The perfect villain
What do you reckon the best way to create enemies is? Declare yourself a superhero? Push over a baby whilst flipping the bird at an OAP? I'm sure there are a million ways to take yourself off people's Christmas card list pretty quickly, but I have to wonder if modifying your car should really be one of them…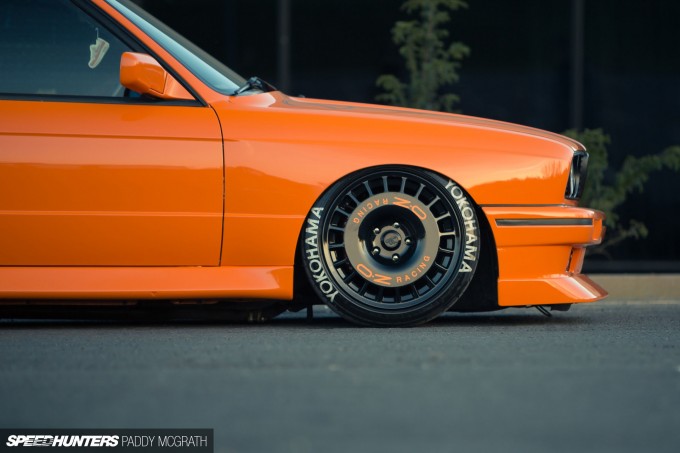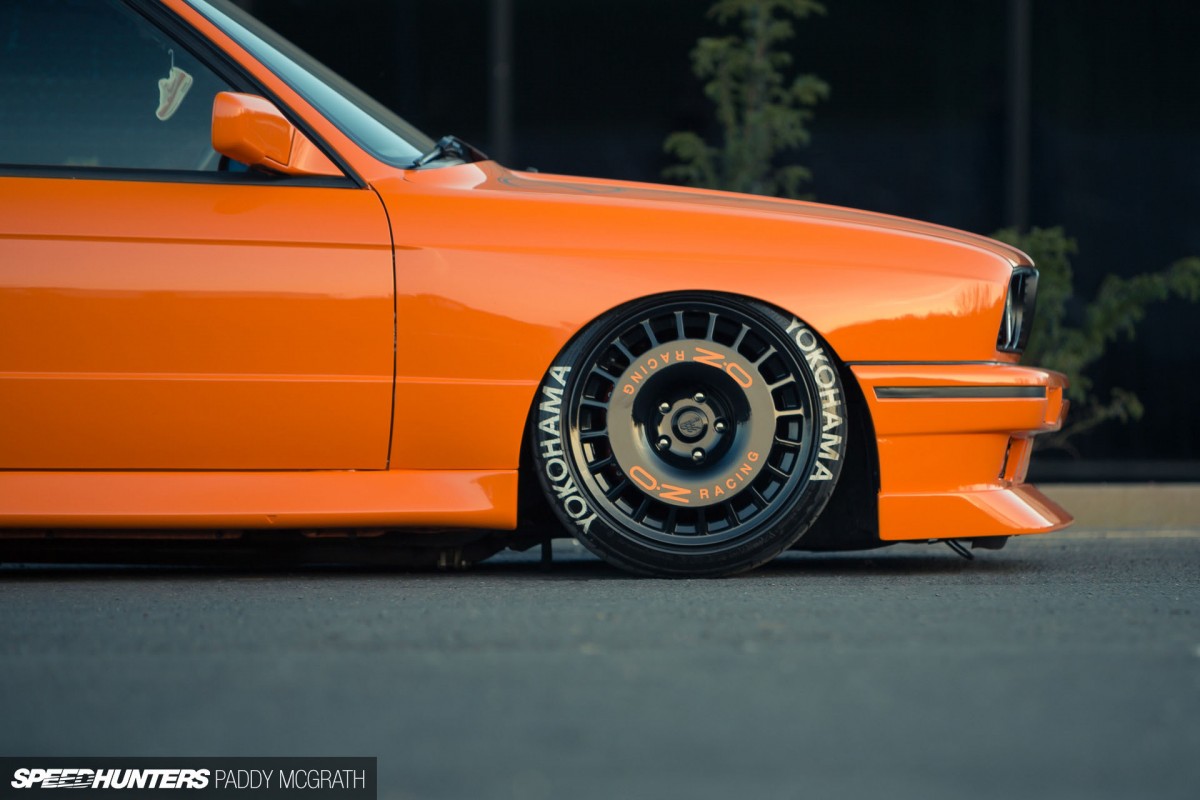 Have you ever considered how odd it is that a hobby which invokes so much passion can also create the total opposite reaction as well? It's not exclusive to the car world certainly, but I'm pretty sure dog fanciers, trainspotters and stamp collectors don't really have this problem.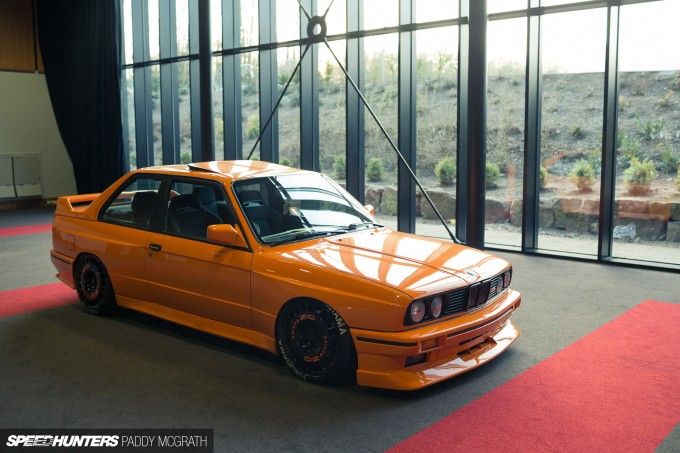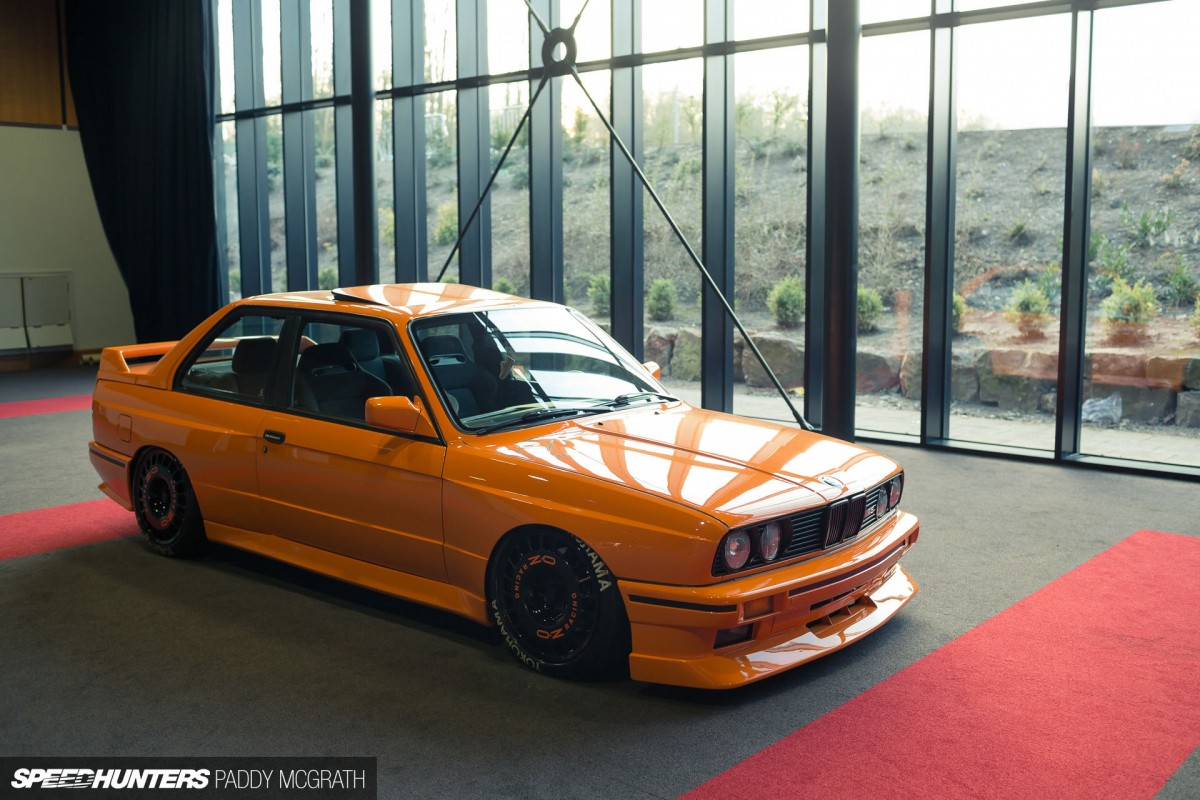 There are also a million and one fashion items that I think look plain stupid, but I wouldn't go out of my way to tell the person wearing them, or indeed get upset over it. I guess it's because we all feel so deeply about the automotive world that things we don't like, or don't think are suitable, rile us up so much.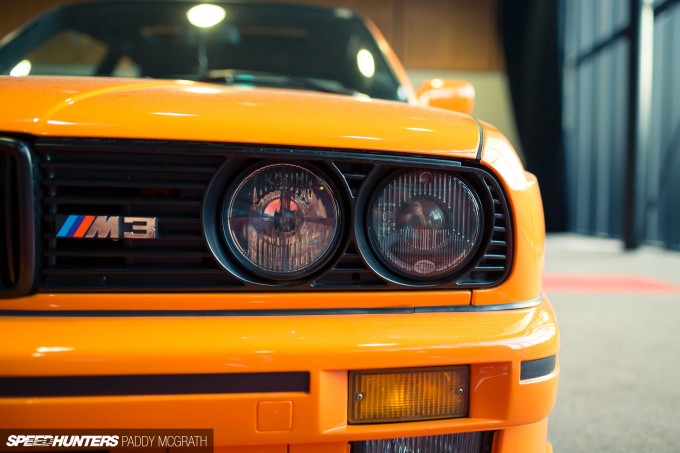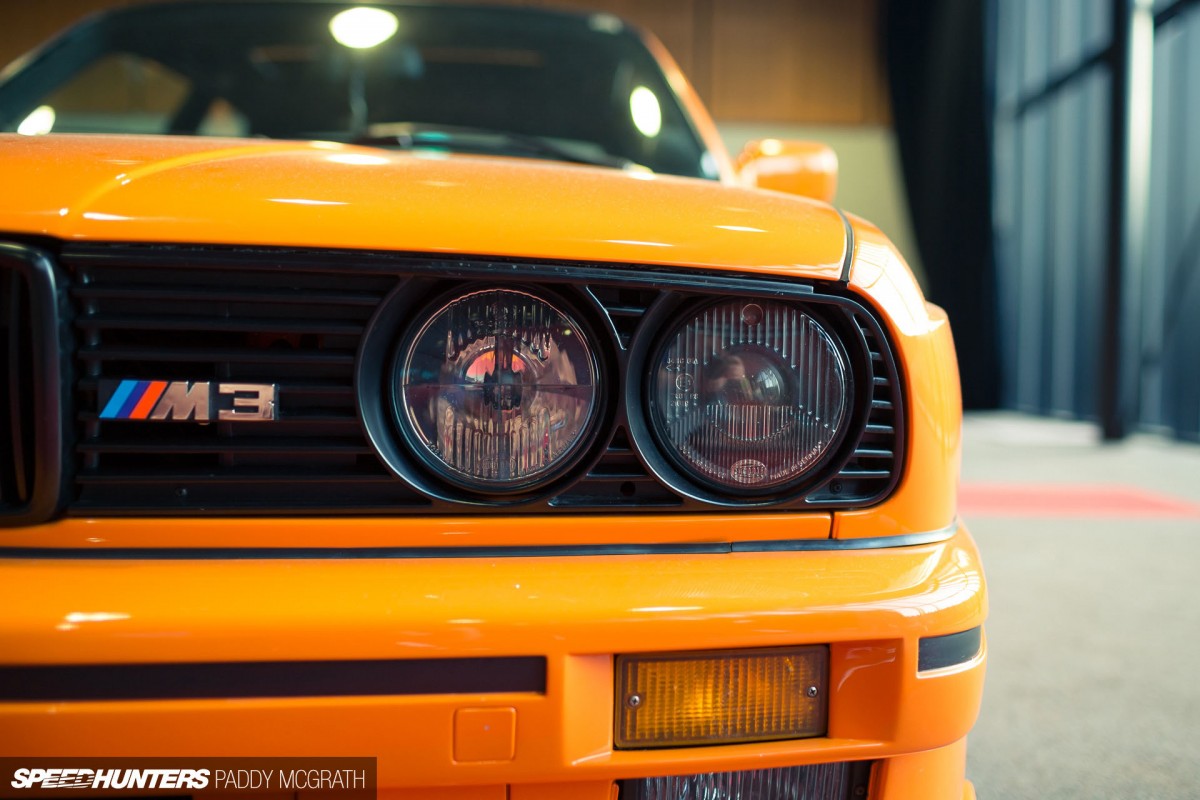 The E30 M3 is certainly a car that evokes emotion. I'm yet to meet somebody that doesn't admire the boxy boldness of the late '80s/early '90s Bavarian brute, and indeed, I think it's one of the most common 'dream garage' cars I know of.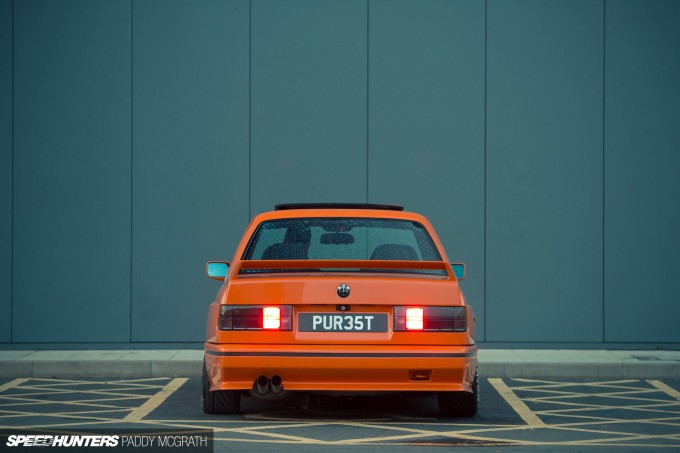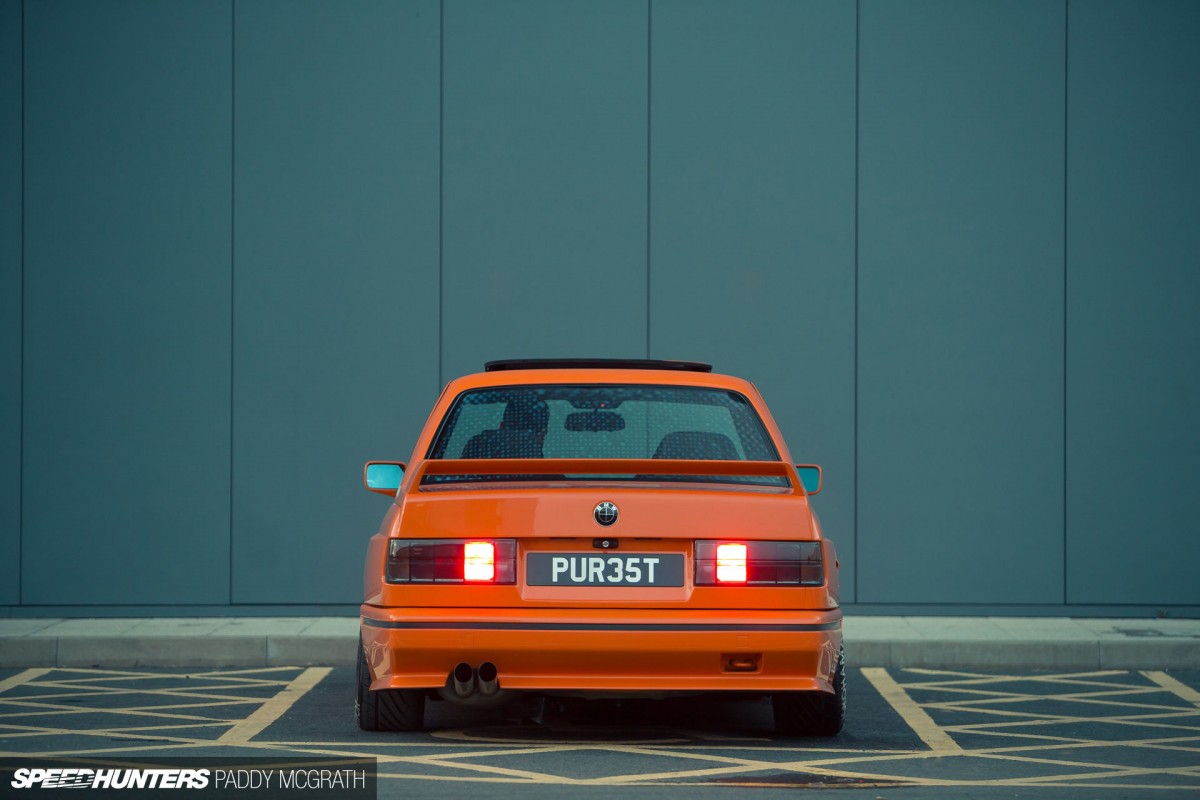 So just what is it that's got people so annoyed by Nick Sahota's M3 that there have been threats of 'throwing water balloons of diarrhoea at people who aren't physically disgusted', amongst other such ingenious uses of toilet waste?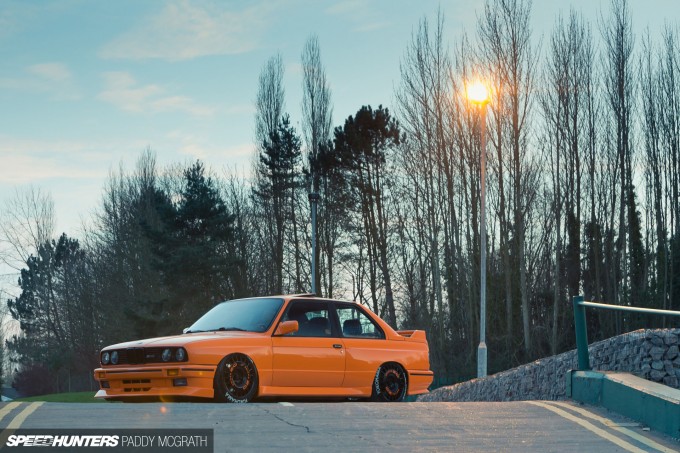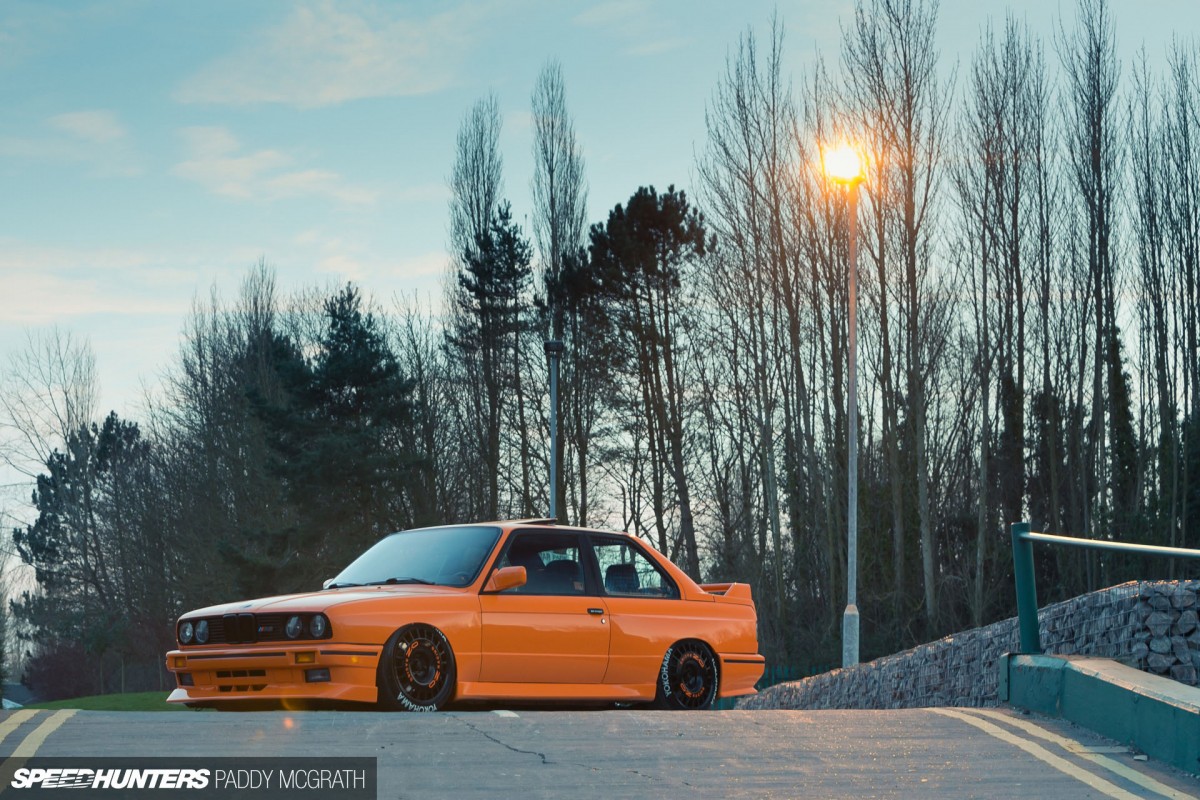 At first glance, it's a bit hard to tell. Ok, so it didn't roll out of the factory in that colour and it does sit pretty low, but there's nothing offensive so far is there? No lurid bodykits ruining the lines of the powerful haunches and I can assure you it is a genuine M3, so there's no deception going on there.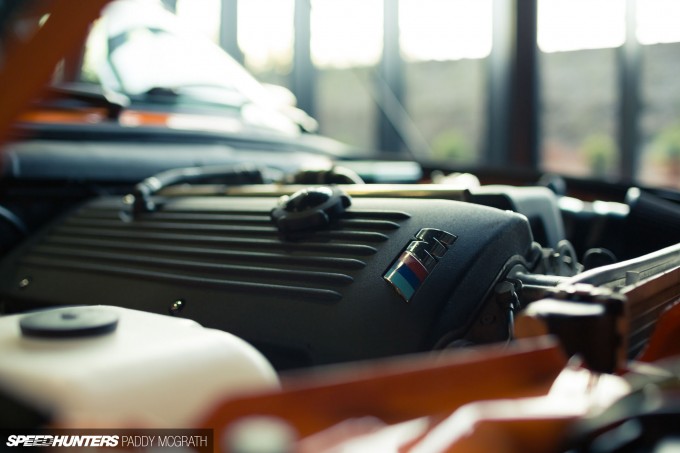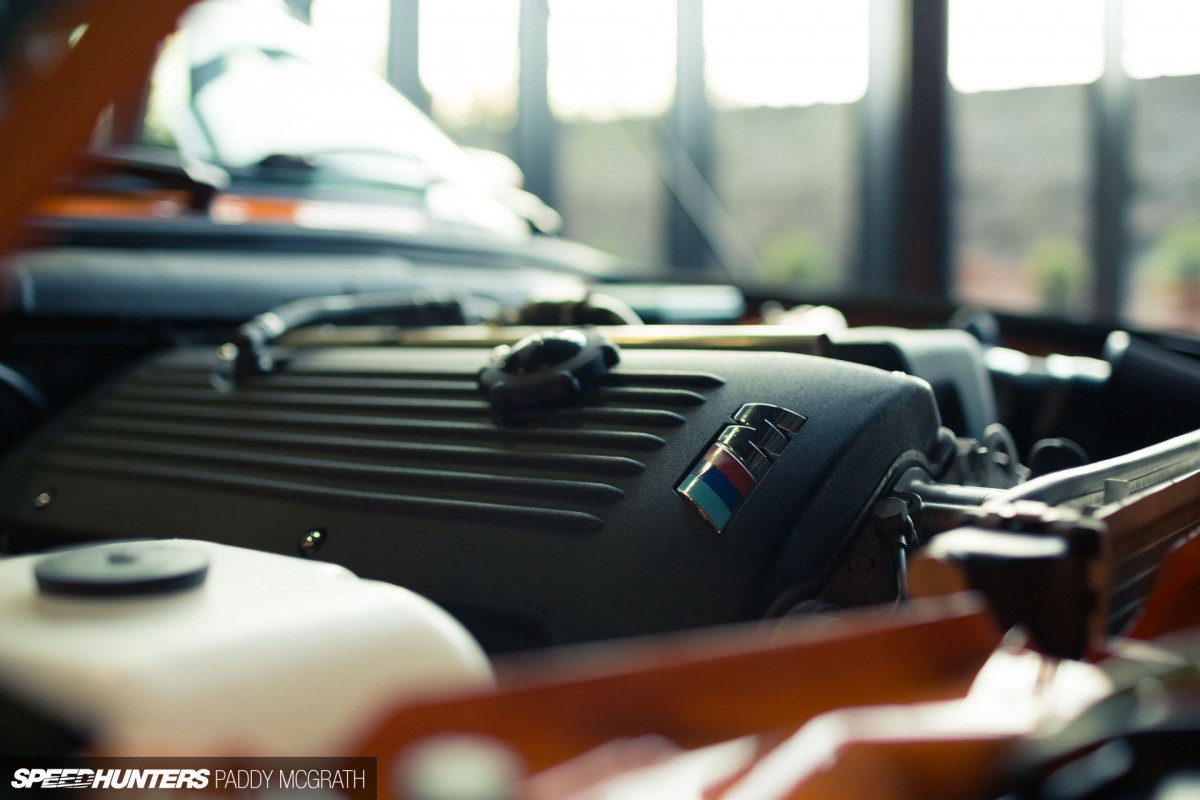 Your first hint that not all is what it might first seem comes when you pop the bonnet. But more on that in a bit. Let's start at the beginning…
So what's all the fuss about?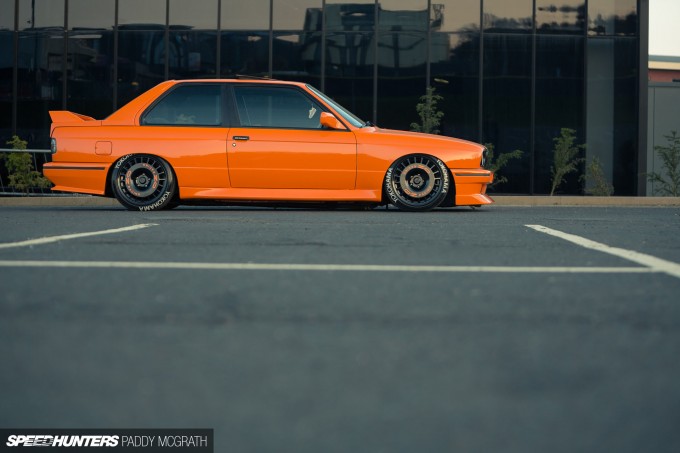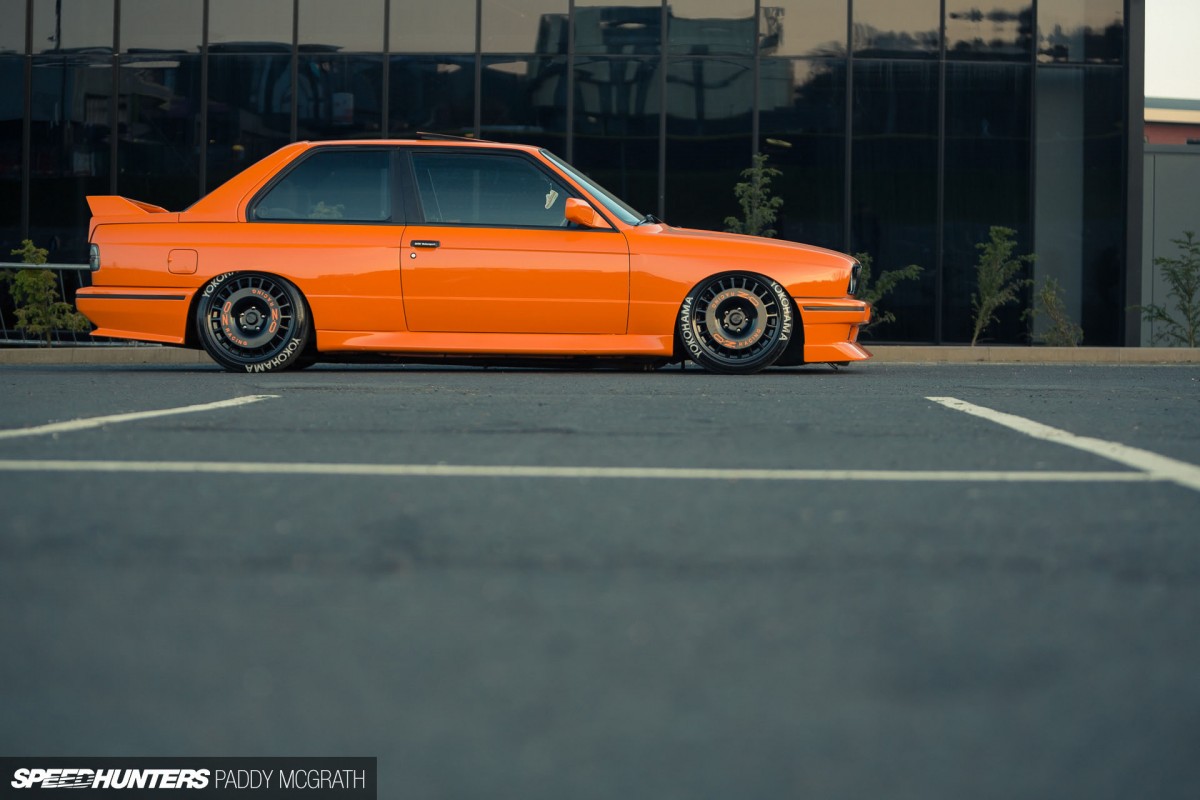 It is low. And I mean seriously, exhaust-scraping low.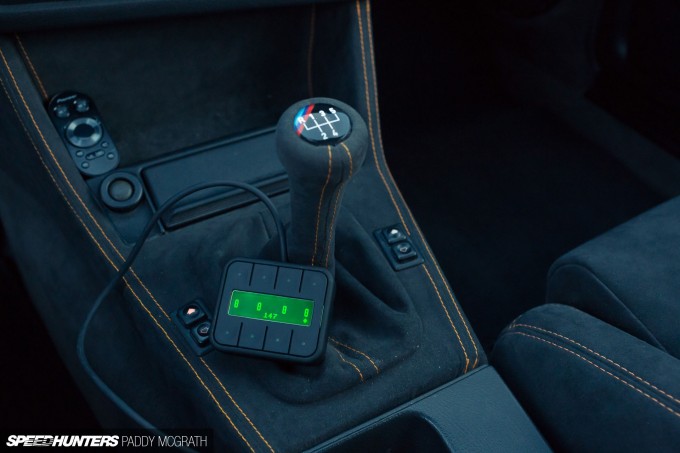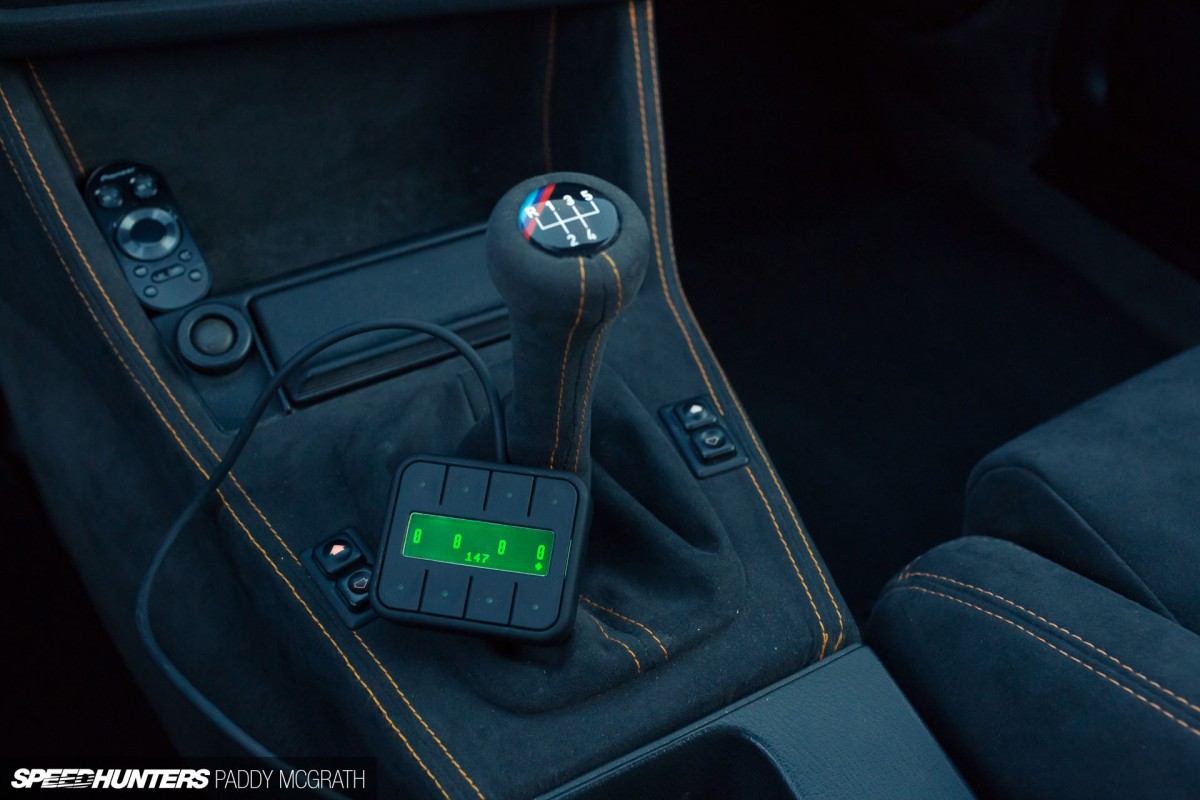 The rather serious bit of tuck going on is courtesy of a full set of air suspension from Air Lift Performance. Purists – this is your cue to start breaking out the tissues and weeping hysterically.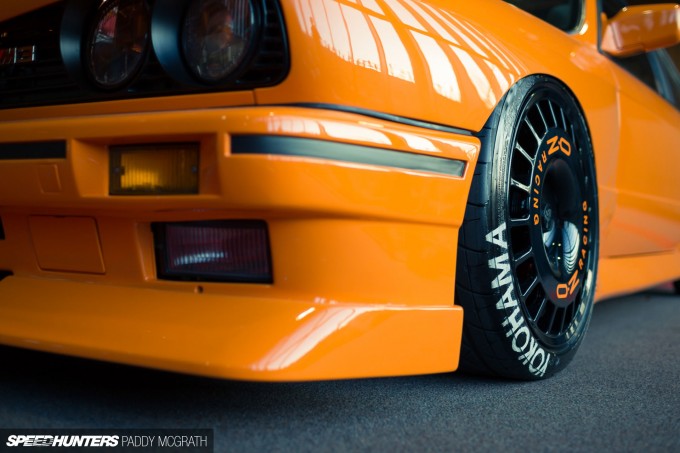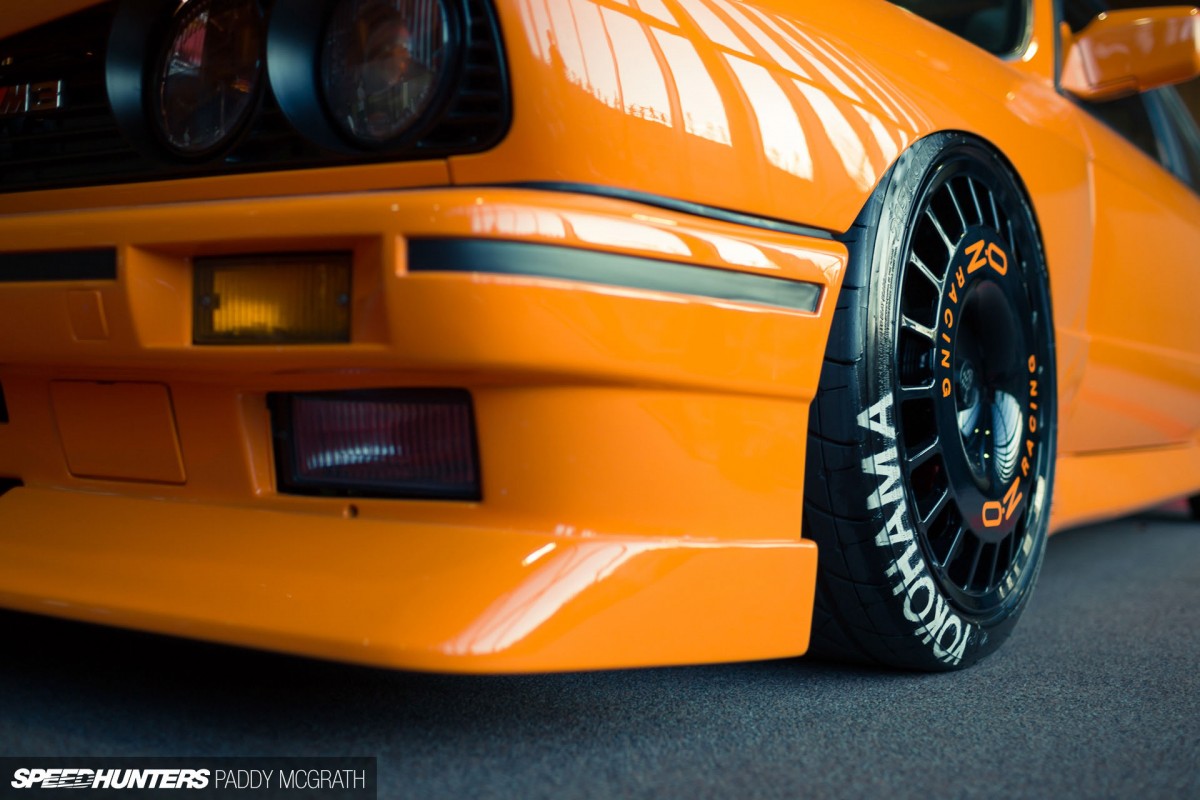 But should anyone really be that upset? This is just the aired-out look to be used at shows, and who could really deny how badass it looks slammed to the floor on those wheels?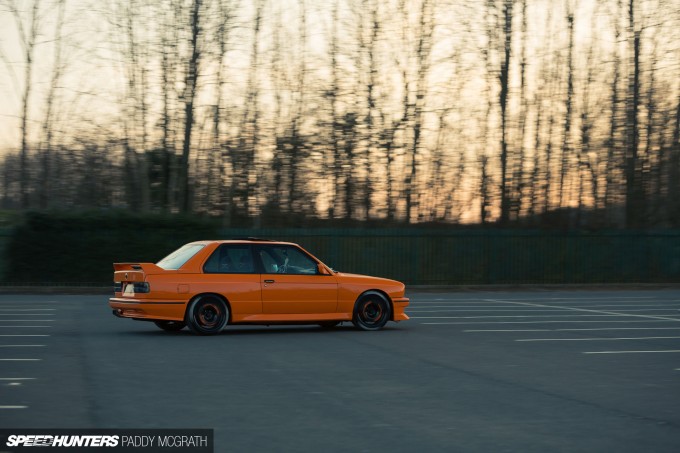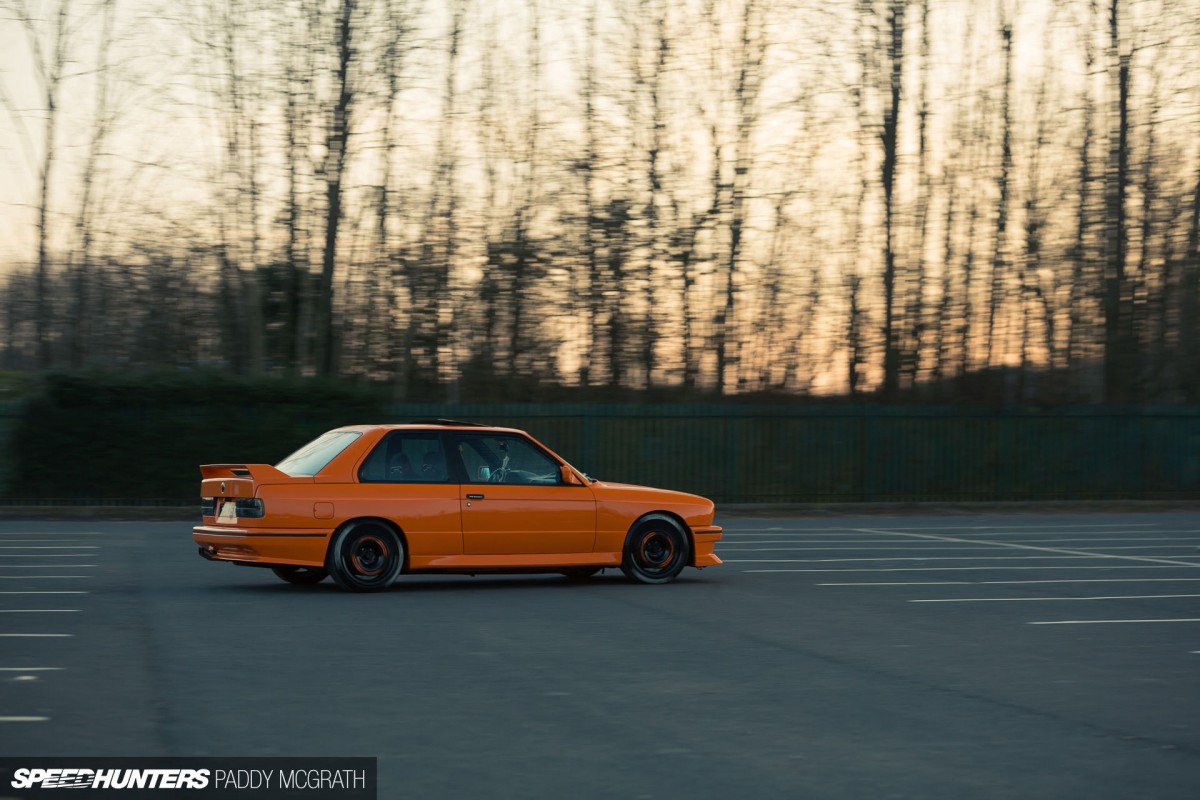 After all, this is the normal ride height for the car. Low, but perfectly functional. And the car's no trailer queen either – Nick sees to it that it gets driven hard.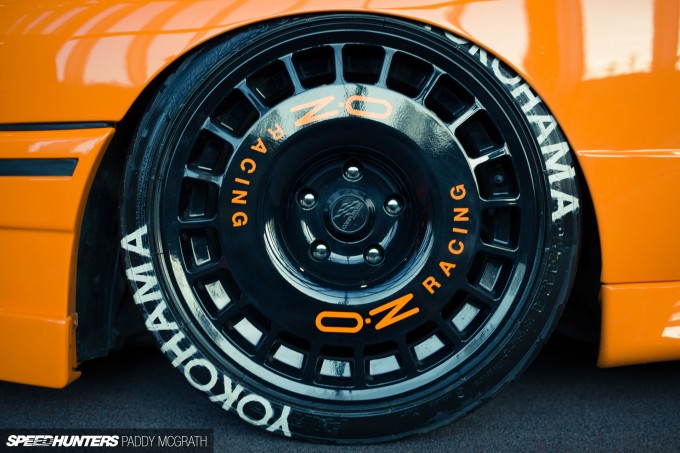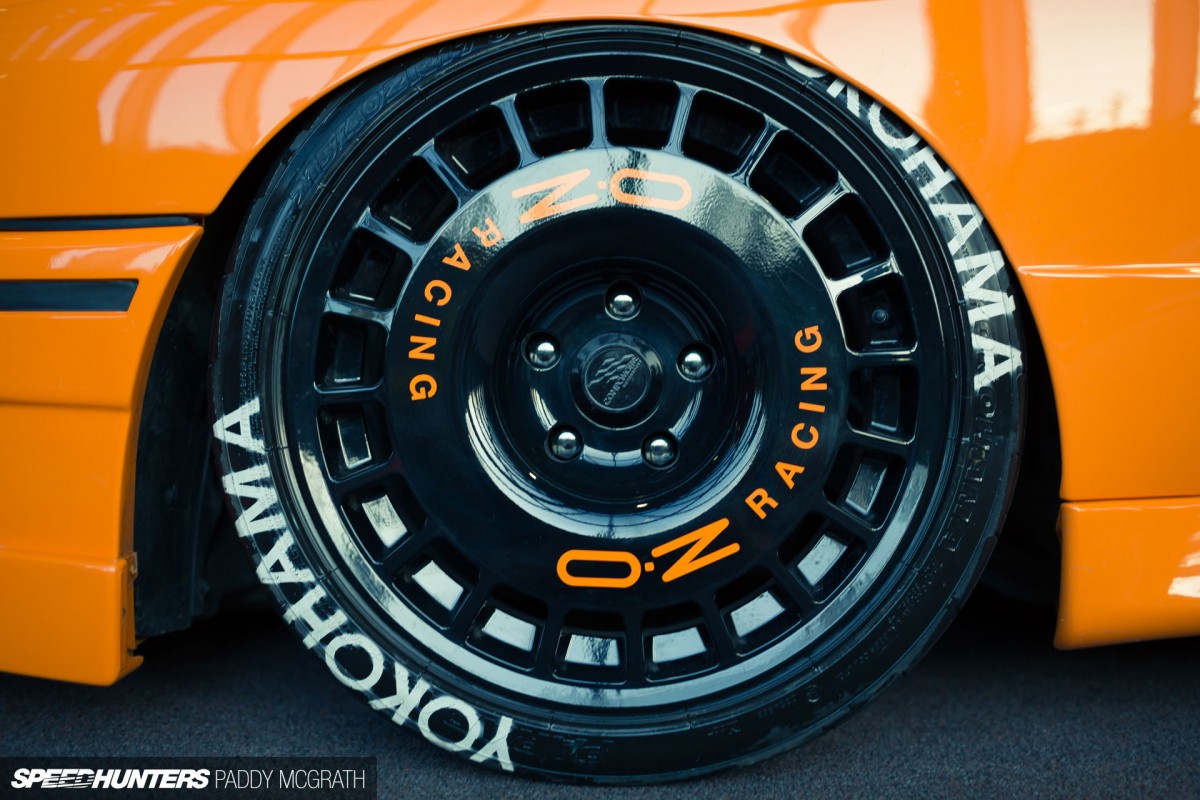 The rolling stock has plenty of racing pedigree too. The Compomotive TH wheels are a classic design from the rally world and look seriously mean in black with the colour-coded decals. If you've picked up on the logos not matching to the wheels, that's because Nick wasn't keen on the asymmetric Compomotive logos, so used the OZ ones instead (as OZ's rally wheel is practically identical anyway). It's all about the details…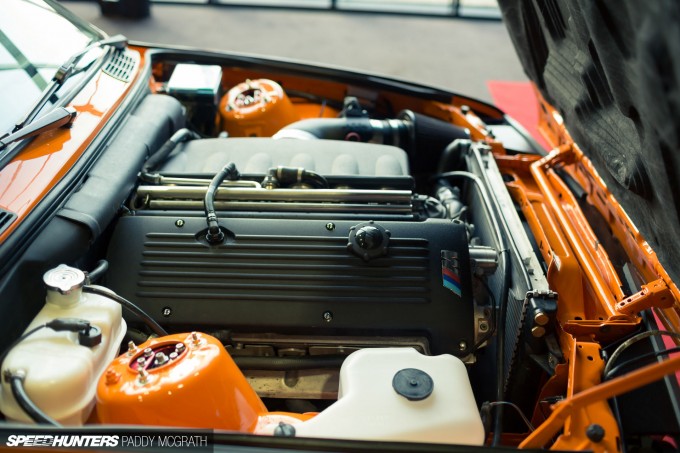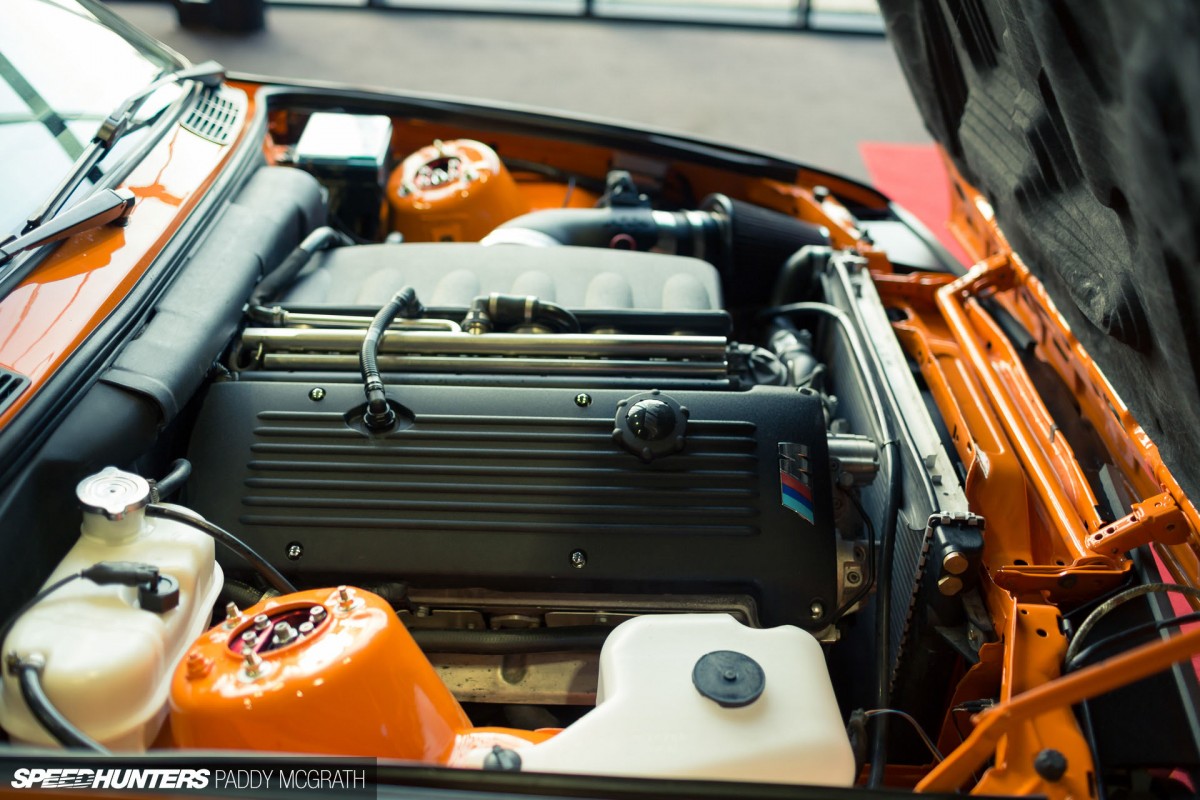 And remember that I mentioned what's underneath the bonnet? Well, what's there now is still sporting the all-important M badge, but instead of the straight four that comes in a normal E30, Nick's creation has undergone a powerplant modernisation, with a 3.2L engine from an E46 M3 now supplying the oomph.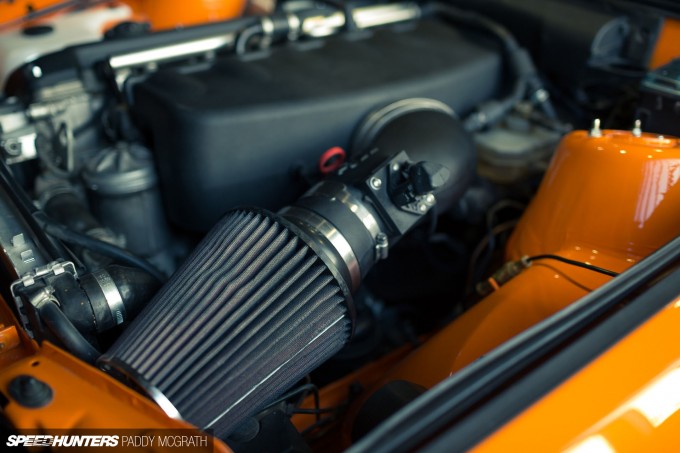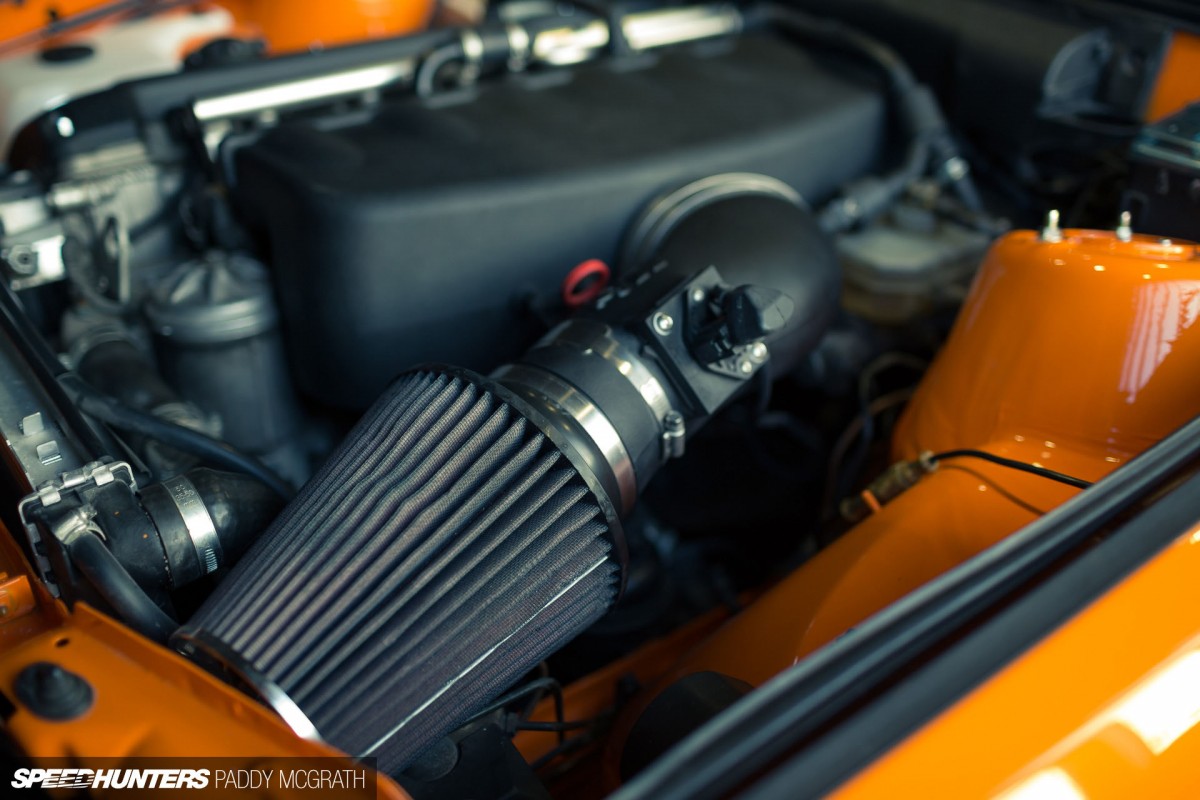 Ok, so strictly speaking, it's not the exact engine that the car rolled out of the factory with, but I for one like the choice of keeping it in the family. It certainly looks OEM sitting in the engine bay, but a custom manifold and exhaust have the straight six now sitting at around 360hp with 365Nm (269lb-ft), offering an 80% increase in power over the stock lump. What's not to like about that?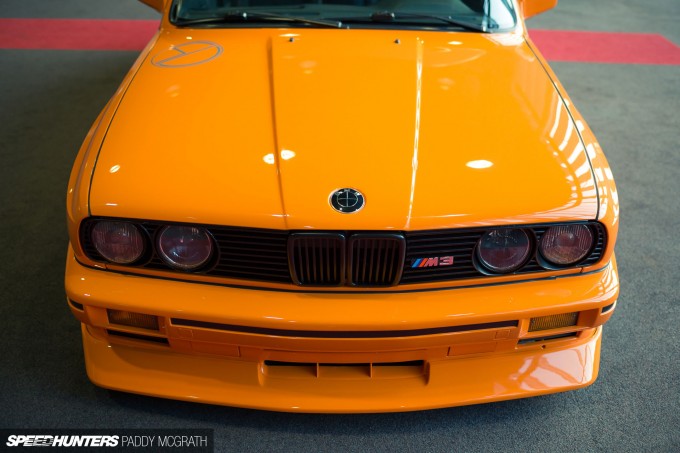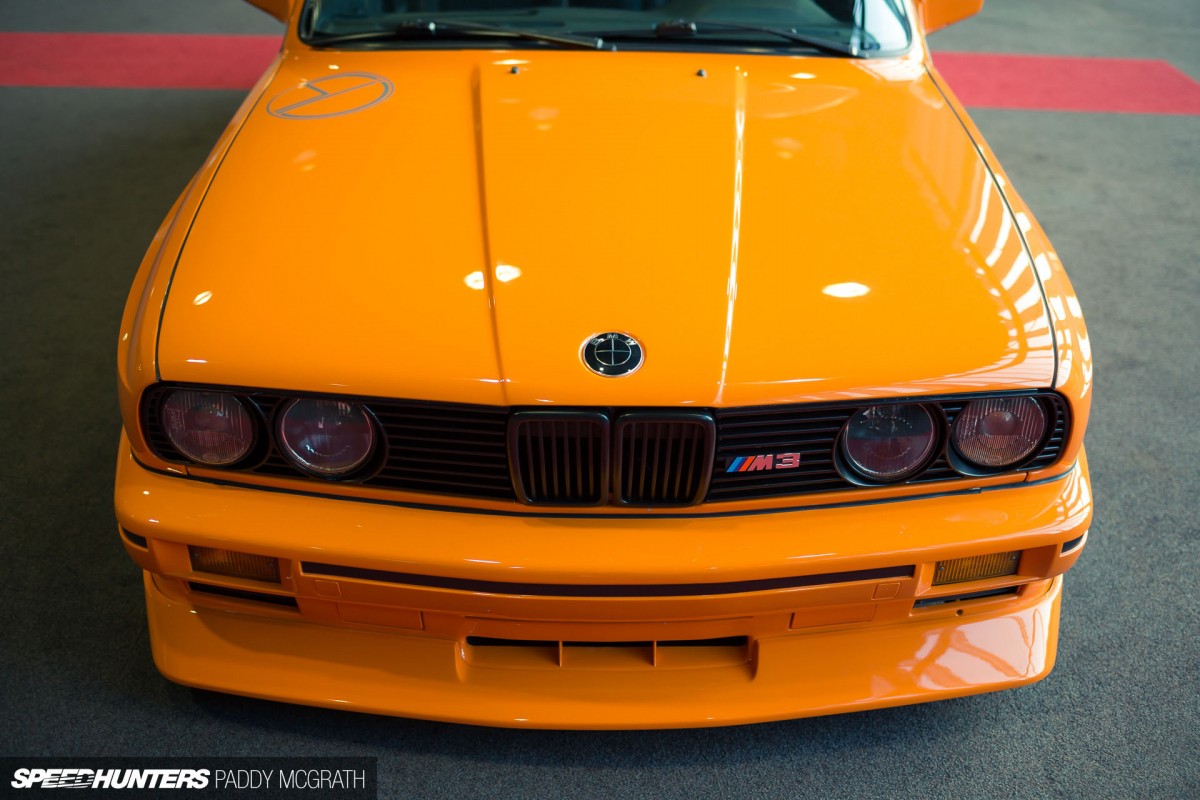 Mated to a five-speed box from an E36 M3, with a racing clutch and flywheel, and limited slip diff, the result is a lively old-timer that's more than happy to play along with – and embarrass – its younger siblings. And let's face it, that's what we all want to do in our older years.
If looks could kill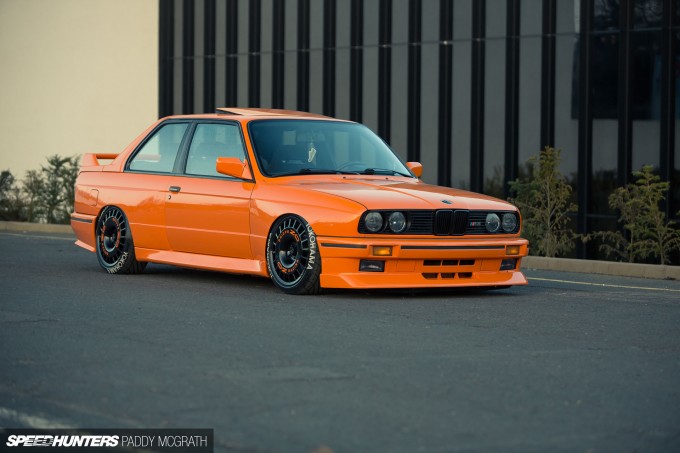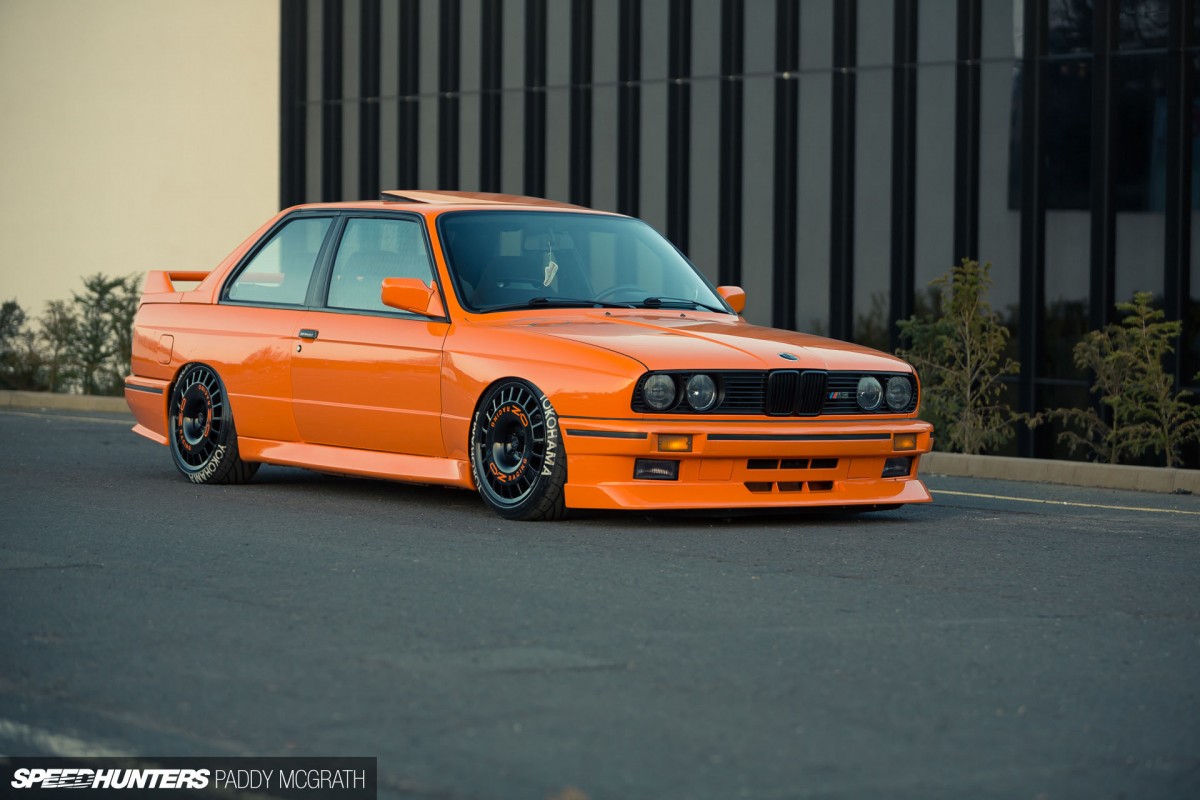 Of course, it's the bright bodywork that first draws your attention and deservedly so. But there's more to it than just picking a fresh modern hue: the Inka Orange is a paint colour that used to be available on the BMW 2002.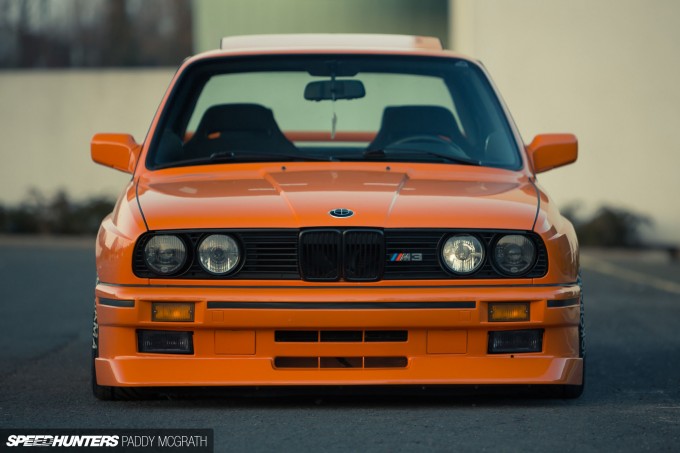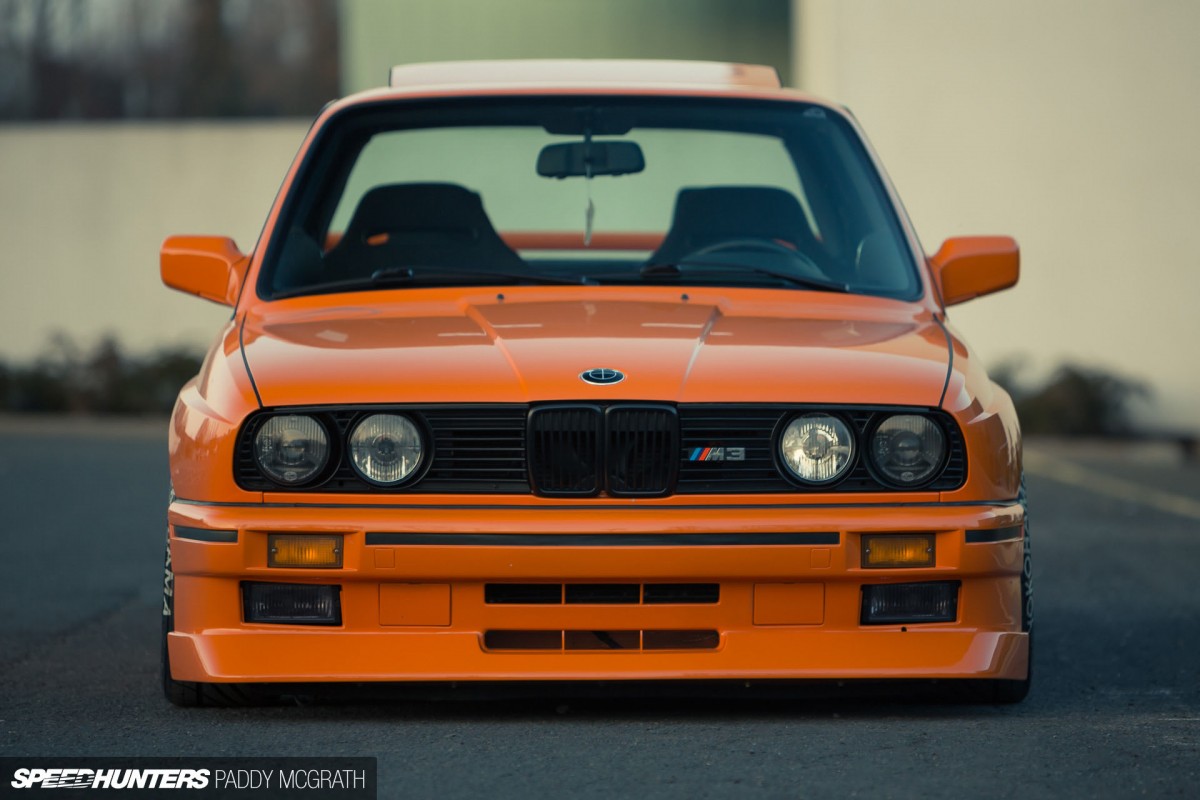 The mean and menacing stare of the wide-hipped German is aided by a set of smoked Hella front lights, as well as that chunky E30 M3 Evo II chin spoiler and the blacked out signature kidney grille.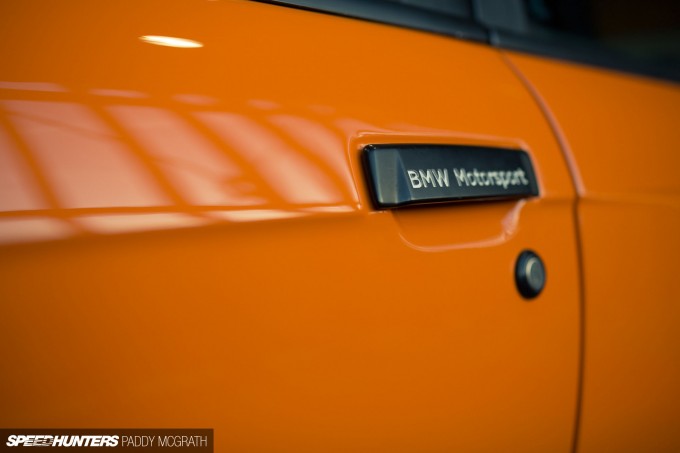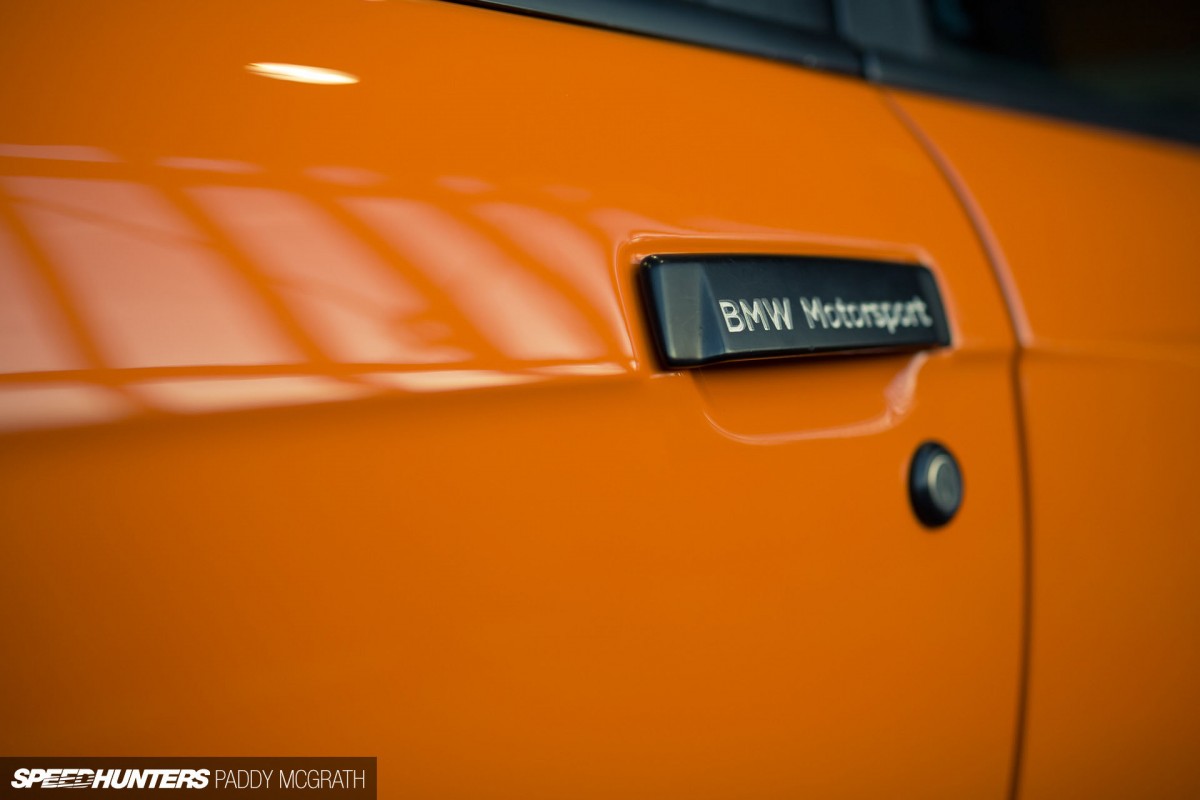 A pair of BMW Motorsport door handles are another neat little touch on the exterior – these are influenced by the versions found only on the rare E36 M3 GT and LTW models.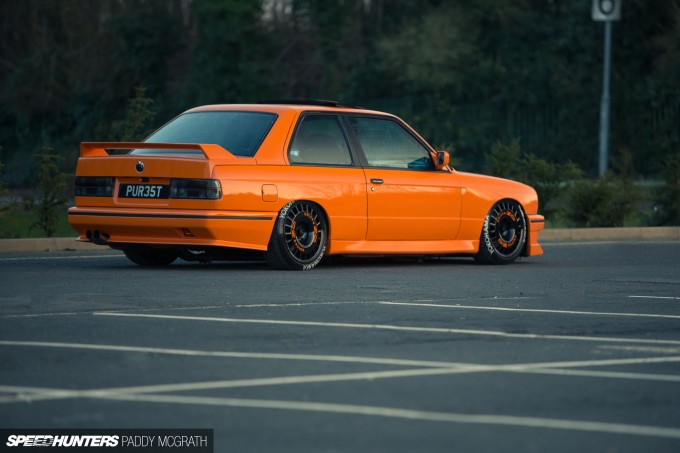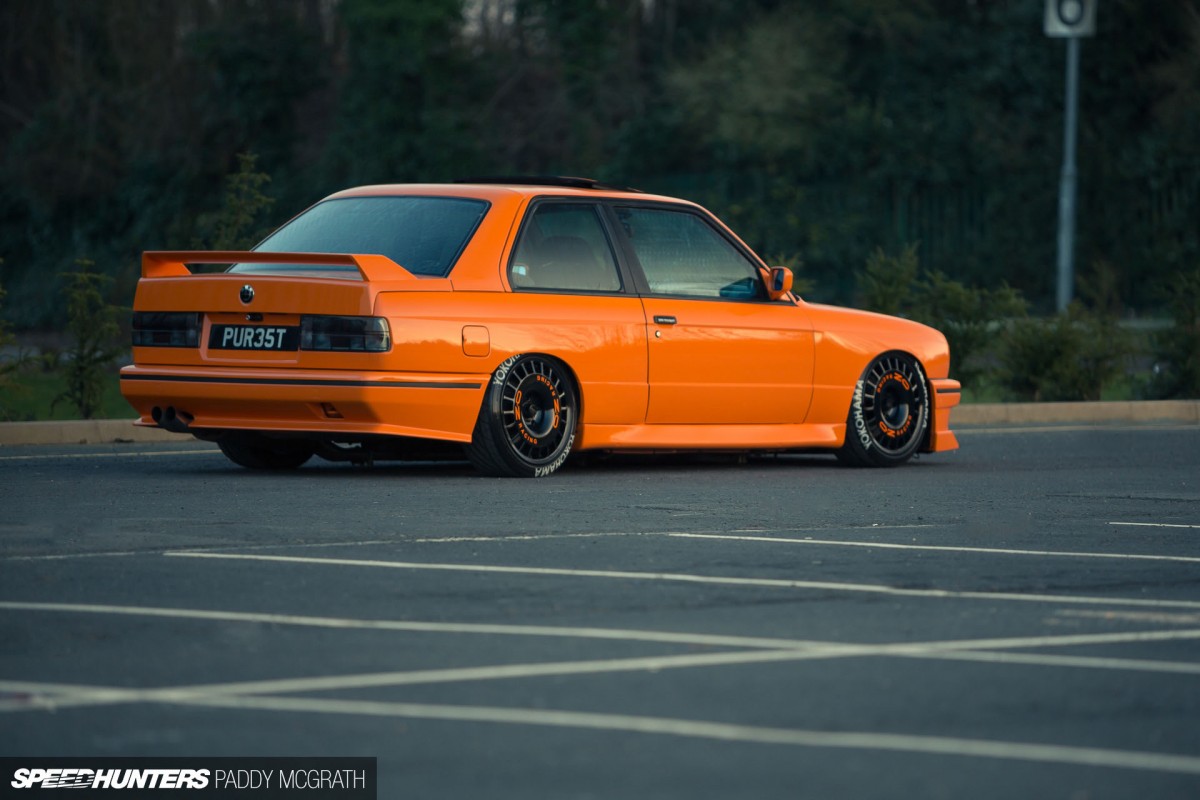 Smoked Startec tail lights provide the finishing touch to the exterior and I for one am grateful that it's received only the lightest of tweaks. You just shouldn't mess with perfection. Just look at those haunches – stunning.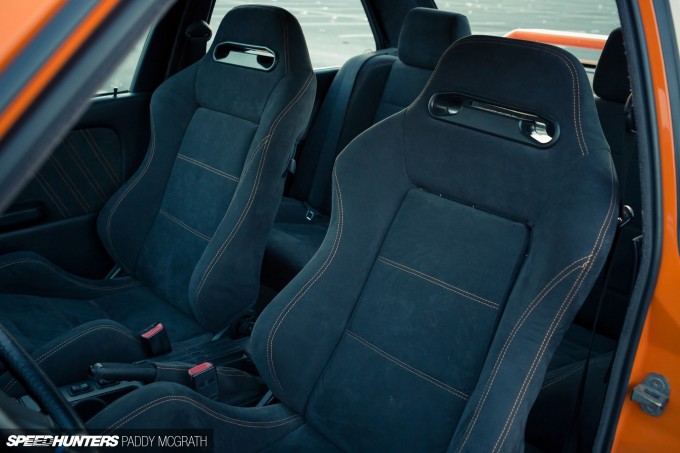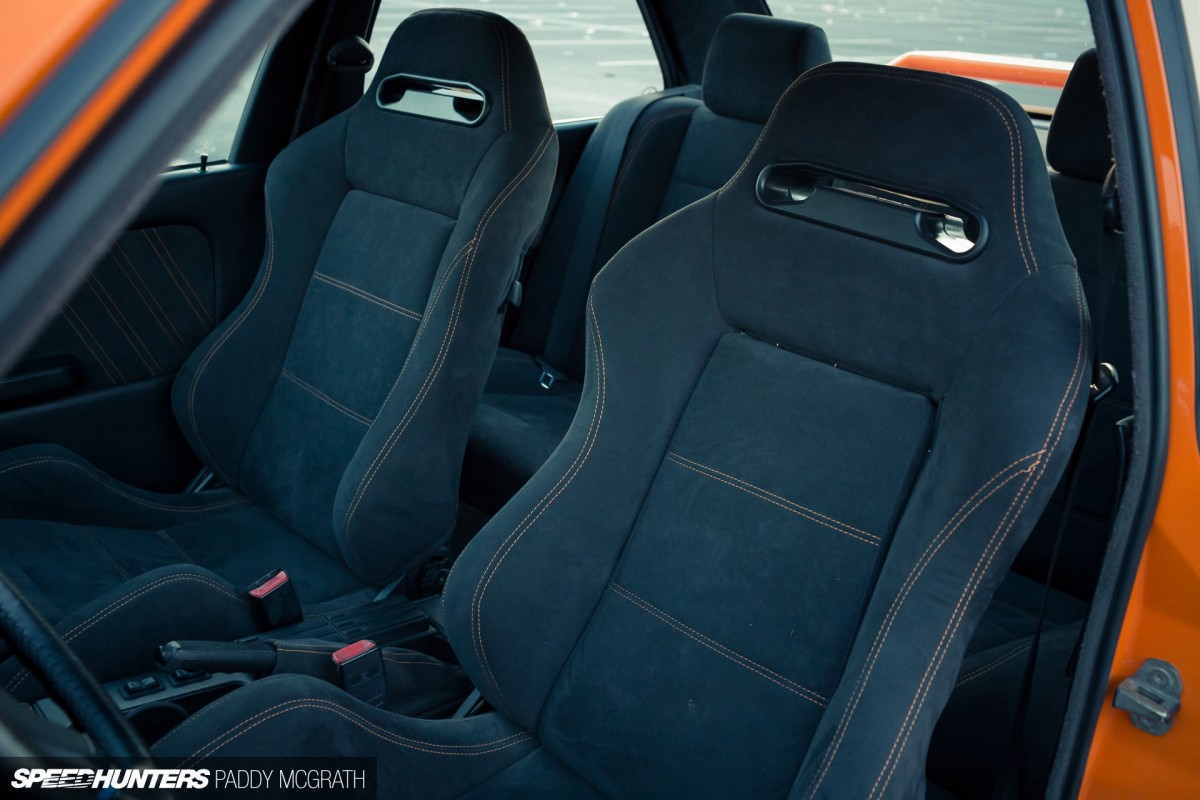 The orange and black theme continues on the inside, where the custom trimmed Recaro M3 seats in charcoal Alcantara with orange double stitching provide a classy but muted counterpoint to the bright exterior.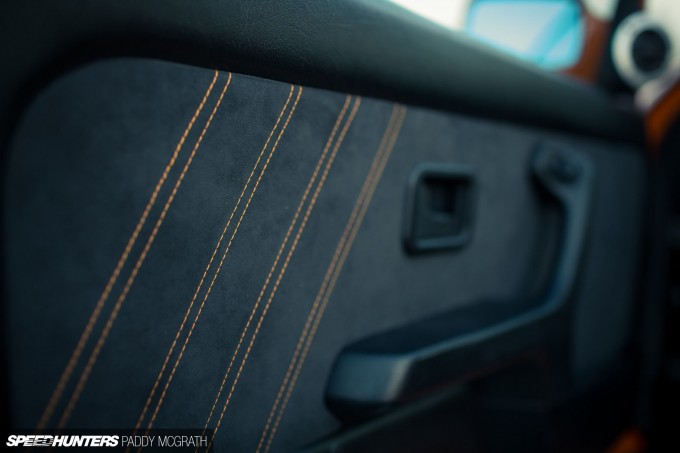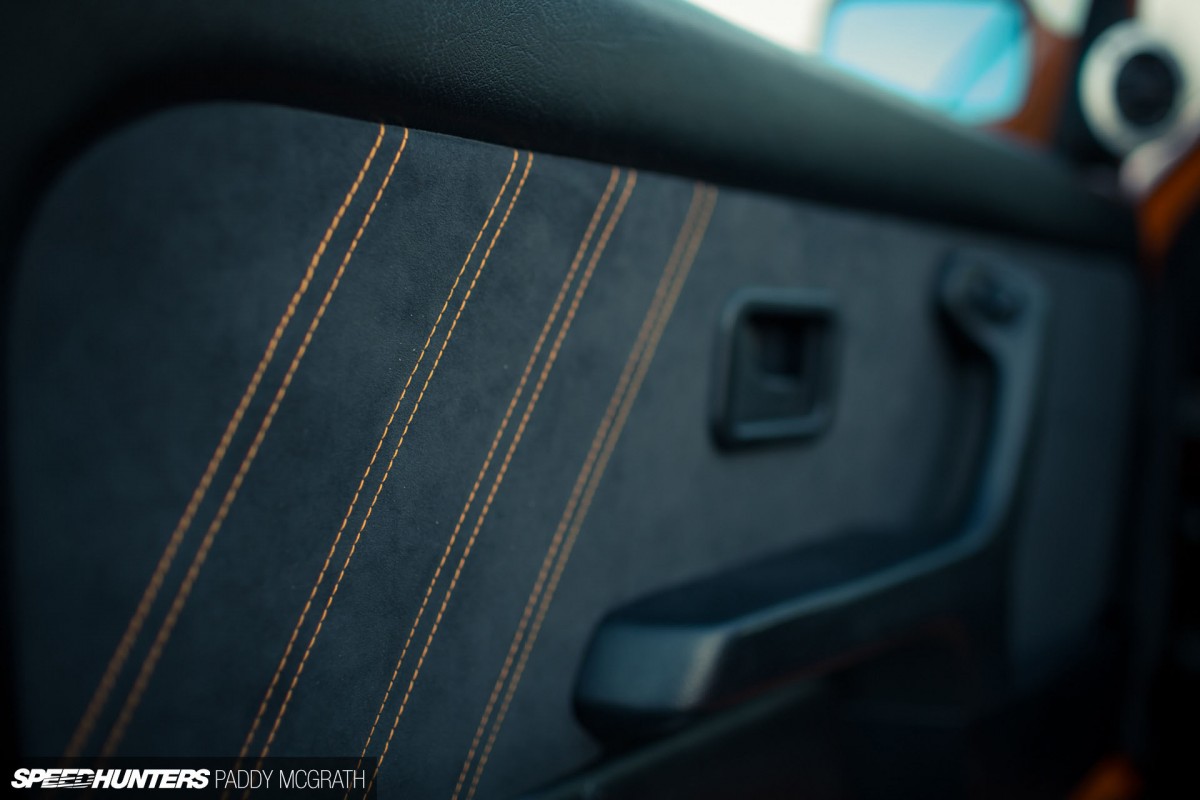 The re-trim extends throughout the interior too, on the door cards, the headlining, centre console, gearknob, handbrake and parcel shelf.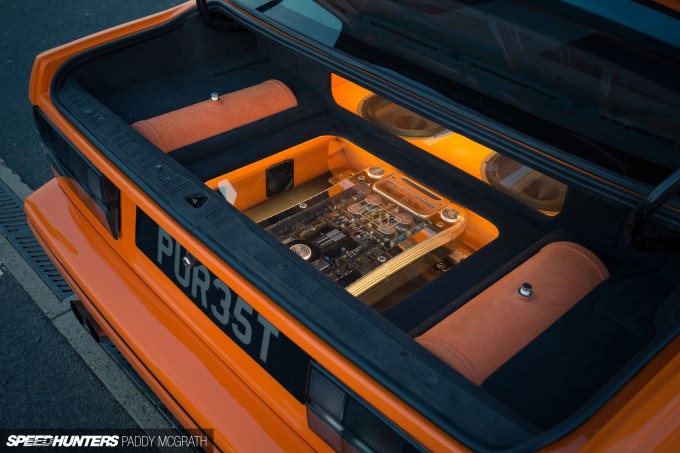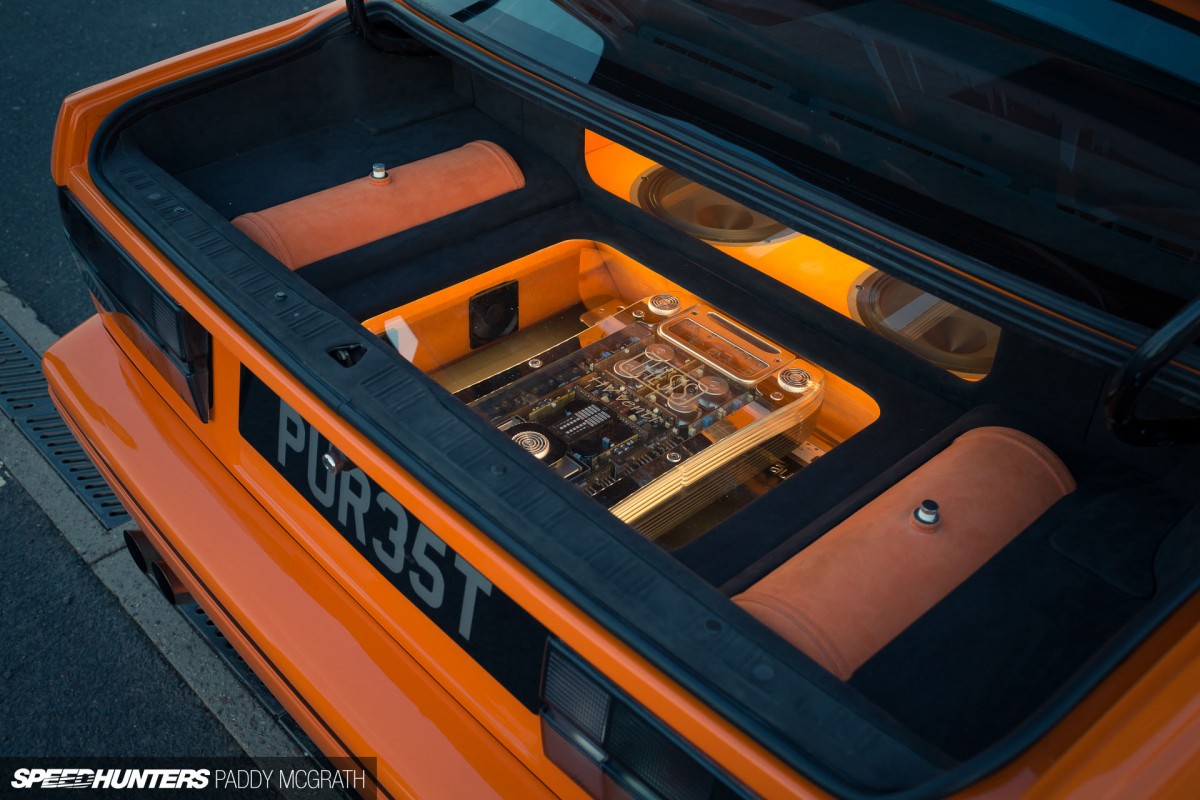 In the rear, a custom audio install includes a mix of high-end Audison components to keep Nick's ears amused whenever the custom stainless steel 60mm twin-pipe exhaust's not providing the aural entertainment. The private plate's a little ironic hat tip to the purists out there and just goes to demonstrate Nick's amusement over the whole furore the car has created.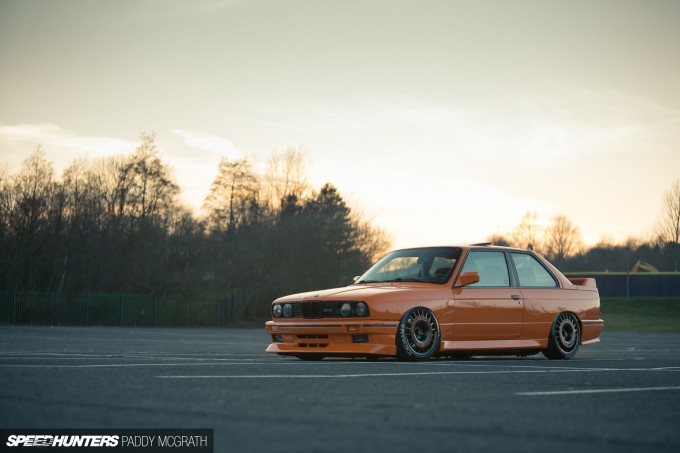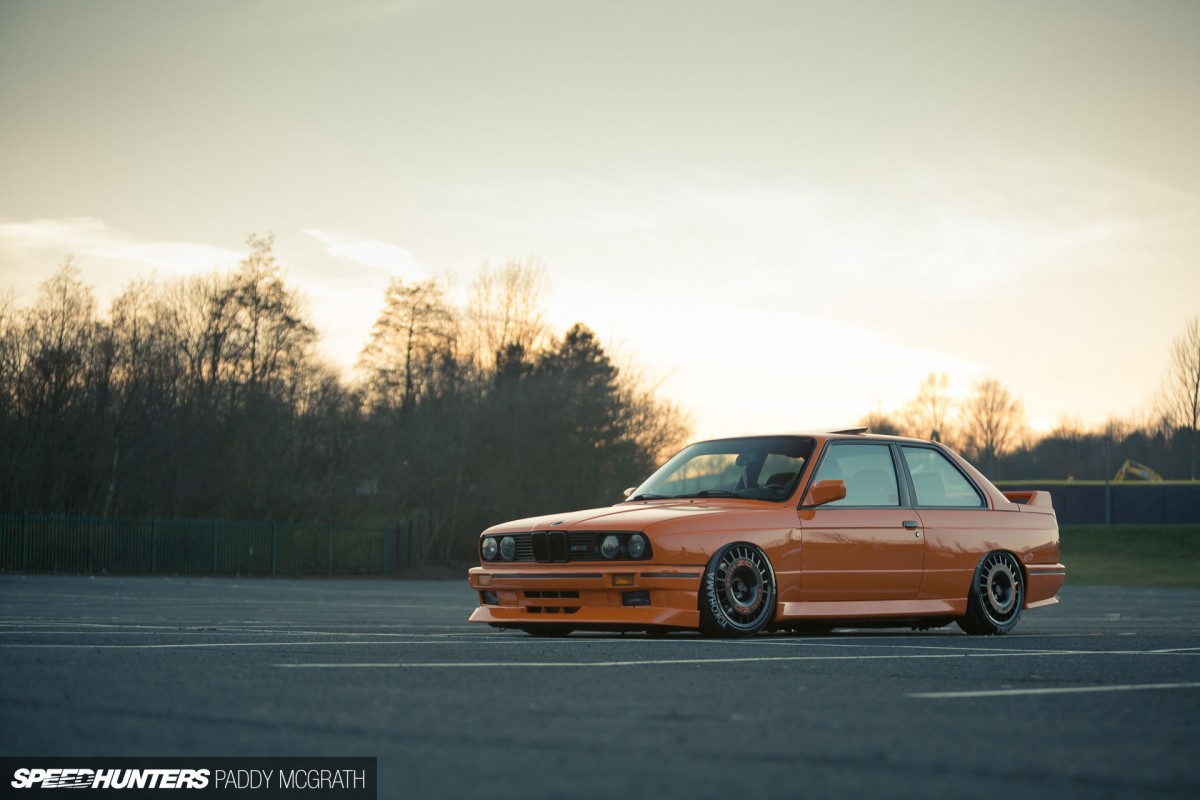 So now you know the car's little secrets, are you similarly outraged? Is the thought of an E30 M3 on air and with a later model engine enough to get you looking at your bathroom and conjuring up alternative methods of recycling? Or, like me, are you struggling to see what all the negativity is really about?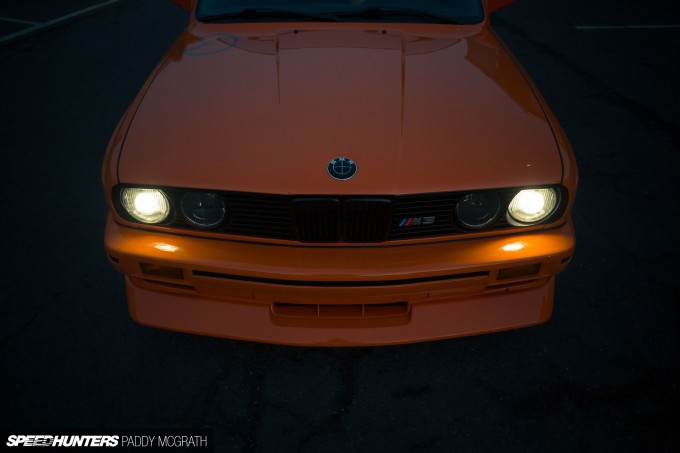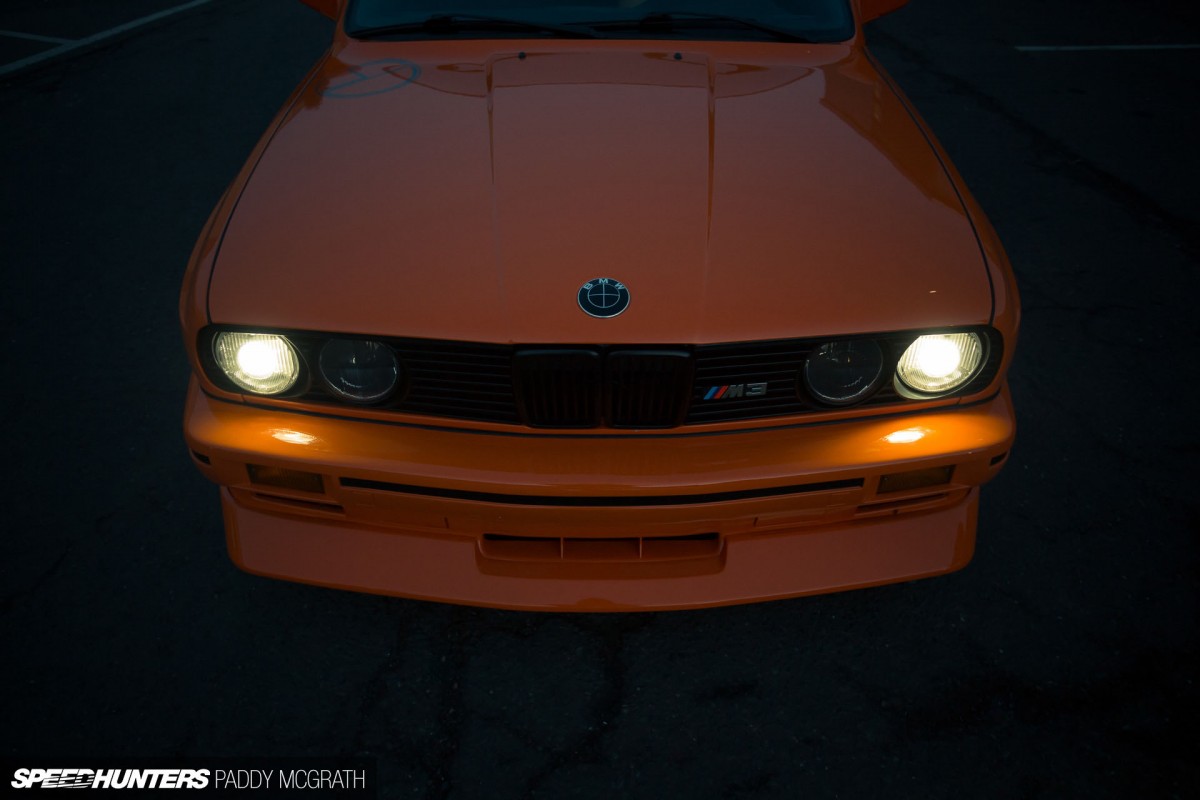 Nick took a car with many issues (including the dreaded rust) and transformed it into the unique E30 that you see in front of you. Along the way there have been some changes but the car's still managed to retain all of the charm and character (plus more than a few nods to BMW history) that have made the E30 M3 into a firm favourite around the world. And if that's enough to make you enemies, then maybe all the arch-villains of the world should abandon their plans for world domination and start 'bagging up some classics…
Suzy Wallace
Instagram: speedhunters_suzy
suzy@speedhunters.com
Photos by Paddy McGrath
Twitter: @PaddyMcGrathSH
Instagram: pmcgphotos
paddy@pmcgphotos.com