Another theme, another batch of incredible imagery. The most impressive aspect of any #IAMTHESPEEDHUNTER theme is how you interpret each theme. These interpretations are often what separate the good submissions from the great. The Engine Theme is no different. When we issued this theme, we specifically requested that we didn't want plain ol' engine bay photographs. Instead, we wanted you to think a little bit differently and give us a different perspective.
(Above) Egidijus Kirslys takes the coveted featured image spot on this month's theme. It's a simple idea but it's well-executed. By waiting for the light to move across the engine, he has created an image with a little mystery and drama. By exposing for the brightest point in the frame, he has thrown the rest of the image into darkness.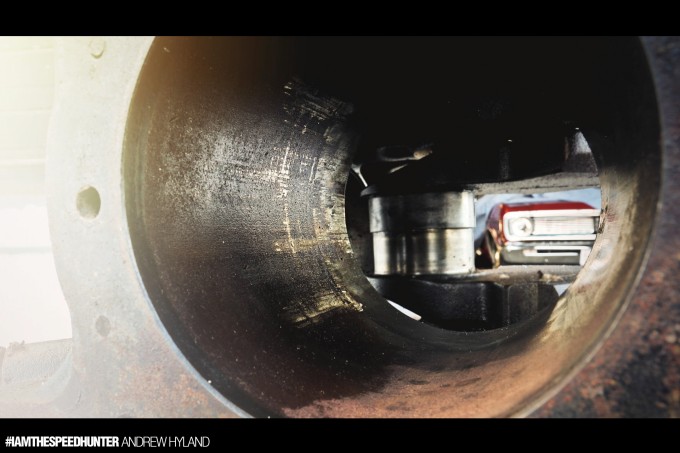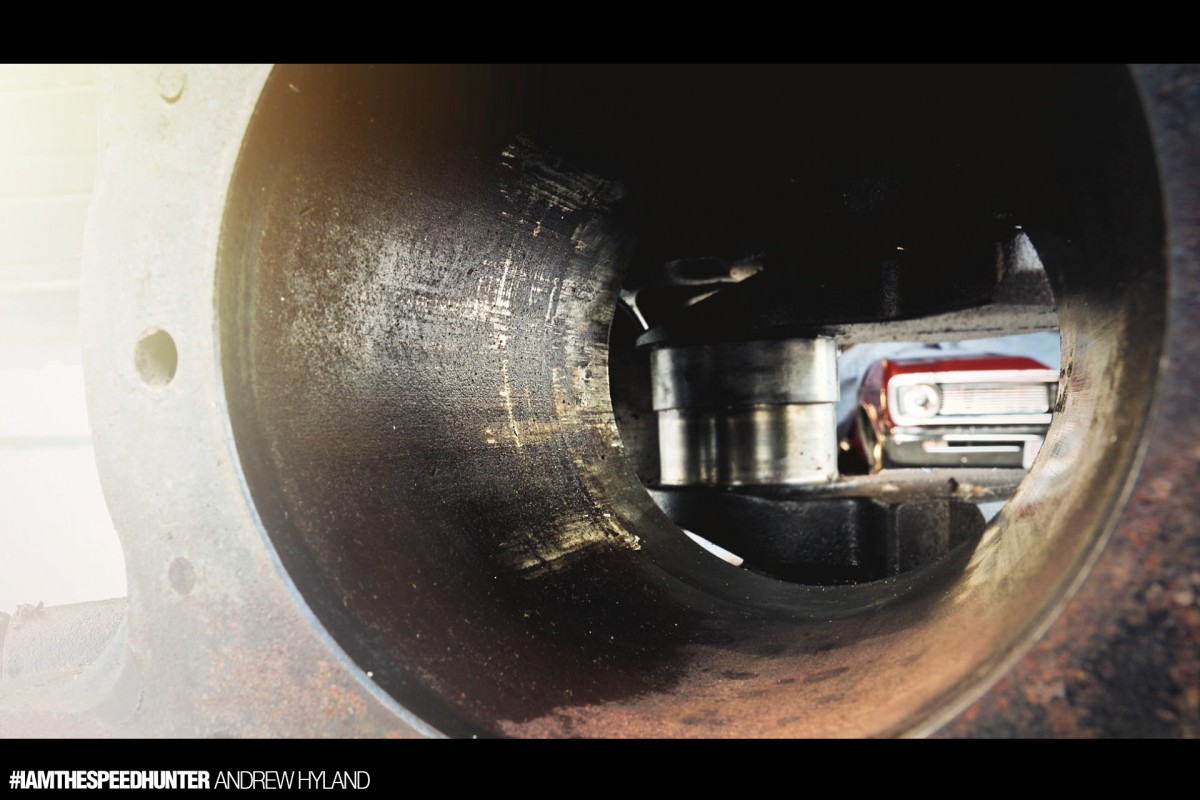 There's a story to this image – I'll let Andrew tell it: "My father purchased a 1968 Ford Falcon Futura up in Maine a couple of years ago. It was an original straight-six car but someone had swapped a 289 into it at some point. We cleaned it up a little bit and brought it to its first cruise night late in the summer. On the way home from the cruise night, the oil pickup got clogged and ended up seizing the motor. I decided to highlight the scarred cylinder wall from the seized piston with the car tucked away under its cover in the background."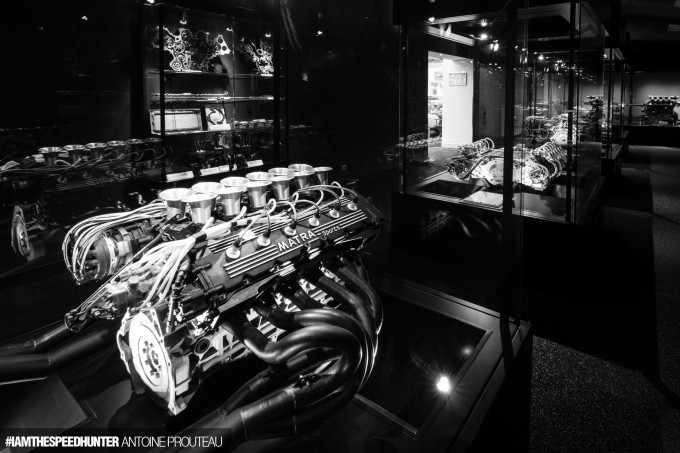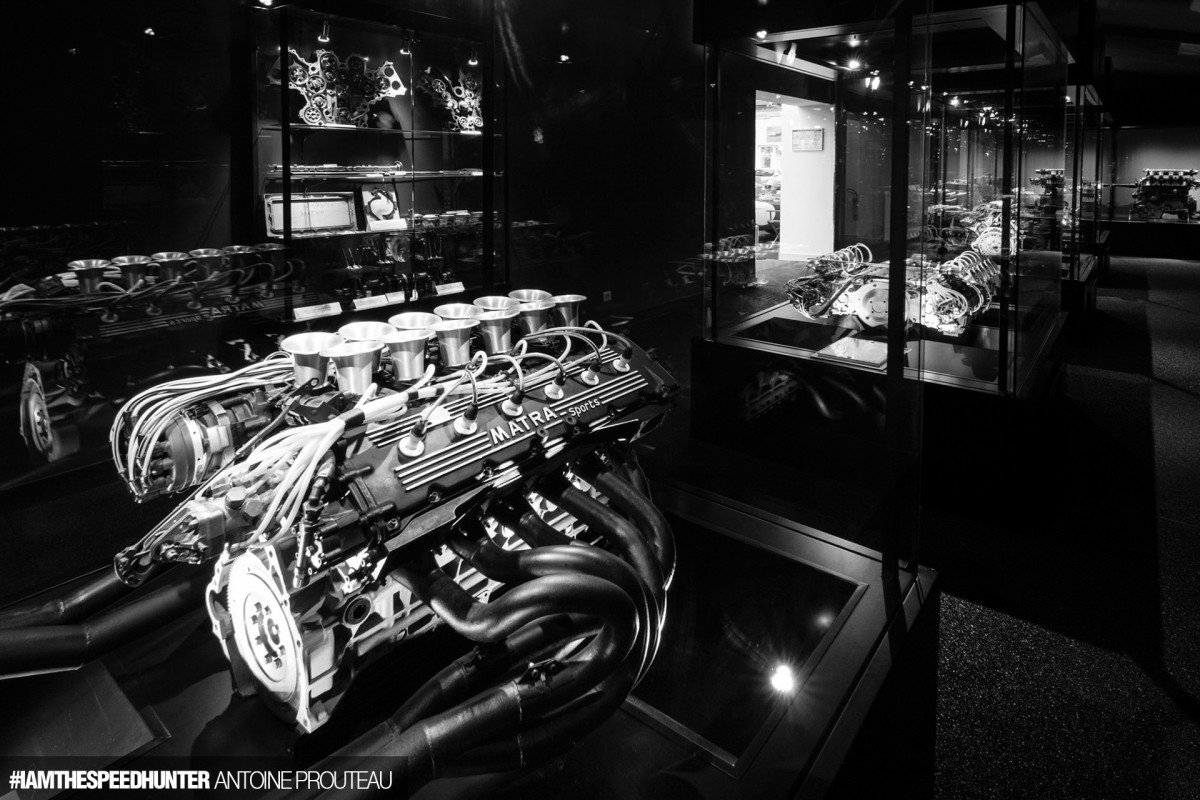 Shooting in museums and showrooms can be bad news. With some careful consideration though, Antoine has created an interesting composition with a rather nice black and white treatment.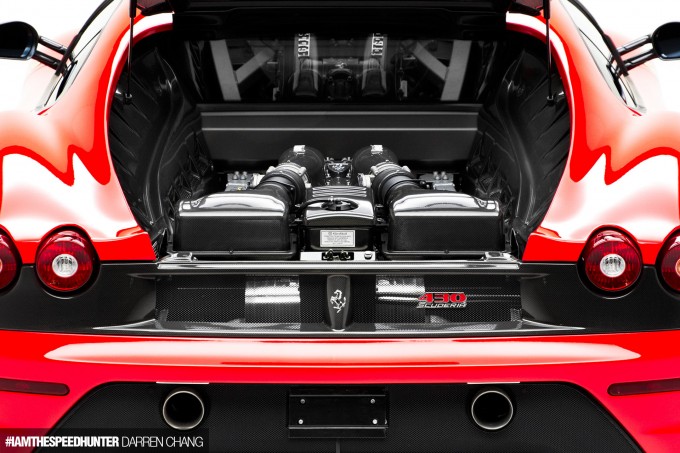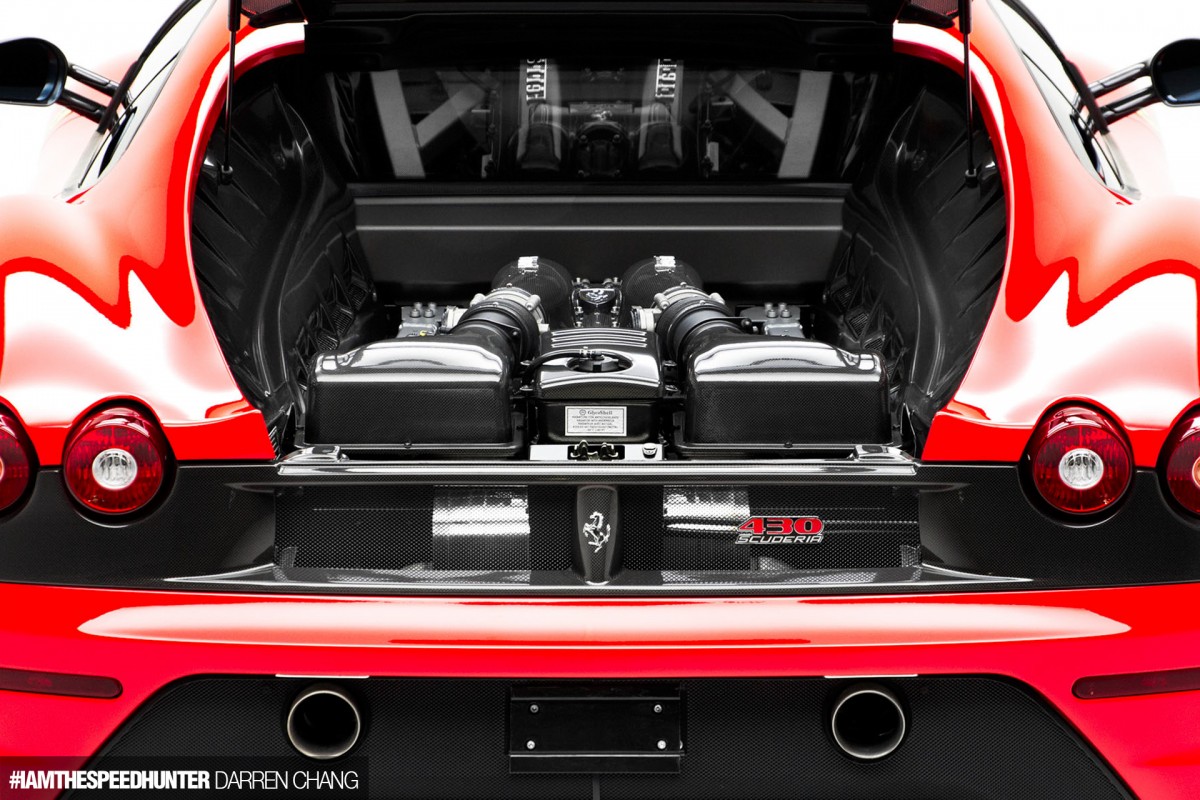 We don't all have access to studios, but if you do, you'd better use it. Darren has avoided the usual engine bay shot of a mid-mounted Ferrari V8 by using the car to frame the shot. It looks simple, but finding that spot which results in a perfectly symmetrical image is tougher than it looks.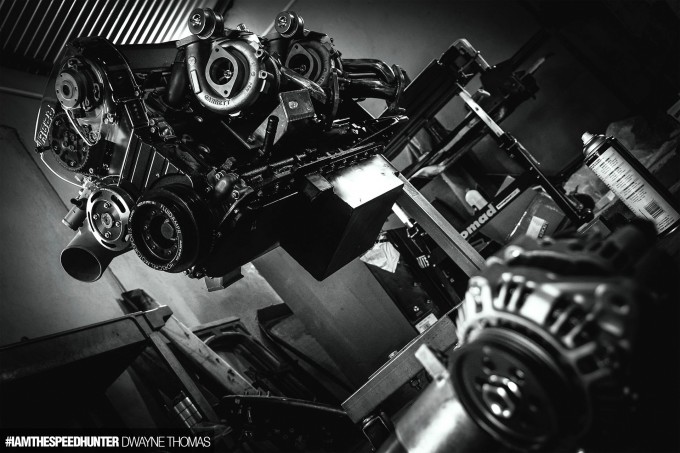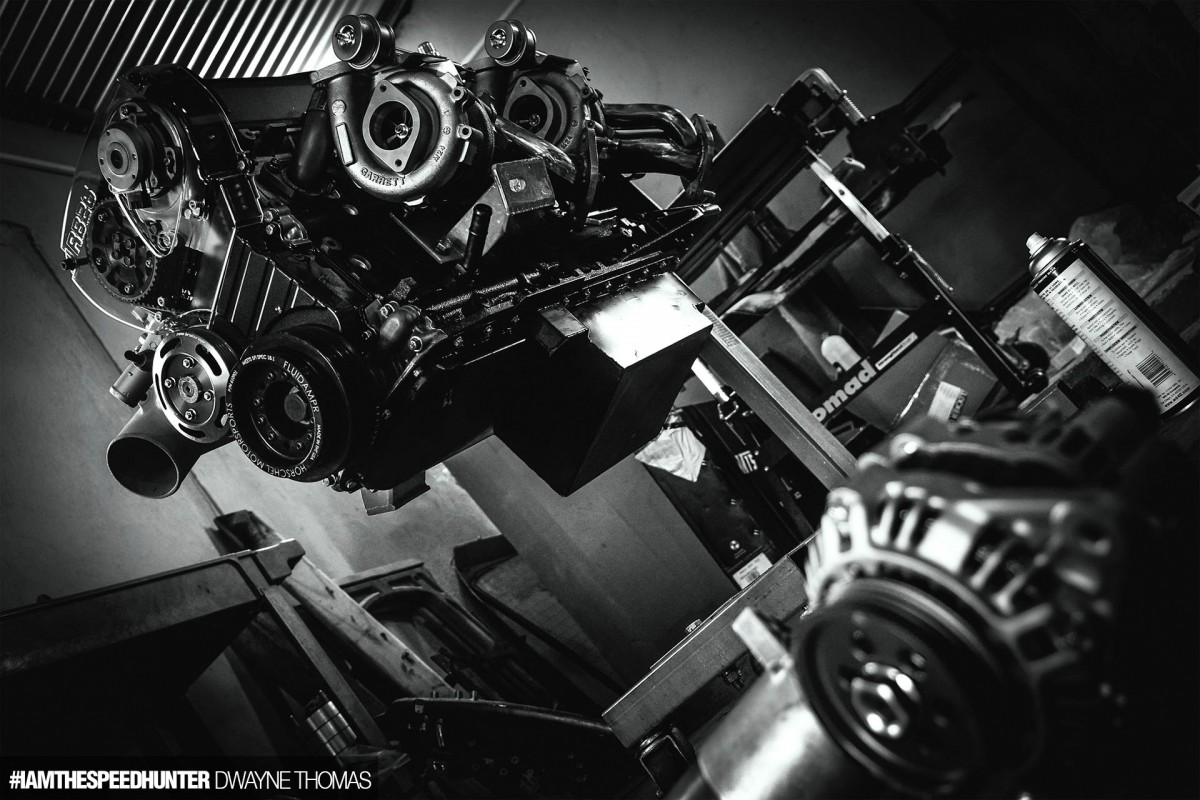 By moving around and trying different angles, Dwayne gives us a unique perspective on this RB26. Think how much easier – and more boring – this photo would have been if taken from a standing position. The difference between a photograph and a snapshot.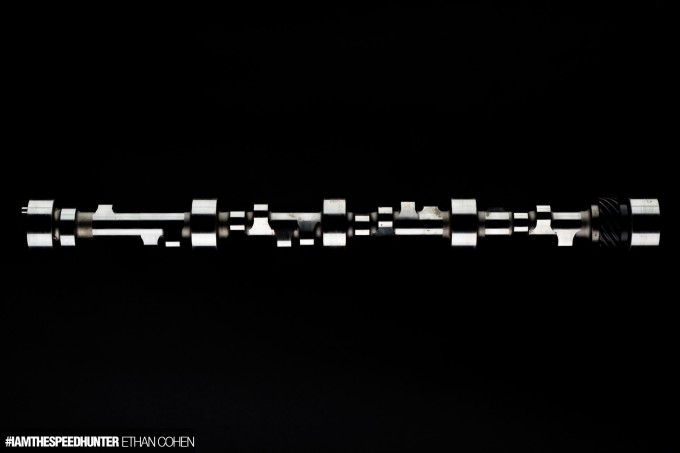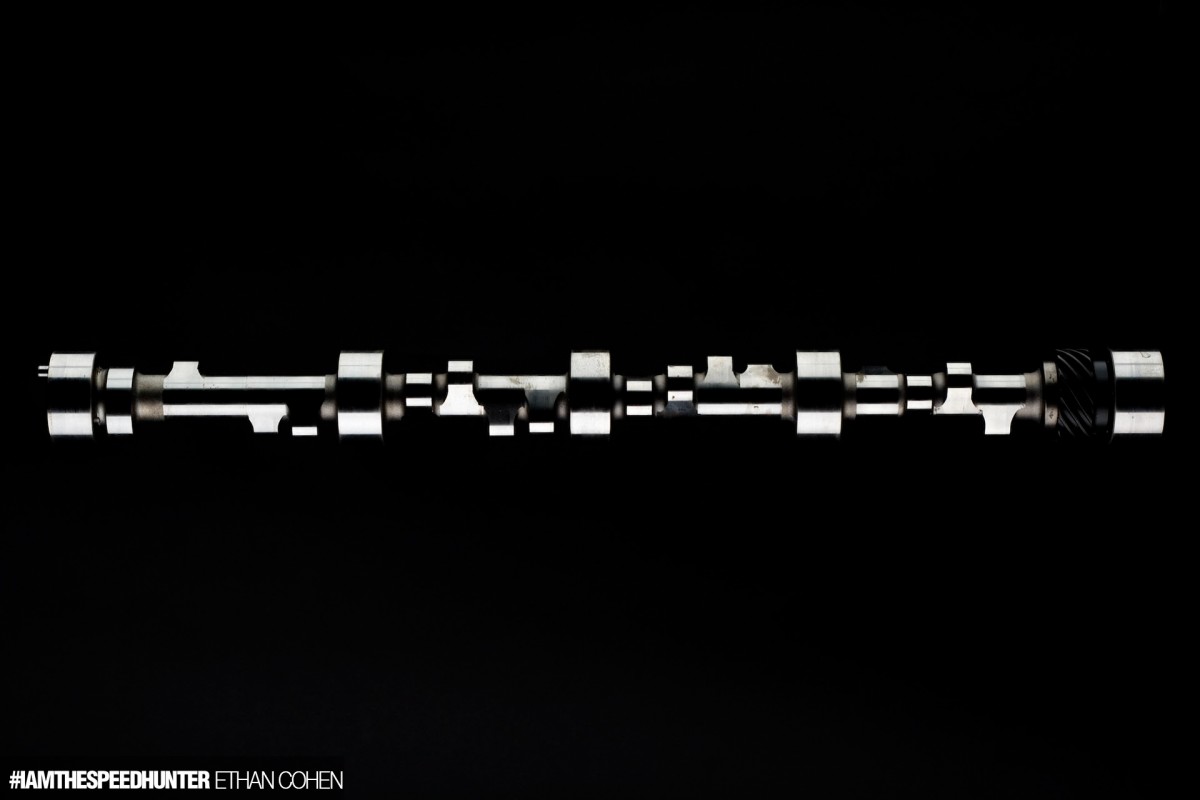 Beautifully simple and something that could easily hang on a wall in a gallery. Automotive art.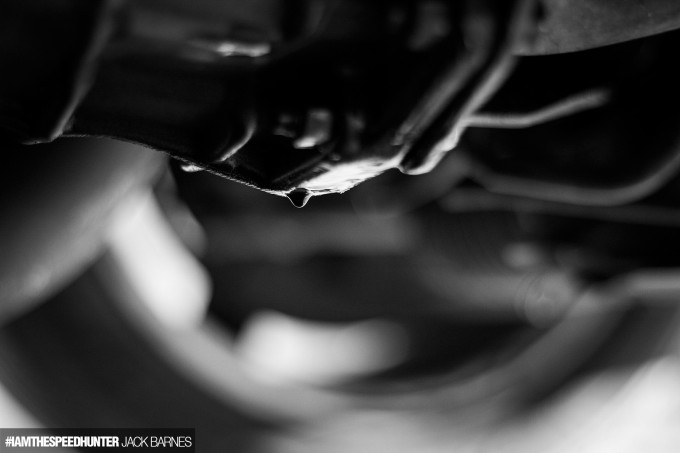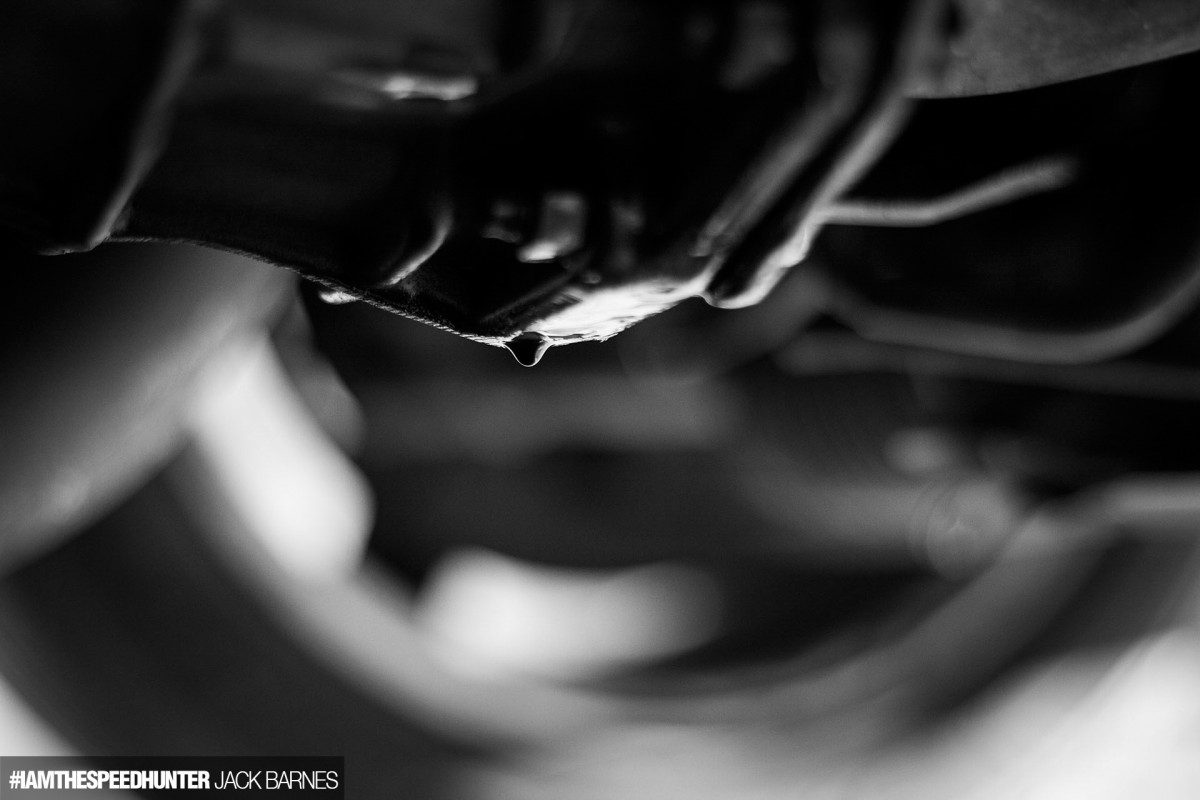 This is what we meant about different interpretations of the theme. We know what it is, we can associate with it but yet it's not obvious. The shallow depth of field and black and white treatment are on point too.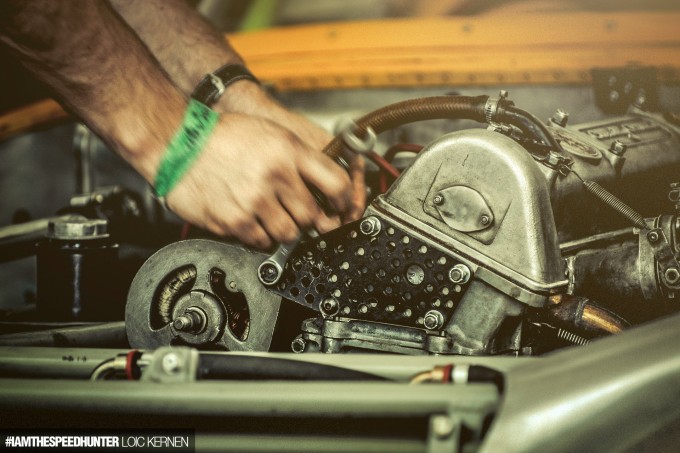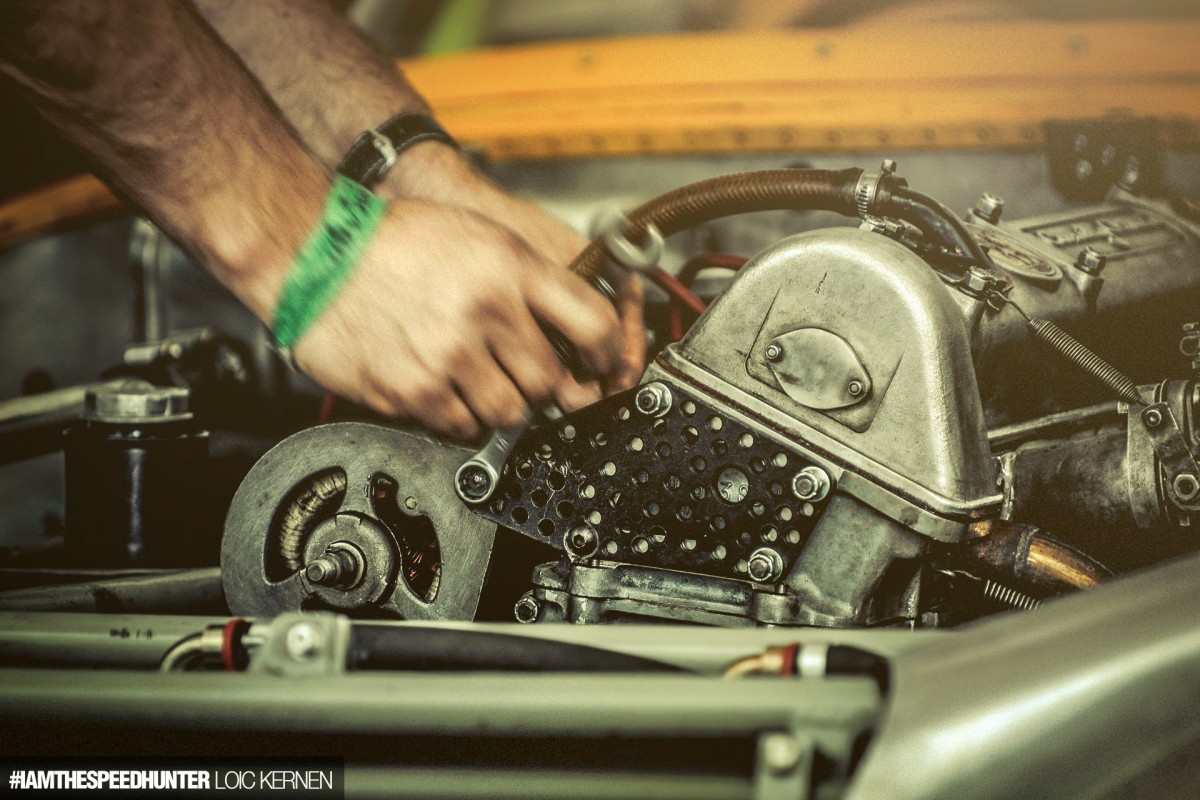 By using a slightly slower shutter speed, Loic was able to capture the movement of the mechanic's hands. It adds action and life to the image.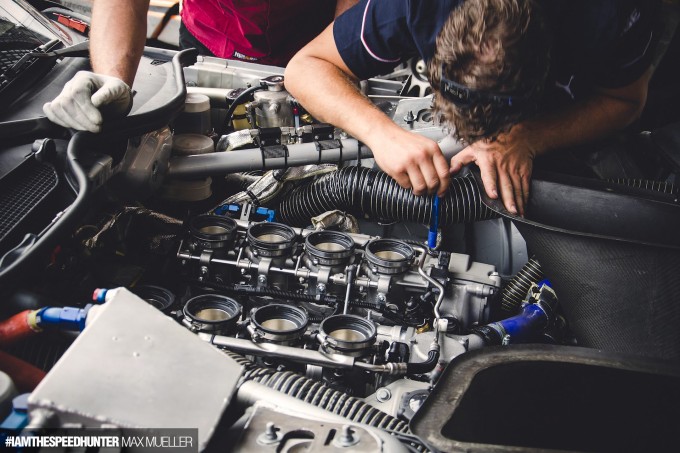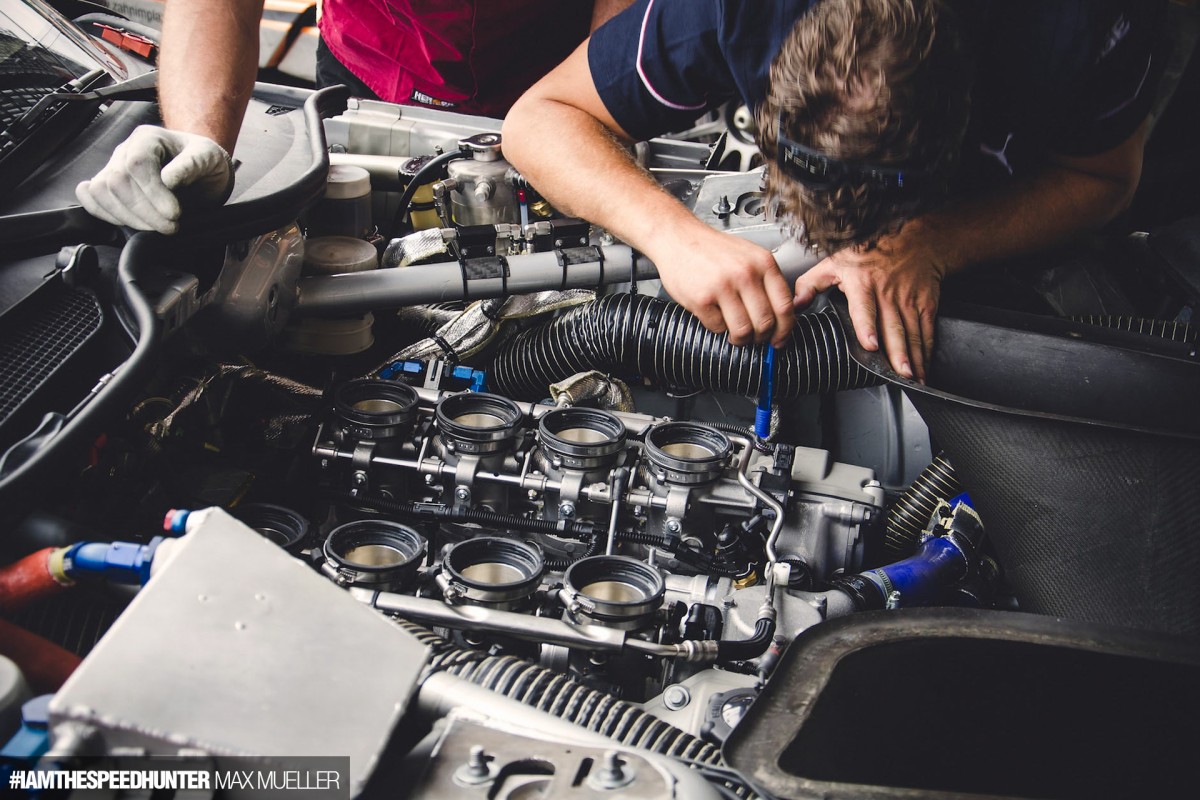 Engines are more than just a series of parts. There's also the way we interact with them, how we explore them.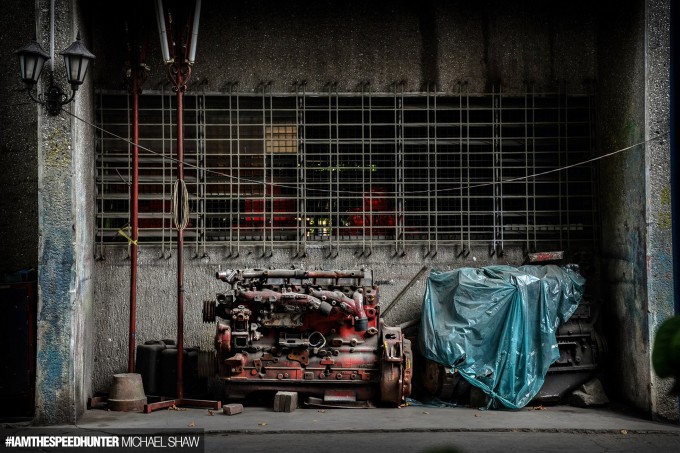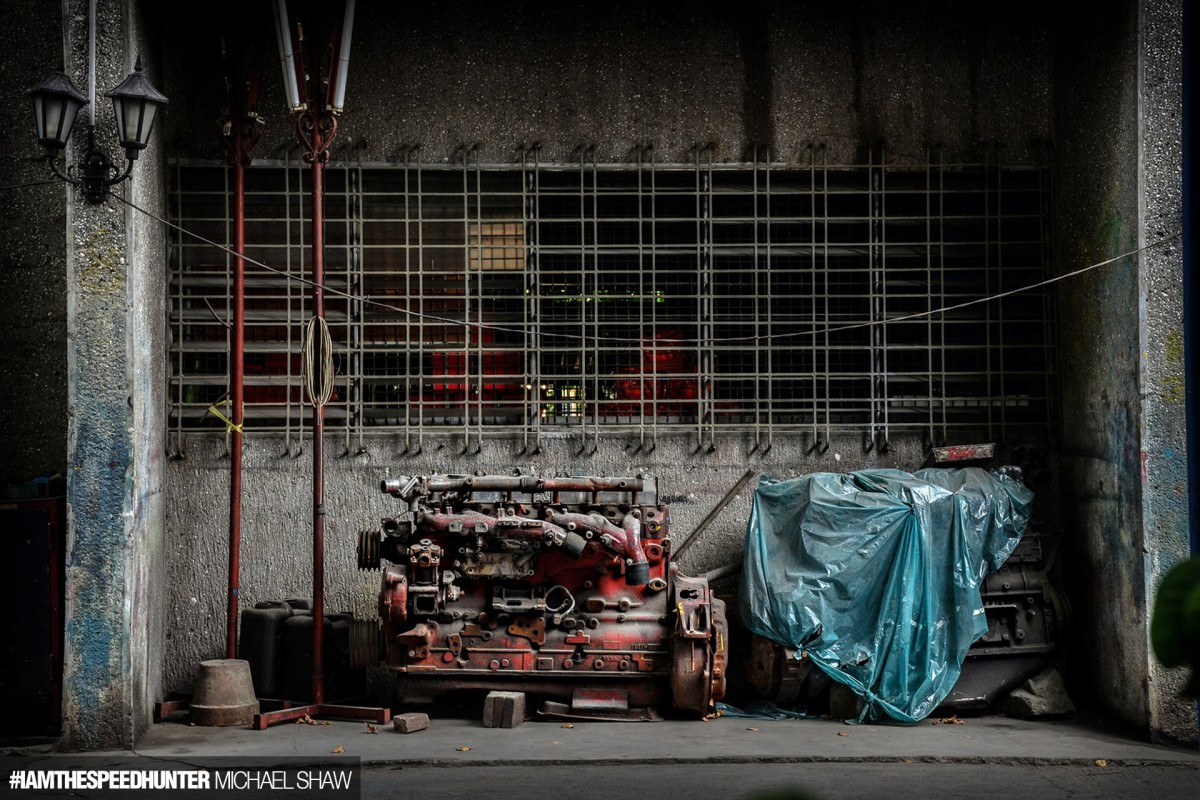 What about their life outside the car?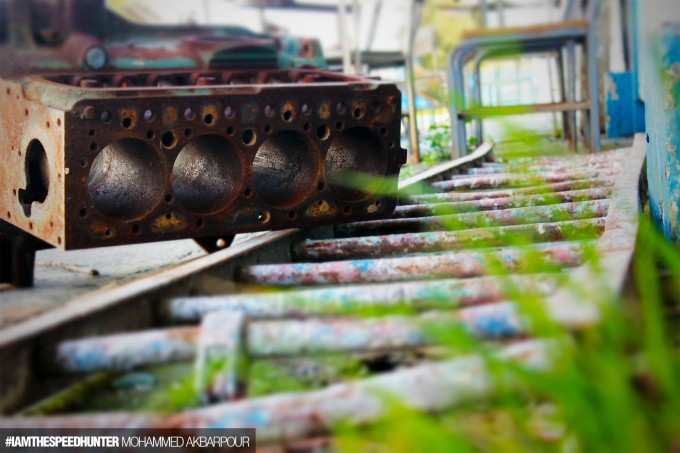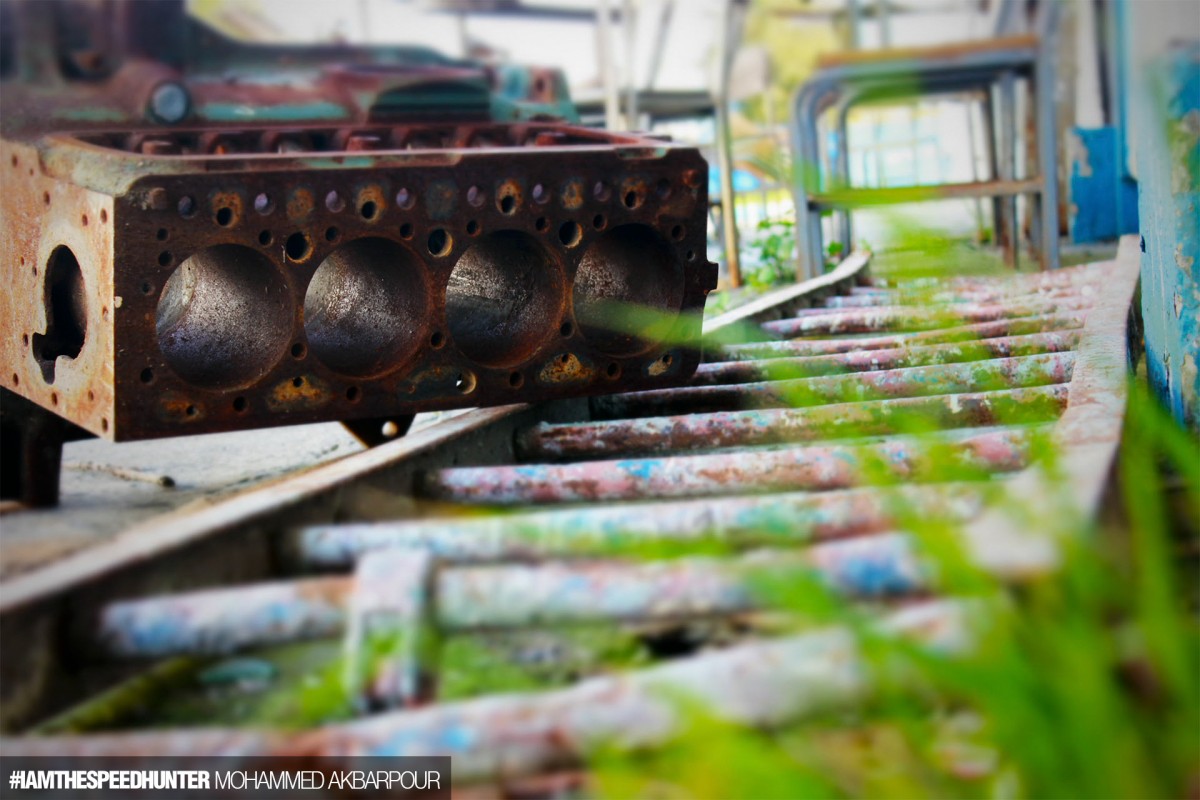 Objects that once brought joy – or at least convenience – what happens to them afterwards? What can they be re-appropriated for?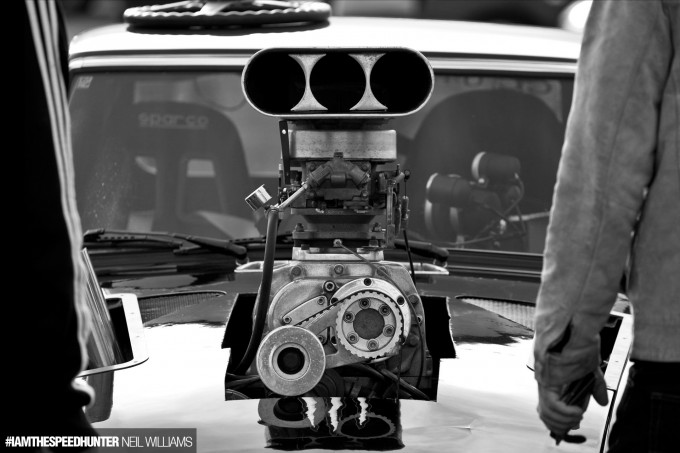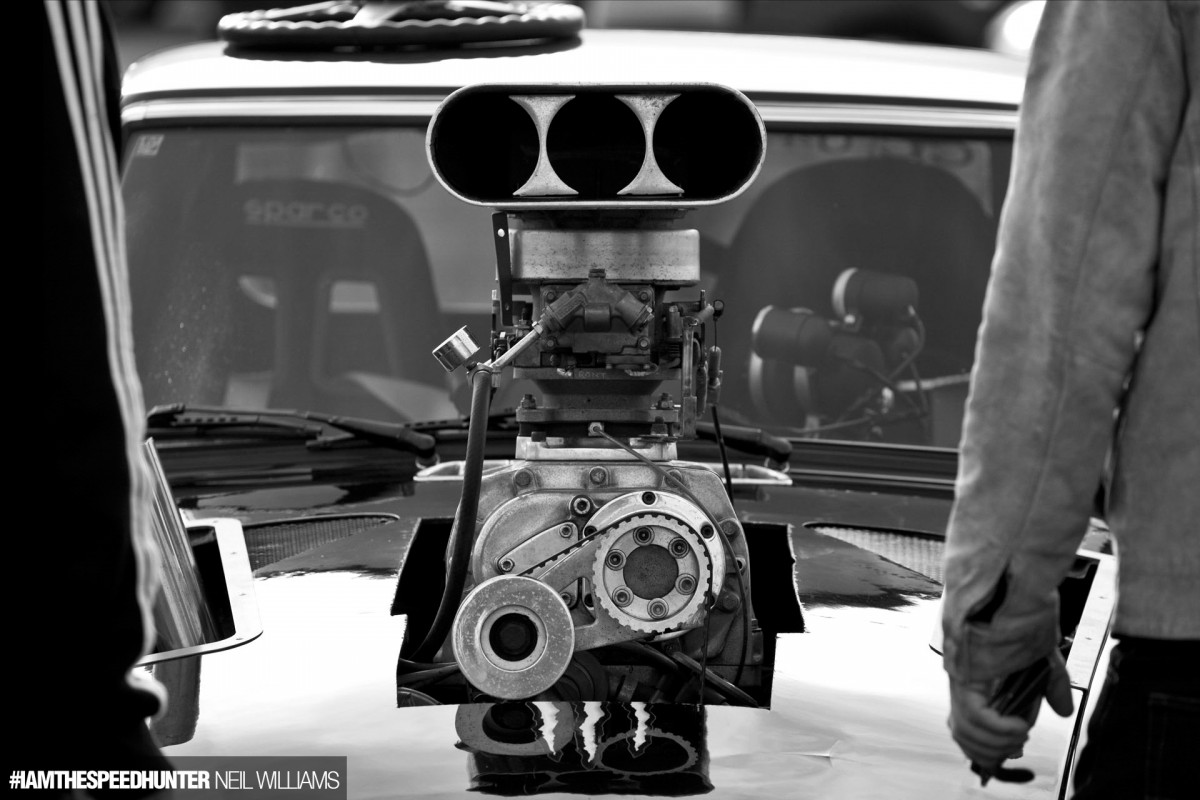 Let's not dwell too much on the afterlife, when there's so much life still to be lived by many.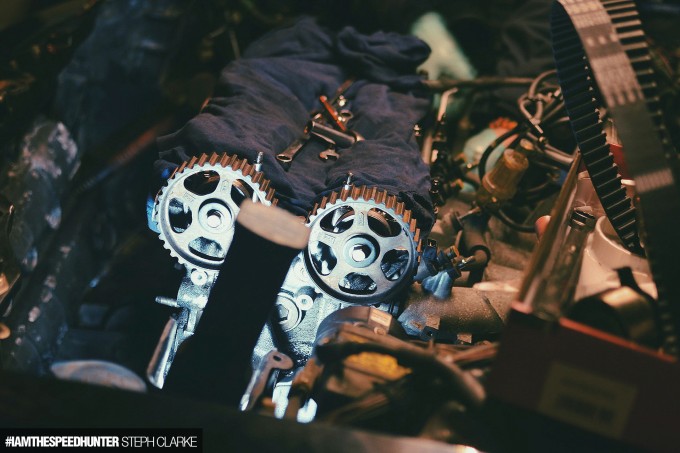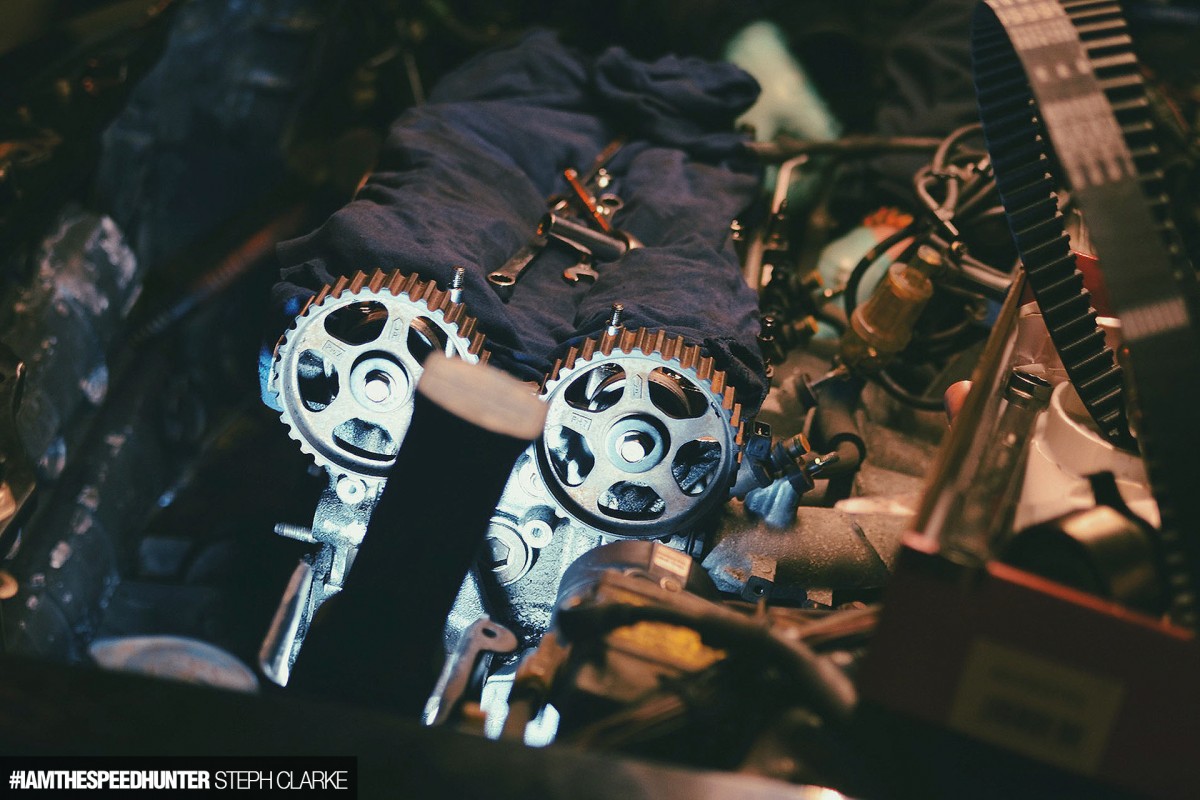 Some are reborn and reutilised, getting a second shot at life.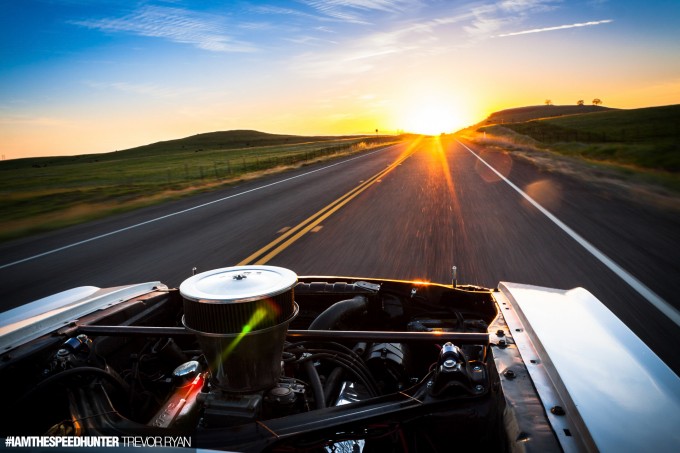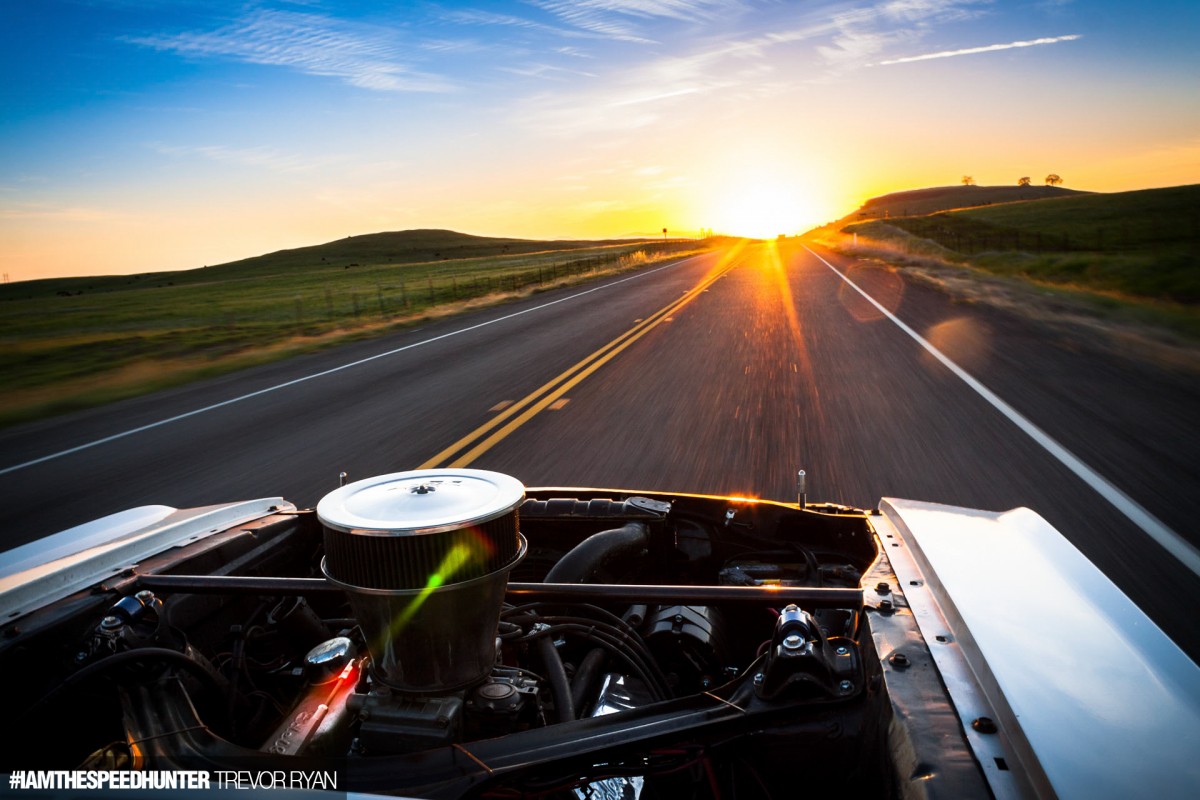 Another chance to bring us the greatest joy any motor vehicle can. Freedom.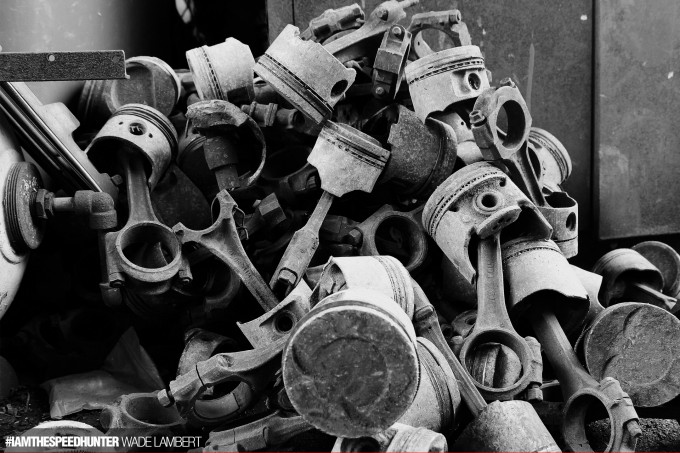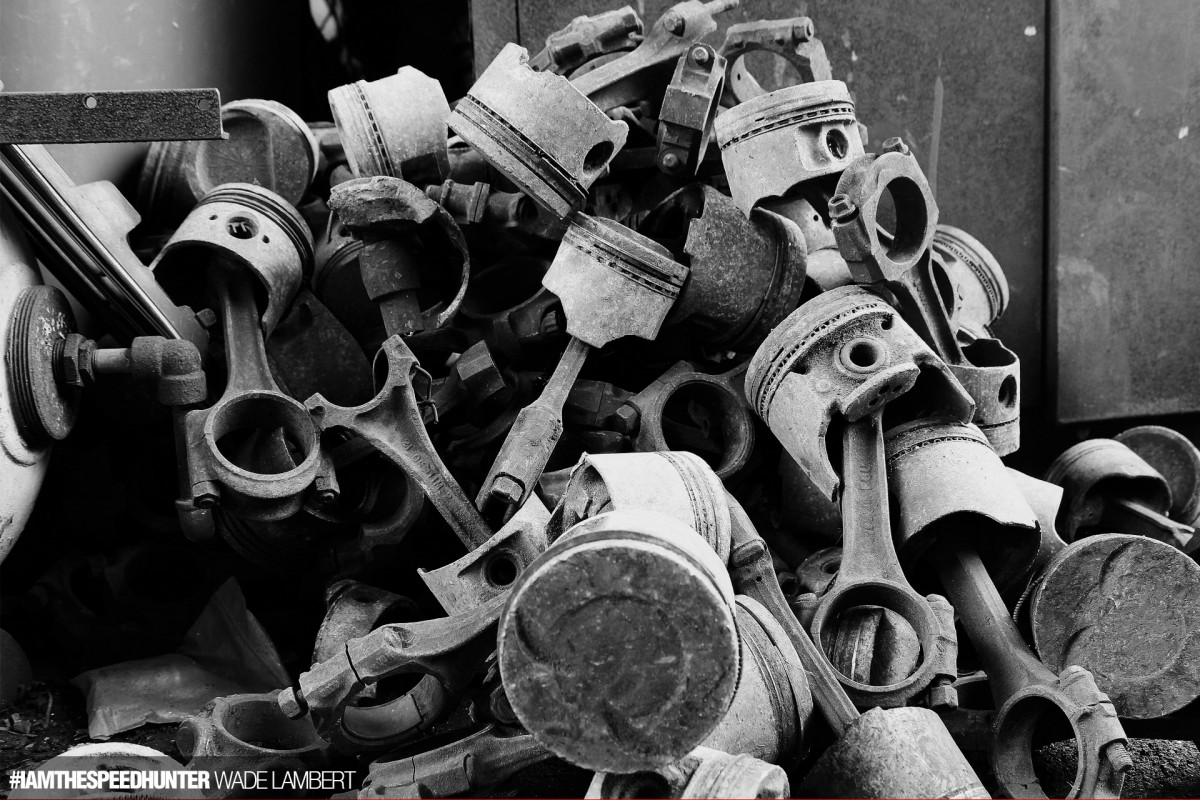 With that, we come to the end. Sadly, this will be my last contribution to #IAMTHESPEEDHUNTER as I'm moving on to pastures new at the end of the month. I just want to take this opportunity to thank you all for your contributions and efforts. I feel so very grateful that not only have I been able to interact with you, but to have had the pleasure to meet some of you in person too. This will be the part of Speedhunters I will most certainly miss the most. Again, thank you.
Safe shooting.
Paddy McGrath
Twitter: @PaddyMcGrathSH
Instagram: pmcgphotos
paddy@pmcgphotos.com
The mini engine theme
#IAMTHESPEEDHUNTER
About #IAMTHESPEEDHUNTER
We created #IAMTHESPEEDHUNTER to allow you the opportunity to share your skills and car culture experiences from around the globe with the rest of the Speedhunters audience. Now, it's your chance to prove you have what it takes to join us on our adventures.
How do you get involved? It's simple…
E-mail – This is the most reliable method of contact. If you've been to a cool event and captured some amazing images, be sure to e-mail them to us on iamthespeedhunter@speedhunters.com and tell us a little bit about the event.
Flickr - Join our #IAMTHESPEEDHUNTER Flickr Group and share your favourite photos with us and others.
Instagram – Follow us on Instagram at @TheSpeedhunters and tag your own car culture images with #IAMTHESPEEDHUNTER
Twitter – Follow us on Twitter at @SPEEDHUNTERS and share your tweets with the #IAMTHESPEEDHUNTER hashtag.
Tumblr – Visit our Tumblr page to view the latest #IAMTHESPEEDHUNTER tagged images.
All submitted images must be 1920px by 1280px before they are considered.
Have you submitted already but not yet been featured? Here are some tips to help you…
DO – Tell us your name
DO – Read and understand the brief
DO – Submit only your best work
DO – Take your time shooting and consider each detail
DO – Submit each image no smaller than 1920PX wide
DON'T – Put a huge watermark on it. We'll make sure you're credited
DON'T – Send us huge image files that kill our e-mail system
DON'T – Send us scary ZIP or RAR files. We won't open them