This is quite exciting, huh? The first of a new era of #IAMTHESPEEDHUNTER. I have to say, it wasn't easy picking out a limited selection from the hundreds of submissions. It was a slow and painstaking exercise to continuously cull the number downwards until only the best submissions remained. Often, it was the thinnest of margins that separated two different photographs. Thank you to everyone who contributed and don't be downhearted if you didn't make this month. This is a war of attrition, and it's only just getting started…
(Above) Choosing the right image to open a post is often quite difficult. The picture needs to tell you everything about what's inside but also leave some mystery too. I kept coming back to this shot by Maurice Bergers. We did get a lot of similar shots, but this one stood out the most for me. I think it's that perfect capture of a delicate touch, the texture of the dust and the perfect black and white conversion which make for a very tactile image. It's just a little bit outside the box too and exactly what we were looking for when we laid out the brief earlier this month.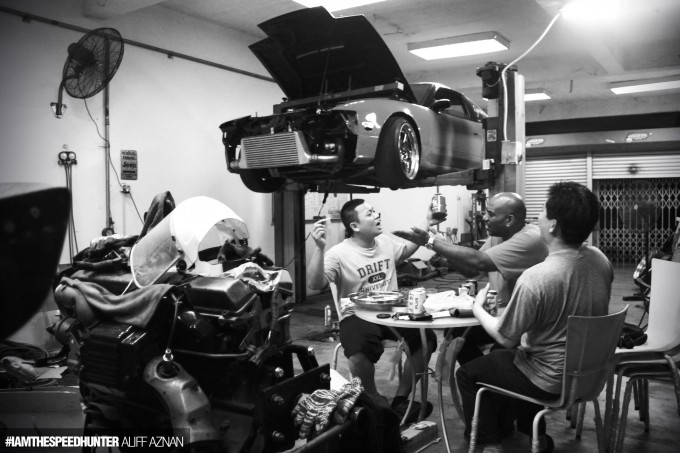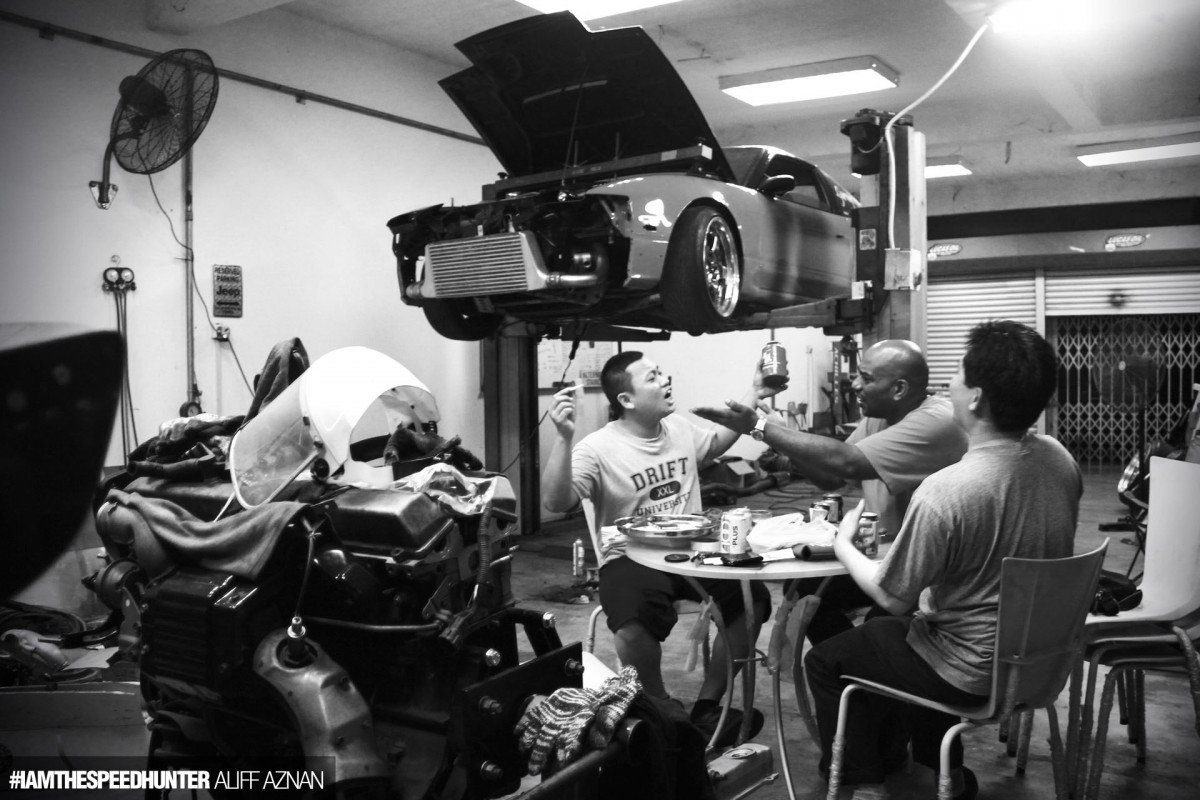 Black and white was a popular decision that a lot of you made.  This moment in time, captured in Kuala Lumpur, is a regular occurrence for this group of friends who share a garage where they can work on cars and hang out together.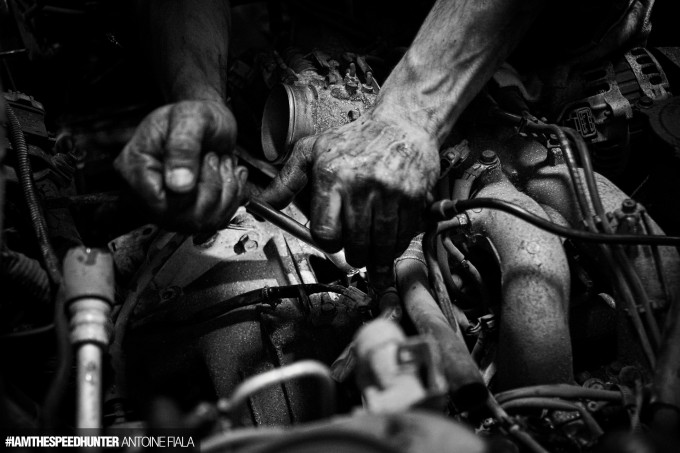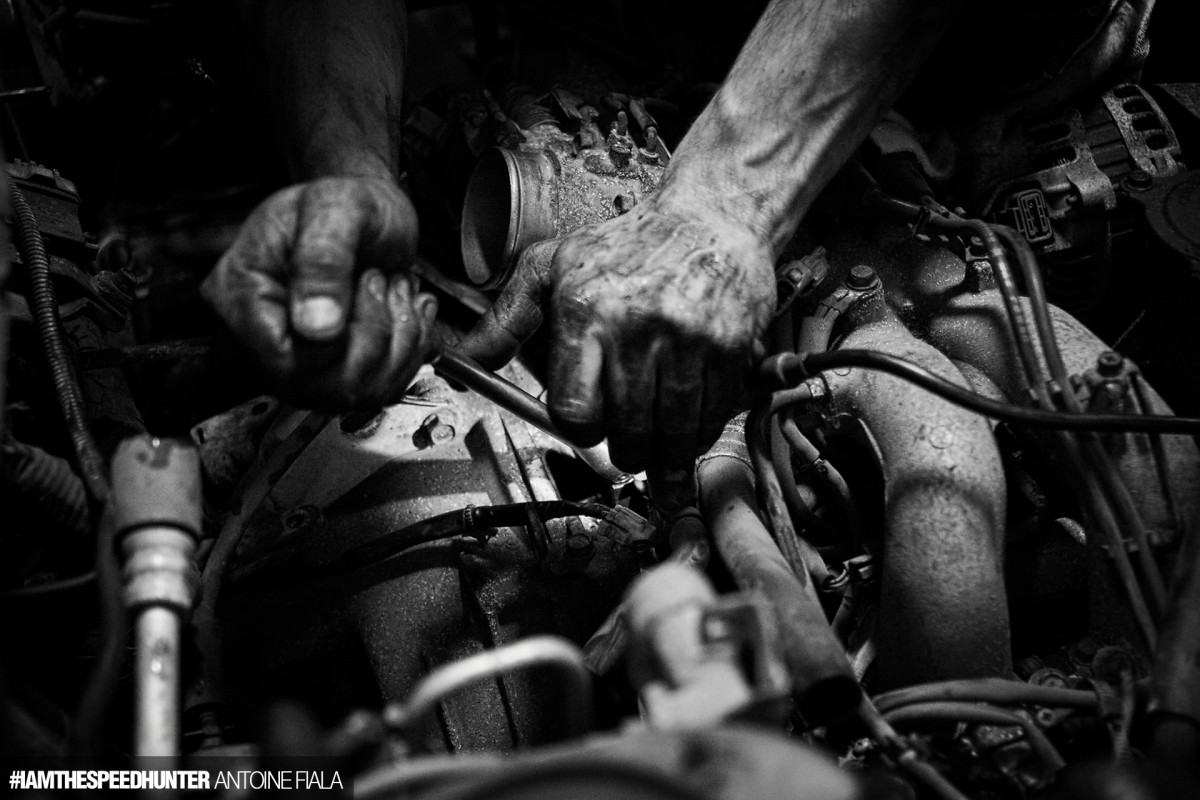 Why is black and white so popular? Especially when we live in an age where everything is captured in colour and then converted? By removing the colour, it focuses your attention on other aspects of the image. The light and shadow, the texture, the framing.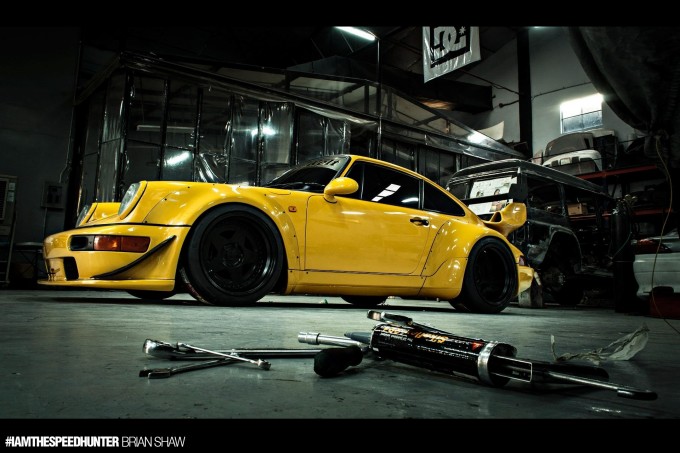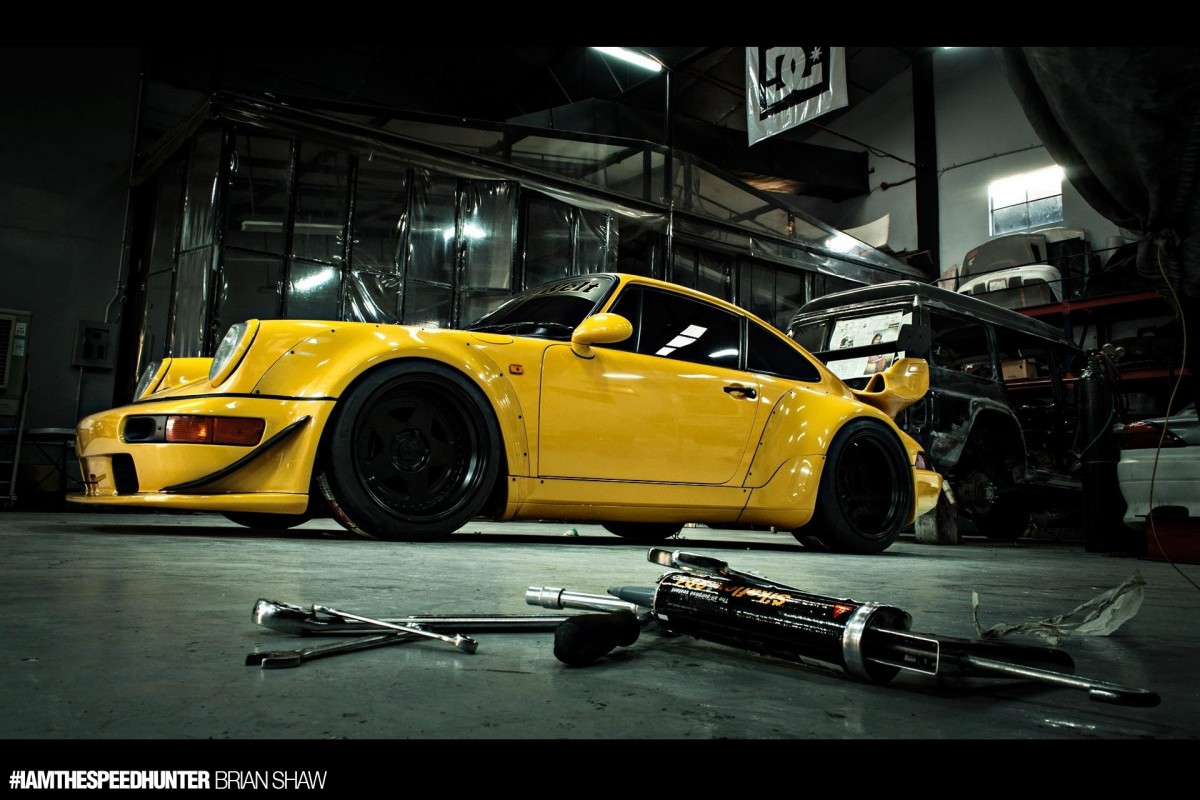 The low point of view, the strong contrast in colours and how the tools at the bottom of the image help to frame the car ensured that Brian's shot made the cut.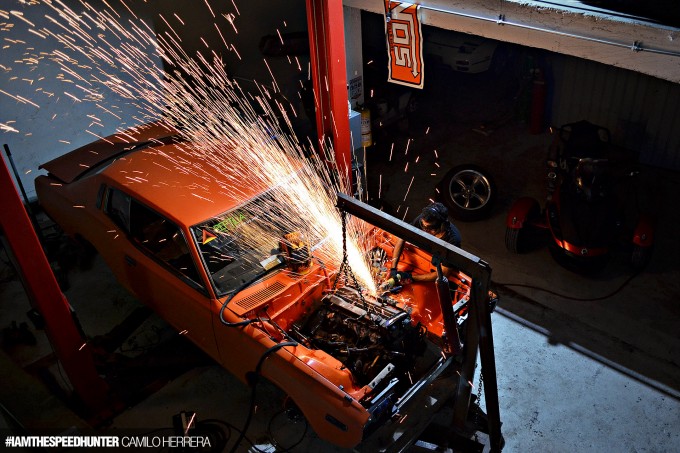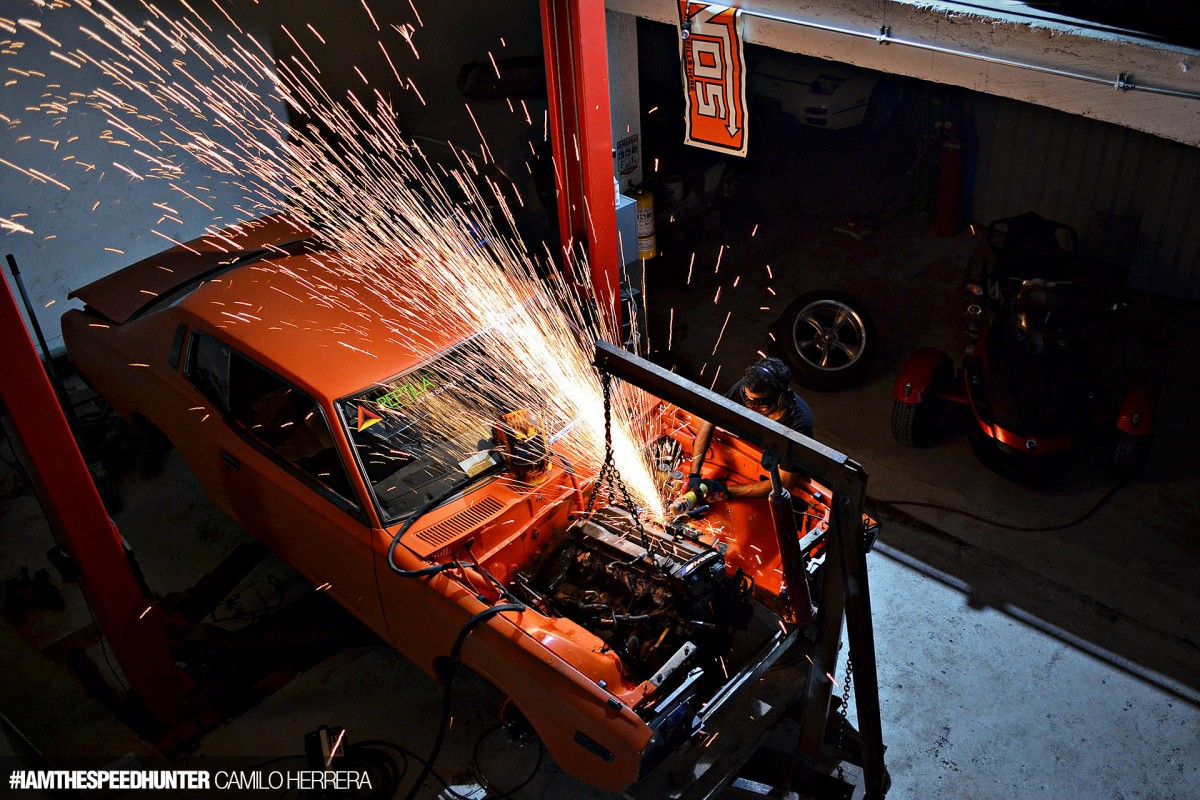 I've never met a photographer who wasn't immediately fascinated with sparks. The slower shutter speed helps to emphasise the trail of light, but including the almost complete arc and using it to light the image was a choice decision.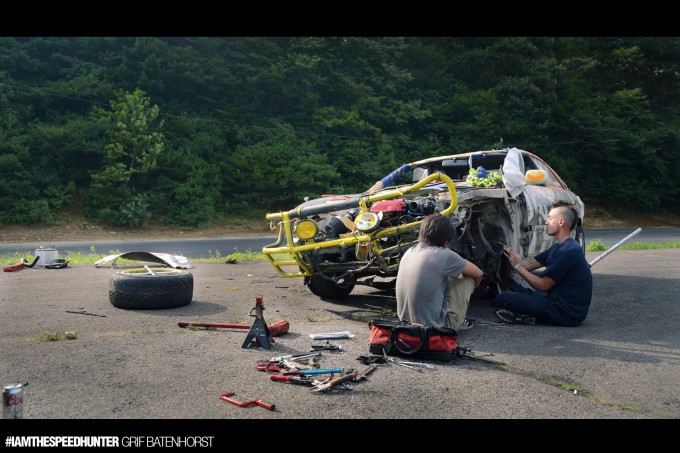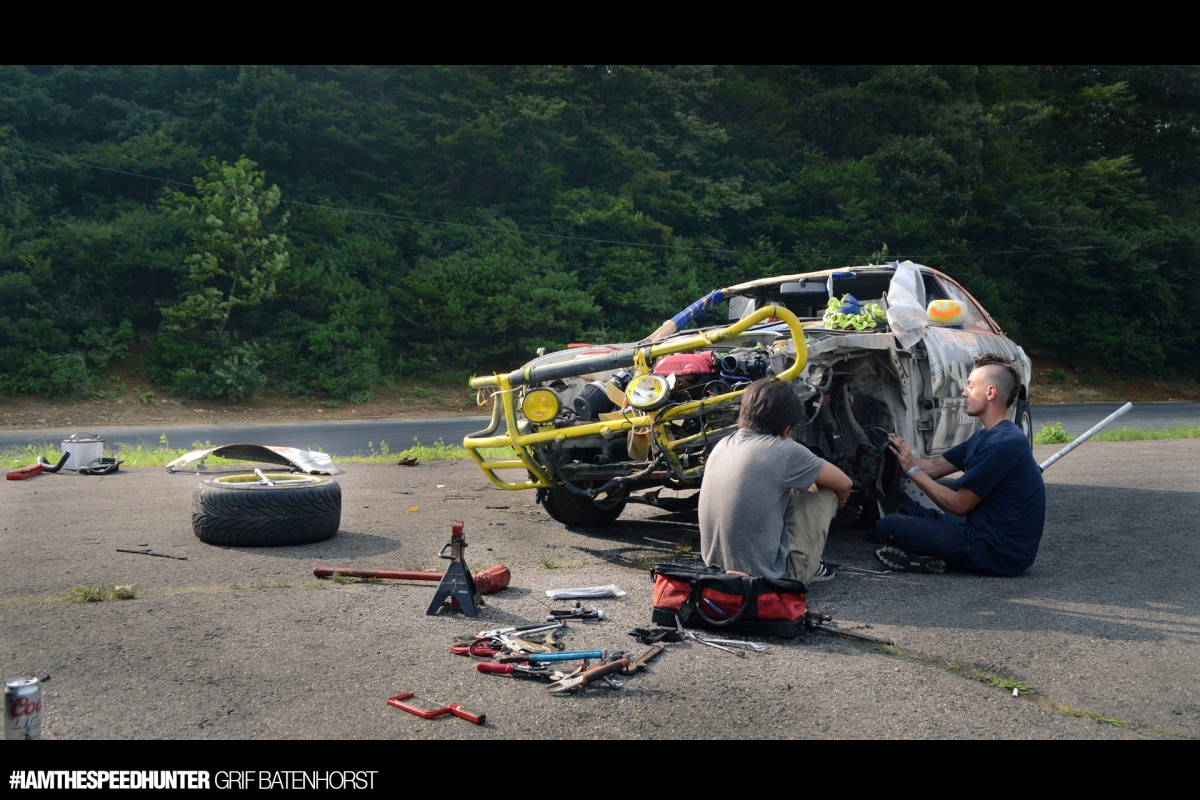 Another great interpretation of what we were asking for. An image capturing camaraderie and what car culture is about for a lot of us.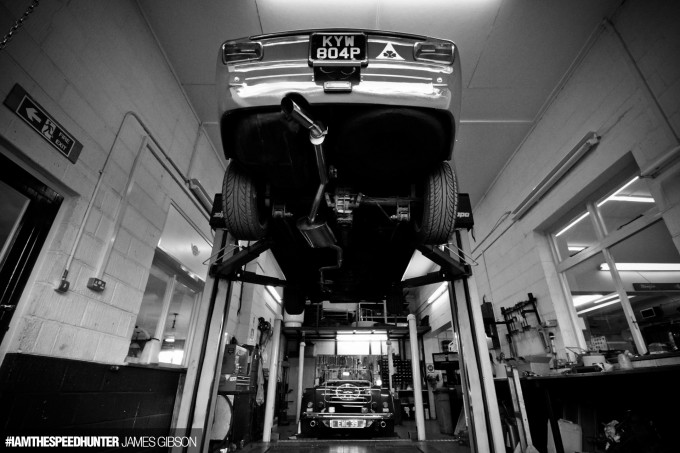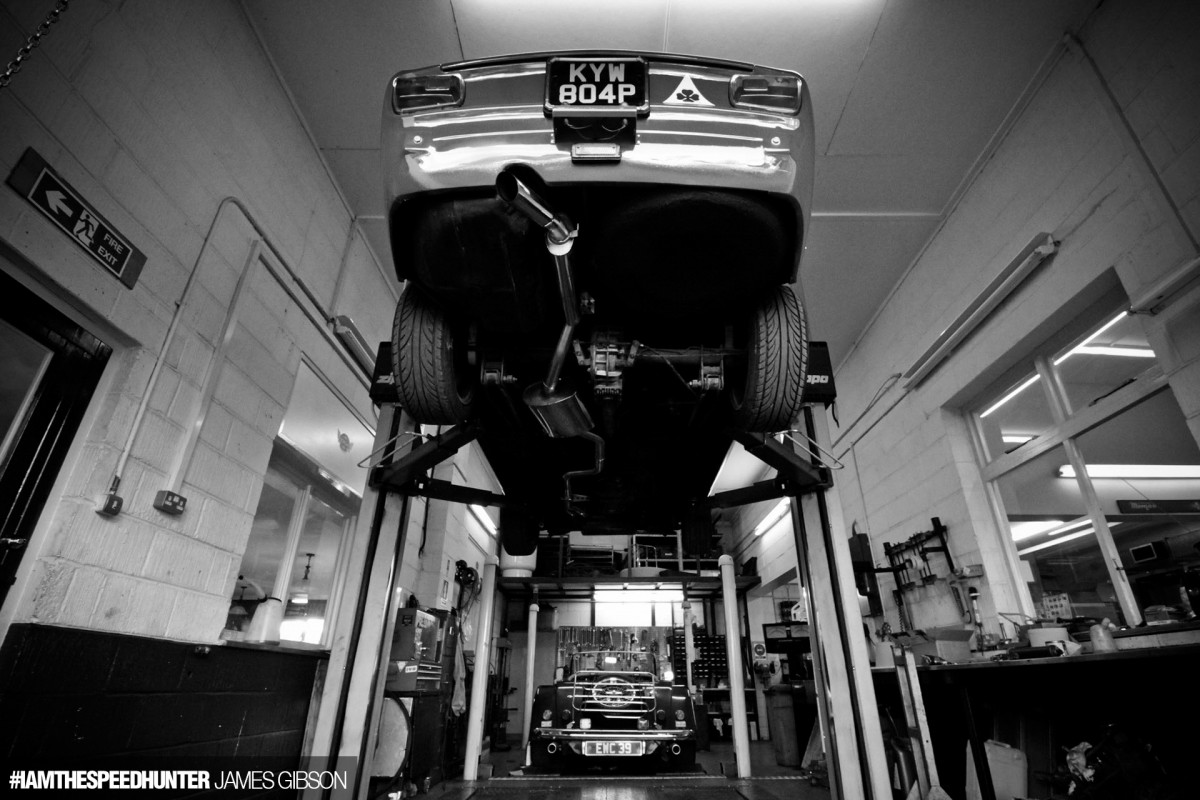 This is great example of how to frame an image in an interesting manner. Not only is the car on top of the lift composed nicely, but James has used the lift posts to frame the car in the background too. Clever.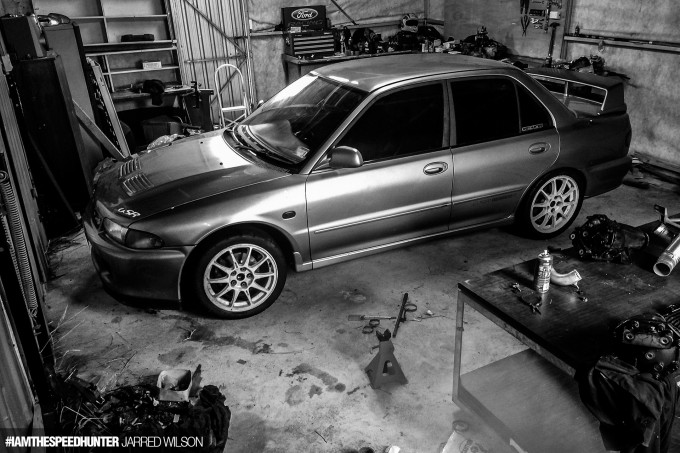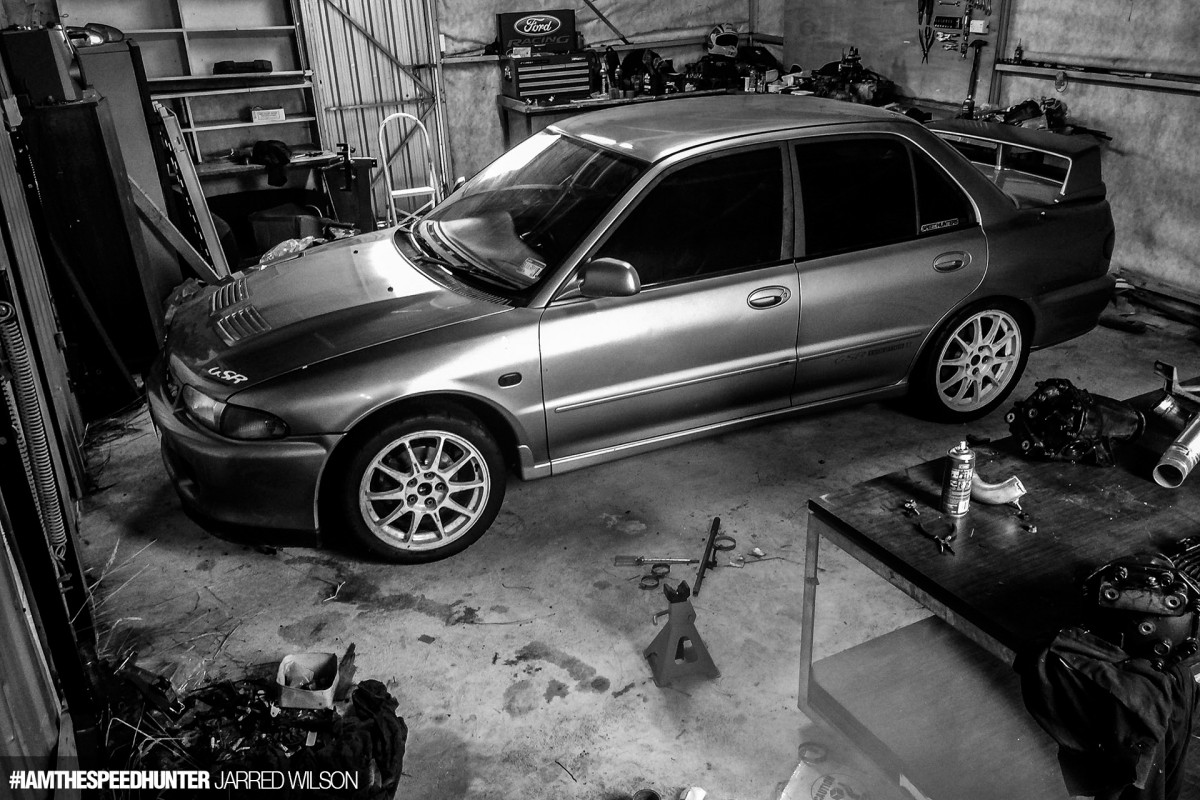 Jarred's submission is proof that you don't need expensive equipment to take a good photograph. As he's currently in between cameras, Jarred used his phone to capture this. That's the sort of thing we're looking for in potential contributors: resourcefulness and a never-say-never attitude.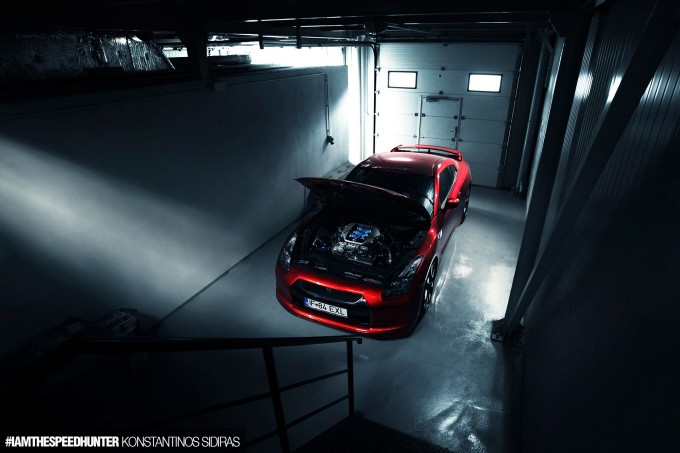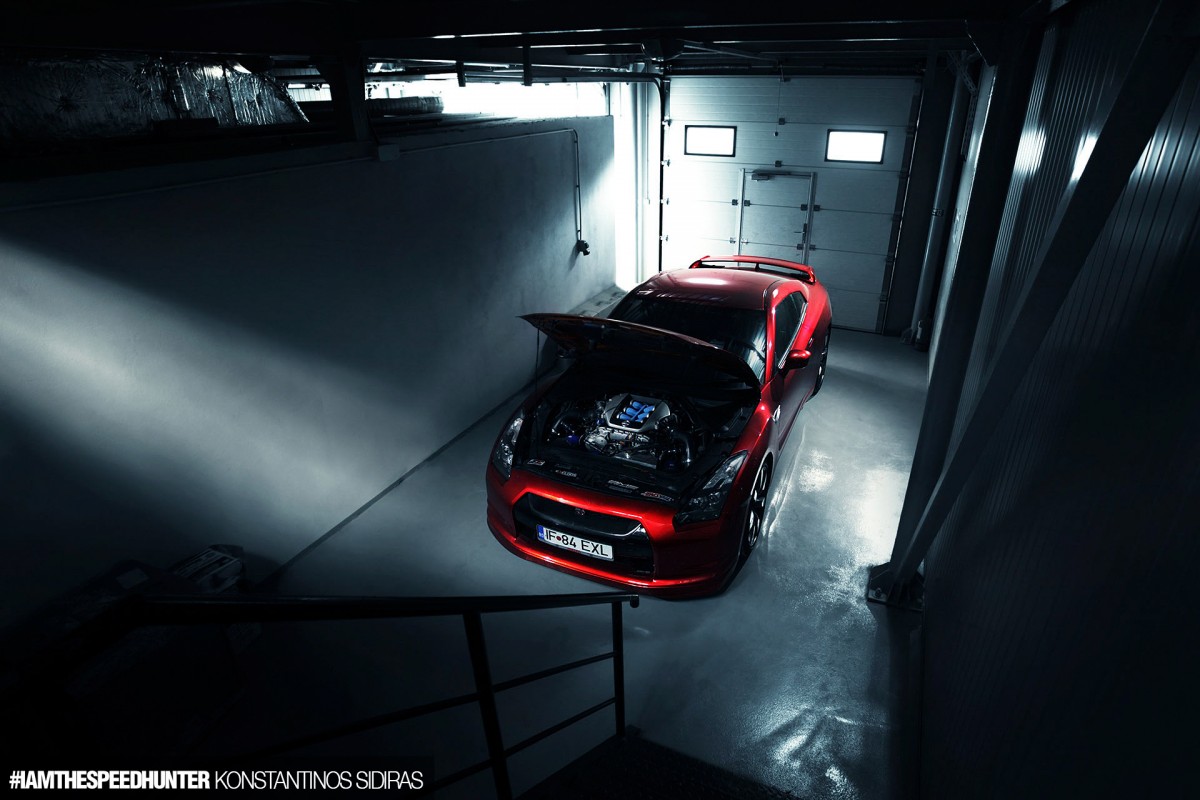 This is quite simply, stunning. The colours, lighting, mood. It's one hell of a great shot. His ability to make artificial light look natural is a rather special thing to be able to do. Brilliant.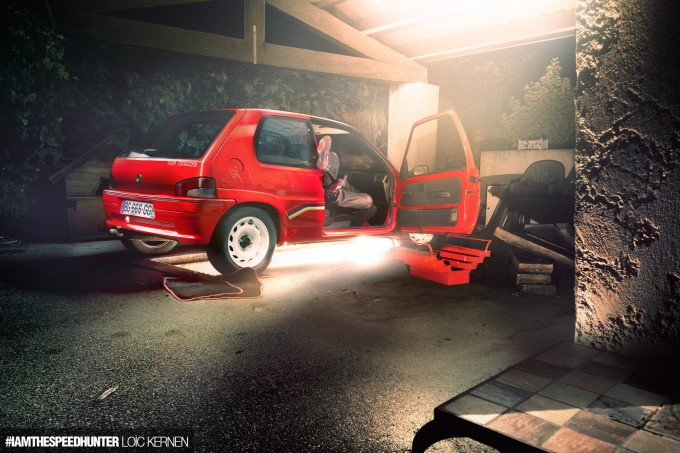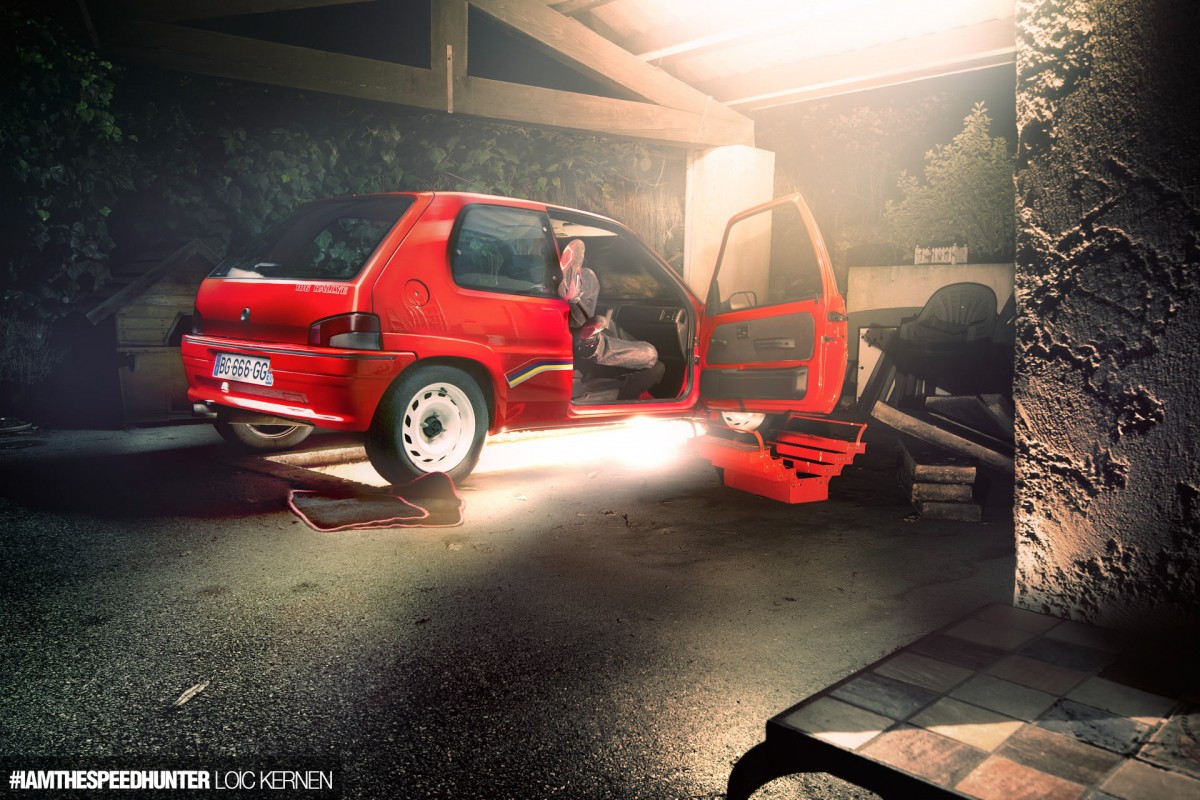 Ah, yes. The age old 'need to get at something underneath the dashboard' pose. Something I'm sure we're all familiar with. The lighting here is, again, beautiful. The soft glow adds warmth to the overall image.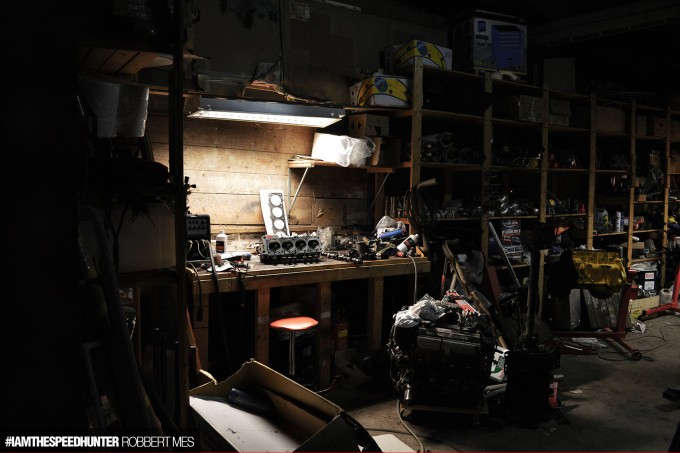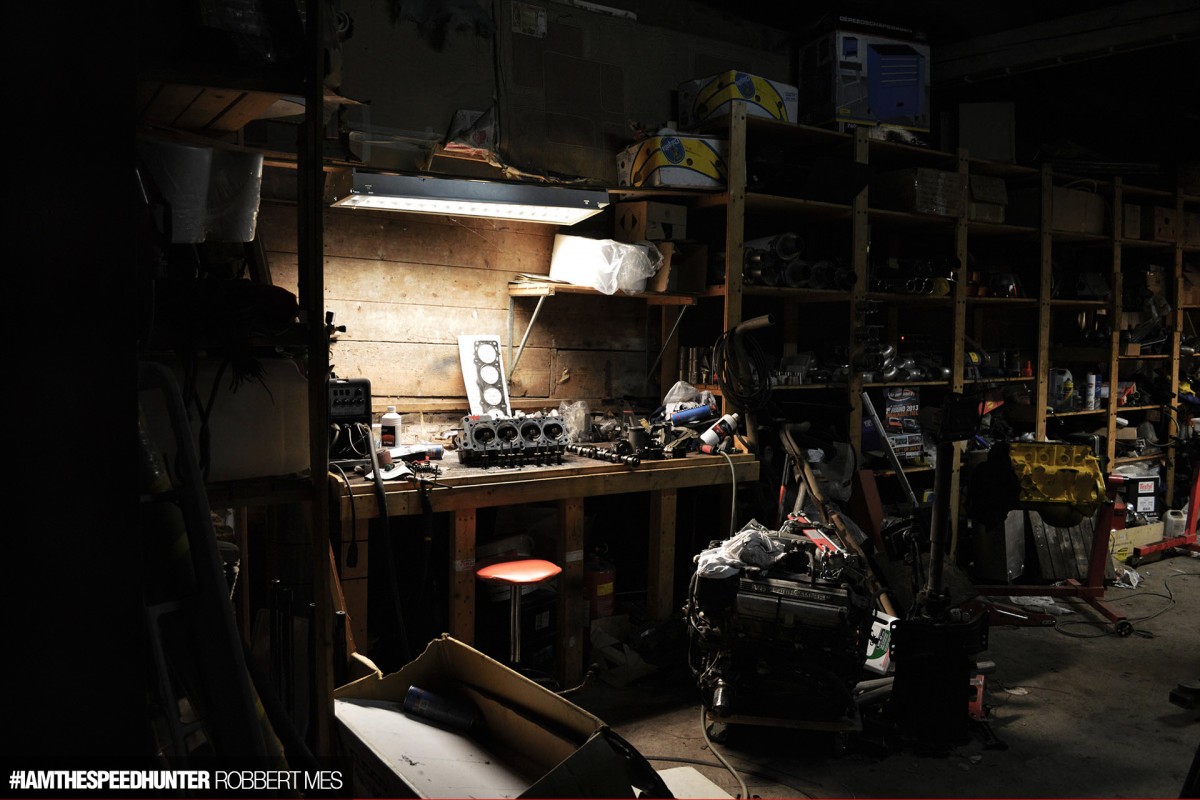 I absolutely love this submission by Robert Mes. It's simple in its planning but sublime in its execution. It almost feels like a scene from a movie, where you're just waiting for somebody to walk into the frame and start wrenching.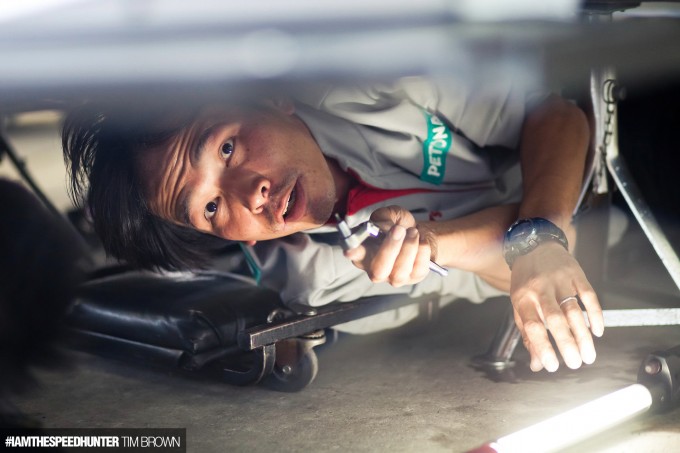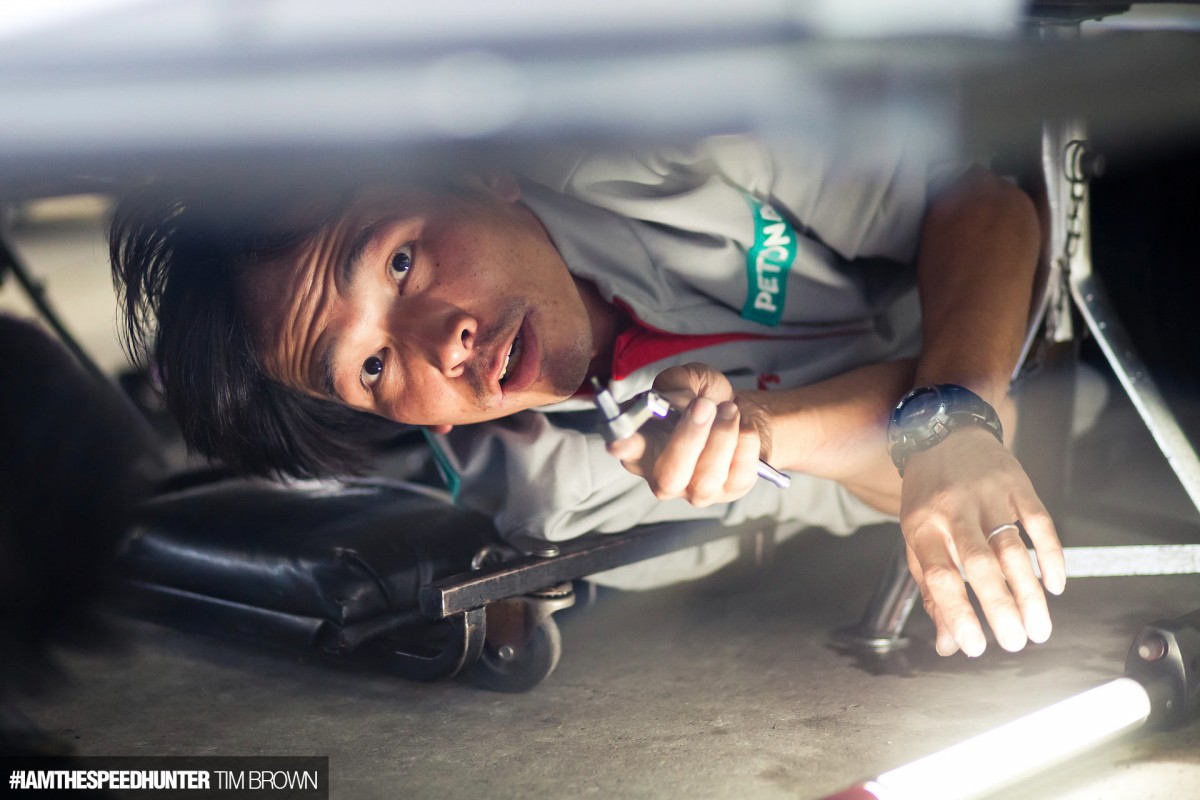 Tim Brown went for the human touch with his submission and it paid off. The soft foreground and perfect focus just add to what is already a very strong portrait. Again, it's just the right amount of playing with the brief.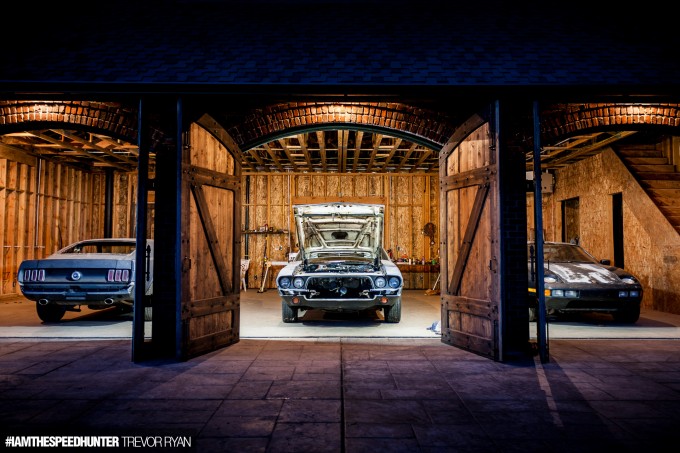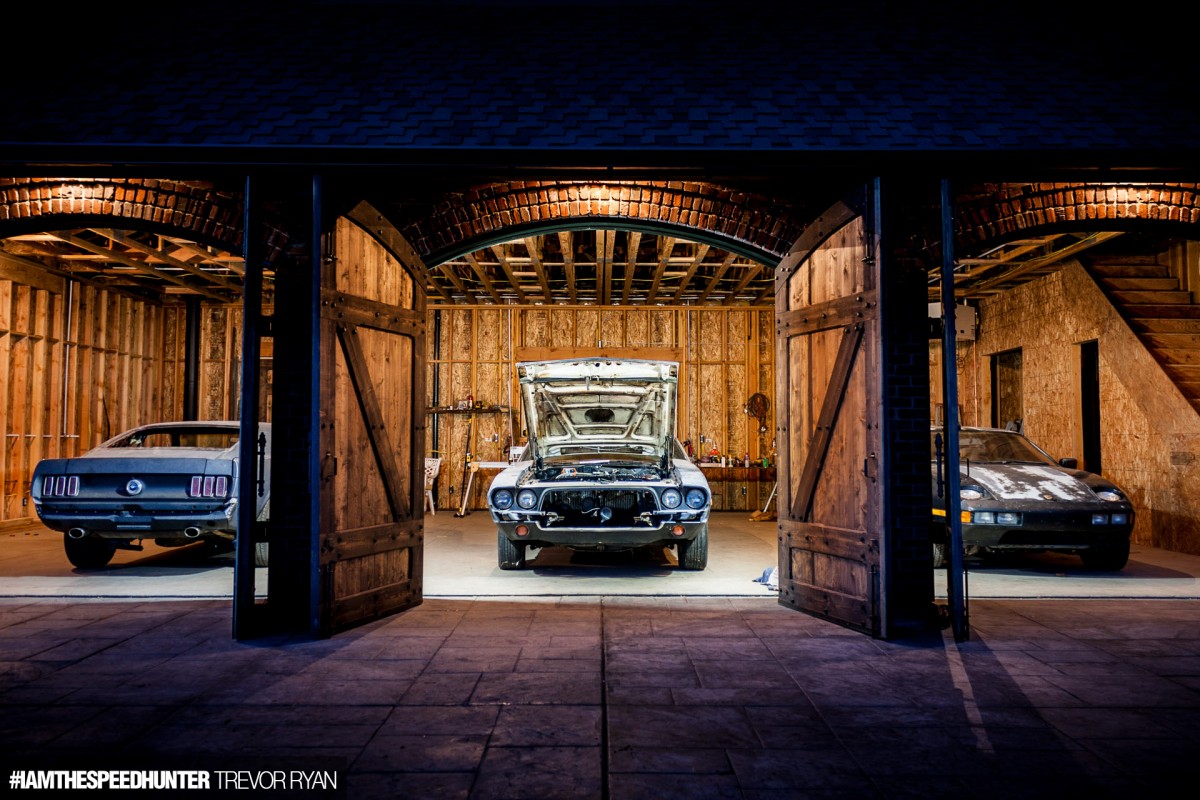 Colours, framing, lighting. All exceptional and I'm sure you'll agree it's a worthy submission.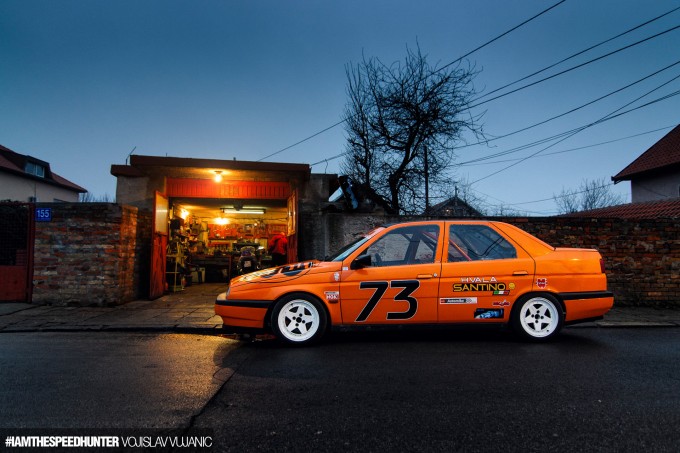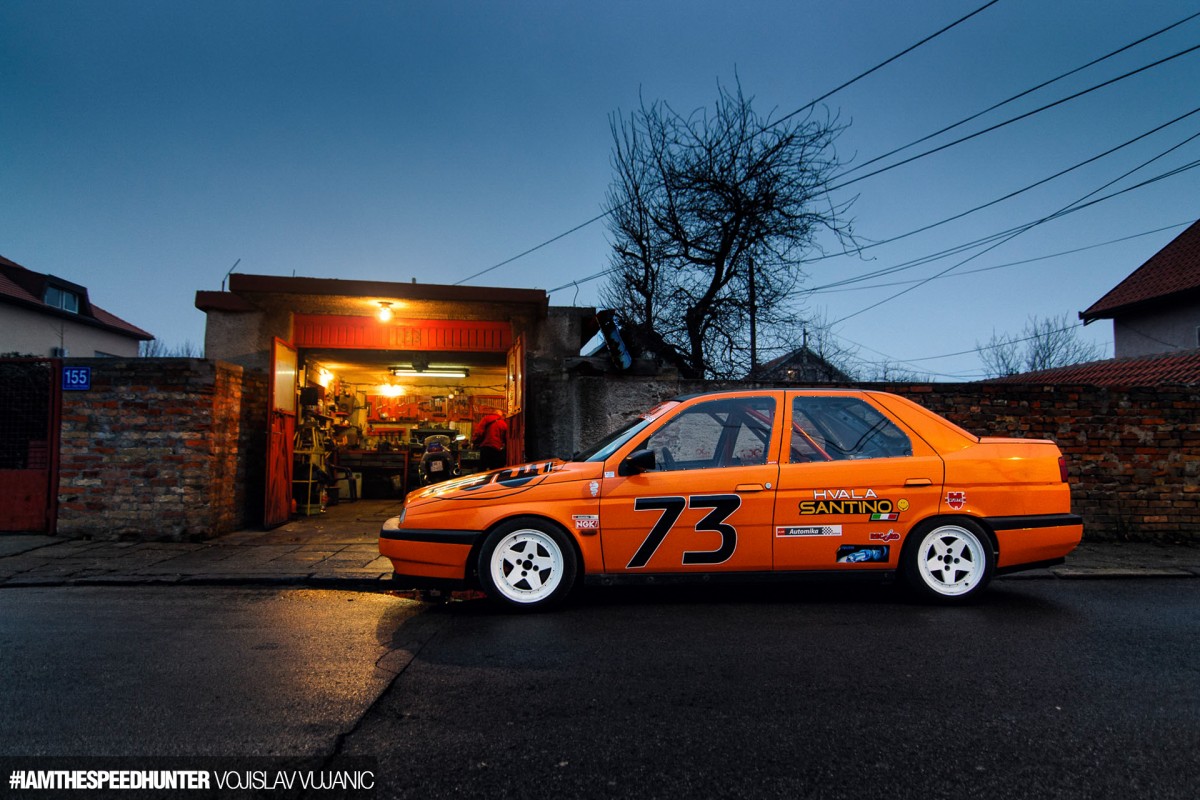 This is a submission that tells a story without words. It's both the end result and the place where the car was reborn. The orange colour connection is a subtle but brilliant part of the puzzle.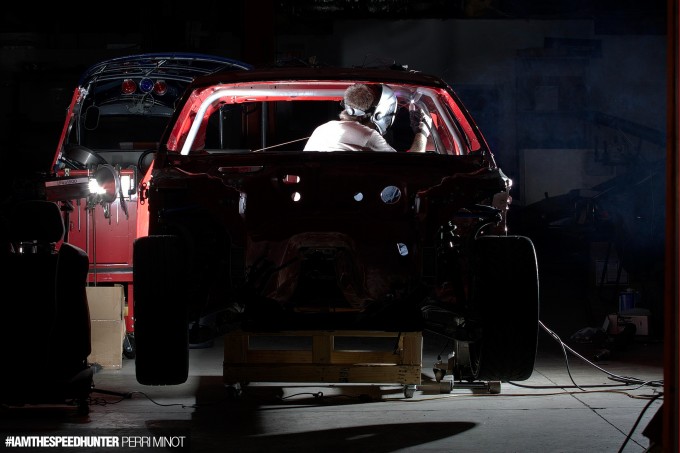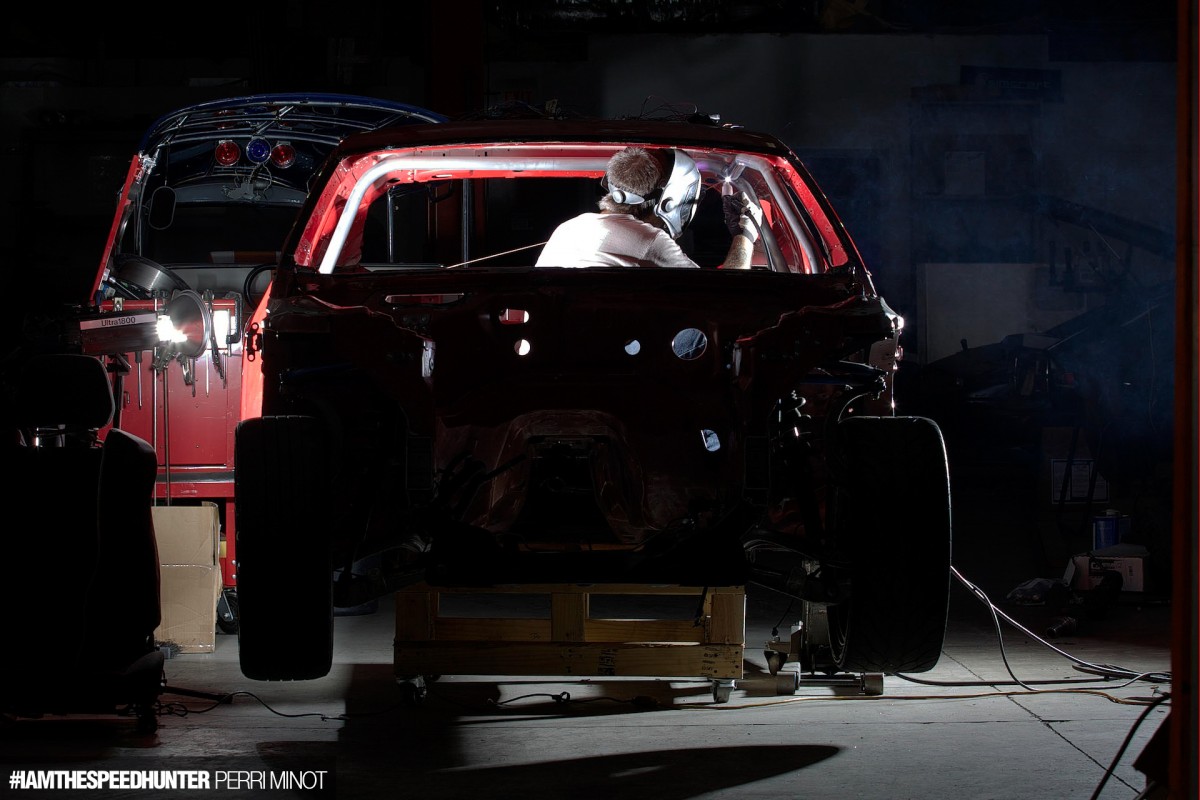 Finally we reach the end and the final photograph. You can tell careful consideration was put into this and the end result was surely worth the effort. The image is lit almost exclusively by artificial light sources but does not suffer for it. There was an idea, then planning and then execution. A perfect one, two, three.
That's it for this theme but we'll have another shortly at the start of March. As a small aside, we got a lot of submissions that were fantastic photographs but were either too small or had a massive watermark on them. Don't have your image ruled out over a technicality – double check everything before you submit!
Paddy McGrath
Twitter: @PaddyMcGrathSH
Instagram: speedhunters_paddy
paddy@speedhunters.com
More Workshop Theme posts on Speedhunters
#IAMTHESPEEDHUNTER
About #IAMTHESPEEDHUNTER
We created #IAMTHESPEEDHUNTER to allow you the opportunity to share your skills and car culture experiences from around the globe with the rest of the Speedhunters audience. Now, it's your chance to prove you have what it takes to join us on our adventures.
How do you get involved? It's simple…
E-mail – This is the most reliable method of contact. If you've been to a cool event and captured some amazing images, be sure to e-mail them to us on iamthespeedhunter@speedhunters.com and tell us a little bit about the event.
Flickr - Join our #IAMTHESPEEDHUNTER Flickr Group and share your favourite photos with us and others.
Instagram – Follow us on Instagram at @TheSpeedhunters and tag your own car culture images with #IAMTHESPEEDHUNTER
Twitter – Follow us on Twitter at @SPEEDHUNTERS and share your tweets with the #IAMTHESPEEDHUNTER hashtag.
Tumblr – Visit our Tumblr page to view the latest #IAMTHESPEEDHUNTER tagged images.
All submitted images must be 1920px by 1280px before they are considered.
Have you submitted already but not yet been featured? Here are some tips to help you…
DO – Tell us your name
DO – Read and understand the brief
DO – Submit only your best work
DO – Take your time shooting and consider each detail
DO – Submit each image no smaller than 1920px wide
DON'T – Put a huge watermark on it. We'll make sure you're credited
DON'T – Send us huge image files that kill our e-mail system
DON'T – Send us scary ZIP or RAR files. We won't open them