As part of our regular programming, to coincide with the new purpose of #IAMTHESPEEDHUNTER, we're going to be highlighting key contributors and giving them the opportunity to talk about and share more of their photographs. This is an important part of #IAMTHESPEEDHUNTER, as it's one thing to create one good photograph, but another to produce a volume of quality work. It takes dedication, practice and the basic yearning to improve every time you pick up a camera. Mathieu was someone we spotted contributing to our Flickr group last year, and he consistently delivered with each submission. I'll let him take over from here… 
- Paddy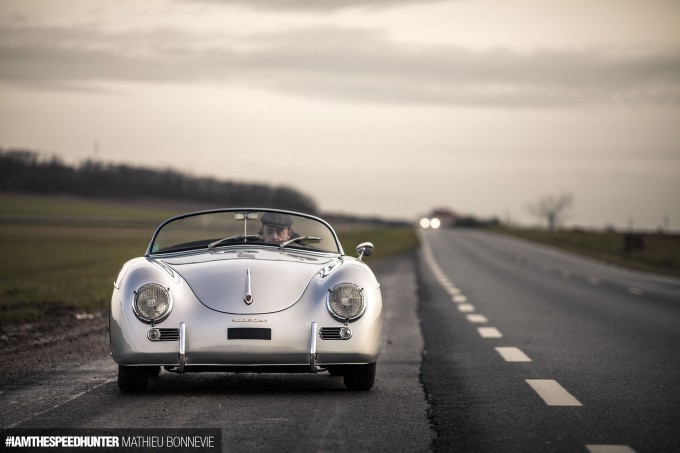 I'm Mathieu Bonnevie, I'm 23 and I live in France. In Reims to be more precise, where champagne is made you know.
Let's start with the most important thing: cars. Because without cars there would be no photography for me. I've been a car enthusiast since I was born. Car genes have been in my family for a long time and they didn't pass me by! My first model car and poster was of a Ferrari F40. I've always been fascinated by that car. Its design is even stronger today and it's by far my all-time favourite car.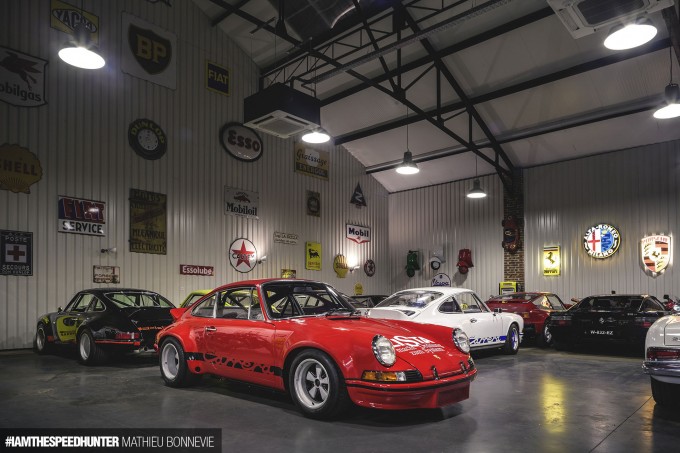 With photography, I've met a lot of people and a lot of cars, but I'm more and more attracted by classic cars generally – and especially Porsche 911s. This photo I took some weeks ago is a fair résumé of the 911s I love. We can't see all of them but behind this 2.8 RSR, there's another 2.8 RSR, a 2.7 RSR, an ST and a 2.4S. I would add a 930 Turbo to my collection though.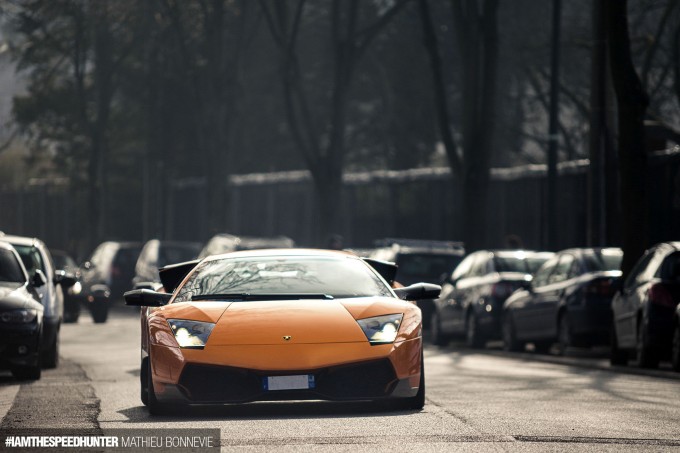 Photography first started with me a few years ago, first with a willingness to share the cars I saw. That was in 2009. Then I started to want to do more than just 'taking photos of the cars I saw'. By exchanging conversations with amateur photographers on the internet and at car events, I learned a lot about settings, framing and about editing with Lightroom and Photoshop. I seriously started photography in 2011. Today it's still not my job, but 2011 is when I started to attend as many car events as I could, to hunt cars in the streets and to get private photoshoots. I went to university to study and have a job that didn't involve cars. But with photography, I think I've found the best way to get close to cars in my spare time.
Establishing a shortlist of my favorite images among my thousands and thousands of photos is always a hard thing, but here are the photos I have to share, because they define my photography and how I see cars.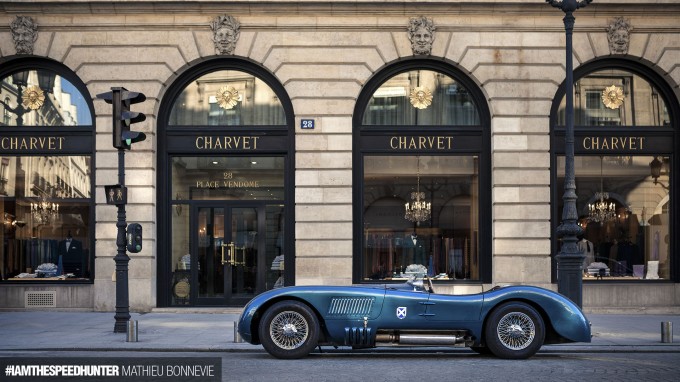 I think this is my favourite photo ever. It's the only one I've printed by the way. This is a replica of a Jaguar Type-C I found in Paris. The photo is very simple but I like it so much because this is how my perfect world would be: beautiful paved streets, empty of people, with classic cars parked here and there.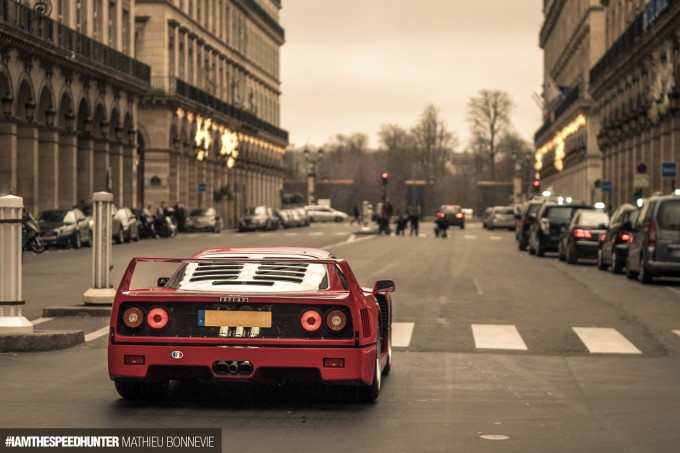 The Ferrari F40, of course. I'm very unlucky with this car – I've only seen a few of them. But every time I see one, I could spend hours watching it. I saw this one in Paris, at a classic car event.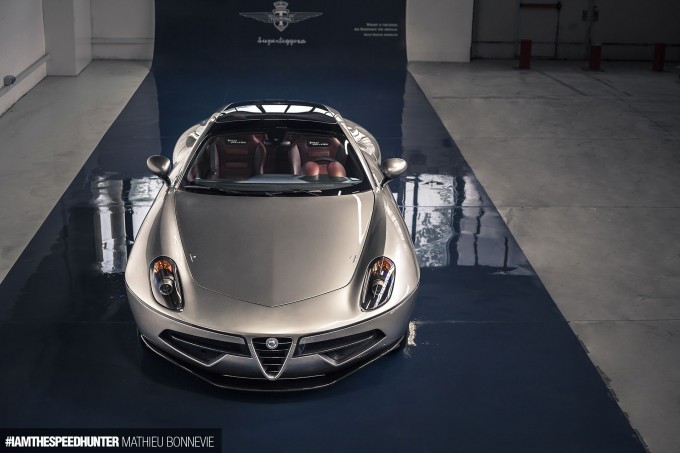 I think this is the most incredible photoshoot I've conducted. I went to Carrozzeria Touring in Italy, where I took photos for the presentation of their second Disco Volante. And I met lots of fantastic people, especially the design team.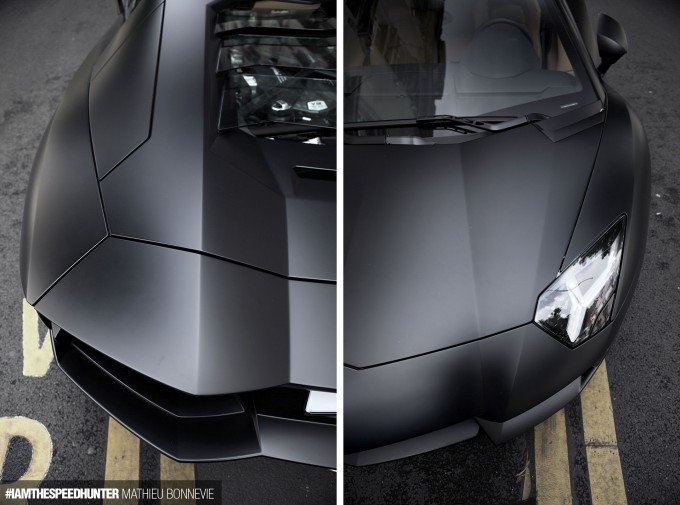 The diptychs! I started to use that kind of angle, framing and collage for a car parked in a street where there were too many people.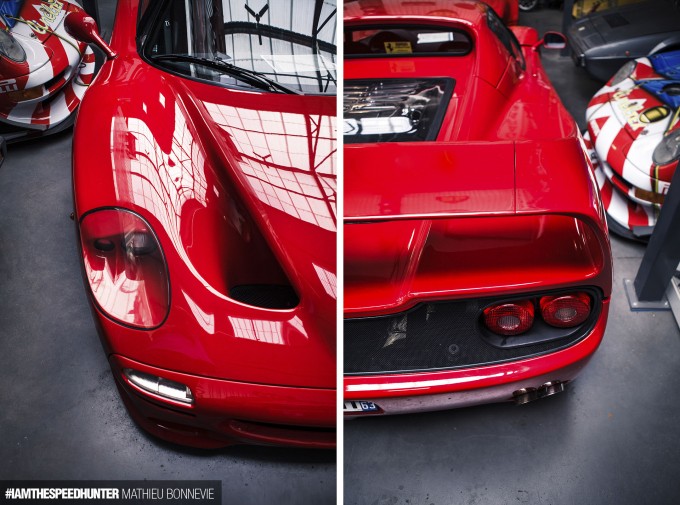 I liked it and repeated it on other cars. They've became a sort of signature and I'm now quite attached to them!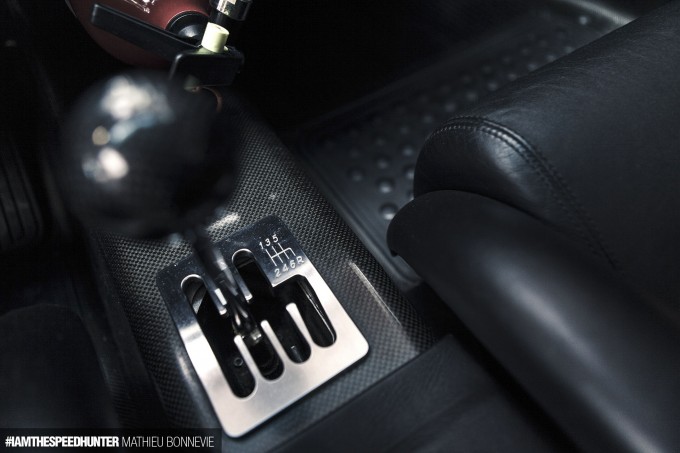 This photo inspired my logo. It was taken in a Ferrari F50. I've always liked old Ferraris' grids and levers. I'm a defender of manual gearboxes and I wanted a reminder of my attachment to classic cars on my logo.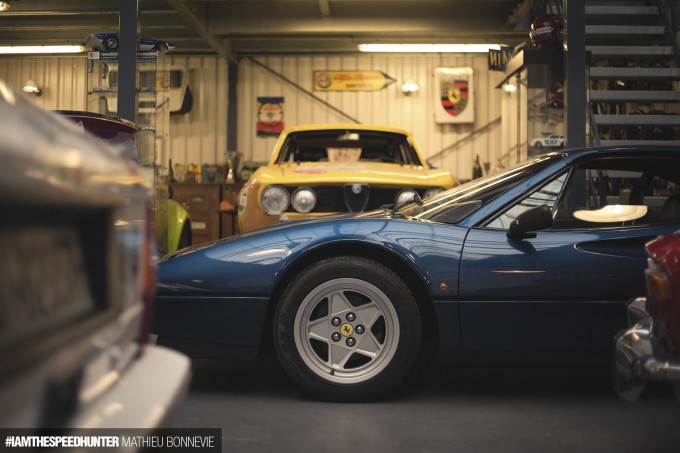 Through car photography, I've met a lot of incredible people: artisans, collectors, mechanics, restorers, etc.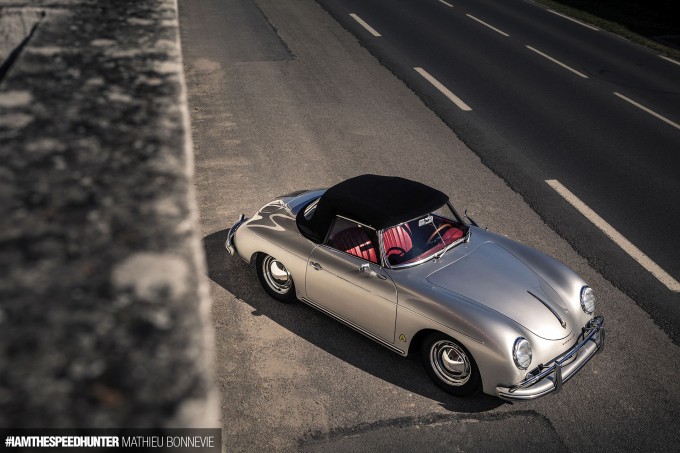 Some of the amazing classic Porsches I've had photoshoots with:  Porsche 356 Speedster, Porsche 993 GT2 Klasen and this Porsche 356 D convertible.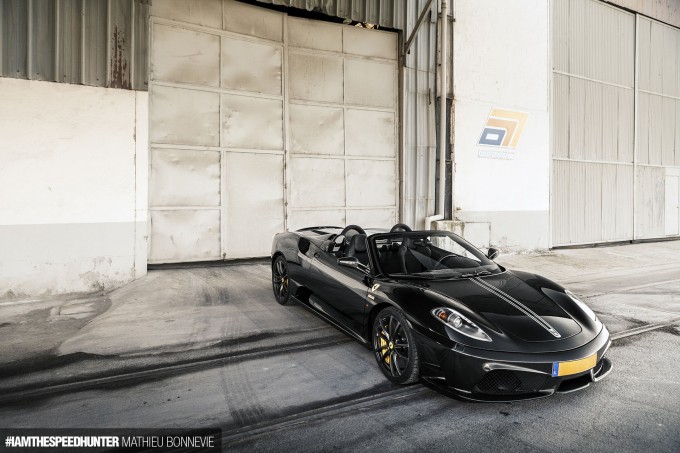 Fortunately, it's not been only Porsches. Two radically different cars I had for photoshoots were the Ferrari 430 Scuderia Spider 16M and Mitsubishi Lancer Evolution IX. They have a common point though: power.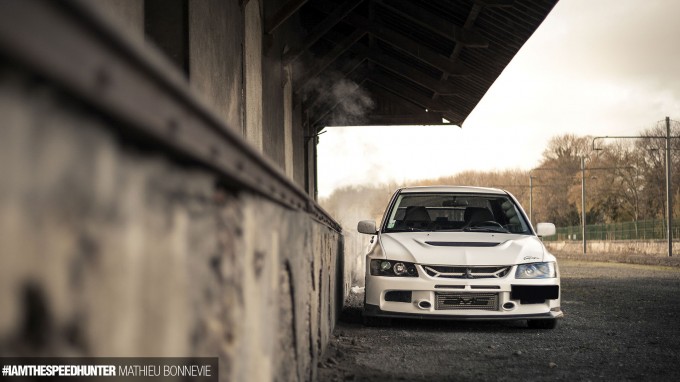 The Evo IX is quite a monster on track… Private photoshoots are always an awesome time: you can go for a ride to seek nice locations for the photos, sometimes you can drive them, and often owners become good friends.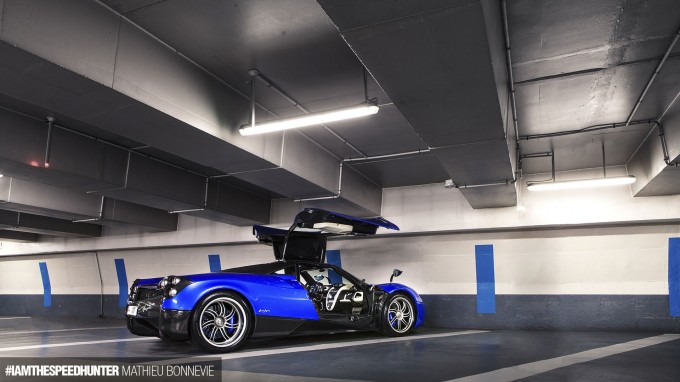 Parisian streets (and parking lots sometimes) have offered me a huge opportunity to meet the rarest cars.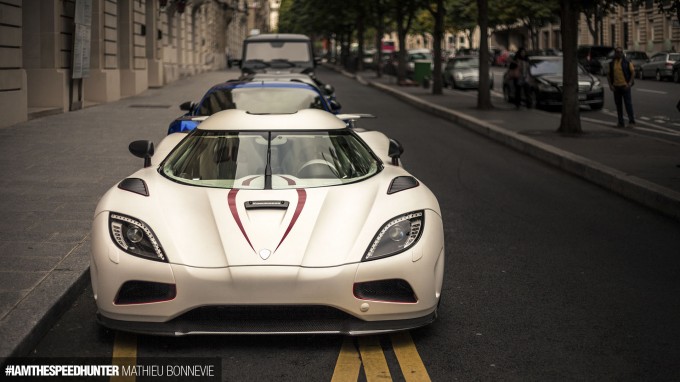 Among them: Pagani Huayra, Koenigsegg Agera R and the timeless Lamborghini Murcielago SV.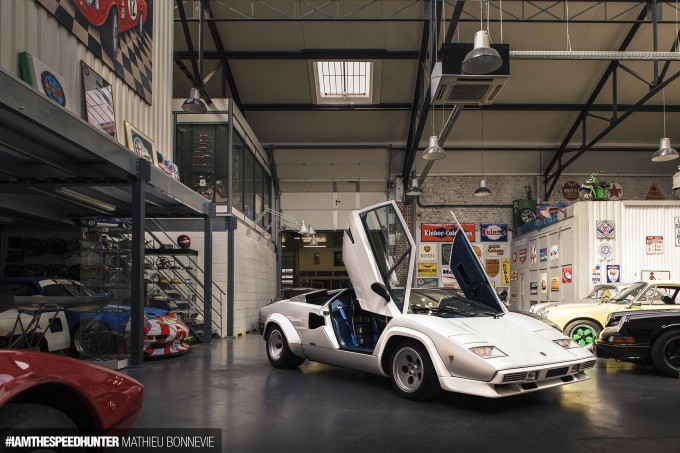 I hope you appreciated my photos guys. I would like to say a big thank you to Paddy, who allowed me to feature on one of my favorite car websites!
À bientôt.
Mathieu Bonnevie
Mathieu Bonnevie Pictures on Facebook
About #IAMTHESPEEDHUNTER
We created #IAMTHESPEEDHUNTER to allow you the opportunity to share your skills and car culture experiences from around the globe with the rest of the Speedhunters audience. Now, it's your chance to prove you have what it takes to join us on our adventures.
How do you get involved? It's simple…
Flickr - Join our #IAMTHESPEEDHUNTER Flickr Group and share your favourite photos with us and others.
Instagram – Follow us on Instagram at @TheSpeedhunters and tag your own car culture images with #IAMTHESPEEDHUNTER
Twitter – Follow us on Twitter at @SPEEDHUNTERS and share your tweets with the #IAMTHESPEEDHUNTER hashtag.
Tumblr – Visit our Tumblr page to view the latest #IAMTHESPEEDHUNTER tagged images.
E-Mail – If you've been to a cool event and captured some amazing images, be sure to e-mail them to us on iamthespeedhunter@speedhunters.com and tell us a little bit about the event. The images need to be a minimum of 1920×1280 pixels.
Have you submitted already but not yet been featured? Here are some tips to help you…
DO – Tell us your name!
DO – Submit your best work, regardless of when it was taken
DO – Take your time shooting and consider each detail
DO – Try to submit each image no smaller than 1920PX wide
DON'T – Put a huge watermark on it. We'll make sure you're credited
DON'T – Send us huge image files that kill our e-mail system
DON'T – Send us scary ZIP or RAR files. We won't open them