No spectator access
We've all had to deal with less than ideal situations whilst taking photographs. It almost seems that every time we go out to shoot, some all-powerful being comes up with new ways to make our lives that little bit more difficult. Previously we've been dealing with the technical side of photography but for this post, we're going to deal with the, um, reality of what happens out in the field…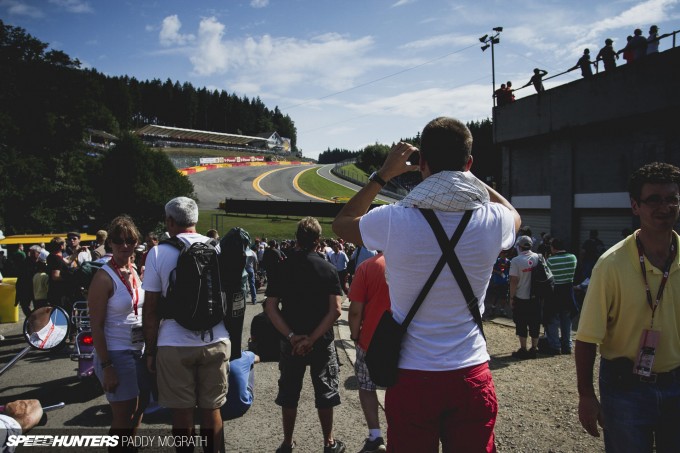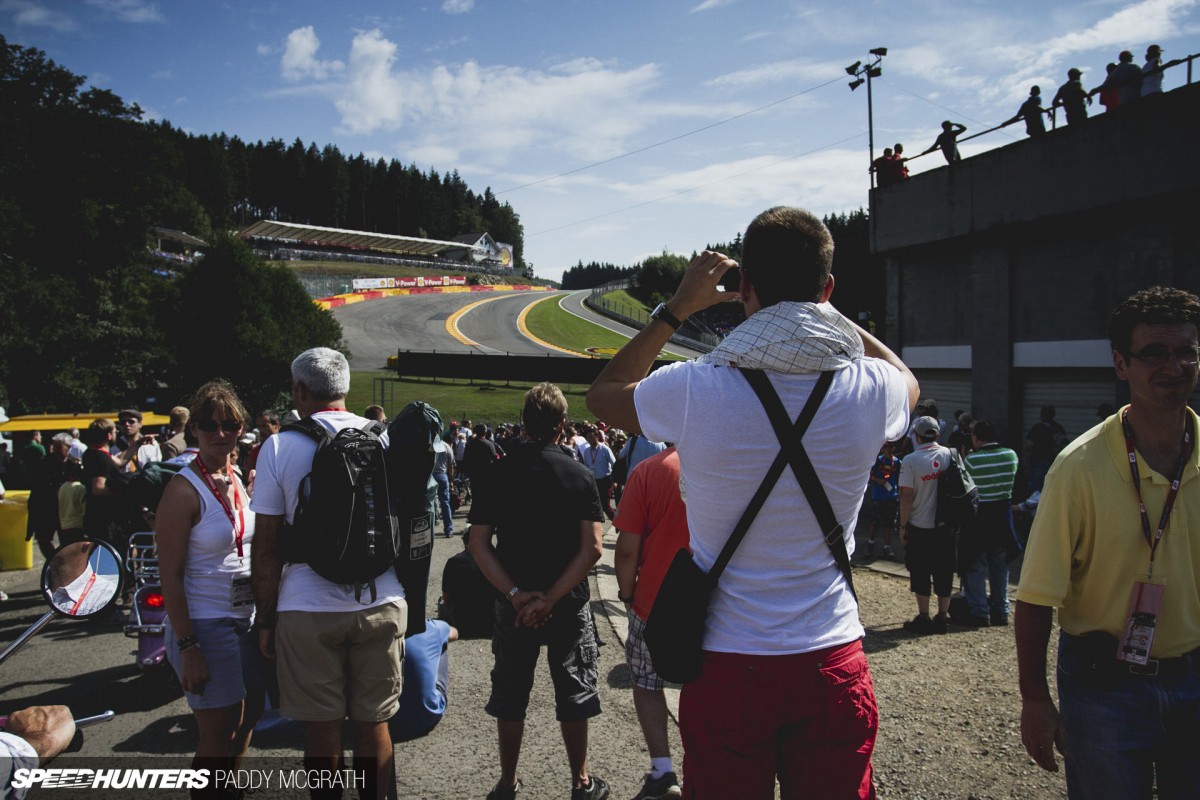 I'm sure if you're new to the game (we all were at one point, remember that) you'll often find yourself with limited access at most motorsport events. Believe it or not, even as accredited press, this happens more often than you would think. You can't stand there. This area is off limits. This gate is locked. You can only access here between sessions. Eau Rouge is probably one of the most iconic corners in the world. As such, everyone wants to shoot there.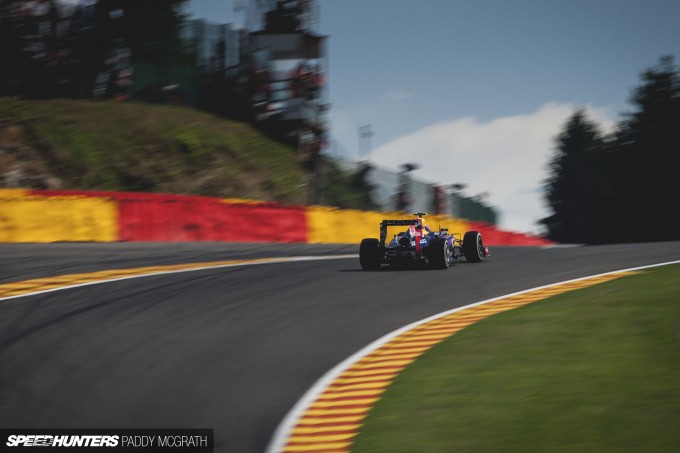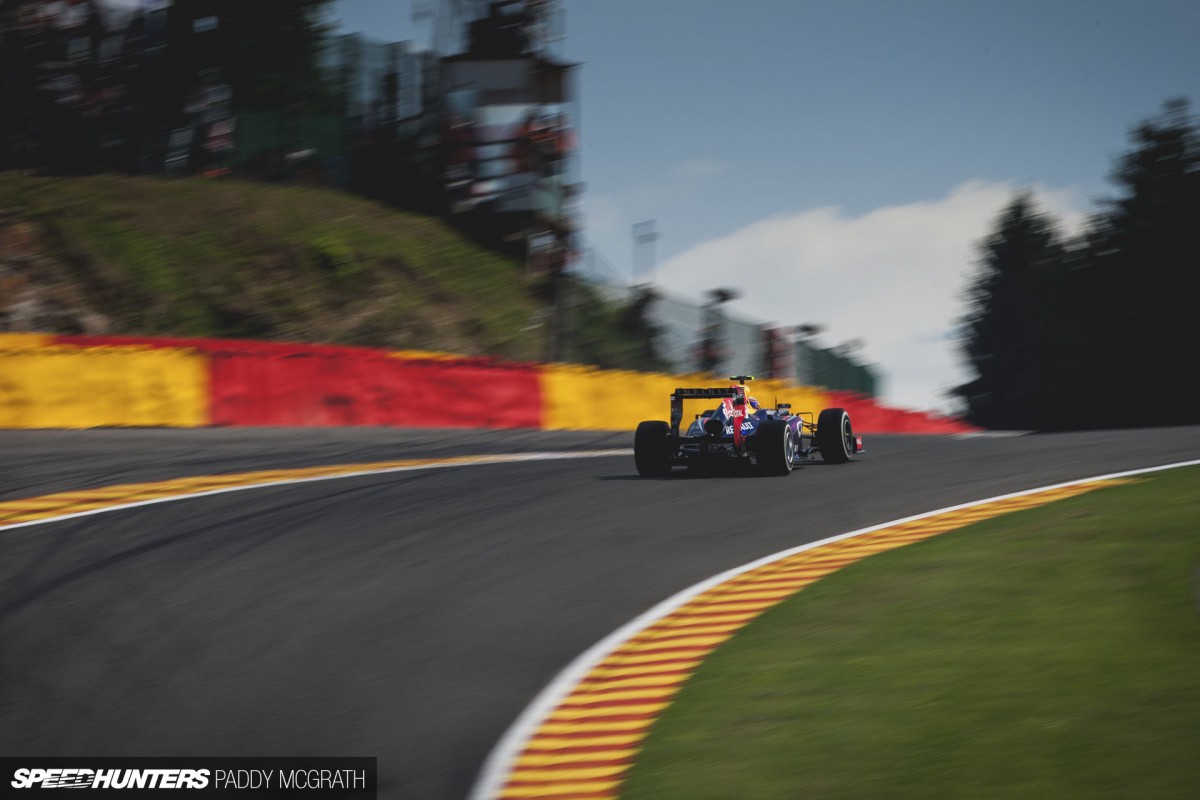 With a long enough lens, shooting from the public areas is actually pretty straightforward. But what if you want to get a little bit closer to the action?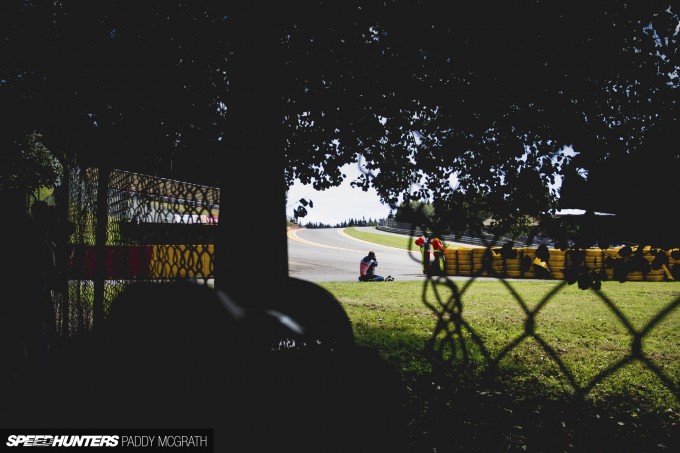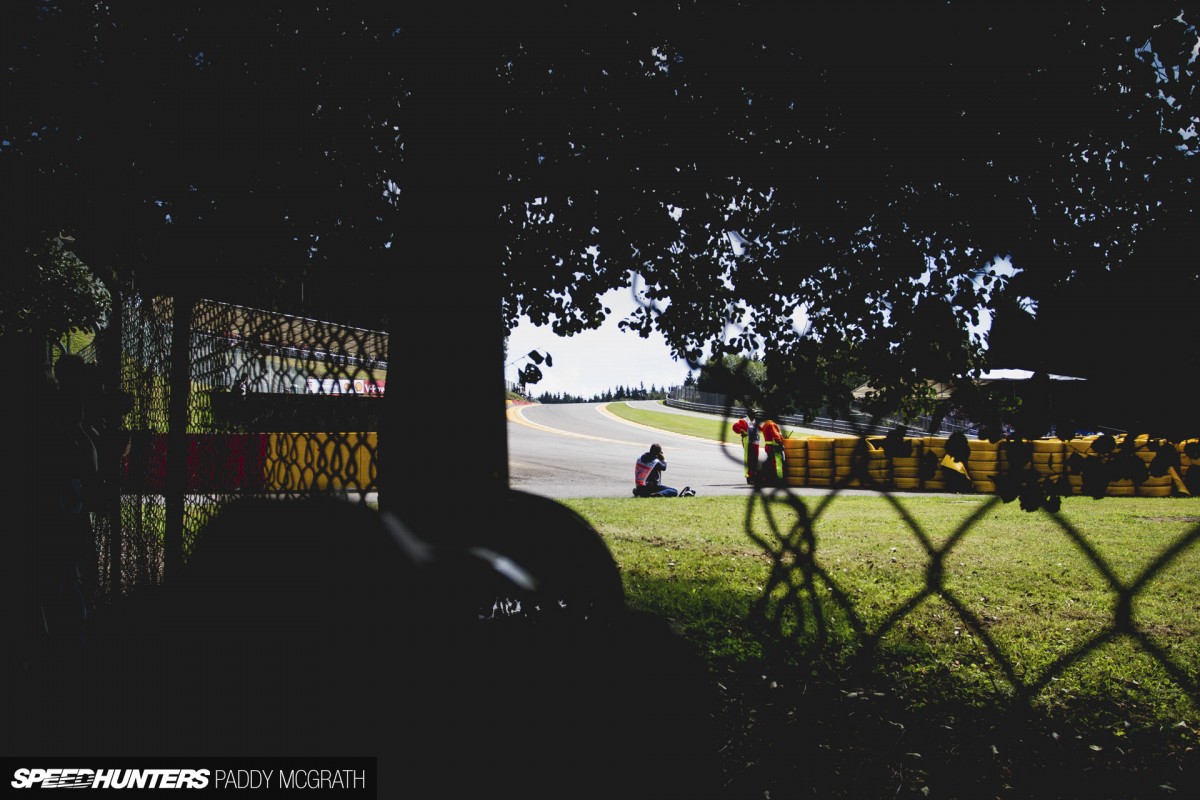 My advice is to always scout the area thoroughly beforehand. Try and seek out every little nook and cranny to see where you can gain an advantage. During the weekend of the Belgian Grand Prix, the gate which photographers would usually use to access the bottom of the red river was locked. The same gate also stands at around ten feet high. Whilst certain agency photographers were willing to risk someone else's camera gear and climb over, I most certainly wasn't. Rather fortunately, I found a break in the fence nearby where I could poke a lens through.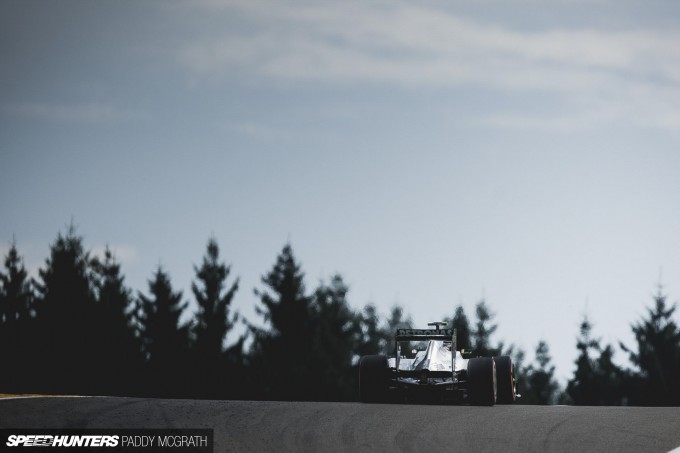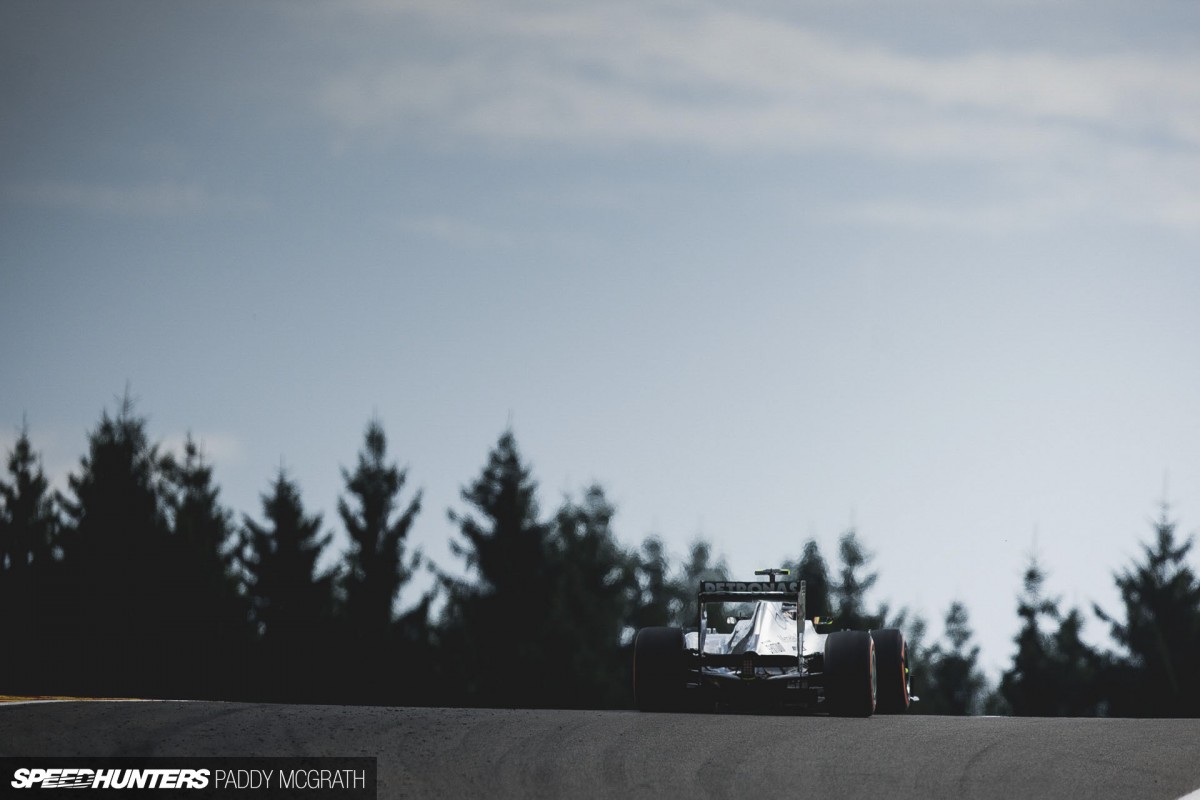 The result was more than satisfactory. Especially considering that the alternative was to get nothing at all.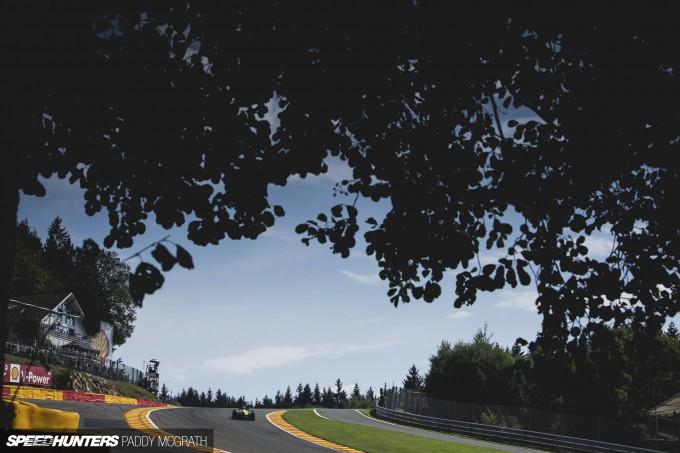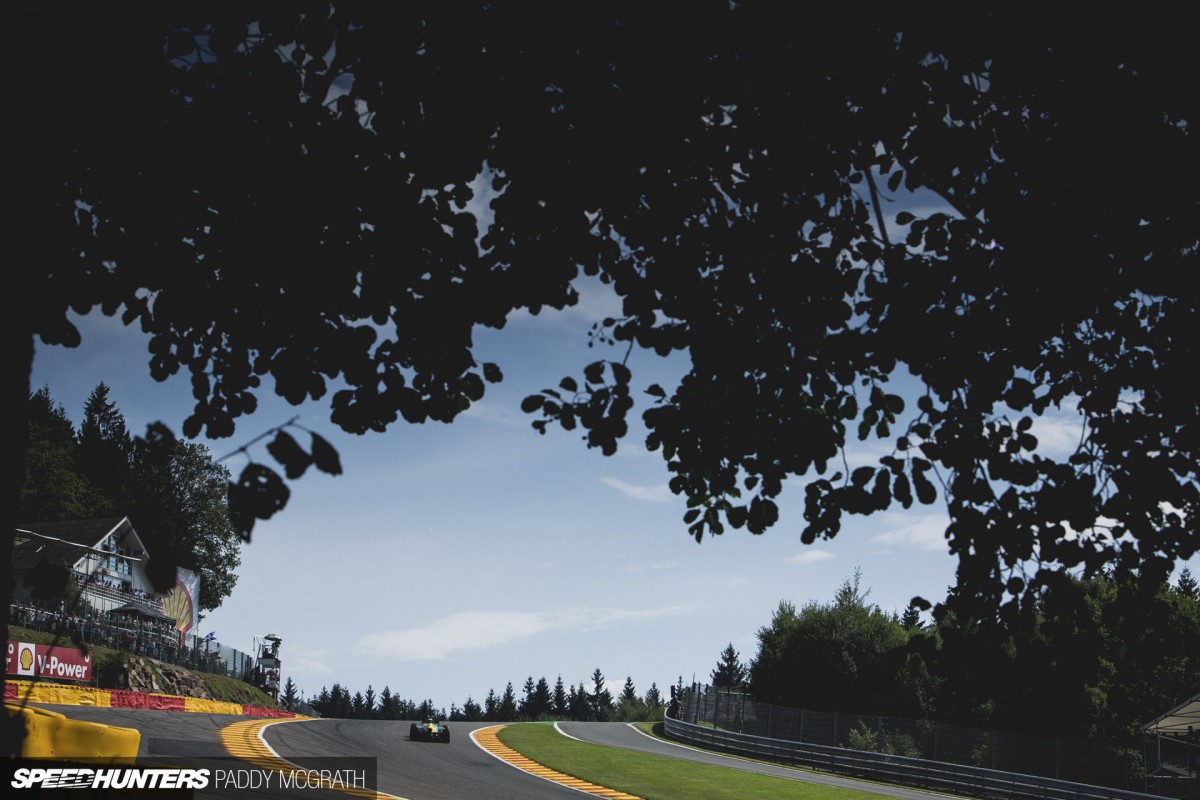 As always, I made sure to get wide and tight shots from the same position, just to ensure variety and to know that I had exhausted the location before moving on.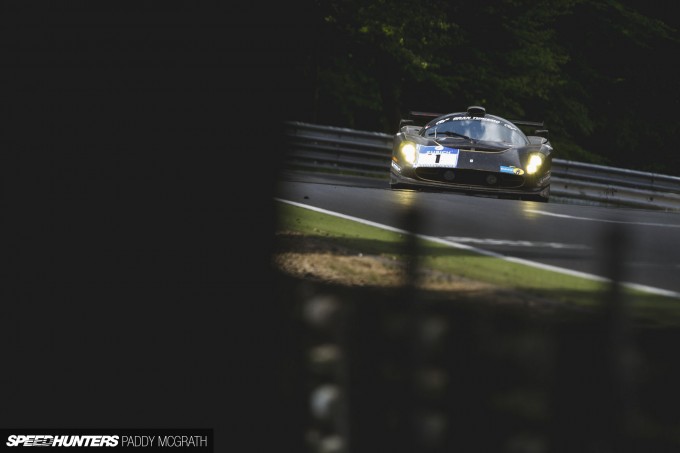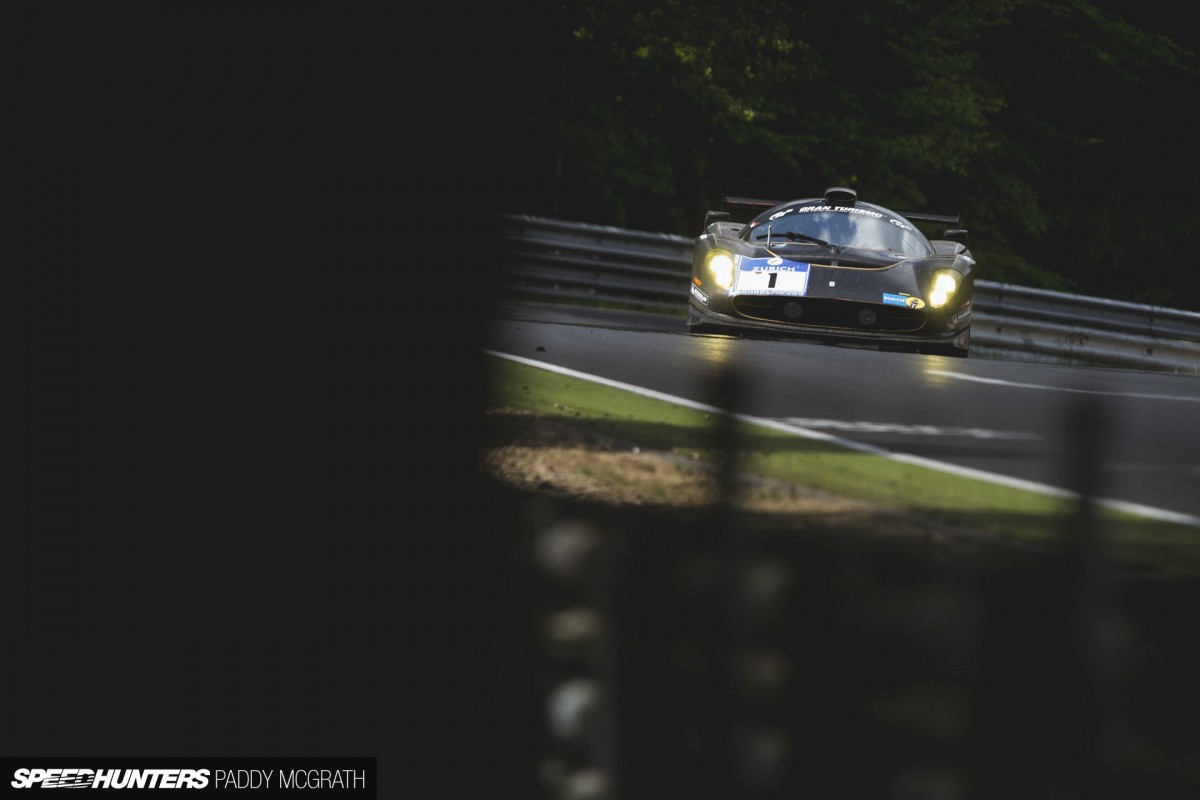 This isn't something unique to Spa. It's the same at every race track the world over. There are always great vantage points to be found. However, you might not realise how good a spot is with your eye alone, so it's worth waiting for a car to pass through and fire off a couple of snaps.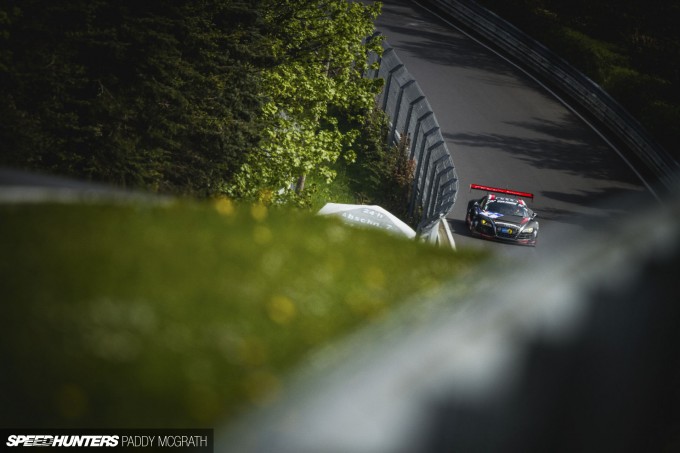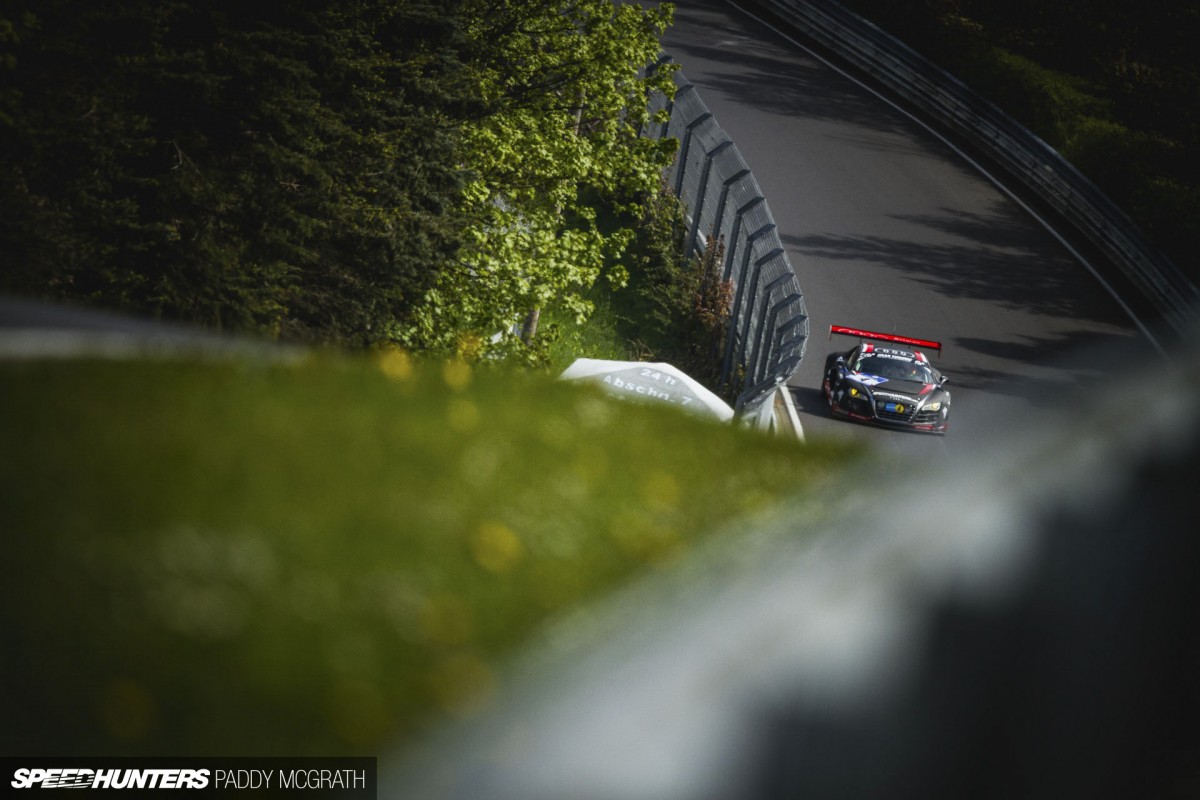 I use this shot a lot when talking about 'limited access' . It's for good reason though as it's still one of my favourite photographs. Taken from the public area at the top of Flugplatz, I shot over the top of the catch fence with people casually walking around and past me. I never would have seen it only I tried looking through the lens whilst taking a breather walking back to the road. Always be on the lookout.
If you don't have it, MacGyver it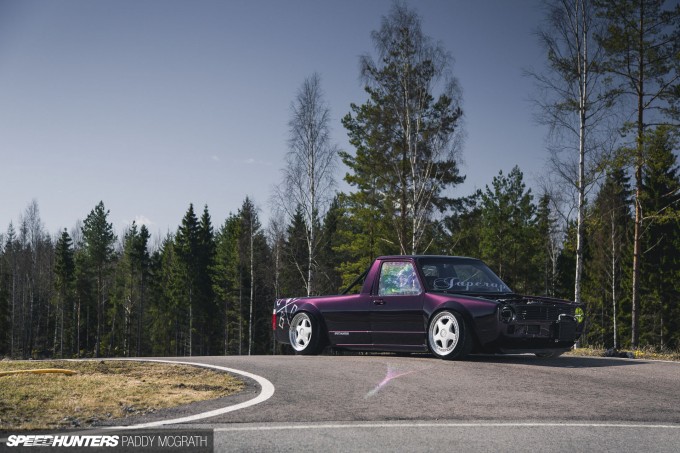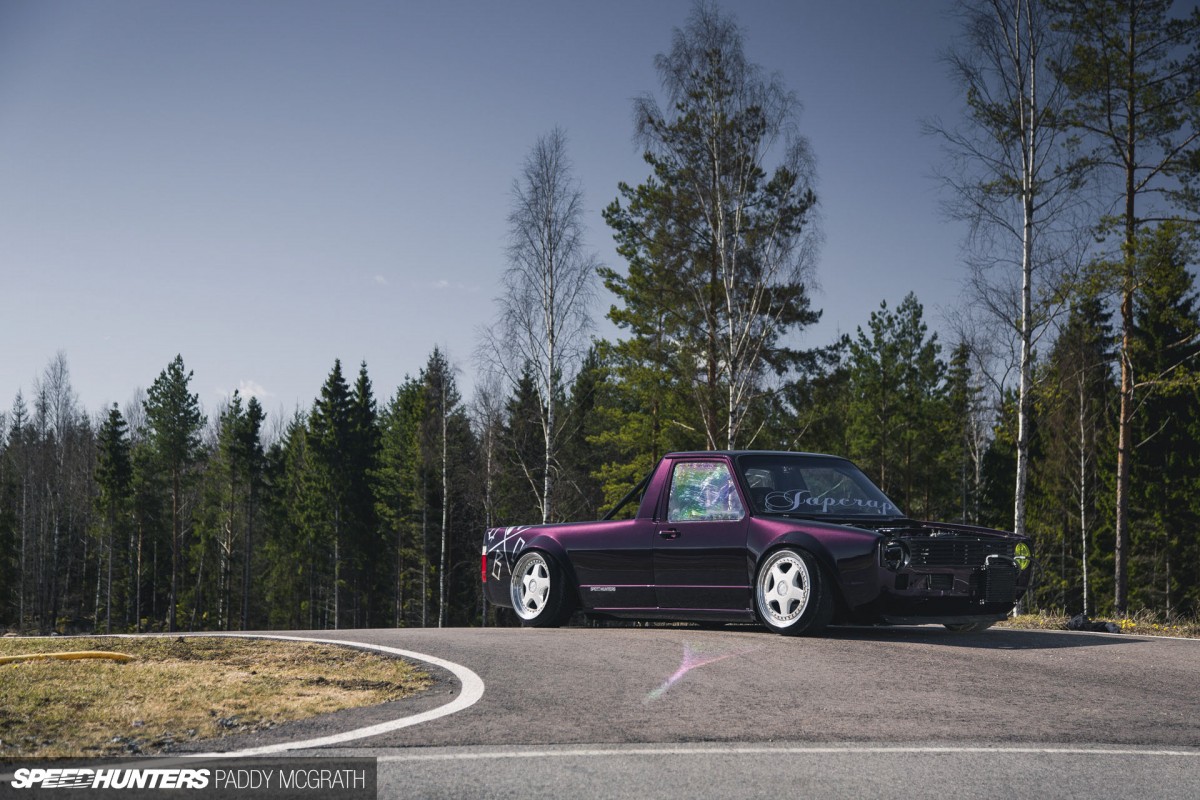 If you're fortunate enough to travel to take photographs, you will know that it's not always possible to bring everything with you. Worse are the times when you forget that something all-important. When situations like this arise, improvise. Shooting the JapCrap Caddy beneath the constant high Scandinavian sun was a challenge. With the sun being high and harsh, the light was particularly difficult to control. When I first set this shot up, the side of the car was fine but the front was plunged into darkness. With no remote flashes or collapsible reflectors with me, we set about searching the area for something suitable.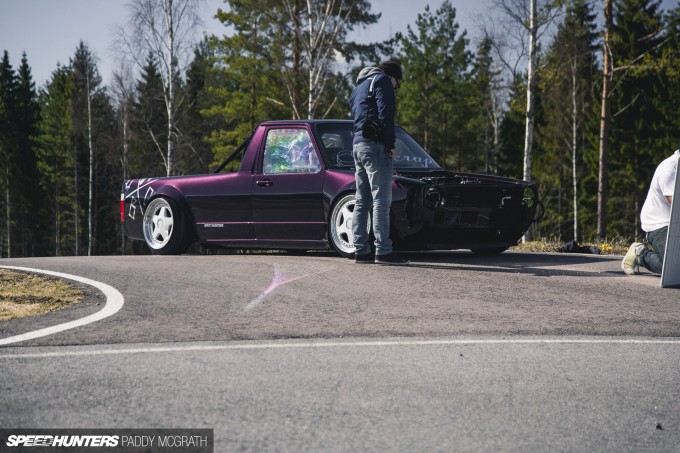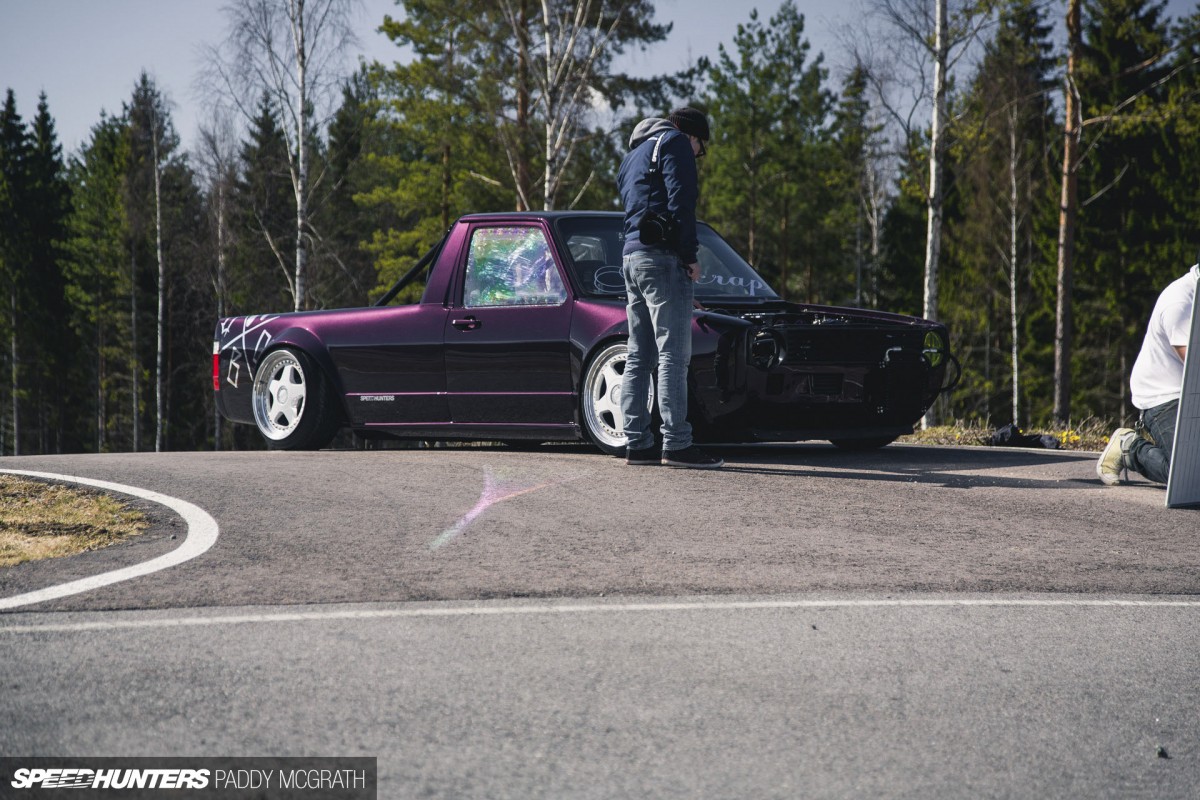 You can just about make it out on the right of this image, but inside one of the cabins at the karting track was a large white board, usually used for drawing or writing instructions on. With it cleaned down, we managed to use it as a perfect reflector to get some light on the front of the car. Problem? What problem? Use friends as mobile light stands, use tree stumps as tripods. Do whatever it takes.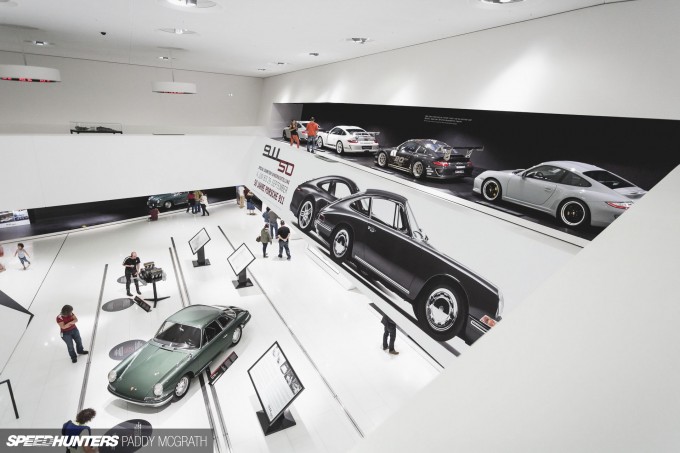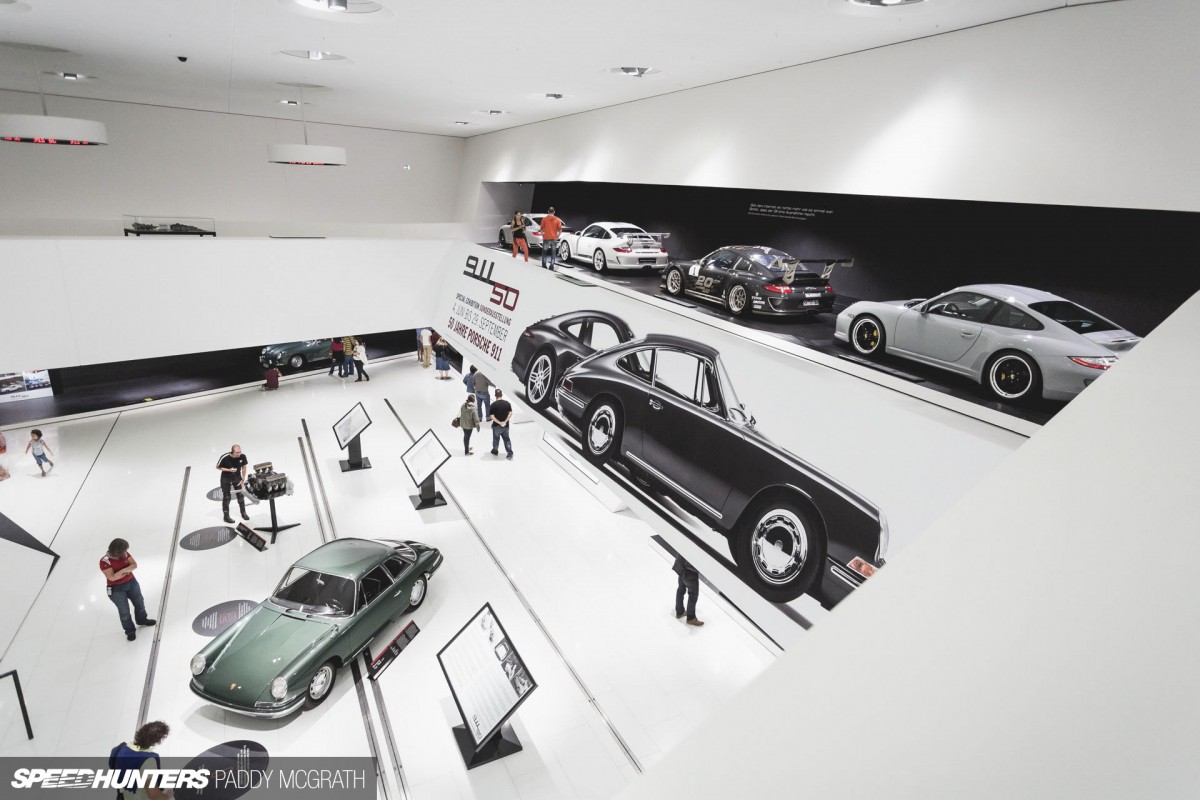 I think this is a situation that a lot of you can relate to. Either at a museum or car show and you want to get that one picture, but people are constantly in your way.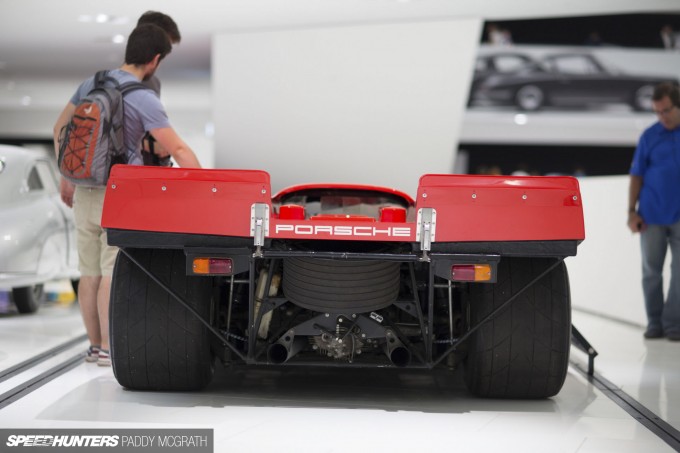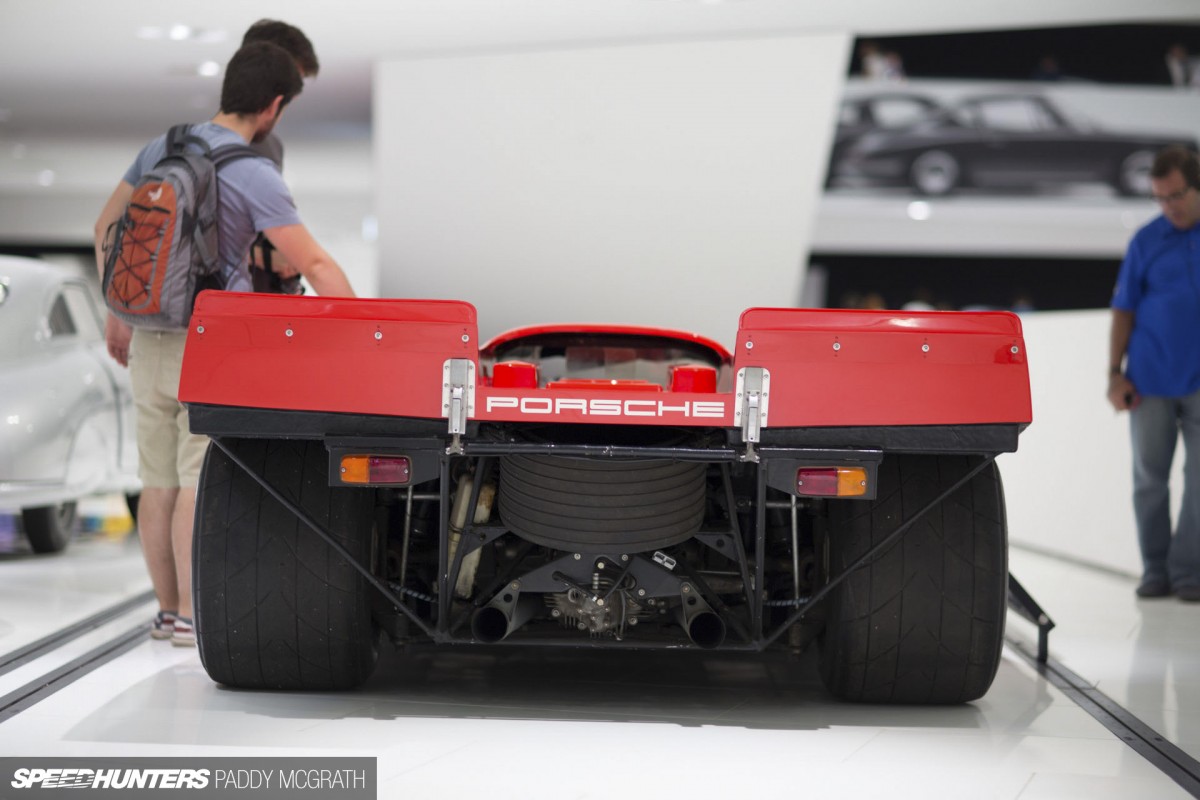 I wanted a clean shot of the rear of this 917, but the two guys on the left were absolutely drooling all over it. They were crawling over every inch of it in detail, but from my perspective, they were simply in the way. Now, if I was on a commission to shoot this for Porsche, I 'd have little problem telling them to jog on, but as I too was only a paying visitor, I had to try a different plan. The plan is 100% effective and guarantees you the shot you want.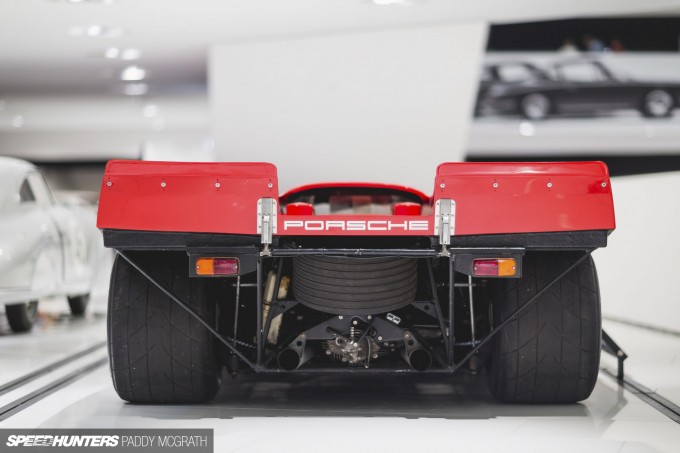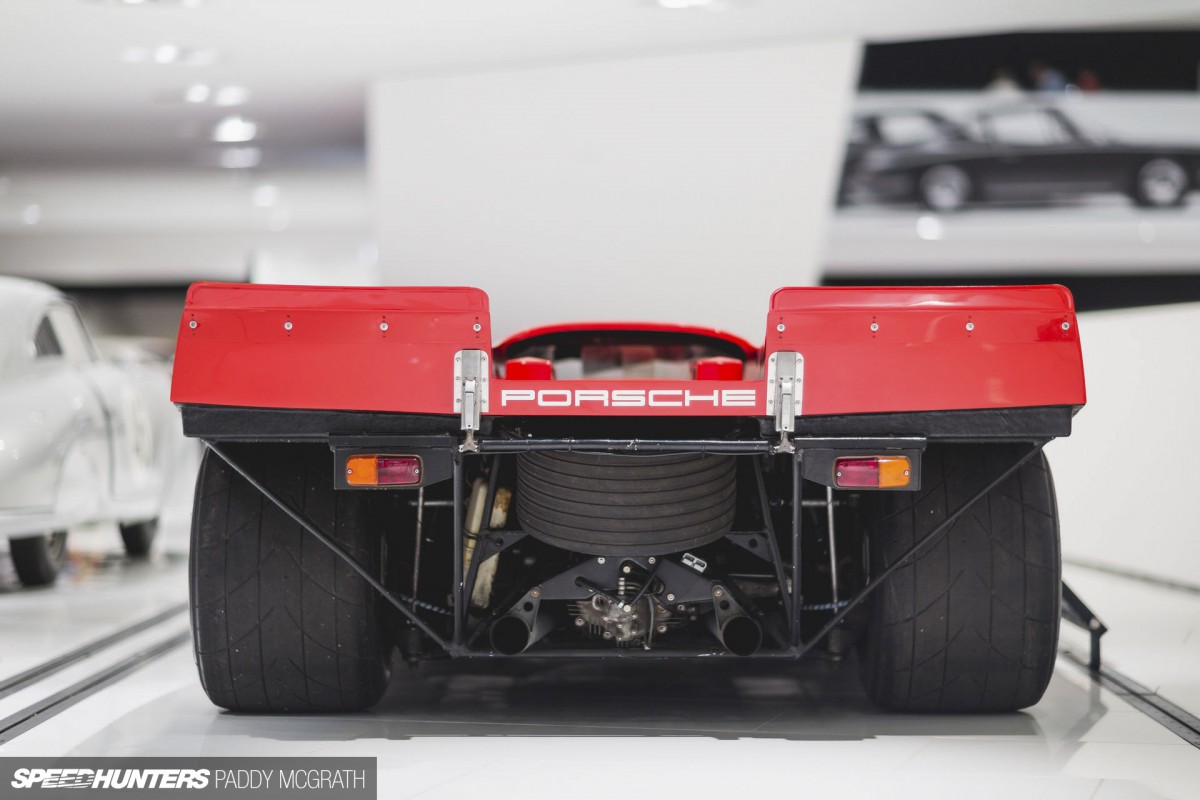 I call this plan, patience. I simply sat with my legs crossed in the middle of the museum floor. It was probably only around twenty minutes, but it felt like years. I could have gone away and came back, but I was determined. I'm far from a tolerant or patient person but in this instance, I had no other option.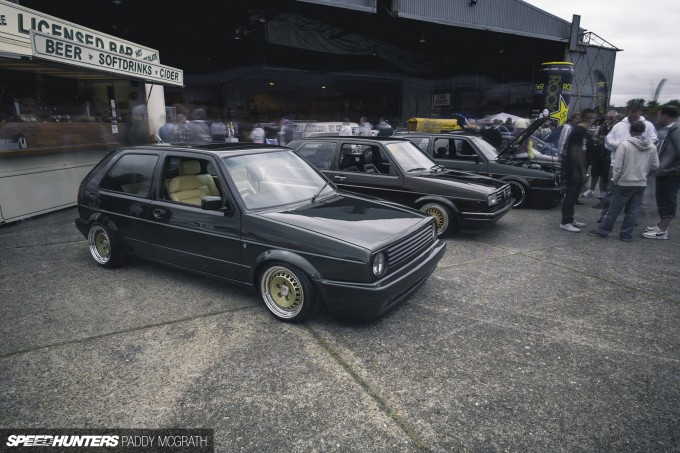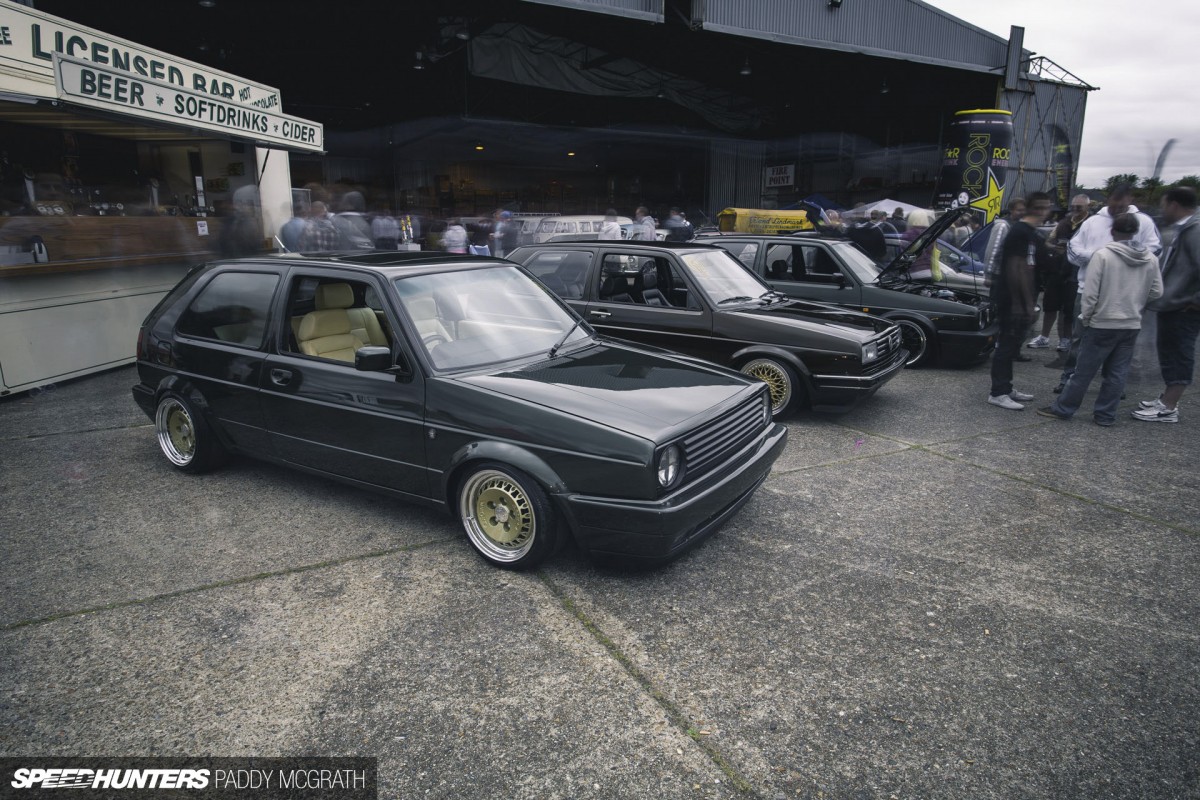 Another option, and a particular favourite of mine, is the combination of a neutral density filter and a long exposure. It's more time-consuming but does have its benefits. Funnily, most people will avoid walking in front of the car once they see the camera and tripod. The same people would happily stand in front of you if you were shooting freehanded. Go figure.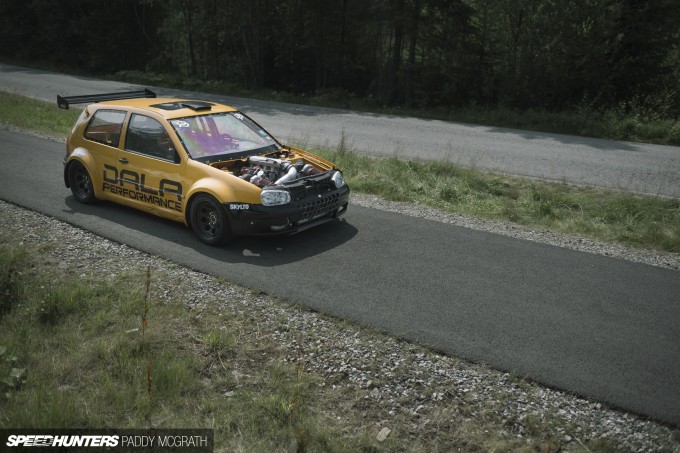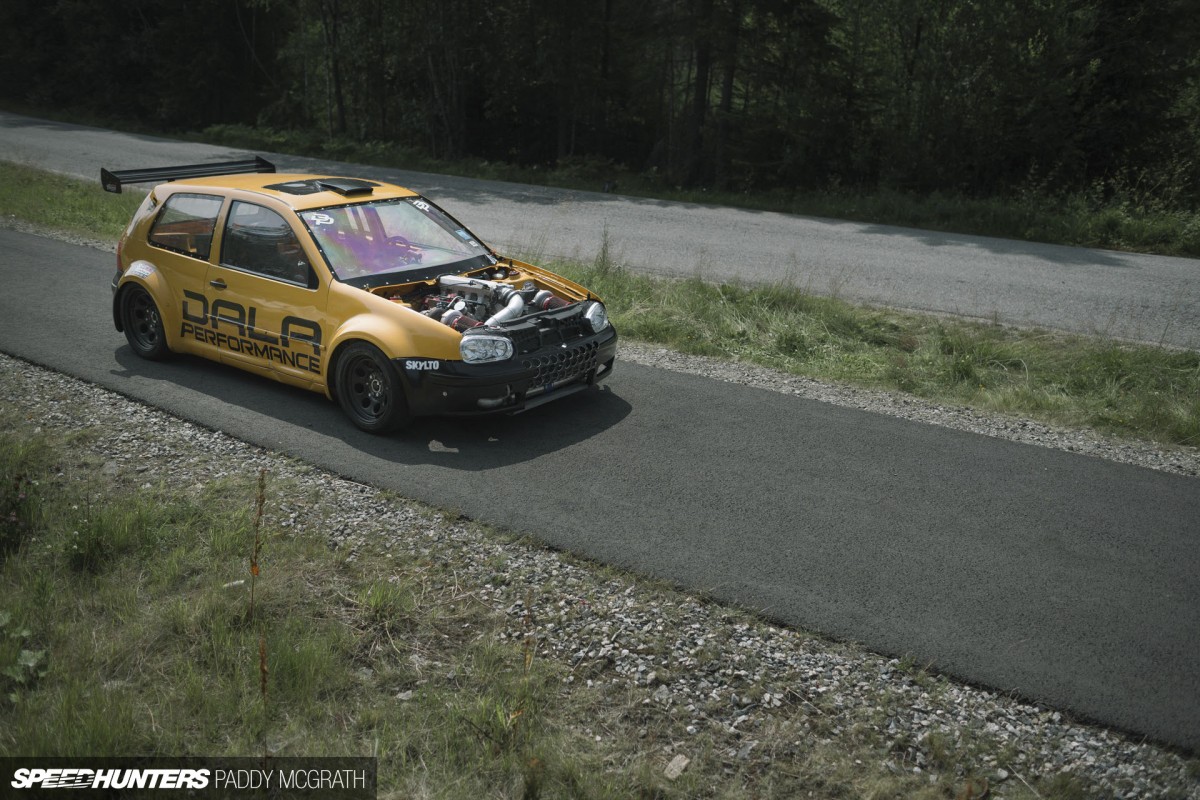 When shooting at Gatebil this year, we had to utilise every inch of space to find a suitable backdrop for each feature car. Often this would mean that we could use a location but would have to frame it tightly to avoid any unnecessary clutter in the background. This particular shoot wasn't a whole heap of fun, for one main reason.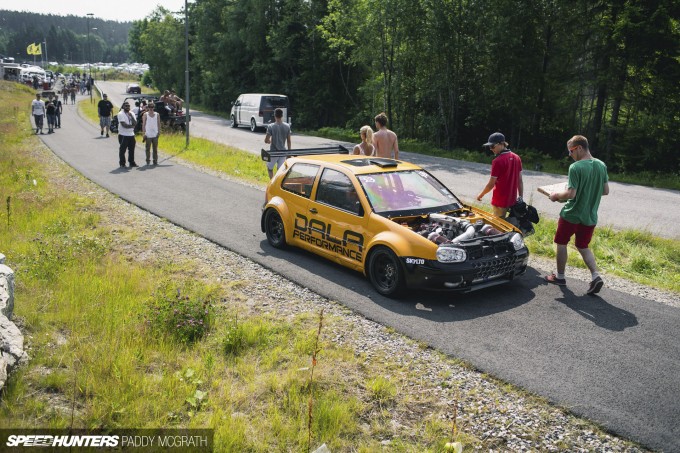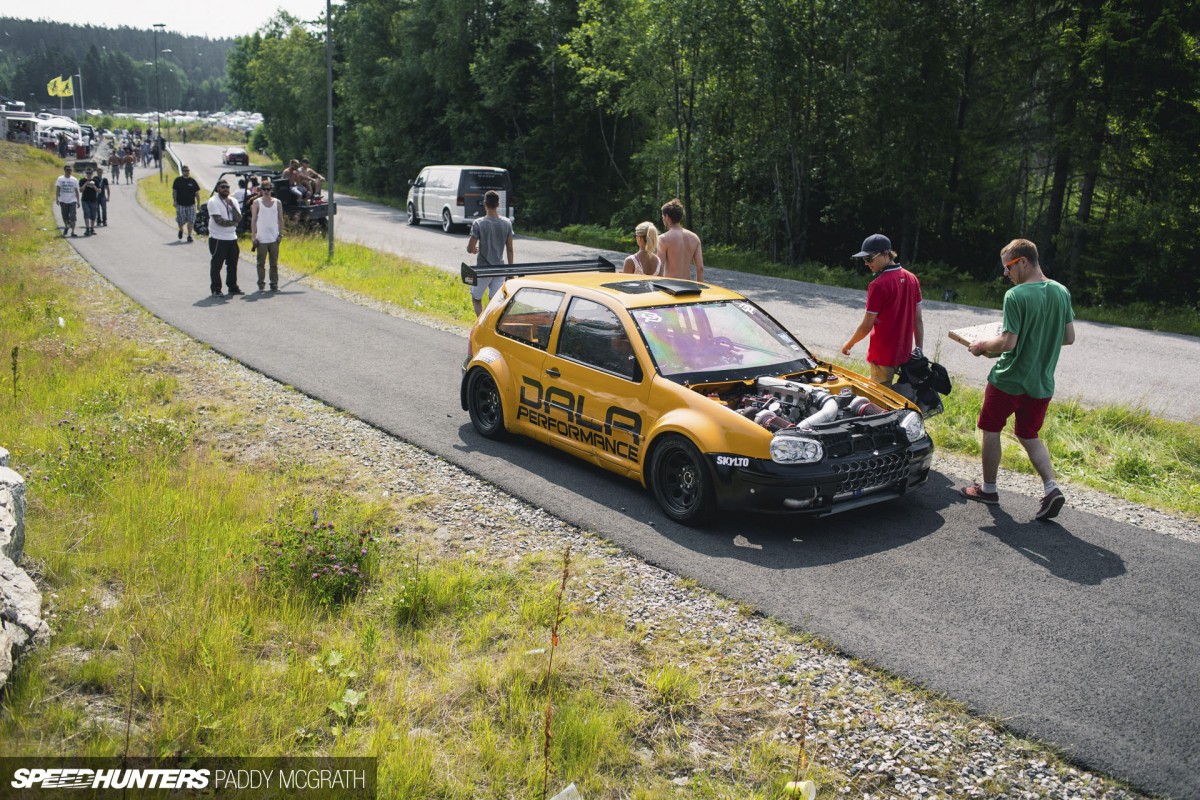 This was the main entrance for cars and spectators. There were literally hundreds of people passing in a constant stream, most of which stopped for a quick look at the car. Again, patience played a key part during this exercise. The shot previous literally has people on the extreme edges of the frame but you would think it was the quietest road in all of Norway.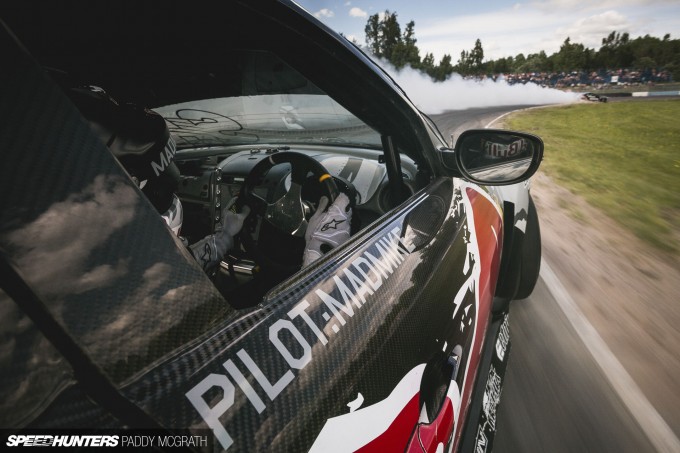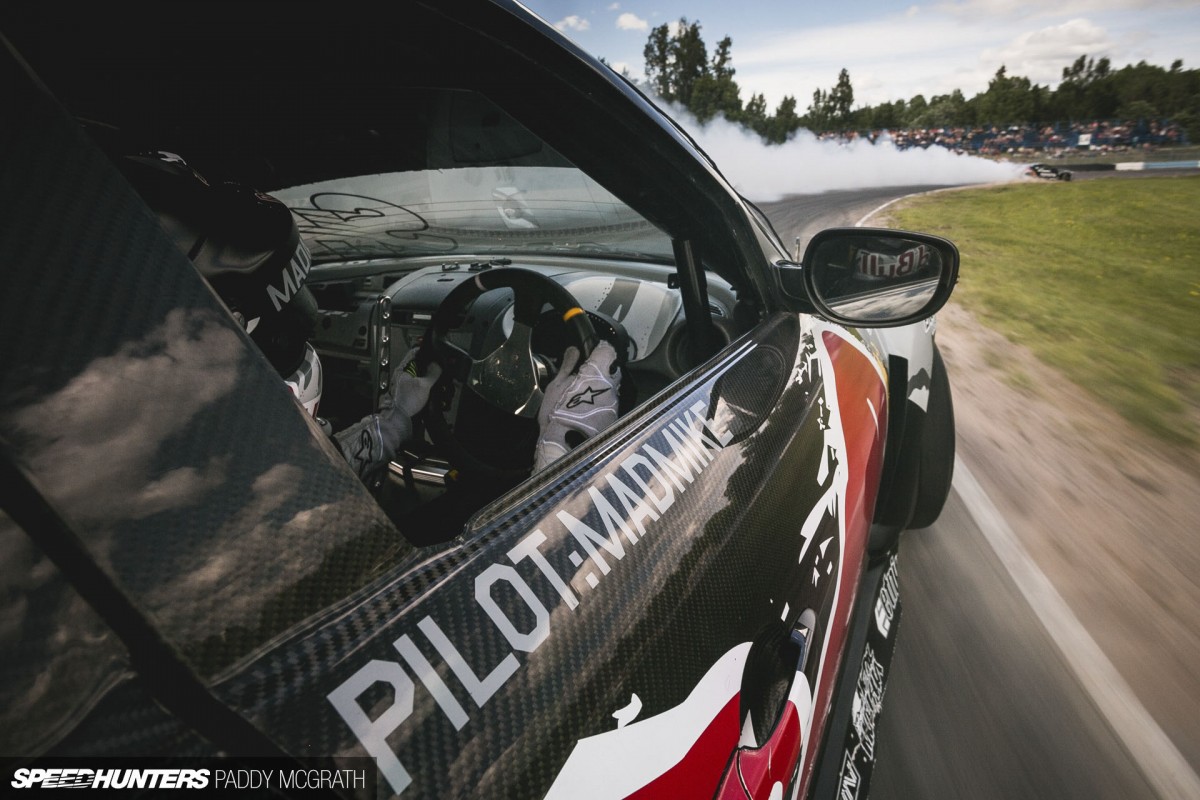 Getting a driver's eye view is always a challenge. In my opinion, there's no one in the world who can touch our very own Larry Chen for remote camera shenanigans. If you've actually tried your hand at this, I'm sure you'll join me in agreement regarding how difficult even the simplest of shots can be. If you haven't tried it, you'll have an all-new appreciation for just how good Mr. Chen is.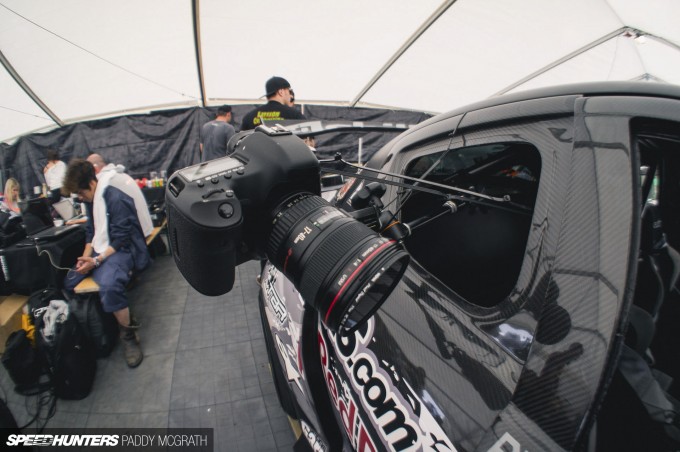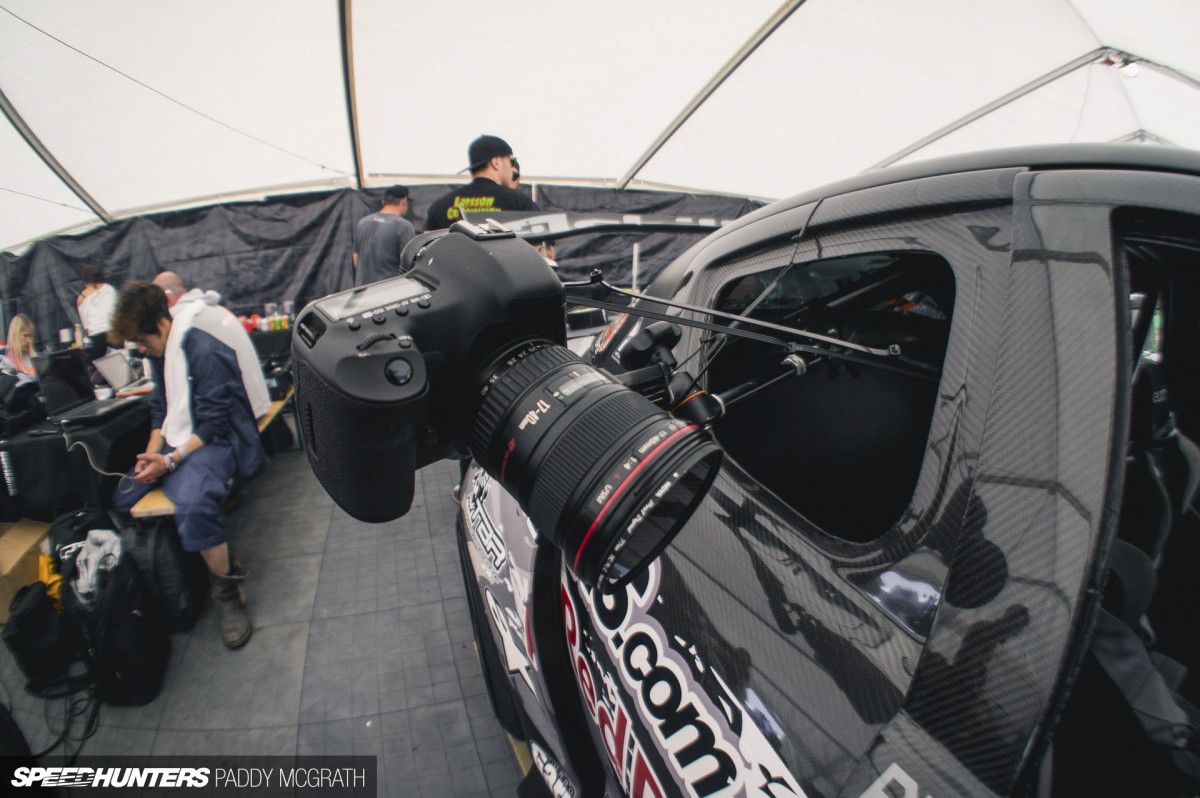 Mad Mike's RX8 was the perfect test vehicle for my first attempt. With no side windows, I was able to mount the camera directly to the roll cage and have the camera outside the car. This gave me a solid attachment point. With help from Kei Miura, who triangulated the camera with cable ties, the set-up was remarkably sturdy. The camera was triggered by a timed remote, set to take a photograph every x amount of seconds.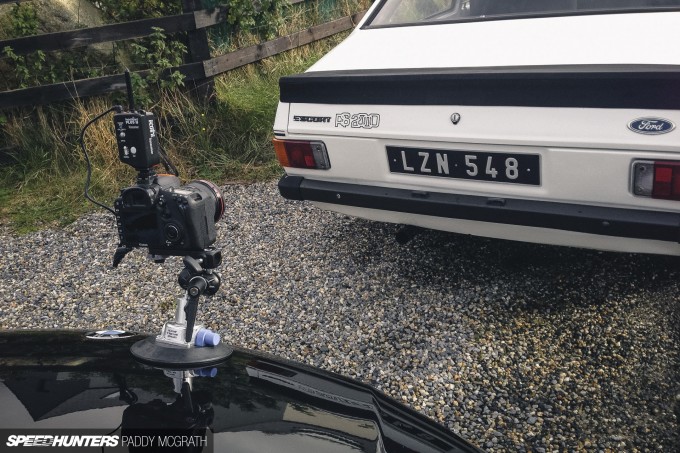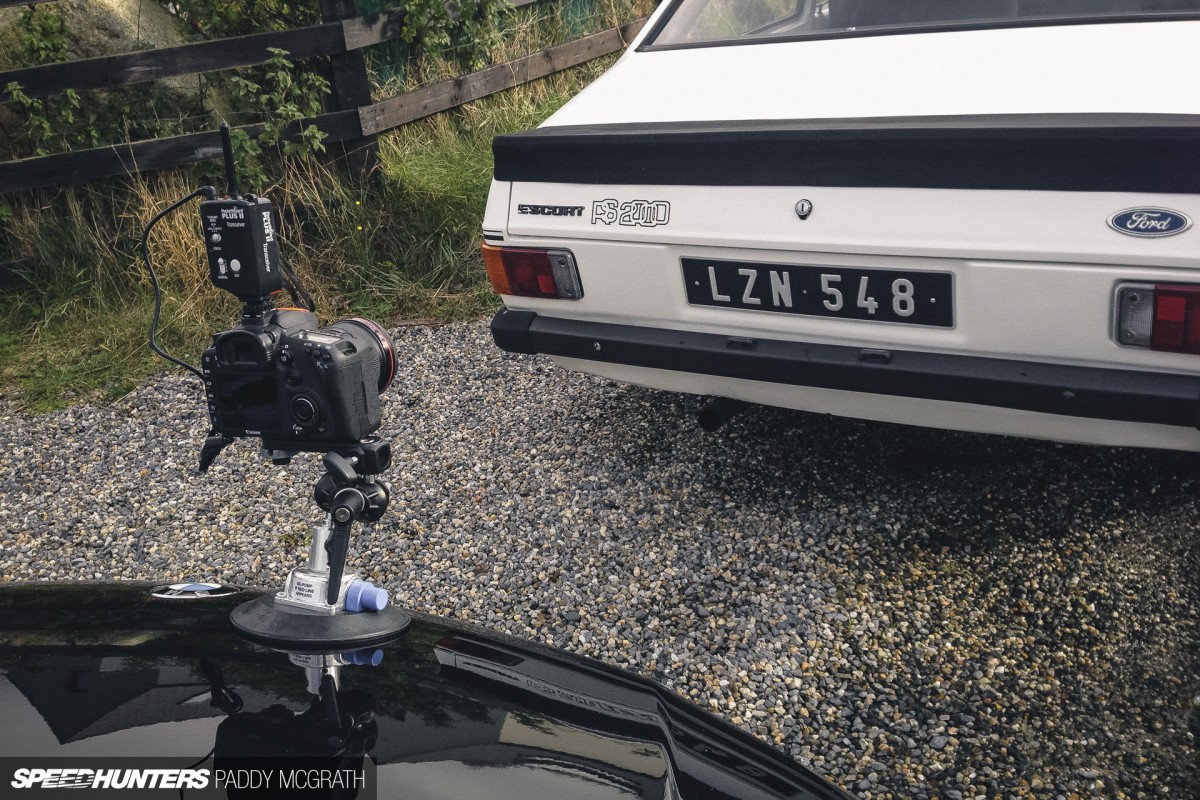 The other option is a suction mount. When shooting solo, I often use this set-up on the front and rear of my own car for tracking shots. However, instead of a timed remote, I'll use a PocketWizard to remotely trigger the camera whilst driving. It's all about experimenting but you need to be willing to accept the chance that if a camera comes loose, it can get very expensive, very quickly.
It's not the size of the dog in the fight…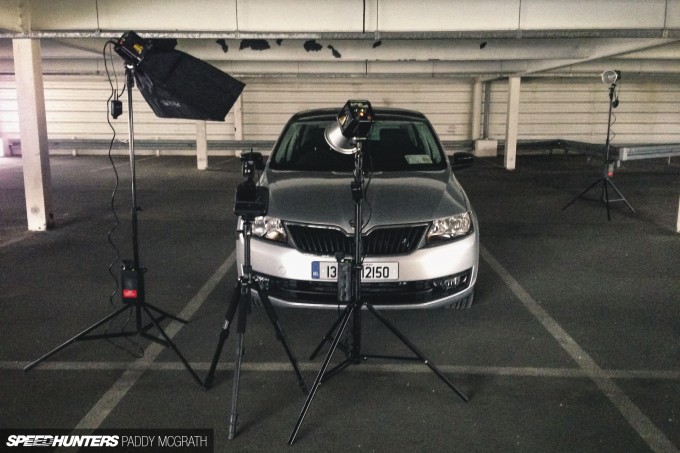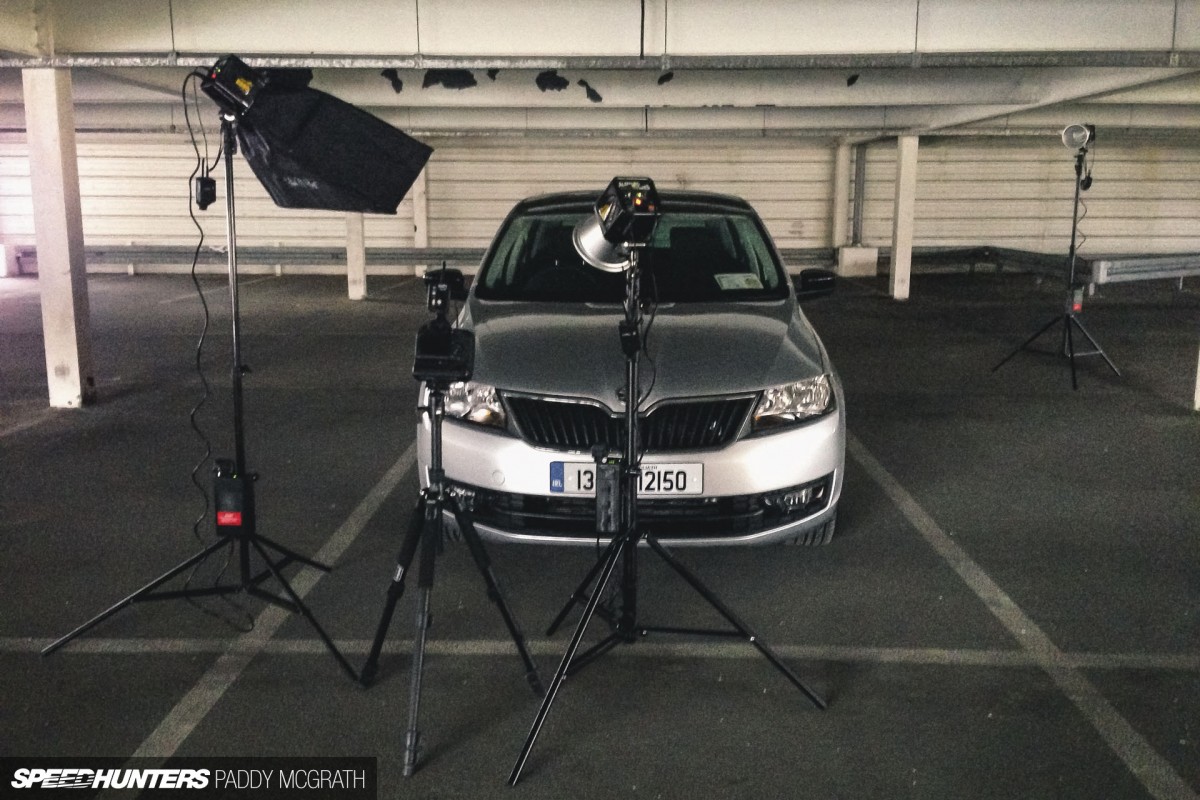 To echo a previous statement, we all start somewhere. None of us are born with everything we need and we need to get creative to find workarounds. For instance, I don't have or have access to, a studio large enough to hold a car. Instead, there's a particular multi-storey car park near where I live which is almost always abandoned during weekdays. It's not light tight but it's the best I can manage.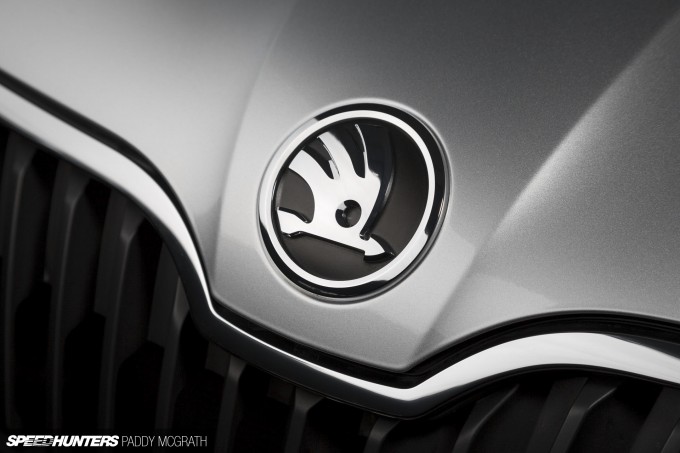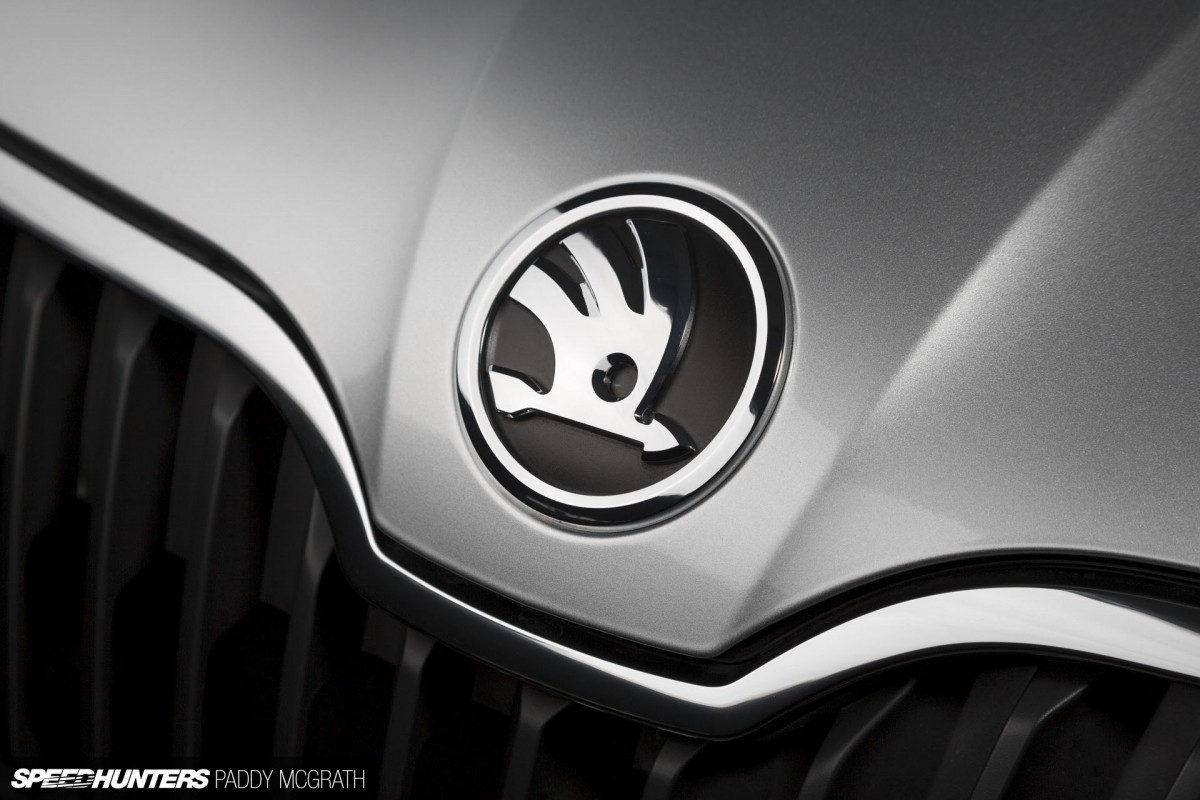 Is it perfect? No. Absolutely not. But from this damn cold and dingy car park, I'm learning new things every time I go there. That's the important thing.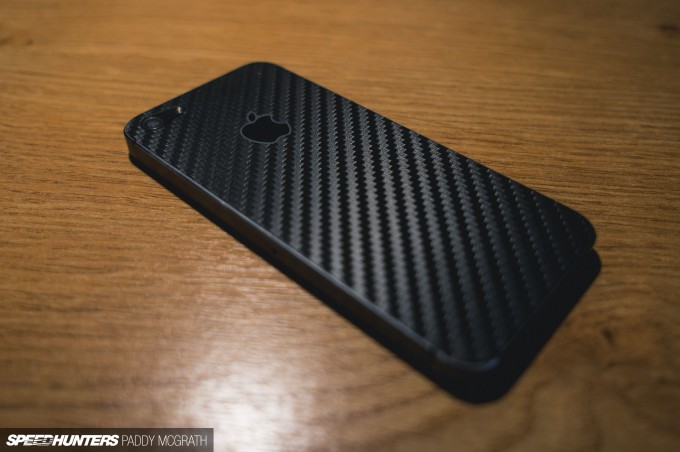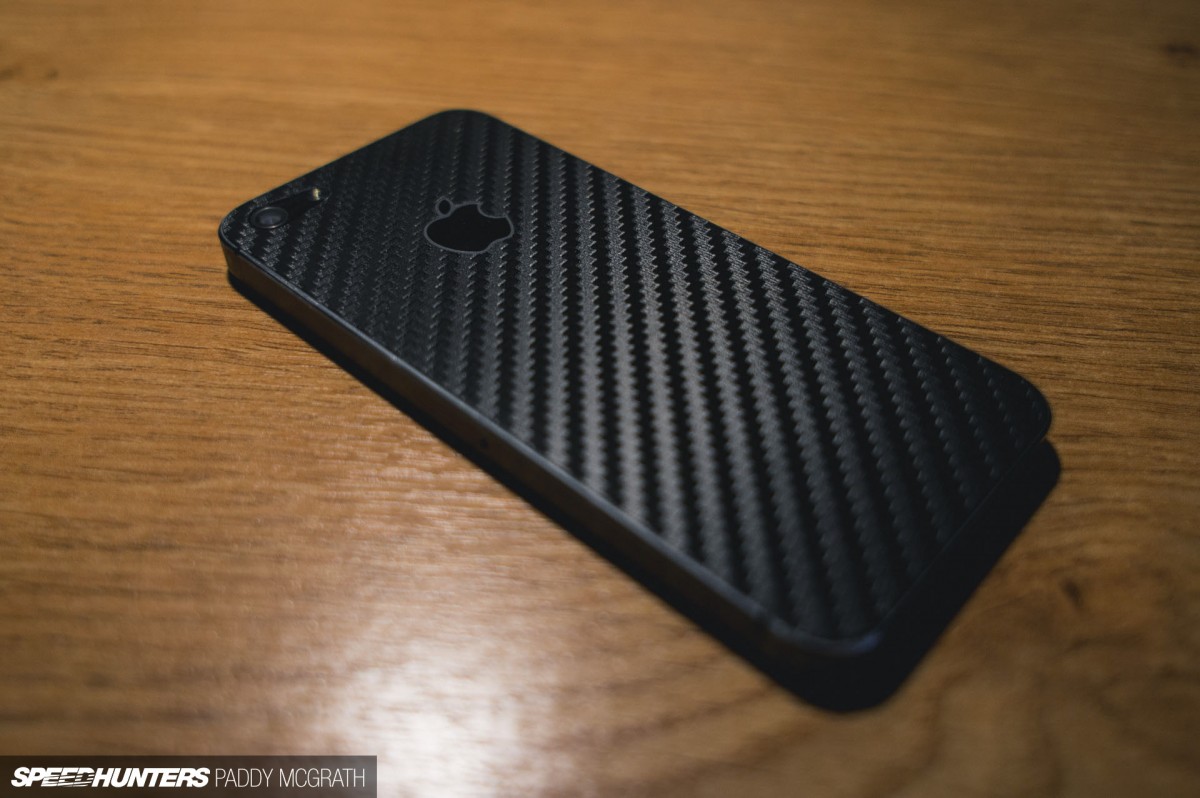 My final piece of advice is stop worrying about your camera set-up. The best camera you can own is the one you have right now. It can be a $30,000 Hasselblad or your iPhone. Any camera is better than no camera.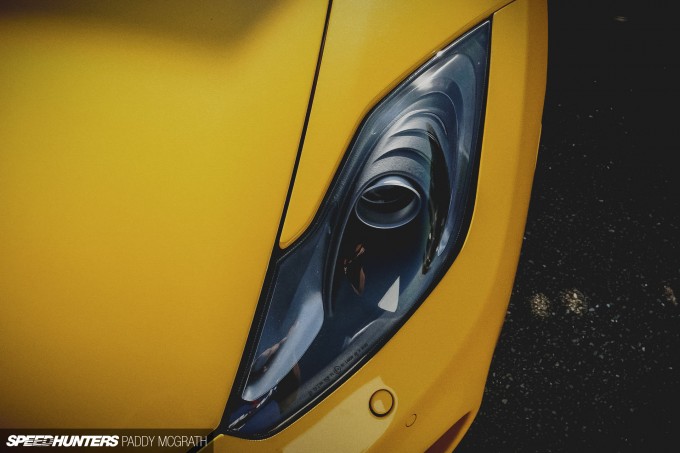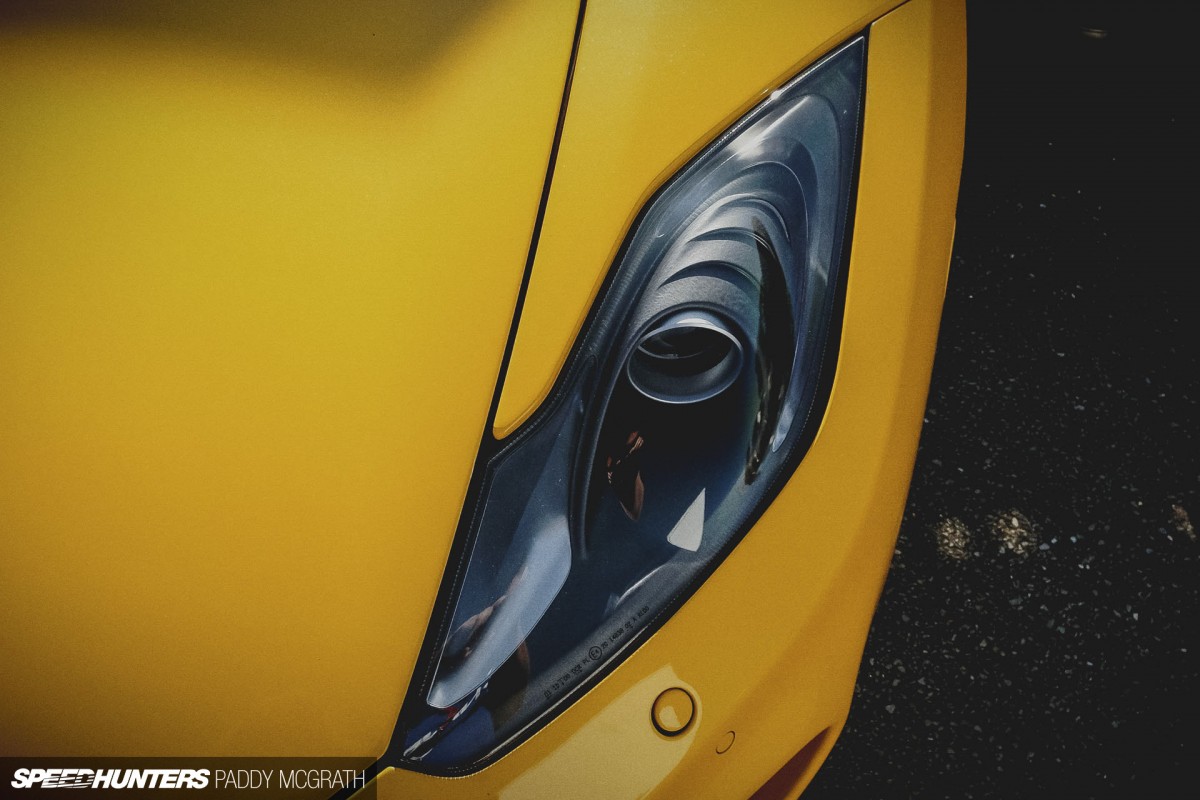 You don't even need thousands of dollars worth of software – there are plenty of free and cheap alternatives. Stop making excuses and shoot. What's stopping you?