Don't be afraid
I don't know about you, but I was brought up through an educational system that punished mistakes. There was no try, only do right. This method of teaching taught us that mistakes should not happen and have no benefit to us. We were raised to fear them. It took me quite a long time after high school to realise that this was complete and utter bullsh*t.
In fact, I'd go as far as to say that I've learned more from my mistakes than conventional learning. With that in mind, I've trawled through my archives to pick out some examples of times where things went wrong, so I can explain to you why and what I did to put things right.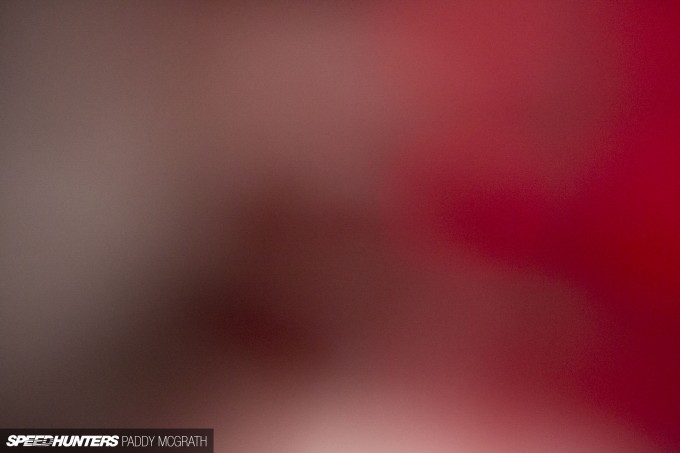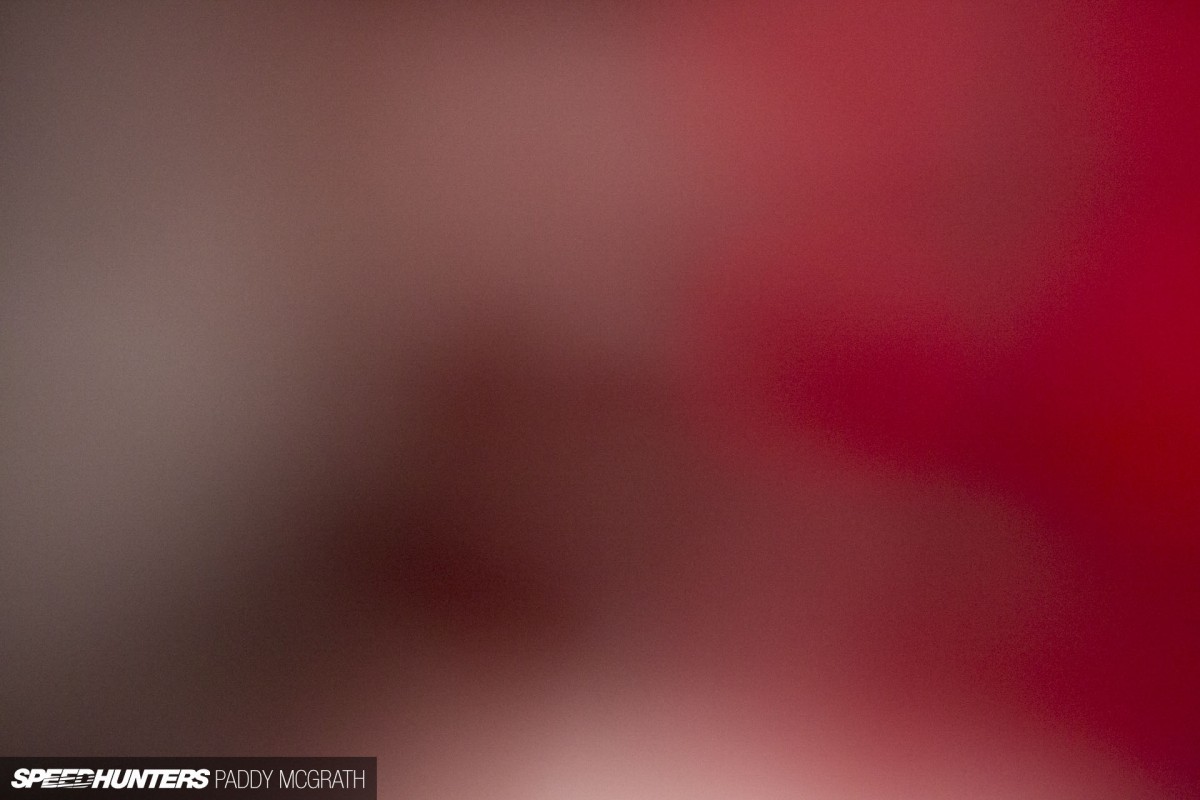 So yeah, this happens a lot. With the cameras dangling at my sides, I've lost count of the number of times I've accidentally photographed the ground or other people's legs. This doesn't bother me too much as it's a consequence worth living with, knowing that my cameras are ready at a second's notice.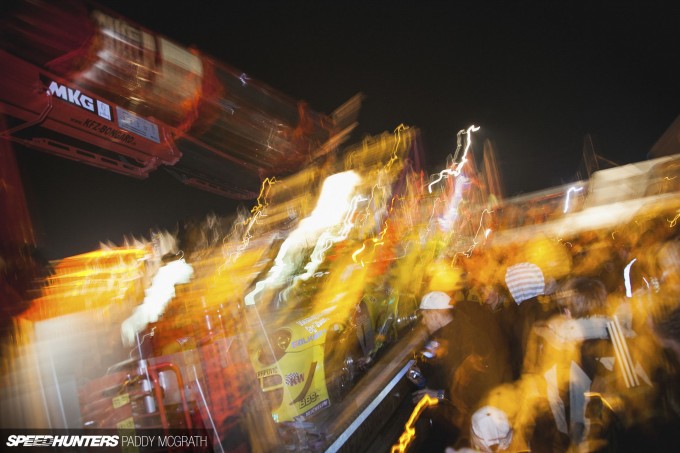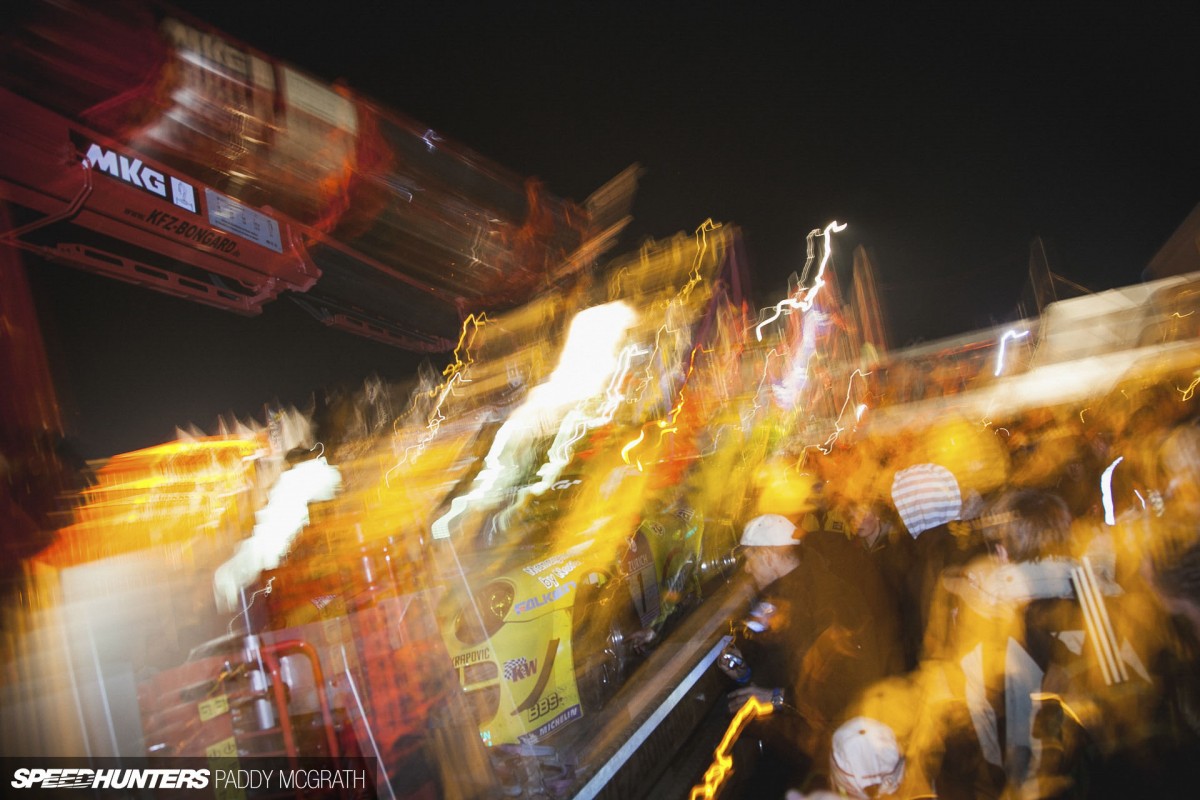 What's really upsetting is when you unknowingly move the settings dial. When you go to grab that shot in a hurry and end up with nothing but blur.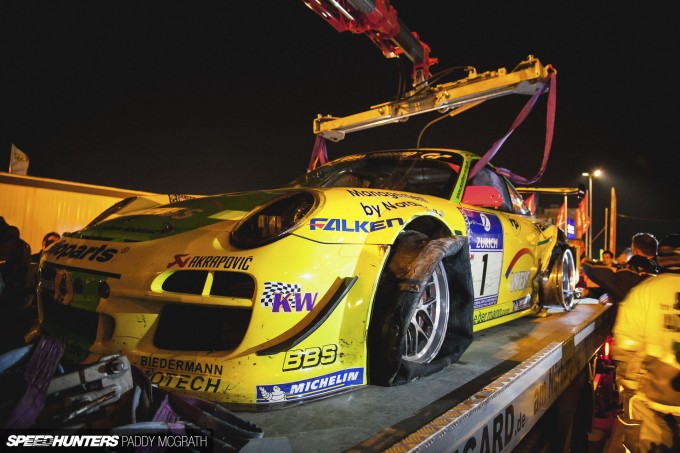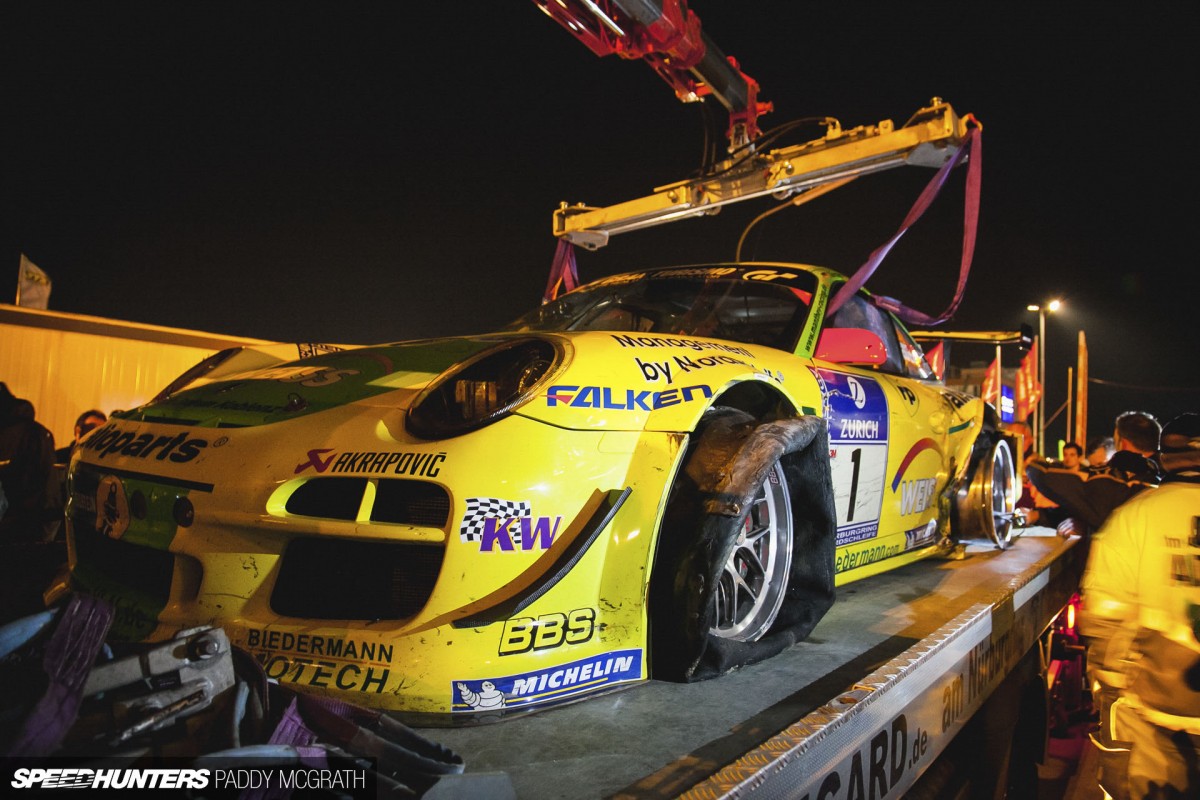 I've been shooting with Canon gear for pretty much all of my professional career thus far, so it doesn't take a second to put things right without removing my eye from the viewfinder. Still, the newer models have a button which you need to press before the mode dial can turn. It's probably a five cent part, but I don't know how I've lived without it.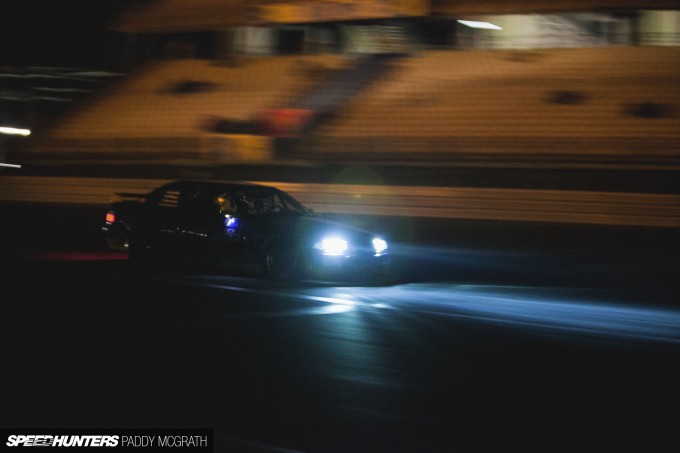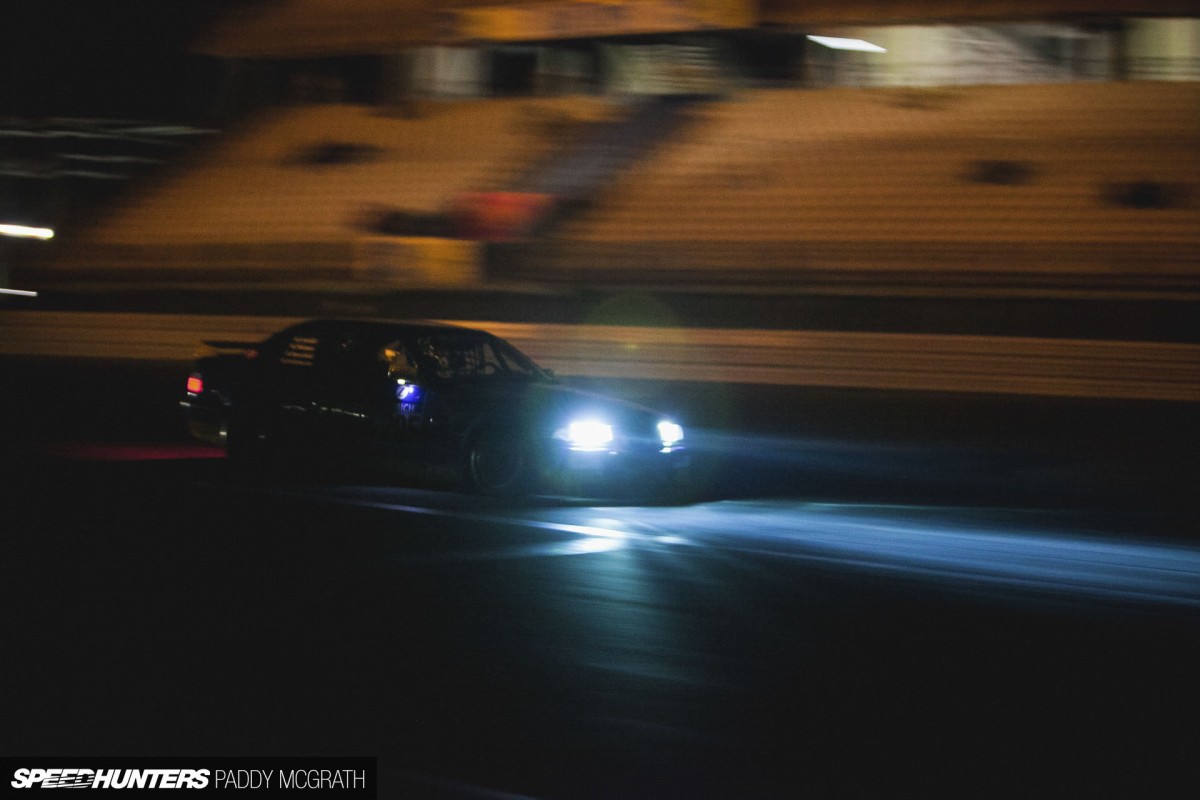 Sticking with the Nürburgring 24 Hour in 2010, this was my first proper experience shooting motorsport in the dark. And Turn 1, whilst still within the confines of the GP circuit, is pretty much as dark as it gets. I spent a lot of time trying to cope with the fast-moving cars and the complete absence of light. There was plenty of this sort of thing: headlights, darkness and camera shake. I was about to give up until I had a bit of a eureka moment.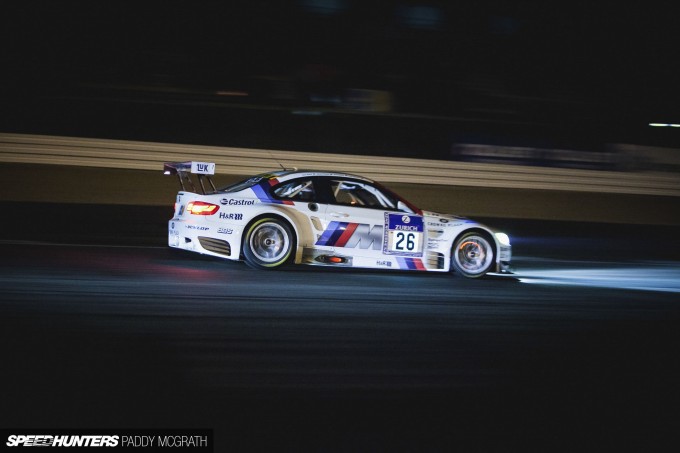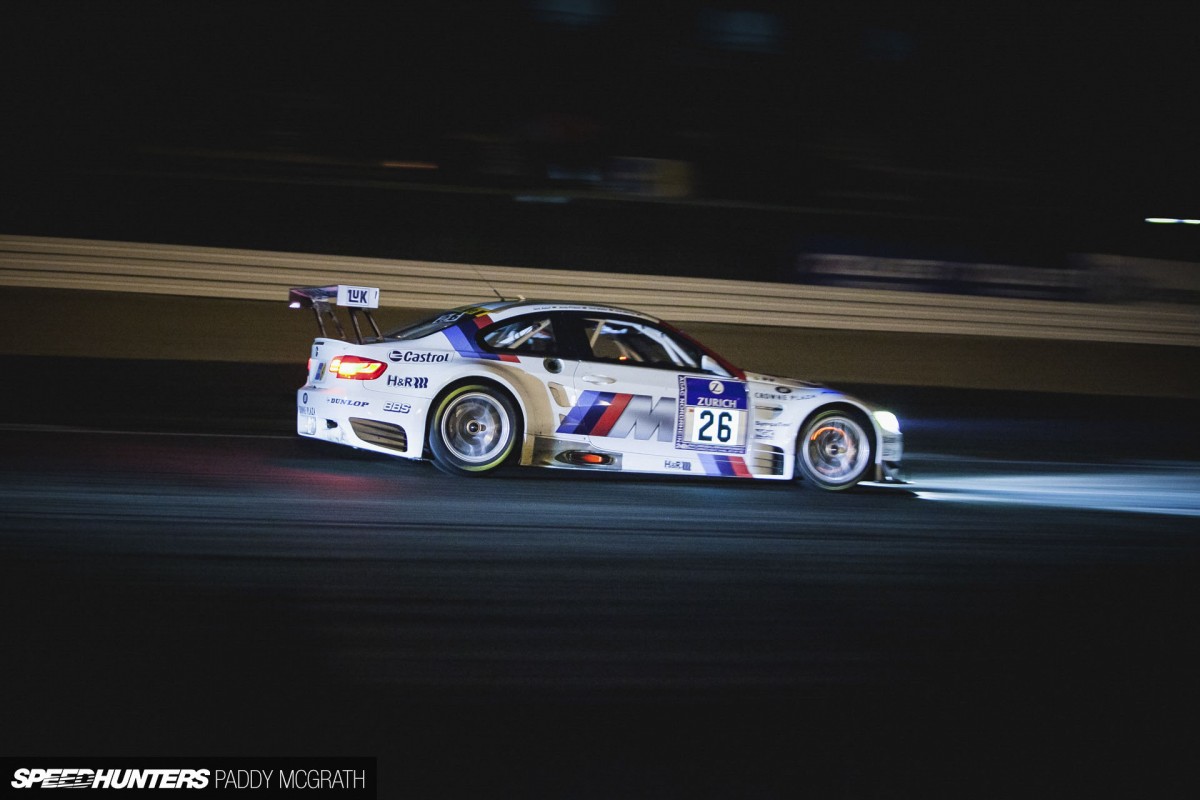 As one of the front running E92 M3s came past, it was being chased by another car. The chasing car's headlights perfectly illuminated the M3 – like its own personal floodlight. A quick settings change afterwards and I was able to repeat this feat lap after lap. I just had to be patient and wait for the right combination of cars to appear. I learned a lot during that session which I've built on since.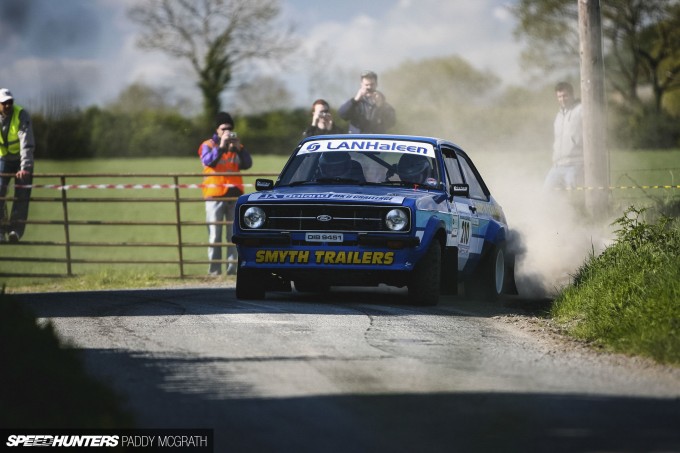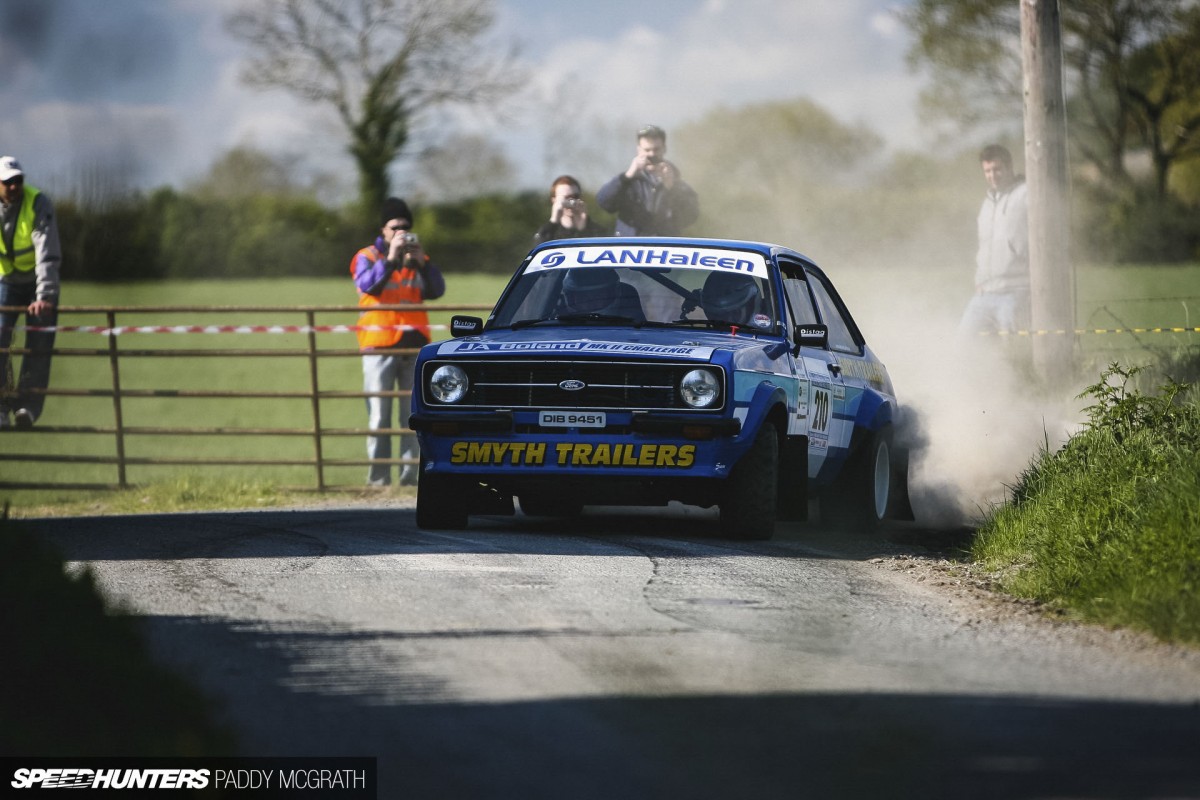 Shooting in sunlight can often have its own issues too. It was easy to set up on a warm sunny day, confident that there's one less thing to worry about. Where there's bright sunlight however, there are also dark shadows. I was pretty lucky on this occasion as only the cars that overshot the corner fell into the shade, but it was another lesson learned.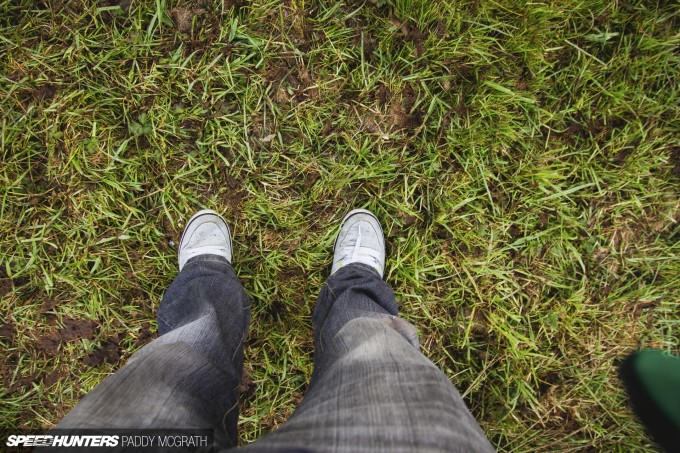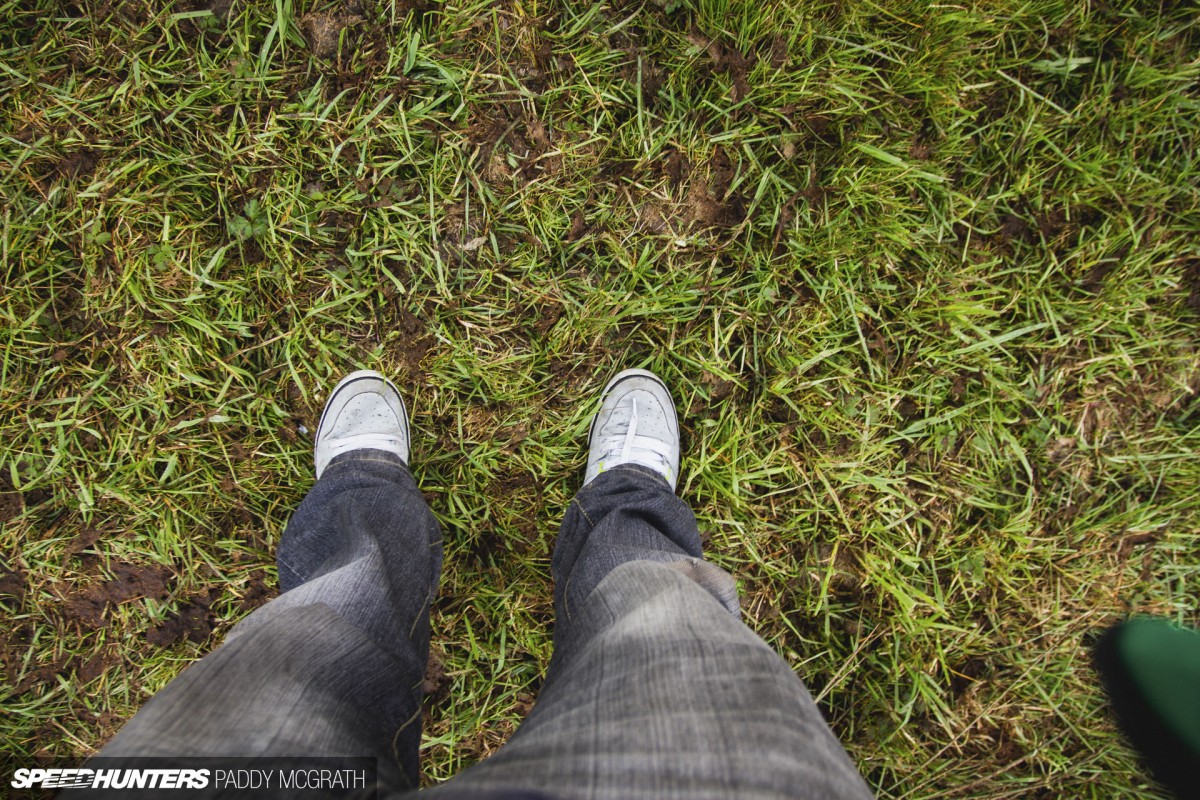 Some lessons are unfortunately a little smellier than others and the only reminder you'll ever need to remember to wear the appropriate attire in future. This was a field which had just been covered in a 'fresh' layer of fertiliser. Yes, that's cow dung.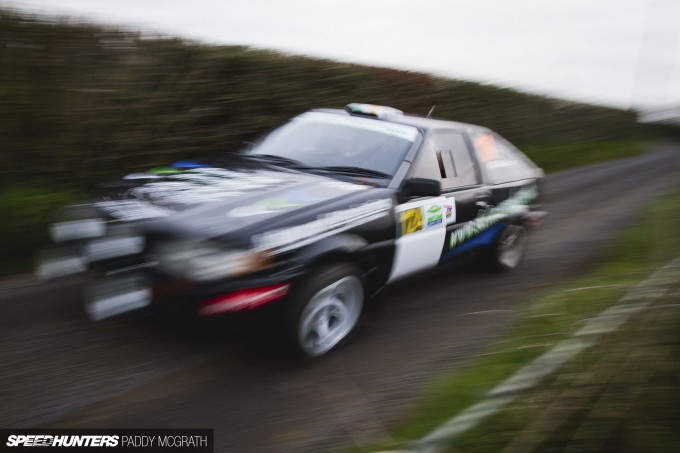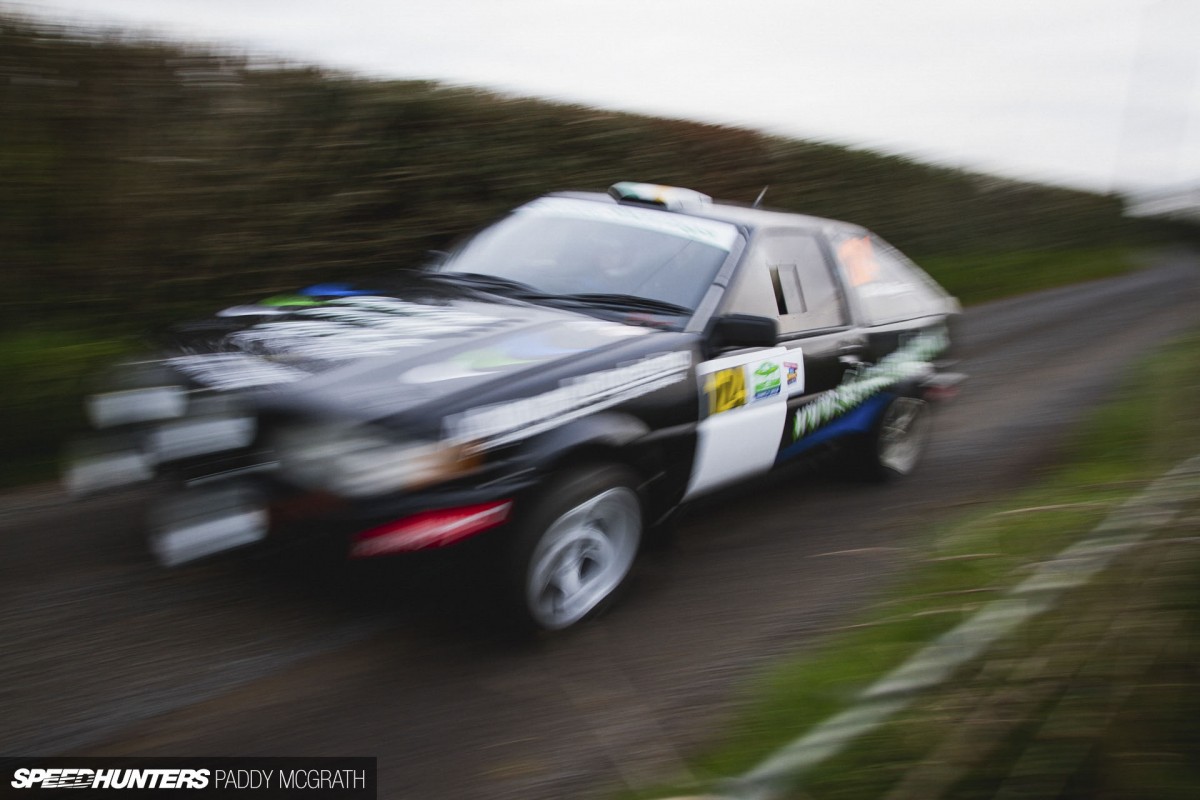 The reason I was in said field, was that I spotted what I believed to be a decent vantage point. I had, however, failed to account for the fact that the cars were travelling too fast past this gate to capture in the fading light. Not my finest moment.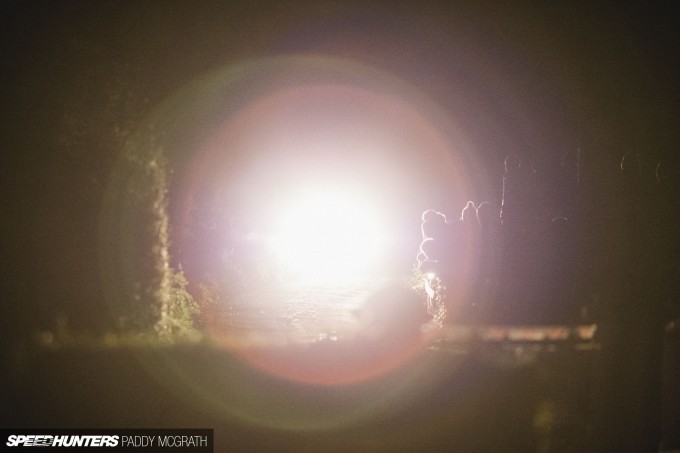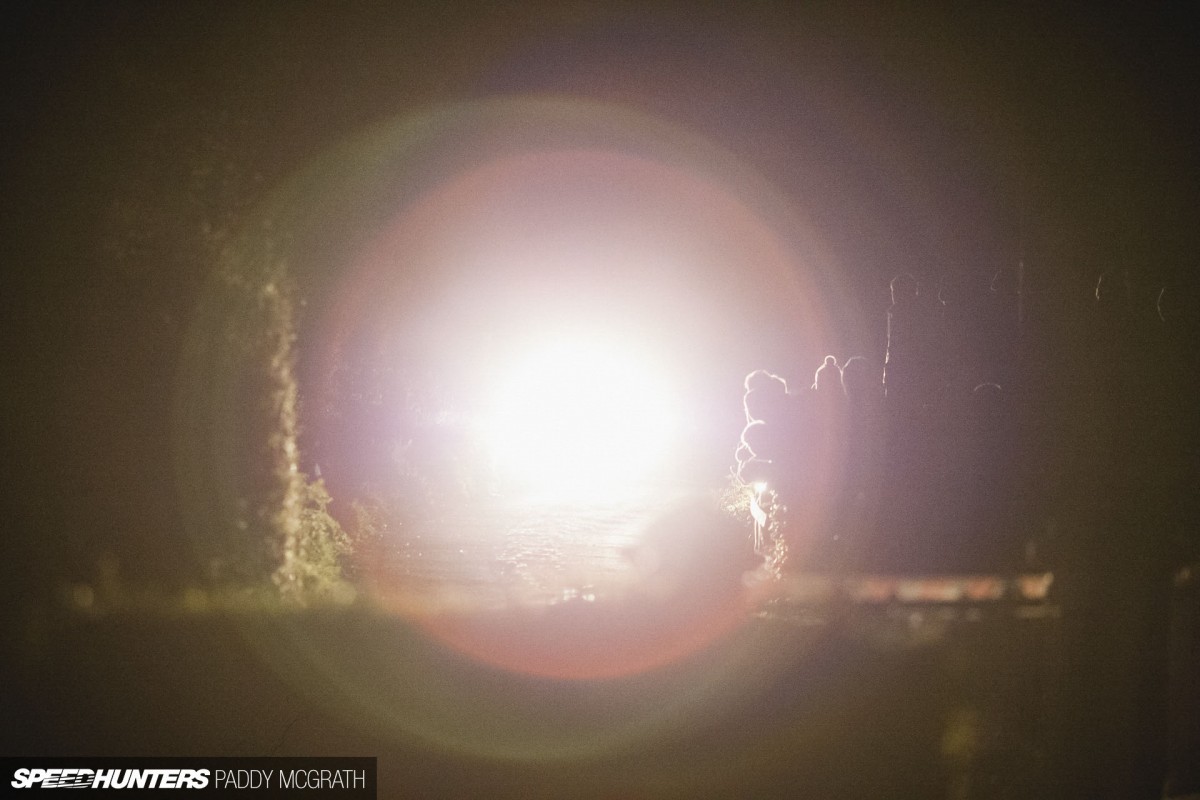 As the old saying goes: bad things happen in threes. This was shot at the same event, and the only night stage I could attend. I waited for many hours in the cold (and I mean proper Irish cold) for the stage to start. As the first car came thundering towards me, I quickly came to the realisation that I was going to capture the grand total of nothing. I didn't allow for the extra light pods used on the front of the cars for the night stages, so it was like shooting into the sun. Luckily, I did manage to get some shots of them going away from me, and some side shots with flash to fill the darkness.
Stay calm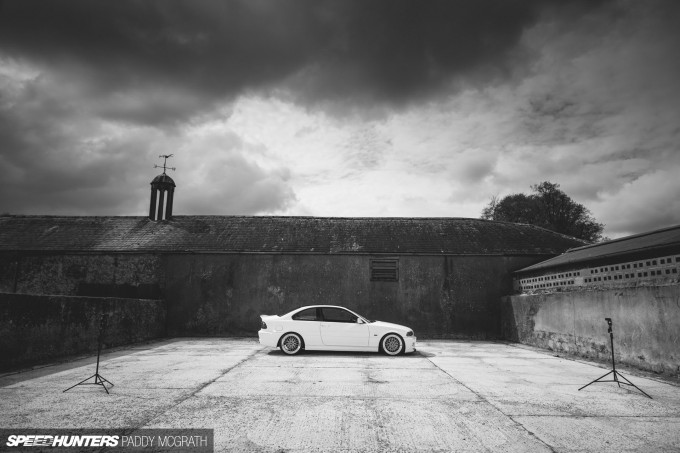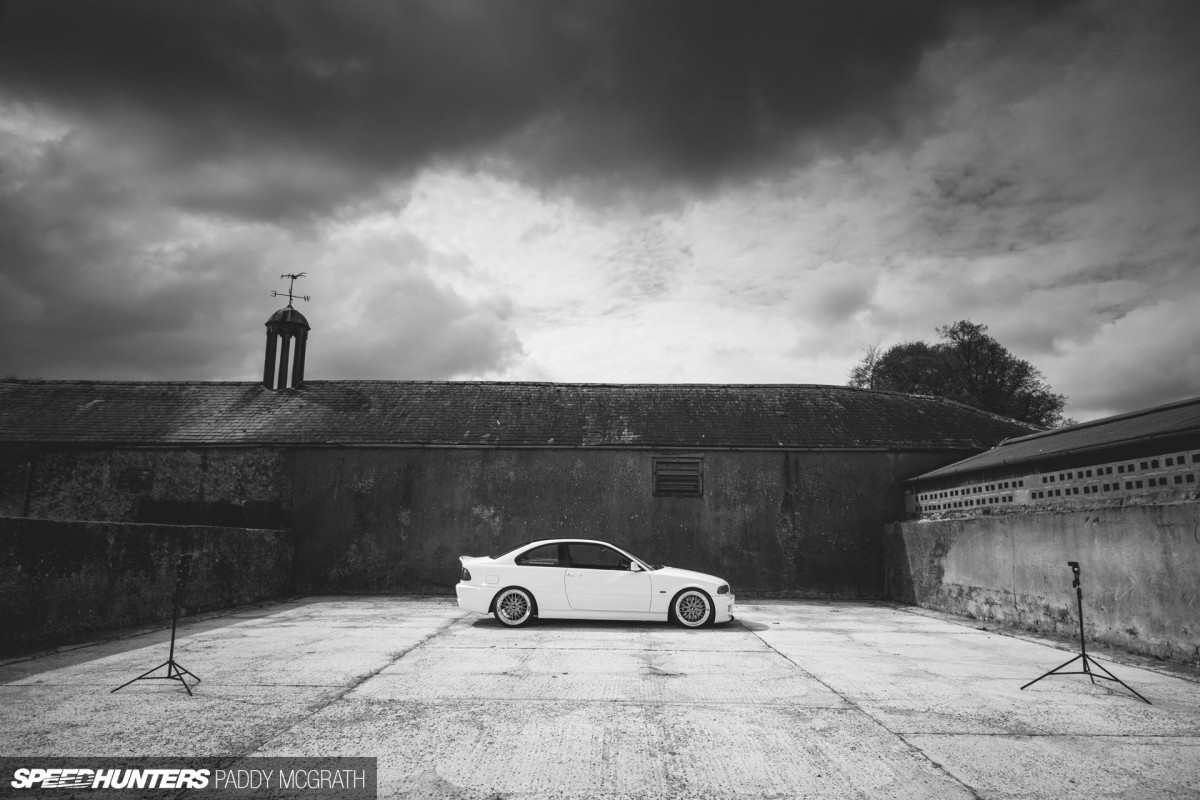 There's no worse feeling than driving home after a successful shoot, only to realise you forgot to shoot a critical part of a build. Much swearing was done on this particular afternoon. Much. Make the mistake once and never repeat it. Still, four years on and I don't think anyone noticed.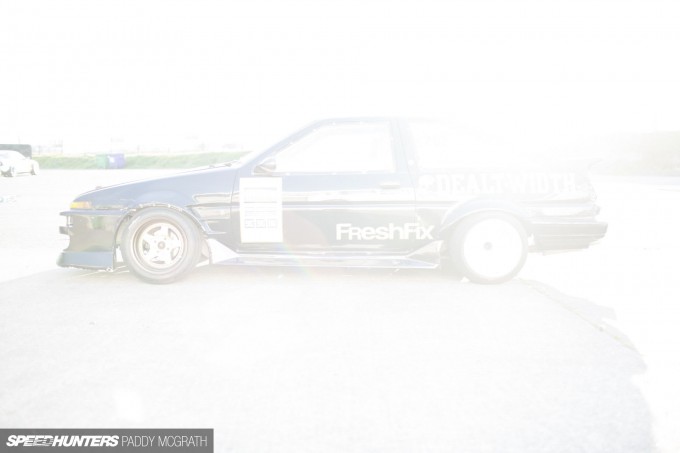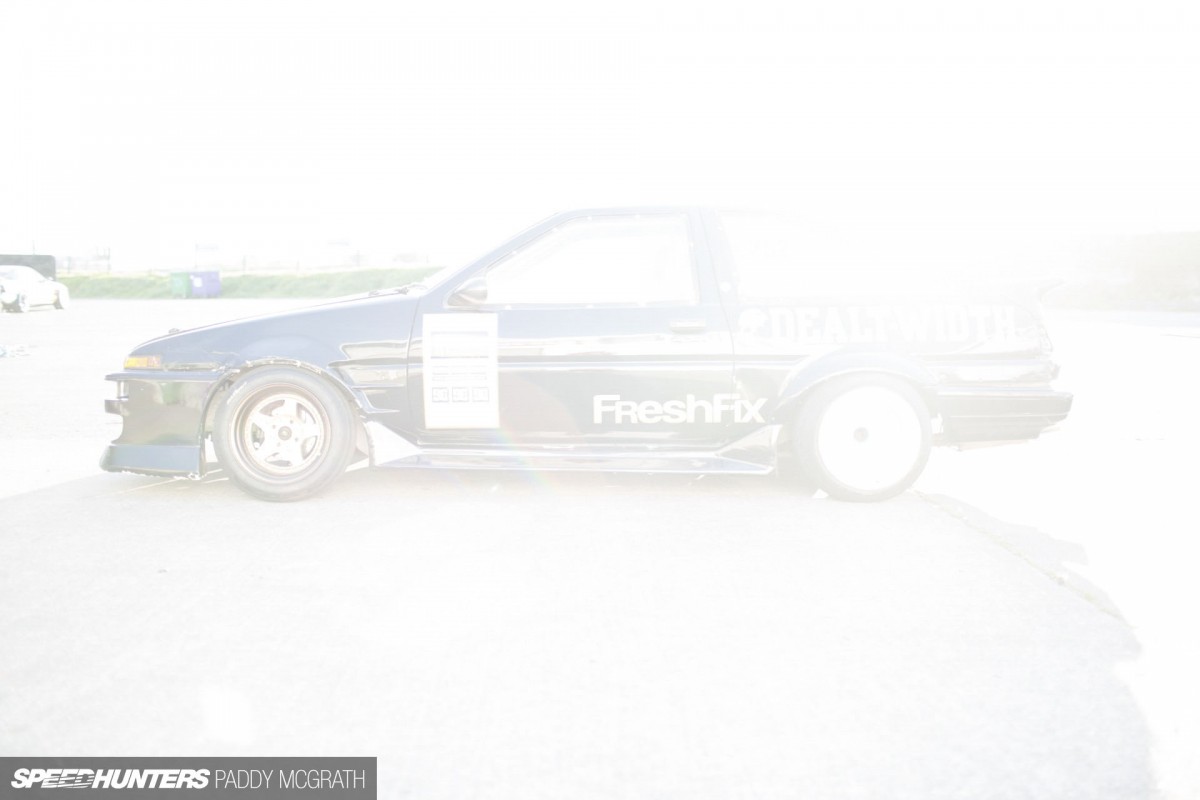 Static shoots can provide plenty of their own WTF moments too. Like those times where you get into a really good rhythm shooting for a while and when you check the images, realise that you've accidentally overexposed everything by 7000 stops.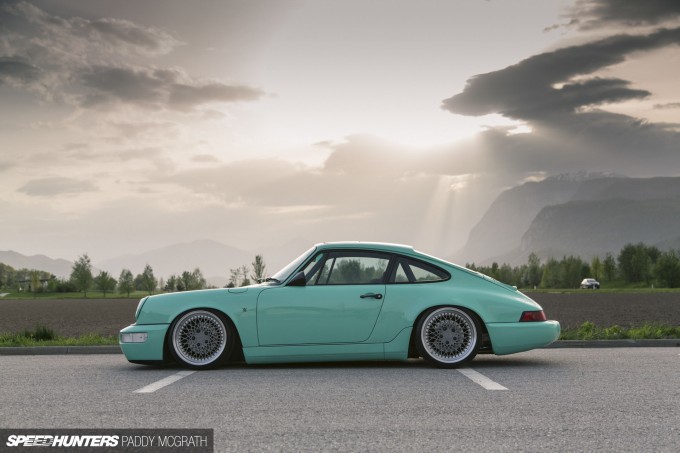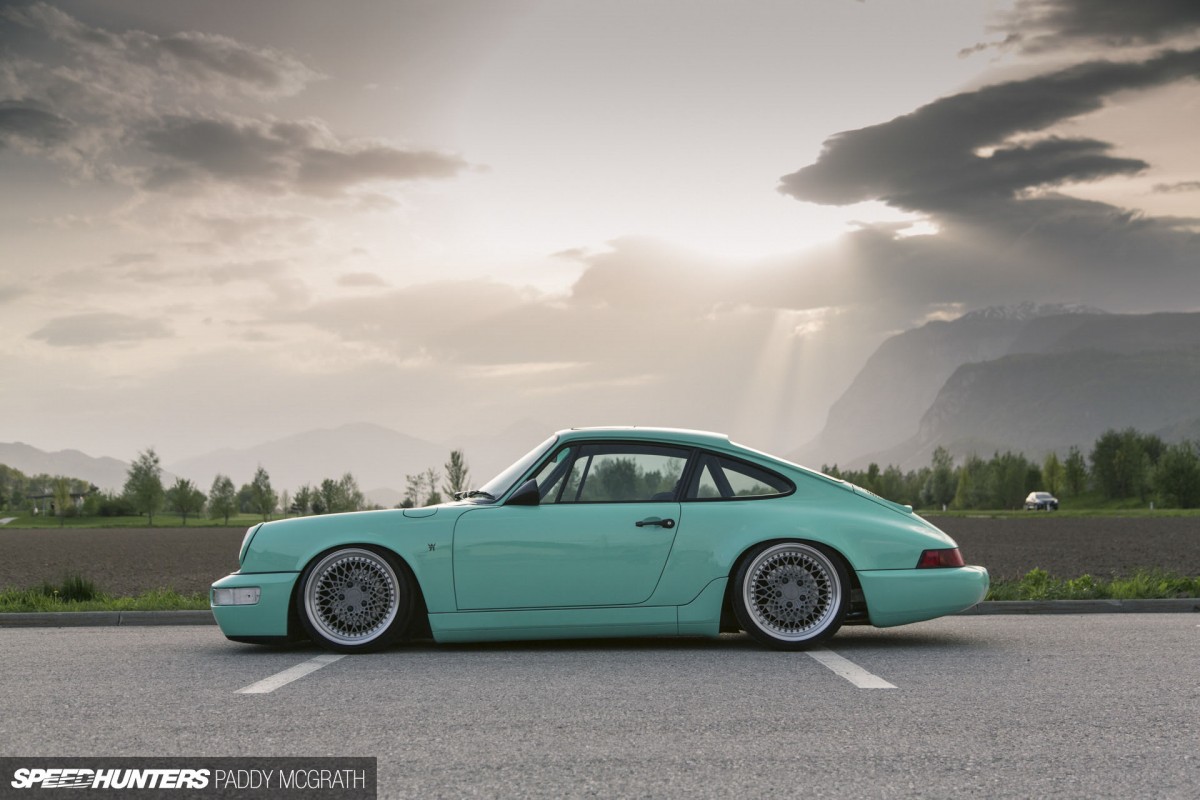 There are other issues to contend with too, like waiting for a car in the background to drive out of the shot.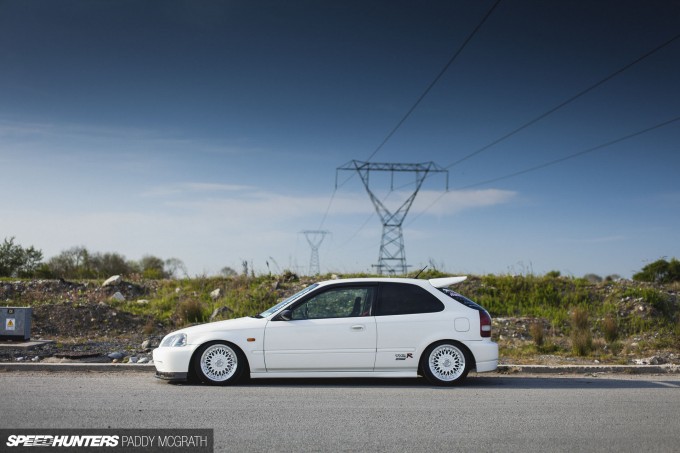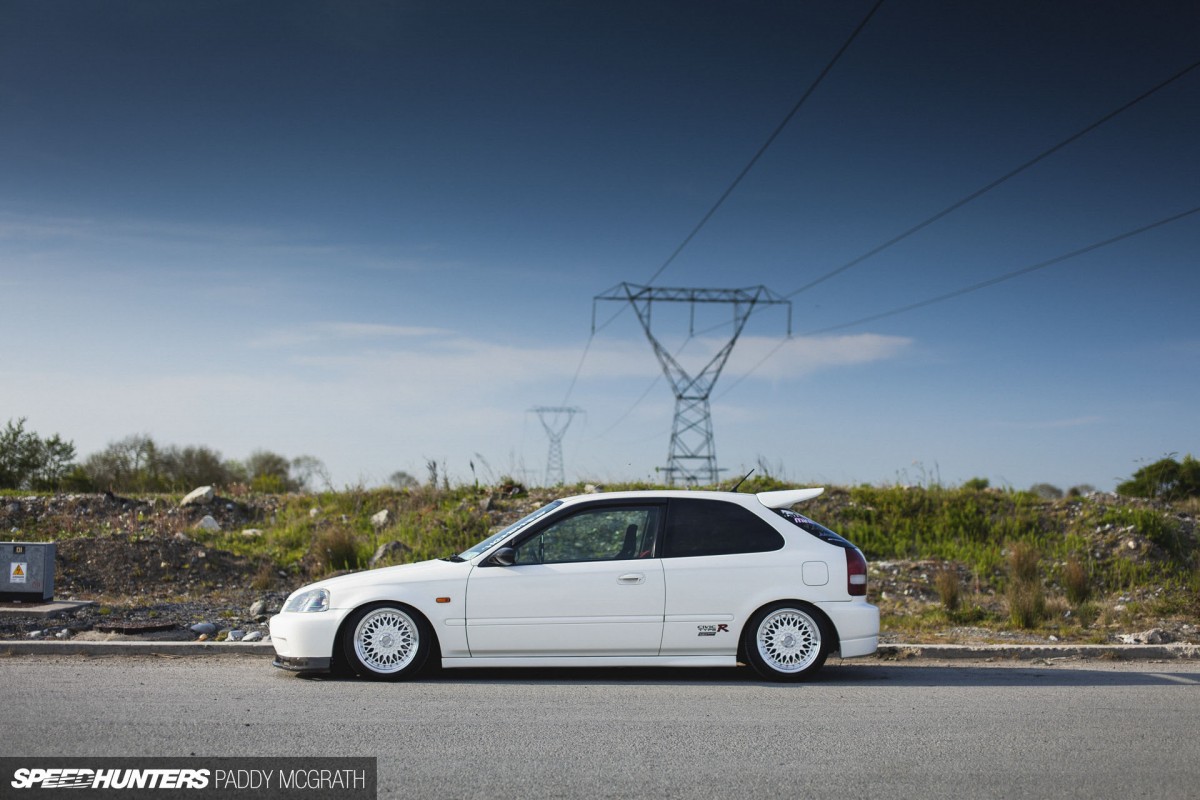 Another one is to be observant for objects growing out of the tops of cars. I'm sure that pylon gives great radio reception though.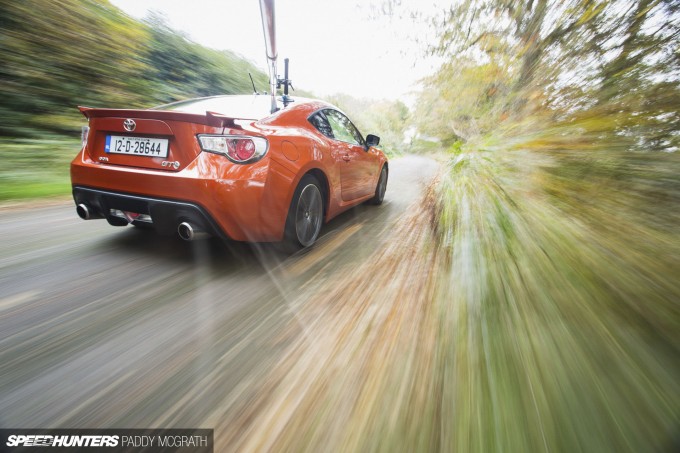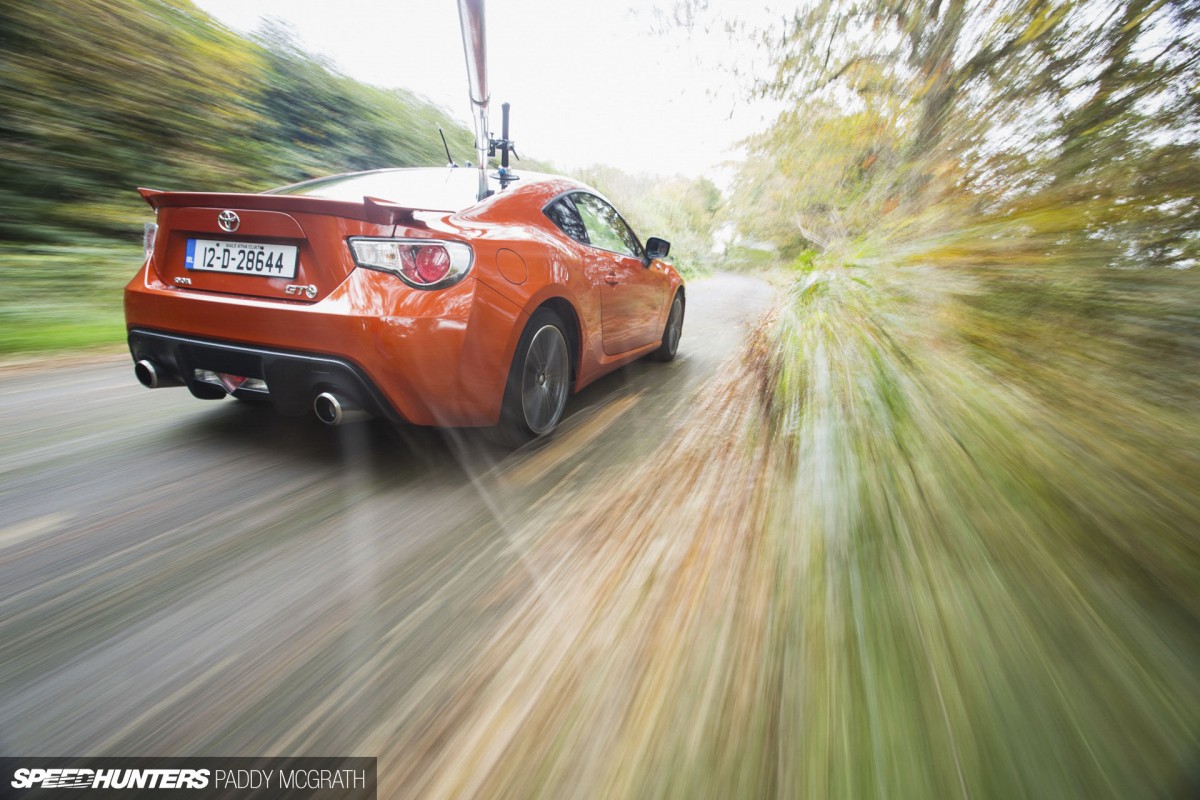 It can be tricky manoeuvring a car with a rig attached to it. You often don't realise it until you figure out that the crashing sound you're hearing is the noise of your camera being dragged through a ditch.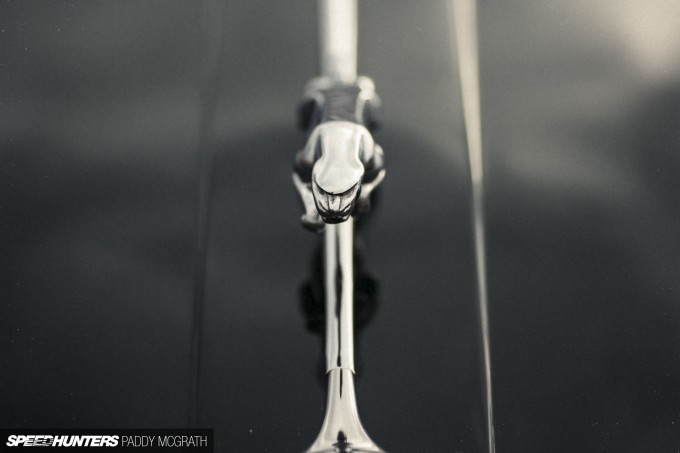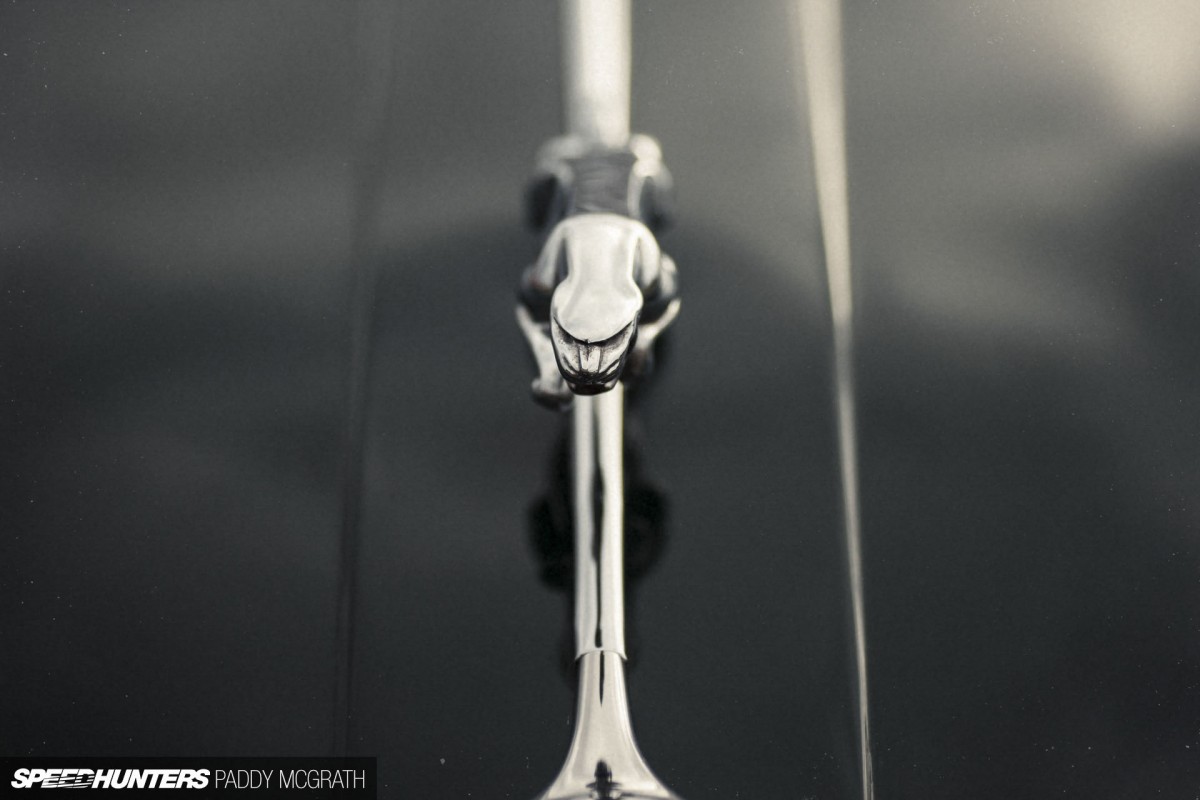 It can often go wrong after the fact too. Like getting a bit carried away with 35mm emulation in Photoshop and adding fake dust to each shot. Dust which just happens to be in the same place in every frame.
Blame your camera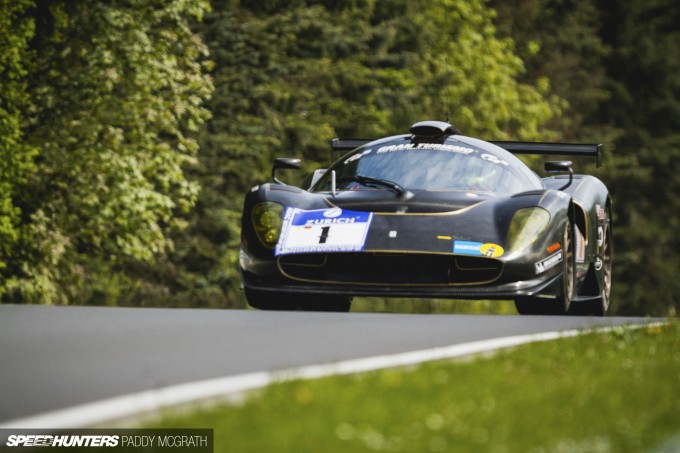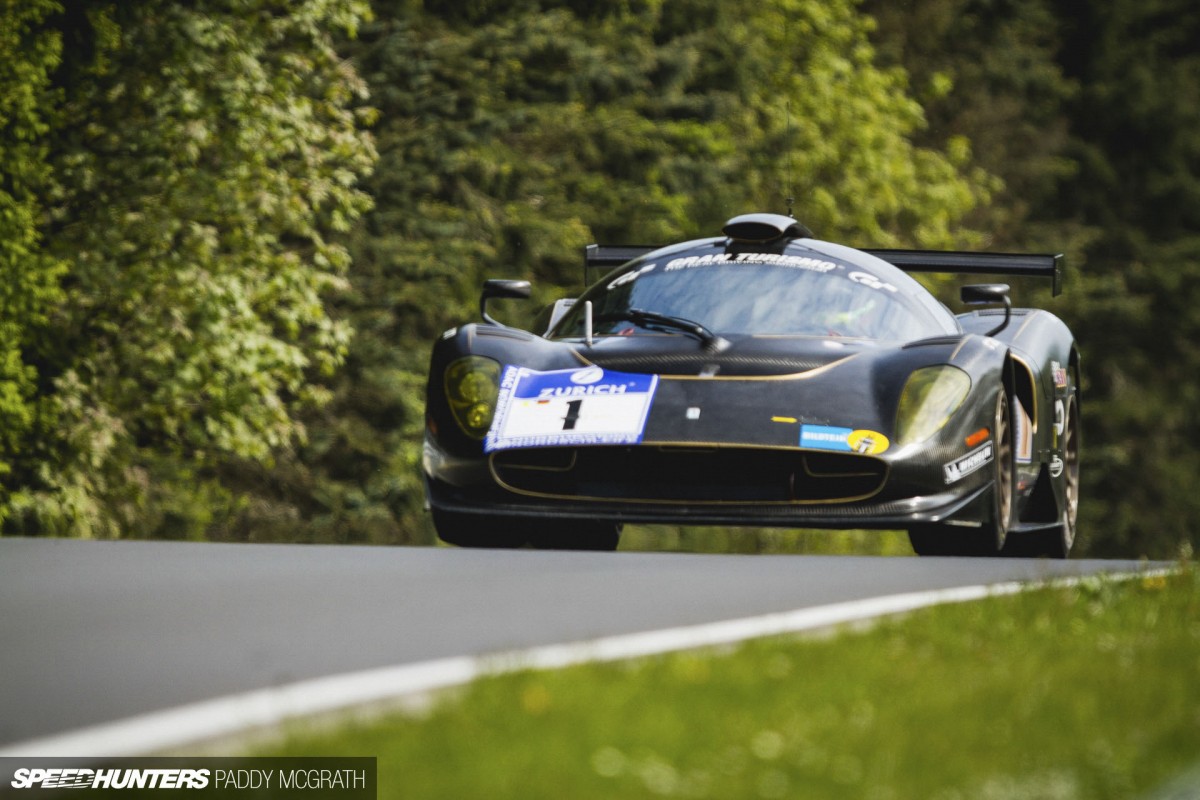 There are the occasions where it's permissible to blame the equipment. I struggled before with sharpness on a particular lens and body combination. Not only did I lose lots of shots, it proved hugely demoralising as I was blaming myself for the out of focus images. It was only when I realised that nothing was in focus, that I thought there was maybe something else amiss. Moral of the story – have your equipment serviced regularly. Especially if you depend on it for a living.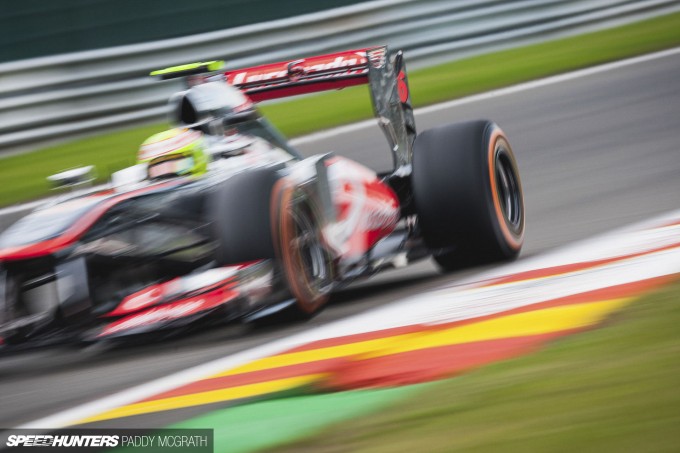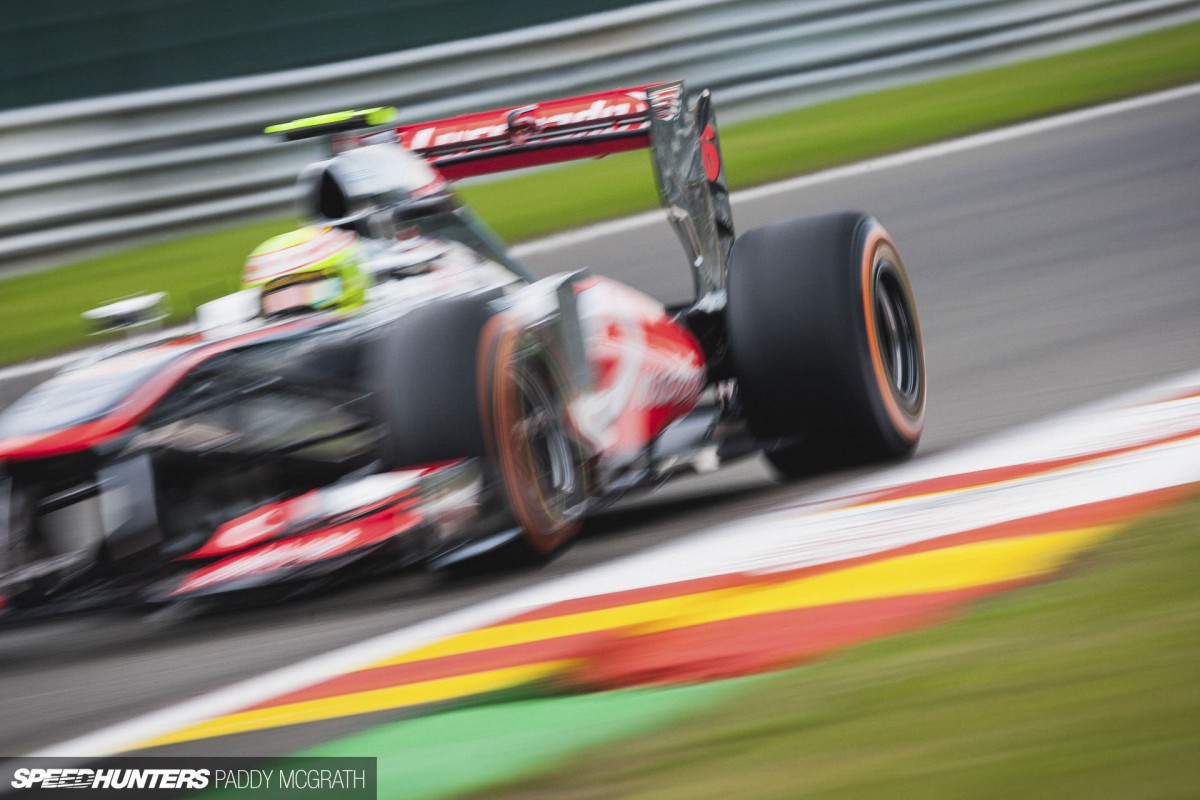 Shooting new forms of motorsport can prove difficult as you learn the intricacies of each form. What I struggled with during my first F1 session wasn't the speed of the cars, but how late they leave their braking.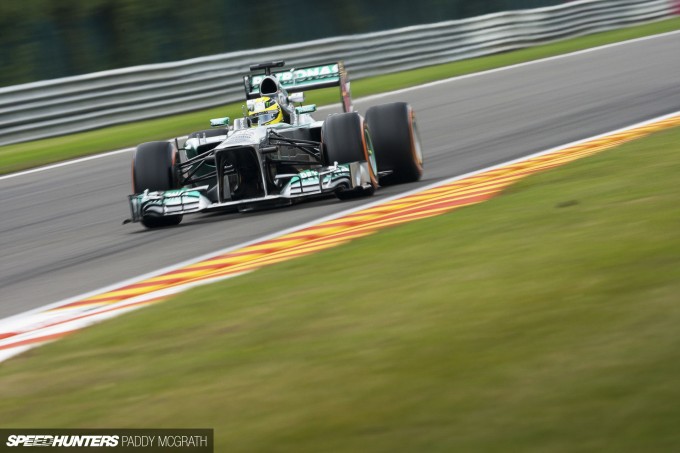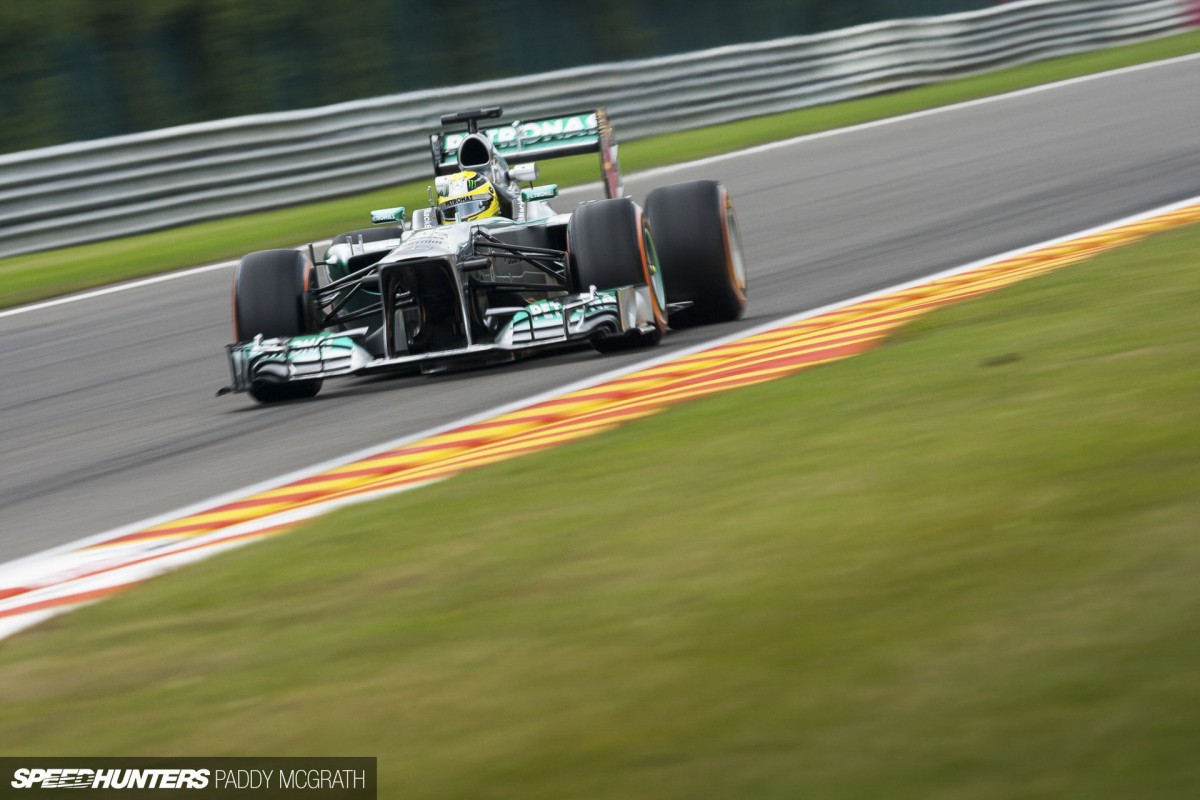 Practice as they say makes perfect, but it really is mind-blowing how late they are on the brakes and how quickly they can change direction. Consider the problem, adapt your mindset and try again.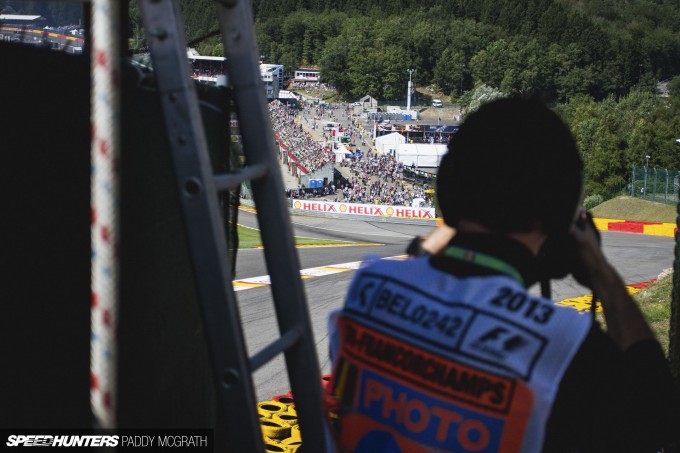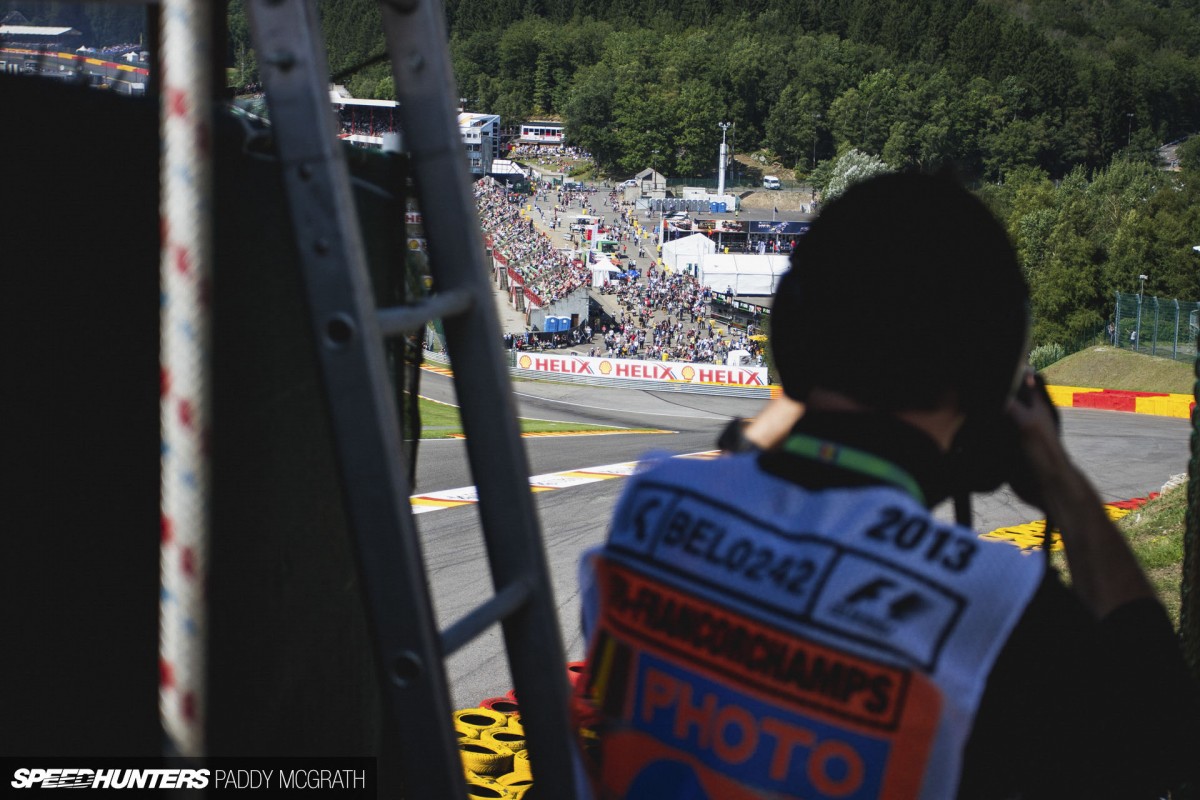 I learned a lot shooting at Spa last year. With an abundance of media and short enough sessions, there's usually a rush on the good shooting locations. Once they're filled, it can be tempting to either wait it out (and risk losing too much time) or try to shoot through everyone.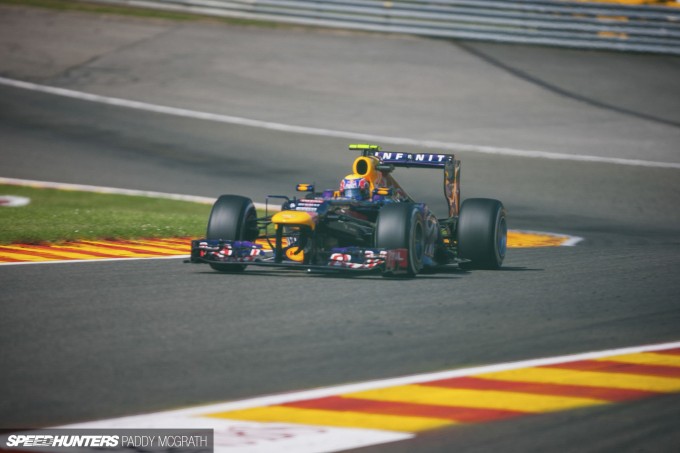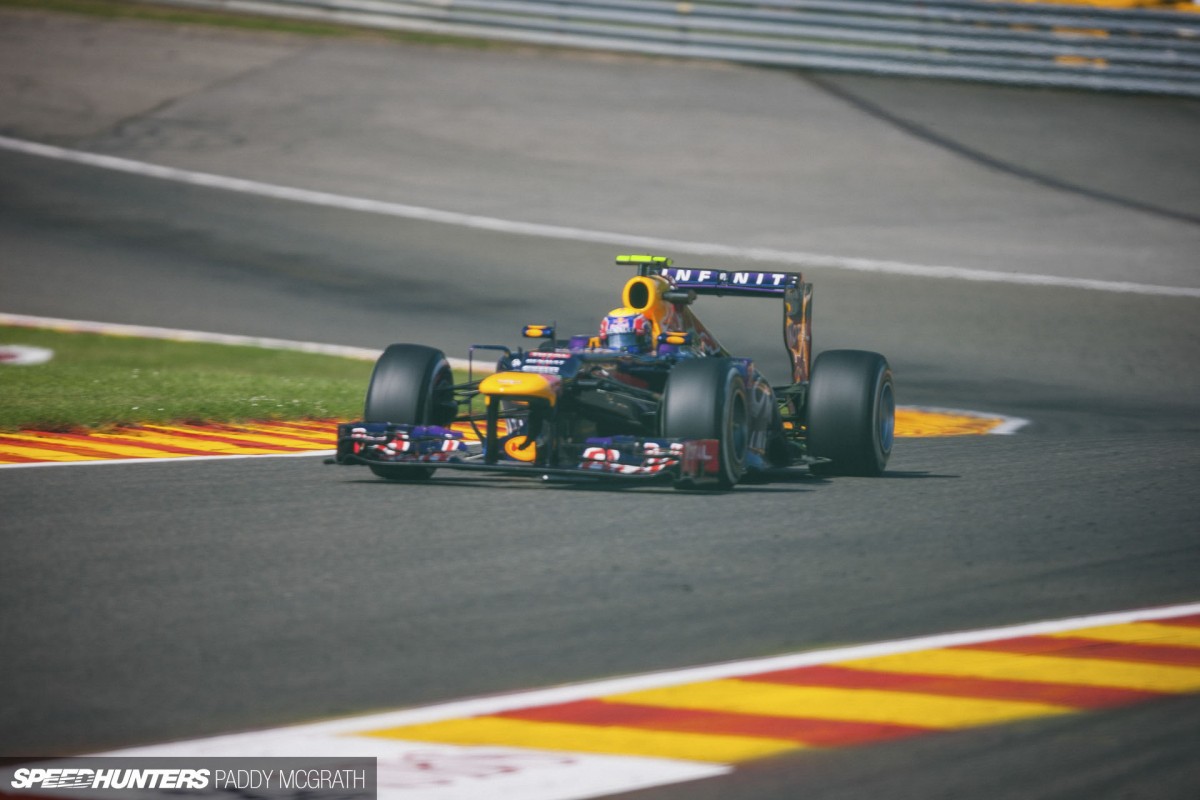 The latter is often not desirable as you can get all crazy casts and shadows in your image.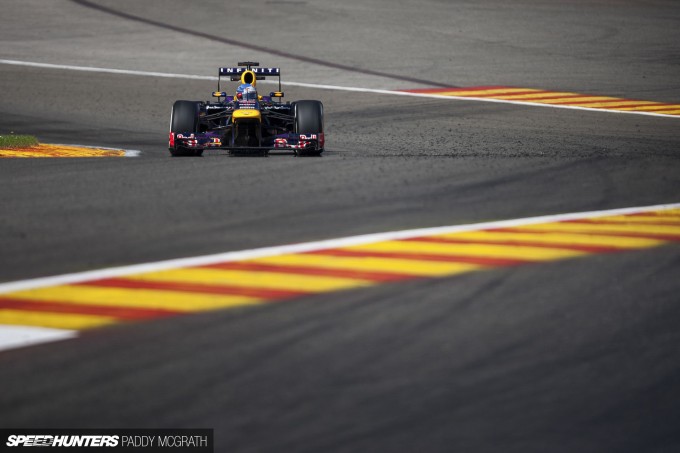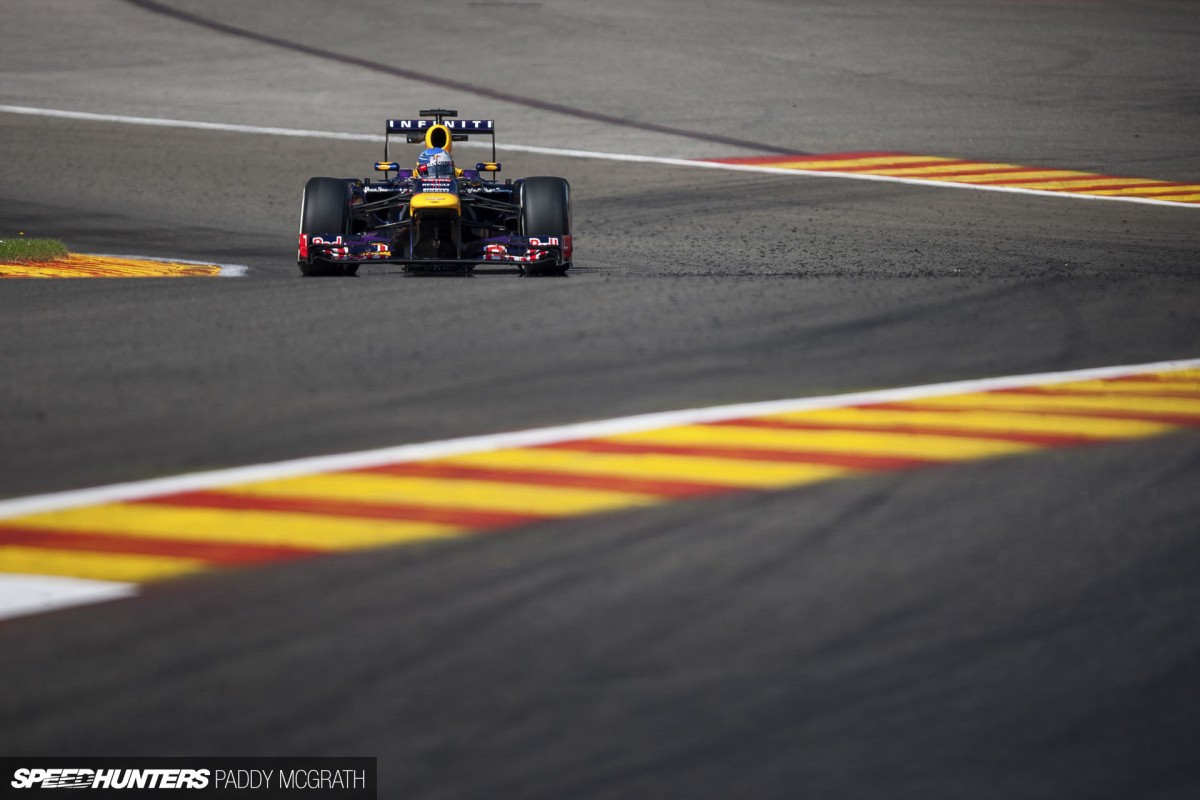 As it turned out in this particular example, the best solution was to wait patiently for my turn at the spot.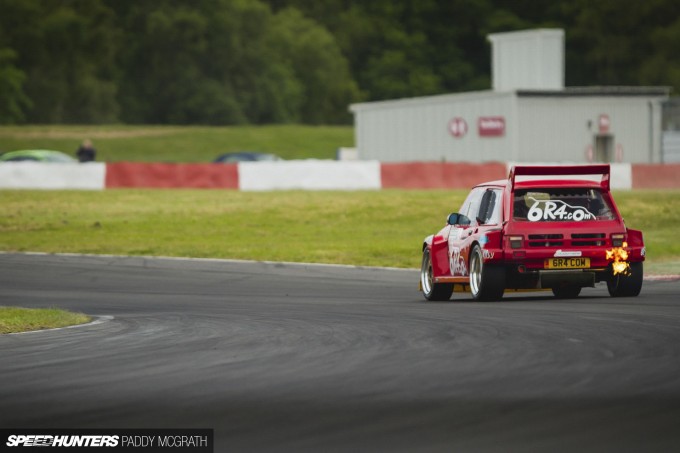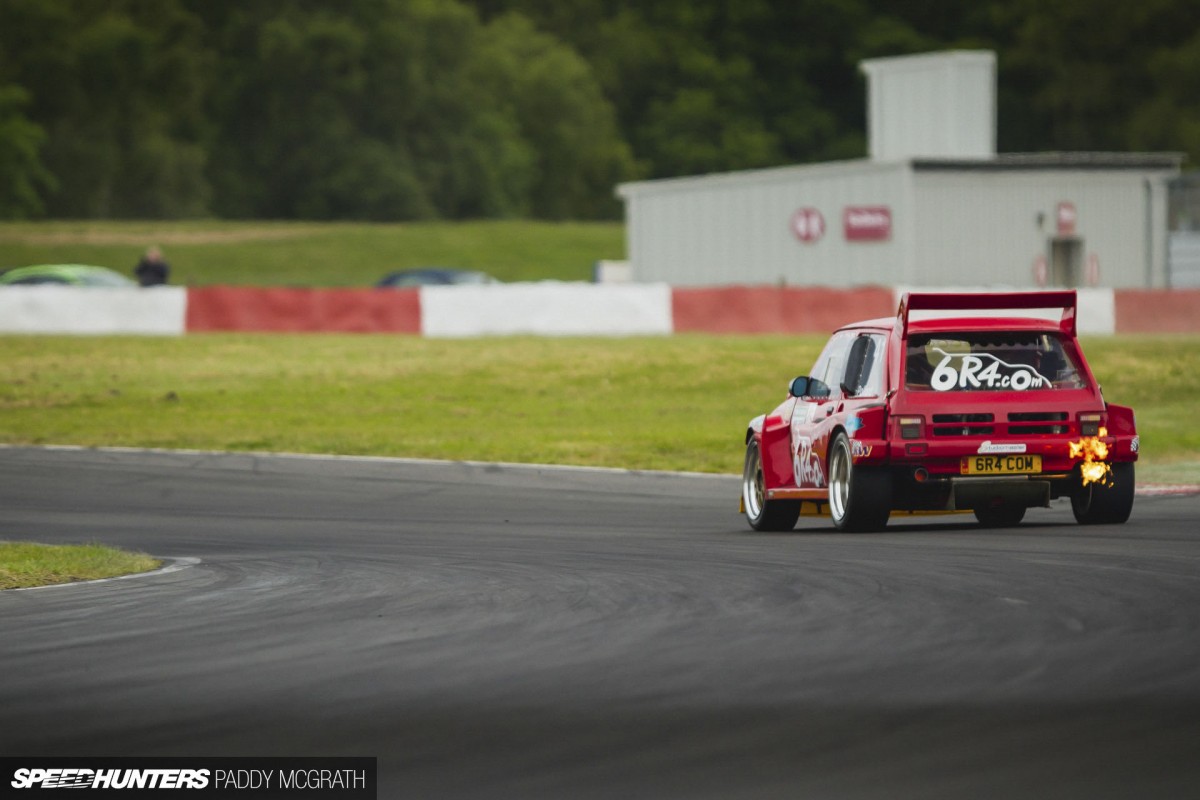 This last analogy comes from Time Attack at Snetterton last year. I was shooting the cars under braking after the long back straight – hoping for flames on overrun, or maybe a locked wheel or something dramatic.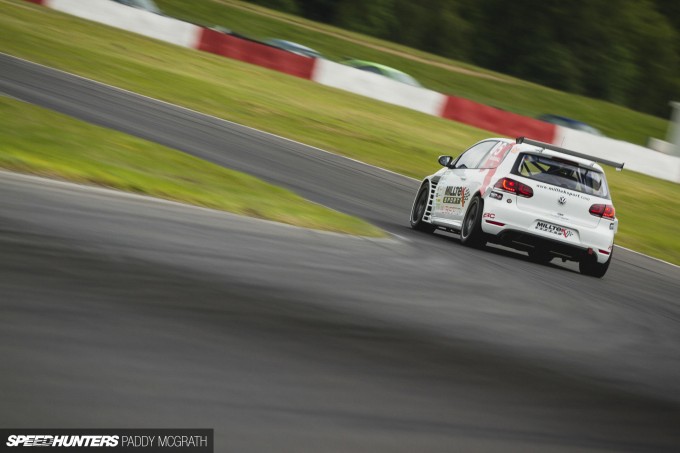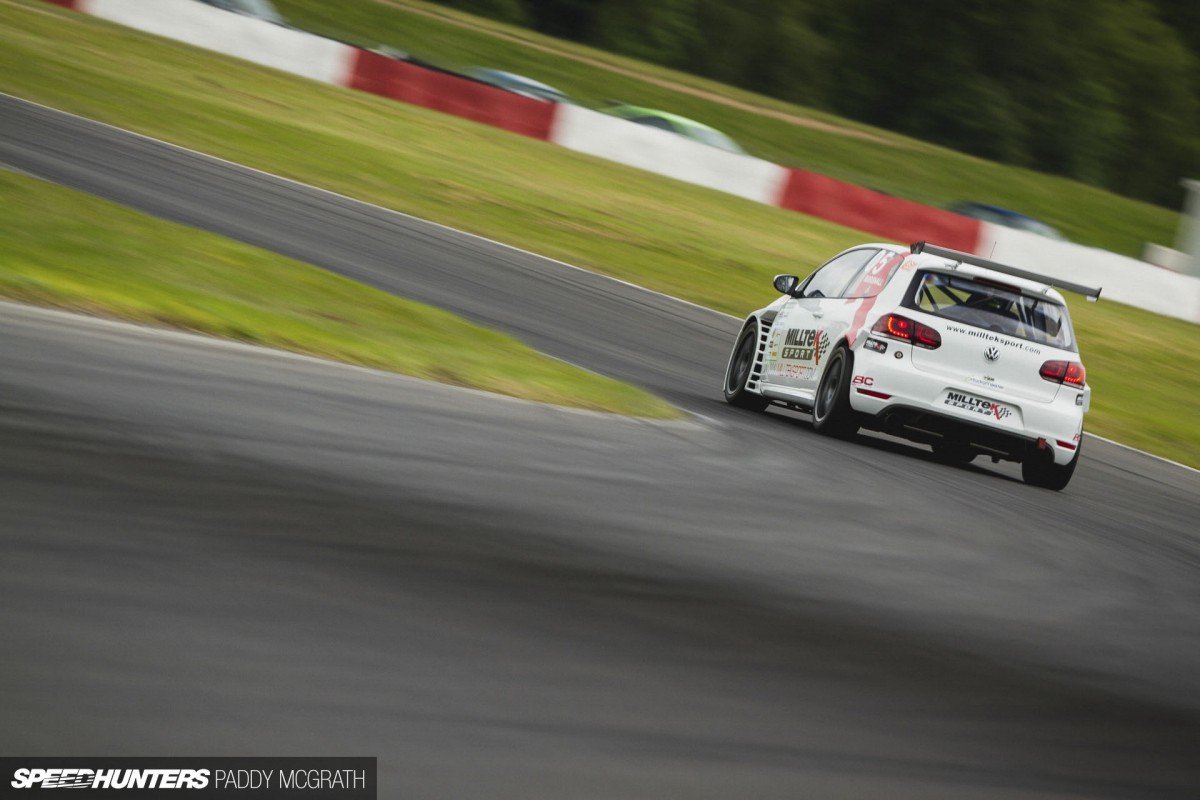 I was there for a while, and in the midst of exhausting the location for as many shot types as possible. Wide, tight, fast shutter, slow shutter etc. I was waiting as the cars would come flying past me at insane speeds, before scrubbing speed and then slow-shutter panning them through the corner on a prime lens.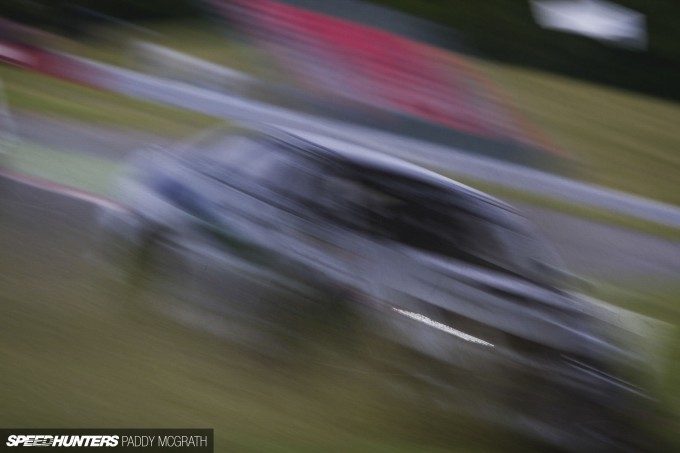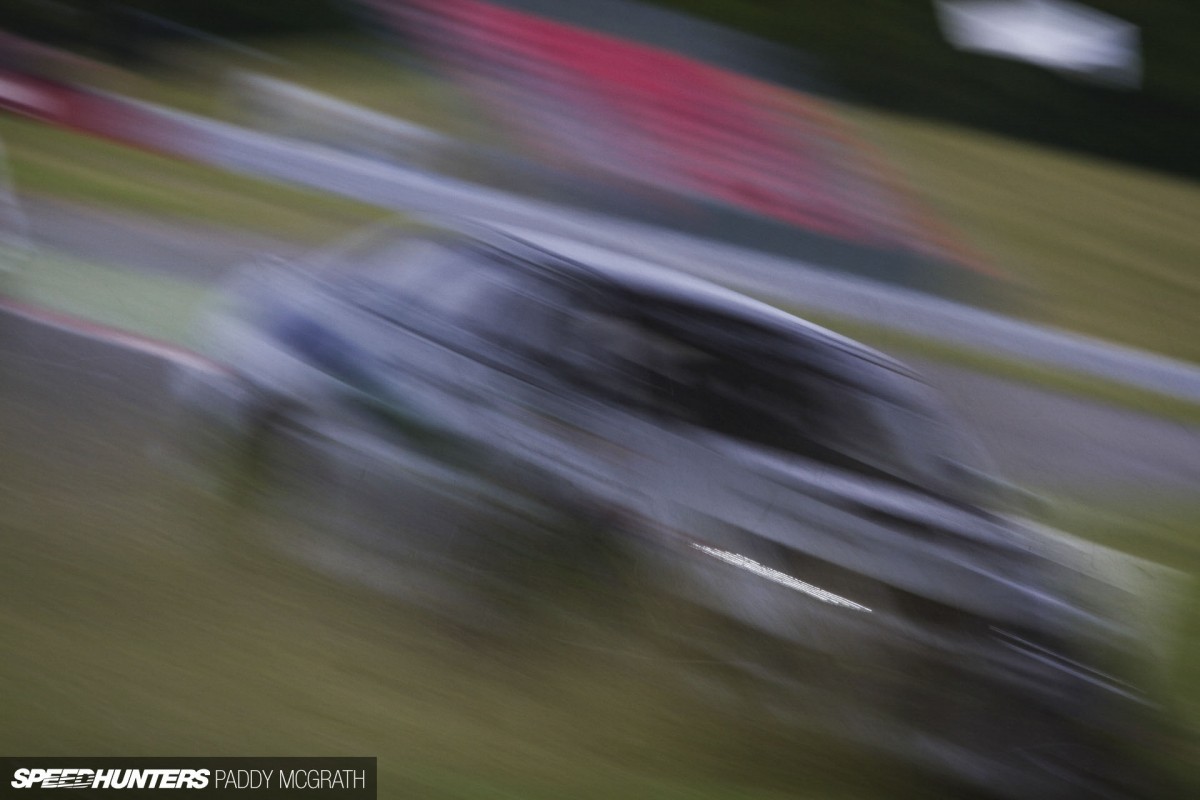 I was venturing into slower and slower shutter speeds when I heard tyres screeching. It was over in an instant – the Lancer Evolution of Simon Norris had lost its rear wing at 180mph, and when he got on the brakes, the car swapped ends and launched him into the barrier. If I had been set up to shoot like the Metro 6R4 above, I probably would have captured the entire crash sequence perfectly, but it didn't happen that way.
It's not something I dwell on, but I did want to use it to make a point. That is, sometimes sh*t happens. Some days you are lucky and other days you're not. Get out there and shoot. Don't worry if you make a mess of things; just be sure to figure out why you messed up and how you can avoid making the same mistake in future.
Embrace your mistakes.