I blame Ben
Air. Bags. Coils. Springs. Stretch. Poke. Offset. Juice. Fitment. Dish. Low. Slammed. Stance. Flush. Tuck. Drop. Rake.
There was a time where I was blissfully unaware what most of those terms meant. During those dark years, a car was either low or not low for me. I had no in-depth understanding of 'proper' wheel fitment or what an HLS system was. In the back of my mind, there was always this niggling thought when looking at certain cars that something was either perfect or just not quite right. A certain je ne sais quoi if you will. Then I met Ben. Now, je sais.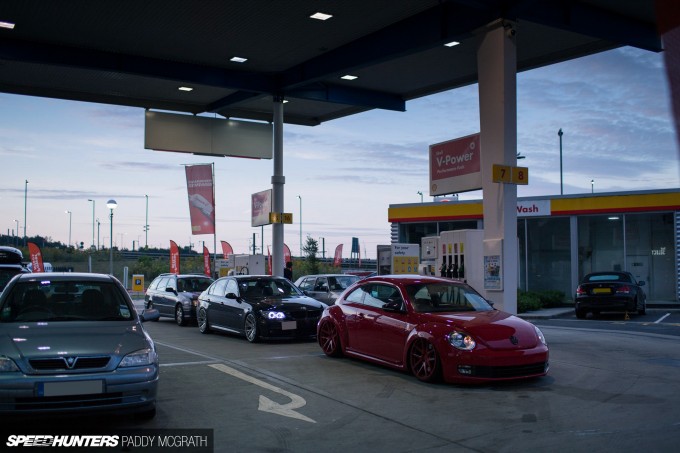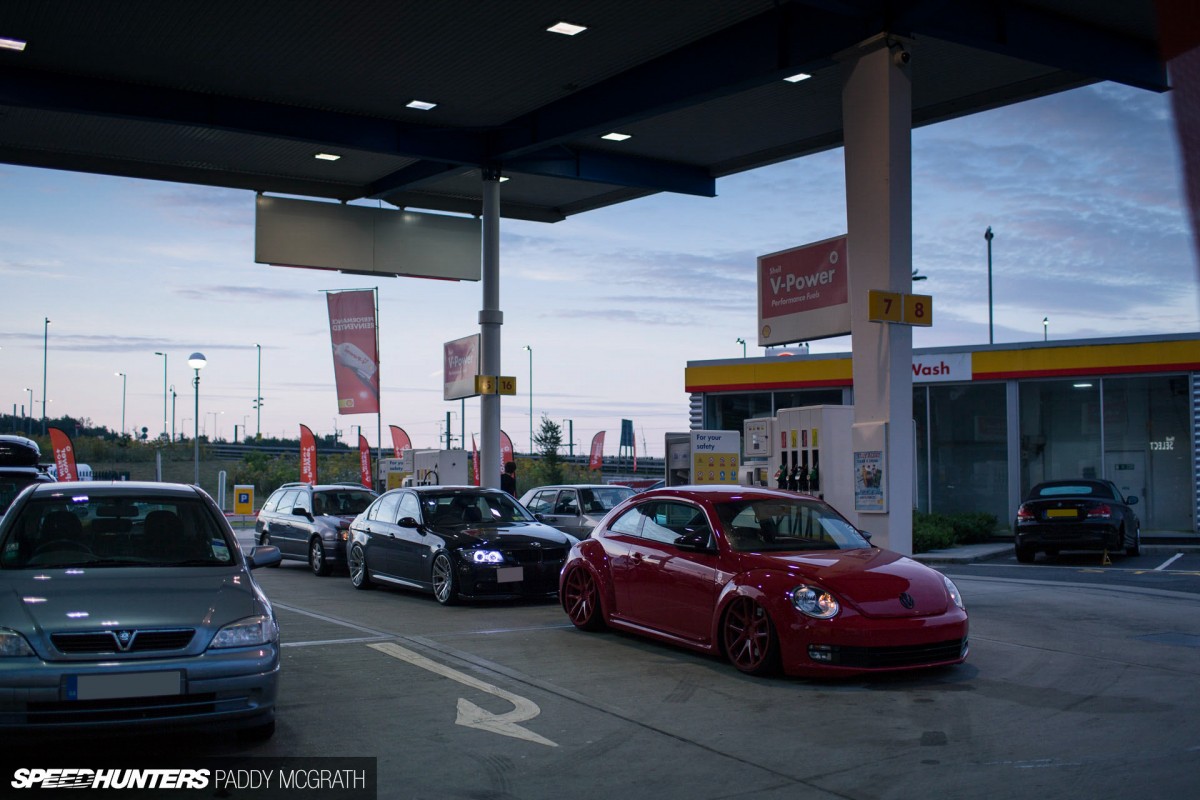 Throughout 2013 we've been on many an adventure together; we've crossed continents and the high seas, and probably worked closer together than any two men should. More than anything though, working with Ben was a massive learning experience. Not just learning the little tidbits of information that only someone who has spent their life embedded in a particular scene can show you, but more so about his passion and how he embraces a different way of life. More importantly, how this way of life is expressed through his love of cars. Ben left an impression on me that will likely not wear off any time soon. He reminded me that cars are not about horsepower figures, performance levels or lap times.
They're about having fun.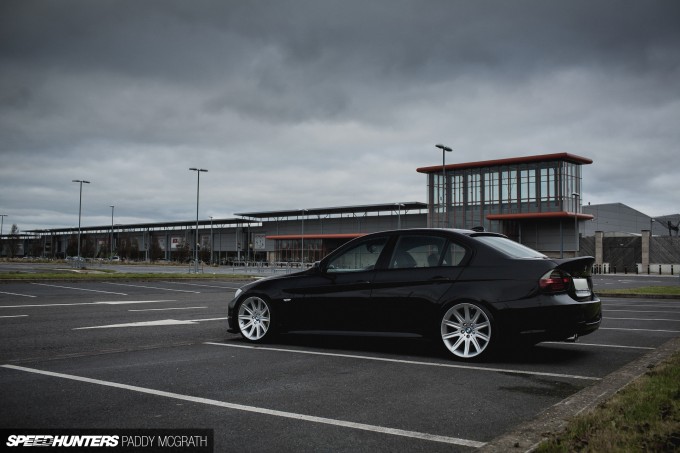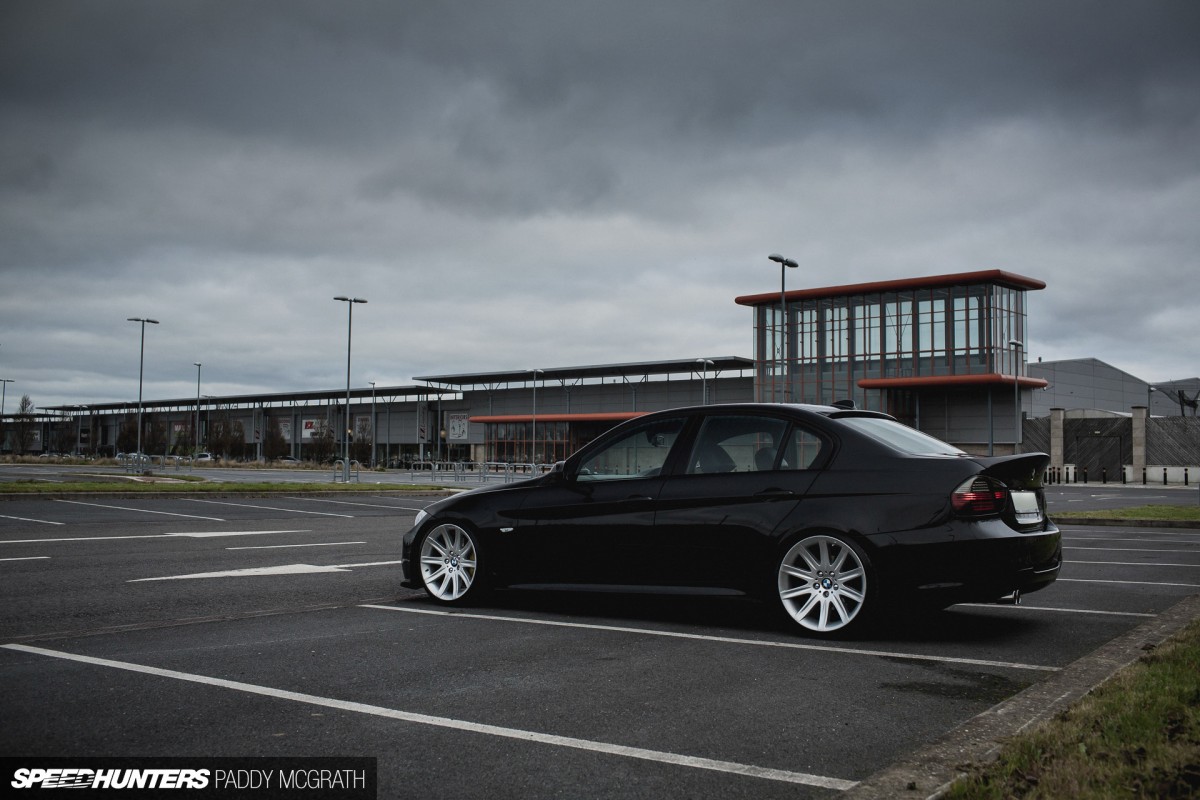 I think the term stance itself has been completely misappropriated over the last few years. Technically speaking, every car has stance. From a slammed Scirocco to a factory Fiesta. Nowadays, stance is often used (usually with negative connotations) to incorrectly describe a scene that is primarily concerned with show car looks, low ride height and aggressive wheel fitment. Stance, when used correctly, is the measure of how a car sits. My car has stance. Your car has stance. Project Nemo has stance. None of those mentioned have the same stance.
It is primarily from my experiences of developing my own car that I've learned a lot about my personal tastes. I don't like stretched tyres or excessive negative camber. I would certainly agree that too much of either can be dangerous and irresponsible. But like everything, I will concede that when applied in moderation, they can add to the overall aesthetic of a build.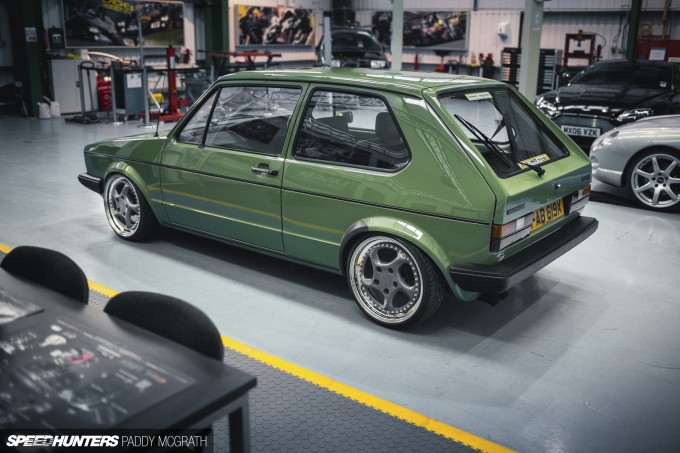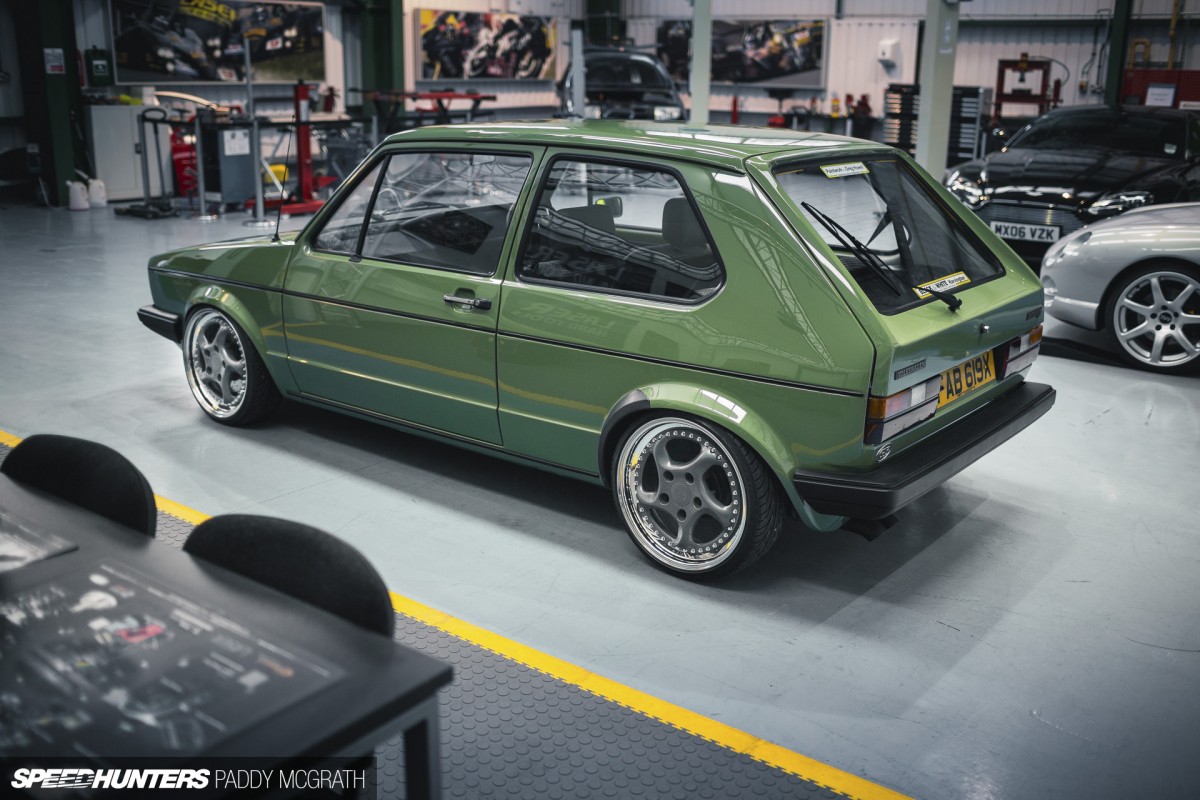 To write off the entire VAG scene as simply slammed Dubs that are 'broken' (I've come across that in the comments on more than one occasion) is rather ignorant in my opinion. I certainly don't judge any other scene by the worst examples that come from them. For instance, I know that the guy living down your street who owns a 1.4 SOHC Civic with a straight-through exhaust and who drives like a dick everywhere, is certainly not representative of the Honda scene as a whole. I know that the good guys in the Honda scene think exactly the same of those sort of guys that I do.
Instead I would always look at the cream of the crop to gauge my interest in any particular automotive sub-culture. Take Greg Howell's TDI powered MkI Golf as an example. Greg built the car a few years back and has been enjoying the result of the build since. He didn't build this as a track car with performance in mind, he built it because he wanted to. The car was also built to show off Greg's workmanship (he's a painter) and serves as the perfect advertisement for his business. I've yet to see paint as good as Greg's on any other car, new or old. He has now parted ways with the car since we featured it, but needless to say, we're already salivating at the thoughts of his next build.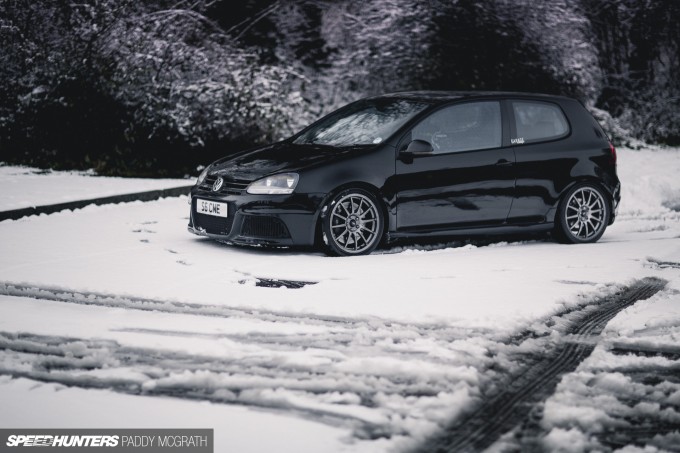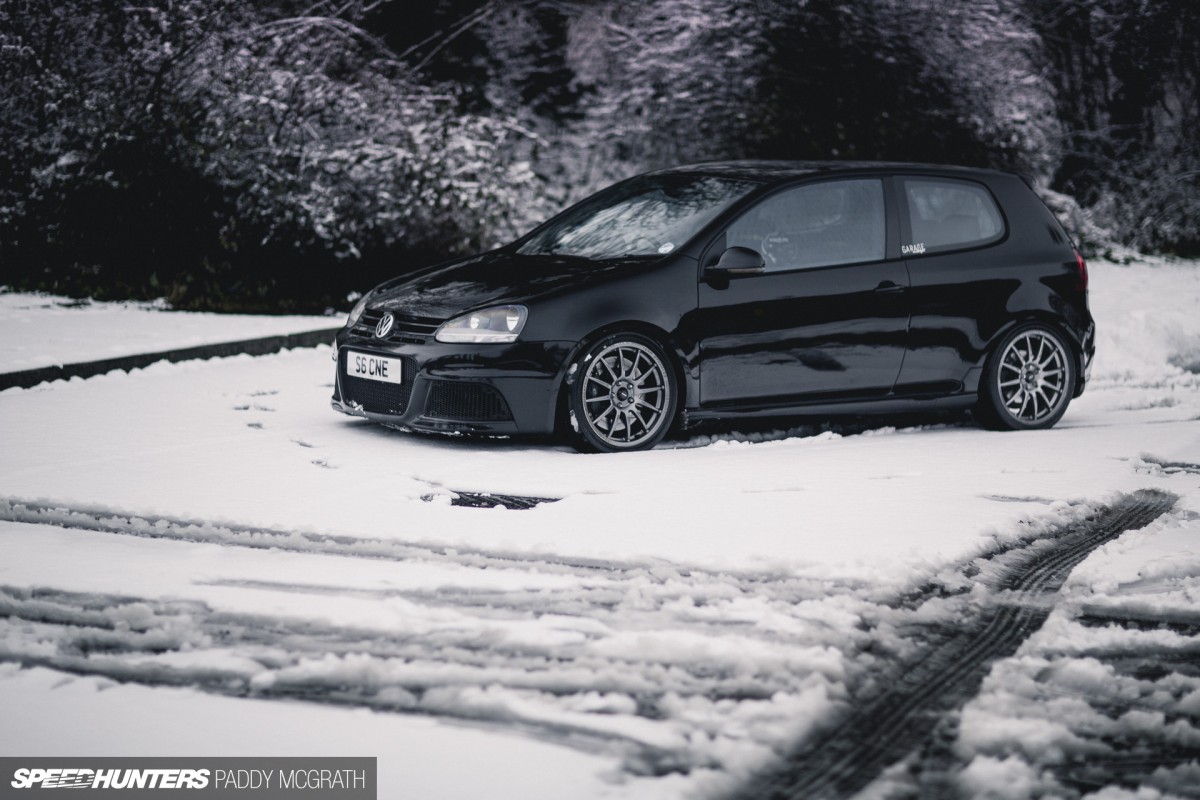 Ryan Stewart's Golf is another example of the variety within the VAG scene. When we featured it back in February, it was running 400+hp and has since evolved into an even more potent set-up. The fact that it's got an aggressive and low-slung stance, whilst retaining proper fitting tyres and sorted geometry, goes to show that it's not always about poke and tyre stretch to have a car that sits well. This is a performance build with the looks to match.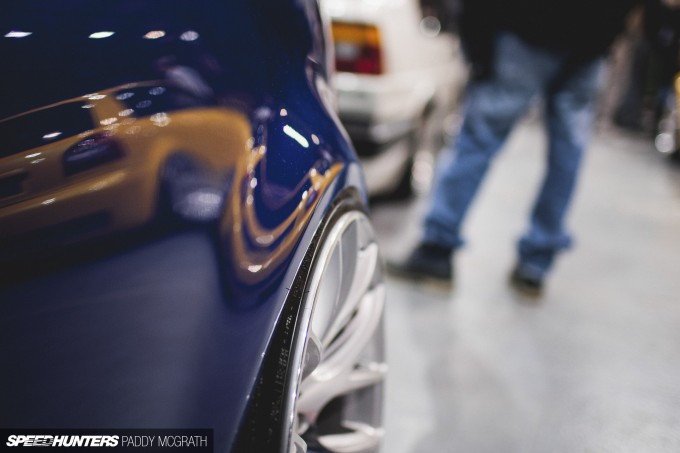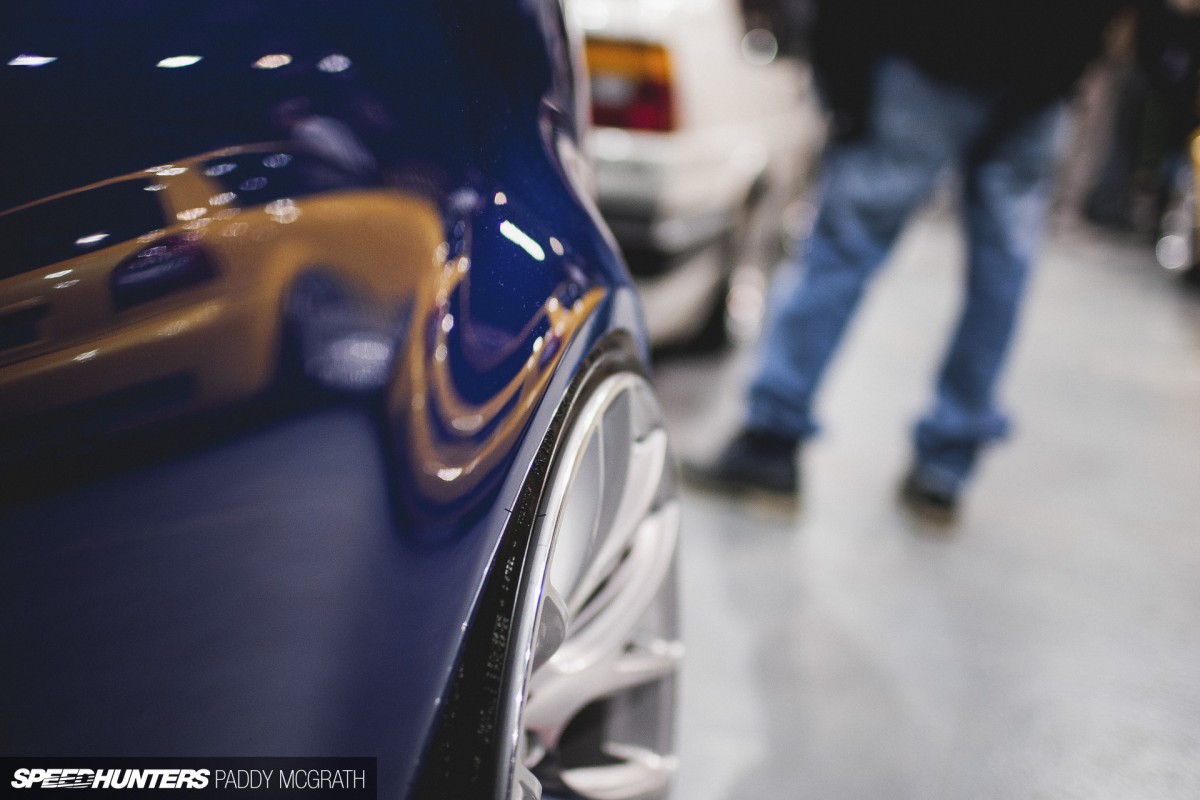 Then you have the out-and-out show cars, which nearly always divide opinions.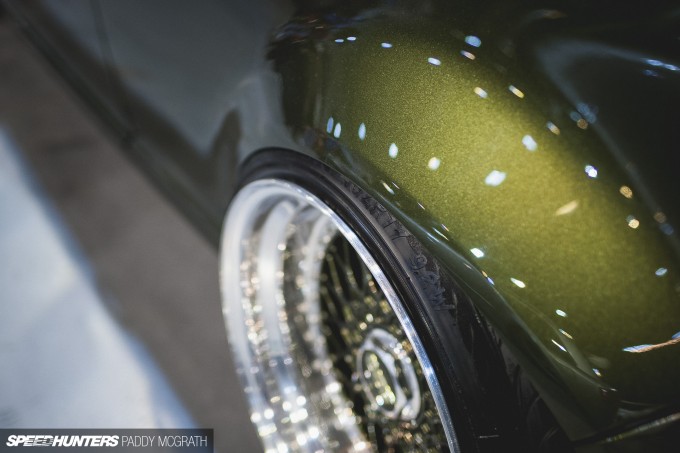 I know that some of you are suppressing a little bit of inner rage at the thoughts of this. I won't lie, because I too sometimes feel that rage. But I always take into consideration the complete build and take the time to investigate the why. Usually, it makes perfect sense and you quickly come to appreciate how much work and love went into making this 'broken' Volkswagen. Regularly, cars running with aggressive fitment like this are on some sort of air or hydraulic suspension. This means that whilst it fills you with rage when it's hard parked, once it's moving, it's more than likely running at the same height as most other cars on the road. As the car is raised, negative camber is reduced and the vehicle's geometry returns to acceptable figures.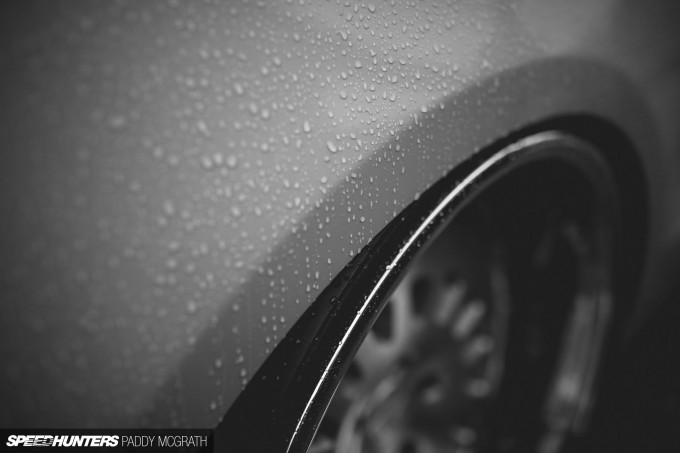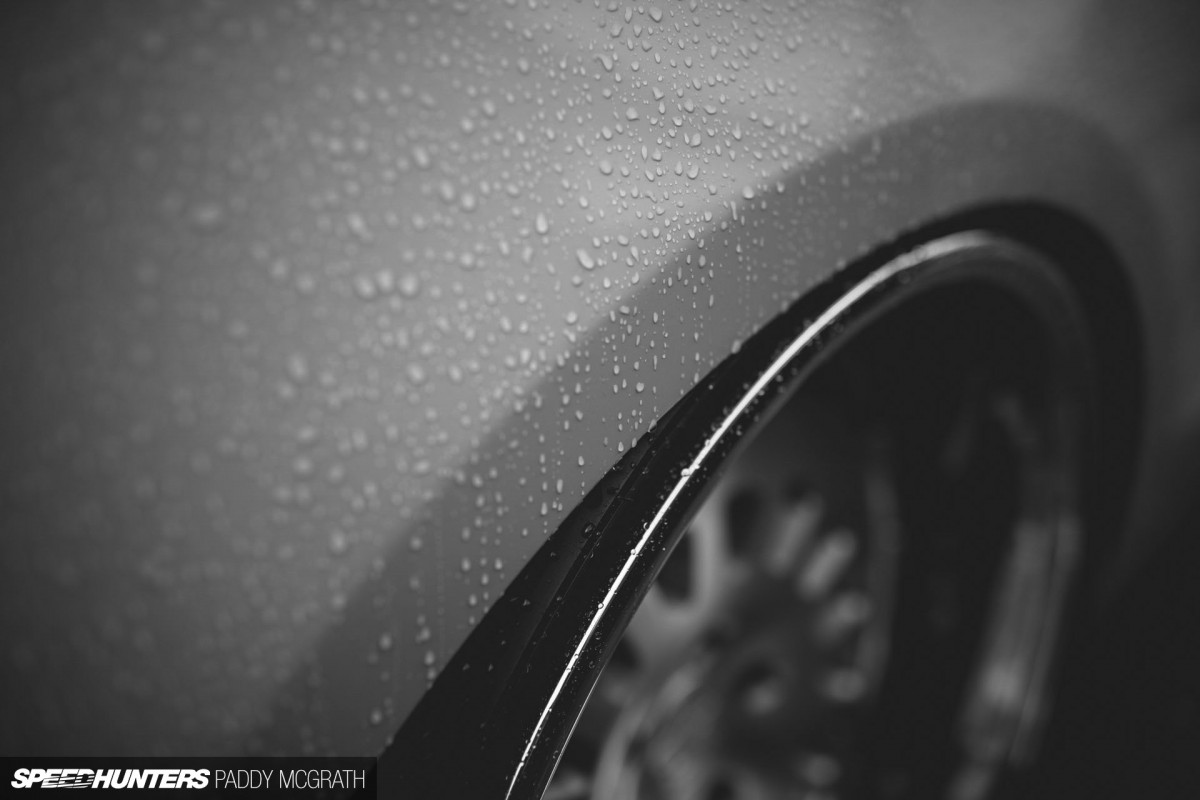 Tyre stretch on the other hand is more of a grey area. Whilst a little is fine (Porsche ran stretched slicks on their Cup cars), a line does need to be drawn somewhere. Whilst I personally wouldn't run that much stretch, once I can't see the barrel of the rim and the owner takes the care and precaution necessary, I'm usually okay with it. For all the cars I've seen and photographed, I've never encountered an owner who has had a tyre pop off or had any issue. This is usually because the owner is aware of the limitations of running a stretch and ensures that their tyre pressures are monitored regularly. Common sense applies.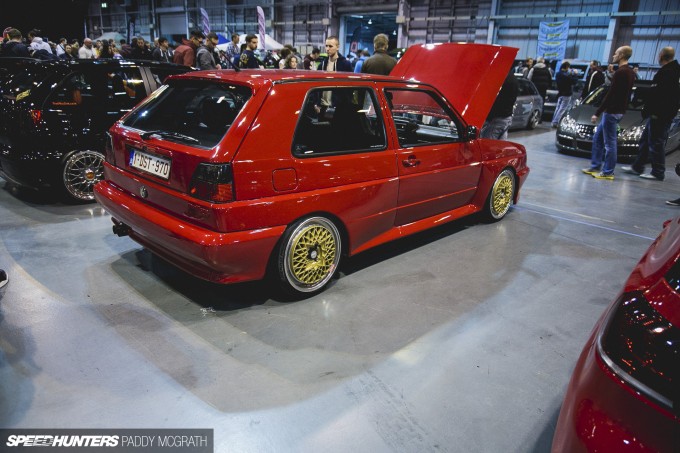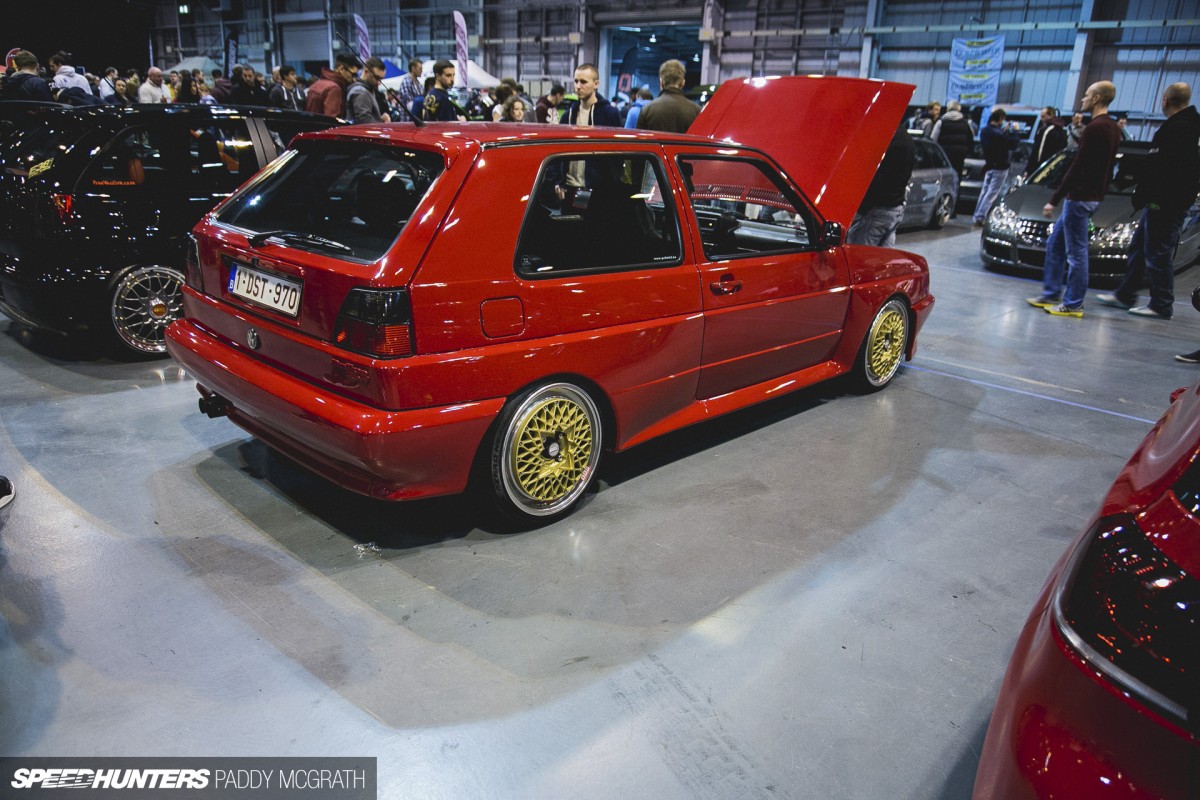 As 2013 has plodded along, it's becoming evident that there is a shift in attitudes and tastes about how a car should be lowered.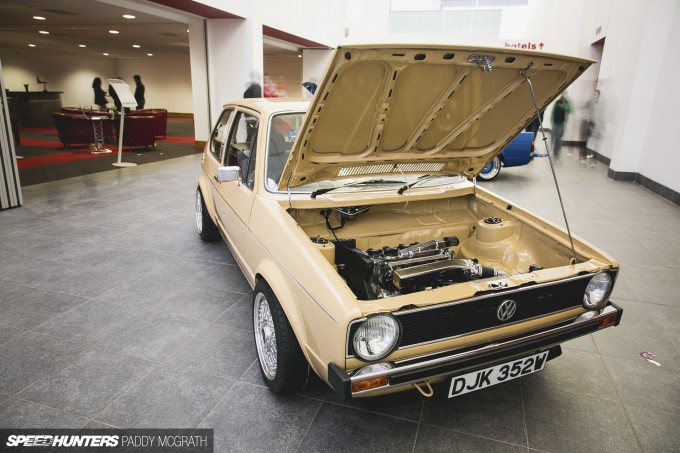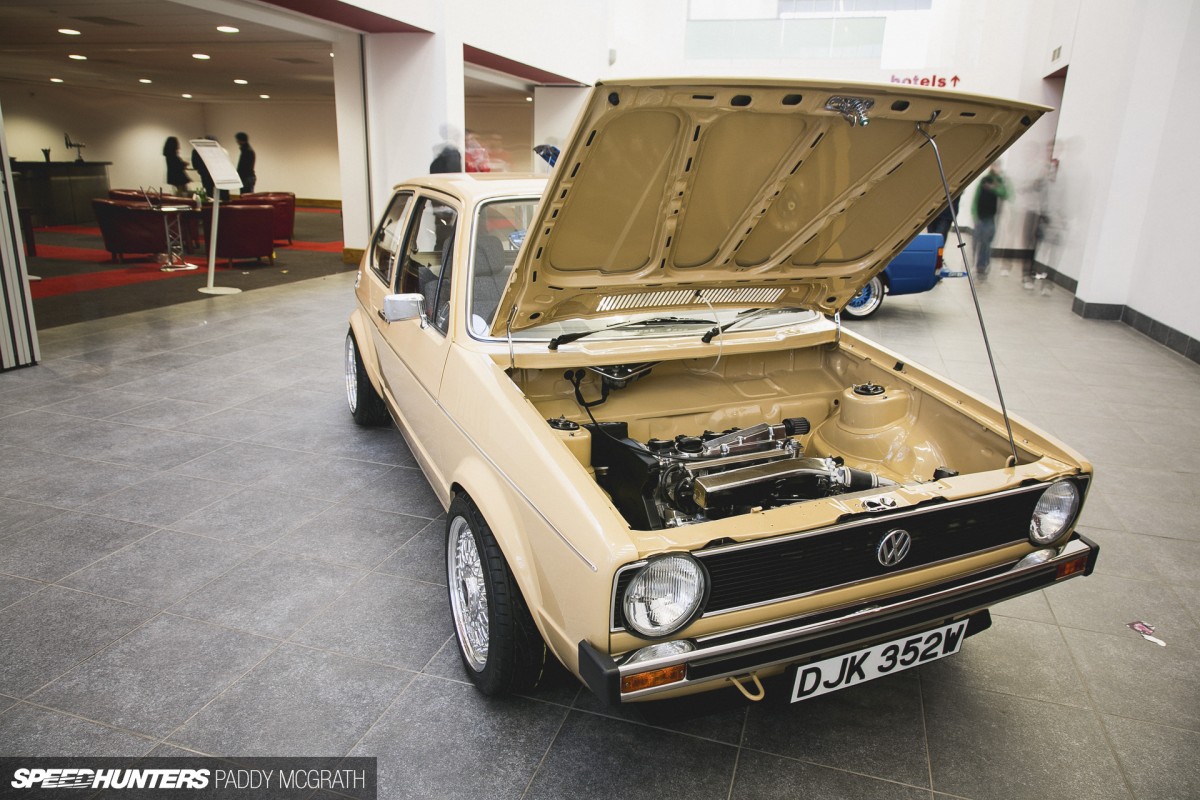 But more on that shortly…
Poke is out, tuck is in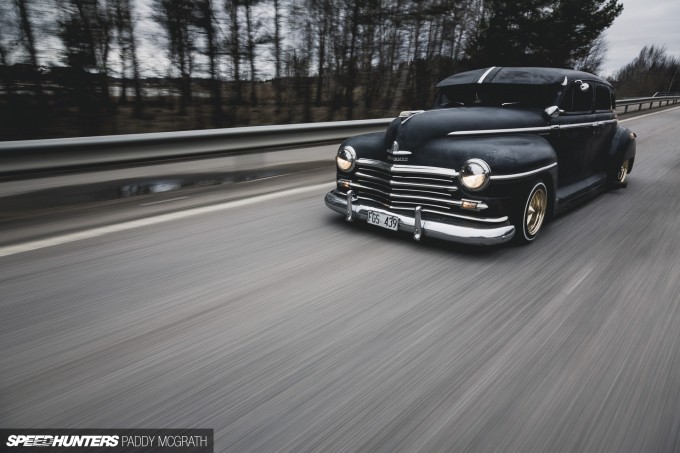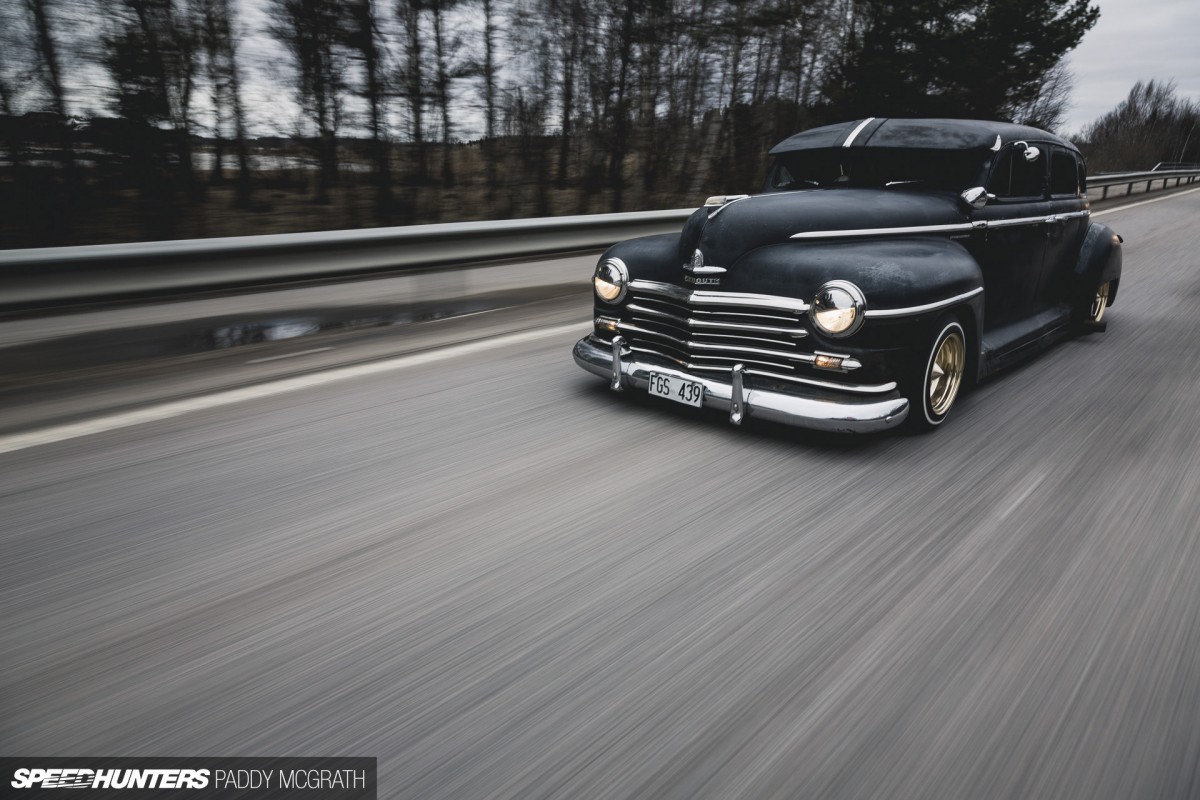 I always have a little chuckle when people talk about how they can't wait for 'the stance fad to end'. As I've already written previously, stance is the wrong word. Secondly, low cars have been around for a long, long time and it's most certainly not a fad. They are here to stay.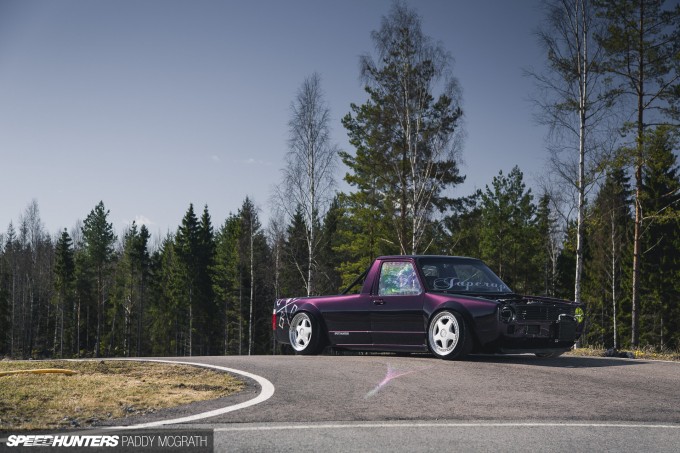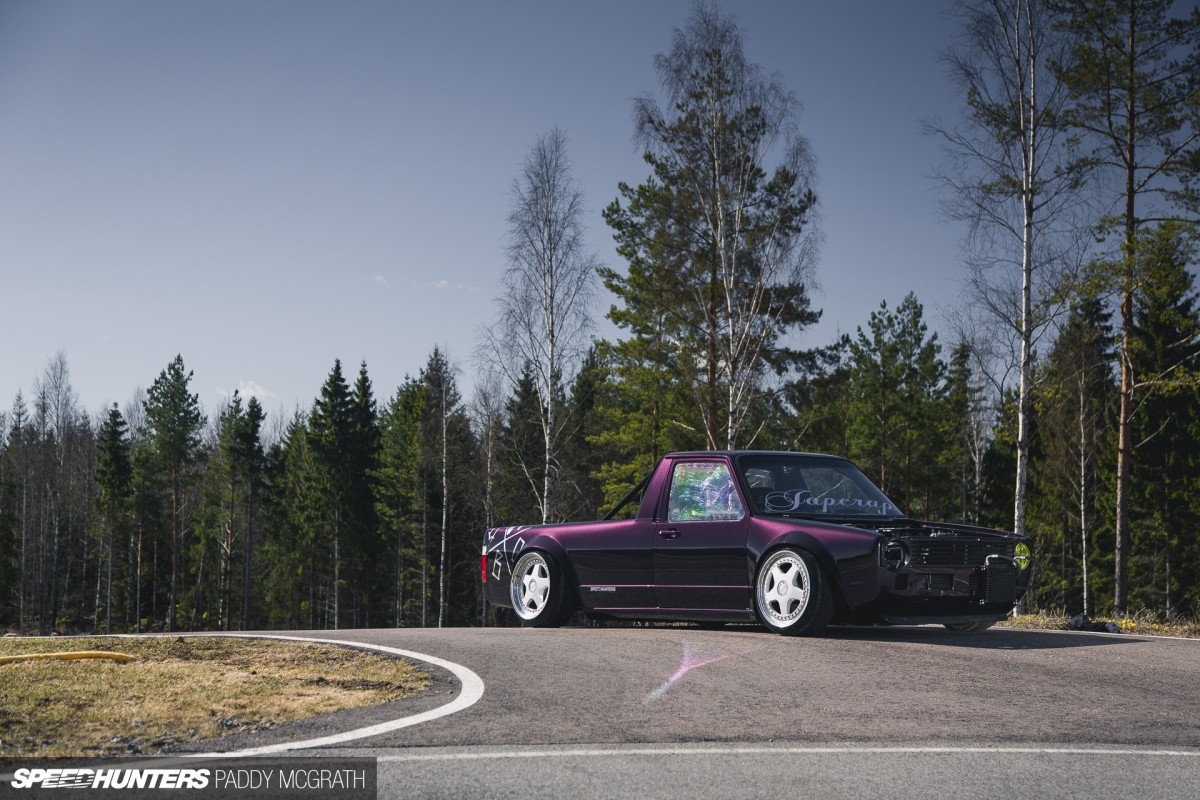 Forgetting the performance side of things for a second, there's a simple reason behind that prediction and one that although is subjective, is hard to argue with.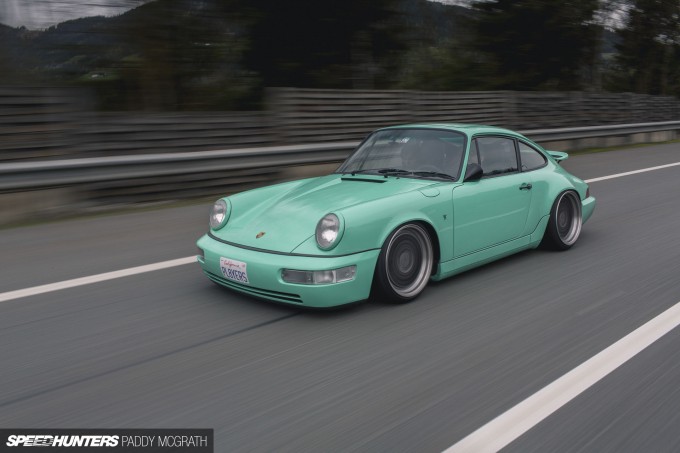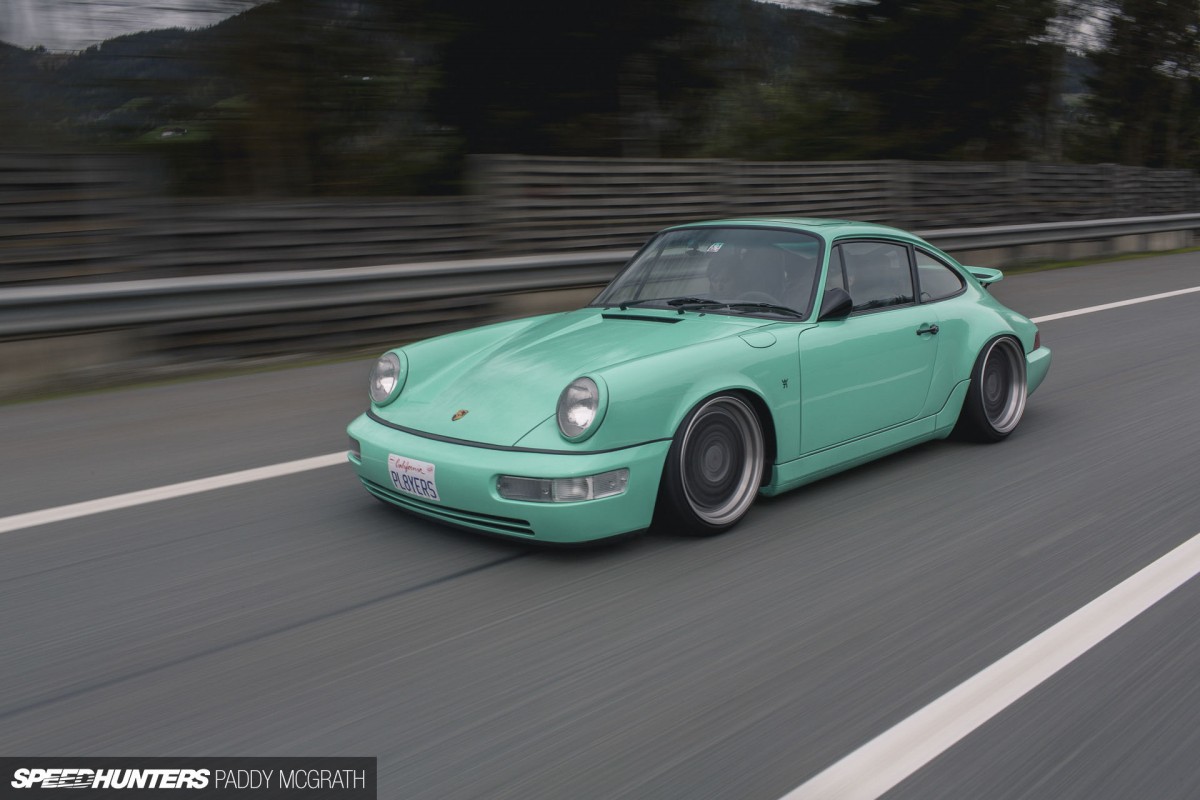 That is, low cars look good.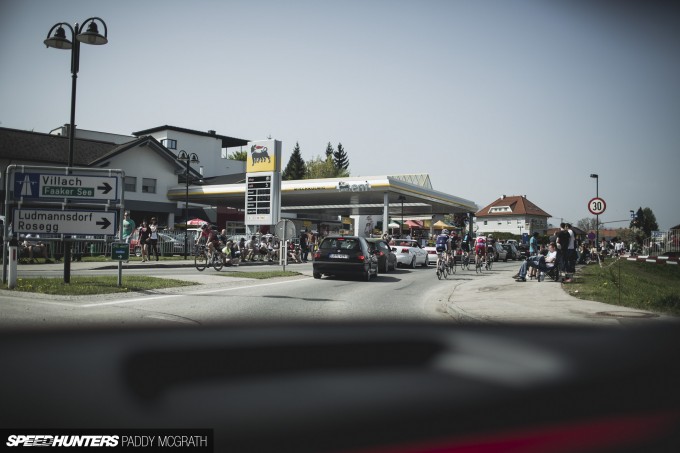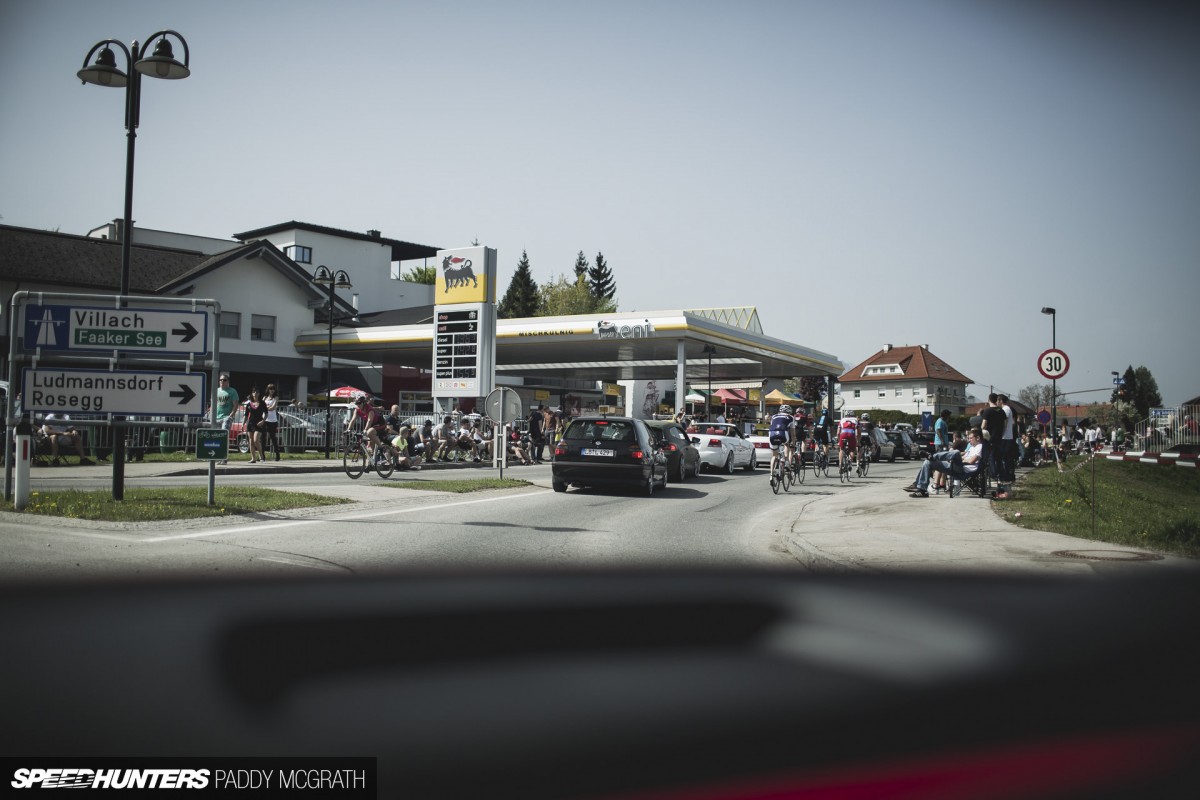 Now, back to where we were in the previous chapter. Wörthersee is pretty much the Mecca of the VAG scene. Every year, thousands flock from around Europe (and often even further) to meet up at a petrol station to show off their hard work and talk about cars. It sounds ludicrous but it's just about as close to petrolhead nirvana as you're likely to find.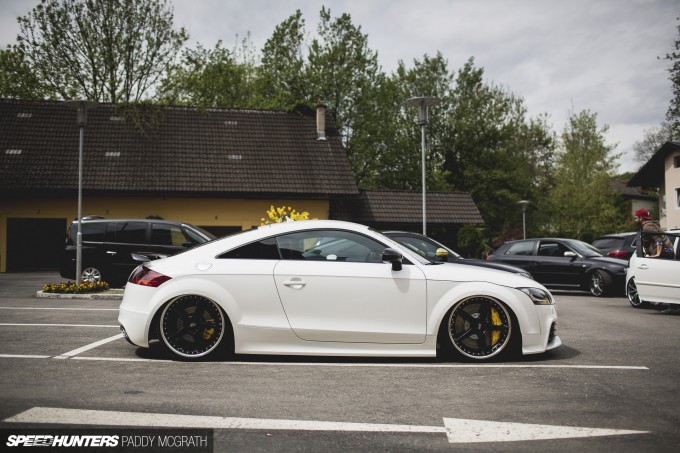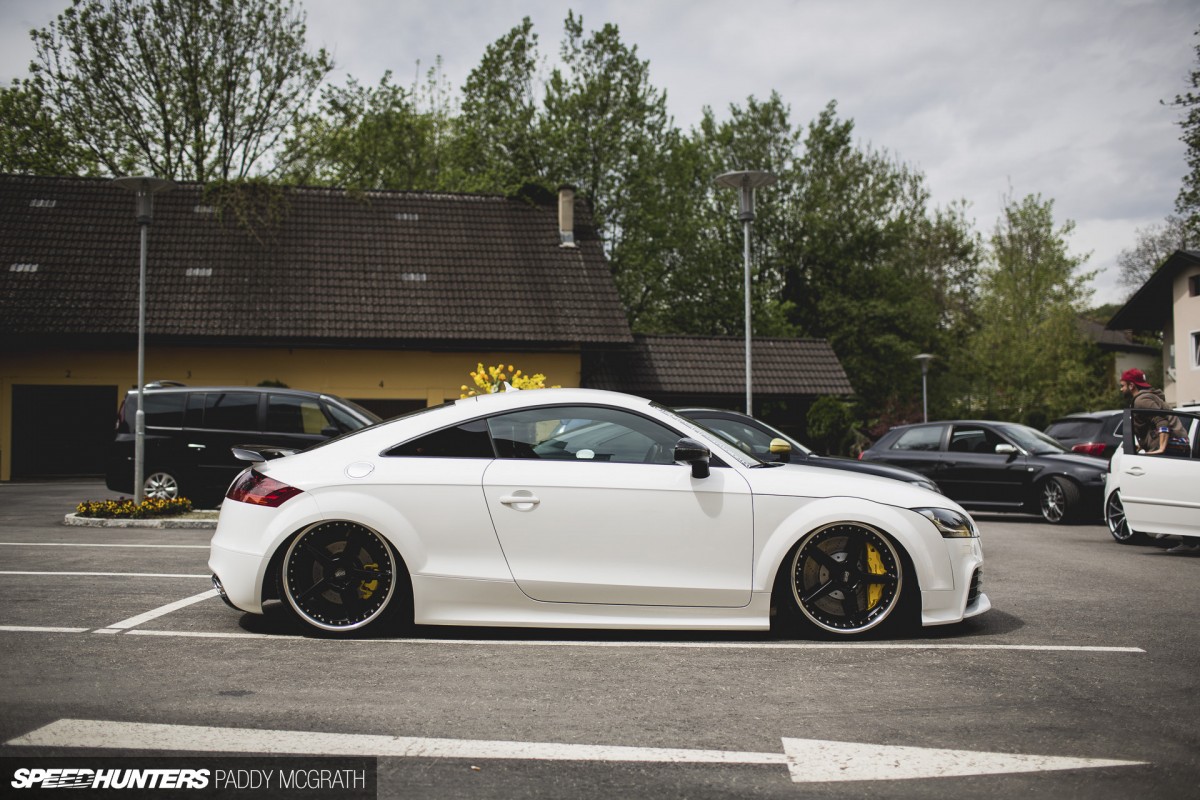 Unlike if something happens in Las Vegas, where it usually stays there, what happens at Wörthersee quickly trickles down and spreads itself across the globe. When we arrived at our hotel car park, Ben immediately noticed a change in trend (I didn't because I was delirious with sleep deprivation).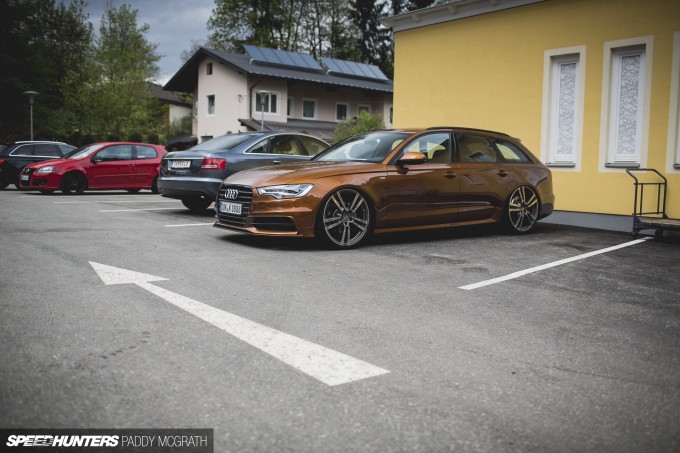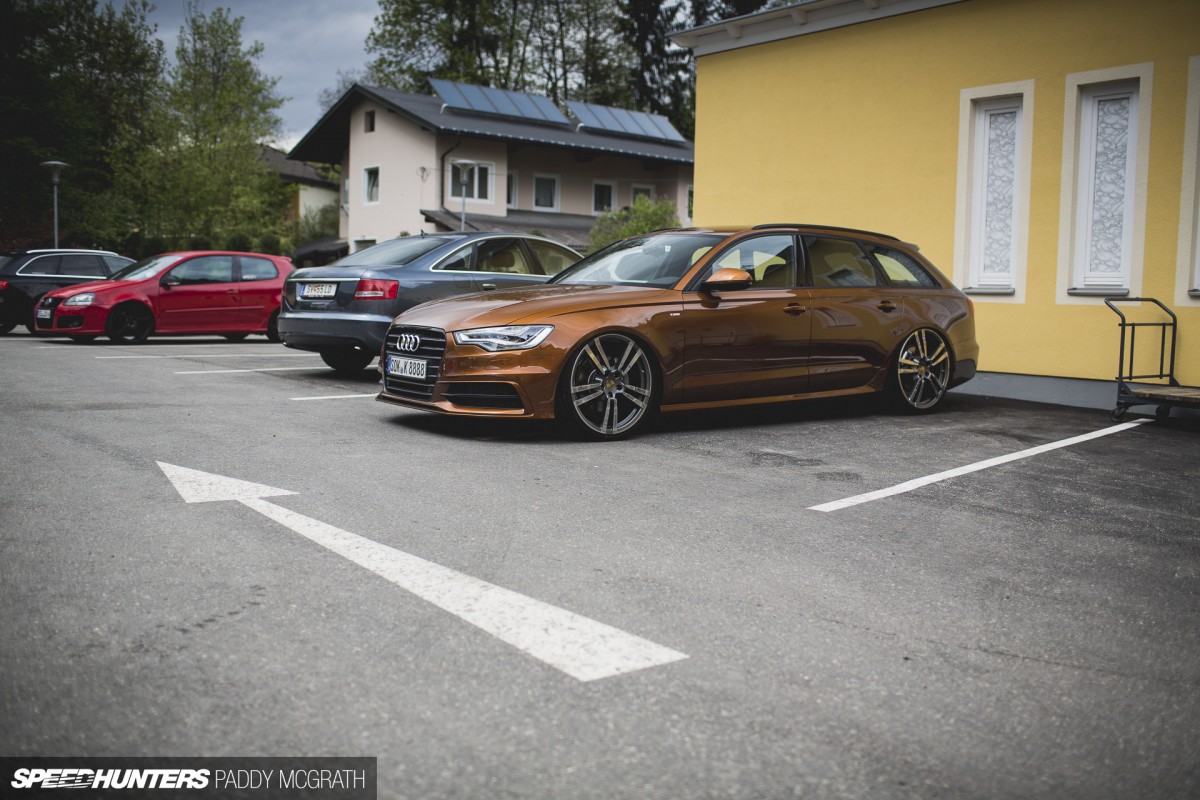 There was a lot of wheel tuck going on. Where 2012 and years previous were all about pushing the boundaries of poke and stretch, Wörthersee 2013 was reversing this.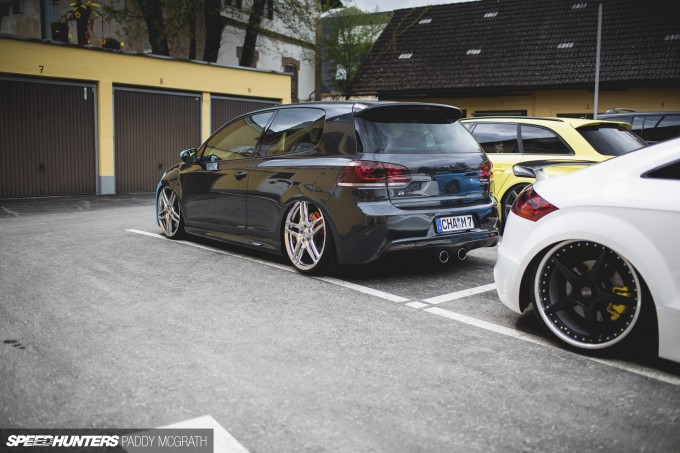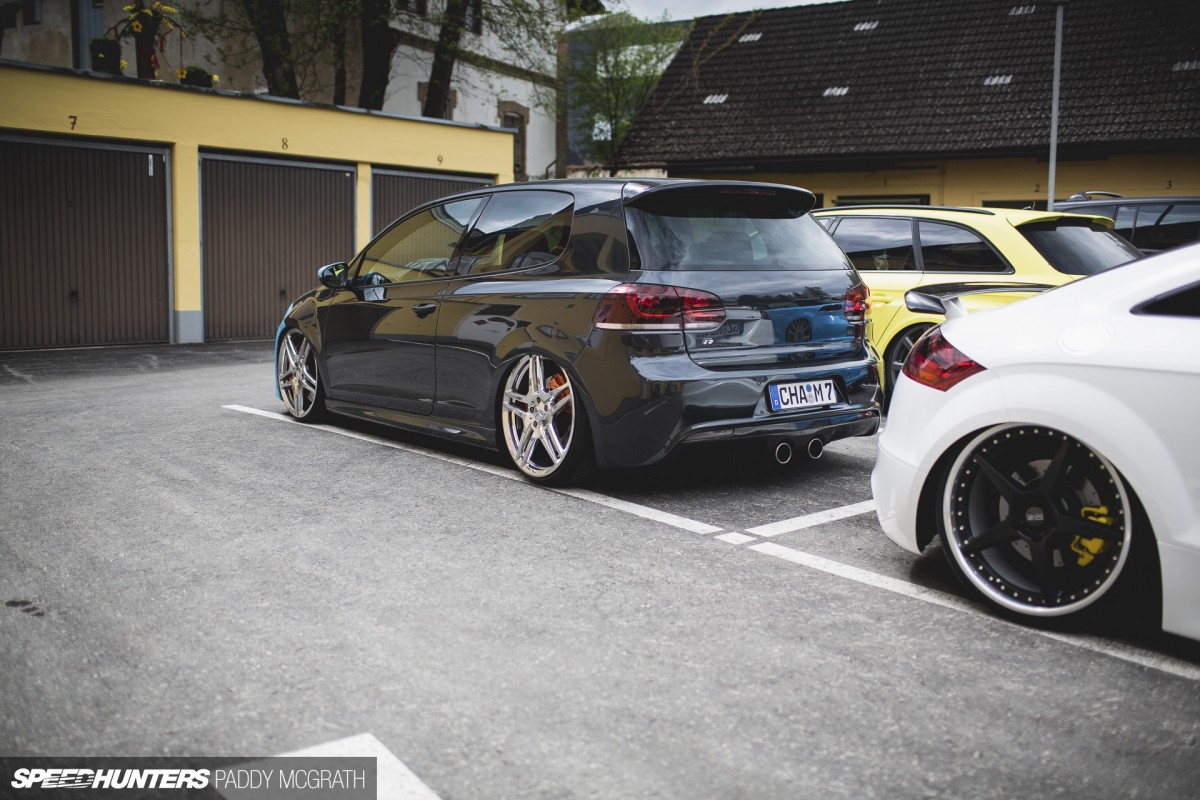 What was even more interesting about this development wasn't just the large diameter wheels and low ride height (it wasn't as if that hadn't been done before) but it was the fact that most of these cars were running coilover suspension.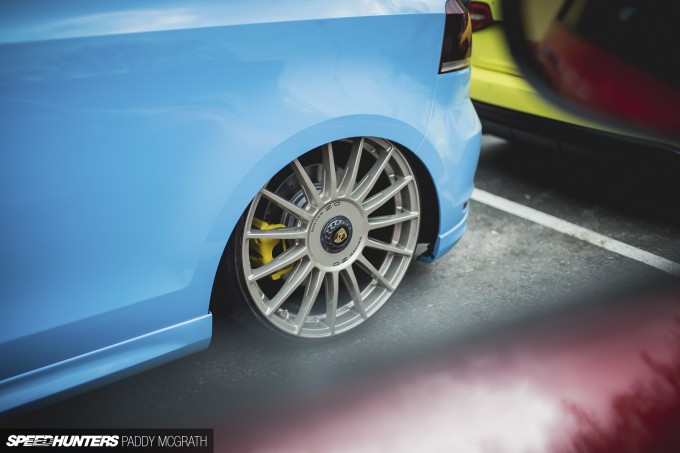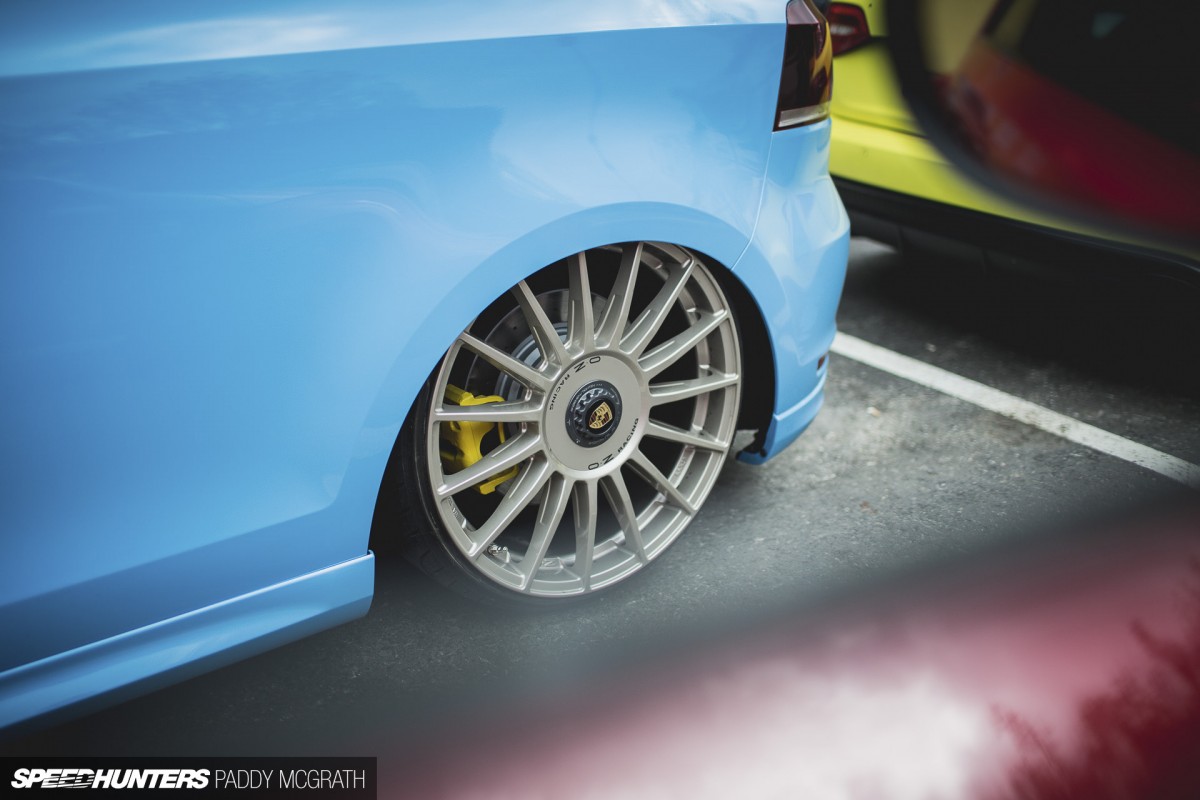 That is, they were static dropped.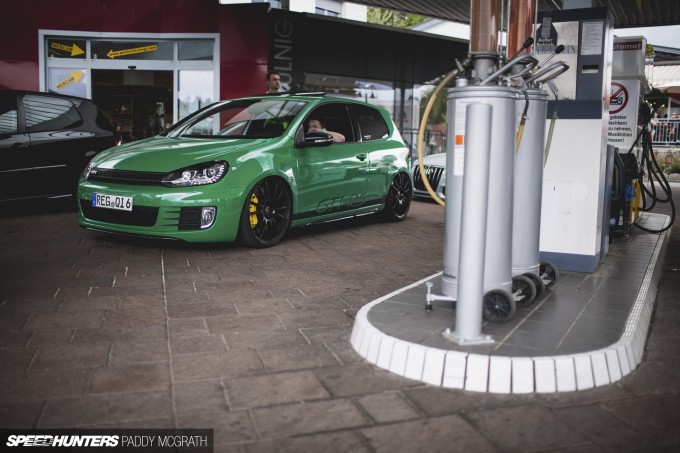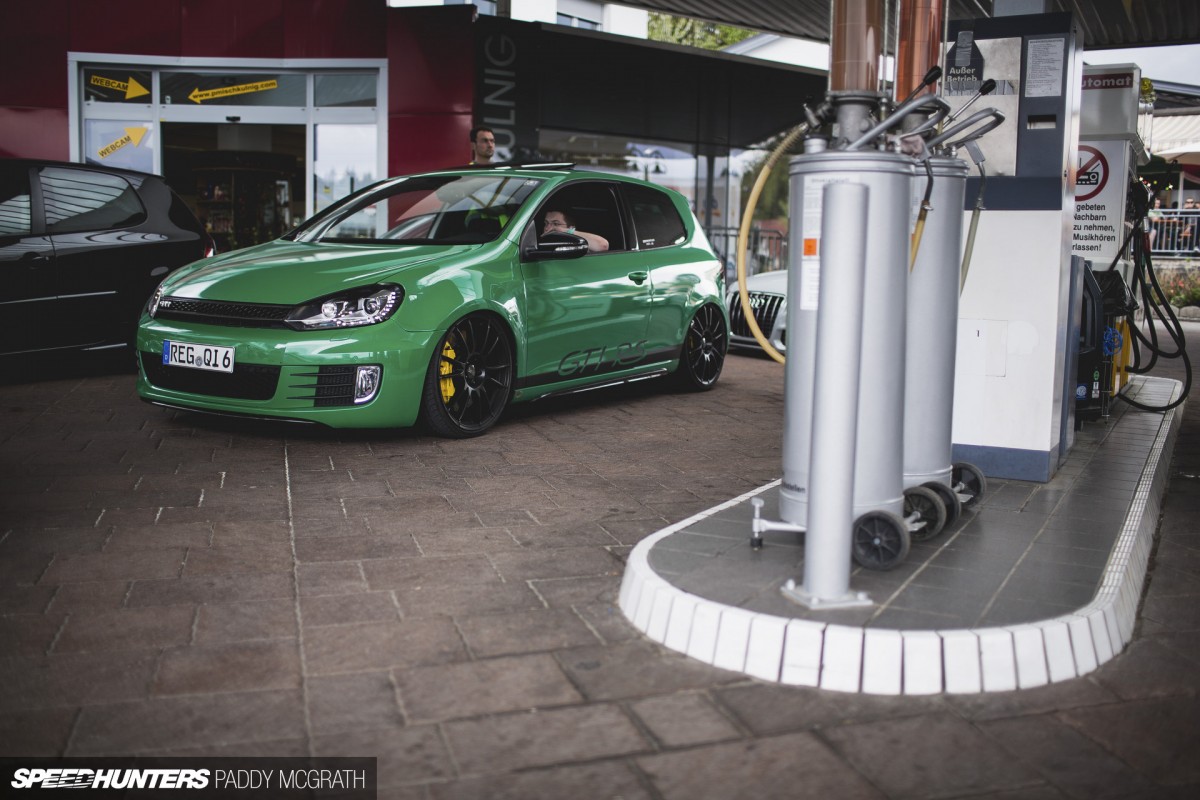 As our week in Austria would go to show, it was a popular style. Lots of rim tuck with a low profile tyre. It was afterwards that I considered maybe this was a method of conforming to their local vehicle road-worthiness checks. Most of the guys we spoke to were running KW Ultra Lows, which are TÜV approved. This certification goes a long way to running a legal set-up in Europe. A trend influenced by legislation? An interesting thought…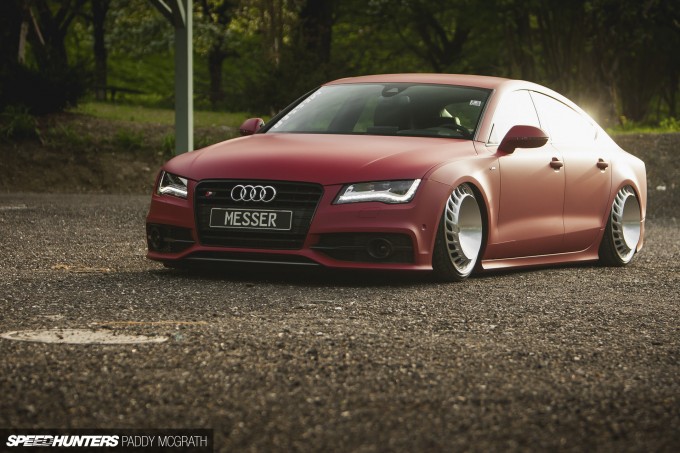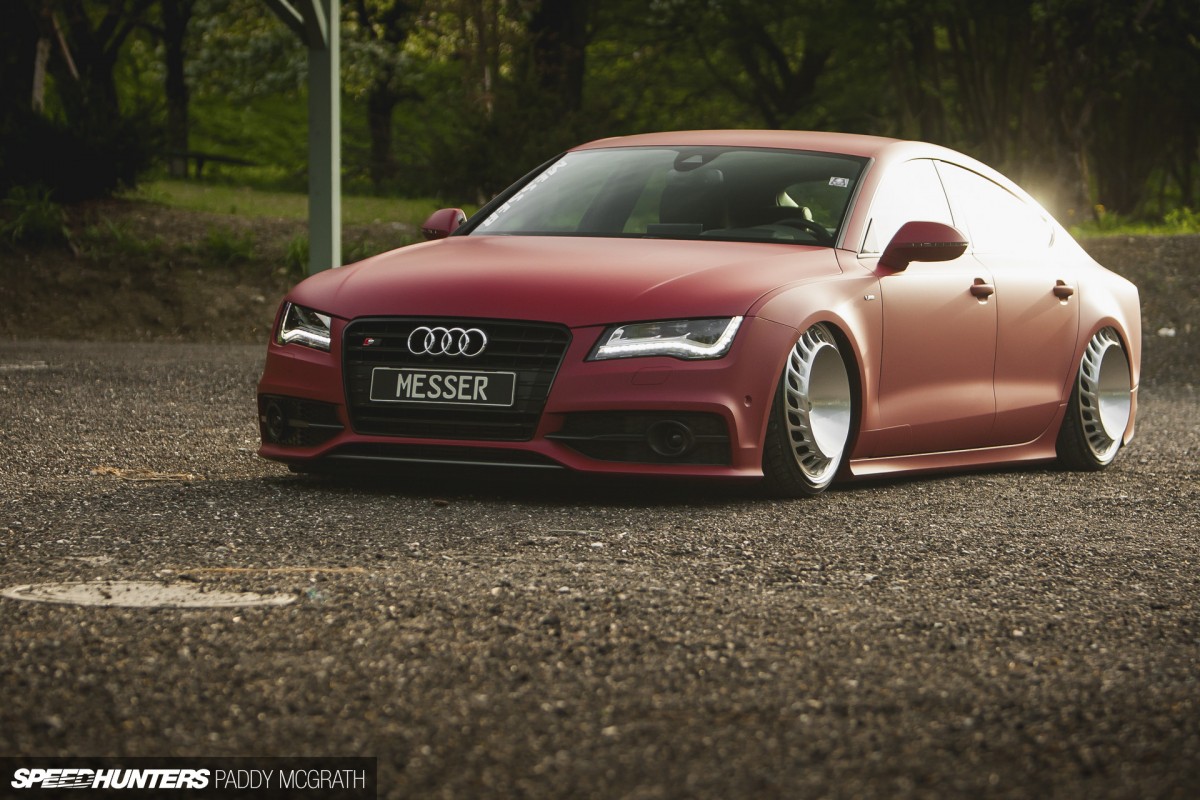 Of course, one of the other big talking points of Wörthersee was the Messer wheels A7. I knew immediately (I was awake at this stage) that this car would cause a bit of a stir. I always enjoy cars that force us to re-evaluate our tastes and push the boundaries for what is and what is not acceptable to the community at large. It's amazing how wheels alone could divide so many opinions.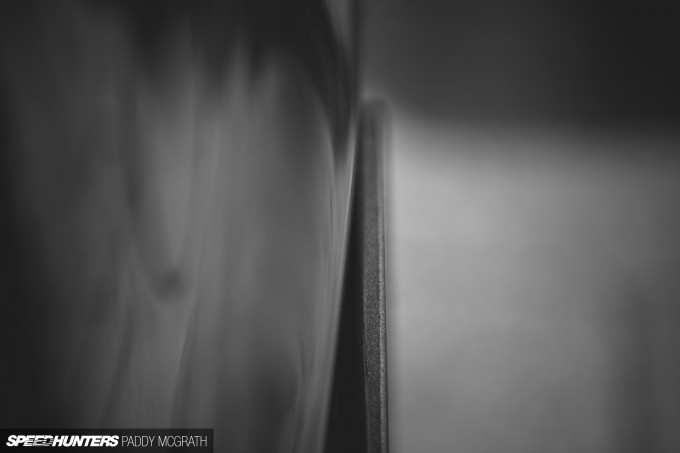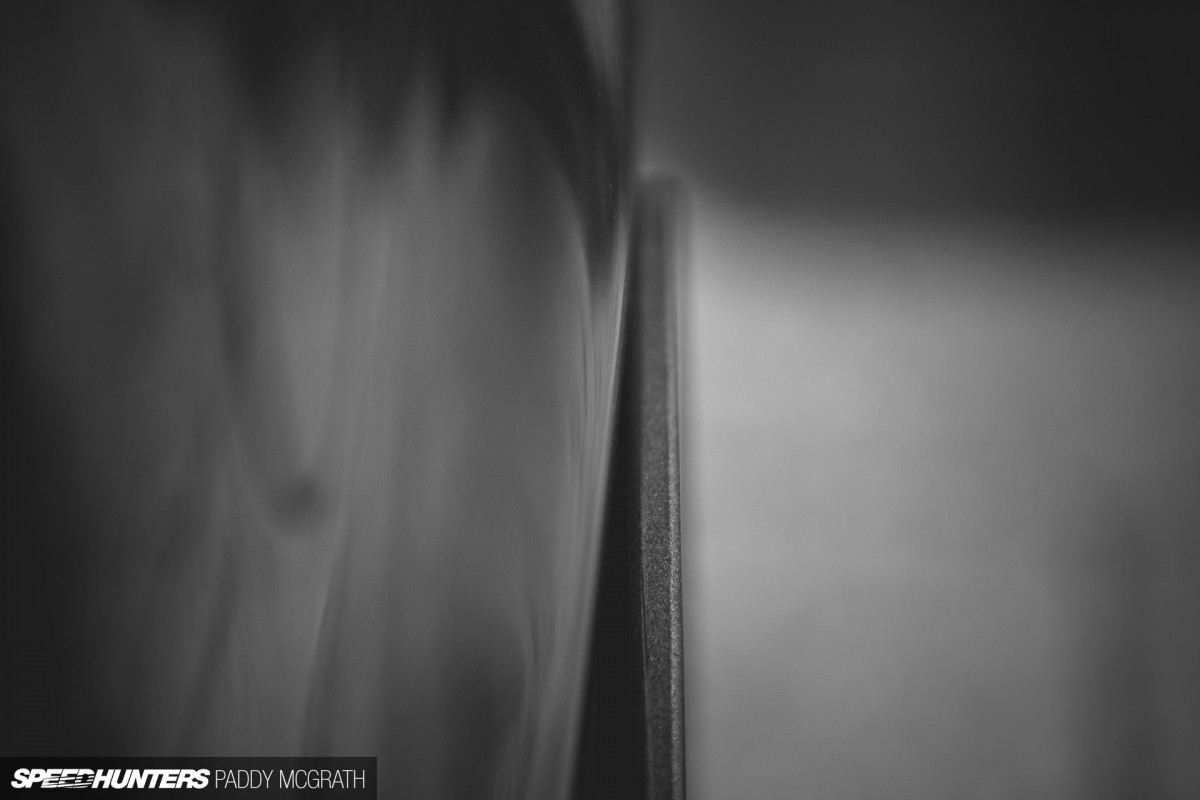 Did what we saw at Wörthersee signal the death of this? Probably not, but I would expect it to become less and less popular over the coming months and into next season.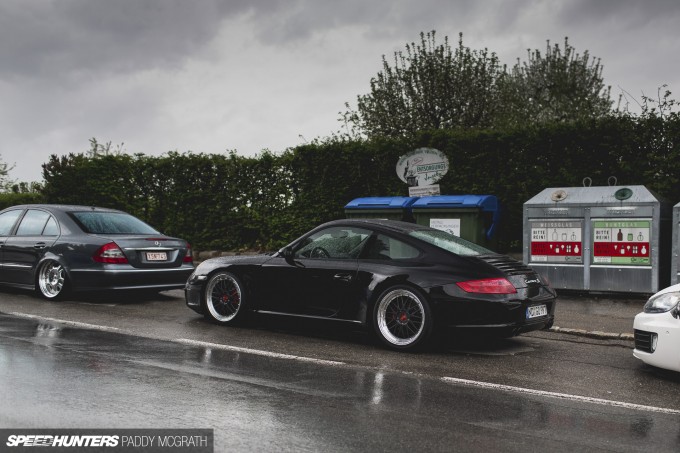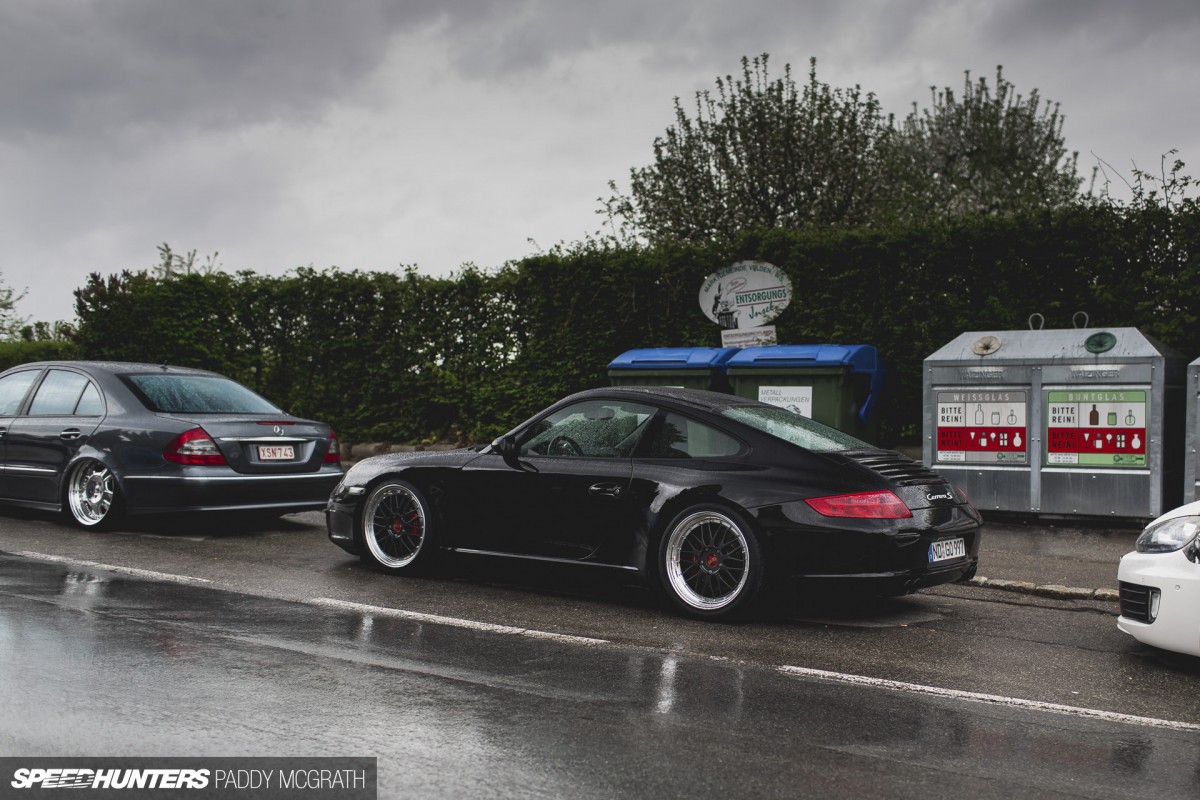 I would expect/like to see more cars running more rubber but retaining an aggressive stance, something that a tucked wheel will allow. Only time will tell…
More rubber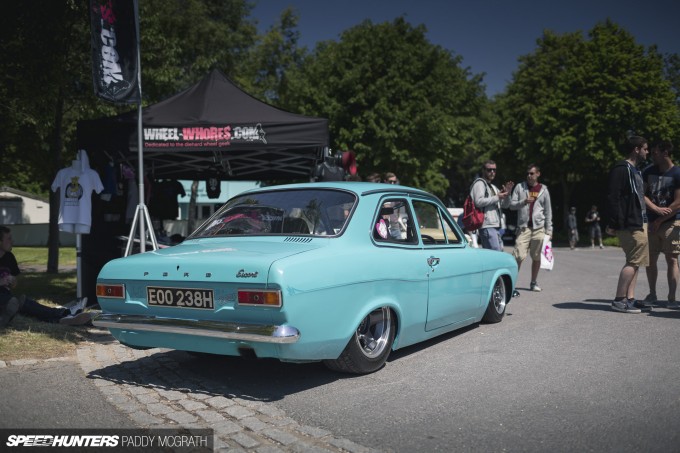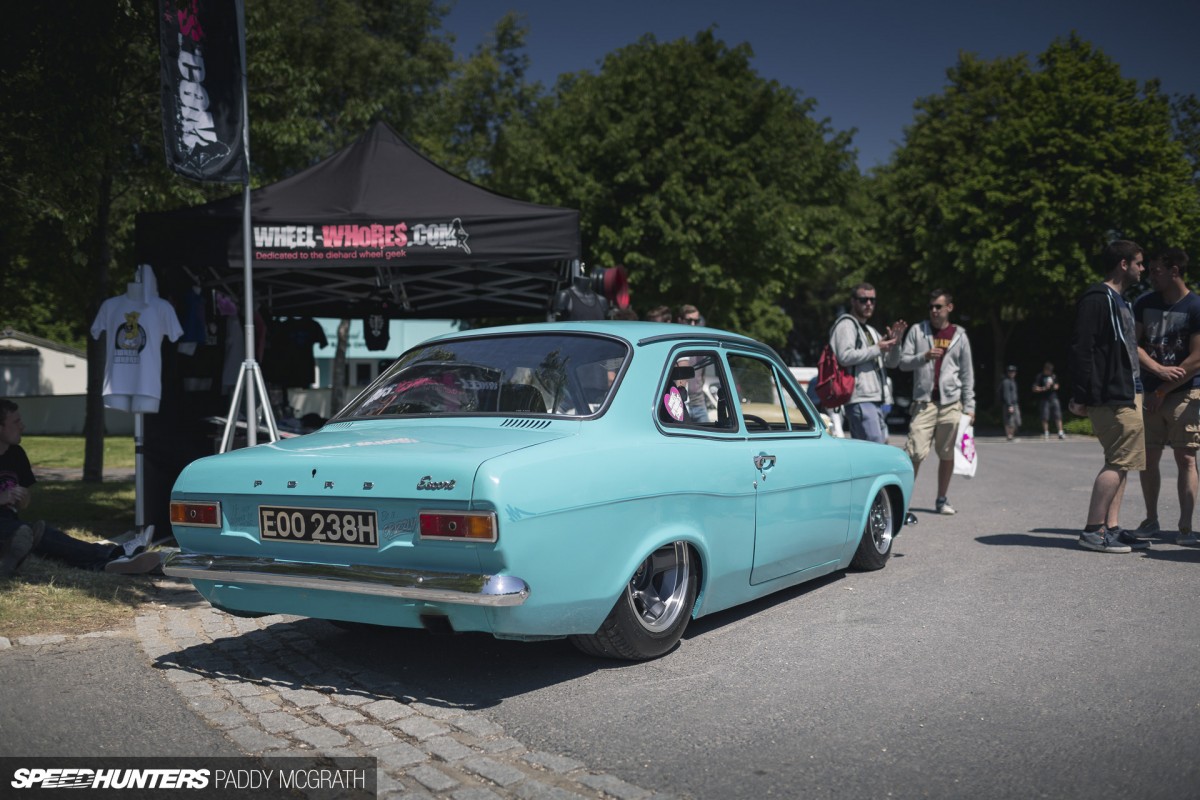 Body drops are another part of the scene that are reappearing with more frequency. It says everything you need to know that this Escort was originally modified in the 1980s…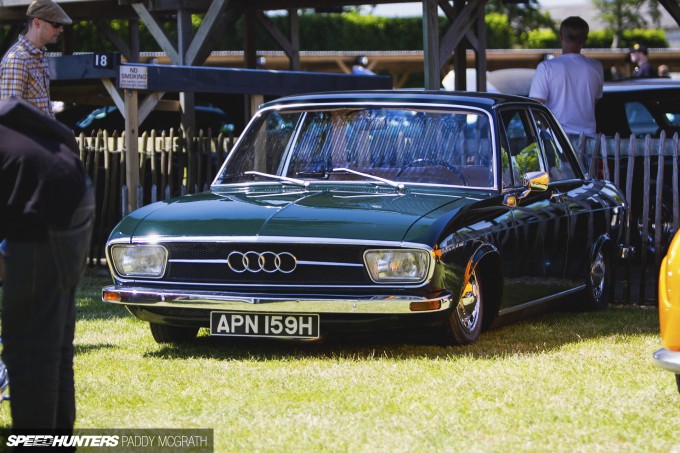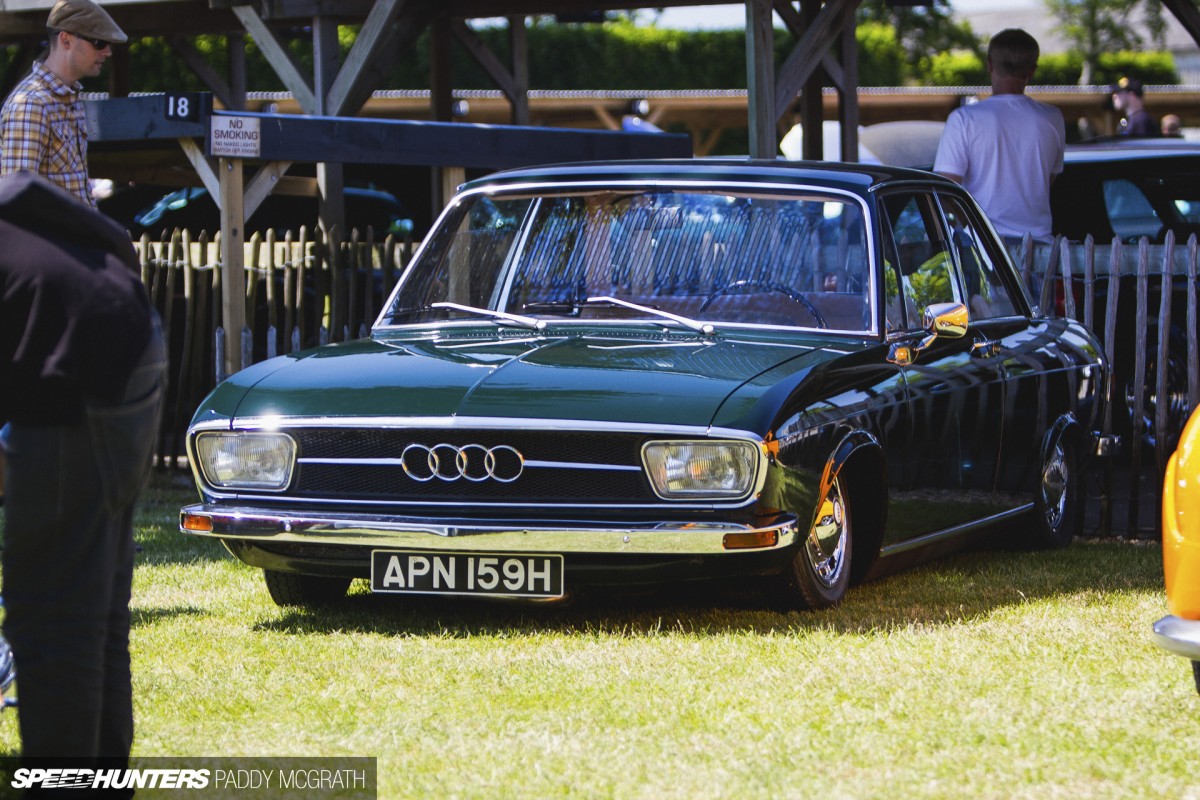 As are classic restorations with a low rider twist. Again, these aren't new things but they are popping up more and more regularly.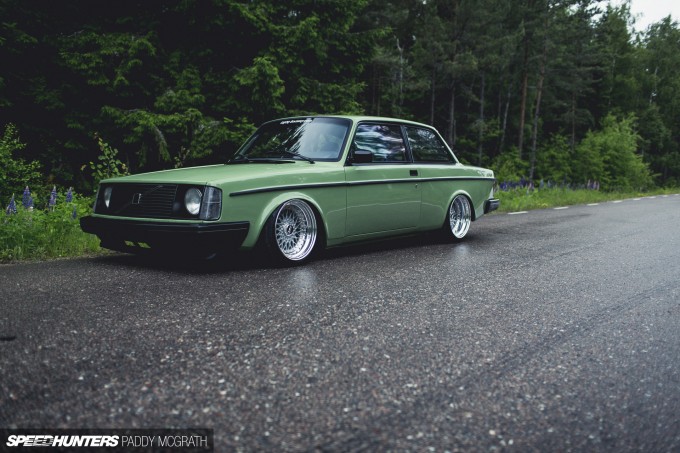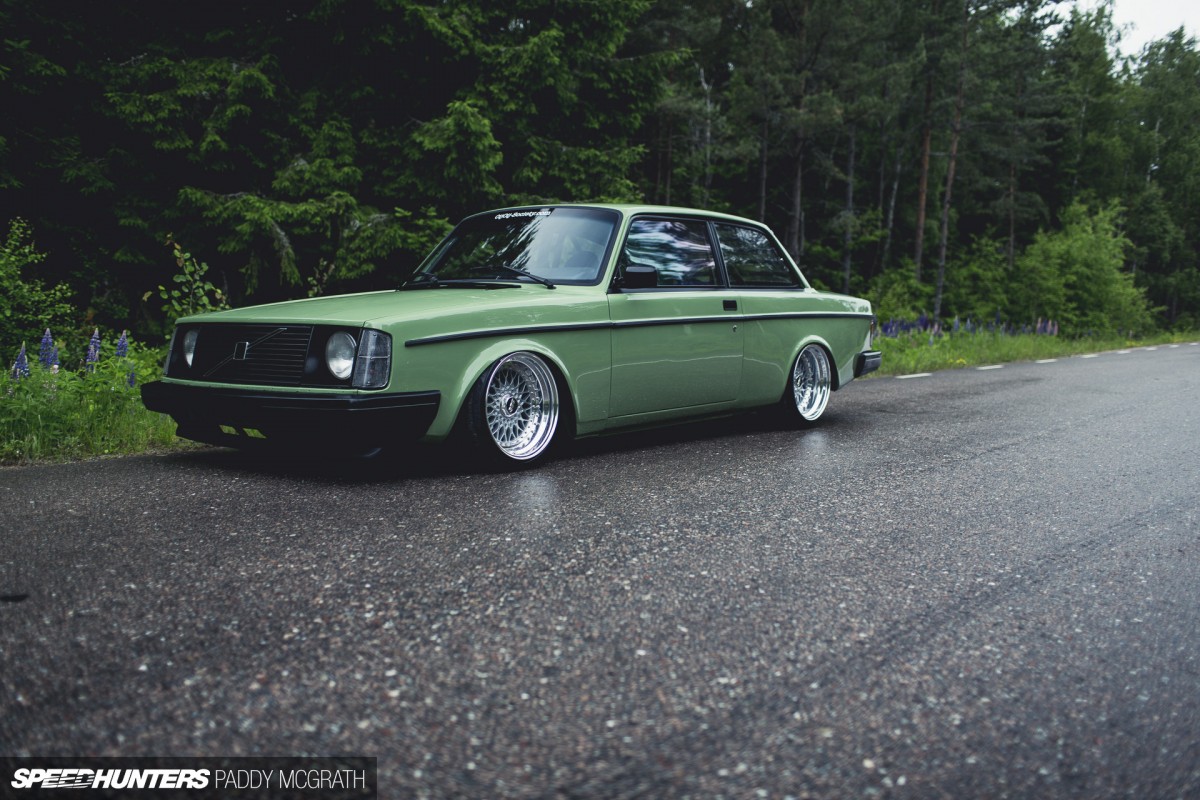 For our own sake, I hope 2014 brings us lots of talking points. There's nothing like reasoned debates (in amongst the hate-fuelled rants) that help us all to grow and mature as automotive aficionados. Variety is the spice of life.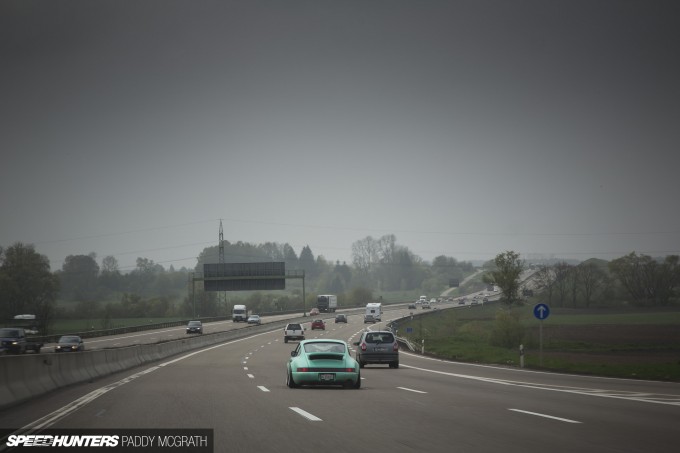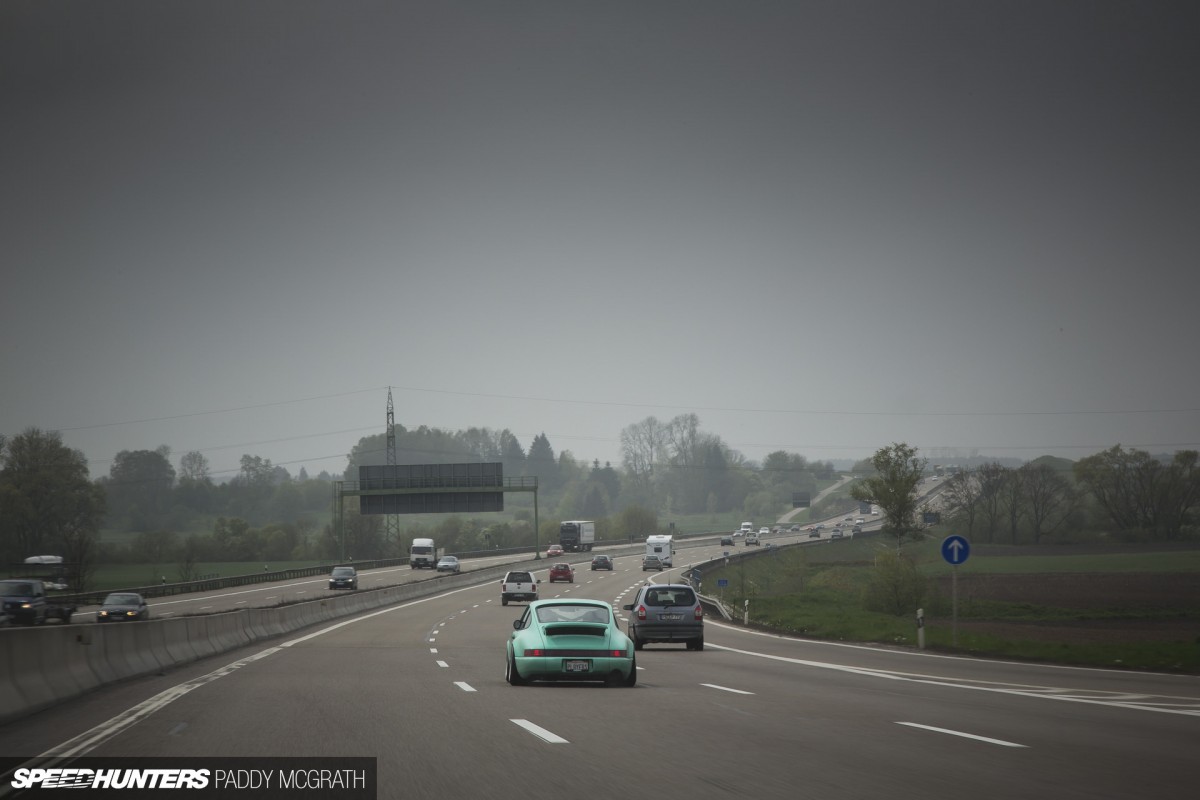 The next time you happen upon a dropped-to-the-floor automobile, remember two things… The love put into the car is the same as you would put into your own. We all like different things, and we're all the better for it.
Embrace the different.