Mustang is a word that car fans the world over can still get misty eyed over. It's a car that resonates across automotive culture, so the release of a redesigned model is always big news. That the Mustang will be ticking off its 50th year in production means there's even more expectation, so the fact that FoMoCo are saying that the 2015 Mustang is aimed at a global audience shows their confidence in the latest facelift to their halo sportscar. It will be the first Mustang to be officially sold in Asian and European markets as well as in the traditional US homeland.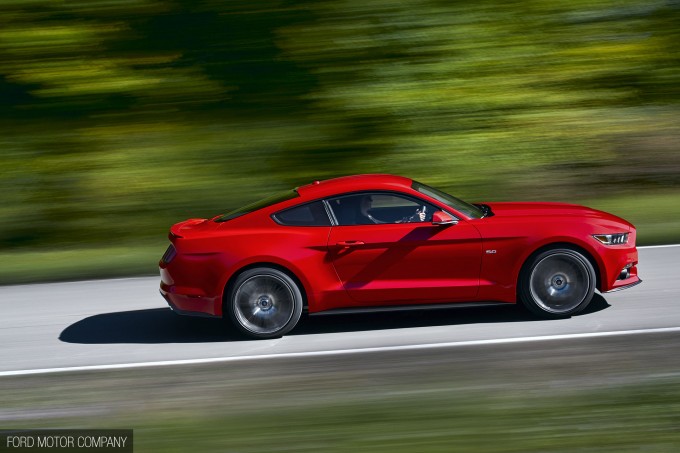 The press release contains all the usual hypobole (world class performance, dynamic driving, etc), but realistically I'm not sure many people will care about the minutiae – with a Mustang, it's just got to live up to the name. There's a reputation at stake. It's about the looks… and ticking that V8 box.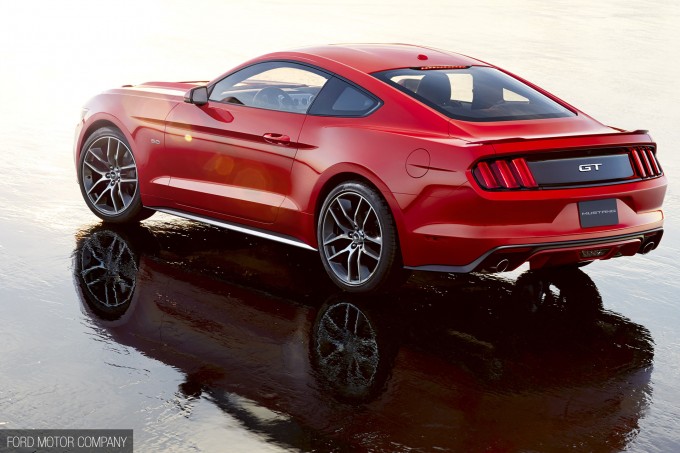 For the former, it looks like another step in the right direction, with equal steps taken in design terms backwards and forwards in time. Where it's retro inspired it's even more classic, taking cues from iconic Fastback and Notchback designs of yesteryear. Where modernism takes hold there are even more straight lines and technology-inspired detailing. I'd say there are definitely Euro influences as well: I'm getting Jaguar XK-R from some angles. It depends on your view as to whether that's a good thing…
Although there are superficial similarities with the outgoing design, the chassis is new and the 2015 Mustang is a couple of inches wider and lower, with the wheels pushed out to be flush with the fenders.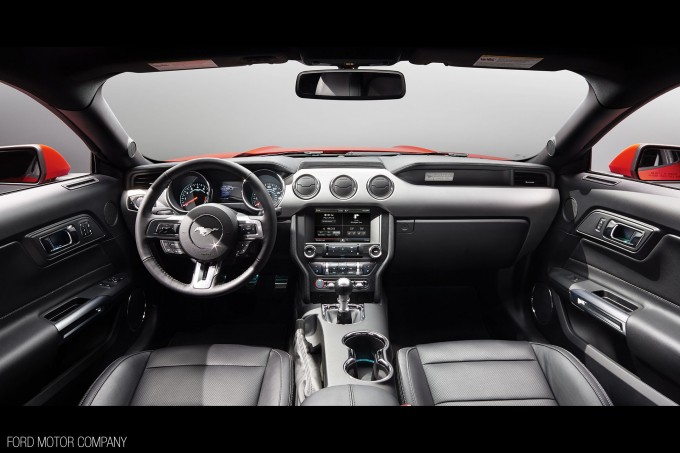 Shockingly for a Mustang, it now has independent rear suspension for the first time, replacing the solid rear axle that's been a standard for so long. Control is described as being 'more predictable', which perhaps says something about previous models.
The entry level (which no one sensible will consider, gas prices aside), is the 3.7-litre V6, putting in around 300 horsepower. Next up is the morally ambiguous 2.3-litre EcoBoost four-cylinder turbo, with about the same power but a dollop of extra torque. Then, if you want to live up to the Steve McQueen-featuring adverts, there's the five-litre V8, with 420hp.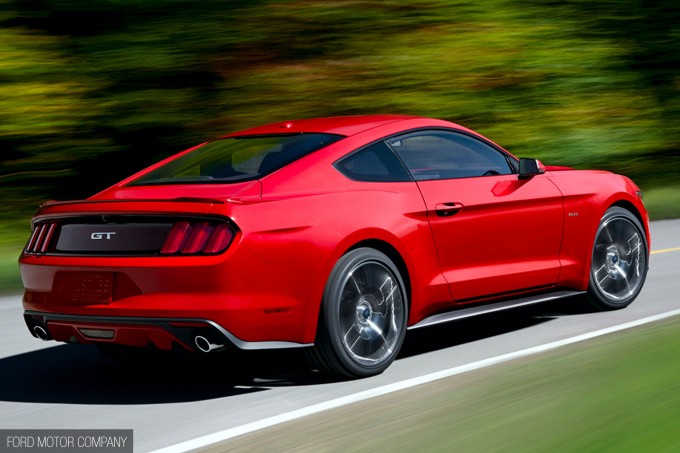 Ford are smarting from the Mustang being outsold by Chevy's Camaro, so of course the hope is that this major relaunch will turns things round. The question is out there: they'll have to wait a year to find out the answer. For the rest of us, we'll be more interested in what happens once Vaughn Gittin, Jr. gets hold of one: then we'll see what this new Mustang can really do… After all, going sideways with smoking rubber and V8 pushed to the limit is the only fair way to judge it. Watch this space!