Christmas is just a couple of weeks away and if you're like us, you probably have lots of shopping left to do. In case you need some gift ideas or are just looking for some cool new goodies for your own car, here's the December Product Showcase from our official suppliers.
Who wouldn't want to find some of these cool parts and accessories under the old tree this year?
(above)
Alloy Arm Upgrade for BMW 1 Series & BMW 3 Series E87, E81, E82, E88 E90, E91, E92, E93
From: SuperPro
SuperPro have developed and released the front arms for the BMW in response to the need for an upgrade to the standard OEM style rubber bushings and ball joint. The 1 Series shares its platform with the larger 3 Series and both have become popular as a tuner car, particularly the bigger horsepower cars. This has uncovered a few issues with what is a very good chassis. The front cross member/cradle assembly and control arms are made of rigid aluminium and provide a solid platform to build a well-handling car. Both of these vehicles run fairly aggressive caster from the factory, but with no adjustability. The new SuperPro arms allow for adjustment to achieve caster 'split' and allow for tunability to really make this chassis perform. The OEM bushings are fairly soft and the SuperPro bushings minimise the dynamic caster change and increase stability under braking.
The SuperPro Alloy Lower Control Arm is fitted with a camber adjustable SuperPro bushing to complete the package. All the SuperPro bushings are cotton reel style, which allows full articulation and movement without binding and with no increase in noise, vibration or harshness.
ALOY0005K Complete Alloy Control Arm Kit – includes radius and front lower control arms.
• Both the front lower control arm and the radius arm are a complete arm replacement and include SuperPro bushings and a ball joint.
• The control arm is 'on car' camber adjustable.
• The control arm allows for up to 1 degree camber change.
• The radius arm is 'on car' adjustable.
• The radius arms allow for up 0.8 degrees caster increase or decrease.
• Kit includes a spanner to adjust both lower control arms and radius arms.
To find out more information on this and other SuperPro products for your car and where you can purchase these, visit www.superpro.com.au or www.superpro.eu.com.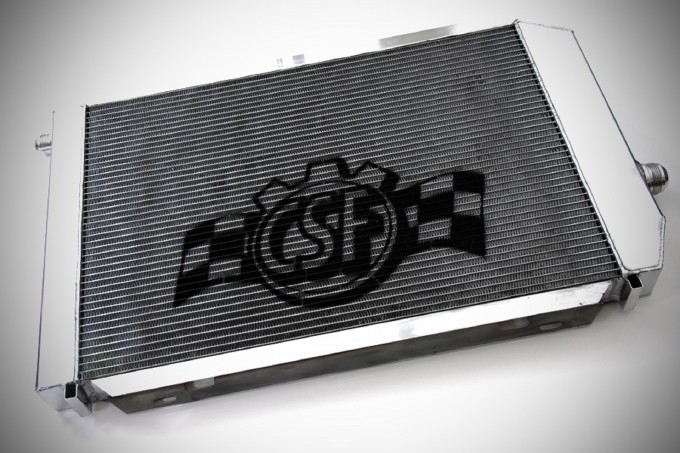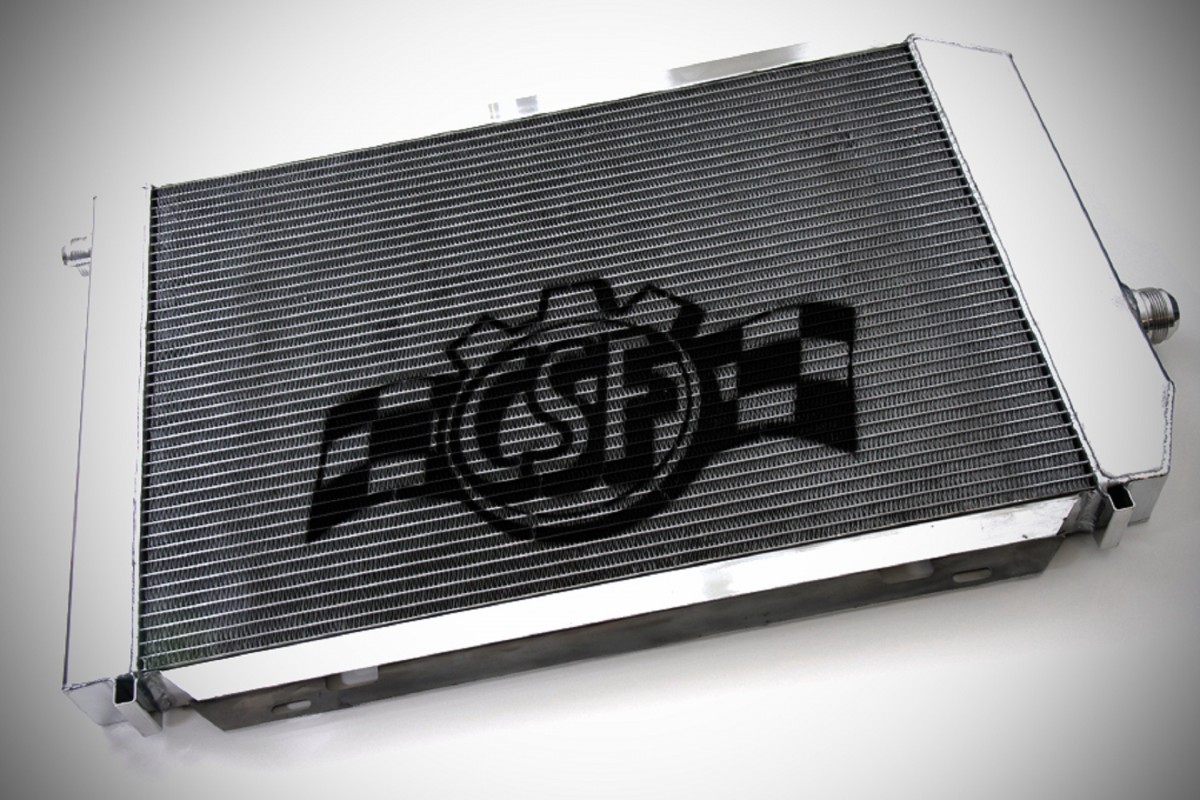 R-1 Triple-Pass Universal Competition Radiator
From: CSF Radiators
CSF's R-1 all-aluminum racing radiator is the ultimate motorsports radiator perfect for any competitive vehicle build. By utilizing CSF's unique B-Tube technology (15% more surface area contact) in a triple-pass core configuration, this two-row radiator has the same cooling efficiency as a typical four-row unit.
Additional benefits of CSF's industry-leading design include better entry and exit airflow through the core due to the slim design, and a significant weight saving due to less materials used and less coolant needed to flow through the system. This unit comes complete with AN fittings for a secure fit.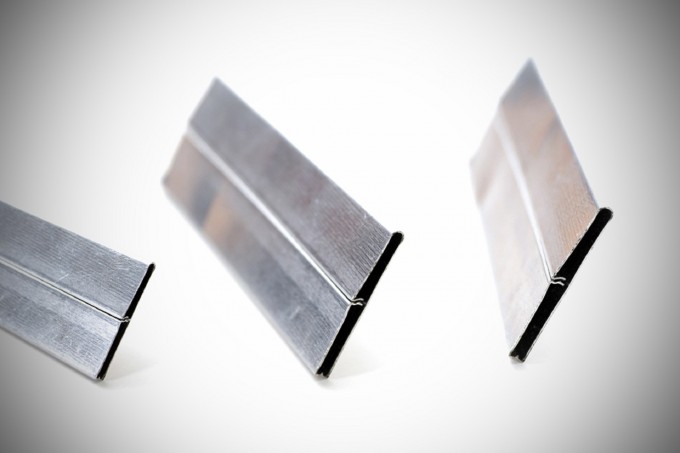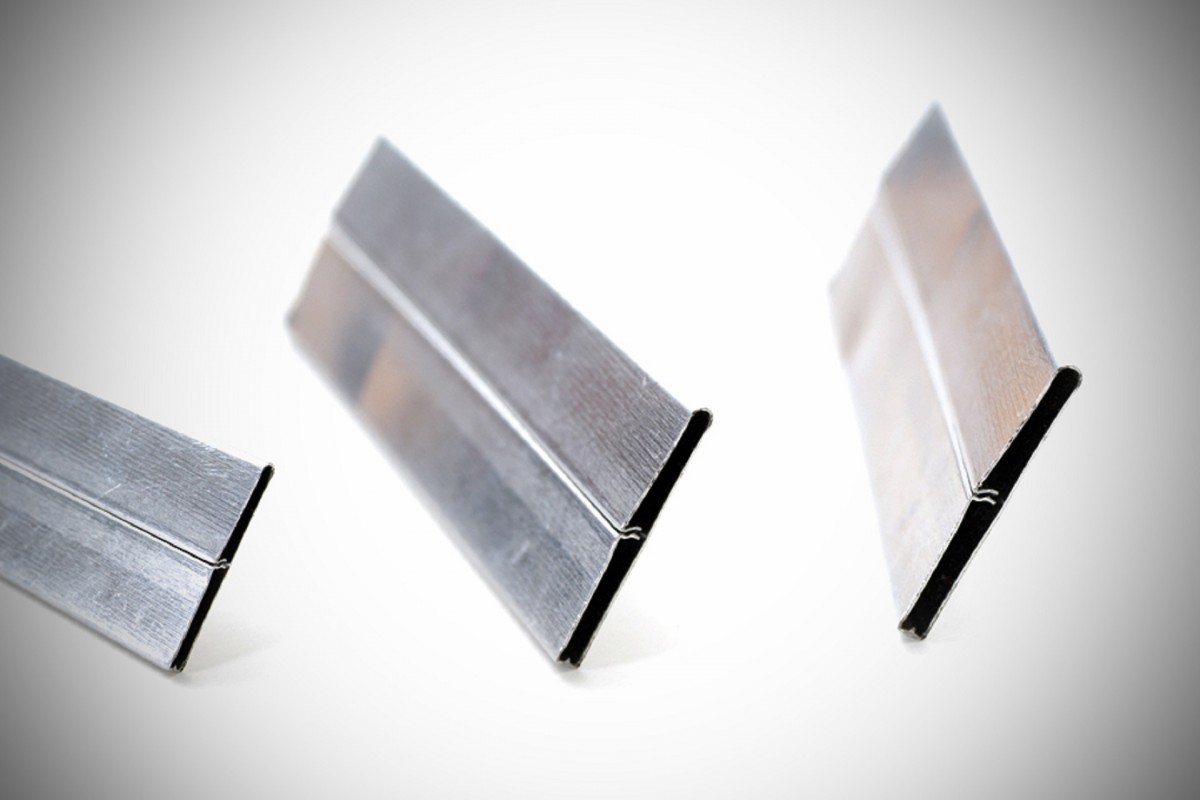 With the ability to be mounted over ten different ways, including V-mount set-ups, this radiator is perfect for drifting, rally, time attack, road racing, off-road and drag racing builds.
In order to test this radiator, CSF took to professional drifting. Competitive drifting is one of the hardest motorsports to keep vehicles cool because of the indirect airflow to the cooling system due to vehicles maneuvering at angles, relatively low speeds, high horse power and the high-revving nature of the sport. In 2013, Formula Drift Champion, Michael Essa, used this radiator to pilot his GSR Autosport BMW E46 M3 to the top of the series.
CSF's R-1 radiator is now available globally in limited quantities at an introductory price of $499 USD. More information on the world's most advanced radiator can be found here.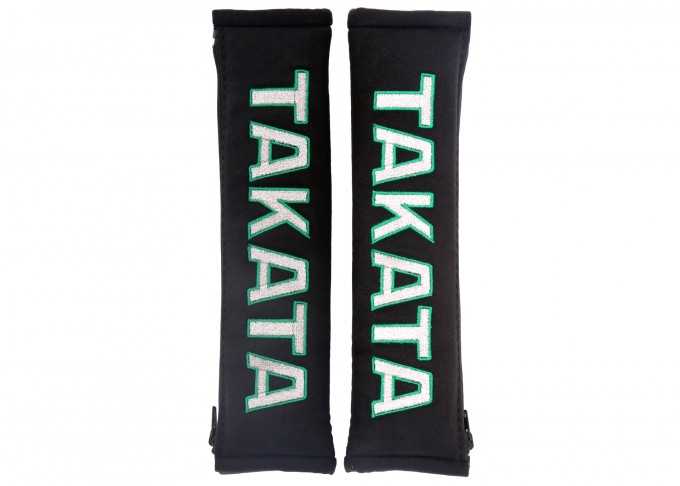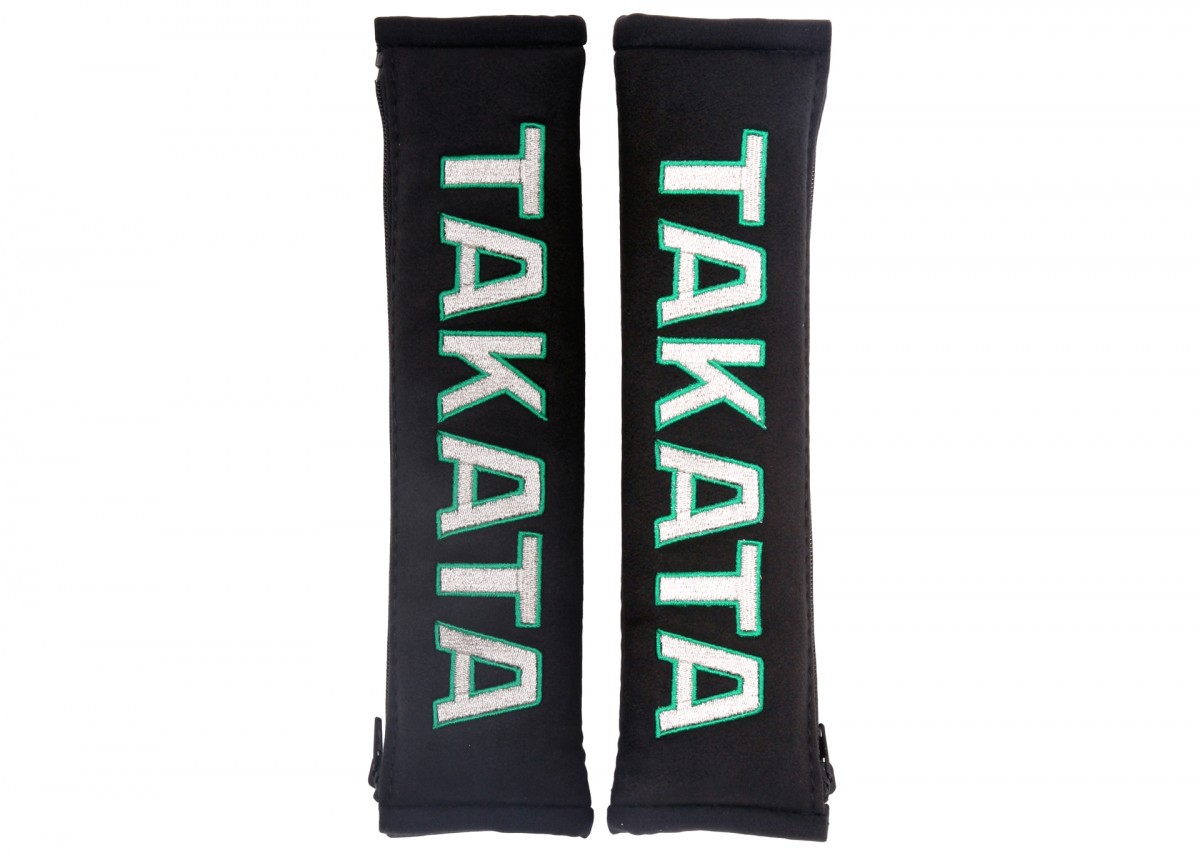 Comfort Padding
From: Takata
TAKATA Comfort Padding – the perfect upgrade for your TAKATA RACE or DRIFT belts – fits all standard automotive seatbelts too!  The TAKATA Comfort Padding is made of high quality material, with a soft but durable velour outer surface. The logos are embroidered with silver metallic thread, giving them a distinctive 'bling bling' effect! Inside, the memory padding provides for ultimate comfort. TAKATA Comfort Padding is available in two sizes and color combinations (green and black).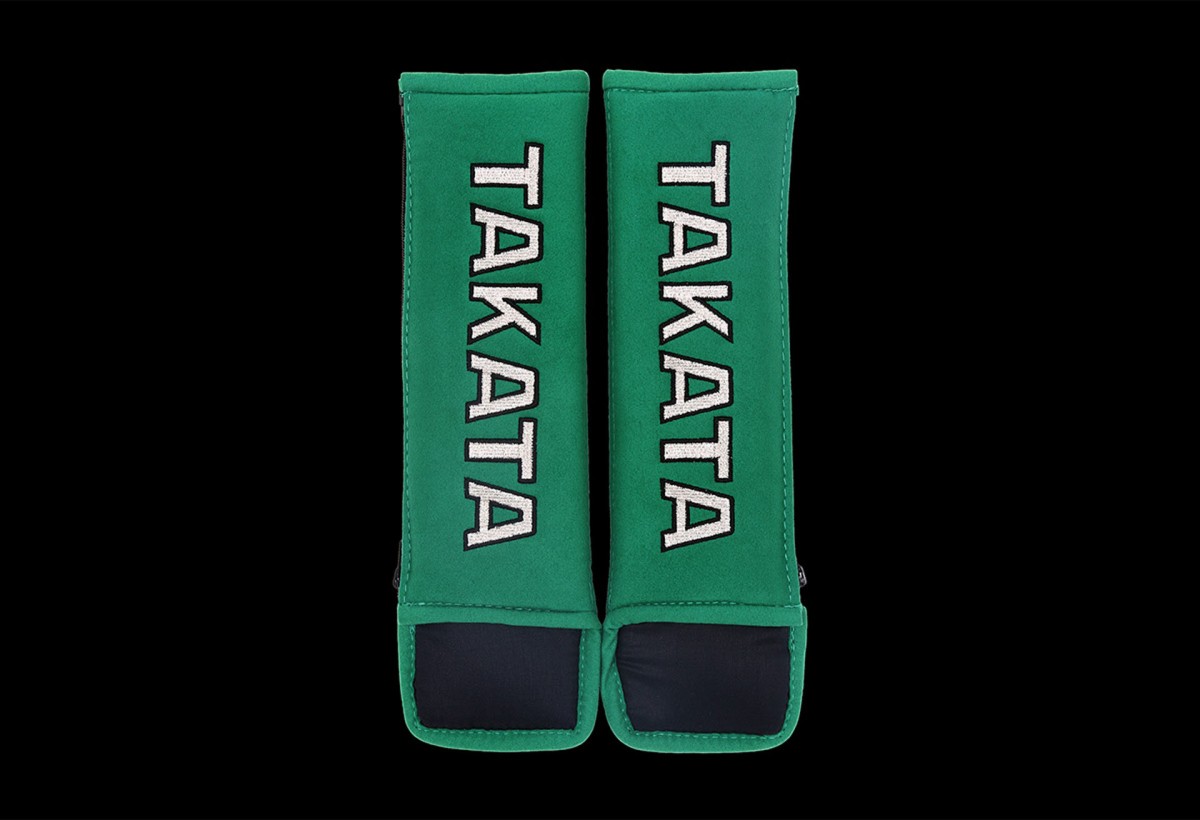 The 2" wide padding fits all standard automotive seatbelts as well as the DRIFT II harnesses. The 3" wide padding fits all RACE and DRIFT III harnesses. Additional features of the 3" padding includes an underlapping section to cushion the shoulder belt adjusters on your RACE and DRIFT III harnesses! All pads are designed with easy to use zippers, which are placed on the outside of each pad, keeping the zipper away from your neck.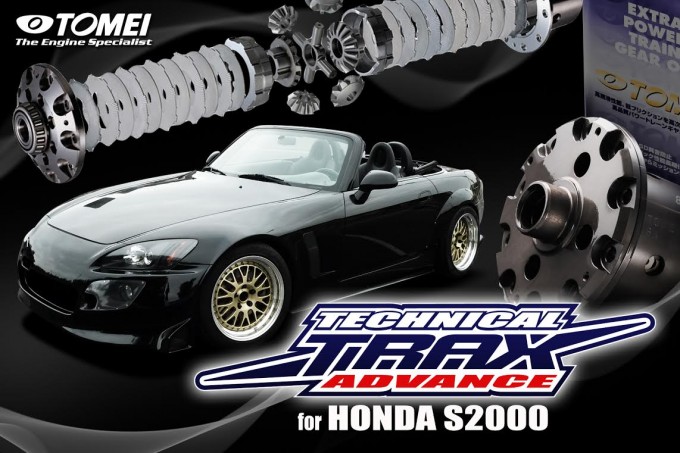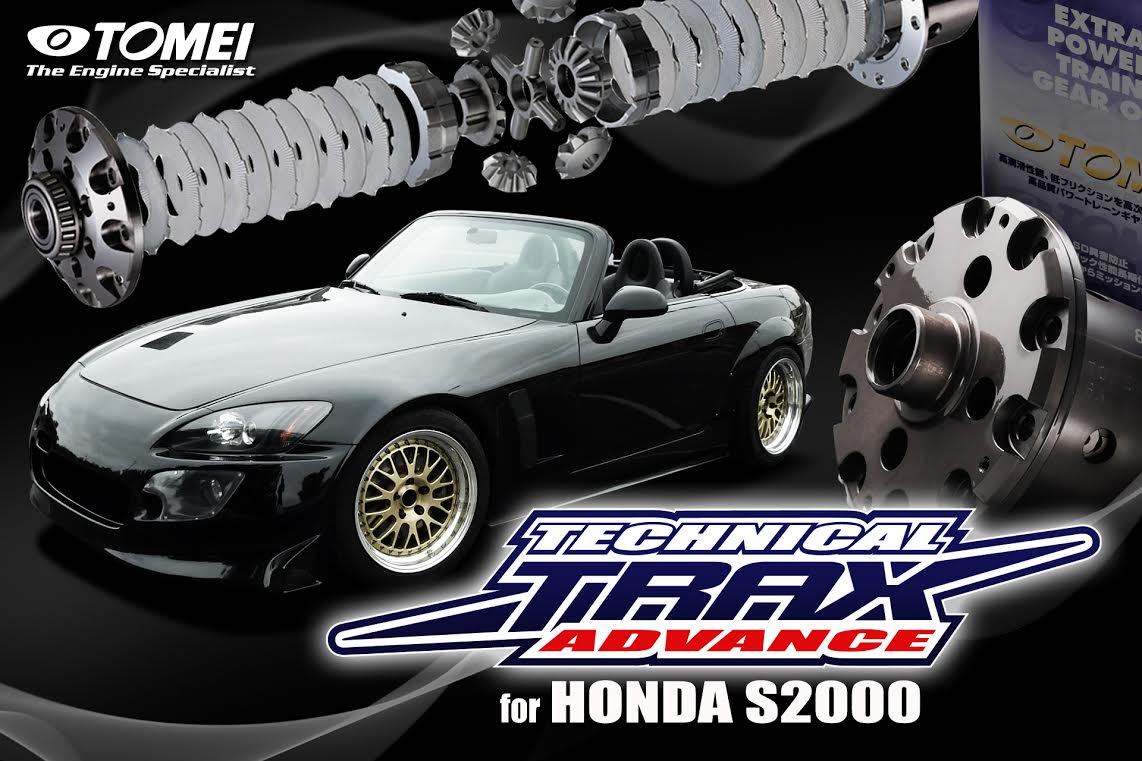 Technical Trax 2-Way LSD for the Honda S2000 (AP1 & AP2)
From: Tomei
The Honda S2000 has been a very popular car with Honda enthusiasts. Honda is well known for making great engines, yet lacking in the options of RWD cars; the S2000 filled that void in their range. Yet this car was lacking something important: a high performance LSD. To allow S2000 owners to truly enjoy their RWD sports car, we decided to released our 2 Way Technical Trax LSD for this vehicle. This will also benefit those dedicated S2000 race cars as well.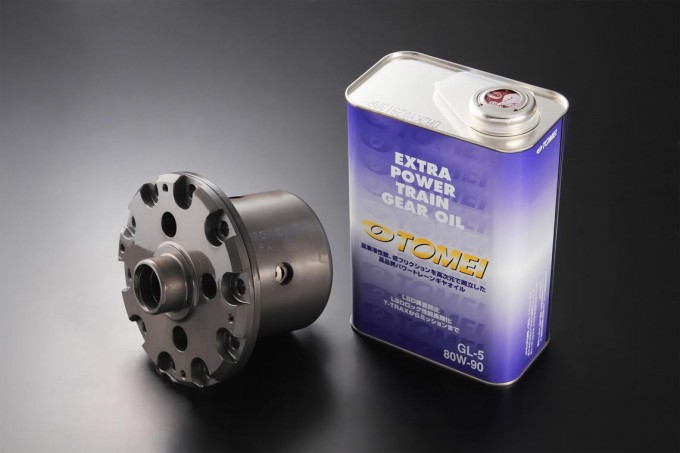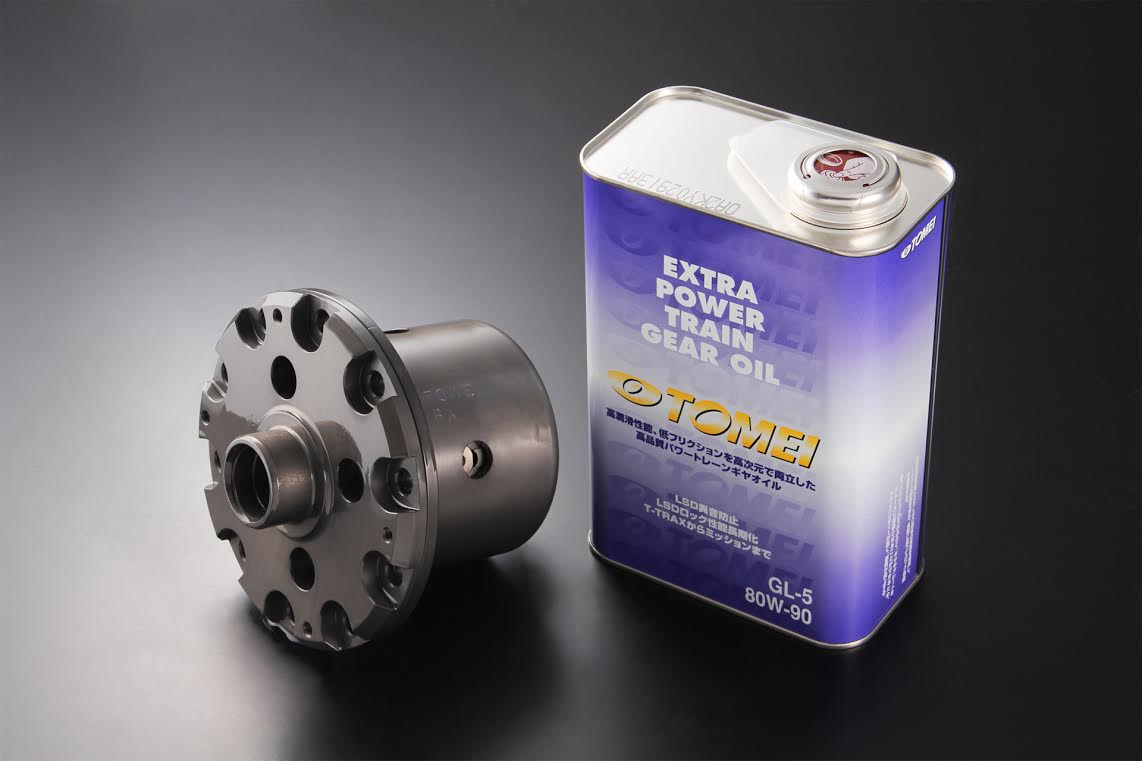 Our LSD units are designed to cope with extreme driving conditions, to deliver maximum durability; the simple mechanical plate design and surface treated thick casing ensures that. From factory, we ship all LSD units with a high pre-set initial torque setting. This can be adjusted to a lower setting if required. We also have rebuild kits available and conversion kits to convert them to 1.5 way, if required (sold separately). If you are using your S2000 for drifting, endurance races, circuit racing or even drag racing, this LSD product will be an important upgrade option.
All Tomei Technical Trax LSD kits come with a free 2 liter can of high grade 80W-90 differential oil.
Technical Trax LSD Kit specs
Technical Trax Advance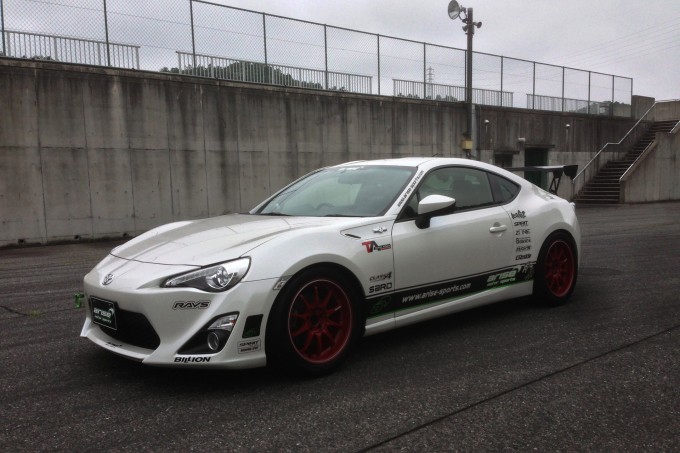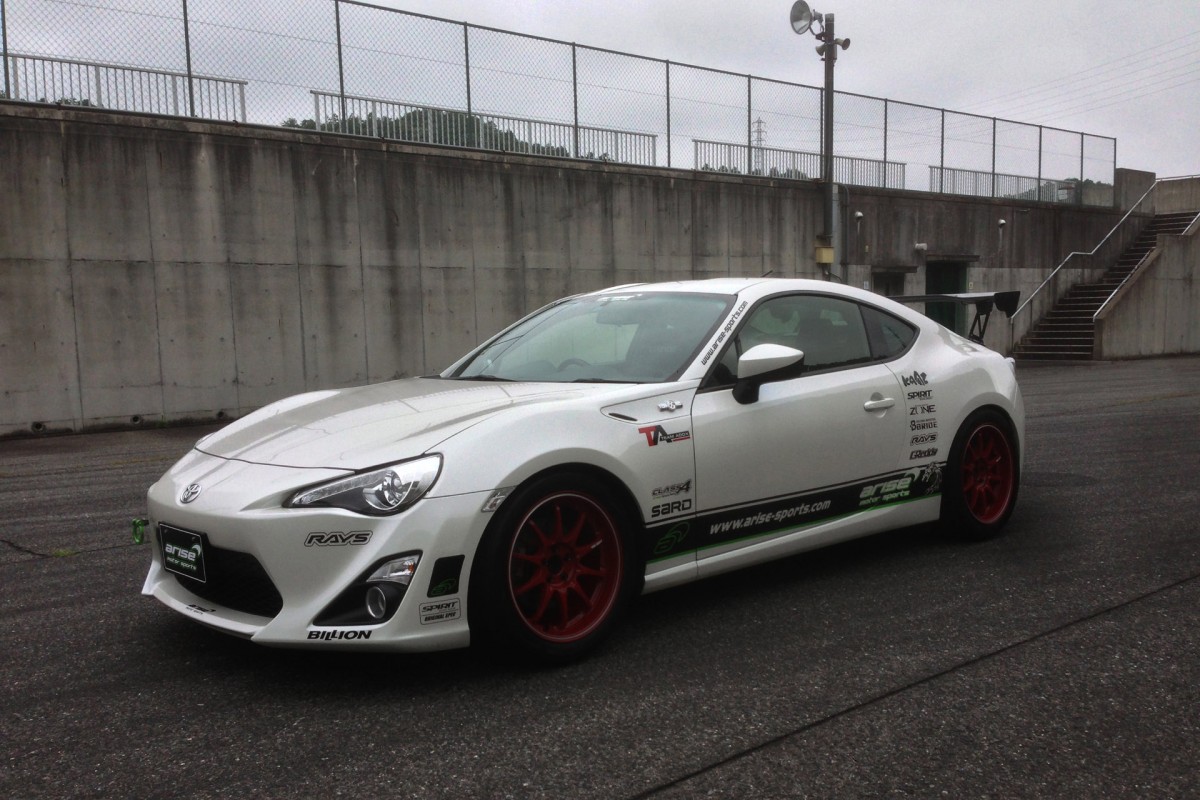 Volk Racing CE28RT Wheel
From: RAYS
CE28RT: RT stands for rigid tuning.  The inner rim design has been redesigned for a thicker width to offer more rigidity and strength.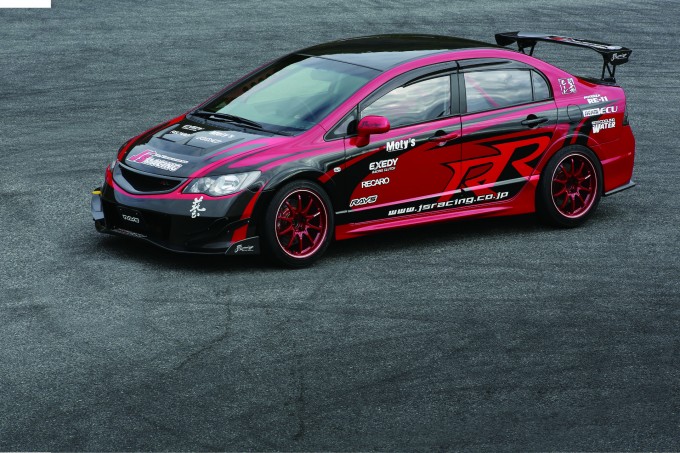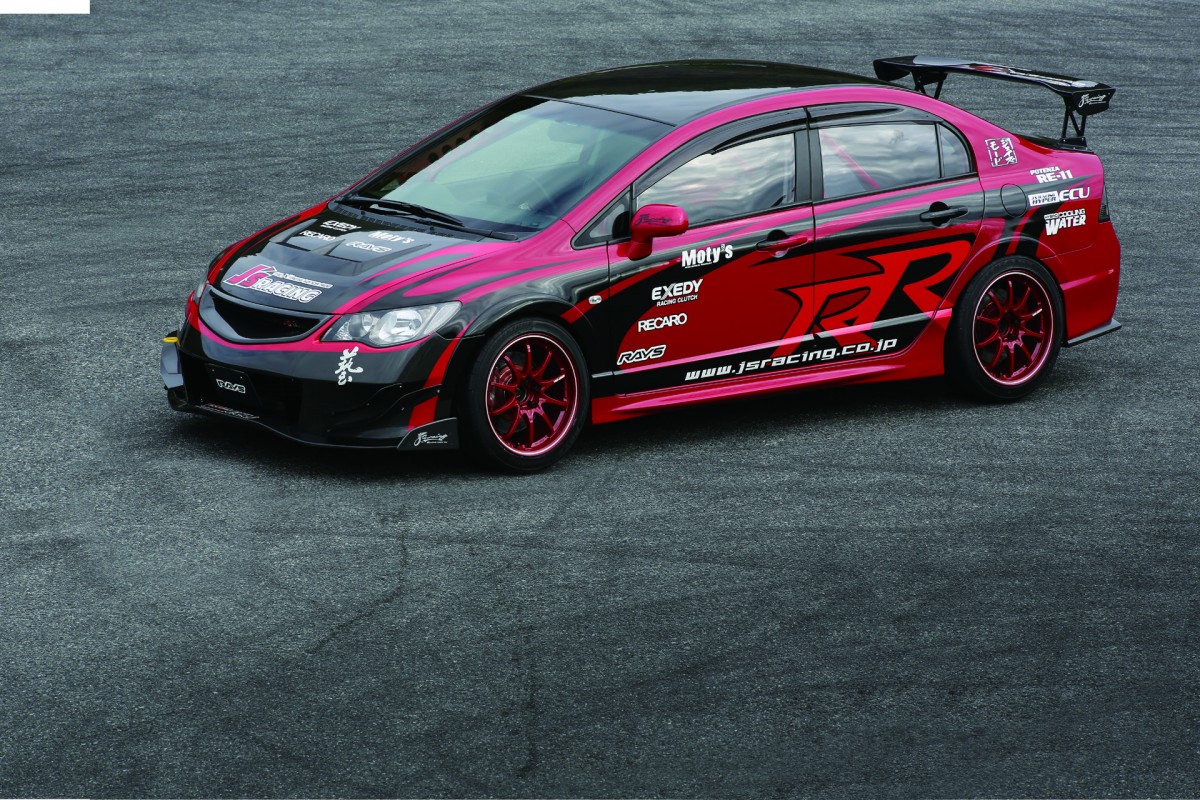 The wheels also includes a tire knurling finish to prevent tire slippage as well as to adapt to high performance vehicles. Exclusively available in a burning red/rim flange DC finish.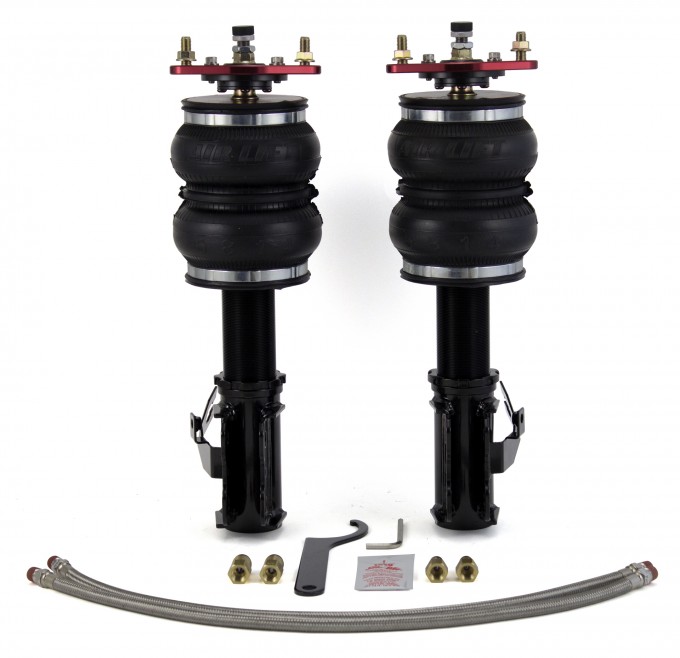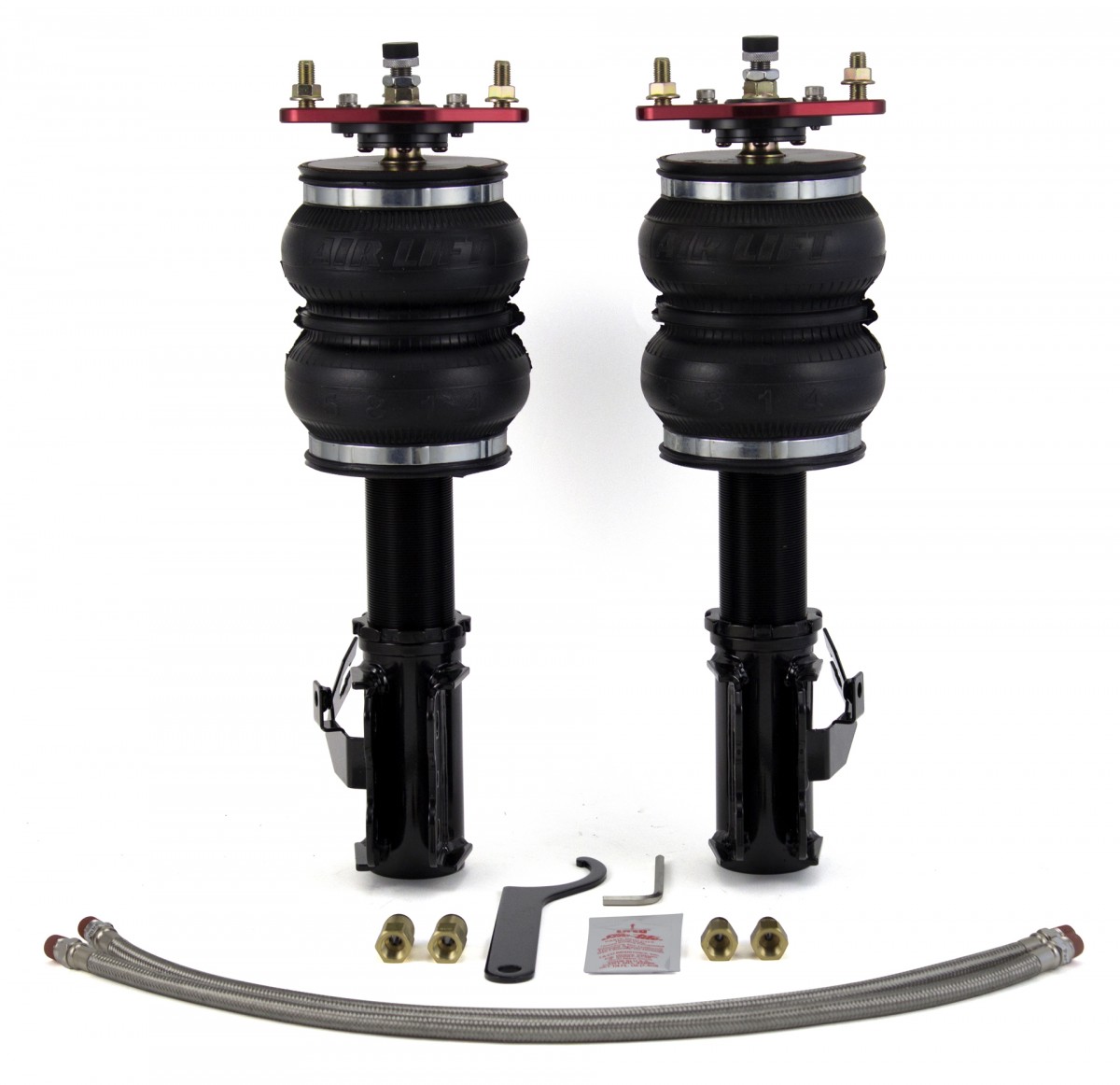 Suspension Kit for Nissan S14
From: Air Lift Performance
Mention S14 around a crowd of car enthusiasts and the first thought will probably be visions of sliding sideways and lots of glorious tire smoke!  Not only is the S14 an animal on the track, but it's just as at home on the street or show field. Most people agree these Nissans look great slammed on the ground but with traditional lowering methods comes many sacrifices. Coilovers are great but do you really want to have to bring a bunch of tools to a show to show off your slammed height? Lowered coils will do the job, if you don't mind a harsh ride and the fear of speed bumps and steep driveways doesn't bother you. Now, slot-car-style handling and height adjustability with the push of a button are available in one package made possible by our team of performance-obsessed engineers.
In the front our threaded body, monotube strut bolts in place of your existing strut, allowing your front end to drop 3.9″ from stock using our smooth riding double bellow air springs. Not only can you adjust the height of your vehicle, but with our 30-way damping struts, a twist of a knob can adjust the kit from race car stiff to a nice plush ride. No need for you to run out and buy your own camber plates – our kit comes with an adjustable camber plate made out of red anodized T6061 aluminum.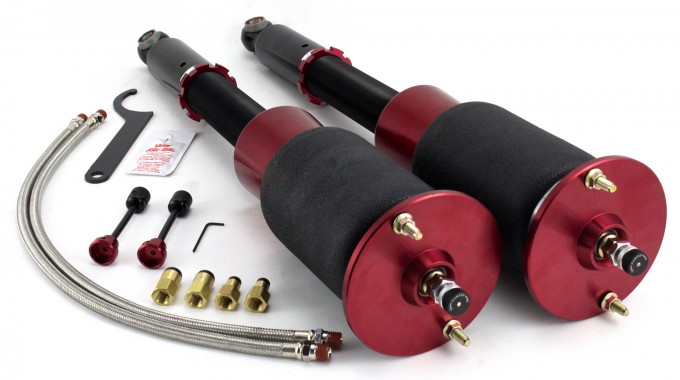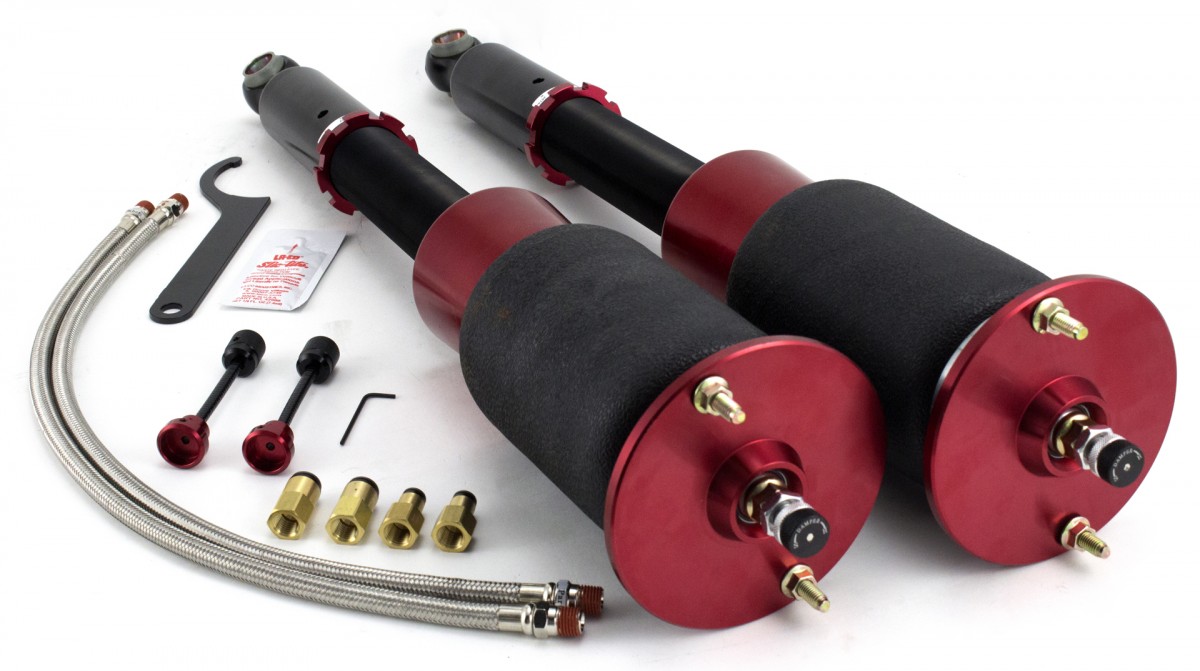 Our rear kit utilizes the same monotube threaded strut body mated to a progressive sleeve style air spring, for the best ride quality and killer handling. The upper mounts are carved out of T6061 aluminum, bathed in a sexy red hue and topped off with high quality spherical bearings. Just like the front, the rear struts offer you 30 levels of damping adjustment and will drop 4.8″ from stock.
As advanced as this system is, installation is a breeze with our highly detailed instruction manuals and can be accomplished with regular hand tools in a matter of a few hours. The compressor system only requires three wires to hook up, so you don't have to worry about being caught in a wiring nightmare!
As the leader in air suspension products for over 60 years, Air Lift is committed to delivering quality parts that last. To ensure longevity for the customer, the key suspension components have been tested on a durability rig for over one million cycles, which equates to 100K miles. With a one year, unlimited mileage warranty, and the Air Lift Performance reputation for great customer service and technical support, you can purchase this kit with peace of mind. Ditch those coils and get to a new level of low!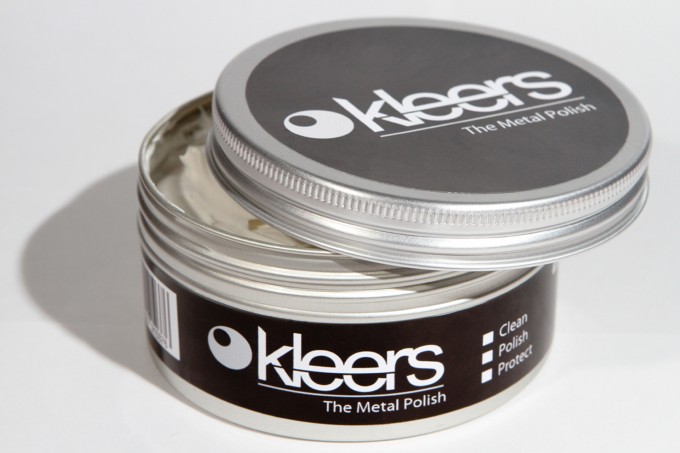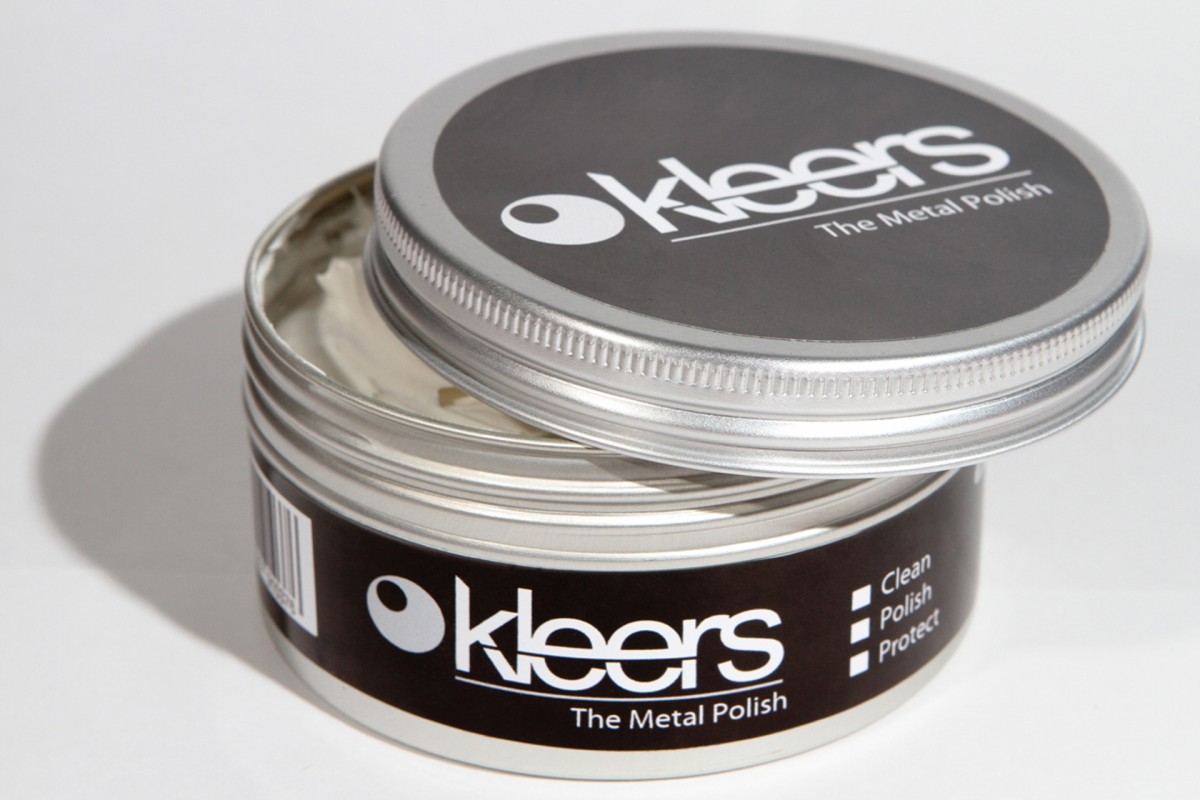 The Metal Polish
From: Kleers
Our high-performing metal polish is suitable for all metal types including precious metals and has been proven to be extremely useful on specific car items such as removing tarnish and colouring from exhaust headers and breathing life back into exterior trim, alloy wheels, cam covers and much more.
Used to restore metal surfaces to stunning results with little effort, the product comes in a keep-clean tin and is a soft paste which is applied using a clean cloth and buffed to reveal stunning results on all metal surfaces including chrome, brass and copper. Like all Kleers products, it also has another added edge – once applied it also leaves behind an invisible layer of protection to give your parts a head-start in corrosion prevention and to aid easier polishing in future.
Made in the UK and designed to restore, clean, polish and protect, it is widely regarded as the ultimate metal polish used by car collectors and classic car enthusiasts as well as owners of modern cars which have intercooler pipes, intakes and under bonnet aluminium pots and fittings as well as unpainted aluminium wheels.
If you own a trophy-collecting, show-stopping car which requires a mirror finish on its metal parts or you just like to keep on top of your car or motorcycle bright-work every weekend, The Metal Polish is a must-have for your garage collection – easy to use, minimal effort, non-drip, non-aggressive, superb results, lasting shine and protection.
Comes in 250ml aluminium tin with screw lid and inner gasket.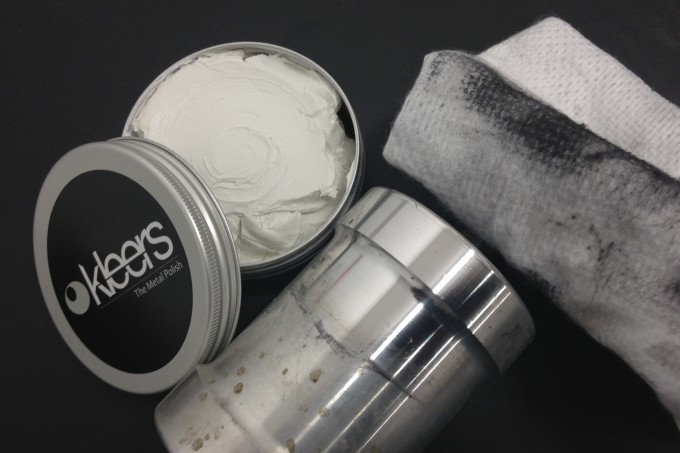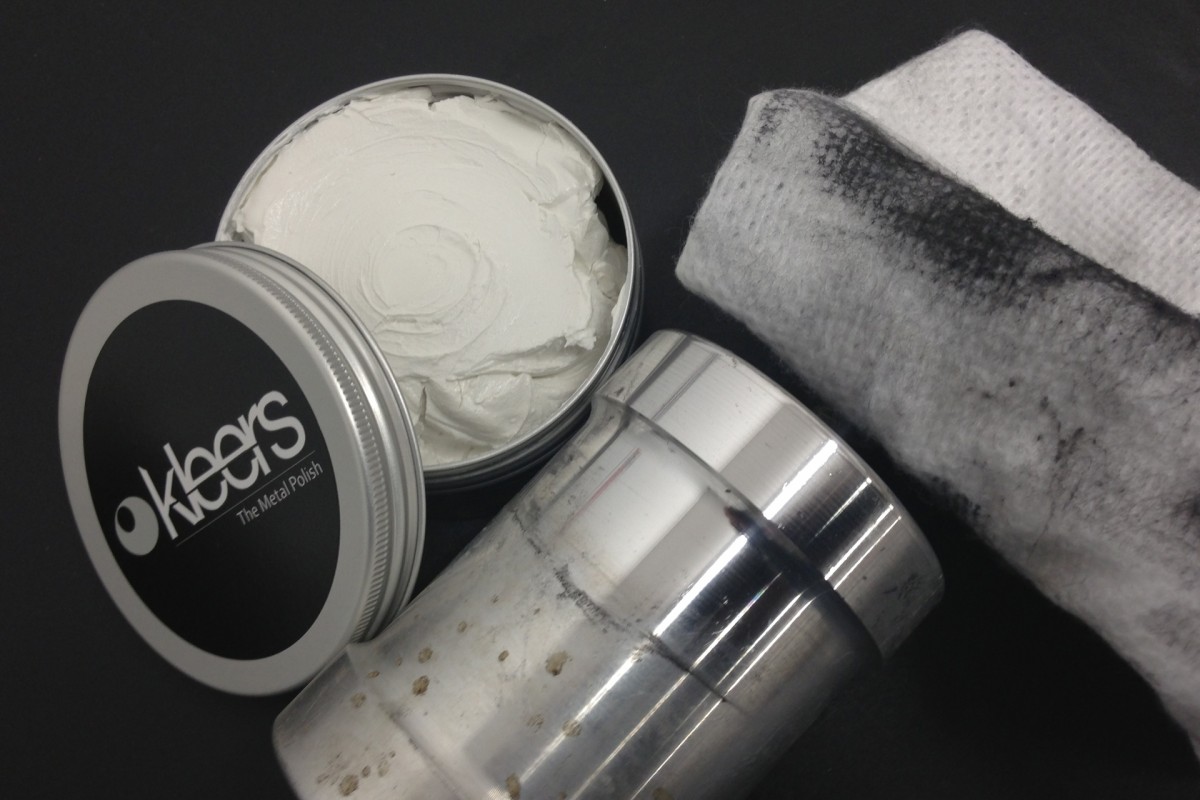 For Kleers stockists, more info and application guides/to buy online check our websites for information.
Speedhunters promotional codes – buy from our websites and save money until 24th December 2013…
USA: SAVE 15%. Enter checkout code "SH15″  in the store and receive a 15% discount on all orders.
UK: FREE SHIPPING. Enter checkout code "FREESHIP" in the checkout to receive free shipping on all orders.
Japan: Contact Kleers Japan directly.
Rest of World: FREE SHIPPING. Enter checkout code "FREESHIP" in the checkout to receive free shipping on all orders.
Coming January 2014: Kleers New Zealand
So there you have the December product showcase: plenty of present ideas! If you have any questions on any of the products, please comment below.
This is a paid advertorial piece.