Speedhunting 24/7
Can I ask you a few personal questions? You and I may be total strangers, but what the hell, if we're sitting here together, why not have an in-depth, meaningful conversation? I'm sure we'll both get a lot more out of this moment than if we just fill the air with banal trivialities. So shall we discard the nuances and get into things?
Let me ask you this: are you happy with all aspects of your day-to-day life? Do you walk down the street with a feeling of pure ecstasy, smug with the knowledge that you and your existence are completely perfect? Are you so impressed with your achievements, that all that's left to be done is sit back and enjoy the fruits of your success? Are you so enlightened that you spent your days in a perpetual state of bliss?
No?
Me neither. Although I'm sure we all crave the feeling of inner contentment, most of us spend a huge amount of our waking lives thinking about how to make improvements. Some of us desire to find love, artistic fulfilment or a thrilling experience. Or it may be that we want to figure out what career path to take or how to fund our automotive purchasing habits. Maybe we just want all the money in the world, or need to make a difference in society. Whatever the case, it's perfectly natural to have a fire of desire burning deep inside our bellies. It's all part and parcel with the human experience.
I'd also like to think that each of us has the means to better our lives. I really believe that we can all make our biggest dreams a reality, it just takes a lot of hard work, a hell of a lot of self discipline and a license to think big.
Visualize. Plan. Act. Repeat.
Do this over and over again, every day, year in, year out and eventually you'll find that exciting things start happening in your life. It may take a few years, or even a few decades, but if you're focused and are working with your natural talents, then anything is possible.
Now the naysayers out there in the audience may start to scoff at the American-ness of my thinking here but I have empirical proof to back up my arguments. That is, twenty pieces of proof, in the form of photos.
I'm not going to so much talk about the photographic merits of each of following shots; for me, I'm reasonably happy with each of the images. Rather, I'm going present each photo as a manifestation of personal ambition. I will take each image and explain to you the type of thinking, strategy and action that lead to the photo. It's a bit of a different way to look at car imagery but perhaps at the end of this conversation you may take one or two small pieces of inspiration for your own personal ambitions too.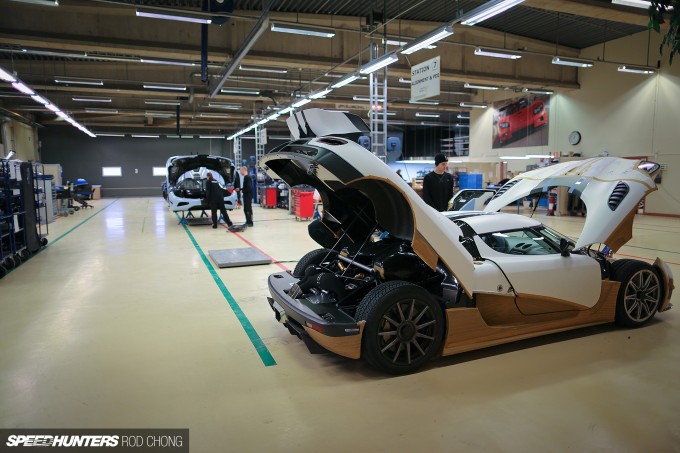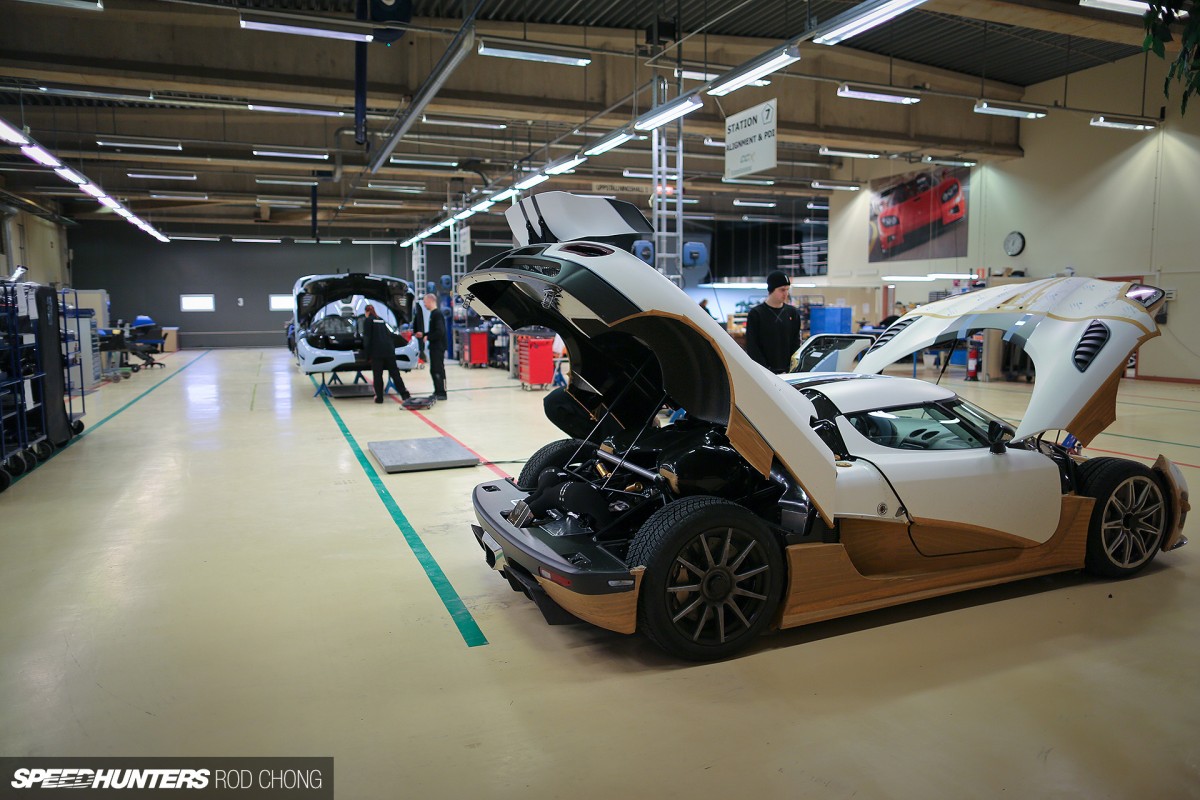 Ambition Number 1: Collaborate with the world's exotic car manufacturers (part one) – Koenigsegg
Here's an image that I've had in my mind's eye for a while now. Yes, Sean Klingelhoefer and I are at the Koenigsegg factory in this shot, but it's more the overall strategy that I want to illustrate for you here. I want Speedhunters to be shooting all of the most exciting cars in the world, both built by companies or private individuals alike. Us visiting Koenigsegg was the first step this past year along this pathway.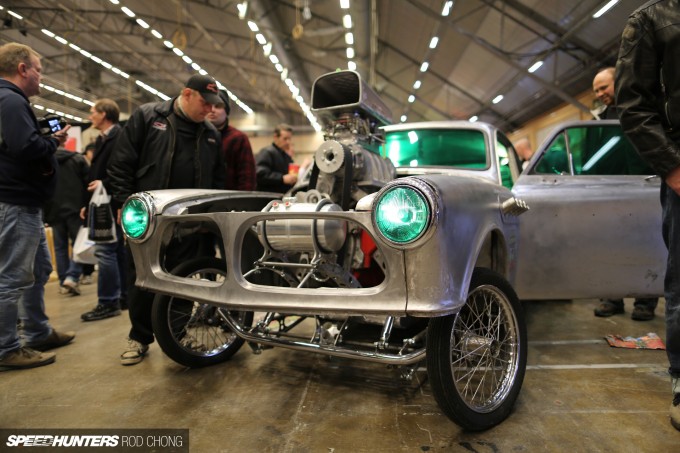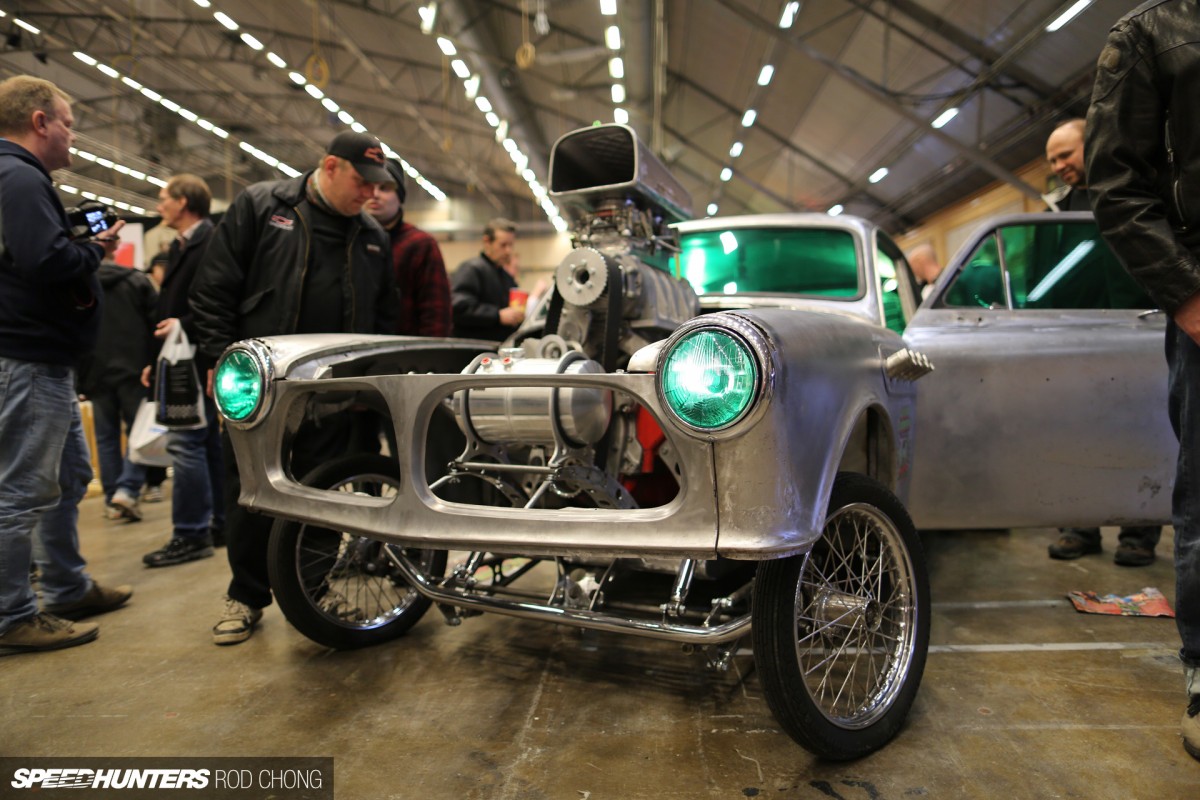 Ambition Number 2: Connect into the Scandinavian car scene (part one) – Elmia Show
Those of you who are regular Speedhunters will now know that Scandinavia is the epicentre of a rather burgeoning car scene to rival that of any region. And while I've been involved with the Gatebil events for a few years now, up until this year I haven't done much to get involved with the local Swedish scene. That all changed the day that a group of us hit up the Elmia Show.
It was here that I scouted many of what were going to become some of the top Scandinavian feature cars of 2013. I spent the day collecting contact details, passing out business cards and shaking hands, thus ensuring that Speedhunters would be shooting some of the wildest builds on the planet in the coming months.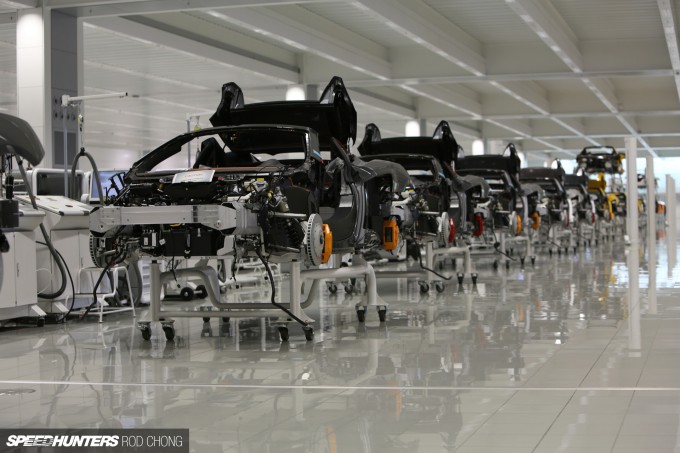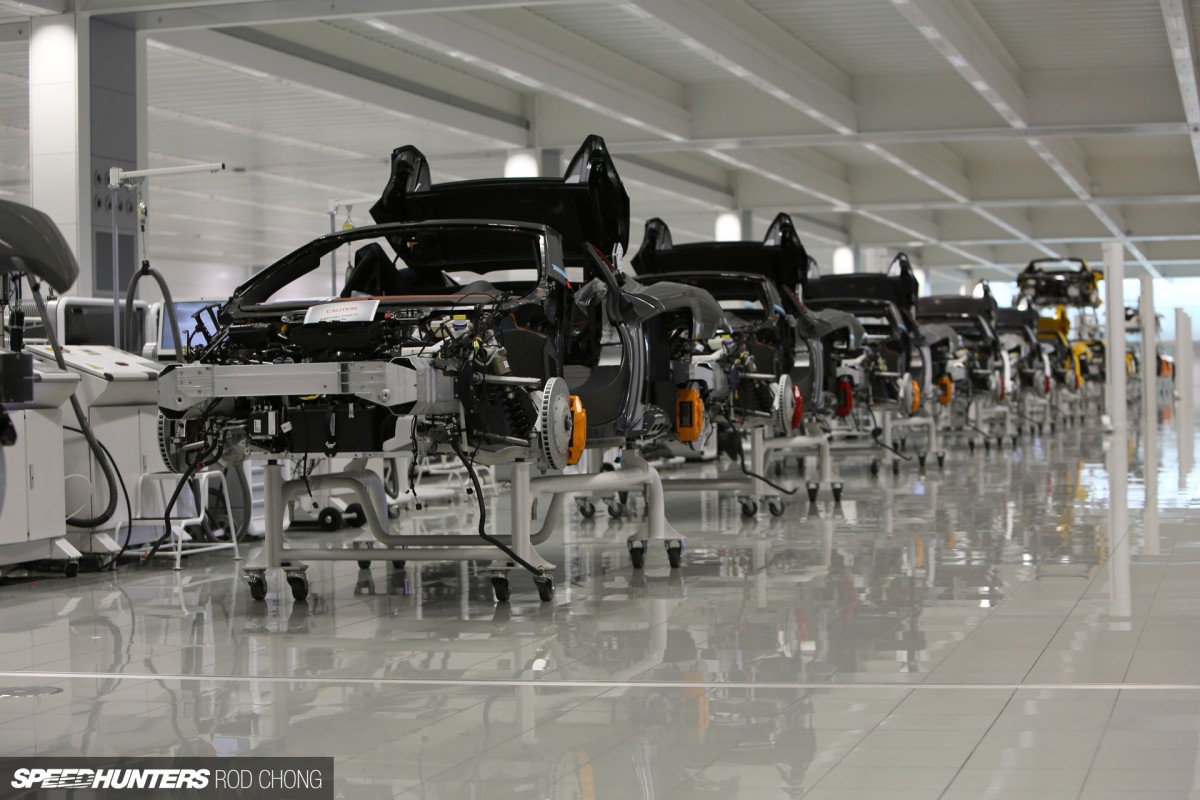 Ambition Number 3: Collaborate with the world's exotic car manufacturers (part two) – McLaren
Here we have another ambition coming to life… one that relates in theme to the Koenigsegg visit. In my mind's eye, Speedhunters must be shooting all the coolest bits of car culture around the world and the scene at McLaren HQ in Woking is as inspiring as they get. I wanted us to shoot the assembly line of the 12C and took steps to make this dream a reality.
Visualize: Shoot day at McLaren HQ in Woking.
Plan: Figure out how to make the shoot happen – who to contact and what to say.
Act: Present shooting plan, arrange shoot date, gather photography team, travel to Woking, shoot, write, publish.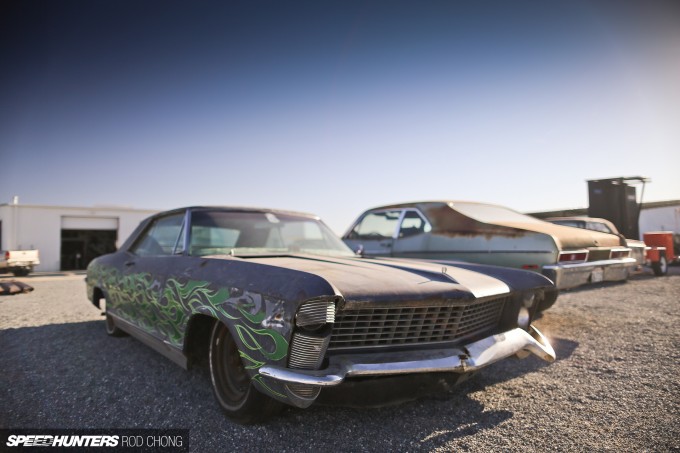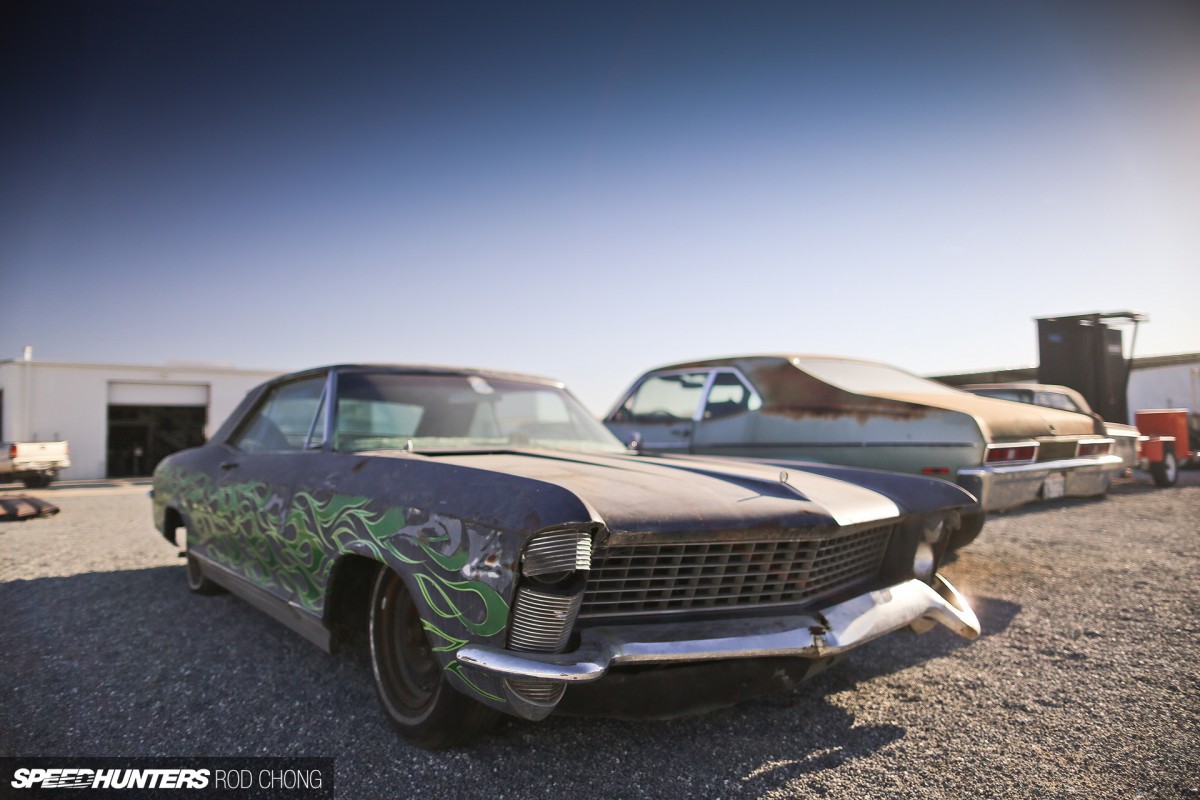 Ambition Number 4: Empower the Speedhunters crew
Here lies one of the biggest lessons of the year for me. How to make things happen for Speedhunters without having to micromanage the production myself. Speedhunters is no longer a start-up web blog – we are now well past this and as a result, need to reorganise into a professional media outlet, with shoots happening all over the world every week of every month. This means I have slowly had to release the reins and stop being so involved in the day-to-day shoots. I have to make sure the project is developing in the right way and in order to do this, can no longer be a central storyteller on Speedhunting trips. As much as I love shooting, I've come to the realisation that in order for the project to keep developing, I need to take a back seat on the editorial side in order to direct the project more centrally. The transition is still ongoing but we are getting there, slowly but surely.
This shoot in the back of the Famoso Speed Shop near Bakersfield, California is one of the first examples of this new working practice. It was our new hot rod specialist, Keith Charvonia, who had arranged the location, with Larry, Mike, Suzy and Sean all contributing to the various stories we generated that day. It was one of the first times where I was on-site not to Speedhunt, but more to oversee.
Here my personal gratification as an artist had to take a back seat to my ambition for Speedhunters to continue to evolve as a project.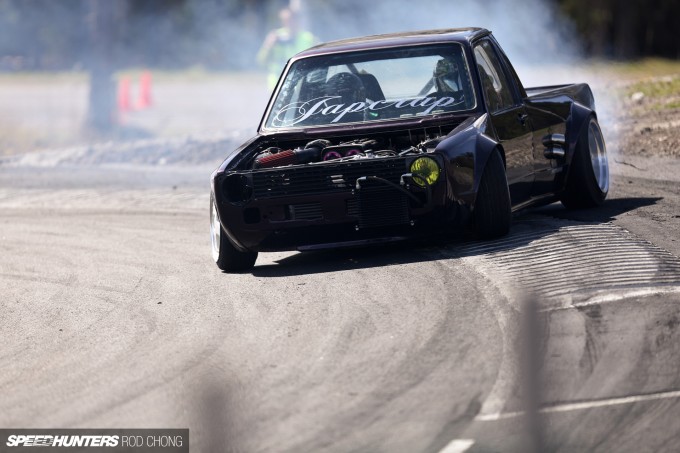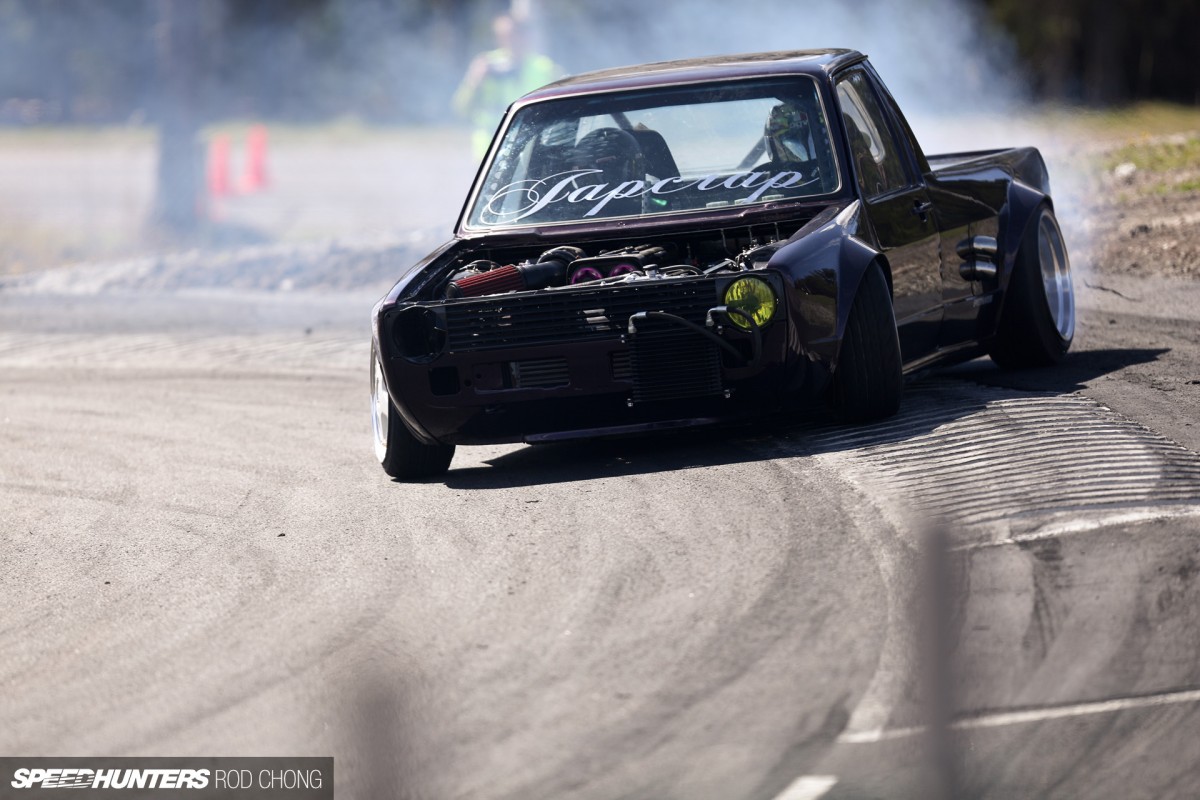 Ambition Number 5: Connect into the Scandinavian car scene (part two) – DriftBash
Let's now look back at the strategy which started unfolding at the Elmia show in Sweden this past March. Here we were one and a half months later and we had now scouted and shot the Japcrap 1JZ powered Caddy; a build which has gone on to become one of the most important car features of the year. Our deepening connection into the local Swedish car scene was starting to pay off in a big way: we were meeting some pretty cool, inspiring people at events like Driftbash and shooting some great builds.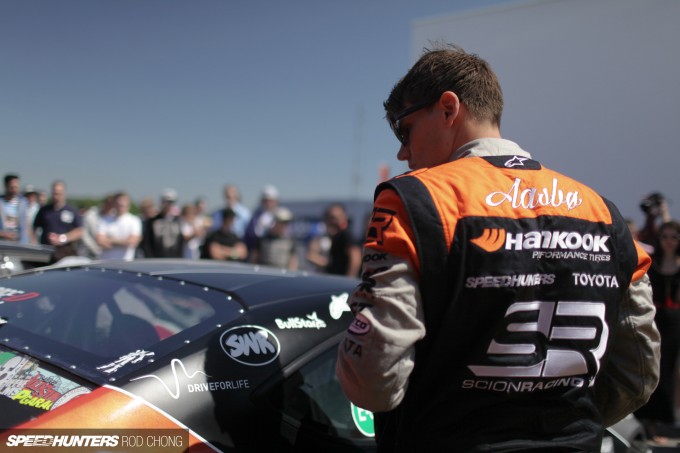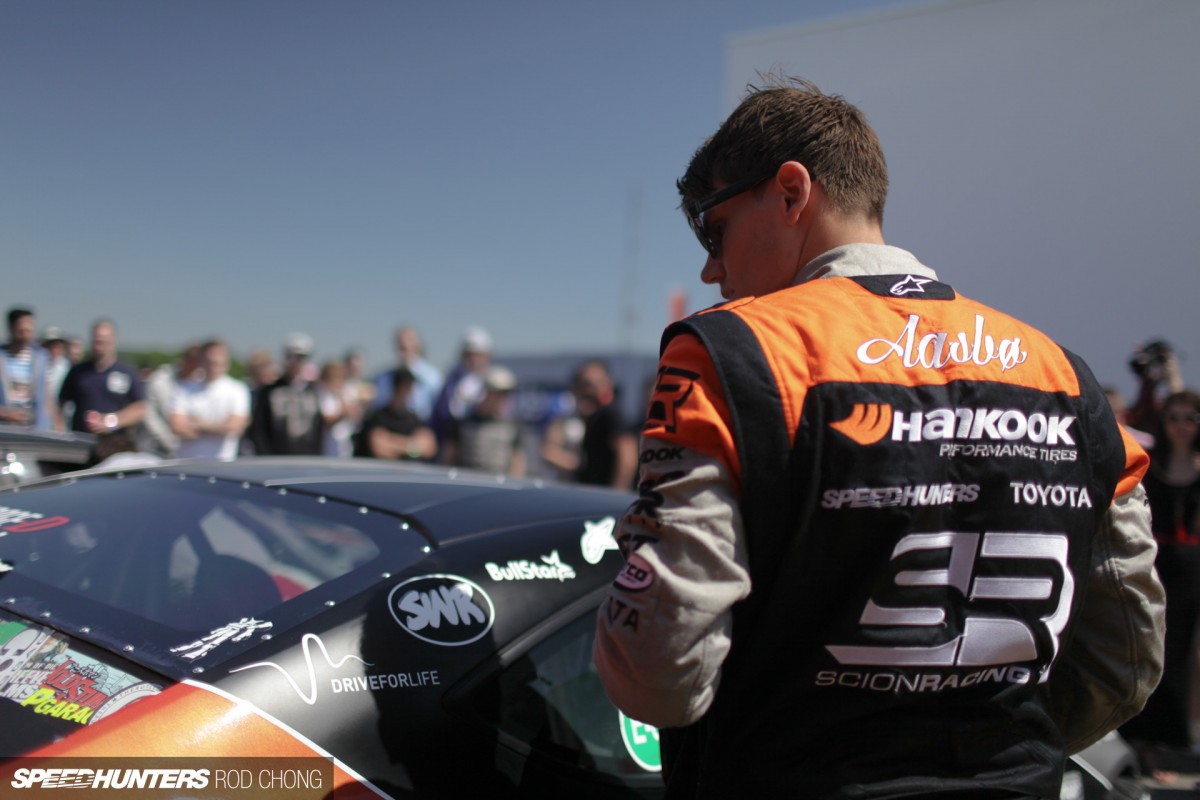 Ambition Number 6: Get involved in car culture flashpoints – Players Classic
I always have my eyes on the lookout for new drivers, photographers, writers, builders and event organisers to collaborate with. In this case we are looking at Fredric Aasbø, who I'm sure you will agree, is a rather special person. He's not only quickly developed into one of the world's most competitive drifters but he's also proven to be a great collaborator. Every interaction with him is a positive experience, so much so that the Speedhunters project will always do what we can to help push his star forward.
I should also say the same thing of the Players crew. I love what they stand for – their vibe and their openness. When they invited us to collaborate on the Players Classic event at Goodwood, of course the answer was yes. Going to their two British events was also a chance for the Speedhunters team to get further involved in the UK scene.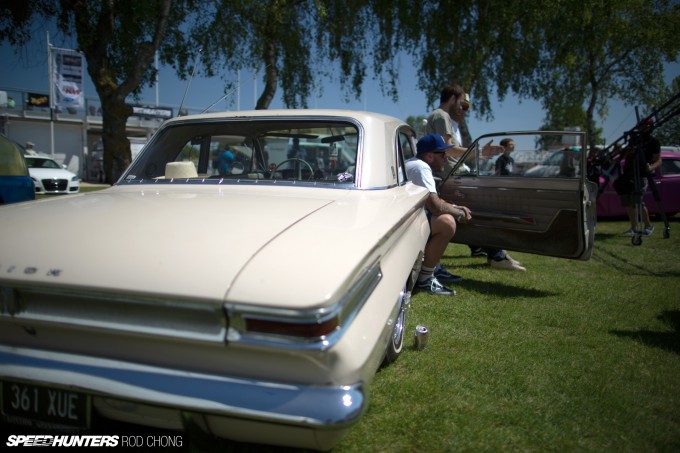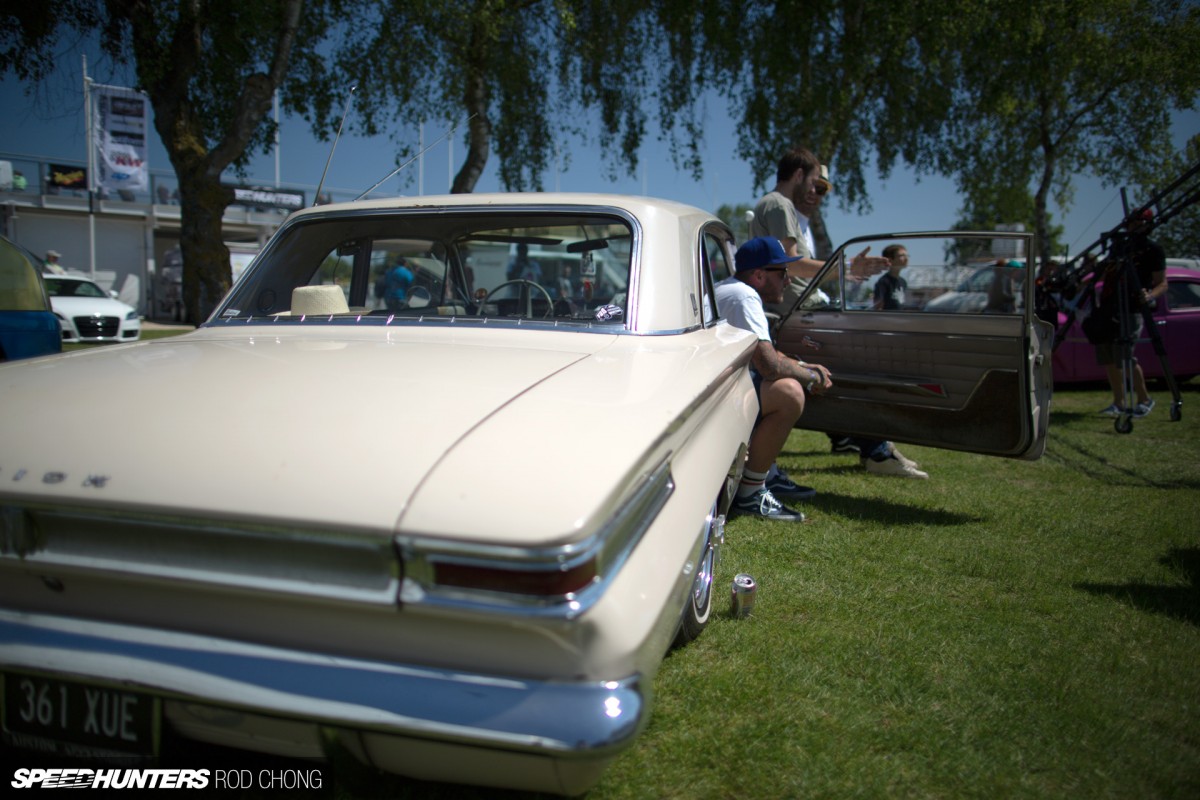 Ambition Number 7: Be a happy person – Players Classic
You know, sometimes you just need to do something for the hell of it. Not because it fits into a strategy or goal, but more just to take some enjoyment from life. It will give you some fuel to fight the the good fight and maybe even be a more cheerful person too. Happy people are much better to work with than moody, miserable ones after all!
I took a moment at Players Classic to wander about to take in the scene and see the event. I'm the type of guy who loves being at any type of car event, be it a huge international race, a small meet or static car show, so for me this was a great pleasure. If you were to put a mirror up here, you'd see that I was grinning from ear to ear as I took this photo.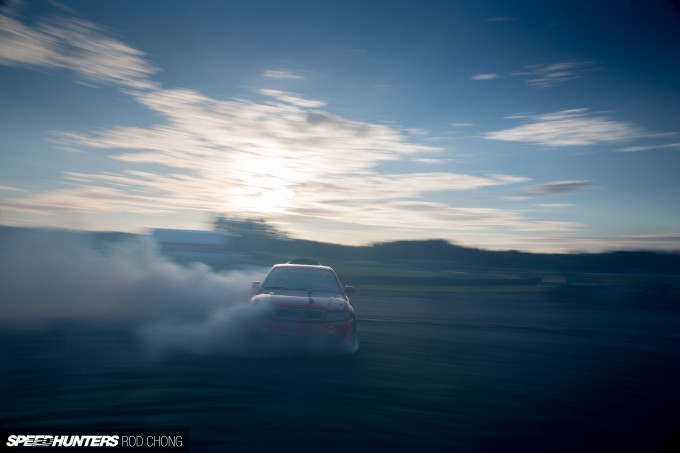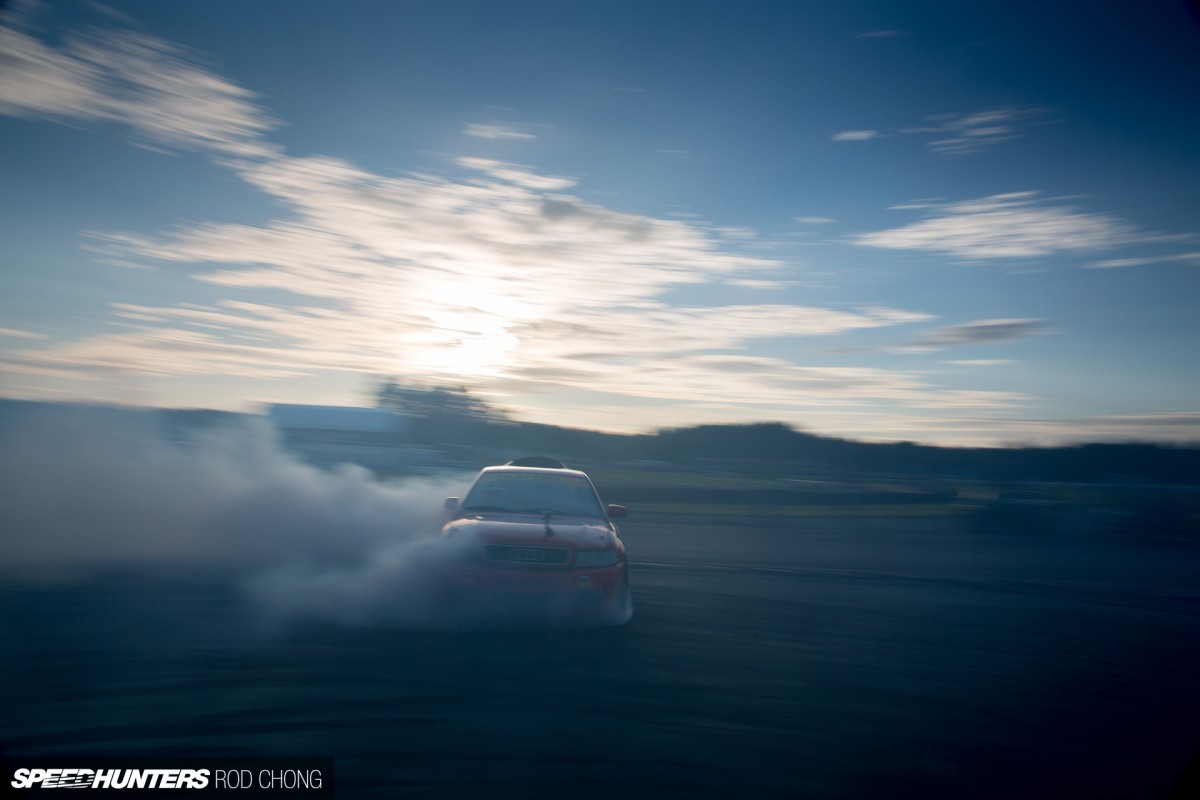 Ambition Number 8: Turn Speedhunters into a world-class media operation – Gatebil Sweden
I was really angry when I took this photo, I have to admit. This was the first night of the Gatebil Sweden event and the organisation of the Speedhunting on-site team was not going well. For one, I was not supposed to be the one shooting this portion of the event, but due to some internal problems on the team, there wasn't anyone else on site who could shoot that night's stunt show. So it had to be me.
As I shot this image, I was already drawing up plans to make sure the organisational mistakes that we made that day would never happen again.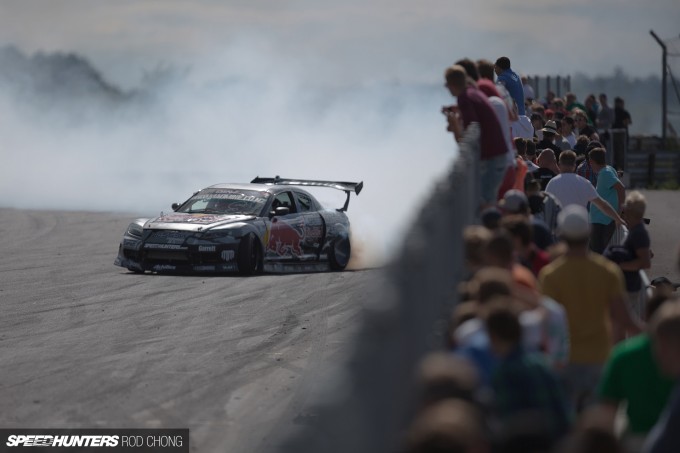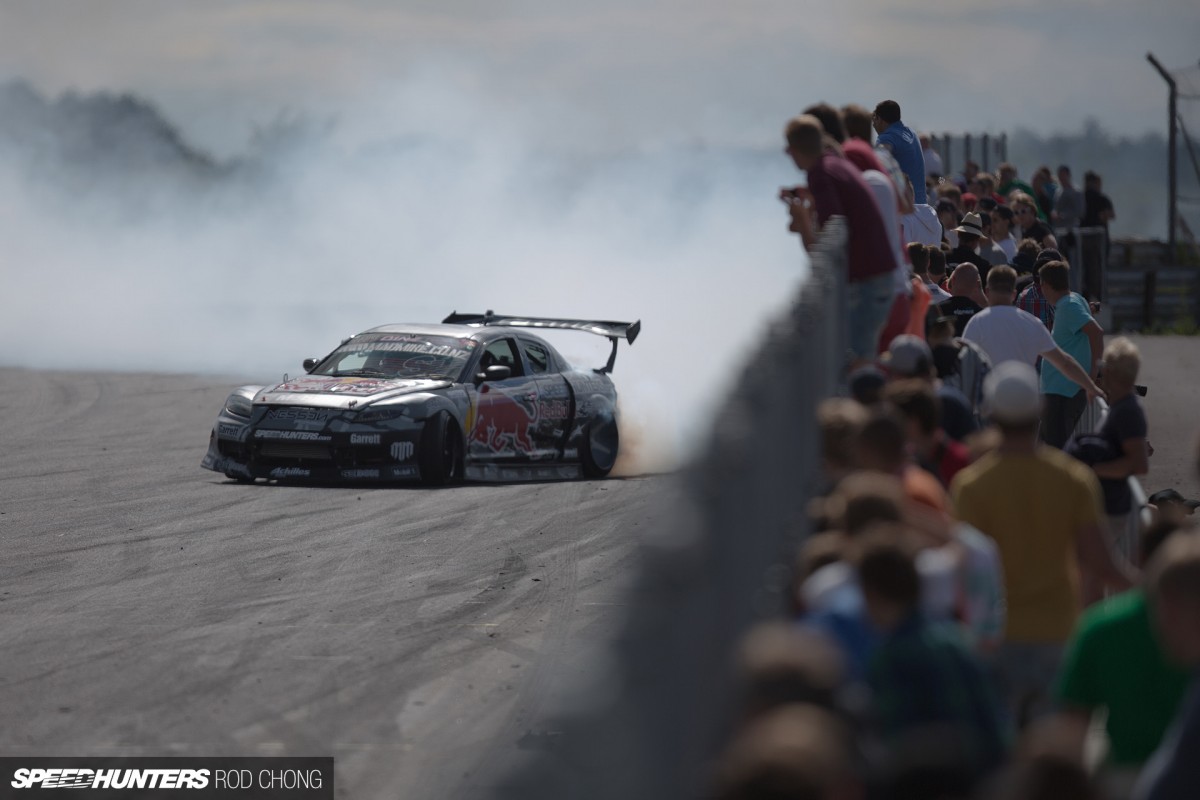 Ambition Number 9: Take a great photo - Gatebil Sweden
Now that I'm mostly free of any real obligation to shoot photos for core Speedhunters event coverage, I can on the rare occasion still spend one or two hours at an event going for the perfect photograph. I found this photo angle on the first day of the Gatebil Sweden event and subsequently spent the next two days trying to perfect the image. I even gave Mad Mike instructions where to drift the car in order to get the shot right.
The overall message? I oversee a big automotive photography project, so it does help that I also know my way around cameras and automotive imagery. Why should the Speedhunting team listen to me otherwise?
Ambition never sleeps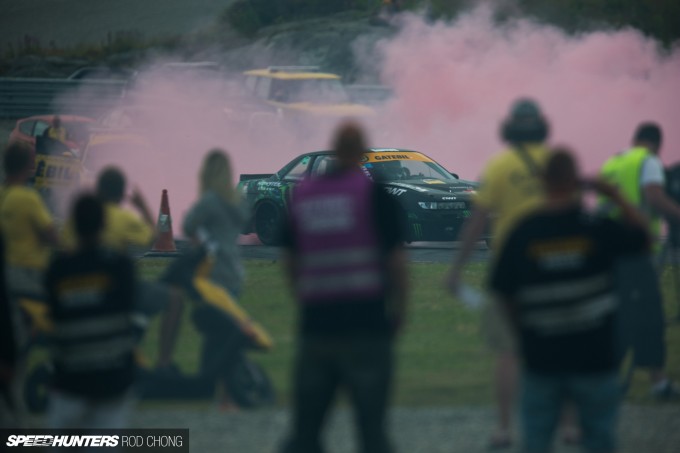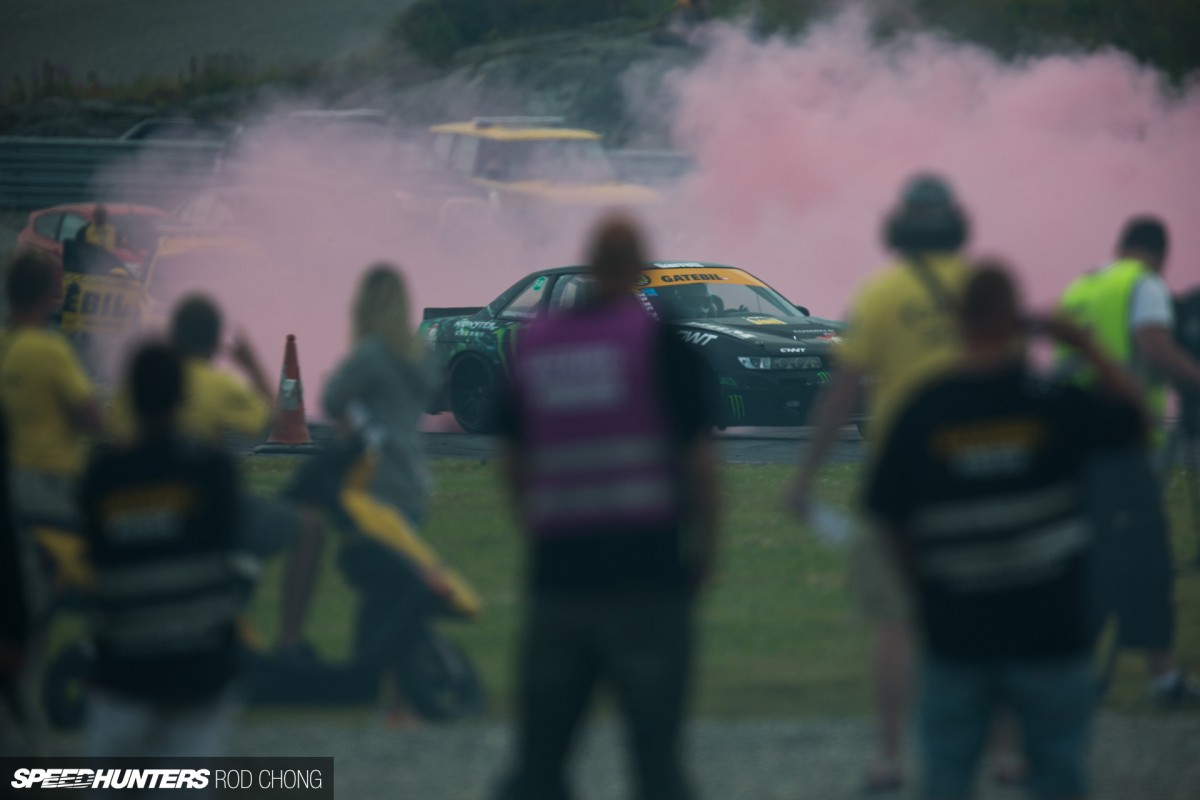 Ambition Number 10: Generate compelling automotive stories
Our collaboration with the Gatebil crew generated over one million pageviews this year just in stories about the Gatebil events and builds. That's a sign of a project well done!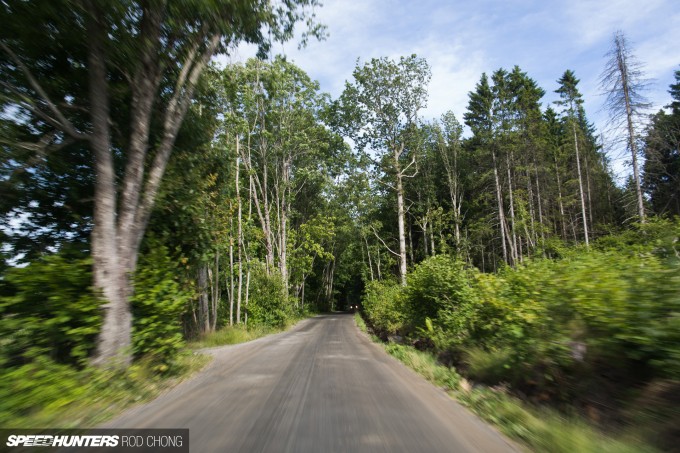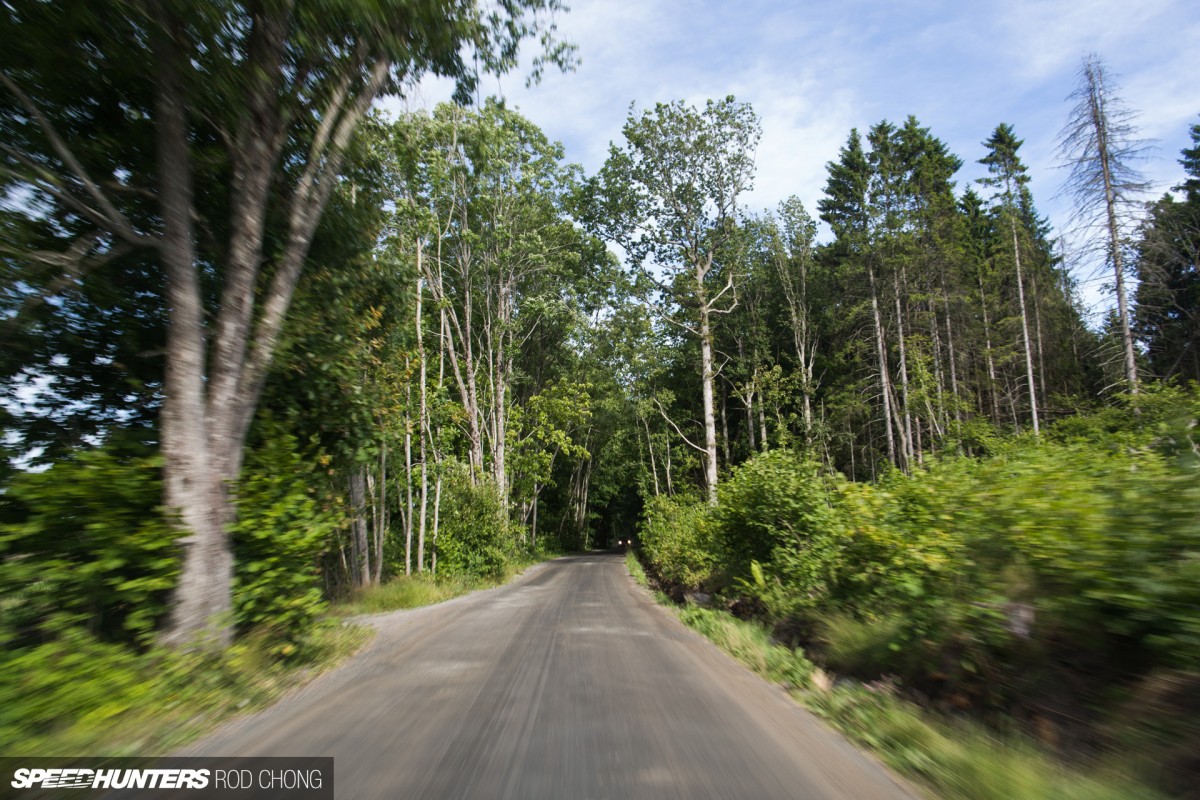 Ambition Number 11: Maintain fighting form
I'm sure most of the other Speedhunters could tell you stories about how I seemingly never sleep, am always working and continuously send barrages of emails, especially on weekends. I'm a man on a mission, it's true. But everyone has limits and I also need to make sure that I'm not pushing myself over the edge. I work really hard but also know when it's time to put the brakes on.
I shot this photo in southern Norway while taking a week out to rest, recuperate and also mourn the loss of my dear friend and fellow Speedhunter, Bryan Liew, who died unexpectedly this summer.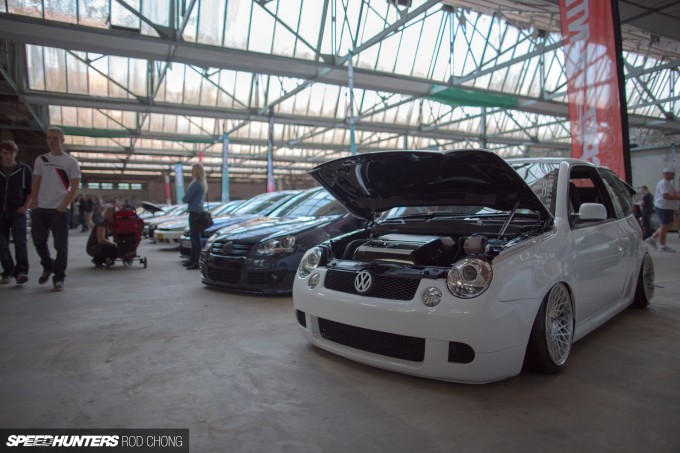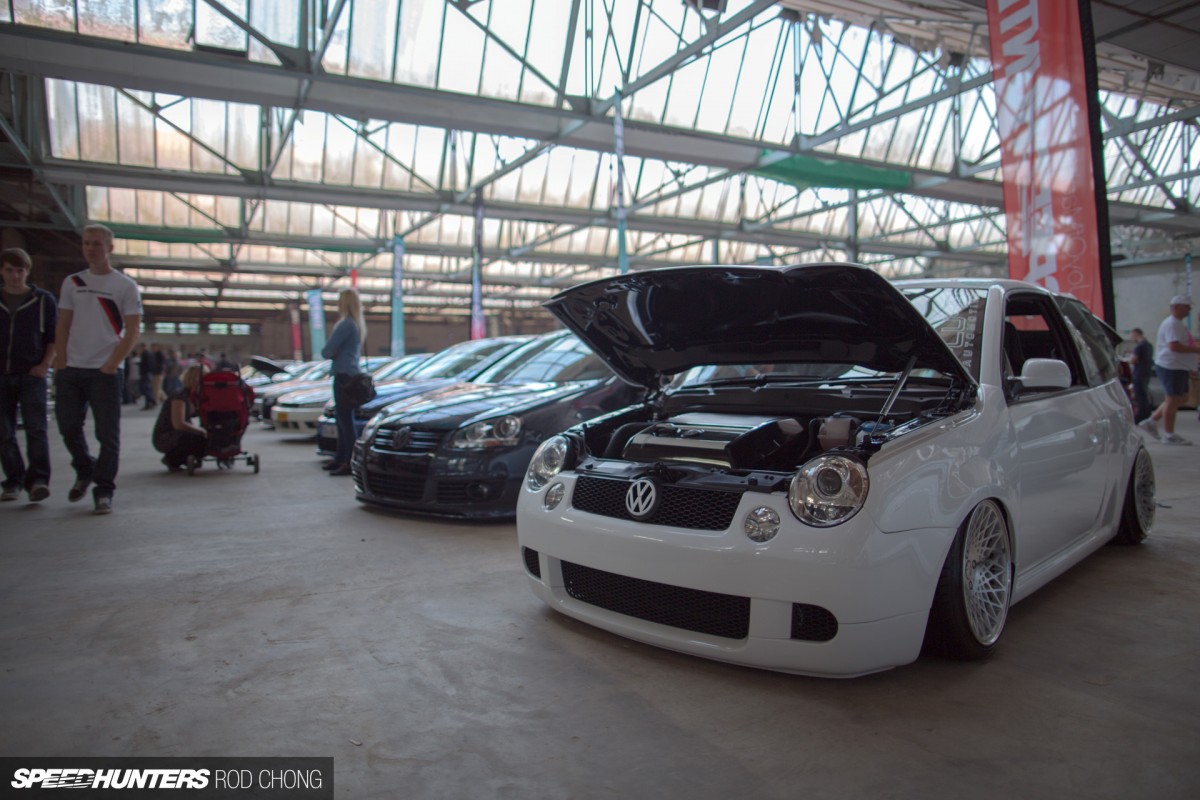 Ambition Number 12: Connect to car culture flashpoints – DMPD show
The DMPD crew operate out of The Netherlands and have quickly become the epicentre of the Benelux modified car scene. They also invited us to put on a photo exhibition, a spark of an idea which we picked up and ran with.
Doing a project like this in The Netherlands was new for us but was ultimately worthwhile.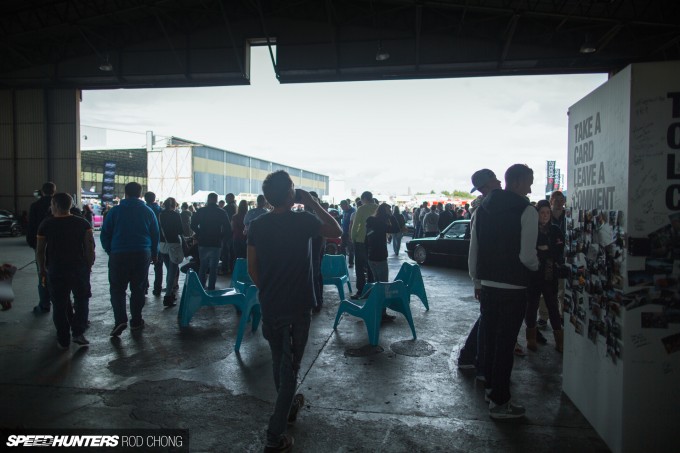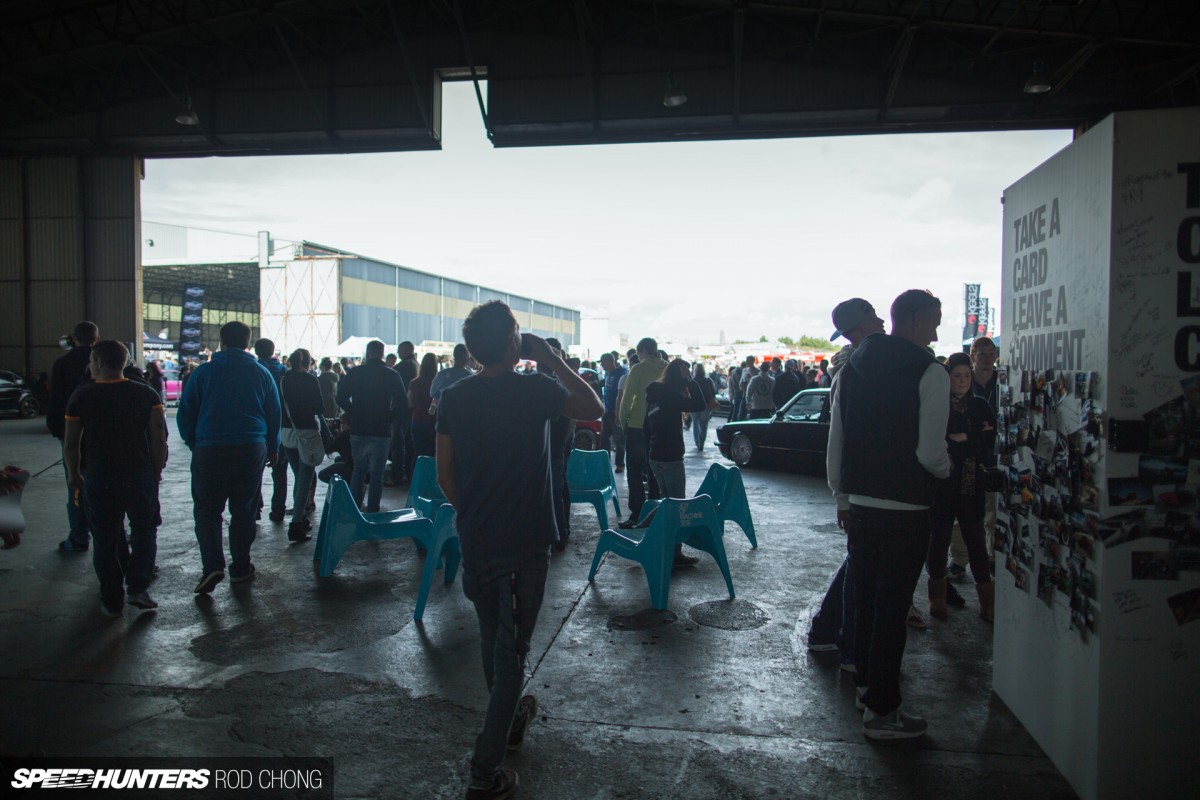 Ambition Number 13: Expand the Speedhunters experience – Players Show
Is Speedhunters just a website? Those of you who picked up a photo book would likely beg to differ. We're also an Instagram channel, a clothing line and a drift team among other things. Us putting on the Joy of Machine photography exhibition in The Netherlands and UK, was a further step towards expanding the Speedhunters project definition. We are now much more than just a website.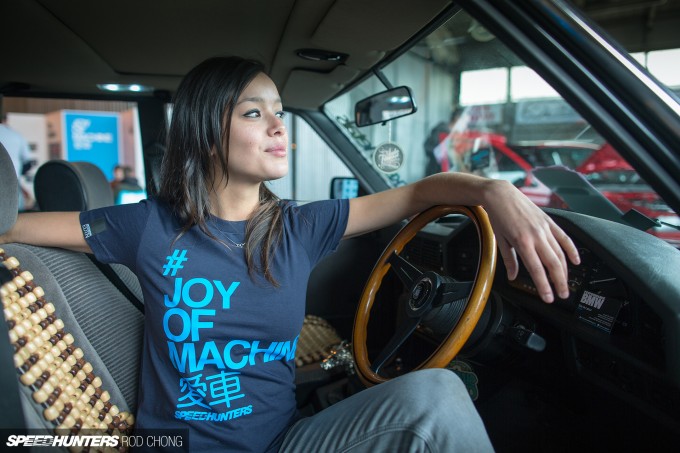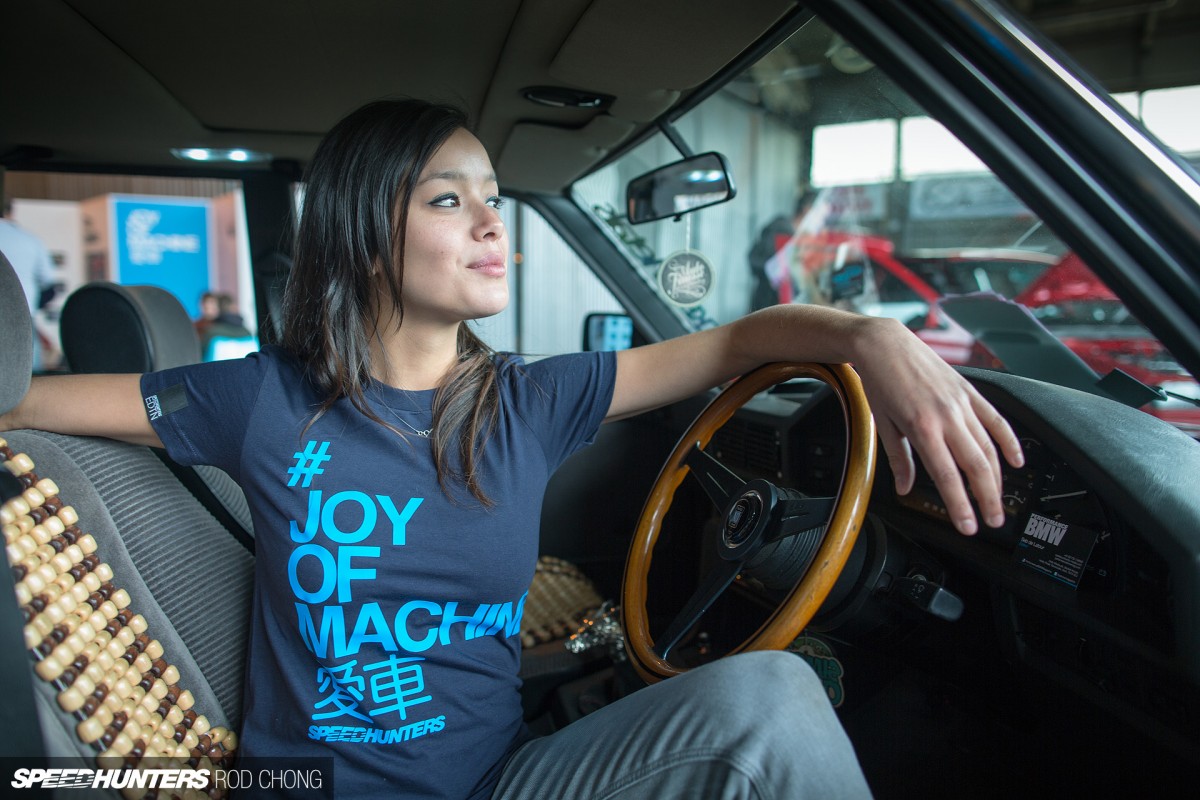 Ambition Number 14: Create cross-media themes and projects  – Players Show
The #JoyOfMachine project started out with us putting out some T-shirts, progressed to a photography exhibition and ended with the release of our third coffee table book last month. It was an interesting evolution to work with over the course of the year.
I'm already working on the next set of 2014 special projects and hope to keep the hits coming!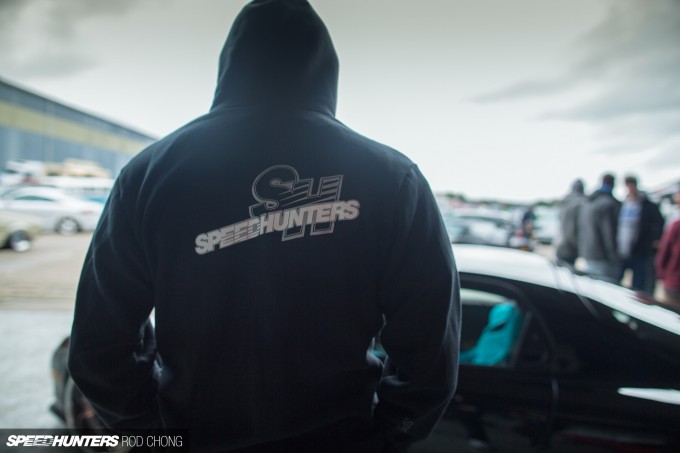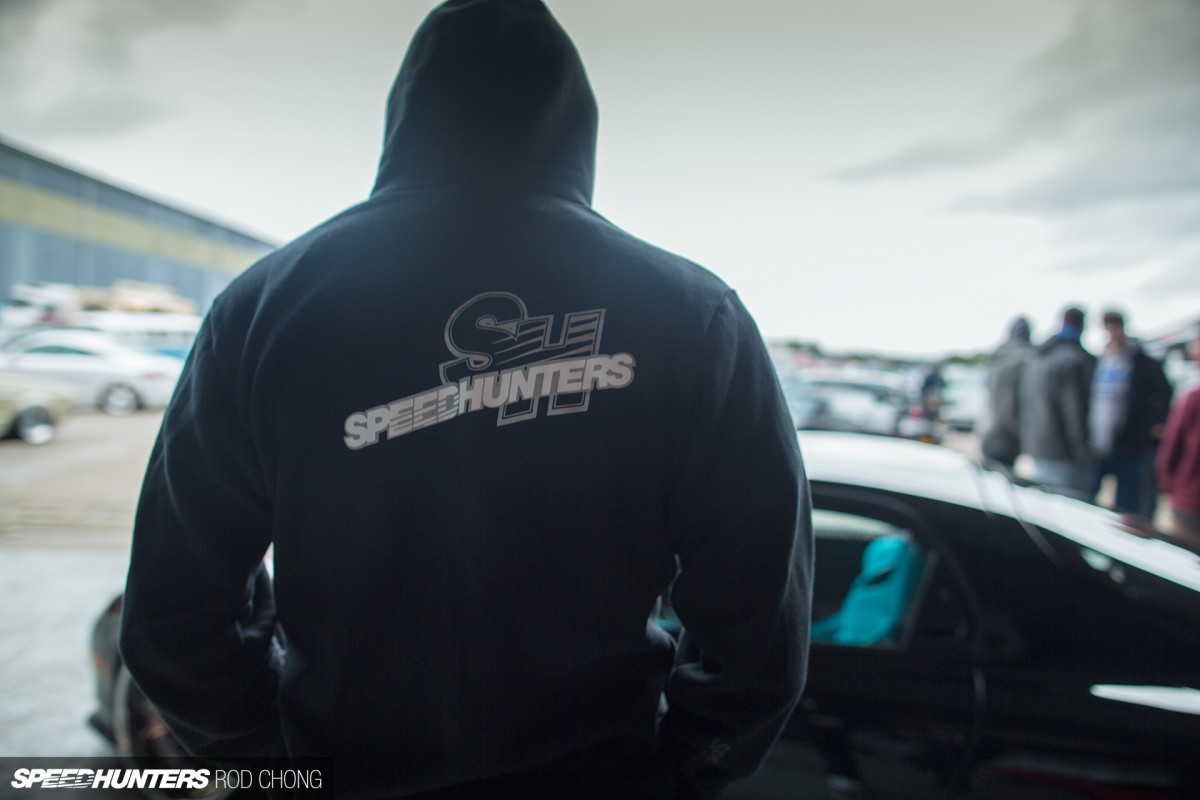 Ambition Number 15: Create a Speedhunters visual style and attitude - Players Show
I should also mention that I've become increasingly interested in handling the photography for our Speedhunters EDTN merchandise collections. Sure we could take our clothes and drop them on a white surface and shoot catalogue shots, but that's just not good enough for me. I want any Speedhunters product or clothing item to have a vibe to it – something which expresses what we're all about.
Does that sound pompous and pretentious? I don't know. All I can say is that some photos make me feel really happy and some make me annoyed. This one here makes me pretty happy.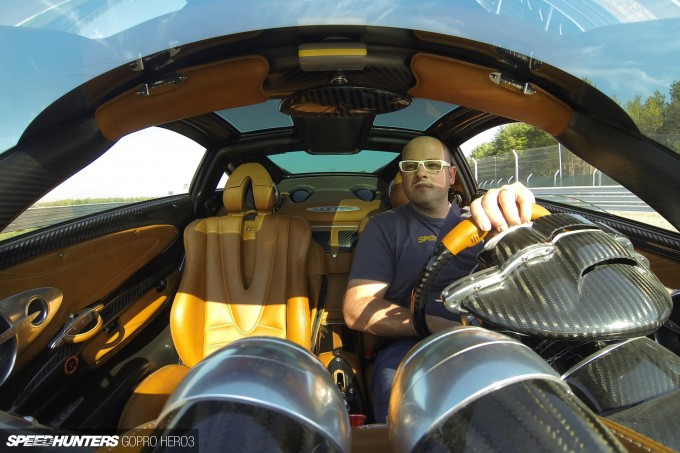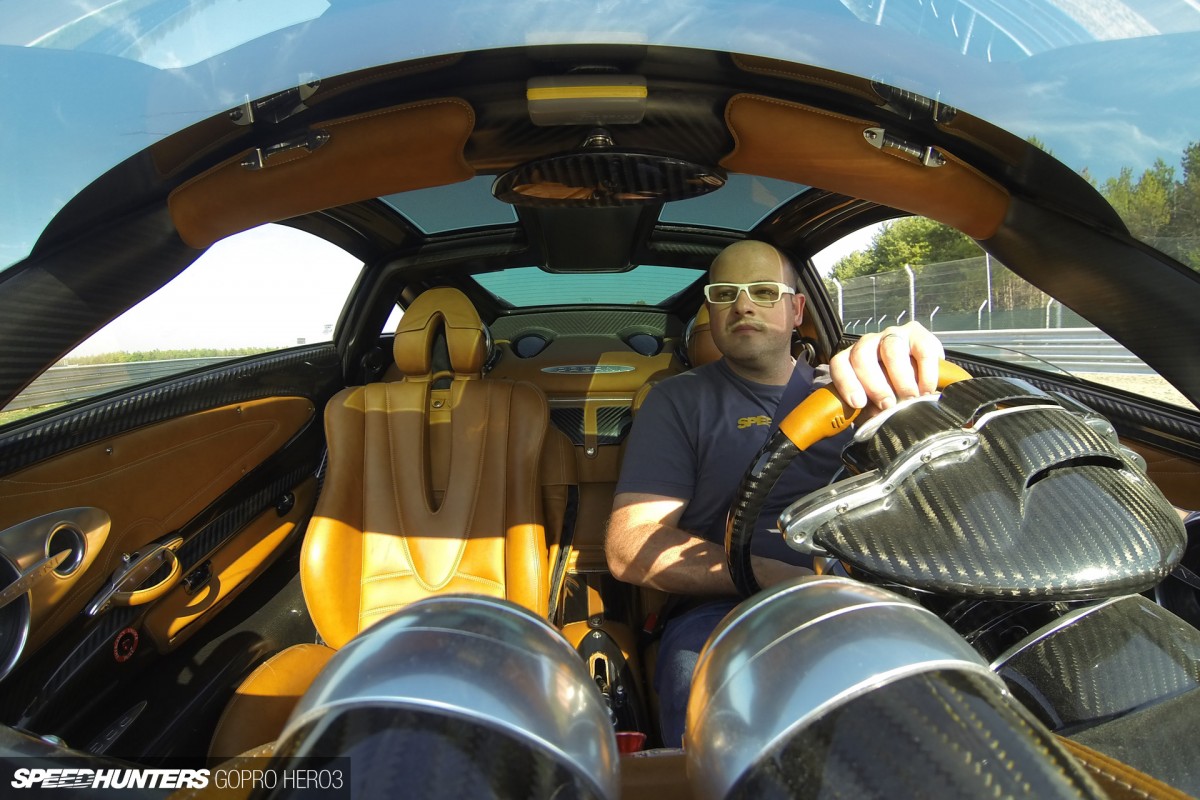 Ambition Number 16: Push forward Speedhunters photographic standards
Like most members of the Speedhunters team, we're always trying to push ourselves creatively. It may be that we are continuously discussing how to write better articles, take sexier car photos or figure out new ways to use social media. In the case of this image, I wanted to devise new methods for telling drive experience stories so I decided to try out some GoPro photography techniques.
This image is the result and hints at some of the new photography and video techniques we will be introducing across all of our drive stories next year.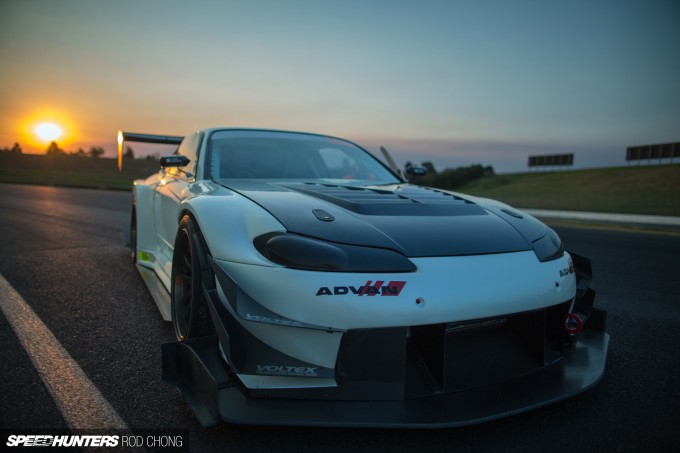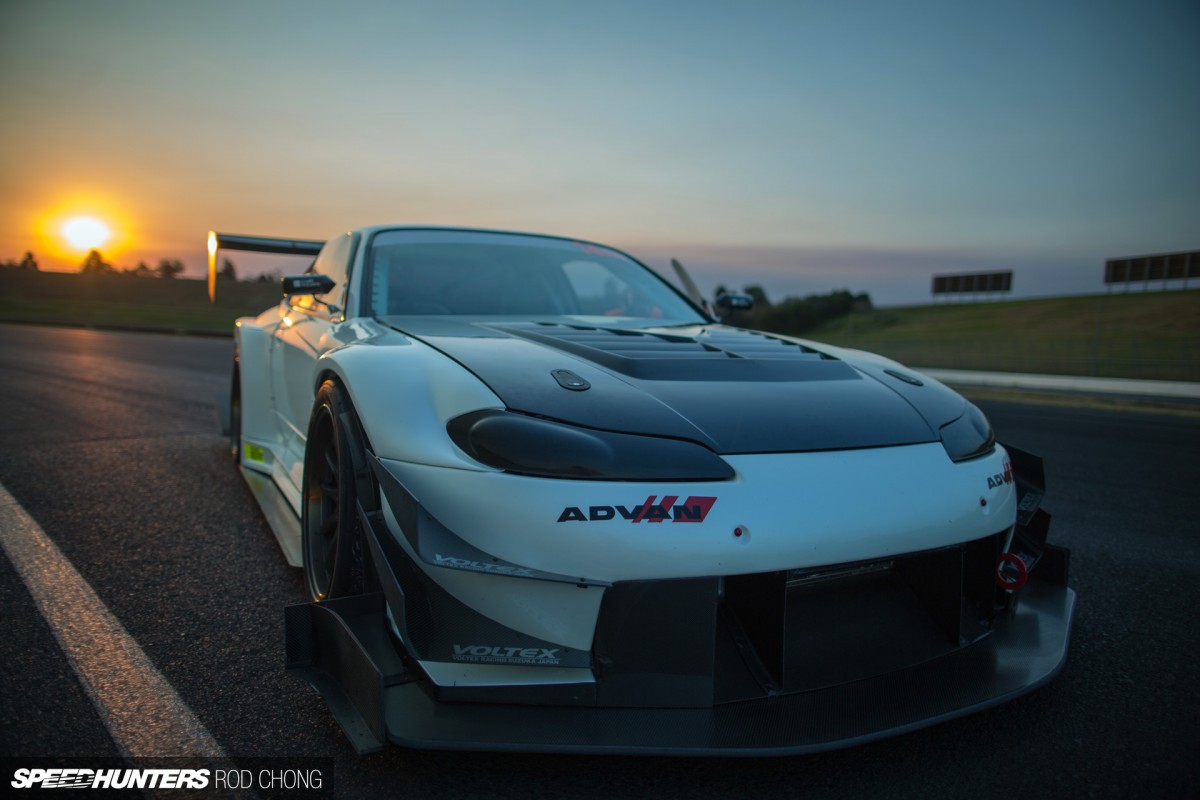 Ambition Number 17: Have Speedhunters shoot the coolest builds in the world – World Time Attack Challenge
If you look carefully, you can see Dino shooting the interior of this rather tidy Australian-built S15.
I had previously spent a portion of the day in the production office of Sydney Motorsports Park, arranging for Dino and Brad to have access to the track to shoot a few top-level builds. This was one of them.
So rather than think of myself, I was there to support my two photographers to make sure they had access to a good location. Speedhunters without car features would be a rather sorry place, so every effort had to be done to make this happen.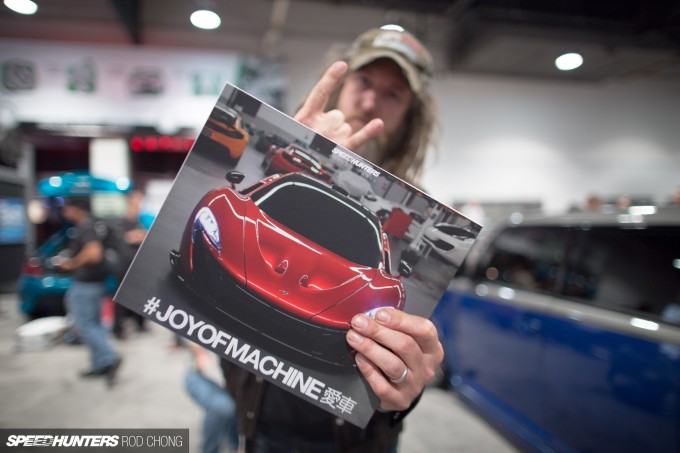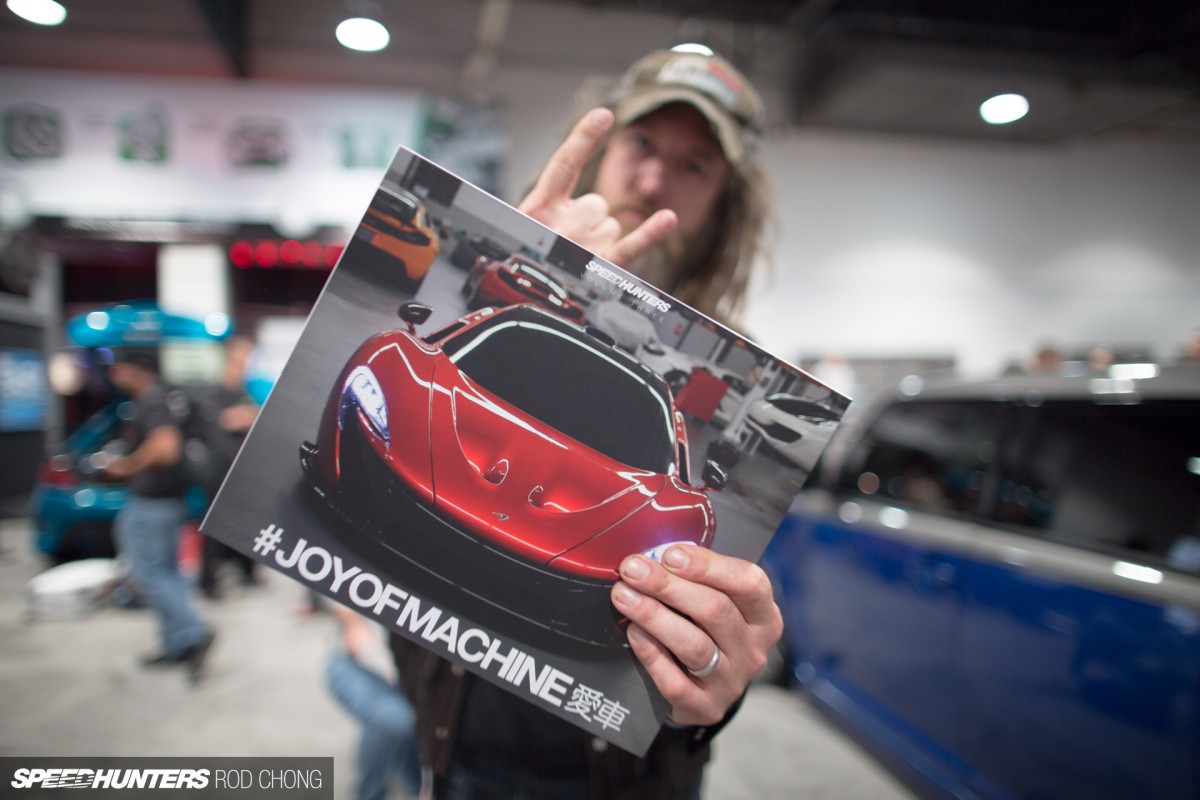 Ambition Number 18: Meet the movers and shakers of the automotive world – SEMA Show
I remember a key moment in my previous life as a music video director. The year was 1996 and I had just moved to London to pursue my directing dream. One day, I was waiting at a bus stop in Soho in the middle of the night so I could travel home to Hackney. Suddenly, my favourite band in the world, The Prodigy, walked past me. This was the type of band that I had specifically moved to London to work with… An opportunity was presenting itself to me and I had to seize the moment. If I went up to them and started talking, perhaps I could direct their next music video.
What did I do? Nothing.
I just didn't have the confidence to go up to them and tell them that I wanted to work with them. Opportunity lost.
This type of thing never happens now. Learning from past lost opportunities, I've now developed my communication skills and confidence to the point that whenever I see anyone interesting from the world of car culture, I just go up to them and introduce myself. This is exactly what I did moments before I took this photo. I saw Magnus Walker, went up and started chatting away.
He's a pretty damn cool guy and I'm looking foward to collaborating with him in 2014.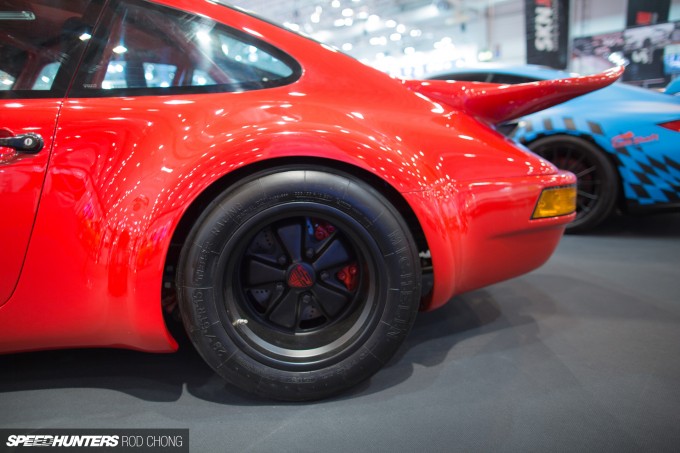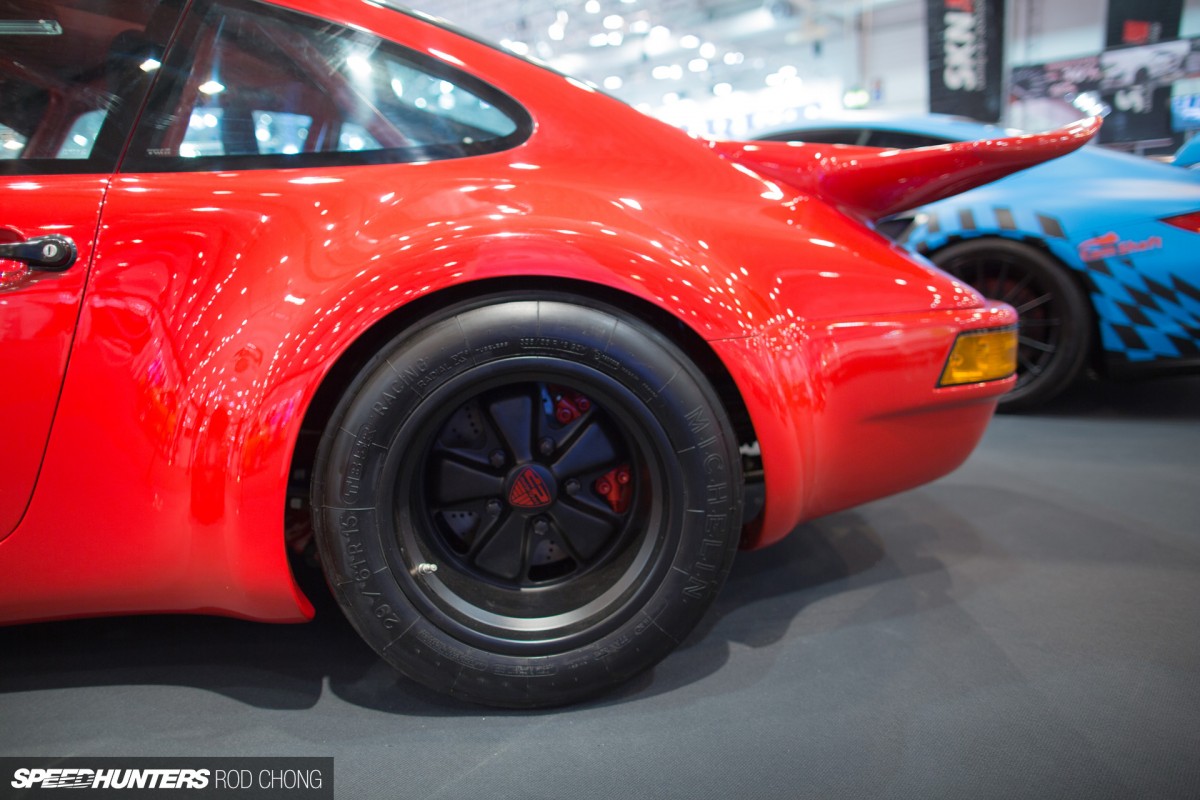 Ambition Number 19: Have Speedhunters shoot the coolest builds in the world – Essen Show
See this car? It's one of the most incredible 930s I have ever laid eyes on. And Speedhunters will shoot this car. It's going to happen one way or another. Mark my words.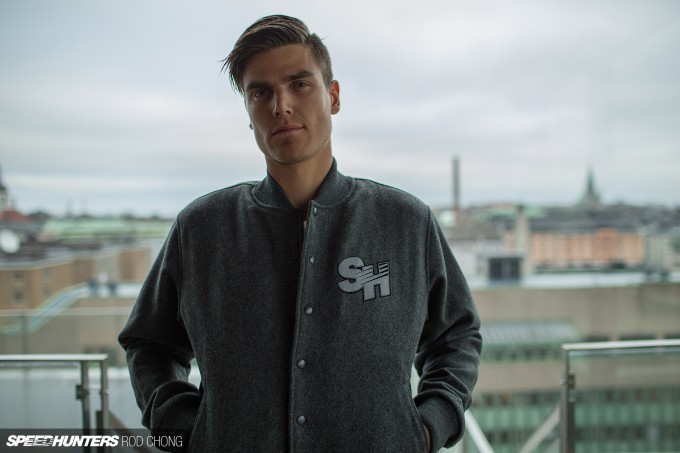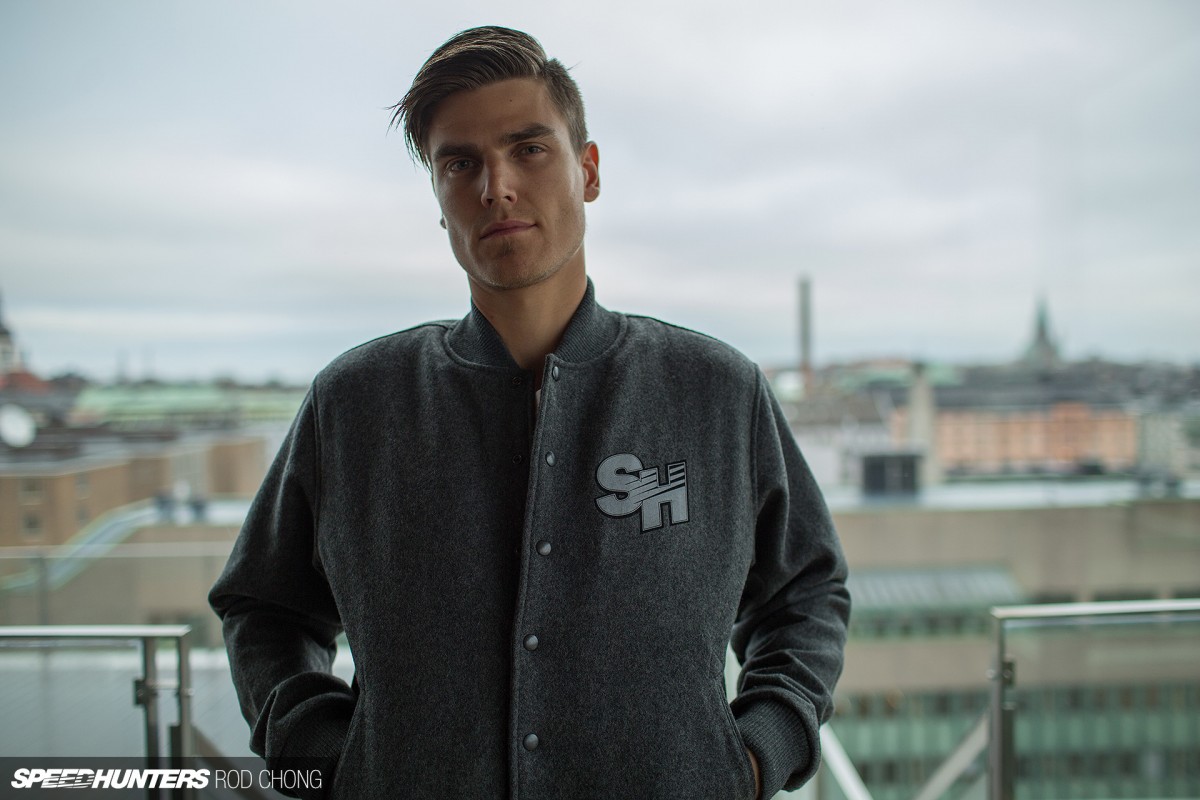 Ambition Number 20: Be a warrior
See the look in Fredric Aasbø's eyes? That's the look of someone who knows what he has to do. He may come across as mild mannered and gentlemanly, but deep inside there's a viking warrior lurking.
Yes he's one of the nicest people you'll ever meet but underneath the surface, he knows that in order to be an international drift champion, he can't mess about and waste time with excesses or indulgences. And I for one find this quite inspirational.
I hope you do too.
So there you have it: 20 little morsels of my personal ambitions. A few of these ambitions have been reasonably well achieved, but most are are definitely still works-in-progress. These little vignettes are just a portion of my internal process but I do hope that some of you will be able to relate to and take something from these stories.
So tell me then: what are your ambitions and how are you going to achieve them?