How do you say "adventure" in Japanese?
2013 can't really be over already can it? They say as you get older the time always passes faster, and it seems like just yesterday I was ringing in the new year by trekking across Japan and uncovering all sorts of cool stuff. Now it's already becoming time to plan my 2014 trip. What's going on?
Anyway, my Speedhunting journey in 2013 was an exciting one, and while I didn't spend quite as much time out in the field shooting this year – the stuff I did get out and see left a huge impression on me. For me the year is really divided into two parts – the time I spent in Japan and the time I spent here in United States. In real time I only spent about a month in Japan this year, but with everything I saw during those few weeks, it ended up feeling like so much more than that.
In the first chapter I'll recount some of the highlights from Japan and in the second I'll recount some of my  memorable experiences stateside.
396 Style (above)
The story behind my shoot of the 396 Motoring Toyota Cressida is a perfect way to begin my Japan wrap-up. Suguru Ishiai's car blew me away when I saw it at Tokyo Auto Salon this year, and after a failed attempt to shoot the car among the madness of TAS, I found myself heading out Yamanashi Prefecture to shoot the car and to visit his private workshop. The car was awesome of course, but even greater was the chance to witness the life of a gearhead like Ishiai-san. Whether it was checking out his amazing clubhouse or driving one of his favorite touge spots, it was a day I won't soon forget.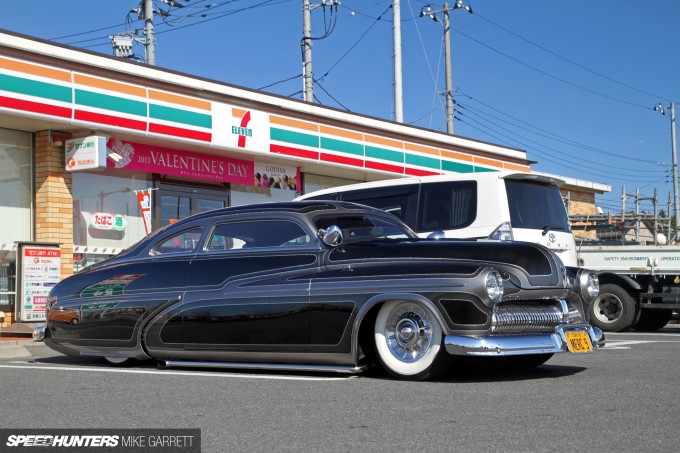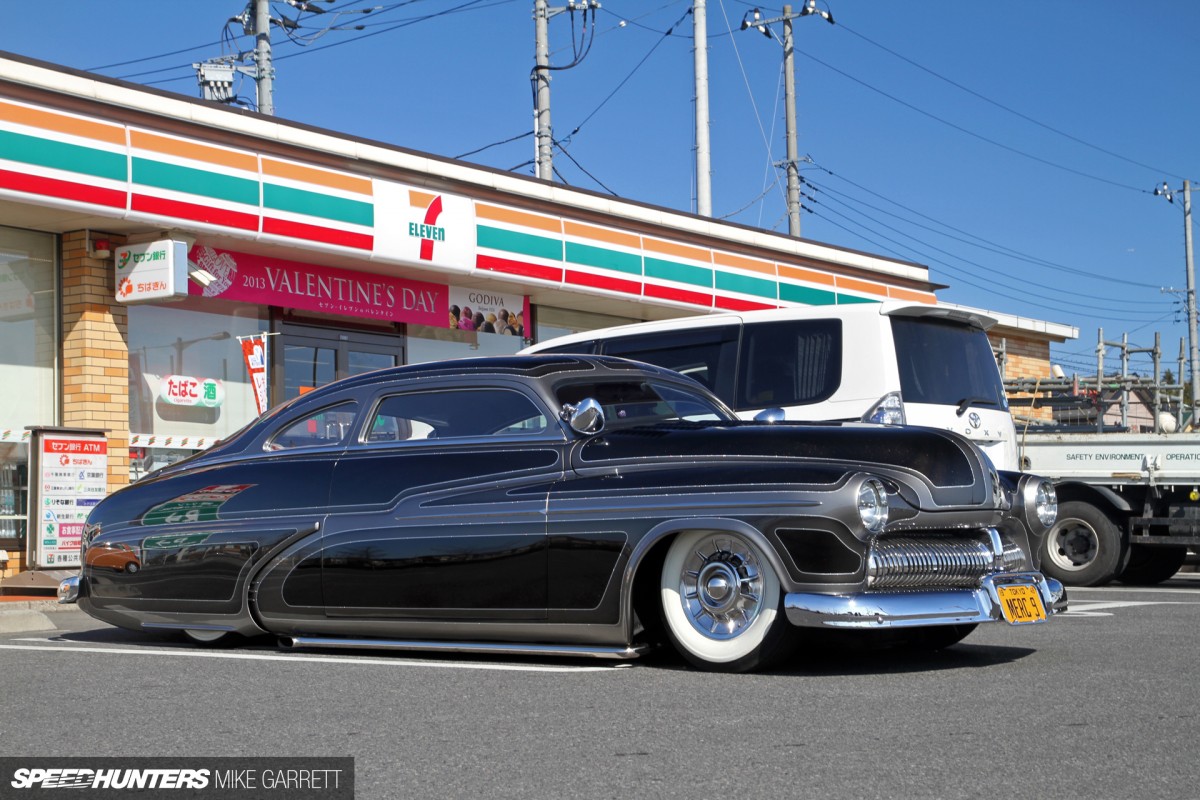 Merc 9
When going through my archive to choose photos for this story, I didn't always pick the pictures that I thought were the best from an artistic standpoint. Instead, I chose images that evoke certain memories or feelings when I look at them. Spending an afternoon with Kondo-san and his incredible Merc 9 in suburban Saitama was another fantastic experience. There was something amazing about seeing the stunning lead sled parked up front of the neighborhood Seven Eleven and watching the reactions of the locals when they came across this unusual creation.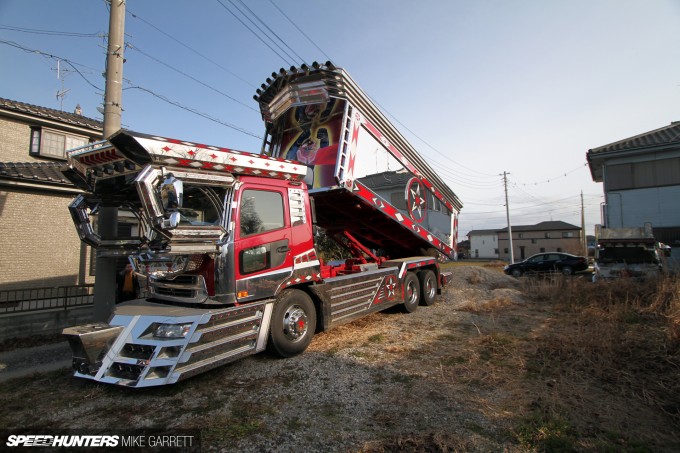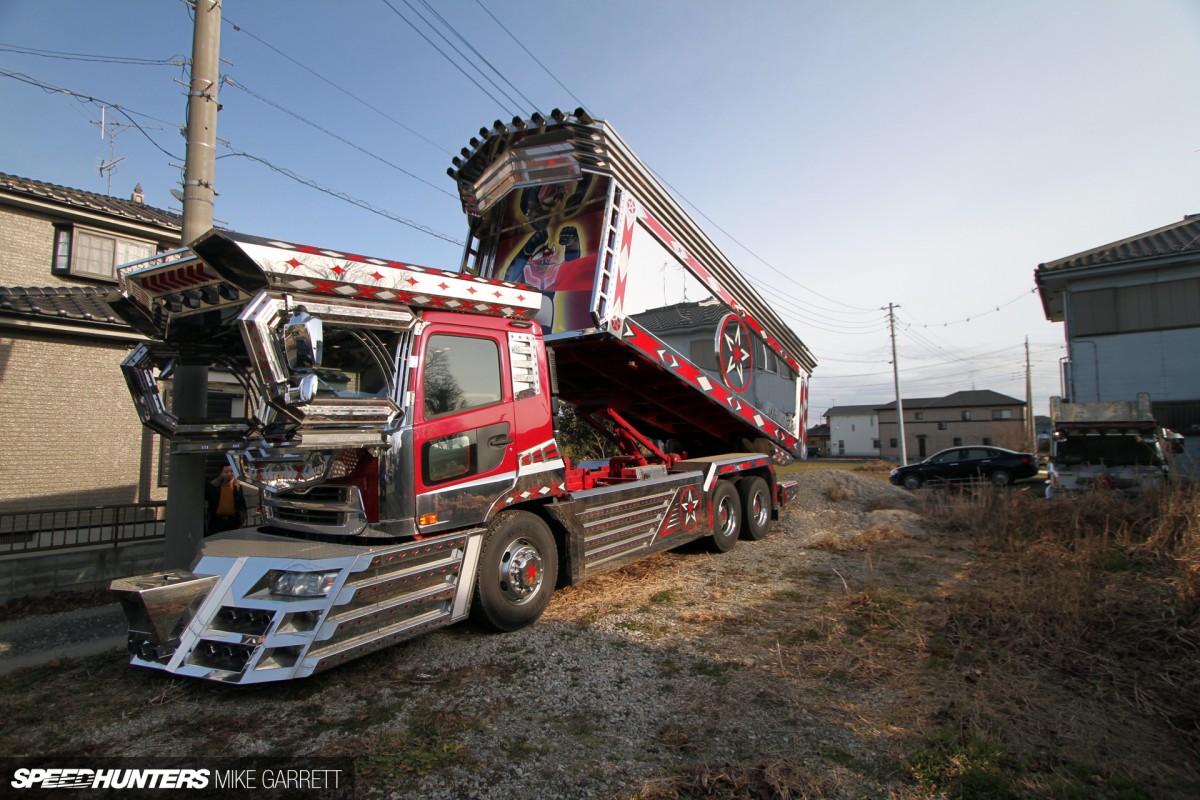 Dekotora!
As it turns out, when I finished shooting Kondo-san's Merc, the day wasn't over. Next up was a spontaneous trip to a local workshop that specialized in building heavily customized big rigs known in Japan as Dekotora. It was a strange and wonderful experience, and the account of my brief encounter with Japan's Dekotora culture would became a very popular story when I posted it on Speedhunters. It's funny how things work sometimes.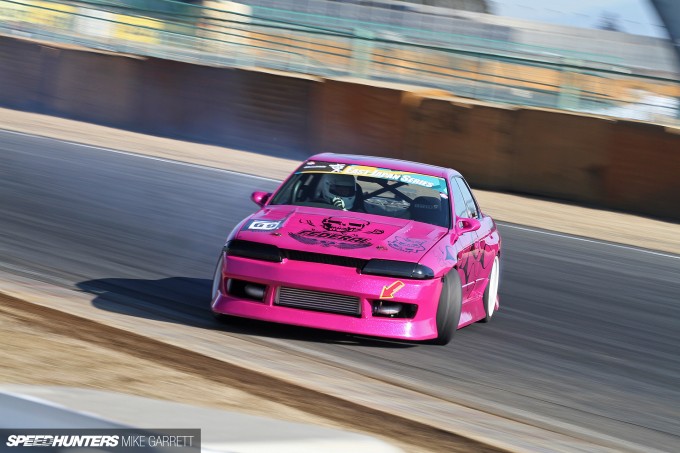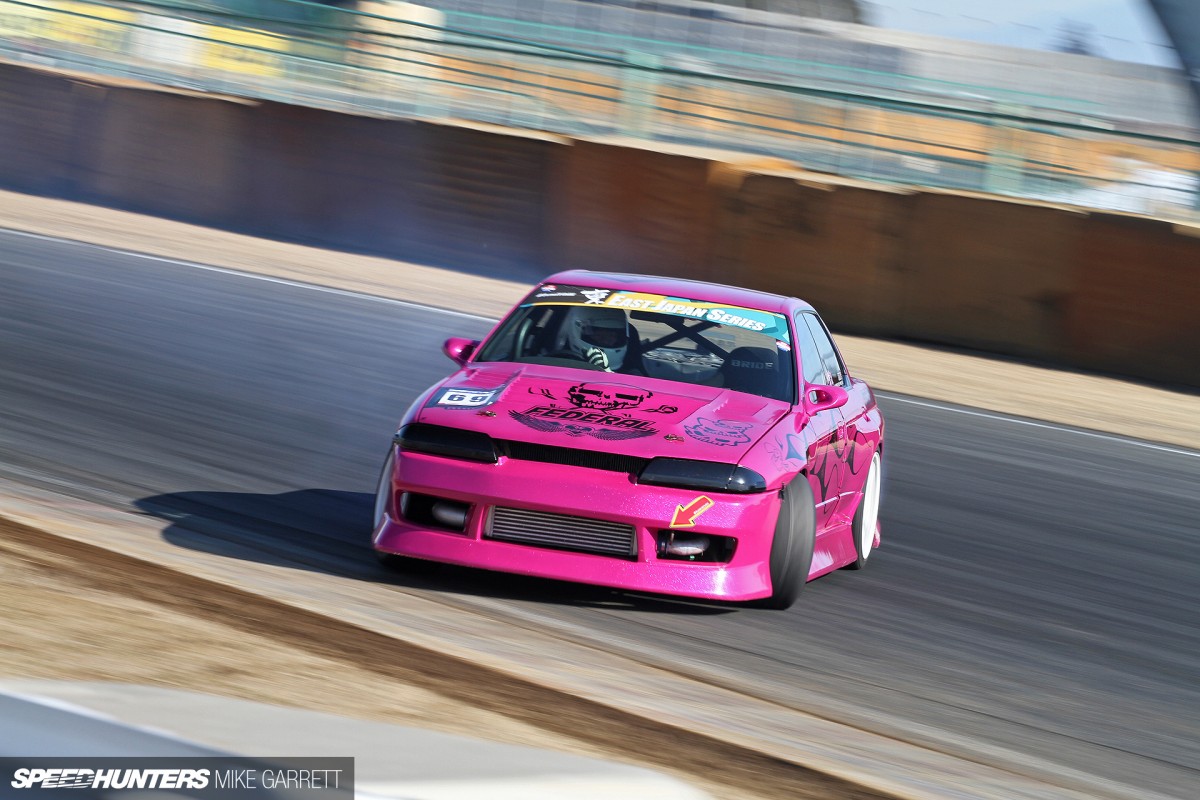 Sideways 32
Prior to my Japan trip it had been a long time since I'd photographed drifting and what better place to get back into it than at the MSC All Japan Championship at Tsukuba Circuit. Seeing some of Japan's best amateur drivers ripping up the world famous circuit was a perfect way to spend a cold winter Sunday.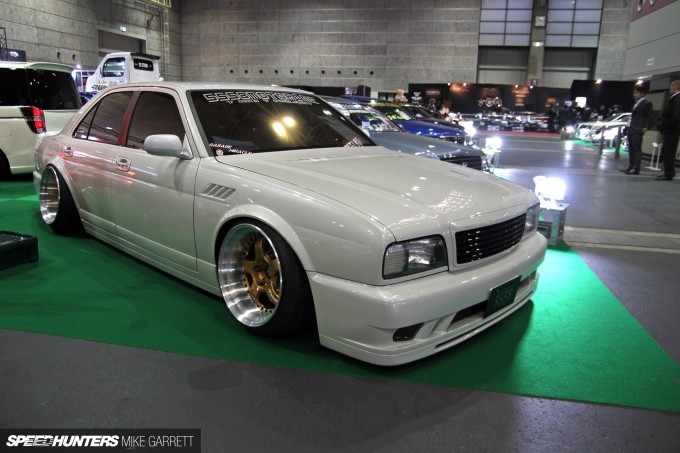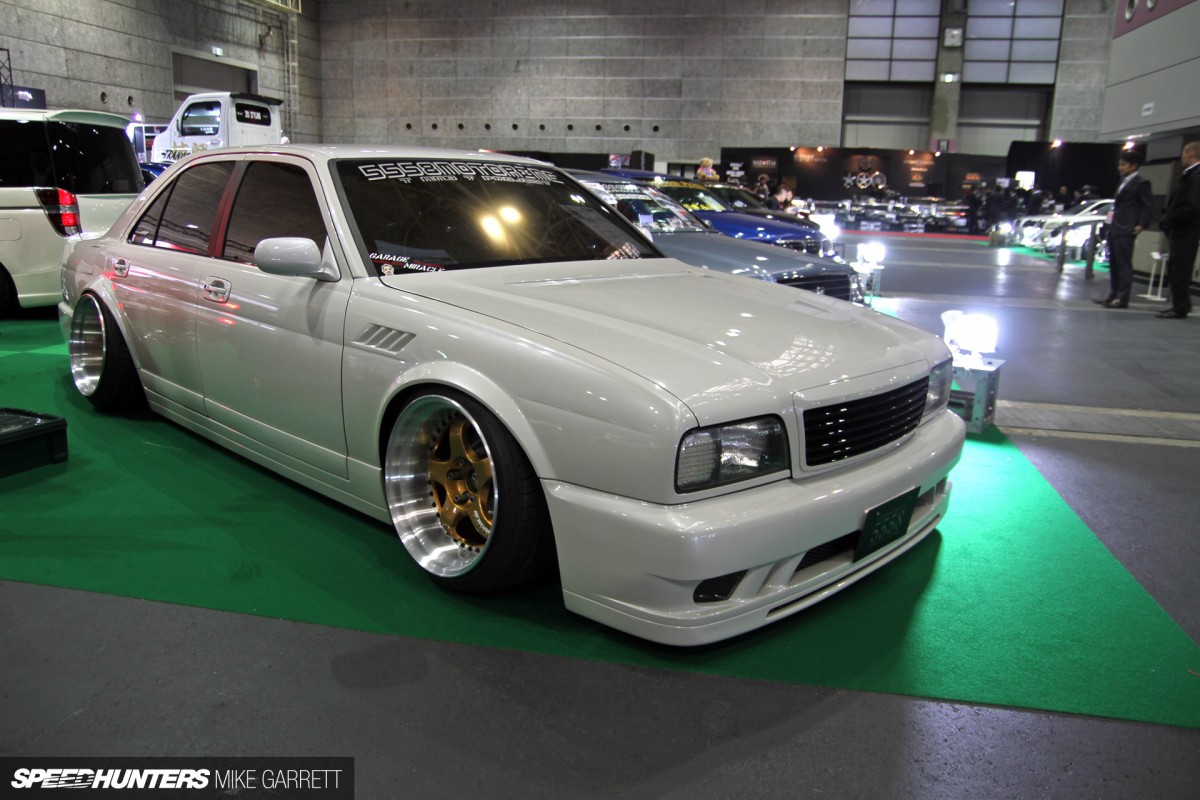 Auto Messe
It may not be Tokyo Auto Salon in terms of following, but Osaka Auto Messe is the perfect place to experience Kansai's unique take on car customization. It's got everything from custom vans and VIP cars to lifted kei trucks, and let's not forget the homegrown Osaka cuisine served up by the show's food vendors. Is it weird to get hungry when talking about a car event?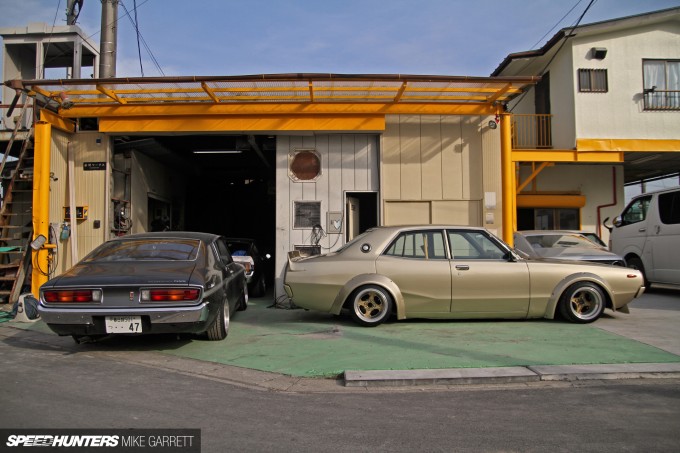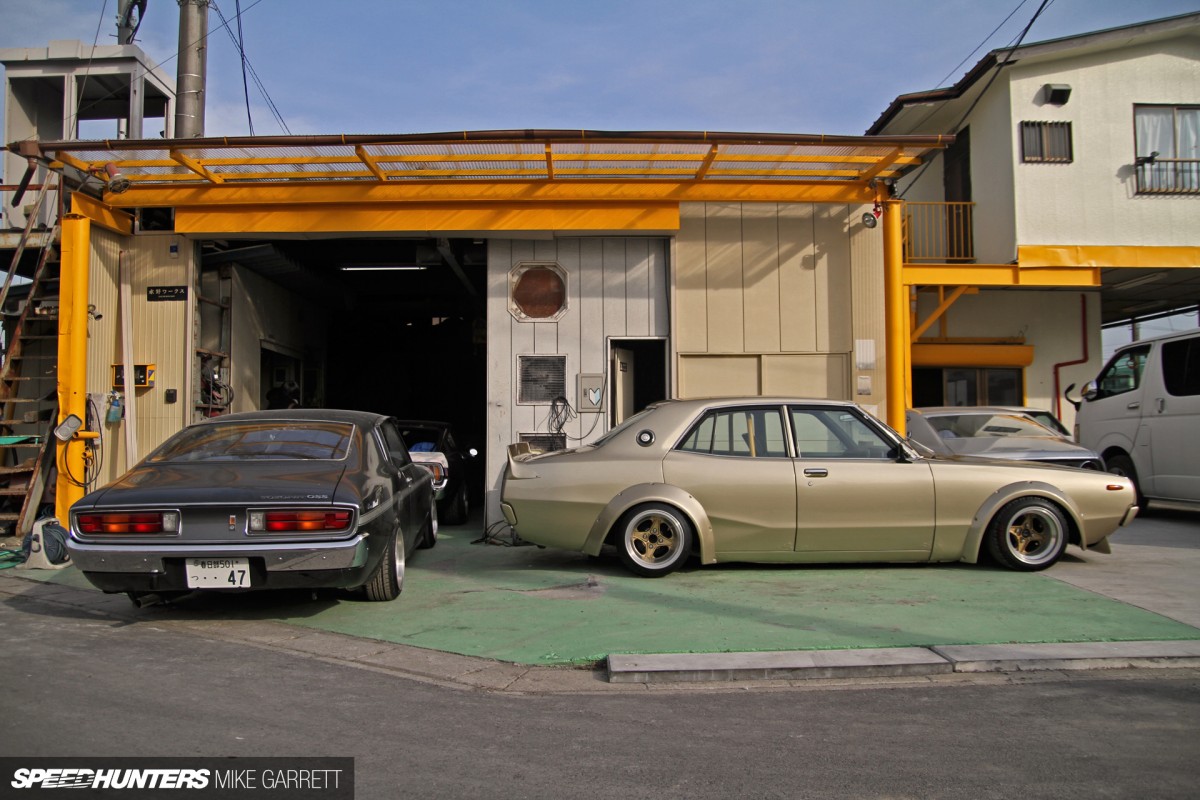 Mizuno Works
Before I headed to Mizuno Works, I knew I'd be seeing some properly bitchin' kyusha. What I didn't know is that I'd also meet one of the most talented, creative and humble car builders I've ever encountered. Mizuno-san and his small, but impressive temple of shakotan culture have become a huge inspiration for me.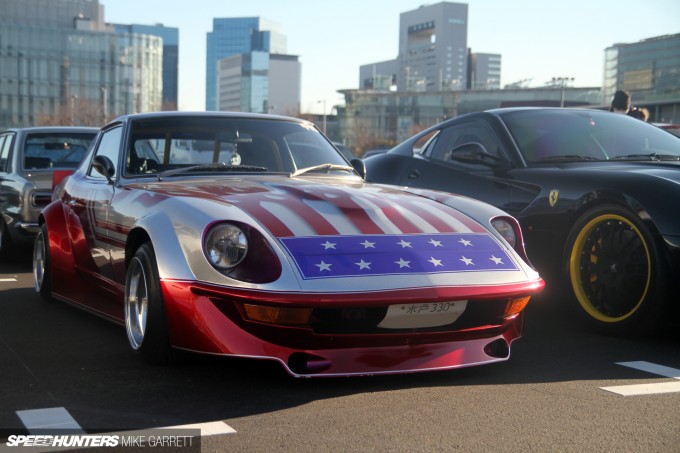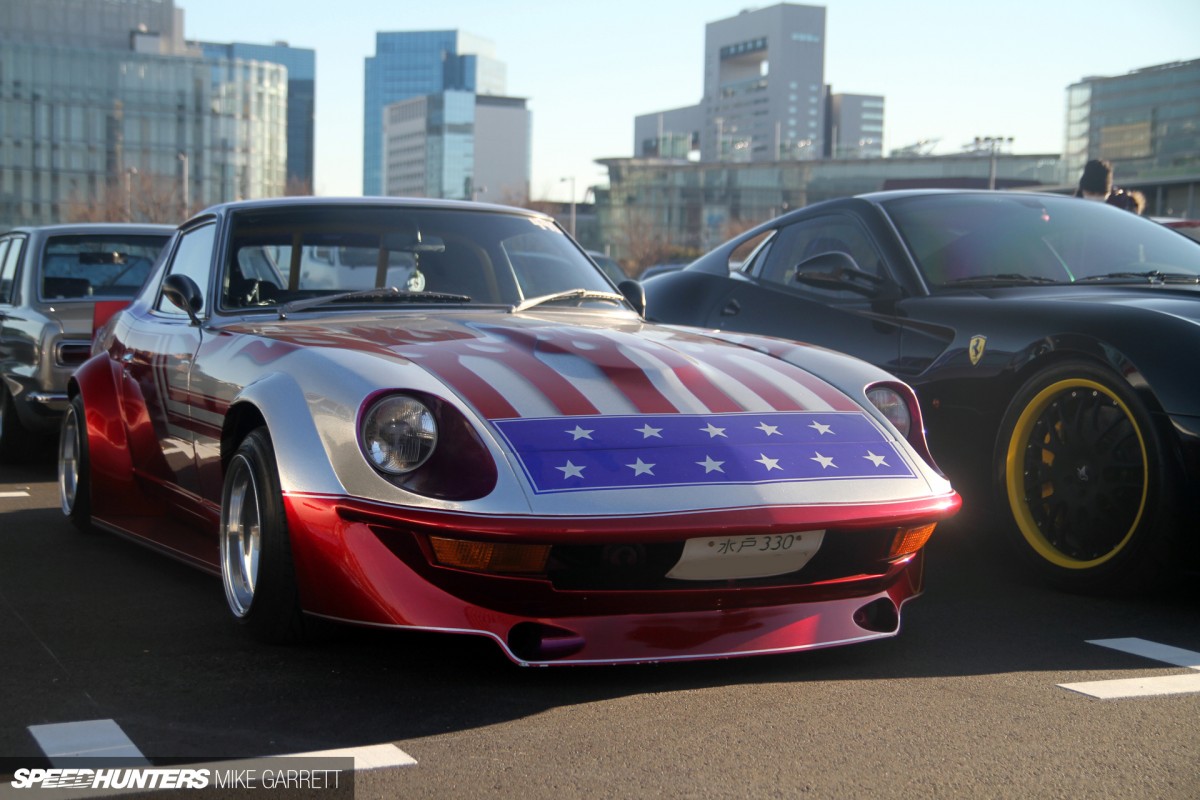 New Year Meeting
Speaking of vintage car culture, I always struggle to think of a one-day event that's more enjoyable than the JCCA New Year Meeeting. Tradition is the name of the game here, when everything from wild kaido racers to pristine classic Ferraris gather in Tokyo Bay to kick off another year of prosperous automotive life.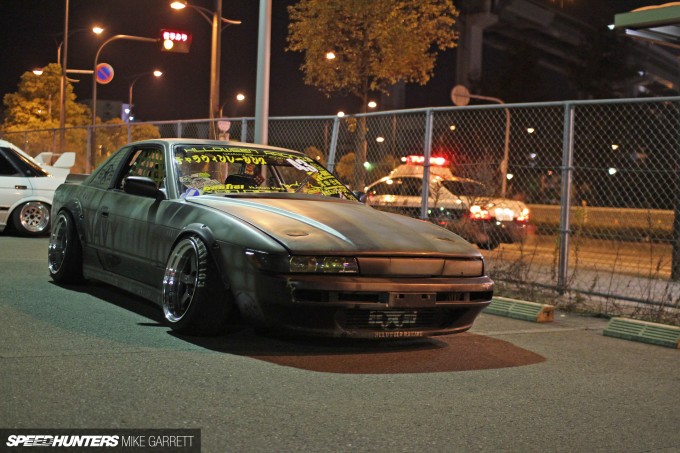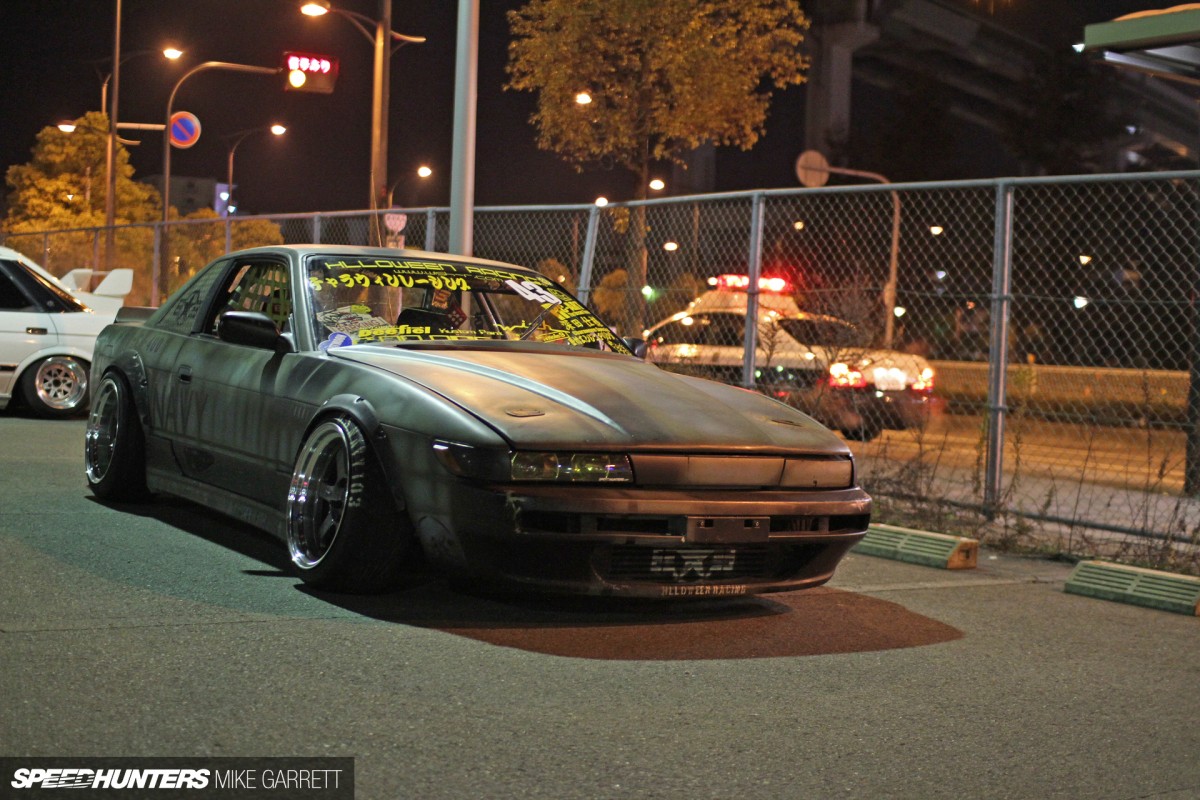 Top Gun
The world's craziest car meet. That's pretty much how I'd summarise the M&L Party. I could have picked any number of images from this event, but there's just something about this shot of Takashi Mine's US Navy S13 with one of Osaka's finest lurking in the backgound.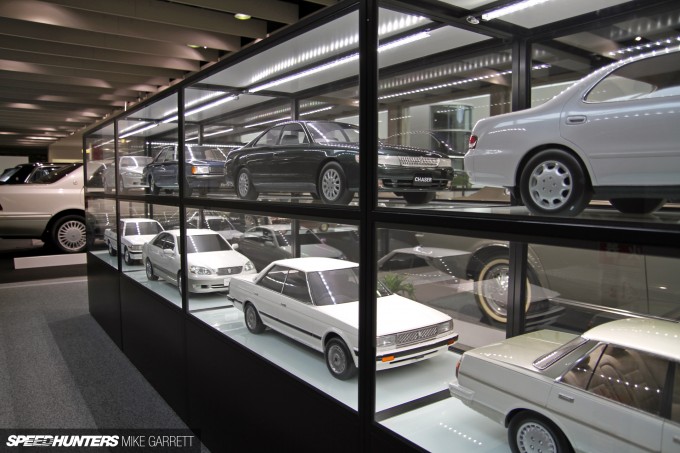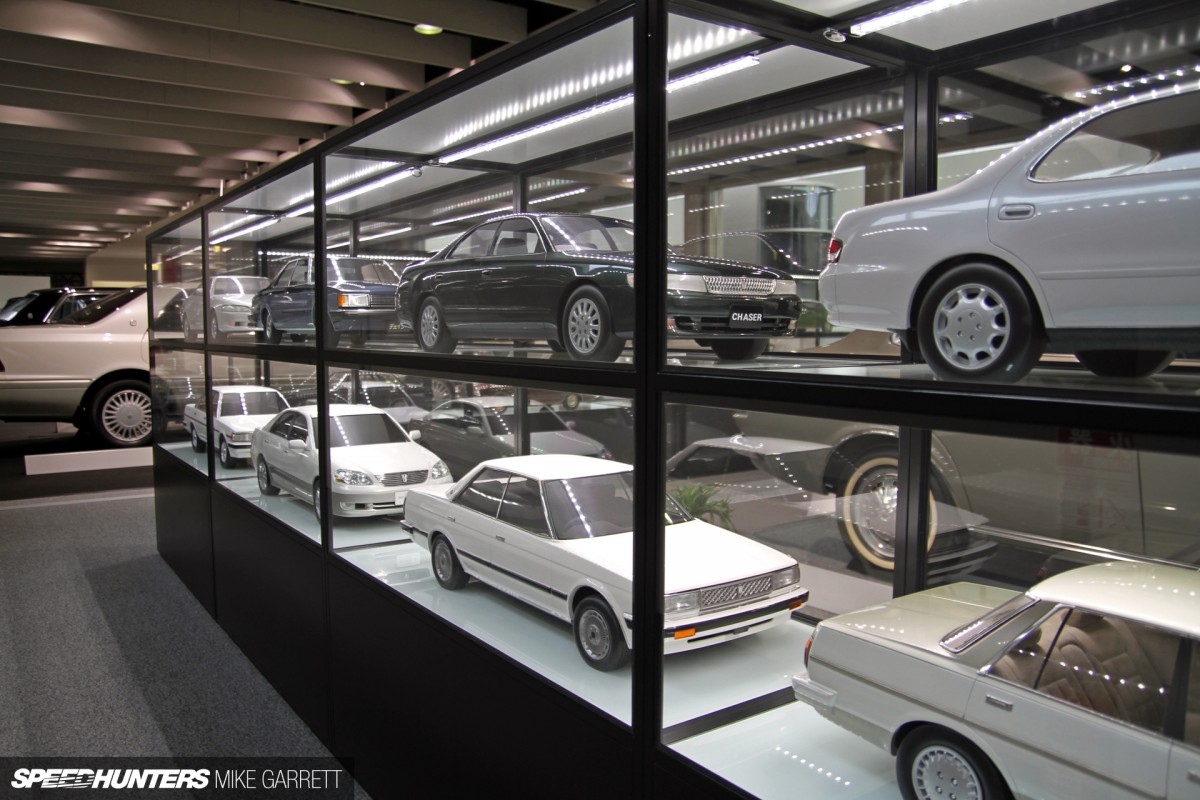 1:5 Scale
I'd been long overdue for a visit to Toyota's huge museum in Aichi Prefecture, and when I finally got there I was able to experience the amazing Toyota 100th anniversary exhibit. For me the true highlight wasn't even the real cars, but the display of 1:5 scale design models that had been gathered for their first-ever public showing. The otaku in me went nuts.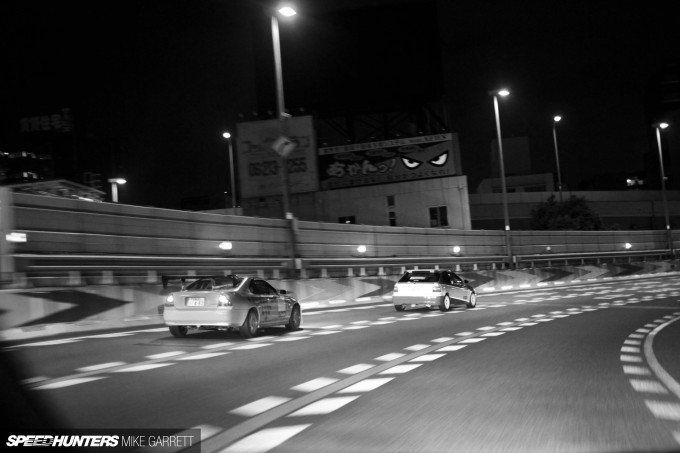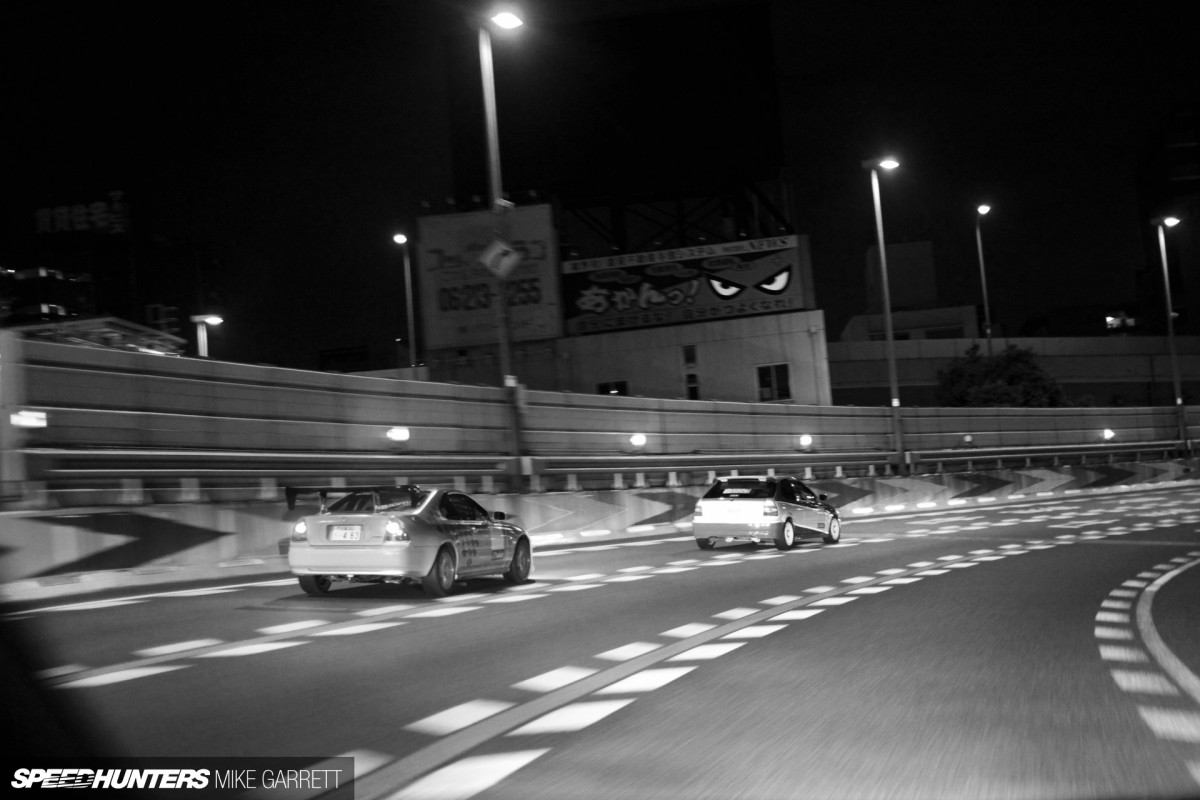 Kanjo
Last but not least we have this image of Osaka's infamous Kanjo racers prowling the loop in the wee hours of the morning. Is this a great photo? Nah, I don't think so. But to me it perfectly captures the feeling of chasing these shadowy characters through the heart of a cold winter's night.
Back in the USA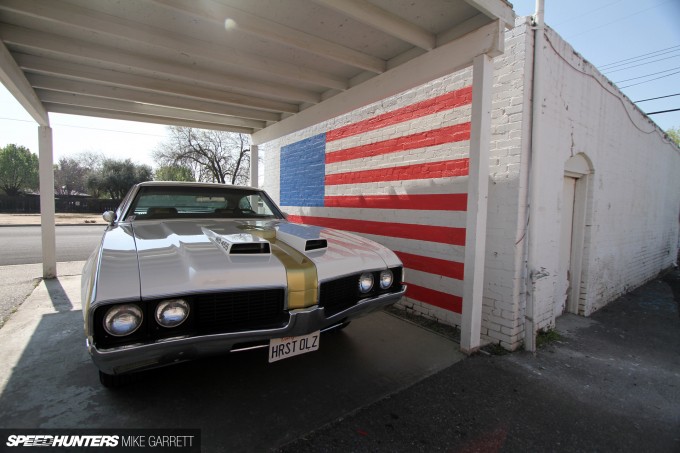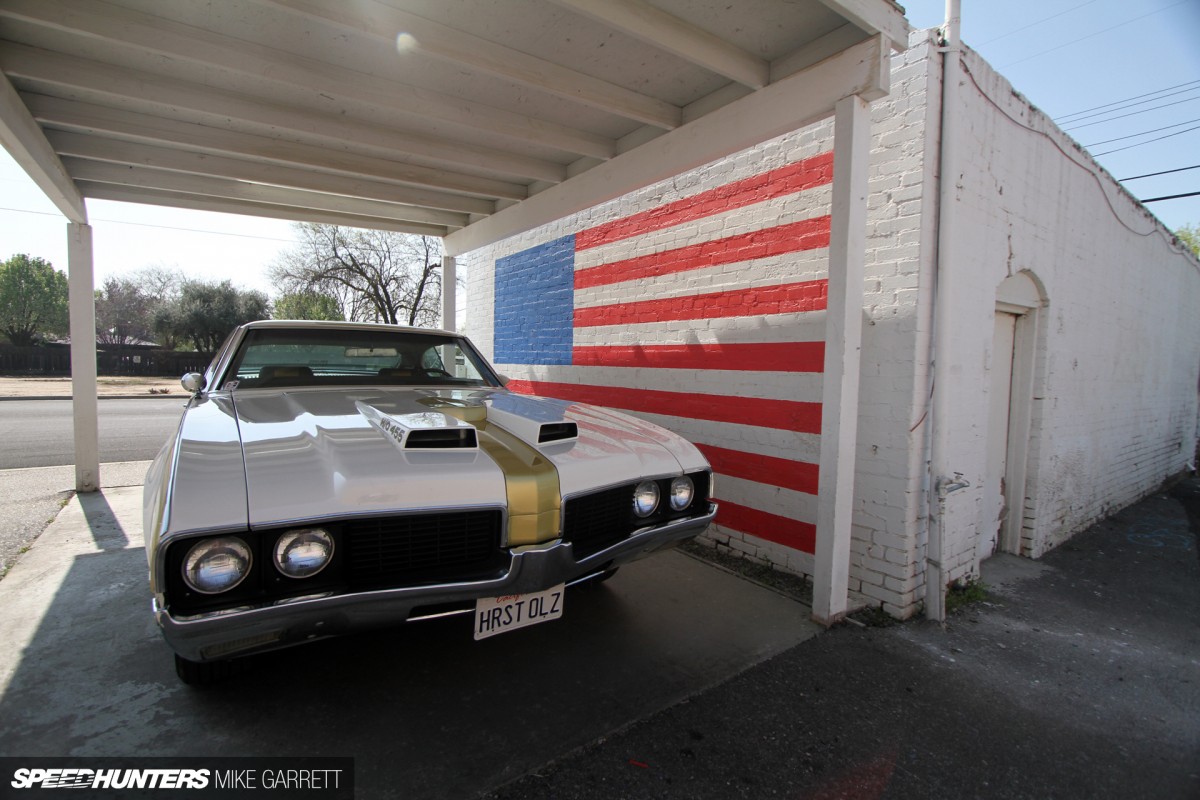 HO455
Back in the good old USA now, and what better way to reacquaint myself with America than with a dream drive behind the wheel of 1969 Hurst/Olds. Accessing this piece of muscle car history wasn't tough, as it belongs to my dad. I guess I was brought up right.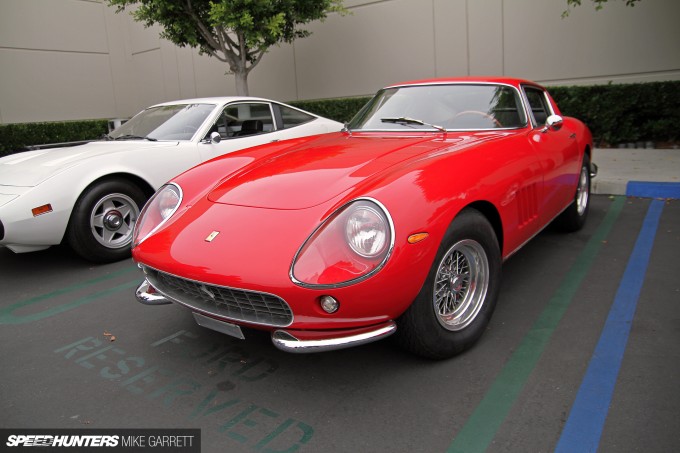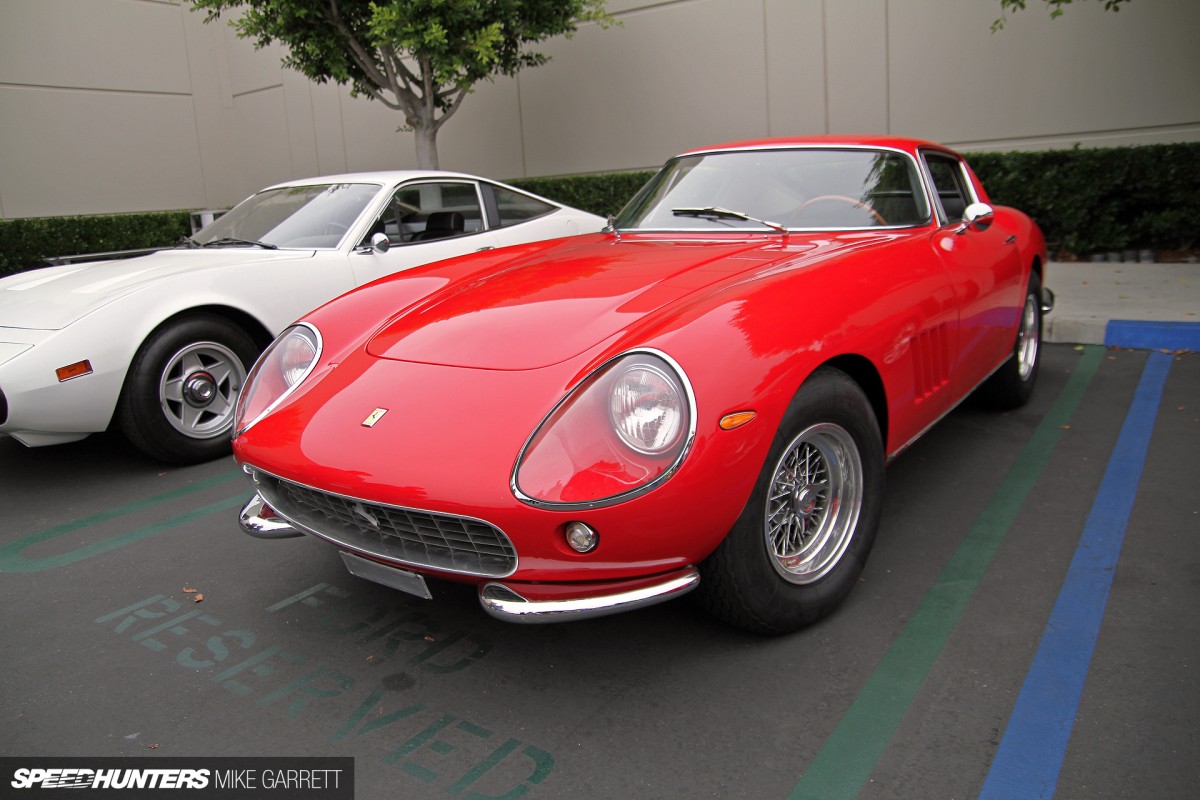 Cars & Coffee
What more can be said about the weekly Cars & Coffee gathering in Southern California? Nowhere else will you find a car meet with such an incredible variety of machinery, week in and week out. Though I only managed to get out there once this year, I love dropping by and seeing what's happening at C&C whenever I have the chance.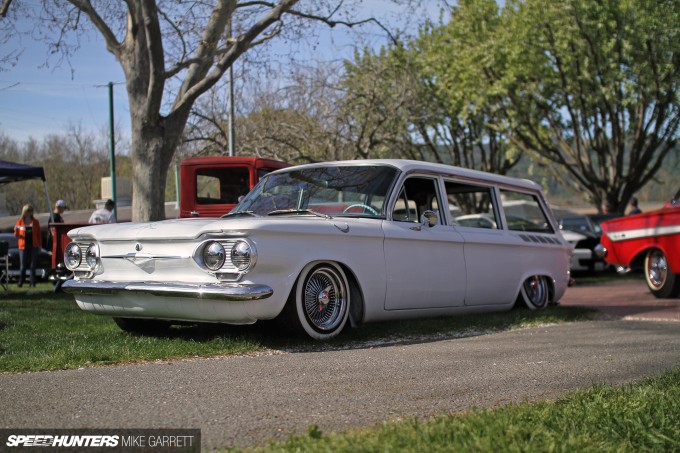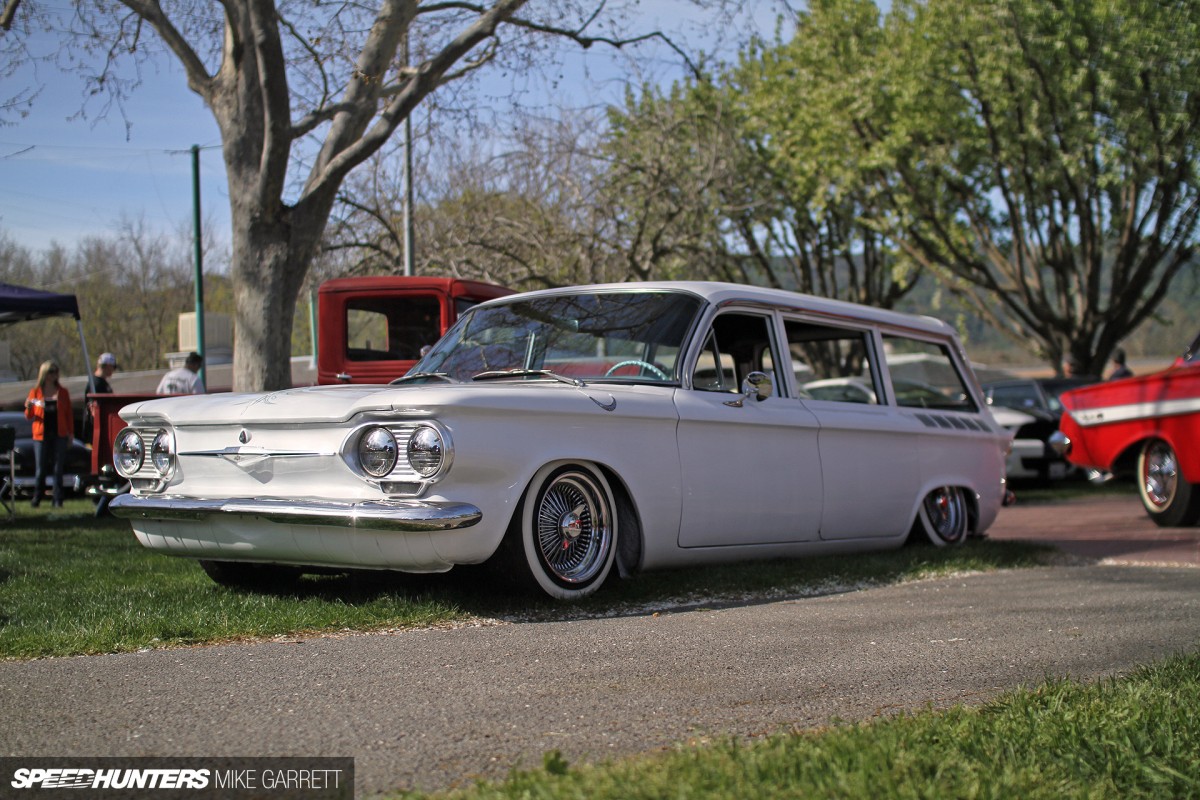 Unique Lowrider
No matter where I'm shooting, I love finding unusual cars. This Chevy Corvair lowrider I encountered at a Goodguys show in the Bay Area is exactly what I'm talking about. Seeing a Corvair done up like this is pretty damn unique, but the fact this one was a Lakewood wagon made it even better.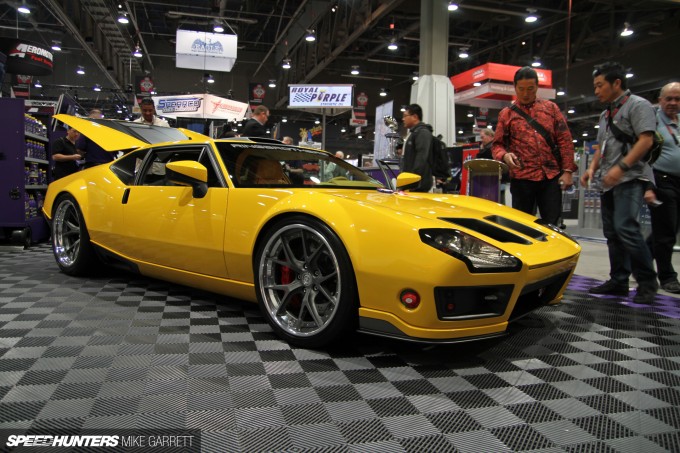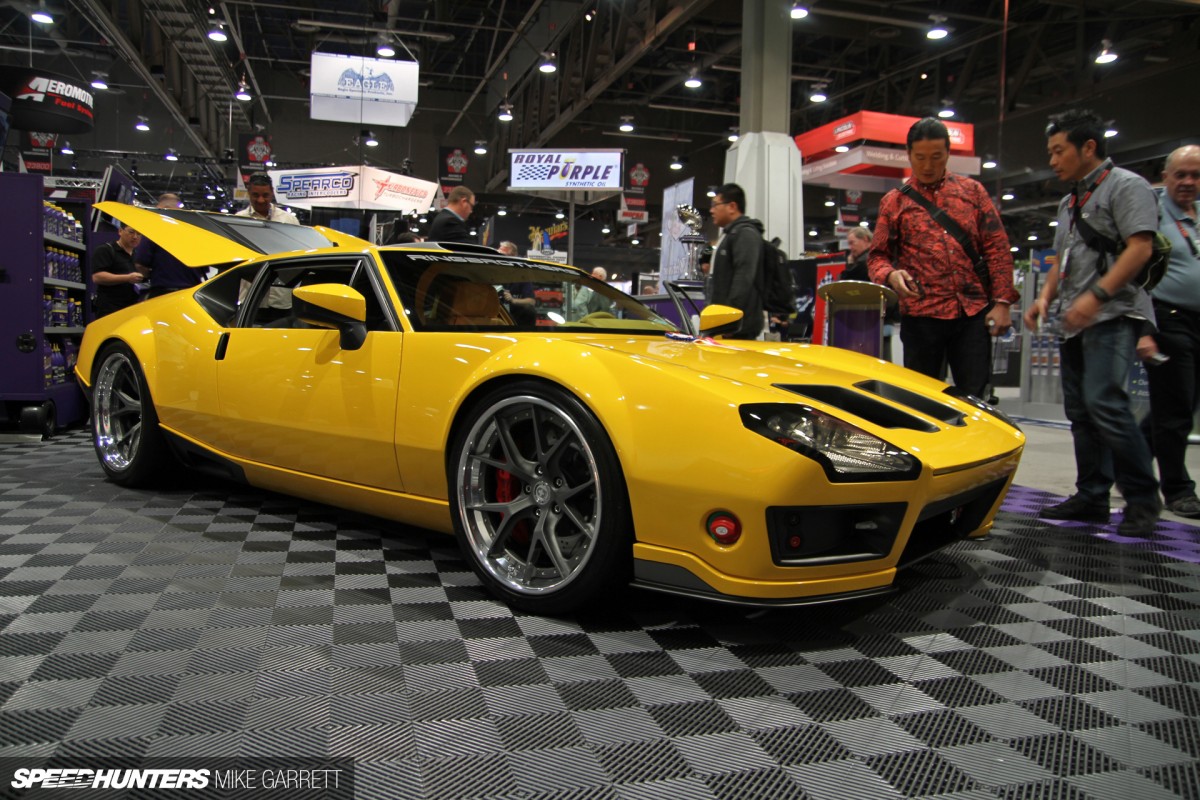 SEMA
SEMA is a place for industry connecting and seeing the latest in the automotive aftermarket. It's not really somewhere you go to take great photographs, but there was no way I could leave SEMA out here. That week of chaos in Vegas is always one of the most hectic and memorable times on the yearly Speedhunting schedule.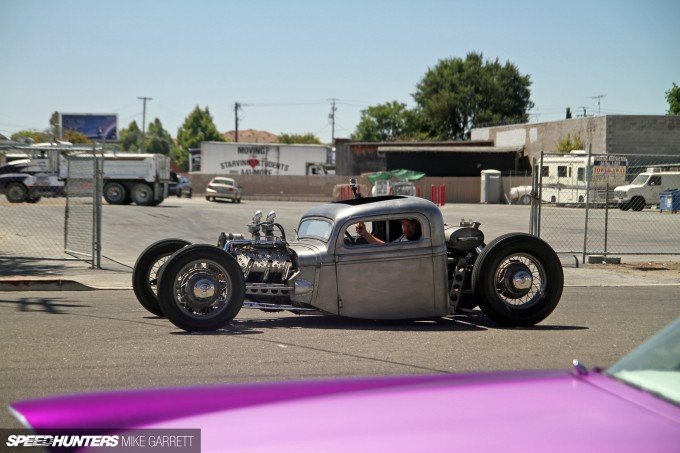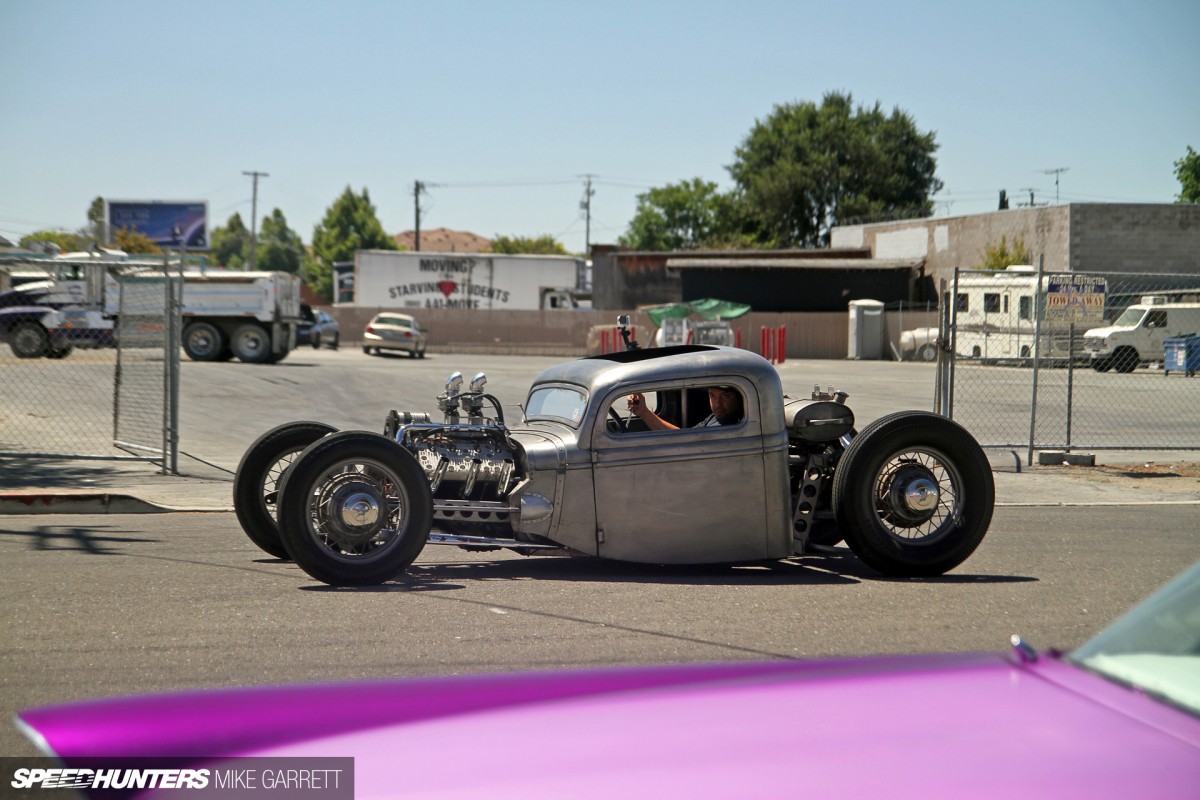 Sit Down
While the massive events like SEMA are great, it's often the smaller events that are the most enjoyable. I'm talking about gatherings like Gambino Kustoms Sit Down in San Jose, where some great Northern California iron came out for a relaxed afternoon of rockin' music, cool cars and good friends. That's what it's all about.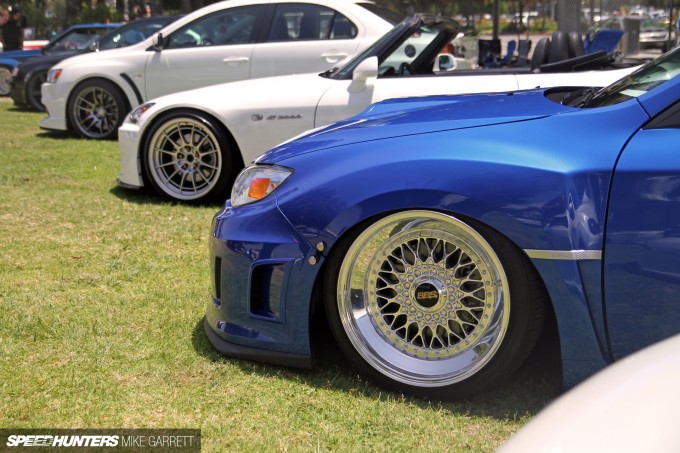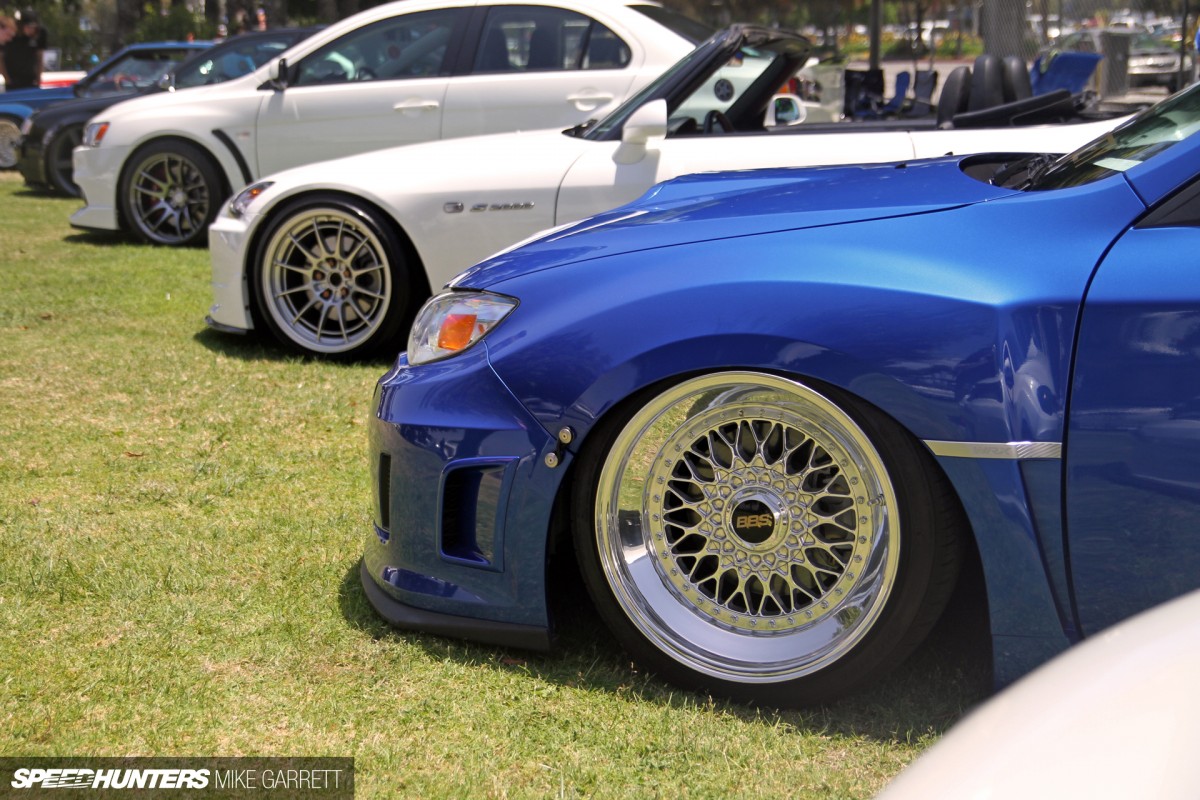 Wekfest LA
Despite the funny name, the Wekfest events have risen to become some of the most well-attended car show events in North America. This year I headed to Long Beach to check out the Southern California event and got a look at the latest styling trends going on in the American import scene. Many flame wars were had.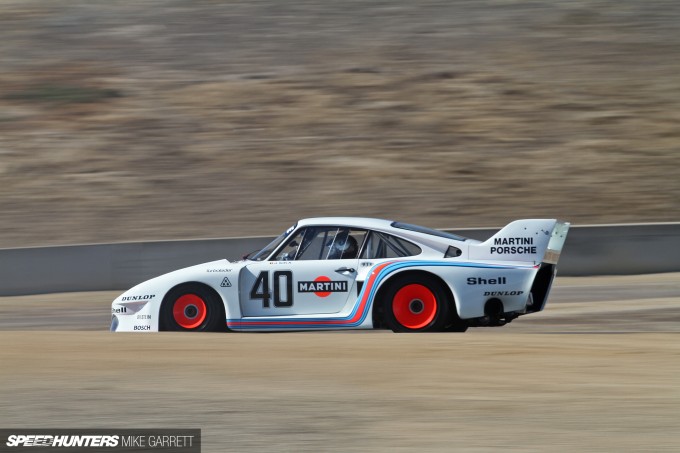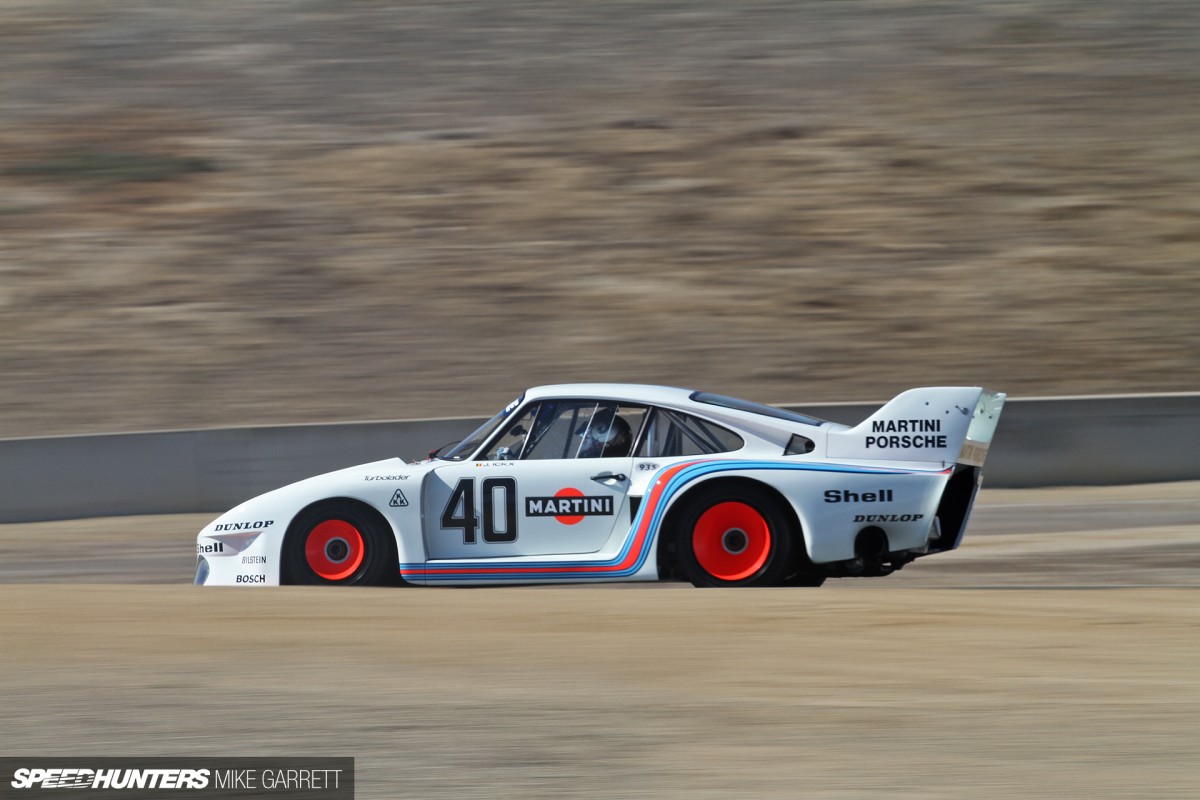 I Love Monterey
In terms of American car events, I'm yet to find a gathering that brings more joy than the Rolex Historics at Laguna Seca. Take one of the most beautiful race tracks in the world, picture perfect California weather and an amazing collection of vintage racing machinery, and you've got a recipe for greatness. I'm already counting down the days to next year's event.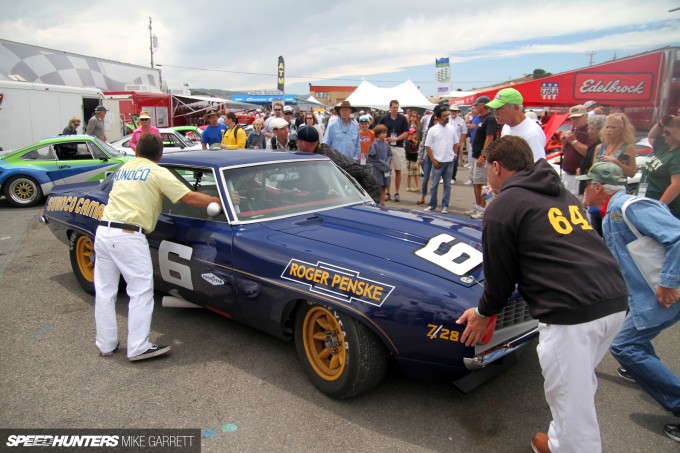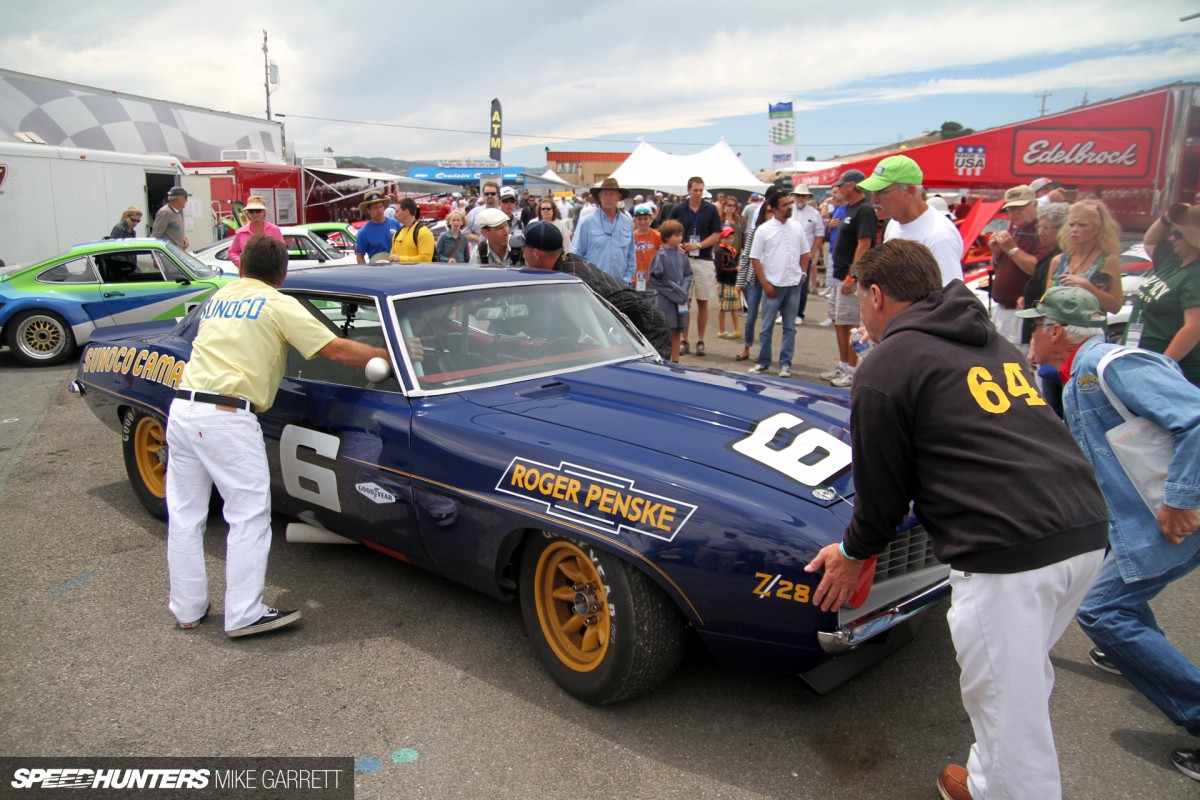 Long Live Trans Am
And of the incredible stuff you'll find at the Rolex Historics, the vintage SCCA Trans Am racers will never cease to put a huge grin on my face. To me, just the chance to see a full rumbling field of these hopped pony cars is more than worth the trip to Monterey. Don't forget your ear plugs!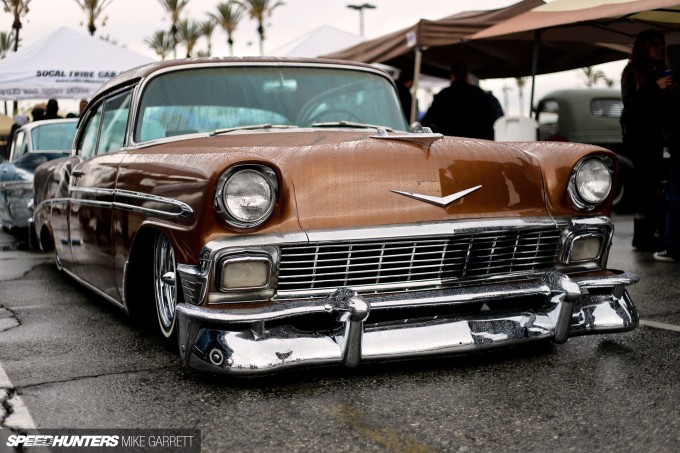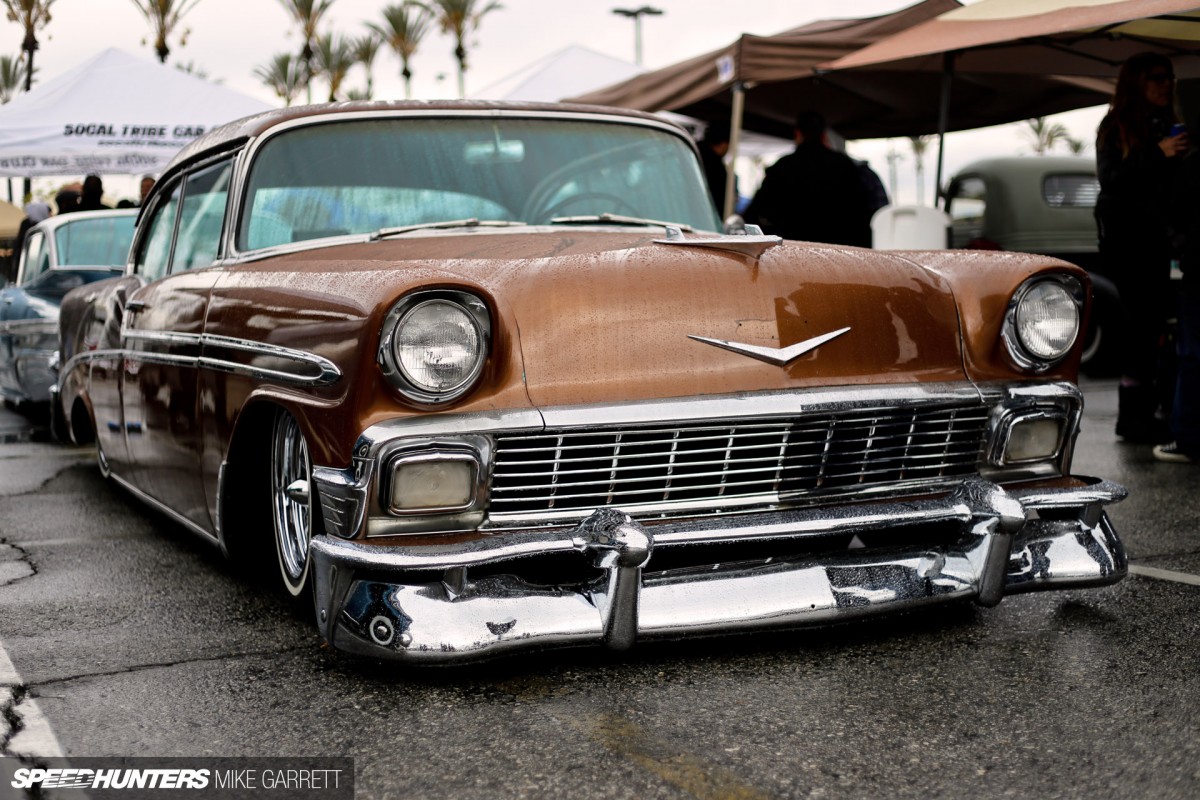 A Wet Christmas
Here's a photo taken just a few days ago at the Mooneyes X-Mas Party at Irwindale Speedway. The weather didn't cooperate this year, but I quickly found that cold and rain did little to take the fun out of this fantastic gathering of hot rod and custom culture.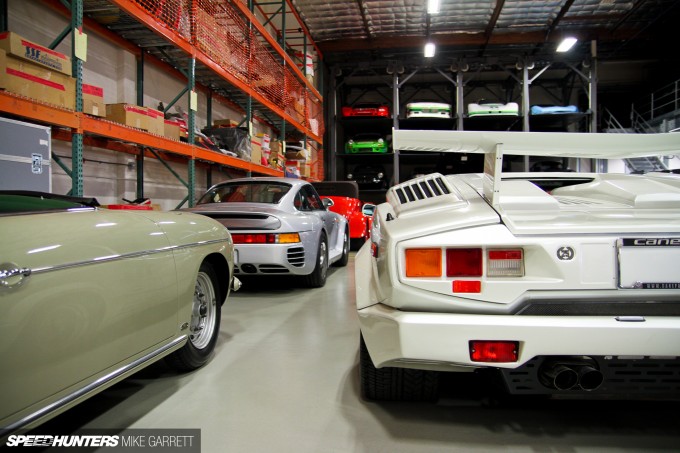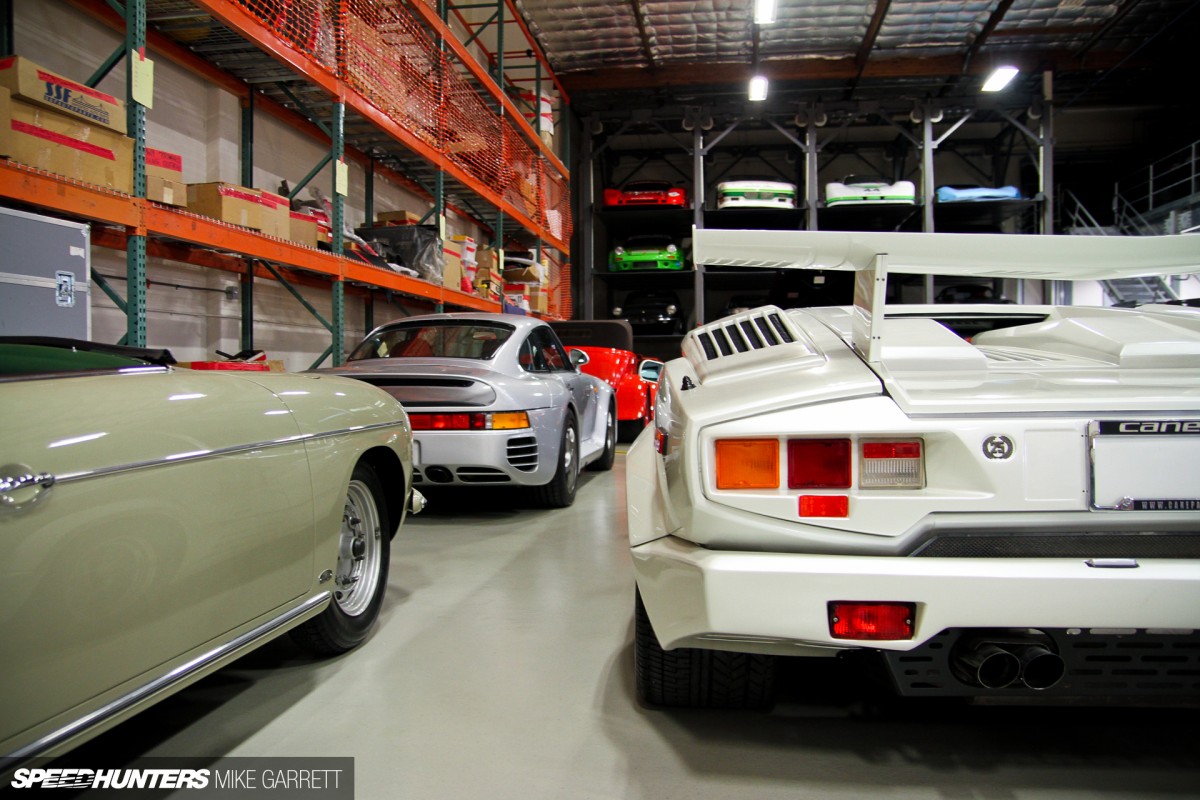 Dream Big
Heaven does exist on earth, and you'll find it at the Canepa facility in picturesque Northern California. This wasn't my first time visiting this automotive dreamland, but even regular visitors can't help but be amazed when they come to this temple of classic cars and vintage motorsport. I wonder if they need anyone to clean the floors?
Well, there you have it. Another year of Speedhunting in the books and another year full of memories to be cherished for a lifetime.
Bring on 2014!
Mike Garrett
Instagram: speedhunters_mike
mike@speedhunters.com
[polldaddy poll=7639239]