The Challenge
The SEMA show is the world's greatest car show. Every year, thousands of cars gather in Las Vegas for the annual event. Some of the cars are jaw-dropping and some of them are sacrilege. I think it's great and all, but wouldn't it be cool to see the cars on the show floor in action?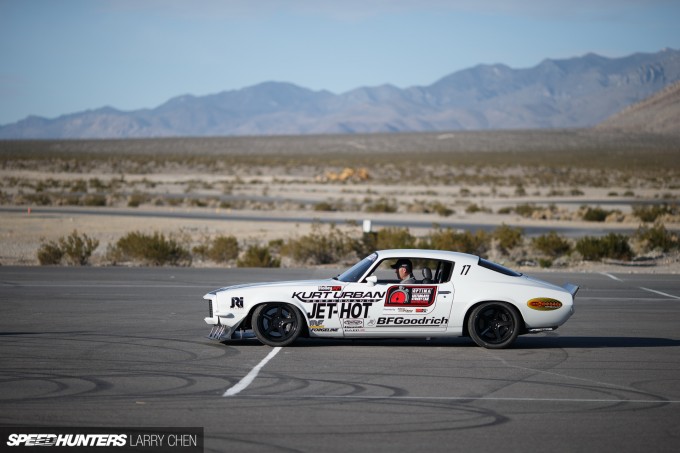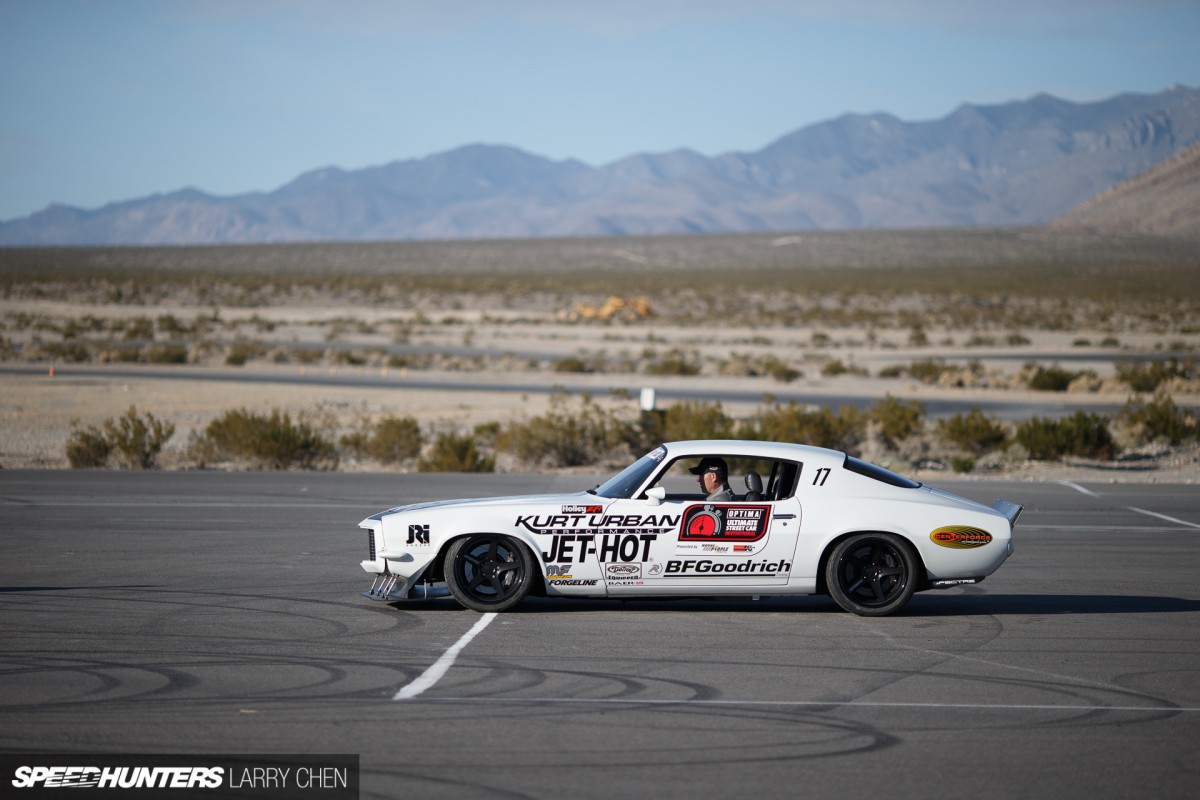 We've featured a ton of SEMA coverage already and because of the book launch on Friday, things have been a little busy, but we wanted to make sure we still brought you coverage from this amazing event. The Optima Street Car Challenge takes place the day after the SEMA show is over, but it's not like any other street car competition in the world.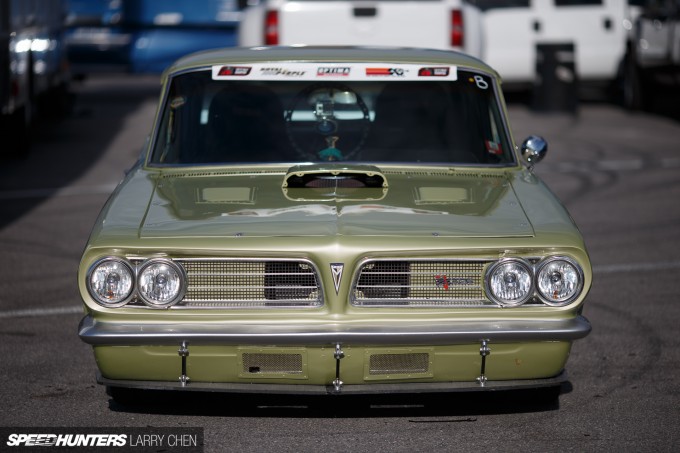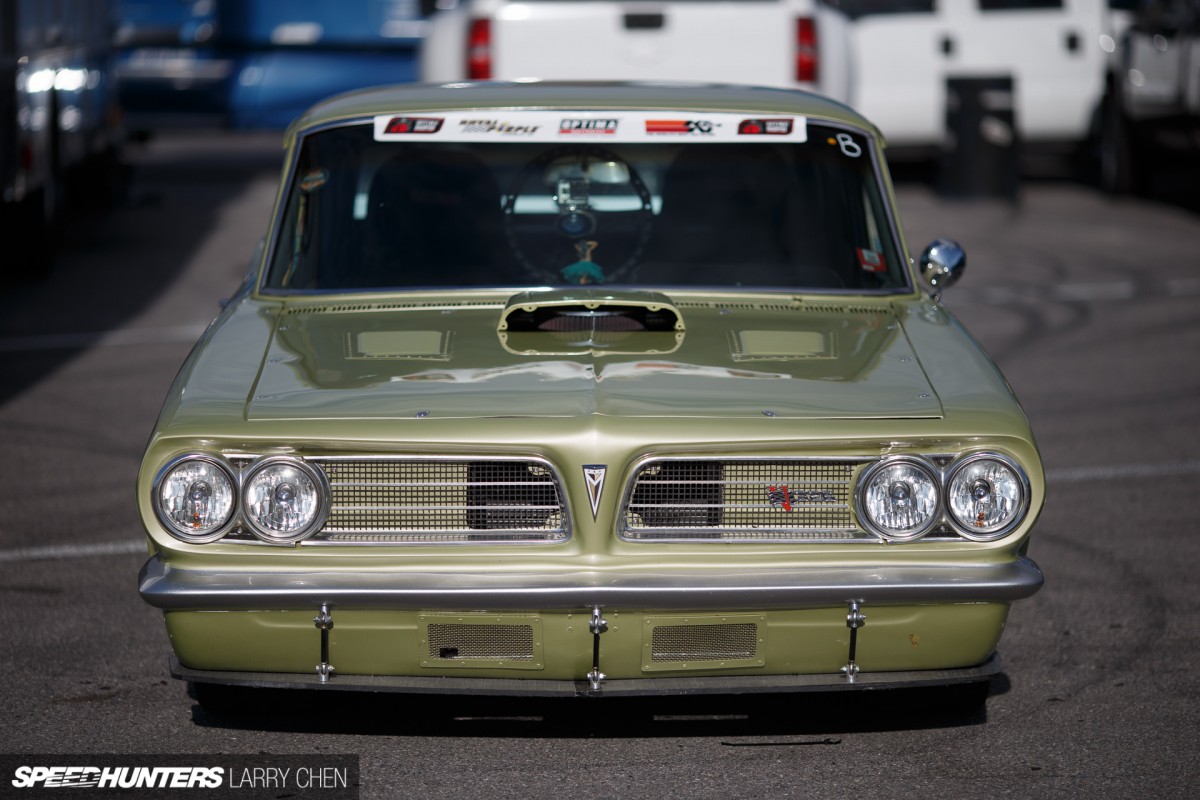 These are SEMA cars, and they're all put to the ultimate test and undergo rigorous critiquing by a panel of judges.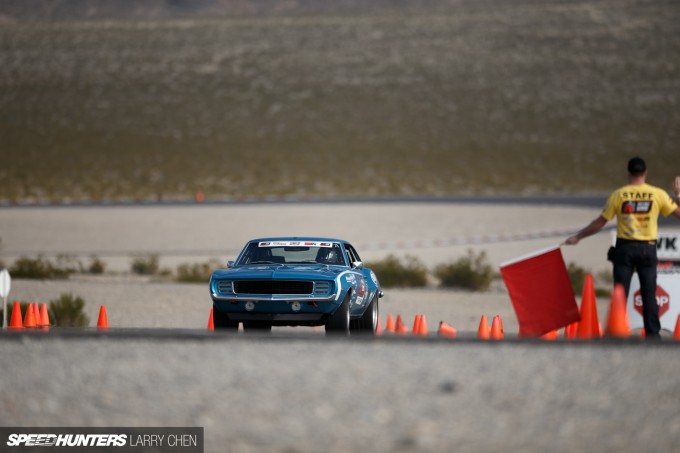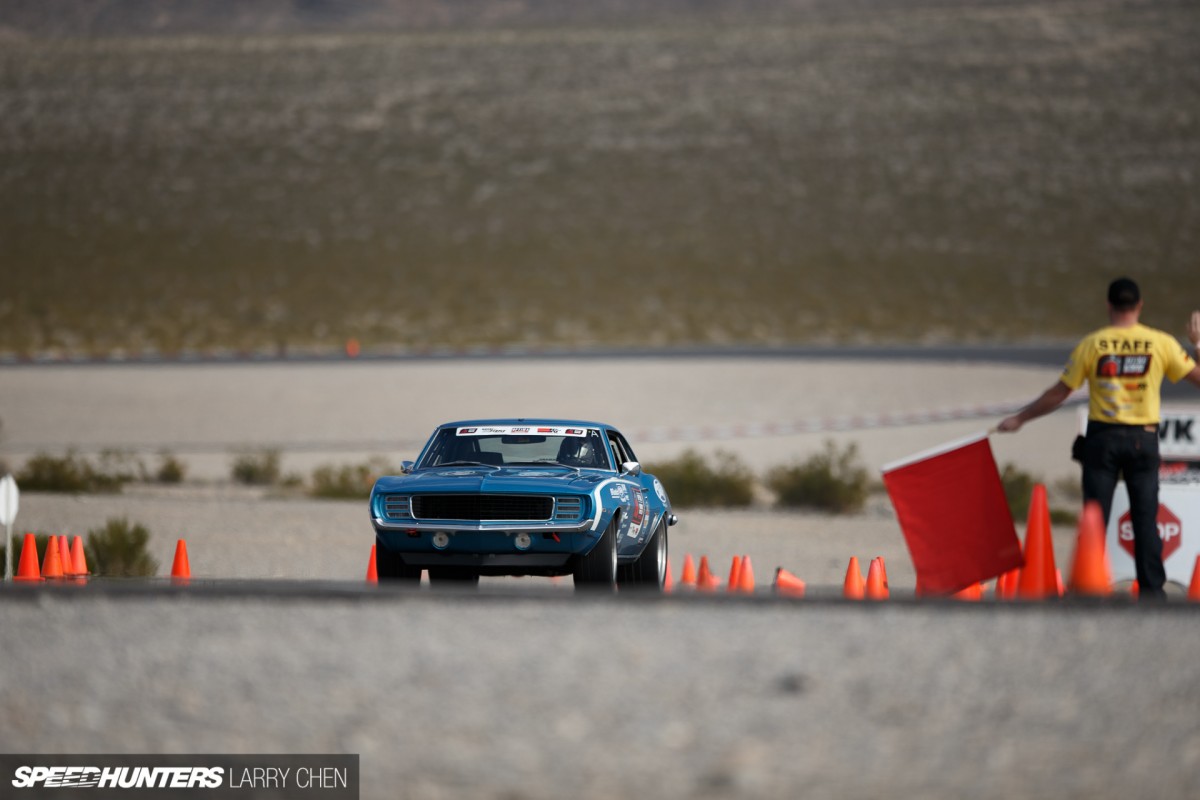 They look at the overall design of the car, but that's where the hard parking stops. Each and every street car has to go through a series of tests, which I'll go into detail about later.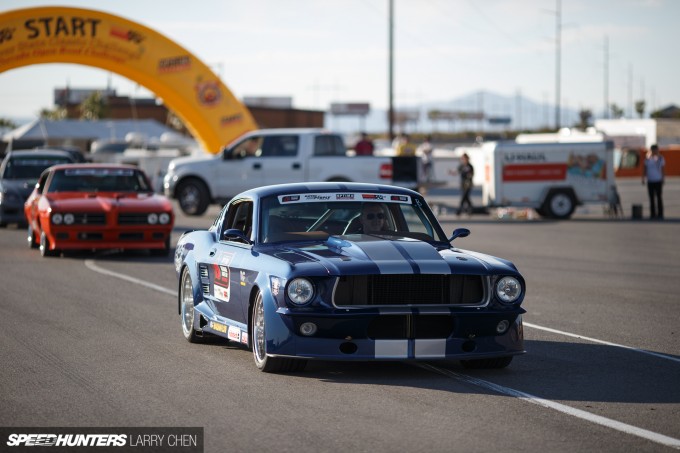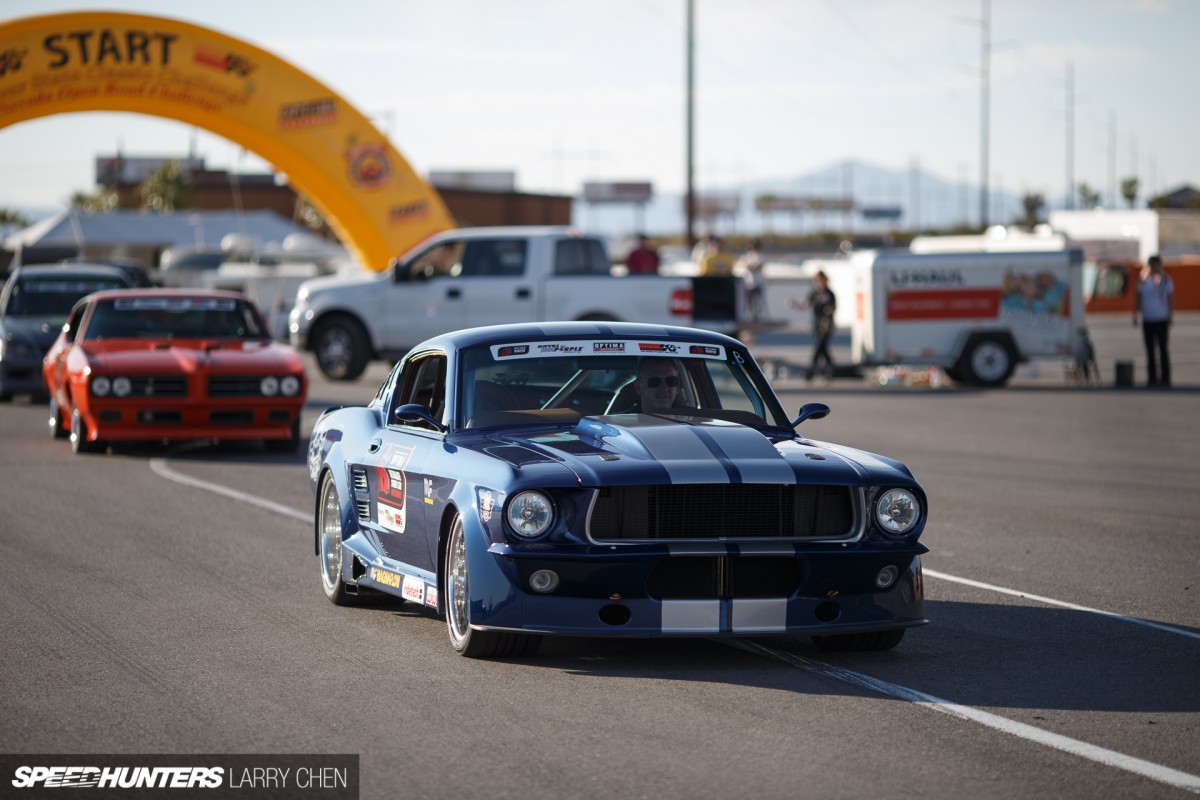 There was a total of 54 cars that competed in the one day competition, and each and every one of them was in show car condition.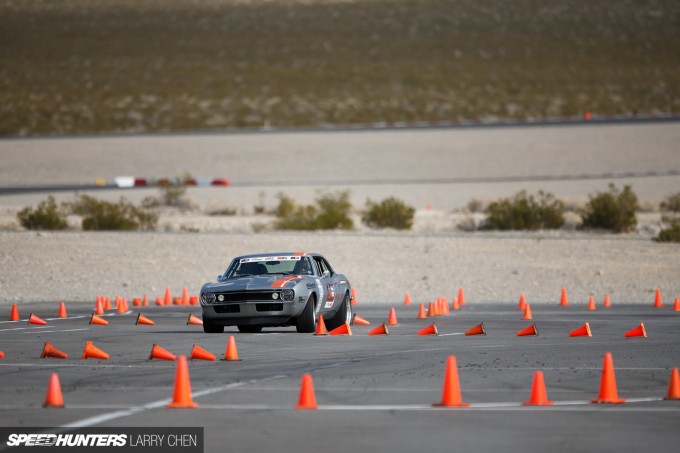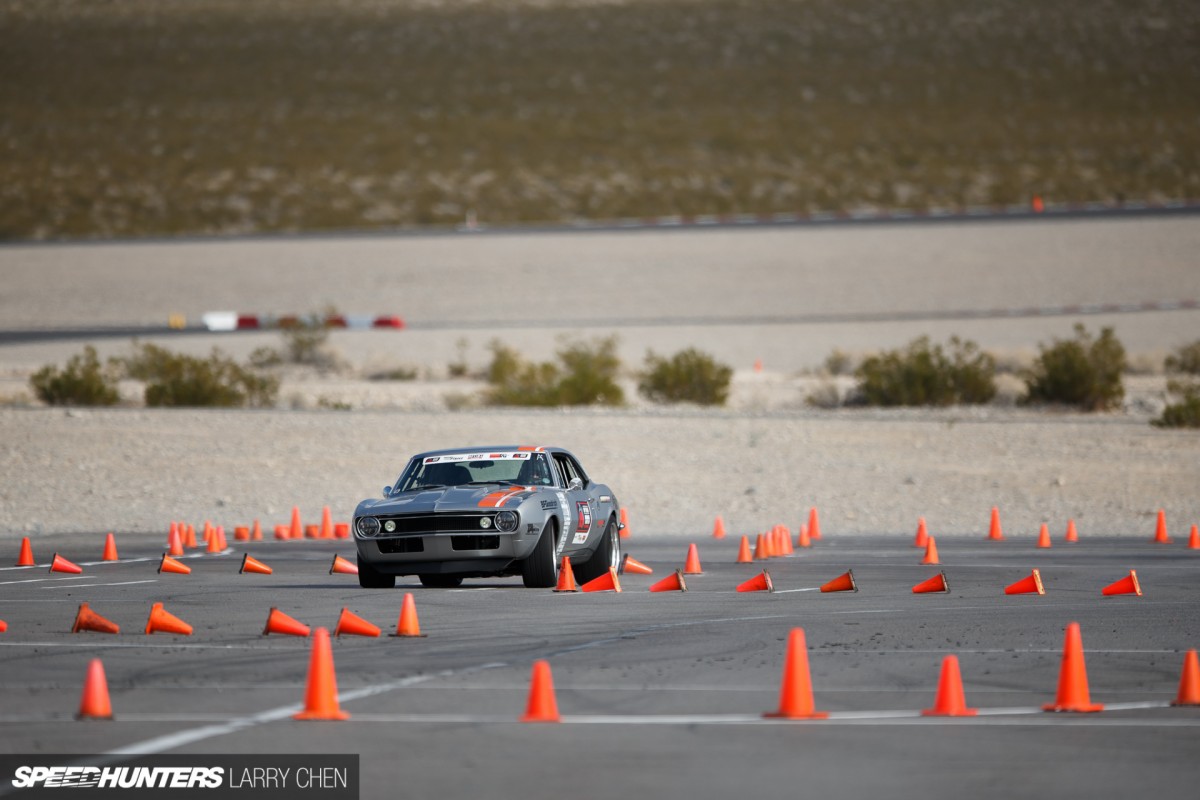 Eight of the top ten finishers competed in American muscle cars. Six of those were new and old Chevy Camaros.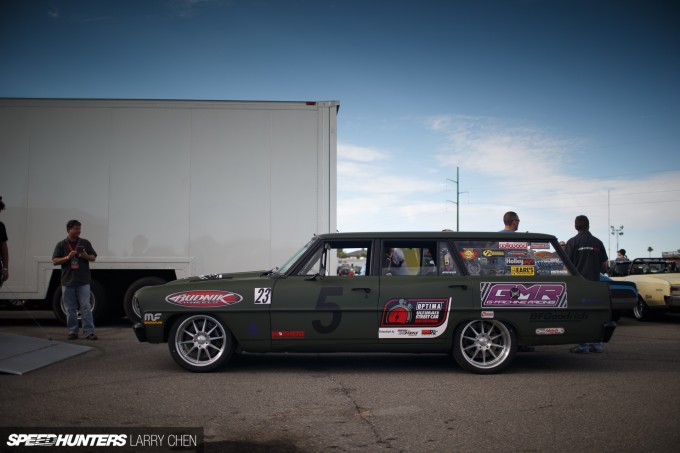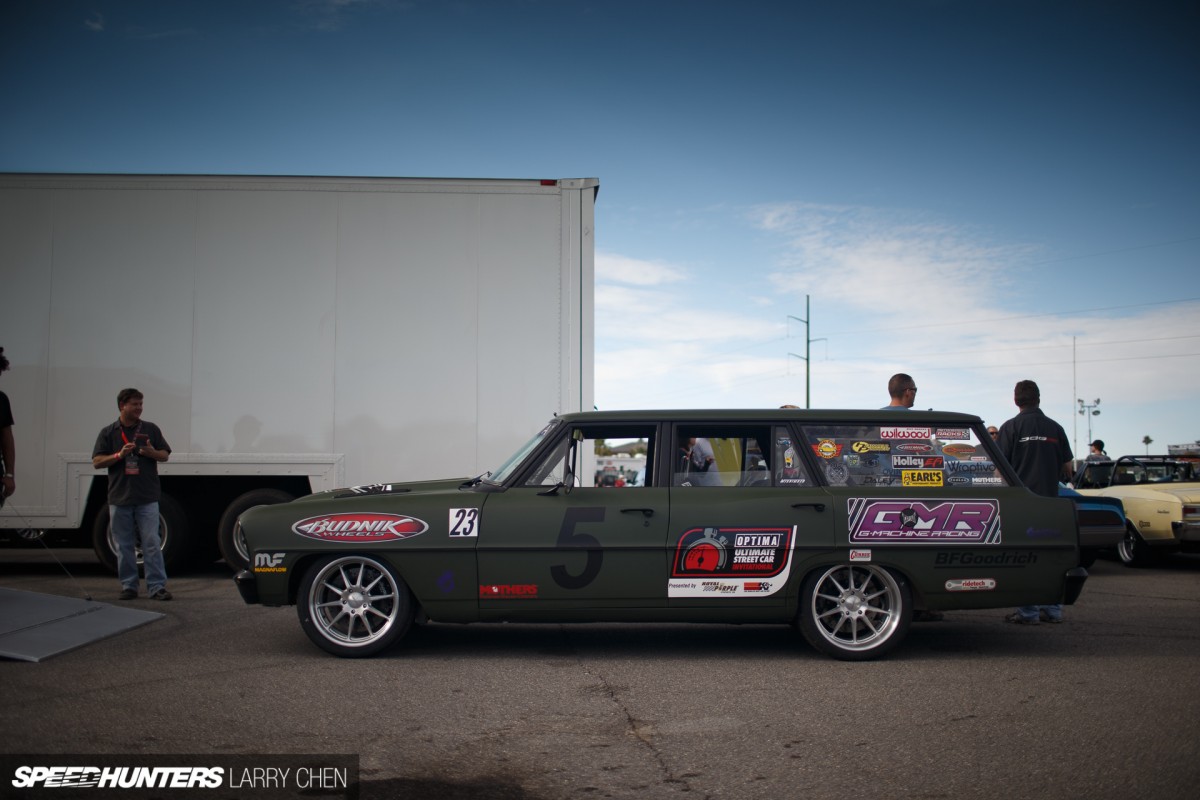 You never know what you'll find at the Ultimate Street Car Challenge, and I'm glad that the field was as large as it was. I didn't really have a chance to walk the show this year, so it gave me the chance to check some of the cars out, up close and personal.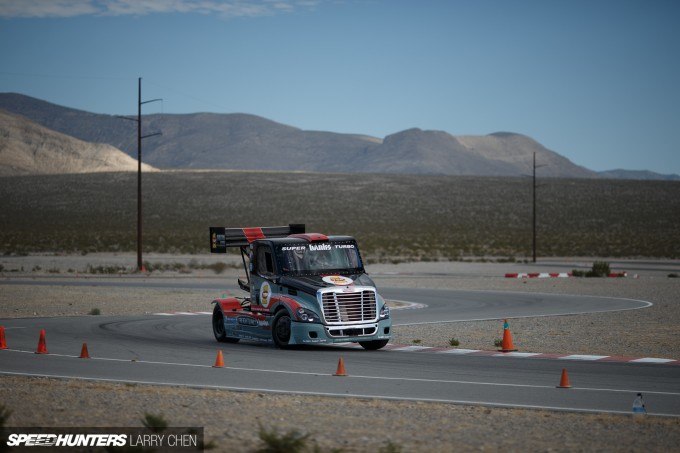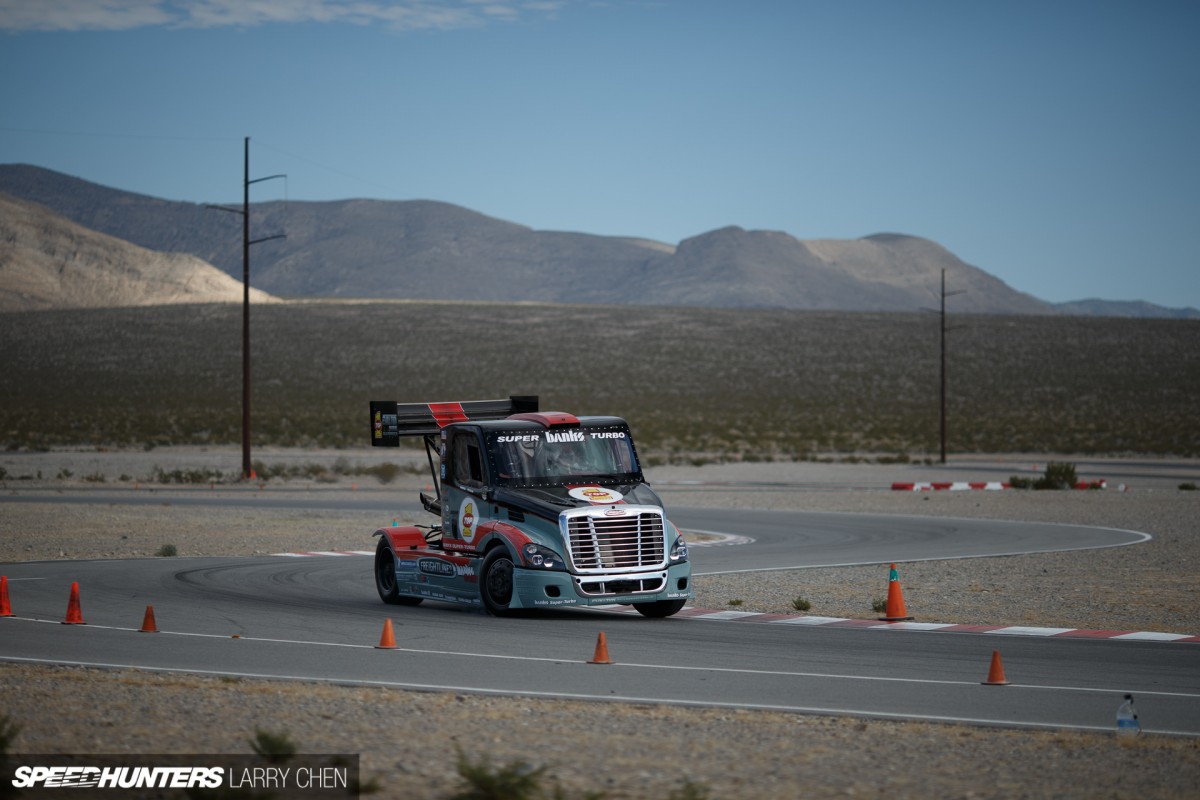 Mr. Pikes Peak himself, Mike Ryan, brought out his massive Freightliner to put on a demo for the spectators.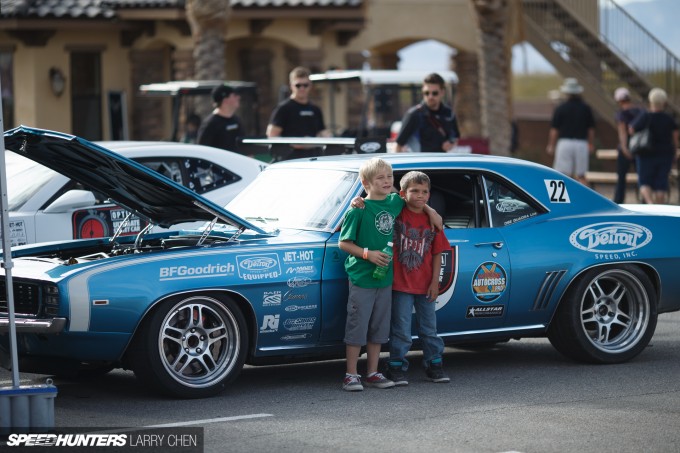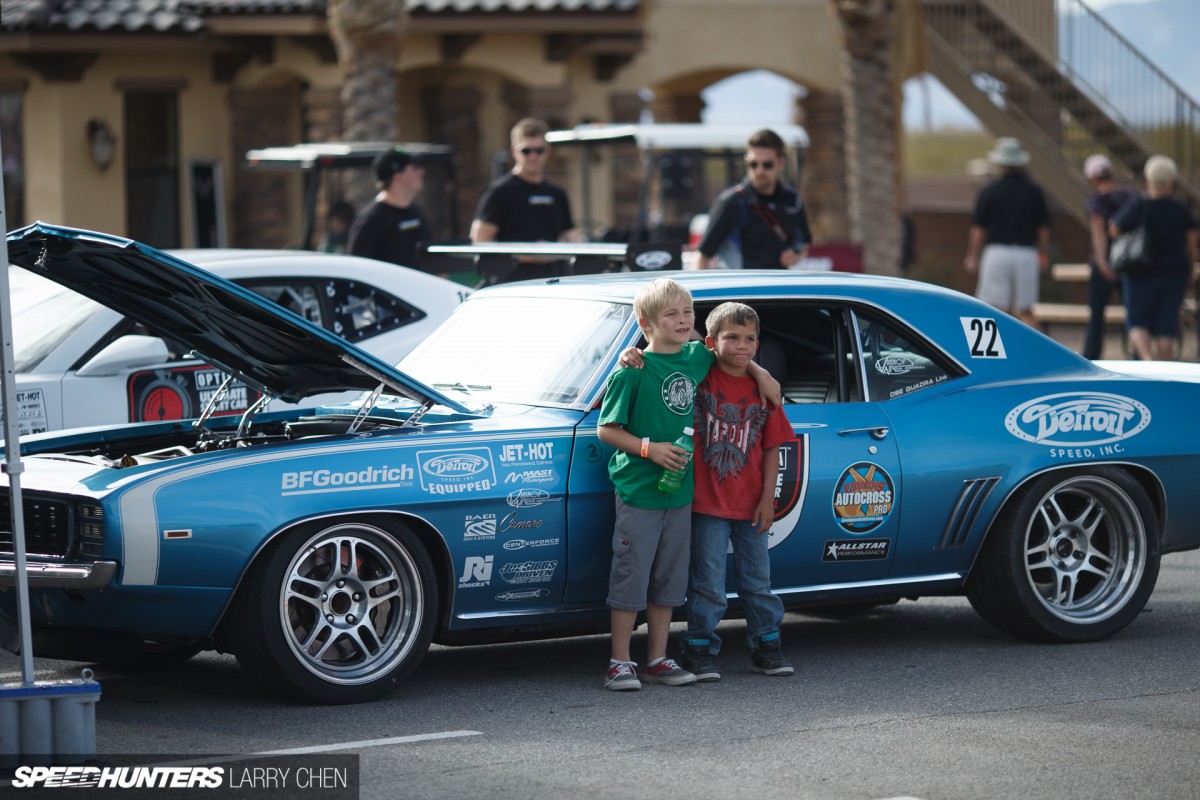 The event itself was held at Spring Mountain Motorsports Ranch in Pahrump, Nevada. It's one of the few country club tracks that exist in North America. This is the perfect event for the amateur Speedhunter, as there's plenty of access and you can get very close to the action.
Not just muscle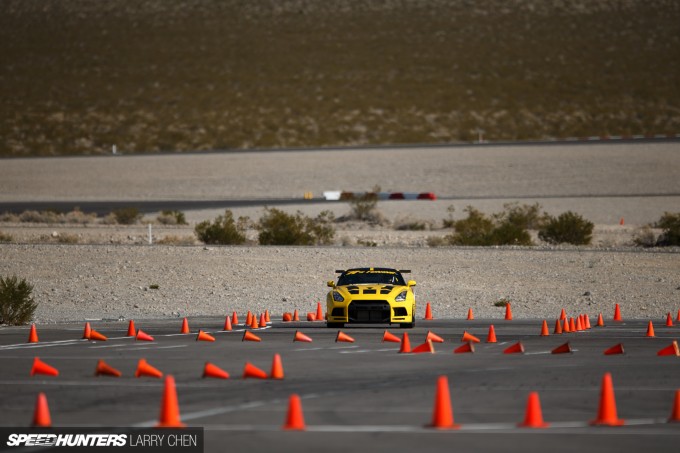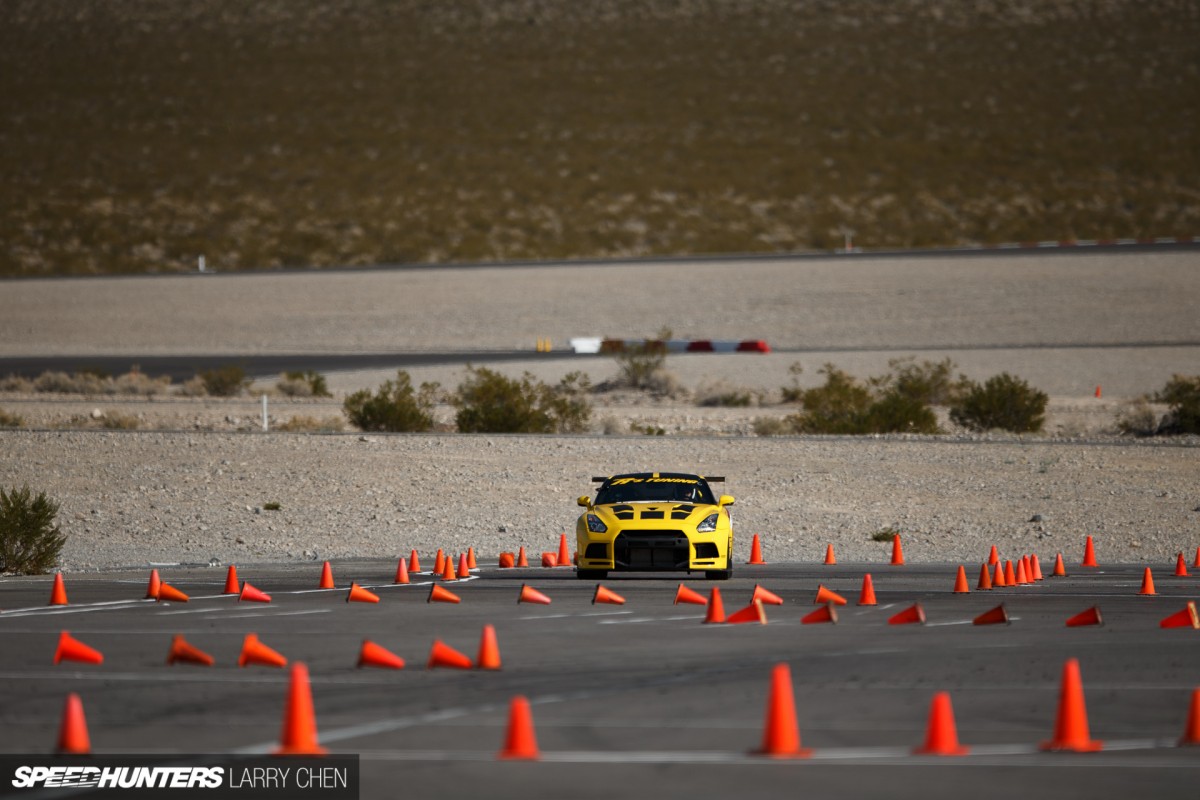 The top ten field may have been dominated by American muscle, but there were a few imports scattered in there including seventh place finisher, Steve Kepler, in his 2013 Nissan GT-R.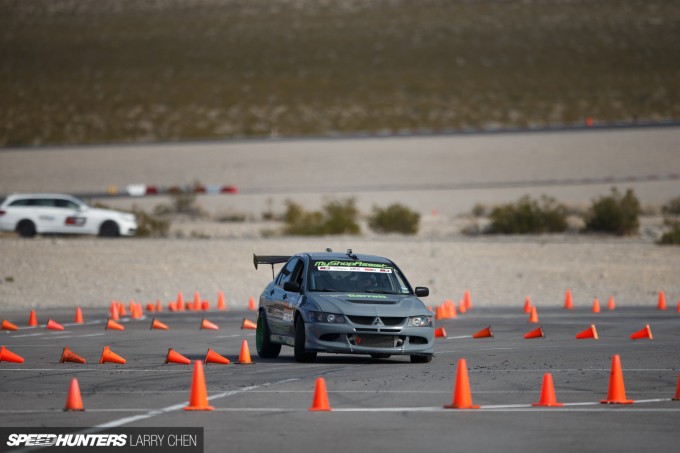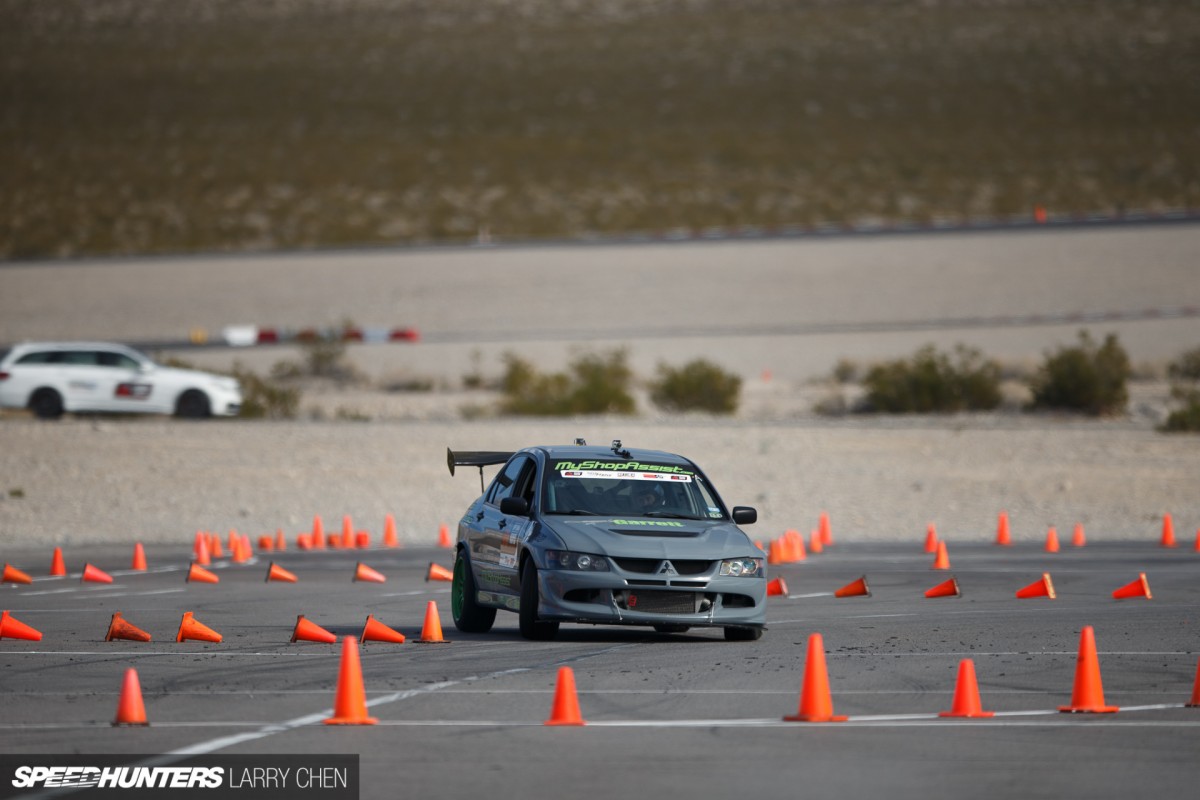 Another Japanese car also in the top ten was the 2003 Mitsubishi Lancer Evo VIII driven by Todd Earsley. He ended up in sixth place.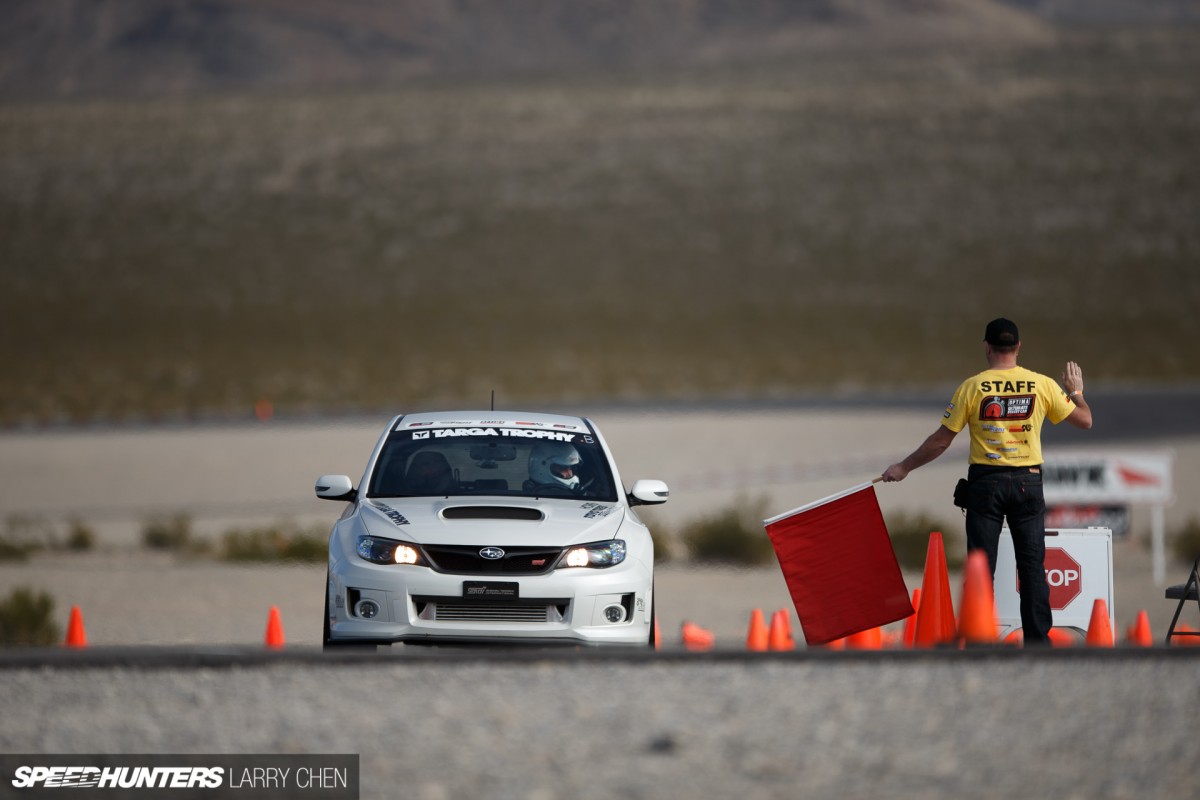 It seems RWD and AWD cars reigned supreme across the grid. There were a few FWD entries, but they finished near the bottom of the pack.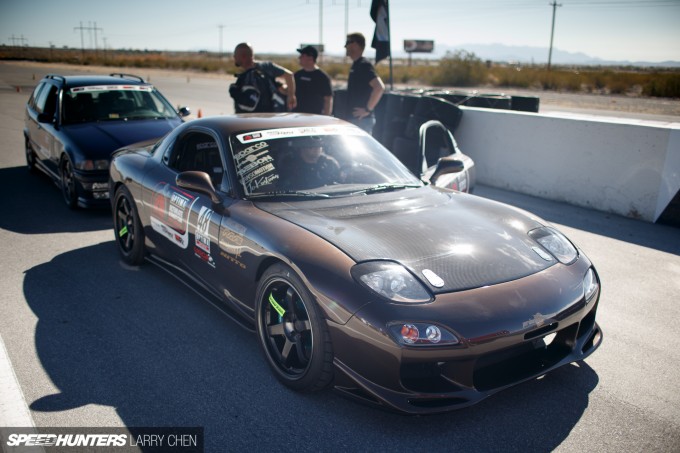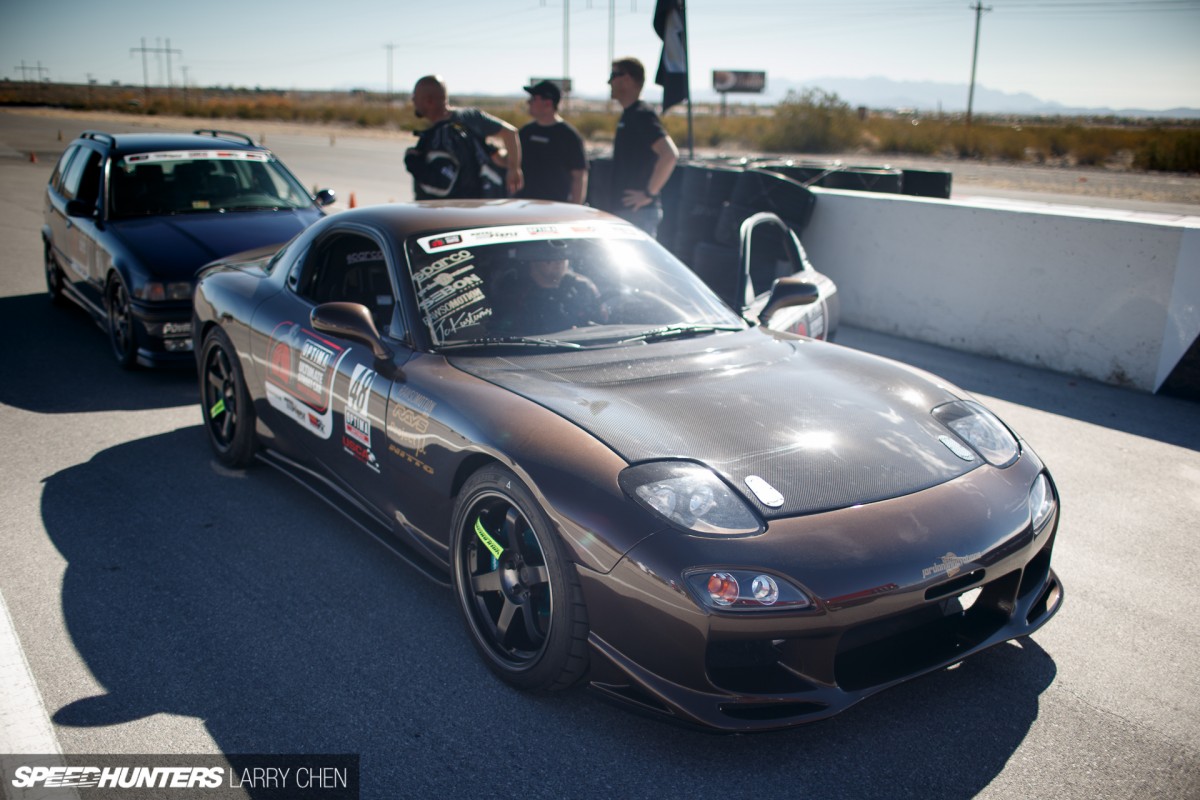 This Mazda RX-7 FD had a V8 secret. Crazy motor swaps were quite common.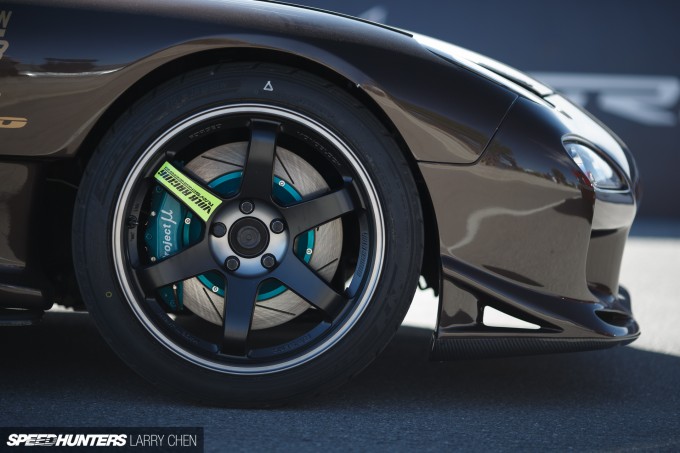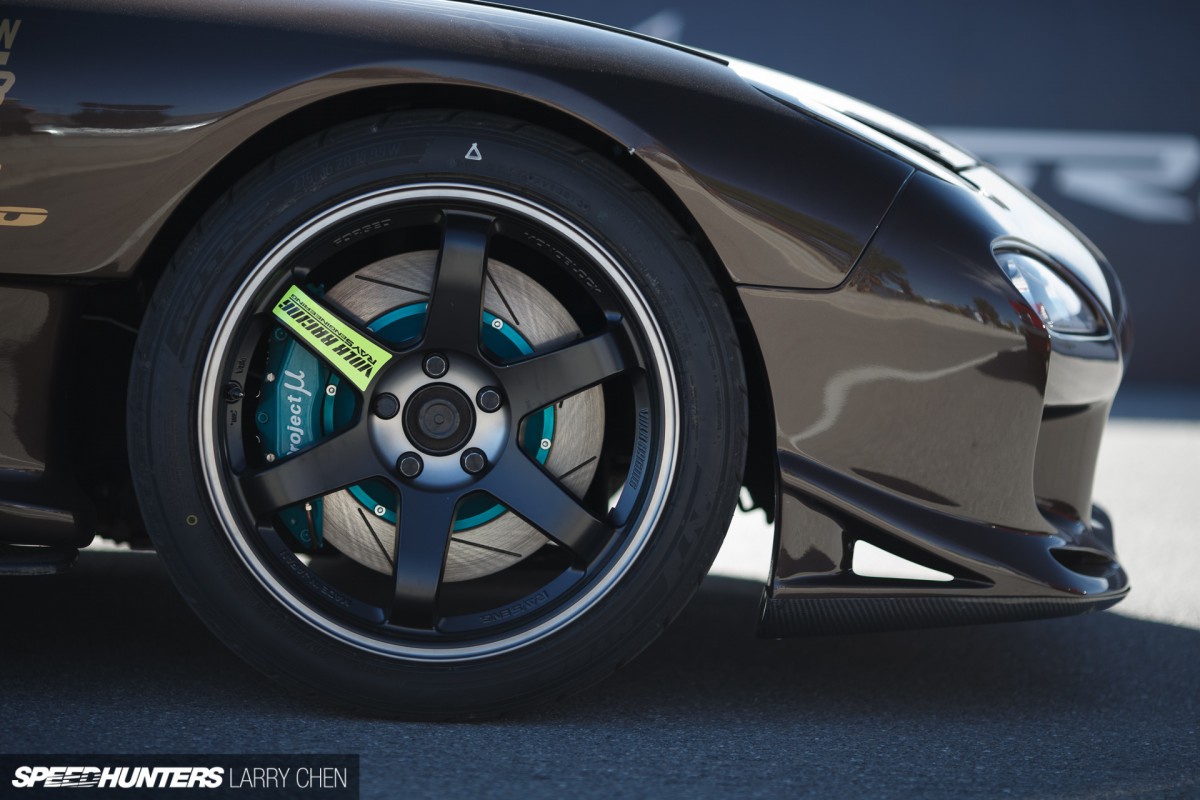 Such a clean and good looking build. Form and function all in one package.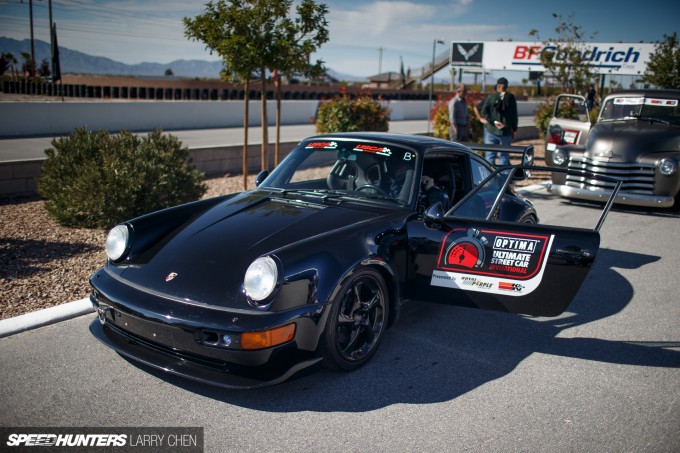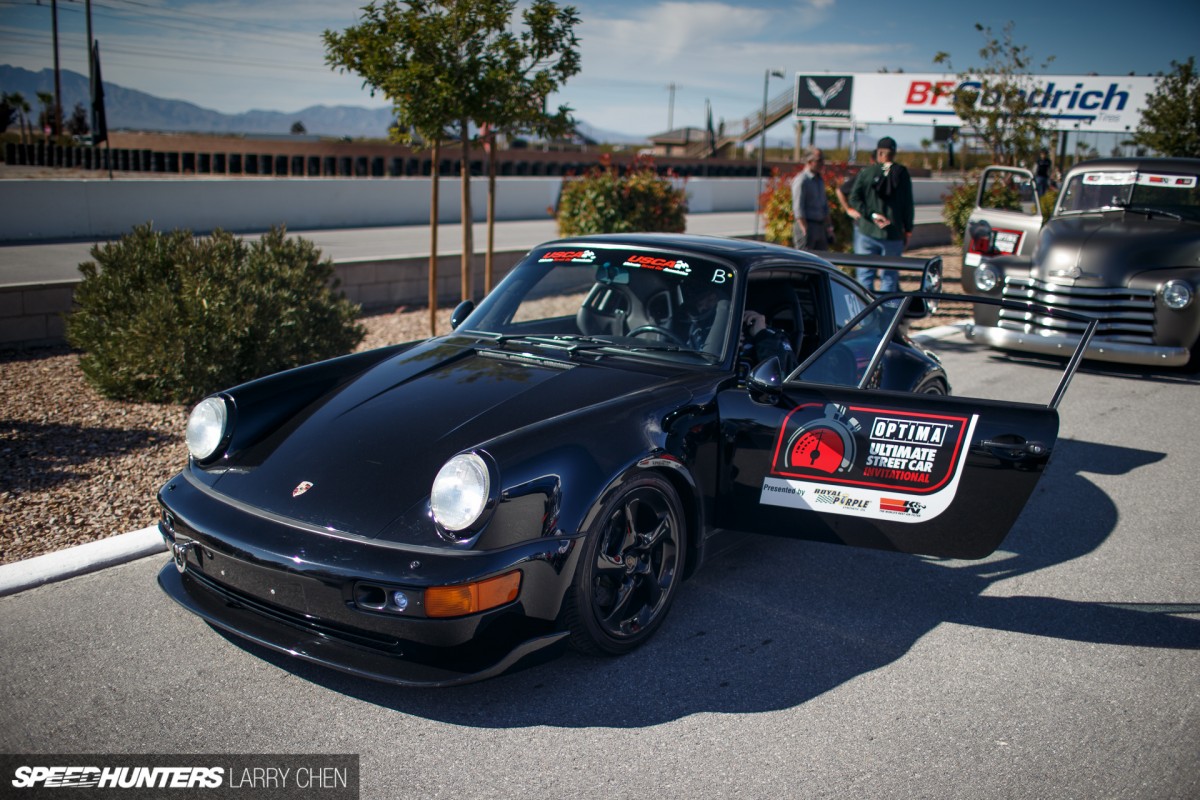 My day to day morning routine has changed after racing the Idlers 12 hours of Motegi in a RWB 964. I now wake up, search Craigslist, Ebay, and every other online car buying website, and look for a used 964 Porsche 911.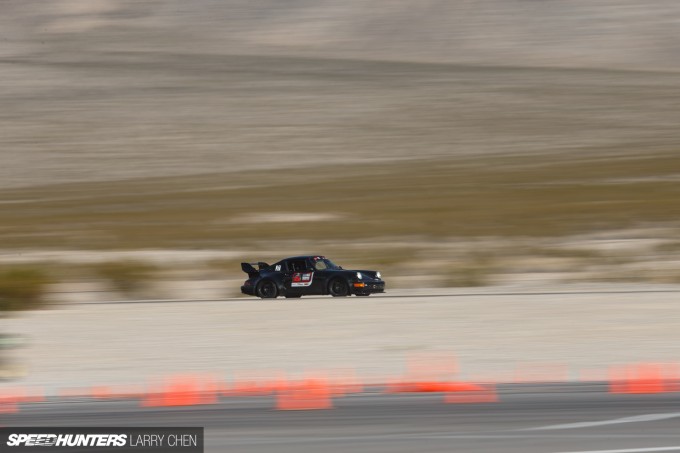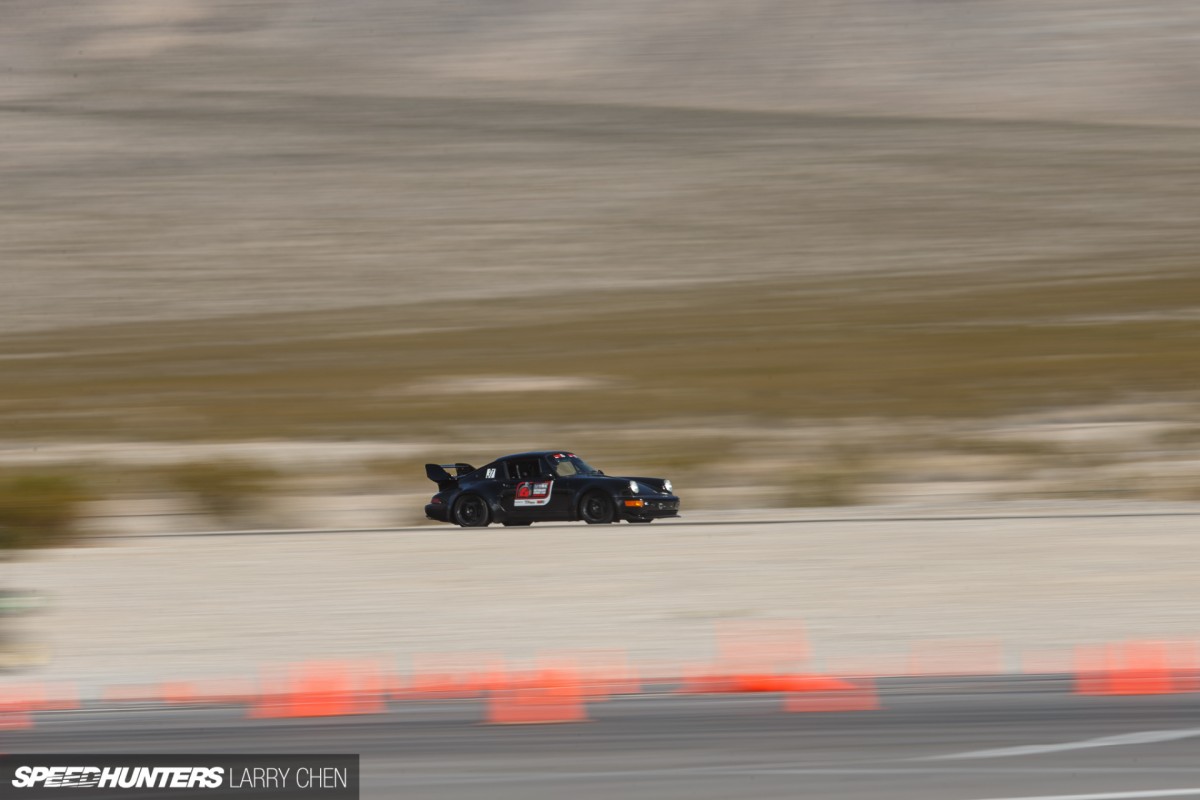 After finding none or a few that are out of my price range, I crawl back into bed and cry myself to sleep.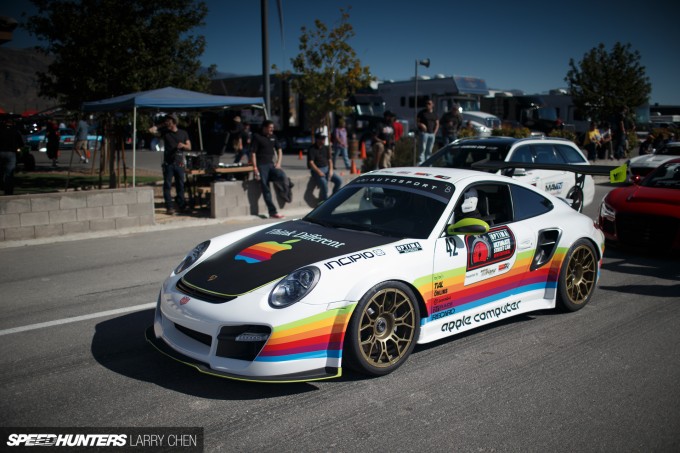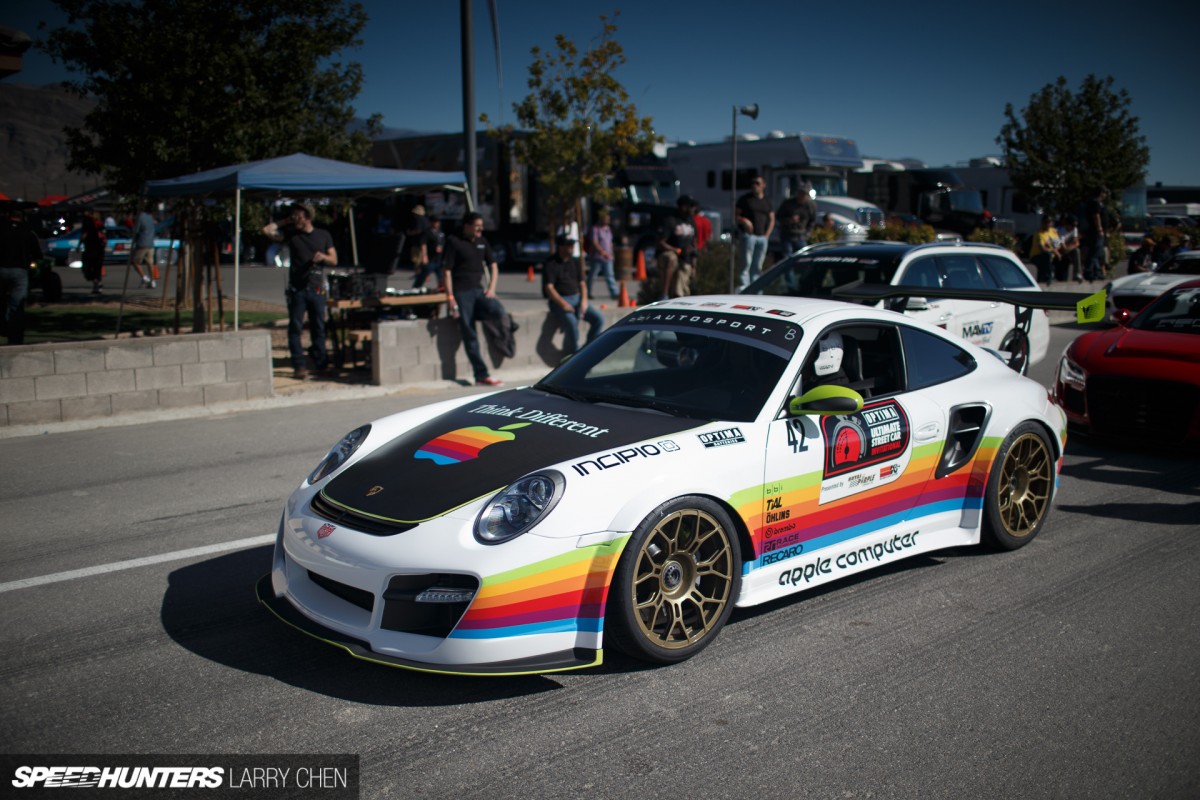 One day I will join the ranks of the elite, but until then I can only ogle at the wonderful creations of BBI Autosport.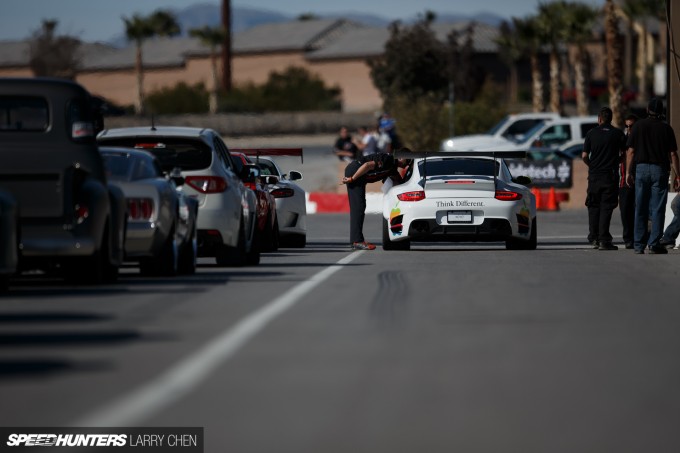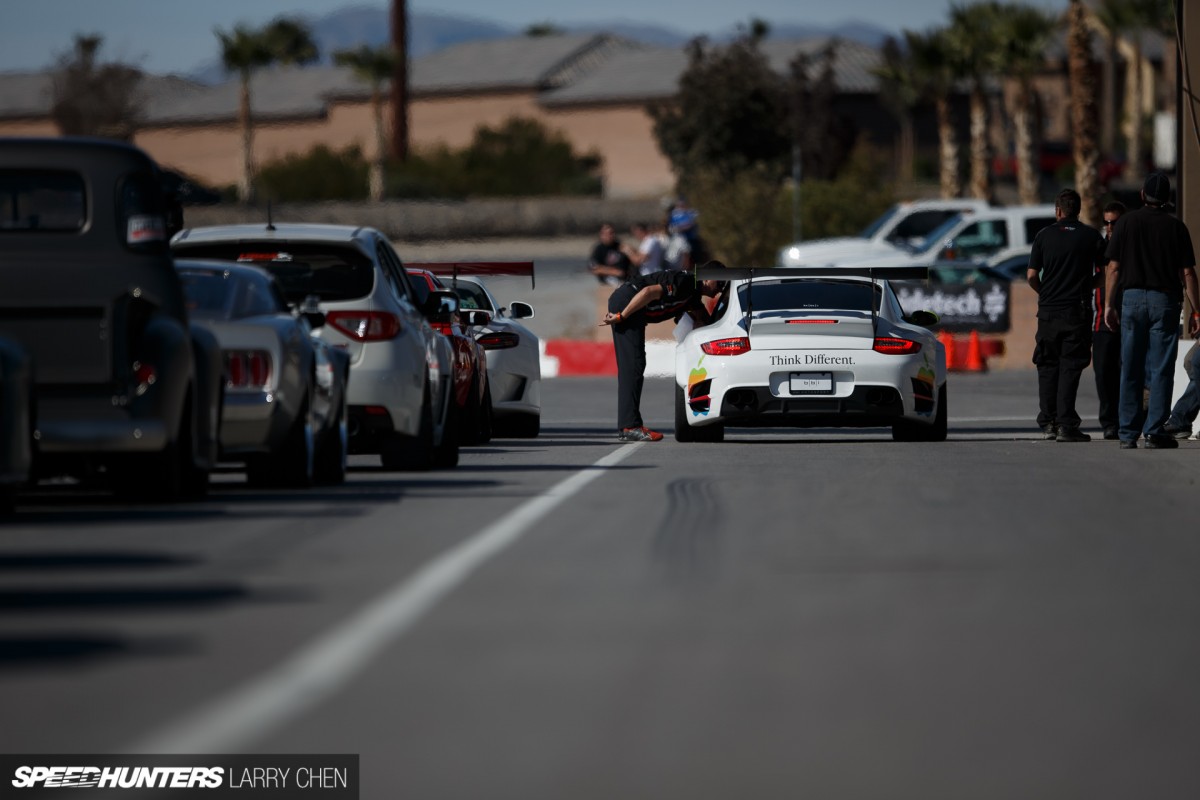 The boys who built Jeff Zwart's 911 GT3 Pikes Peak car are at it again. This time they built a throwback 997, with the intent of competing in many different disciplines of racing, including standing mile events.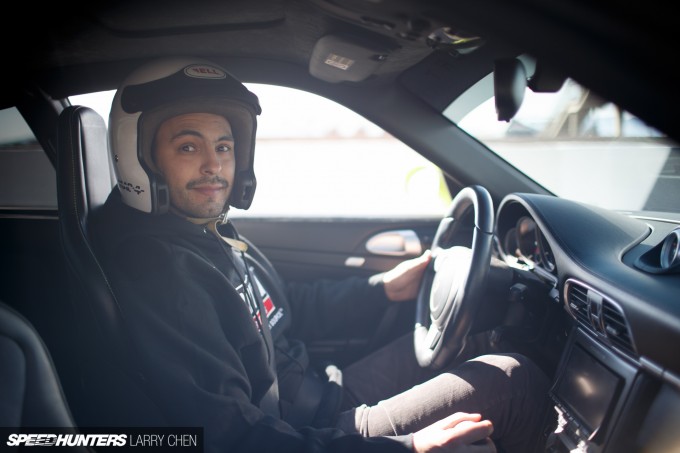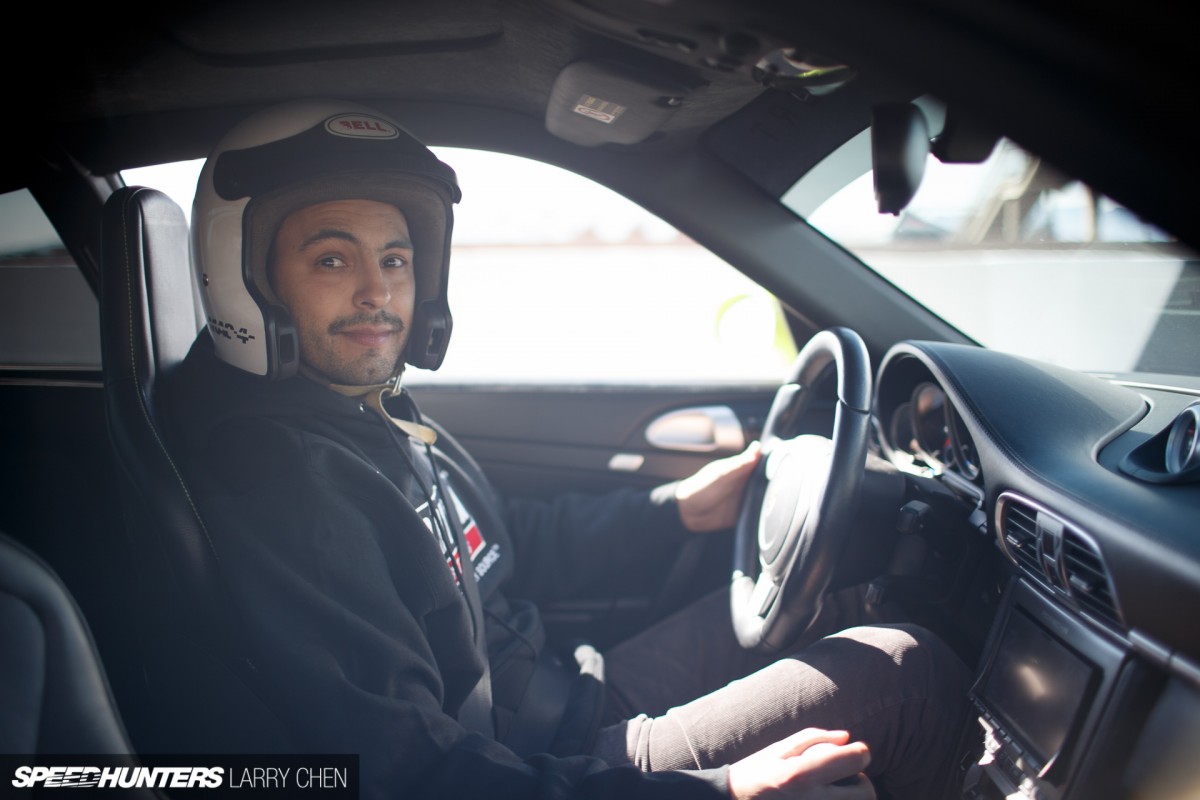 Behind the wheel was Betim Berisha, co-owner of BBI and all-round crazy guy. He just does not lift.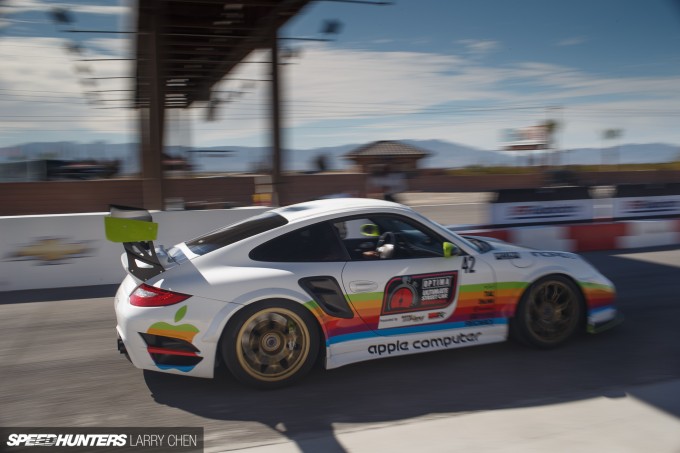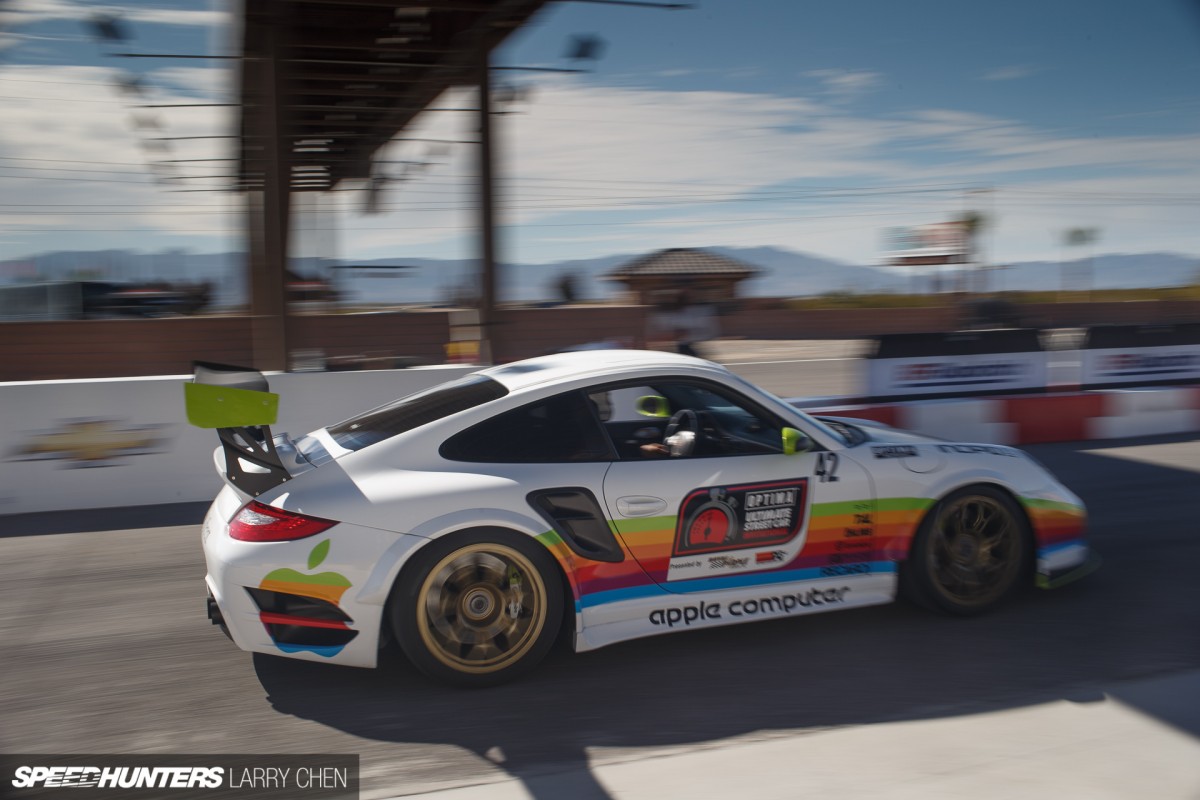 They ended up in 14th position, which is not too bad considering it was their first outing with the car here.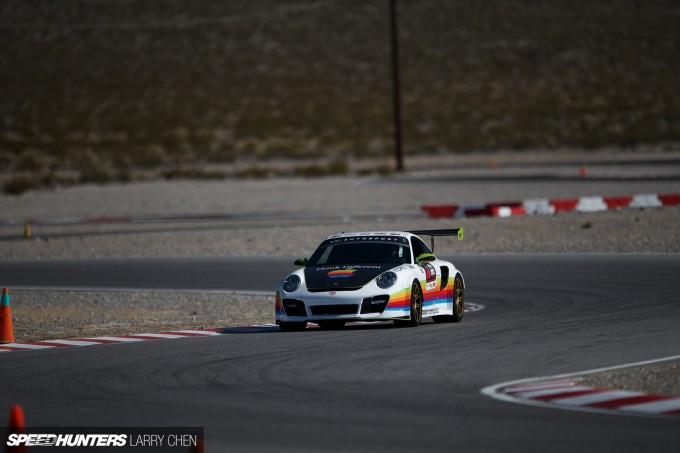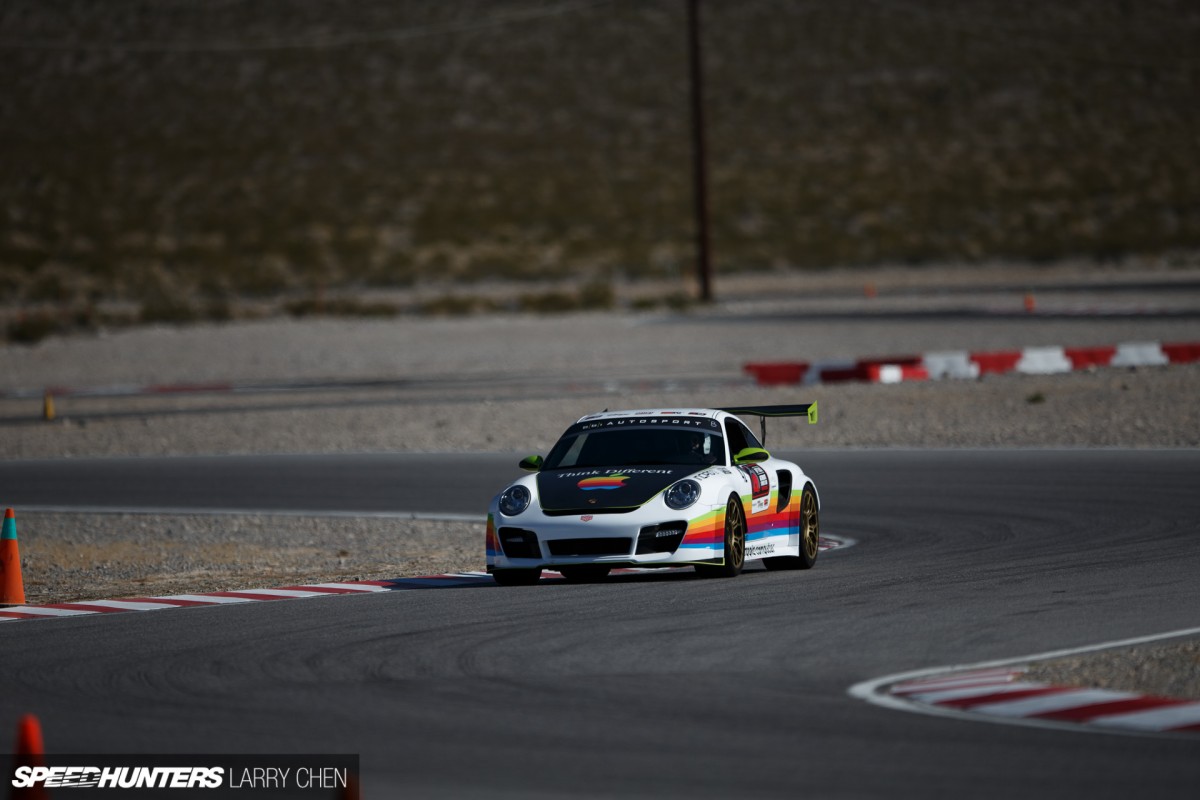 They usually compete in a Porsche 930 turbo, which has earned them a few top ten finishes. I know they'll be back next year, hopefully with a even more retro livery.
Show cars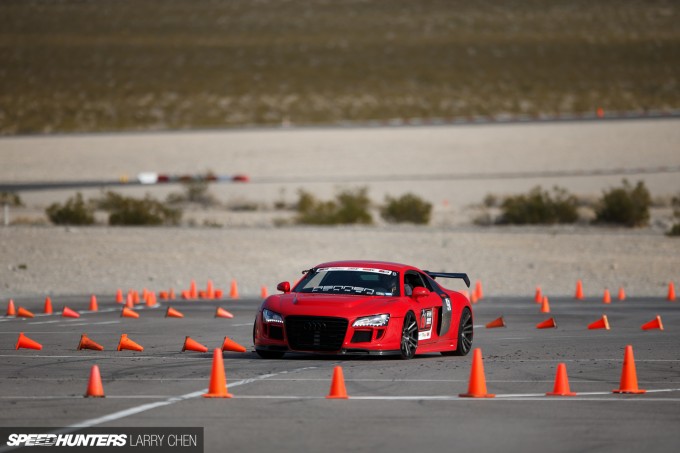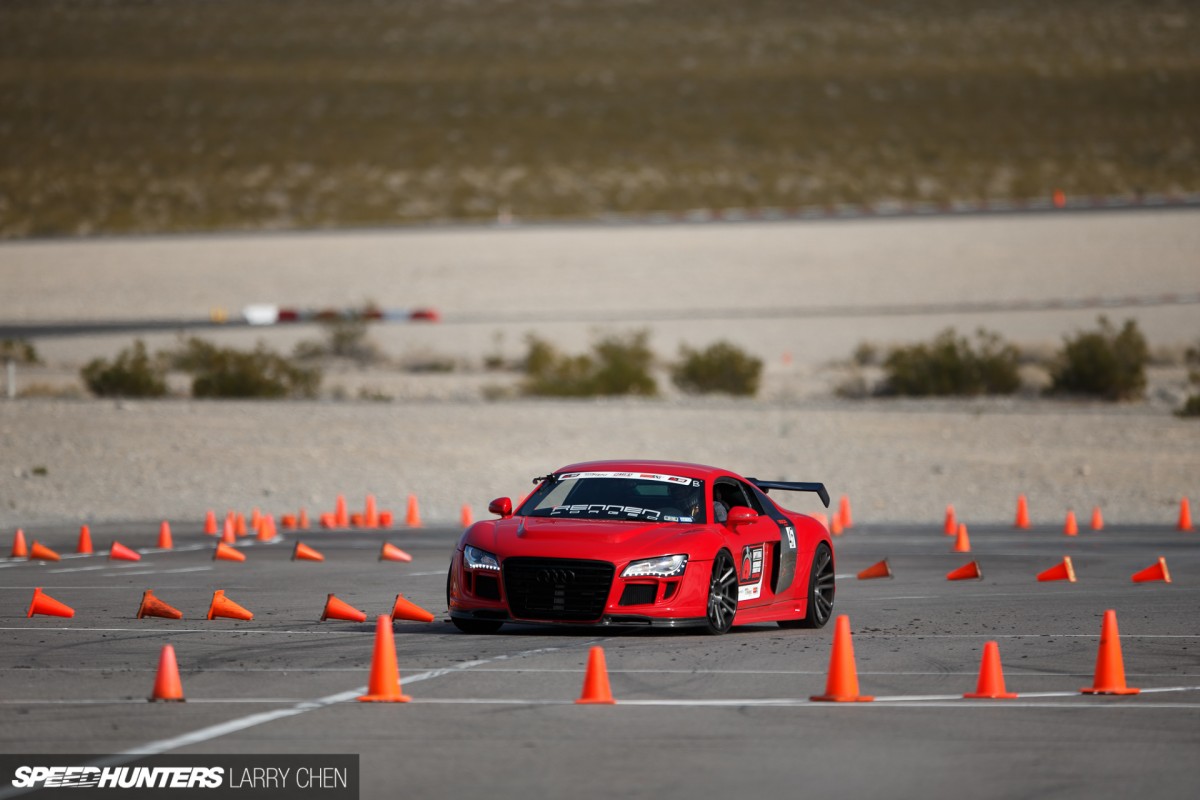 I was always under the assumption that SEMA cars were only for show and most of them can't move under their own power.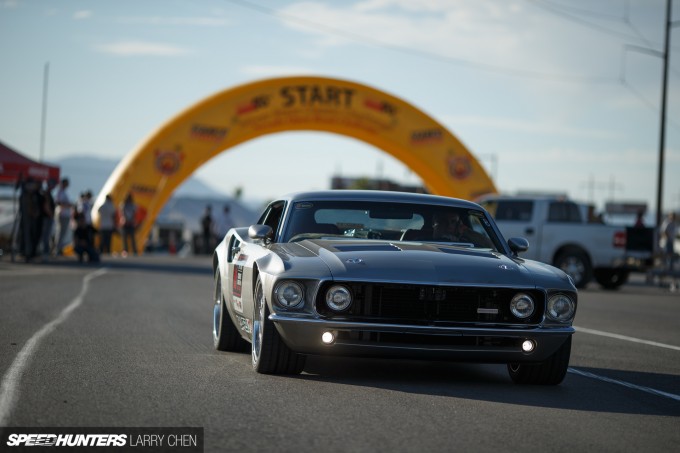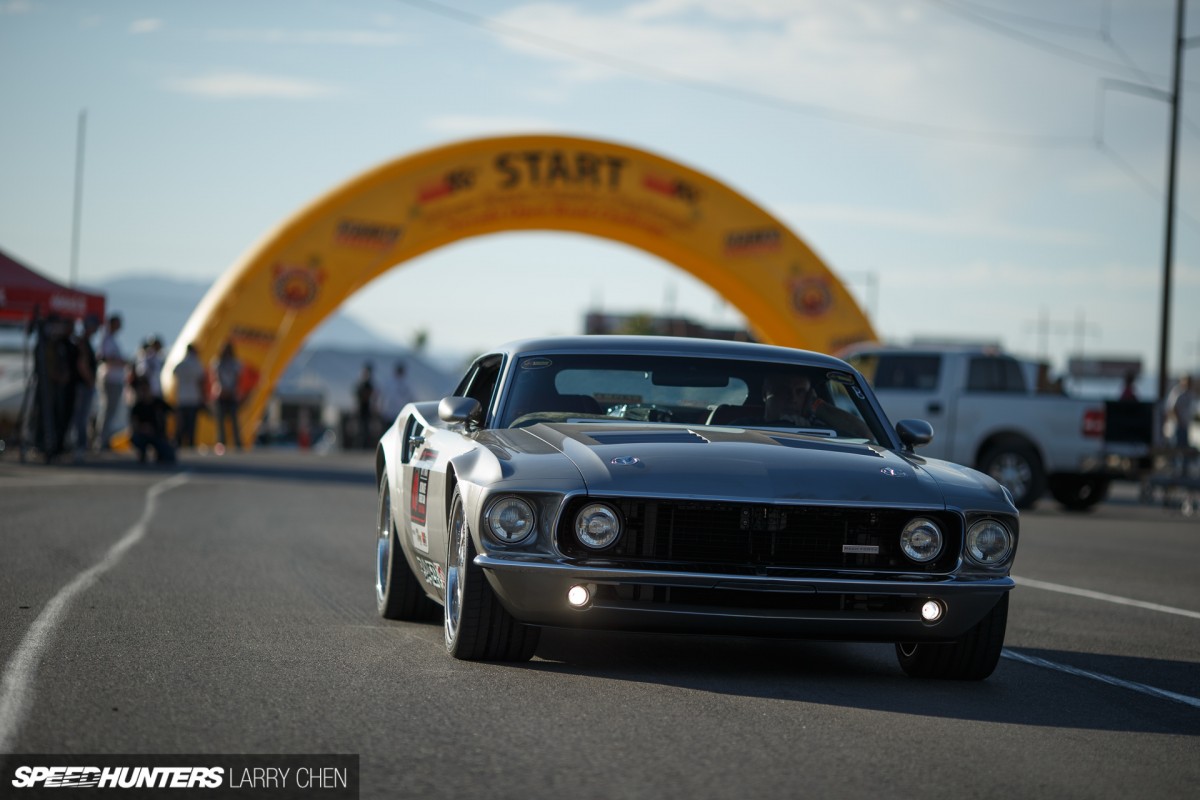 So when I saw this Mach Forty Mustang last year at the SEMA show, I figured it was just a crazy show car that may never see the track or the street.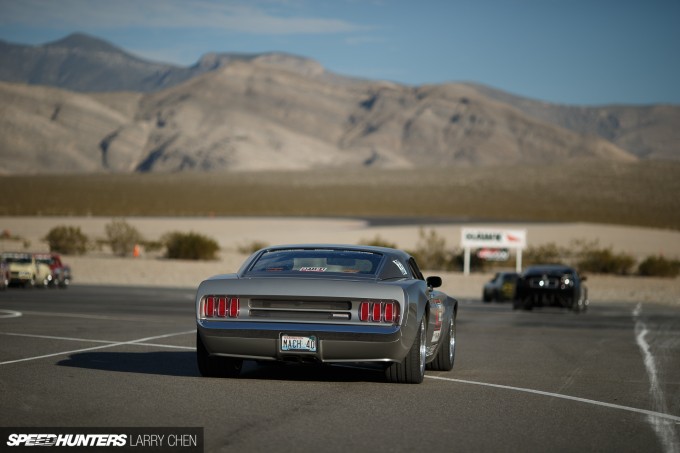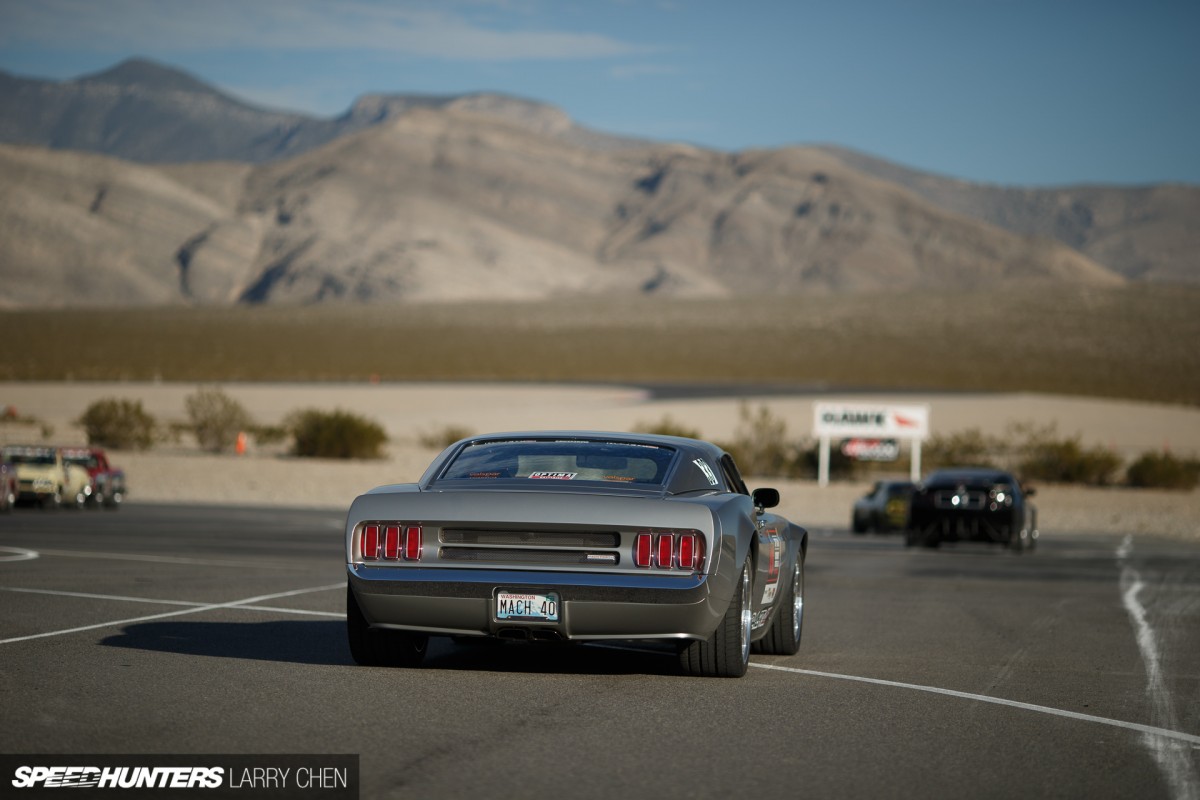 I was totally wrong. This thing absolutely rips, and it looks amazing doing so.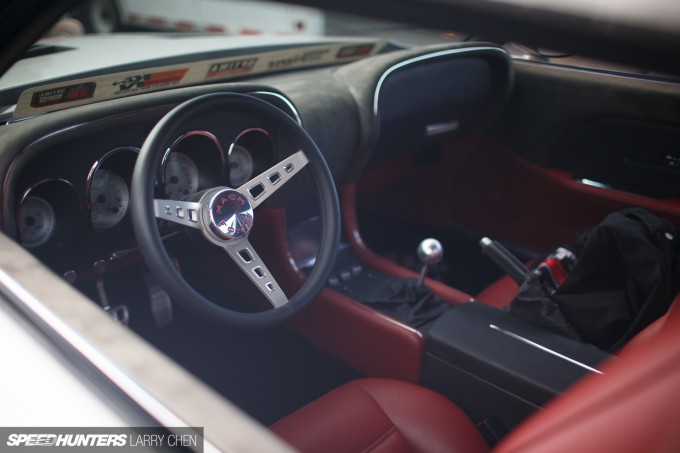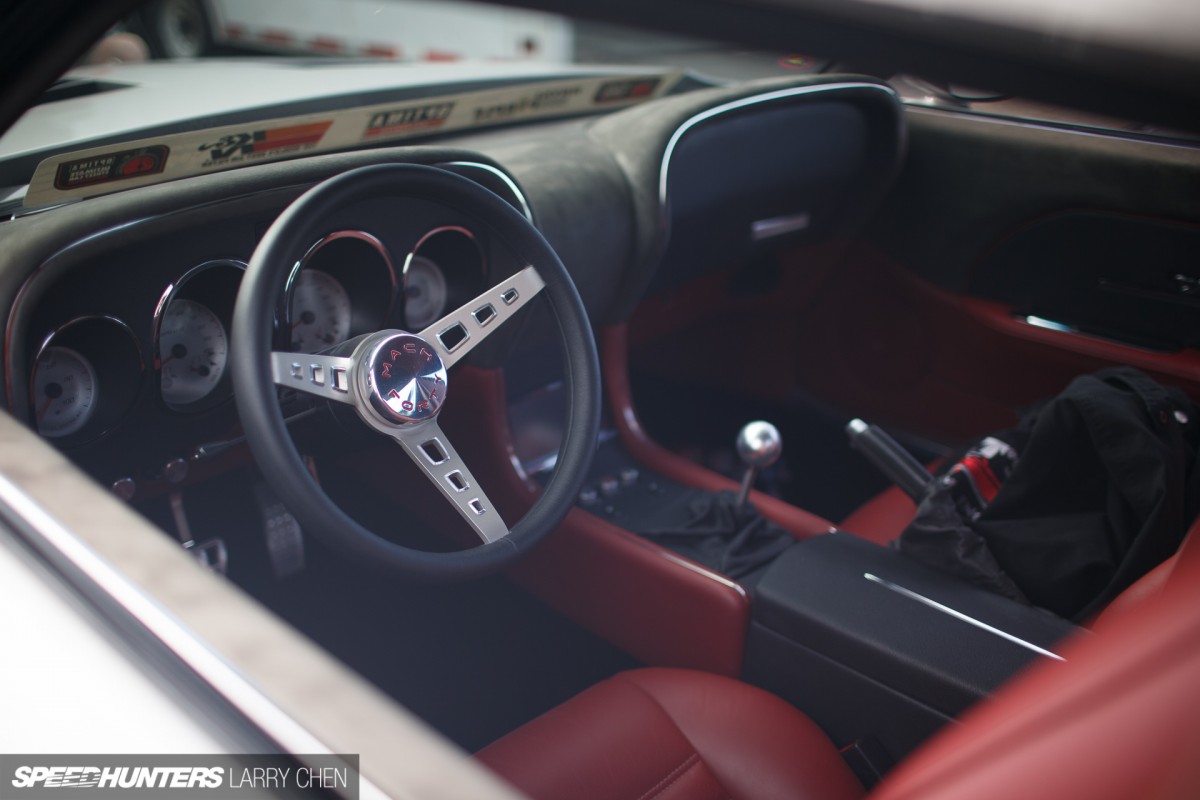 The interior was still perfect, and less than 24 hours prior, it was bathed in the florescent lights of the Las Vegas Convention Center.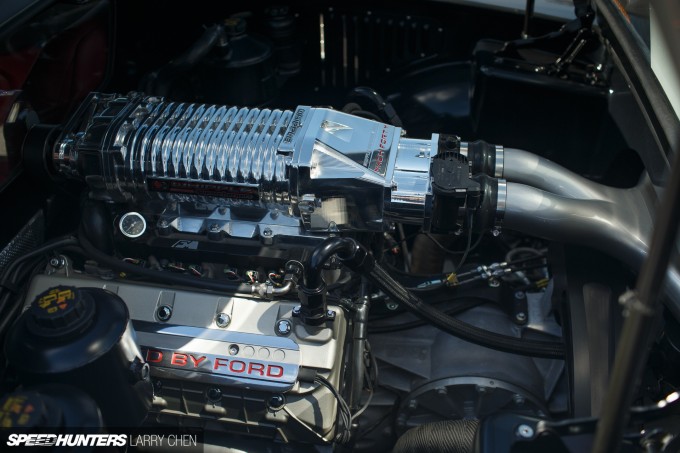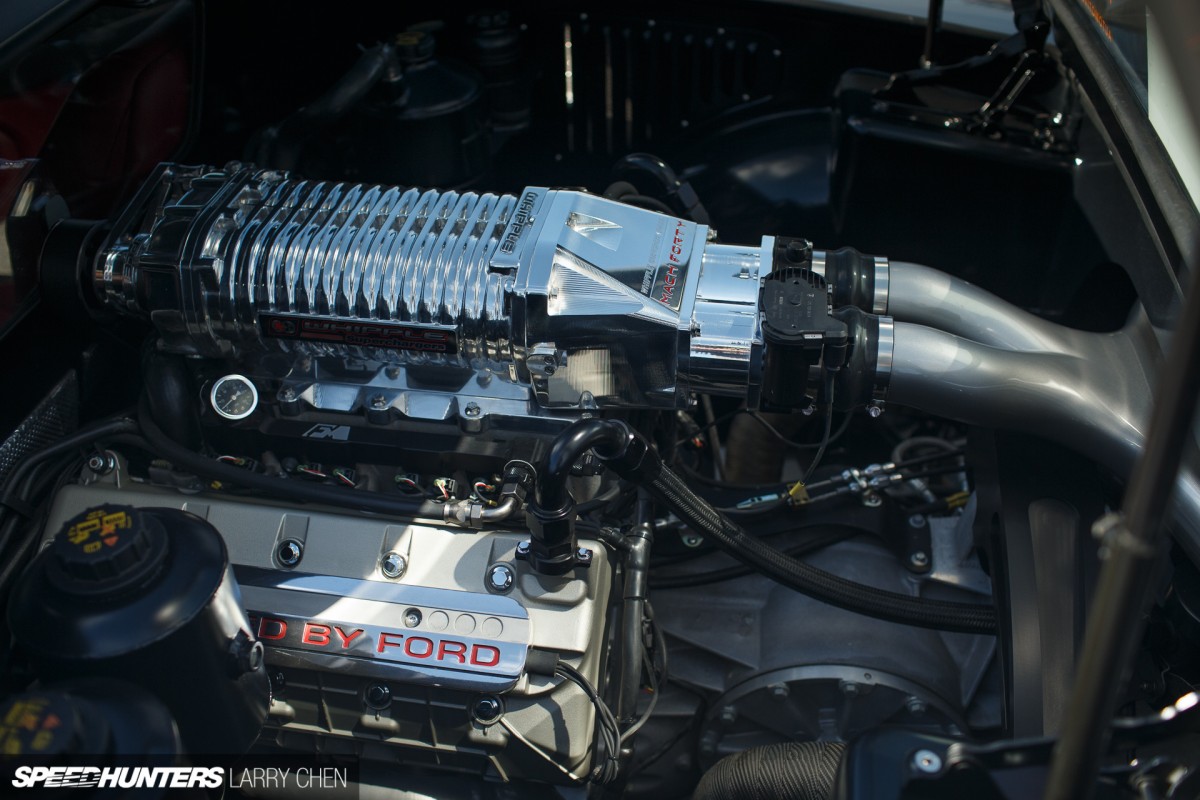 Rod Chong asked me what my favorite car was at SEMA this year and I blanked out. I didn't get to see much, but a few cars put a lasting impression on me.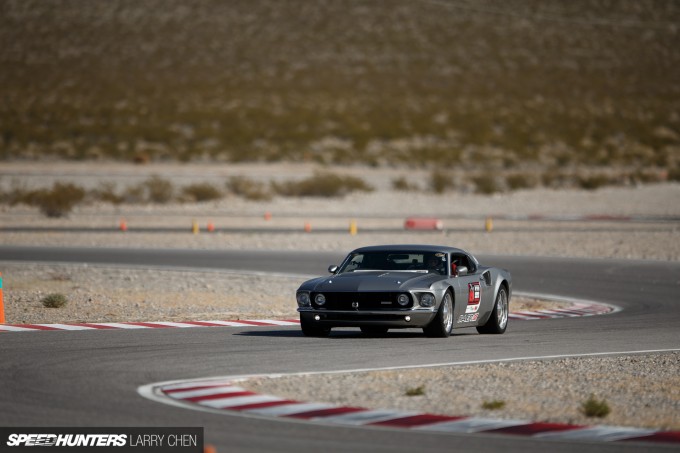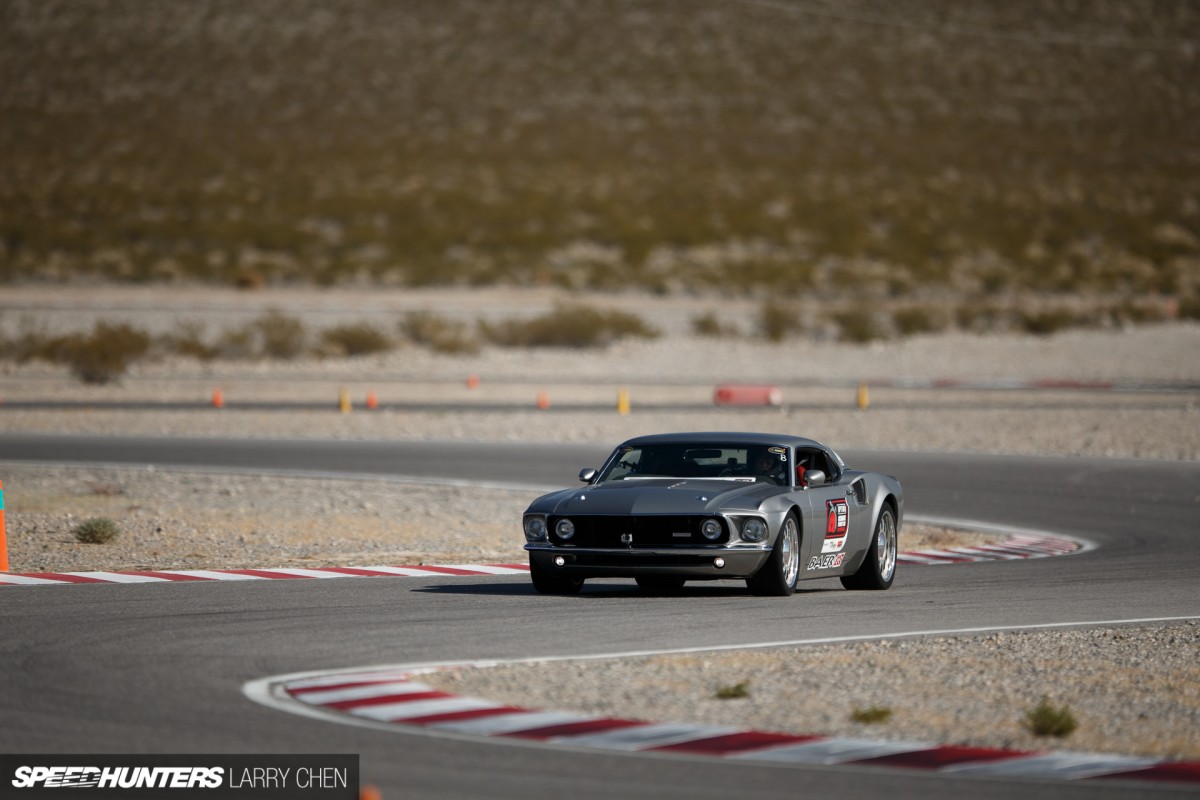 This was one of them. This was the most beautiful muscle car build I've ever seen.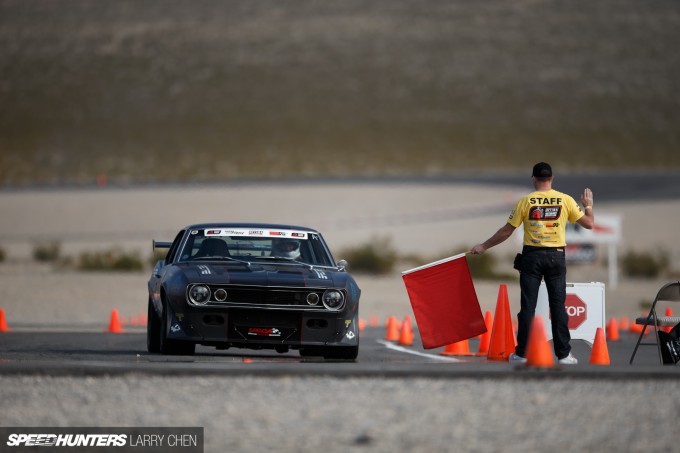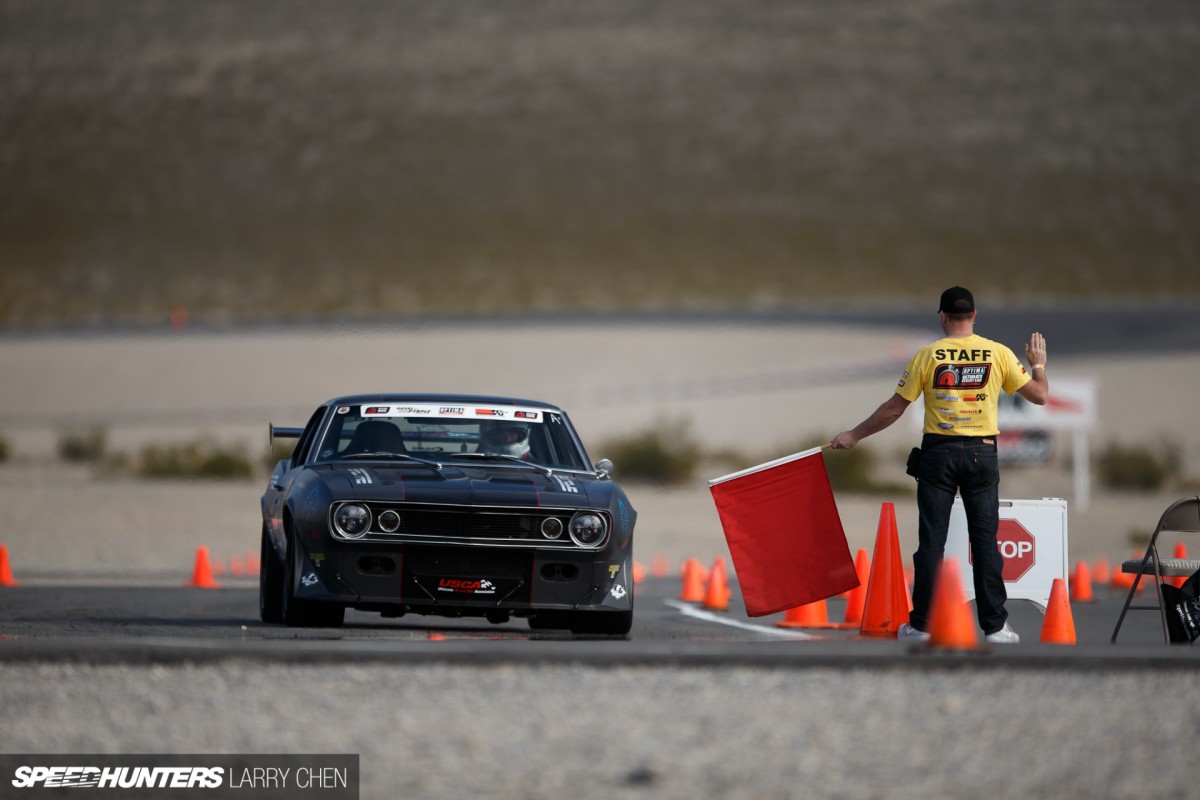 Along with the aesthetics the cars are put through an auto-x course and also put to a braking test, where drivers have to stop in a marked box. A marshal stands there watching and if you go over the line just by a hair, he raises the flag and you throw away your run.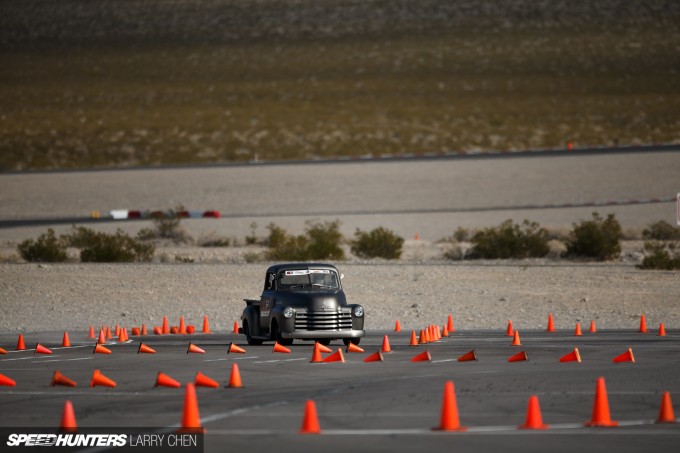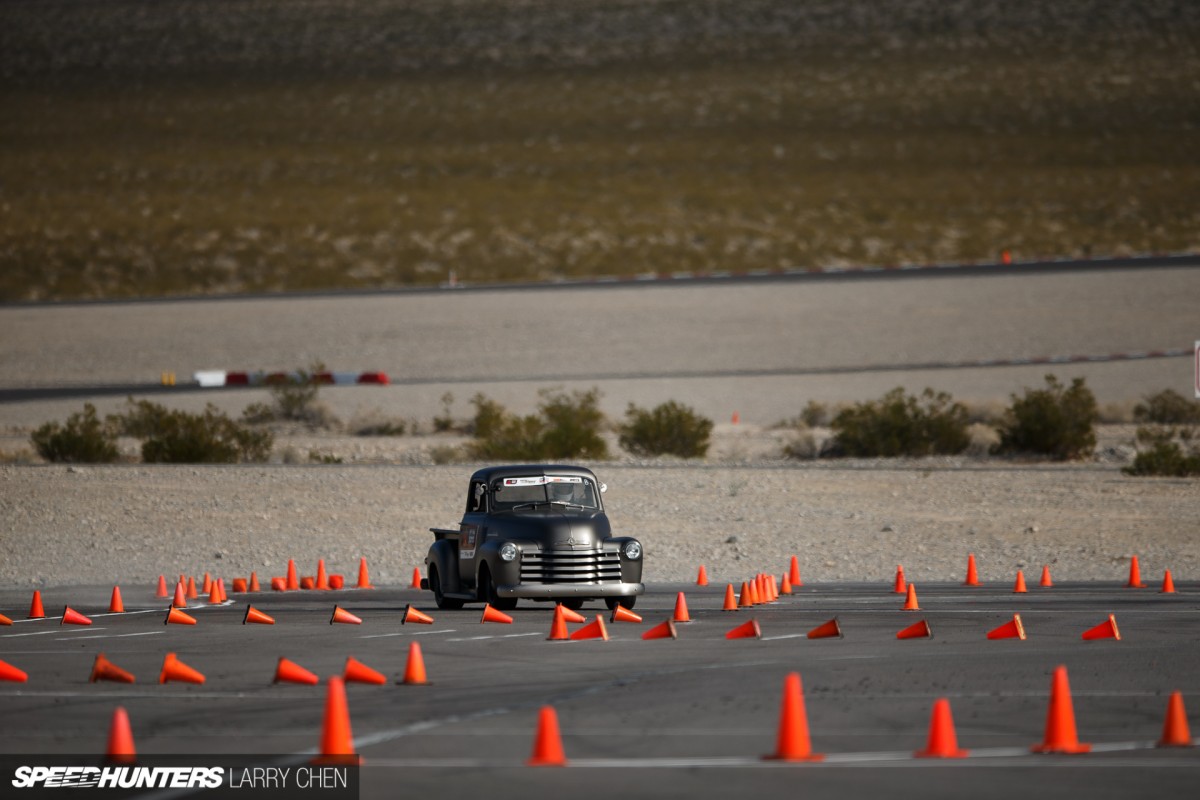 Of course if you do poorly on one test, you have the chance to make it up in the next. Whether it be the braking test, or the road course hot lap.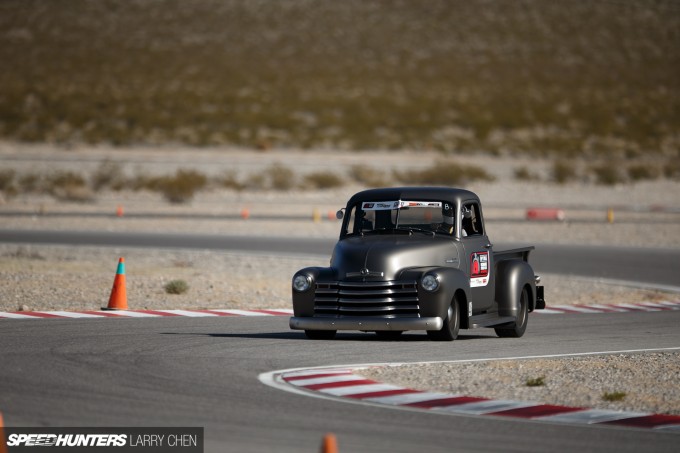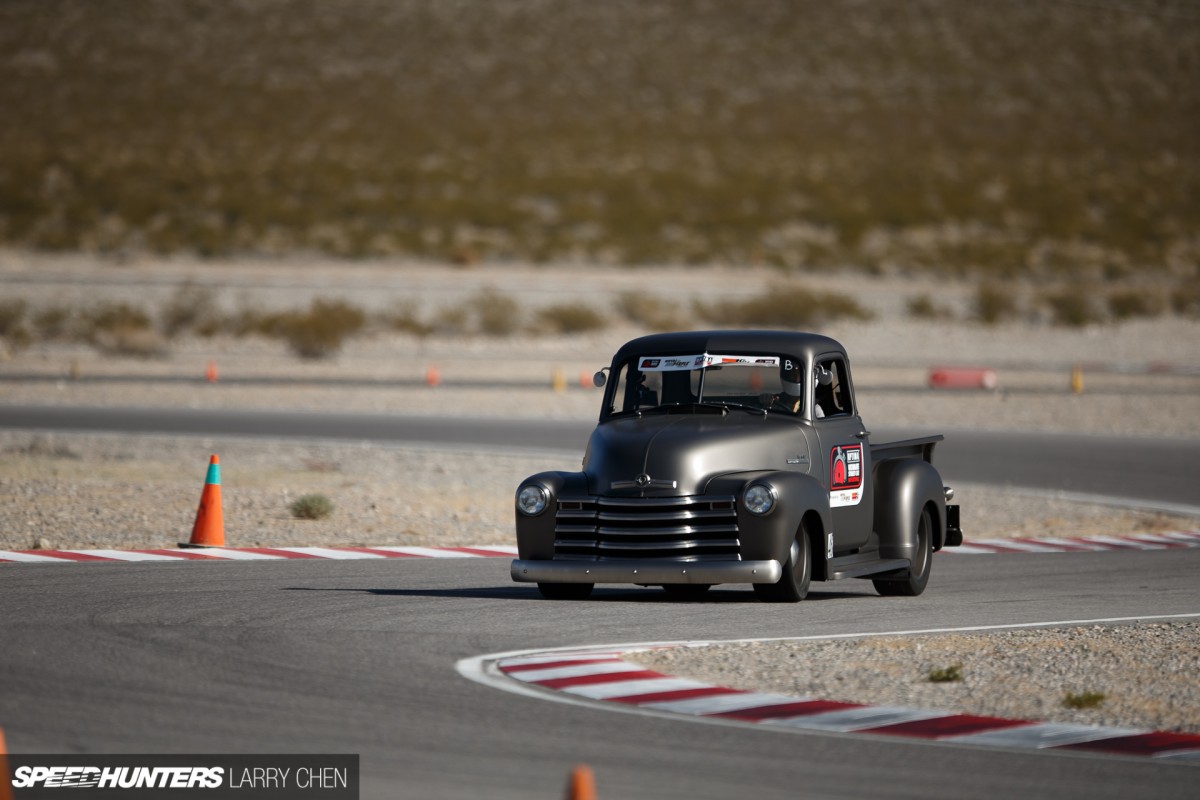 Although I have a feeling that this Icon truck was out there just to have fun. It was driven by the the builder himself, Jonathan Ward.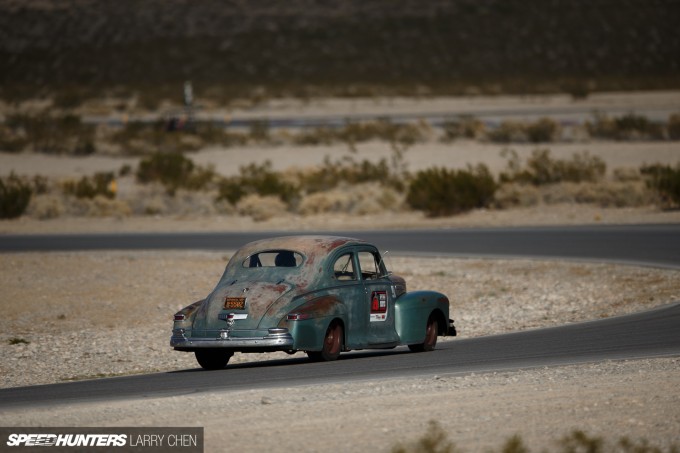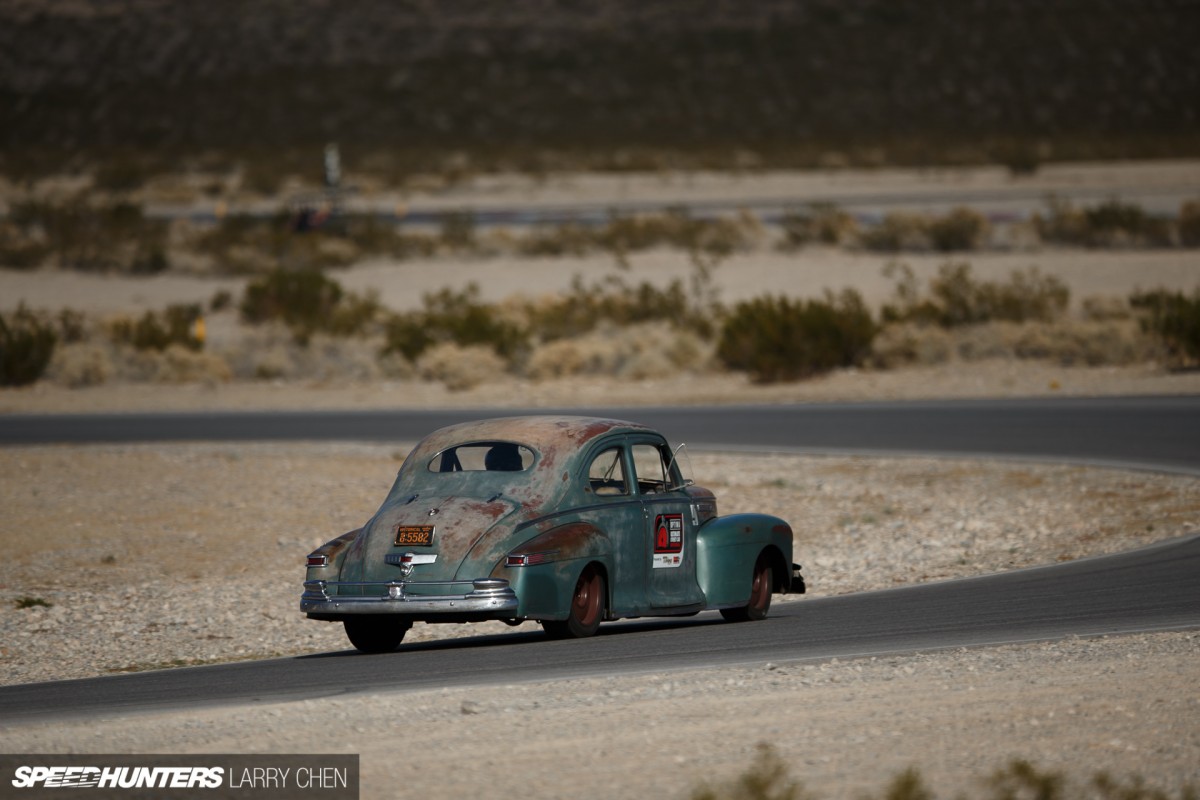 Another one of Jonathan's creations was out there having a blast too.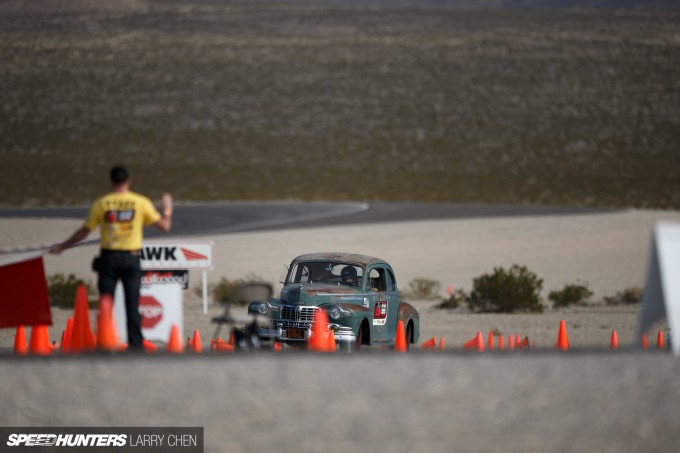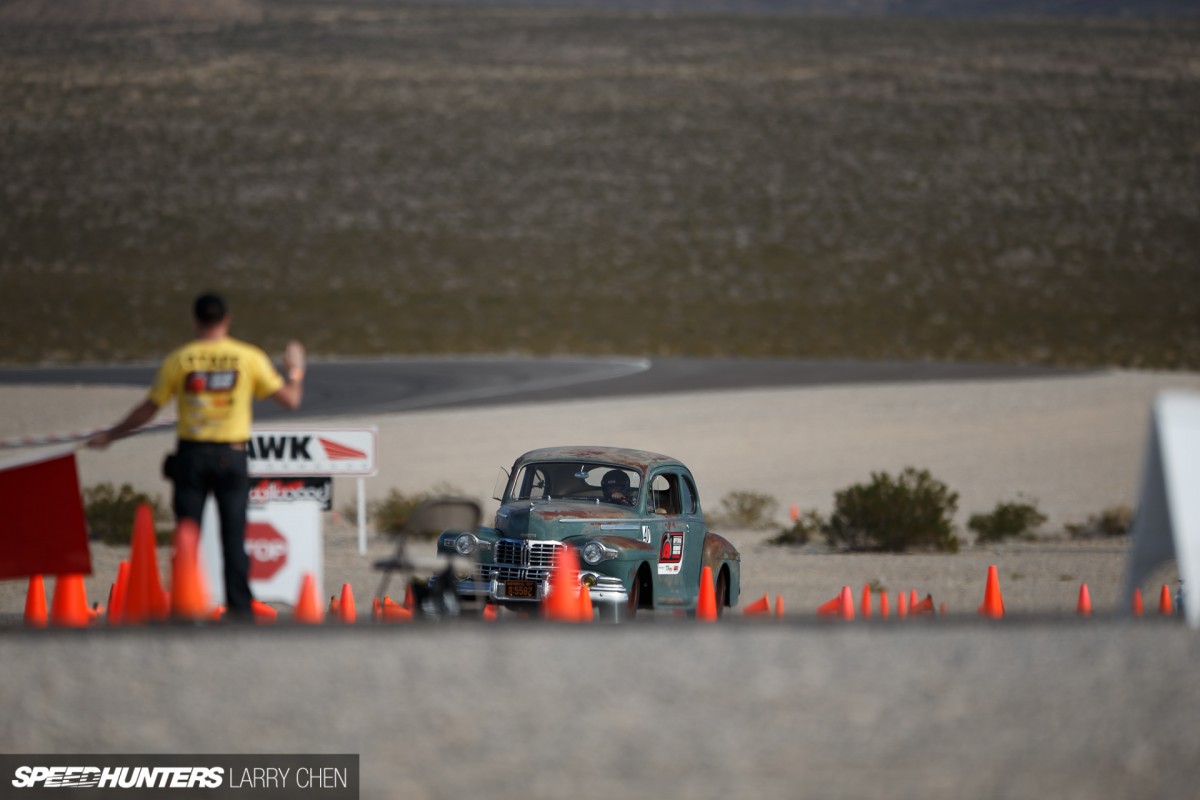 This Lincoln was another one of my favorites out there. It just looks so out of place, but I love the concept.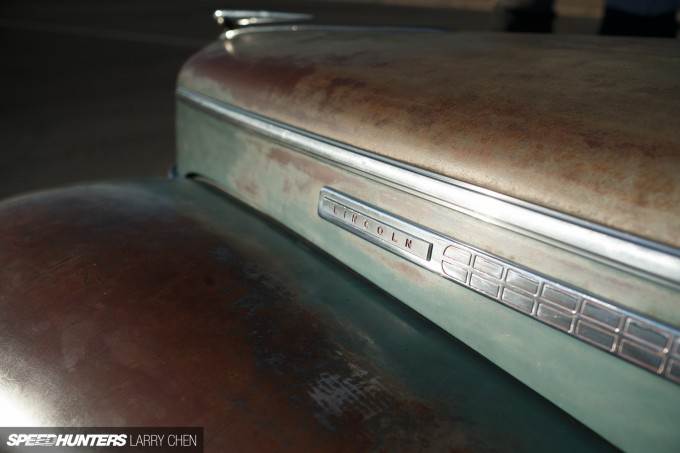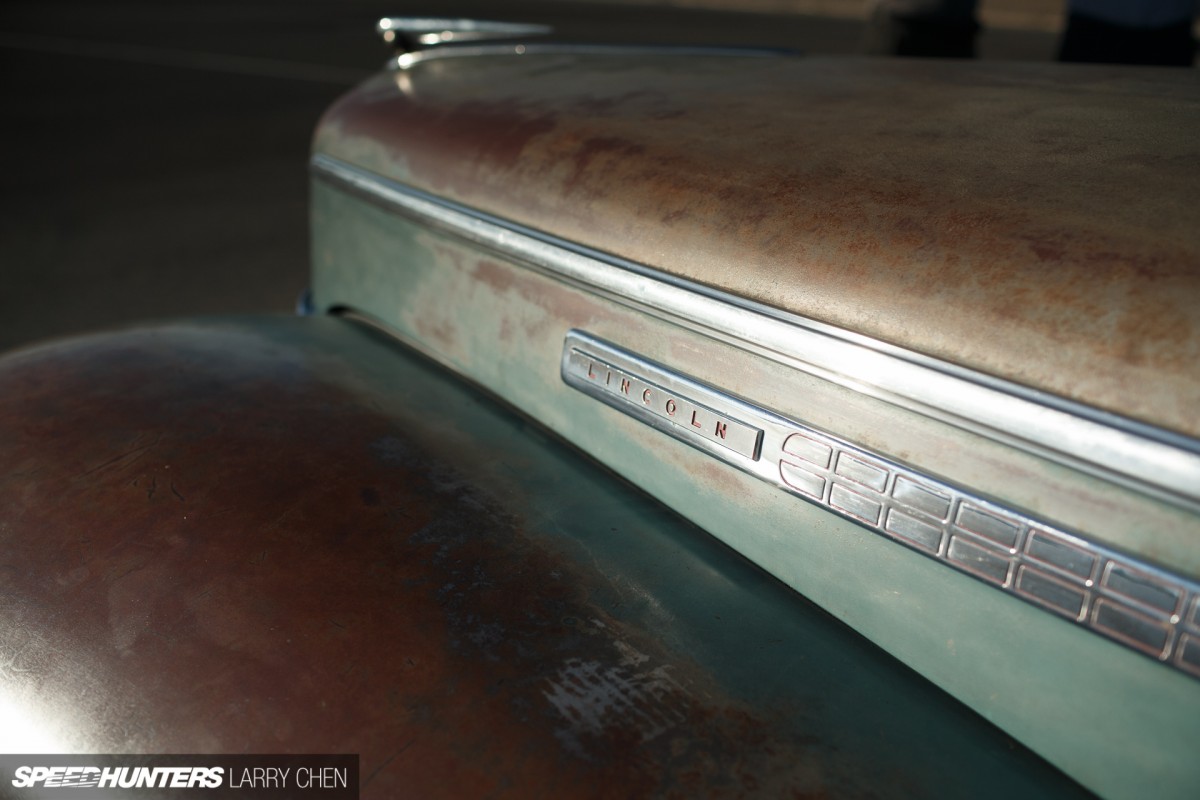 The outside patina is preserved, but the body is fairly straight. The paint was pretty much non-existent.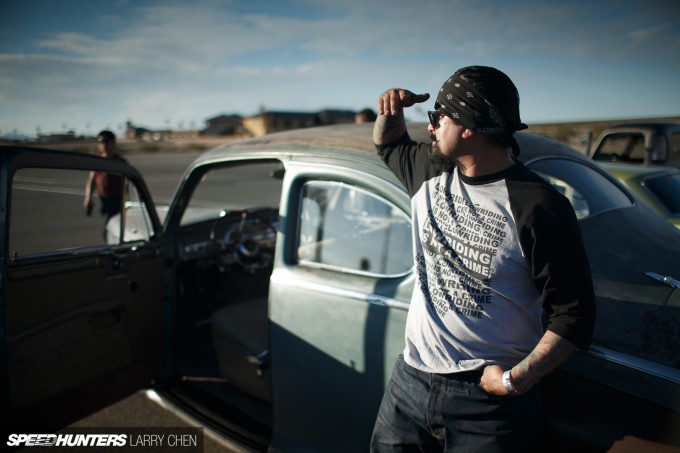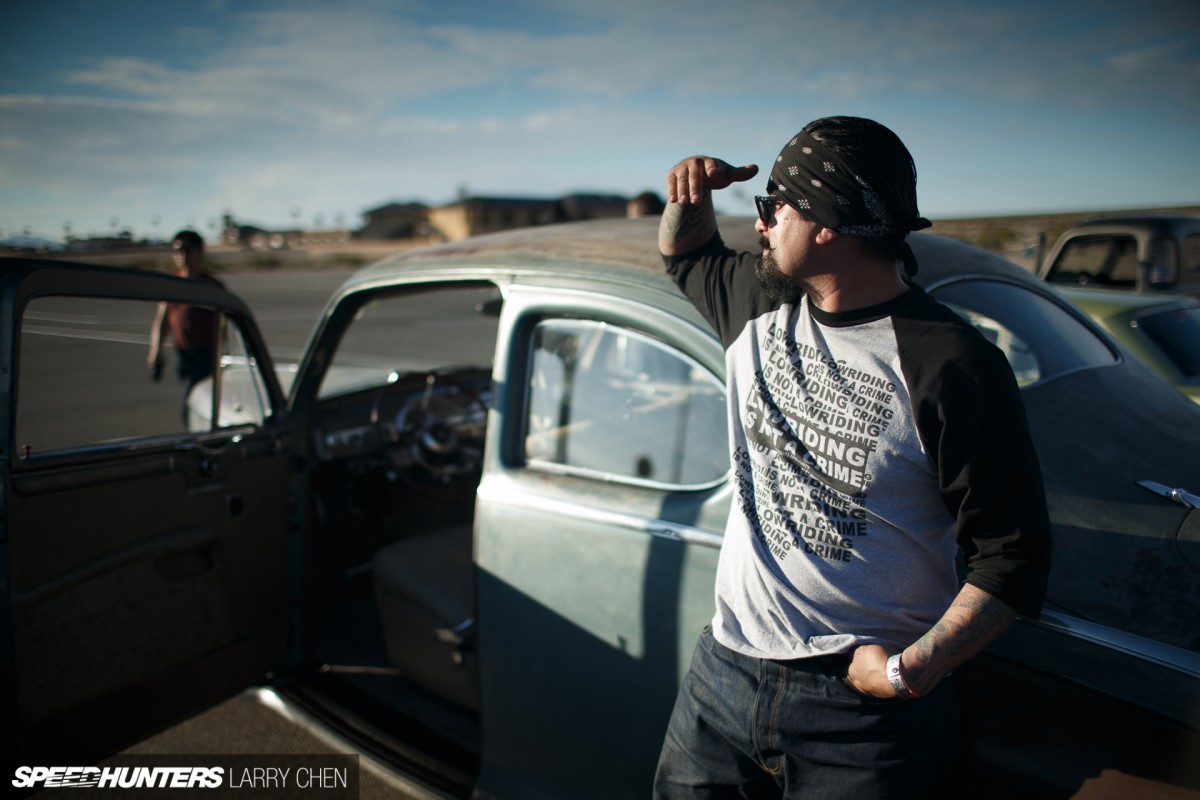 I don't know if I would fit this car, because I don't look as badass as this dude, but I would still cruise down the middle of Hollywood with this beast.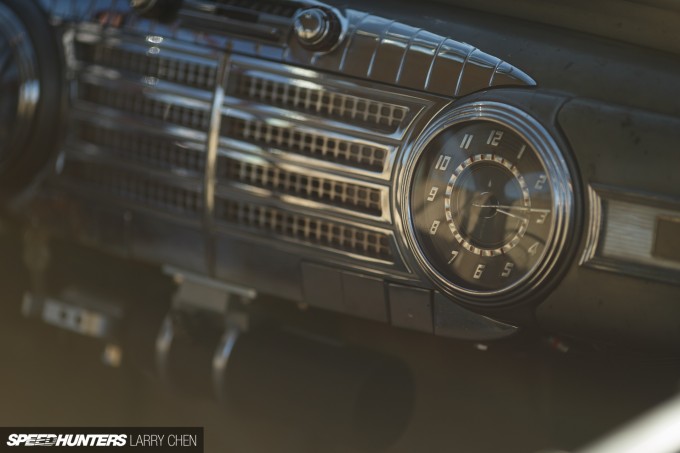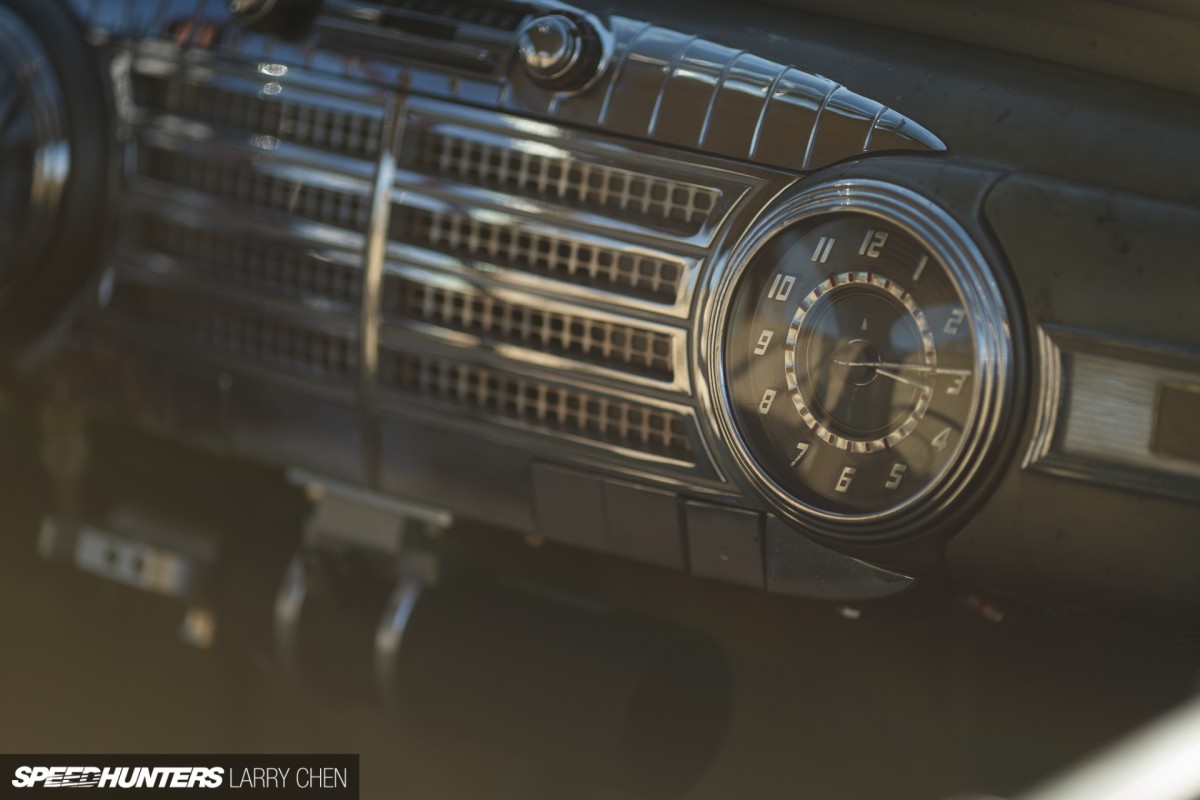 The interior was as perfect as it could get. Just absolutely beautiful. When the sun hit it just right, I nearly lost my breath.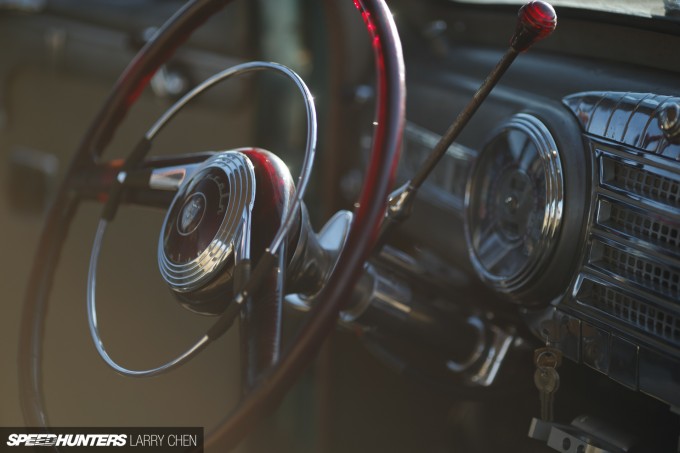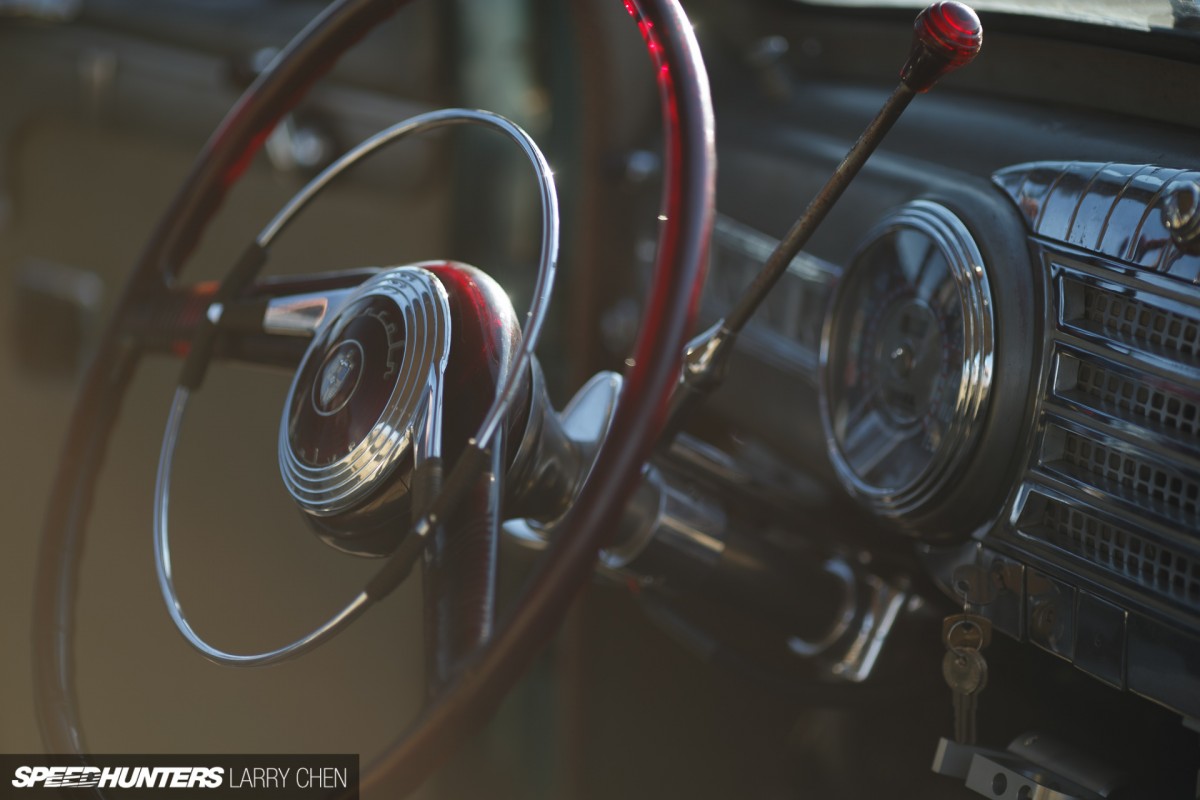 It's not a surprise that this car did not finish well, but in my book this was an ultimate street car in its own right.
Sore thumb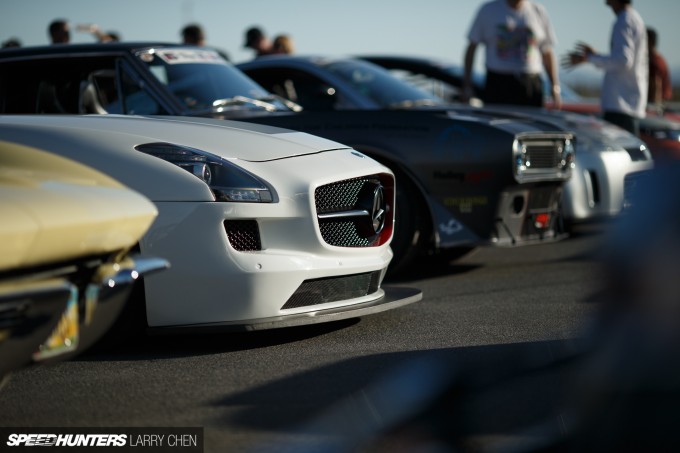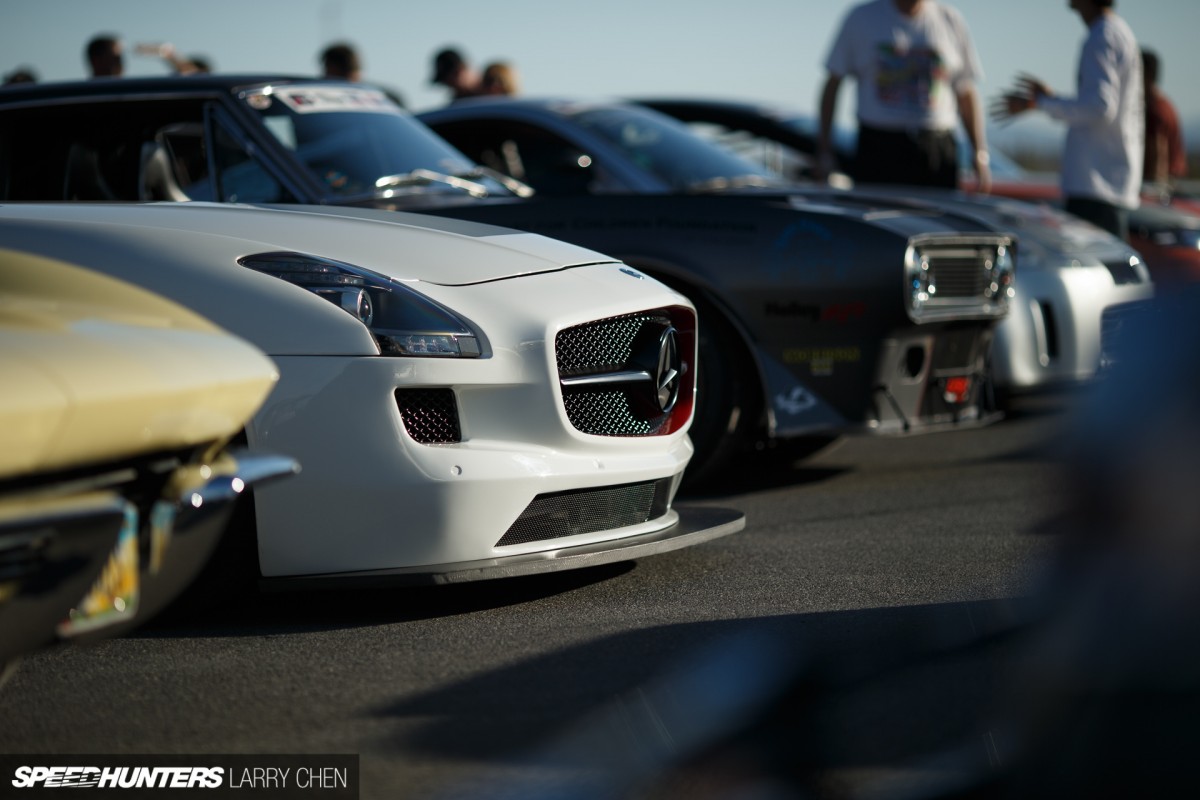 Another car that stood out like a sore thumb was this Mercedes SLS AMG. In a sea of muscle cars, this German machine held its own.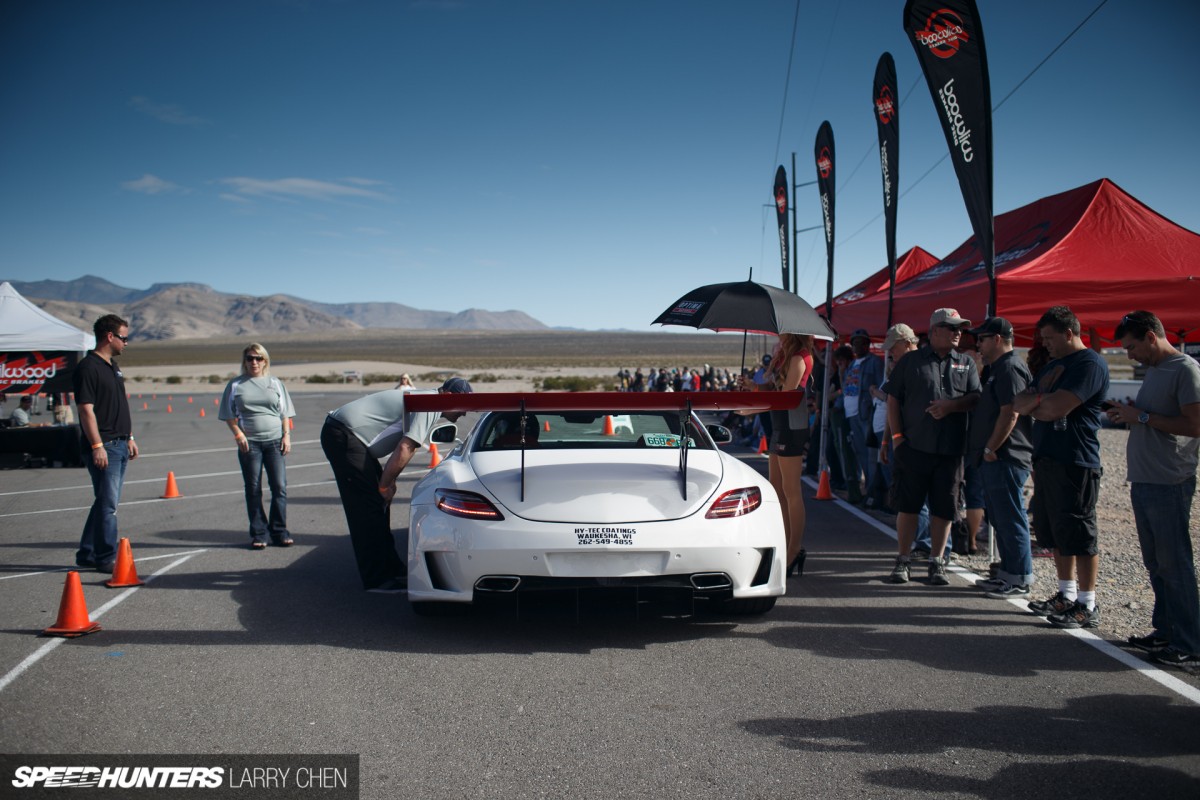 It was built by the boys at Speedconcepts in Wisconsin. They wanted to pay homage to the SLS GT3 car and there was no widebody kit available for the Mercedes, so they took it upon themselves to design their own.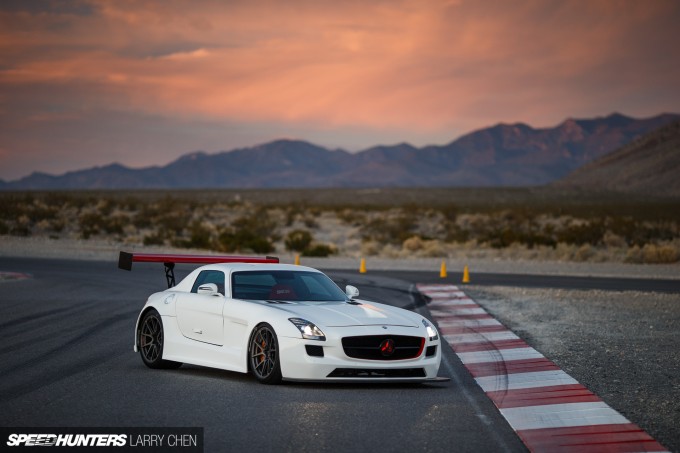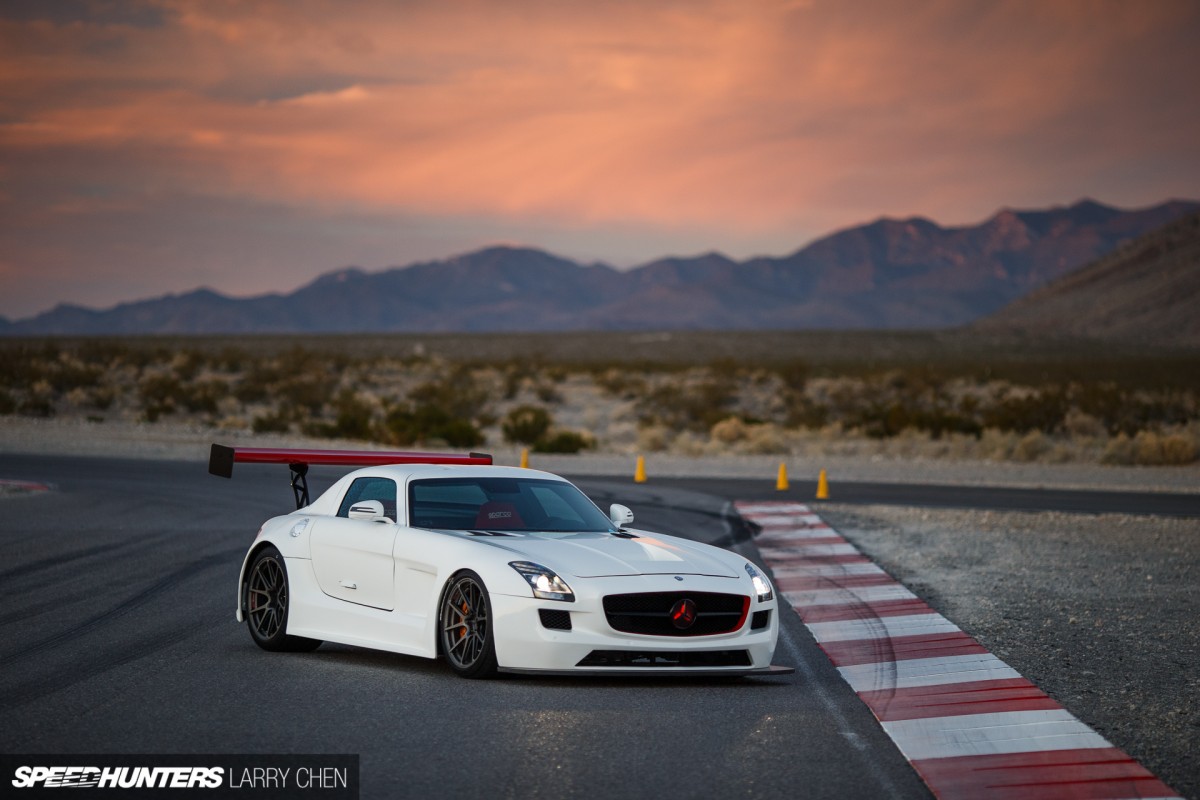 The fitment was incredible, but I won't go into detail right now as I shot a full feature, so expect to see that soon.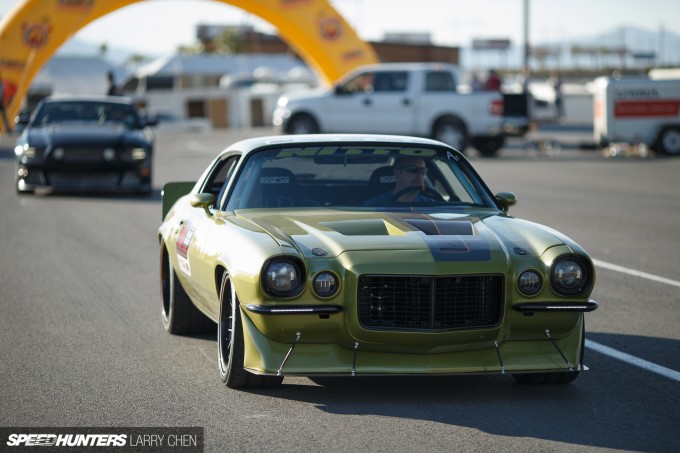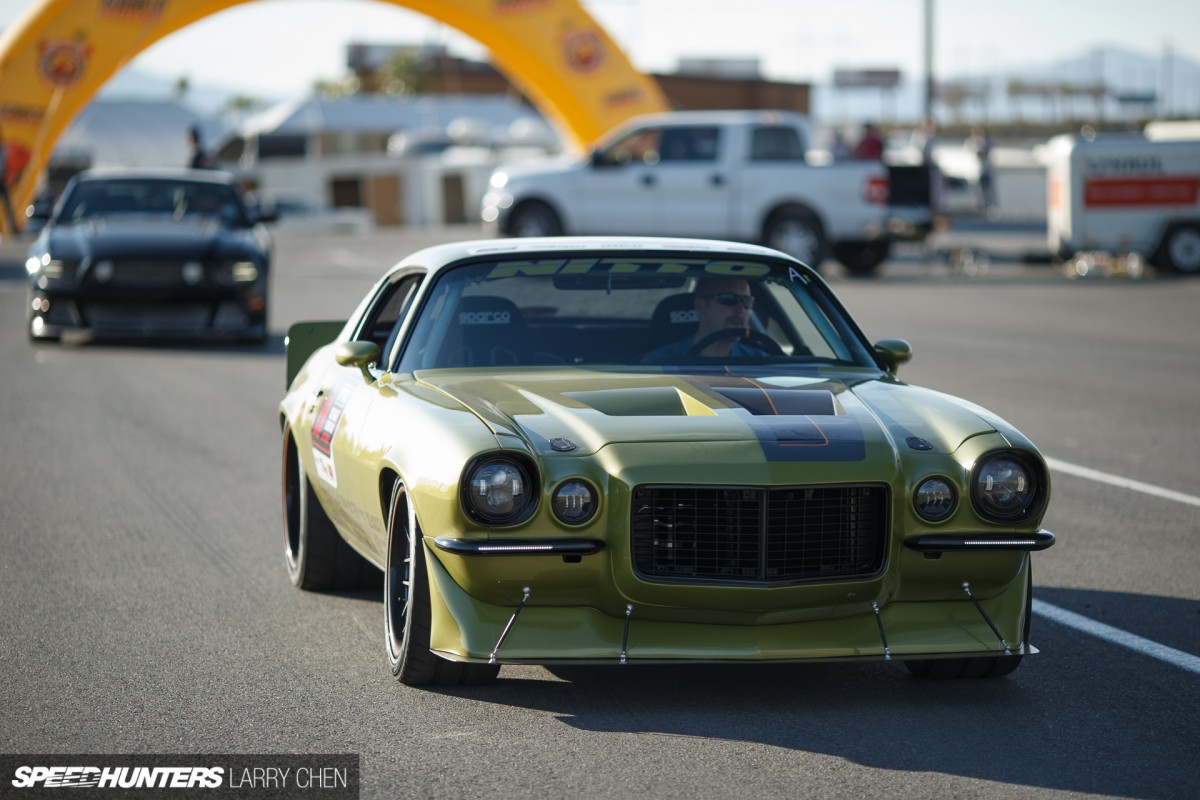 To test the drivability of all the cars, each competitor had to drive from the SEMA show to an undisclosed location. You don't have to drive fast, but you just have to get there under the car's own power.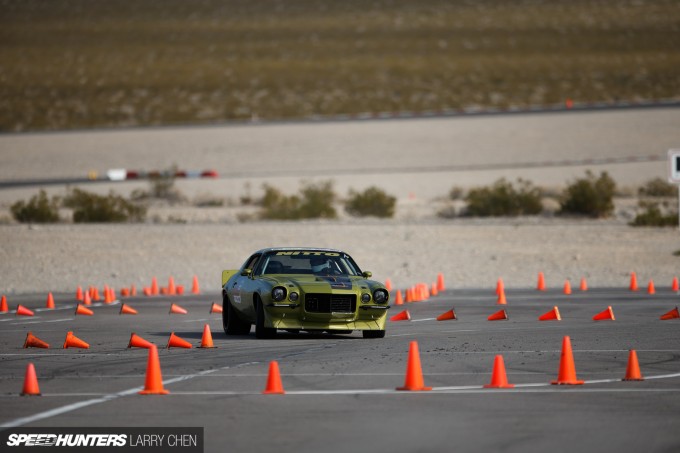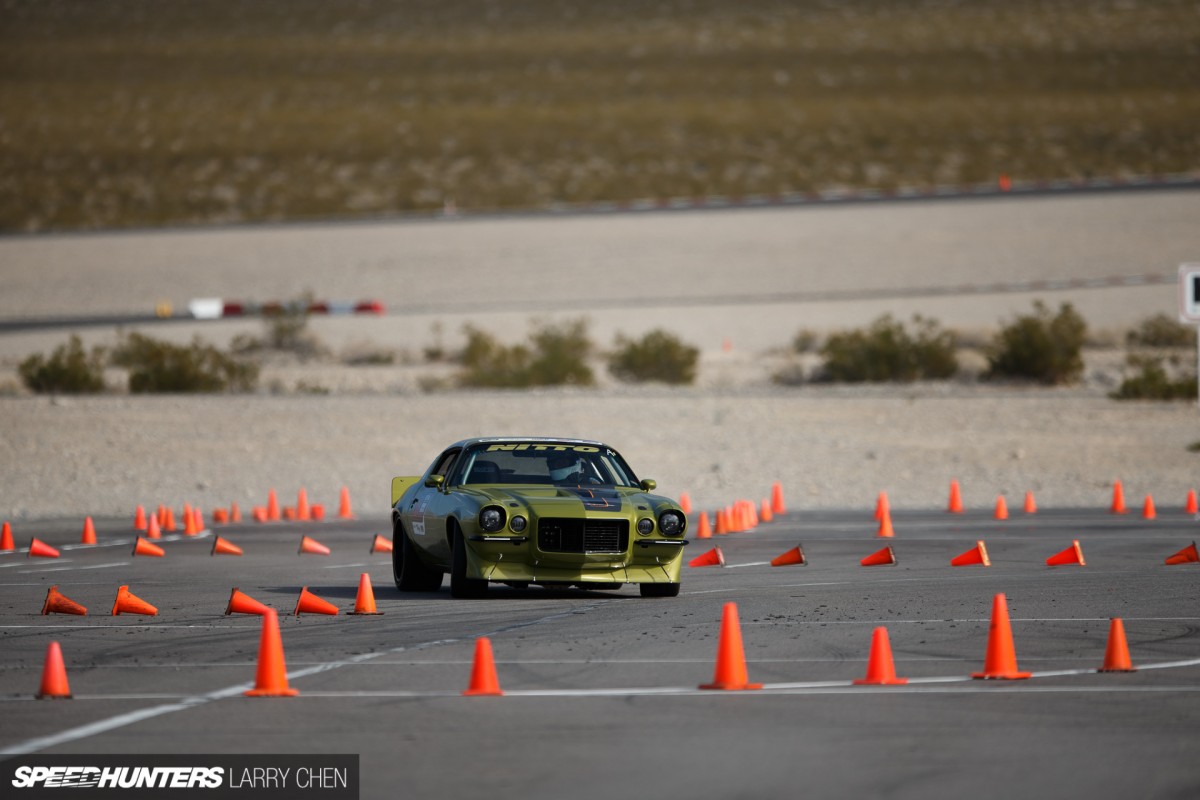 The craftsmanship on this 1973 Chevrolet Camaro was second to none. It's so cool to see all these muscle cars built not just for straight line speed.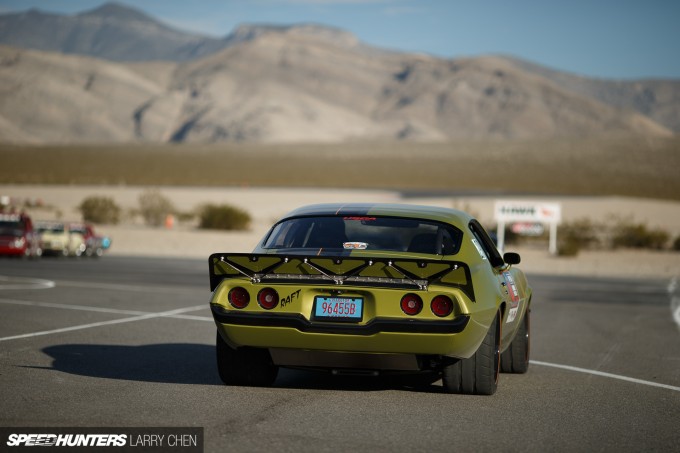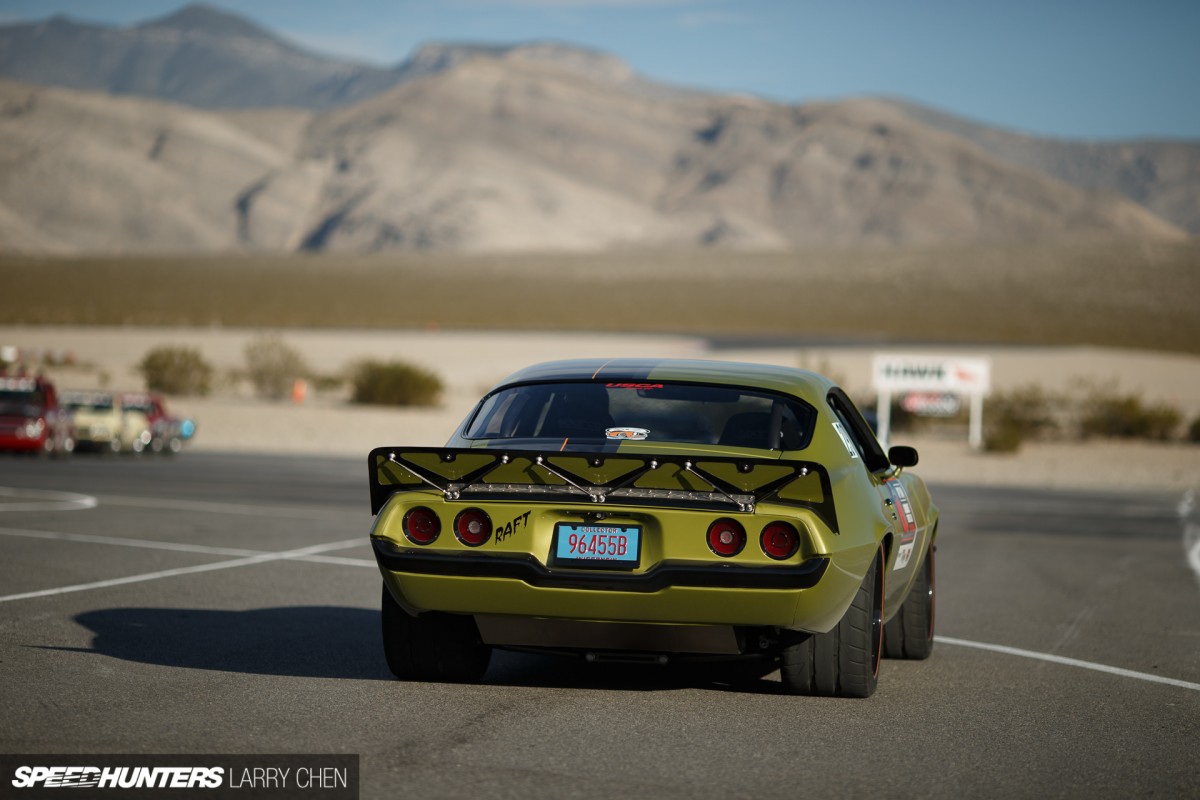 Just check out that trick wing mount. It was built by Randy Johnson of D&Z Custom in Wisconsin.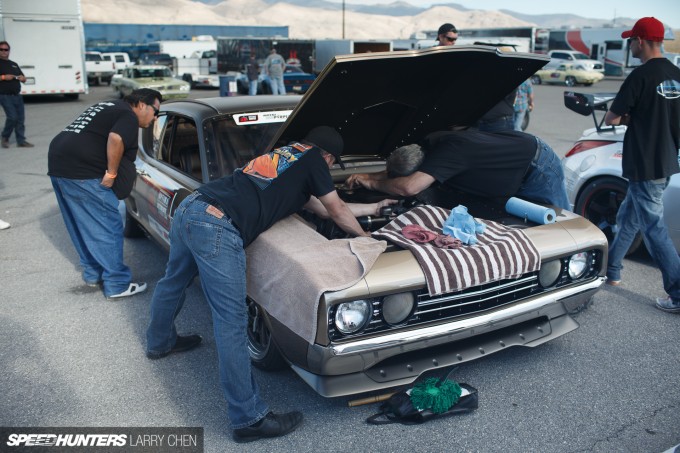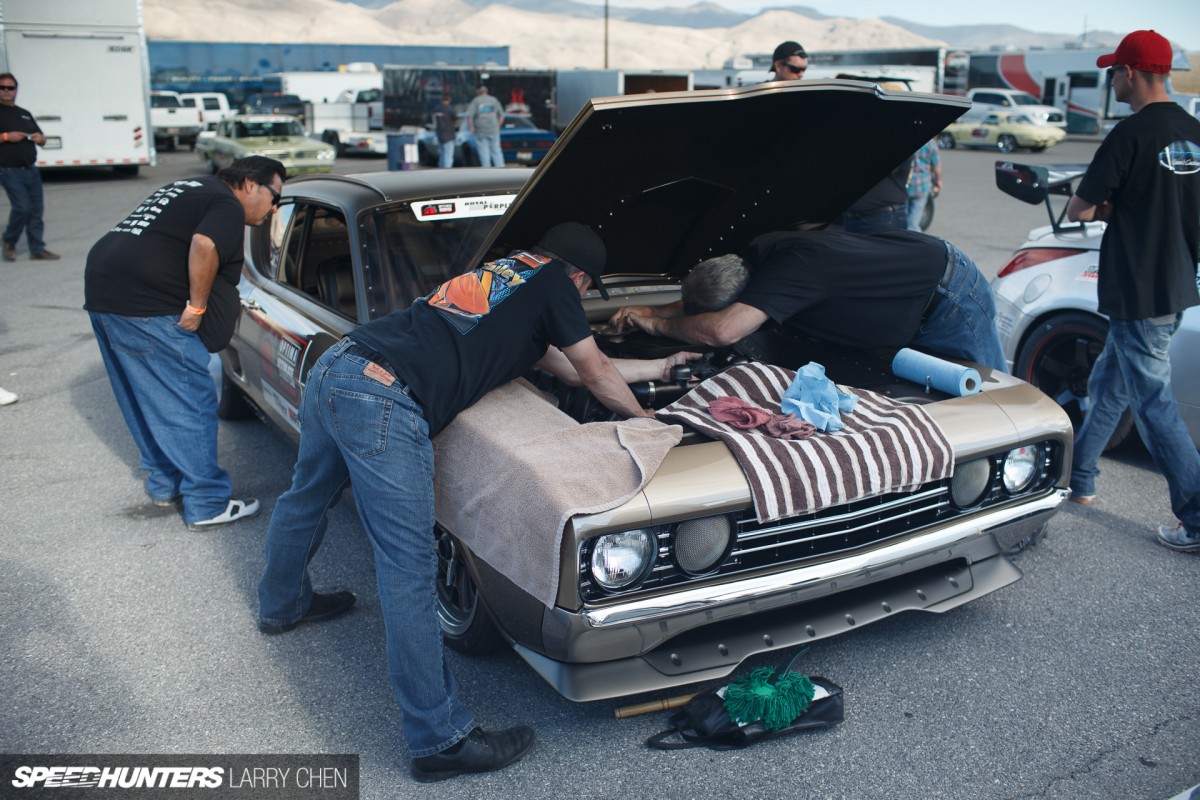 If you want to talk about show stoppers then this 1969 Ford  Torino built by 'Rad Rides by Troy' was the craziest of them all.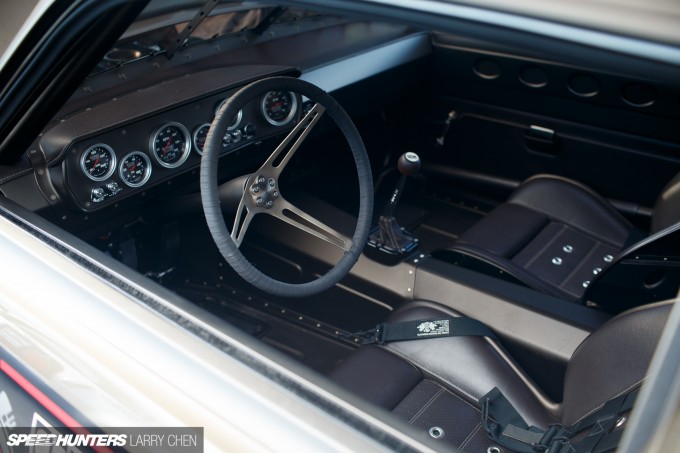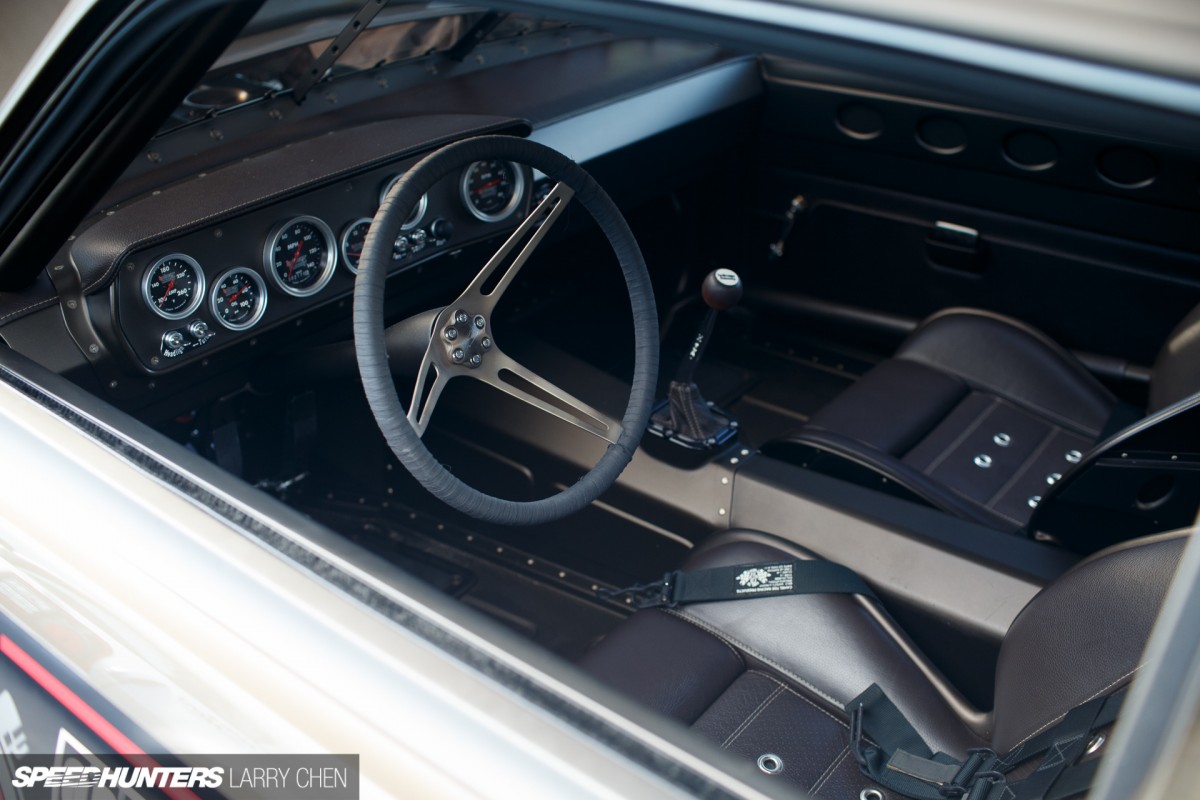 After how much effort those guys put into the car and how clean it was, I couldn't believe that it was out there thrashing tires with the rest of the competitors. That makes me like this car that much more. Hopefully I can feature this for you guys soon enough.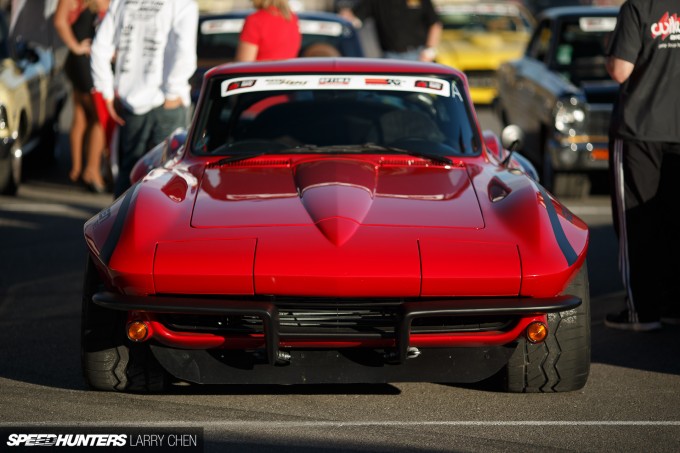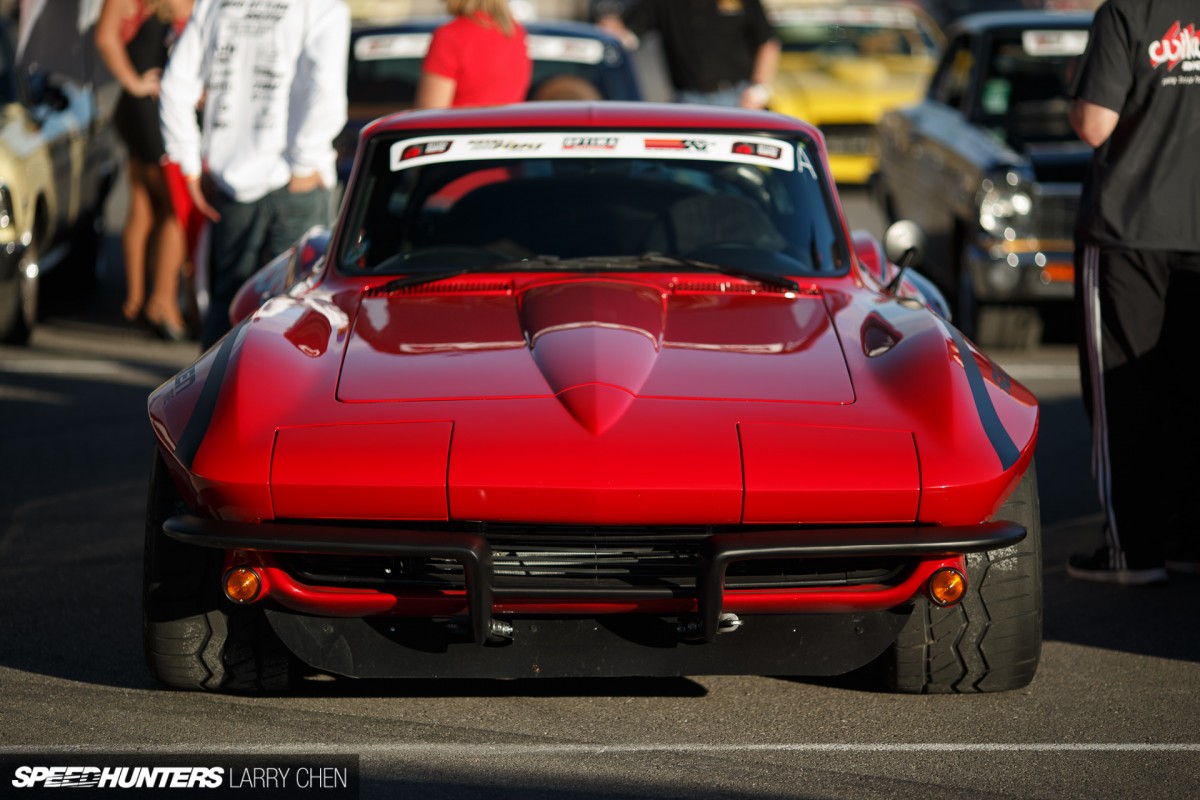 Out of the 54 cars, one stood out as the true ultimate street car, with lightning-fast lap times and looks to back it up. Brian Hobaugh took top honors in his super cleanly built 1965 Corvette.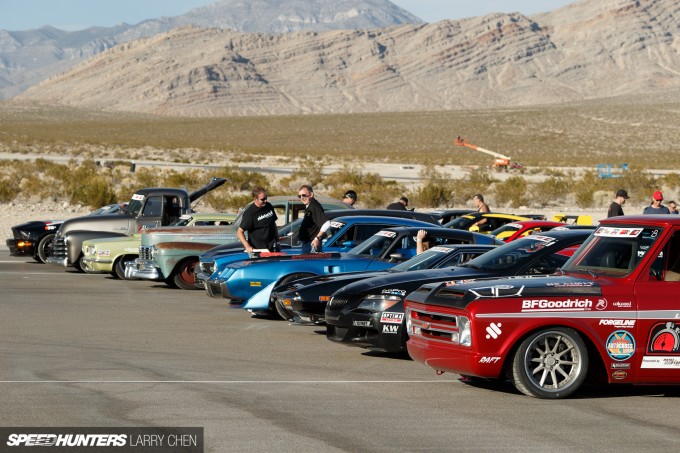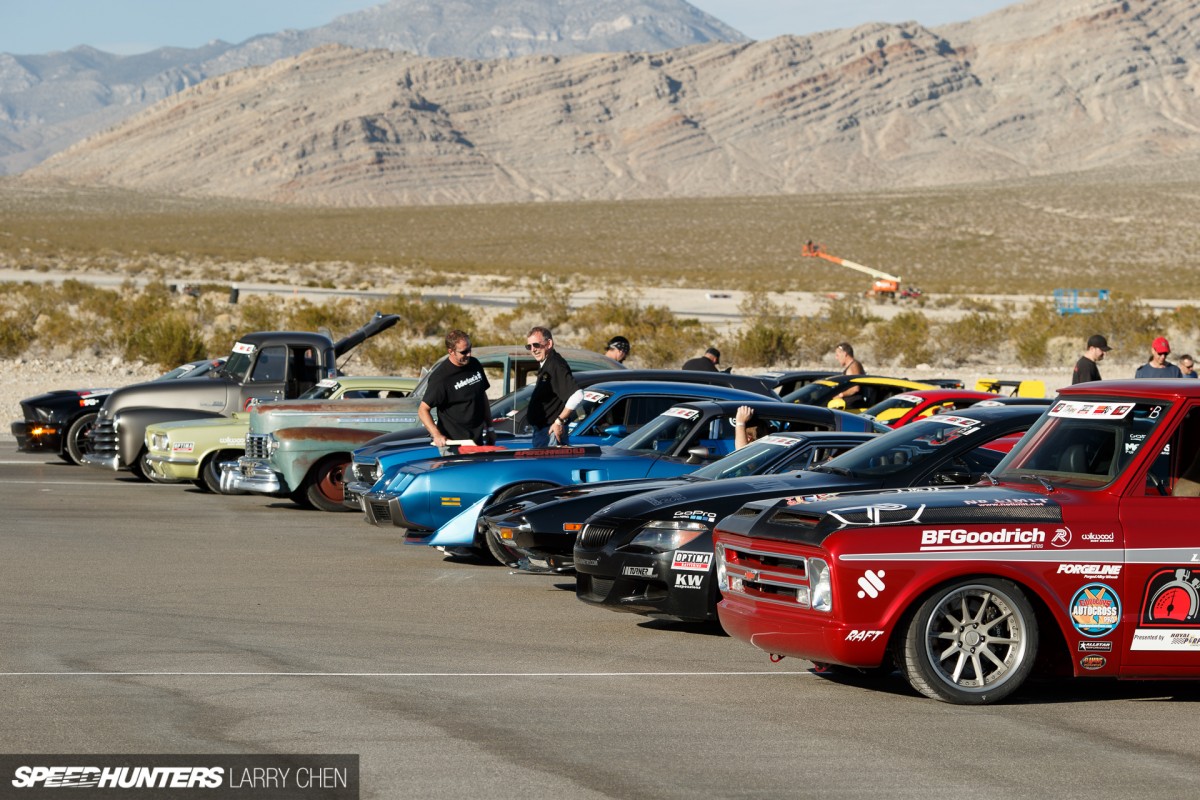 After the event the organizers gathered everyone up for a single photo, with all of the competitors standing next to their cars on the skidpad.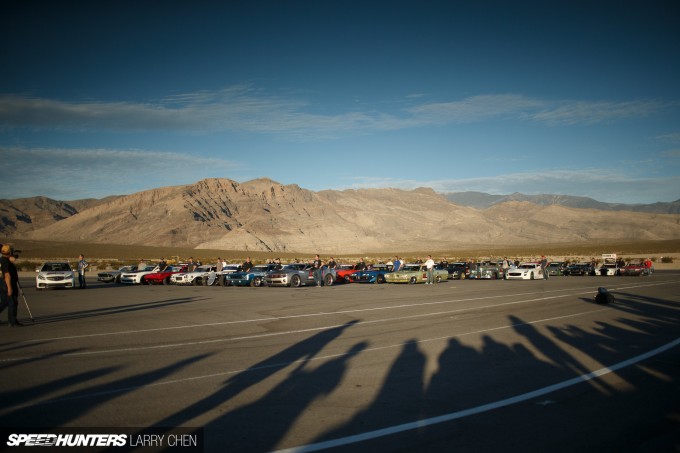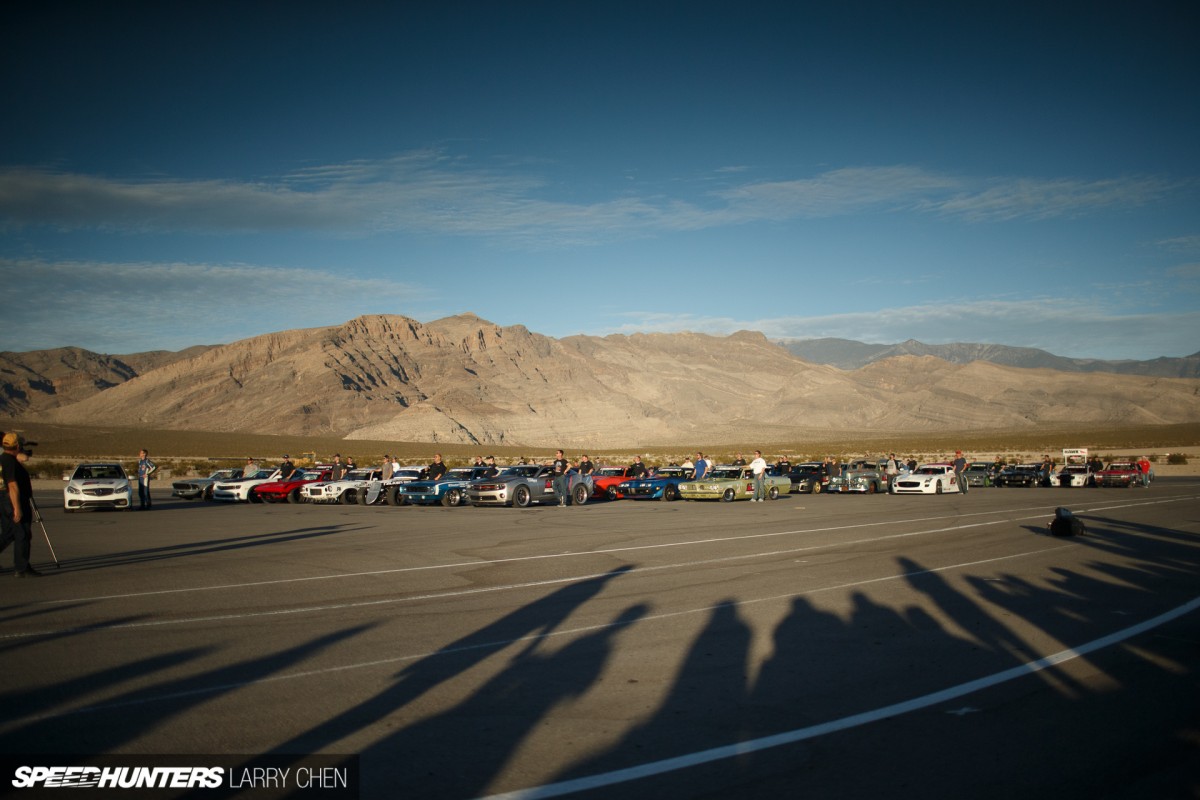 It took the better part of an hour to set it all up and by the time everyone was in position the light was perfect and the shadows were super long.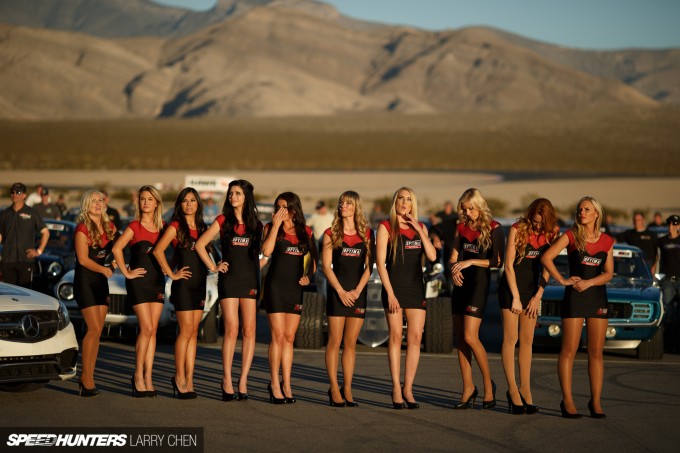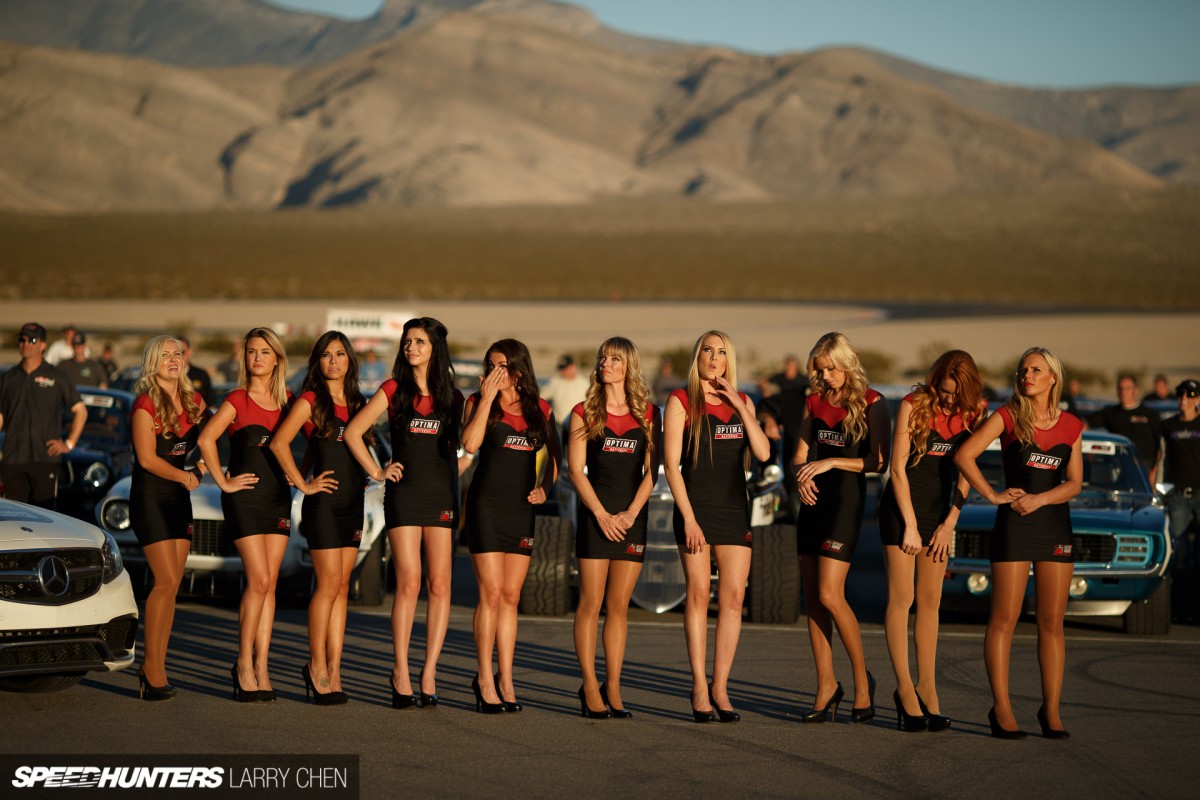 Don't you hate it when a group of spokesmodels get in the way of your shot? MOVE OUT OF THE WAY! #SpeedhuntersProblems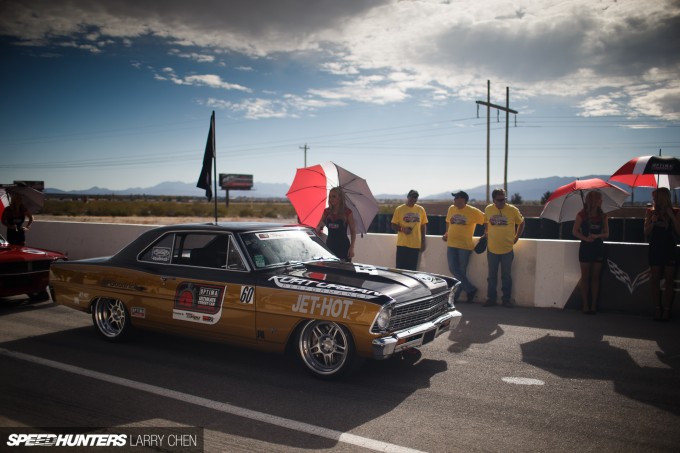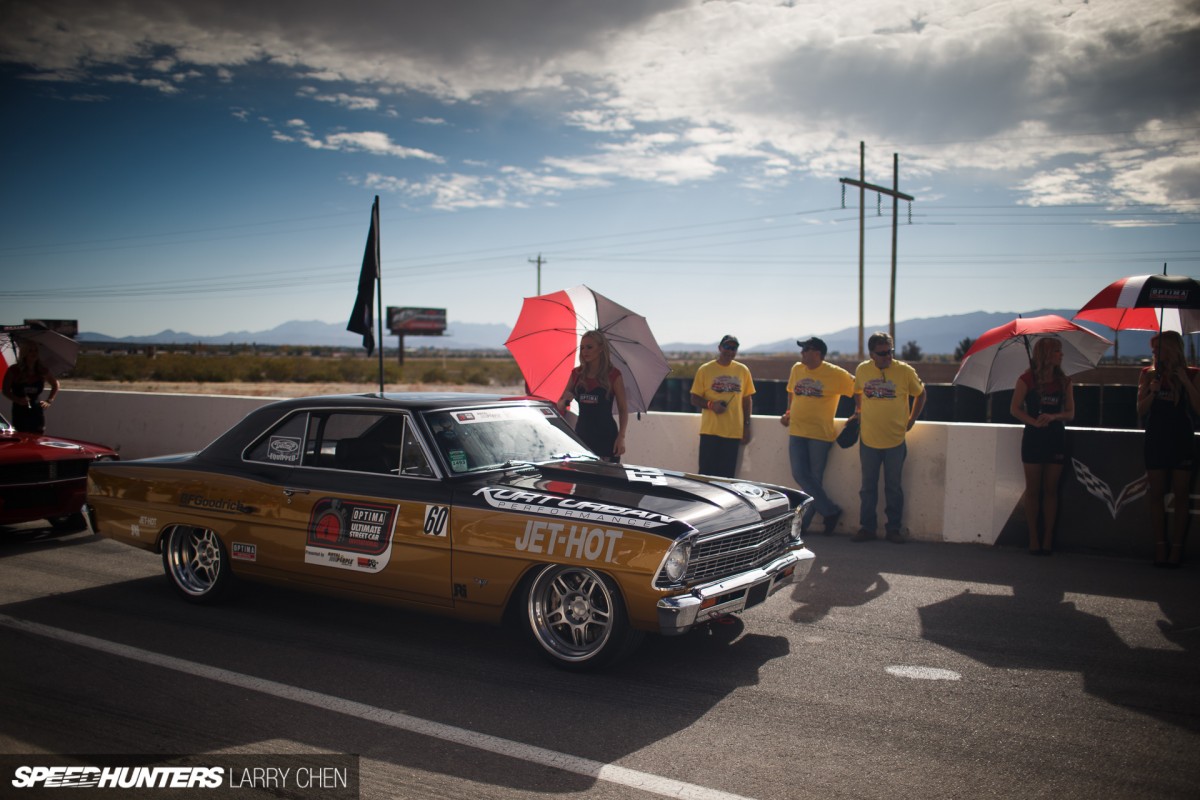 I'm actually disappointed in myself for not checking out this event earlier as this was my first year covering the Optima Ultimate Street Car Challenge. It also makes me want to enter my 240z Ole Orange Bang one of these years. After some new paint of course, and maybe new seats, new brakes, carpet, exhaust, wheels, turbo, intercooler, LSD, coilovers, ugh….