Gittin sideways
It has been one heck of a roller coaster ride for Speedhunters driver, Vaughn Gittin Jr. this year. Without a doubt he's the most controversial man in the world of professional drifting. From the outside he makes it look so easy, but how does he maintain this kind of life funded by getting sideways in a Ford Mustang? Everyone must have a breaking point right? I sat down with Vaughn inside of a Chinese disco bar after his recent win at Round 2 of the WDS China series in Luoyang. This is what he had to say…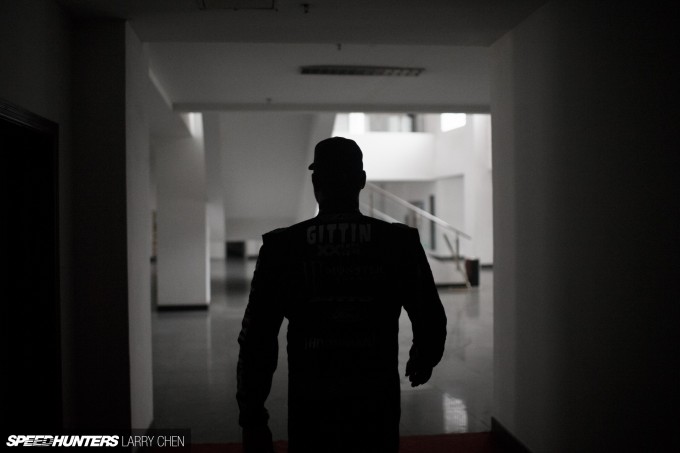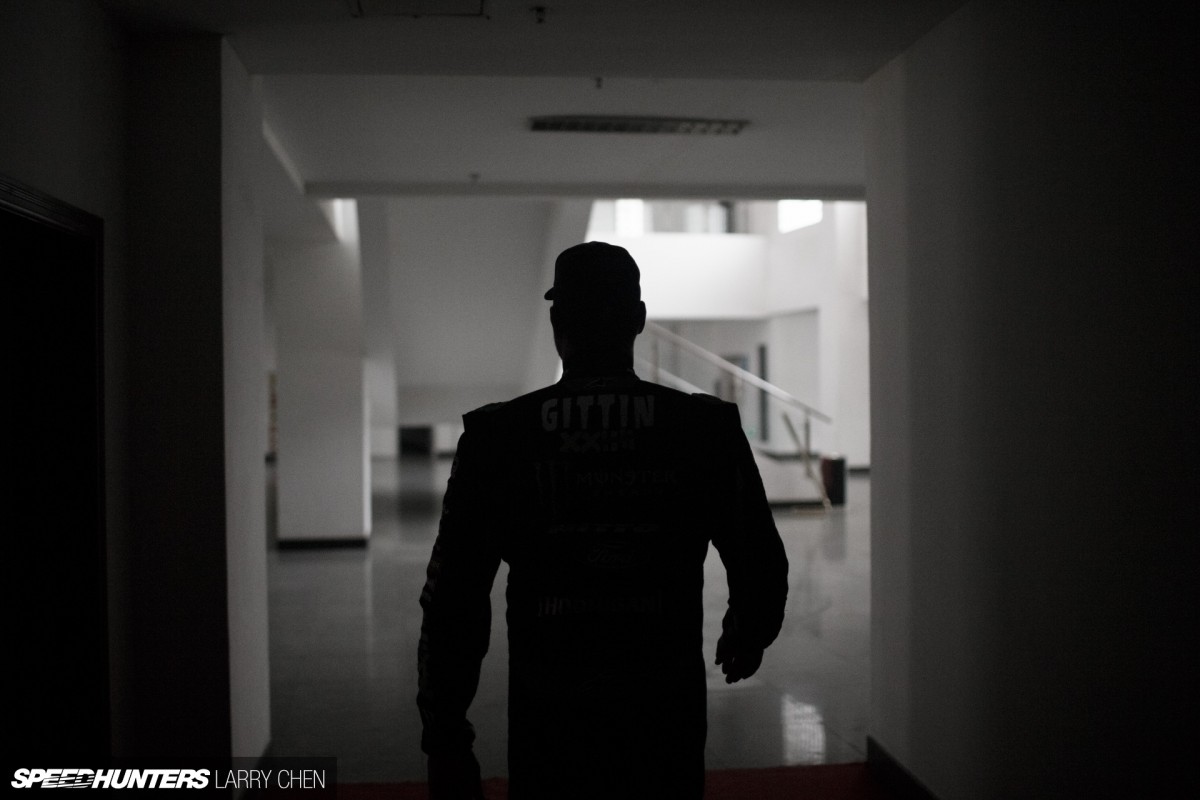 Larry: It's been a year since I last interviewed you and last time was on your couch, your favorite couch.
Vaughn: I can't wait to get to that couch. Wish I was there right now.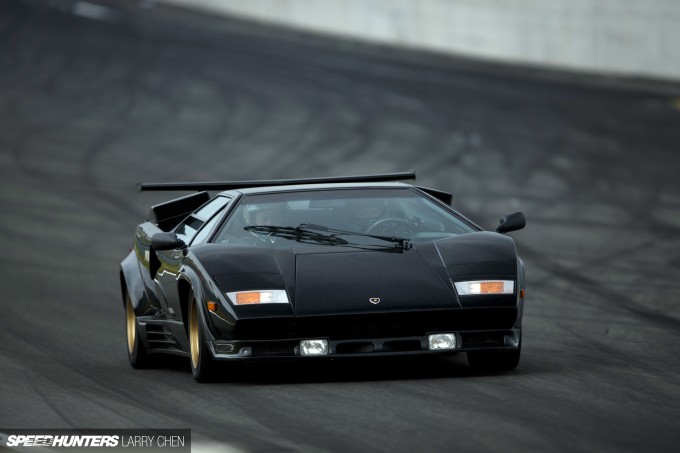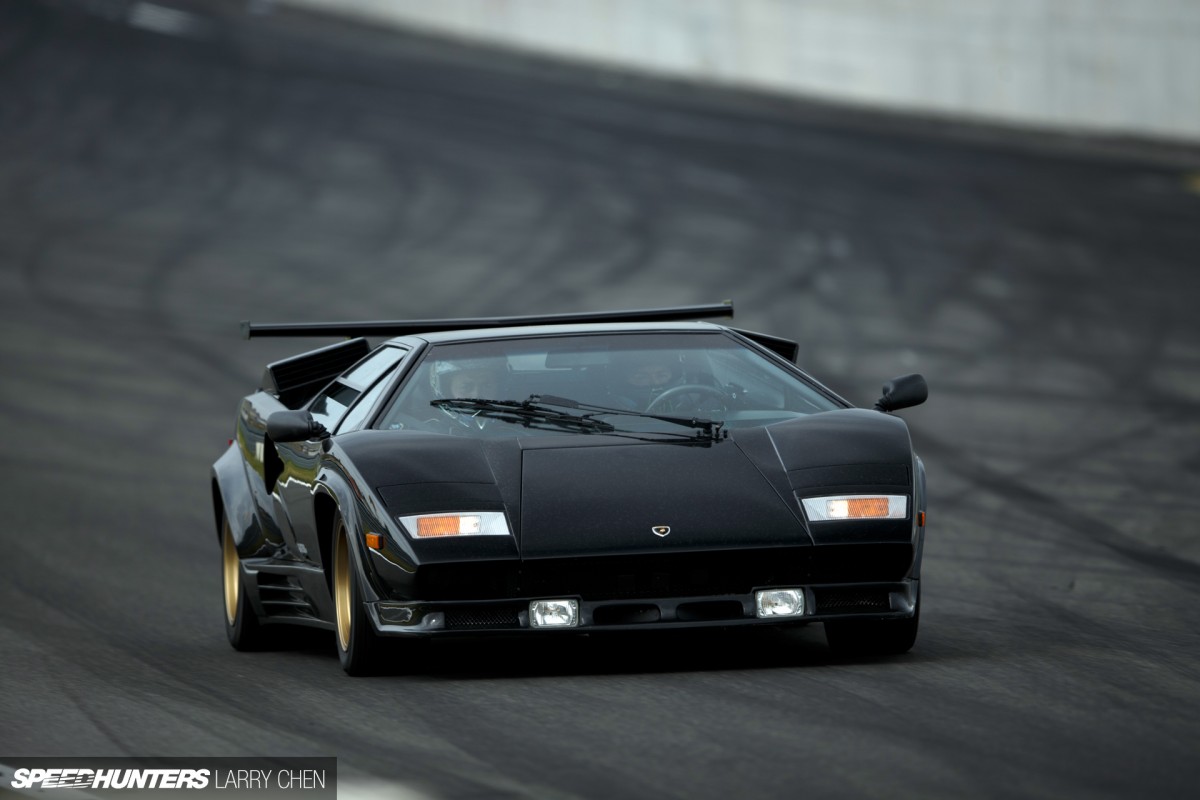 Larry: And this time we're also on a couch, a different kind of couch, all the way in China. So much has happened in a year. One of the stories you told me that the Speedhunters fans liked was your race with the Countach in your S13. Well a year has gone by since then – now you've driven a Countach and it turns out it handles like a shopping cart.
Vaughn: <laughs> Unimpressed with the Countach… hopes and dreams were shattered from behind the wheel of that thing!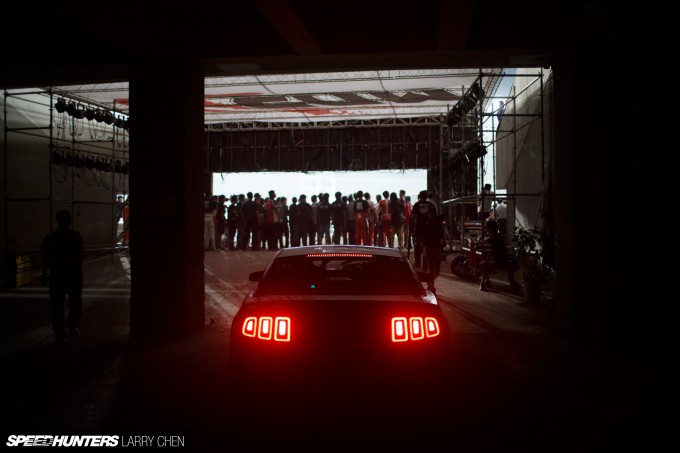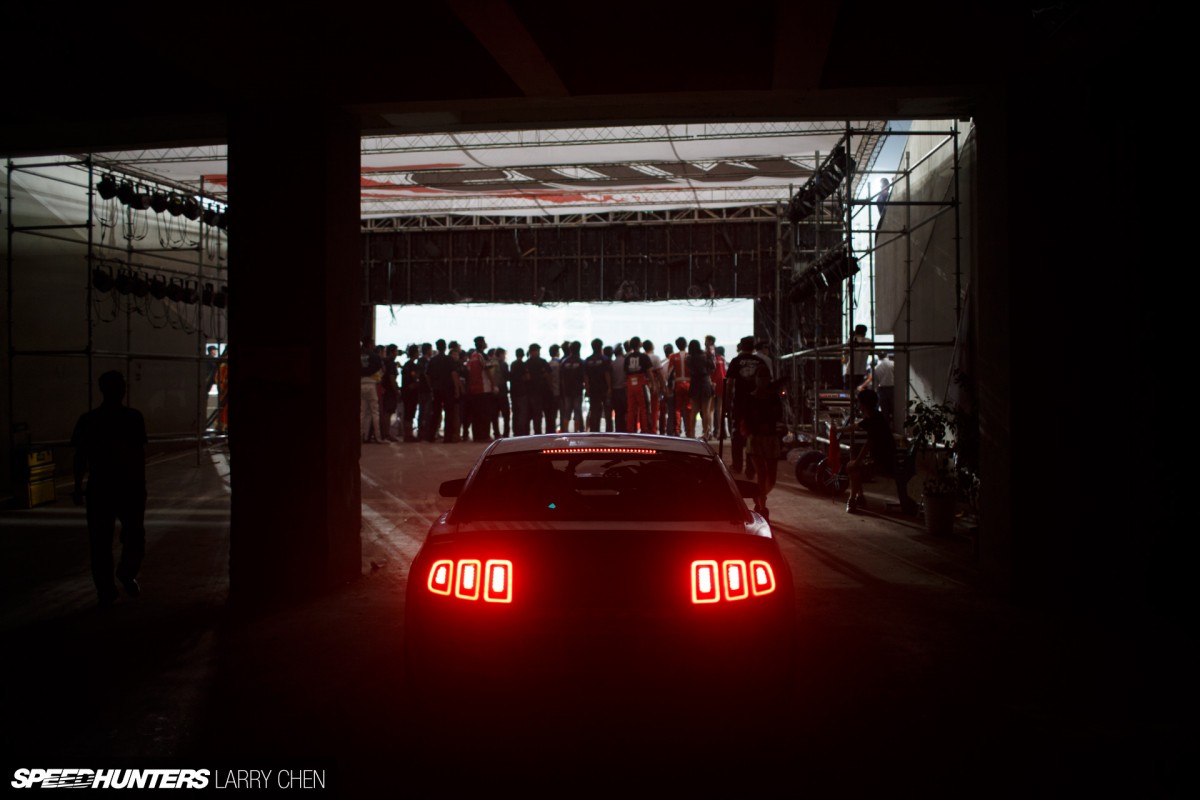 Larry: So many things have happened in just a year. What do you think now? What's going on with your life? What's going to happen in the near future?
Vaughn: Since the last time that we did chat, it's kind of been a whirlwind.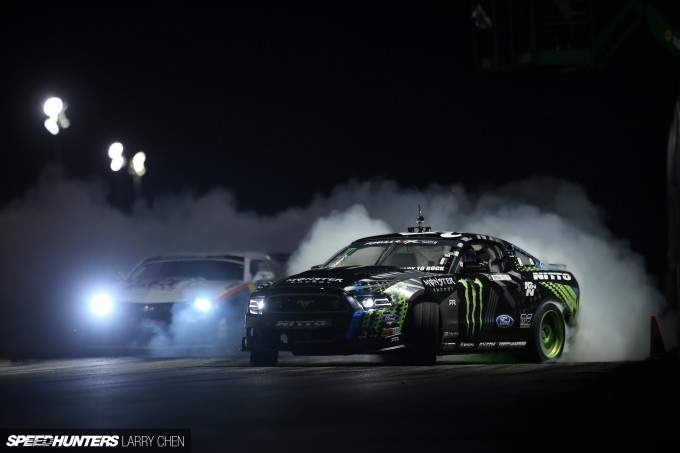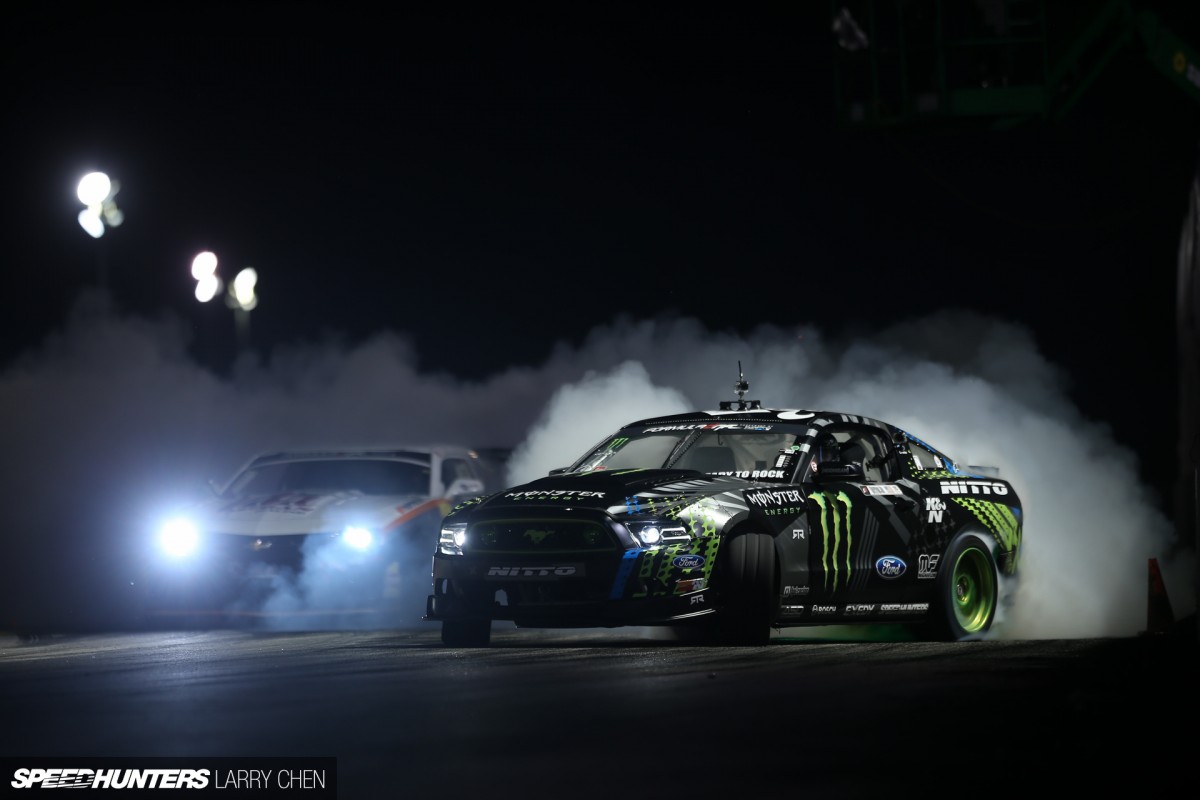 I started my own team and I've been travelling the world exposing drifting to many new fans and having as much fun as possible in the process. The year has been a lot of hard work and I've had many learning experiences. Through this process, my goals have become more in plain view and I'm just one of those guys that will work as hard as needed to achieve those goals.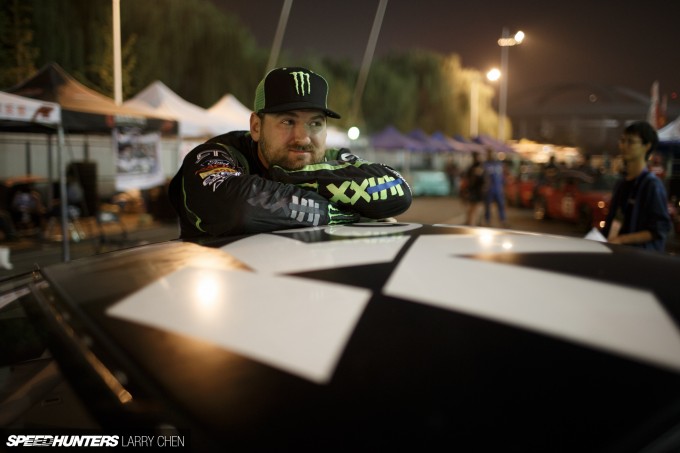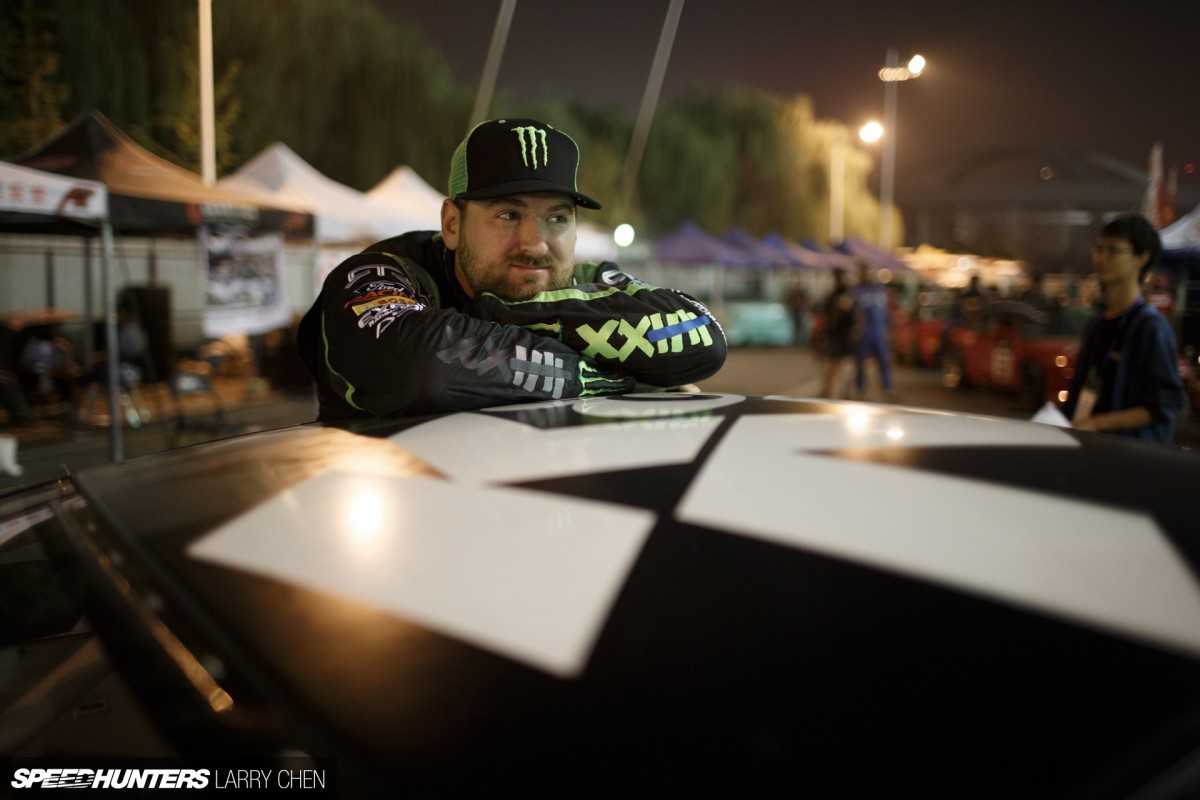 Larry: You're still Mr. Drift, you're still that same guy…
Vaughn: Yeah I'm never going to change. I'm still a good dude that wants to help friends, that wants to help drifting. I'm never going to change from being the guy that let it all ride to chase my dream and just loving the sport of drift, that never will change out of me.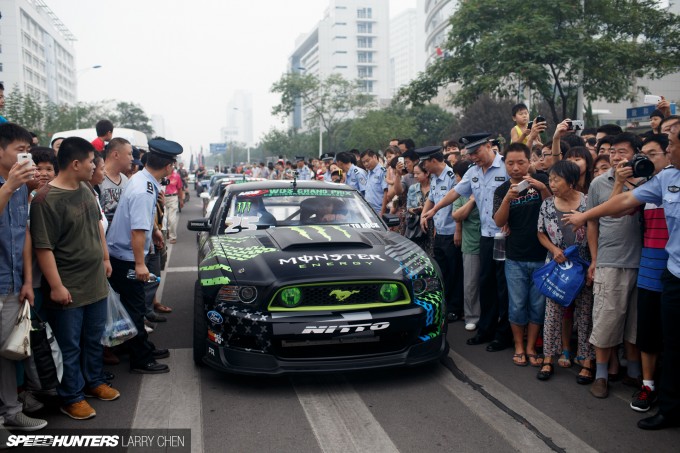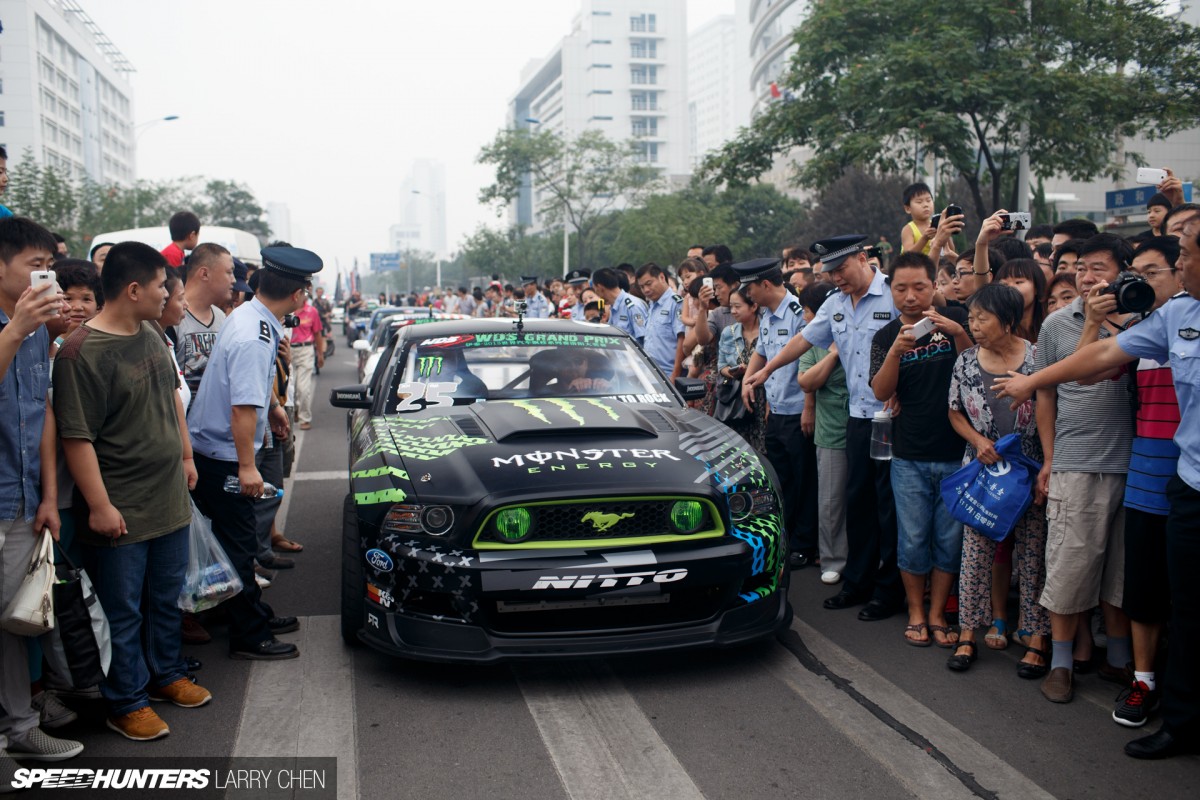 Larry: You had a really, really crazy past couple of months. It's got to be the hardest job in the world right… and/or the coolest job in the world. What's it like to jump from country to country to country?
Vaughn: There's no way that I'm going to complain about any of it. Everything that's going on with me right now is everything that I've worked for. I'm fortunate enough to have a group of people that choose to work with me, and enable me to do it. It's more than I ever would have thought it could be.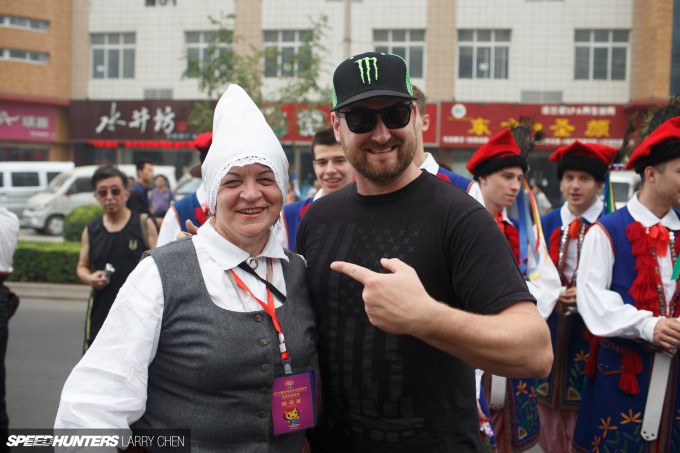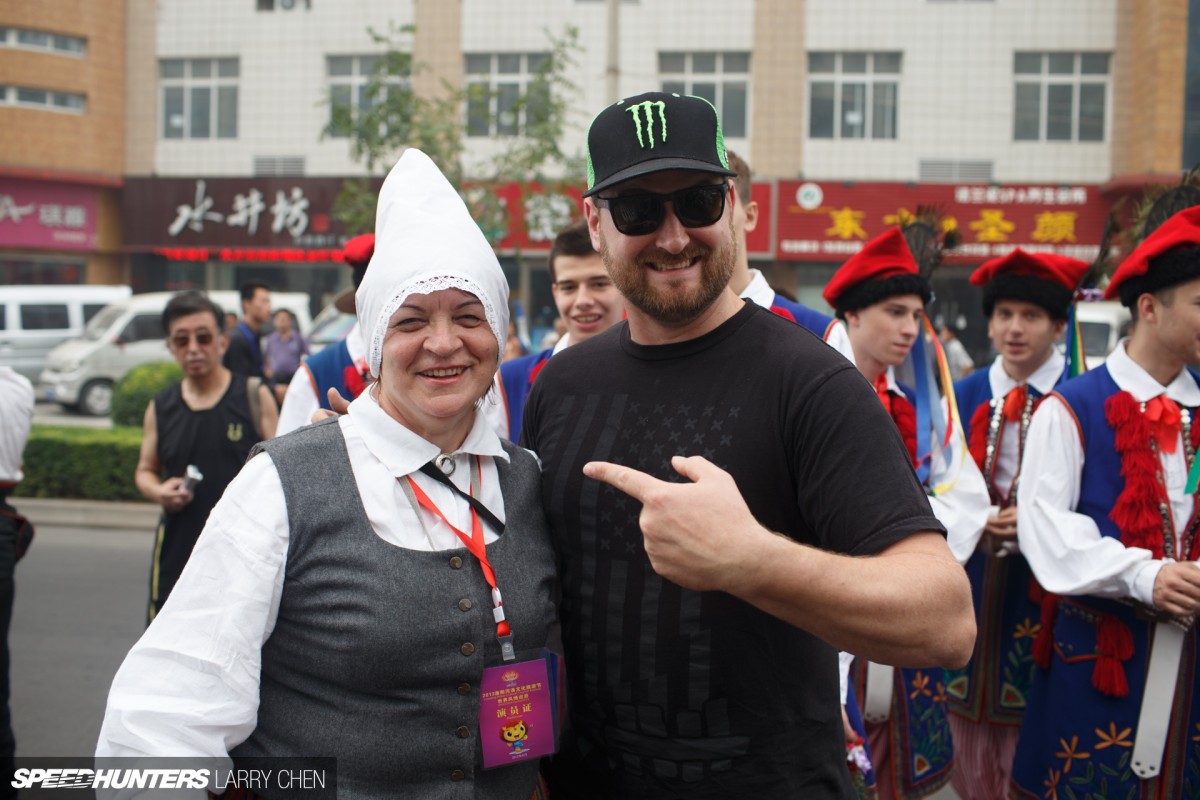 I think everybody has that boyhood dream of driving race cars, and for me, I just can't get enough of it. Every opportunity that comes, I want to take advantage of it. I just want to be behind the wheel of a car and having fun and continuing to help the sport progress. My last two months have been Norway, Seattle, Holland, France, UK, Germany, Texas, China – non-stop.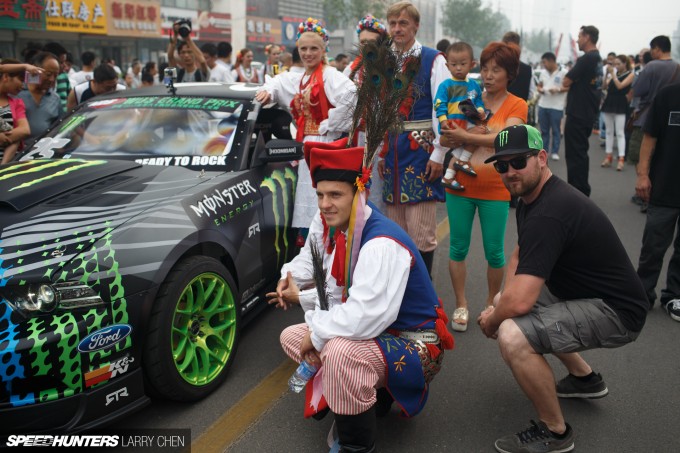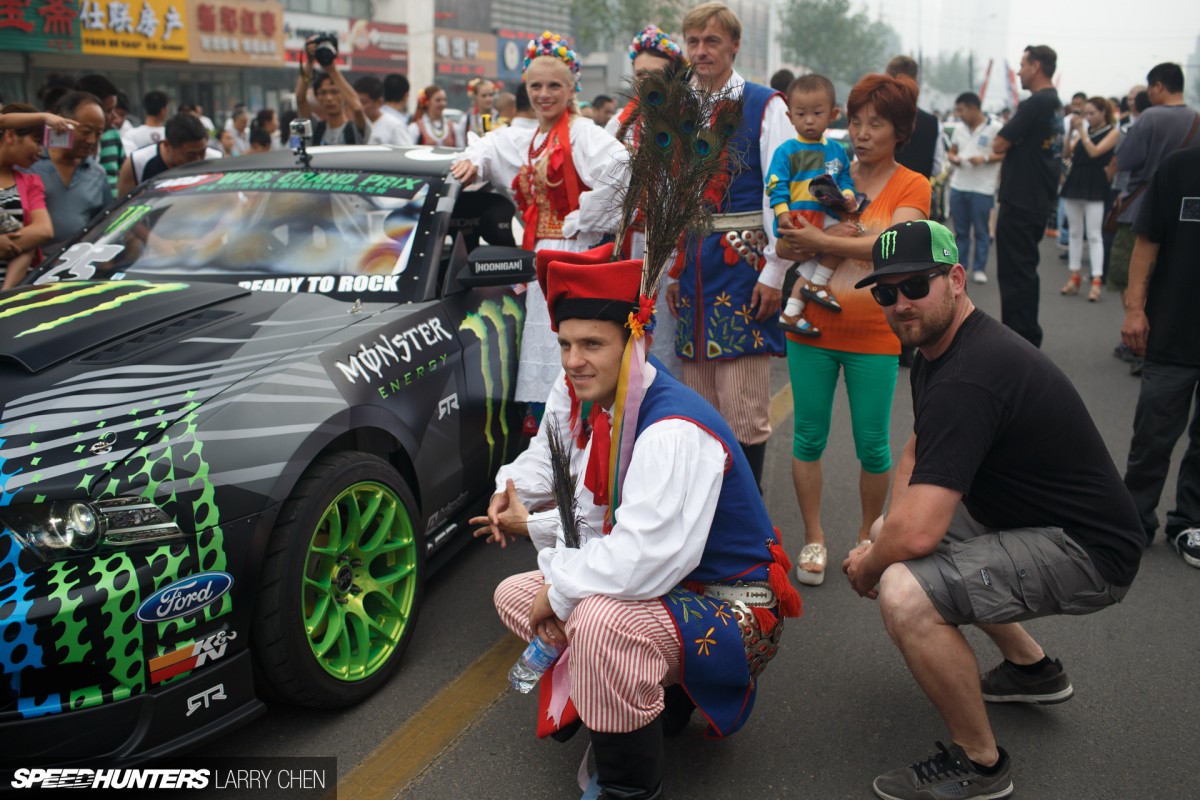 It's just epic to have the opportunity to go and  experience the new cultures, meet like-minded drivers and really have a part in helping expose the sport to new crowds and help existing scenes.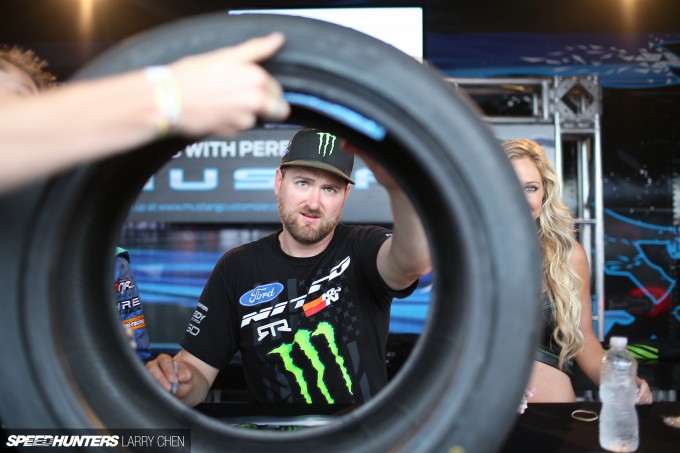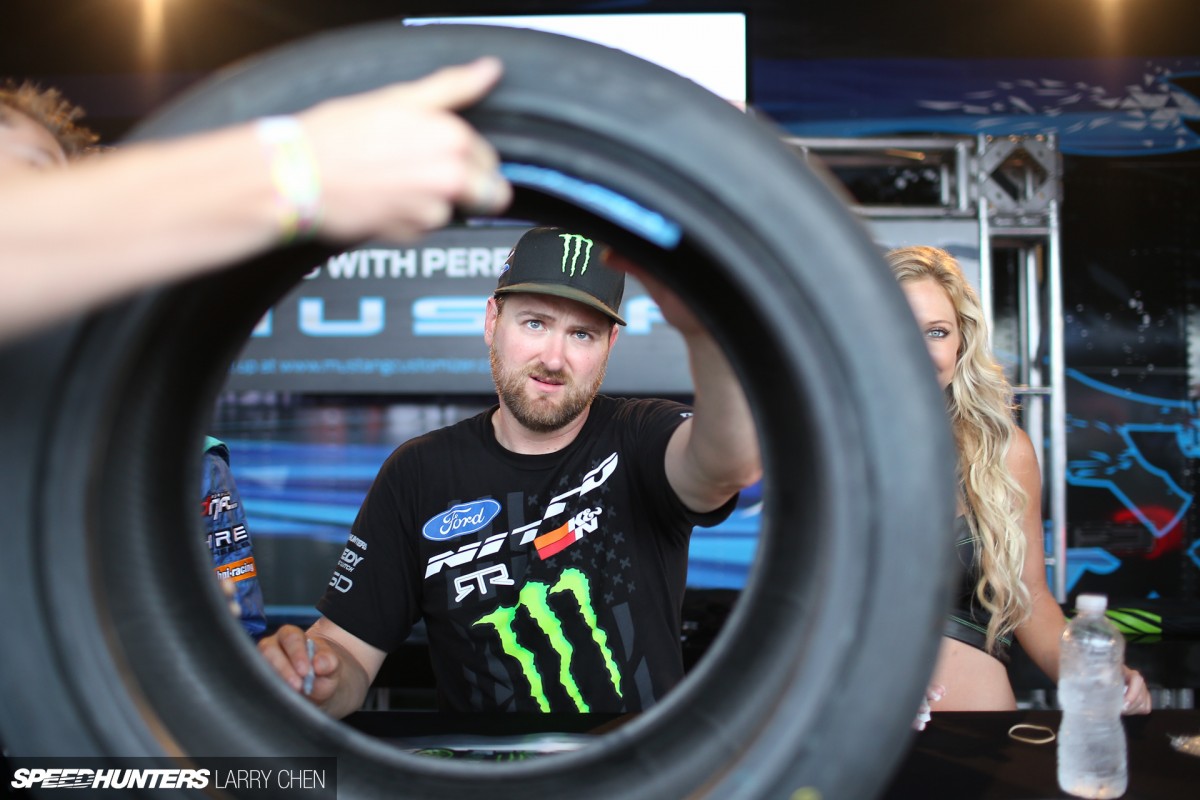 It's just one of those things that, if I had to plan it from day one, I never would have been able to. This natural progression of what's been going on with me over the last 10 years leading me to this point, I never would have guessed it. At the same time I'm not surprised because I've worked so hard for it. This is what I do, this is my life – I live it, I breathe it. It's in every portion of my life. My wife does my public relations, communications, scheduling, and travels everywhere. So it's just me. I wouldn't trade it for the world, but it's a crazy life I've chosen.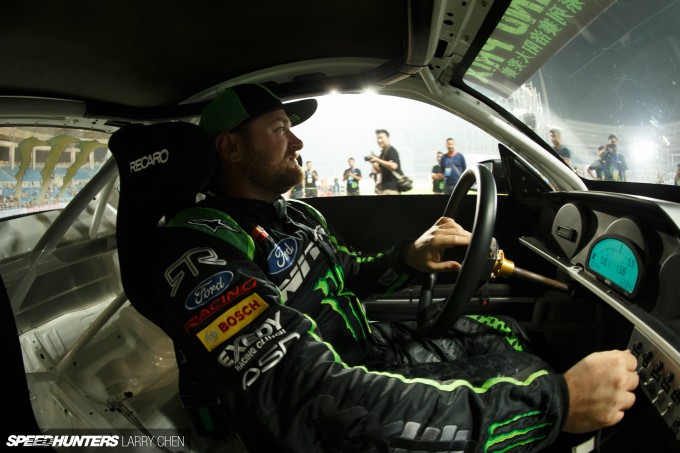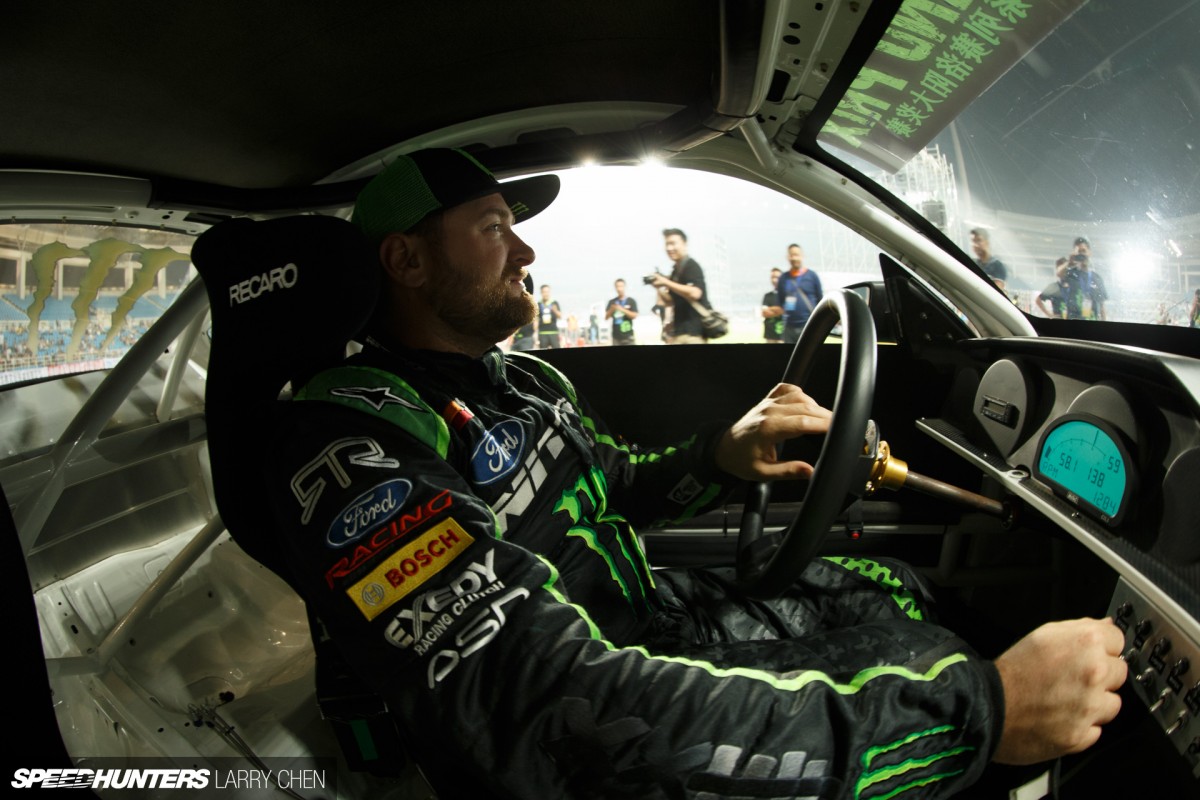 A lot of people don't see it – a lot of people think it's all fallen from the sky, and don't understand there's a lot of sacrifice. I'm here in China right now. I spent my birthday yesterday going to bed at nine o'clock and my whole family wishing they were celebrating my birthday. My mom texted me "My first born son. Happy birthday, I miss you". It's just one of those things I don't think twice about because I'm so focused on everything else. When I step back and look at it, it's just crazy.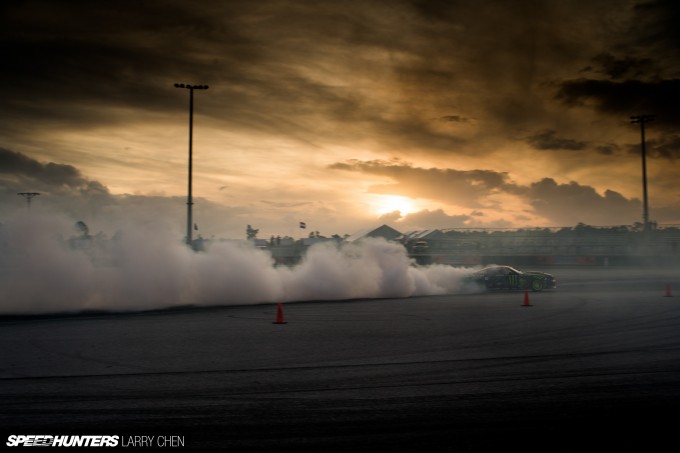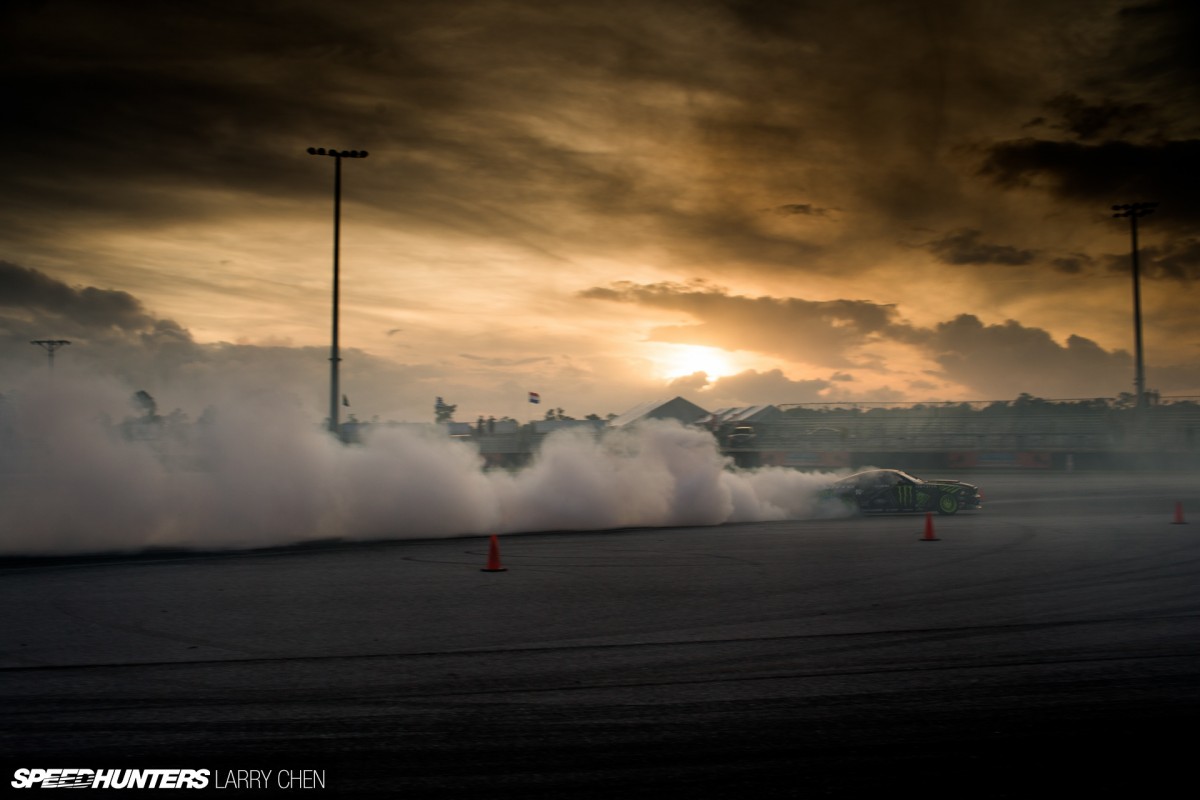 Larry: Happy birthday by the way. I had my birthday at FD Seattle.
Vaughn: Thank you!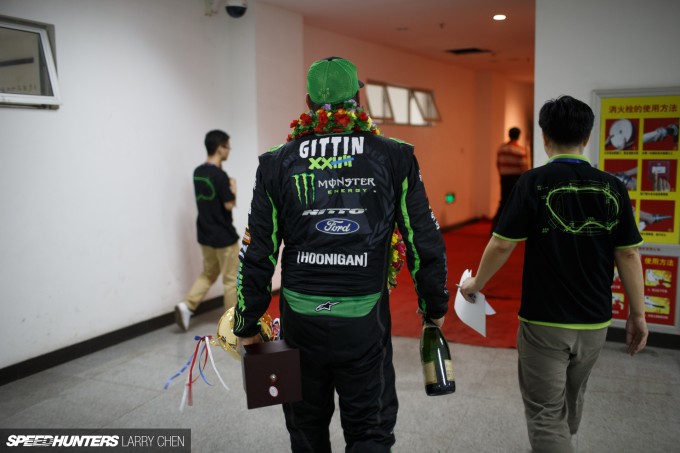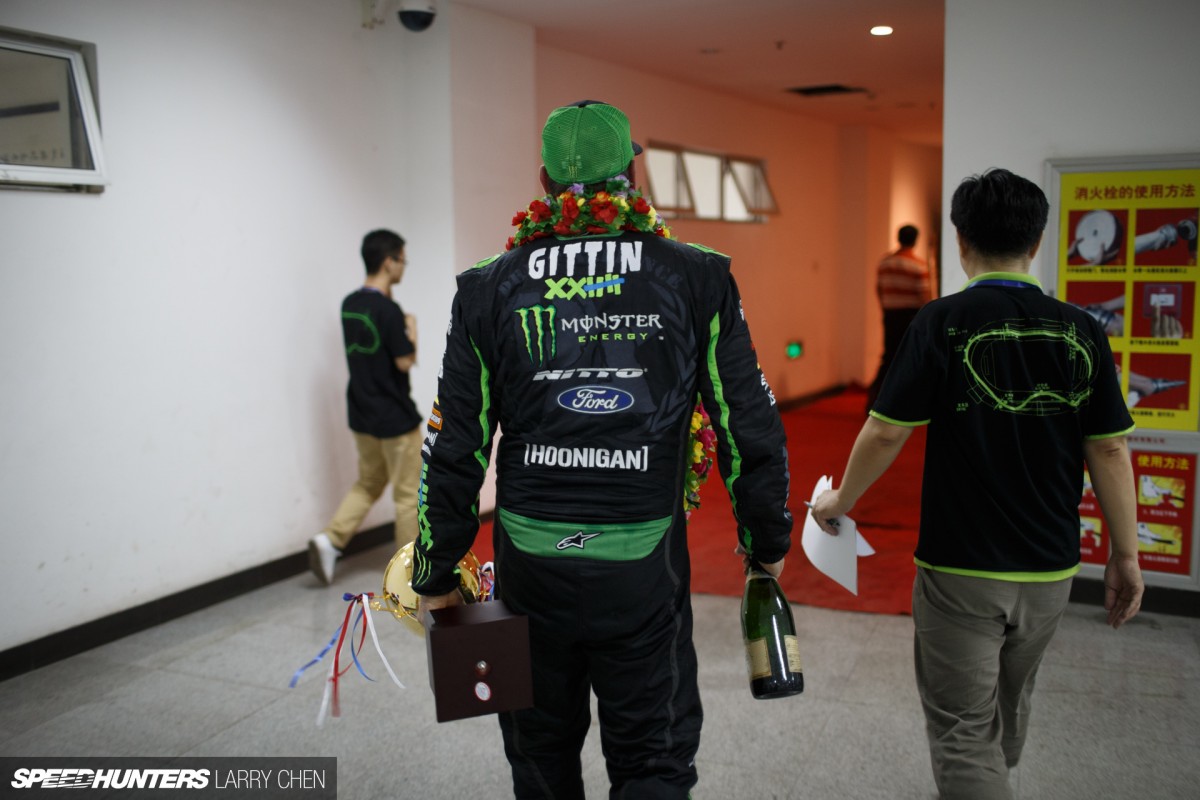 And I know you relate to all these things I talk about. There's just something about passion that can drive you to do things. I mean, it's two o'clock in the afternoon back home. We're sitting here celebrating a win in China. It's just like, what clock? What tired? What is sitting by the computer for 15 hours hammering out emails and catching up? I know that this last month and a half I've been on the road neglecting a bunch of things, and I'm going to have to be punished for the next week or two catching up. But I don't even think about it because it's what I love, it's what I do. It's really hard to explain.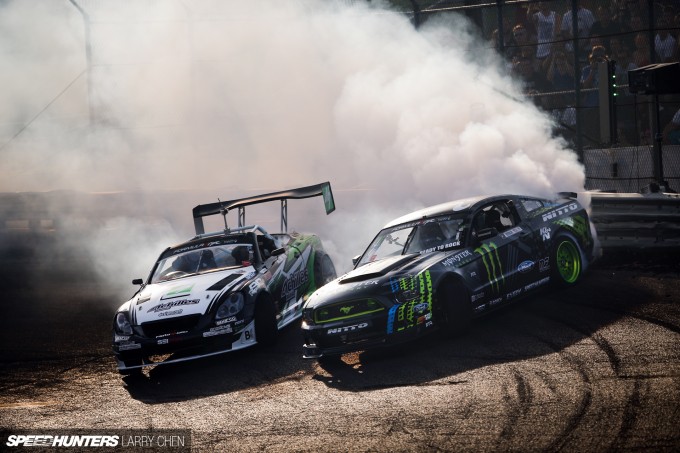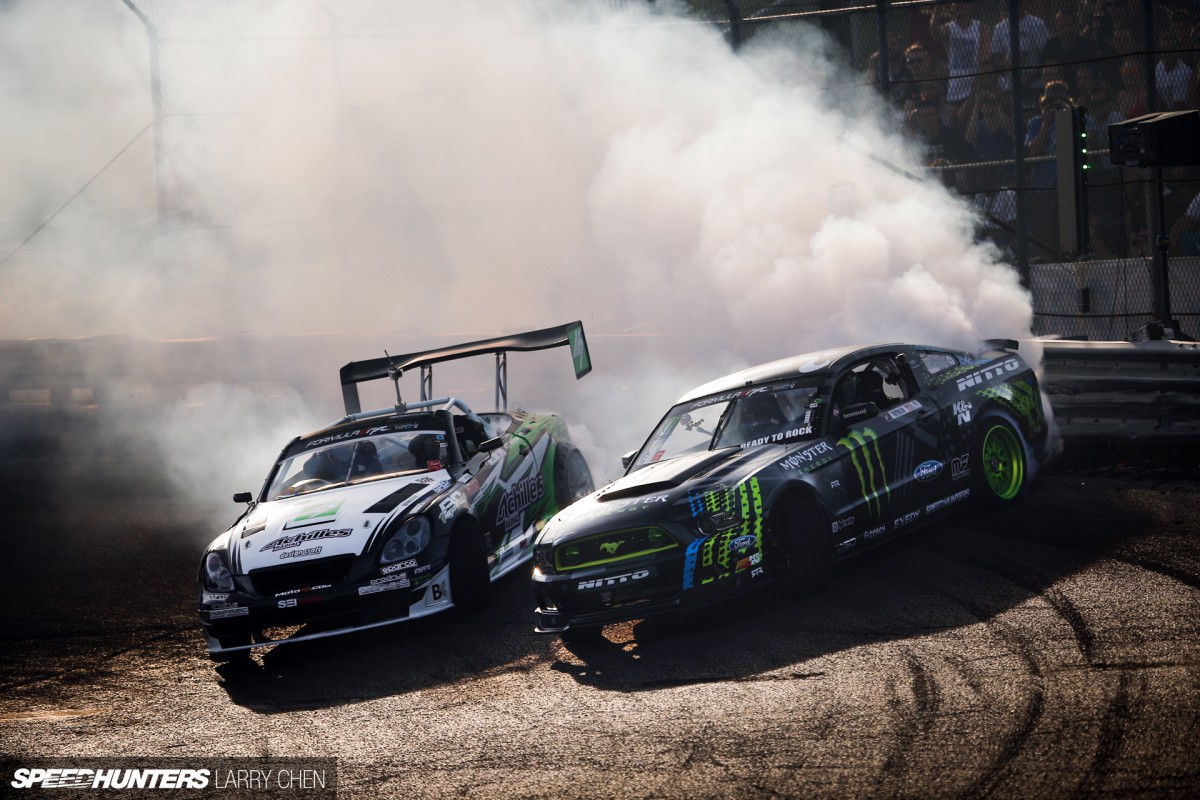 This year has been very interesting for me because I left a big huge team where I think a lot of… judging from public perception when I was with that team, conspiracy theories, and the ridicule that we got for being a part of that was interesting to see. It's really more interesting to see this year now that I've gone out on my own and really taken these chances.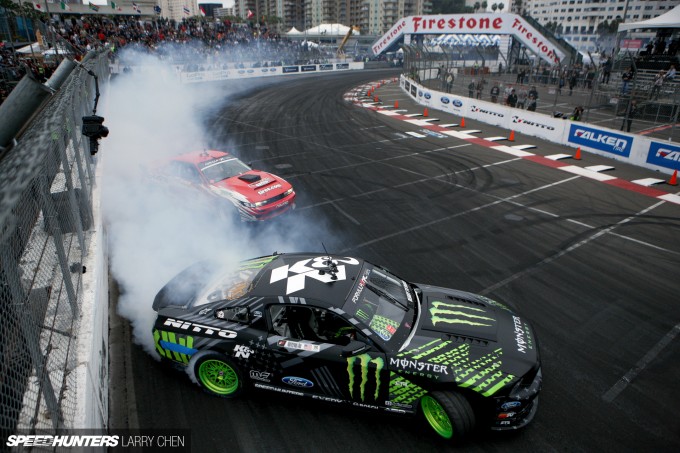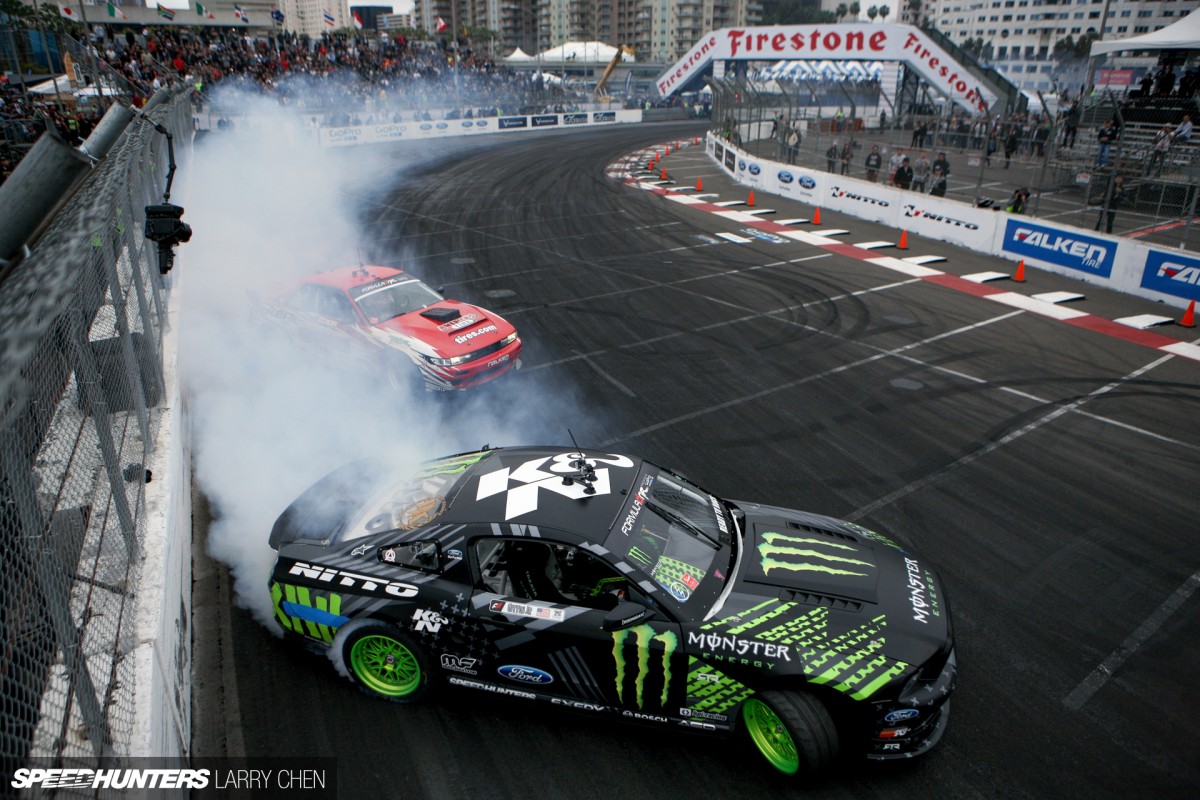 The world is a ruthless place and especially when you're someone like me who's just really a normal guy that's self taught and just has the love for something. I make myself accessible, because that's just who I am. I feel like I'm an ordinary dude. It's really amazing to see how opinions get formed and people just have incorrect assumptions.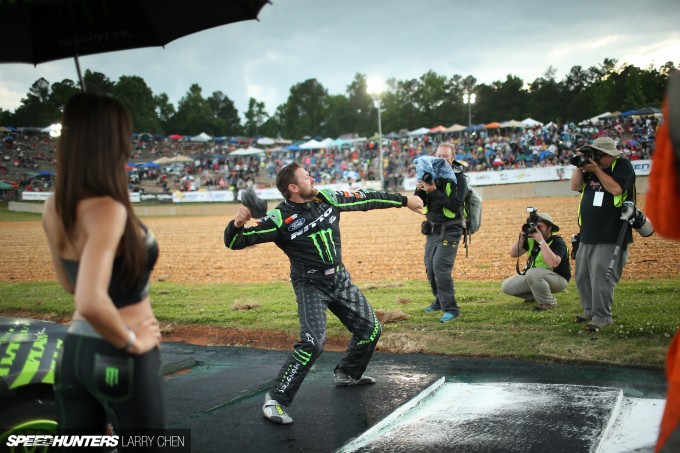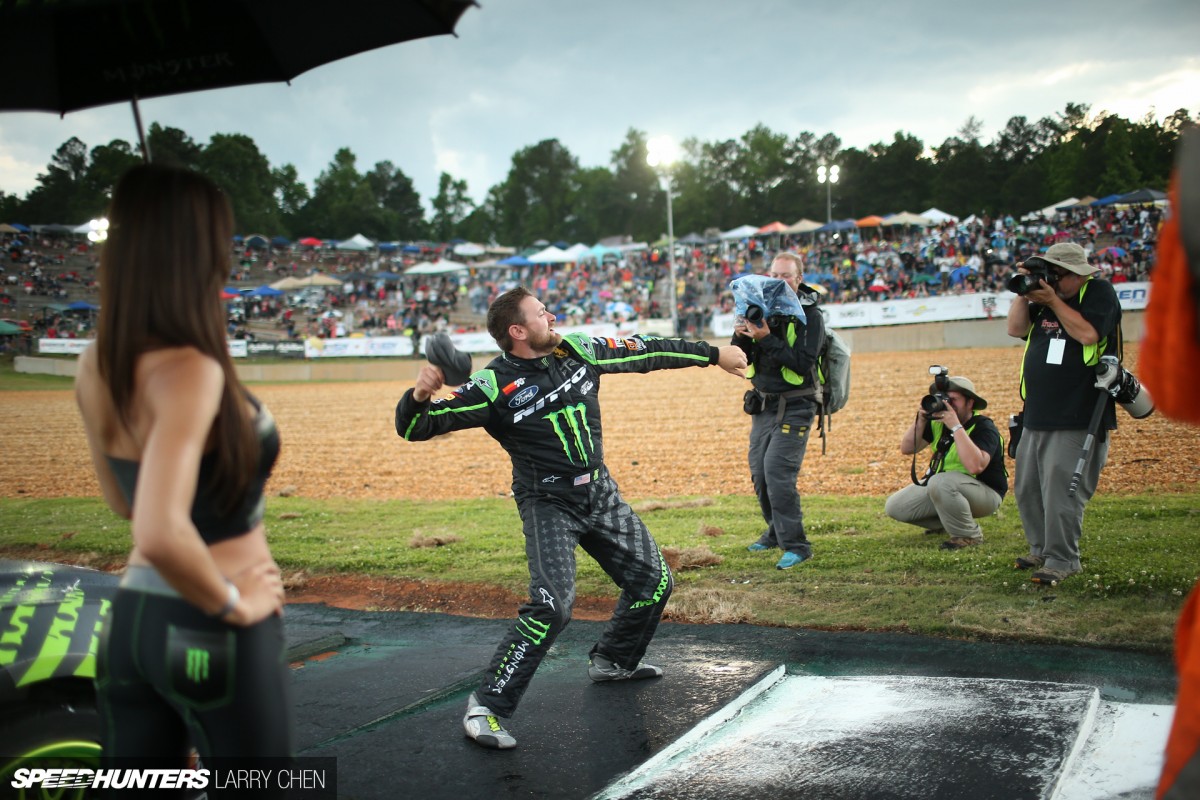 I can't help but feel how society has been the last decade or so, where people that were in the spotlight just don't appreciate, and don't show respect to those that have helped them get there. It's really amazing to just get grouped in with that by a bunch of people that don't know you.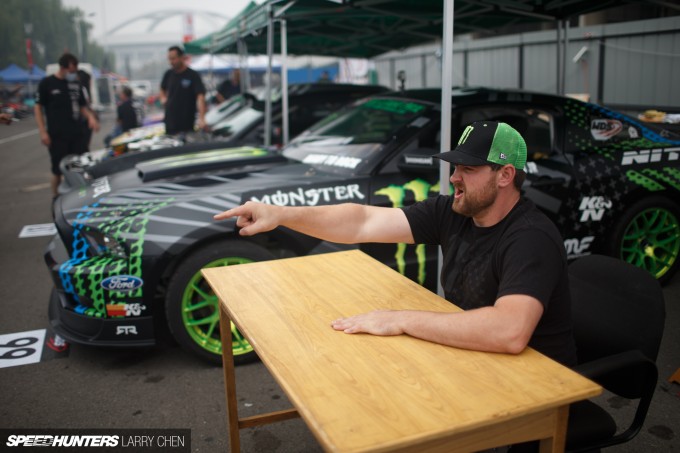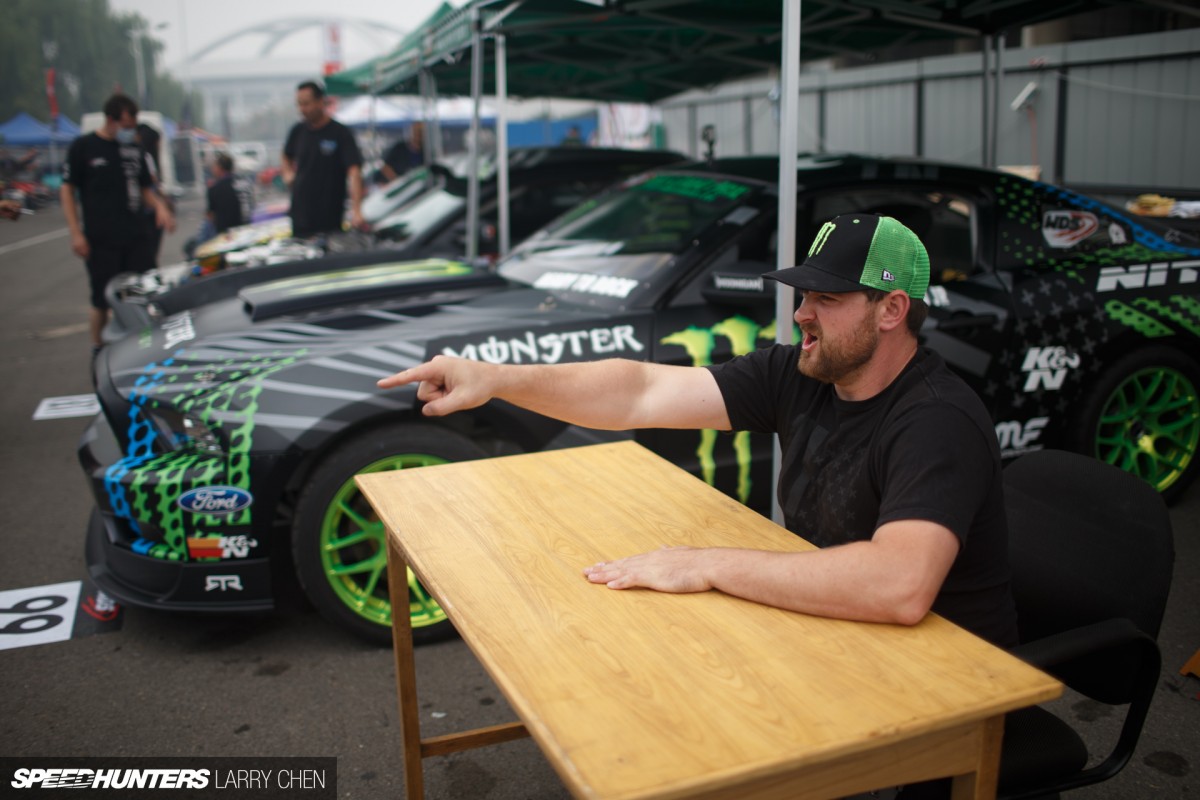 Larry: I have known you for ten years, so it's really comical for me when people toss some hate your way. Very obvious they are jealous and don't know you at all.
Vaughn: You gotta love the haters; they define success in some silly way.
Fun at Gatebil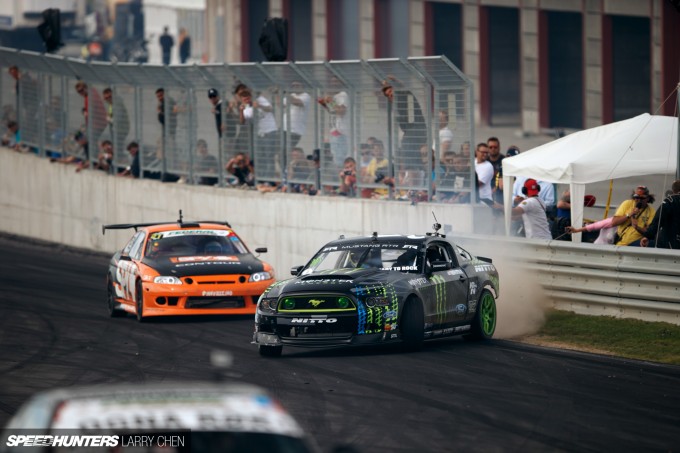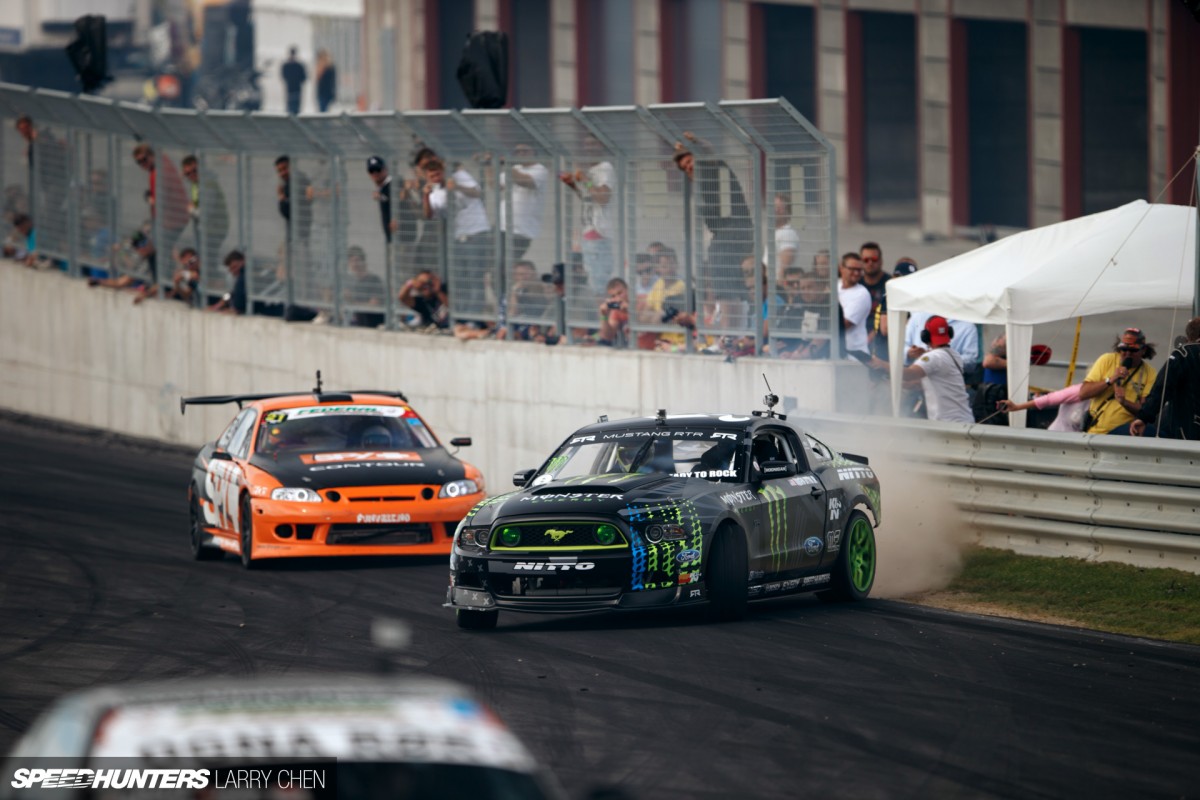 Larry: You mentioned Gatebil. It's totally different from driving FD and driving WDS. You're doing it for fun but you're still taking it really serious right?
Vaughn: Gatebil to me was a 100% fun event. That's why I didn't compete because for me, it was just fun. I didn't show up to compete. For me it was like going to East Coast Bash and having a bunch of fun with my friends, except it was the opportunity for me to go and drive with people from other countries for the first time.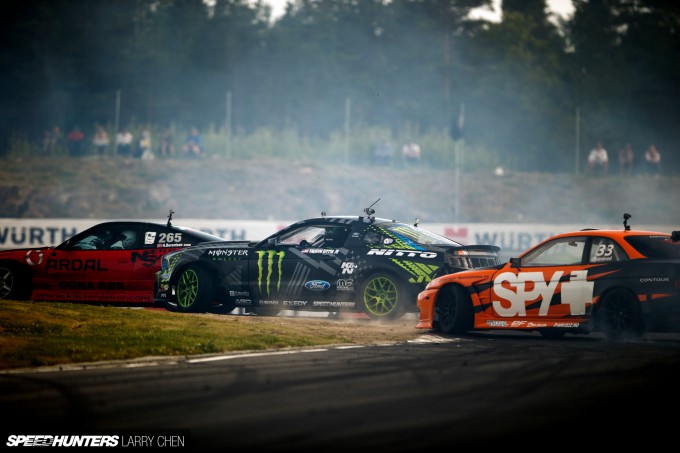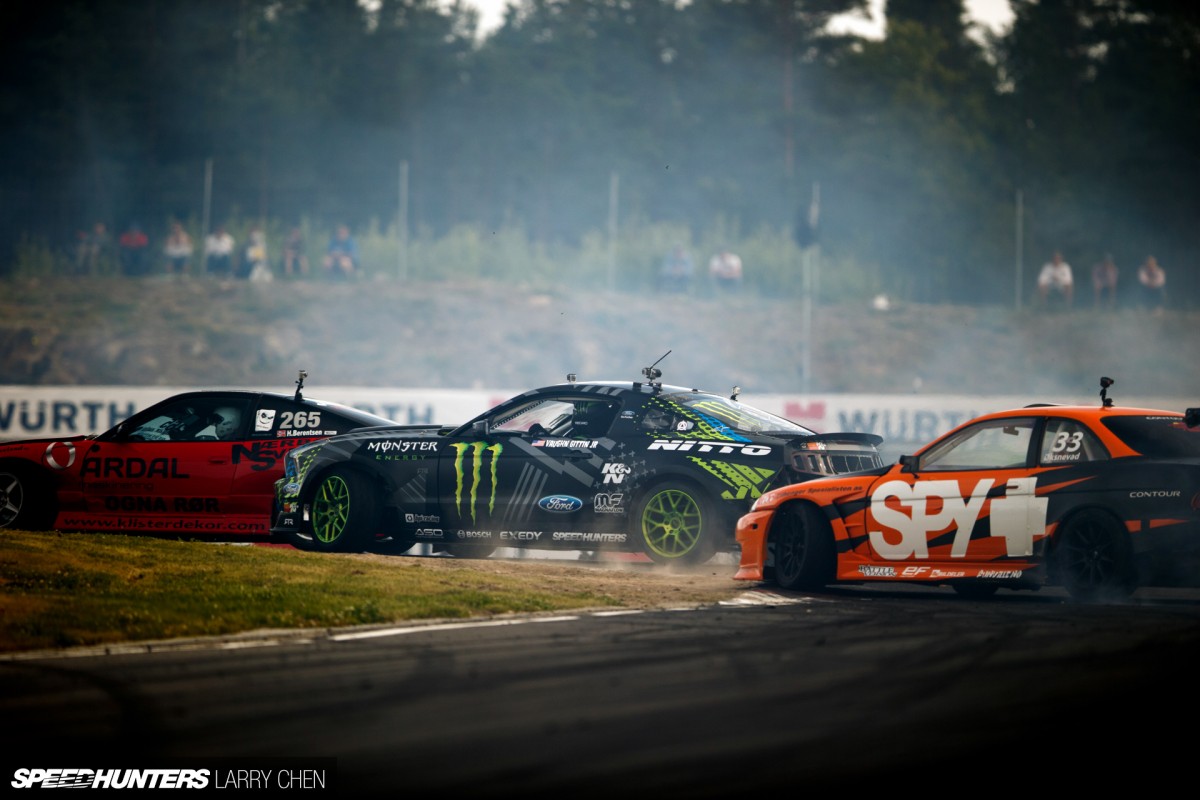 I got to hangout with Fredric Aasbø, Mike Whiddett, and Ryan Tuerck who are all friends of mine and it was the first time ever I got to drive with Mike and Fredric outside of competition. There were all kinds of drivers that were there that were excited to drive with me, so I just focused on that opportunity.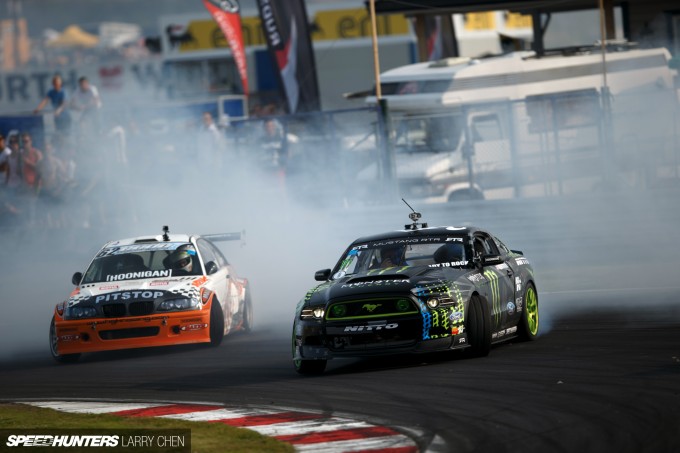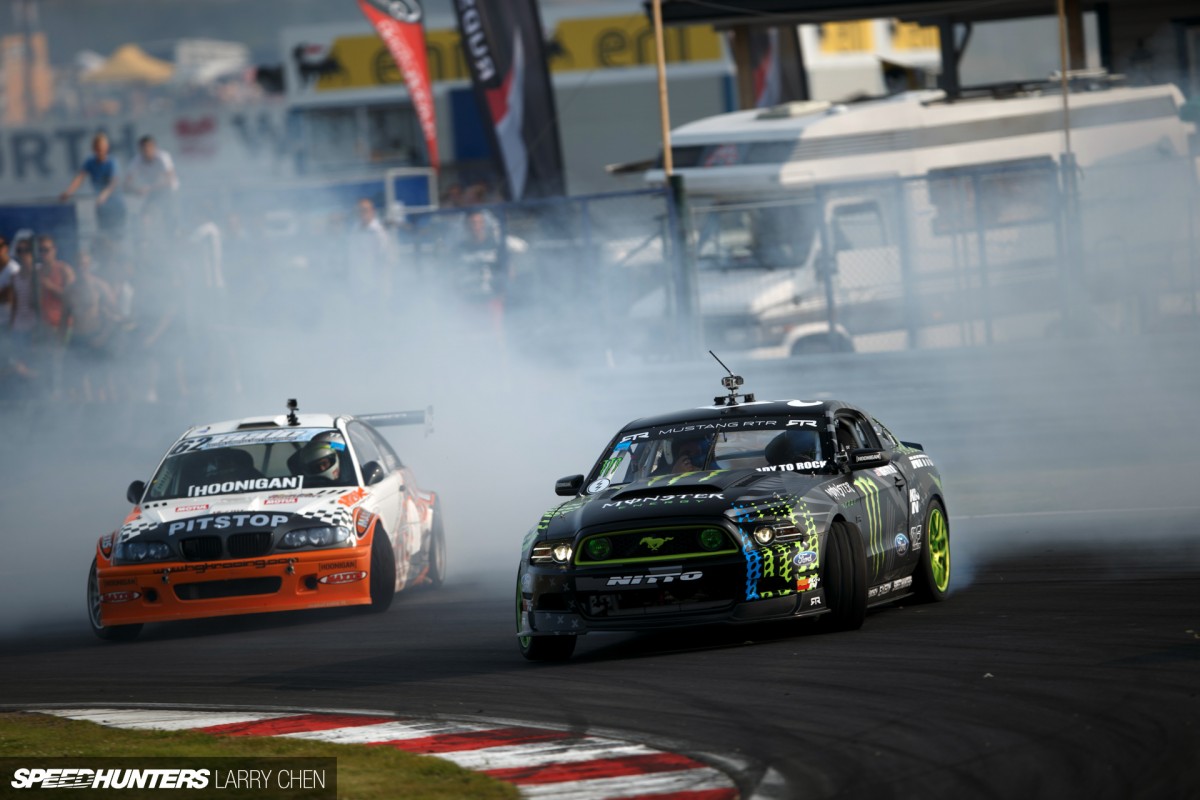 Lets have fun, lets run door-to-door, lets do ten car trains. I didn't want to deal with competition – competition changes it. Competition is a different kind of fun. There's a free spirit drifting for fun which is why I got into drifting. And then there's a competition fun which is like, it's fun when it's over.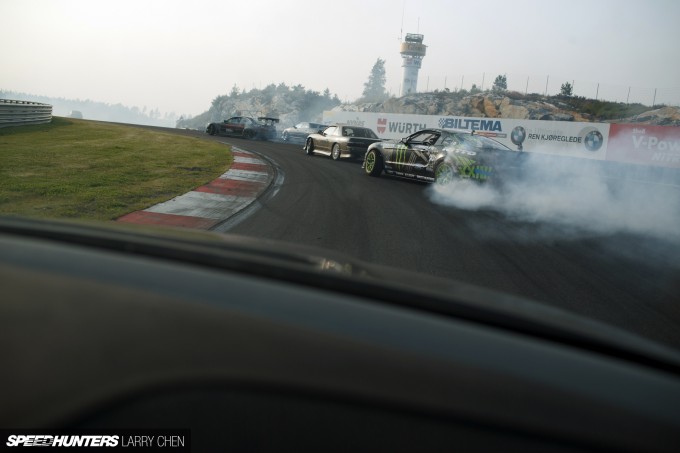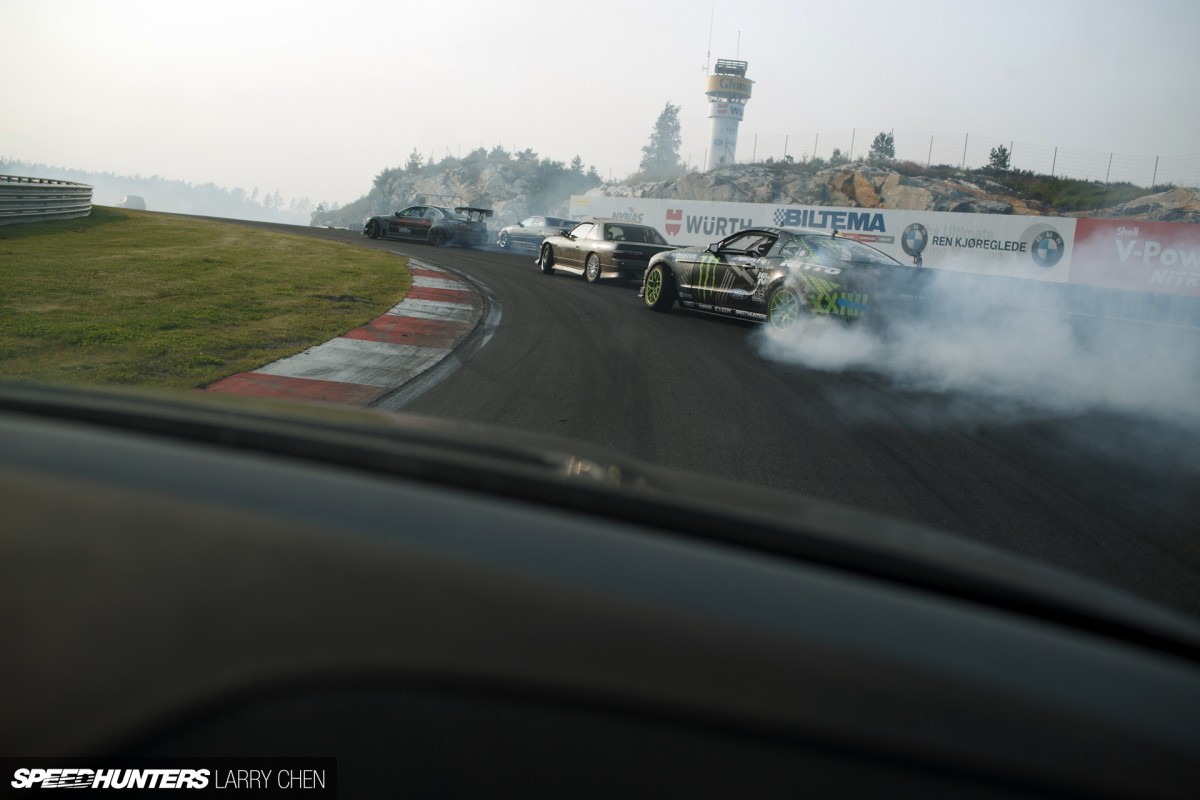 It's a challenge that you endure that when you're done with it, you're like, "Shit, that was awesome".  I compare it to riding a mountain bike up a gnarly hill, it's like, "This is intense but I'm going to beat it'. And then when you get to the top and blast down it, you're smiling from ear to ear.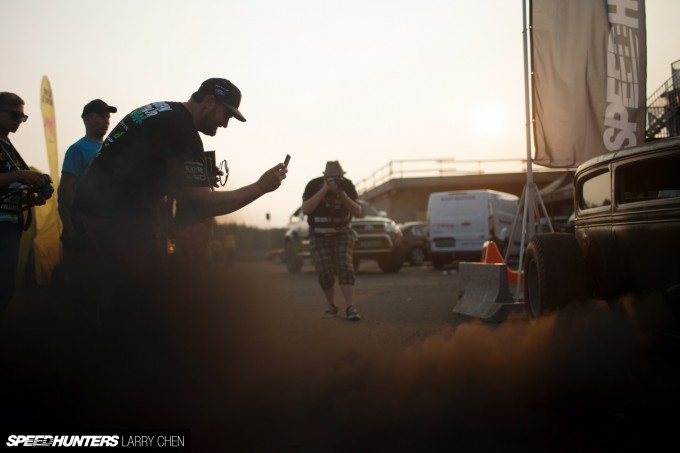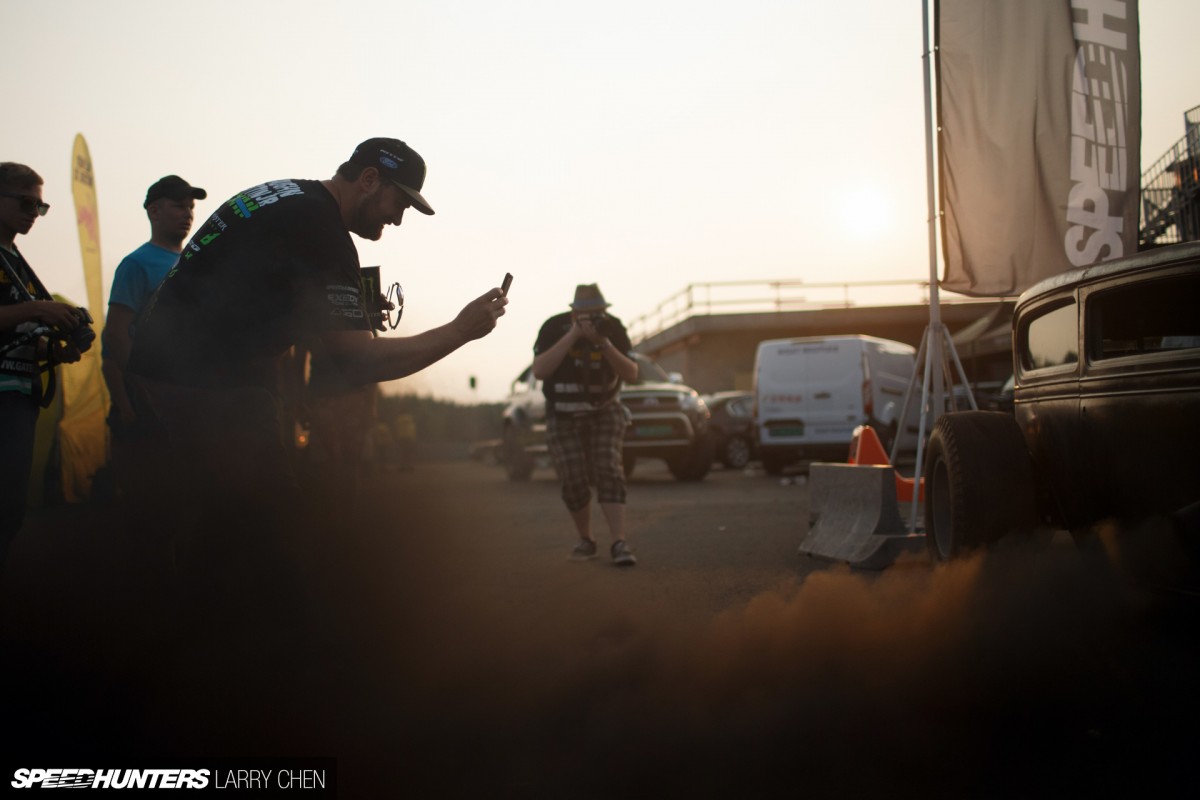 Gatebil was just a fun party and hangout; I met a bunch of new people and just had a blast. It was a wild, wild time.
Paying the bills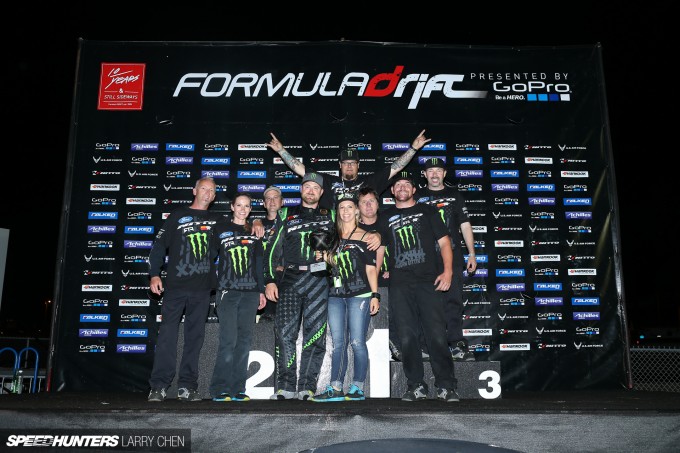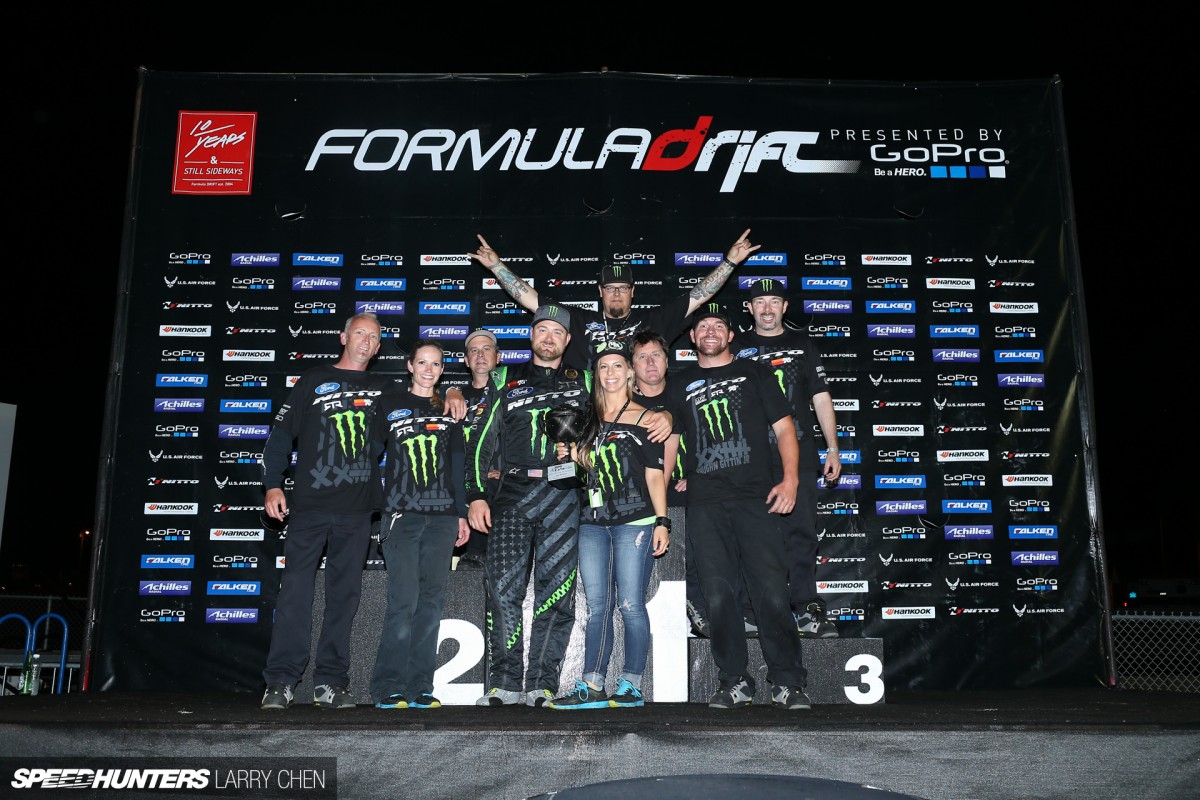 Larry: Let's move on to the competition part of your life. Everyone wants to know – tell us a little bit about your year with Formula D.
Vaughn: This year has been crazy. Came out, brand new car, 'new team', but still working with the same crew of ASD that I've been working with since 2007.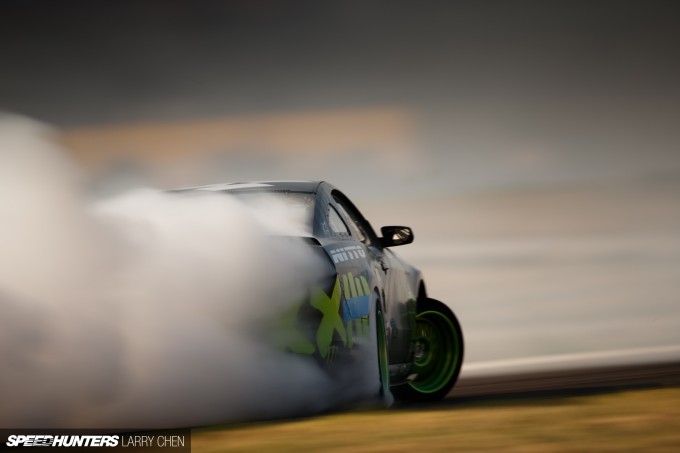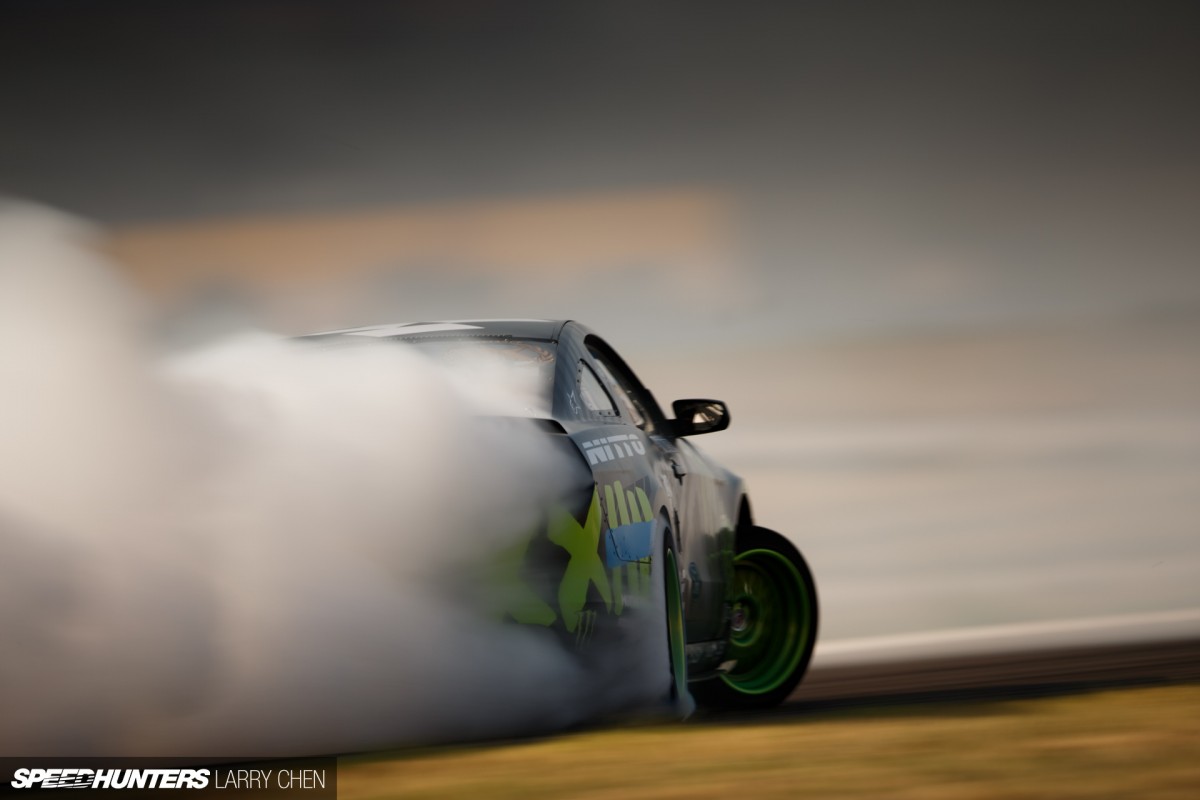 Obviously, a new relationship with Nitto Tire and doing everything on my own. Quite a big undertaking compared to what I've been used to, which is just showing up and driving a car that's provided for me.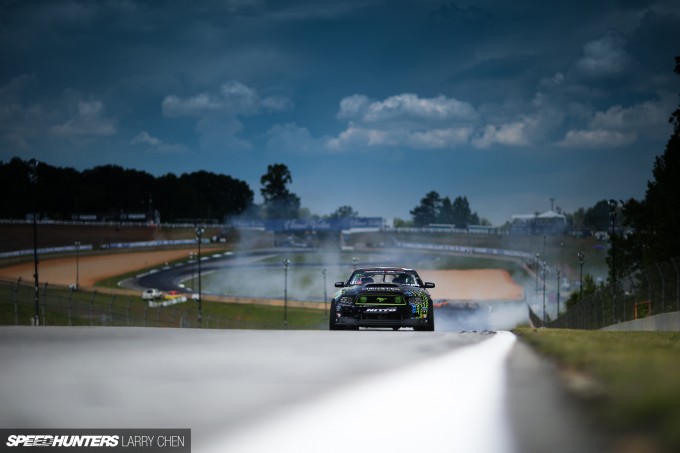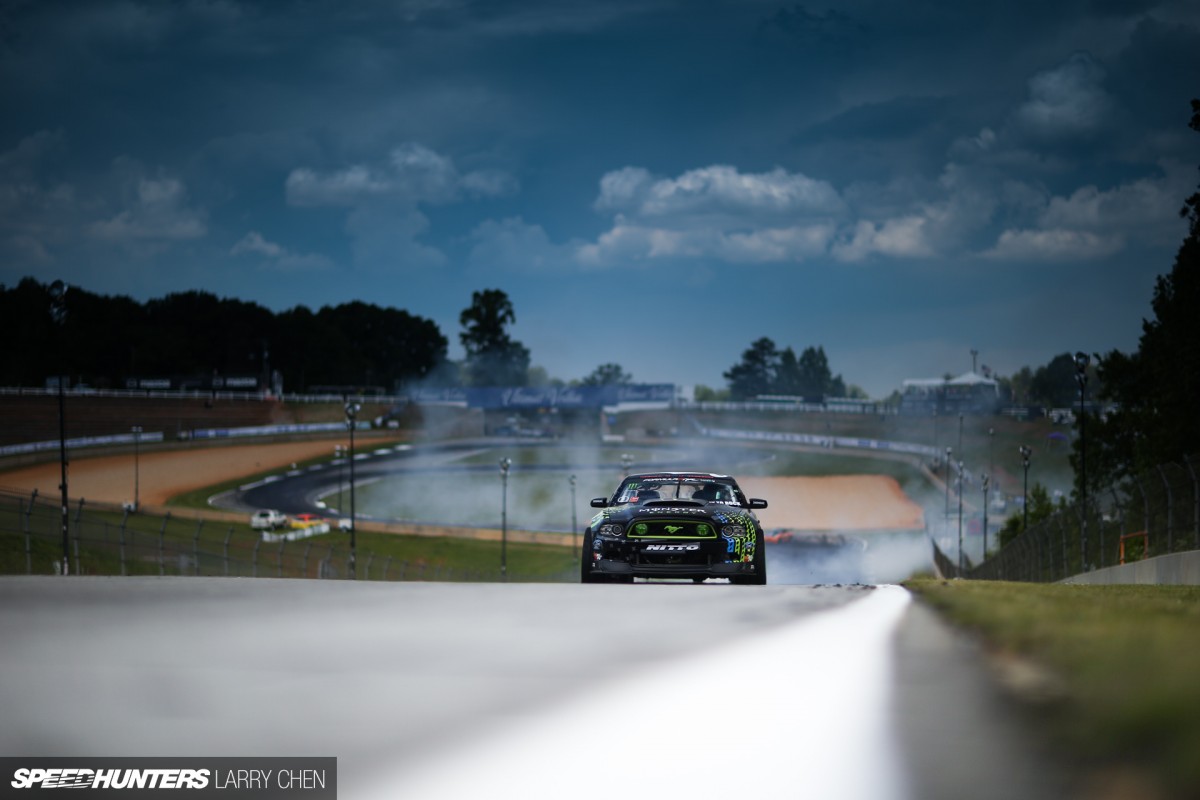 The main reason why I chose to go this direction was 'cause of freedom. I want to do what I want to do. I want to have my own look and feel.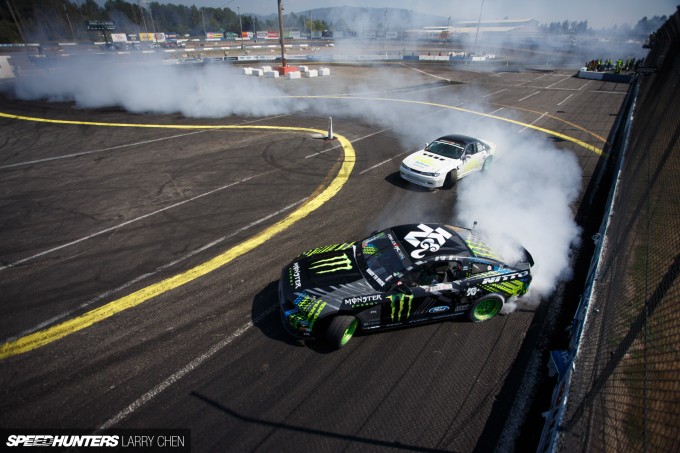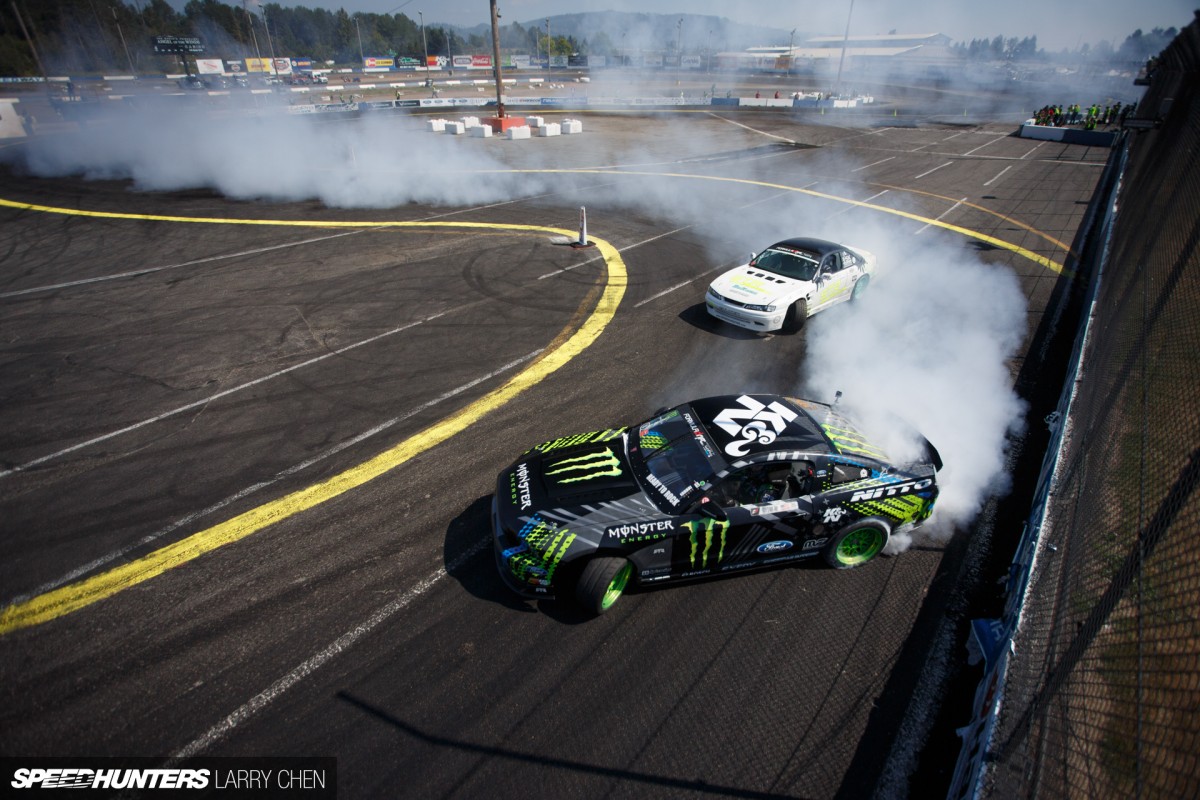 I want to make the decisions for myself that would affect and define my future. I know we came out at Long Beach swinging. We were on the podium for the first two events – it was awesome and a huge statement.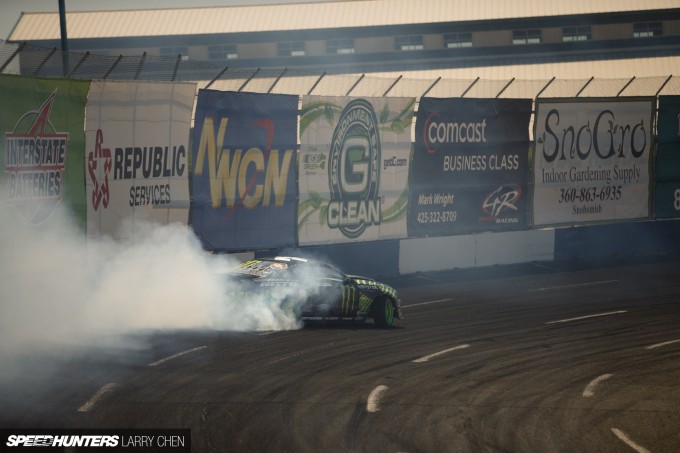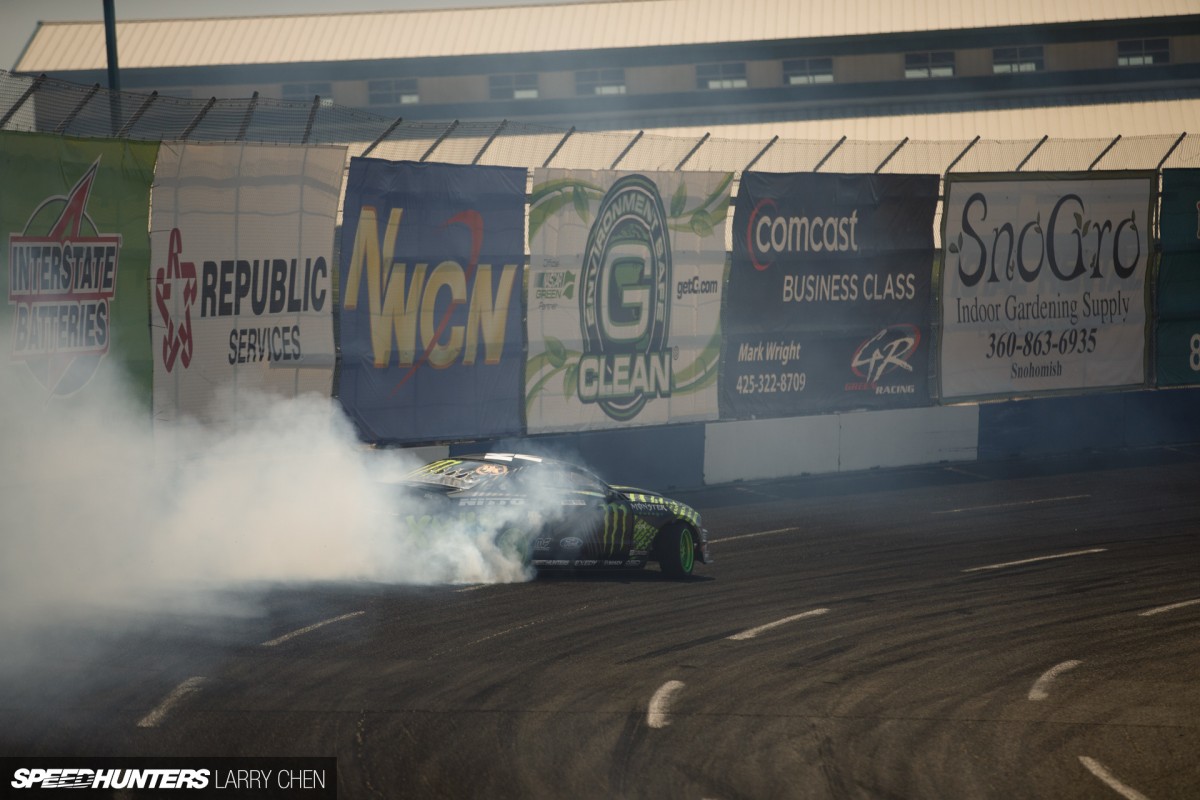 I think there are a lot of doubters that were curious as to how we would do away from the team I had been driving with for nine years.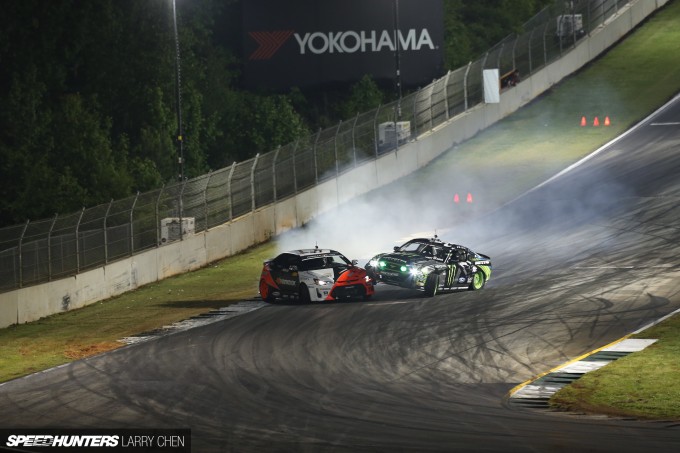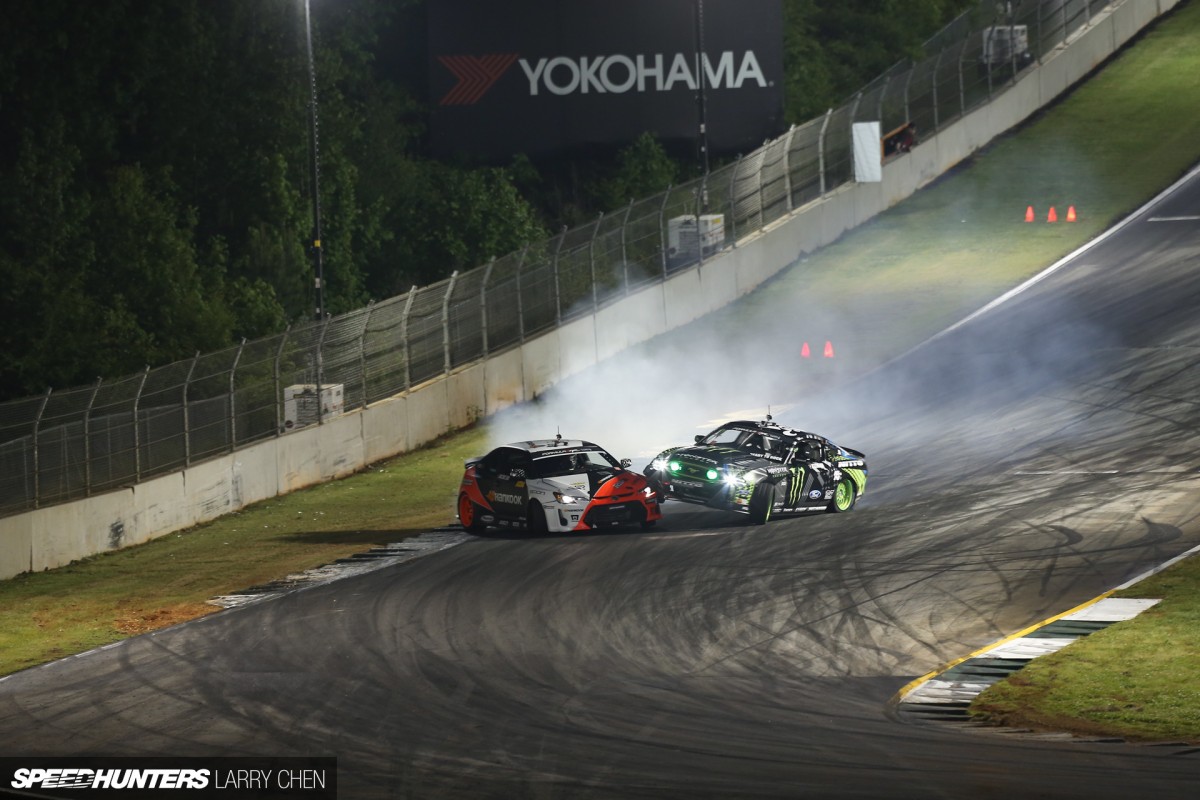 Our hard work and passion and skill prevailed and we've been going hard all year and there's been a lot of controversy around me just because of how hard we've been pushing. Some of the contact – running over Fredric, pinning Daigo in Palm Beach.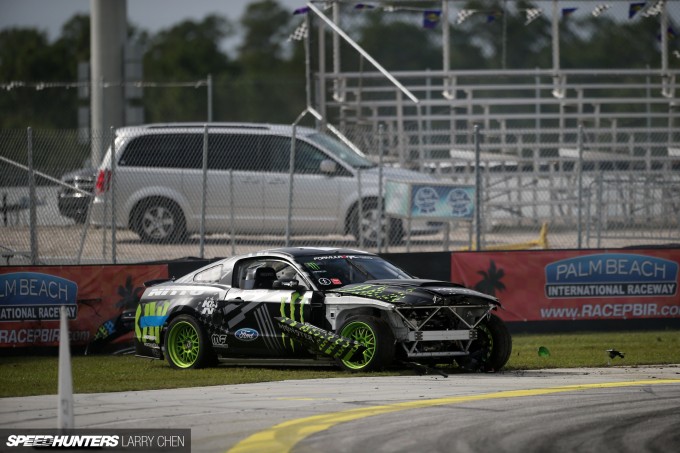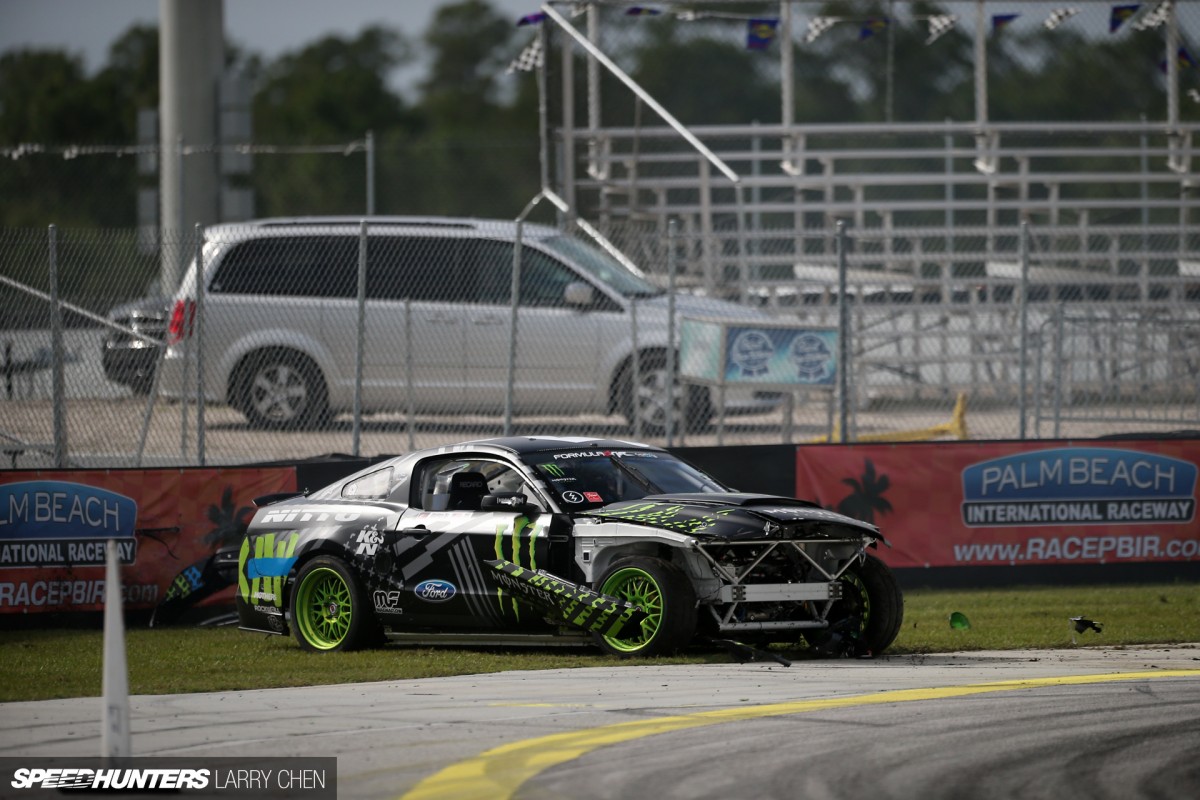 It's nothing malicious, it's just one of those things that comes from having your eyes on the prize and being fully committed. So you have those things happen when your fully committed and battling some of the best drivers in the world for a championship.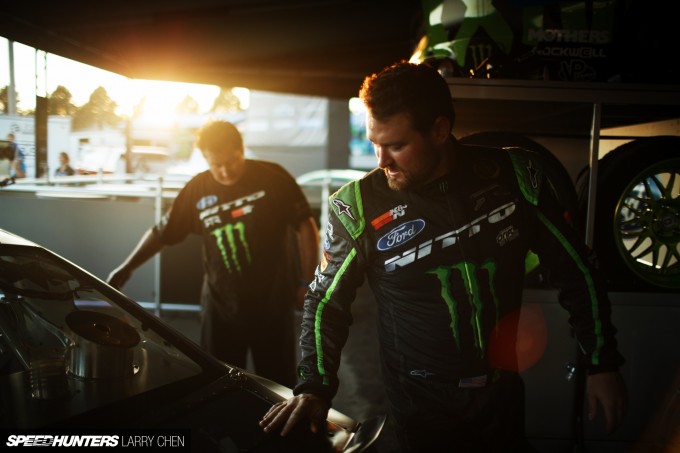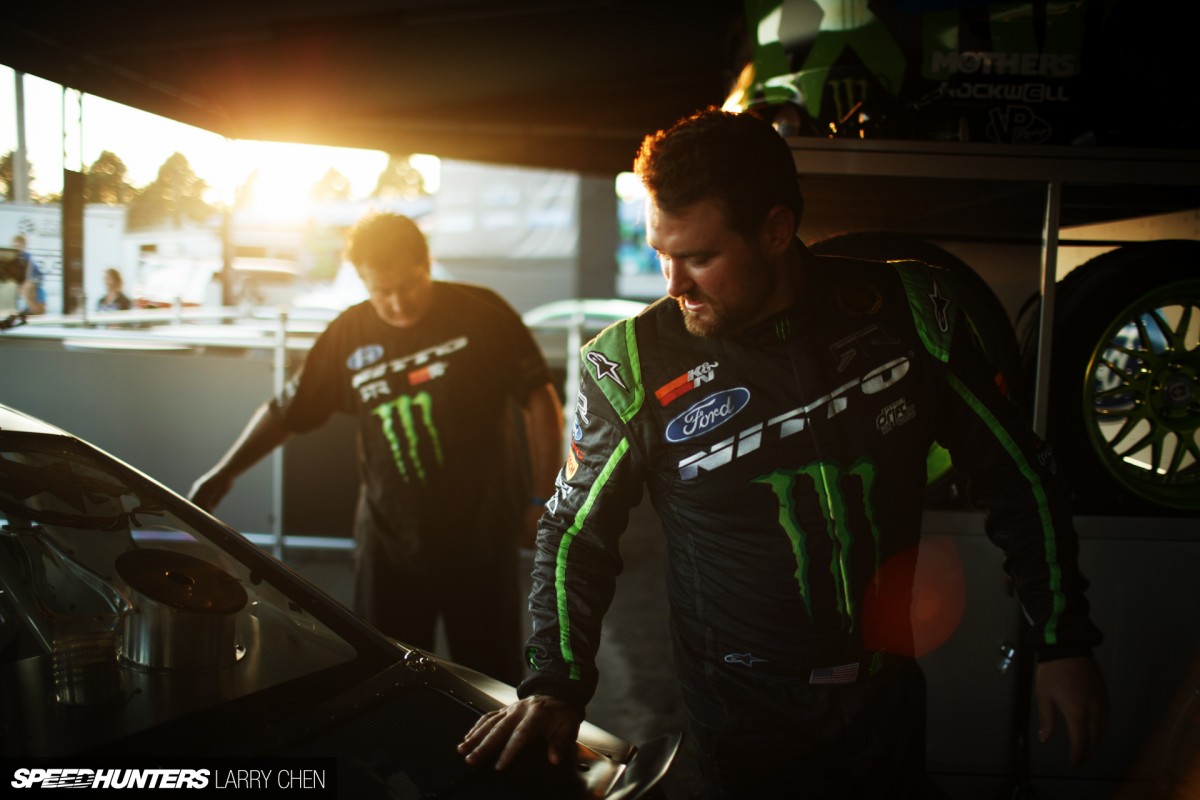 It was my first year having a new team and we got hit with a pretty lame penalty, which was a very disappointing thing. It's really frustrating having to go through that. That might have been the most frustrating five weeks of my life fighting that and proving our case.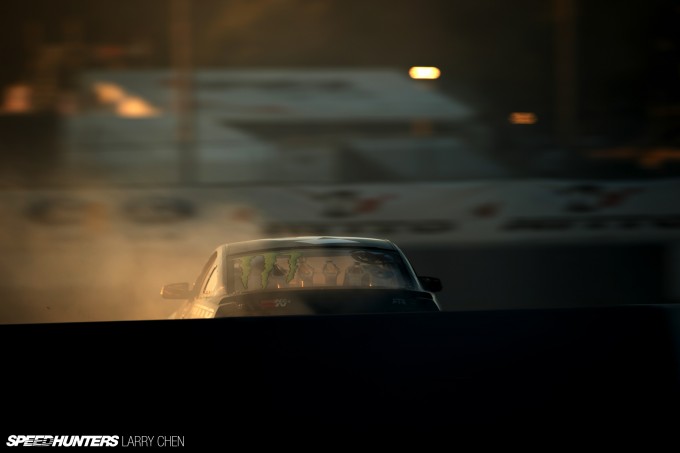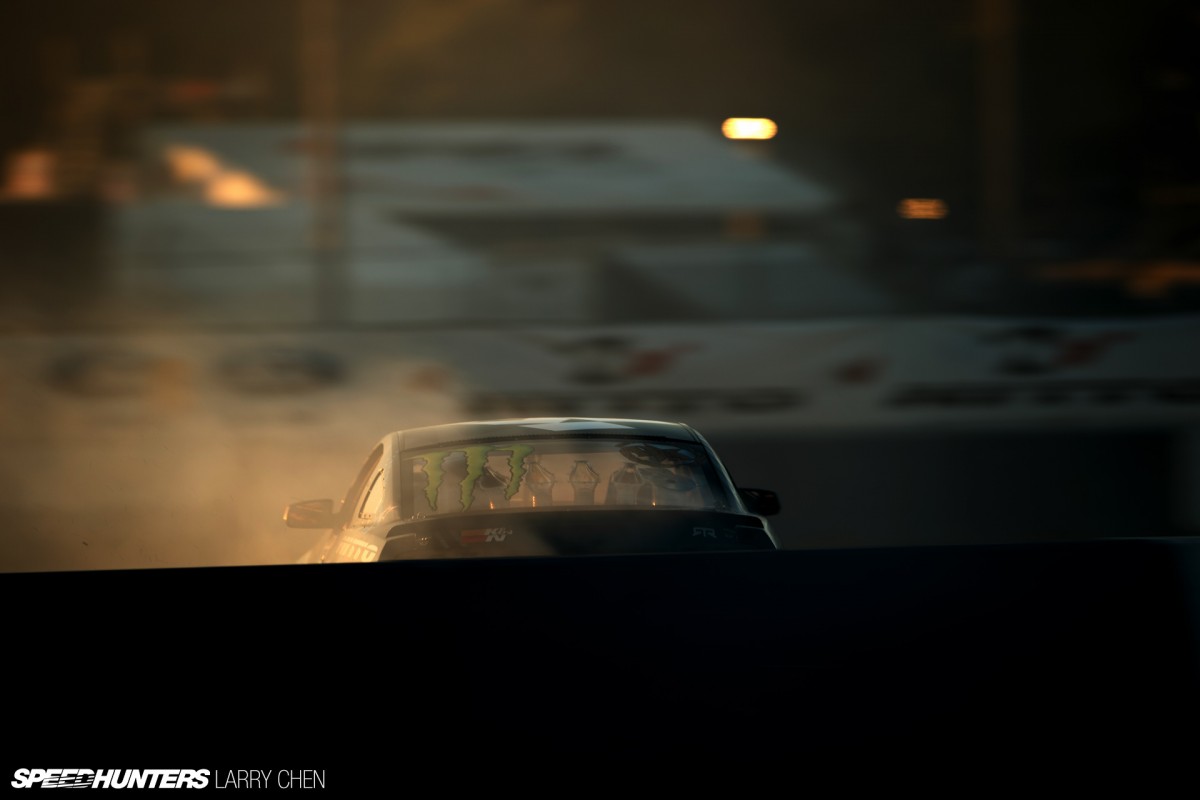 When all is said and done, Formula Drift determined that we had no intent, and no competitive advantage had been gained by us using an aftermarket part that was very slightly out of their defined spec.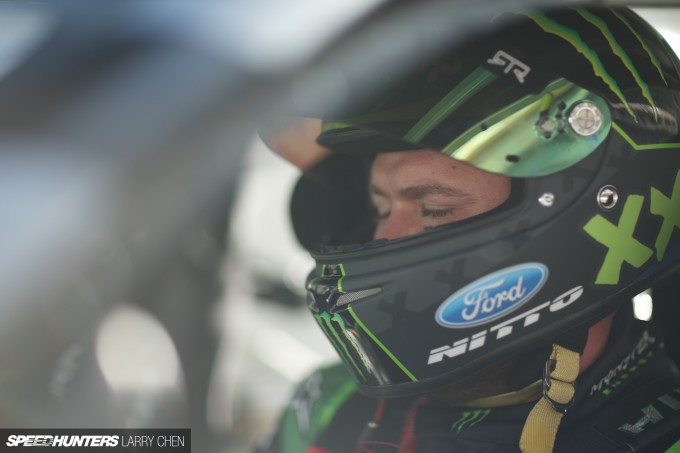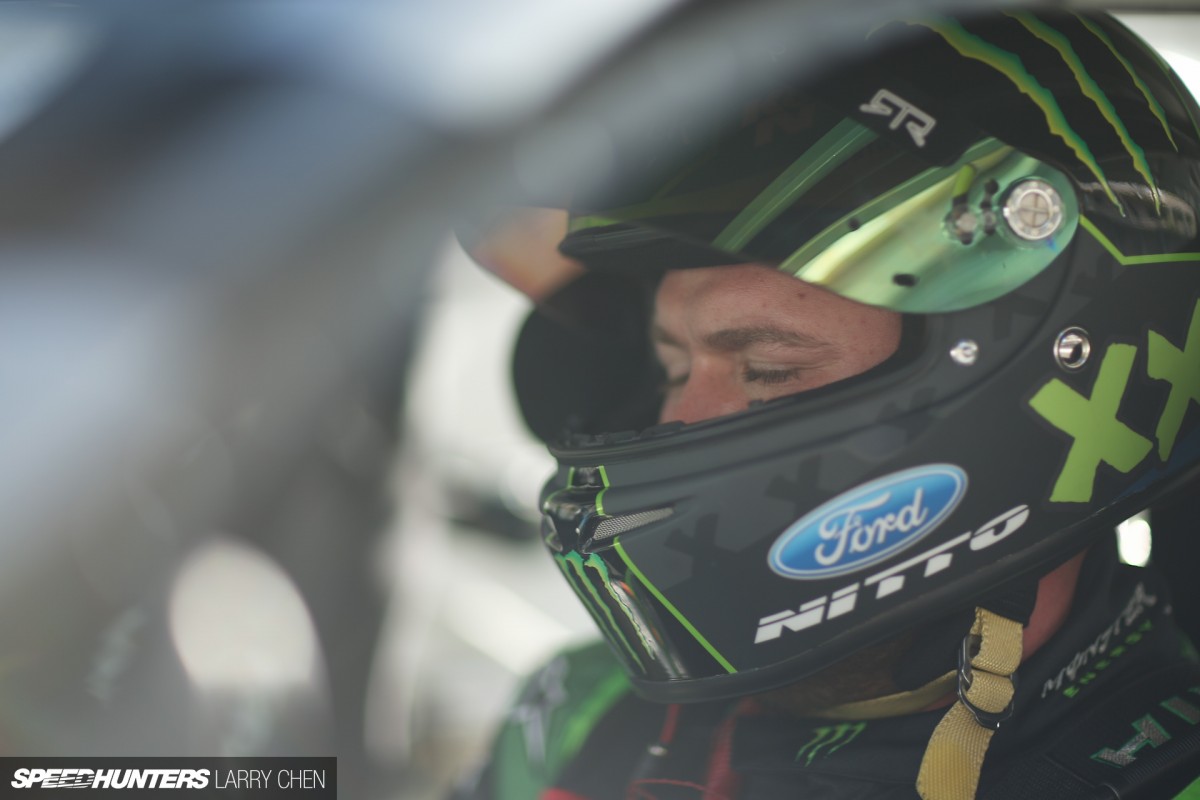 At the end of the day, if things are going to be looked at in black and white, I expect them to be looked at in black and white for everybody. At this point right now I'm just not feeling it. I'm still feeling like something's a little weird about it, but it is what it is.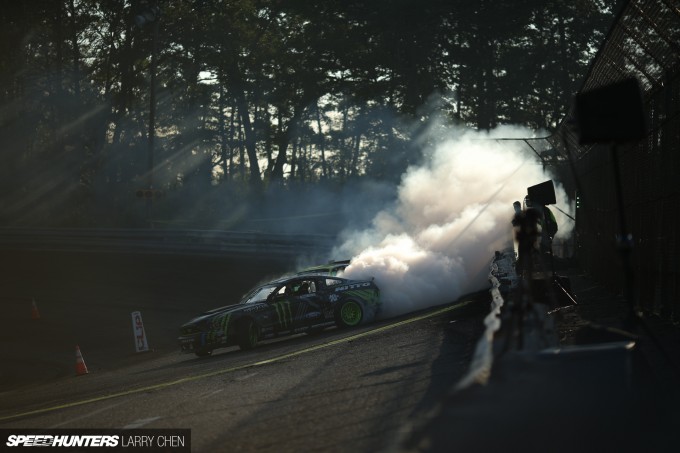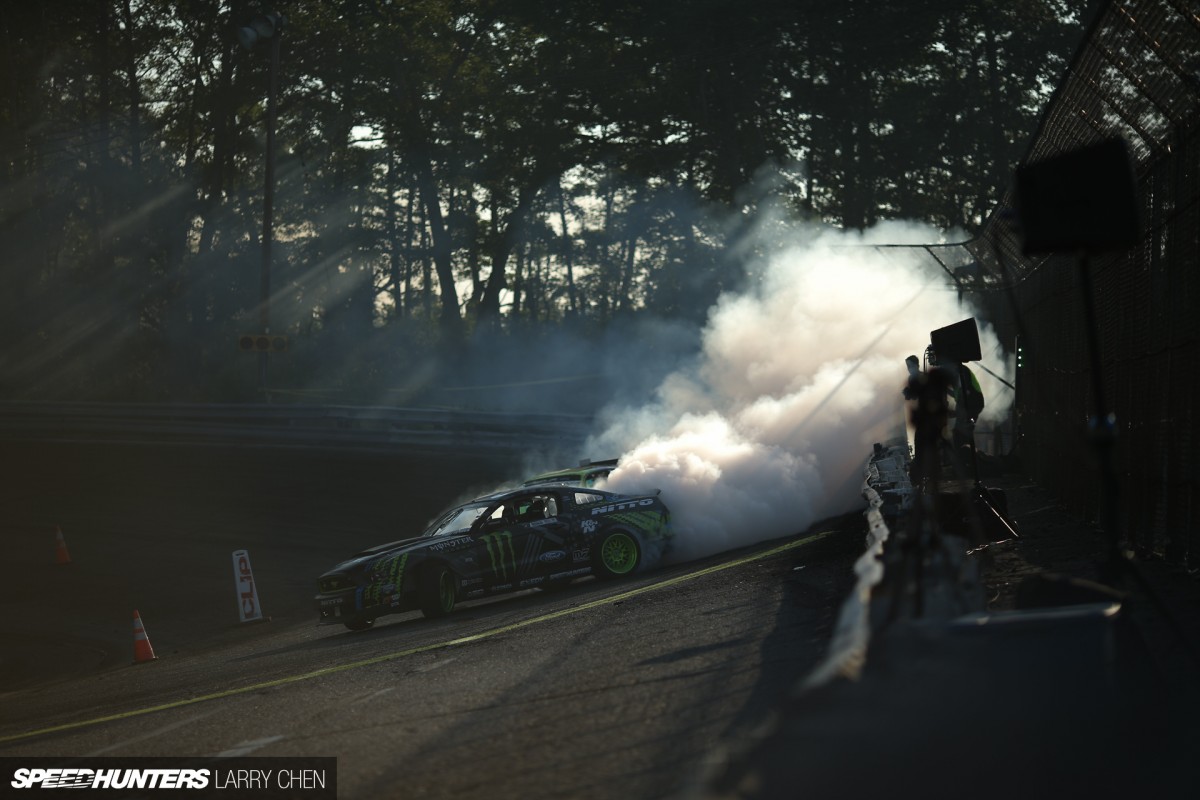 All in all, I'm happy with our season. I made the right decision and I'm really happy I have the group at ASD that supports me and stands by me and everybody that supports me in my whole global program.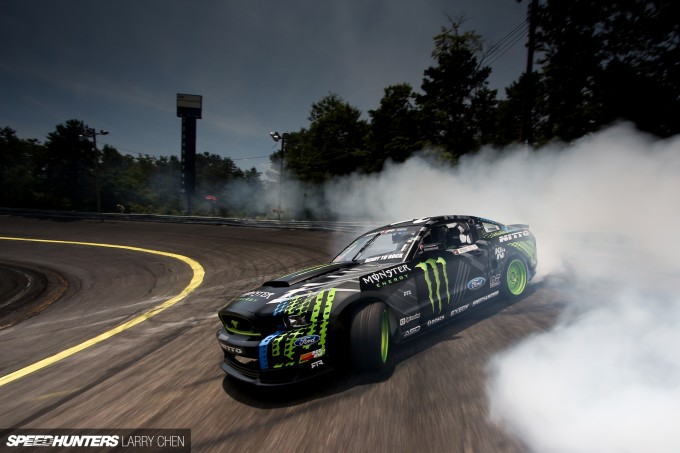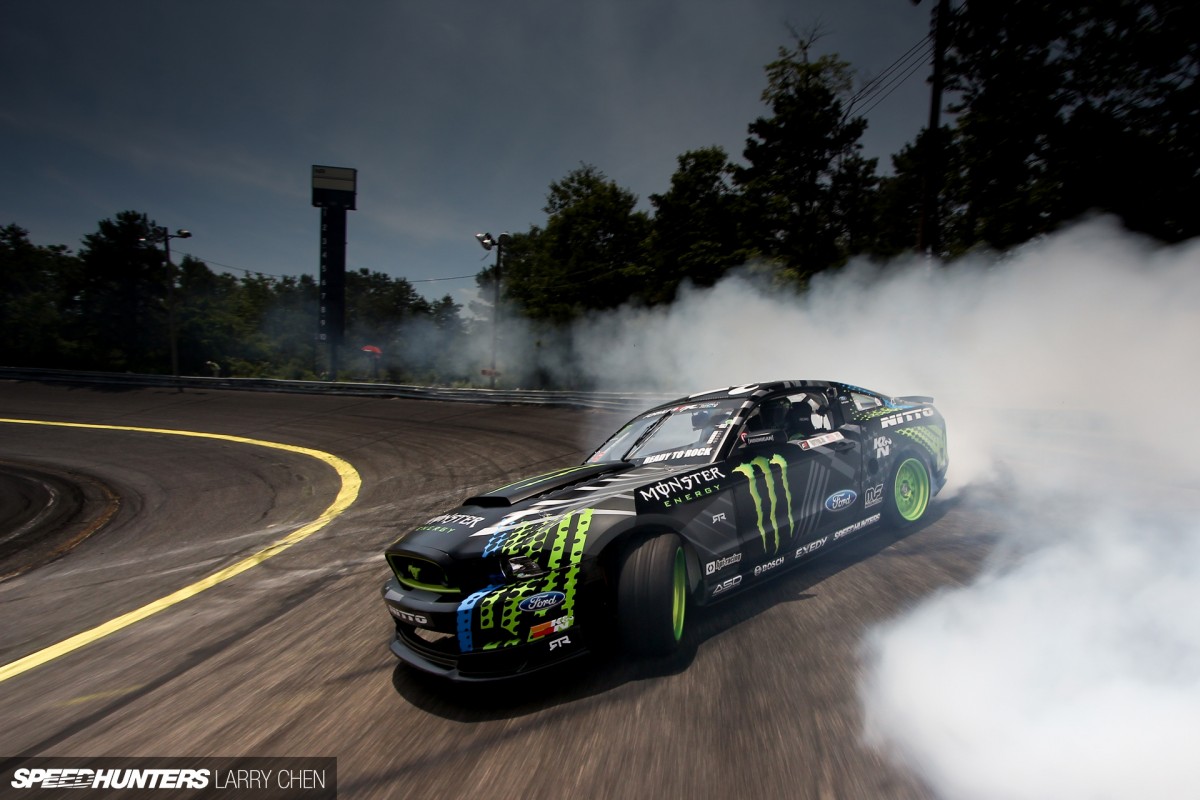 I've done the right things and I'm really pumped and looking forward to the future. It's been quite a learning experience though, I will say that. I've never seen the side of things that I'm seeing now as a team owner. It's a little different perspective, but I'm one of those guys that takes everything as a learning experience and I will better myself where needed.
Drifting in China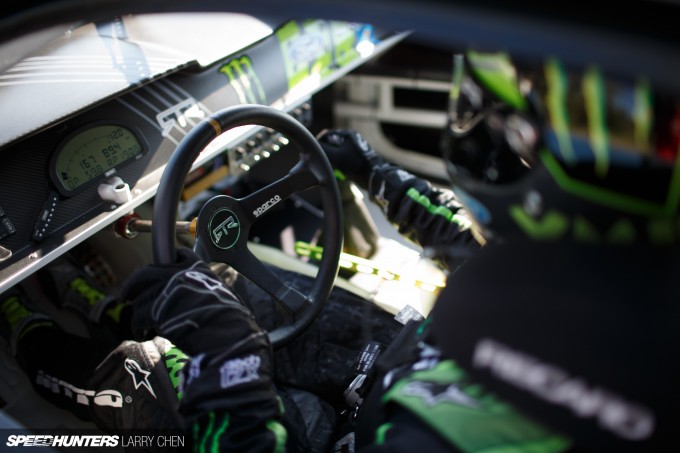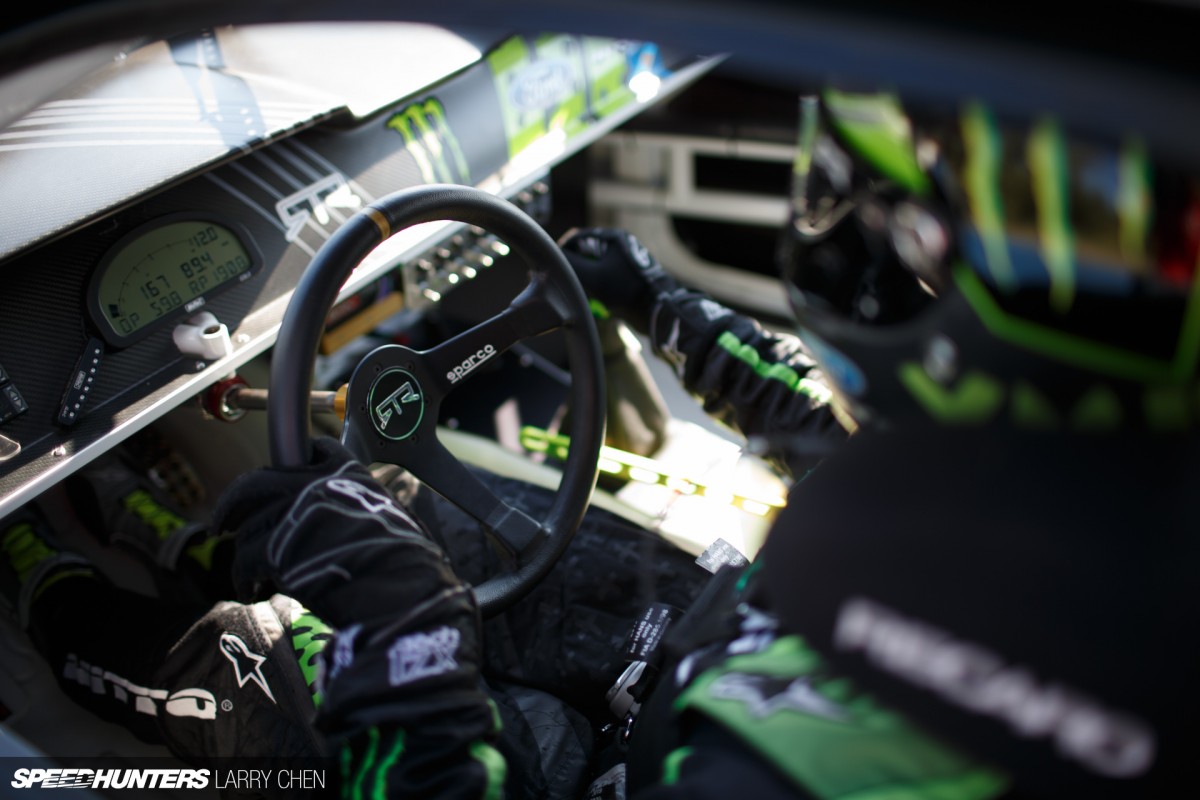 Larry: Besides competing in the US, you also compete in China. Tell us about your year so far.
Vaughn: For me, having the opportunity to participate in global events is huge. A lot of my partners are global, I like supporting them. Obviously I have my own company with Mustang RTR that I want to start getting exposure globally. Part of that initiative is competing in WDS in China.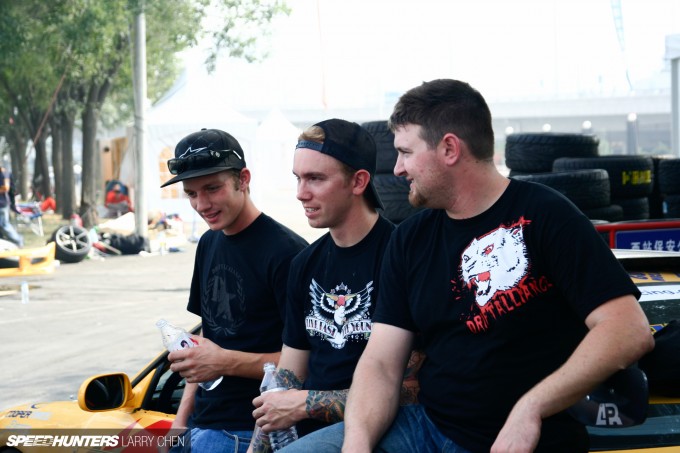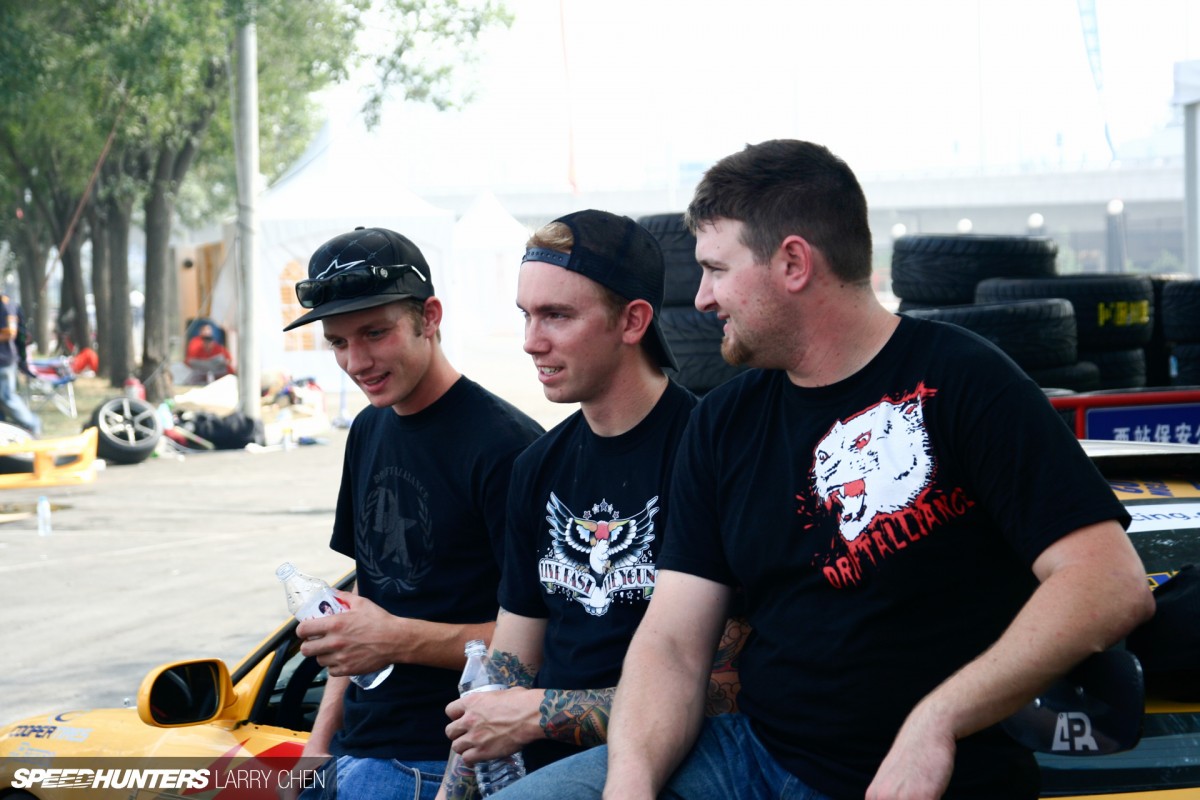 I came to China in 2006, me and all the Drift Alliance brothers.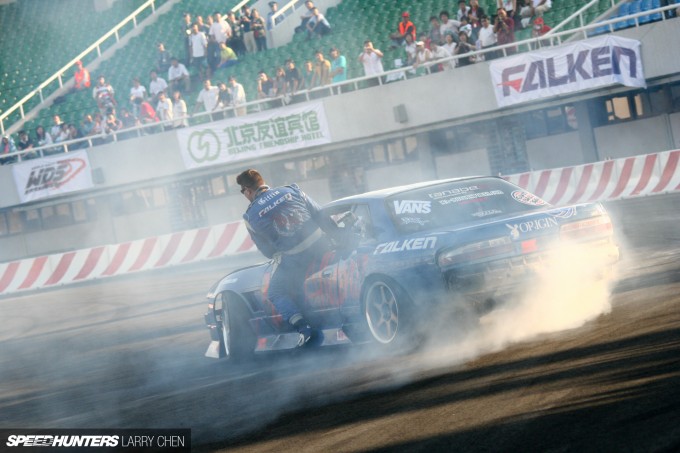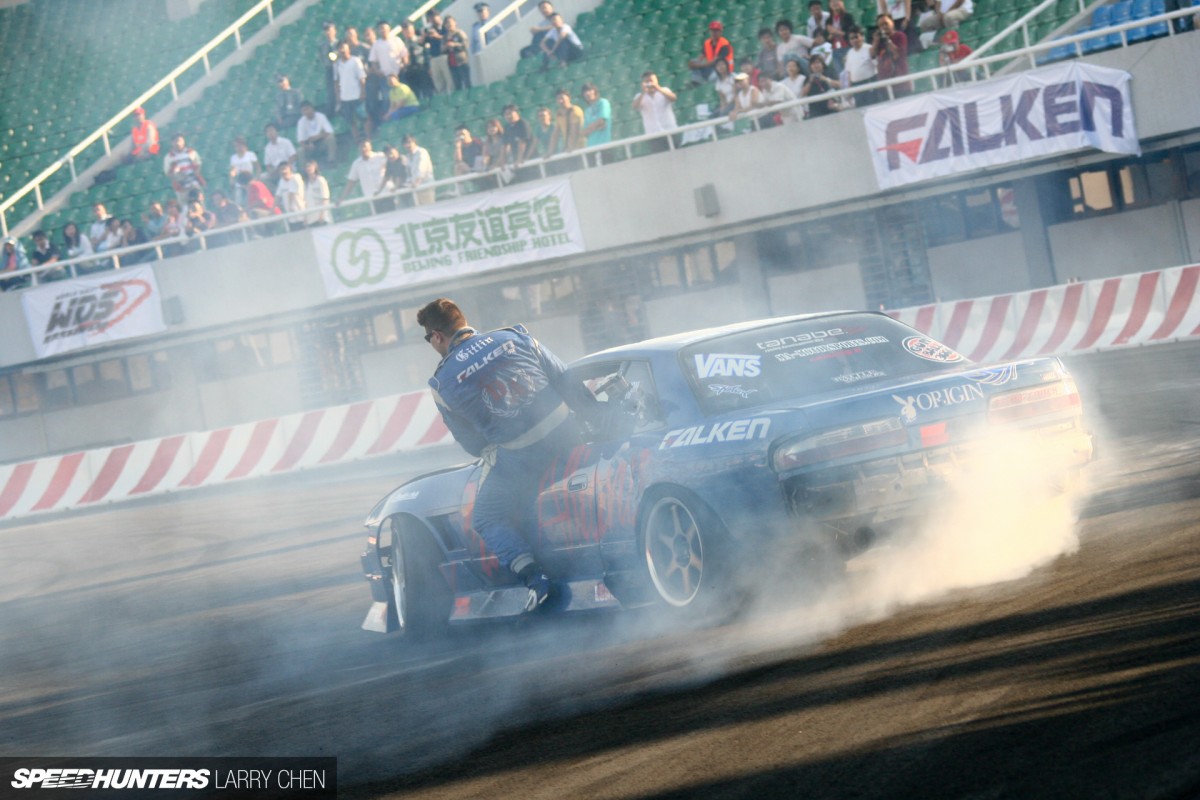 It was just a demo, it was just a show.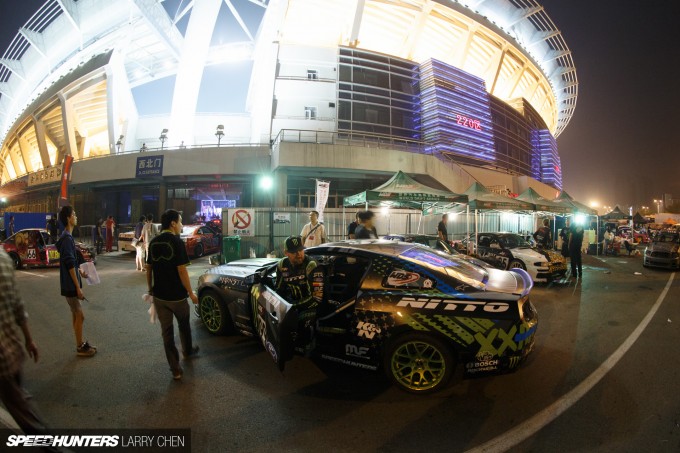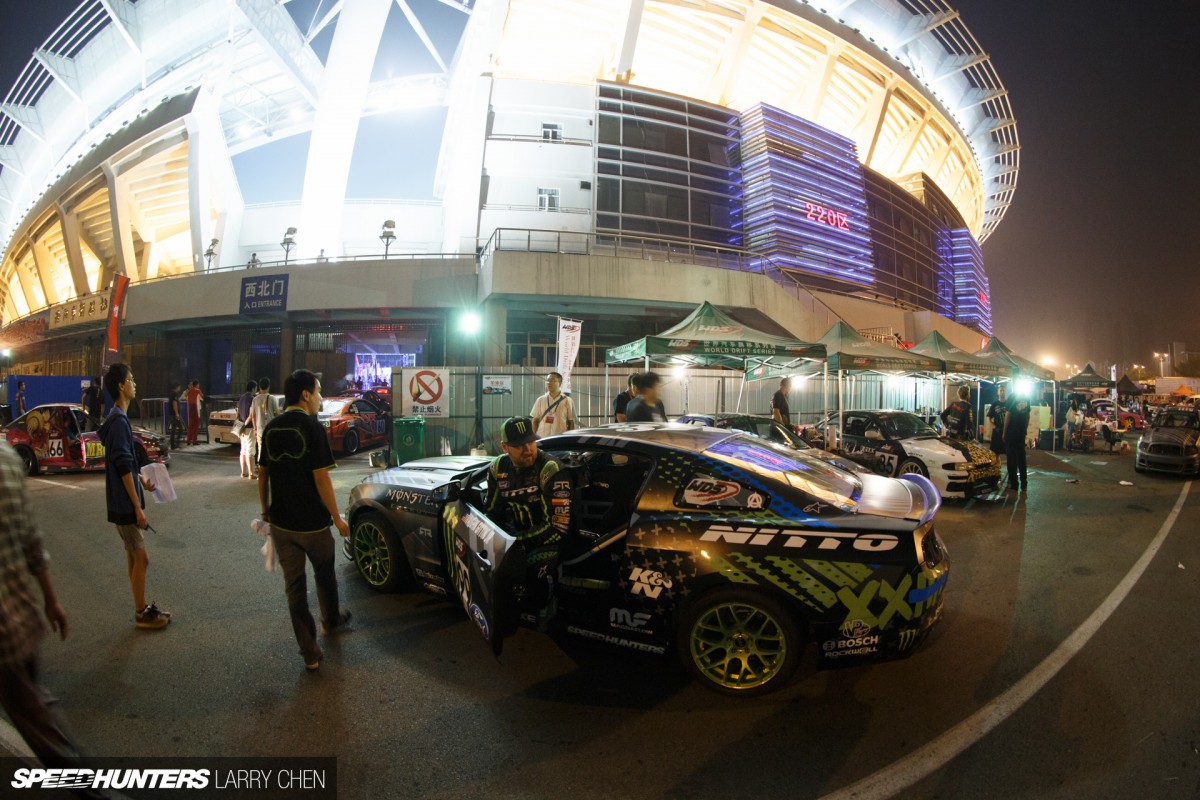 Then I came back again in 2011 and my mind was blown at what it had done in the last five years. From then I was actually kind of hooked. I just saw this blossoming series in a very opportunity-filled country like China.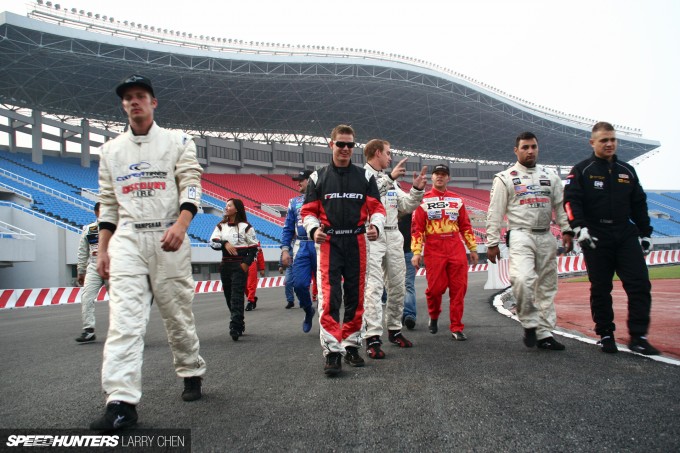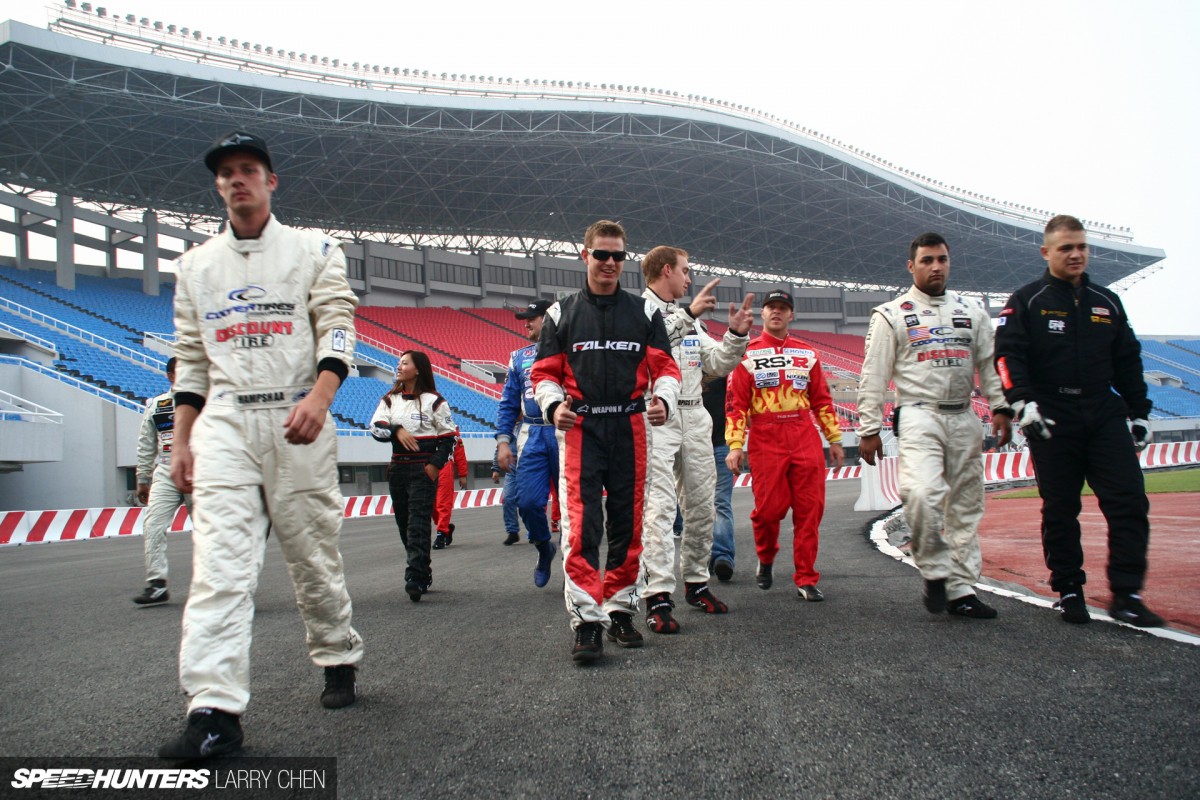 A place where the automotive markets are growing so much. One thing that really drew me to it in that first event in 2011 was just the passion of these drivers. I could see the fire in their eyes and there were three to four guys that really stood out. Obviously I've been coming the last two years, and those three to four drivers have gone to eight to ten drivers and it's like the progression of the US is happening here in China.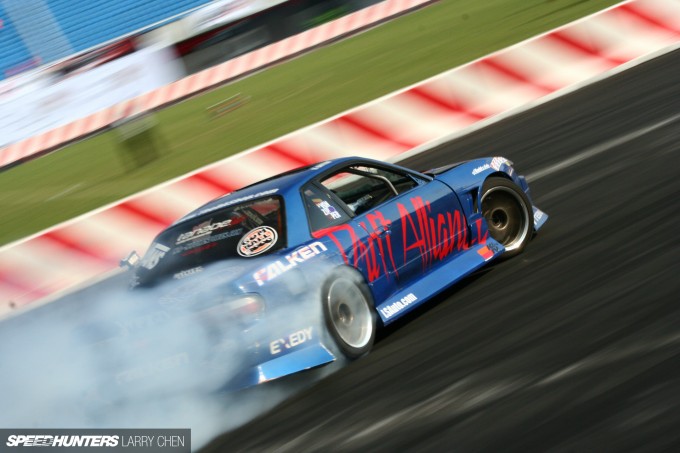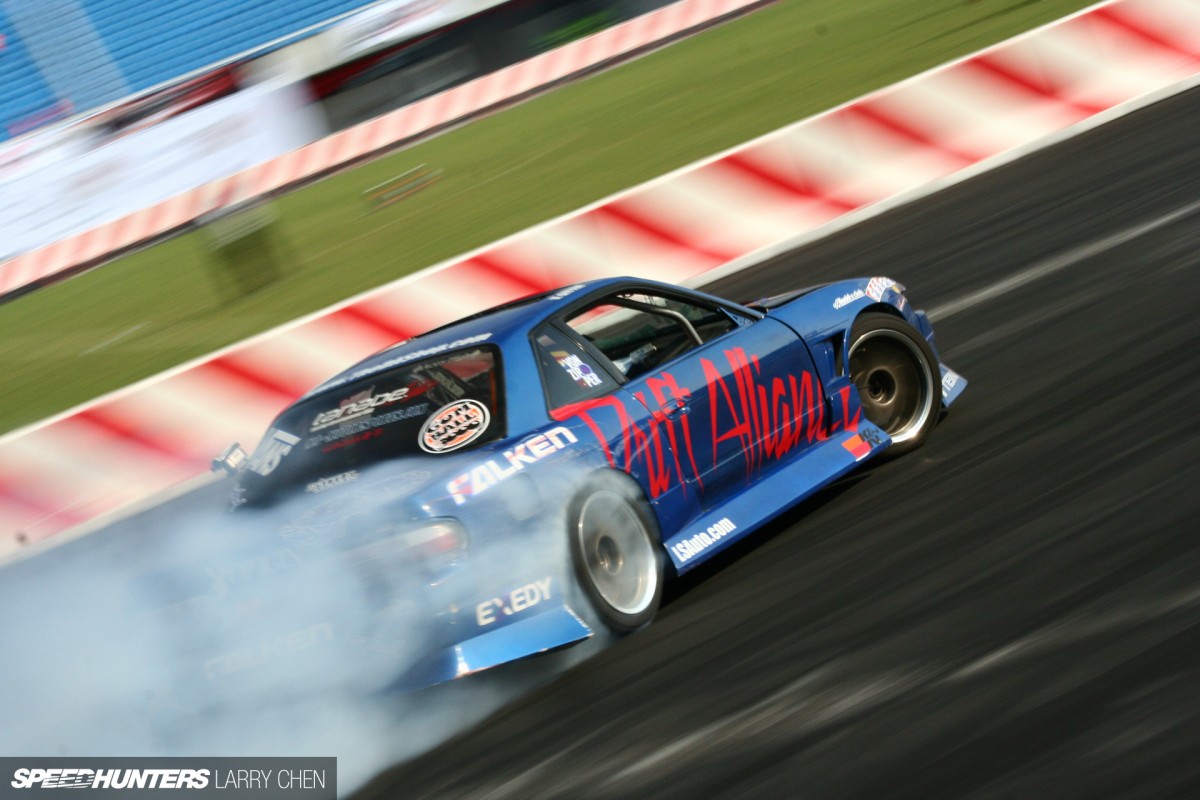 For me to be a part of that and be somebody that can show up with a proper car, and proper set-up, and proper attitude and outlook for the sport, I feel fortunate to be in the position to come over here and really help these guys. I just feel like there's a lot of respect and appreciation from some of the fellow drivers for my approach here.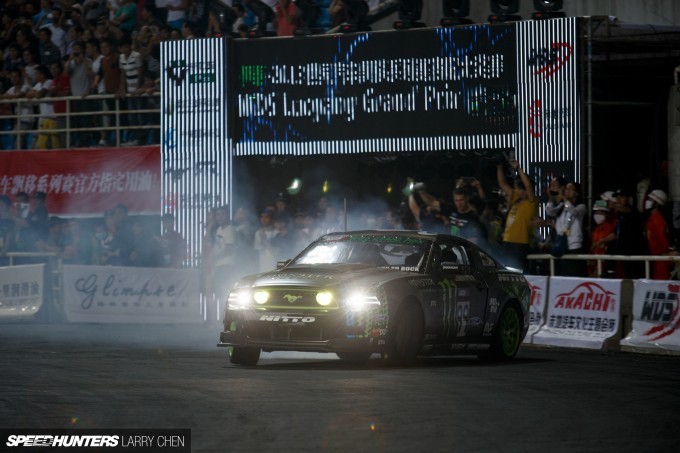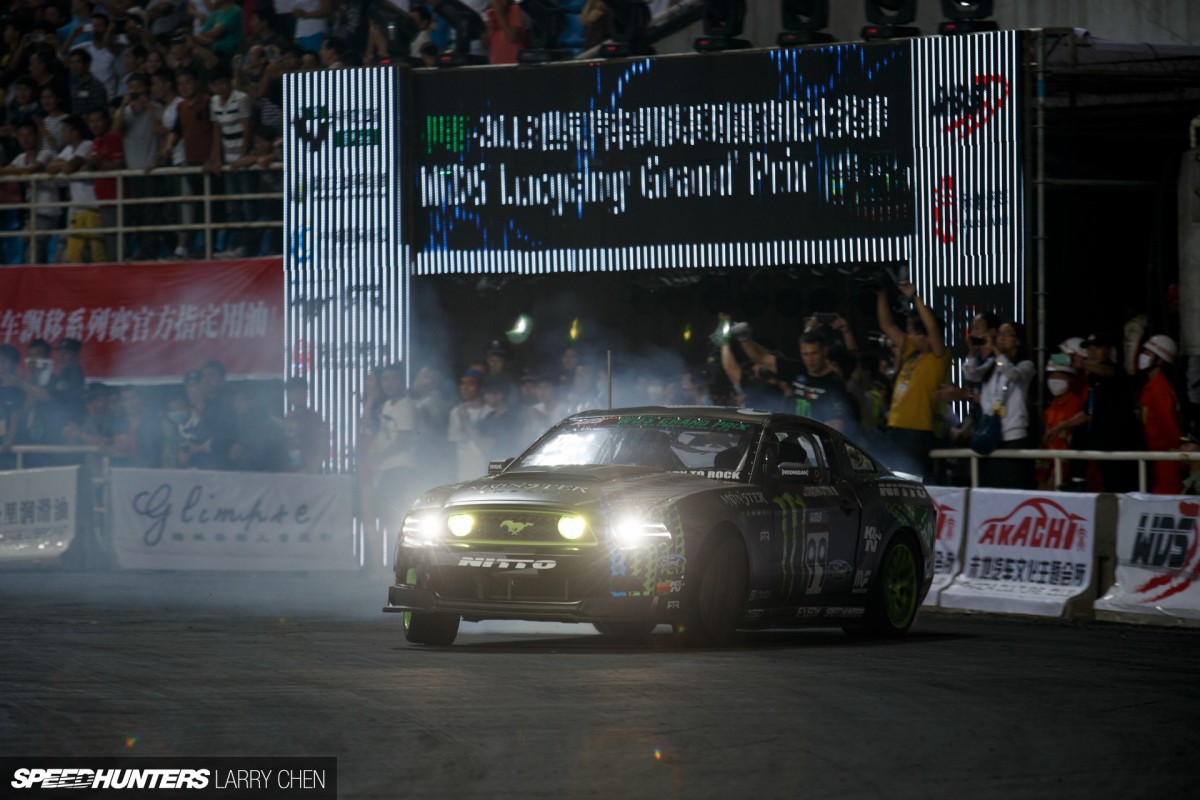 Yes I come over and I'm dead serious about being competitive and I like winning, but I care about the big picture. I stood up in drivers' meetings just this past weekend and gave my competitors set-up advice. These guys are all thinking the car is everything, and a lot of these guys have great cars, but they just don't know how to set them up.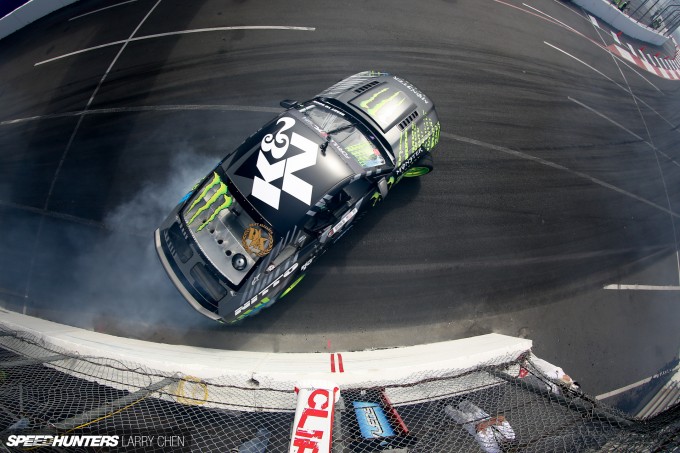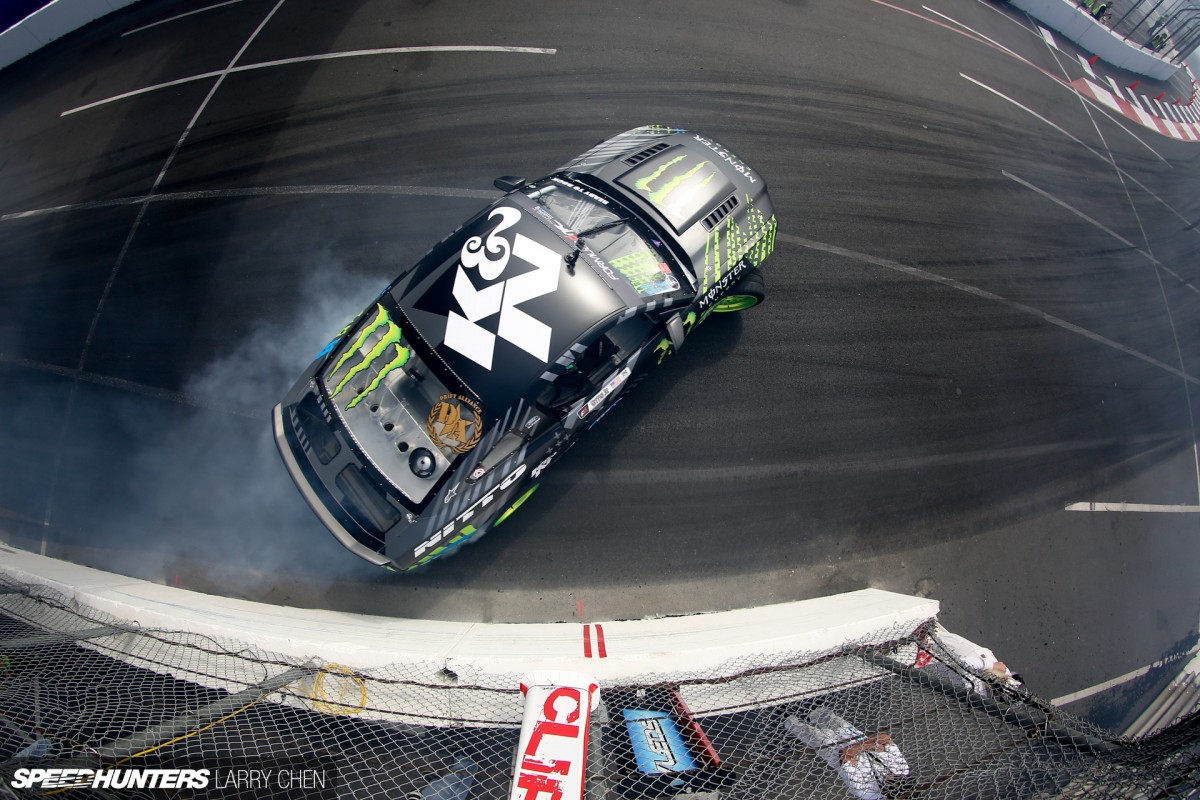 For me to help guide them in ways that we in the US were never guided starting off, it's just really cool to share that knowledge and jumpstart it.
Irwindale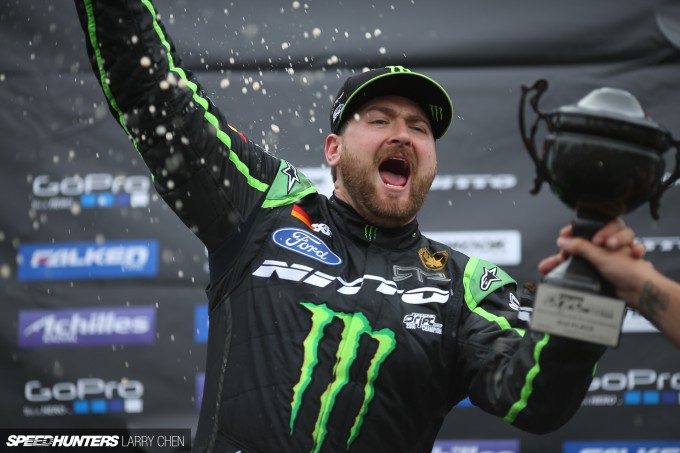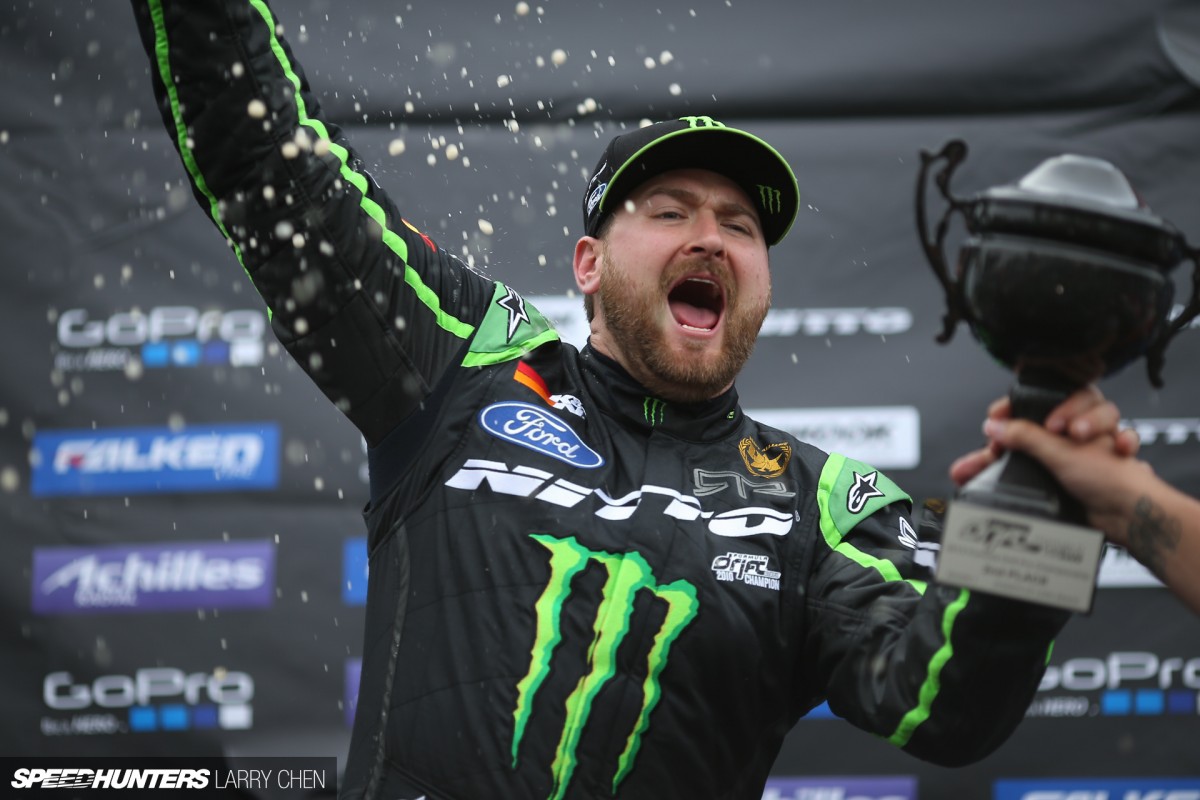 Larry: What do you think about Irwindale?
Vaughn: Just overall this year for me is a love/hate year. I'm just so proud of our accomplishments: all the punches in the face that I feel we've taken and to still be in fourth overall, battling for third in Irwindale.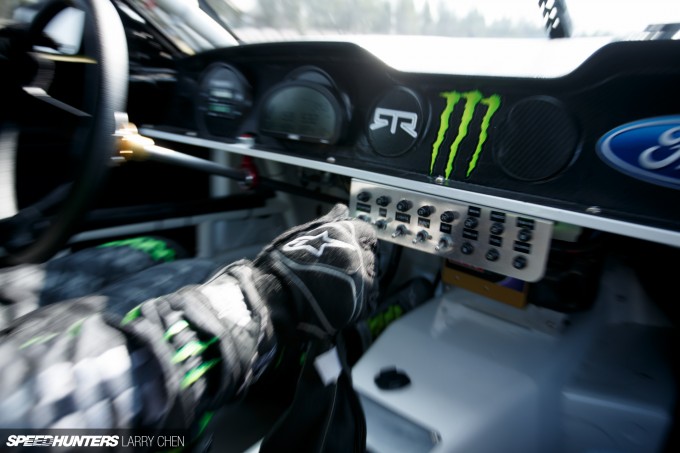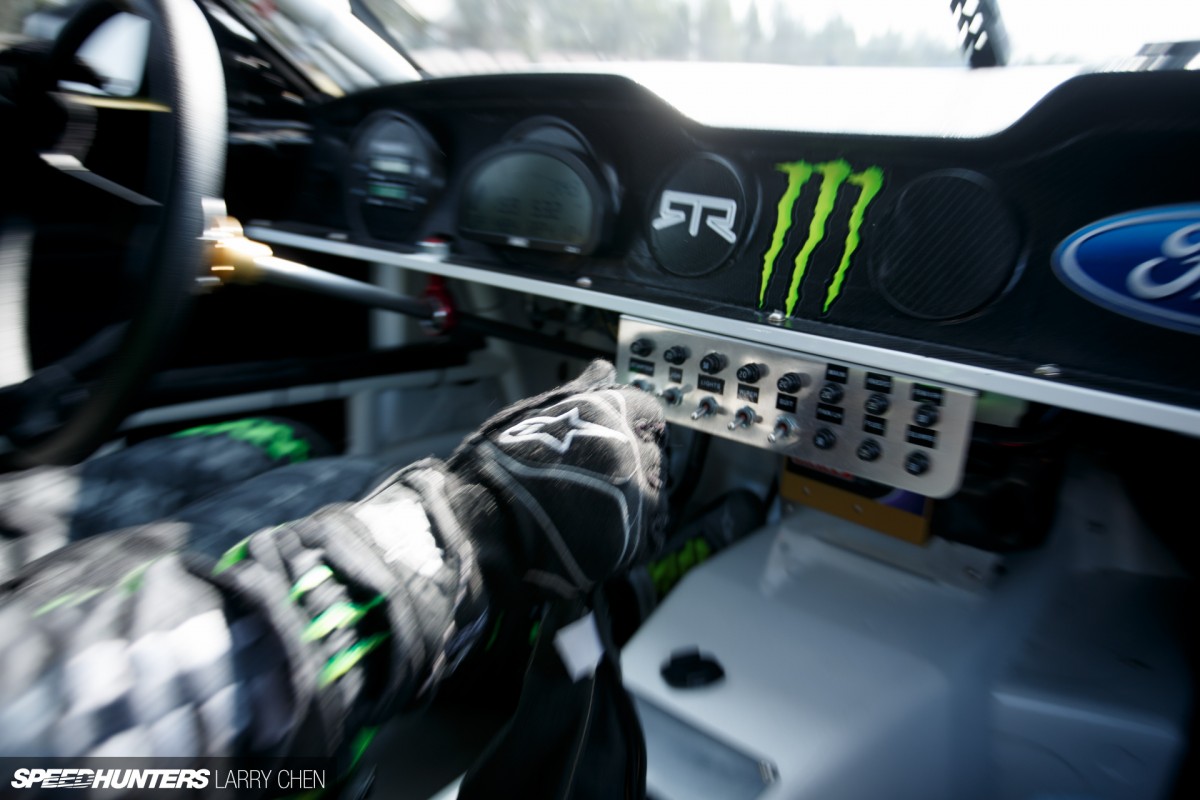 It feels good, but it won't feel complete. I feel like this could have easily been a championship year even with all odds against us. But I'm looking forward to it.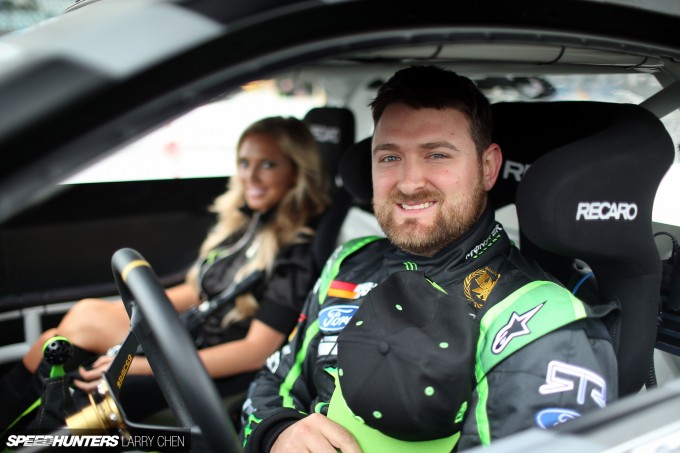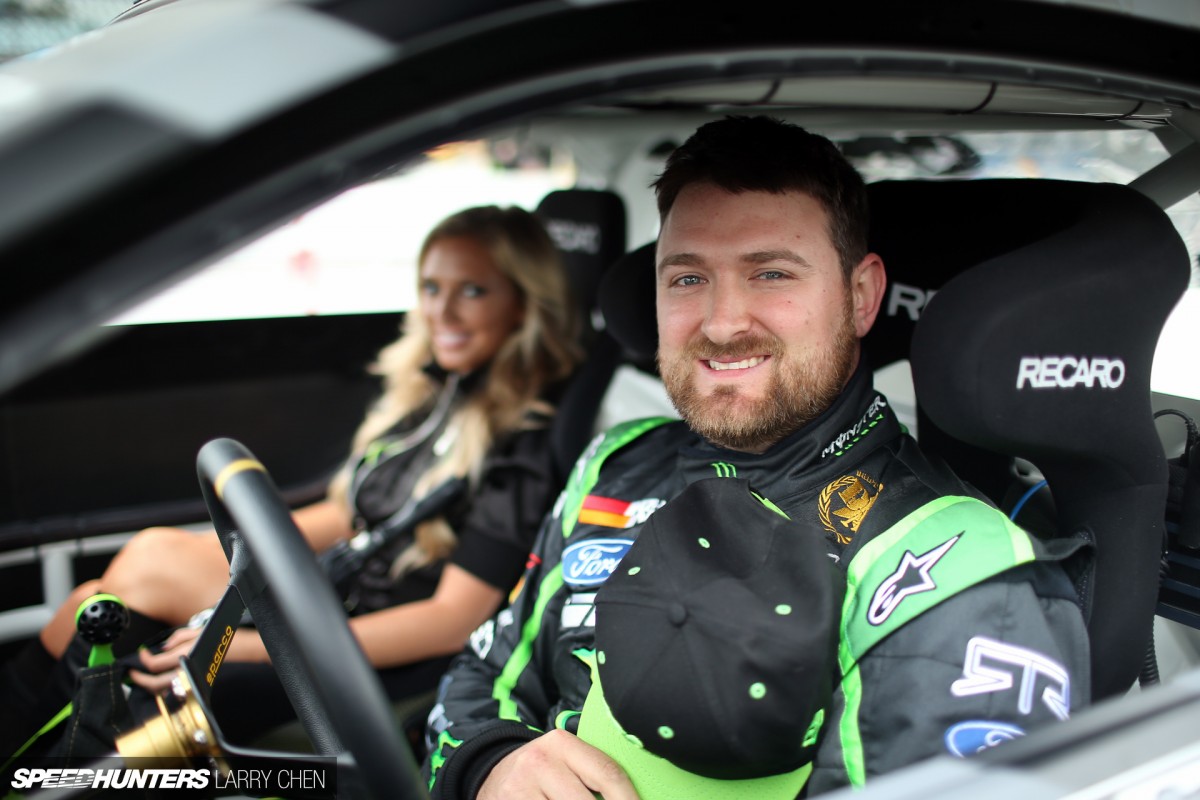 I really like Irwindale. I've had some of the most successful moments of my career there and I feel like I don't have any pressure, which is the first time I felt that way going into the finals. Because it's like at this point, I don't have anything to prove in the final round.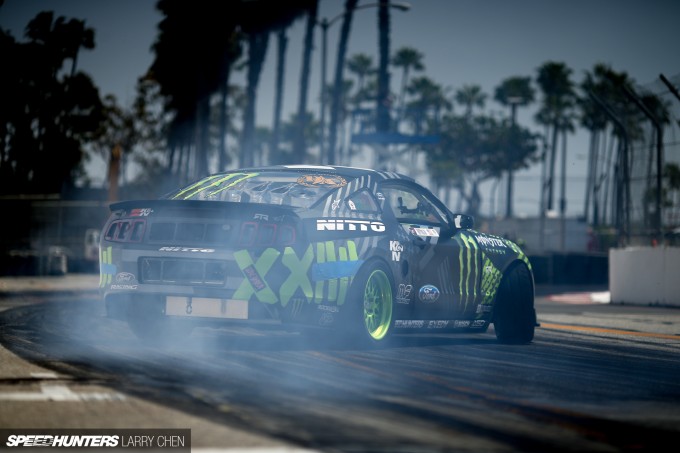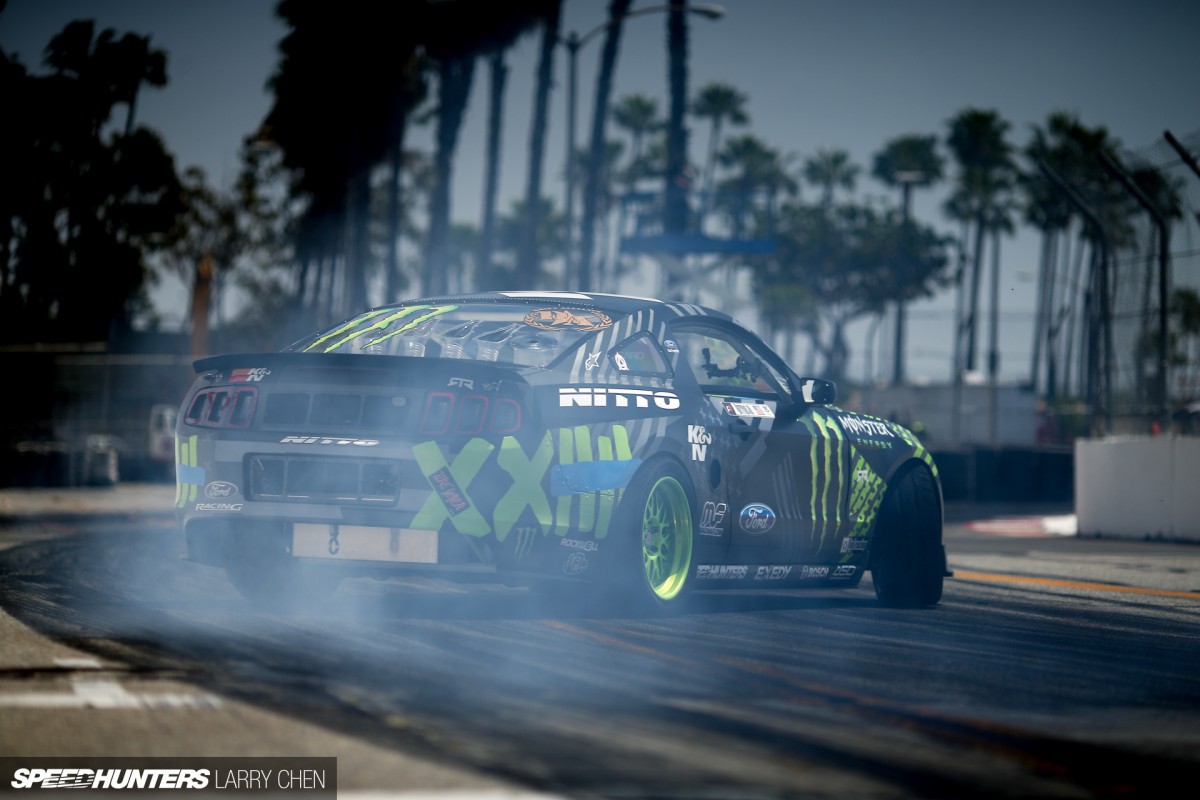 I'm going to go out there and do what we've been doing all year.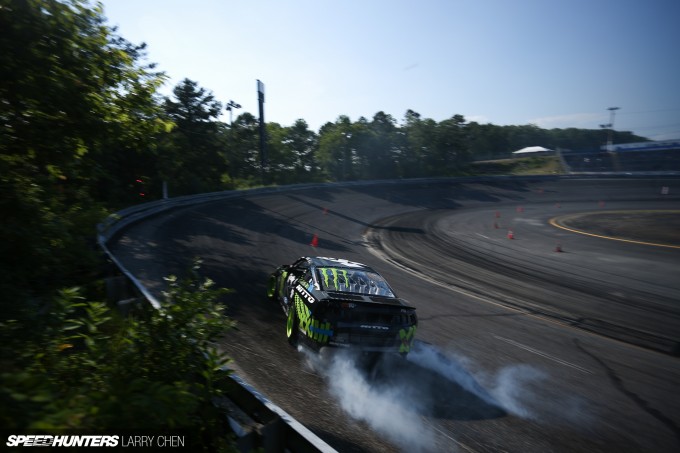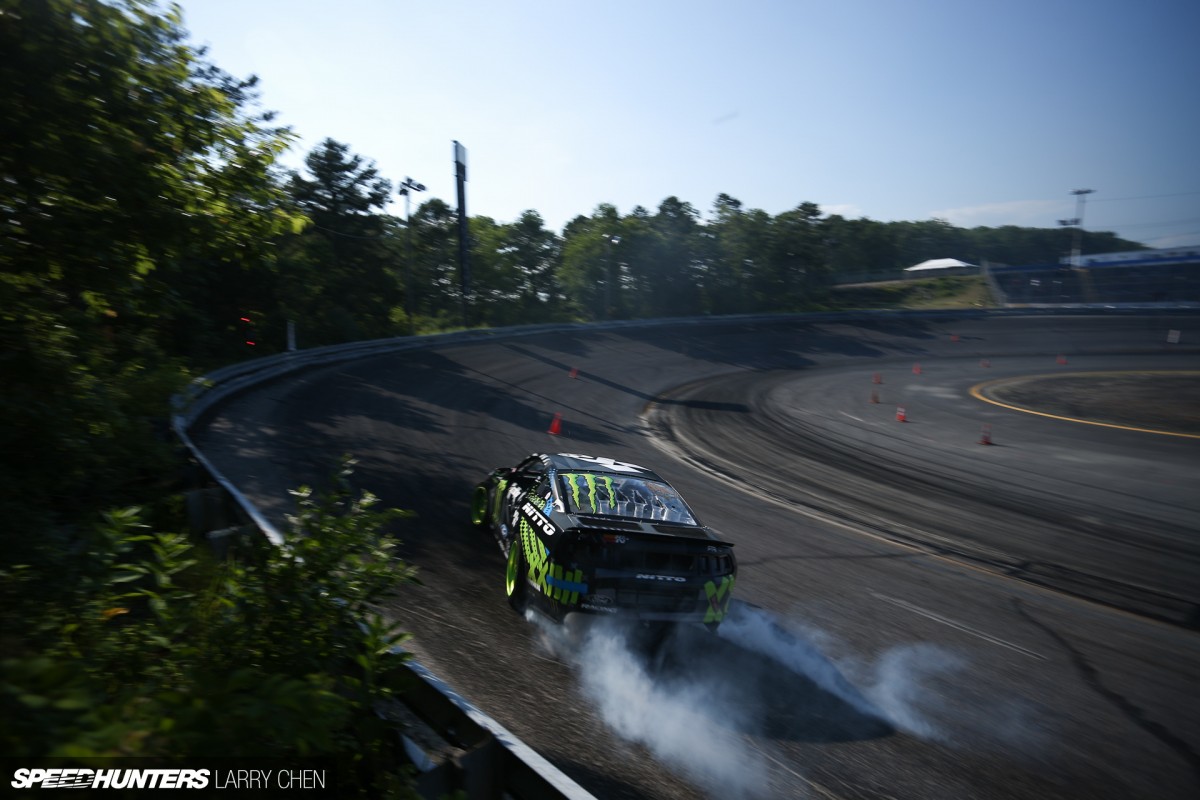 I think a lot of these issues and a lot of these things that have happened within Formula D and just in general some of the false perceptions have given me an attitude of like, "Can't worry about any of that. Worry about what you're doing."  And for me, I know who I am, I know who my team is, I know about what we care about and our genuine passion.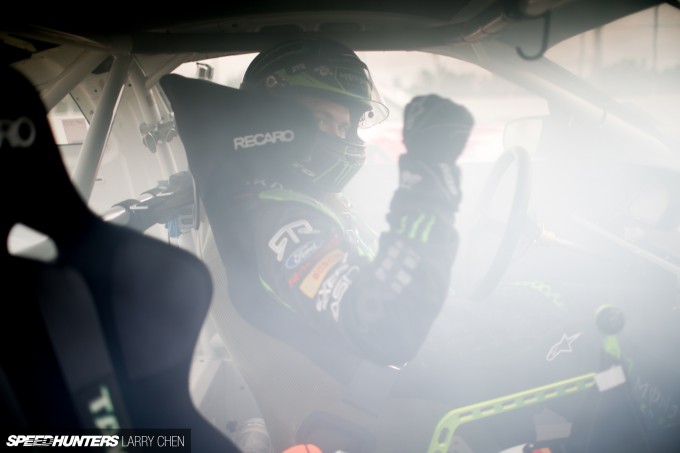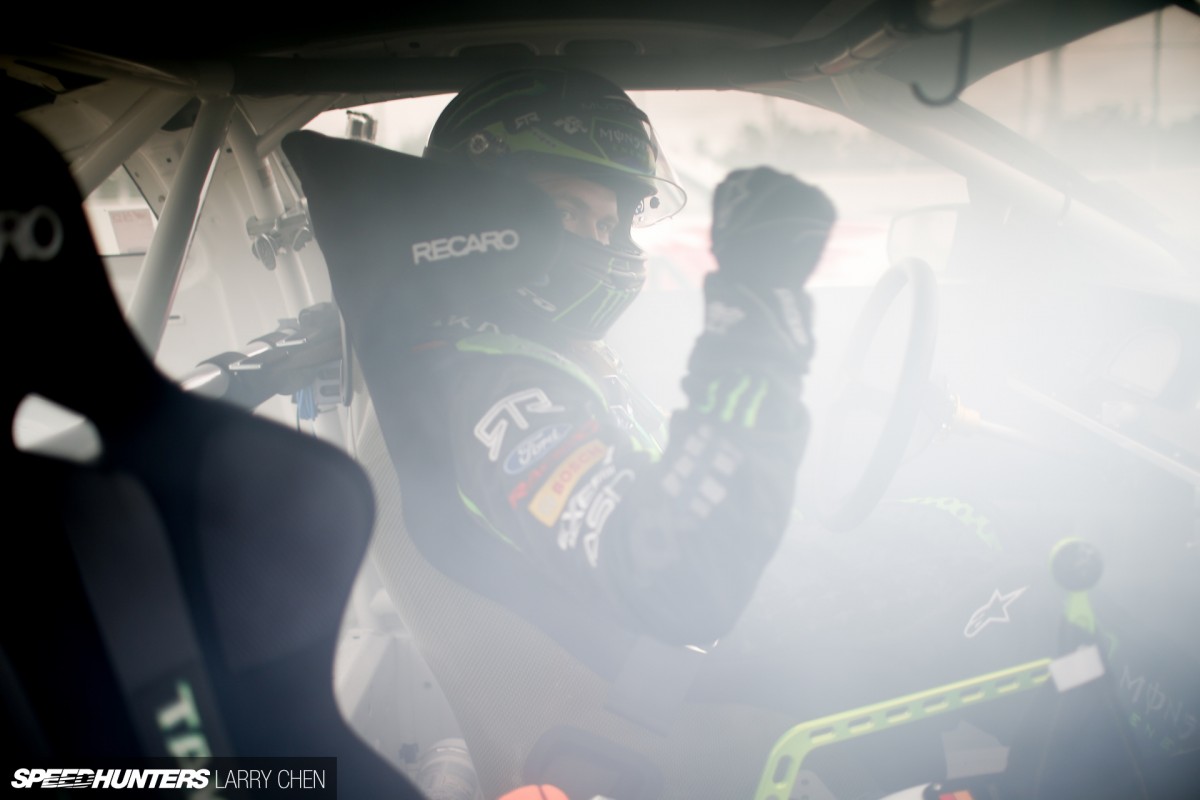 I just don't have anything to prove.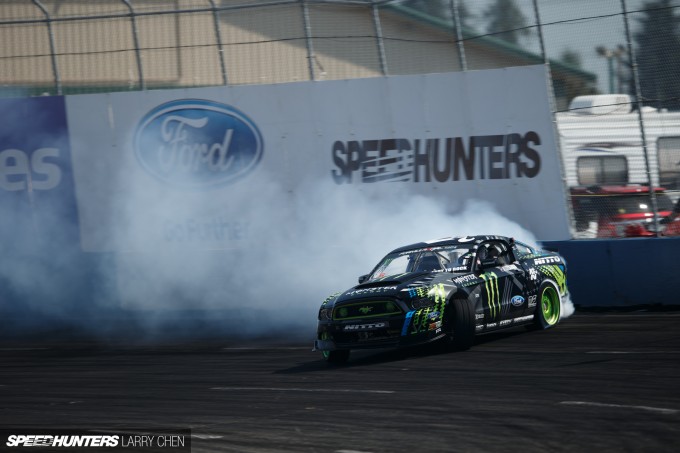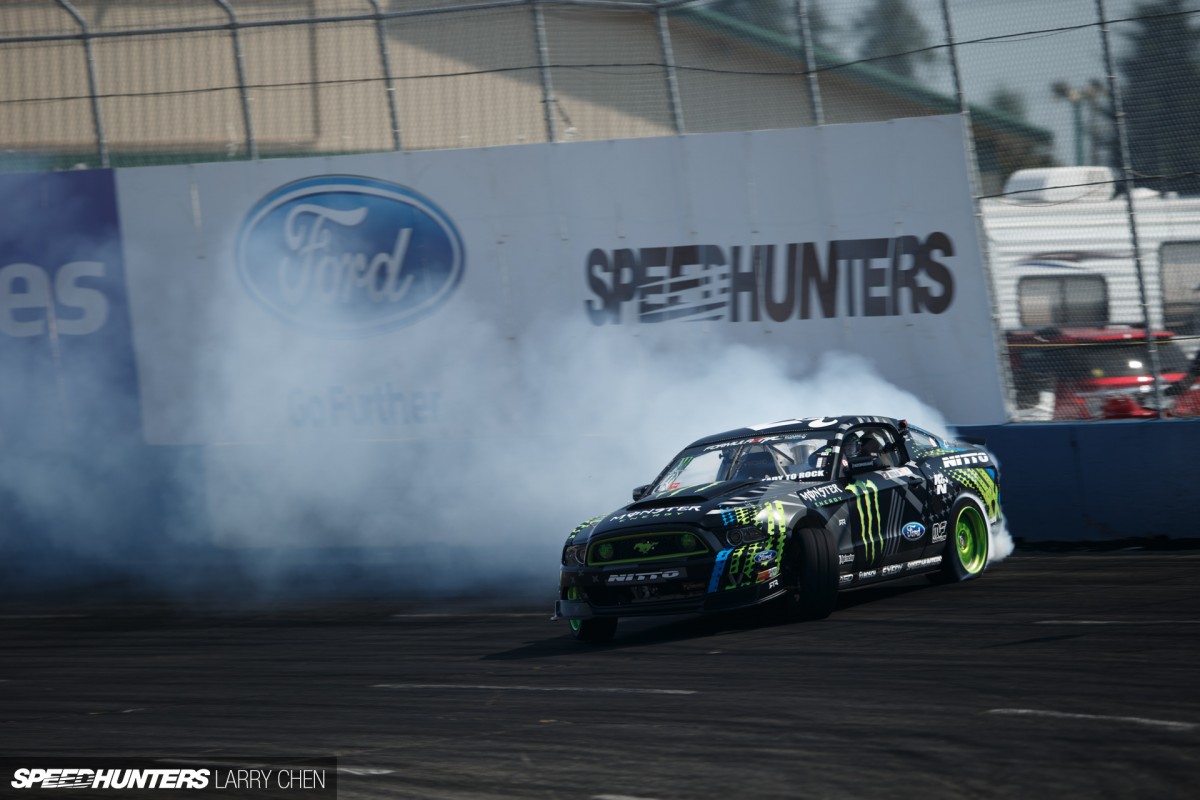 I'm going to go out there and drive as hard as I can and I know how competitive that is, and I know how competitive we can be and are, and we'll just see what happens.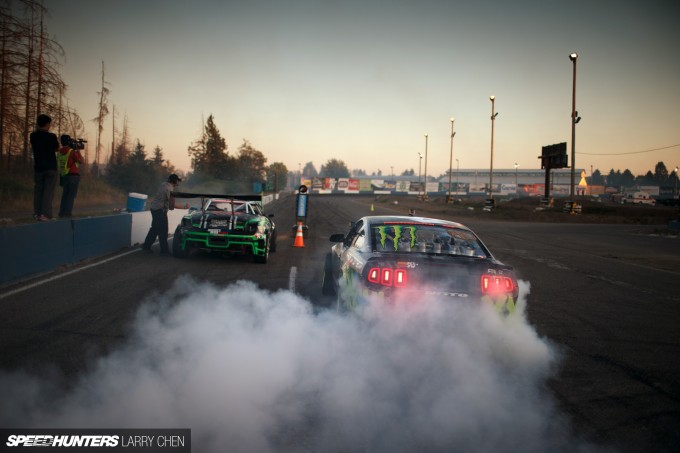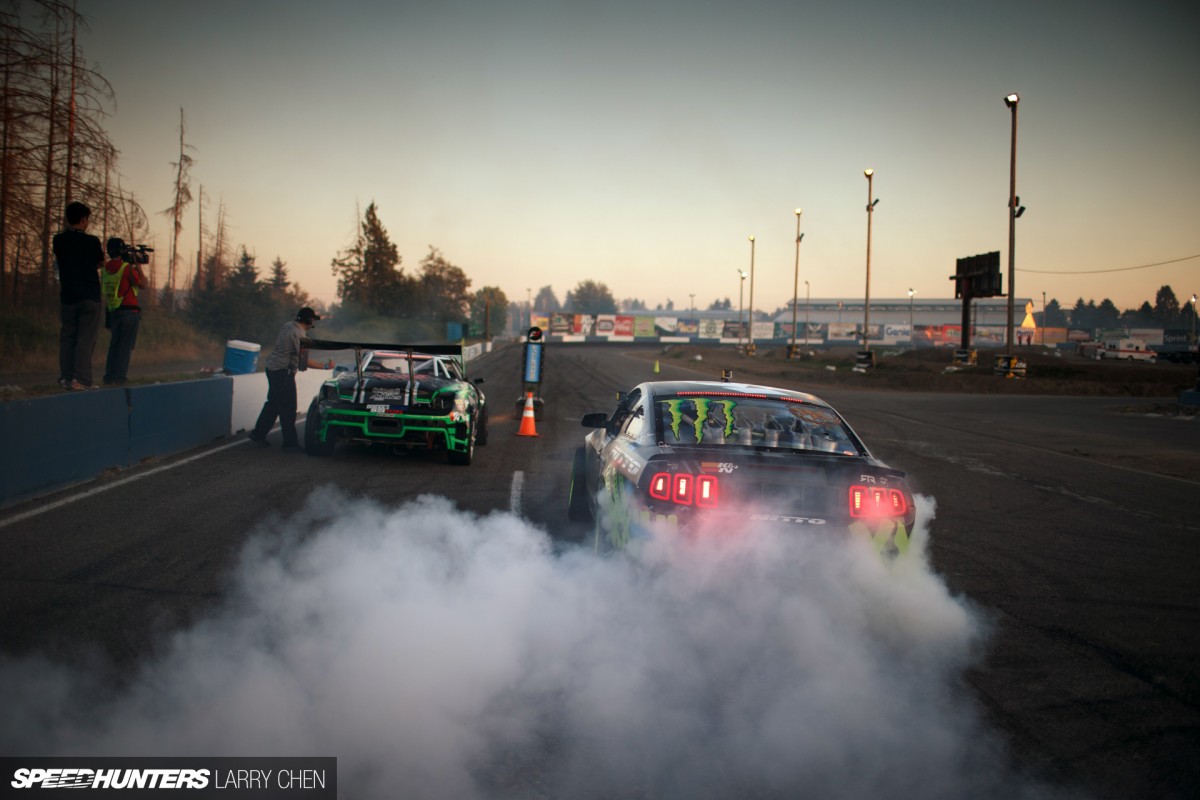 I definitely would love to go home with a win, that's for sure.