It comes down to this
As I was shooting the end of qualifying at the Formula Drift finals, the president and co-founder of Formula Drift, Jim Liaw, was slaving away trying to figure out the different ways the championship could mathematically end. He crunched the numbers, and I wanted to share with you guys the possibilities for the Formula Drift finals in terms of the chase for the championship.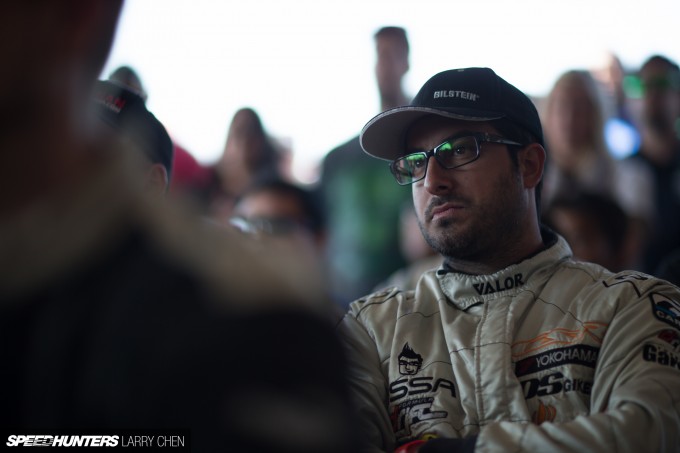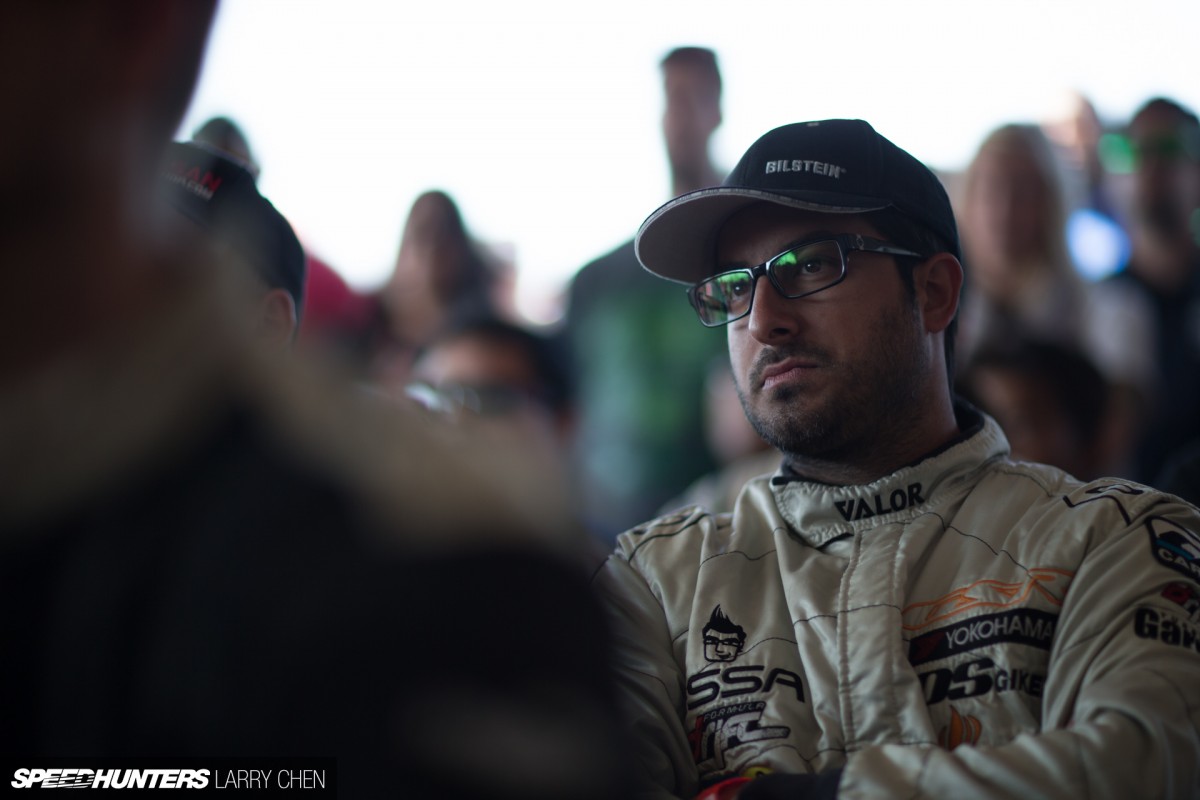 Right off the bat, Mike Essa has increased his lead over Chris Forsberg, since he qualified in first. He is currently 24.5 points ahead of Chris with a total of 501.5.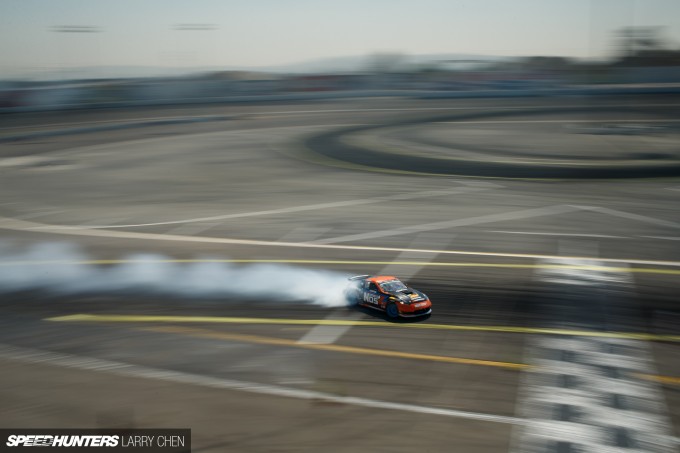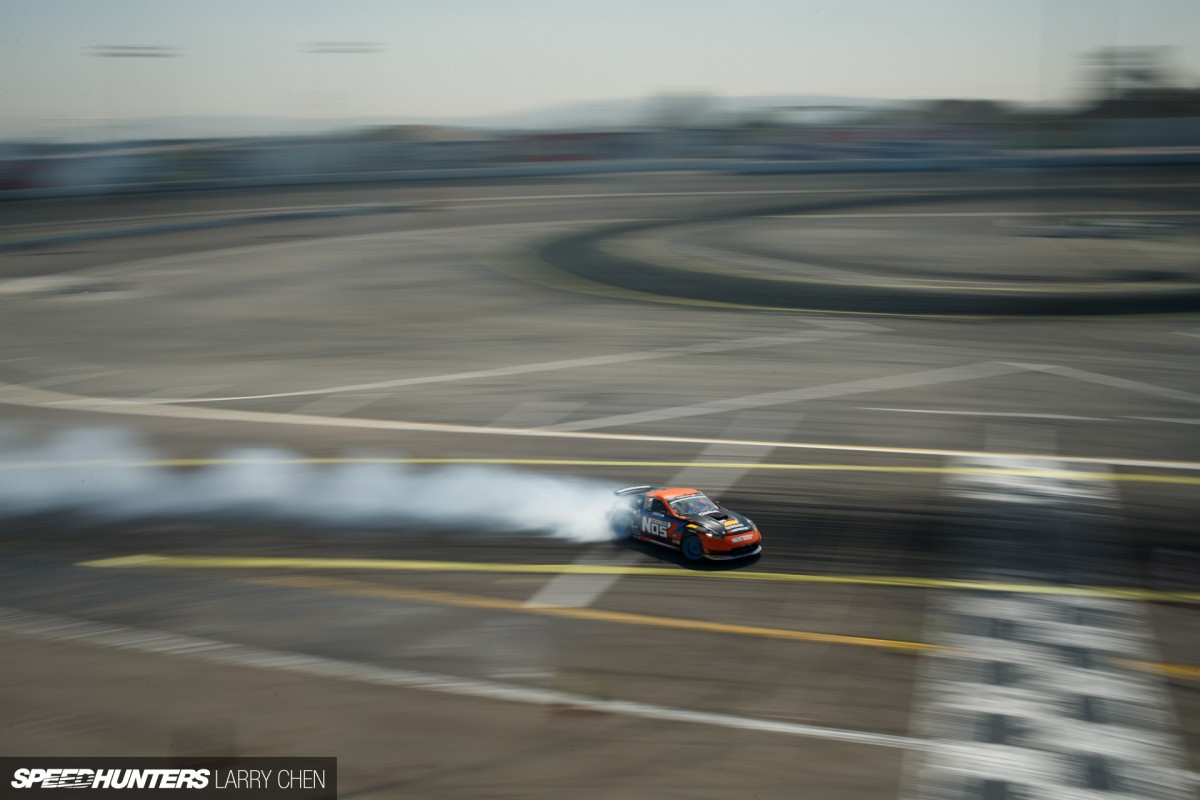 Chris qualified in eighth place, but he has a very good chance of picking up his second championship because of the way the bracket is stacked.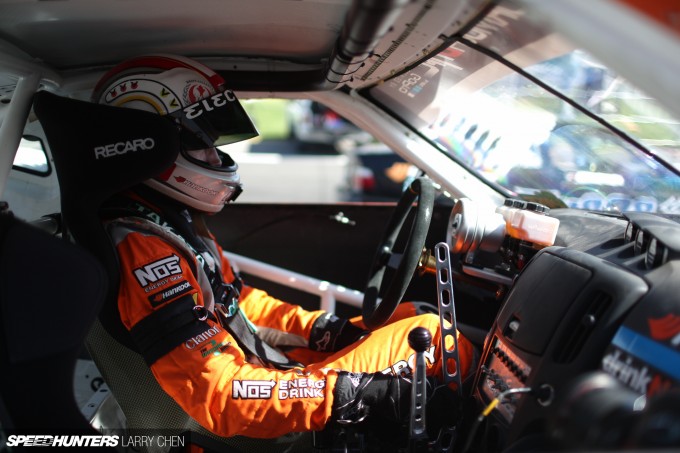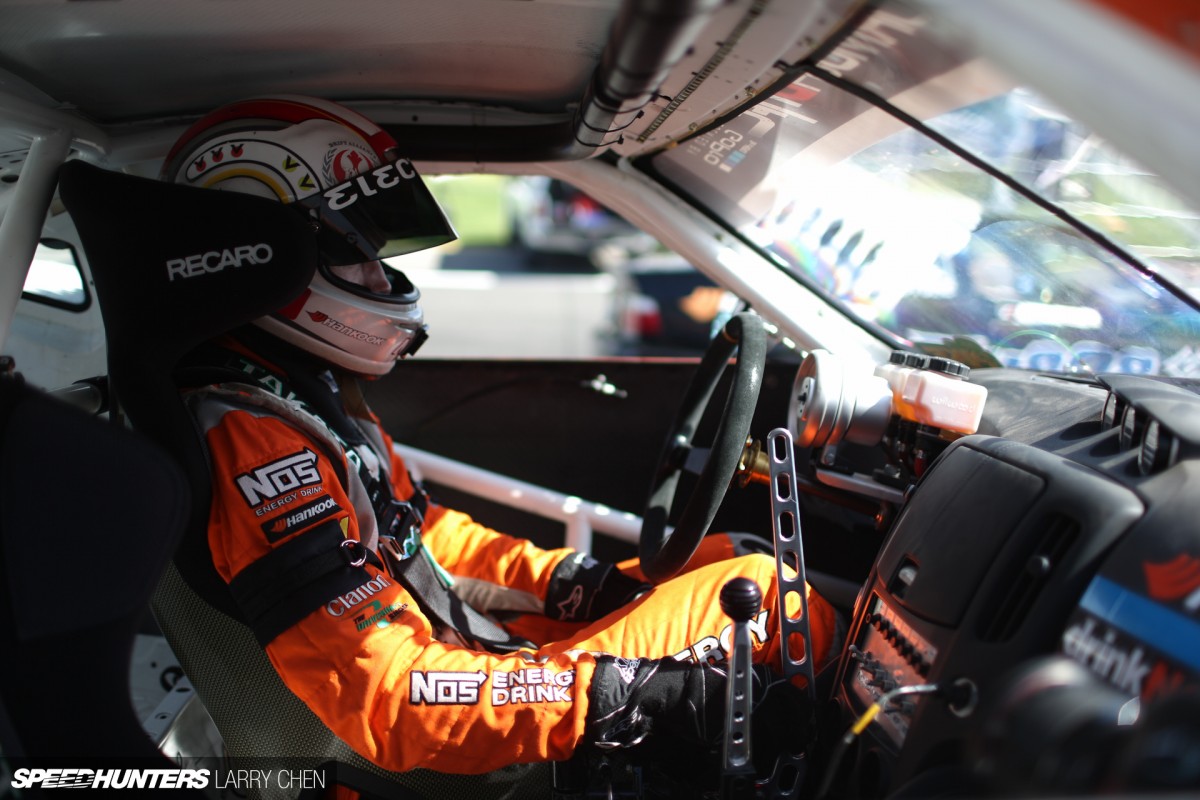 It's possible that Forsberg will actually meet Essa in the Top 8 bracket. If Forsberg knocks him out, then he gets the championship only if he gets at least second place. Of course, if Forsberg gets knocked out by Essa, then Essa automatically wins the championship.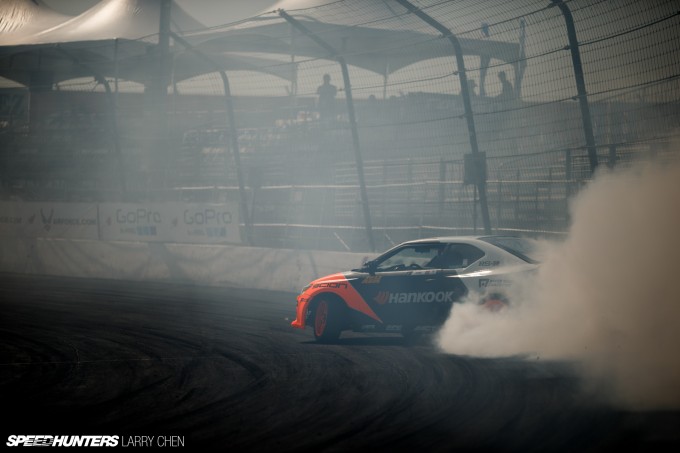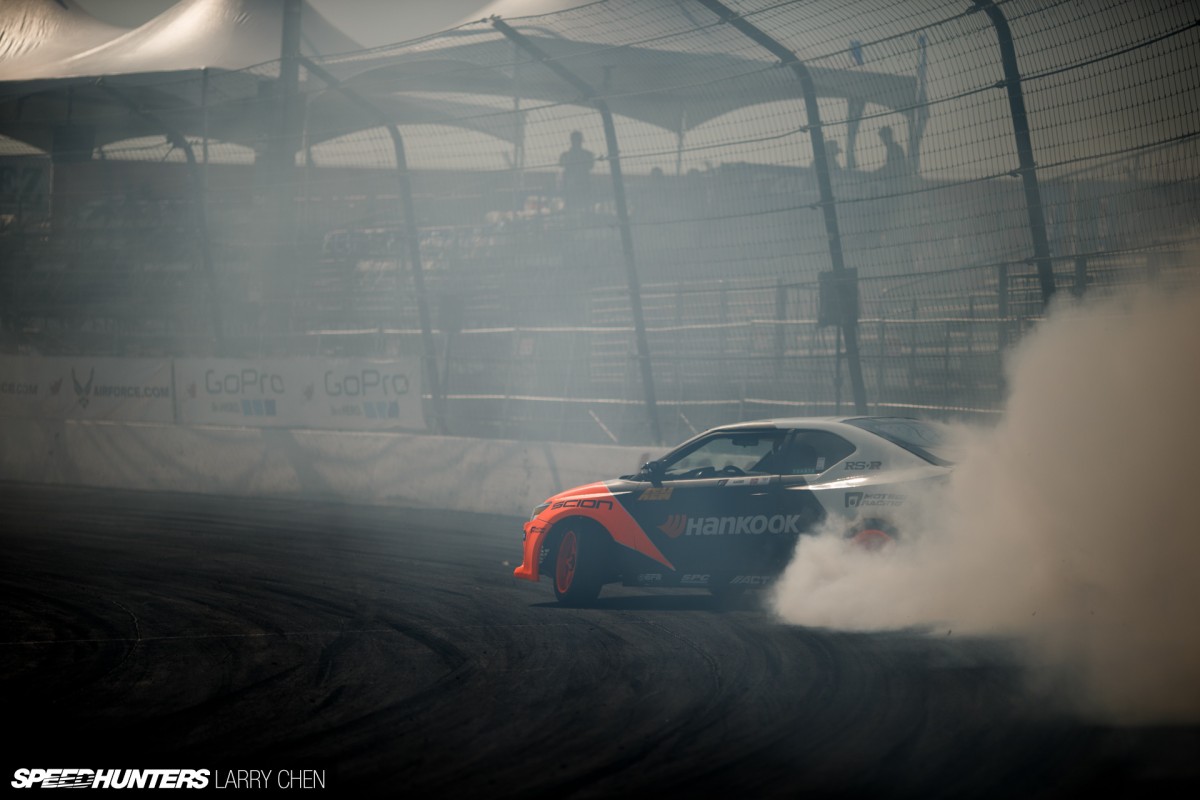 At this point, Speedhunters driver Fredric Aasbø has a very slim chance of taking the championship – both Essa and Forsberg would have to be knocked out of the Top 32 bracket, and Fredric would have to win the event.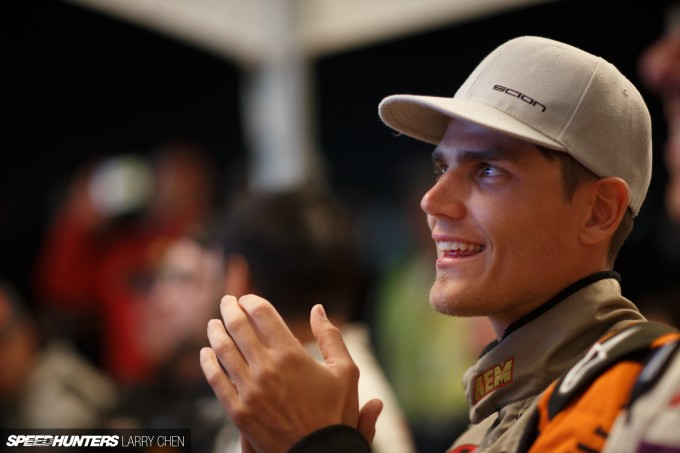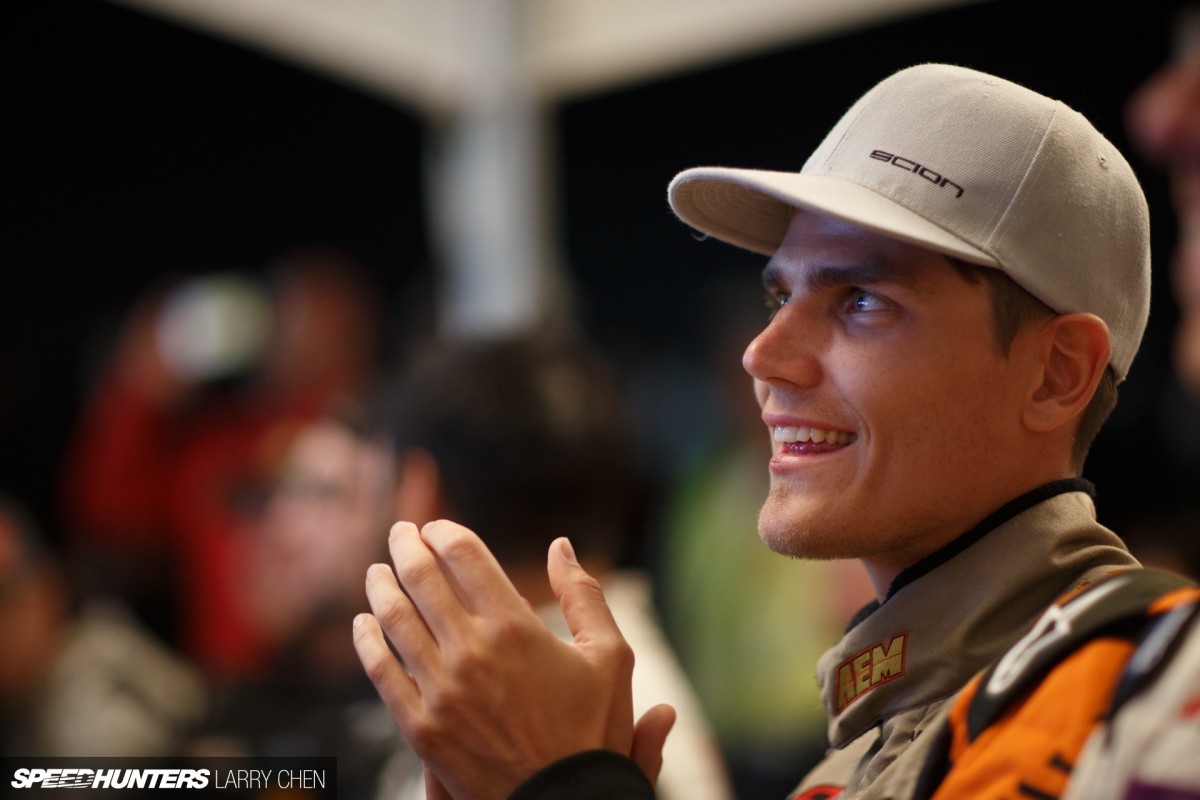 Fredric has had such a great year, and some tough calls did not help his race for the championship. I know for a fact that he will be coming out swinging next year.
Scenarios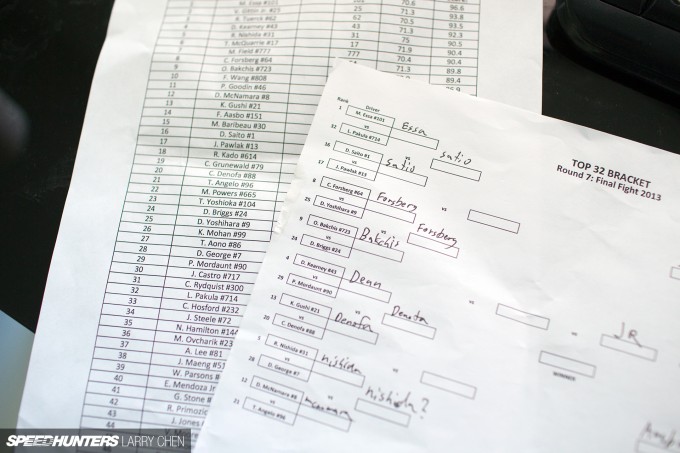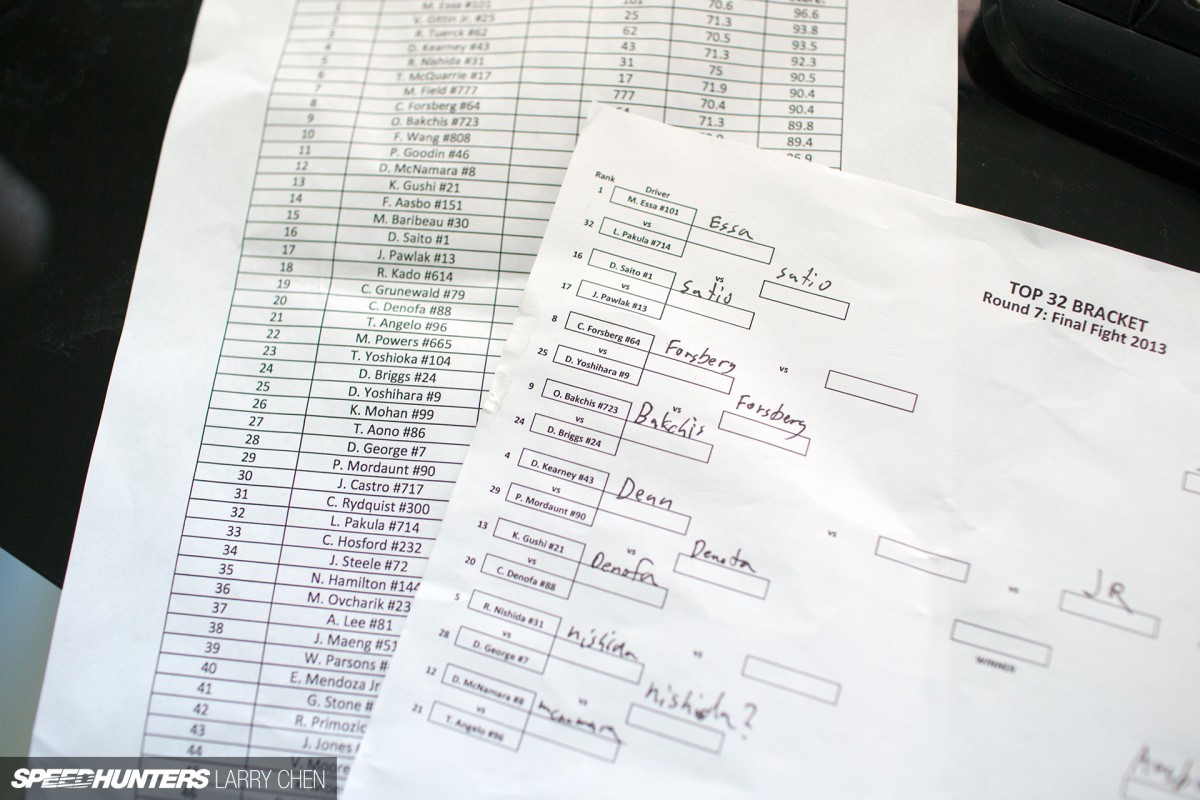 Lets take a closer look at the bracket that the two contenders are in. Now, these are just speculations and predictions – it could turn out totally different. How crazy would it be for Daigo and Forsberg to duke it out knowing that if Saito wins, Essa would win the championship. Honestly for me this would be the dream scenario; I am just giddy just thinking about it as I write this post over my morning coffee.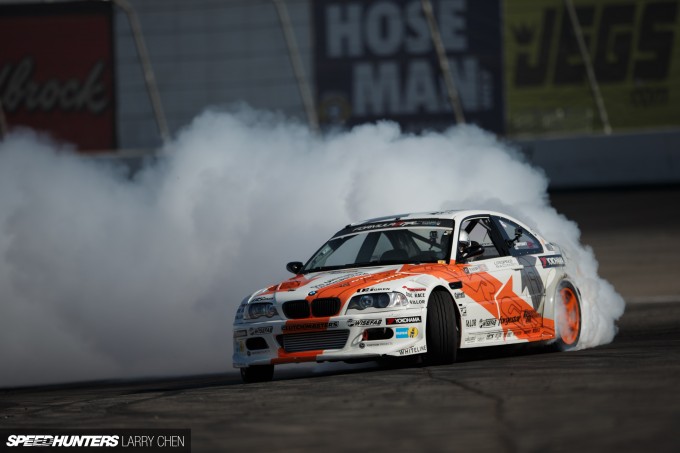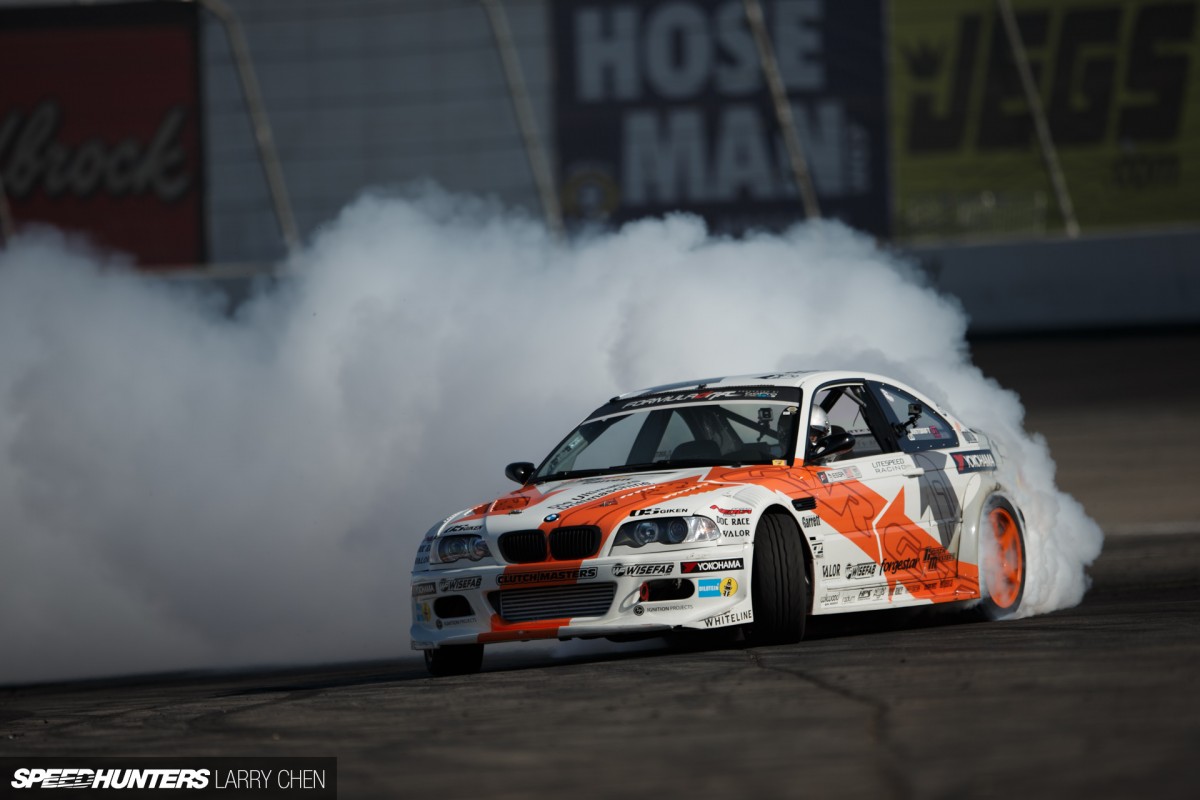 So the first pair is Essa versus Luke Pakula. They are friends and they started drifting together, but I have a feeling Luke will not back down even though his friend is fighting for his first championship. In the end, Essa has the advantage seeing as he qualified first and he will be leading initially, plus Luke is a rookie.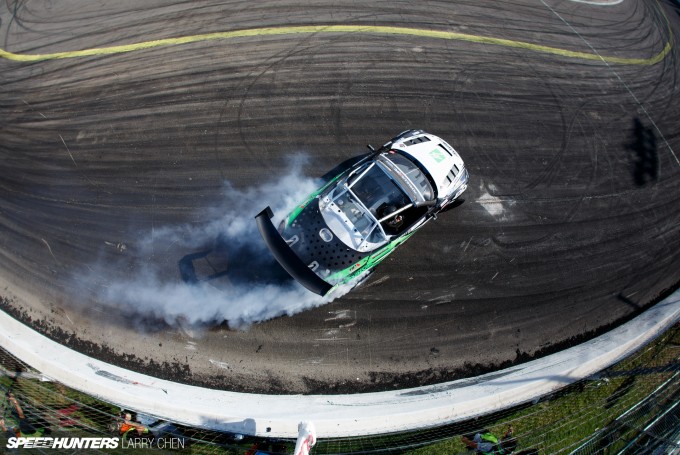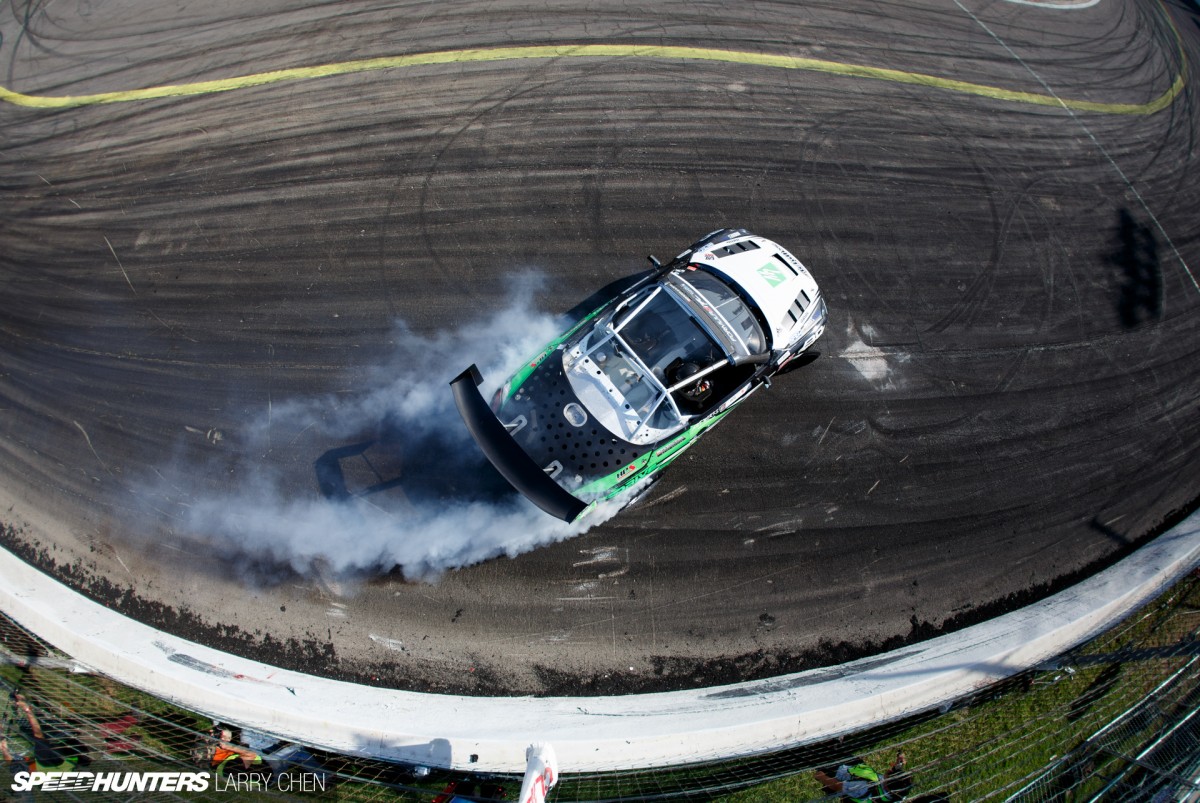 The second pair is where it gets very interesting. Daigo Saito will be battling with Justin Pawlak. This is a battle fit for the finals, but the fact that it's happening in the Top 32 is just crazy. This seems to be due to the new qualifying format, as Justin scored a 91.8 on his second run, which would have put him in the fifth qualifying spot if we were using the old qualifying format.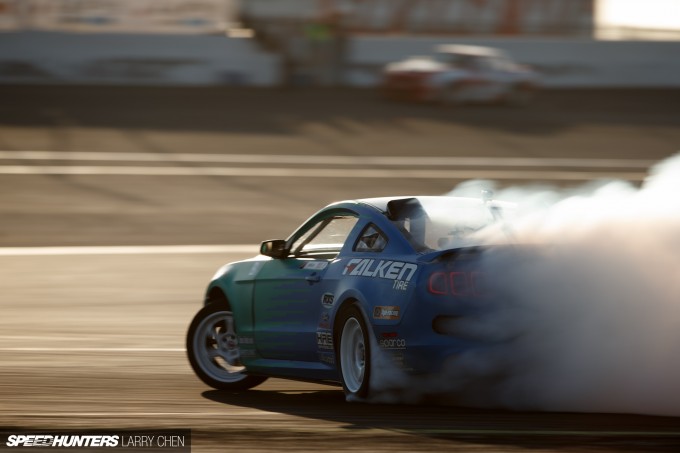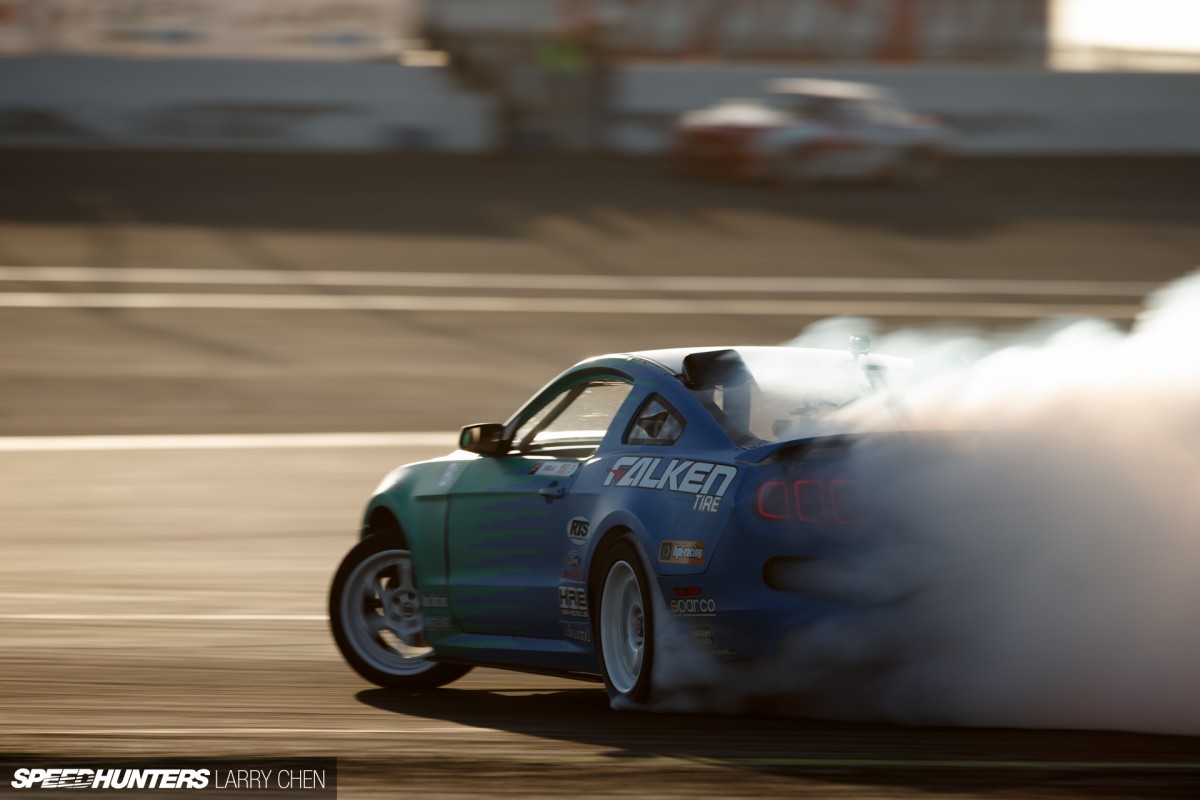 These drivers have met three times and Daigo has come out on top every time. So historically speaking Daigo has the advantage, but there is almost no way to know because he has been having ECU issues all year. After six rounds he finally switched to another system. I saw the team constantly adjusting and improving the tune over the weekend, but you never know. Who comes out on top here will ultimately be a huge deciding factor in who will win the championship, because the person who moves on will battle with Mike Essa in the Top 16.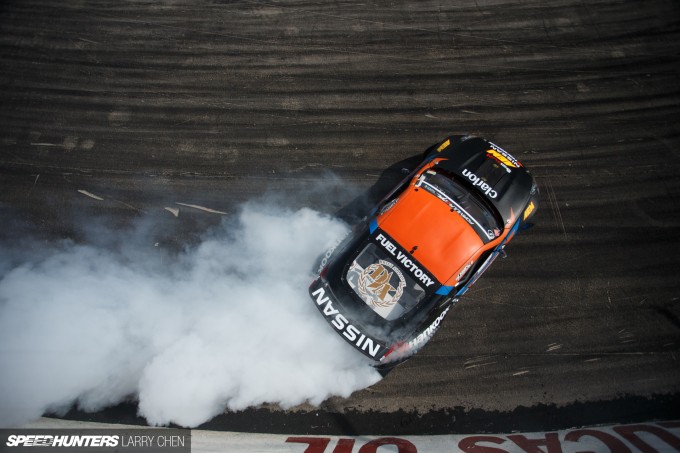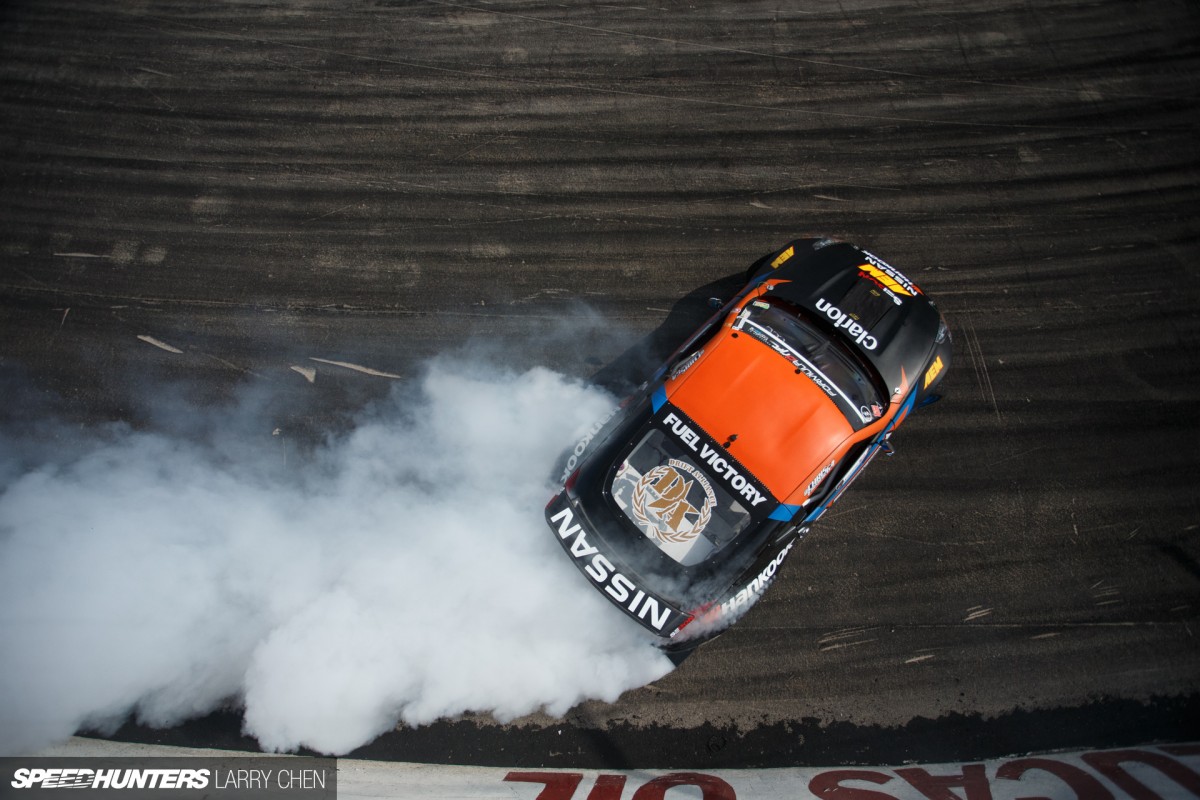 The next battle in the Top 32 is also very stacked. We have seen this plenty of times. Chris Forsberg and Daijiro Yoshihara have met in battle 11 times! Dai has won six of those battles.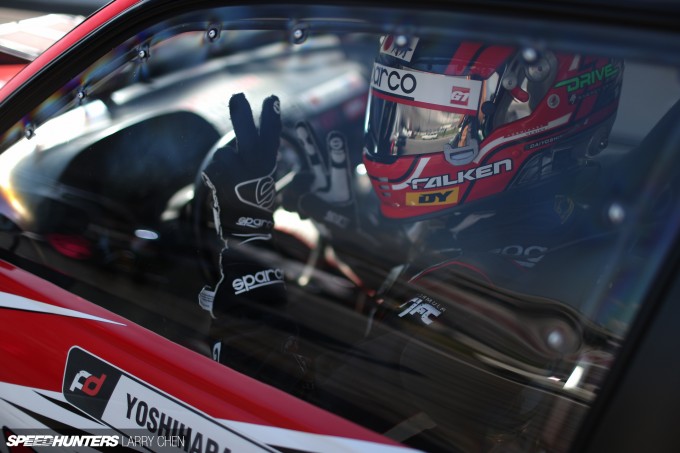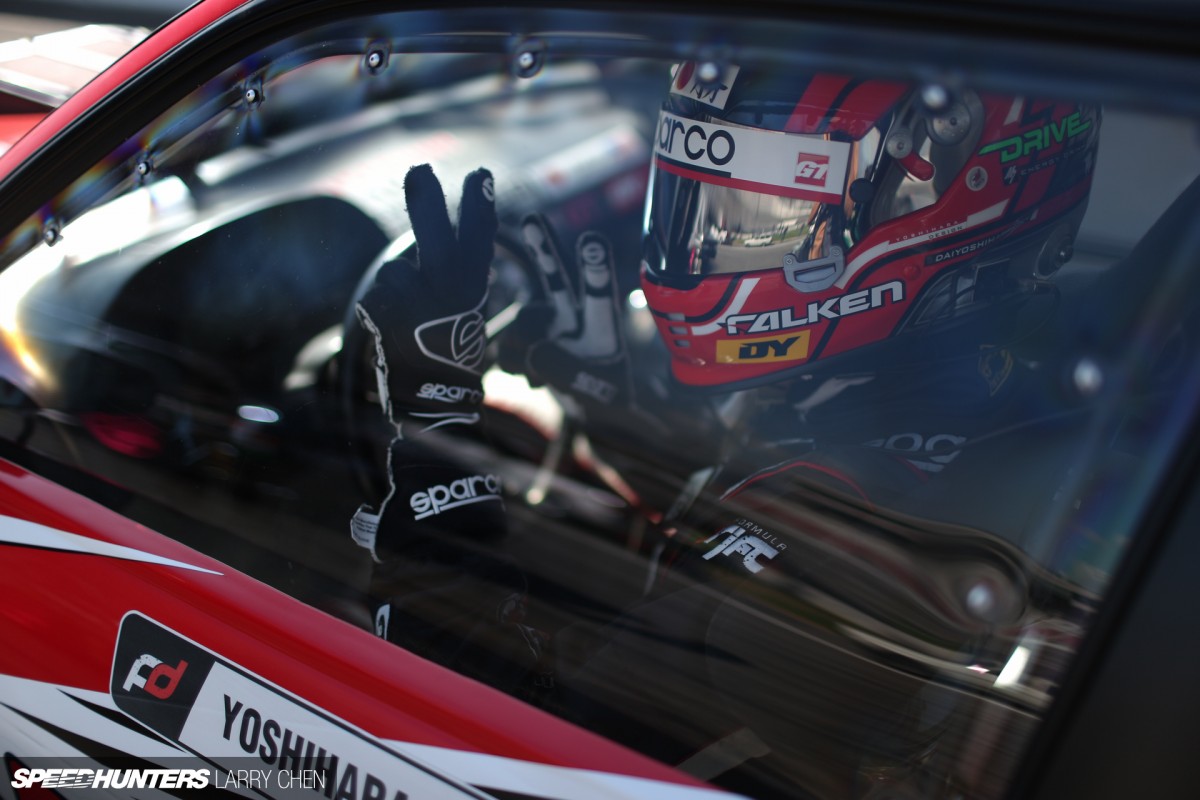 These two are very evenly matched, but I will have to give the advantage to Chris, due to Dai having a major mechanical failure during practice.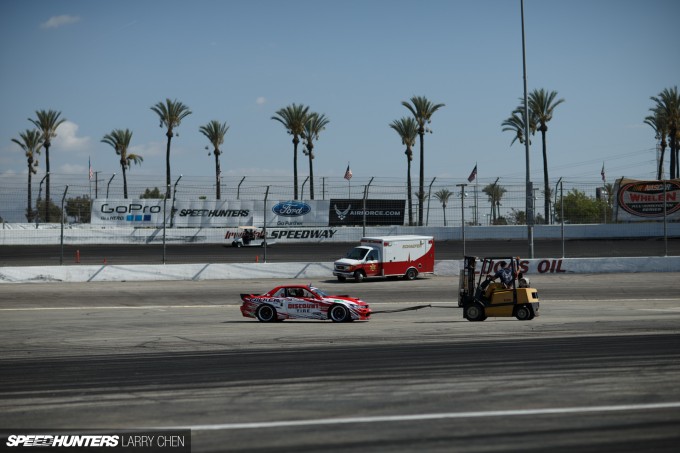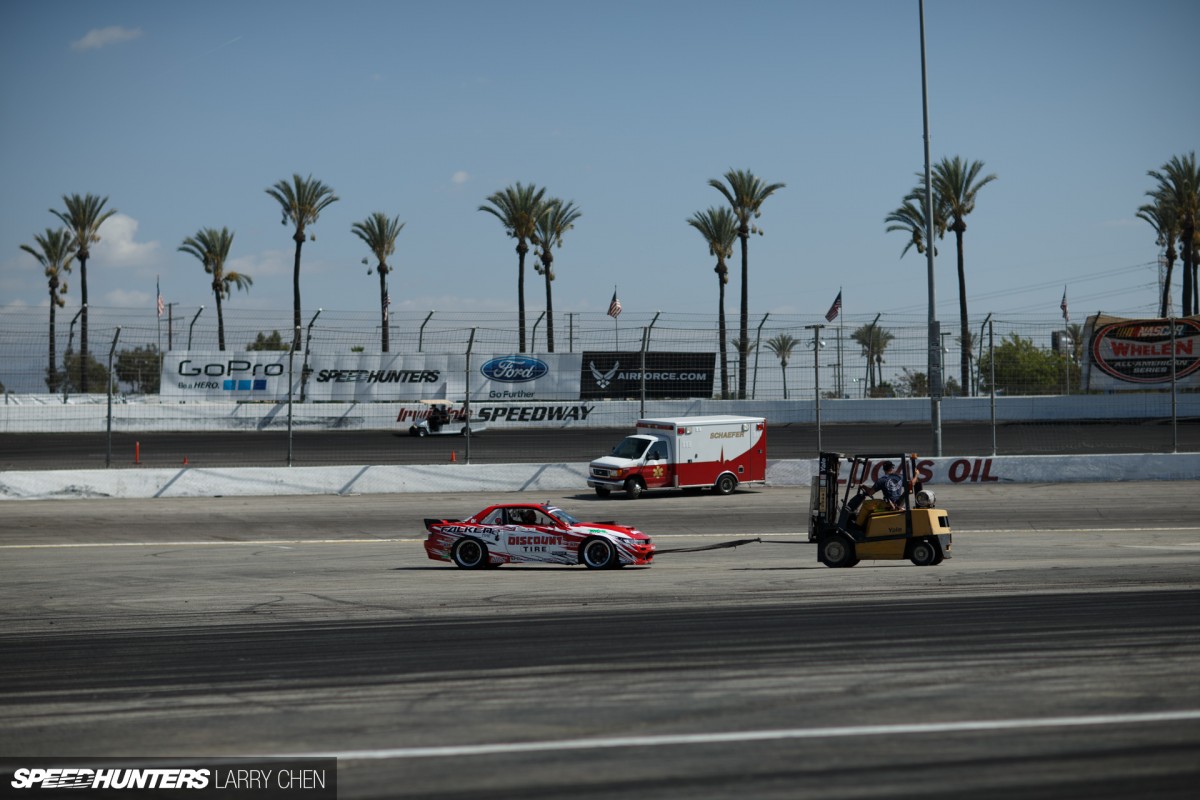 They lost an engine, but the boys at SPD Metal Works pulled an all-nighter, finishing and dynoing the spare motor at 6am the next morning.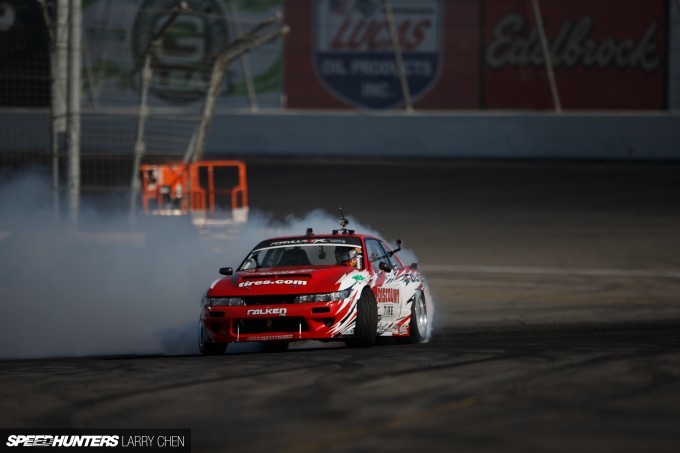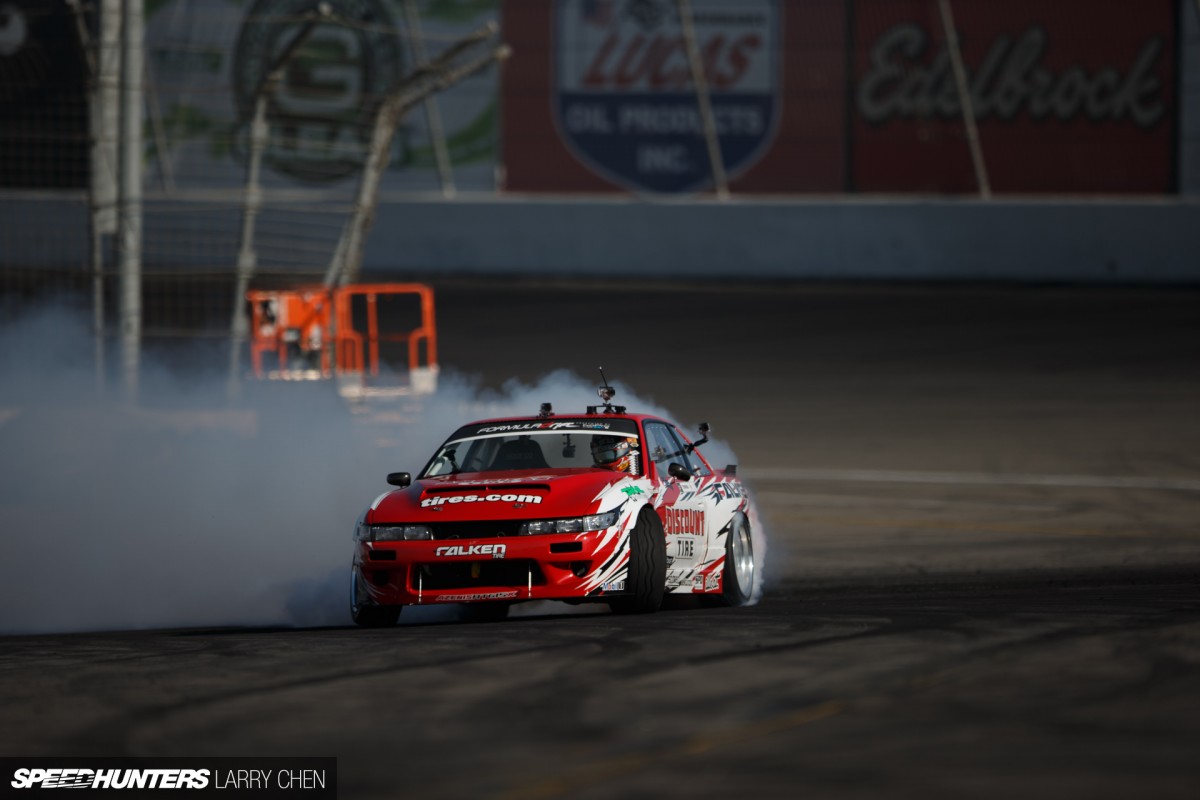 The car was down 100 horsepower, so I definitely think that was a factor in Dai's lower than usual qualifying score in 25th spot.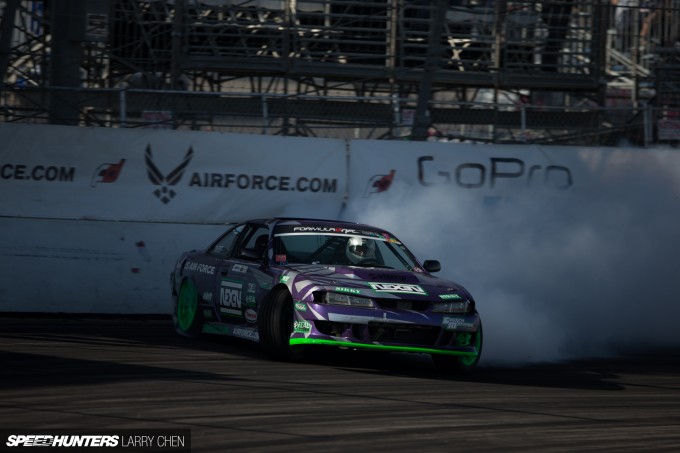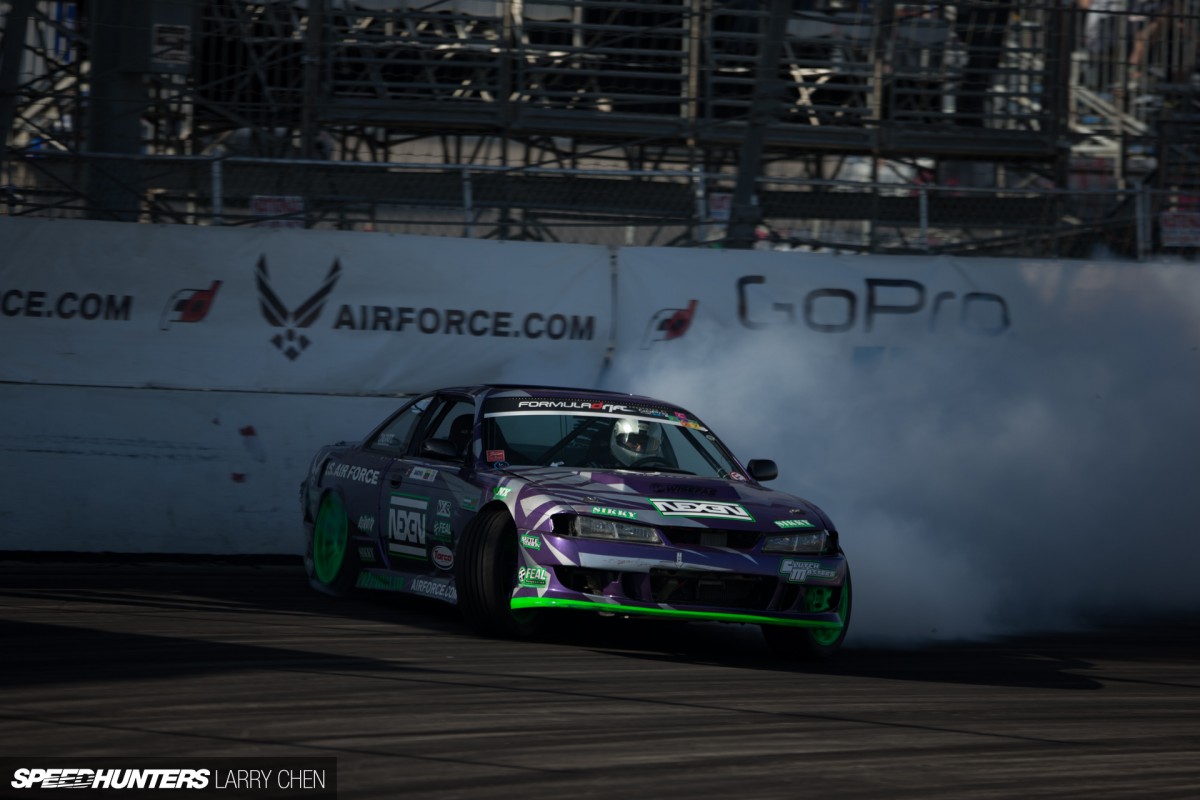 The final bracket that will have a huge factor in the championship is between Odi Bakchis and Dave Briggs.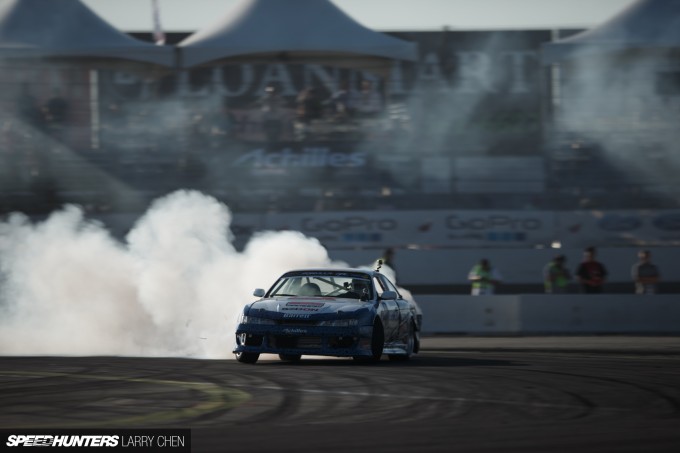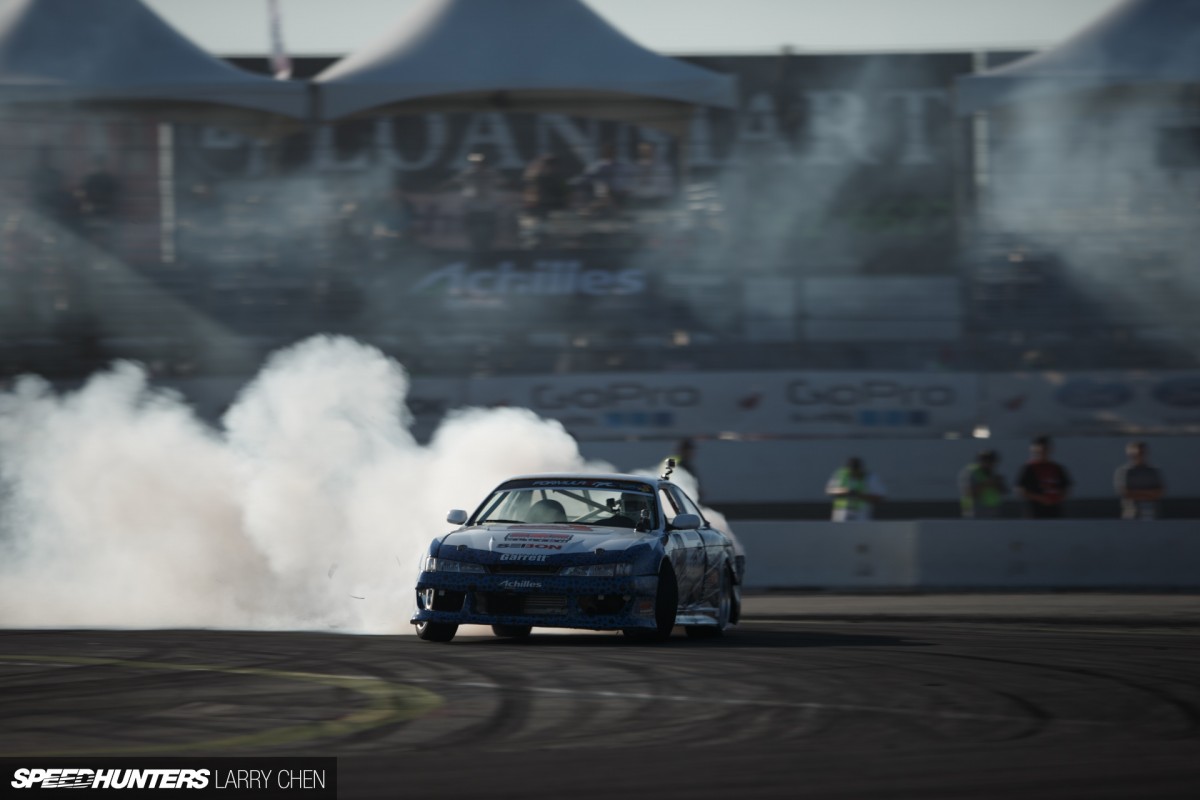 Both drivers are super capable, as we have seen Odi take out Vaughn Gittin, Justin Pawlak and Ryan Tuerck before.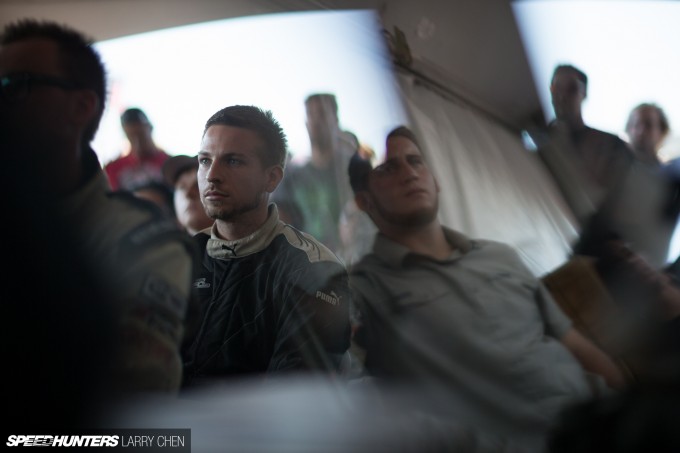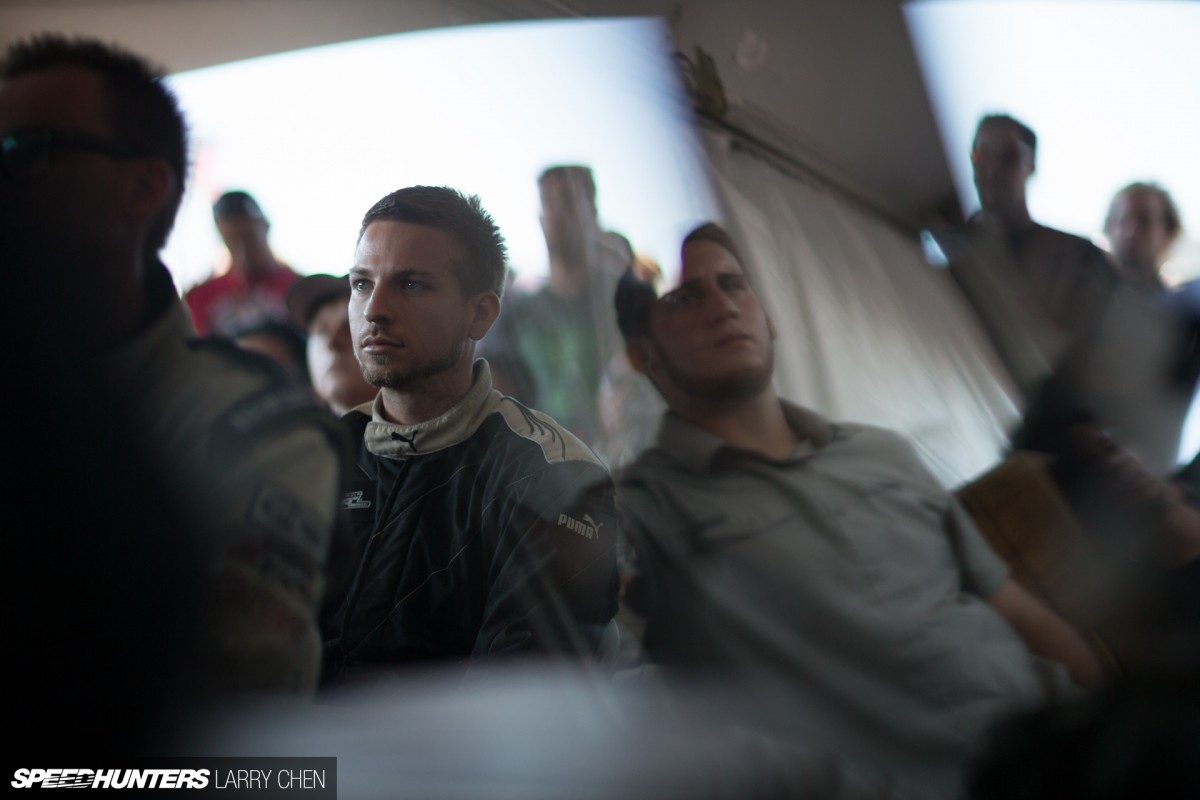 I think Dave Briggs' inner evil child is the only thing stopping him from moving on, otherwise I feel like it will be a good battle.
The Top 16 and beyond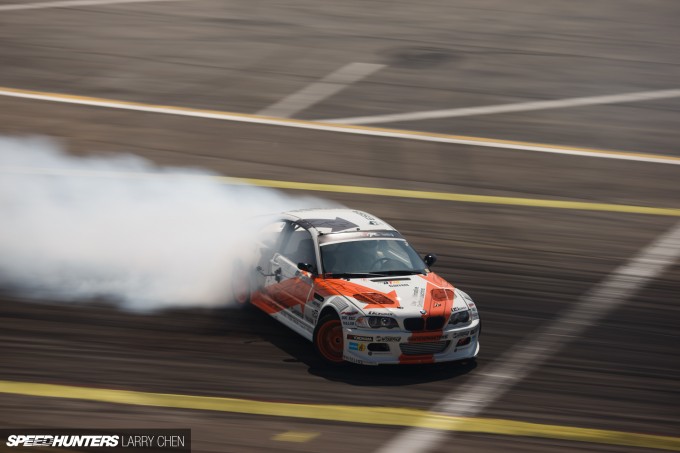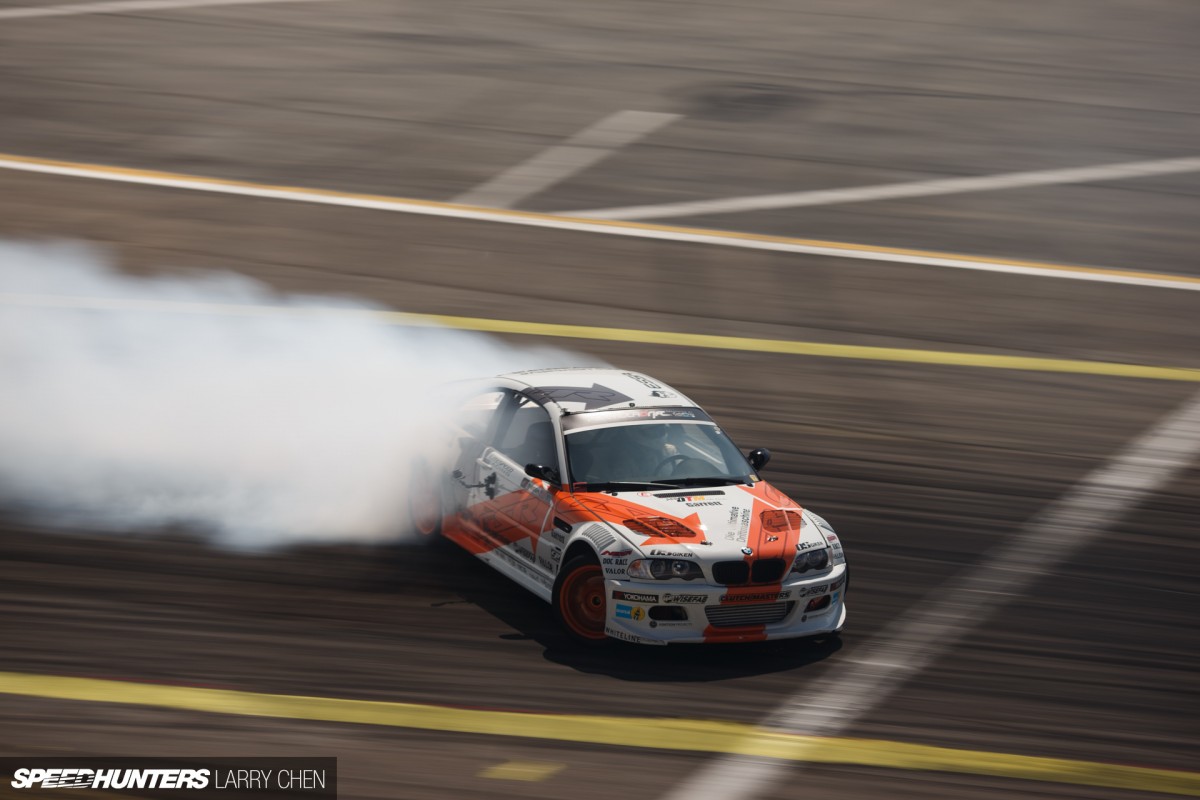 The Top 16 is when it gets very interesting, because if Essa loses he will end up with 555.5 points. This would mean Forsberg has to get second place in order to win the championship, because landing a third place spot would only get him 555 points – half a point shy of tying with Essa.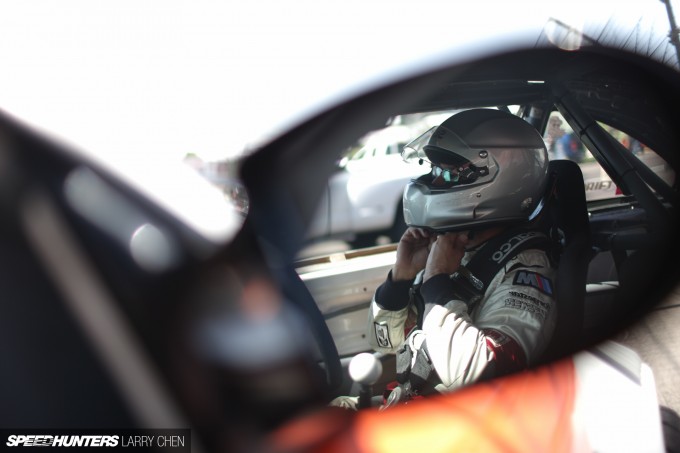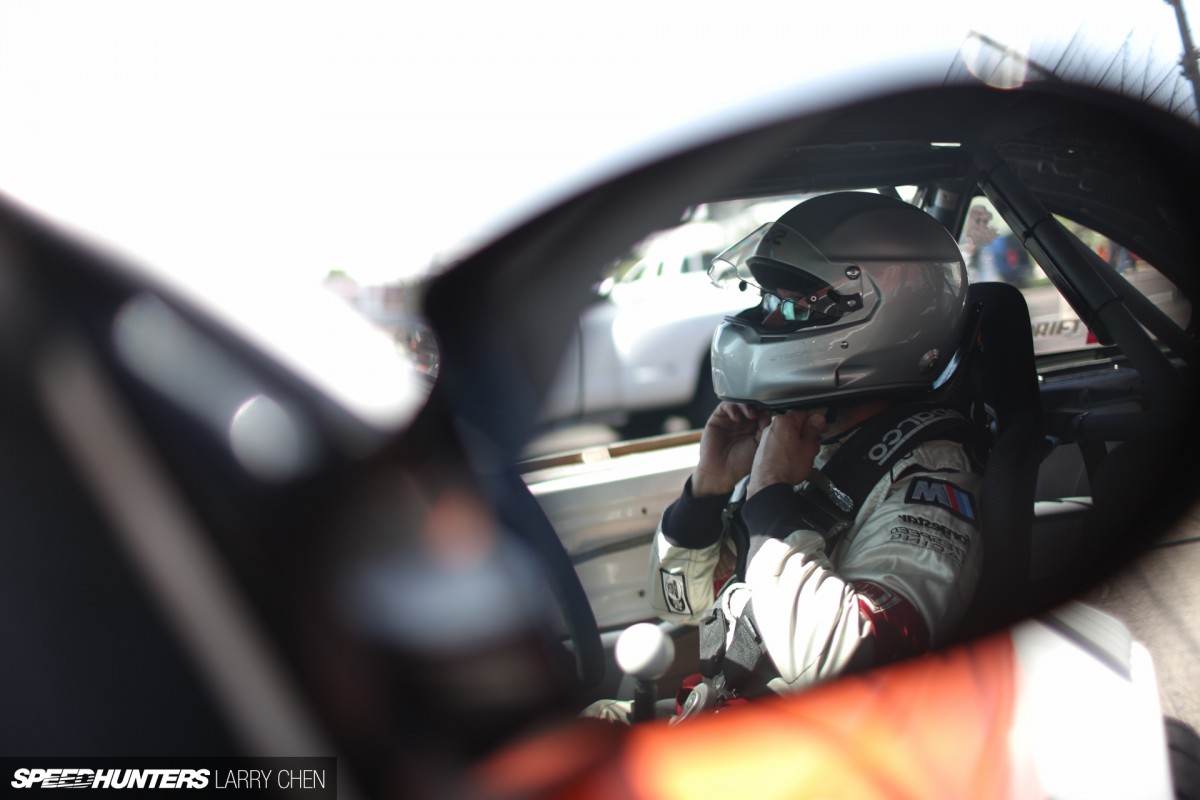 It's not going to be an easy battle though, because he will either meet Daigo Saito or Justin Pawlak.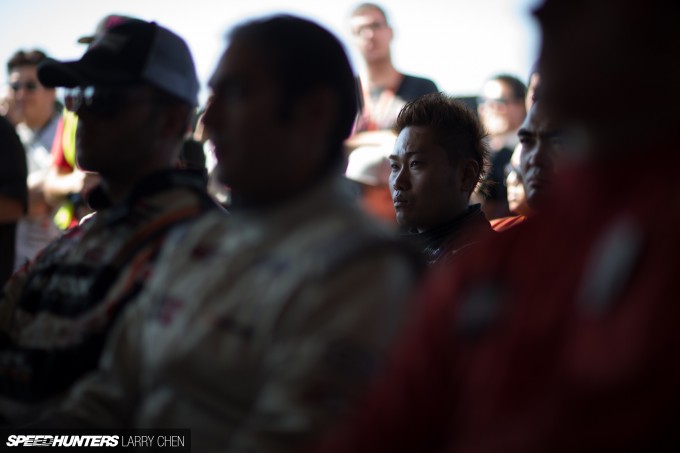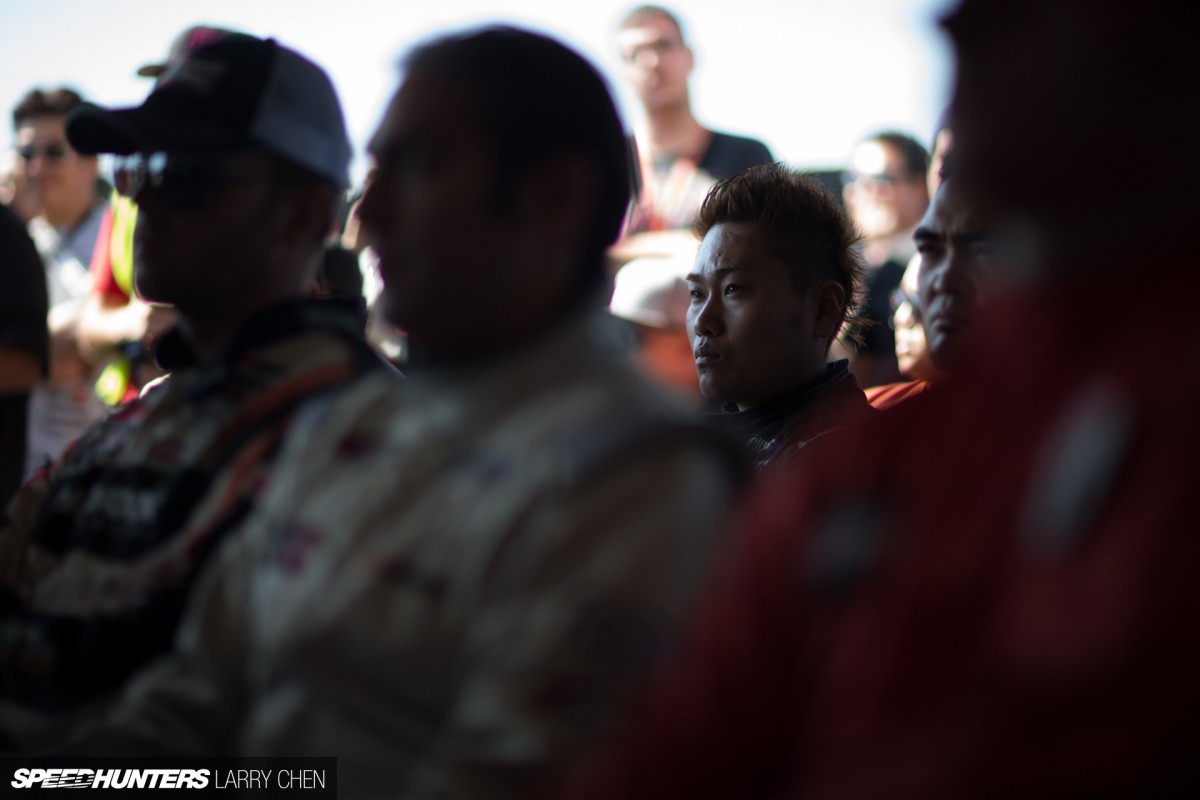 Essa has only met Daigo once in battle and that was this year in Palm Beach, which was for the win. Essa won the battle, but many people say it was not fair as Daigo's car was hurt from when Vaughn accidently plowed into him.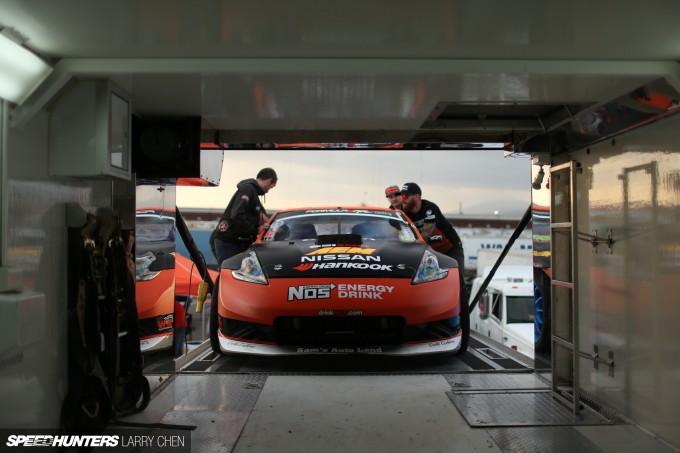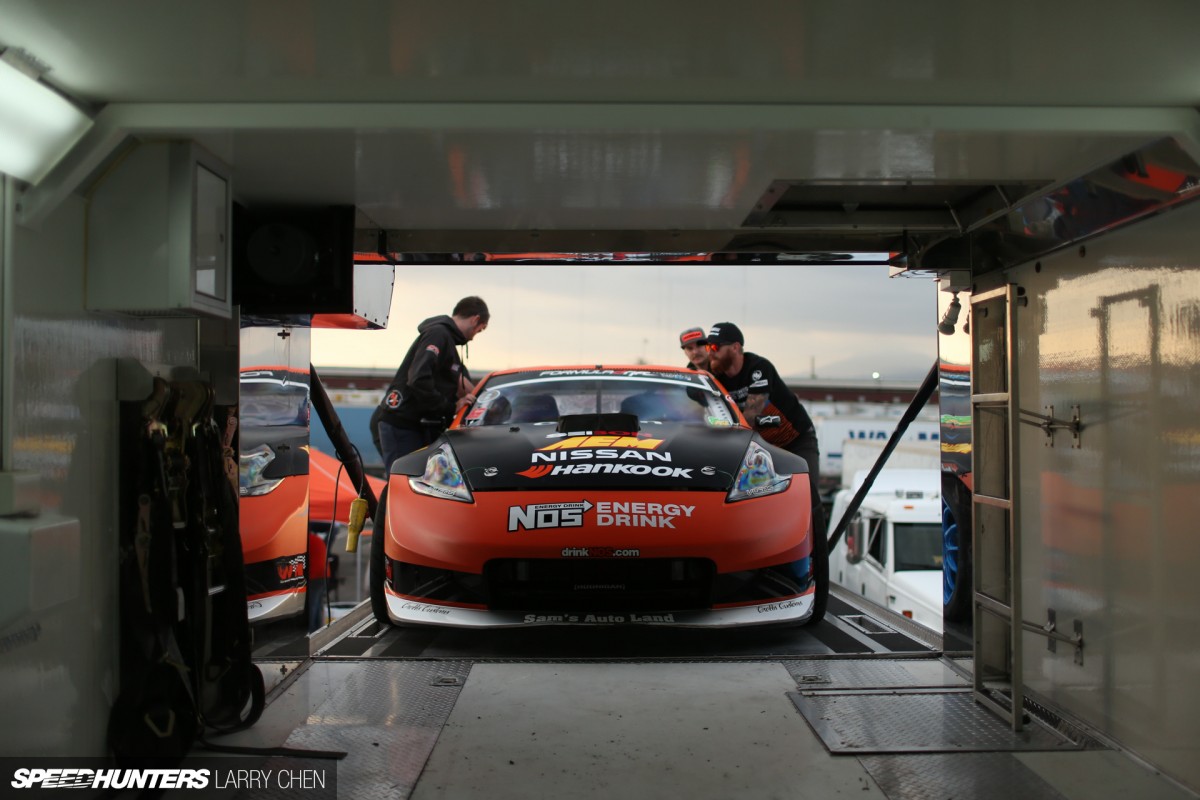 If Forsberg makes it into the Top 16 he will have to battle either Odi or Briggs. He has a advantage over both drivers.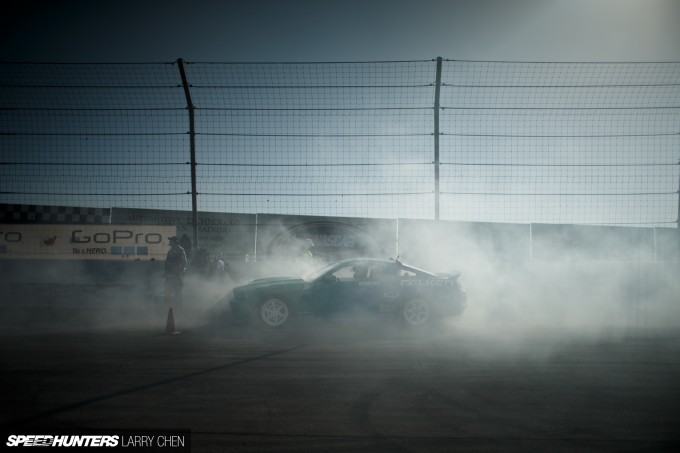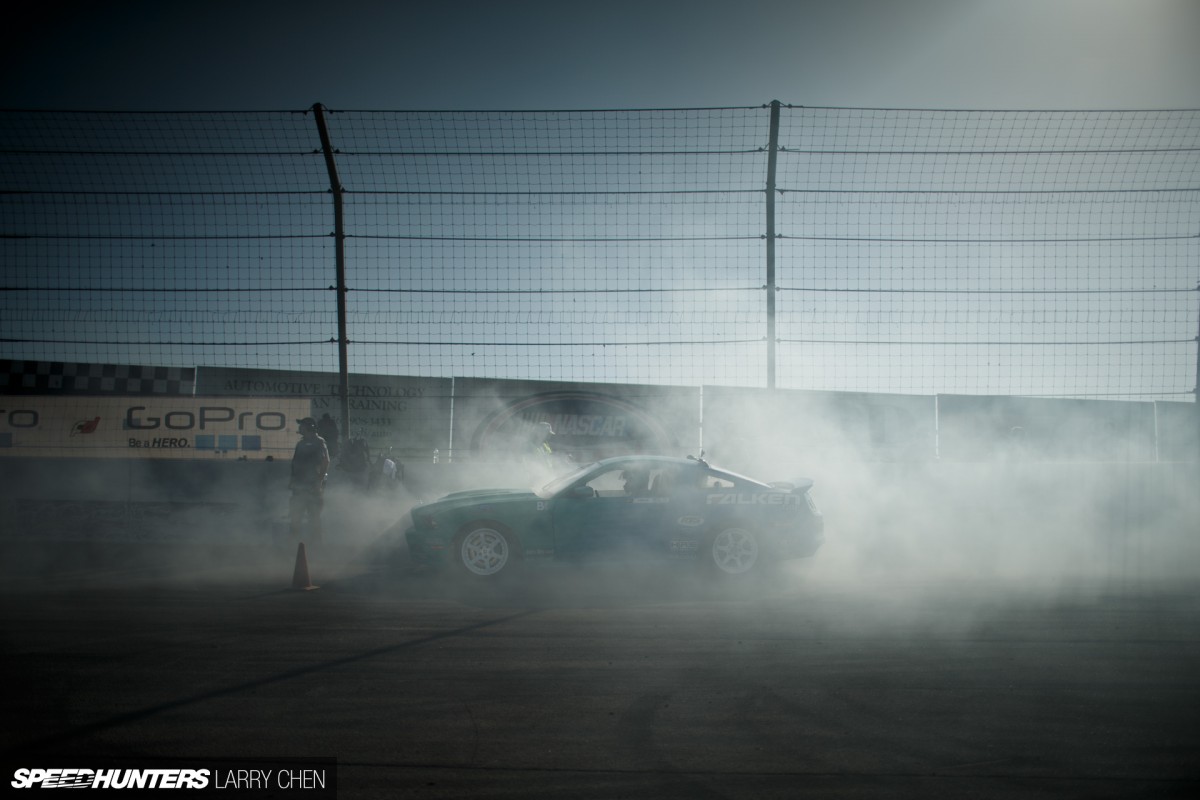 There are so many cool variables. For example, what if Justin Pawlak beats Daigo Saito? Then he will have to face Essa in the Top 16 – and they have met three times before, with Justin taking all three victories.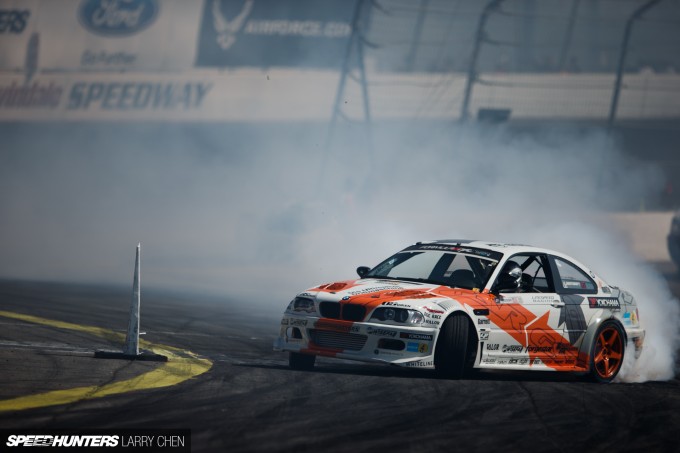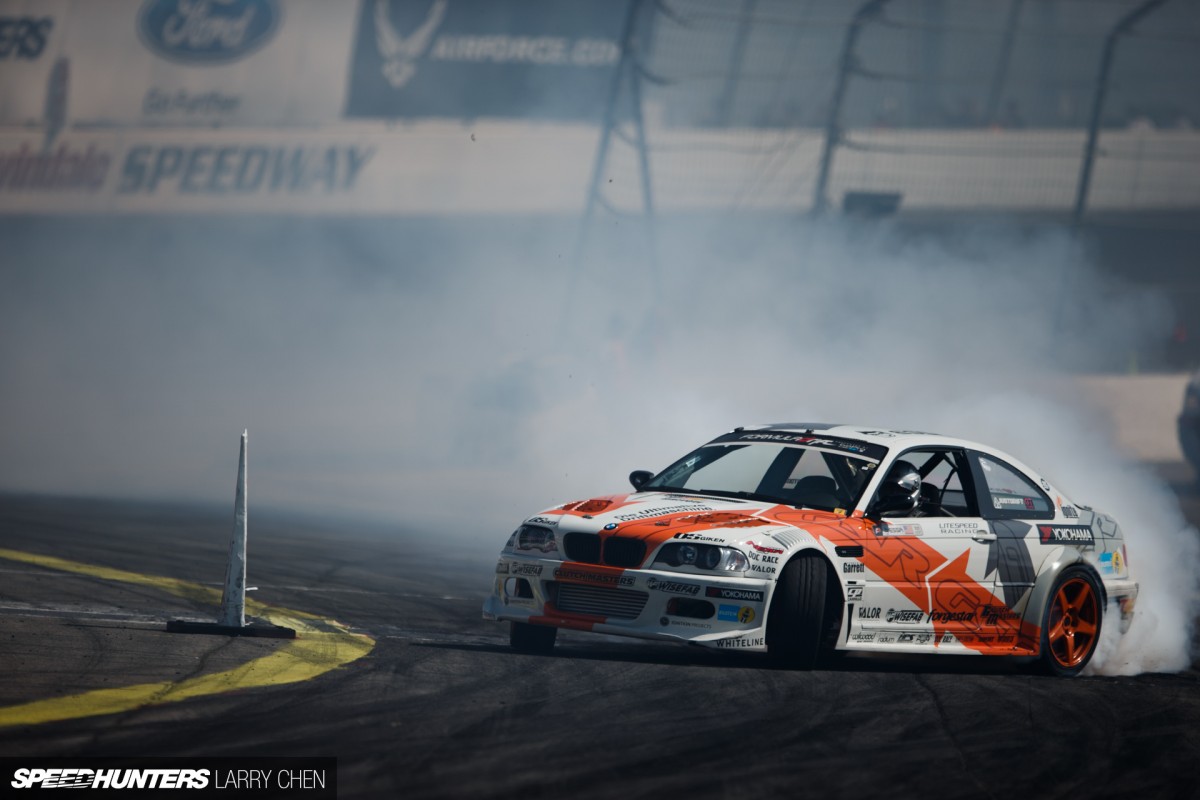 You can't discount the fact that those battles were not with this awesome new E46 monster of a drift car.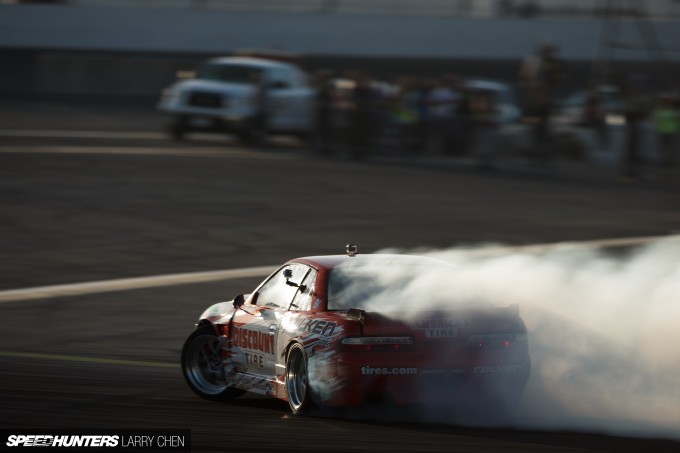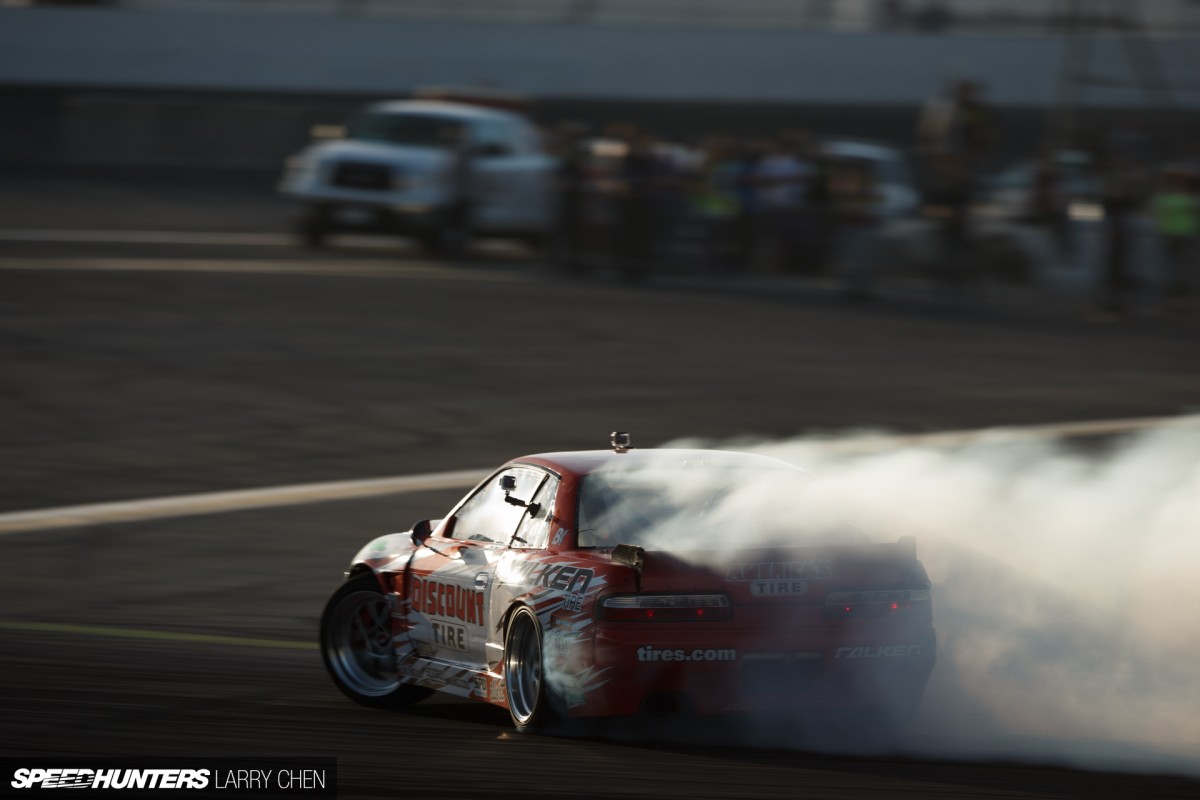 It could also end super early with Daijiro beating Forsberg right off the bat. After all, he is leading in the battles between the two. Although, you can't discount that missing 100 horsepower and it is a significant disadvantage to have to follow Forsberg in their first run.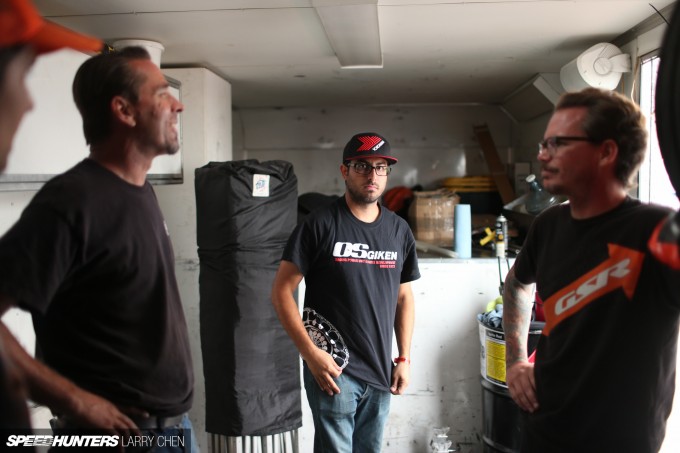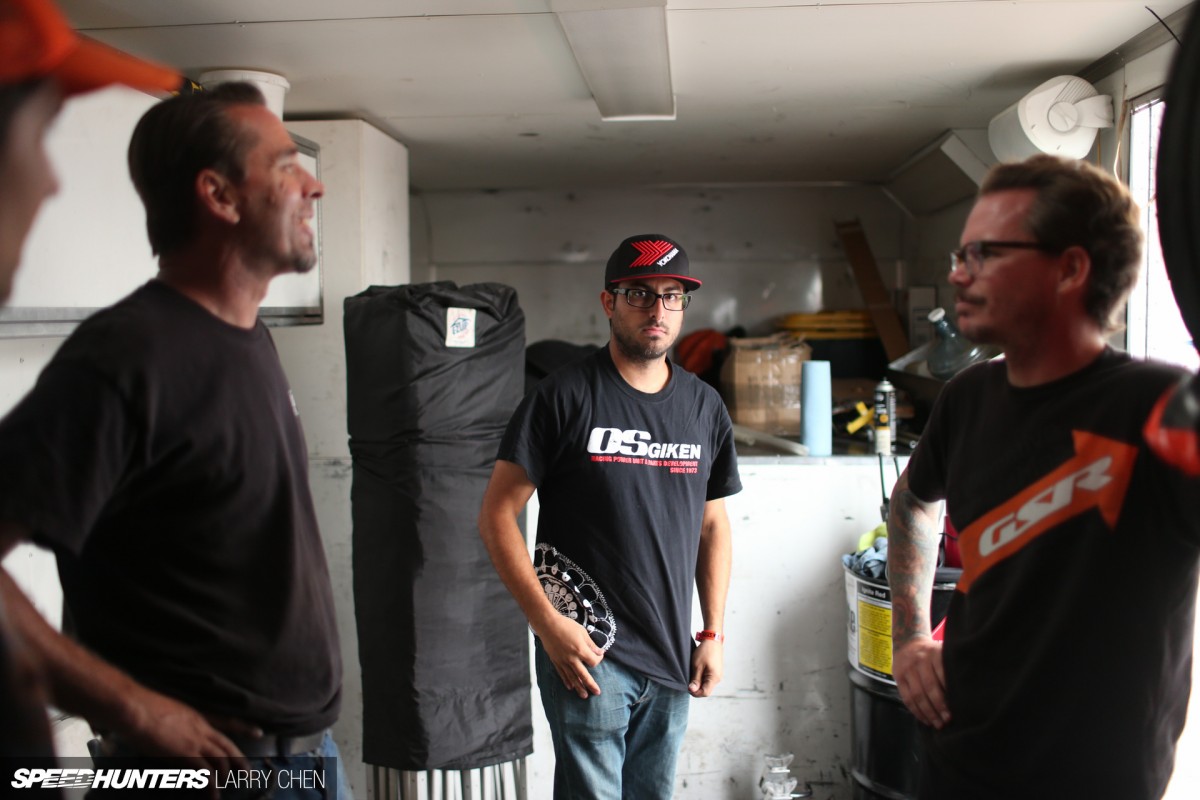 Are we staring at the new champion? I guess we will just have to wait to find out. I am exploding with joy just thinking about it.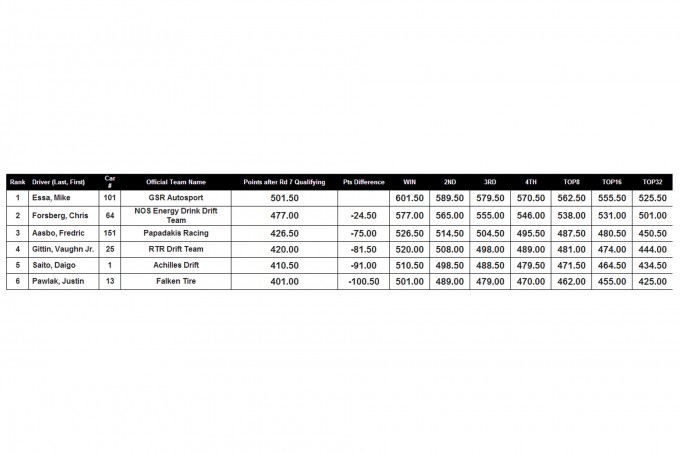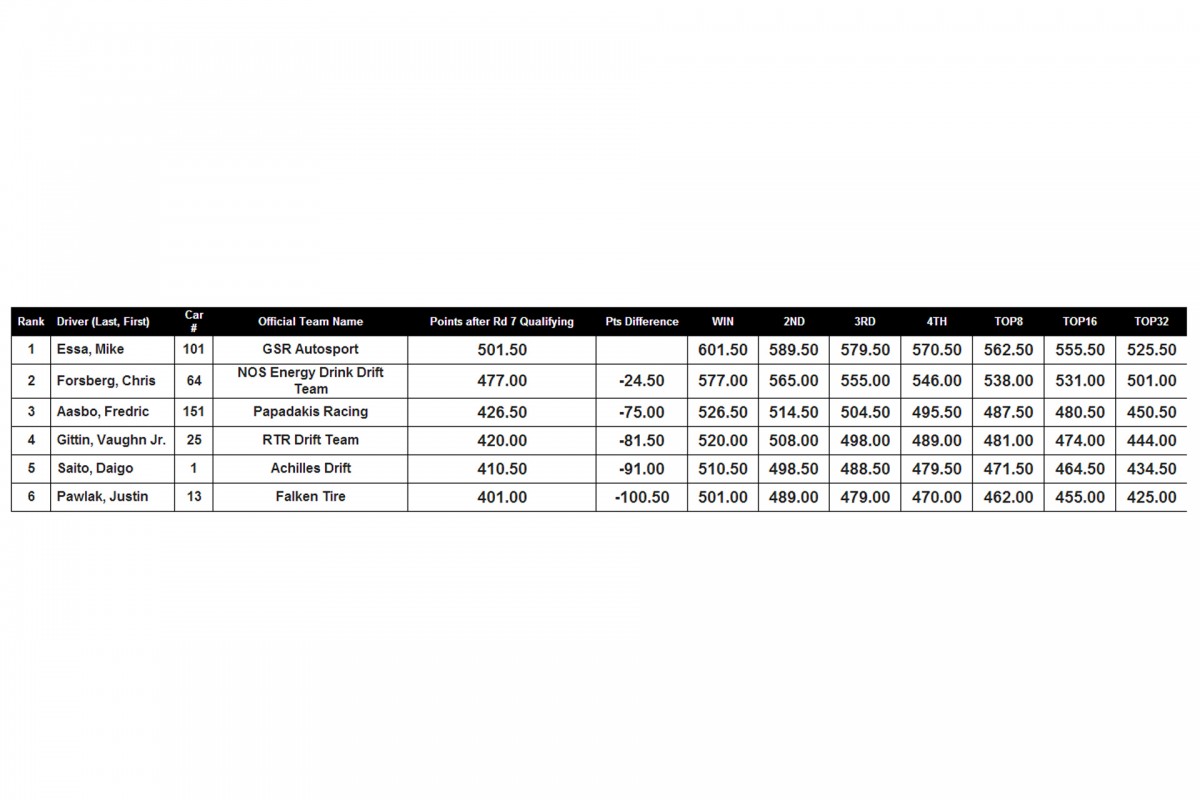 Here it is by the numbers. You can see that Forsberg could win the championship by just 2.5 points if they meet and he knocks Essa out of the Top 8 bracket. It does not get better than this!