You can never go fast enough
I think it's fair to say that car enthusiasts in general are a bit crazy – or at least crazy in the eyes of the general public that thinks a beige Toyota Camry is all the car you'll ever need. For us, a car isn't something that you have to buy to get from point A to point B. It's something we've devoted our lives to.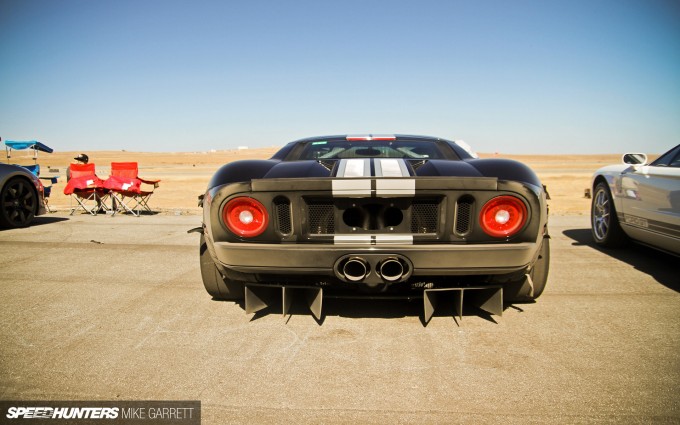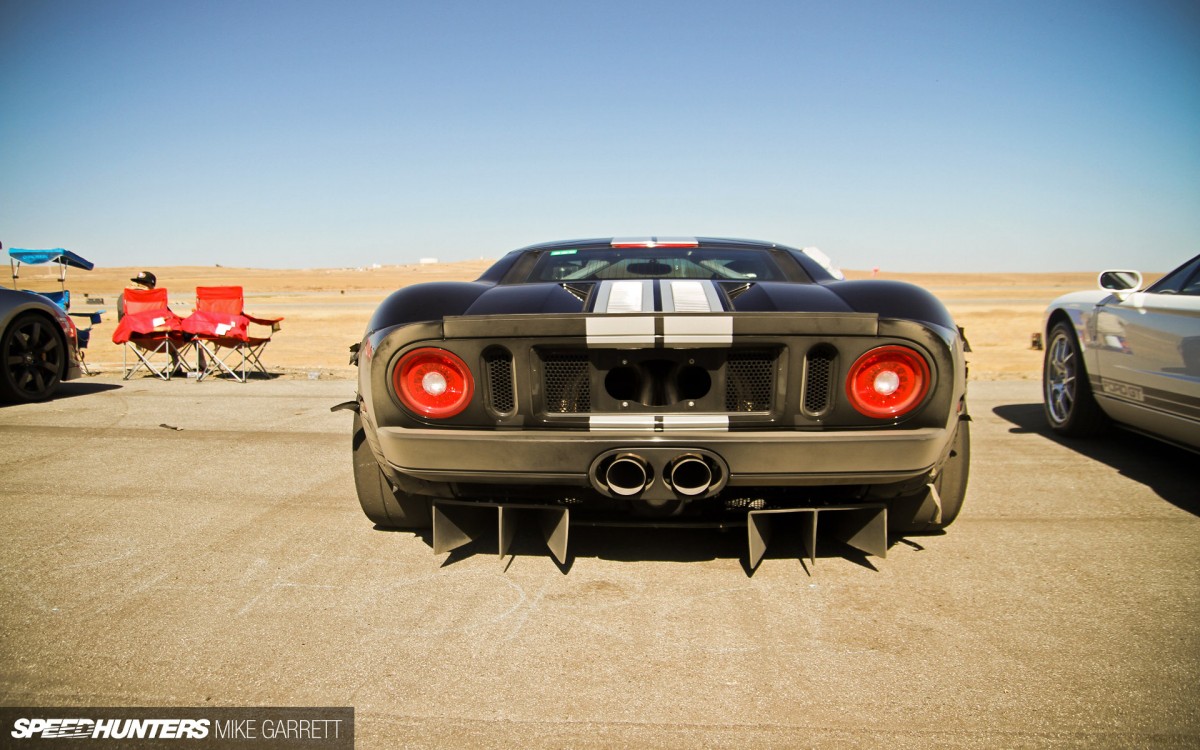 Of course, our obsession with cars comes in all shapes and sizes – all of which probably seem mental to Mr.and Mrs. Camry over there. You've got the guy who spends every weekend hotlapping at the track, the person traveling thousands of miles to track down a rare car or part for his collection, or the fellow who spends every hour of free time in the garage tinkering away on a project car. They are all a bit crazy in their own way.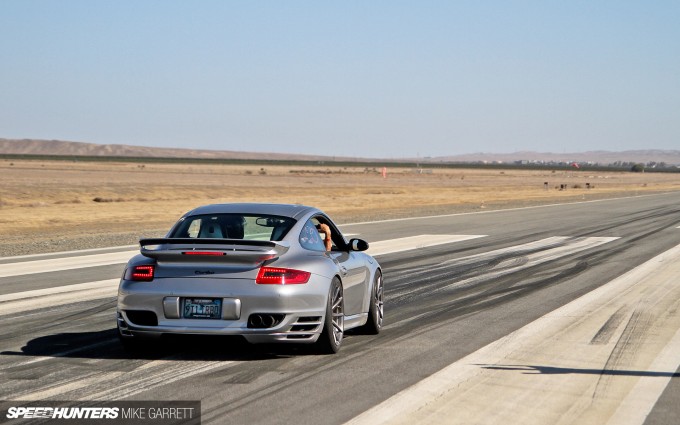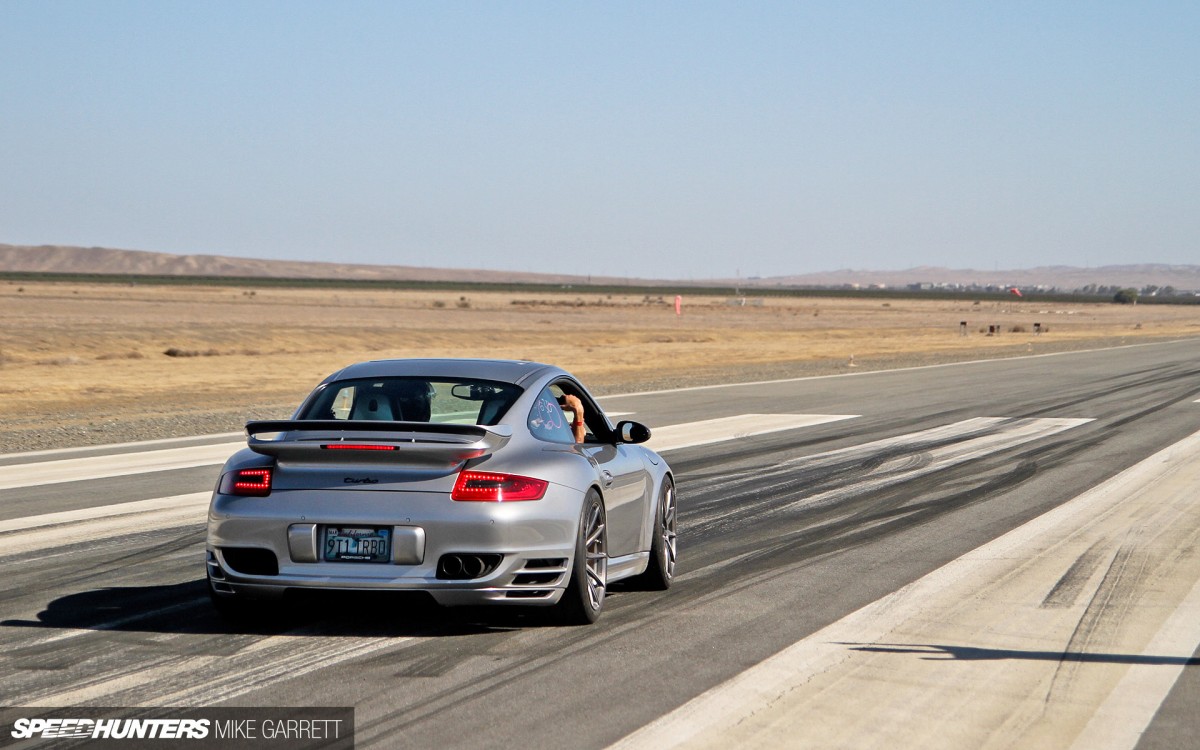 For me though, there's one particular group of car enthusiasts that I find especially mad. I'm talking about the modern day horsepower junkie – the person who can never have quite enough speed.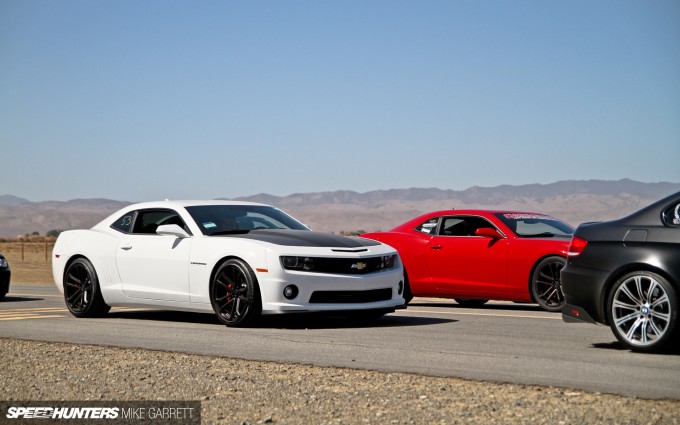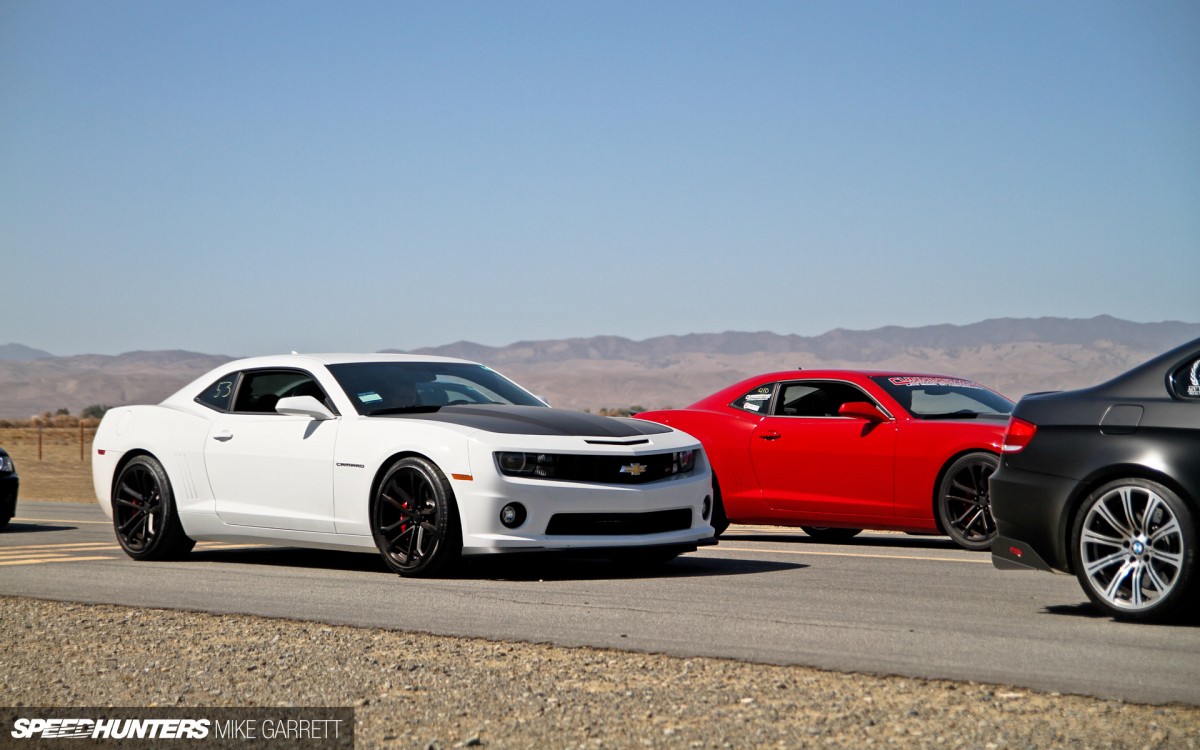 These speed freaks have been around since the dawn of the automobile itself, but in 2013 they really have it better than ever. Never before has so much hot and nasty horsepower been so attainable.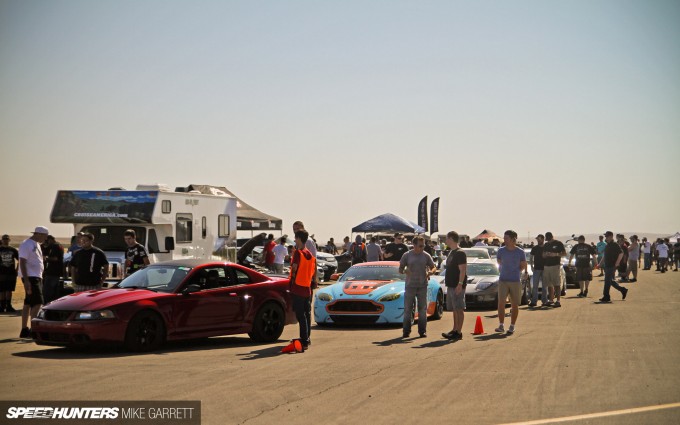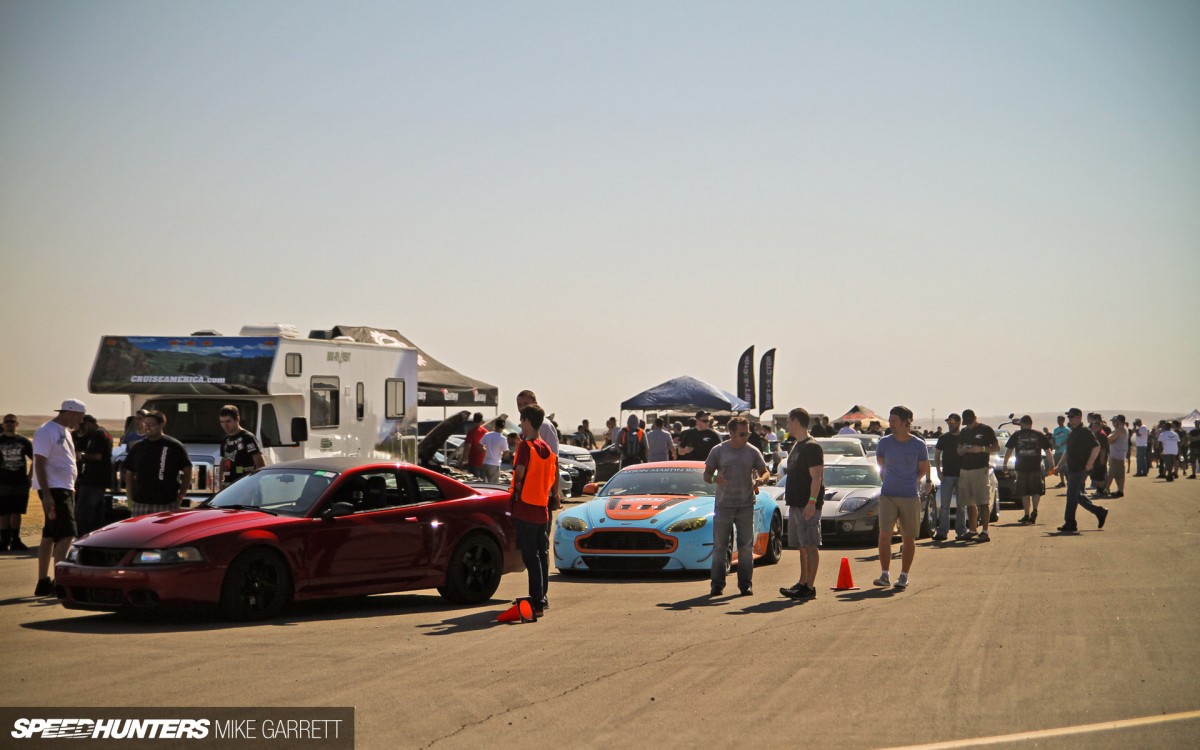 Thanks to today's technology and highly competitive auto industry, one can simply head into a showroom or used car lot and pick up any number of factory hot rods with performance that could only dream of just a decade or two ago.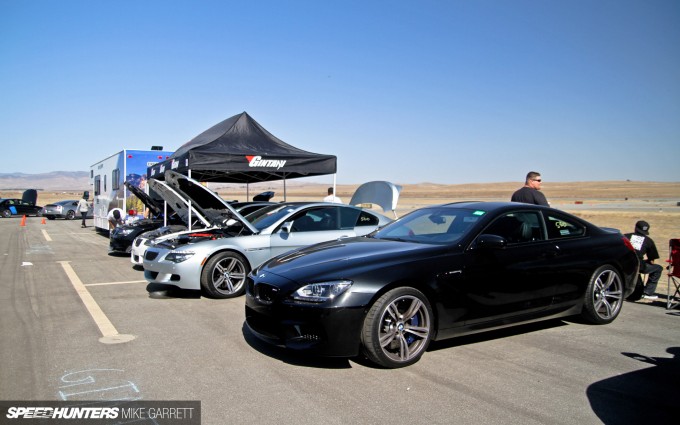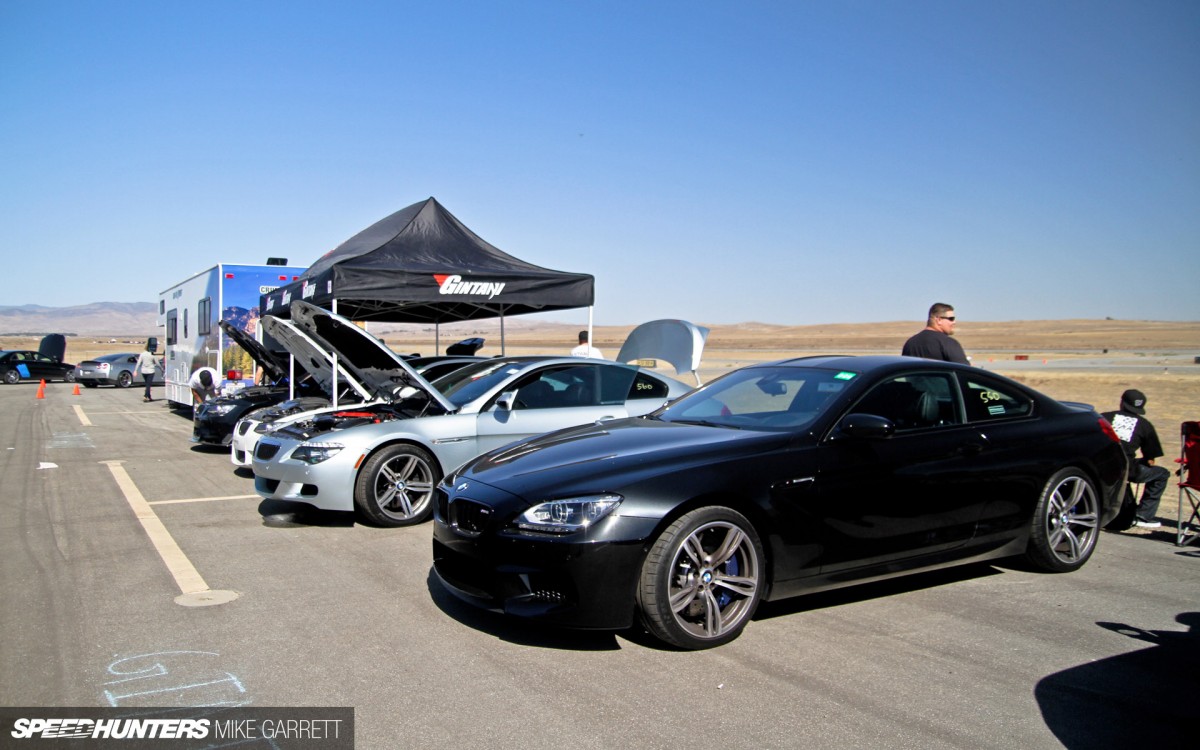 These cars are brutally fast even in full showroom spec, with horsepower figures that were once only found with full race cars driven by professional drivers. To put it simply, these cars have way more performance than anyone could ever hope to use on the street – and even at many race tracks.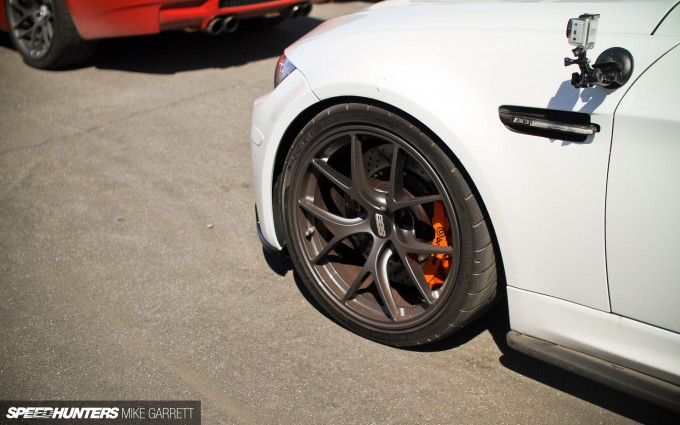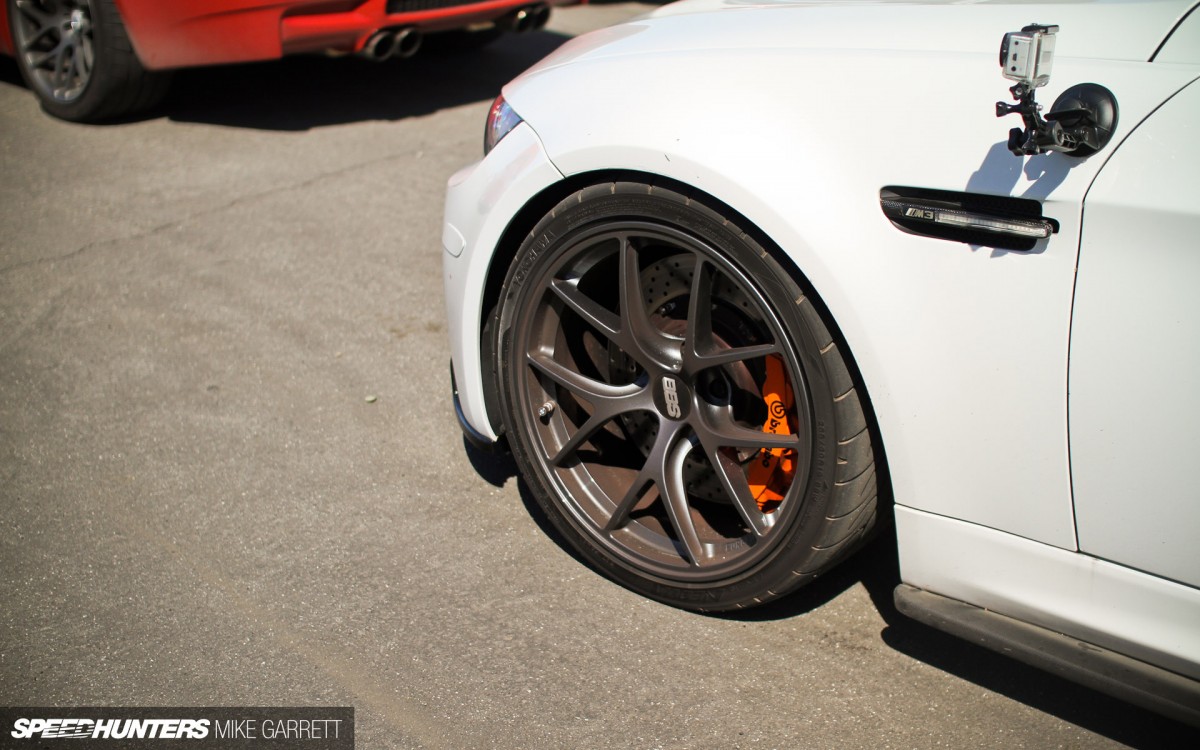 But amazingly there's still a certain type of person that purchases one of these modern high performance monsters and then decides that it just doesn't have enough power.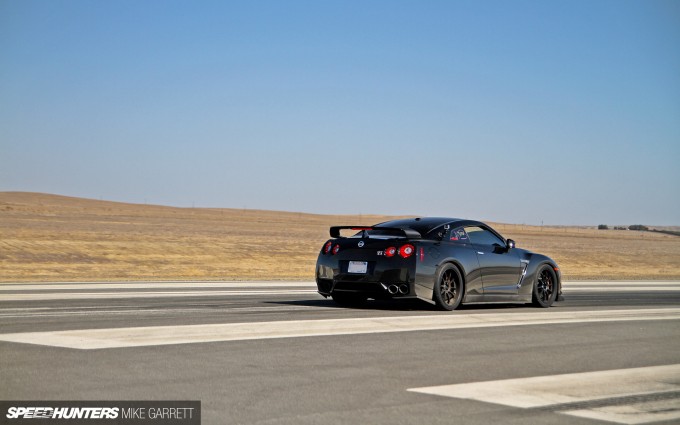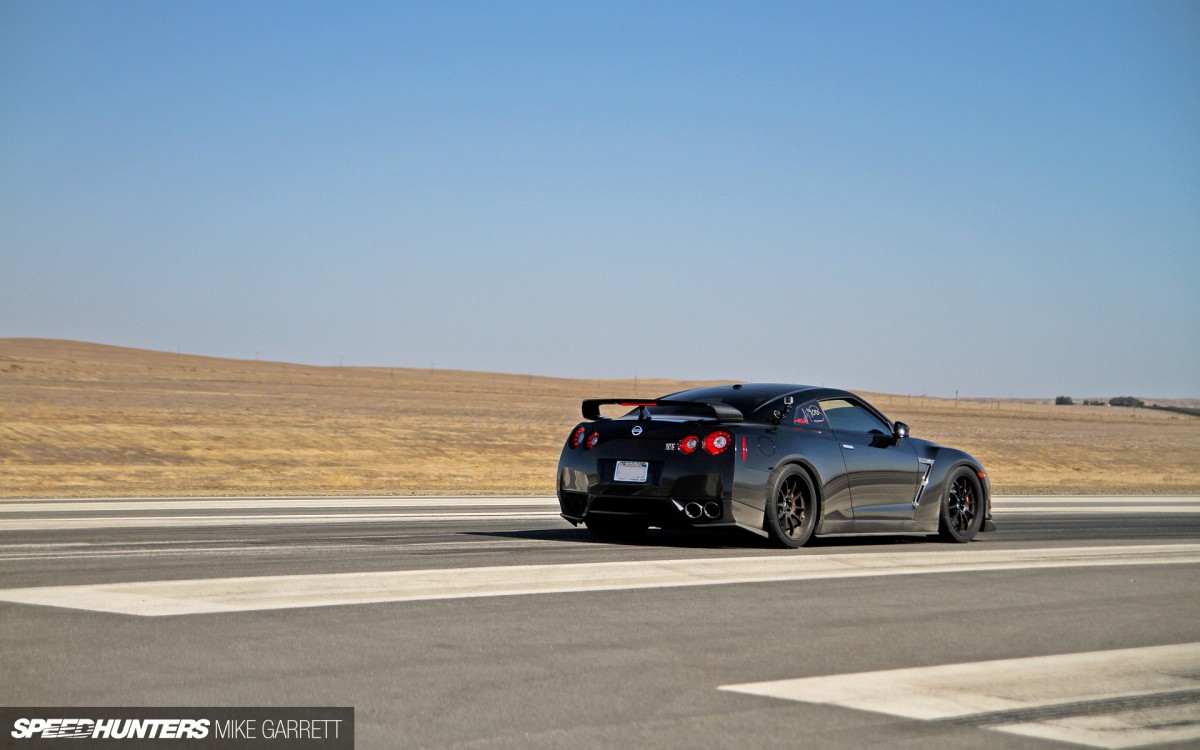 I mean, what kind of person hops into a Nissan GT-R, Lamborghini or Corvette Z06 that can go from zero to felony in a few seconds – and then concludes that it needs to go faster.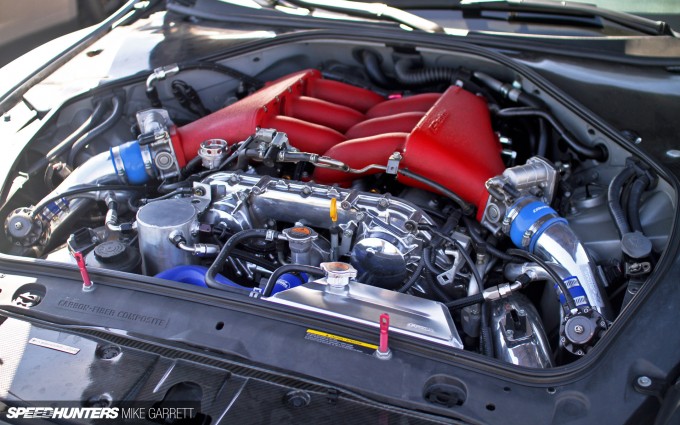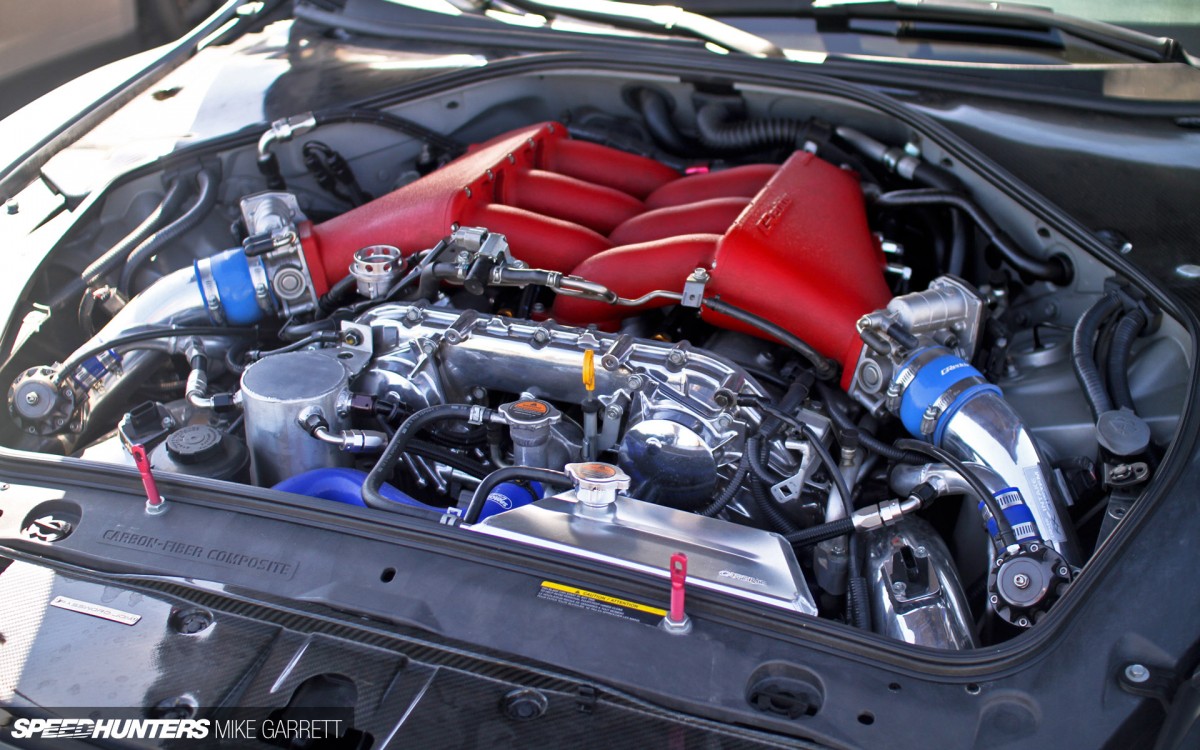 Sometimes it's as simple installing a bolt-on supercharger or turbo upgrade kit to pick up an extra hundred horsepower or two. Sometimes it's putting the entire thing under the knife and coming out with a car making double or triple what it did from the factory. There is a different degree of crazy here.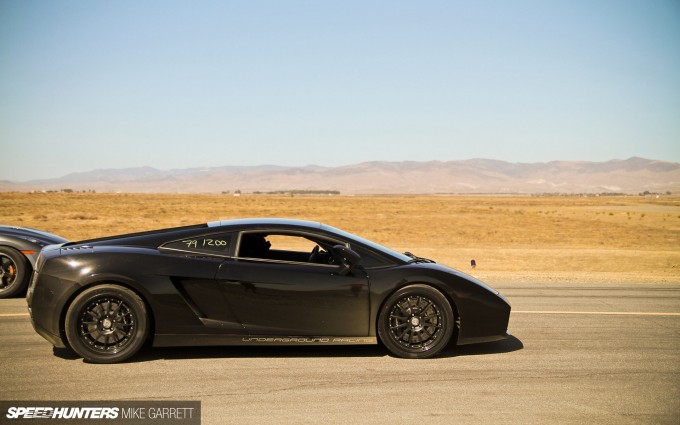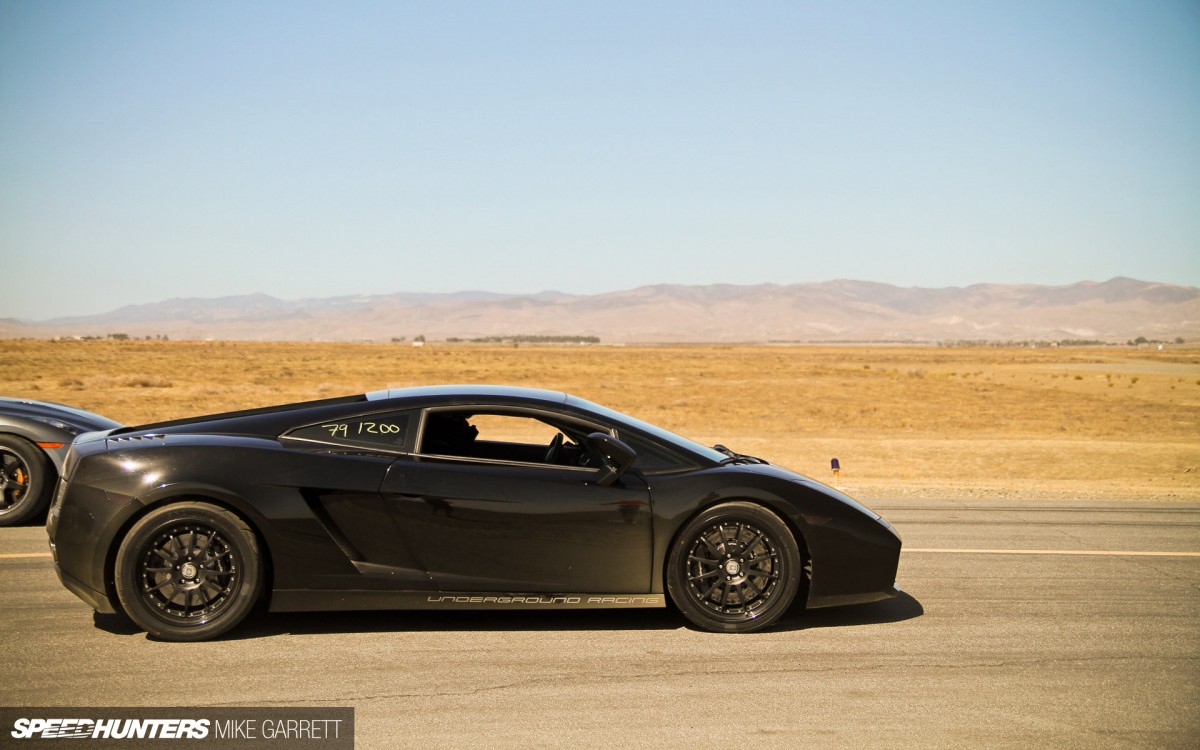 While I may not fully understand the mindset, I also love what these folks are doing. There's just something you have to like about the never-ending quest for thrills, and the challenge of making a car faster – even if you are starting with something that will already blow the doors off pretty much everything else on the road.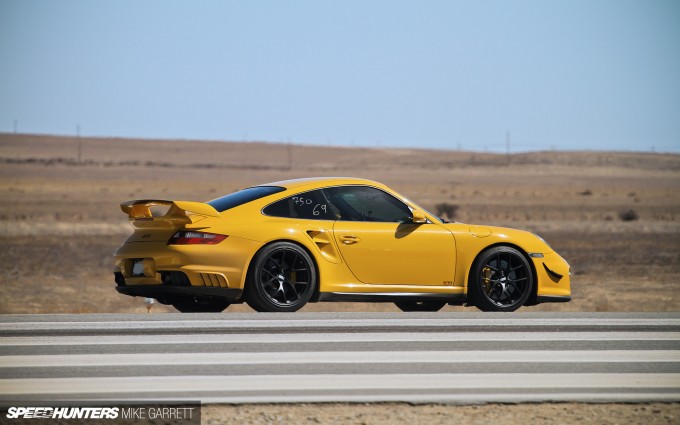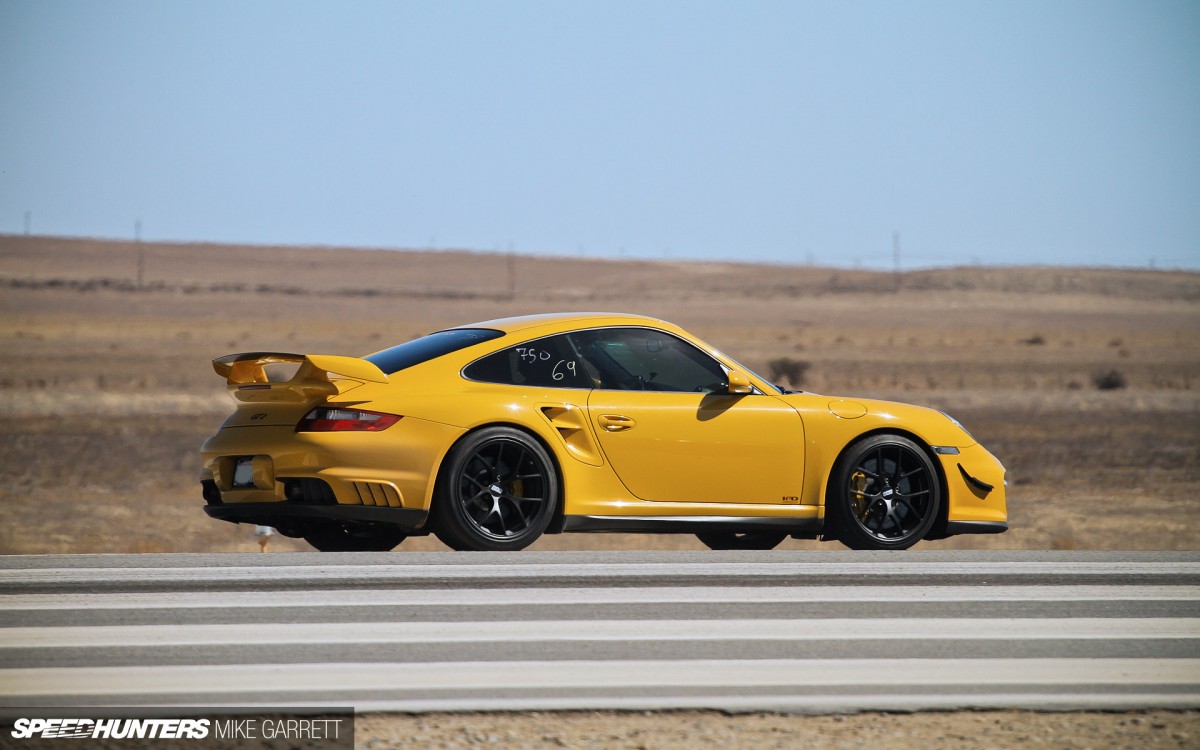 I like these people because they are the opposite of the guy that buys a supercar only to cruise around the city or showoff at the valet. Not only do they drive their cars hard, but they approach them in the same way you might approach a Honda Civic or Chevy Nova – something that can be built and improved upon rather than showpiece.
Attacking the airstip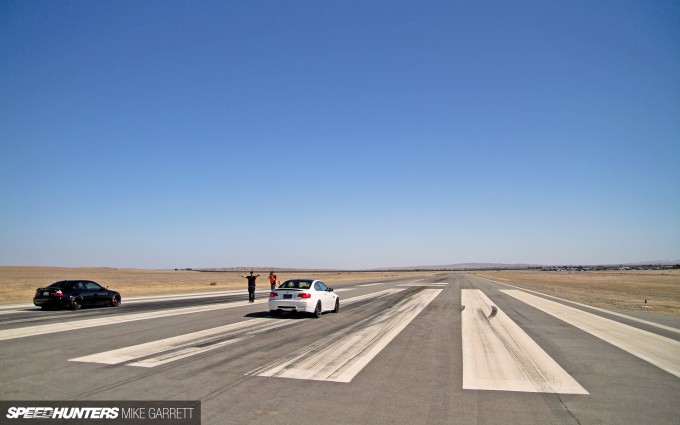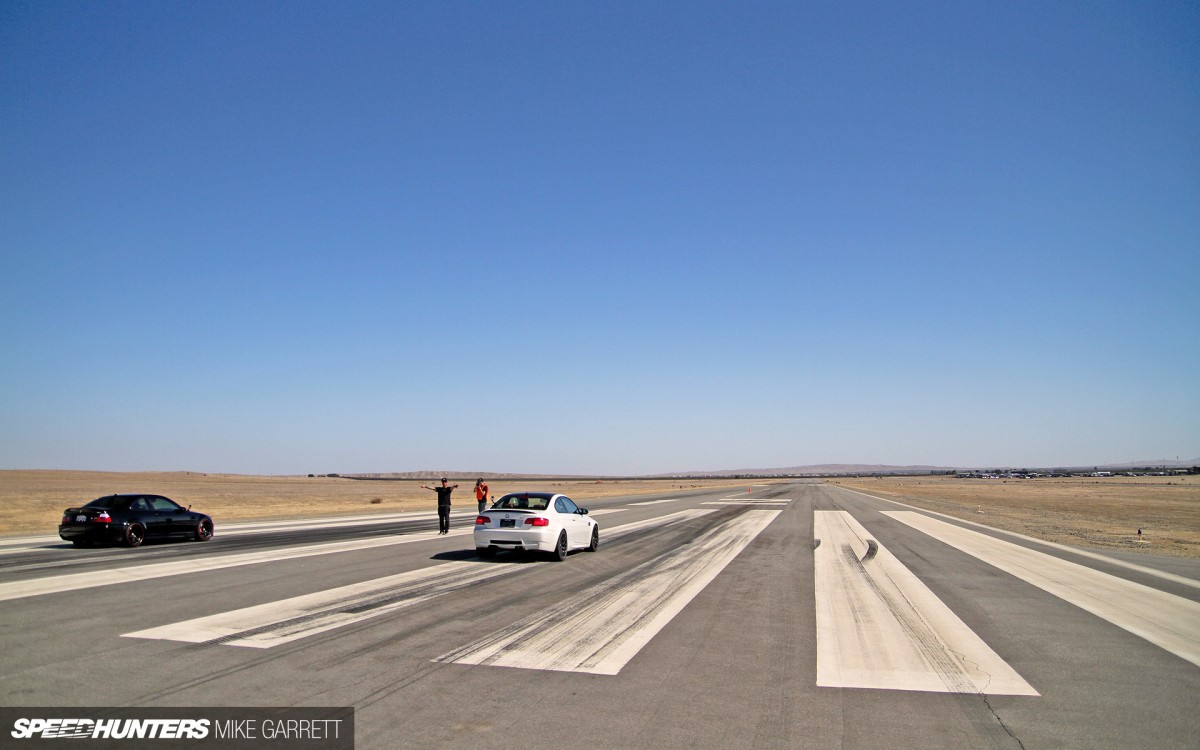 Thankfully, this group of maniacs has found a loving home at Shift S3ctor's Airstrip Attack events here in California, the most recent of which went down this past weekend.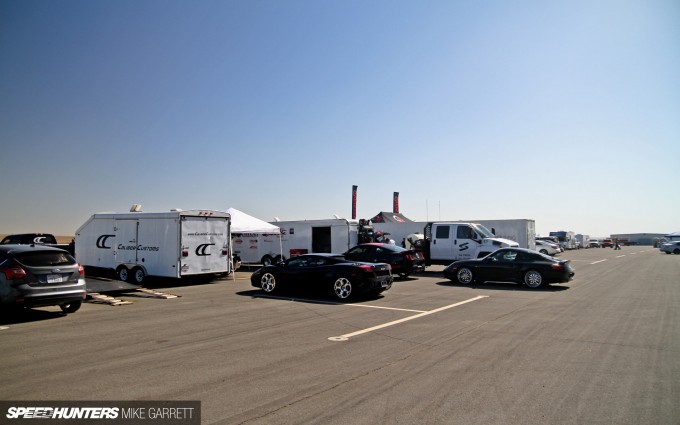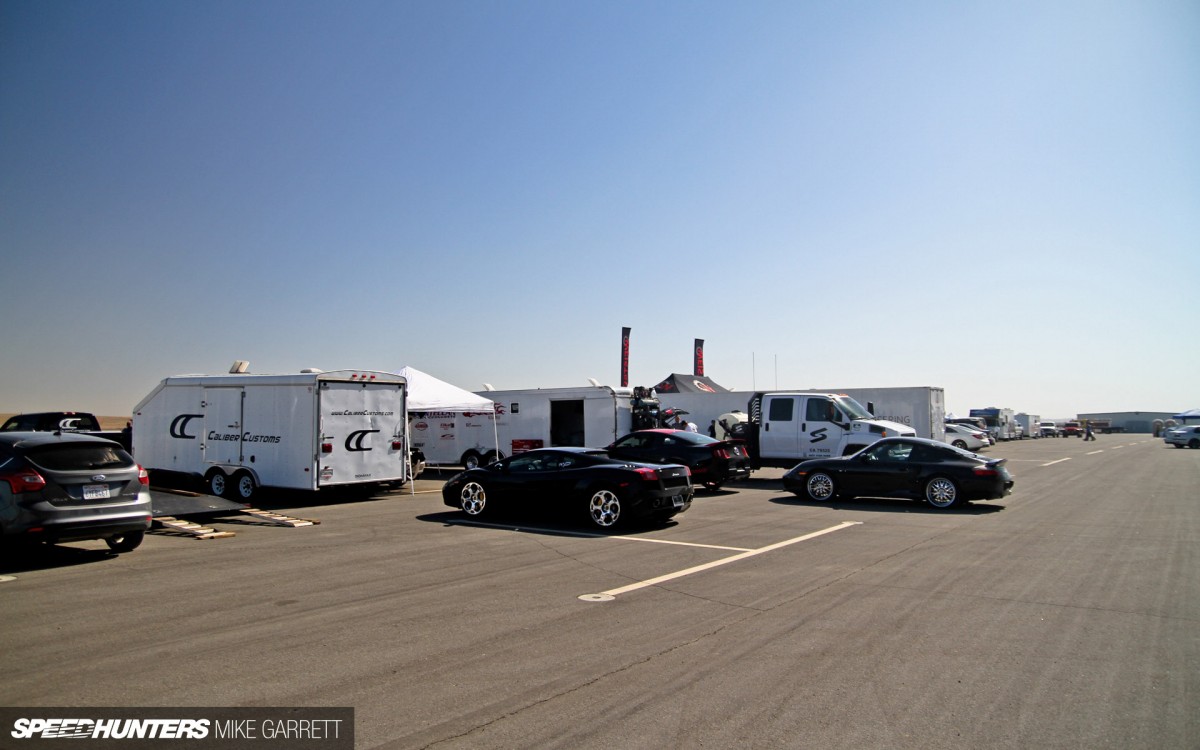 After getting an invite from the Shift S3ctor crew, I decided to take ride out to the Coalinga Municipal Airport to see what sort of high power monsters this round of 1/2 mile roll racing would bring out.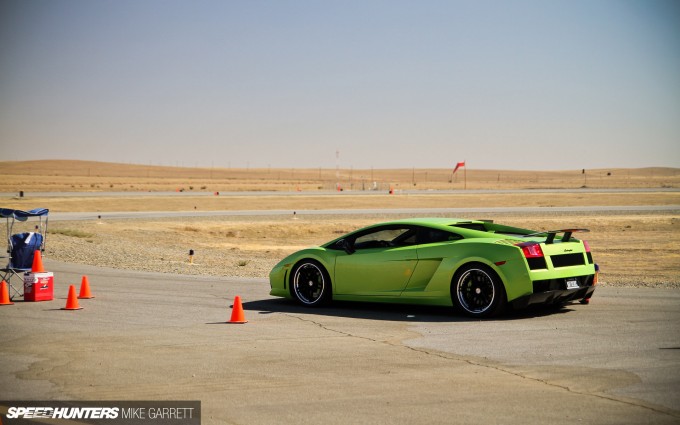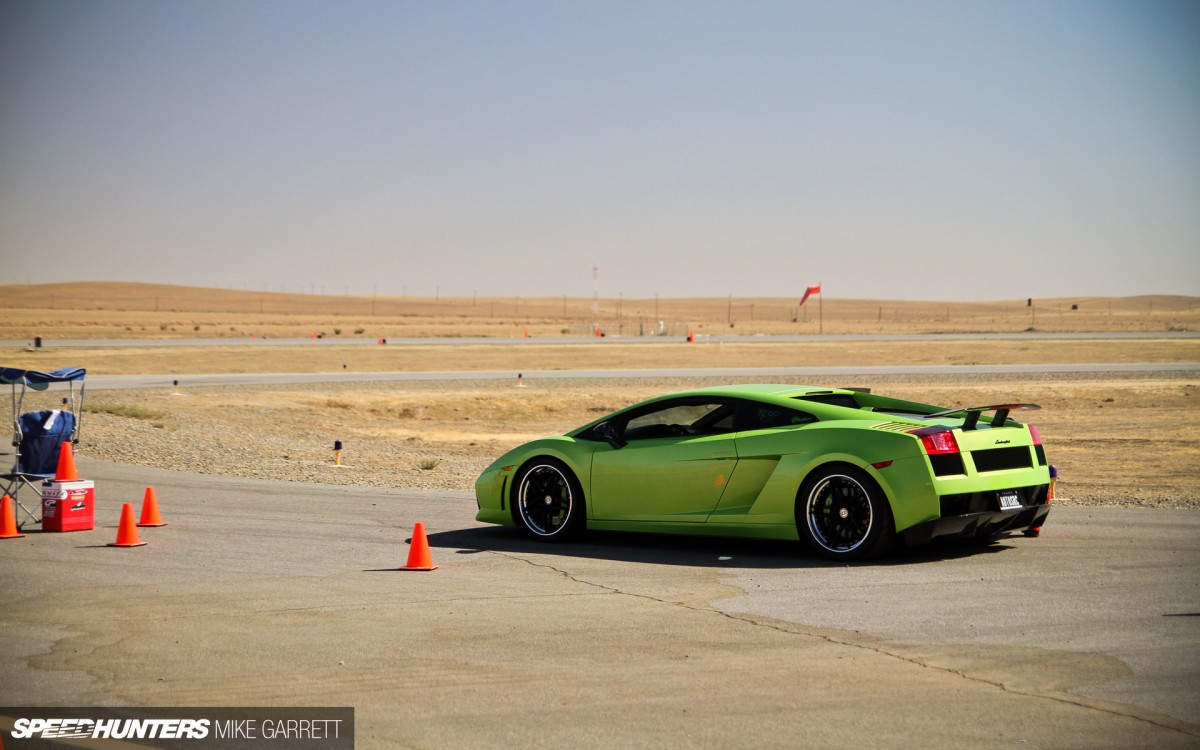 It seems that with each Airstrip Attack meet, more and more high profile shops and tuners are bringing their cars out to prove themselves. After all, it's not often you get the chance to run flat-out down an airport runway, so people have no problem making the trip to compete in this unique event.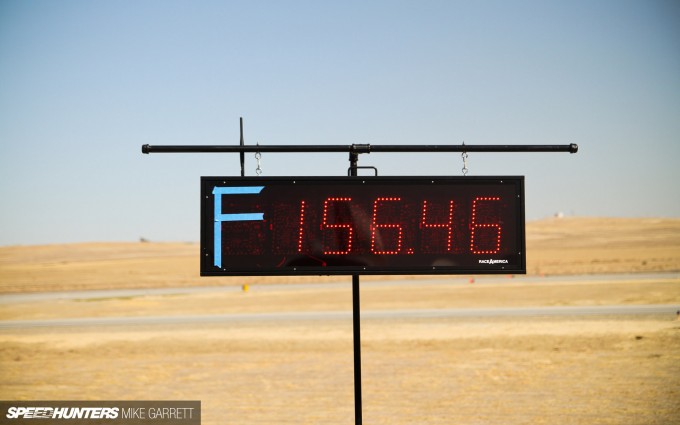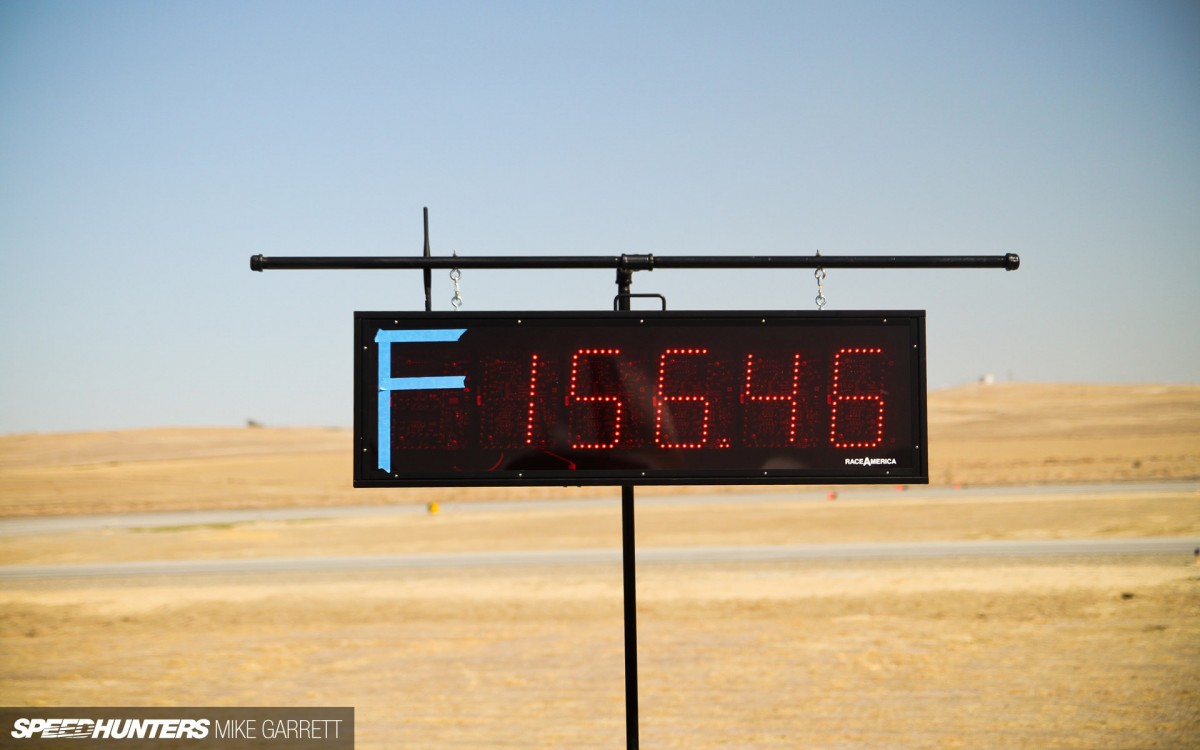 One of the changes for last weekend's event was the addition of trap speed readouts for both lanes displaying the speeds at the end of the 1/2 mile course. This certainly added some drama to the mix, and quickly identified which cars were the ones to beat.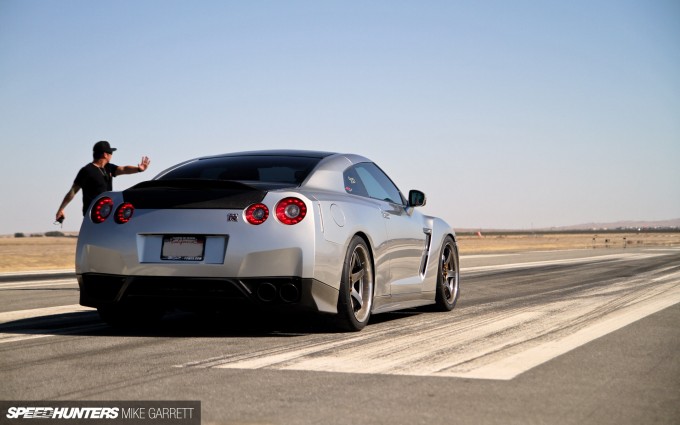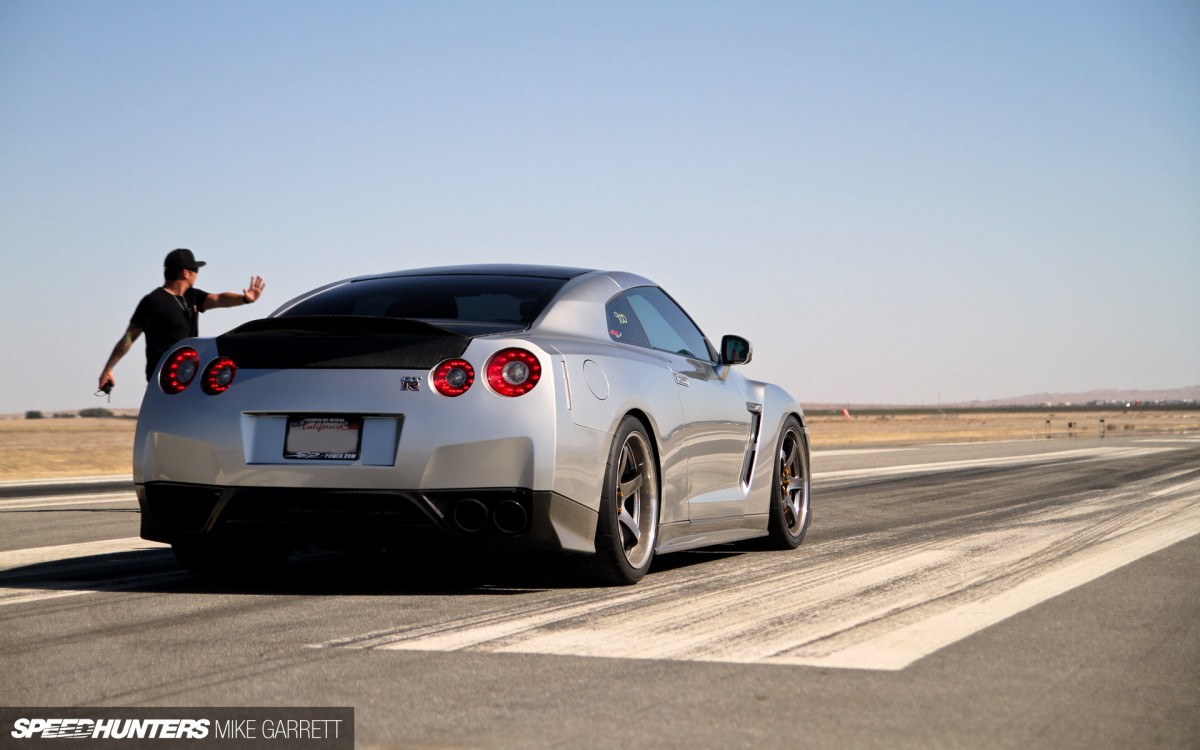 So with the half-mile stage set, I decided to wander around and check out the players that had come to battle. As usual, the Nissan GT-R was a big favorite thanks to its ability to put down ridiculous horsepower numbers with equally impressive traction.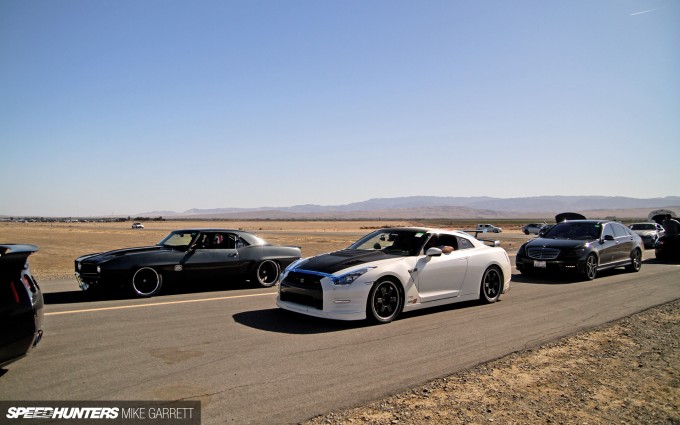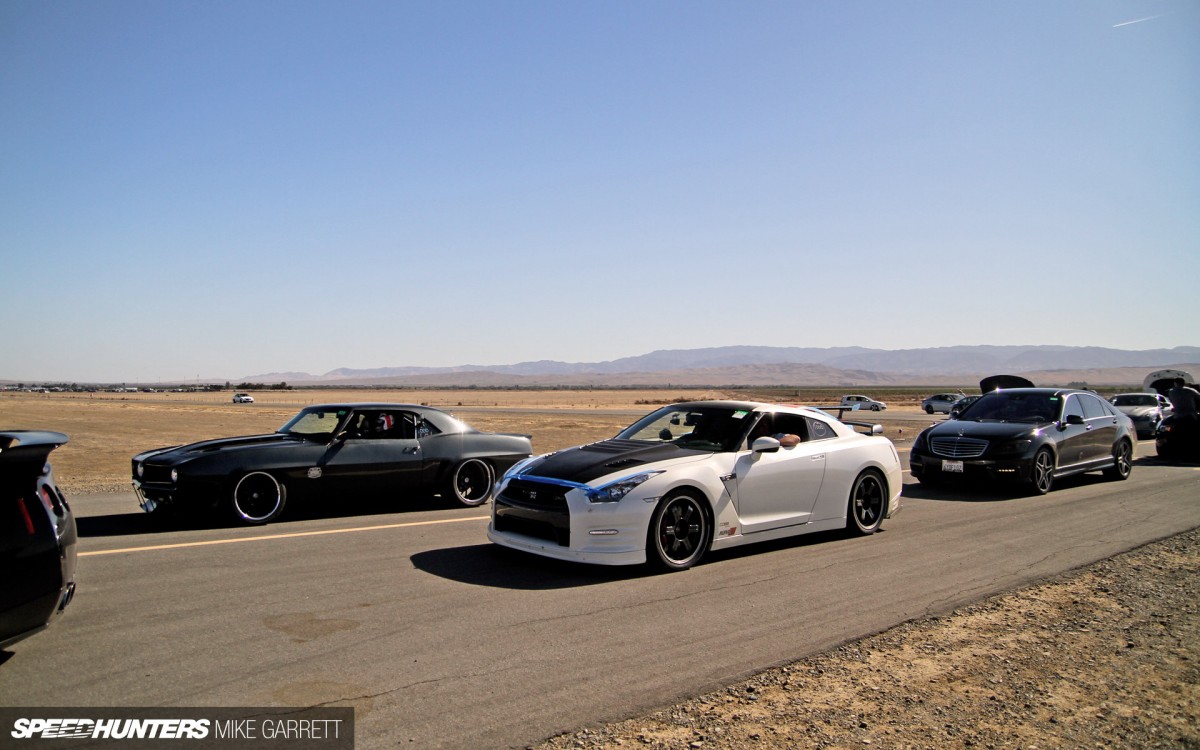 The spread of Gheeee Dheeee Ahhrrrss ranged from the lightly modified examples to fully-built monsters from names like AMS and and ETS.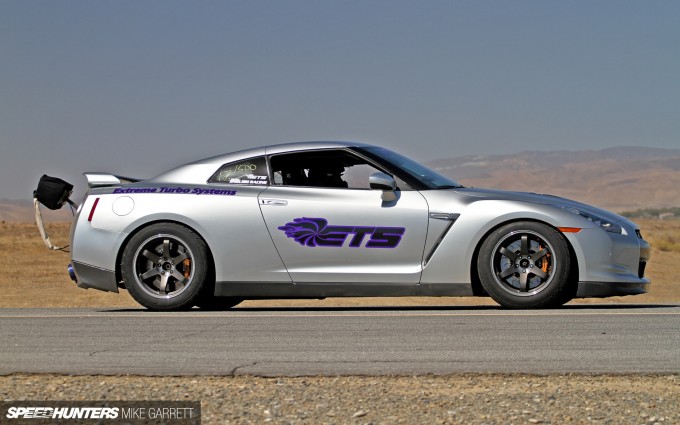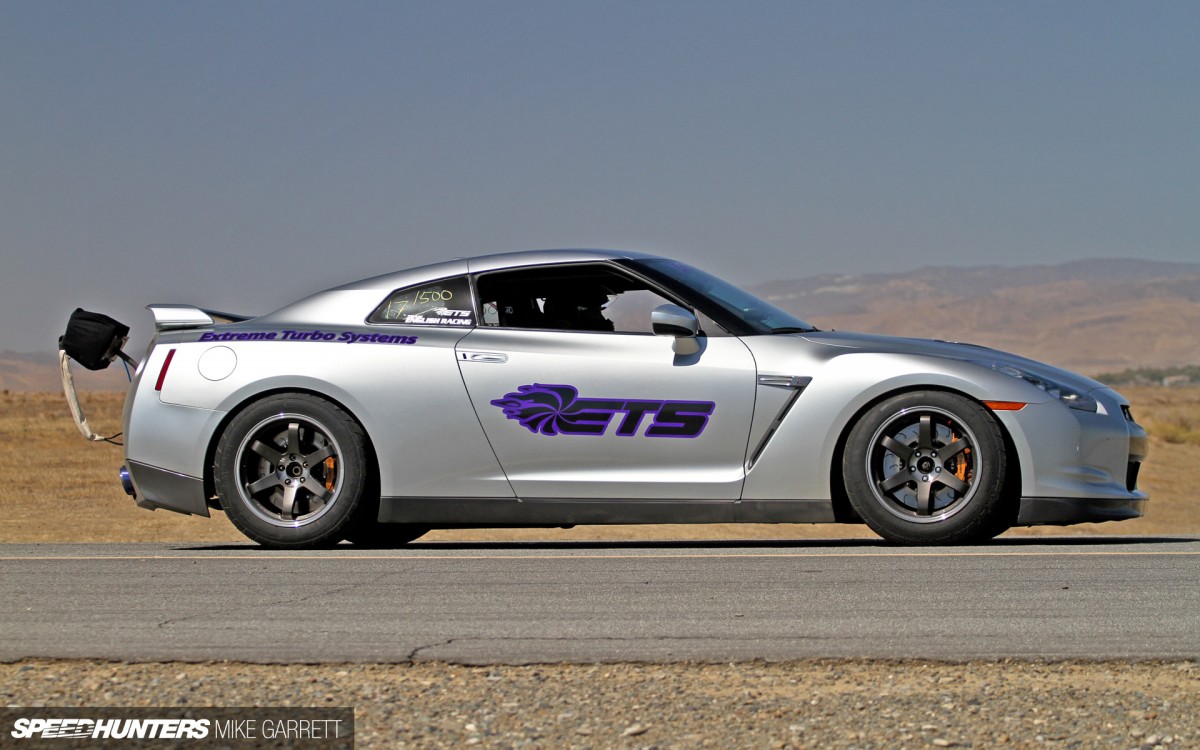 The king of the GT-Rs, and one of the fastest cars of the entire event was the Extreme Turbo Systems race machine, which made the trip down from Washington to conquer the straight-line course.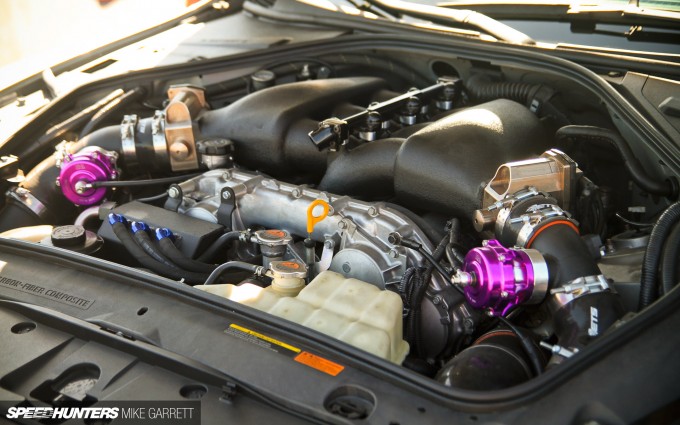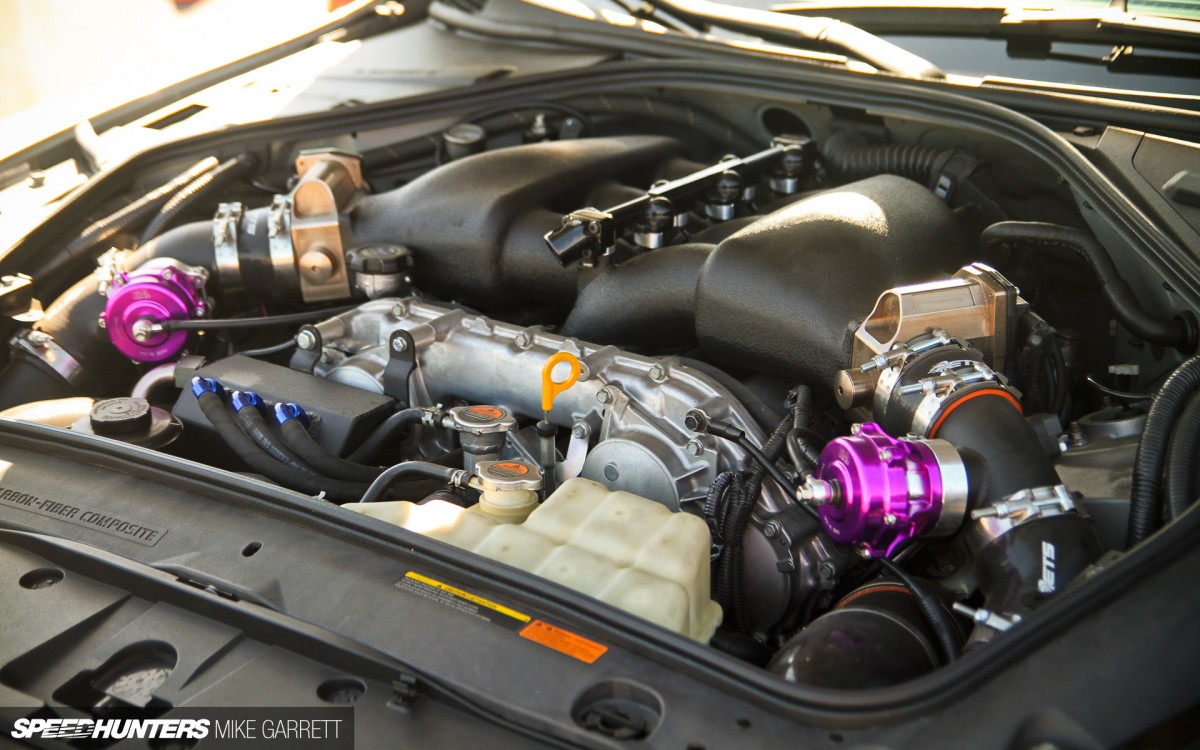 Under the hood sits a fully worked VR38DETT making a stout 1,500 horsepower – only about three times what the already quick GT-R makes from the factory.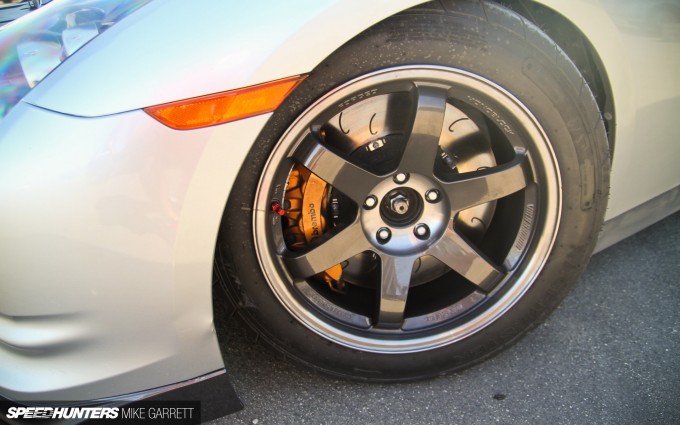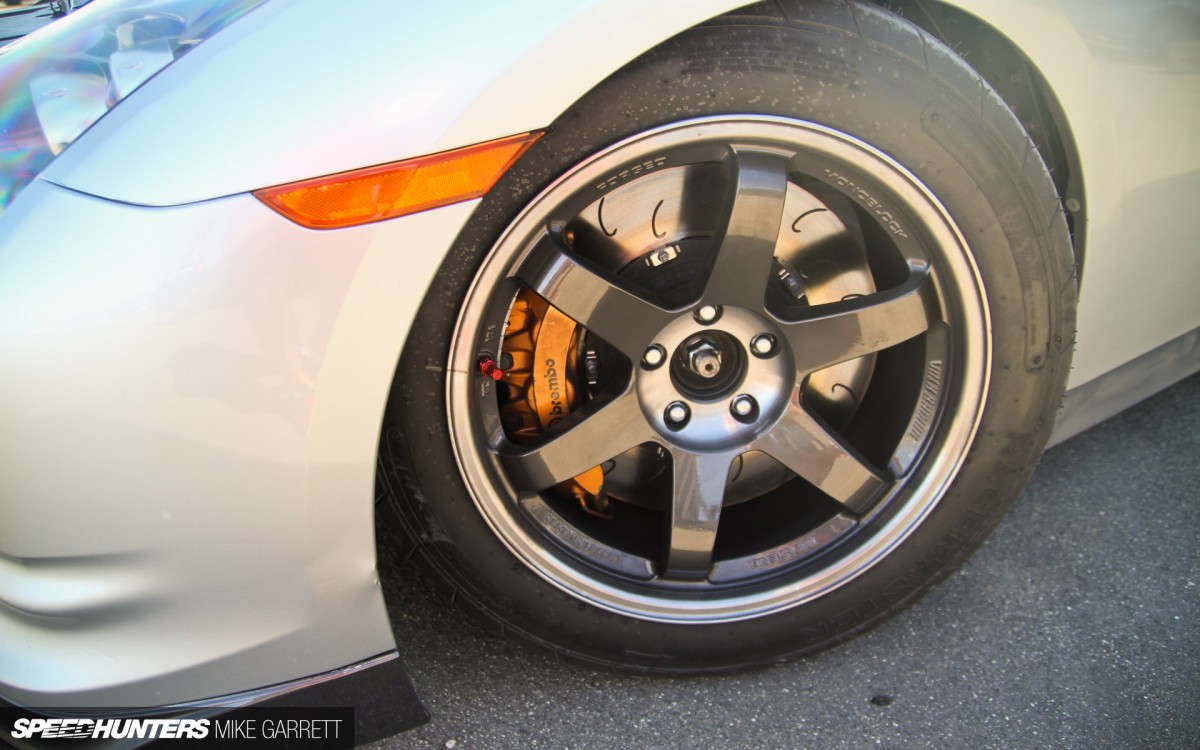 The car also sits mean thanks to its downsized 18-inch RAYS Volk Racing TE37s and meaty rubber. Quite a difference from the stock 20-inch setup, isn't it?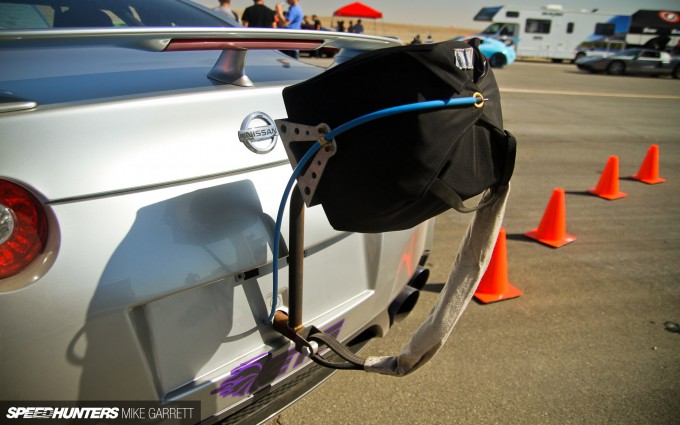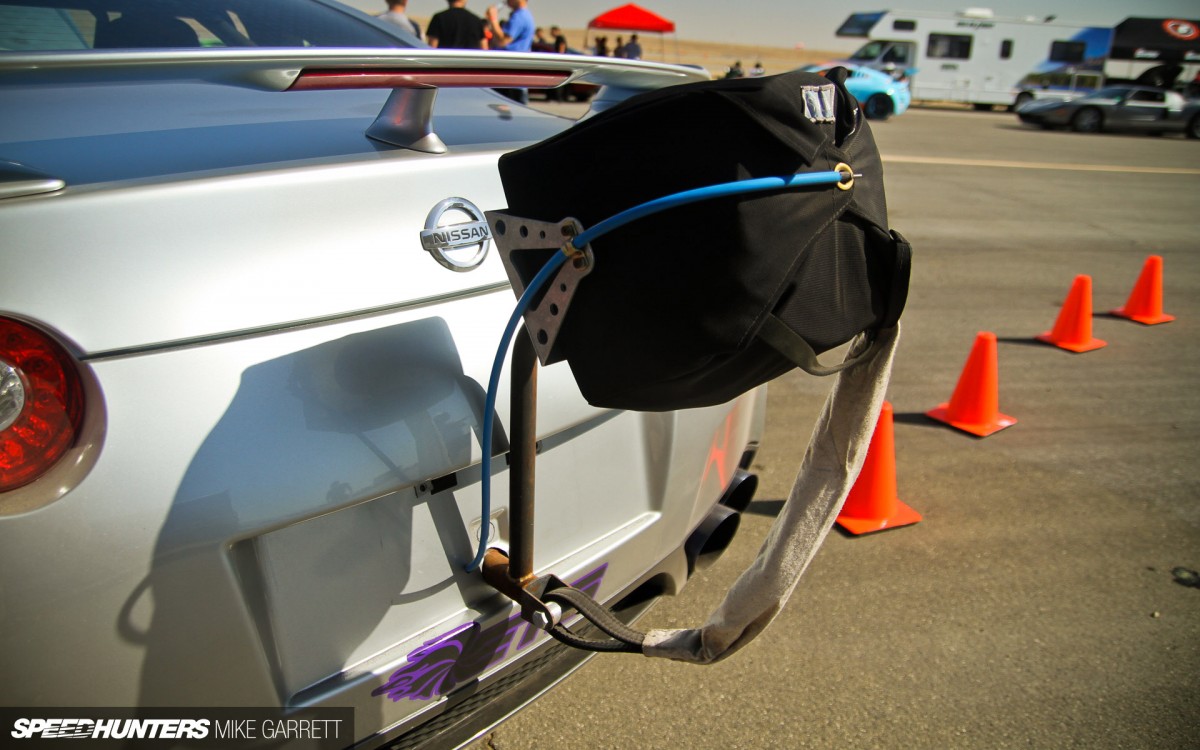 Then there's the parachute mounted out back that says everything you need to know.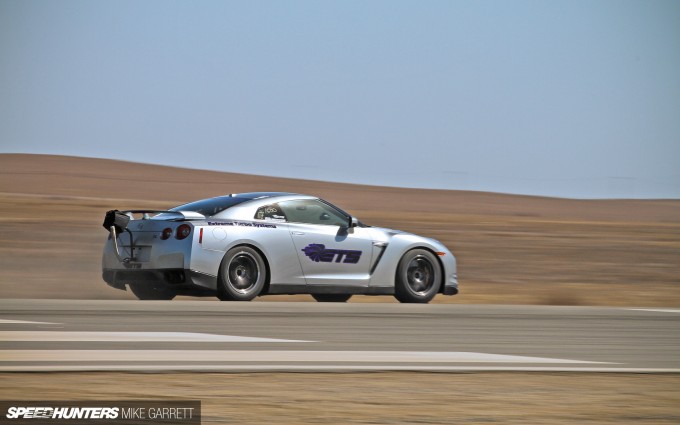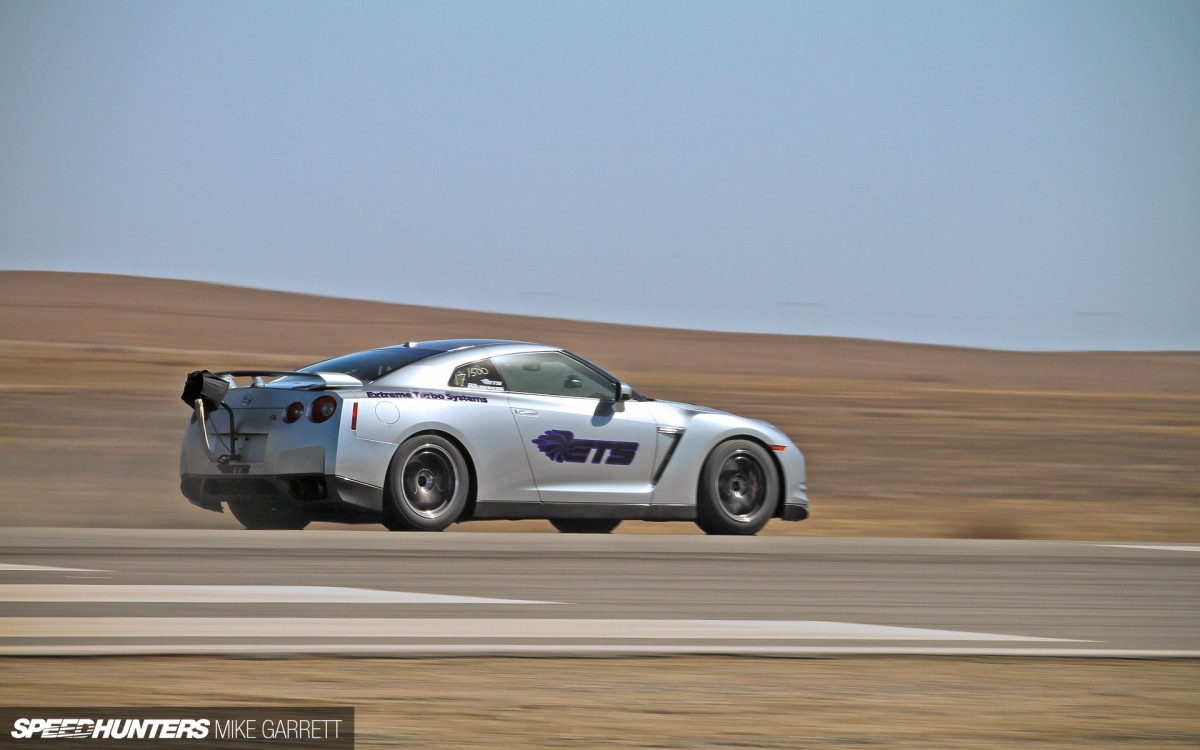 Words cannot really convey the sheer force of a 1,500 horsepower GT-R ripping down the runway. At one point on Saturday, the car lit up the traps to the tune of 213mph.
No Camrys here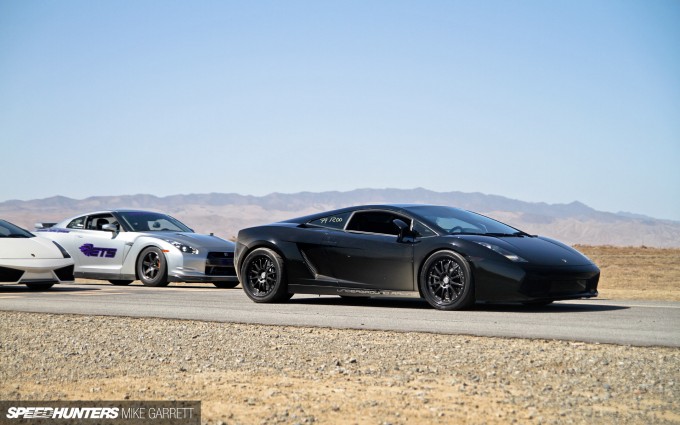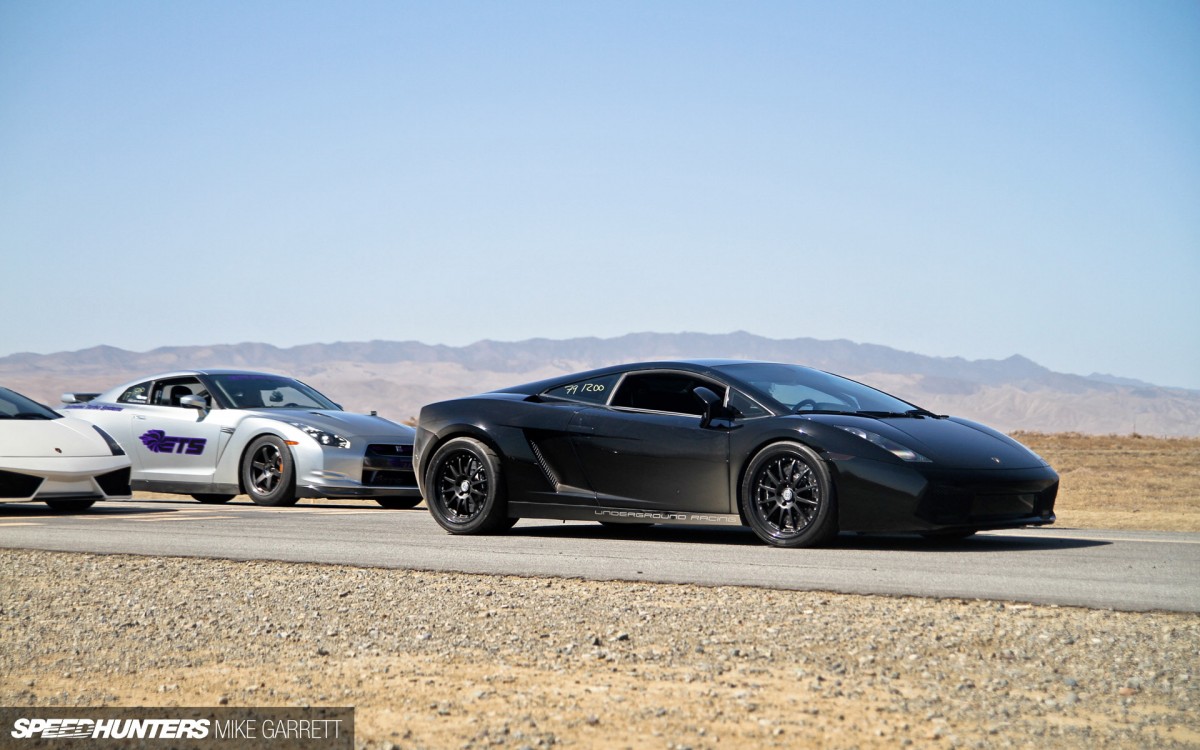 If anything was going to give the GT-Rs a run for their money, it would be one of the high-horsepower Lamborghini Gallardos that came out to play.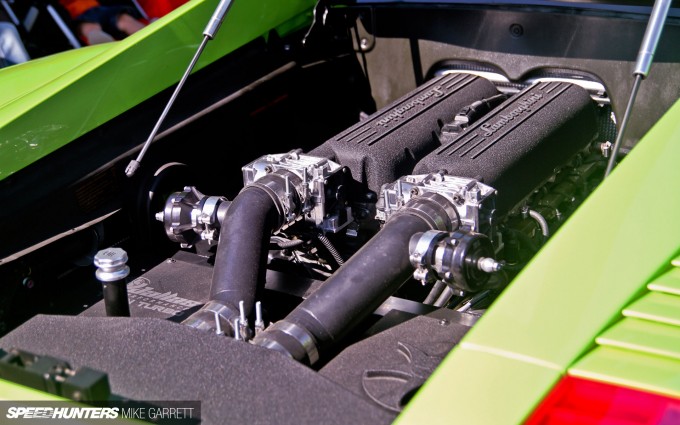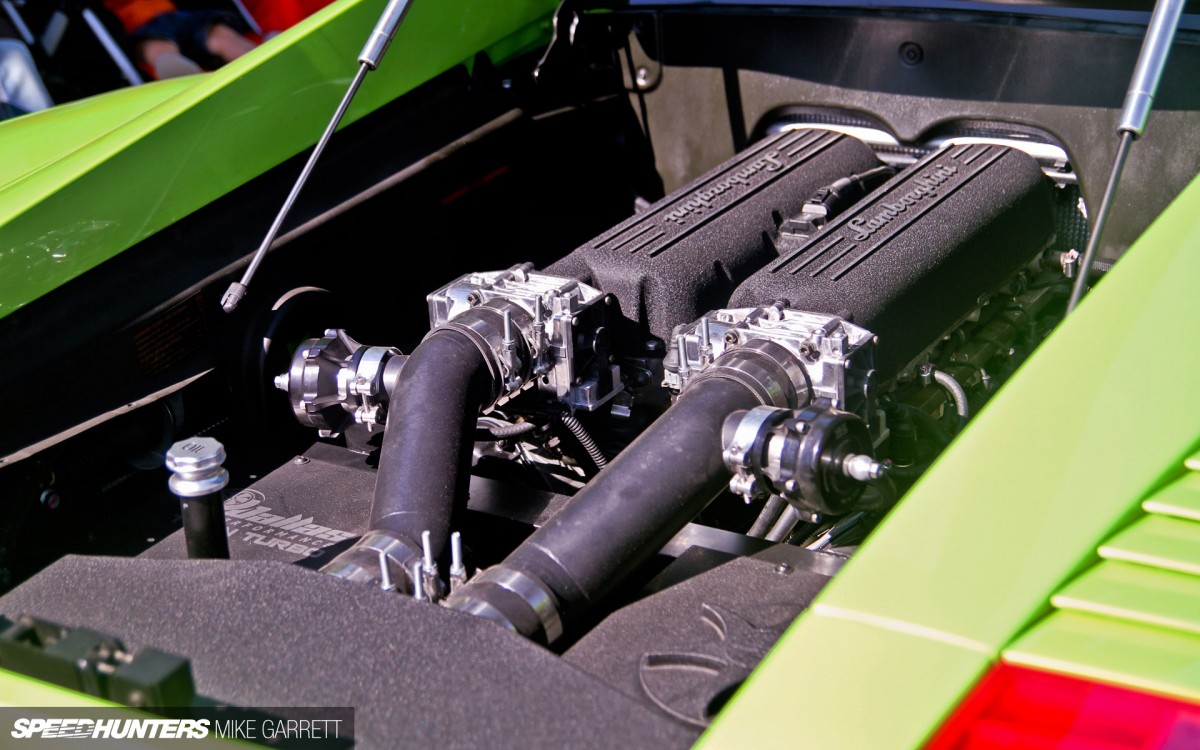 Again, I just find it totally insane that someone could drive one of these cars and then decide to effectively double its horsepower with a twin turbo kit. I also find it completely awesome.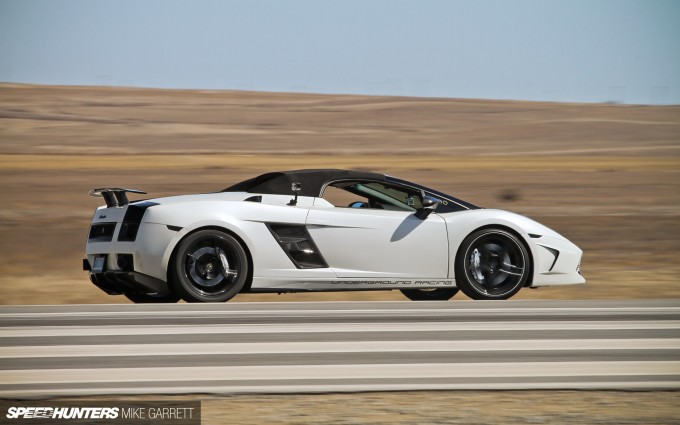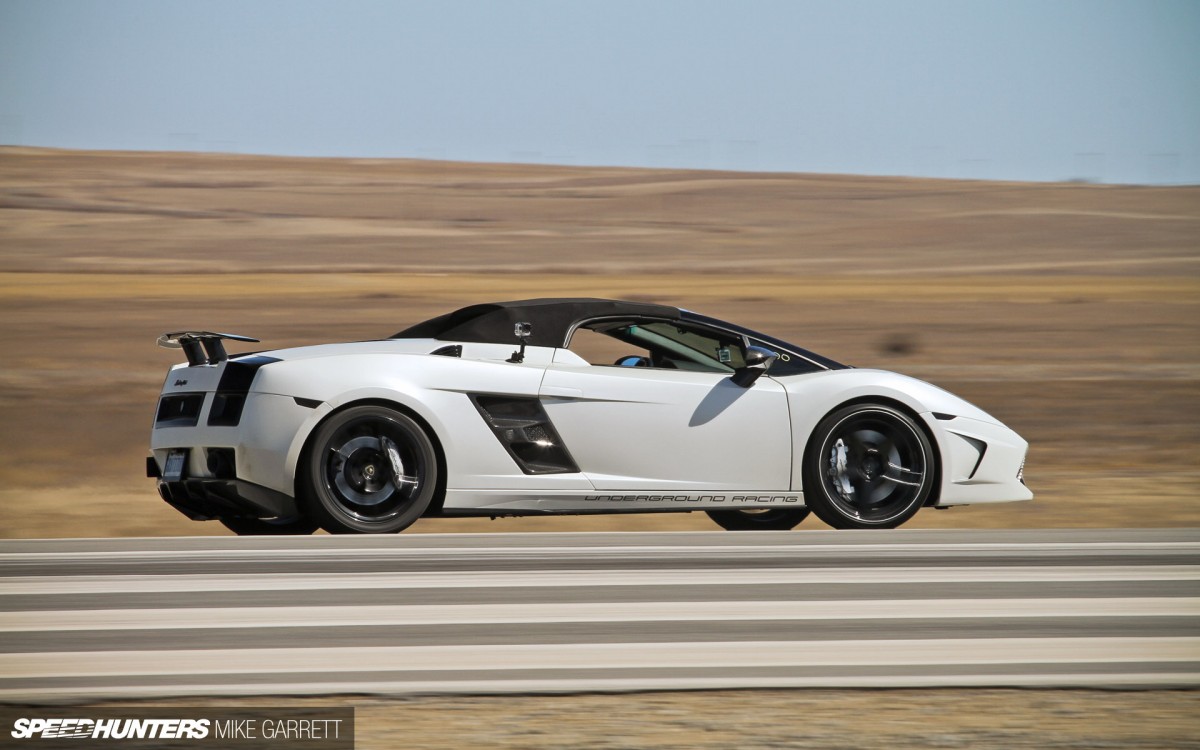 Normally you'd think a supercar would be pretty well maxed out from the factory, but it's so impressive that tuners like Underground Racing and Heffner Performance are able to extract so much additional power from these cars.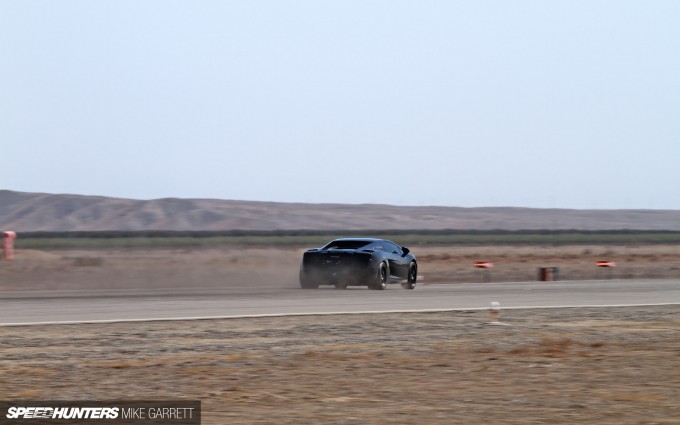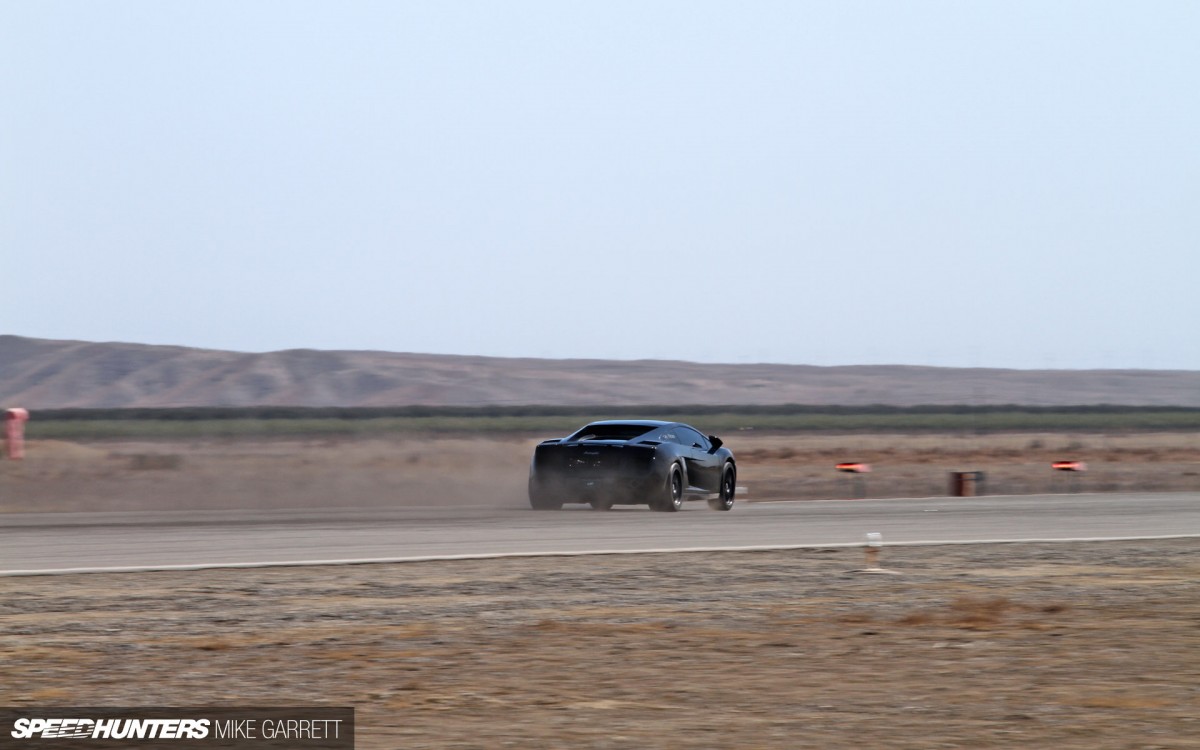 Then there's the sound. There's simply no way to describe the note of a double boosted V10 screaming off into the horizon.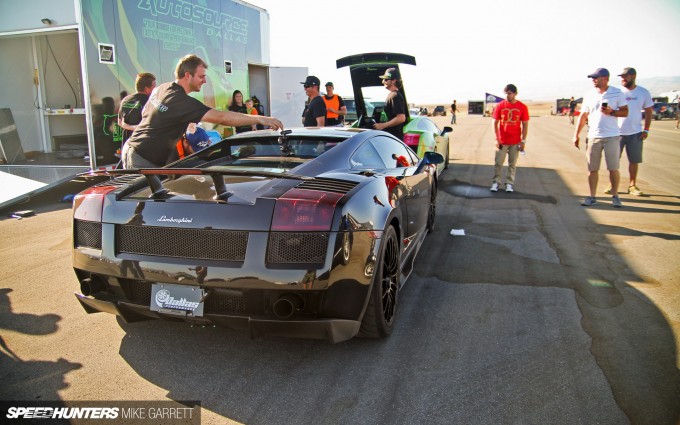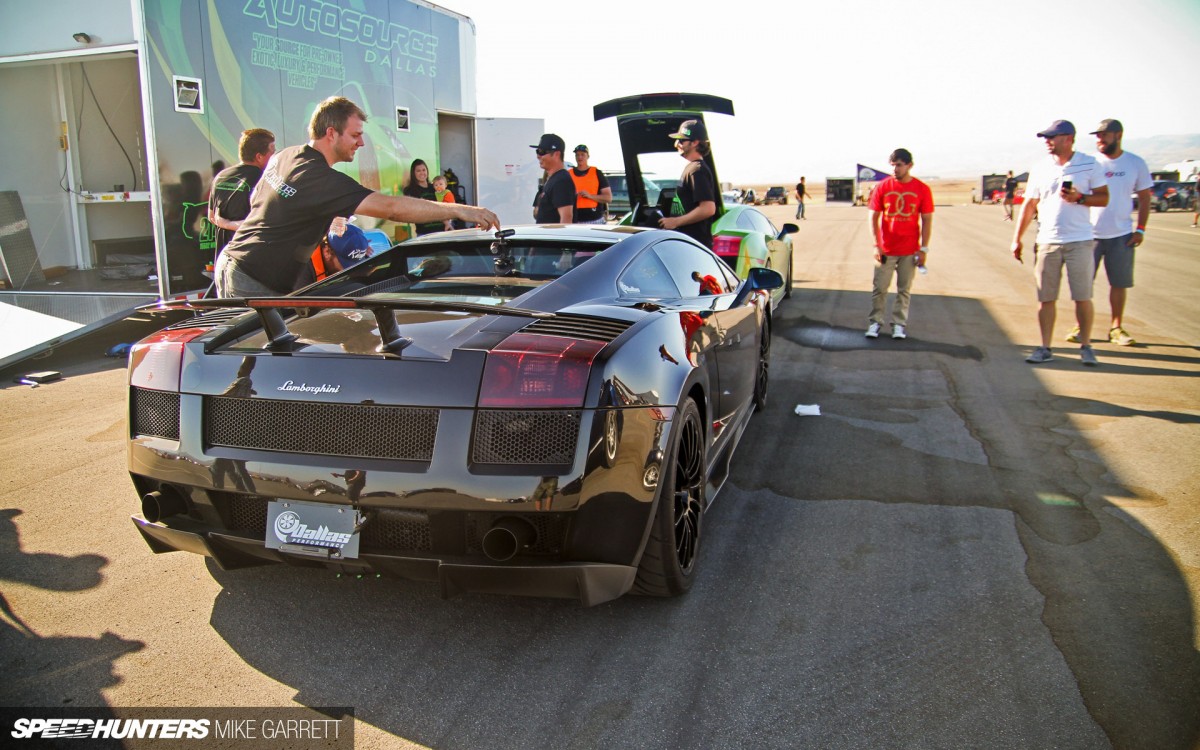 At one point the 1,600 wheel horsepower twin turbo Gallardo from Dallas Performance put down a record-breaking 220mphrun, but at that point the car had to retire as it lacked the proper safety equipment to run 200-plus. Later in the event, one of the Underground Lambos would do even better, hitting an astonishing 224mph in a half-mile. Insane.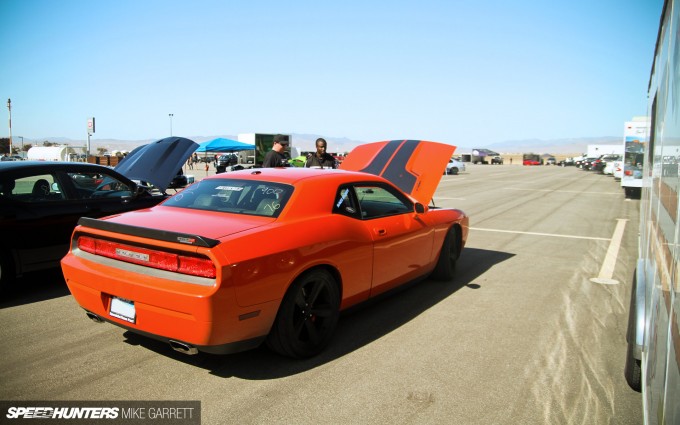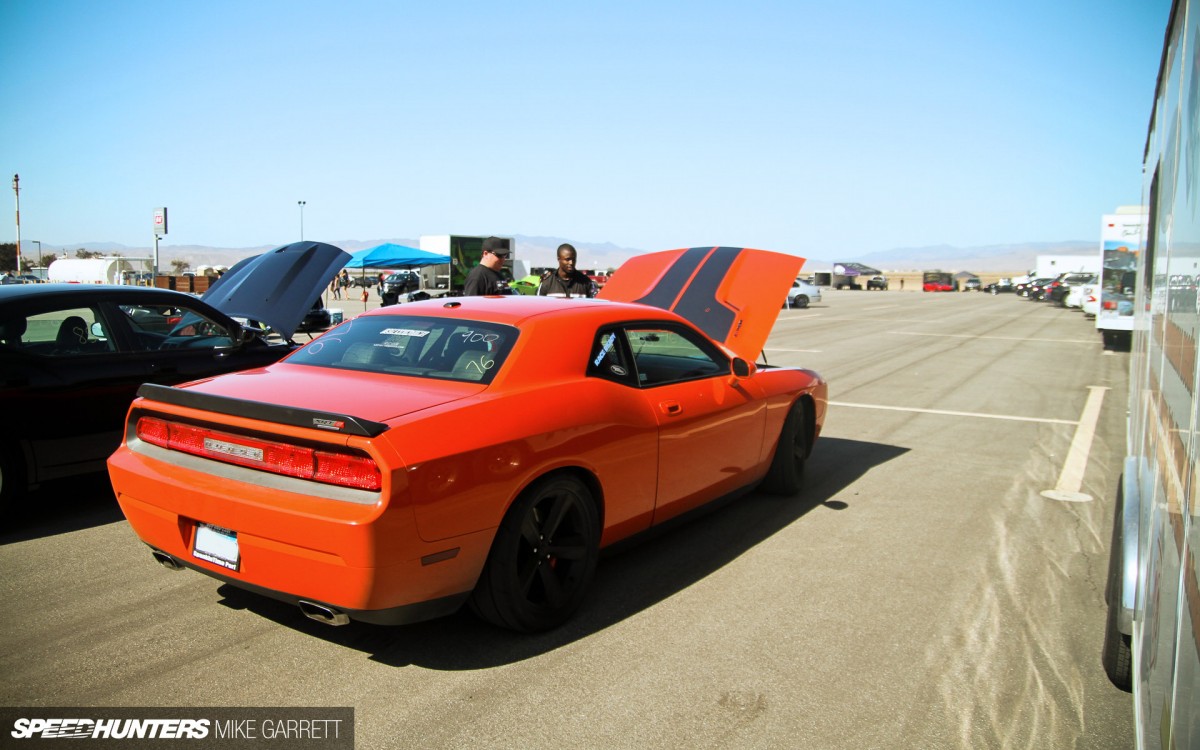 Represented by cars like this worked Dodge Challenger SRT8 out of Texas, let's not forget good old American horsepower either.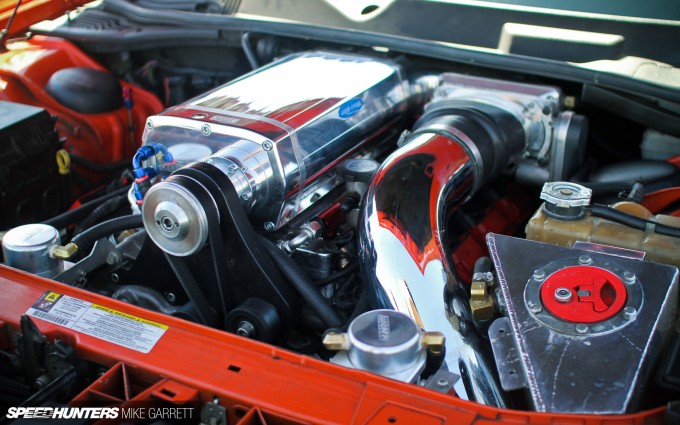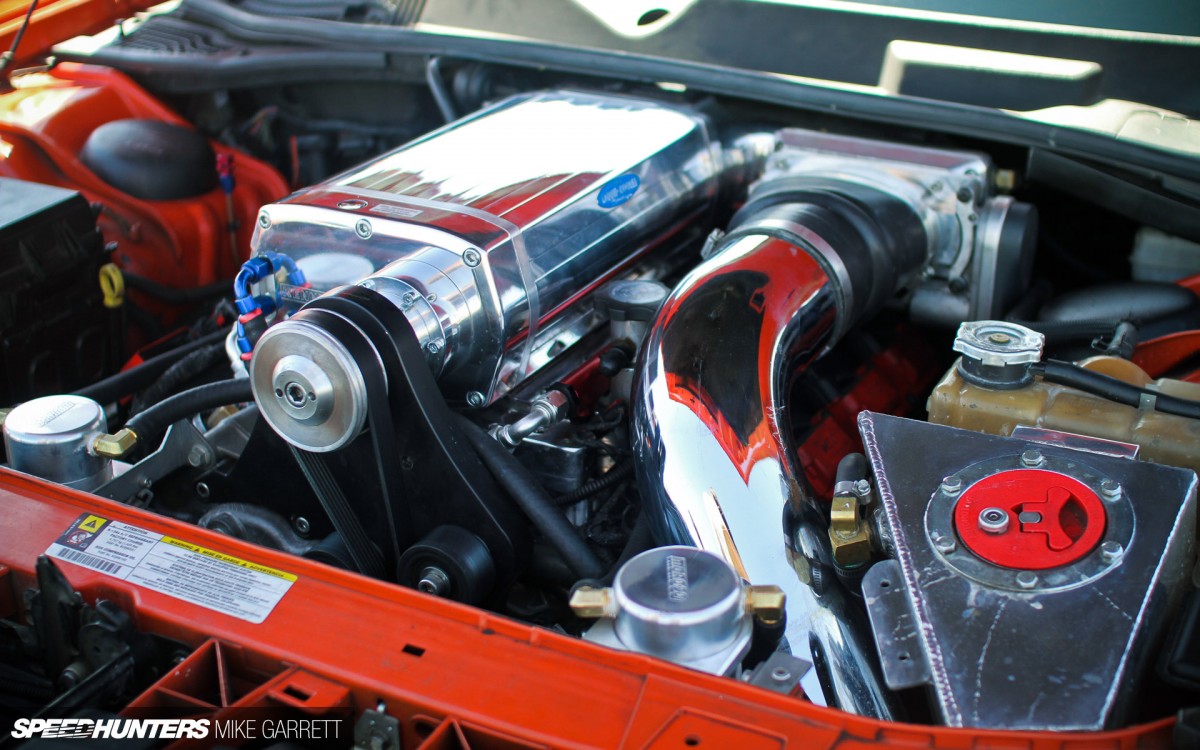 The Dodge was one of several big-horsepower Mopars with with power adders affixed to their Hemi engines.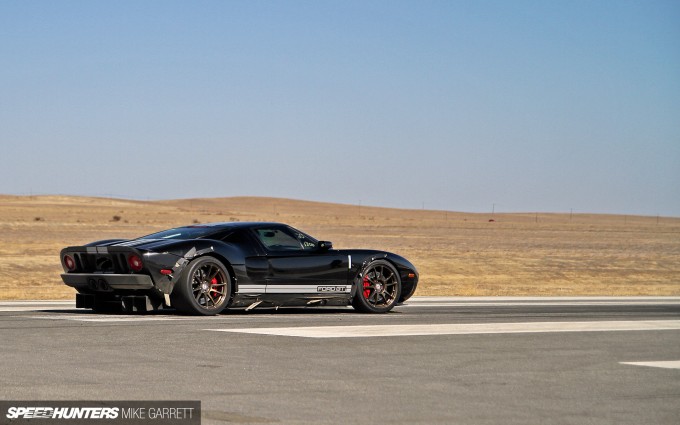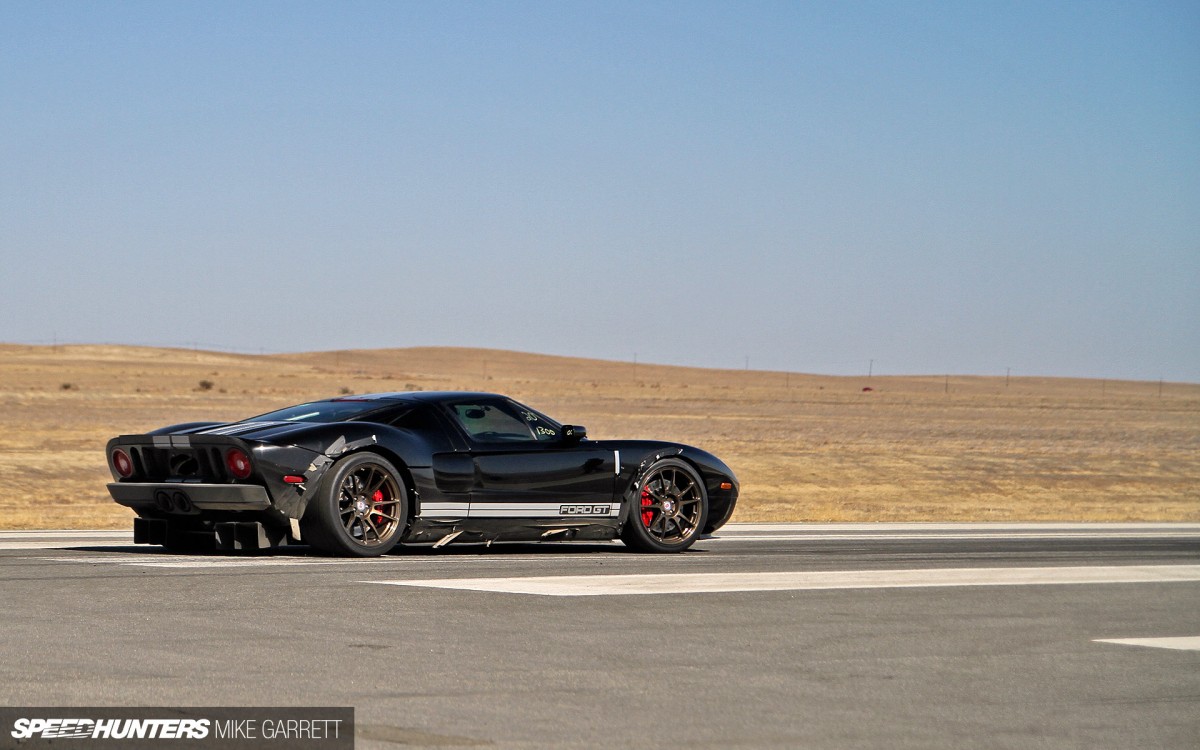 How about the Ford GT? This 1,200 horsepower beast known as 'Black Mamba' is a regular at Airstrip Attack events and is an absolute joy to watch.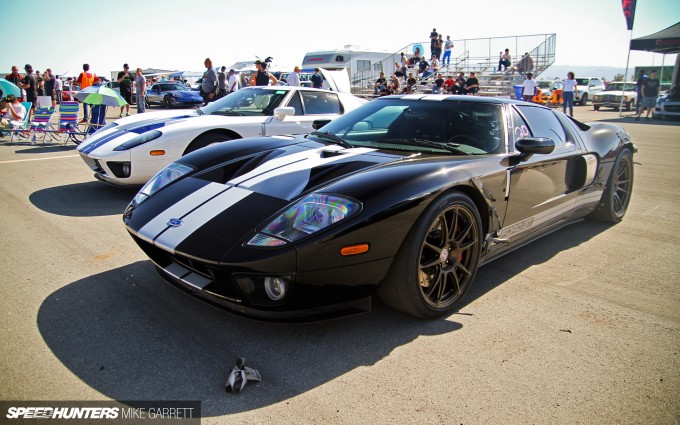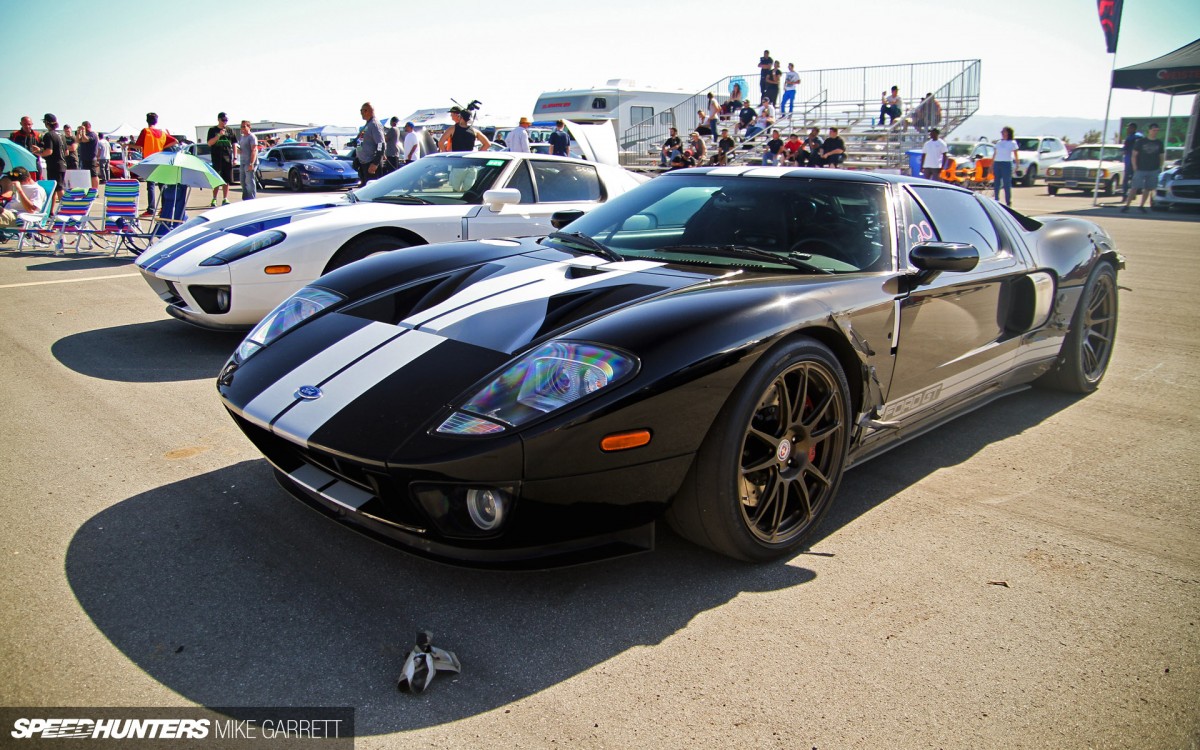 Black Mamba was actually one of a few modified GTs that came out this time. Seeing just one of these suckers on the road is a rare site, but to see a group of them running flat out is magic.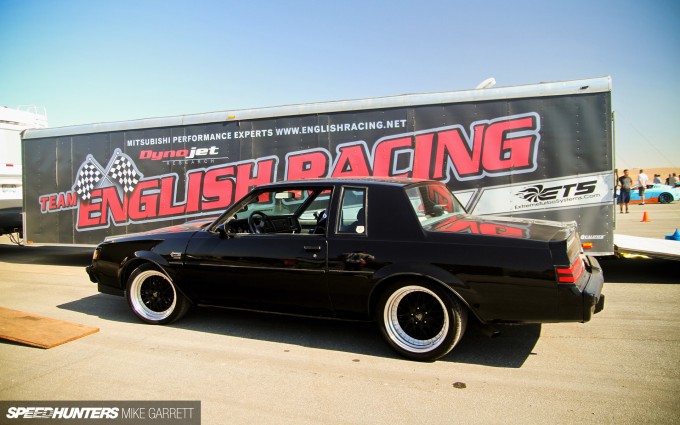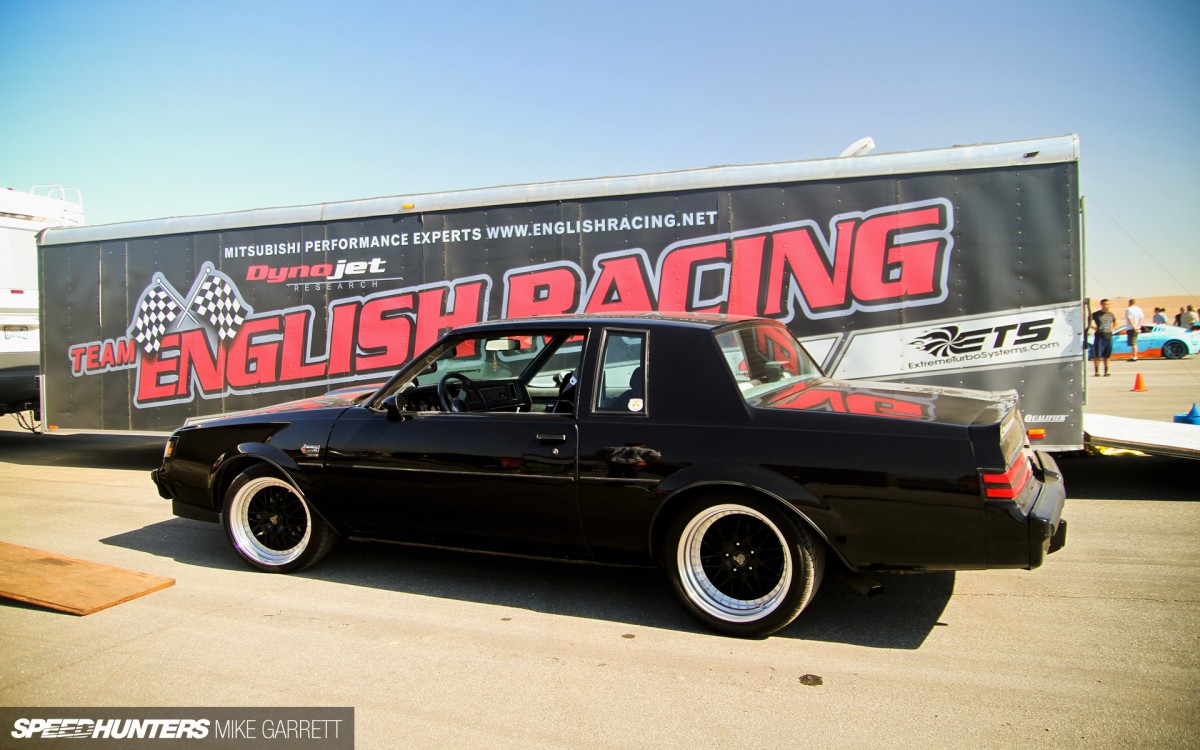 Although I didn't see it on the track, I was happy to find this badass Buick Grand National hanging around in the pits. Thirty years ago, the GN was considered a state-of-the-art muscle car – now it's a bonafide legend.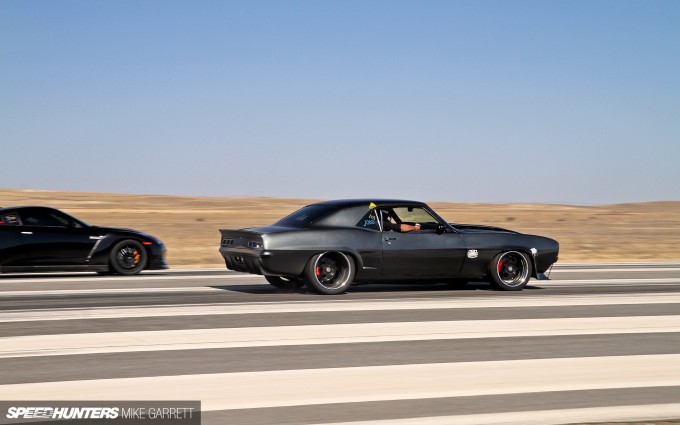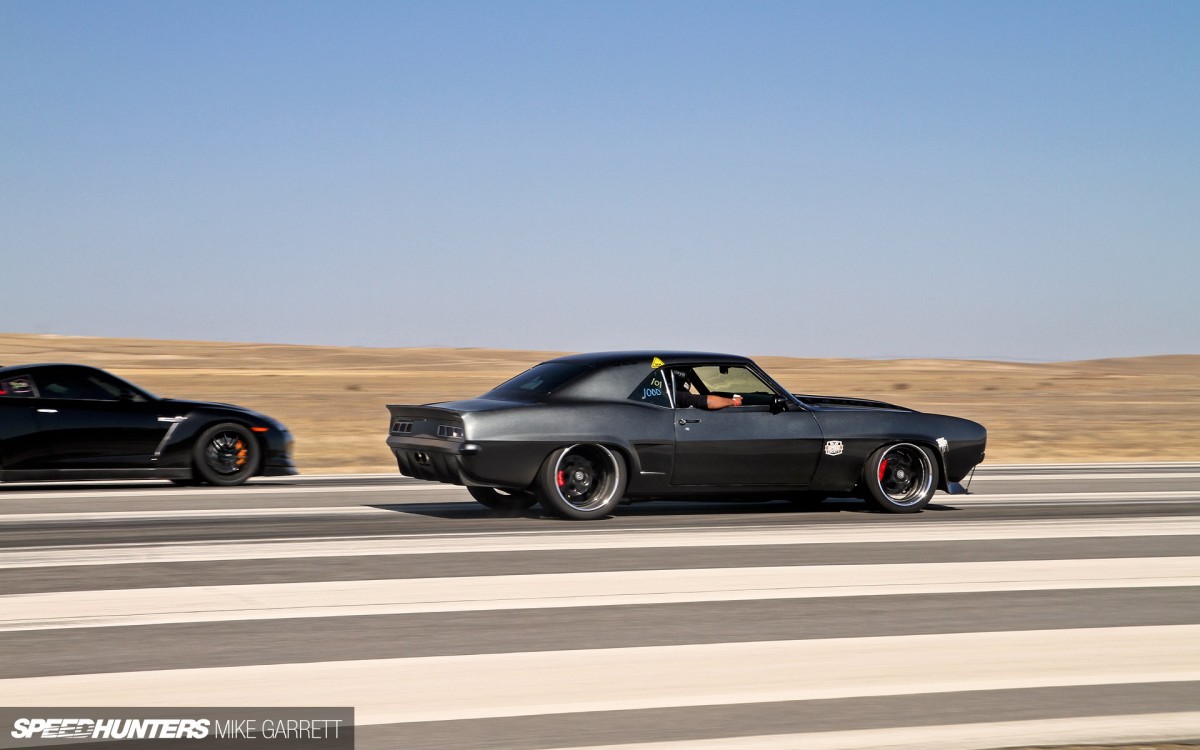 While you won't find too many vintage cars at Airstrip Attack, the Speed Society '69 Camaro was out there showing what a properly built pro touring machine can do.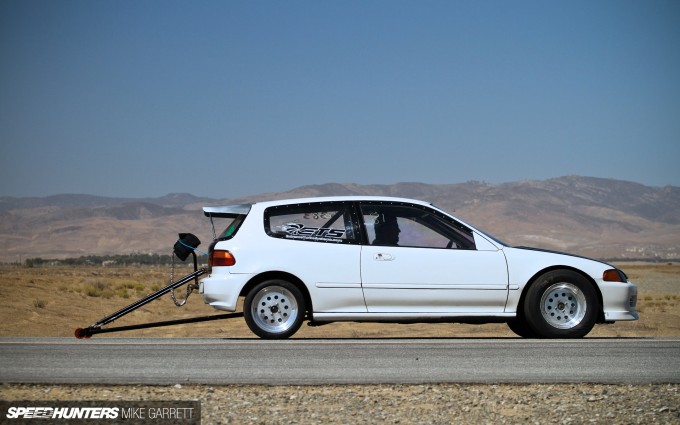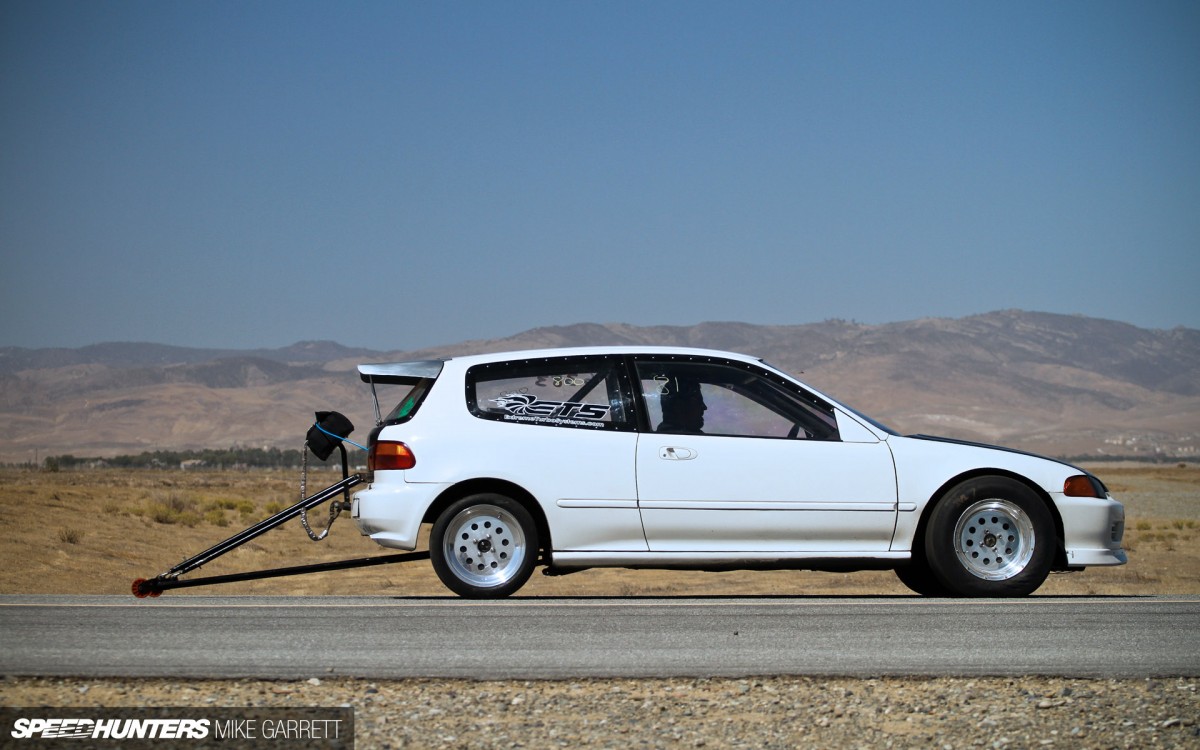 While the majority of the cars on the grid are late-model high performance machines, there's always a handful of homebuilt runners that come out. This time the grid included a couple of crazy Hondas from ETS…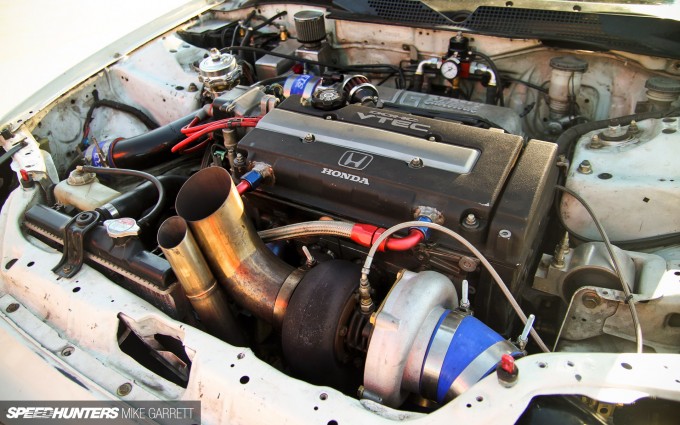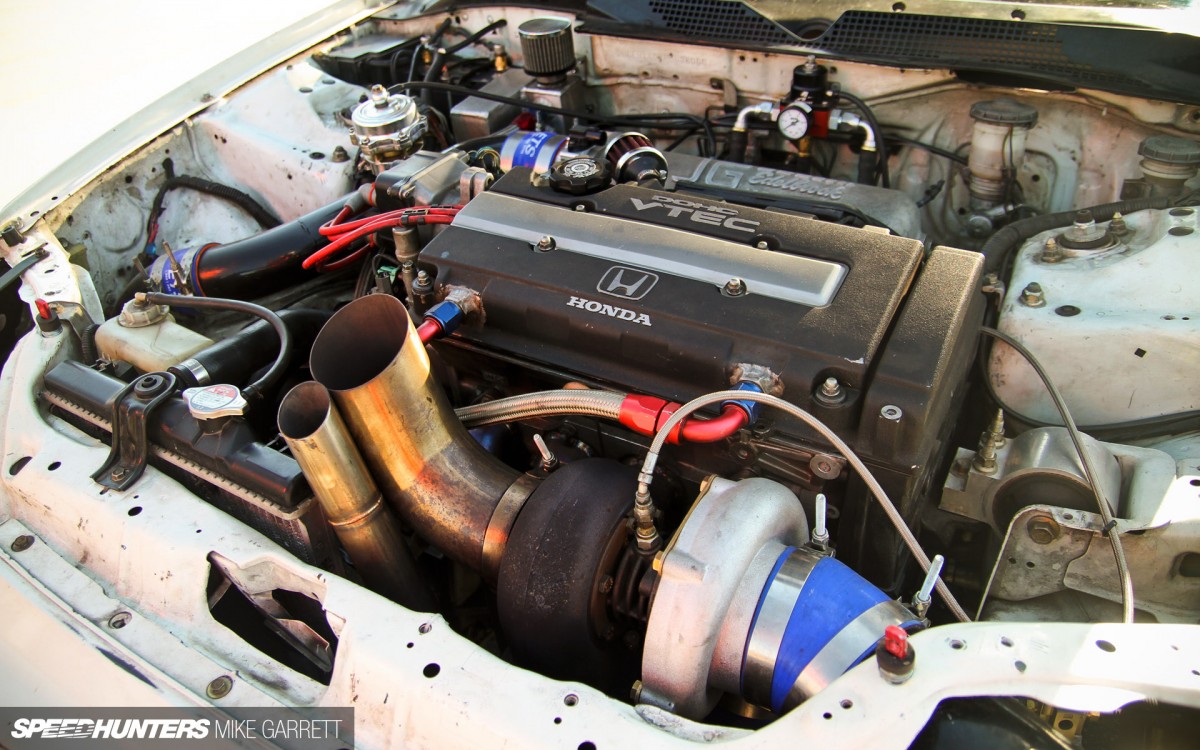 …powered by fully built B-series motors with giant turbochargers.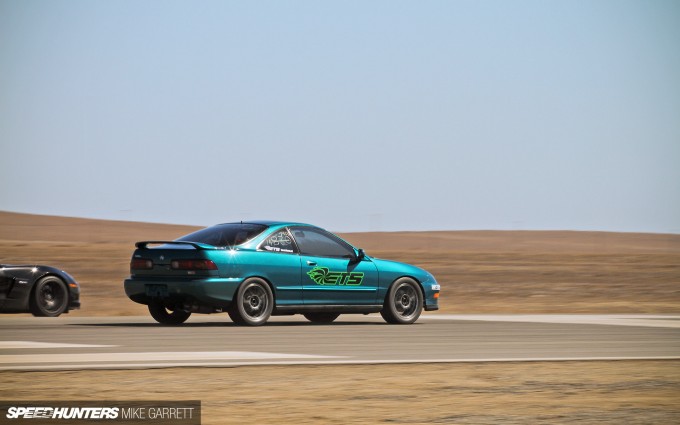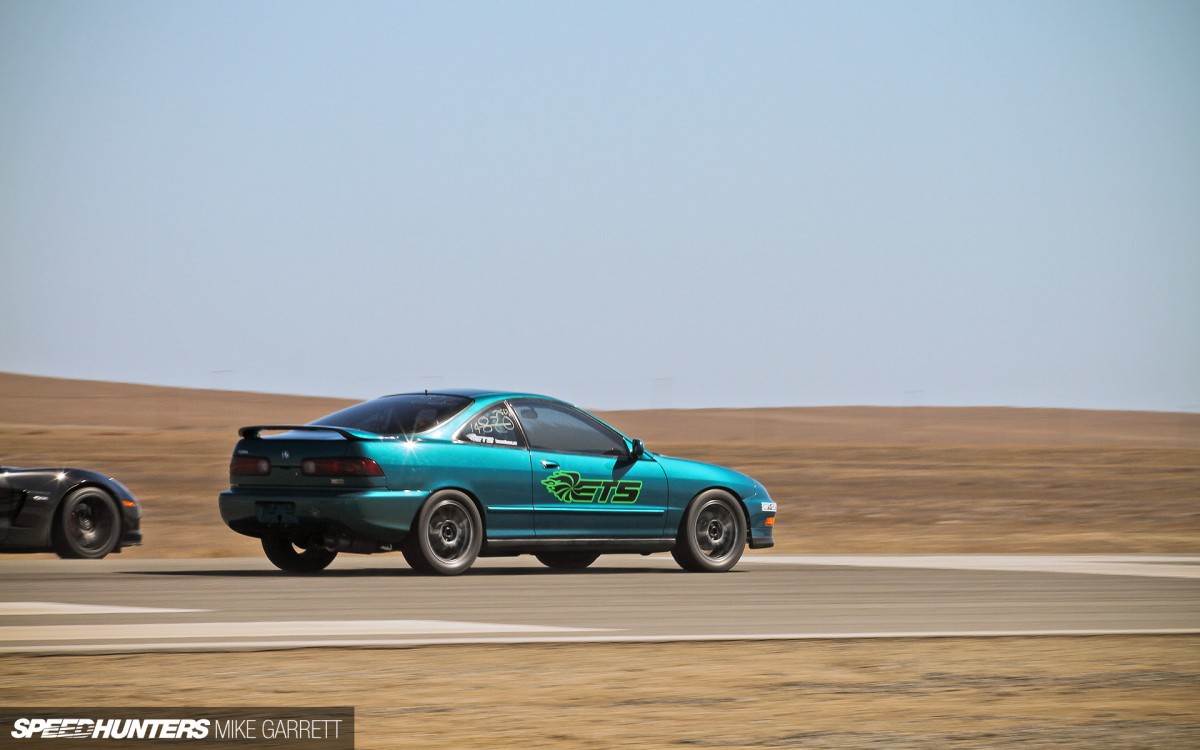 Particularly impressive was the English Racing/ETS Integra, which despite its modest exterior was hitting an unbelievable 182mph in the half mile.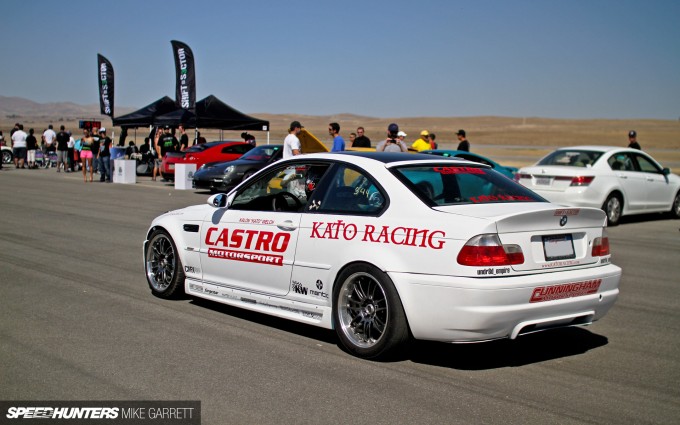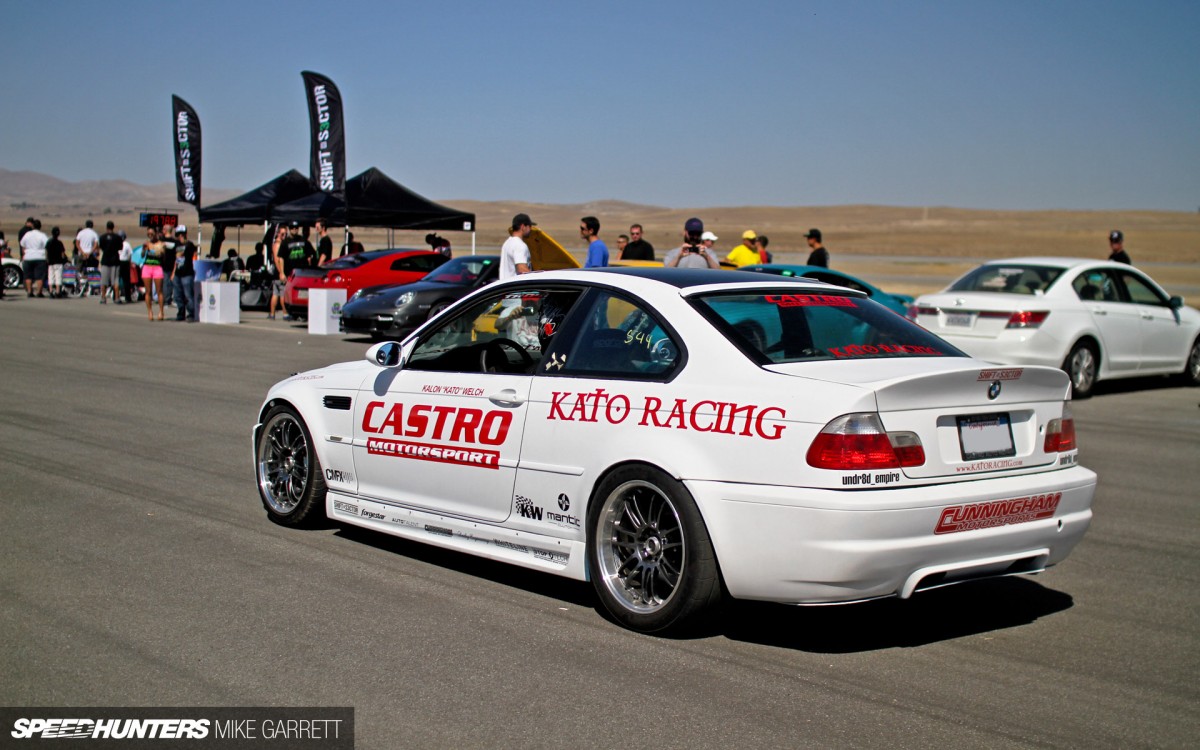 Castro Motorsport came out with its street-going LS-swapped E46 BMW, which was completed just before the event. What better place to break it in than a half-mile strip of runway!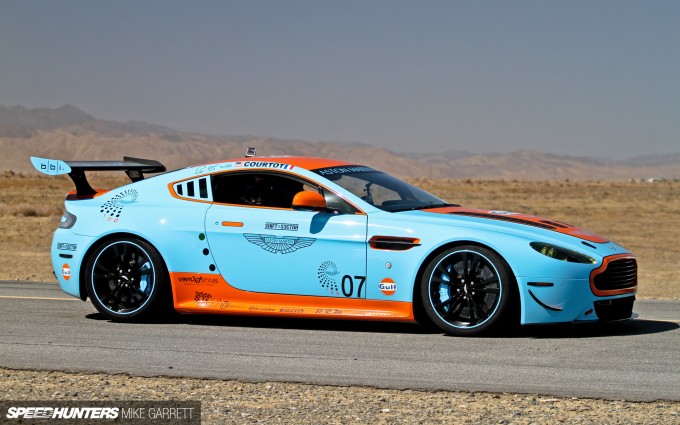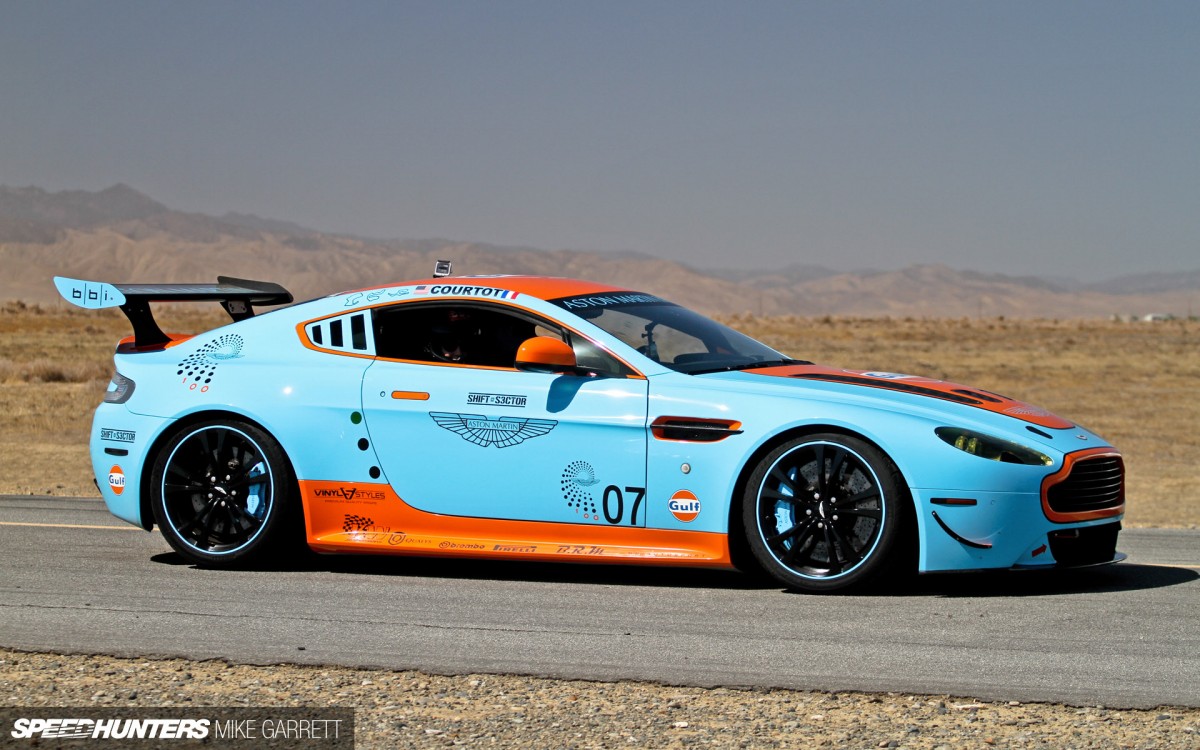 In the end, it doesn't matter whether it was a brand new supercar or a garage-built contraption – everyone was out to run them as fast as they'd go.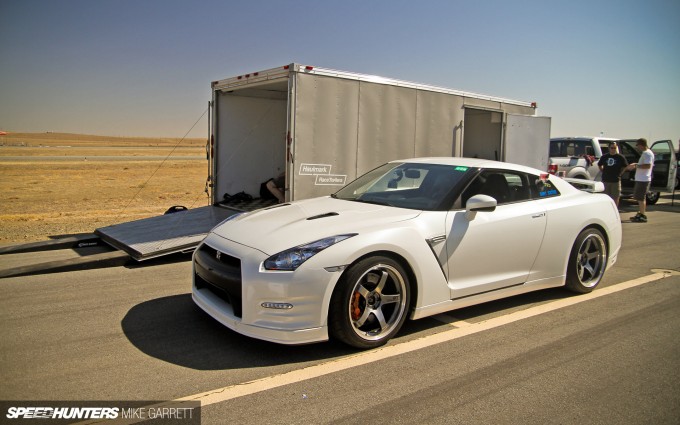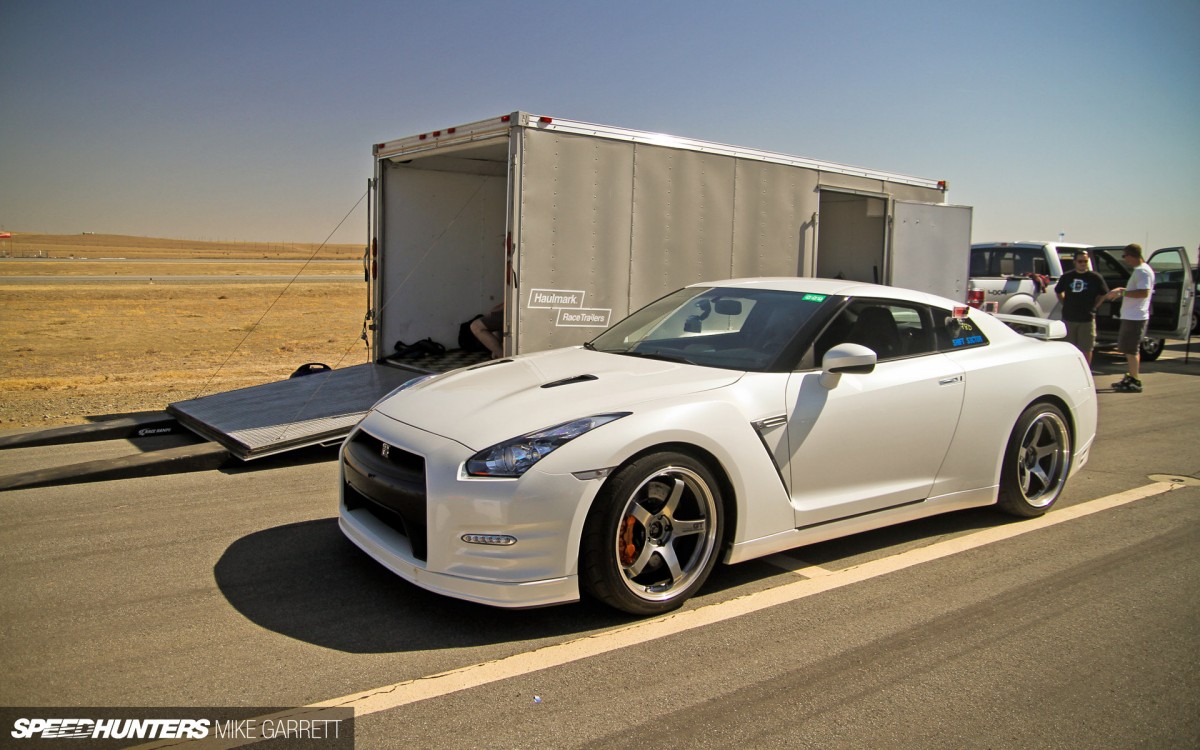 Do the cars need to go that fast? No, but in the end none of us automobile lovers drive a car only because we need to. If that was the case, we'd all be driving those beige Camrys and who the hell wants to do that?
Long live the horsepower junkie!