A couple of Fairlady Zs
It may be coming a little later than our usual pace, but the coverage from last weekend's Auto Legend show in Nagoya is far from finished. I hope the wait hasn't put you off, as I've got plenty to share, starting off with this spotlight on five Nissans that really stood out. I'll get going with the black Daddy Motor Works S30, a Fairlady that stood out for its simplicity.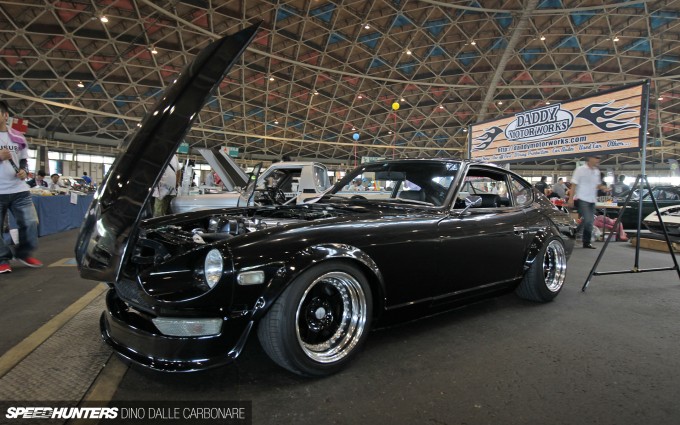 The slammed look is achieved thanks to a Universal Air suspension setup, a must-have for a show oriented car. Except this is far from that.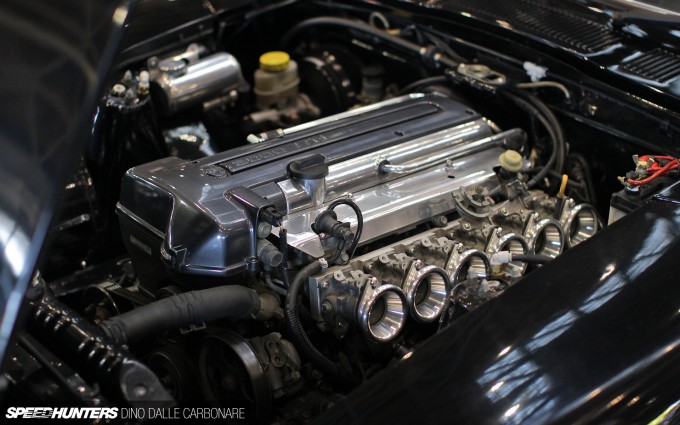 One look inside the engine bay proves that there's plenty of performance here thanks to the 2JZ swap. The naturally-aspirated three liter breathes through individual throttles and has been fitted into the Z's chassis along with the stock Supra transmission.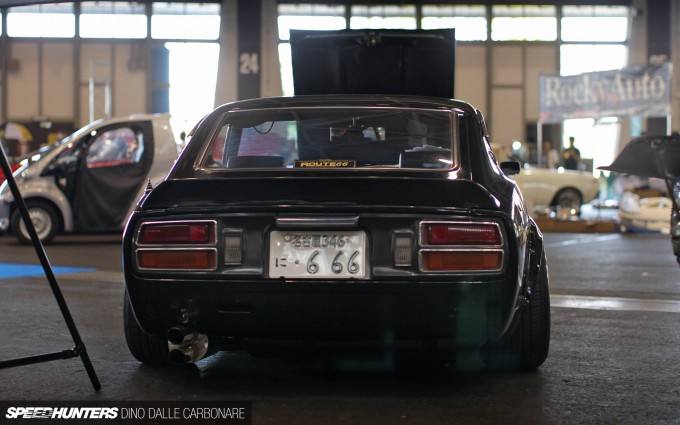 For added aesthetic simplicity, both front and rear bumpers have been removed and the car runs black Mesiter CR01s for a touch of 'modern vintage' feel, if you can describe it in that way. The owner told me his inspiration for the car was Yuta's legendary zombie Z that we features here on Speedhunters years back, albeit a cleaner interpretation of it.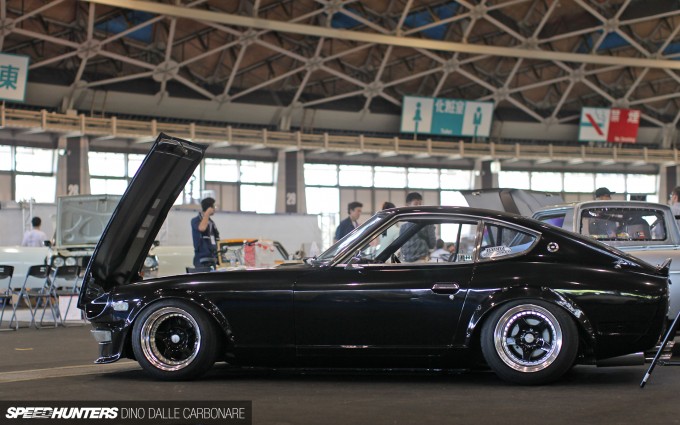 Mission accomplished I'd say!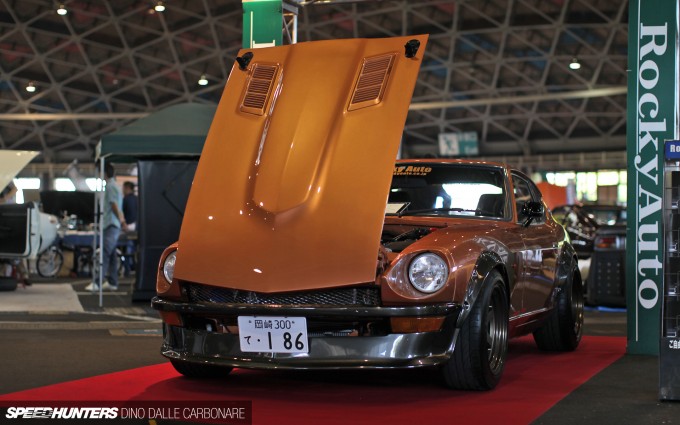 It would be hard to talk about engine swaps without mentioning Rocky Auto, the actual organizers of the Auto Legends show. Along with the carbon S30 and Hakosuka which we have seen in detail, it was their latest project that was grabbing everyone's attention.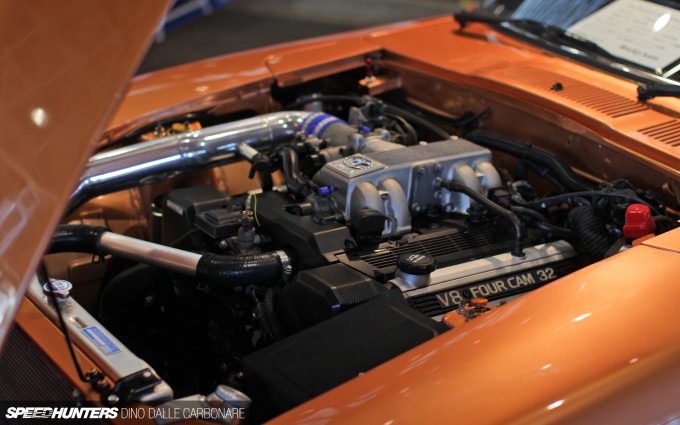 And rightly so. It's these sort of resto-mods that appeal the most to enthusiasts: a clean restored exterior, choice bits and pieces…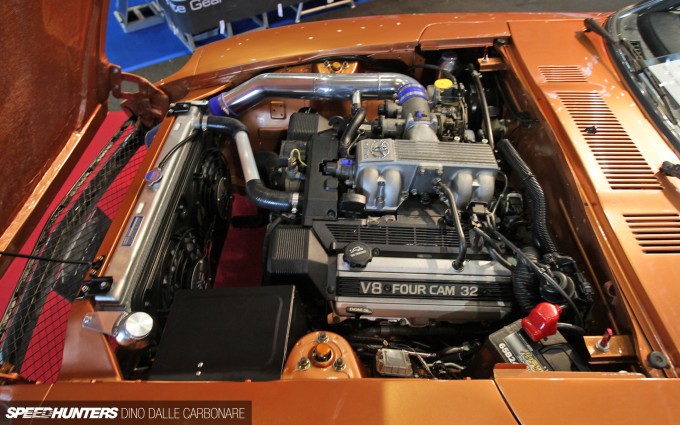 …and a cool engine swap to give it even more character. The stock 1UZ not only offers a nice weight balance due to its more compact size…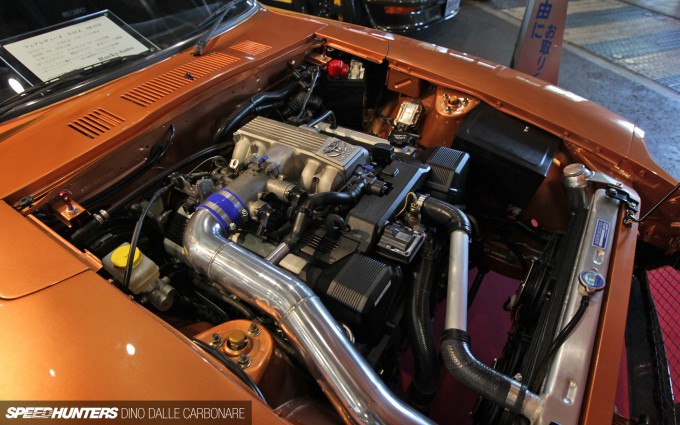 …but makes the whole driving experience all that more interesting thanks to effortless low RPM torque and a V8 soundtrack.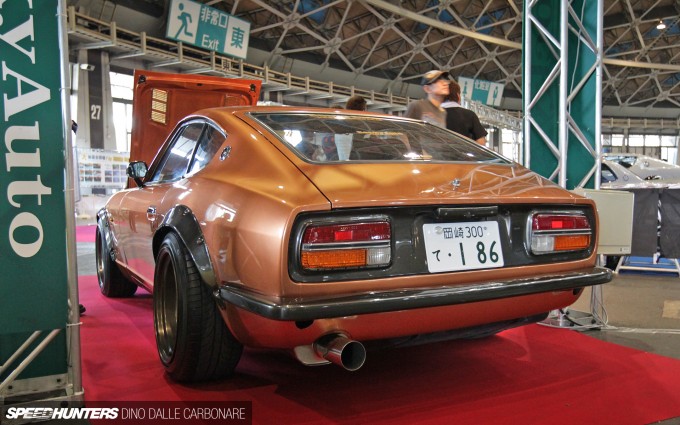 This Z, which is already on sale at Rocky, sits on bronze RAYS TE37Vs and runs adjustable suspension all round.
The must-see Hakosukas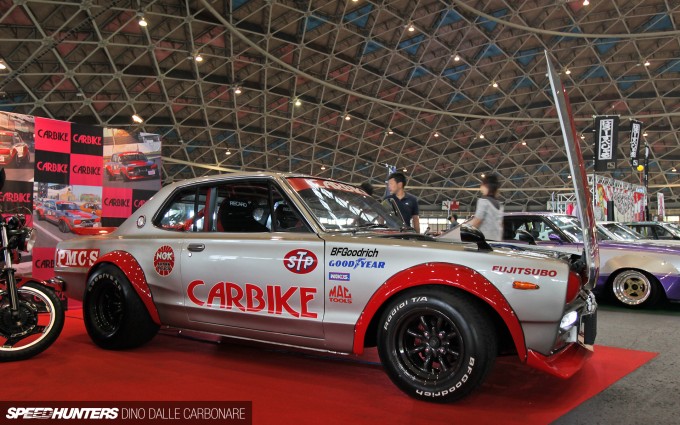 I thought Carbike approached the whole vintage race car look in an interesting new way. Their KGC10 Skyline had  almost exaggerated overfenders, filled up with massive old school rubber mounted on Watanabes.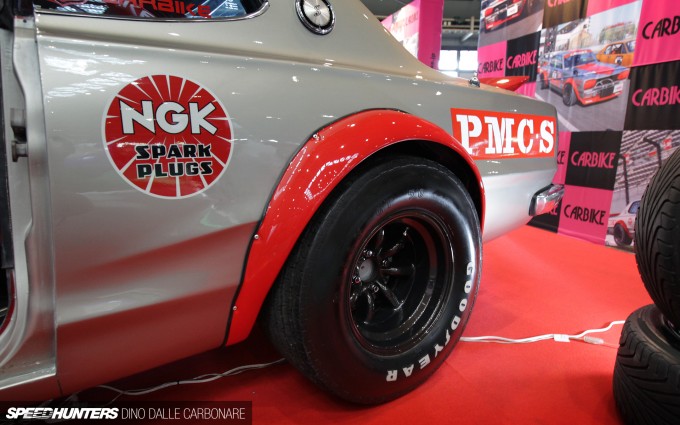 The rear especially was pretty wild, and check out the height of that sidewall on those Goodyear M-50s!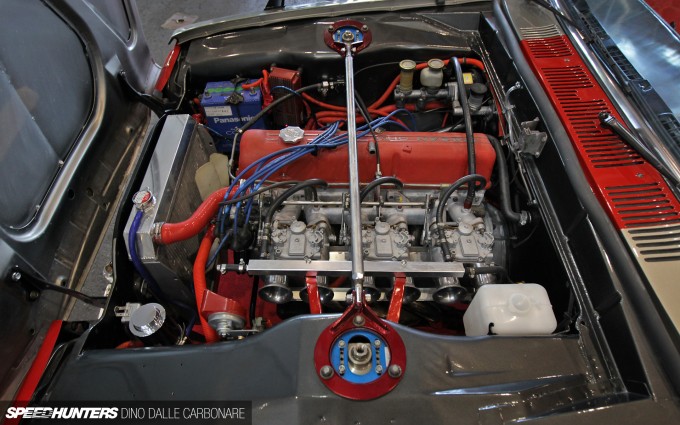 On the engine side of things they stuck with the tried and tested L28, running 44mm Solex carbs and a custom exhaust manifold.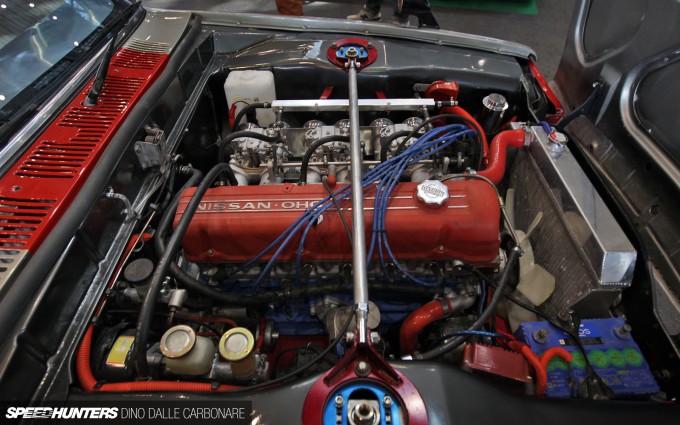 Red crackle powder coat is always a nice finish for any cam cover.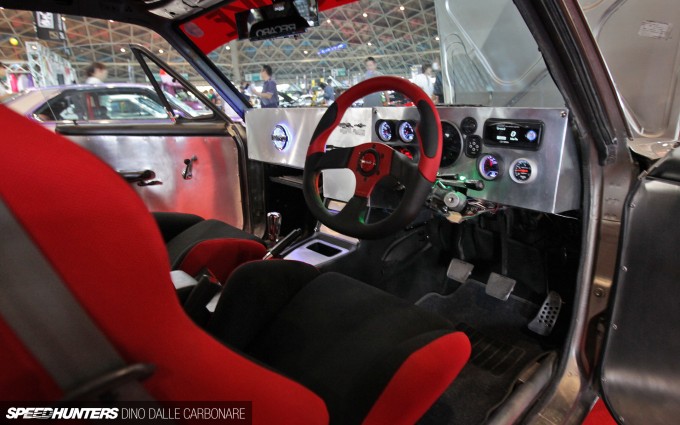 Inside they got rid of the stock dash and created their own race-looking item, dotted with a variety of modern dials and various instrumentations. It's the first time I've seen an Hakosuka approached in this way, especially the interior.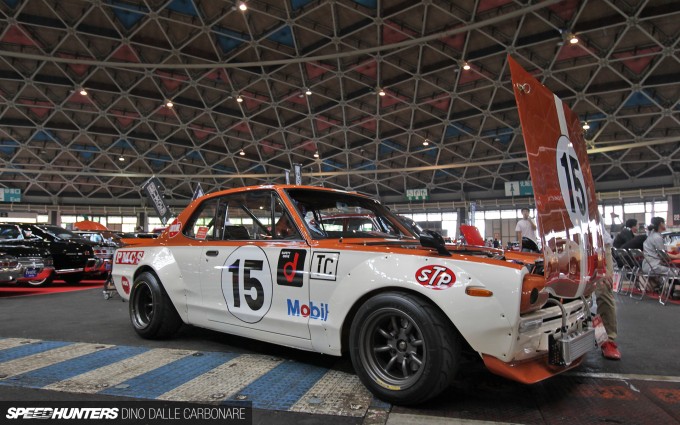 But for those more into the authentic feel there was always the Auto Shop Takeey's 'Hako'. Wild, almost N2-look overfenders set the tone…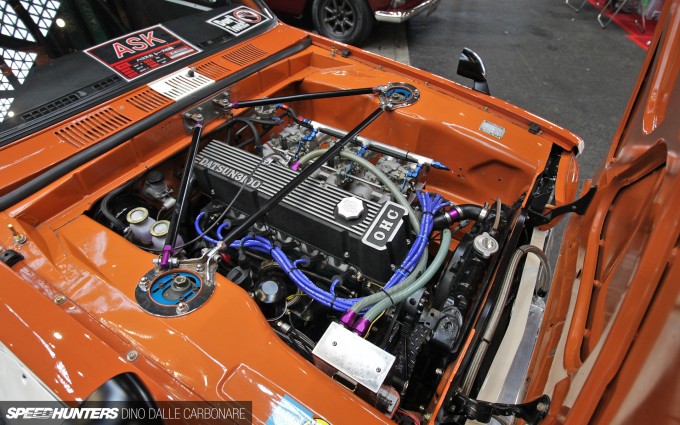 …but it was the work under the hood that really was the most interesting aspect of this build.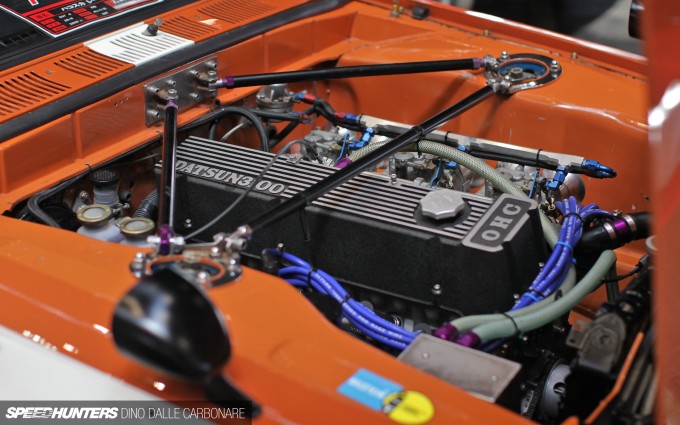 Like the Carbike demo car, this one also ran and L2 – albeit stroked to 3.1 liters, and sporting a Kakimoto-inspired head cover.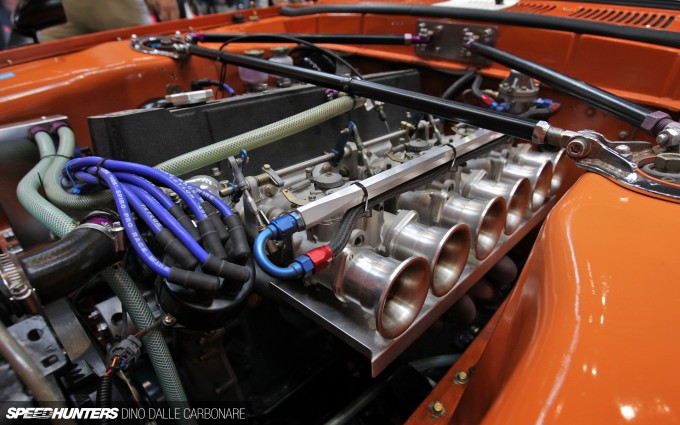 On the intake side we find Solex carbs and custom-machined velocity stacks for each of the six intakes.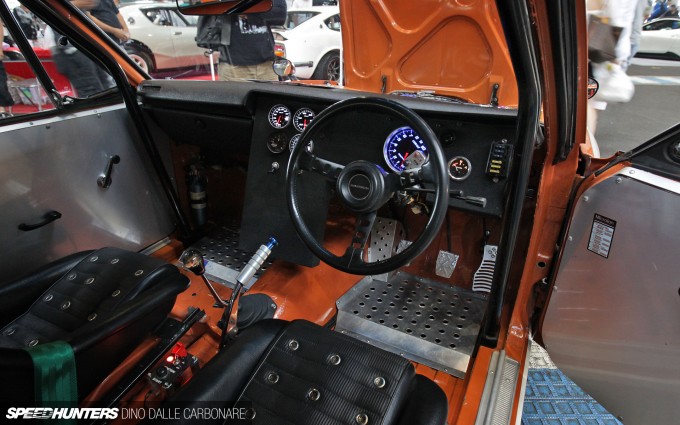 Swing the driver's side door open and you find a more period correct feel, despite the use of some modern instrumentation. Gotta love the Datsun Sport seats!
We love drag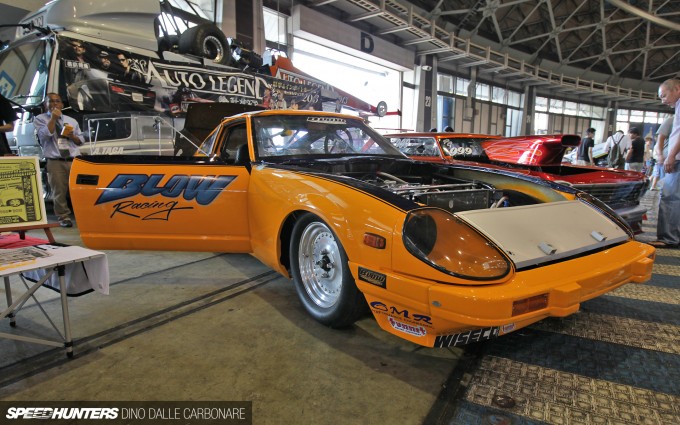 By far one of the coolest aspects of Auto Legends was the drag racing presence. It may have become a very small scene from the good old golden decades of the '80s and '90s, but it's so nice to see that there are still lots of fanatics that continue to do it – like the guys from Blow Racing.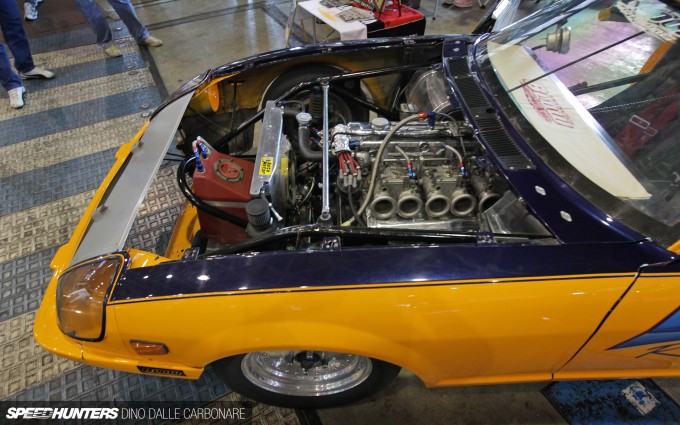 They made sure to emphasize that this car and the other vehicles that are part of their club have been built by their respective owners, and are not tied to any particular tuning shop. This semi tube-frame Z runs a heavily modified NA L28, set as far back as possible in the chassis…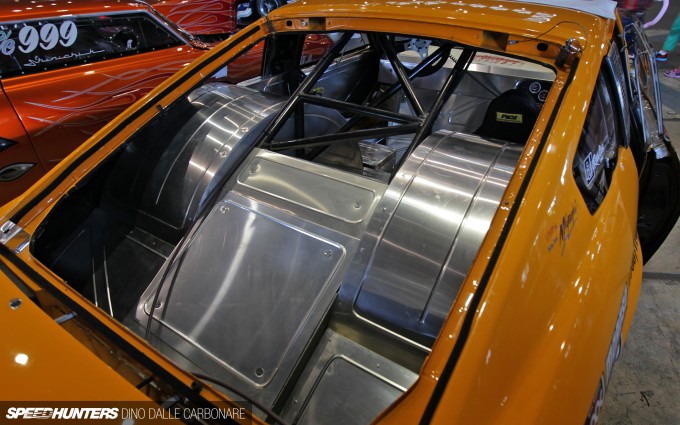 …and powering the massive tubbed rear wheels. The car may only run 11s, but they aren't in it to break records – rather to do what they love most.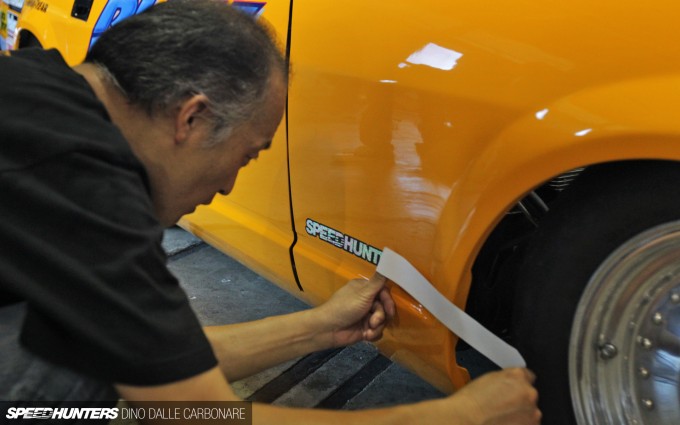 It was great chatting to them all and finding out they are Speedhunters readers. They knew about all the drag-racing related features we had covered over the years in Australia – like Pac Performance and JC Racing – as well as in the US.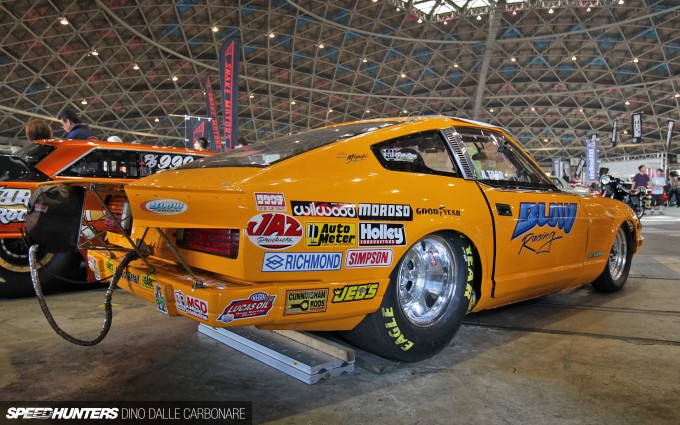 I'll concentrate on the sheer variety found on the show's floor in the next post so make sure you don't miss it. That will be followed by a walk out on the car park and a bit of Kaido Racer overload!