By know I'm guessing you are guys are all quite familiar with Players, the group from the UK that's been making some big waves with their series of automotive events, including their recent groundbreaking shindig at the legendary Goodwood Motor Circuit. Well, this weekend they were at it again, trading the familiar scenery of jolly old England for that of Southern California's sun-drenched beaches.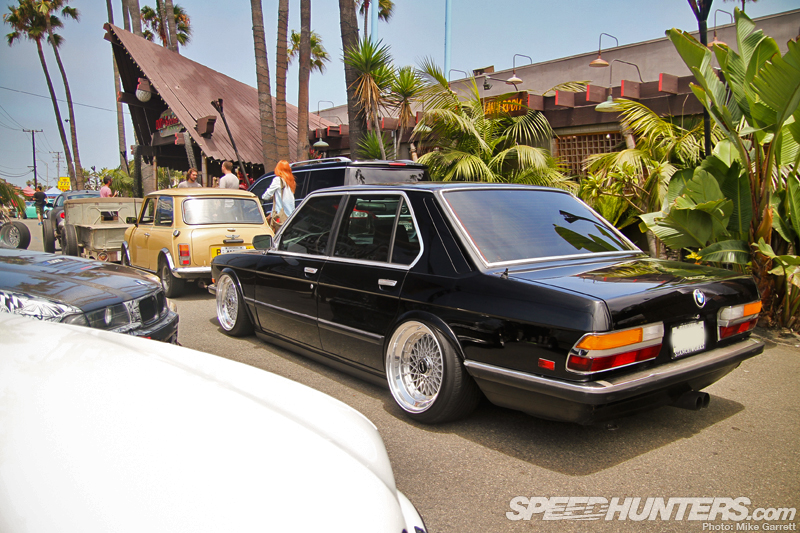 That's right – the Players have exported their brand of automotive gatherings to the USA with an event called the Played Out Show & Shine, held in conjunction with some of their American-based partners like Rotiform Wheels and Air Lift Suspension.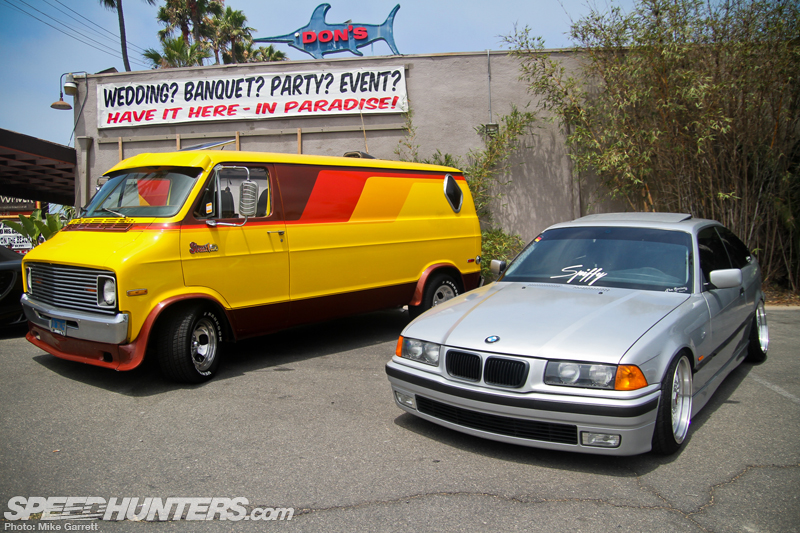 In comparison to the events Players has held in Europe, this gathering is much smaller and more informal in nature – almost a vacation from the rigors of hosting a large car show. Of course that doesn't mean there weren't plenty of cool cars to be seen and good times to be had.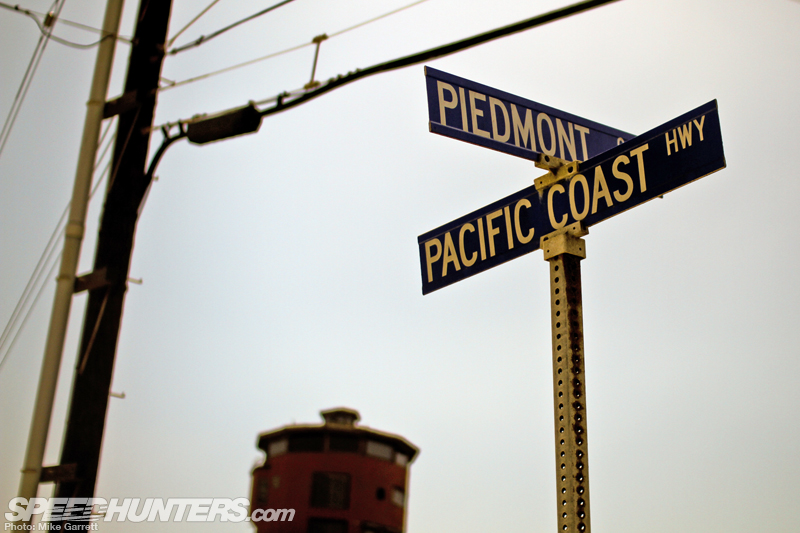 The setting of the Orange County's Sunset Beach neighborhood could not have been more fitting for this relaxed Saturday afternoon gathering.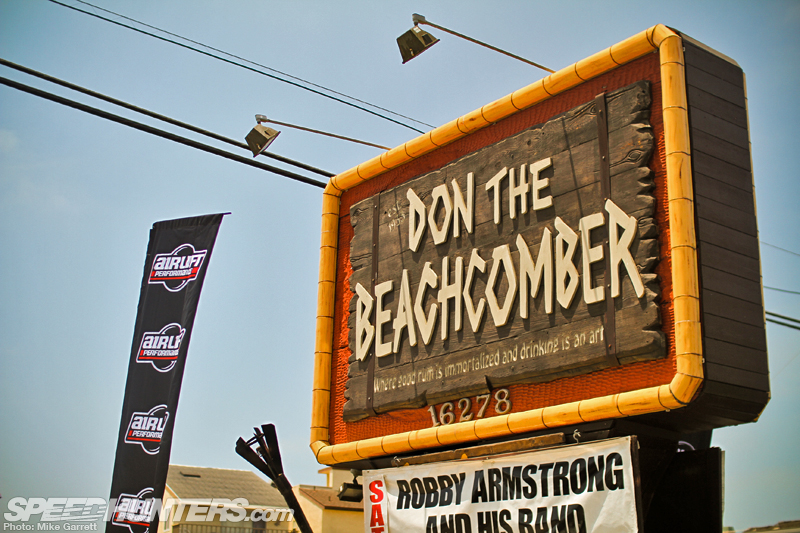 The host venue for the event was a slightly funky restaurant and tiki bar called Don the Beachcomber, sitting right on Pacific Coast Highway just a stone's throw from the ocean surf. It really doesn't get much more 'Southern California' than this.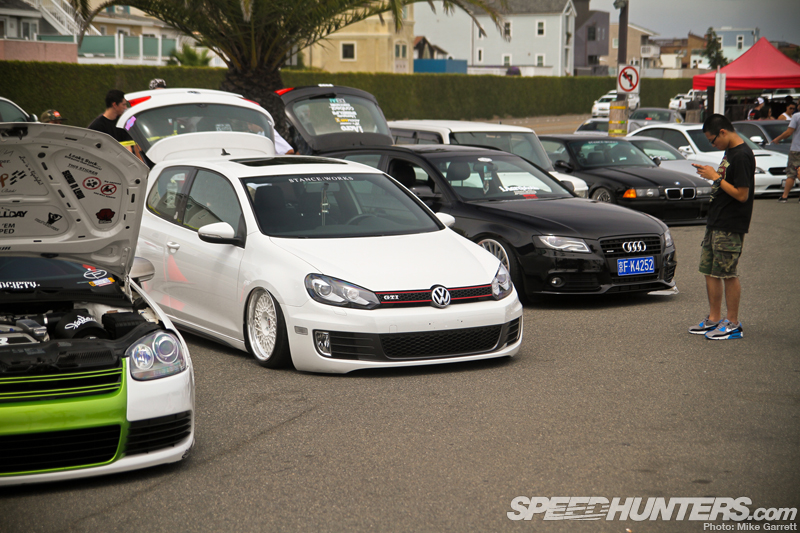 A wide variety of vehicles came out to enjoy the atmosphere, but as you might expect there was a large number of Audis and VWs in the mix. Because I haven't had the chance to immerse myself in many of California's Euro-centric car events, it was a nice opportunity to get a little taste of this scene.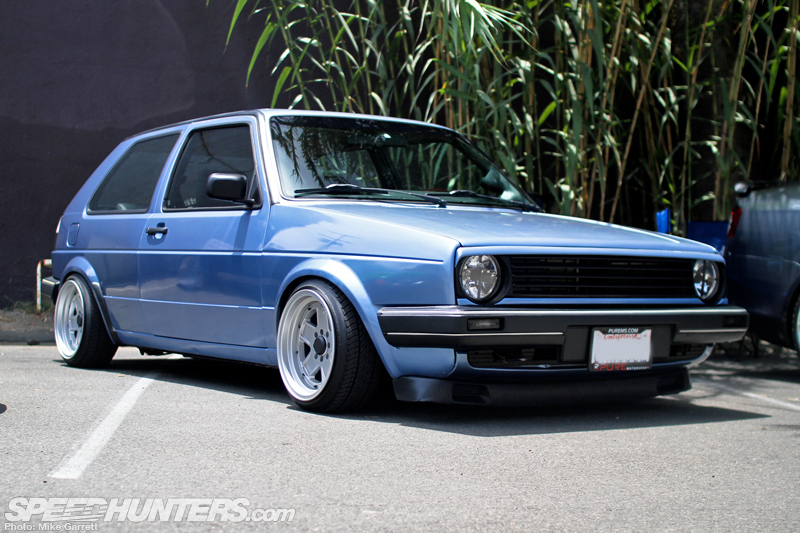 While the majority of the VWs were cars from the last decade or so, there were a few early model Golfs and Rabbits that turned up – including this tidy little Mk.II.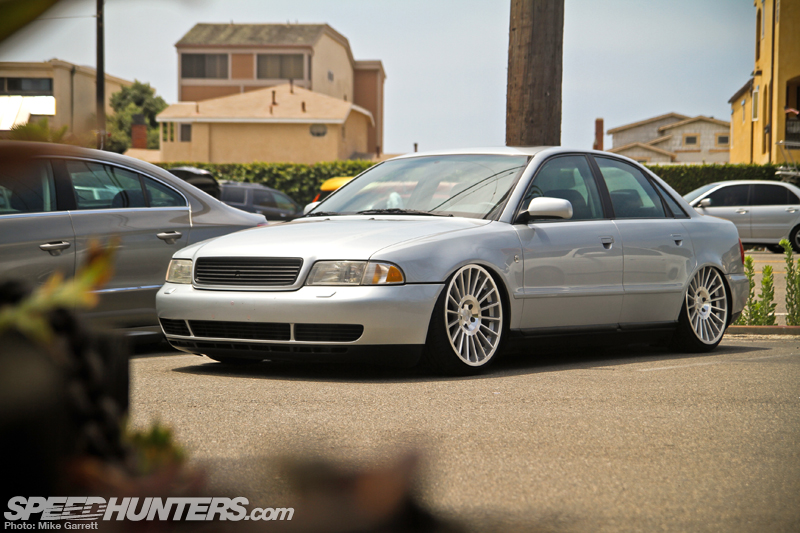 Given Rotiform's close relationship with the Players crew, and the fact that the company is based right in Orange County, there were plenty of cars sporting wheels from the wheel maker's catalog.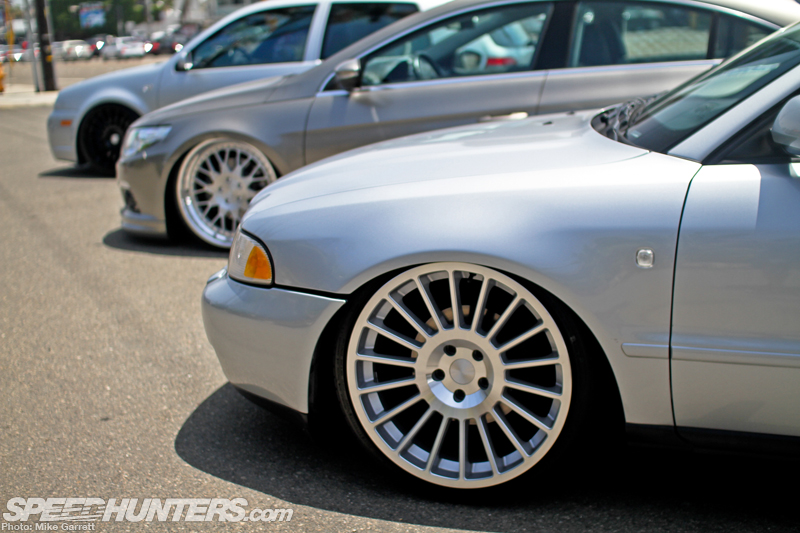 The one-peice IND wheel seemed to be a popular choice among the VW and Audi and owners at the show. Can't really argue with that simple, attractive design.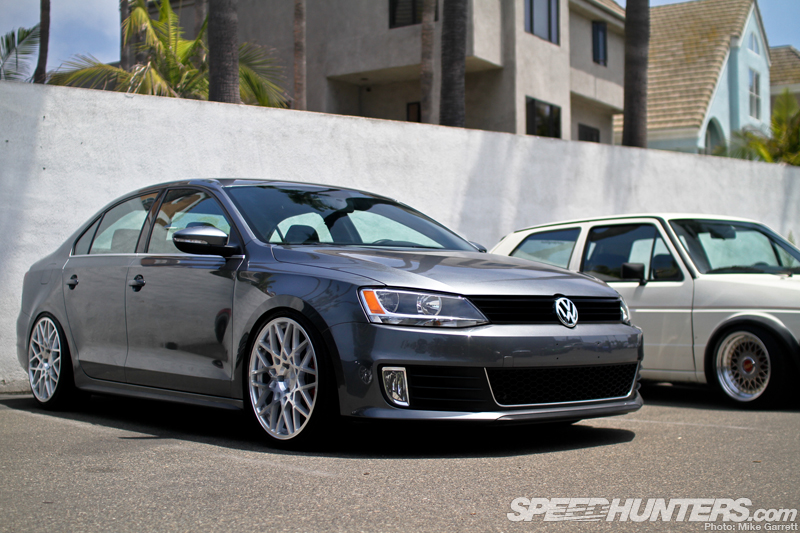 In contrast to events in Europe, this made for a good opportunity to see some of VW's popular US market offerings, like this Mk.6 Jetta sitting nicely on a set of Rotiform BLQs.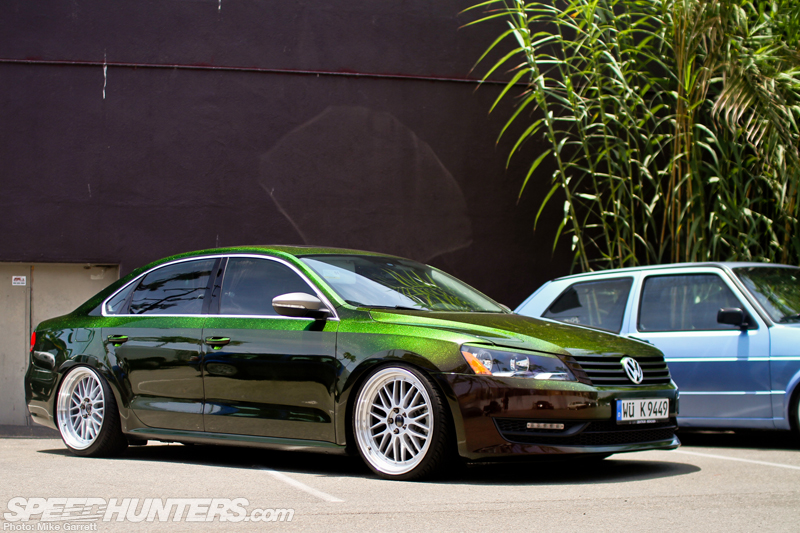 Also on on hand was this example of VW's US-built Passat with a trippy color-changing metallic paintjob. It's cool to see some love for this new platform.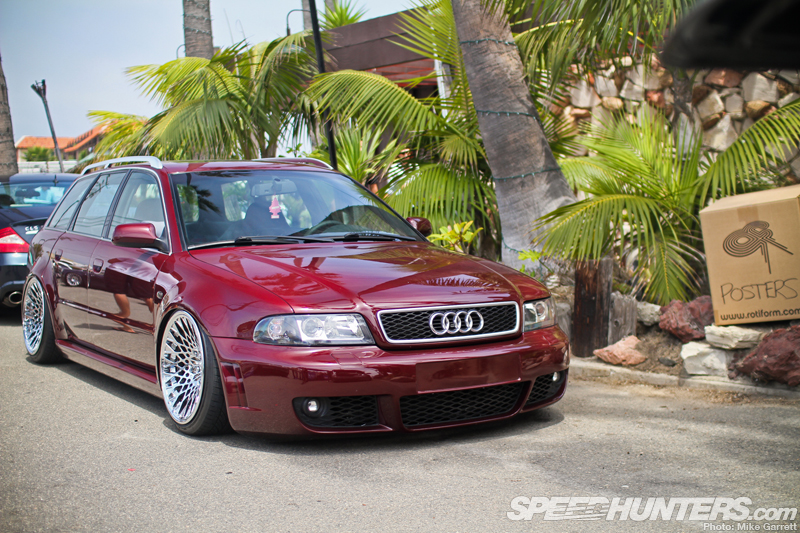 Also among the group were a few cars which have already been featured here on Speedhunters, including the positively badass Dubkorps S4 Avant.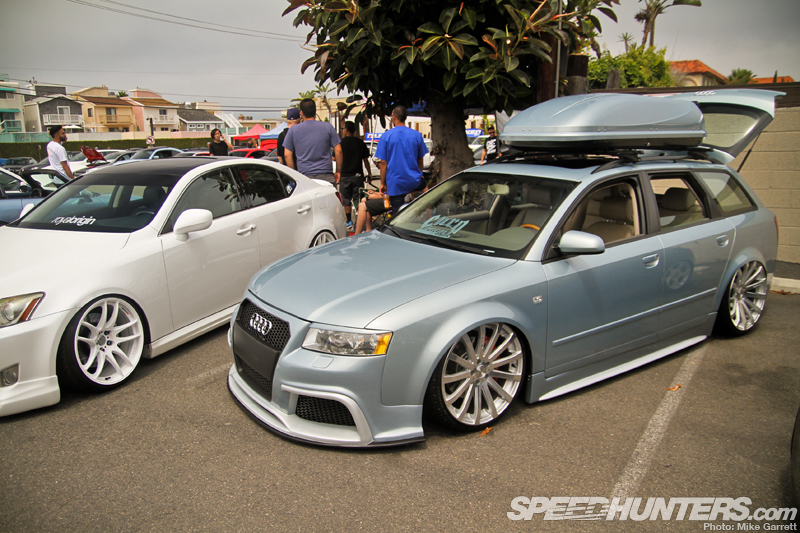 Another Audi Avant bagged, accessorized and so clean you could eat off of it. This was one of many cars at the show that I'm sure would look right at home at one of the Players events in the UK.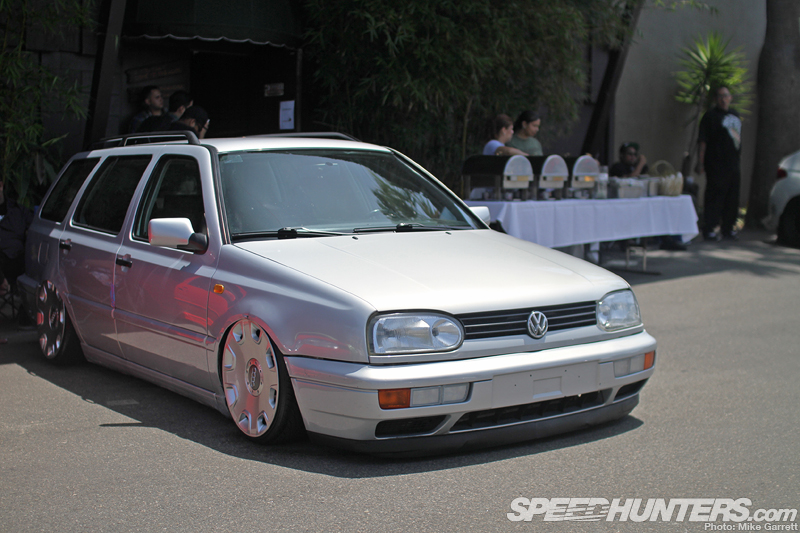 What can I say? I'm just a sucker for wagons like this VW Mk.III dumped over a set of OEM Audi wheels and rubber band tires. Definitely not something you see often here in the US.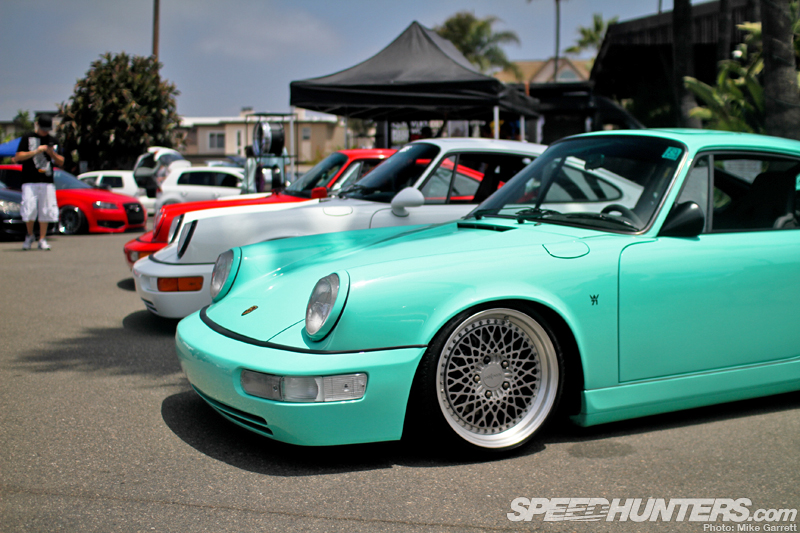 Also making an appearance was Brian Henderson's Porsche 964 , fresh off its European tour and back on its home streets of Southern California. This was my first chance to see Brian's machine in person and believe me when I say that it's every bit as awesome as it is in photos.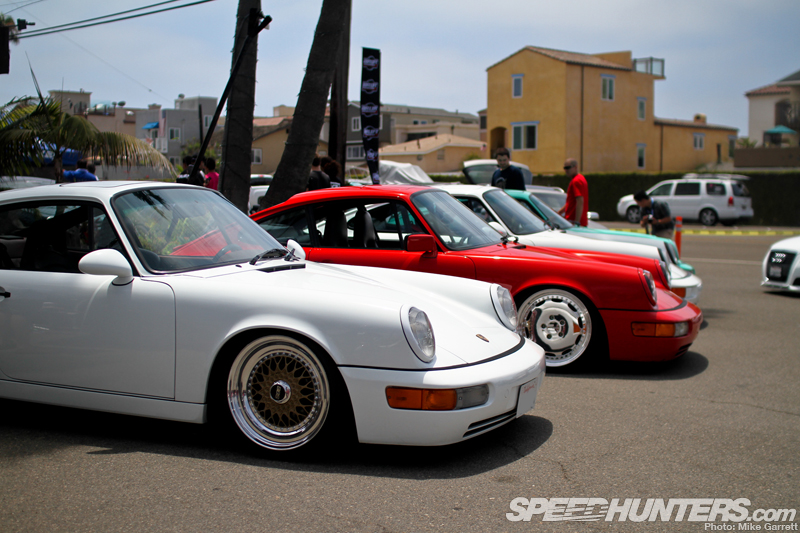 Joining Brian's car was a group of three more equally impressive street-going 964s, all done in a similar clean and tasteful style. I know Sean Klingelhoefer is organizing a group shoot with some of these cars, which I'm quite looking forward to.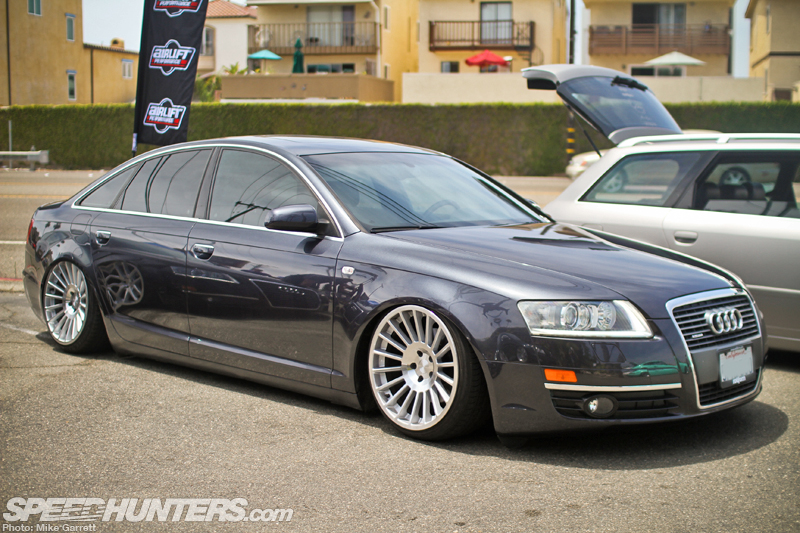 Sometimes wheels and a drop are really all you need, as evidenced by this gangster-looking A8 bagged on a set of INDs. German VIP at its best.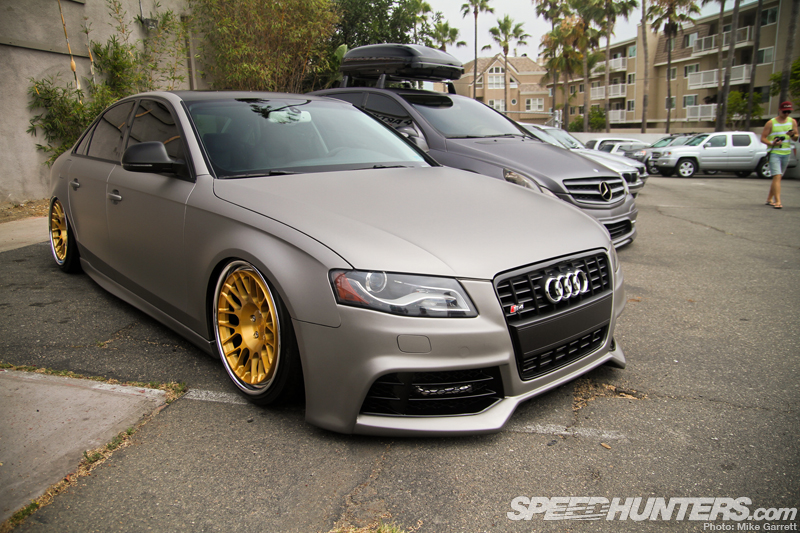 Another one for the Audi lovers – a B8 S4 with yet another set of custom Rotiforms and a unique matte gray finish.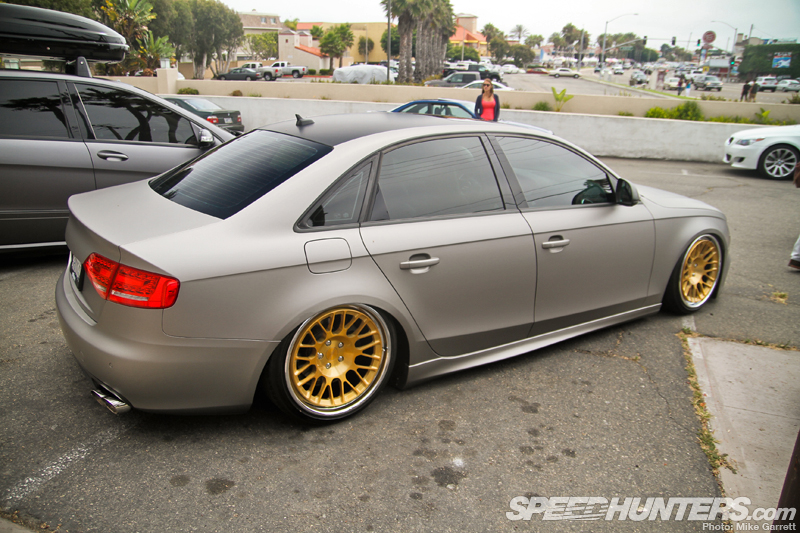 Once again, just a handful of changes completely alter what was already a damn impressive machine from the factory.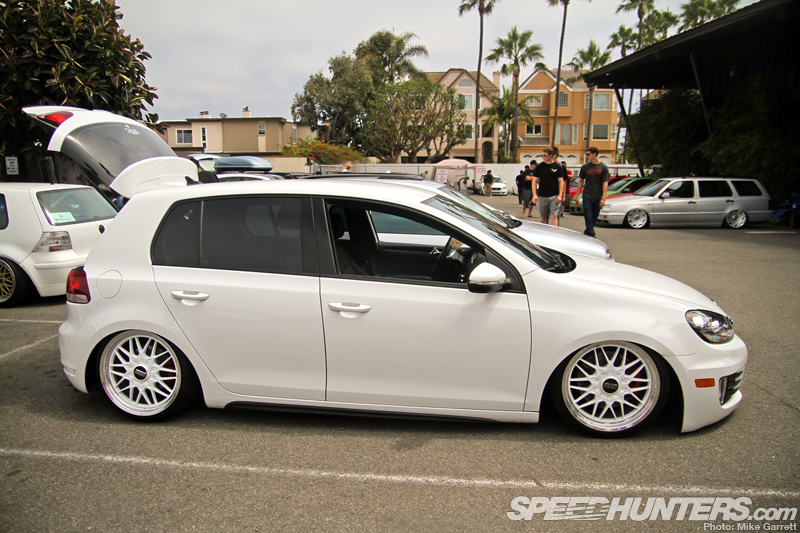 While I couldn't be more happy with the set of KW coilovers I've got on my own Mk.6 GTI, I'd be lying if I said I didn't like the look of this four-door GTI airbagged down to the ground on BBS wheels.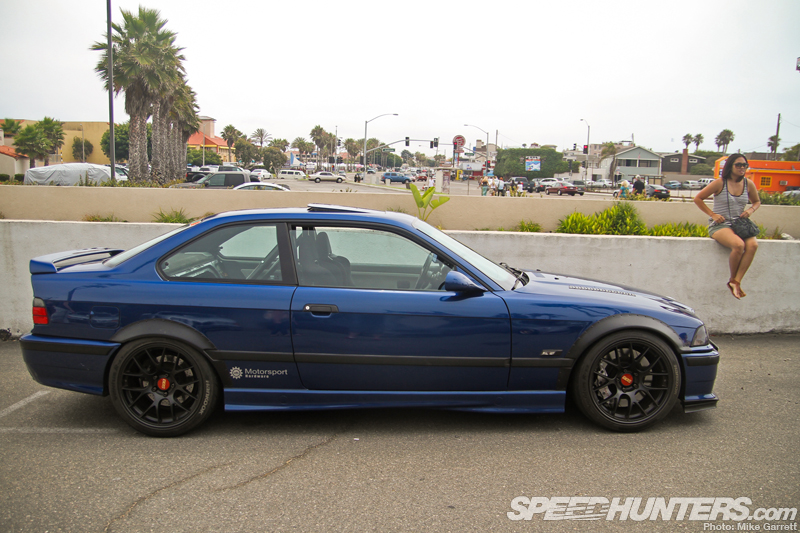 Of course, not every car at the Played Out Show 'N Shine was on air. Representing the more functional end of the spectrum was this E36 BMW M3 from Motorsport Hardware.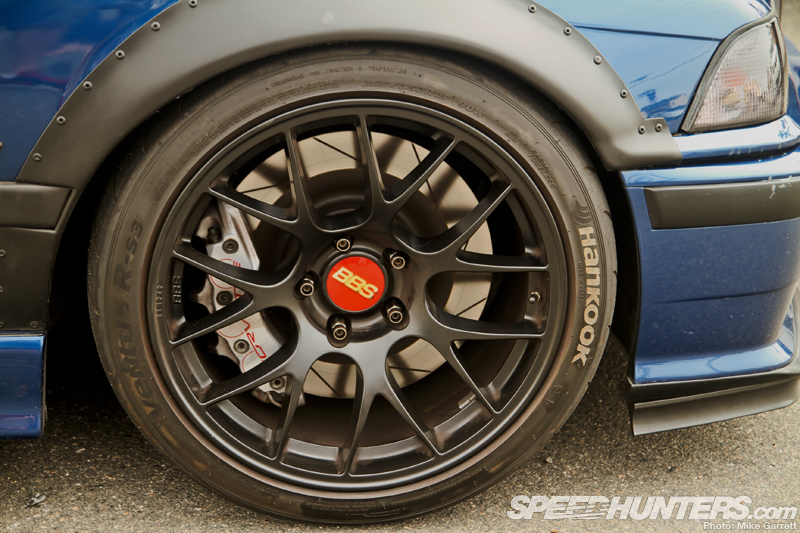 Along with its gutted and caged interior you can see the BMW's BBS wheels with sticky Hankook tires and Corvette brakes. Oh yeah, there's an LS1 swap under the hood too.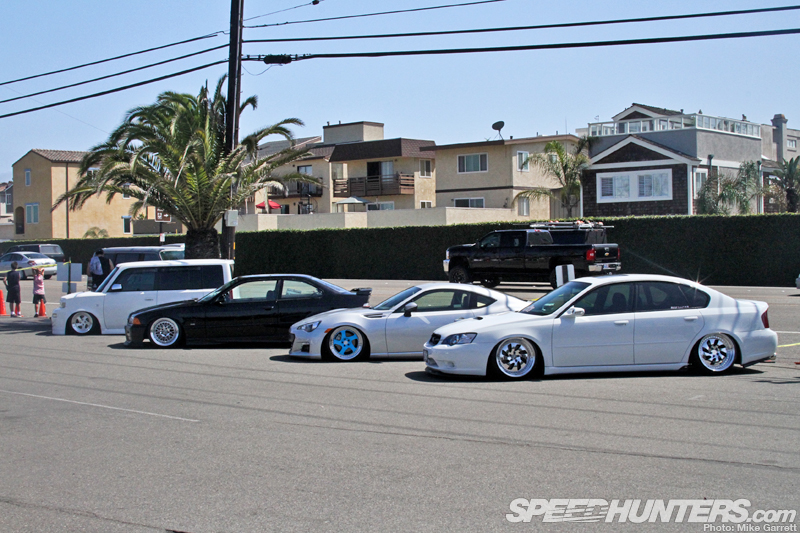 The event wasn't just open to European cars either. Along with the selection of Audis, Porsches, BMWs and VWs, there were plenty of Japanese cars that came out as well.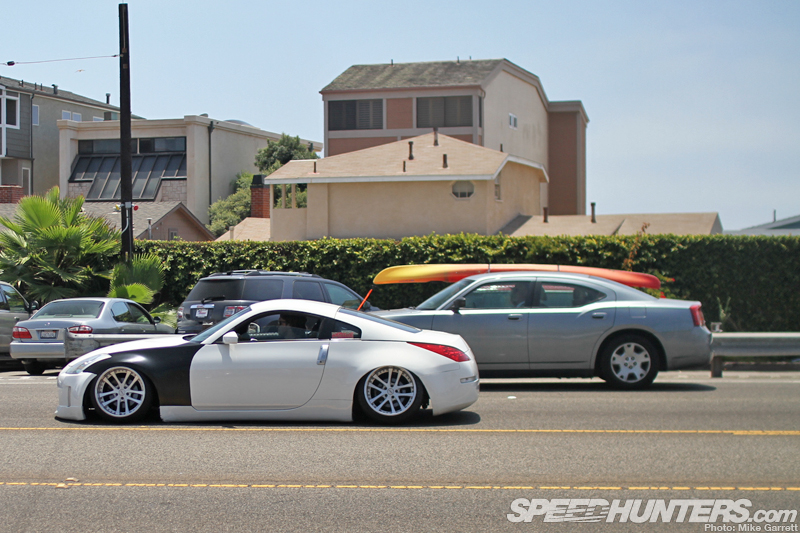 At one point I spotted this absurdly low Z33 cruising down PCH like a rolling example of a comments section flame war.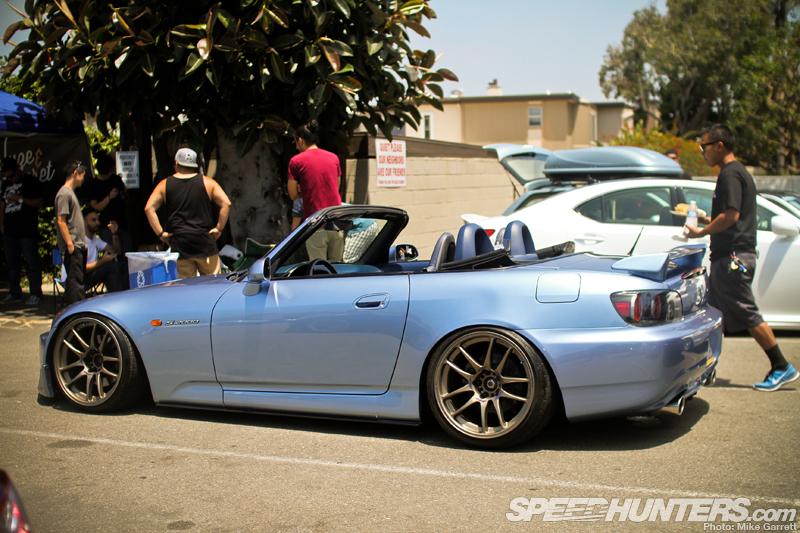 Elsewhere I found this Suzuka Blue Honda S2000 with a set of aggressively-sized Work Emotions. Boy these cars have aged well…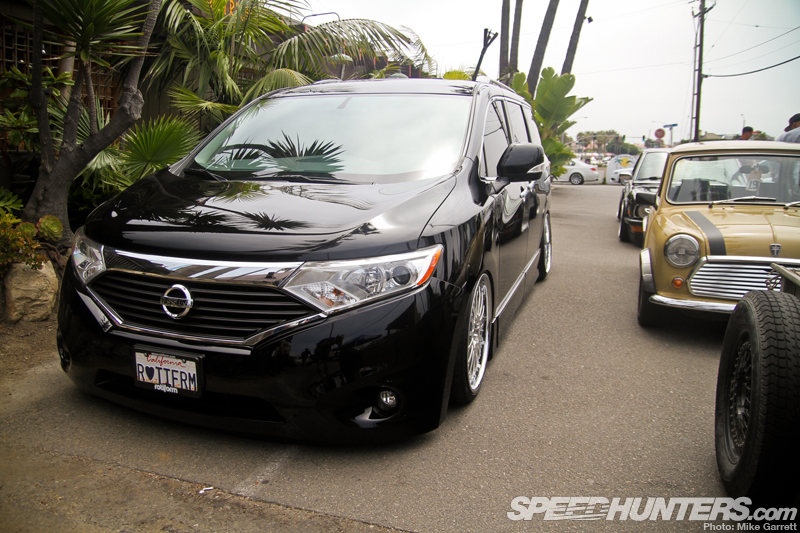 How can you not like something like Rotiform's Nissan Quest minivan on airbags? A US-take on the hot looking minvans that have been prowling the roads of Japan for ages.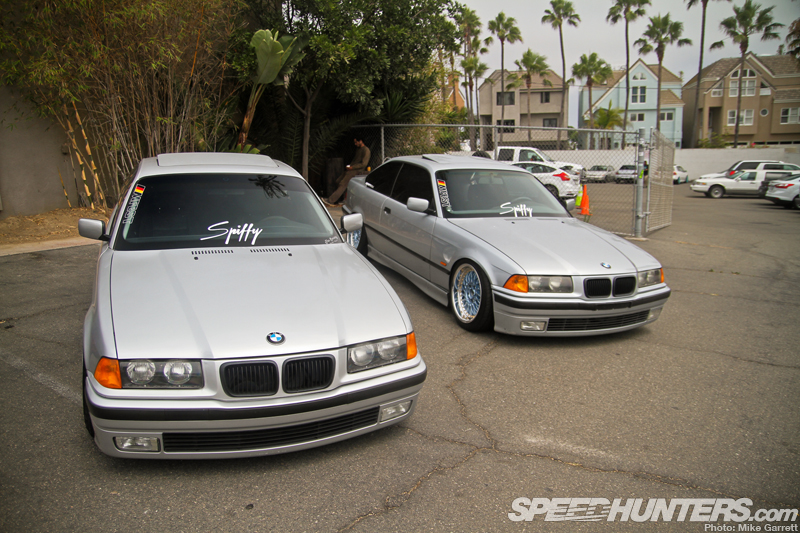 No photoshop foolery here – you are looking at an almost identical pair of E36 BMWs.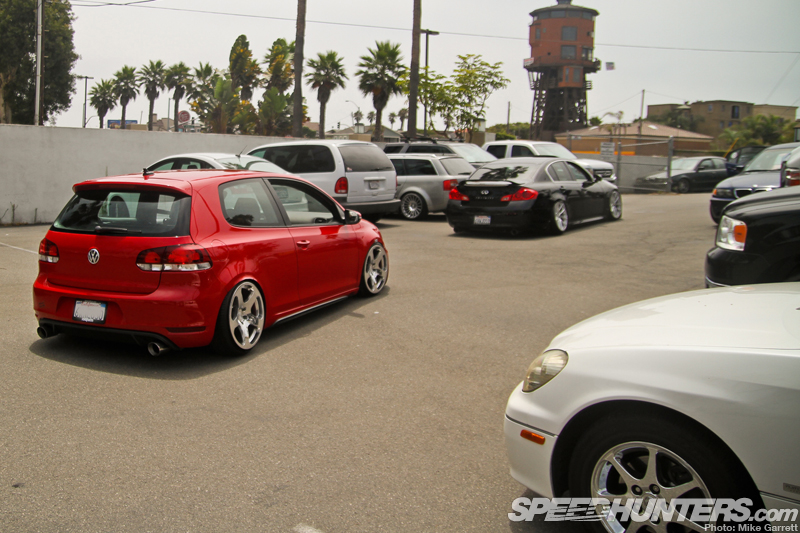 In the end it didn't really matter whether the car came from Japan, Germany or some place else – the Played Out Show & Shine was all about cool cars and relaxed vibes.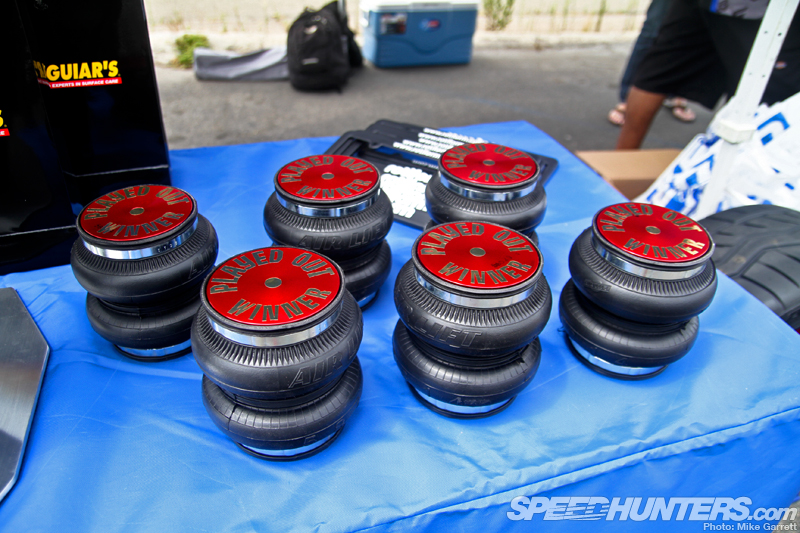 While it wasn't an intense competitive car show or anything, there were still a handful of awards given out for the top cars at the event. Yes, those "trophies" are made out of Air Lift airbags.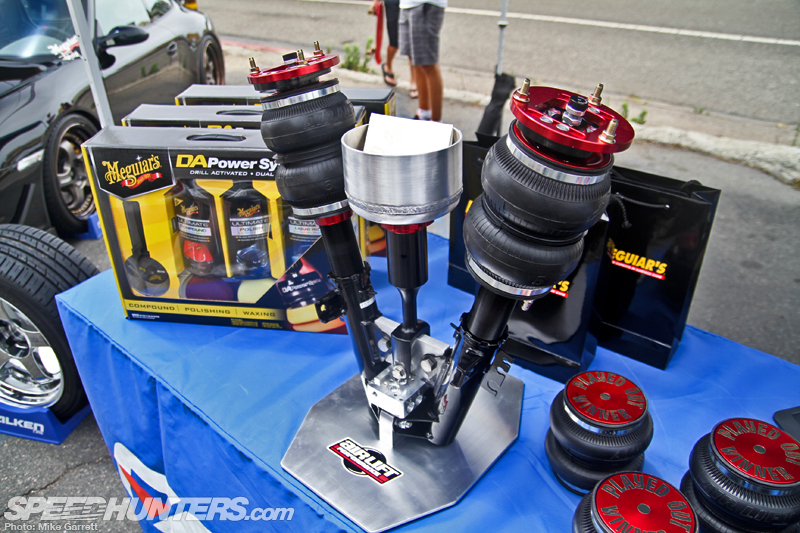 The Best of Show winner even got to take home this behemoth of a custom trophy with half an air suspension kit on it. How's that for a garage ornament?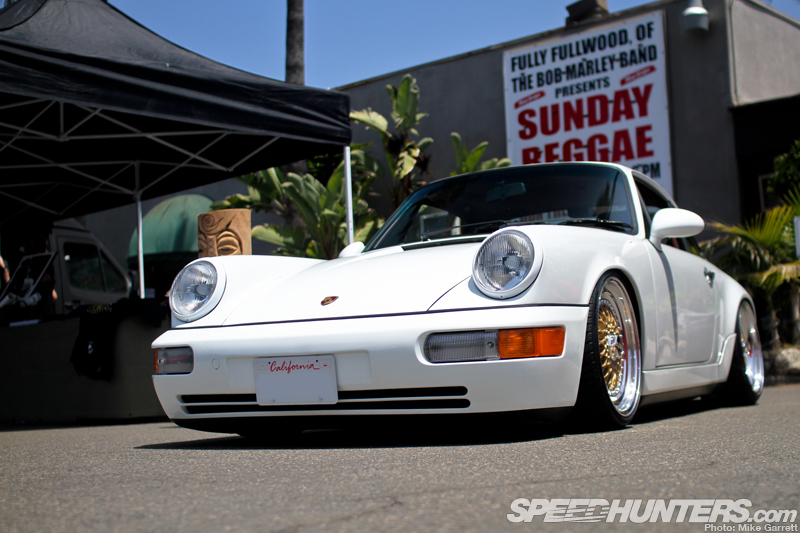 That will do it for now, but I'll return tomorrow with some more observations from this relaxed afternoon on the shores of Orange County.
Mike Garrett
Instagram: speedhunters_mike
mike@speedhunters.com