If this isn't true car culture at its best, I don't know what is. For years I have been participating in the pilgrimage to the Daikoku Parking Area on the seventh of July, the unofficial celebration of the Mazda RX-7 – or rather everything and anything rotary related. But rather than doing my usual night coverage this time round, I thought I'd experience this massive meeting during the day. Since the seventh day of July fell on a Sunday this year…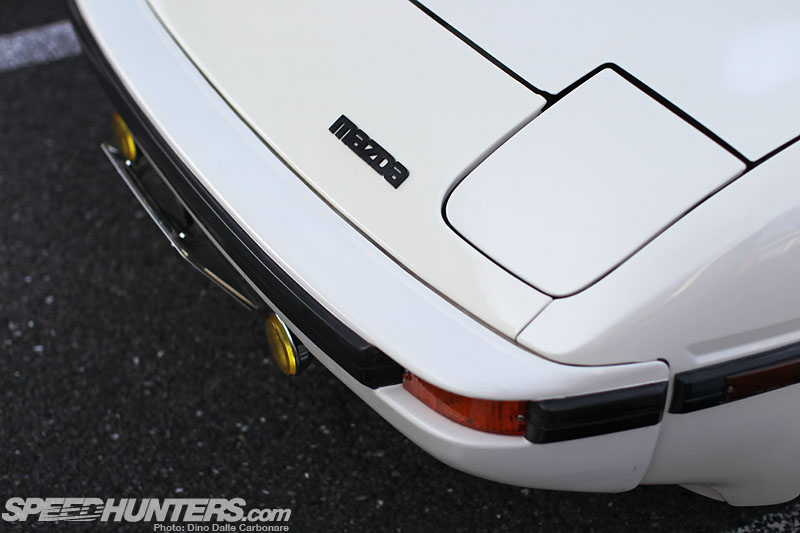 … it meant that more people would be heading out earlier than past weekday meets. My assumption turned out to be right, because when I arrived in the middle of the afternoon – after having spent the first half of the day covering the JCCA Meeting at Tsukuba – the whole place was already jam-packed.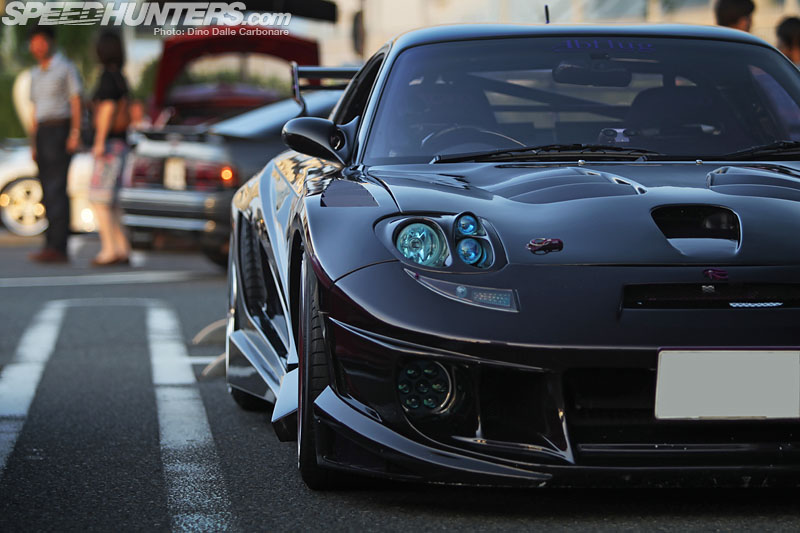 I spent hours strolling up and down the seemingly unending rows of parked RX-7s, taking it all in under the scorching summer sun…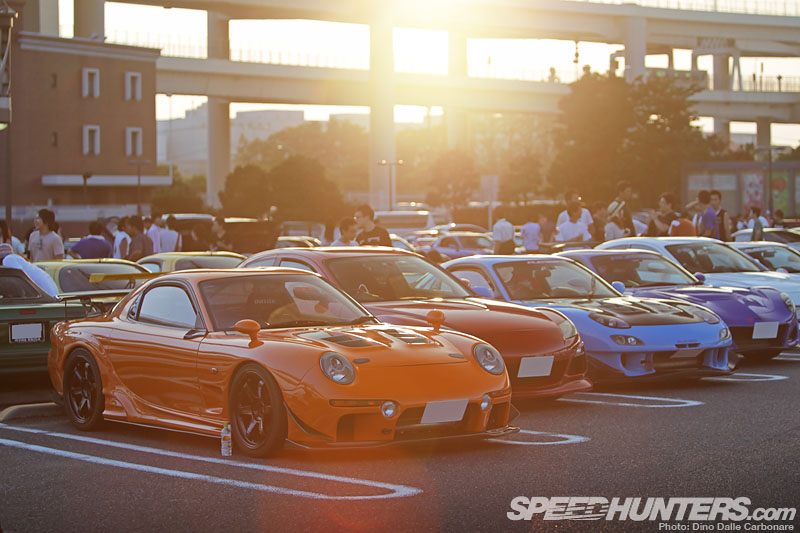 …which eventually set behind the layers of stacked roads that circle the famous rest stop.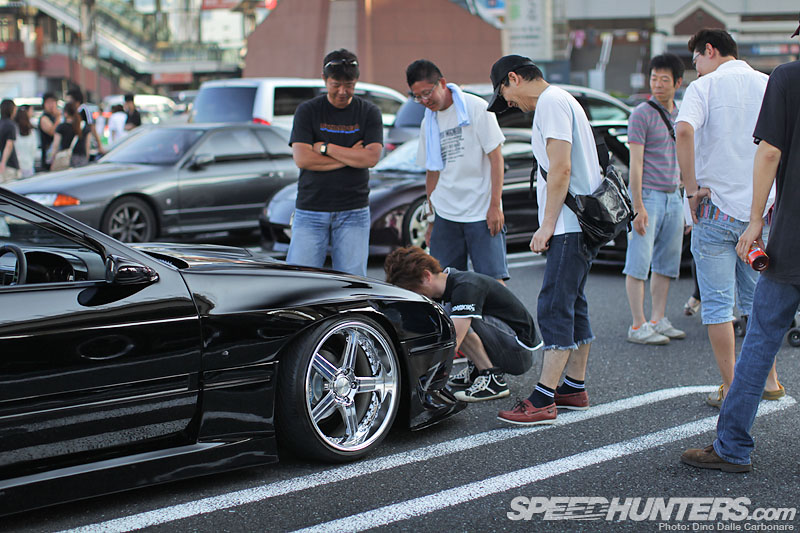 RX-7 owners must be a tightly-knit group because year in and year out they continue to organize what is without a doubt the biggest word of mouth gathering…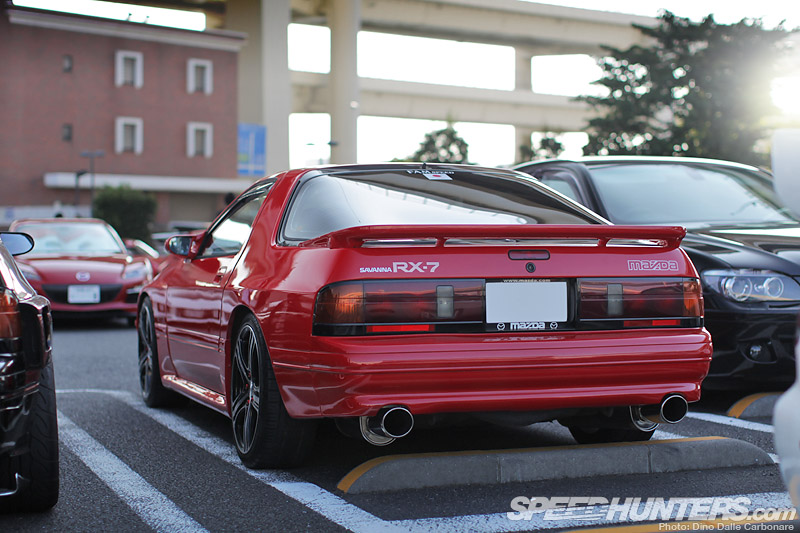 …with owners coming form pretty far away places to meet with fellow rotorheads. I even met an Australian RX-7 owner who flew to Japan just so he could check it out. Now that is dedication.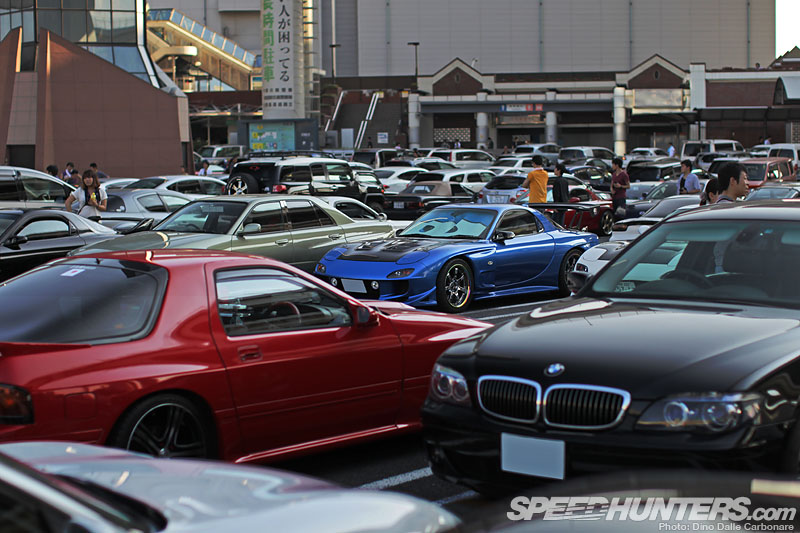 Being a weekend meant that there were all sorts of other cars mixed in, and as I will show you in the next post, this included some pretty interesting exotics too.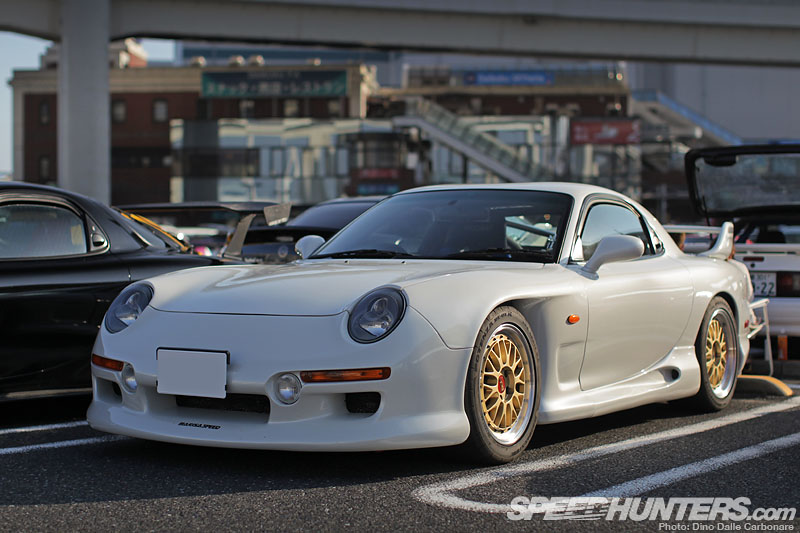 But all eyes were of course on the 7s, which thanks to the ease with which they can be transformed came in all flavors.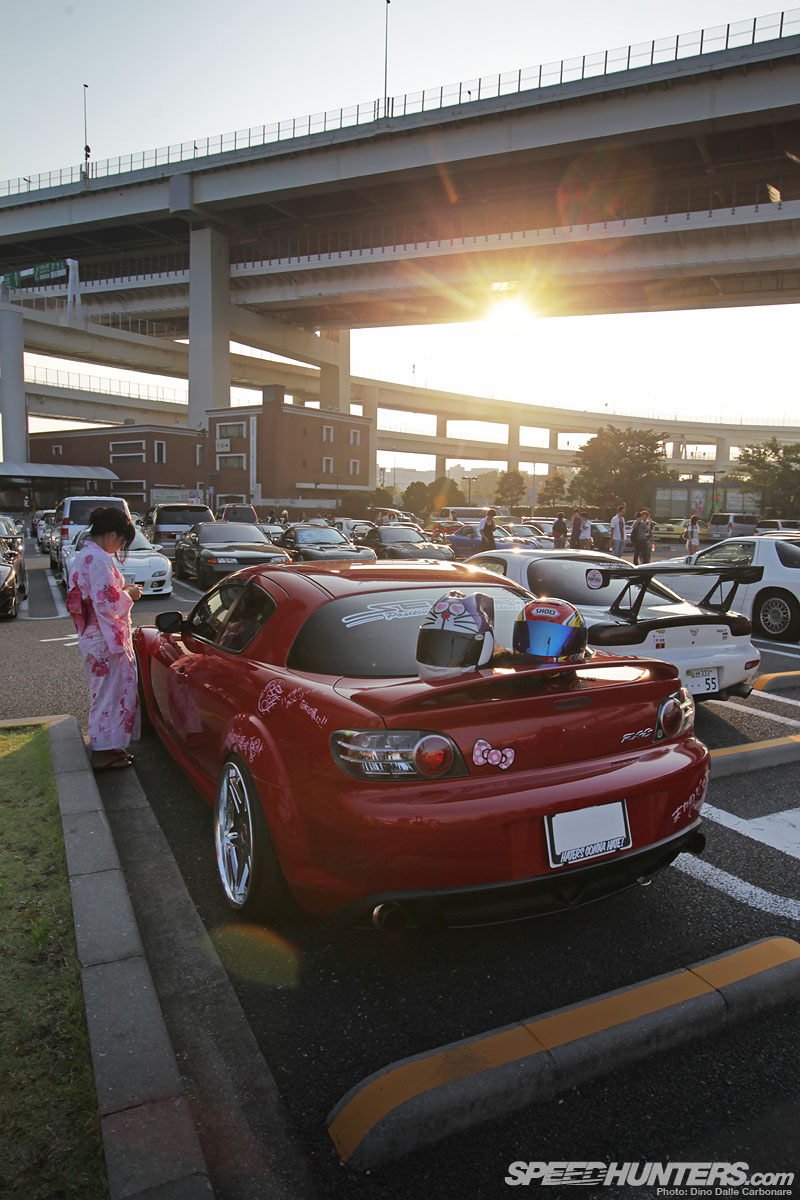 Seeing it's really the rotary engine that links all these enthusiasts together, there were plenty of cool 8s to check out too…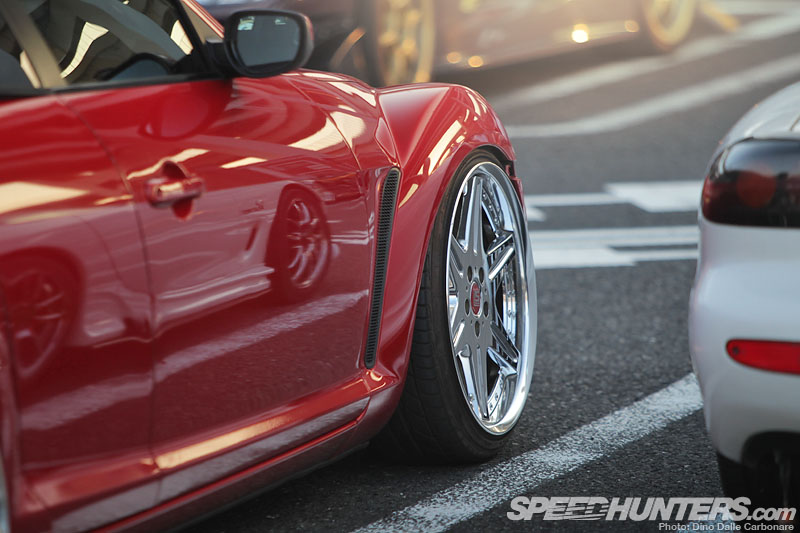 …like this more stance-oriented example right here.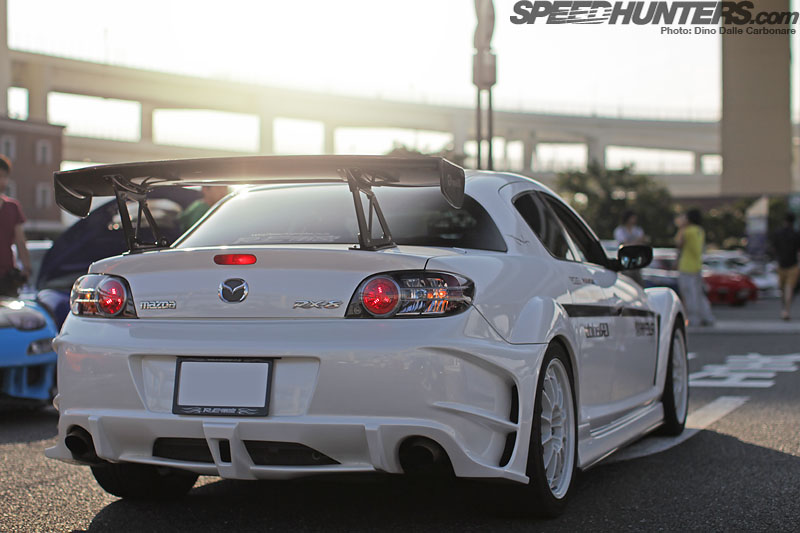 And the more I looked at all the cool RX-8s parked around, it was almost incredible to think that Mazda no longer builds rotaries. We can only hope this is temporary, as it's a well known fact that down at the R&D facilities in Hiroshima, Mazda engineers are working on something for the future. Just seeing the enthusiasm for these cars, a rotary-powered sports car is a halo model that Mazda just can't afford not to have!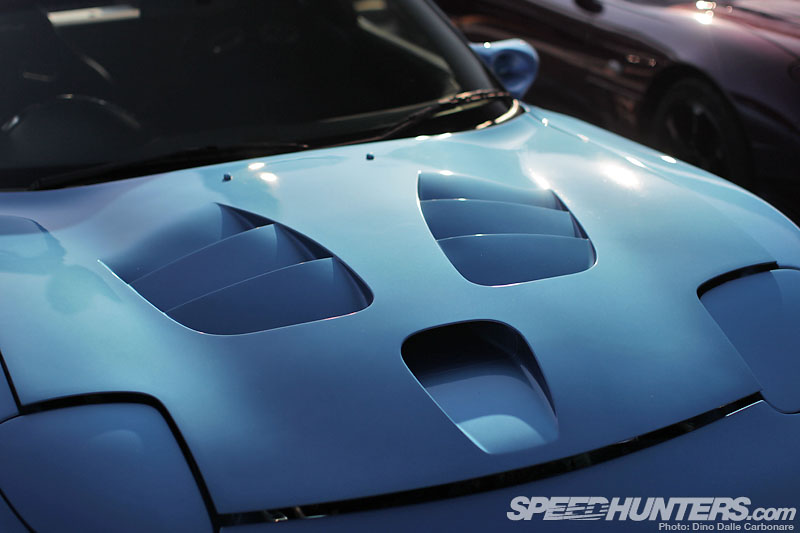 For the time being, it's obvious owners are really pampering their cars with cool new upgrades like the must-have Scoot hood…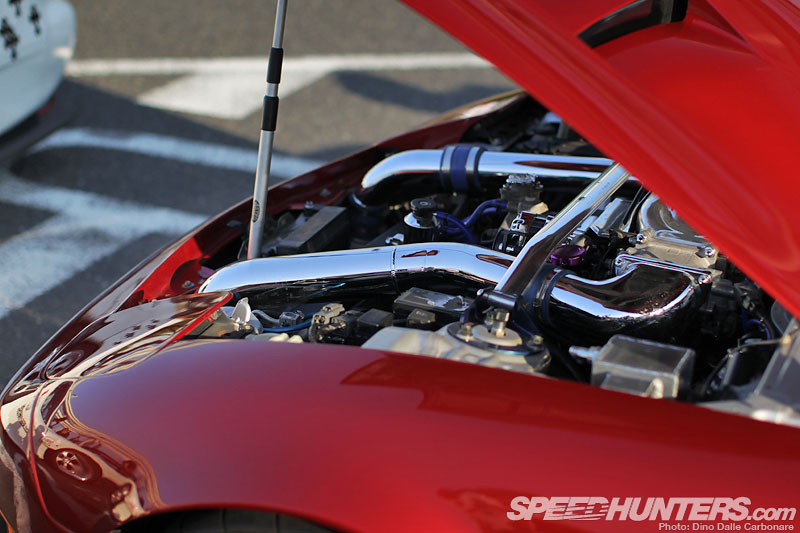 …or going a little crazy on the engine side of things.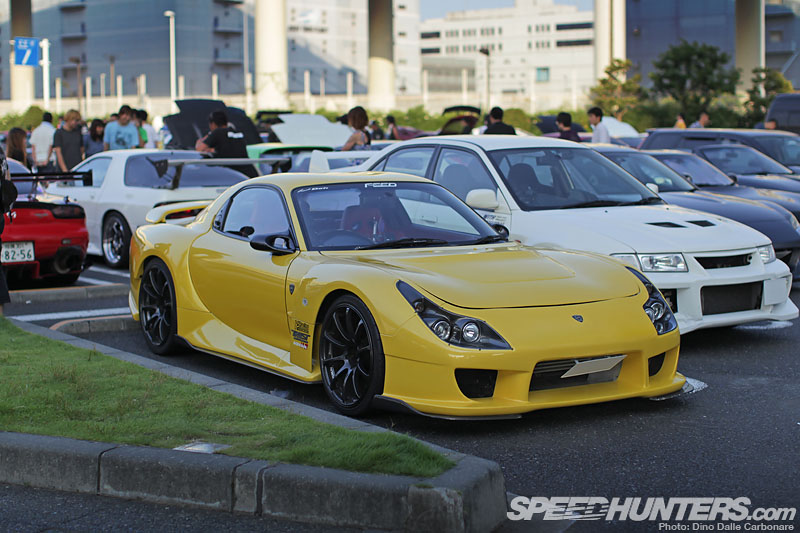 Among all the wild face conversions that are out there for the FD3S, I have to say Fujita Engineering's TVR-look widebody kit is one of the nicest. Fit and finish is also very impressive. What do you guys prefer?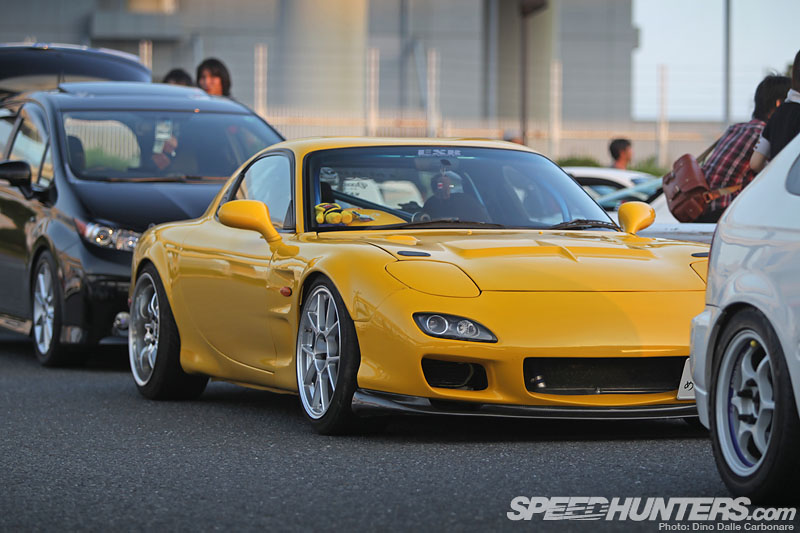 Maybe something more sedate?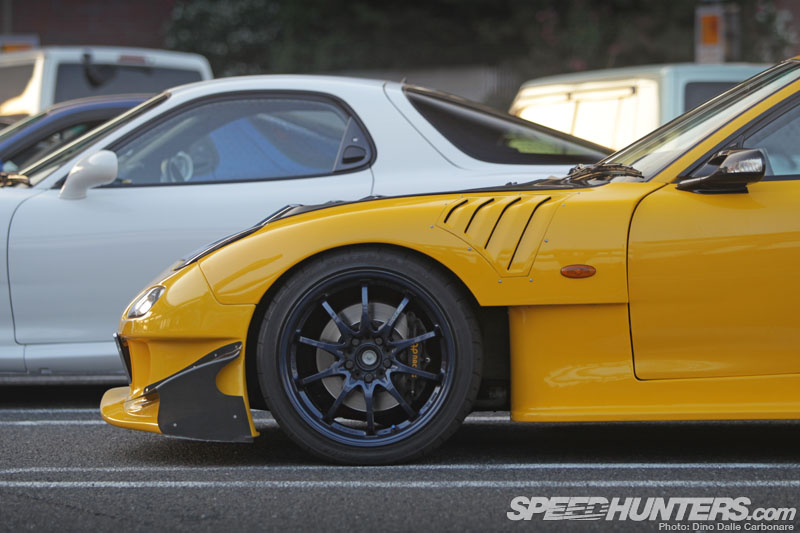 Or something in the middle?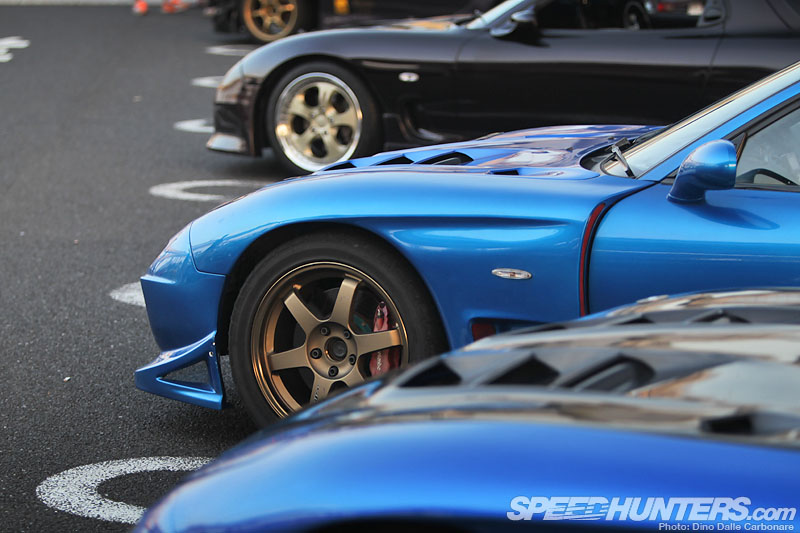 Whatever your answer may be, it still is pretty crazy just how much choice there is out there…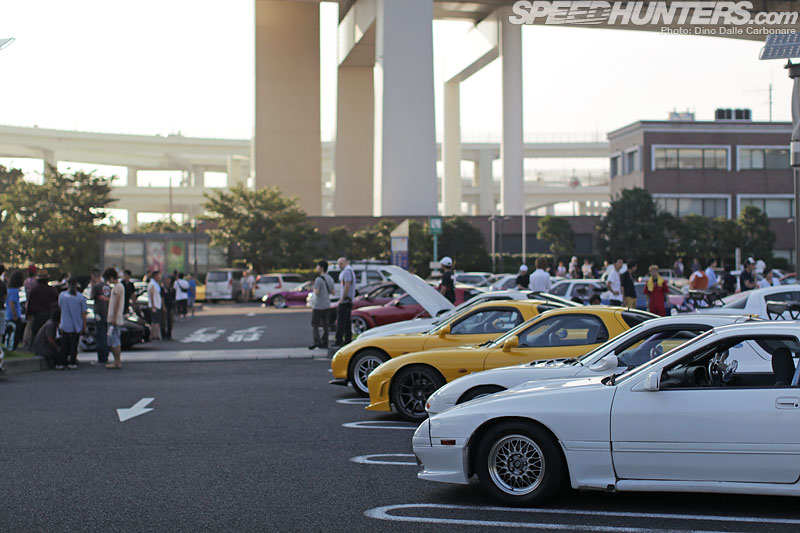 …and just how easy it is to build a unique-looking FD!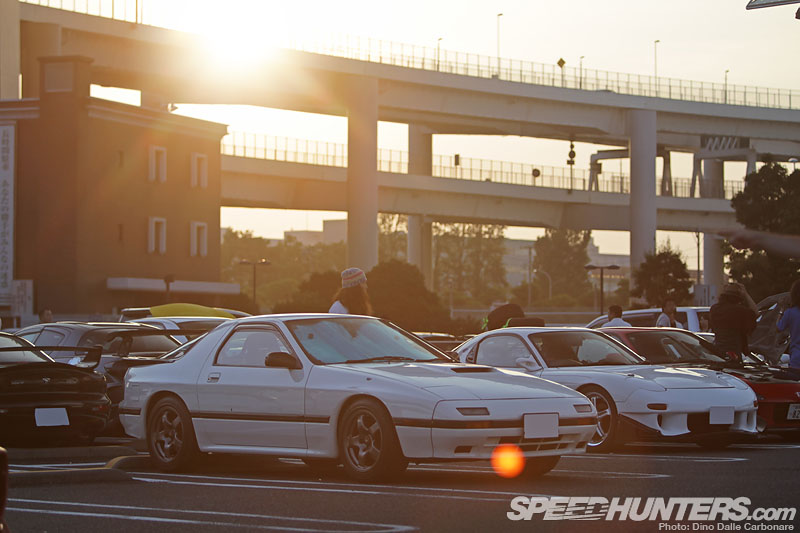 Don't worry, however; if you are more into the FC I will have some cool cars to show you too. The older this generation of the RX-7 gets, the better it seems to look. Maybe it's just me?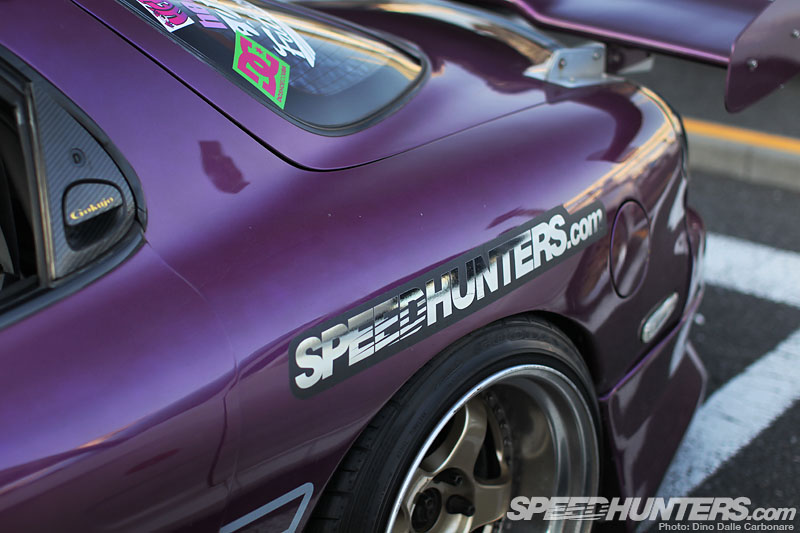 It's also extremely humbling to see the support the Japanese enthusiasts give us in Japan: minasan arigatou!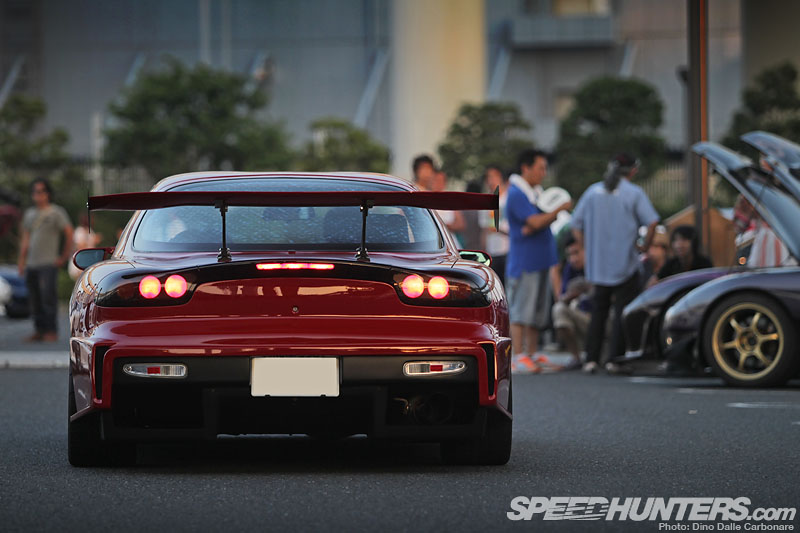 Hopefully you guys will be happy to hear that to spice up this year's 7's Day celebrations…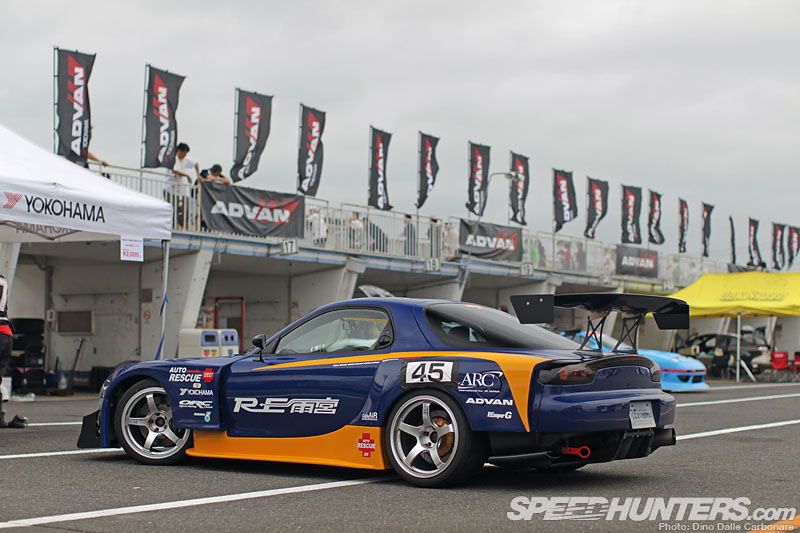 … I will also be bringing you a look at the Mazda Tuning Festa that was held on Friday at Tsukuba circuit. It's the first time I made it to this event, and I hope you'll be as glad as I was with the result.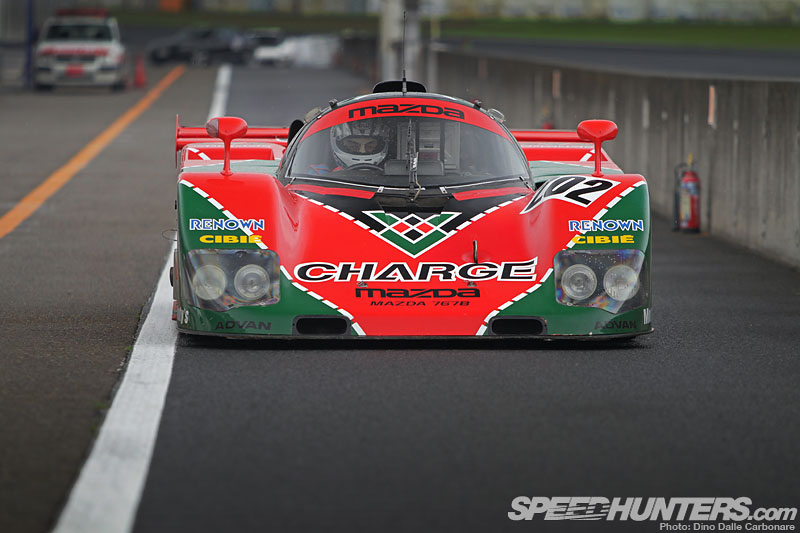 Even if it might be considered small by some standards, it was oozing with quality as well as the odd surprise. So get ready and prepare for some serious rotary fun this week!
Dino Dalle Carbonare
Instagram: speedhunters_dino