It's time to get back into a bit of a rotary sort of mood now as we revisit Tsukuba for a second look at the Mazda Tuning Festa. Even if you're not an RX-7 owner, it's hard not be taken in by the whole scene that surrounds these wonderful cars.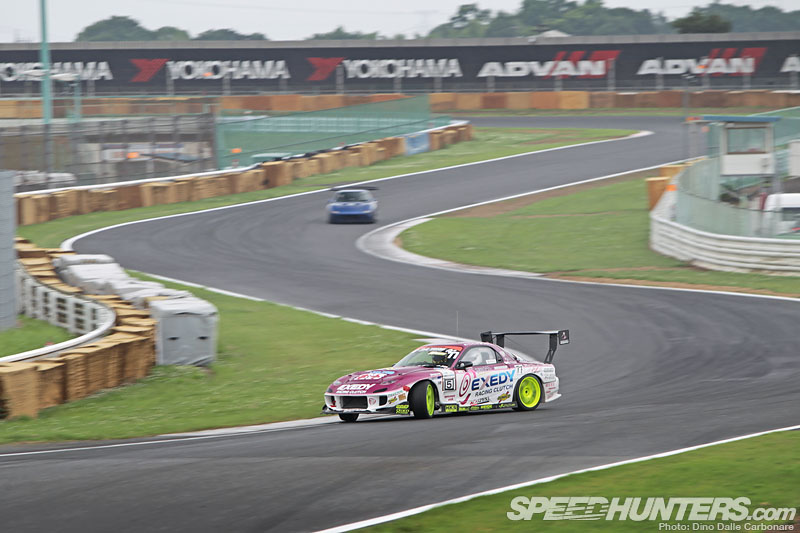 The whole day was organized around plenty of driving, and after a few futile time attack attempts with a wet track, the drifters were allowed out for a bit of a play. Thankfully the track was beginning to dry by then, so we were all treated to a sweet smell normally associated with a D1 event – expensive tires burning.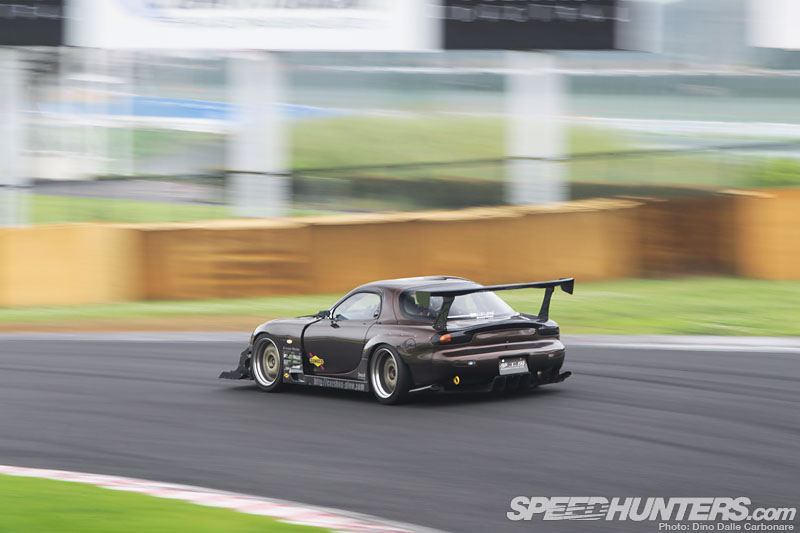 Drifting then led to grip, and that was pretty much the recipe for the whole day – not one single moment was the track quiet, so there was a lot to see.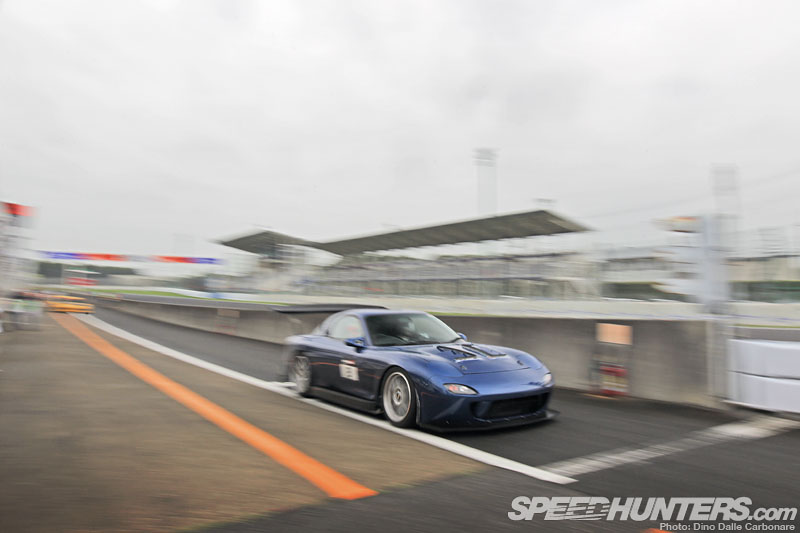 However, the grey clouds ended up keeping Tsukuba's surface slippery well into the afternoon…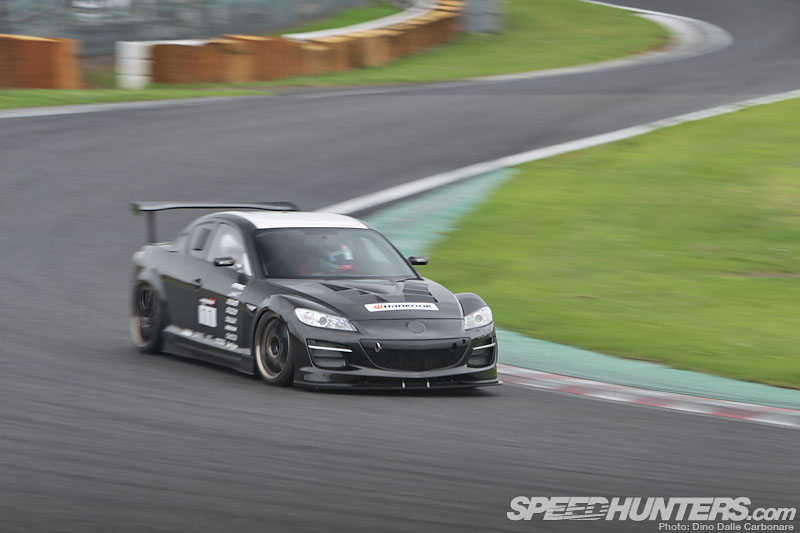 … so the whole event became more of a practice and set up day…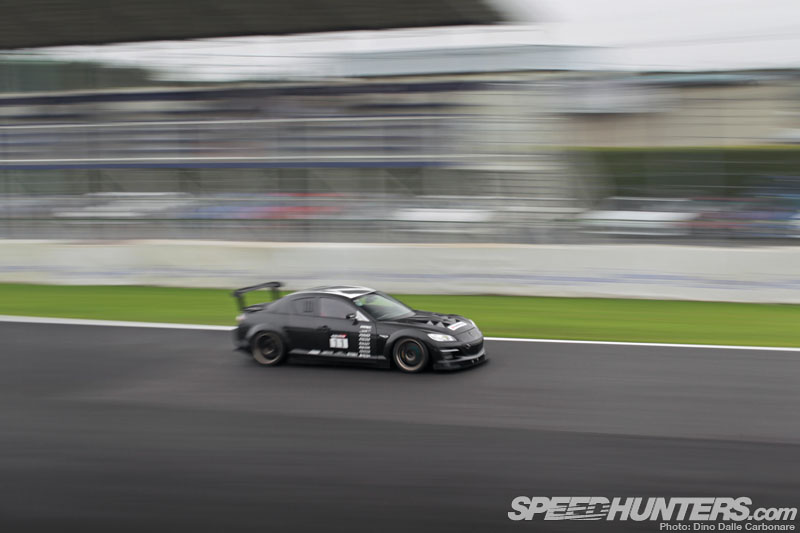 … for teams like Revolution…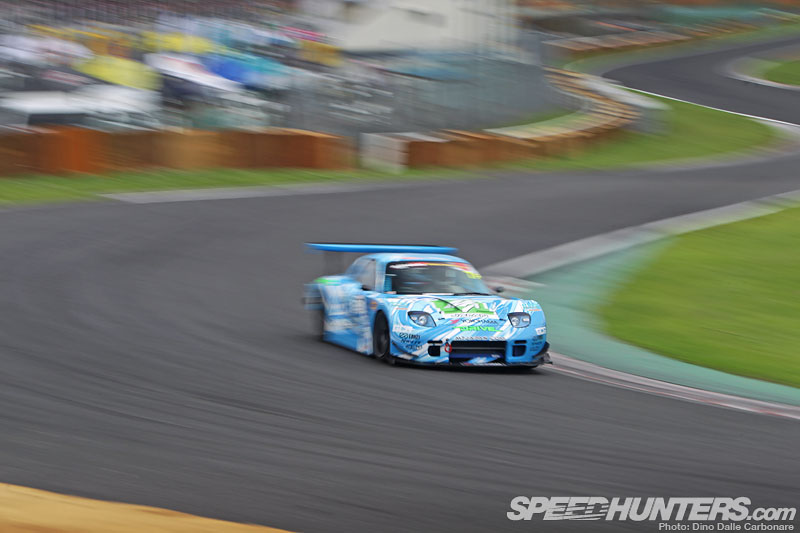 … and RE-Amemiya. No matter the conditions tuners always make the most of their time on track, fine tuning their rides and allowing their hired guns – in Amemiya's case Nobuteru Taniguchi – to further familiarize themselves with the cars they will be driving at important time attack events throughout the year. This was the first time that I've seen the Hurricane FD in action – Amemiya's TAS 2011 show car that will soon be shipped back downunder to Sydney for this year's WTAC in mid-October.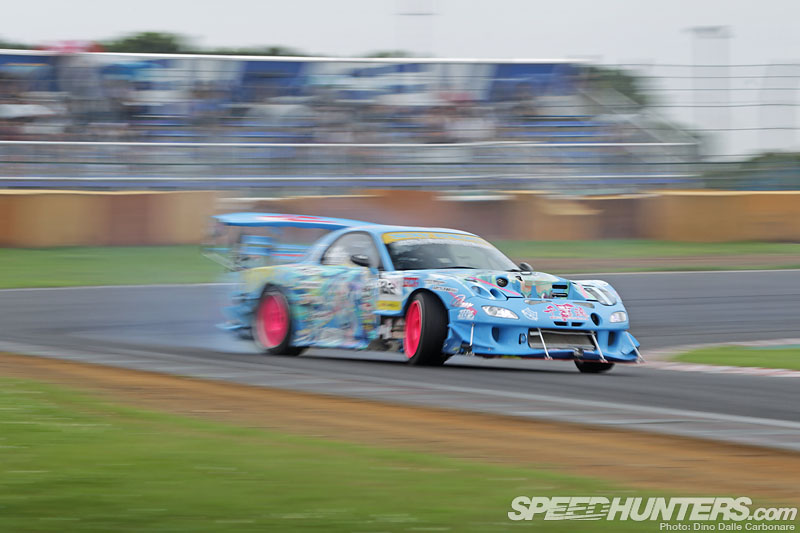 The title I chose for this post may be slightly misleading as there was one piston-engined car that was allowed to participate. The Toyota 2JZ-powered Sexy Knights FD looked pretty damn awesome burning up rubber around the infield hairpin.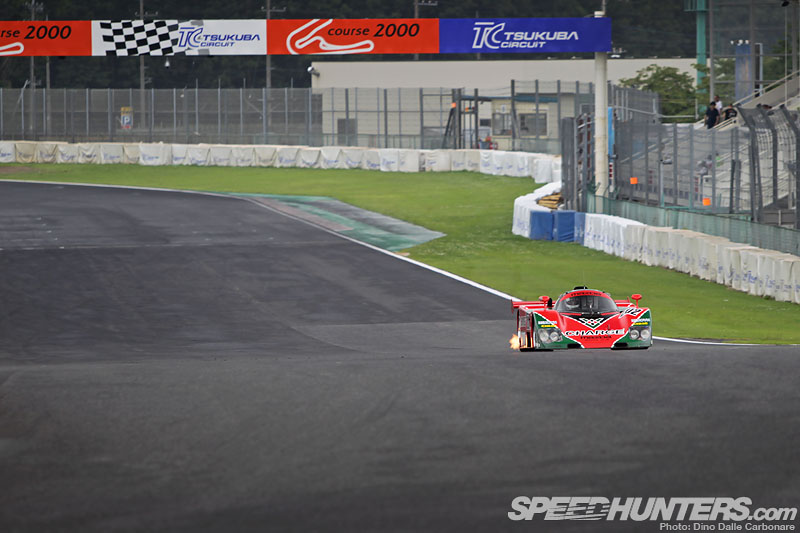 The session I was patiently waiting for however, was the 15 minutes that the 767B was allocated. It may not have been driven hard what with a damp track and all…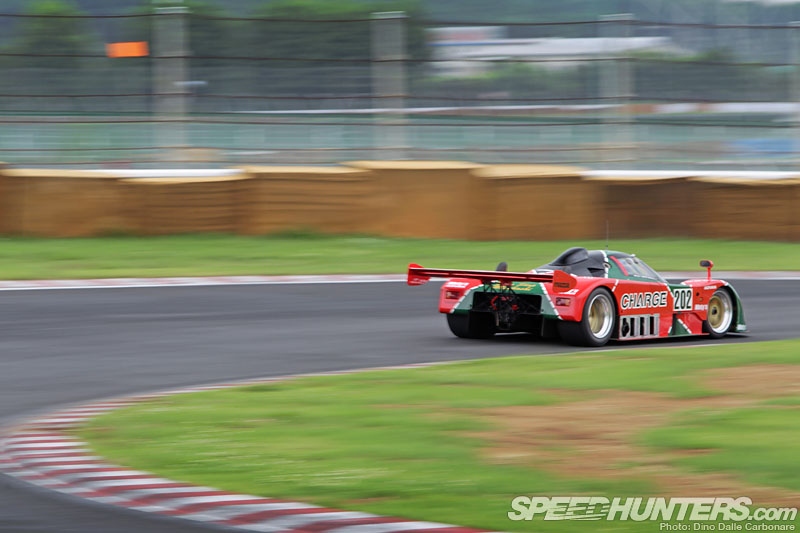 … but given the sound it makes, everyone at the event got the feeling of what this machine – the predecessor to the legendary Le Mans-winning 787B – is all about.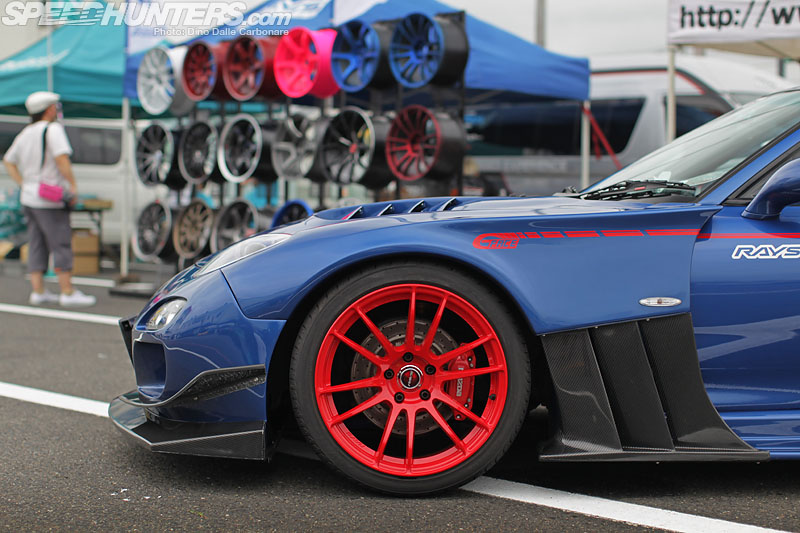 After enjoying the variety of cars out on track I felt compelled to return into the paddock area and do some more digging. There I found the Total Car Produce Magic demo car wearing a set of RAYS' new Gram Lights 57Xtreme wheels, finished off in 'Velvet Color' available in both red…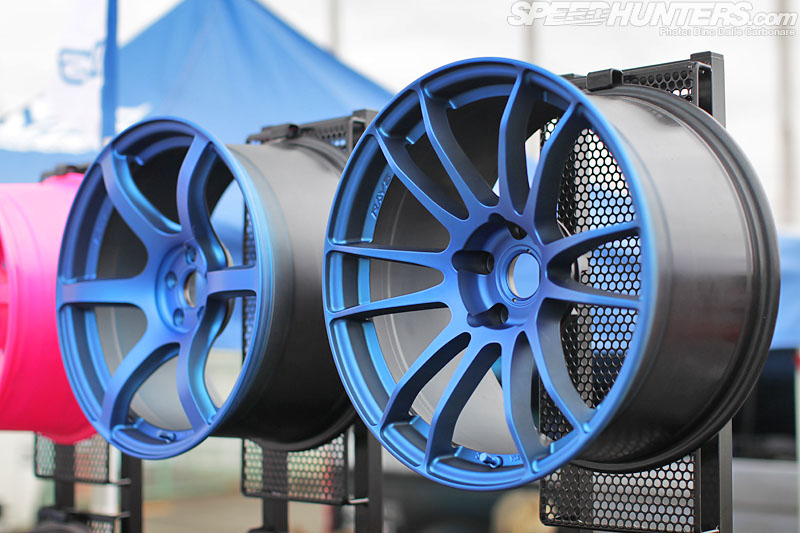 … or blue. It's really cool seeing how many new finishes and colors are being released by Japanese wheel manufacturers.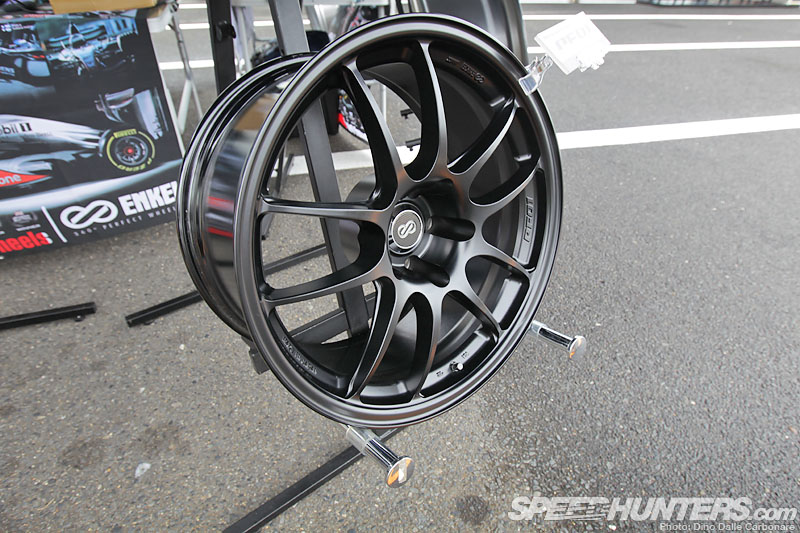 Enkei has been coming up with more modern versions of its most popular designs too – like these PF01 sporting a new satin silver finish.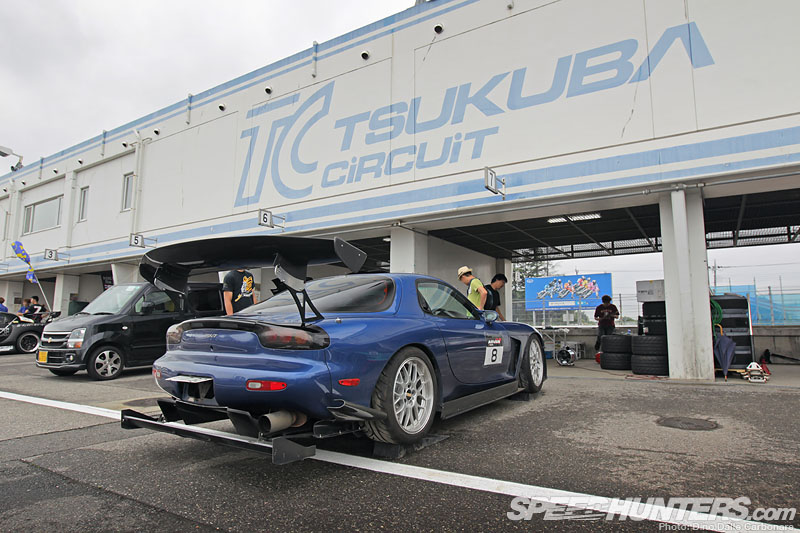 Since Andrew Brilliant came on the JDM scene a few years ago, many Japanese time attack teams and tuners have discovered just how important well-developed aerodynamic solutions really are. On top of a pretty wild looking under-floor and a steeply raked GT-wing, this FD was also sporting a low-mount spoiler right behind the rear diffuser. Quite an interesting solution to say the least!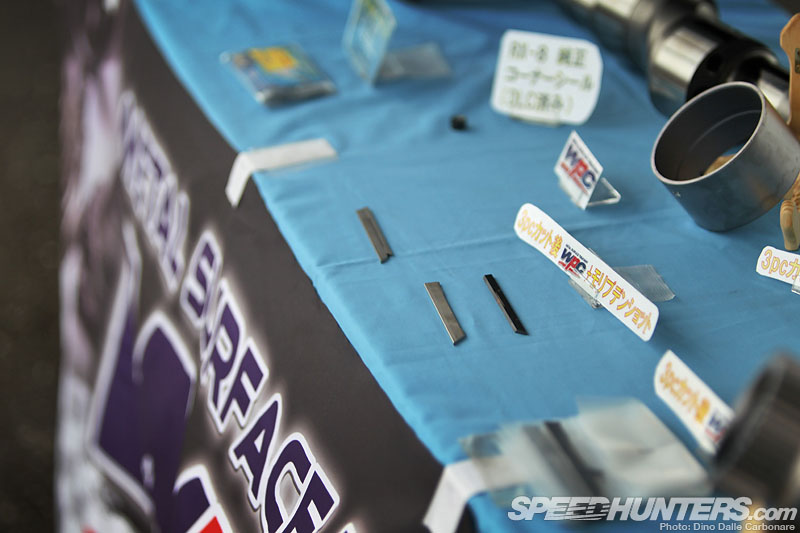 Fuji WPC had this cool display area showing off its performance coatings, which works on all sorts of applications, like rotary engine apex seals.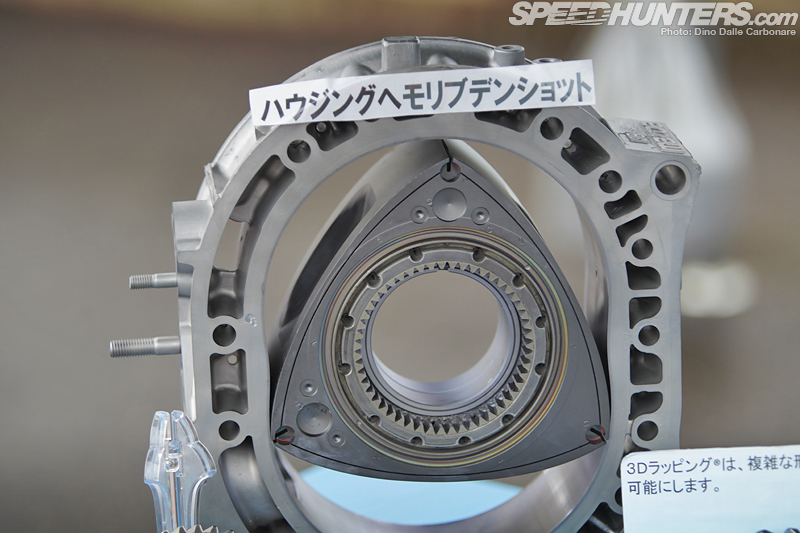 Apparently this is a great way to maximize the life of the Wankel's most wear-prone component, but the coating can be used on anything ranging from pistons to driveline parts.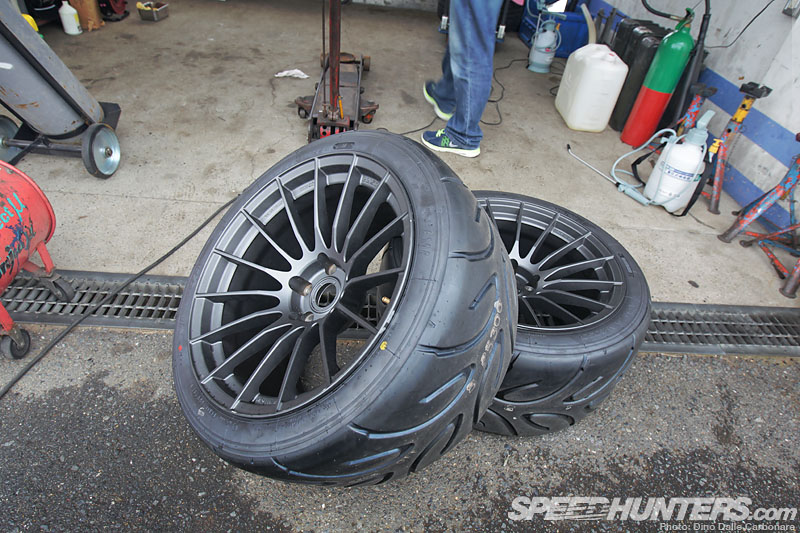 RE-Amemiya was running the newly-released Enkei RS05RR on both the NA7…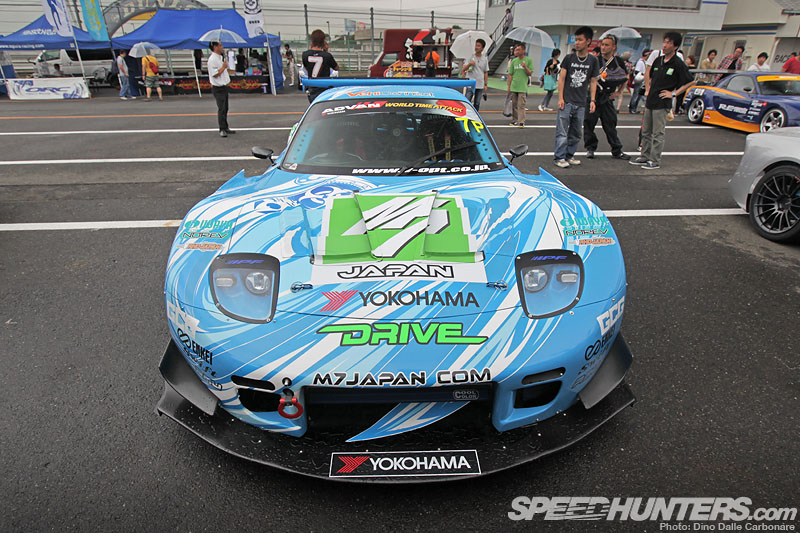 … as well as the Hurricane.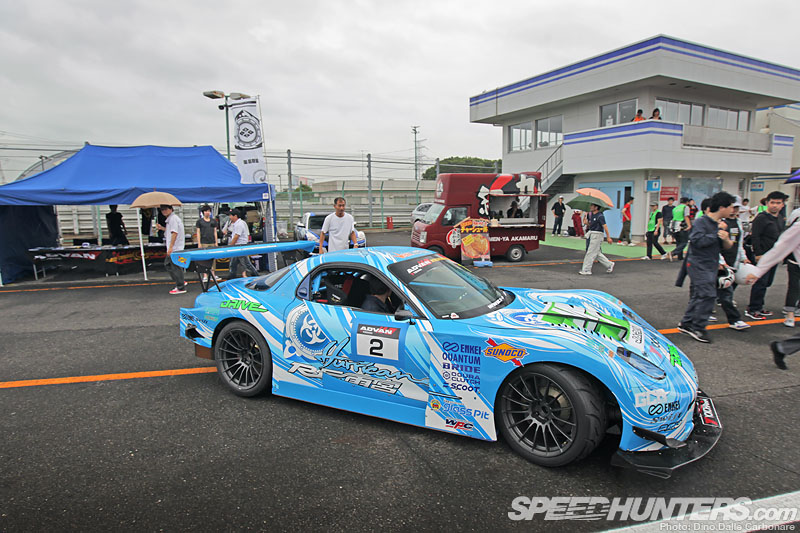 Gotta love the concave design!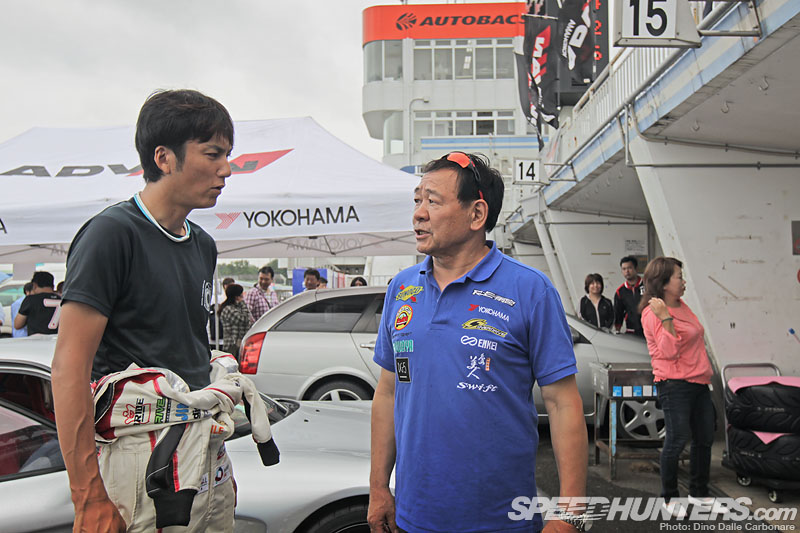 Tsukuba veteran and ex-record holder Taniguchi-san (that title now belongs to Under Suzuki, unless HKS has other plans this year…) was having a chat with Amemiya-san after a few laps in the silver NZ-7. Like last year, Nob will be piloting the Hurricane at the WTAC this year too.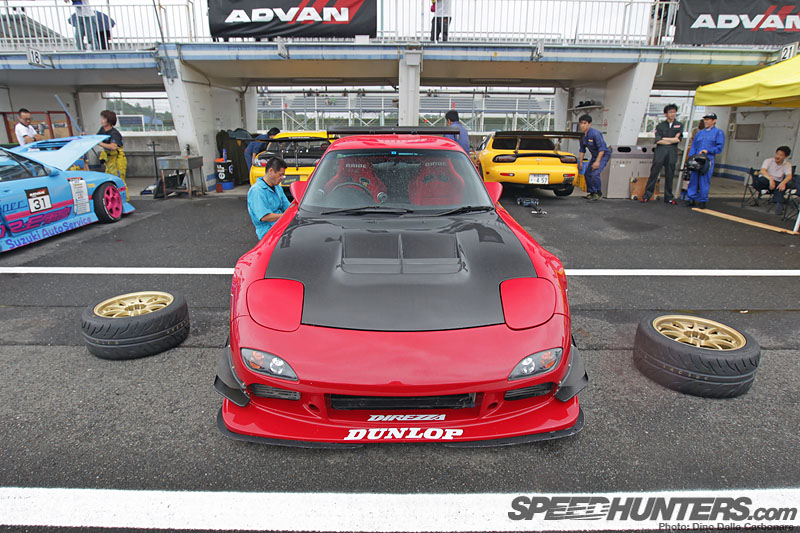 I really respect tuners that try to get the max out of their demo cars in a variety of classes. Not every potential customer can afford to run sticky semi slicks and head to countless soukoukai events over the course of the year, so it was great to see them fine-tune both their Öhlins-based suspension set-up and twin-turbo engine on a set of radial Dunlop tires.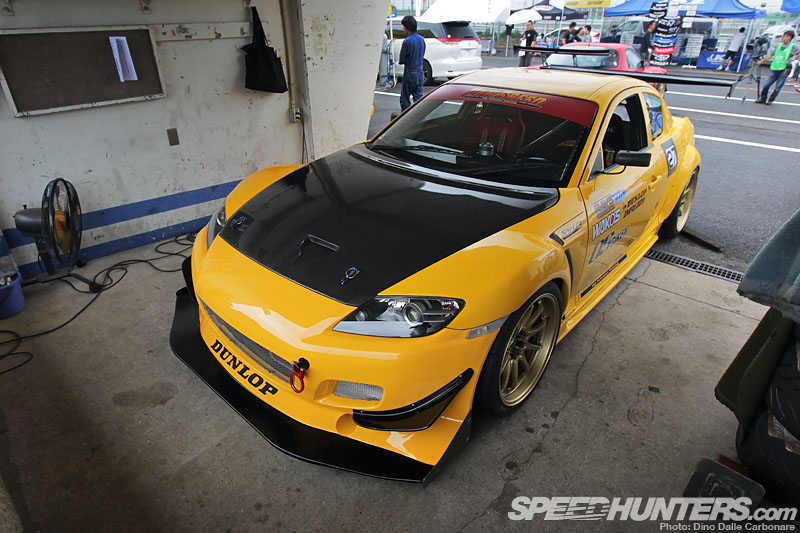 Naoki Hattori's office for the day was Pan Speed's three-rotor RX-8.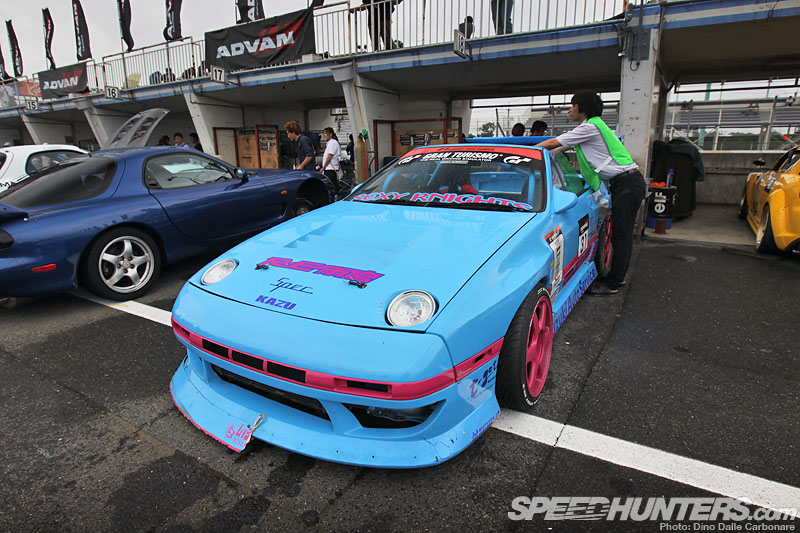 One more from Sexy Knights, this time an FC wearing a vintage RE-Amemiya face conversion!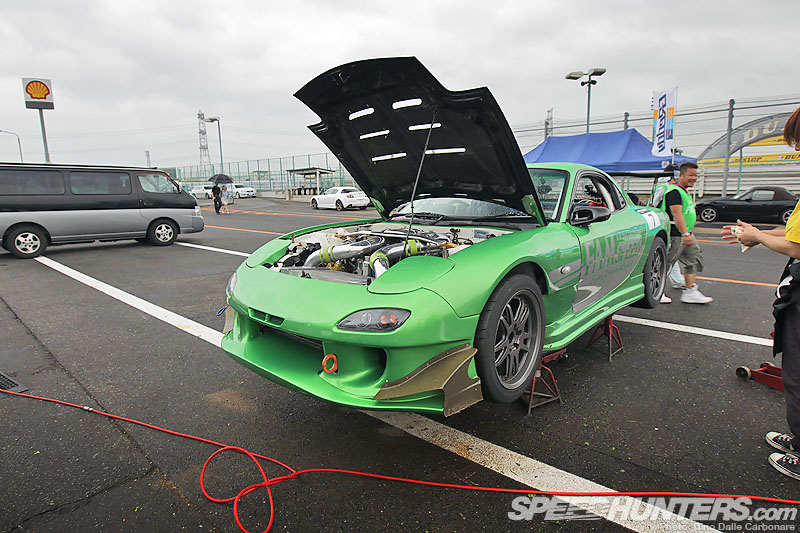 FAM Speed is a shop I have yet to visit…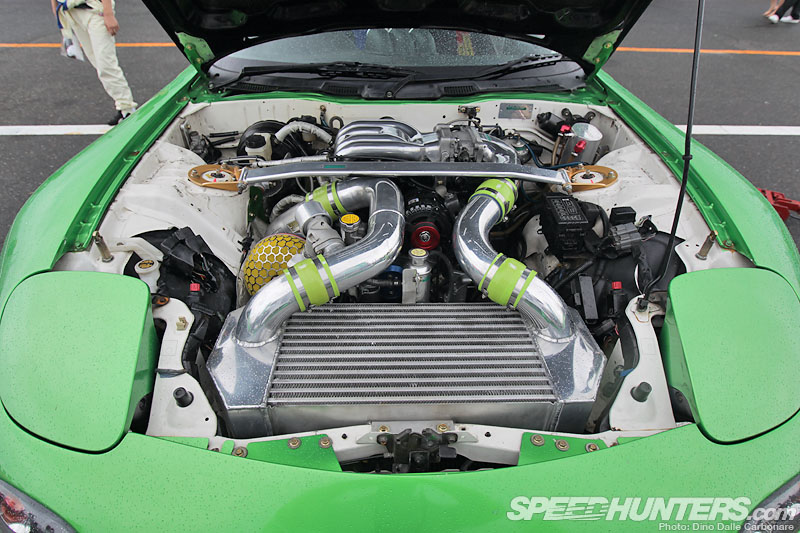 … but the sheer speed of its FD, not to mention the quality of its work, really makes me want to drop by one of these days!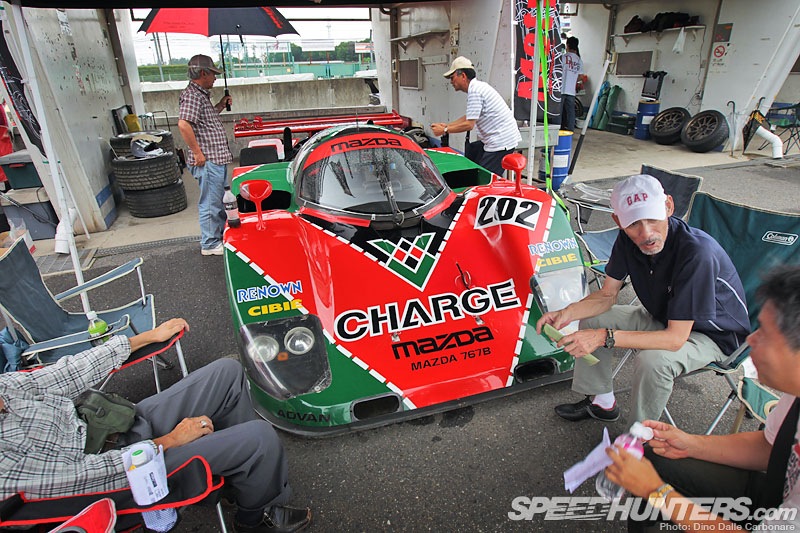 It was a bit tough getting close to the 767B, so I  just had to barge in and disrupt the friendly gathering these old timers were having.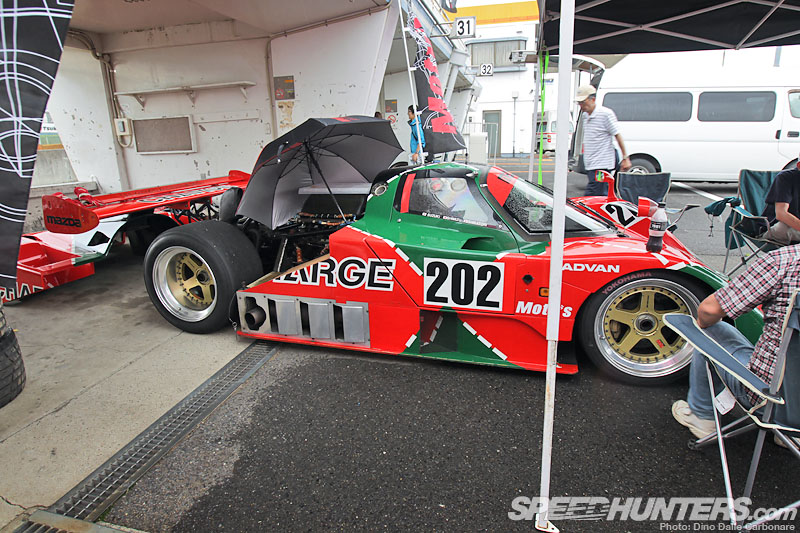 They were very welcoming and told me to take as many shots as I wanted of the rotary classic after it had come back in from its first outing.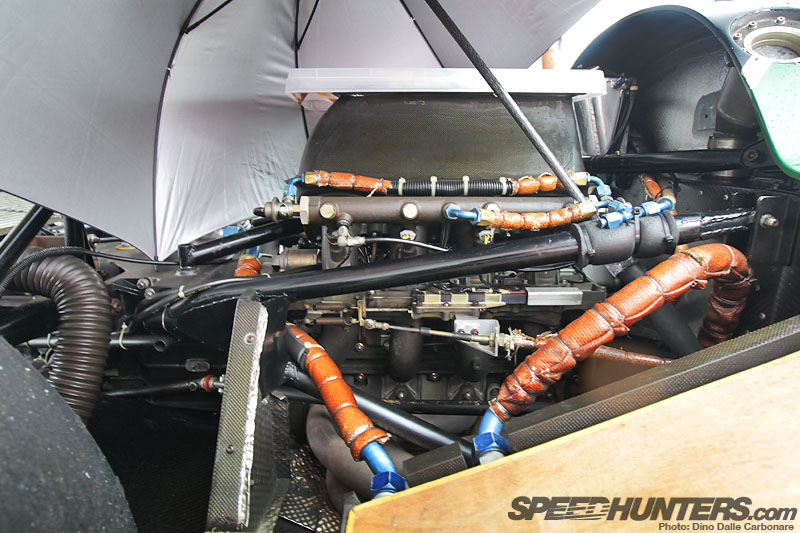 Because it's nestled so deep into the chassis the four-rotor engine is a bit hard to see, but you get the idea of what an epic bit of engineering this unit is.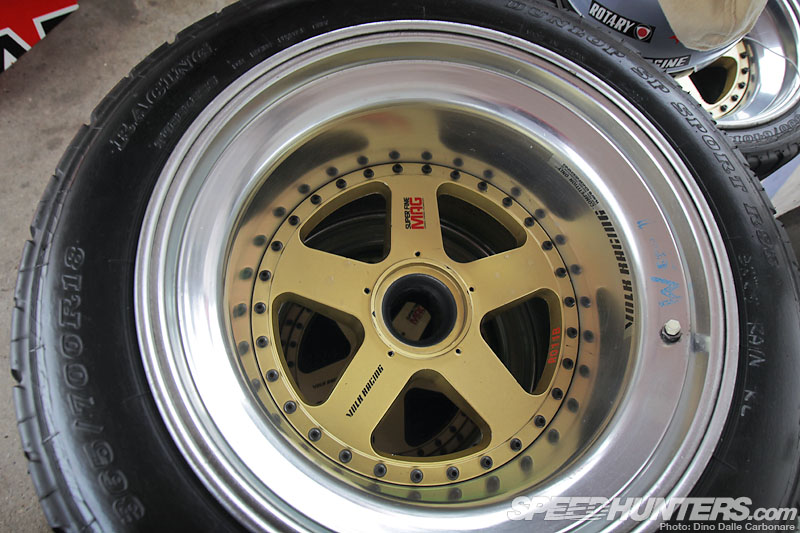 The car was running equally epic vintage RAYS Volk Racing magnesium alloy two-piece rims shod in massive 335-section intermediate rubber. After drooling over this amazing car I had to move away from the paddock and do a bit of Speedhunting in the parking lots. To see what I found you will have to tune back in and check out my next and final post from the event.
Dino Dalle Carbonare
Instagram: speedhunters_dino