Øystein Hansen knows a few things about Audis. When the owner, and brains behind Norway's Hansen Motorsport isn't supplying performance-orientated parts for other people's four-ringed machines, you'll find him in his garage working on his own.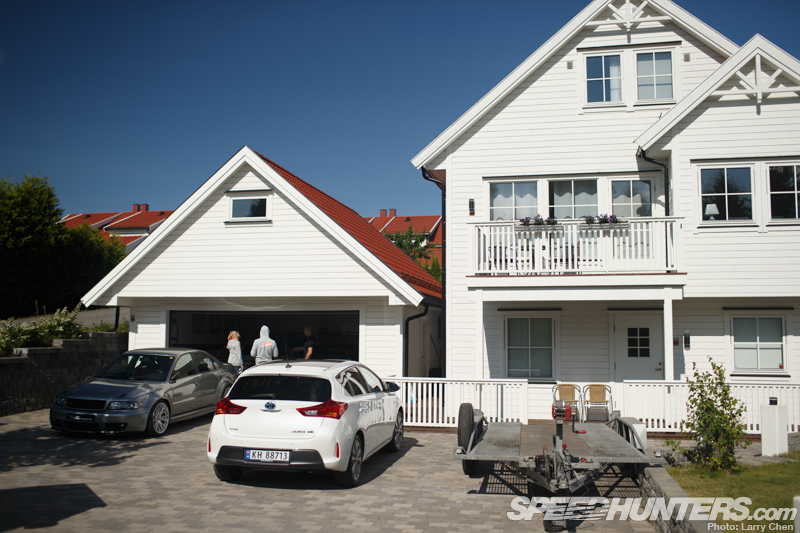 Earlier this month, on Speedhunters' road to Gatebil Rudskogen, some of the team dropped by to check out his small, but very impressive collection of Audi metal.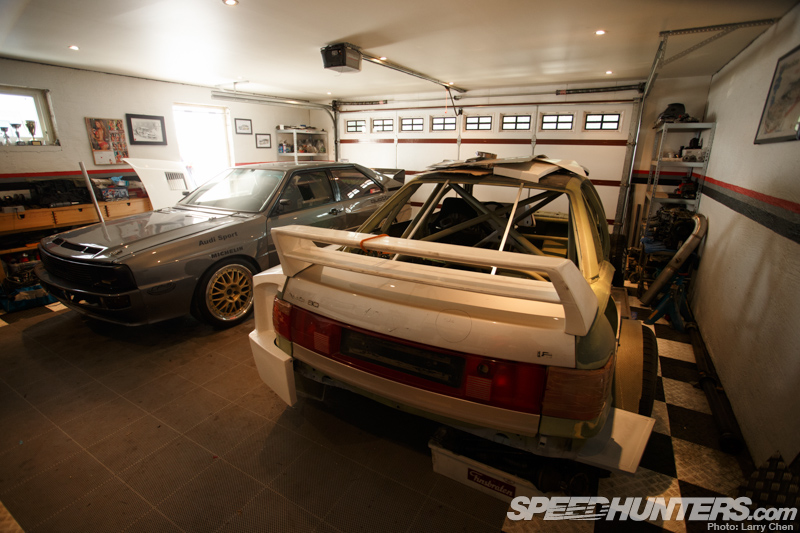 And what a sight awaited them in Øystein's garage too – his ever-so-slightly-insane 722hp/1130kg long-wheelbase Ur-quattro, and his latest and possibly most ambitious Audi project thus far – an S90 sedan being dealt the full IMSA GTO treatment.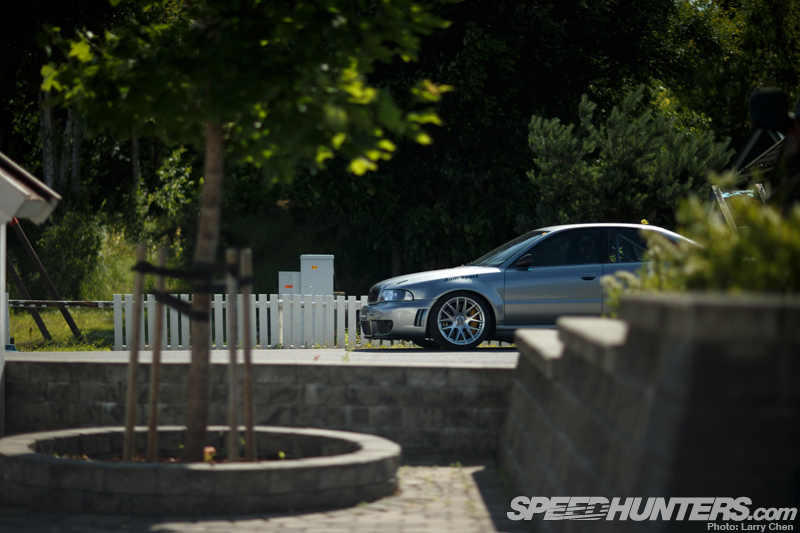 You'll get to to read about both the Ur and the S90 in stories coming up soon, but right now we're going to take a look at Øystein's somewhat special daily – a 2000 Audi B5 RS 4 sedan.
Wait… what?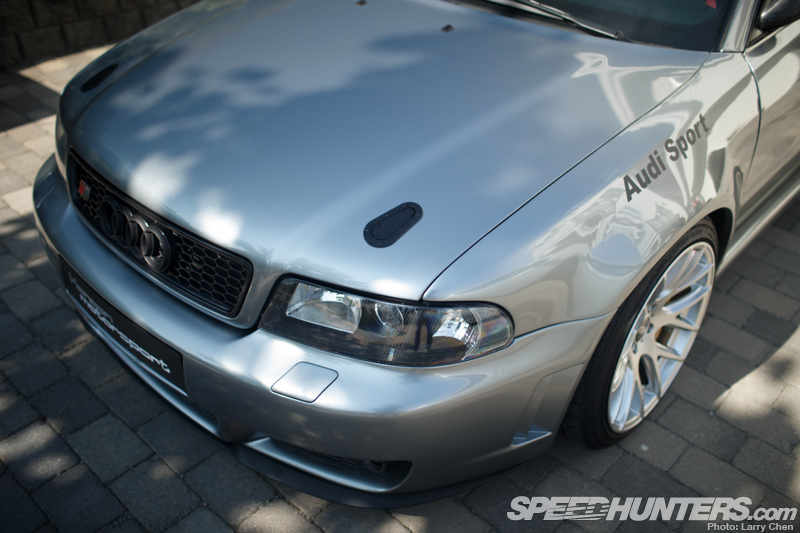 Anyone who knows anything about high performance Audi road cars will know that in B5 chassis guise, the pumped-out and powered-up RS 4 was only offered in five-door Avant wagon form, not as a four-door sedan as seen here.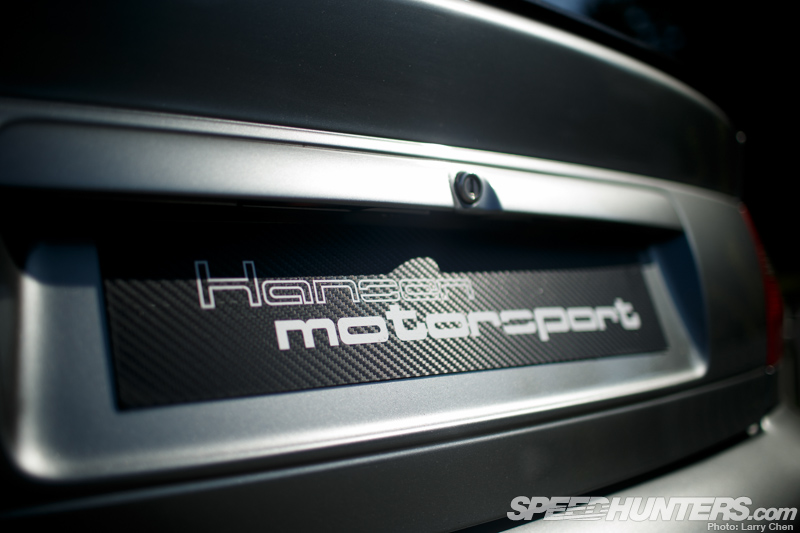 That might be true from a production car standpoint, but as you can perhaps already tell, Hansen Motorsport isn't the sort of company to let small details get in the way of a good idea – especially when the idea has an Audi badge stamped on it.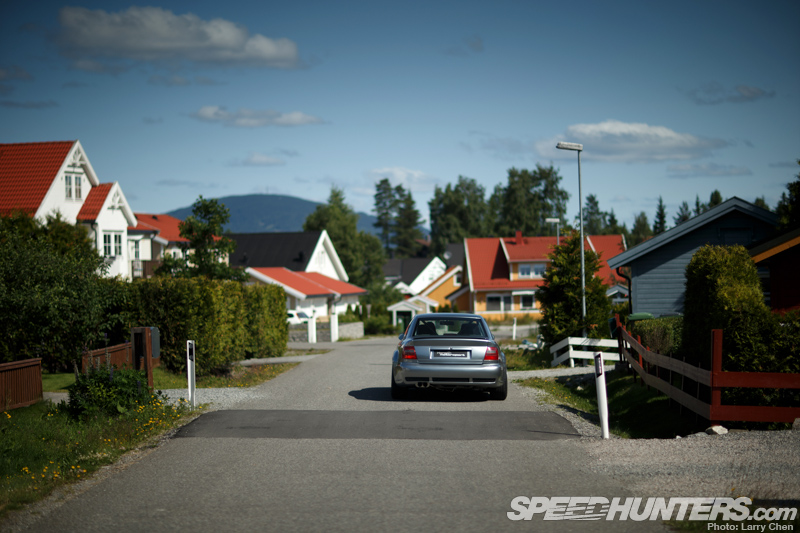 In principle, and providing you can get your hands on all of the right parts for the job, creating a bespoke B5 RS 4 sedan from a B5 S4 base is a pretty straightforward proposition.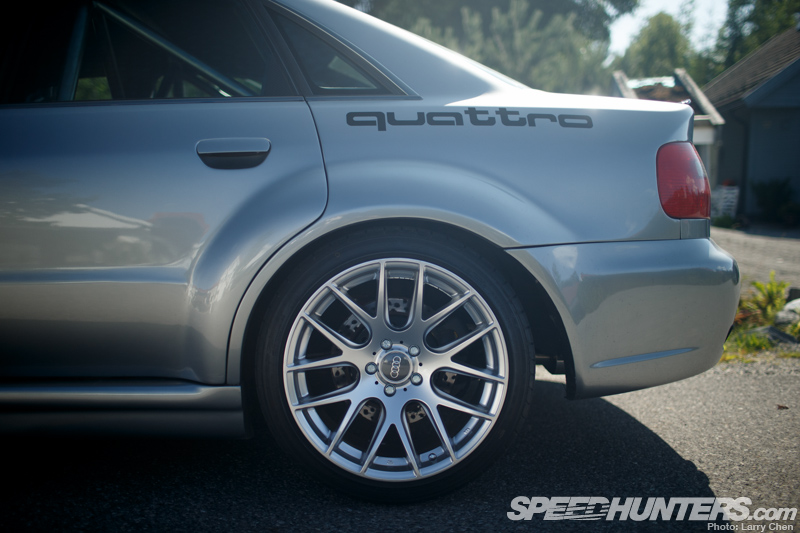 Straightforward in the sense that the majority of parts can be swapped over, save for the fattened rear arches of course, which are at one with the Avant's rear fenders.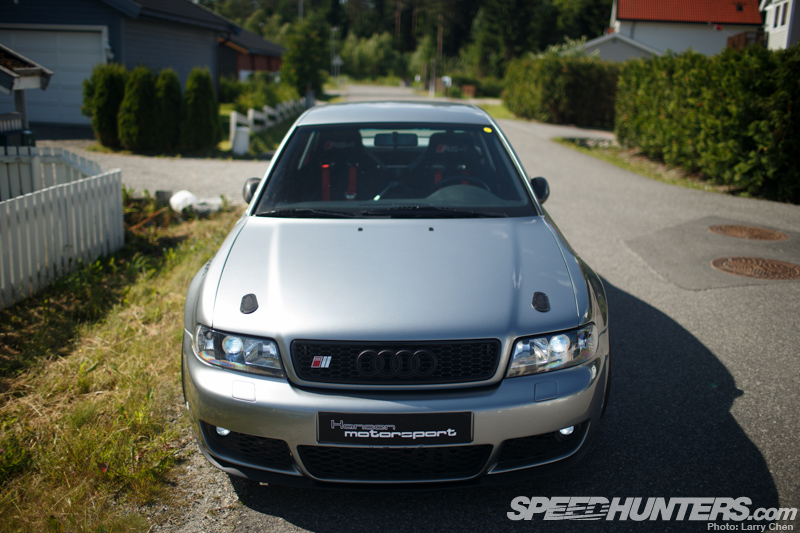 But this project was never just about building an S4 into something that simply looked like an RS 4, but rather embodying Audi's entire RennSport philosophy, and then taking things one step further. And that's no more evident than under the bonnet where the 2.7-litre bi-turbo V6 engine base common to both models – albeit toughened and tuned-up to a solid 375hp in the standard RS 4 Avant– now generates some serious firepower. More than double the S4's factory 260hp output in fact.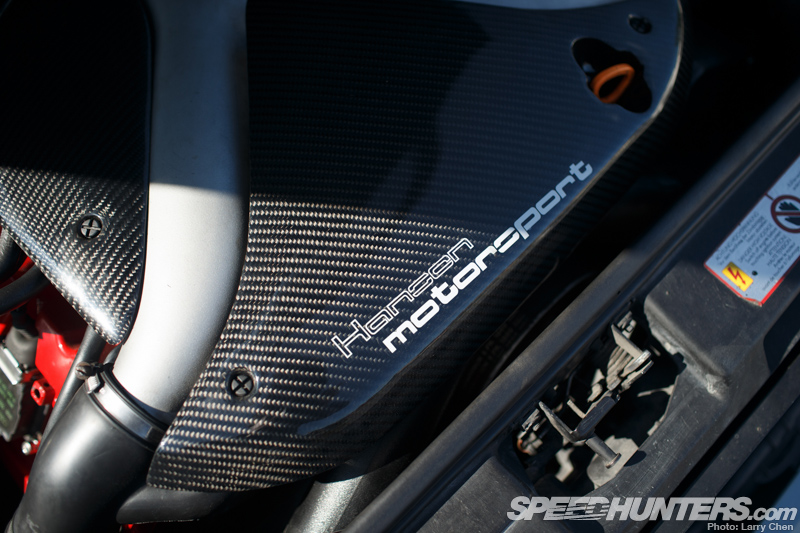 According to Øystein, 550hp dwells within the carbon-fibre-cloaked engine bay, but the modifications required to generate that rather impressive number are surprisingly straightforward. Based on past experiences, there was no need overhaul the engine's internals, only to simply add two pairs of RS 4-spec cams. The rest of the upgrades are based on supporting a pair of uprated turbochargers from LOBA Motorsport.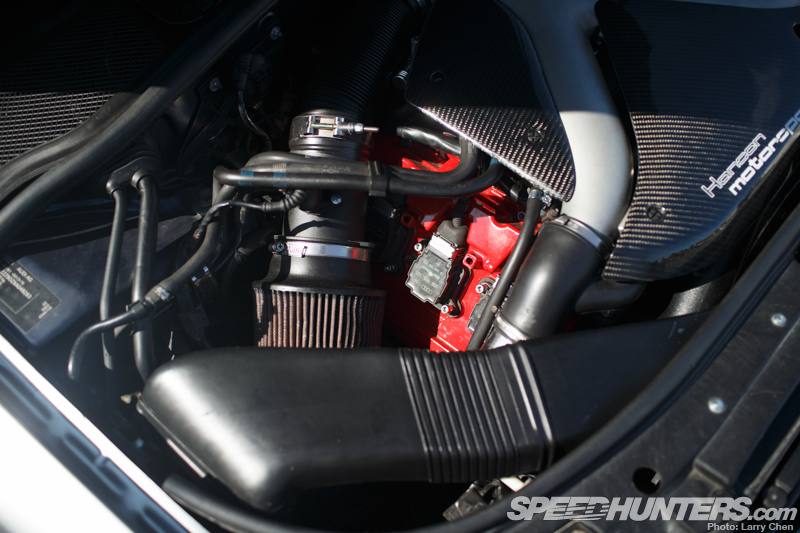 The LO600P kit is built around a pair of BorgWarner KO4 RS6 turbos – but they're definitely not off-the-shelf parts. The inlet housings have been CNC-modified to take larger compressor wheels, and the turbine housings have been CNC'd for maximum flow capacity. A bolt-on upgrade, the turbos are mounted on S4 facelift model exhaust manifolds, with an RS 4 intercooler, RS 4 intake and a custom-built Hansen Motorsport exhaust system.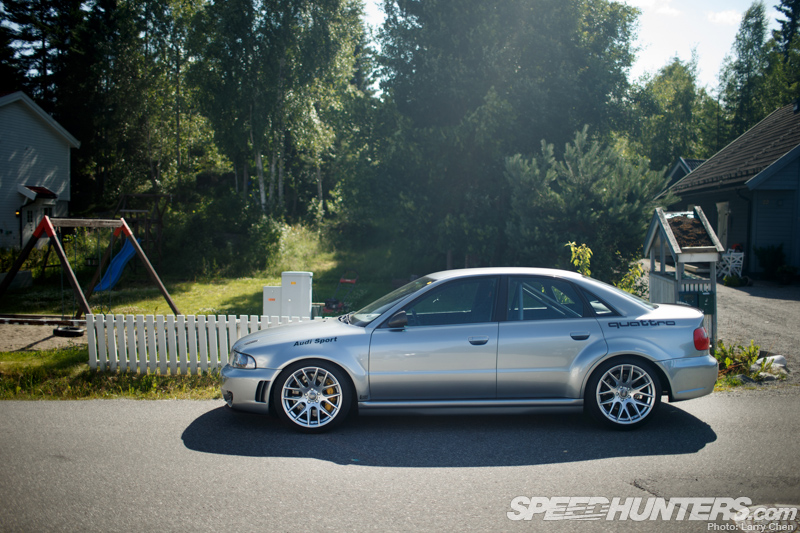 The remainder of the engine upgrades revolve around fuel and spark. There's a Bosch Motorsport 044 fuel pump, an RS 4 fuel pressure regulator and rail, and Siemens DEKA IV 630cc injectors in the mix, with 2.0TFSI ignition coils and a Hansen Motorsport re-map for the S4's Bosch Motronic engine management system.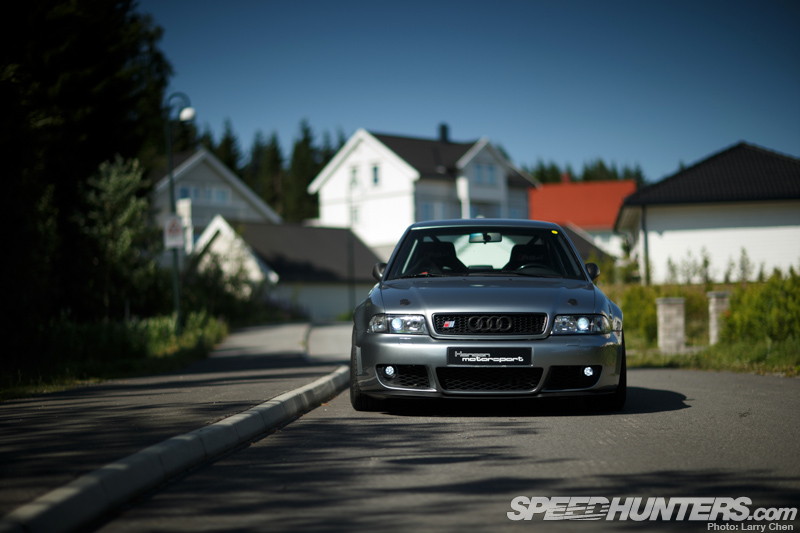 Apart from the carbon fibre shroud and aftermarket air filters, there's little to give away just how powerful the S4 is under the bonnet, and that build ethos extends to the outside, where it's a simple case of less equalling more. The front bumper is the genuine RS 4 article, albeit customised by Øystein with a Seat Cupra R lip.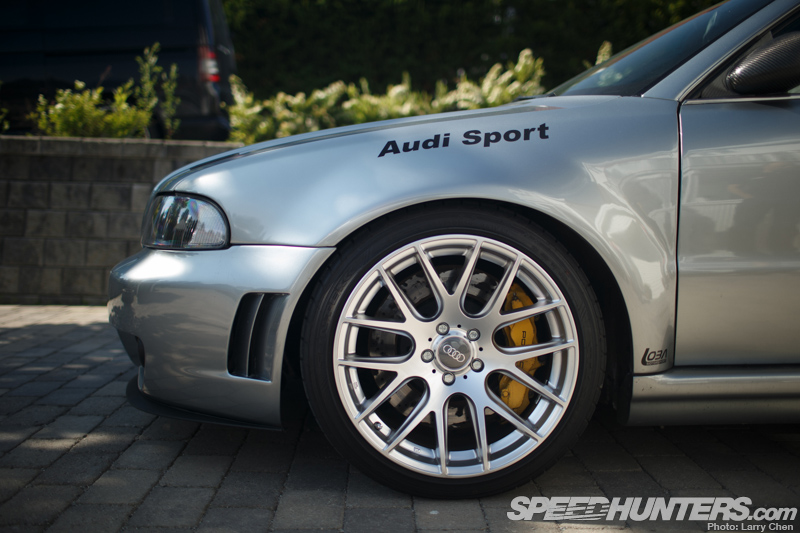 The front fenders are Kevlar items, but the like the genuine RS4 doors and rear fenders, they've been massaged in the right places for a little bit of extra width. The side skirts have also been extended downwards to give the illusion of a lower ride height and a genuine RS 4 Avant bumper was fitted at the rear after being modified to fit the sedan.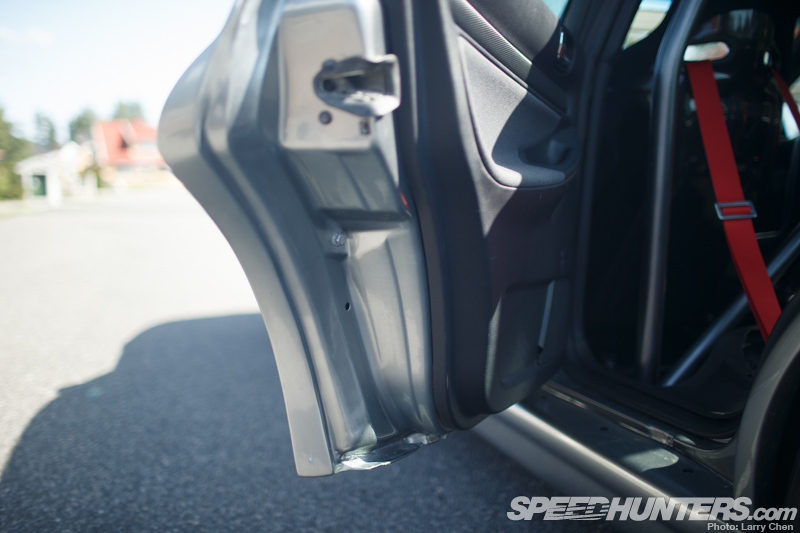 It's pretty easy to see that some serious hours have gone into the bodywork, but Øystein's a detail guy and obviously somewhat of a perfectionist when it came to achieving the desired look here. The finished result has definitely been worth it though.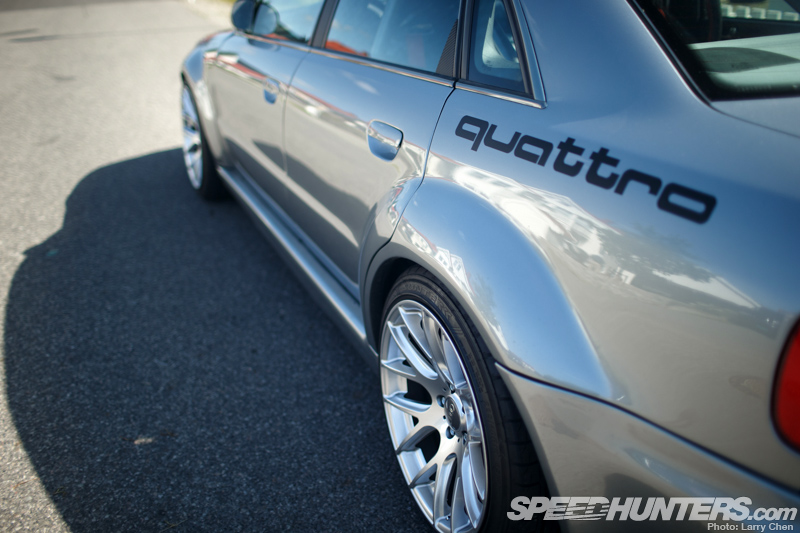 To fill out the fenders, Zito ZL111 alloys in 18×9.5-inch fitment provide an understated OEM-style look. Unlike the Porsche GT2 6-pot calipers and Brembo 365mm rotor package fitted on the front end which make very clear intentions. The Audi's functional stance is further enhanced by a performance suspension tune built around H&R coilovers, dampers and uprated front and rear sway bars.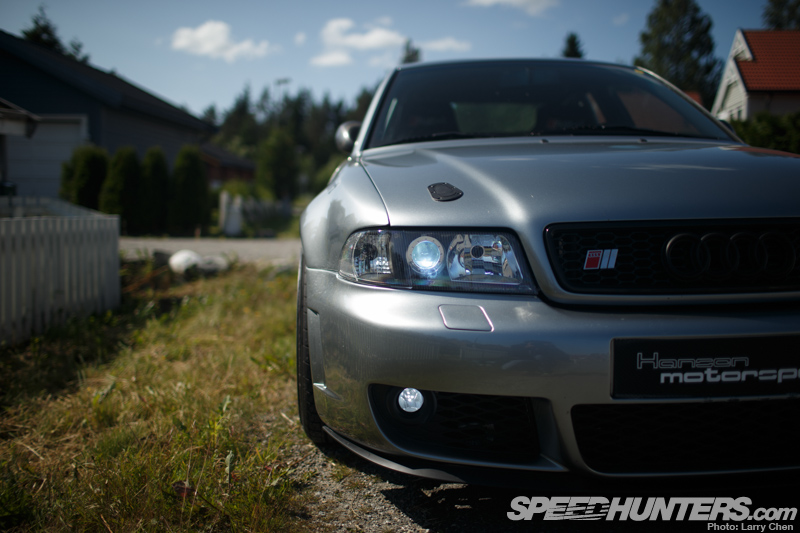 Couple that with the S4's factory quattro all-wheel drive system, and there's no guessing why Øystein chooses to drive this car on a daily basis. And who in their right mind wouldn't want to?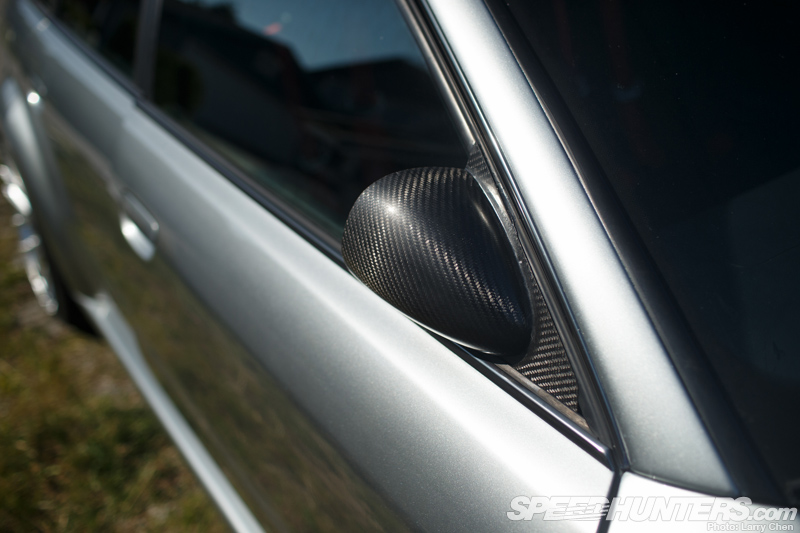 Pulling the whole look together are some subtle carbon fibre accents – the real stuff too I should add. The WRC-style aero mirrors were custom made for the application.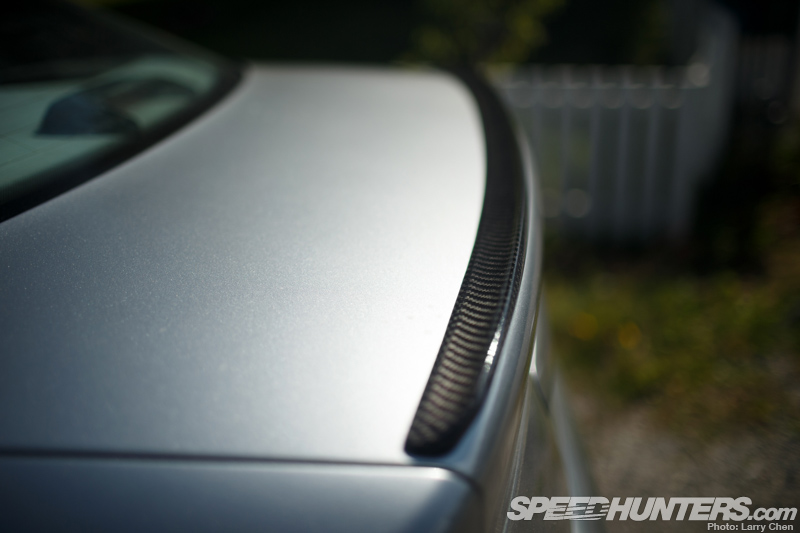 As was the boot lip spoiler. The perfect finishing touch for an understated, yet still aggressive exterior look.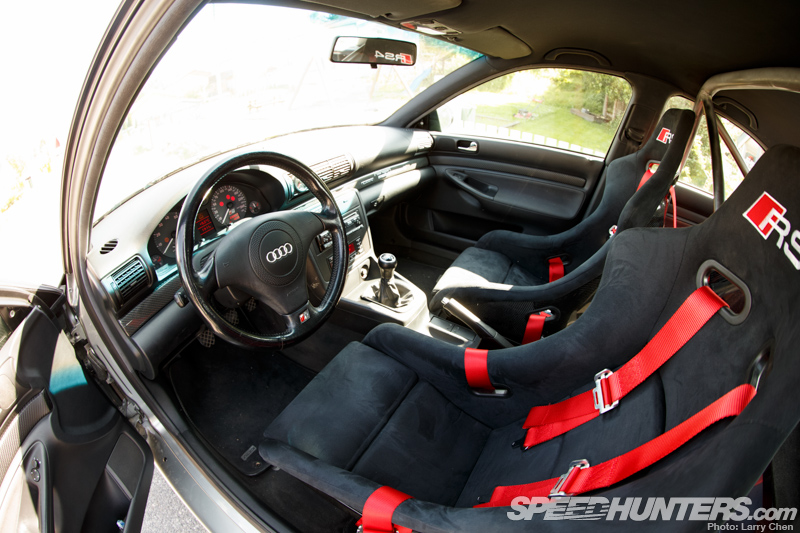 Inside, similar thinking has been utilized. The space is clean and functional, infusing track-spec seating into the otherwise nicely appointed factory S4 interior.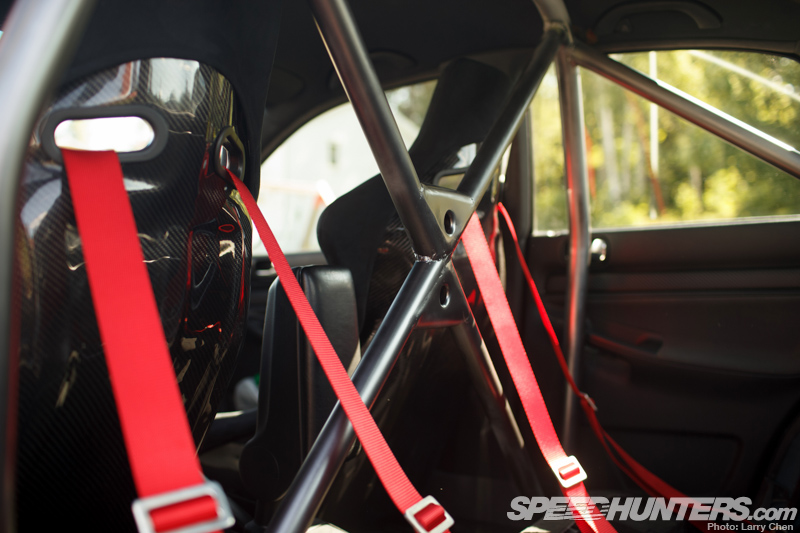 A custom-built half cage has also been installed, adding an element of roll-over protection at the expense of carrying backseat passengers. But doing that only messes with balance and the power-to-weight ratio anyway, right?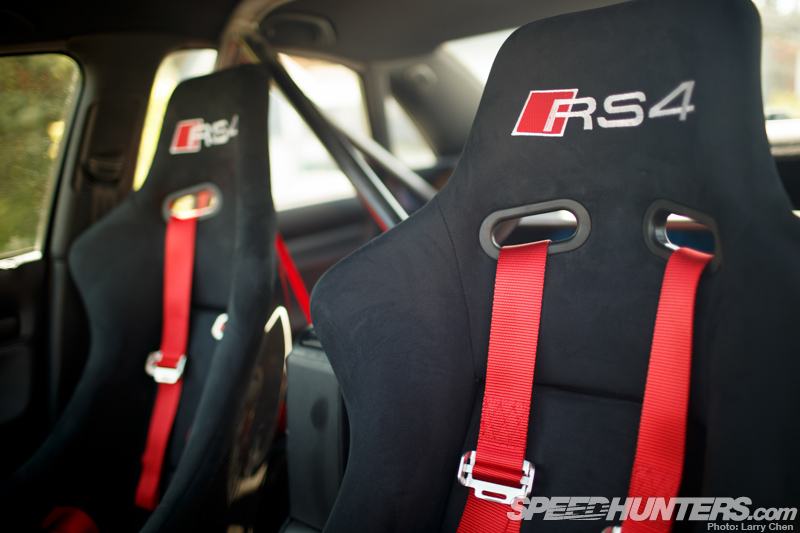 Sure, the factory leather-wrapped S4-spec Recaros probably would have provided a more comfortable option than the RS4-emblazoned Recaro Pole Position seats, but lateral support was far more important to Øystein.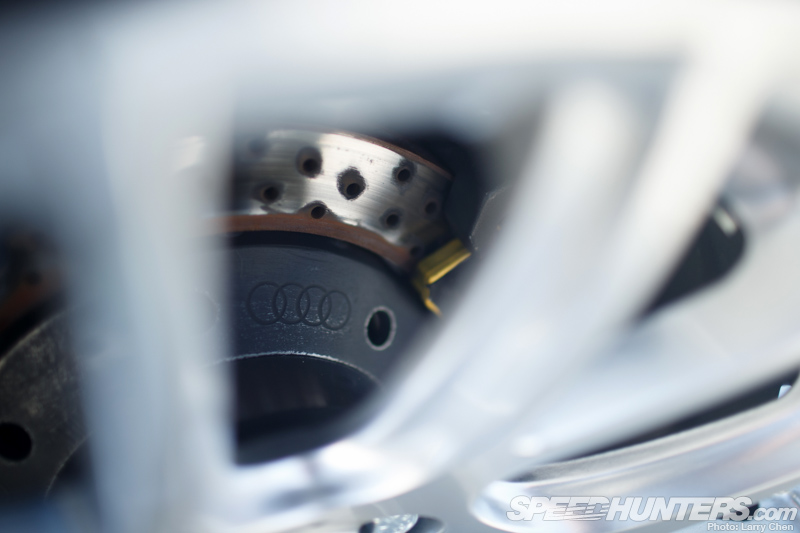 Why? Because along with ferrying him to the supermarket, this is a car that gets properly used on the track – and regularly.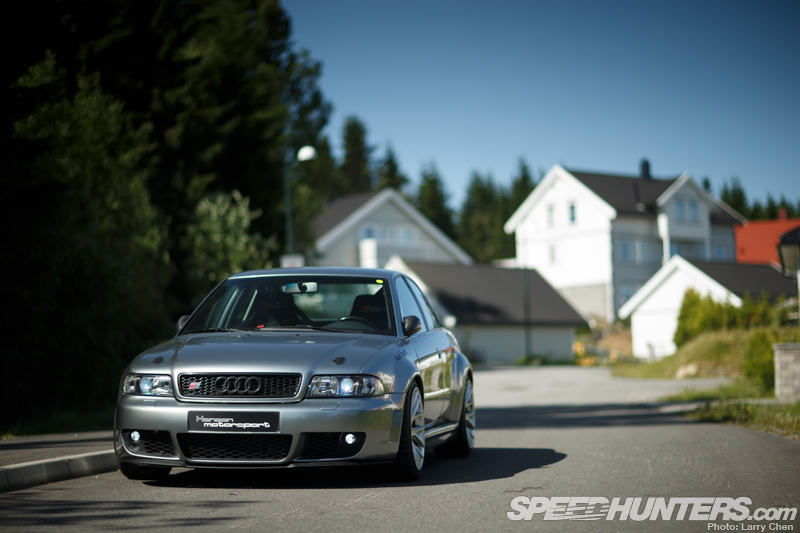 I've always had a soft spot for the B5 S4, but after seeing what Øystein's done with his car, I'm not sure I could bear to own one any more without taking a leaf out of his book! Sure, he could have started with a genuine RS 4 Avant and undertaken a few tweaks to bring it up to spec, but that's not what this build was all about. It was about taking something very good and making it great. Truly great.
Words by Brad Lord
brad@speedhunters.com
Photos by Larry Chen
Instagram: larry_chen_foto
larry@speedhunters.com
Hansen Motorsport's 2000 Audi B5
Numbers
550hp
Engine
Audi 2.7-litre bi-turbo V6, factory pistons, rods and crank, factory cylinder heads, RS 4 camshafts,  RS 4 intake, Bosch Motorsport 044 fuel pump, RS 4 fuel pressure regulator, RS 4 fuel rail, Siemens DEKA IV 630cc/min injectors, Audi S4 facelift headers, custom Hansen Motorsports exhaust system, de-cat, 2.0TFSI ignition coils, 2x LOBA Motorsport LO600P turbochargers, Prospeed blow-off valve, RS 4 intercooler, custom mapped Bosch Motronic engine management system
Driveline
6-speed manual gearbox, LOBA Motorsport-SACHS race clutch, LOBA Motorsport flywheel
Suspension/Brakes
H&R coilover suspension, H&R front sway bar, Hotchkiss rear sway bar, Porsche GT2 6-pot calipers and Brembo 365mm rotors (front), RS4 B7 calipers and Brembo rotors (rear), EBC Yellowstuff  pads
Wheels/Tyres
Zito ZL111 18×9.5-inch alloy wheels, 235/40R18 tyres (front/rear)
Exterior
Original RS 4 front bumper with Seat Cupra R lip spoiler, Kevlar RS 4-style fenders (front/rear), custom side skirts, modified original RS 4 rear bumper, custom carbon fibre rear spoiler, carbon fibre aero mirrors, Audi Sport graphics
Interior
Custom roll bar, Recaro Pole Position seats, harness belts
Thanks
Thomas Persson, Jorn Toftelien, Sigurd Bakken, Lillefot
More Scandinavian builds on Speedhunters
More Audi stories on Speedhunters