You may have noticed in recent months that we here at Speedhunters have been actively working with aftermarket parts makers from around the world to collaborate on our project car builds and other projects. Today more than ever, these companies are connecting to the online world to both get feedback for new product development and to share their latest equipment with car enthusiasts around the world, and in this post they'll be sharing photos and information about their latest products. It's something that's been part of automotive media since the earliest car magazines, and something we hope will help you in the never-ending quest to make your car cooler, faster and better.
First up, we have KW's latest coilover kit for the red hot FR-S and BRZ…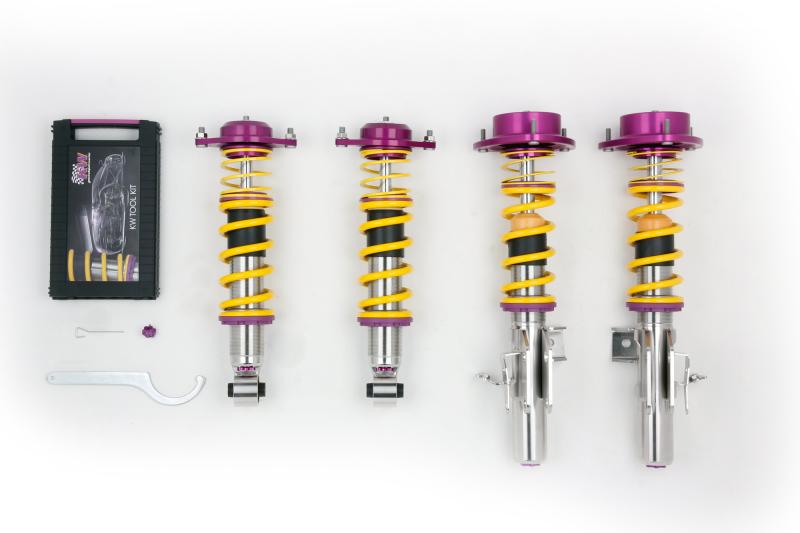 2-WAY CLUBSPORT COILOVER SUSPENSION FOR 2012 SCION FR-S & SUBARU BR-Z
From: KW Suspension 
KW Suspensions announces their 2-way Clubsport coilover for the 2013 Scion FR-S & Subaru BR-Z (part # 35258804).
The KW 2-way Clubsport coilover suspensions for the 2013 Scion FR-S & Subaru BR-Z enables the owner to lower their vehicle 20-50mm on the front axle and 20-50mm on the rear axle and retains enough travel to handle maximum load and dynamic loads during driving.
The KW Clubsport was developed for the enthusiast who requires a more aggressive set-up for racetrack events with mild street use. The Clubsport is outfitted with high quality racing top mounts, increased spring rates, and tuned valving. KW had designed a unique recessed racing top mount that maximizes suspension travel for the utmost in performance handling. All applications feature adjustable (and independent reacting) rebound and compression damping for a personalized performance driving set-up.
Taken into consideration with each KW coilover design are important characteristics such as quality and performance. We specifically design and engineer each vehicle application for the proper range of motion, min/max weight loads and min/max lowering. KW maintains all these requirements while retaining its performance handling characteristics. The stainless steel construction internally and externally provides long-term durability and corrosion resistance from the elements.
MSRP $3759.99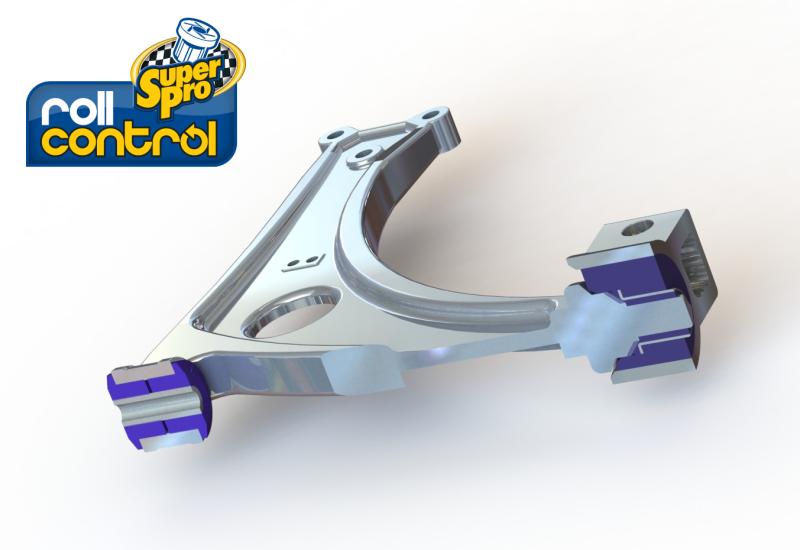 Next, SuperPro Suspension shares some of their replacement control arms that fit numerous models from the VW Audi Group (seen fitted in the first image).
VAG REPLACEMENT ARM ALOY0001K
From: SuperPro
A smart, simple solution. Featuring a new system which greatly improves grip for better handling and performance outcomes by focusing on key alignment and dynamic handling elements. Supaloy arm replaces the stock steel VAG arm found on over 90% of all Audi, SEAT, Skoda and VW. The high strength premium aluminium alloy arms are 44% lighter than the stock arms with additional strength and less flex, resulting in less unsprung weight and more responsive handling.
Unwanted arm movement under loaded conditions is eliminated with dynamic caster maintained, bringing more precise steering and maximum durability. Special stainless steel inserts and superior engineered polyurethane bushings help to create a high strength, low friction poly bearing where the bushing is bonded direct to a high-strength alloy bracket, ultimately resulting in better turn-in and more steering feedback. The arms are track and race tested, with anti-lift geometry for greater traction which means less understeer and allows for higher cornering speeds, with no sacrifice in ride comfort. Fitting the arms will achieve up to 1.5 degrees extra caster.
These arms were designed in house by SuperPro R&D Engineers and track tested on some of the fastest Golfs in the world to produce a product that is technically superior to anything else available. A performance handling upgrade in one box.
Got a question about parts for your car? Email SuperPro at ScottB@superpro.com.au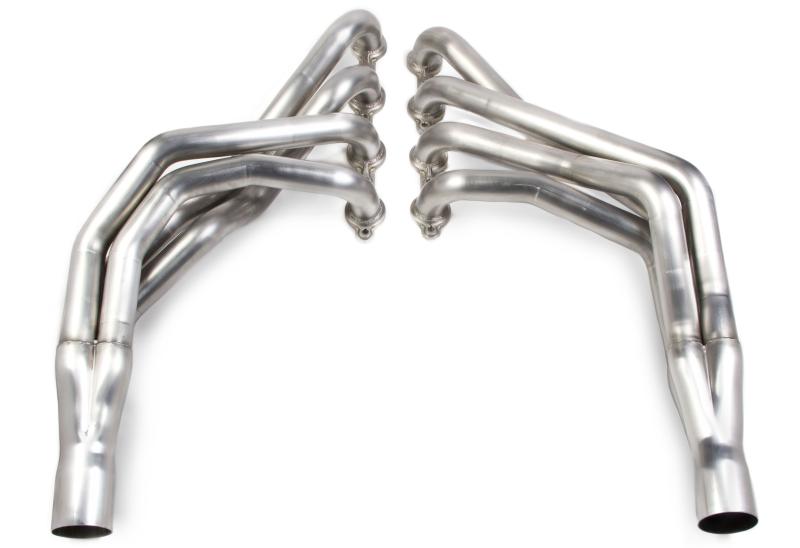 Holley's working to allow you to more easily swap an LS engine into the S13/S14 with the help of these Hooker headers.
HOOKER LS SWAP HEADERS FOR S13/S14 NISSAN 240SX
From: Holley Performance products
Hooker Headers is proud to announce the release of their swap headers that allow fitment of GM's LS engine into the S13 and S14 Nissan 240SX chassis (1989-1998). These headers are now available and come in mild steel (which can be ordered in painted or ceramic coated) as well as stainless steel which ensures a suitable finish for any budget.
All feature 1 7/8'' primary tubes and 3'' collectors, which are optimum for the GM LS2/LS3/LS7 and hot LS1/LS6 engine platforms. The collectors tuck close to the floor boards ensuring superior ground clearance and longer product life. These headers also feature optimized bend geometry and boast fantastic spark plug/wire clearance and vehicle component clearance.
These headers are designed to work in conjunction with our new Hooker LS Engine Swap Mount Kit for the S13/S14 chassis (part # 12648HKR for S13, part # 12654HKR for S14) as well as all Sikky brand S13/S14 swap components (oil pan, mounts, sway bar, etc). These headers are compatible only with LS engines that are coupled to T-56 transmissions.
The stainless version of these headers mark a new era in Hooker design quality and feature investment cast flanges for optimized gasket seal and a custom appearance. Other notable horsepower promoting innovations are proprietary investment cast collector spears as well as one-piece formed merge collectors which encourage increased air velocity and attenuate turbulence.
These headers and other Holley products are being utilized in Formula Drift on cars such as Nate Hamilton's 144 Motorsports S13 and driver Nick Thomas's NTR S14 Nissan.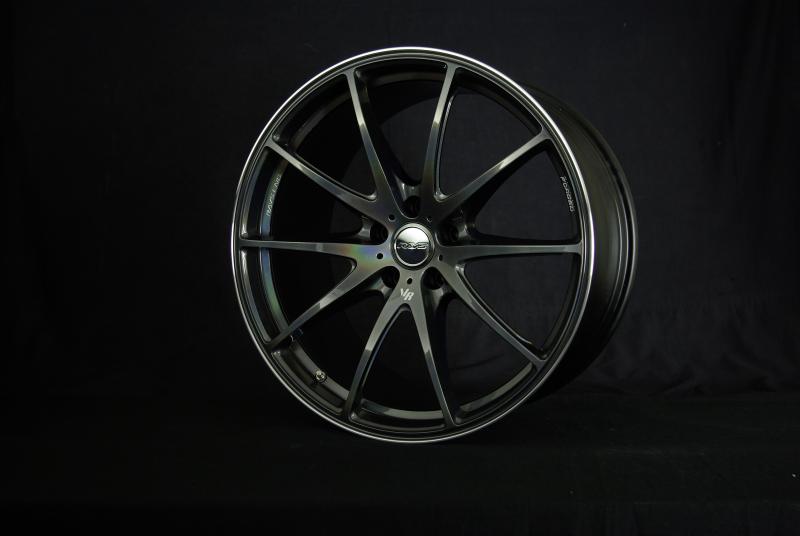 Even with countless legendary wheels under the belt, Rays doesn't rest. Here's one of the latest additions to the Volk Racing line-up.
VOLK RACING G25
From: Rays Company Limited 
VOLK RACING G Series for the graduates of VOLK RACING. VOLK RACING G25 is a forged wheel which incorporates intricate design features.
Large openings between the spokes and clearance of large calipers and rotors are just a few of the perks. Without reducing the strength, emphasis is placed on lightweight and rigidity. Spoke design is exclusive to five hole PCD and elongated to the rim flange making the wheel seem larger.
Emphasis was also placed on the roundness incorporating four different faces, including a Racing Concave Design. This model is both design and racing.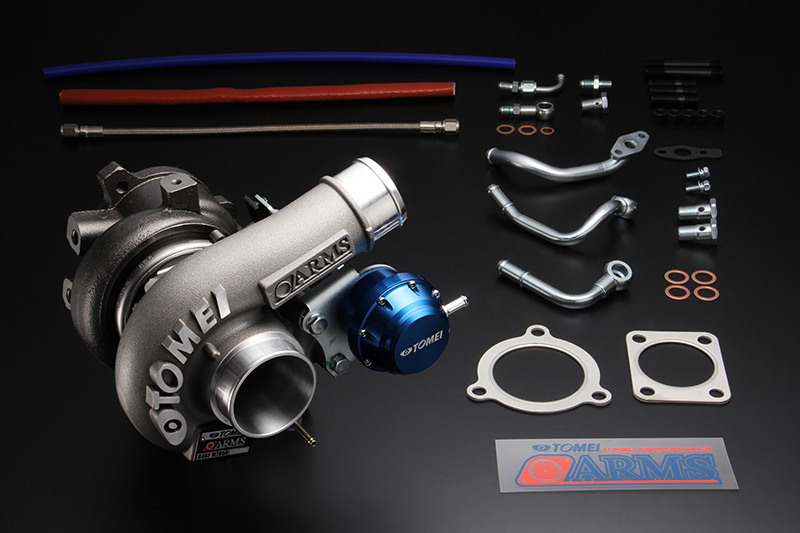 Tomei might be one of Japan's most respected tuning companies, but as you can see they are also applying their touch to the Hyundai Genesis with a new bolt-on turbo kit.
ARMS M7960 TURBINE KIT
From: Tomei
Specifically For The Hyundai Genesis. The 400+ HP Bolt On Turbo Kit.
With the main points addressed: outstanding performance, reliability and affordability, our new ARMS Turbos gets a warm welcoming by end users. After passing all the extensive extreme testing phases, the long awaited Hyundai Genesis Coupe turbo is now here! Each component from the turbine, compressor and the center housing has all been designed to deliver the best all-round balance of performance. This turbo comes complete with the special Tomei compressor housing as well as our special Forged Billet Blue Actuator. Both the torque and power gains characteristics were made possible from the extensive amount of R&D and testing time that we have invested with the design process. Each component was optimized, without compromise. Completely designed specifically for the Hyundai Genesis Coupe engine. Designed to deliver great performance for all kinds of conditions: street, track and drift, for an all round 'fun' performance turbo kit.
PDF Flyer
TURBO Section
Tomei Website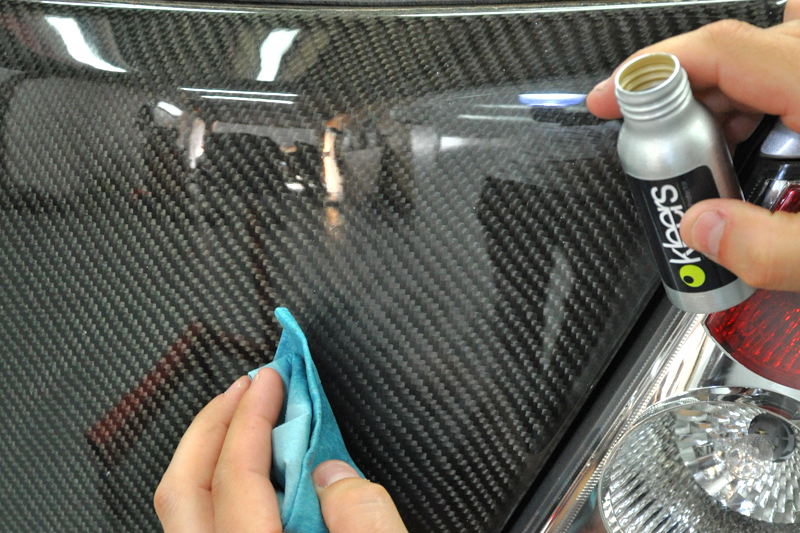 Kleers have a range of car care products, but now they've developed one to help you look after your carbon fibre parts.
CARBON UV PROTECTOR
From: Kleers 
Kleers Carbon UV Protector is a liquid surface treatment which when applied to a finished carbon fibre surface, forms an invisible surface coating that protects a panel/component from the damaging effects of UV rays. It can be used on both dry and wet carbon surfaces and can last for up to six months before reapplication.
Carbon UV Protector has been formulated and scientifically proven  in accordance with ISO-4892-2: 1994 Methods of exposure to xenon arc light sources, to dramatically reduce the effects of UV on a surface to prevent deterioration, cracking and discoloring which is often present in aftermarket and specialist components that are exposed to UV.
The product is applied to a finished component by hand where it creates a lasting bond with the surface and when left to cure, any remaining excess is simply buffed away. It is completely invisible to the eye when applied and will not alter the visual effects of the surface.
Available in a 50ml bottle which is approximately enough product to coat a hood and rear boot-lid, it also comes with specialist application cloths and full instructions for application.
Kleers Carbon UV Protector can be purchased via your nearest stockist or online via our global websites where you can find further detailed information about this and our entire product ranges :
www.kleers-usa.com
www.kleers.com
www.kleers.co.uk
www.kleers.jp
www.facebook.com/kleerscarcare
So that's the round-up! If you have any questions or feedback about any of the products, please comment below.
This is a paid advertorial piece.