A mini-bus full of Speedhunters after just a handful of hours sleep is no doubt an amusing sight to behold. The team had come together from all corners of the globe, complete with varying degrees of jetlag and consequent lack of rest. But as we stumbled out of our protective cocoon, wiping the sleep from our eyes, a change overcame the team. We'd arrived at Eskilstuna Motorstadion in Gröndal bright and early to begin our trip to Sweden with a bang. And that bang had just hit the team hard: laid out before us was a variety of automotive machinery that banished all thoughts of tiredness and put a smile on everyone's faces.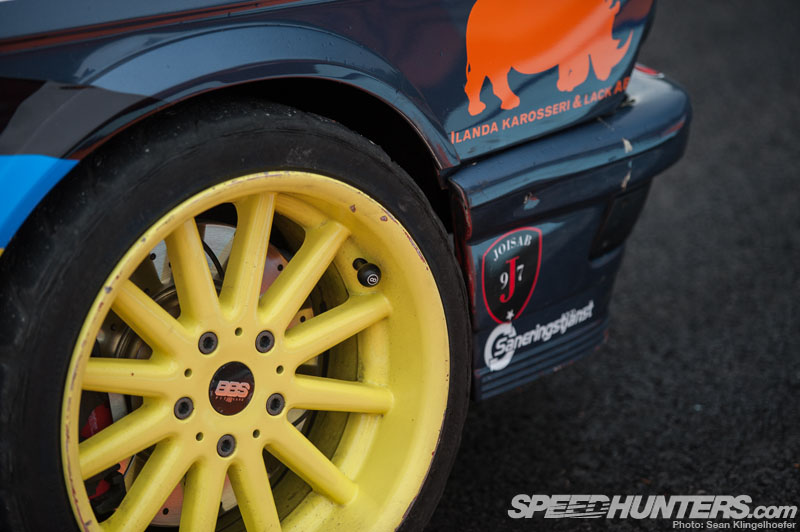 Although we're in Sweden primarily to cover the Gatebil event at Mantorp Park, we'd also arranged a day of car feature shooting prior to the event, beginning with our new adopted Speedhunters track, Eskilstuna.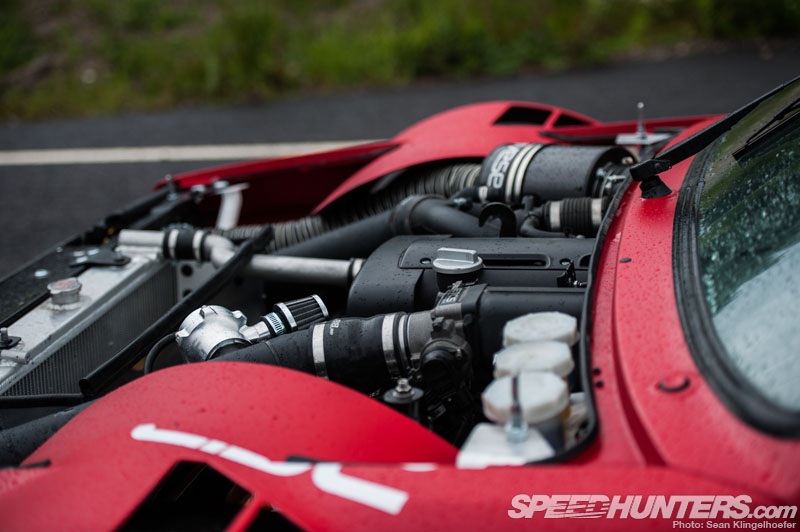 For those of us still waking up, it was the caffeine replacement we needed. I won't ruin any of the features by showing too much – I'll just tease you with some of the details.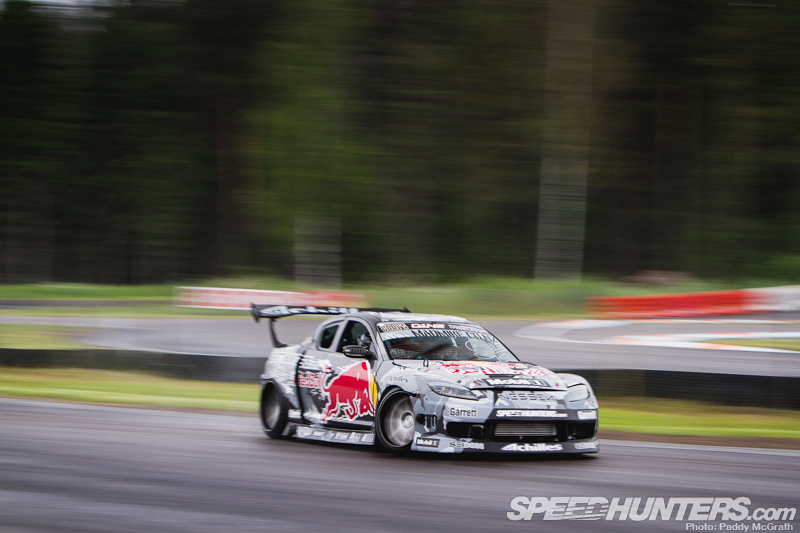 Of course, while we were there, it would be rude not to hit the track for a quick drifting session.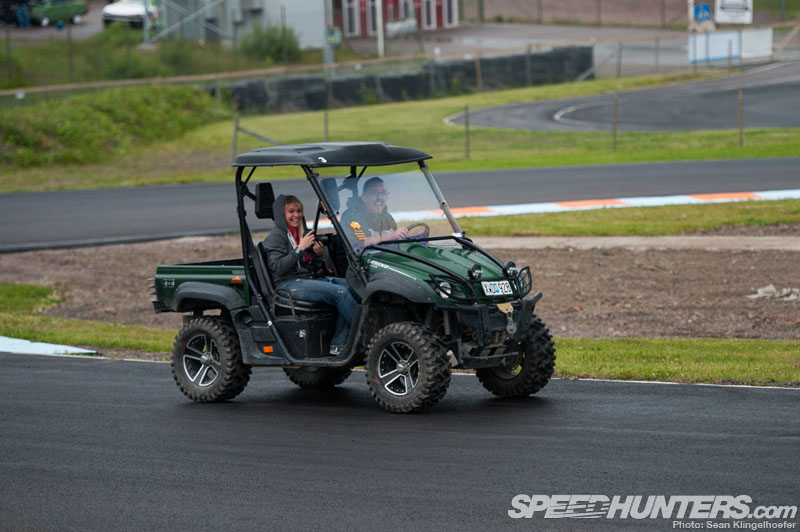 Although Paddy tried his best to join in with the Rhino, his clutch-kick technique left a little to be desired.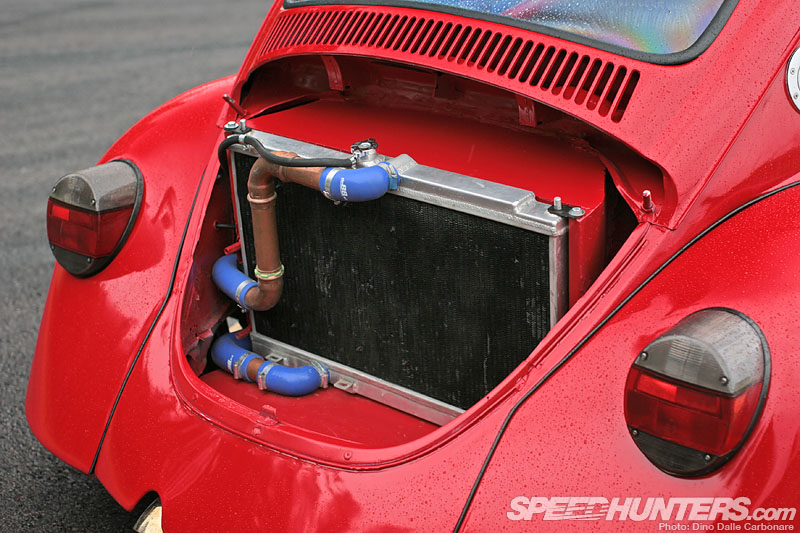 Hang on, isn't that meant to be where the engine is?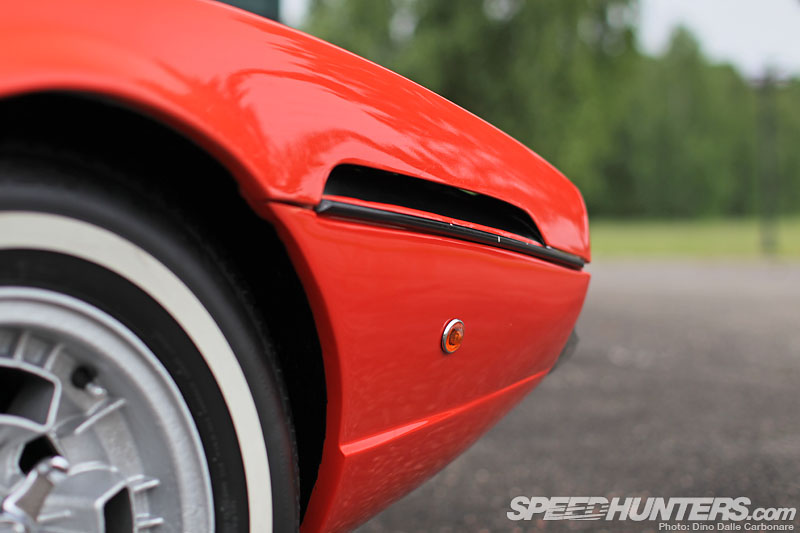 A host of car features in the bag, we moved on to shoot some more cars of an entirely different slant. Anyone fancy a guess?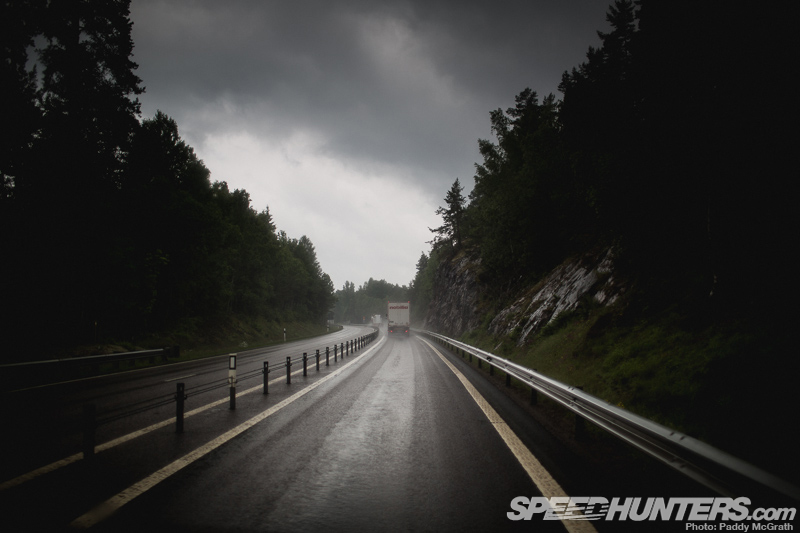 But it was finally time to head to the main event. Bundling back into our assortment of cars, we hit the road, heading south to Mantorp Park through the rain and looming clouds.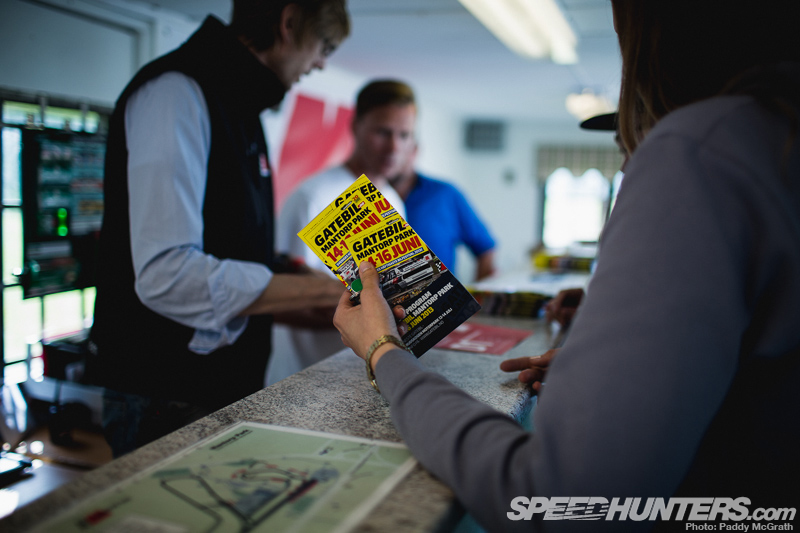 By the power of some kind of Gatebil magic, the rain had stopped by the time we reached the circuit and we excitedly bundled into the office to pick up our passes…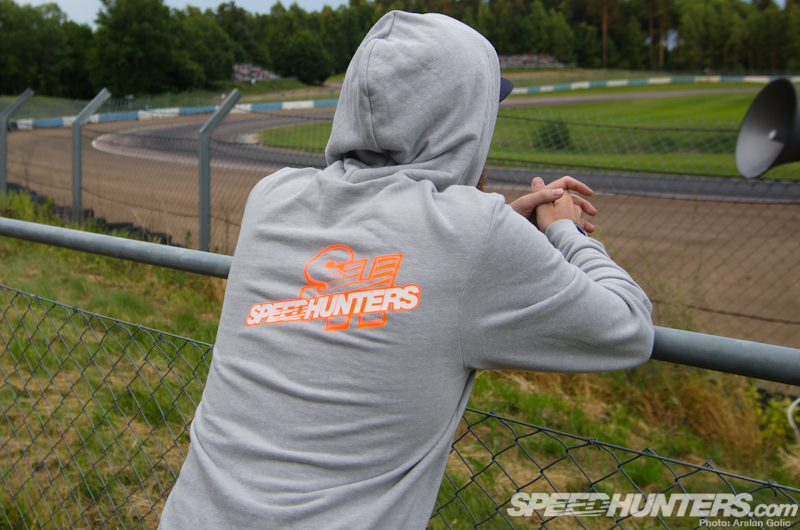 … and then check out the track.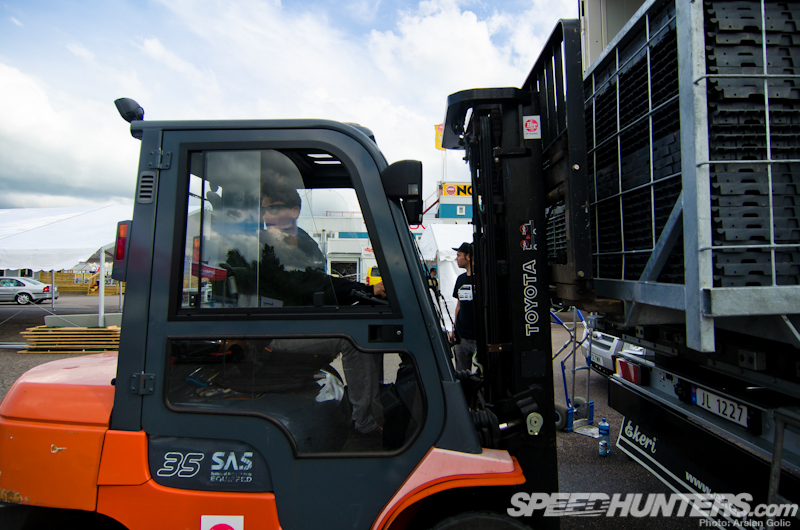 There was important work to be done though, including constructing the Speedhunters booth…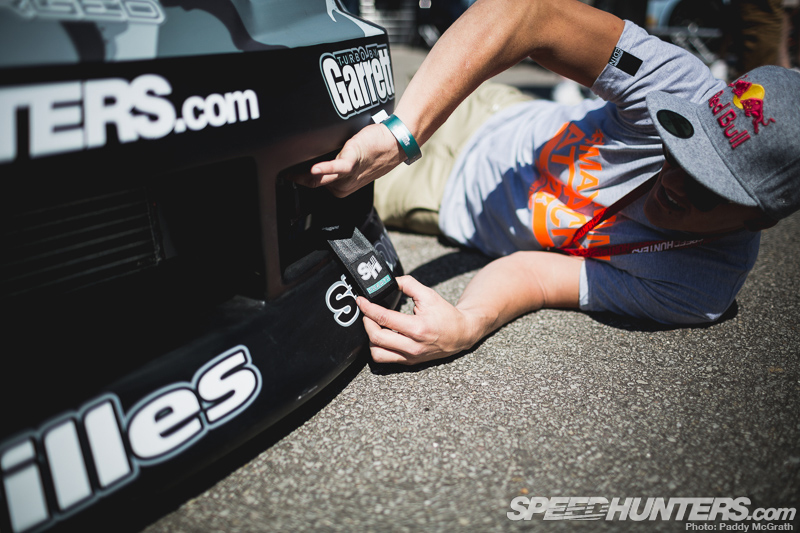 … fitting the new Speedhunters tow straps to Mike and Fredric's cars…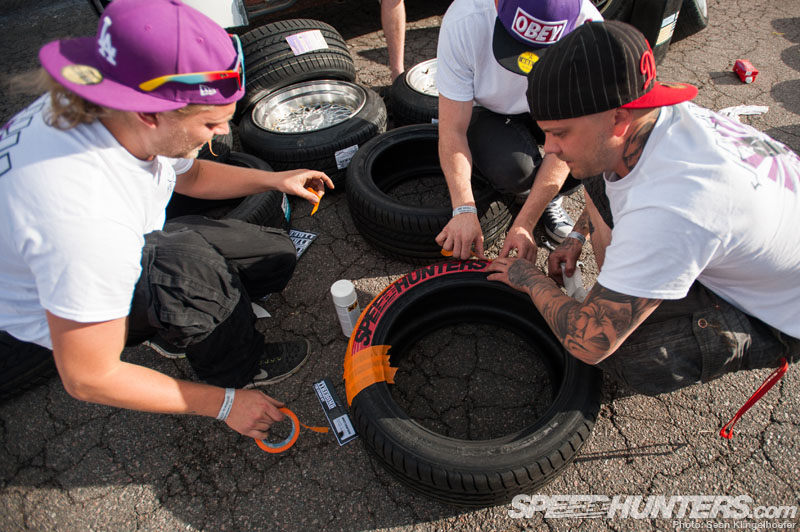 … and of course tyre bombing the Speedhunters logo onto tyres.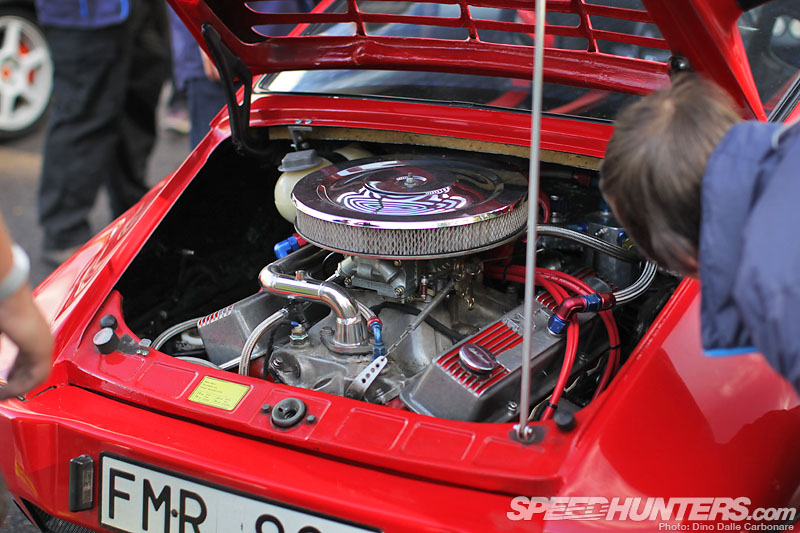 As I sit here writing this, there's a hive of activity whirling around me. Awnings are being erected, trailers are being unloaded, speakers tested and cars prepped. I've only been at the circuit for a number of hours, but I've already witnessed some of the craziest builds I've perhaps ever seen. And things are only just getting started.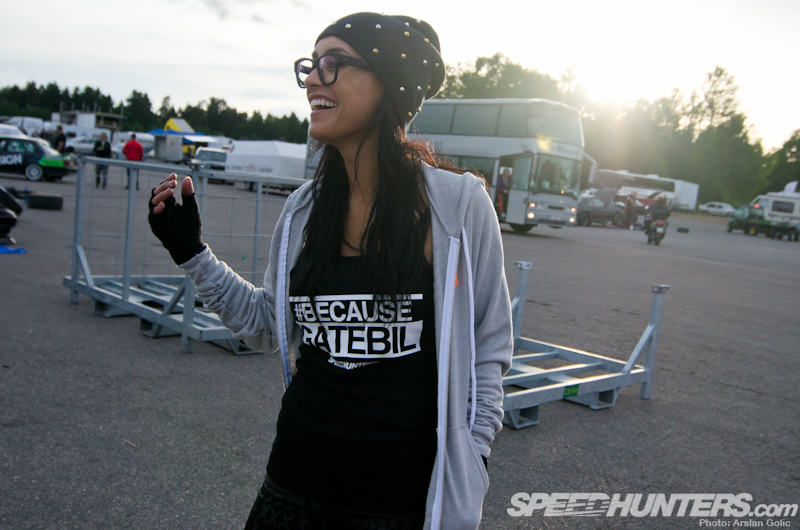 I'm pretty much in awe. This could just be the best place in the world to be at for a petrolhead. My eyes might hurt from the lack of sleep, but I'm grinning like an idiot. #BecauseGatebil, right?
Words by Suzy Wallace
Instagram: speedhunters_suzy
suzy@speedhunters.com
Photos by Paddy McGrath
Twitter: @PaddyMcGrathSH
Instagram: speedhunters_paddy
paddy@speedhunters.com
and Sean Klingelhoefer
Instagram: seanklingelhoefer
sean@speedhunters.com
and Arslan Golic
Instagram: cuvinisme
arslan@speedhunters.com
and Dino Dalle Carbonare
Instagram: speedhunters_dino
Previous Gatebil coverage on Speedhunters