Gatebil has this peculiar trait of serving you up new and amazing things, just when you think you have seen it all. We arrived on Thursday evening and the whole team spent every minute of the next three days seeking out the best cars for feature shoots. Come Sunday afternoon, I was quite confident that we had seen and photographed everything worth seeing, right until the point where I caught this out of the corner of my eye…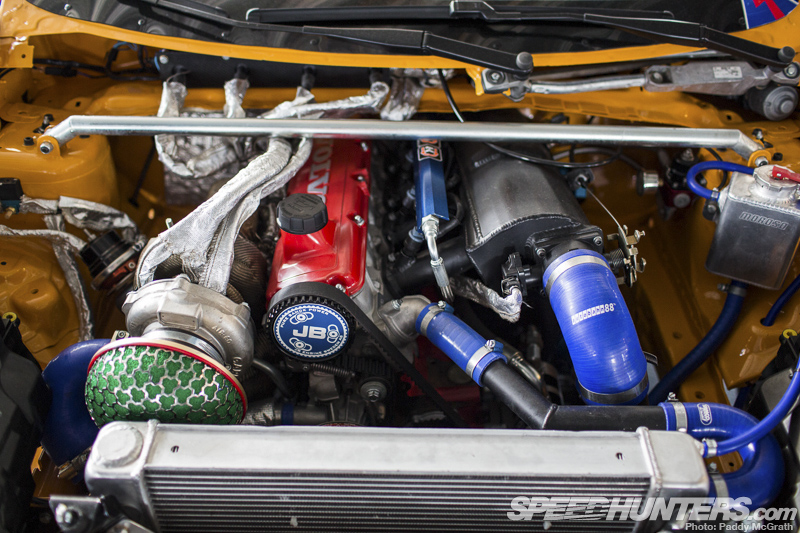 Usually when you see something this wild from a distance, you assume that it's a) a WRC car or b) an underpowered grocery getter with a WRC bodykit. This was neither, although it was technically closer to the former. I was told that this is an Olsbergs prepared shell (based on a Ford Fiesta WRC), but instead of the expected Ford powerplant and 4WD drivetrain, in its place is a turbocharged Volvo B230 producing close to 500hp, solely to the rear wheels.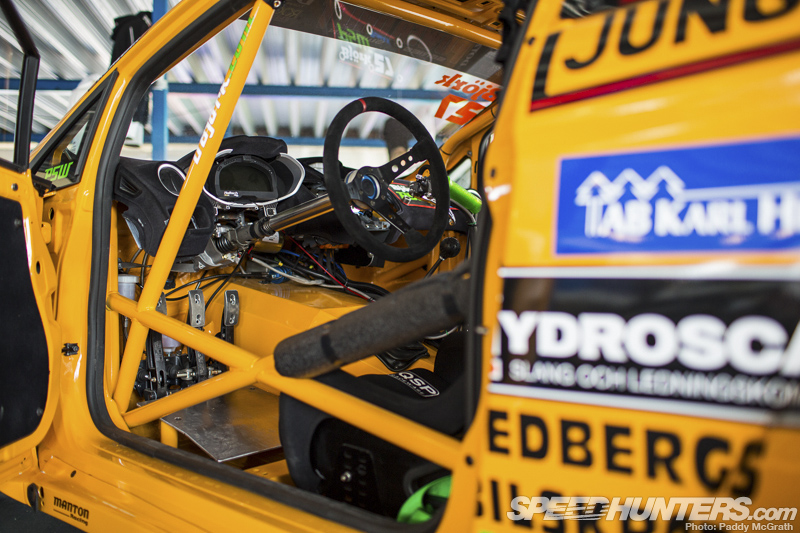 The car belongs to Daniel Björk, who won the NEZ Drift Championship last year in an LS1-swapped Volkswagen Golf R32 amidst some seriously tough competition. The attention to detail on this build is astounding.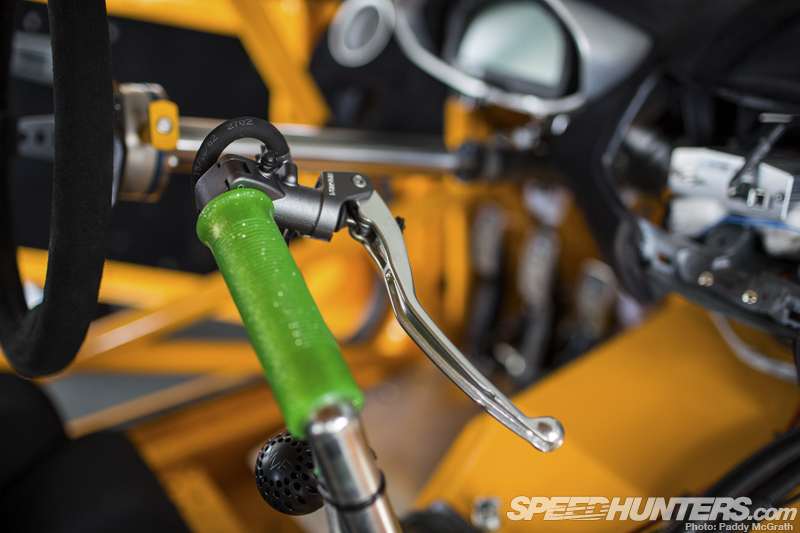 Take the hydraulic handbrake lever for instance. Asides from being plumbed in to its own dedicated rear brake calipers, it also features an ingenious motorbike style lever which is connected directly to the front brakes, so the front brakes can be modulated under heavy e-braking.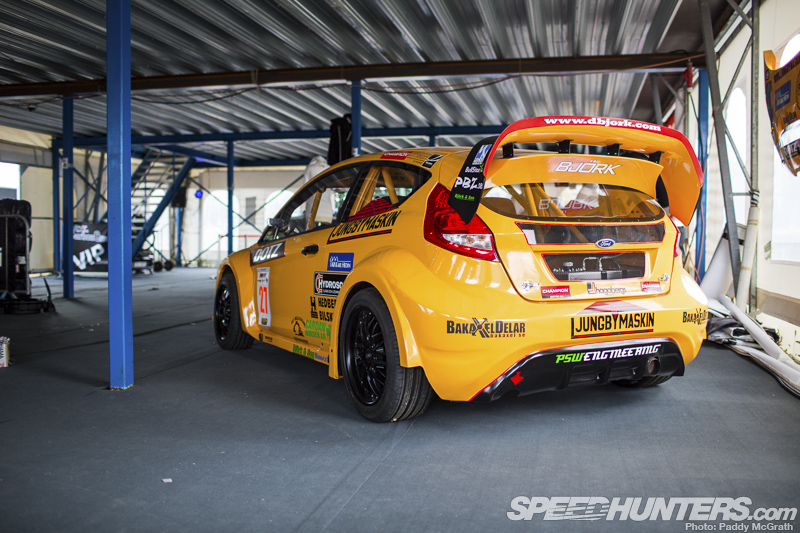 I don't want to give too much away here as I'm hoping (and praying) to see the car again at Rudskogen next month, where if we're lucky we can grab a full in-depth feature shoot on the car. Seriously though, Gatebil has kicked my ass once more with no let up in the quality and diversity of metal on display.
Paddy McGrath
Twitter: @PaddyMcGrathSH
Instagram: speedhunters_paddy
paddy@speedhunters.com
Gatebil Mantorp 2013
Previous Gatebil coverage on Speedhunters