Today Porsche took the wraps off its highly anticipated new 911 Turbo models. It's an announcement that Porsche fans have been anxiously waiting for since the debut of the new 991 platform nearly two years ago. Based on the specs of the new 911 Turbo, the car seems to be worth the wait.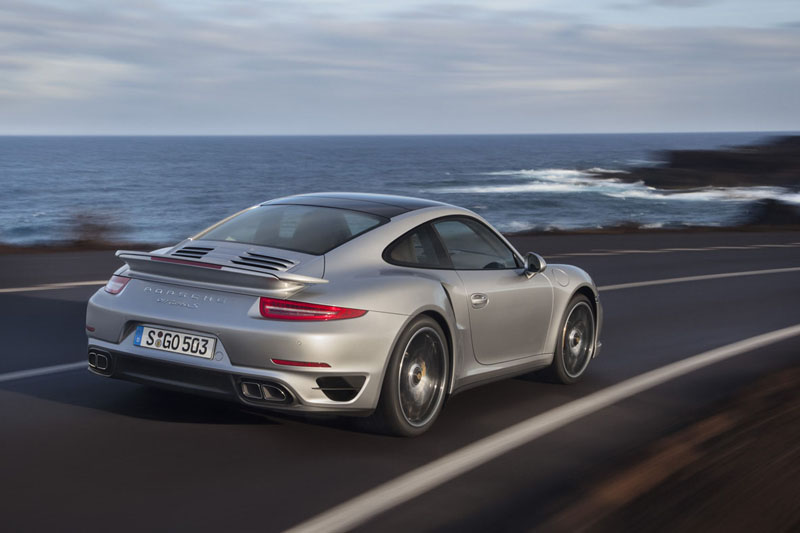 It's a fitting time to introduce the model as 2014 marks not only the 50th anniversary of the Porsche 911 itself, but the 40th anniversary of the 911 Turbo's debut as a prototype in in 1974. There will actually be two 911 Turbo models in the line-up: the standard model and an even hotter 911 Turbo S.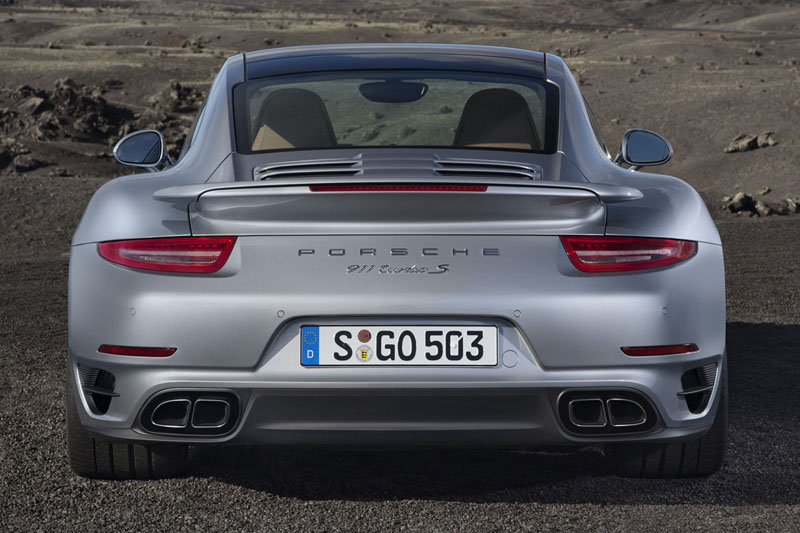 The standard 911 Turbo will come equipped with a 3.8 liter turbocharged flat-six making 520 horsepower while stepping up to the S will get you an even more impressive 560 horsepower. Porsche claims the standard 911 Turbo will hit 60mph in 3.2 seconds while the S will get there in 2.9.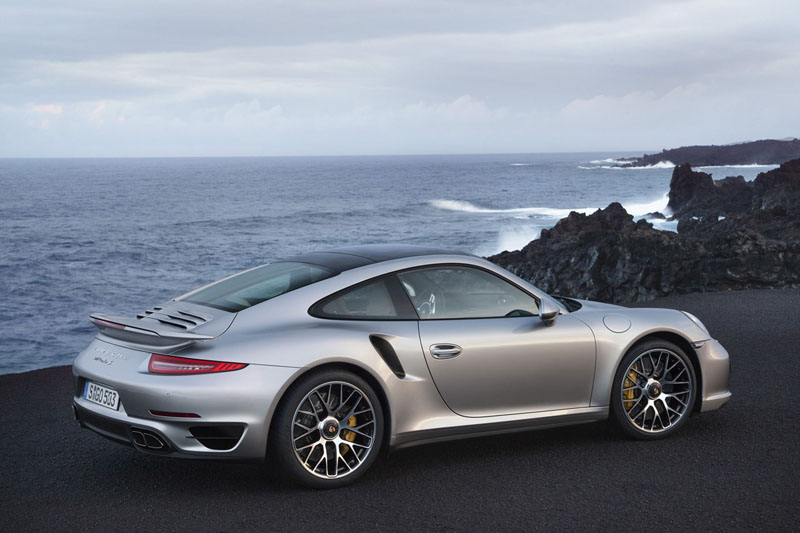 The car will come equipped with a new electronically-controlled AWD system and a new four-wheel steering system that provides up to 2.8 degrees of steering angle to the rear wheels. The new system should make the 911 Turbo quite agile, especially at low speeds.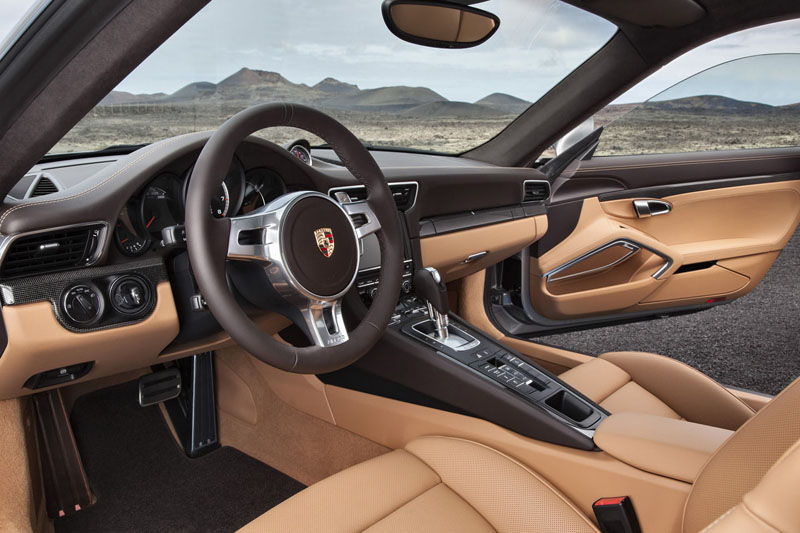 The only gearbox offered on the new 911 Turbo (for now at least) is a 7-speed PDK unit, and the car will also feature a start/stop system to maximize fuel efficiency.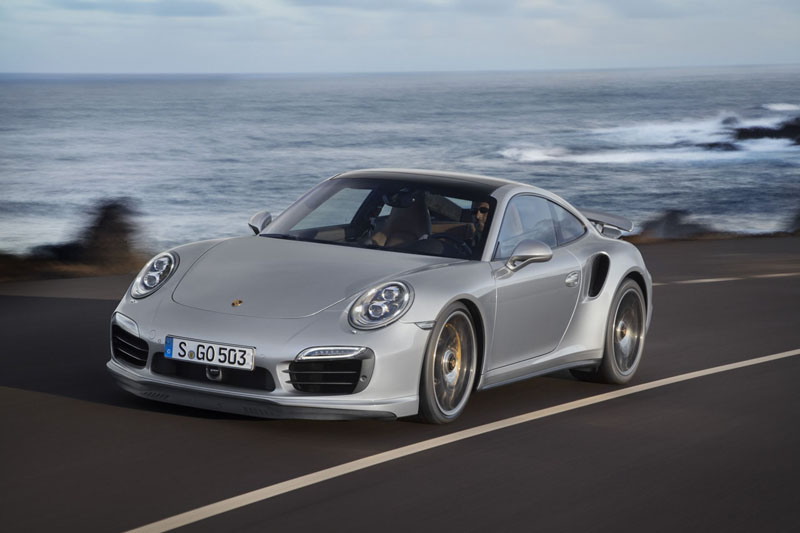 The new 911 Turbo models should be on sale later on this year. In the US you can expect to pay $148,000 for the standard model while the S will set you back $181,000.
Lack of a proper clutch pedal withstanding, it seems like a fine way to celebrate 40 years of pressurized 911s.
-Mike