Ah, Spring. It's the time of grass growing, plants blooming and baby animals being born. But let's face it, none of us really care about that right? What Spring truly means to any petrolhead is the time to fire up the car, break out the polish, prep for the oncoming show season and hit the track. Yes that's right, the smell of rubber is truly in the air and as both the show and motorsport calendars kick start into action, so have we. And that means announcing our new season's line-up: the Speedhunters EDTN Collection 03 is here. Our new designs are purpose-made to allow you to announce your attitude to the world – whether it be pledging your allegiance to the Speedhunters banner, or displaying your full-on #MaximumAttack mindset for all to see.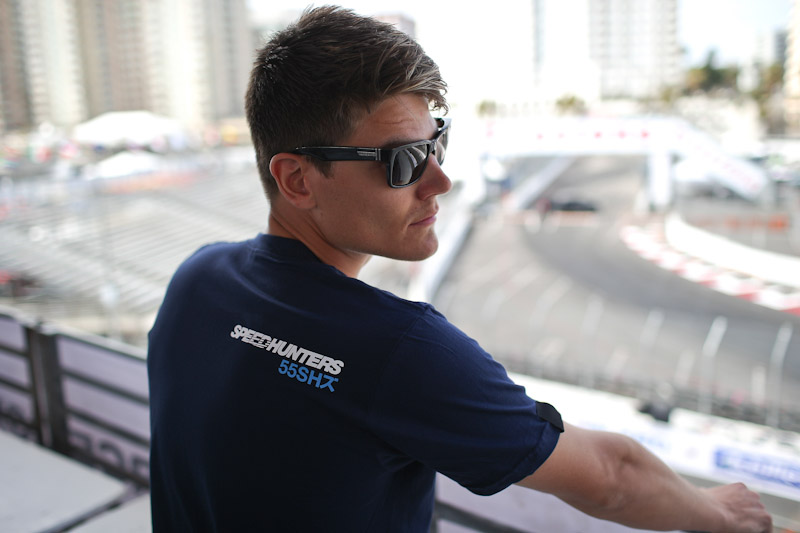 Keeping things simple and low-key to start are our new Speedhunters T-shirts. Fredric oozes cool in our new navy blue tee…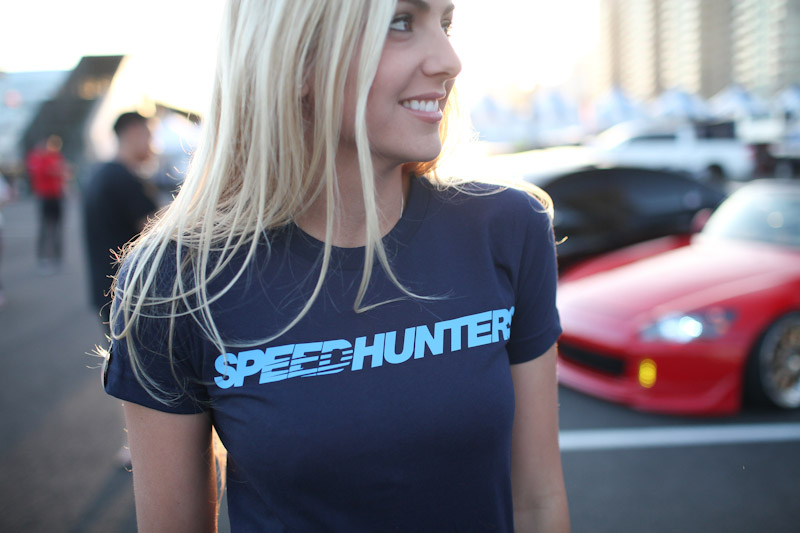 … featuring the classic Speedhunters logo in sky blue writing.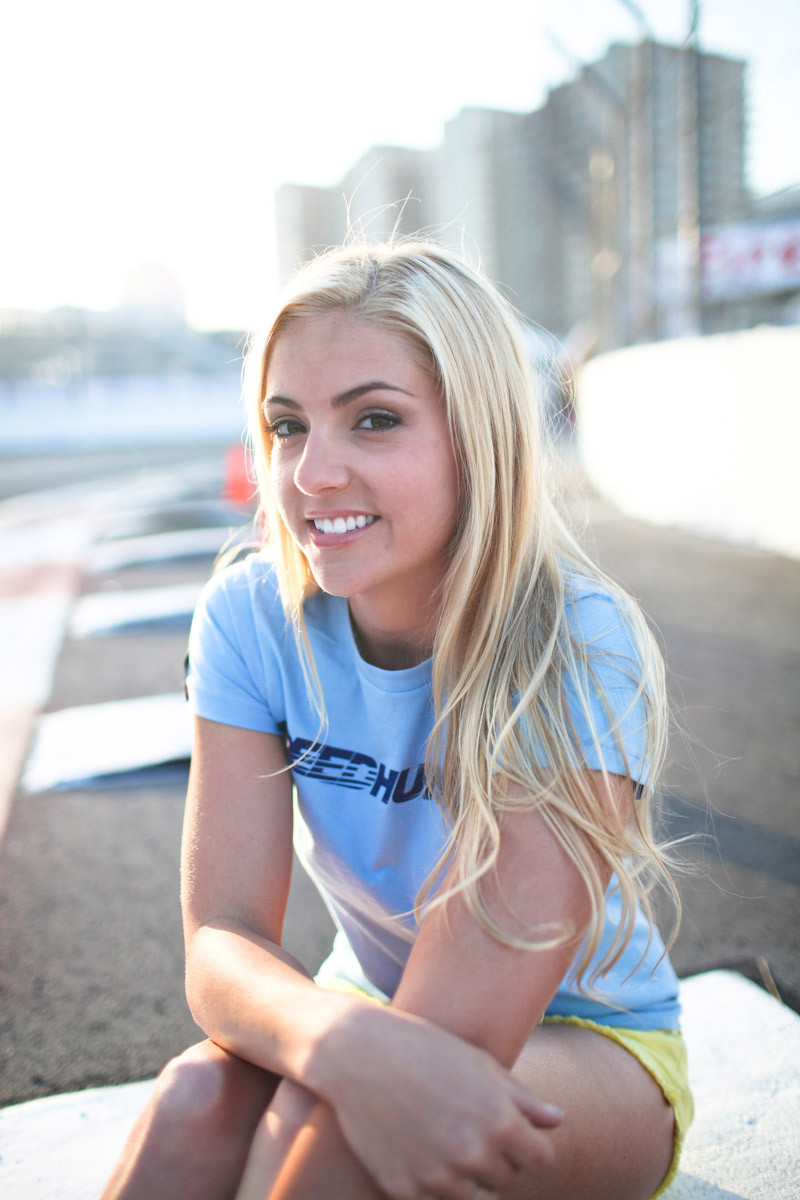 If you fancy something a bit lighter to chill out in, there's this rather gorgeous baby blue tee with the Speedhunters logo up front in navy blue…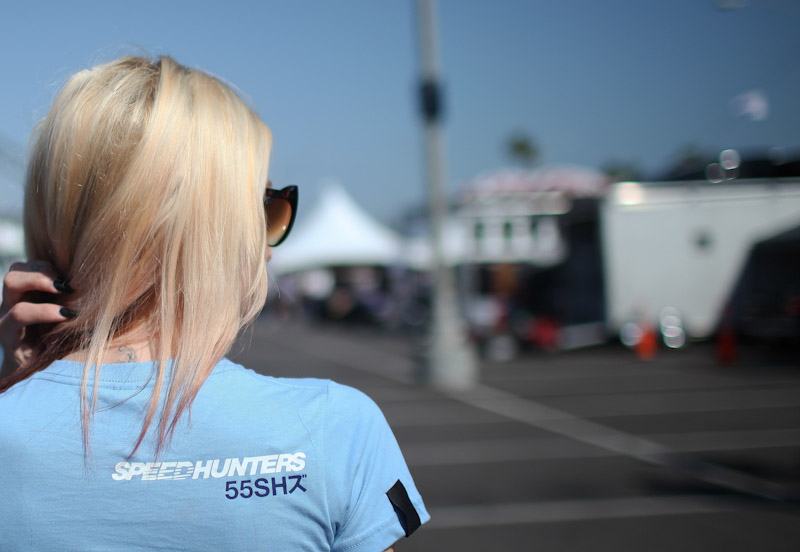 … complimented by the Speedhunters logo on the back with Japanese writing; roughly translated it means "Go go Speedhunters".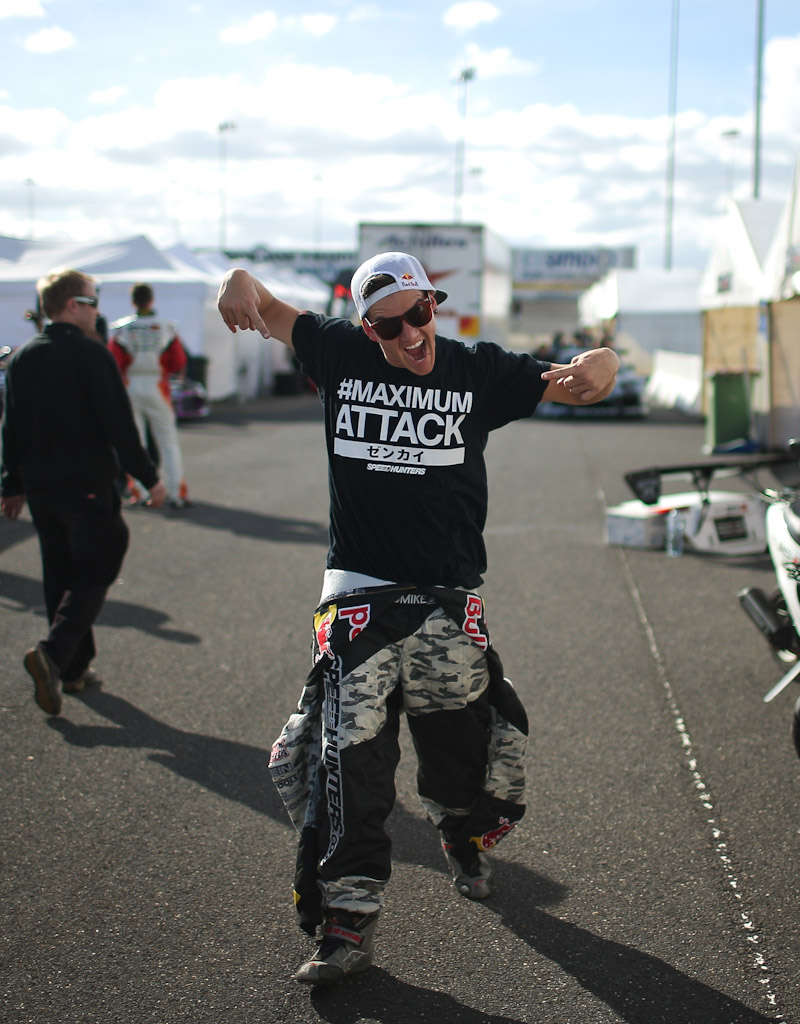 Mad Mike looks pretty happy to be rocking our new #MaximumAttack tee in a simple black with white print. And why not? This new relaxed fit cut (with a more open neckline and looser fitting body) epitomises both his style and attitude when on track.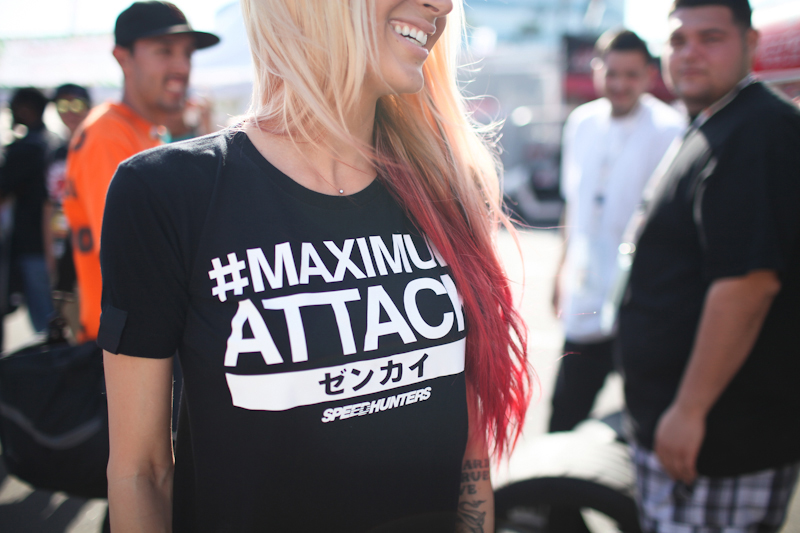 Originating from the full-on Finnish style of driving in rallying, #MaximumAttack represents the perfect Speedhunters ethos. The katakana beneath the logo translates to "keep open" referring to the throttle. Who could argue with that?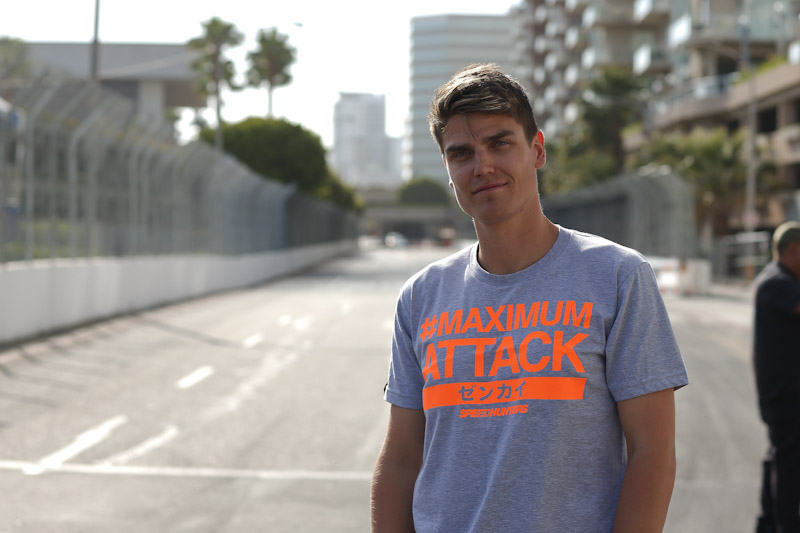 Fredric certainly wouldn't that's for sure. And if the simple black and white design just doesn't fit with your attitude (or your wardrobe), what better way to state your intentions than with this full-on flourescent orange print on a heather grey T-shirt. #MaximumAttack for your senses.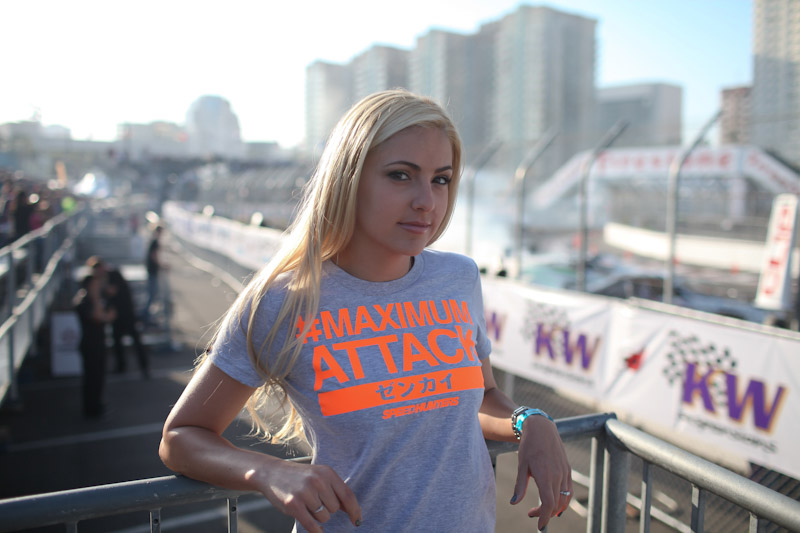 Both of the first two #MaximumAttack T-shirt designs sold out, so don't hang around. After all, you need to announce your 110% attitude to the world right?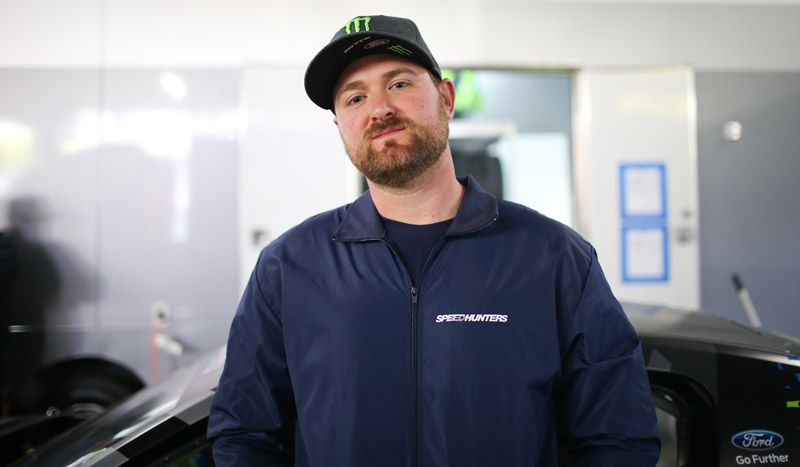 Being track-side isn't always the warmest of locations though, so if you need something to ward off the chill, how about our new wind breaker? Vaughn Gittin Jr's rocking the understated style (and also matching his Ford logo!).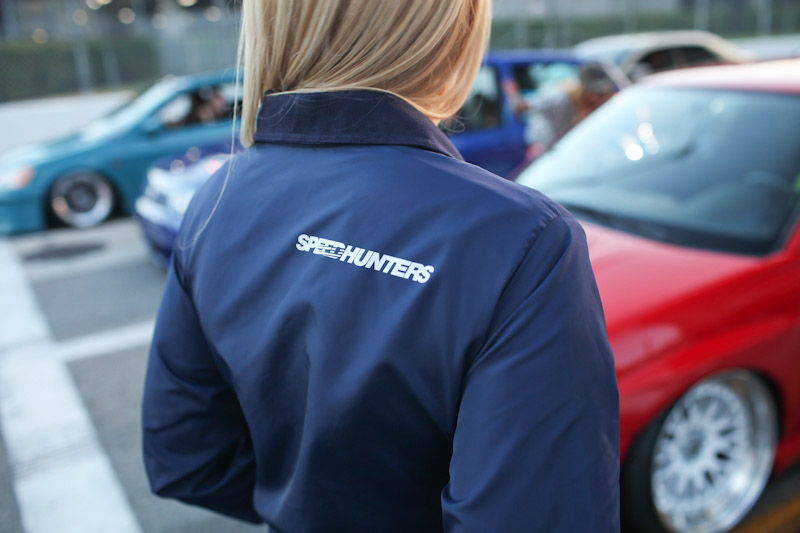 The summer-style navy blue wind breaker features the classic Speedhunters logo on the breast and also in its classic shoulder location.
So there you have it. A new collection for a new season of automotive exploits. Whether it be tearing up the track, or polishing your paintwork, showing off your sideways skills or quietly chilling with like-minded petrolheads, the Speedhunters EDTN Collection 03 has a style for you. Whatever you do, do it in style.
Browse the Speedhunters EDTN Collection 03 on the store
Suzy Wallace
Instagram: speedhunters_suzy
Email: suzy@dev.speedhunters.com