How long is five years? Like a lot of things, it all depends on your point of reference. As a small kid five years seems like (or actually is) a lifetime. As an adult, the time can pass in the blink of an eye. In some ways life hasn't changed much since 2008 and in other ways everything has changed. How many of you had smart phones back in the spring of that year? I didn't. In fact I clearly remember the days when you'd see someone carrying an iPhone and be impressed with Mr. Cool Guy and his strange new piece of technology. Today I can't even understand how I ever lived without my smart phone.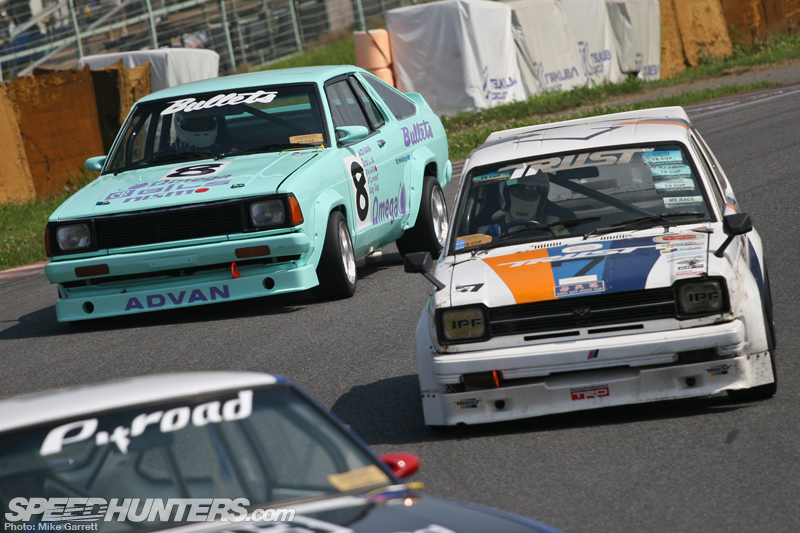 More things to put the time into perspective. In 2008 Twitter was yet to be founded, Facebook had only a sliver of its current user base and Instagram wasn't even a figment in someone's imagination. Back then a lot of people were spending time customizing their Myspace pages with awesome glitter graphics and cool songs.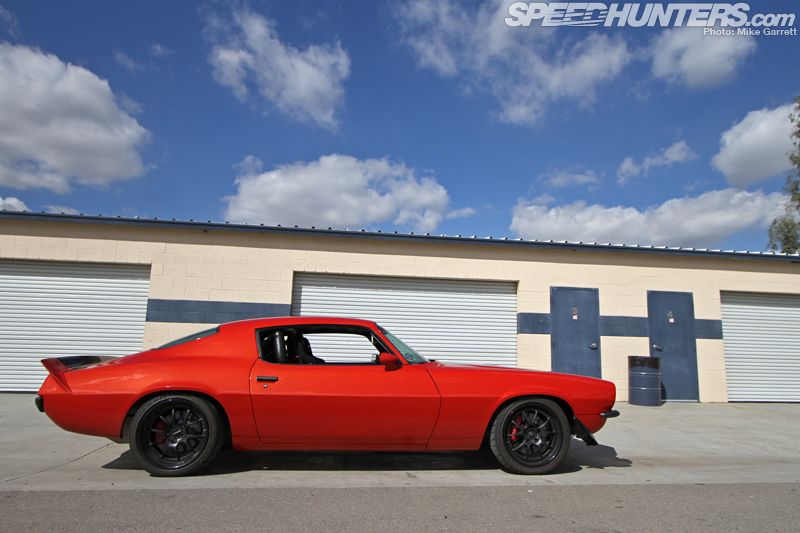 This month Speedhunters is celebrating it's five-year anniversary, and since I've been here since the beginning Rod asked if I'd like to put together a little editorial piece to mark the occasion. Now it's impossible for me to fully sum up the experiences of the last half-decade, but I have gathered up a few memories and some thoughts on how Speedhunters has changed not just my life, but the automotive scene as a whole.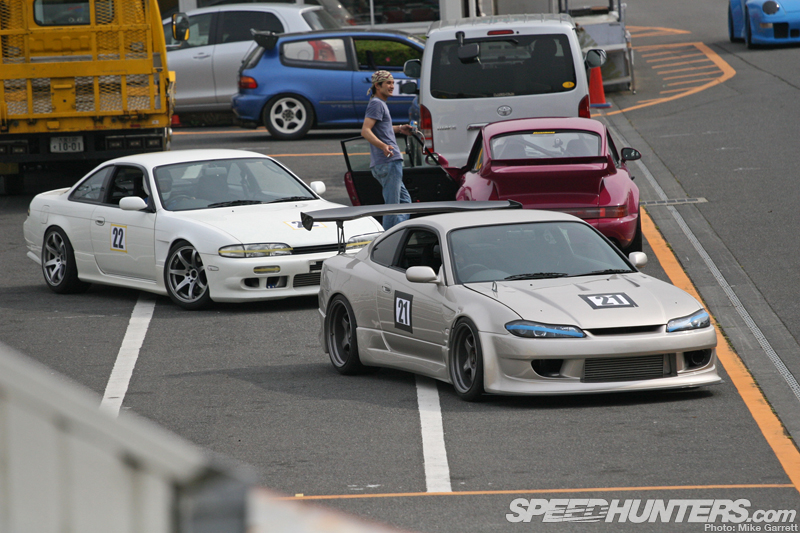 For me the story begins in the spring of 2008 when I was contacted by a fellow named Rod Chong who told me he was launching a car culture website and asked if I'd like to be part of it. At the time I'd been living in Japan for a few months and was blogging about my experiences and sharing photographs on my old web page, Auto Otaku. This new 'Speedhunters' thing sounded very exciting and I saw it as a way to continue to do what I was doing with Auto Otaku, but on a much bigger scale.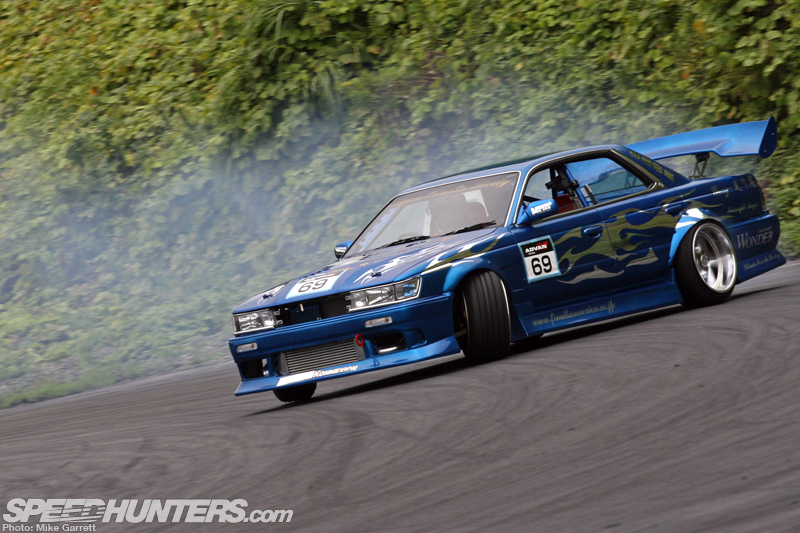 What especially intrigued me about the vision for Speedhunters is that it aligned with my own ideas for what automotive media should be. Speedhunters would not be a drift site, a tuner car site, a hot rod site, a motorsport site or anything else. Instead Speedhunters would seek all that was cool or interesting in the automotive world without bias or allegiance to any one scene.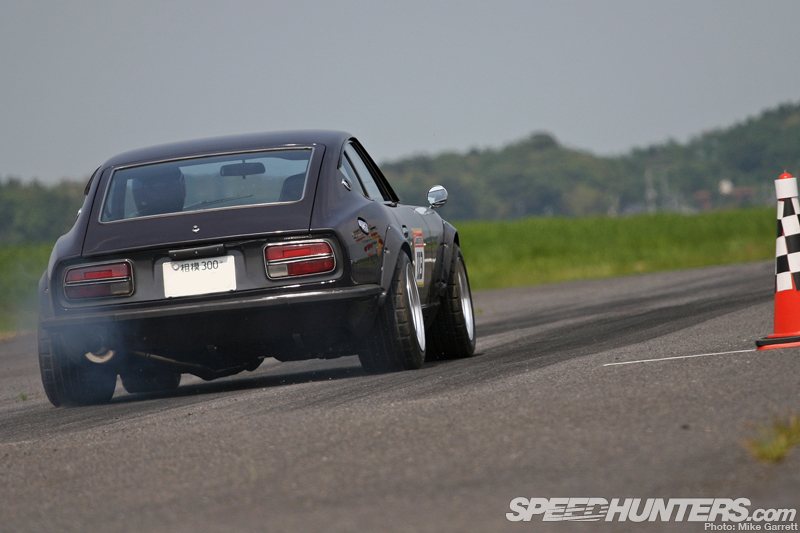 It just seemed so right to me. Although I was living in Japan, I was never one of those people that fantasized exclusively over Skylines, Evos or RX-7s. My tastes and interests in cars were spread are all over the place, and I was keen to show that there was so much more to Japan's car culture than just the stuff the international tuner media was covering.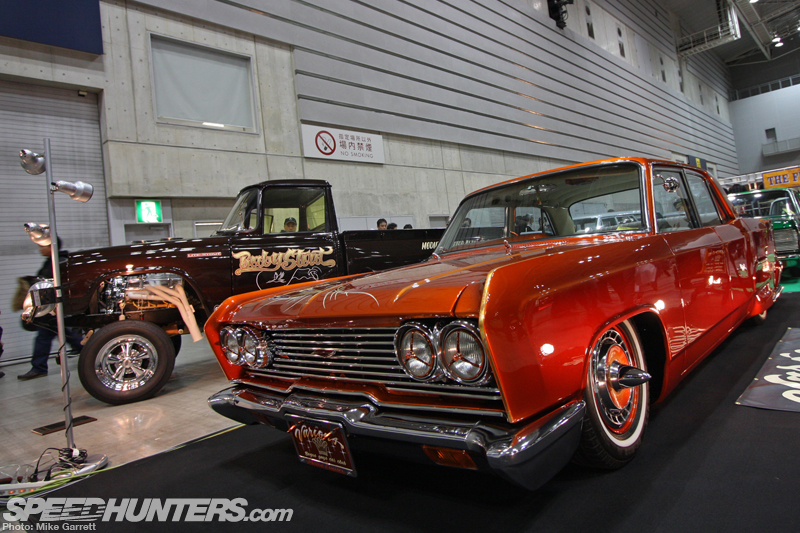 From vintage car gatherings and hot rods shows to traditional race events, the idea was to paint as broad a picture of global car culture as possible. We encouraged car enthusiasts to open up their eyes and seek inspiration from things they might not be familiar with.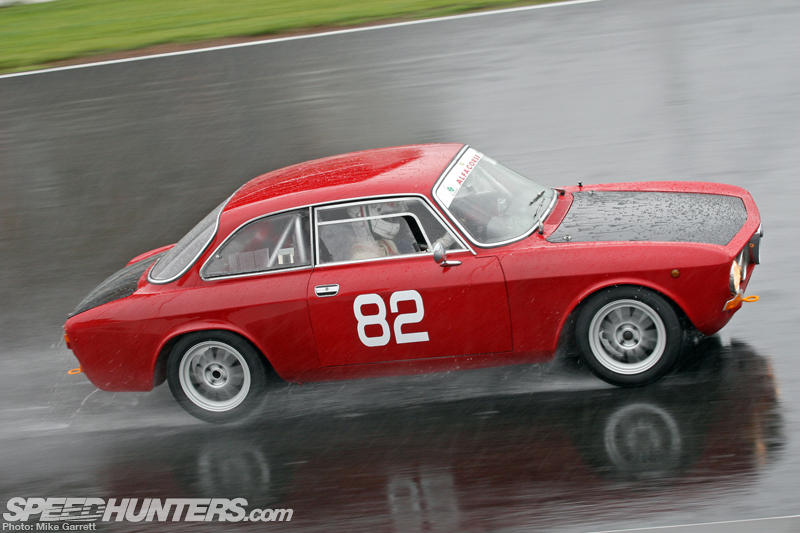 It wasn't just the big-name events and cars we sought out, but parking lot meets, weekend track days and backyard privateer builds. Sometimes it could be as simple as stumbling across a cool car on the street at random and sharing it with the world. The formula was simple, yet fresh.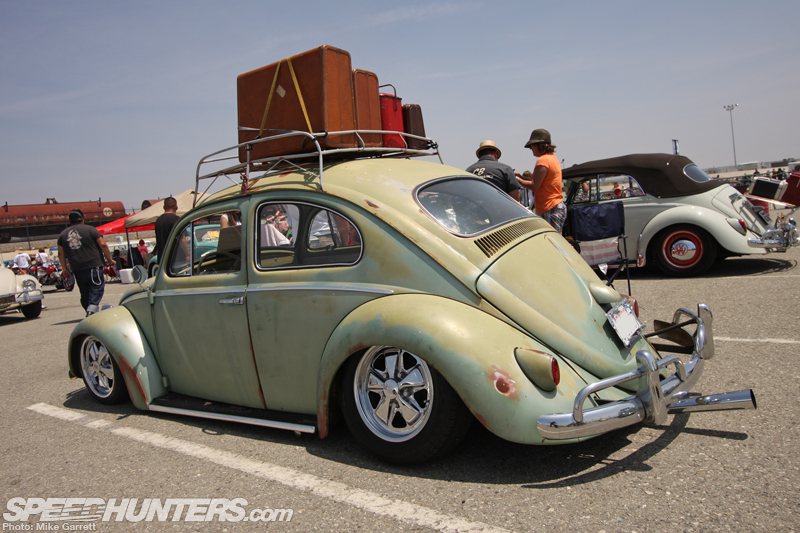 When I returned to the United States in 2009, the setting changed but the idea did not. I'd still be seeking out all forms of exciting car culture here on the west coast. From slammed VWs in the SoCal sun…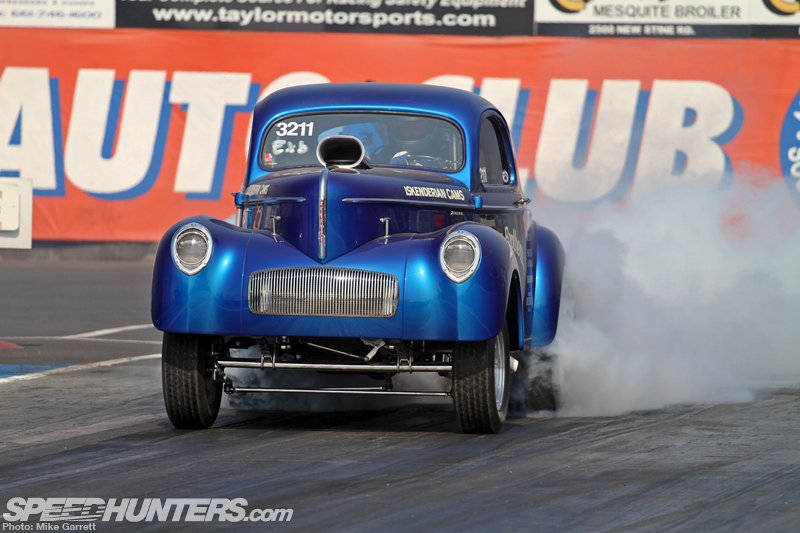 …to vintage Gassers lighting 'em up at the California Hot Rod Reunion.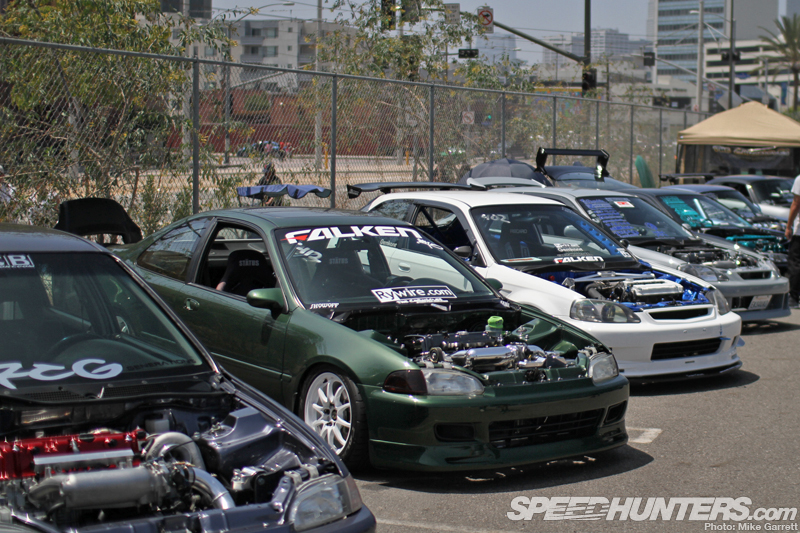 In the past five years I've seen more amazing cars and met more amazing people than I can even hope to count. But what's even better than that is the fact that Speedhunters has exposed me to many different sides of car culture.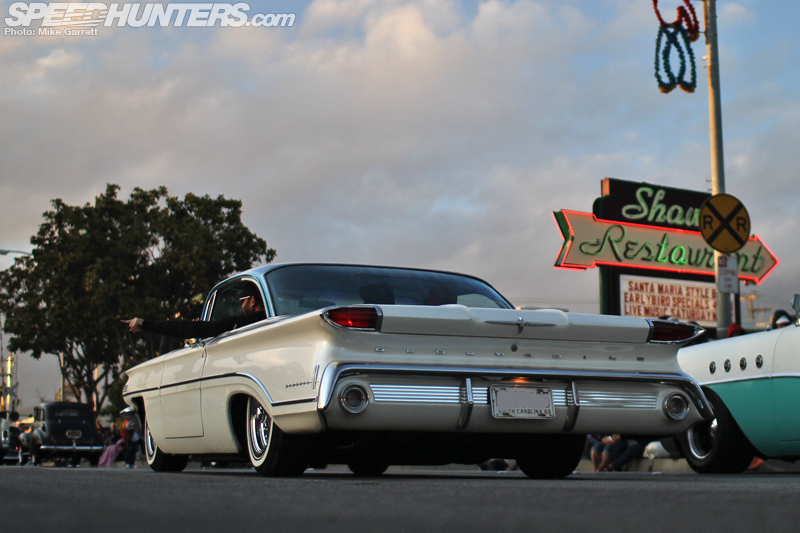 In my Speedhunting adventures I've had the chance to talk people from every part of the world and from every socioeconomic background imaginable – all related by a passion for the automobile.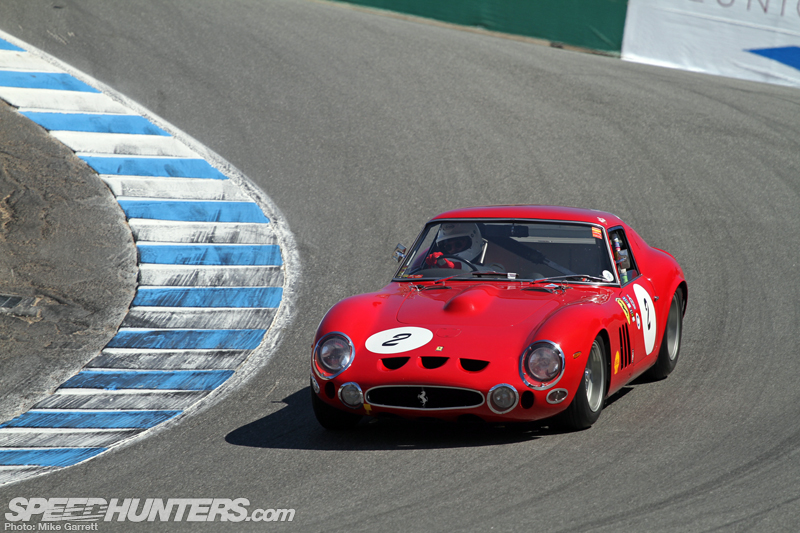 The differences could be striking. From multi-million dollar Ferrari GTOs dropping down the Corkscrew at Laguna Seca…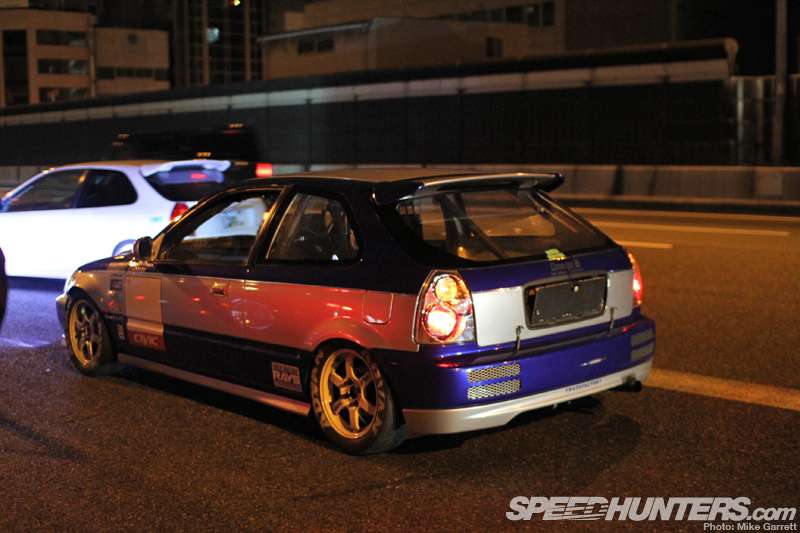 … to stripped-down outlaw Honda Civics running the highways of Osaka in the wee hours of the morning. Over the last five years, my beat up camera has seen it all.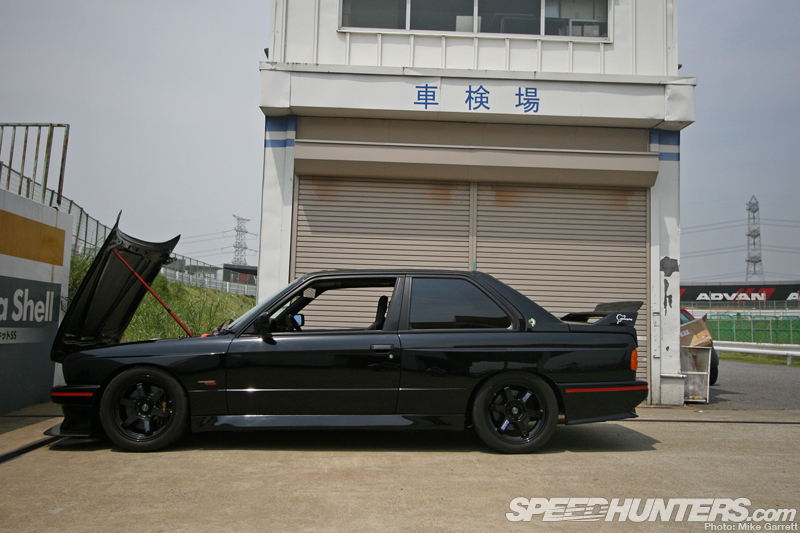 And as I look back over the last five years, there are few things which stick out to me as markers of how the scene has evolved. They also stand as examples of what exactly can happen to something over the course of half a decade.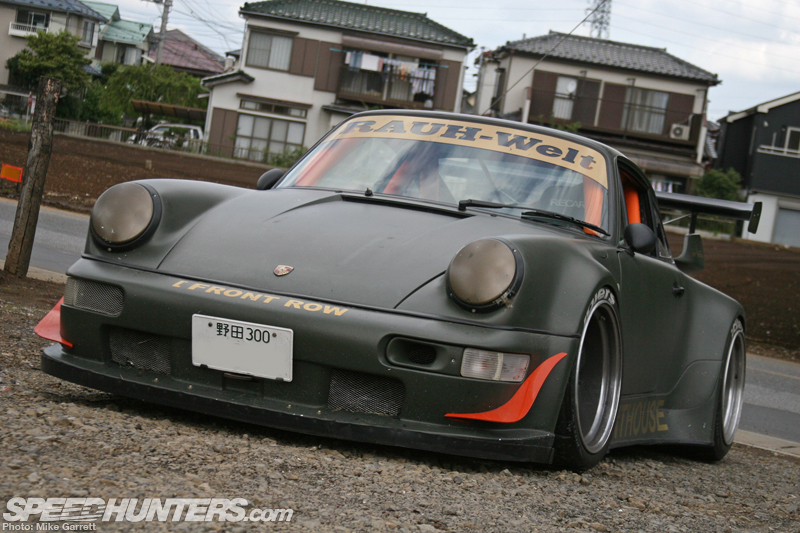 One of the first things that comes to mind is RAUH-Welt. For me my first personal exposure to these cars came in the pages of the old Autoworks magazine and when I arrived in Japan I took great joy in being able to finally see these cars for myself and share them with the world. In the summer of 2008, I visited the RWB shop with Rod and Antonio Alvendia and was able to hear the fascinating thought process behind these cars.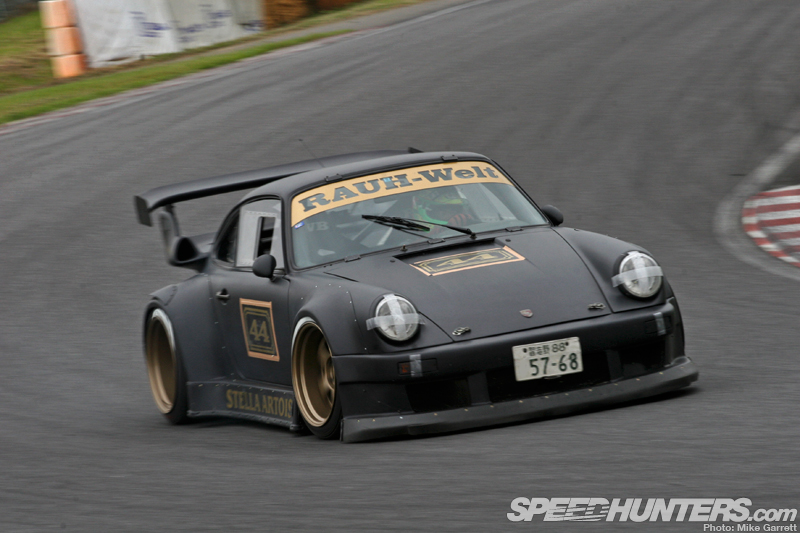 Prior to that point, Nakai-san's creations never got a lot of attention from overseas, and at the expense of sounding like a hipster I think it's fair to say Speedhunters played a big role in exposing his work to an entirely new audience. Today RWB is a household name among car enthusiasts, and in the last few years Nakai-san has expanded operations to all corners of the globe. A perfect example of just what can happen over a span of five years.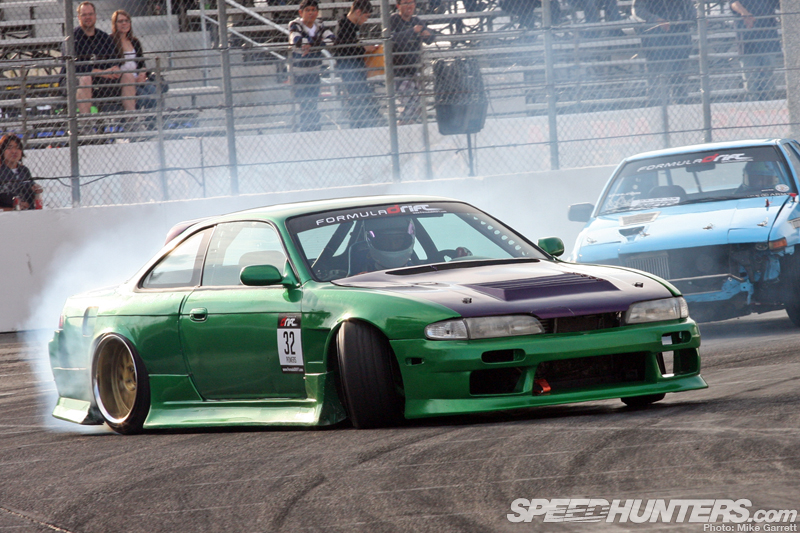 Another story that we've watched unfold over the last five years is the tale of drivers like Matt Powers. I remember watching Matt as the kid with the slammed green S14 at local SoCal events, and his Formula Drift debut at Long Beach in 2009 was also my first FD event as a media member. In the time since then, it's been amazing to watch Matt go from the underdog with the slow scraping car to one of the series most well known and most competitive drivers.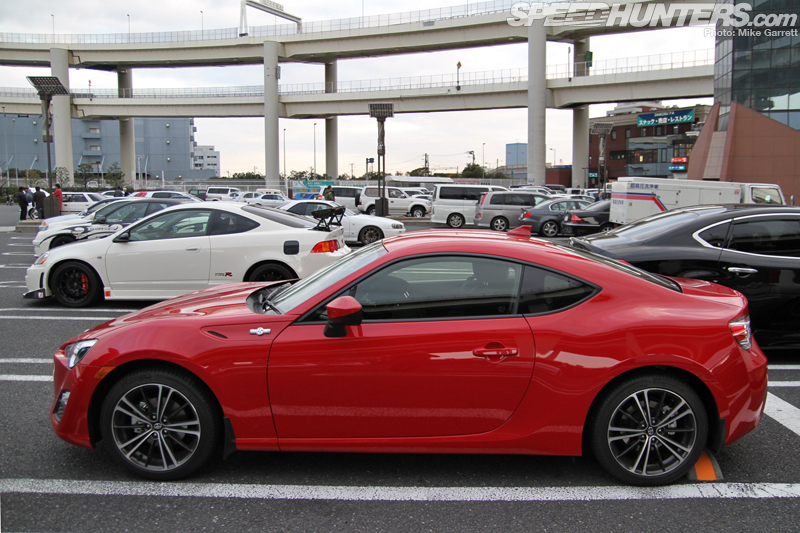 Another story that we've watched evolve with great interest is the saga of the new Toyota 86. Back in 2008 when Speedhunters started off, one of the news stories we (and every other automotive media outlet) followed were the rumors of a new RWD sports car being developed by Subaru and Toyota. We watched the rumors morph into camouflaged prototypes then concept cars, followed eventually by the massively anticipated debut of the production model in late 2011.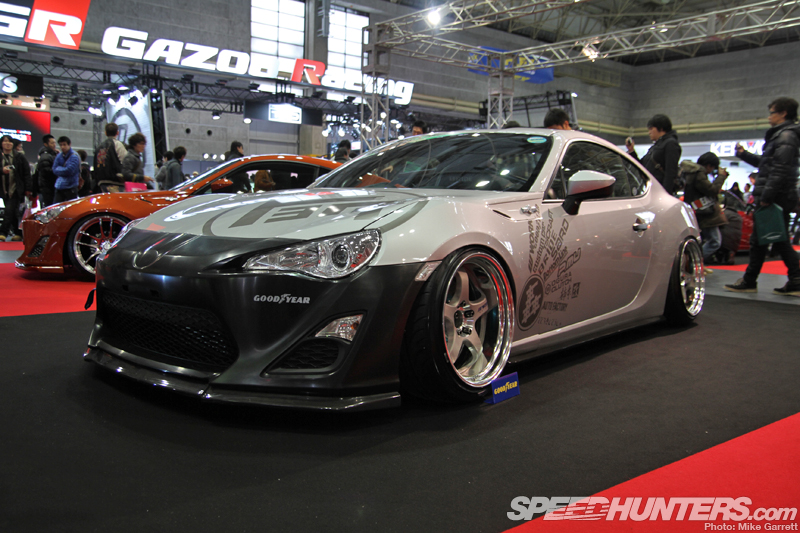 At times it seemed hard to believe that the car would ever become a reality, but here we are in 2013 and the 86 and its counterparts have already been out for a year. I think it's safe to say that the car has lived up to our expectations. In the year since its release, the new 86 has already been modified and driven in every way imaginable and its future looks bright.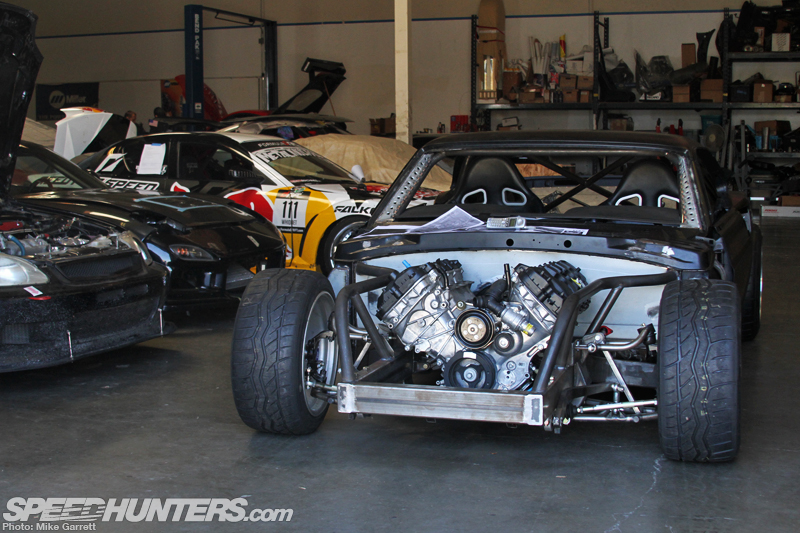 In the last five years, my job has lead me to experience all matter of automotive greatness. One of the more unique and memorable experiences was having the opportunity to document Vaughn Gittin Jr.'s RTR-X build in 2010.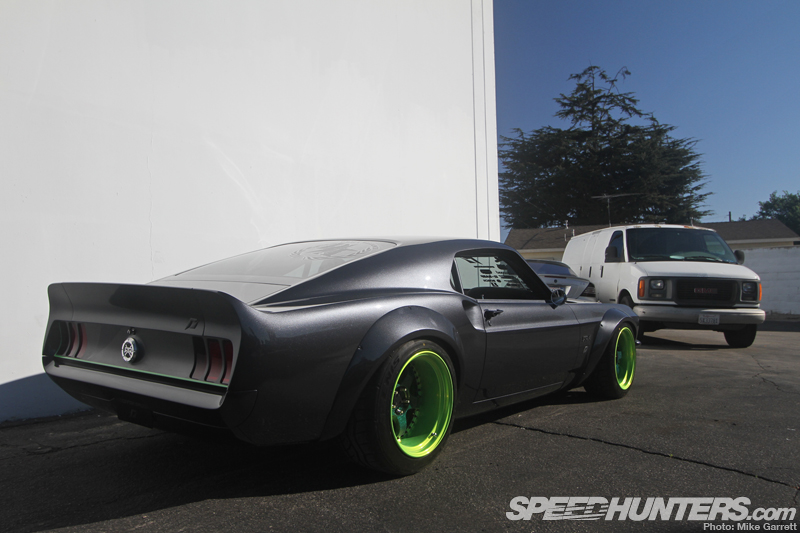 It was incredible to watch the car being engineered from the ground up, experiencing the obstacles and triumphs that come with a build of this caliber. Even though I only served as a photographer for the project, I couldn't help but feel the pride as the covers came off the car at the SEMA Show. Not only that, but the finished product perfectly embodied the Speedhunters mantra of breaking down barriers between different car scenes – with one utterly badass machine.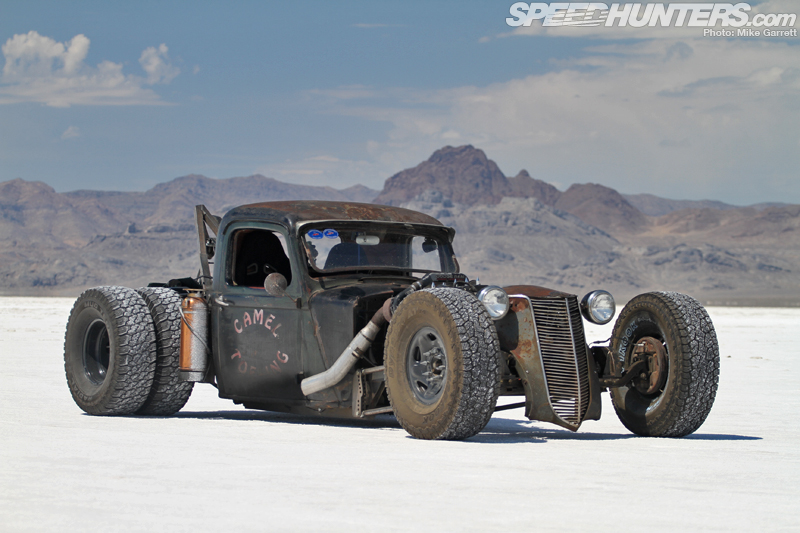 Bonneville Speed Week is another one of those experiences that won't be soon forgotten. The Salt Flats are literally like no other place on the planet, and Speed Week is as much about the triumph of mankind as it is car culture as we know it. I'll say it again, it's one of those must-see things.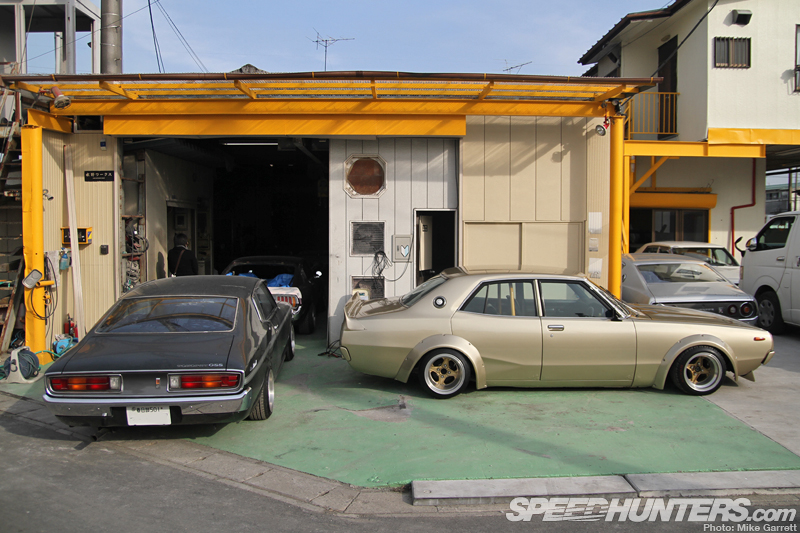 Then there's Japan. What more can I say about the place other than it just seems to get better each time I'm there. Even with as much as I've been able to see in the last five years, I still feel I've only scratched the surface of what the country has to my offer. My obsession with the place will be with me for the rest of my life.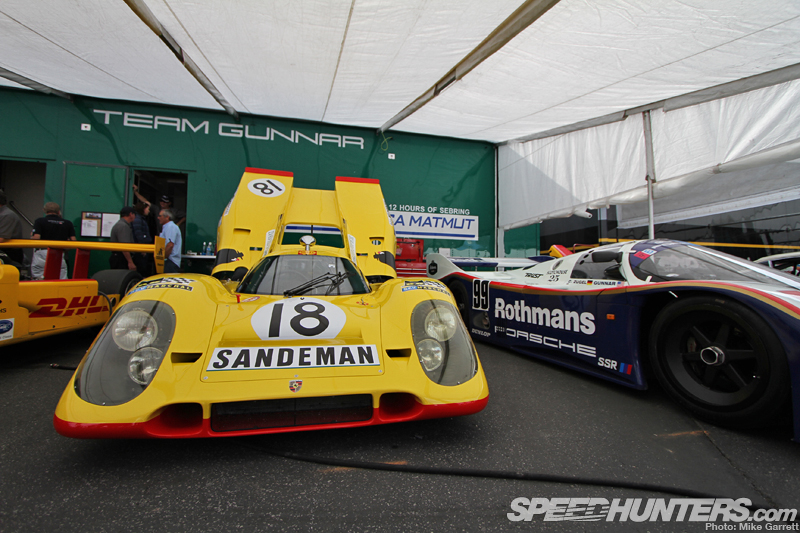 For all the information and automotive enthusiasm I hope we've passed along over the last five years, it's been an incredible learning experience for me as well. I'm sure this is the same for everyone else on the team.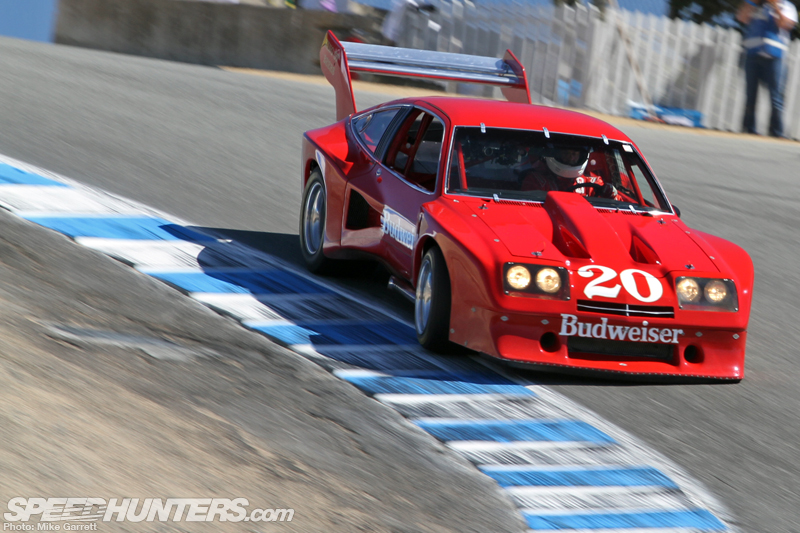 In the process of visiting car builders, shooting events, talking to owners and researching storiesm my familiarity with car culture has grown larger than I ever would have imagined possible. And there's still so much more to learn.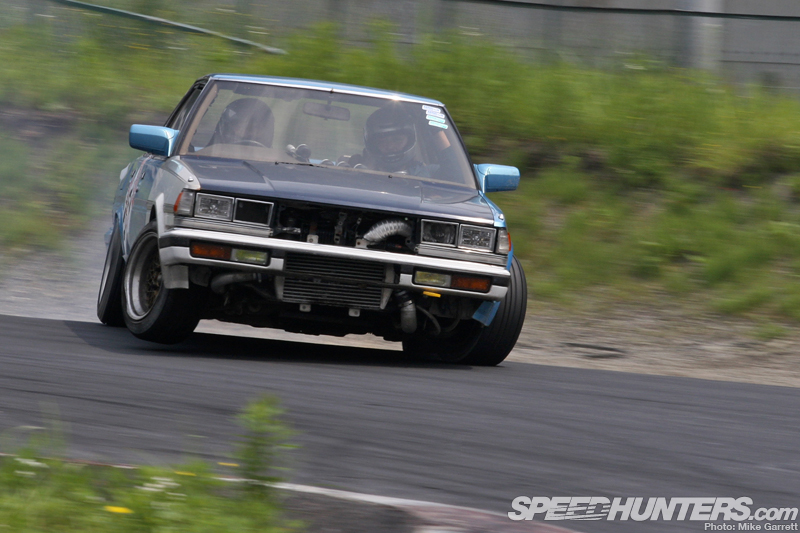 In the last five years I've not only had the chance to see and discover some amazing cars, but the chance to connect with so many amazing people from across the world – many of whom I consider as great friends. The human side of the whole thing is just as important as any of the machines I've pointed my camera at or written a sentence about.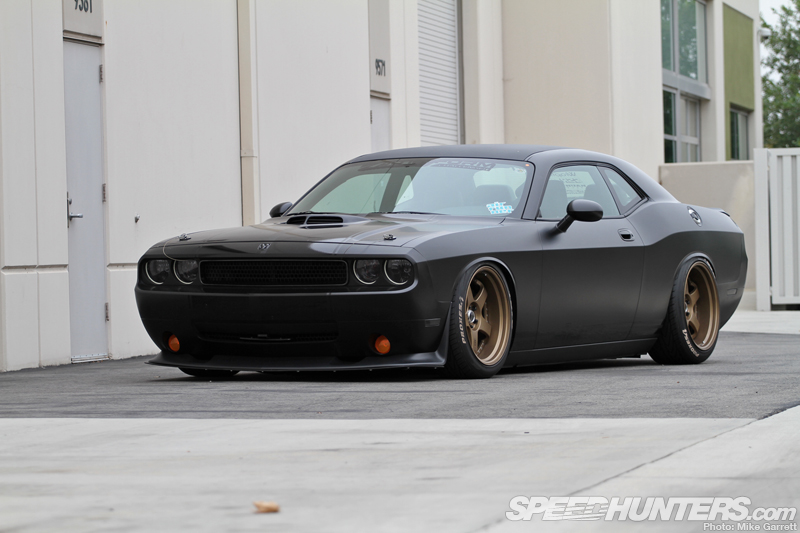 In closing I also have to express a huge debt of gratitude to you guys, the readers. Without you none of this would have been possible.
Happy birthday, Speedhunters, Ii's been a helluva great five years. Here's to many more.
Mike Garrett
mike@dev.speedhunters.com
Instagram : speedhunters_mike

---
---
---
---