When it comes to rotary tuning, the exploits of two countries at the bottom of the world need little introduction. For as long as I can remember the Australasian region has been home to some of the fastest, loudest, wildest and most innovative rotary-powered vehicles on the face of the planet, and there are no signs of the infatuation slowing up any time soon.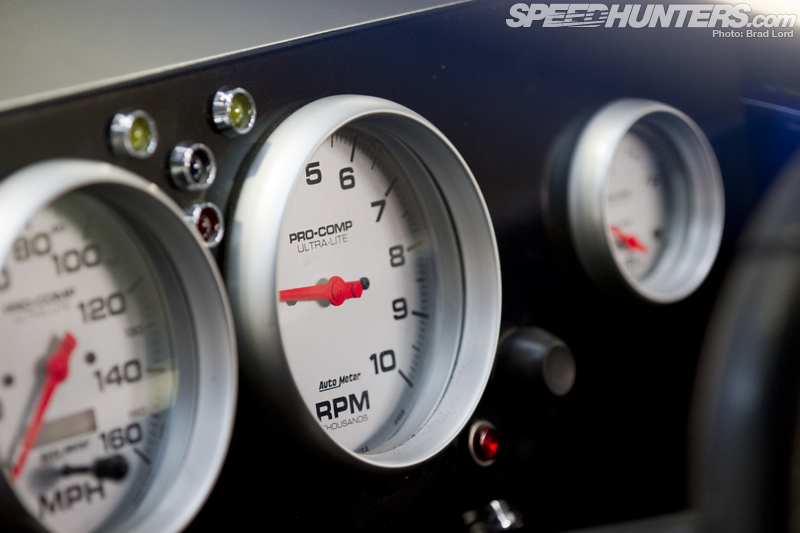 It's not hard to see the rotary's appeal, though. There's that hypnotic pulse for a starters, not to mention an ability to rev to catastrophic heights with an unparalleled smoothness. But it's the seemingly limitless performance potential of these engines that leads many down the rotary route, and for good reason too. Small in cubic capacity they may be, but at the same time capable of incomprehensibly big things.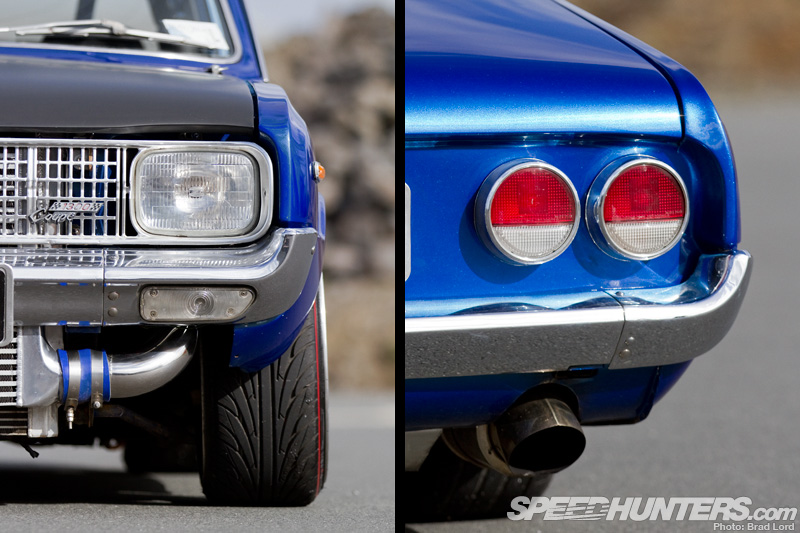 It's a fact that Steve Ellicott – the owner of this 1970 Mazda 1300 Coupé – knows only too well. The Coupé is number seven or eight (who's counting!) in a long line of modified rotary-powered street cars that have passed through the New Zealander's hands. From the look on his face when it fires into life, I can guarantee you that it won't be his last.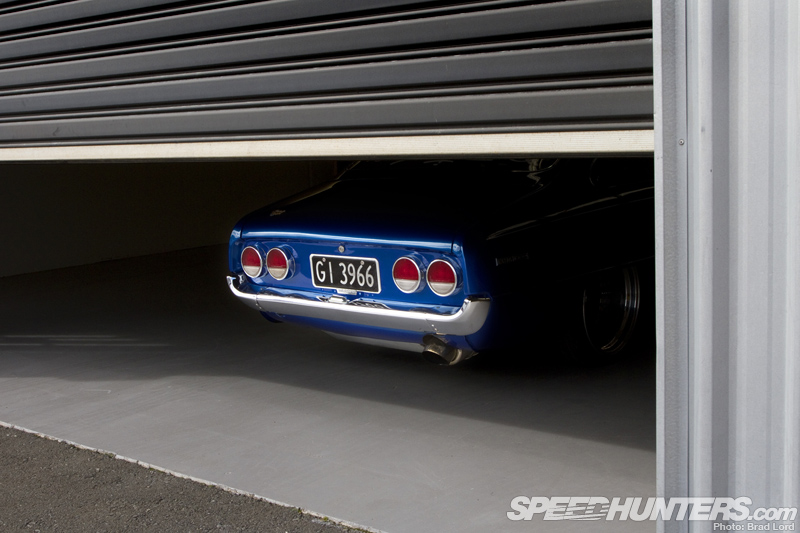 Although the 1300 didn't leave the Hiroshima production line in 1970 with a twin rotor motor between its front struts like its performance sibling the R100 (aka Familia Rotary Coupé) did, under Steve's ownership there was never any doubt that it would one day wind up beating to the sound of a rotary drum. And a big drum at that.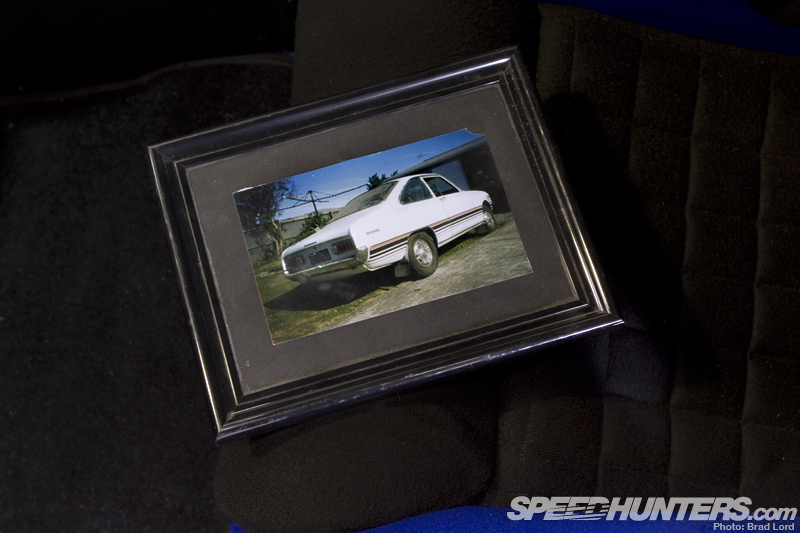 In a previous life (after being exported from Australia to New Zealand back in 1972) the 1300 was owned by a little old lady for close to 30 years. Steve's owned the car for four years now, and although it wasn't in the same factory condition shown here by a framed photograph that's been handed down from past owners, it was a perfect blank canvas.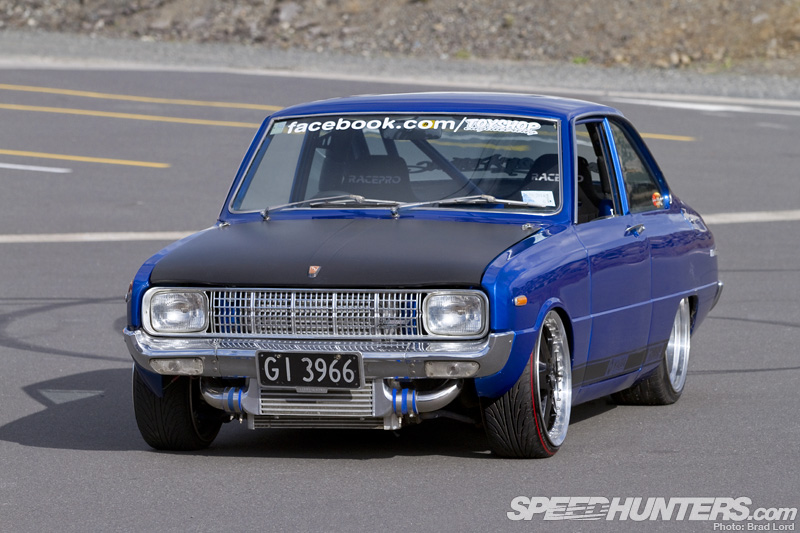 Somewhere along the line the car had parted ways with its original four-cylinder running gear and had its rear end cut up to make way for a four-link suspension arrangement and wheel tubs. It was half way to becoming something pretty cool, and although there was a lot of work left to get it back on the road Steve had a vision to complete it, and good bunch of friends willing to lend their skills for the cause.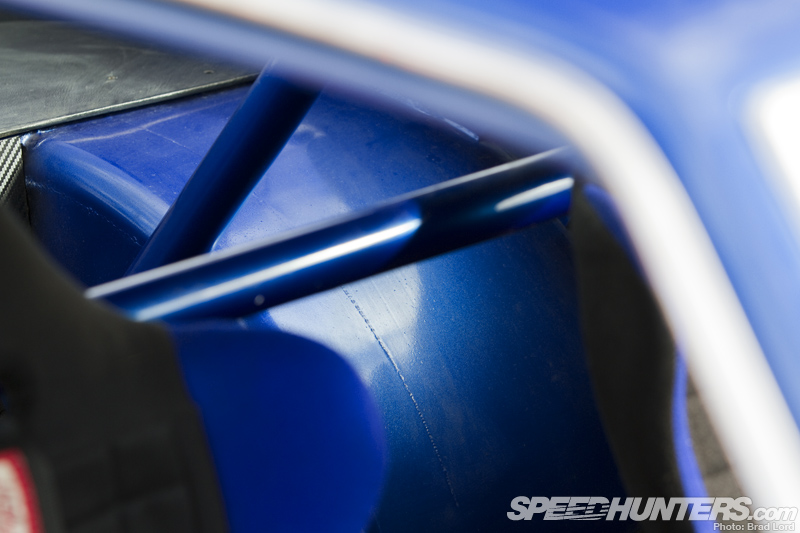 Although the rear-end c-notching and tin work had been completed, Steve opted to redo some of the modifications: swapping custom mild steel bars for chrome-moly, and designing a suspension system around QA1 adjustable coilovers. Inside, a drag-spec half cage with a harness and driver door bar was also fitted.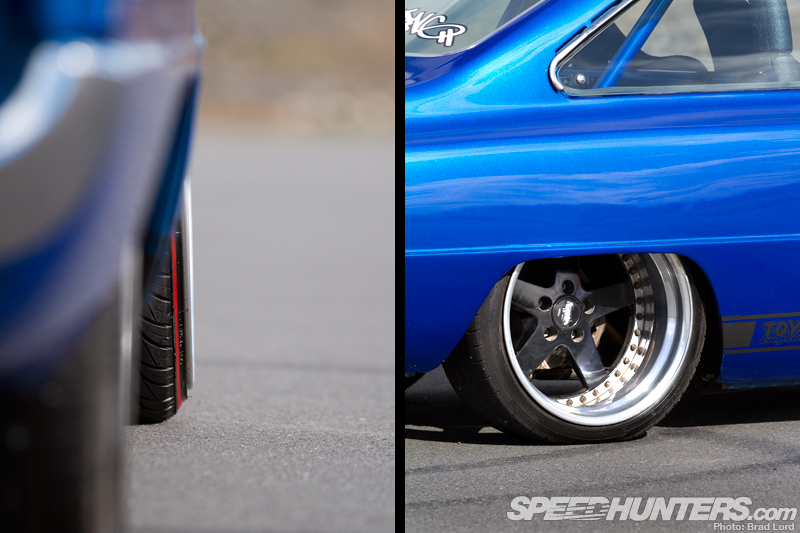 With custom front suspension built around coilover Bilstein dampers and featuring ToyShop Engineering adjustable camber plates and RCAs, the Coupé has a meaningful stance, helped no end by some serious tucking at the rear. It took two sets of three-piece Work wheels to create the custom-width Equips, but I think the finished outcome was worth it.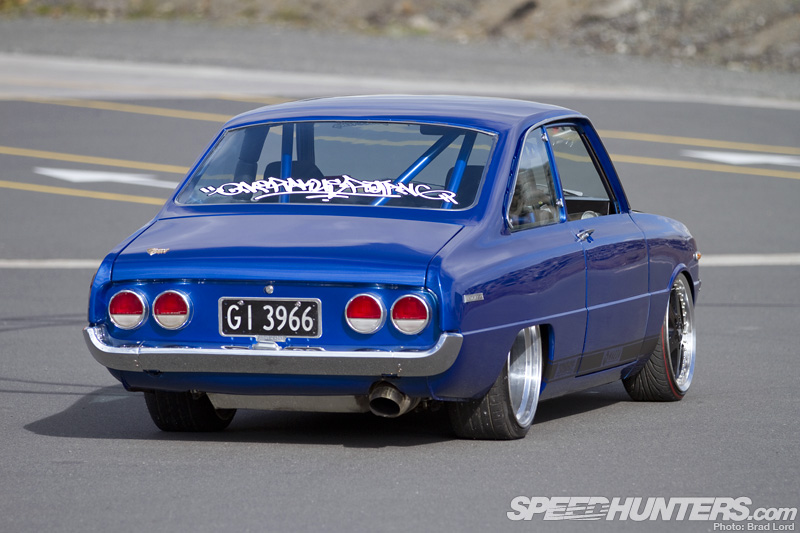 Of course, fitting big wheels on a car of this size can throw up all sorts of issues if you're after a low-slung appearance, but the 1300 pulls it off nicely, and all the while retaining plenty of suspension travel and a full 80mm of clearance beneath the chassis. Although the front end of the car stays true to its 1300 roots right down to the grille badge, the R100 tail light treatment is a nice touch, don't you think?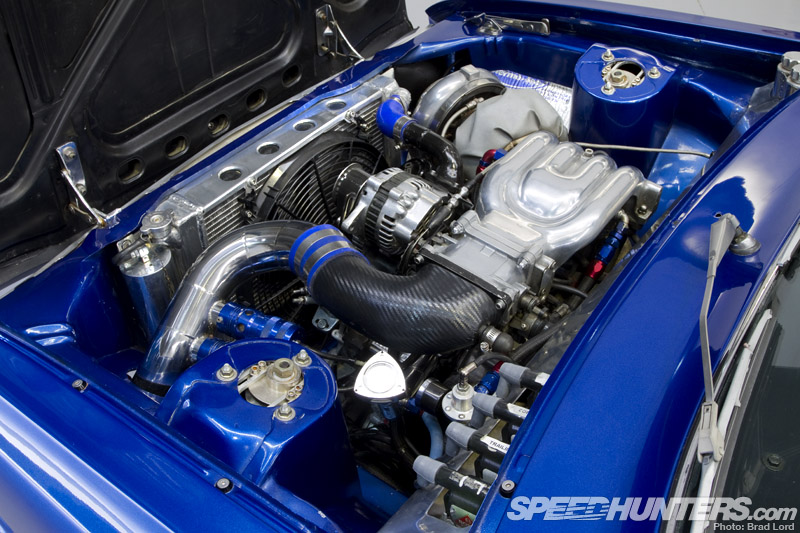 But it's under the hood where things have really got exciting…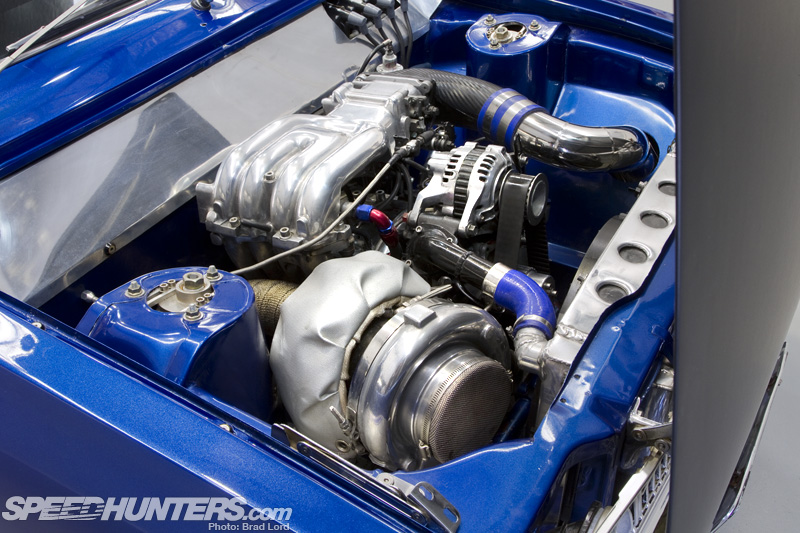 Although there were many different rotary engine configuration roads he could have travelled, Steve found what he was looking for in a tough two-rotor package that's home to around 500 wild ponies. I probably don't need to tell you that that's a lot of power for what is essentially a very little car, let alone one that's predominantly used on the street.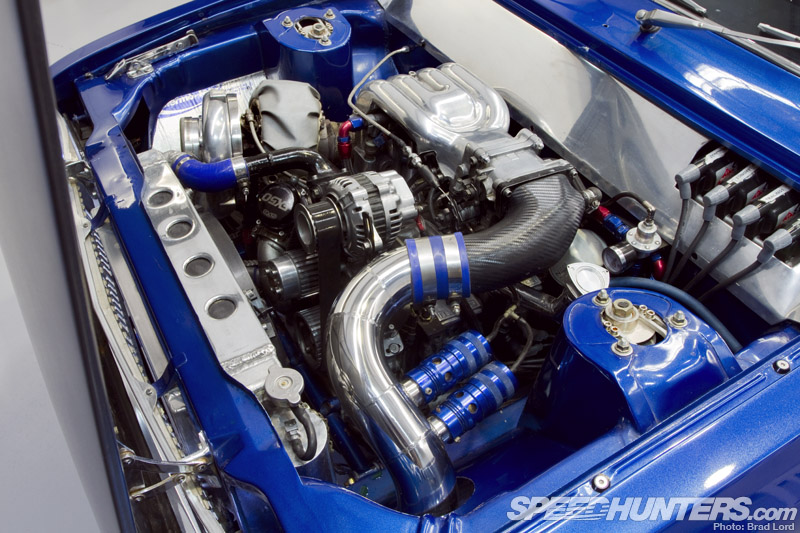 At the heart of the package is a 13B engine built around FD3S RX-7 rotors and housings, bridge-ported series five FC3S RX-7 plates, and a cross-drilled eccentric shaft. For reliability's sake, unbreakable apex seals, three-window bearings and a stud kit were also used.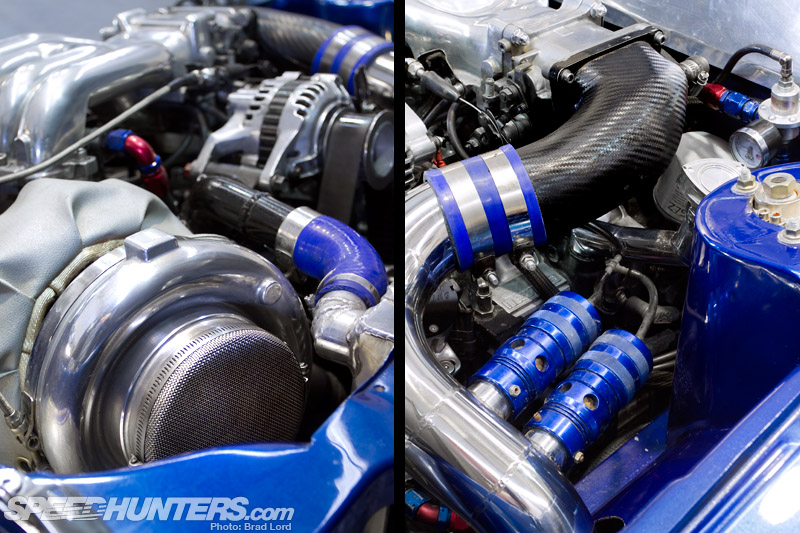 Although the 13B was originally run with a smaller turbo and more boost pressure, the current set-up revolves around a custom manifold-mounted GT42 blower, GFB EX50 wastegate and a PAC Performance intercooler destined for an RX-3, but modified to fit the smaller front-end proportions of the 1300 Coupé. On the fuel side of the equation there's a custom 65 litre drop tank, three litre surge tank, and a Carter lift pump and Bosch 044 pump supplying pump gas via braided lines to 12A Turbo primary injectors and 1600cc secondary injectors. Four Bosch coils light the fire.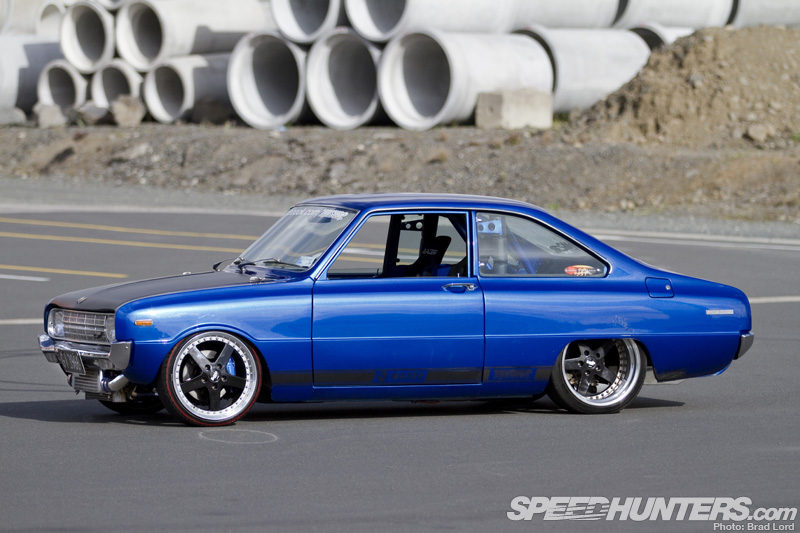 Only 15psi was used for rotary specialist Green Brothers Racing to realise 440whp on the dyno via the Mazda's MicroTech LT10S engine management system. But even at that mild setting there's easy low-to-mid ten second strip potential waiting to be exploited here. To date, Steve's only ever run the Mazda down the quarter on street rubber, and not surprisingly all that's resulted in was an excessive amount of wheelspin and a 12.5 second slip.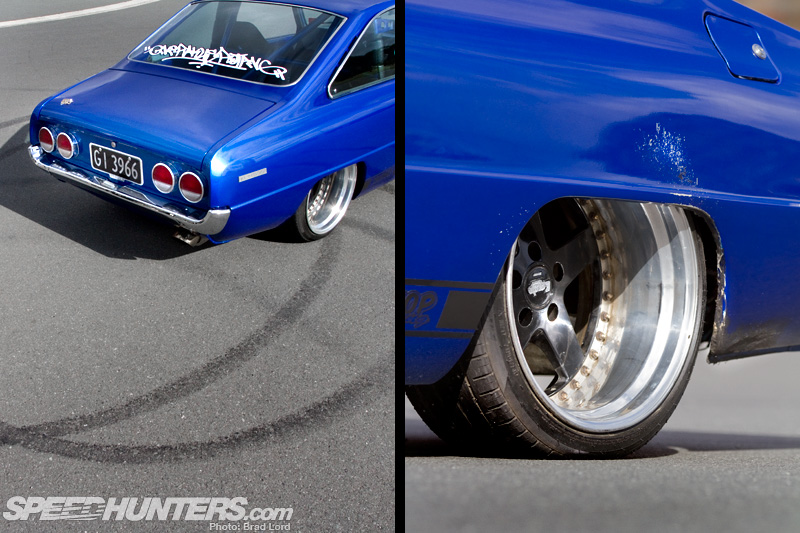 Steve's alright with the wheelspin part though, because what the car currently lacks in 60 foot times and trap speed, it more than makes up for in its ability to skin a pair of rear tyres with relative ease. In the Coupé only third and fourth gears are required for that particular pastime, and it's not only the pavement that bears the scars of a good old fashioned burnout. You can see and hear it in action here.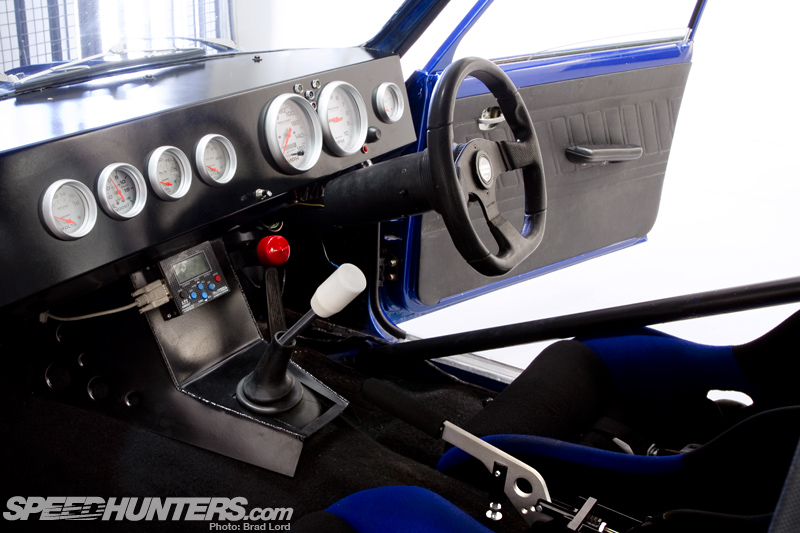 The interior space has been the subject of a complete, almost industrial, makeover with safety devices that allow it to run to 9.00ET should Steve ever get serious on straight lining. After chewing through four Toyota W-series gearboxes – two in one weekend alone – the driveline now benefits from a bulletproof Toyota R154 five-speed mated to the engine via a series five FC3S RX-7 bell-housing and a PAC Performance sourced adapter plate. Rounding out the heavy duty driveline is a Tilton twin-plate clutch, a Toyota Hilux (Tacoma) rear end upgrade and big axles to boot.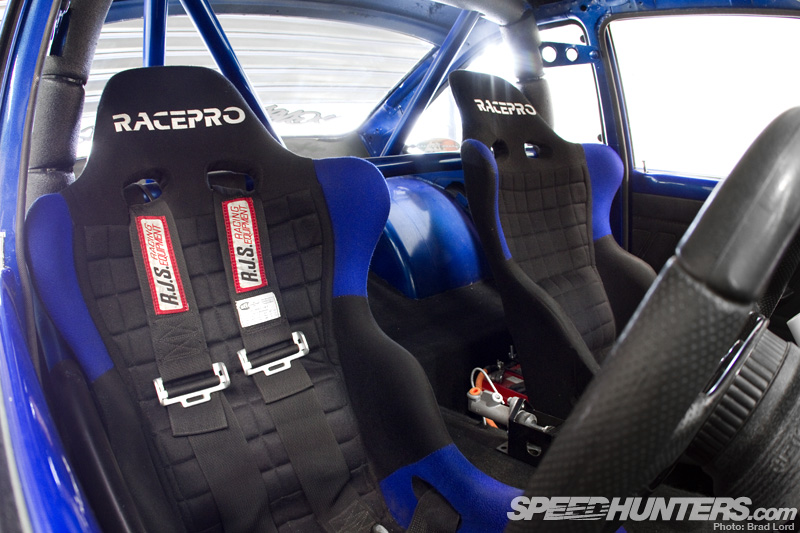 Looking back into the cabin you can see that it's strictly a two seat affair these days, with the wheel tubs taking over much of what was originally the 1300's diminutive rear seat space.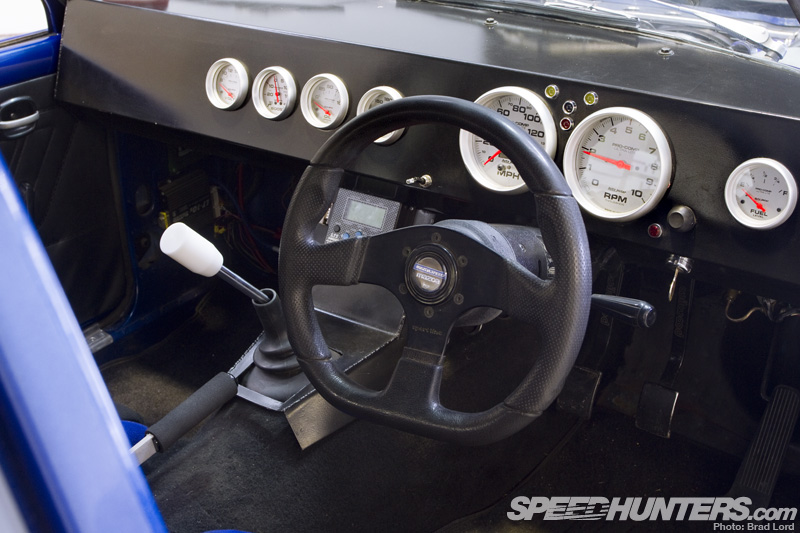 Although rowdy, the Mazda seems a lot more tractable at city speed limits than I thought it might be, and when opportunity knocks it puts the power down to the ground rather well, all things considered. According to Steve, it's only when the car really starts to generate some serious speed that its wheelbase – or lack of – starts to become a factor in the way that it hangs on to the road.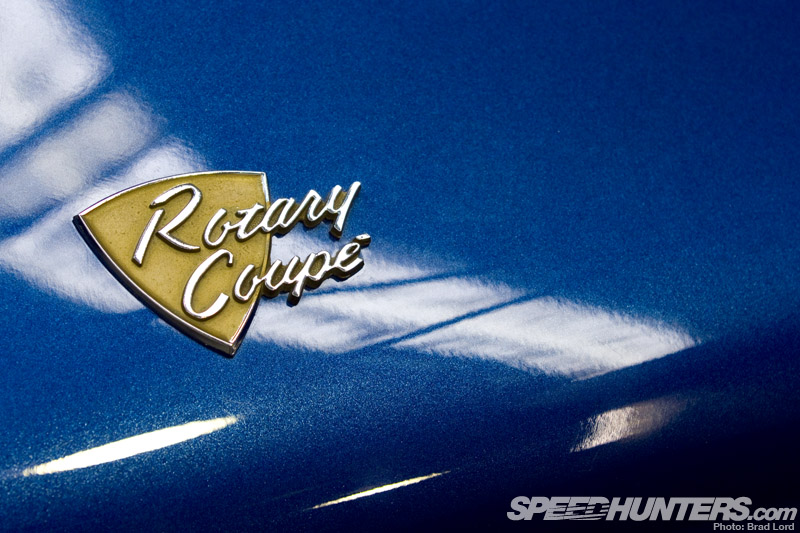 I guess it's all part of the driving experience afforded by a 40-something-year-old chassis when you stuff it with seven times the output that it was originally designed for…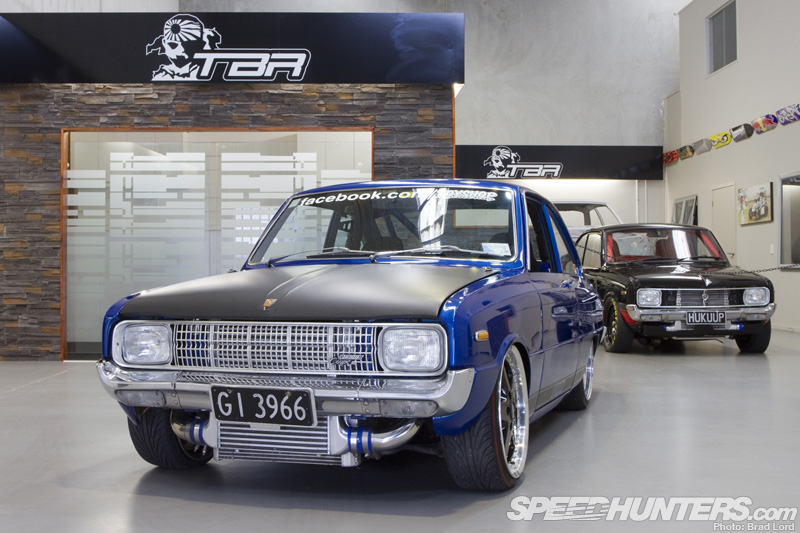 … but guys like Steve wouldn't have it any other way though. For the sake of unique rotary-powered creations like this one, and the Australasian rotary scene as a whole, that's a good thing.
Brad Lord
brad@dev.speedhunters.com
1970 Mazda 1300 Coupe
Numbers
440hp at wheels
Engine
Mazda 13B, full-cut bridgeport, RX-7 S5 plates, RX-7 S6 rotors and housings, three-window bearings, unbreakable apex seals, cross-drilled eccentric shaft, lightened and balanced, stud kit, three-inch exhaust system, AdrenalinR mufflers, custom turbo manifold, Masterpower GT42 turbocharger, GFB EX50 50mm external wastegate, dual blow-off valves, modified PAC Performance intercooler, custom intercooler pipes, aluminium radiator, PAC Performance oil cooler, 4x Bosch coils, MSD leads, Bosch Motorsport 044 fuel pump, Carter lift pump, three-litre surge tank, custom 65-litre fuel tank, electric water pump, braided fuel lines, XRP fittings, RX-7 12A turbo primary injectors, 1600cc secondary injectors, MicroTech LT10s engine management system
Driveline
Toyota R154 five-speed gearbox, Tilton twin-plate clutch, 10lb flywheel, RX-7 S5 bell-housing, PAC Performance gearbox adapter, Toyota Hilux rear end
Suspension/Brakes
Custom Bilstein coilovers, ToyShop Engineering adjustable camber plates and RCAs (front), custom four-link rear, c-notched chassis, QA1 coilovers (rear), RX-7 S6 calipers, RX-7 S5 discs (front), Mitsubishi Galant VR-4 calipers/discs (rear), hydraulic e-brake, Wilwood pedal box
Wheels/Tyres
Work Equip 17×8.5-inch wheels, 185/35R17 tyres (front), Work Equip 17×9.5-inch wheels, 215/45R17 tyres (rear)
Exterior
Factory Mazda 1300 body work, Mazda R100 tailights, custom bare metal respray
Interior
NZDRA-spec half-cage, Racepro seats, RJS harness belts, Sportline steering wheel, custom dash and centre console, Auto Meter Pro-Comp Ultra-Lite 160mph speedometer, 10,000rpm tachometer, boost pressure gauge, oil pressure gauge, water temperature gauge, voltage gauge, fuel level gauge