Anyone else enjoying the Speedhunting season being in full swing? I've been on the road quite a lot recently so haven't had a chance to really take in some of the most recent #IAMTHESPEEDHUNTER submissions until now, but oh my, are they good! I have quite a lot of emails to still go through, but for now I thought I'd show you a few of the stand-out images from the last couple of weeks…
(Above) Drew submitted several jaw-dropping images, but this LF-A tracking shot was the cream of the crop for me. It's such a clean image with nothing to distract you from the subject. Brilliant.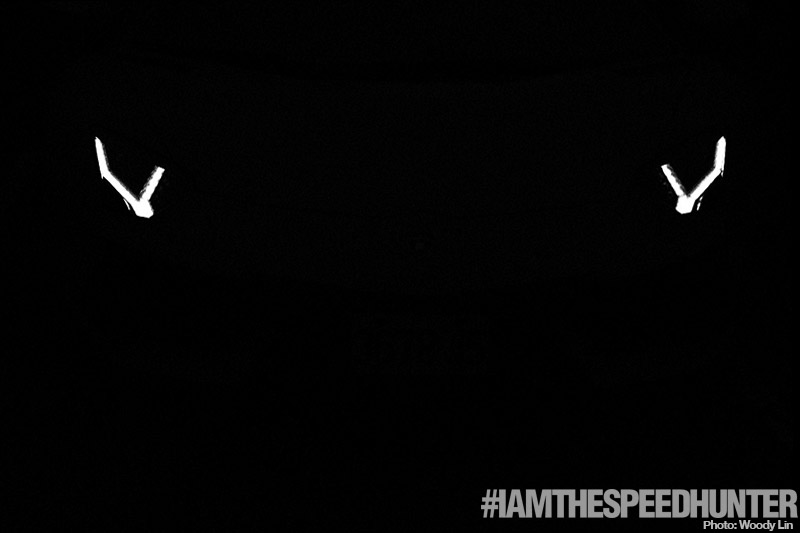 Another impressive submission comes from Woody Lin from Taiwan. The absolute minimalistic presentation of a Lamborghini's signature DRLs is really striking and still instantly recognisable.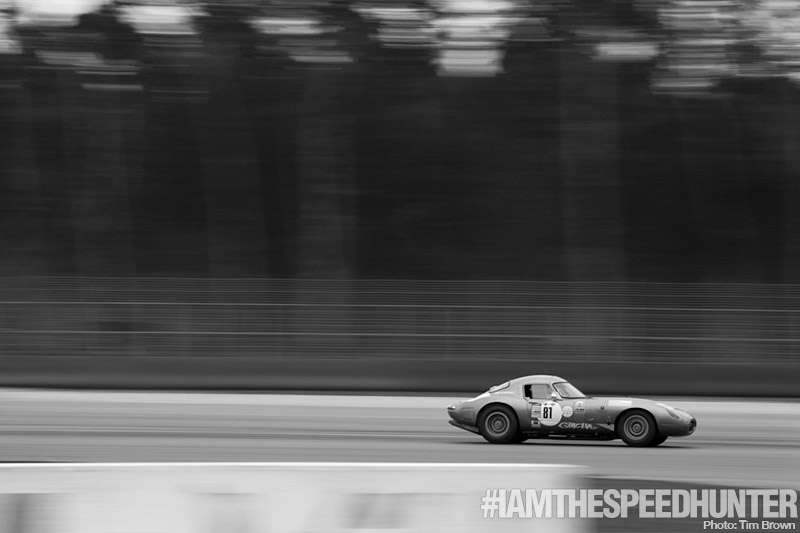 This low-shutter-speed black and white pan by Tim Brown was one of several solid submissions. The framing alone creates a visually-interesting photograph.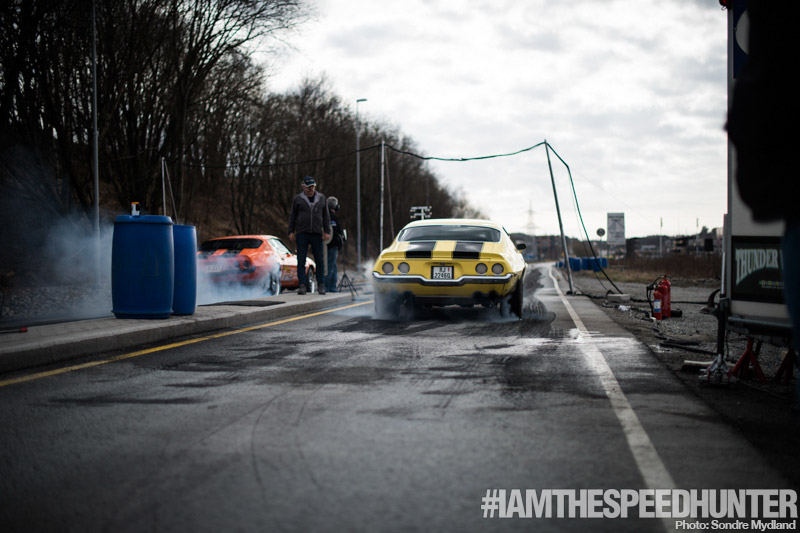 Sondre submitted some great coverage of a Norwegian drag meeting. This was my personal favourite – the subdued background colours and strong contrast really helps to enhance the atmosphere.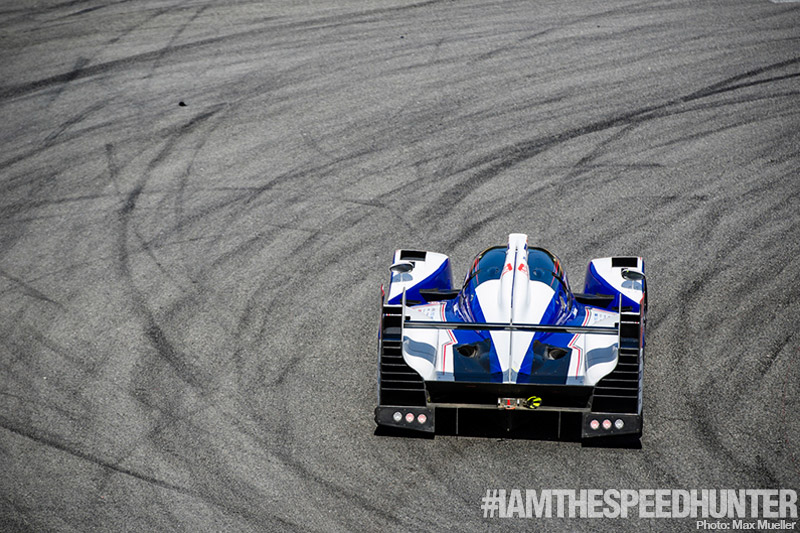 Another cracker from Max – this time taken at Spa. By getting to a high vantage point, he was able to create a clean frame and an interesting point of view.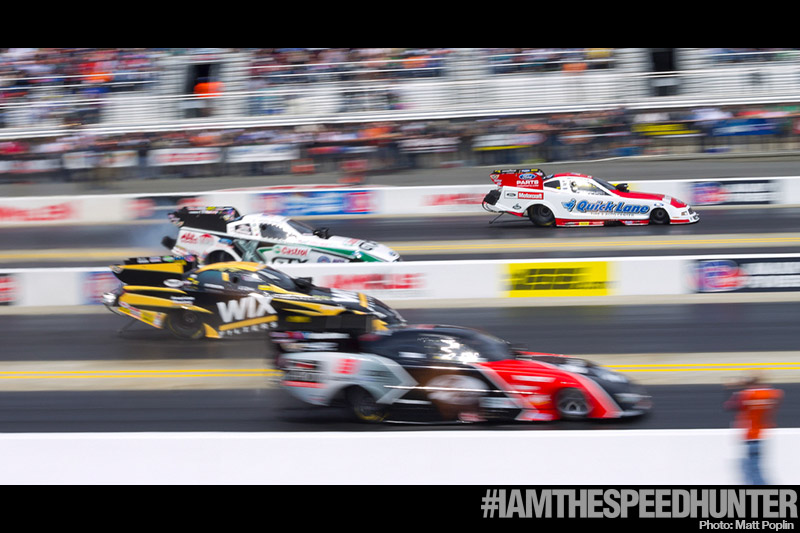 It's not often we see four-lane Funny Cars racing. This is a really good demonstration of how to control your shutter speed too. Matt was following the car at the top of the frame and matched it perfectly with his movement, but the other cars moving at different speeds are falling out of sharpness. The longer the shutter speed, the more pronounced this would become.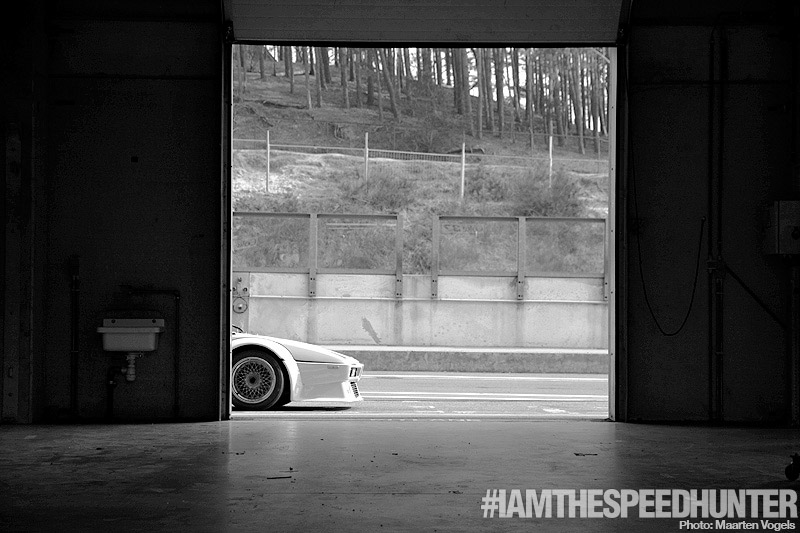 This is just simply beautiful, and would not look out of place in a gallery anywhere. Maarten has used the open garage door as a frame within the image and nailed his exposure, and the black and white conversion.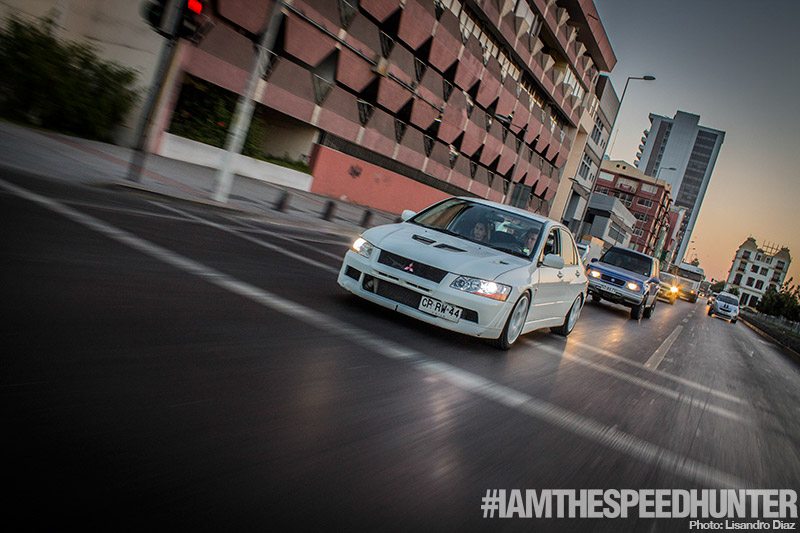 Another killer tracking shot from Lisandro. Having the Evo darting through regular traffic really works for this image, making it feel like a totally natural car spotting moment.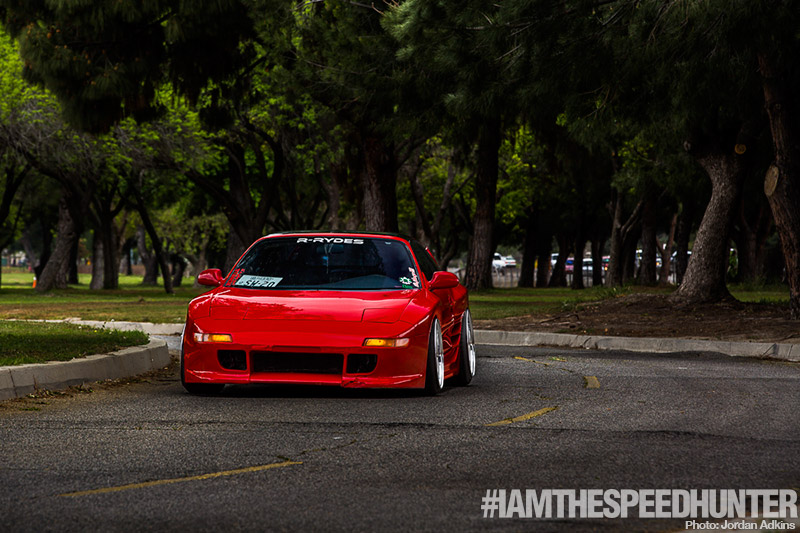 I would expect nothing less than this from last year's #IAMTHESPEEDHUNTER award winner, Jordan Adkins. Even though he has already claimed the top prize, Jordan still submits regularly and is always pushing himself to improve. Admirable.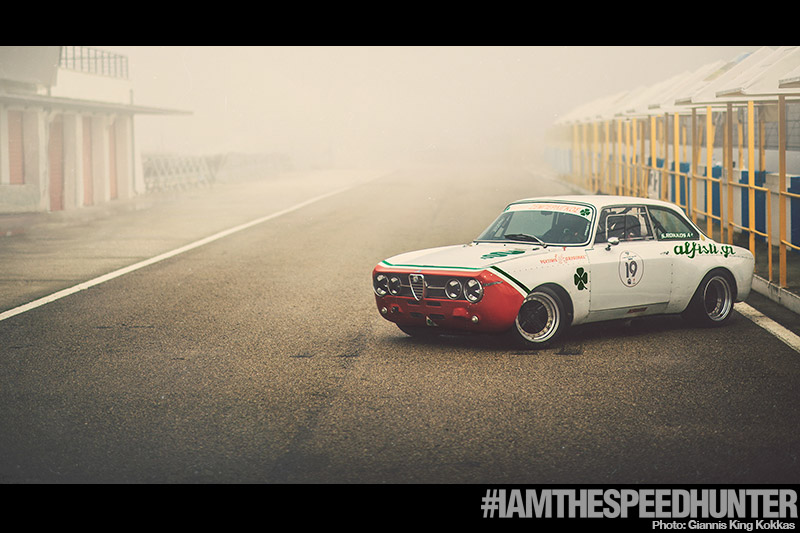 This is a great capture by Giannis. The atmosphere, colour, framing and depth of field are all nailed down. This wasn't just a random snap – you just know he spent time considering all the aspects of the image.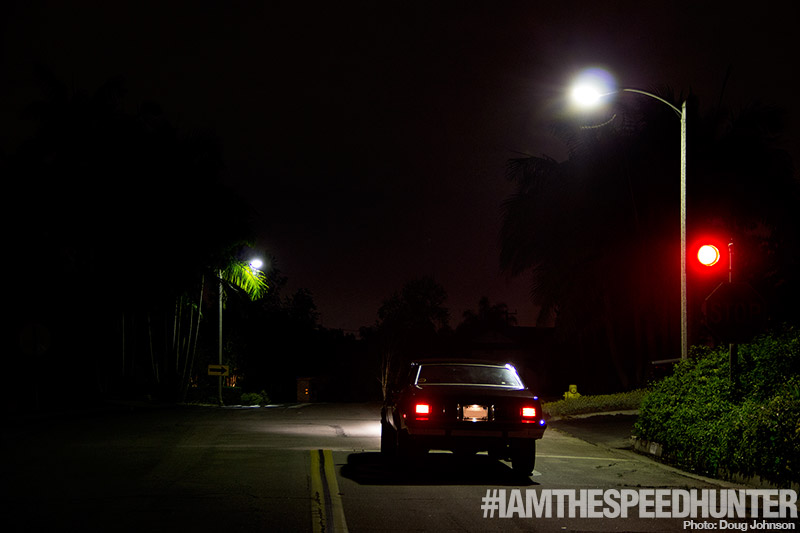 For me, this is like a still from a movie. You're almost half expecting the Nova to light its rear tyres as it takes off. So much atmosphere.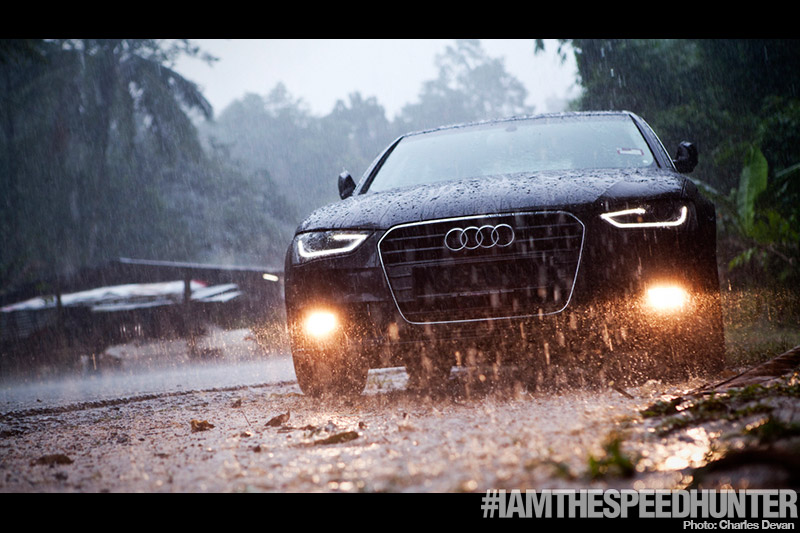 The low point of view works really well here , along with the shallow depth of field.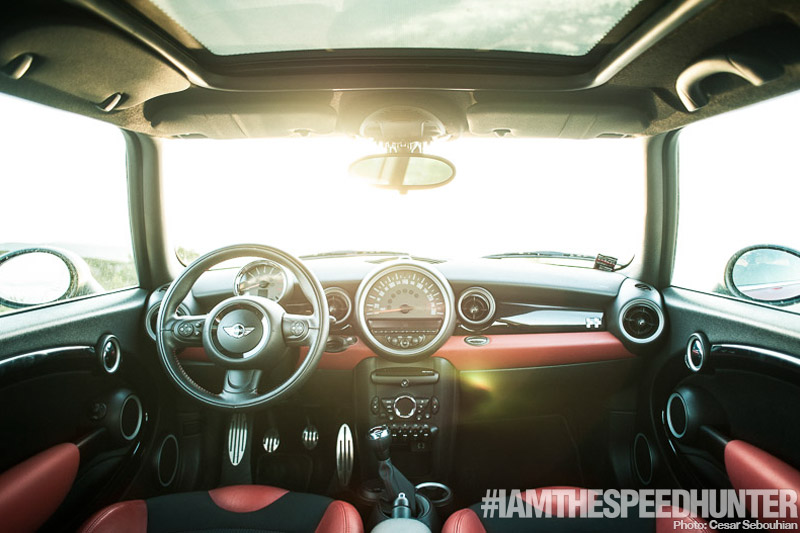 This is a cracking interior shot. Cesar has controlled the exposure so well, ensuring that the details inside of the cabin are retained particularly in the driver's footwell.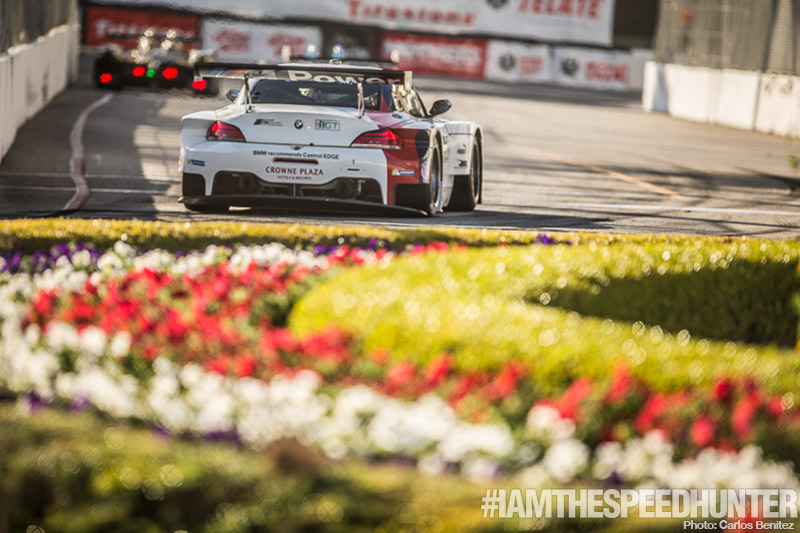 Shot at the recent Long Beach GP, Carlos has used what could be viewed as an obstruction to his advantage by using it to frame the car going away from. When life gives you lemons…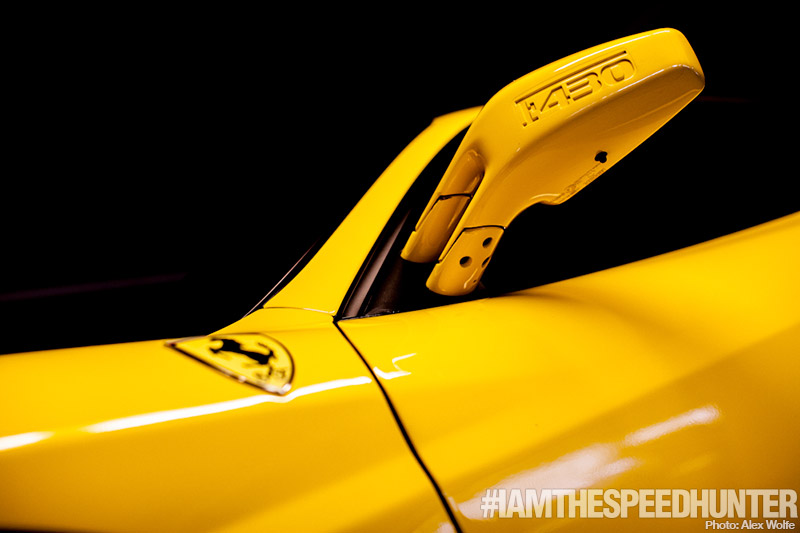 And last, but certainly not least, this really nice and simple detail shot from Alex. I love the low point of view on this and his depth of field control.
We'll be back next week with another #IAMTHESPEEDHUNTER general round-up along with another special theme. Stay safe, and happy shooting!
Paddy McGrath
Twitter: @PaddyMcGrathSH
Instagram: speedhunters_paddy
Email: paddy@dev.speedhunters.com
About #IAMTHESPEEDHUNTER
We created #IAMTHESPEEDHUNTER to allow you the opportunity to share your skills and car culture experiences from around the globe with the rest of the Speedhunters audience.
How do you get involved? It's simple…
Flickr - Join our #IAMTHESPEEDHUNTER Flickr Group and share your favourite photos with us and others.
Instagram – Follow us on Instagram at @TheSpeedhunters and tag your own car culture images with #IAMTHESPEEDHUNTER
Twitter – Follow us on Twitter at @SPEEDHUNTERS and share your tweets with the #IAMTHESPEEDHUNTER hashtag.
Tumblr – Visit our Tumblr page to view the latest #IAMTHESPEEDHUNTER tagged images.
E-Mail – If you've been to a cool event and captured some amazing images, be sure to e-mail them to us on iamthespeedhunter@dev.speedhunters.com and tell us a little bit about the event. The images need to be a minimum of 800×533 pixels.
Have you submitted already but yet been featured? Here are some tips to help you…
DO – Tell us your name!
DO – Submit your best work, regardless of when it was taken
DO – Take your time shooting and consider each detail
DO – Try to submit each image no larger than 1000PX wide
DON'T – Put a huge watermark on it. We'll make sure you're credited
DON'T – Send us huge image files that kill our e-mail system
DON'T – Send us scary ZIP or RAR files
日本のSpeedhunters読者にお知らせです。
Speedhuntersでは、週一回#IAMTHESPEEDHUNTERにて、読者の皆さんから寄せられたカーシーンの投稿写真を紹介しています。
投稿写真は、カーレース、カーショー、イベント等、車に関するものならなんでもOKです。
Speedhuntersで皆さんの撮ったカーシーンショットを世界中のファンに紹介して、あなたもSpeedhunters記者の仲間入りしましょう!
#IAMTHESPEEDHUNTERには、ツイッターかインスタグラムにて簡単に写真を投稿していただけます。
上記方法で写真を投稿する際は、写真に#IAMTHESPEEDHUNTERのハッシュタグを付けてください。
また、メールアドレスiamthespeedhunter@dev.speedhunters.comでも投稿受付しています。
写真は、800×533 ピクセル以上のJPGのフォーマットでお願いします。
上記サイズより小さい写真ですと、すばらしい写真でもサイトの写真サイズの関係上掲載できないことがありますのでお気をつけください。
投稿された写真は世界中のSpeedhunters読者とシェアされますので、あなたのベストショット写真を投稿してくださいね!
また、写真に併せてどういった写真なのか、どこで撮られた写真なのかの説明と投稿者様のお名前を明記の上投稿お願いします。
皆さんからの投稿お待ちしています!