Events like the Donington Historic Festival are like attending a year's worth of the best racing events imaginable in one weekend, crossed with a time warp. That means the most exciting racing cars from across the last century, all in one place, all for you. One minute you can be watching priceless Ferrari and Aston Martin GTs from the '50s and '60s doing battle, the next Group C prototypes and the next a horde of '70s touring cars.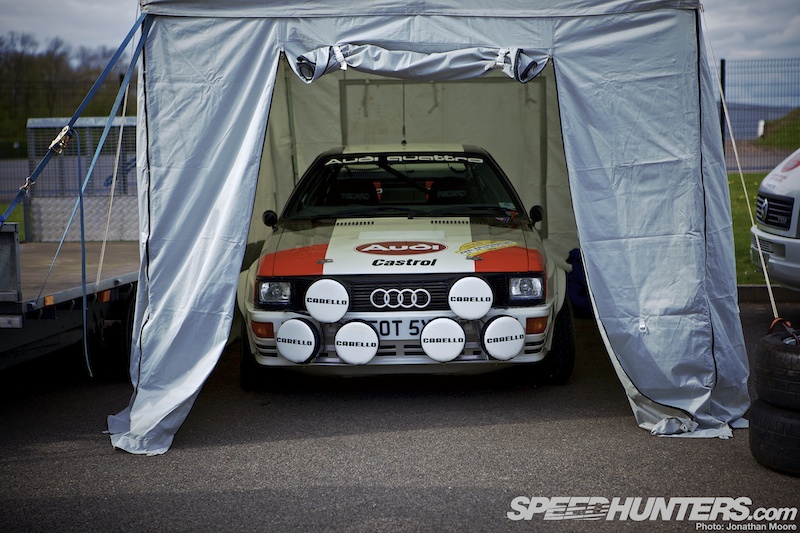 Oh, and then some Group B rally cars. What are they trying to do to our heads?!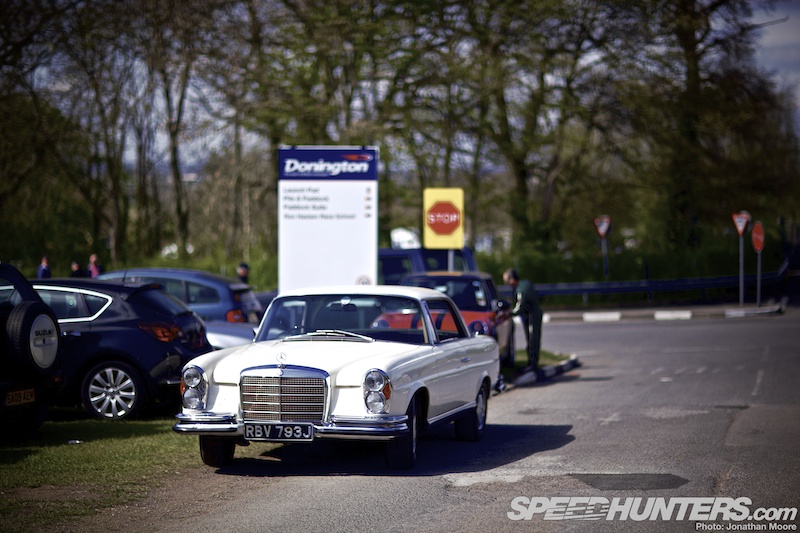 My first sight on arrival was this sumptuous Mercedes-Benz 280SE, which was just hanging out at the head of the sprawling exterior car park…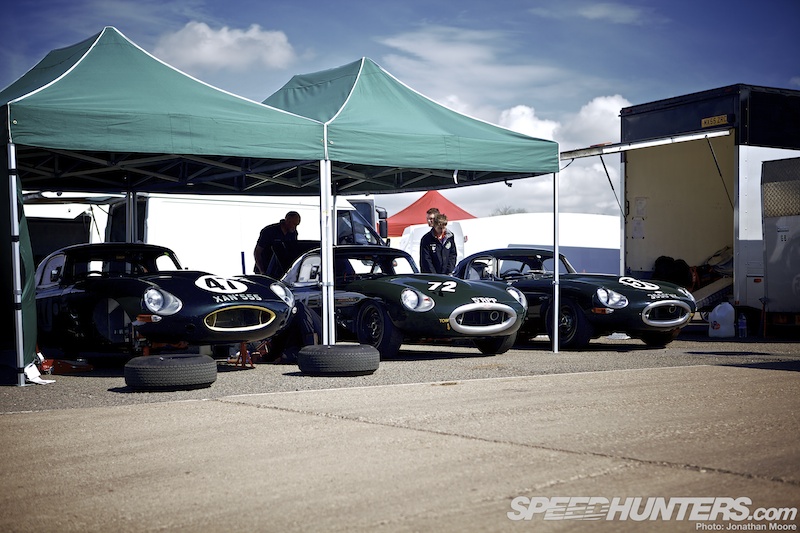 … and then I had this line-up of E-Types to greet me as I entered the paddock. And the sun was shining!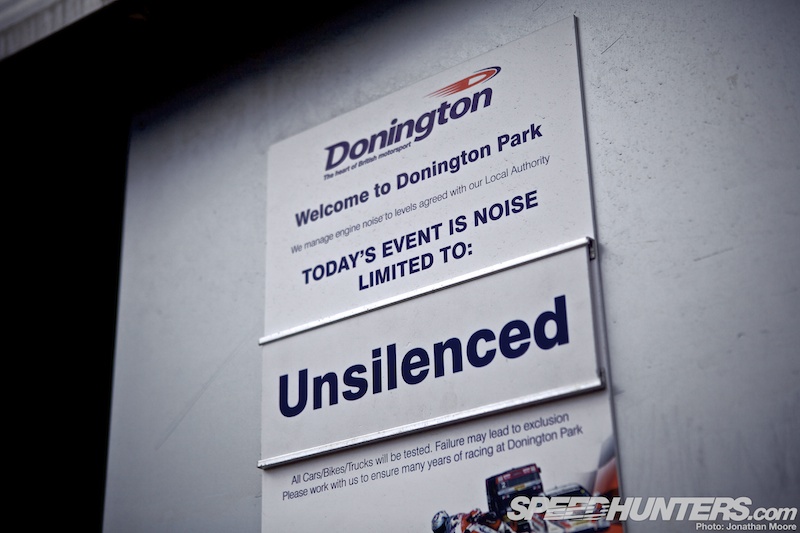 From there it was obvious that this was going to be a good day.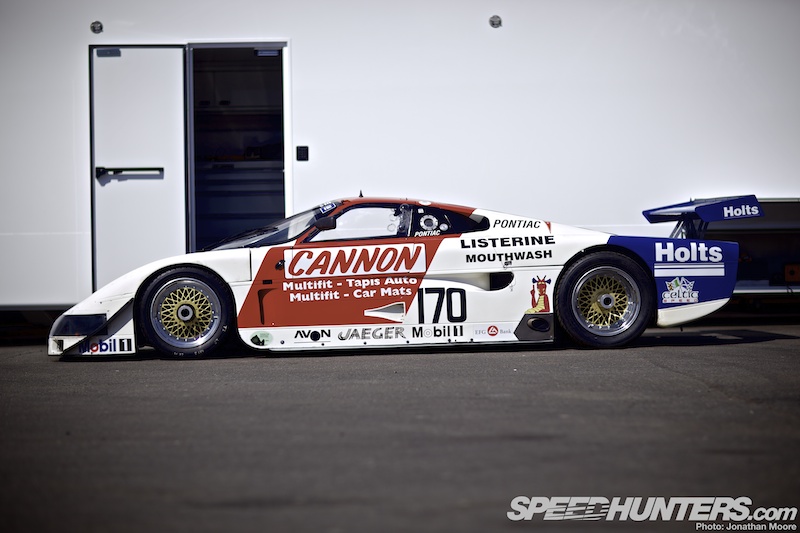 And that's the rub with festivals like this: there may be a vague theme by using the word 'historic', but that really just means 'anything not from the last decade'.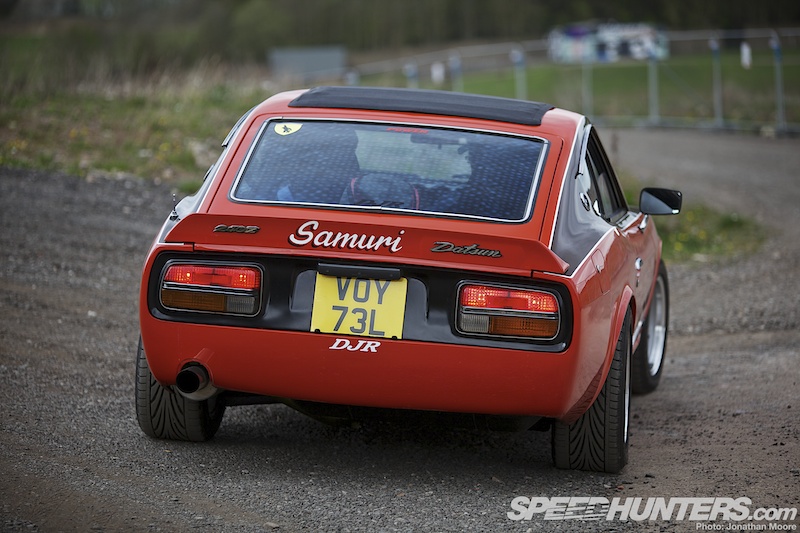 Even that definition is loose, as the Donington Historic Festival utilises the large interior of the track itself for a giant car club meet, which embraces any and all marques from pre-war to right now. European, Japanese, American… they all turn out to both show off their own models and soak up the range of other clubs on show. I'll be taking a look at the S30 Samuri gathering in a following story.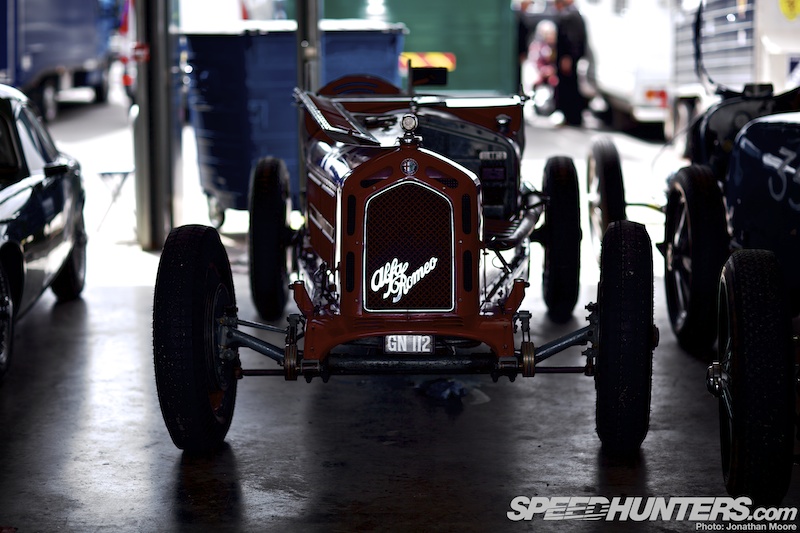 Some people might admittedly see the word 'historic' as a turn off. You get the idea of decrepit old jalopies, outdated and boring, of no relevance to the modern scene. Like an Alfa Romeo P3 Tipo B from 1934.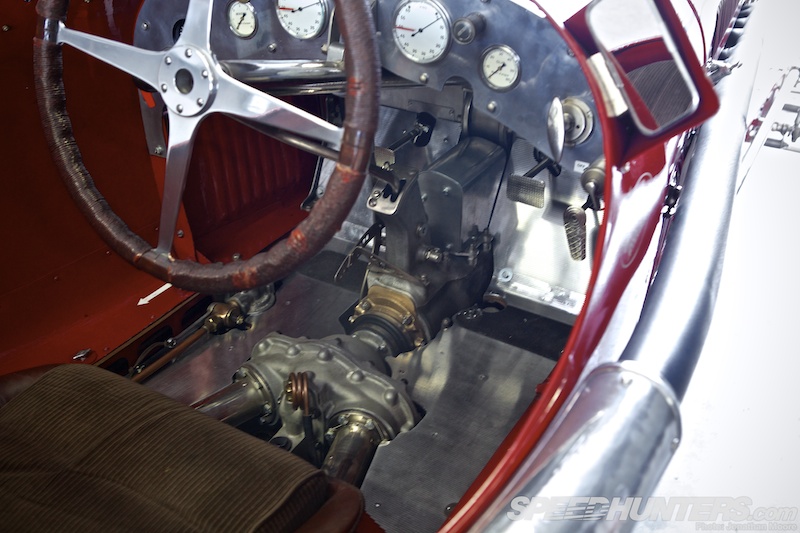 Seriously? Are you kidding? This is a pretty hard car to dismiss when you see it up close and get to appreciate all the beautiful detailing. The industrial solidity of the big brakes and friction dampers, the positive camber of the wheels and the fact the driver sits on top of the transmission with the shifter between his legs.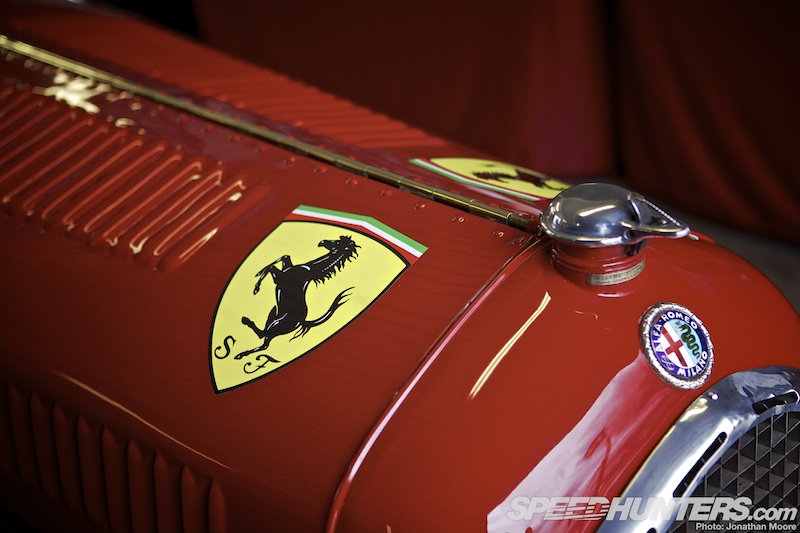 And then there's the Ferrari badge, which shows that this is one of the cars that allowed a certain Enzo Ferrari to get into racing and create his own sportscar brand…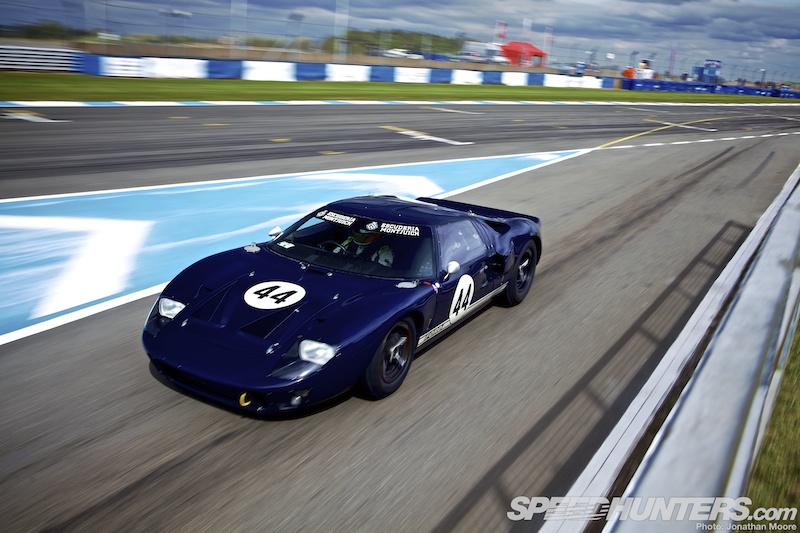 Basically, the Donington Historic Festival is a licence to provide joy in abundance.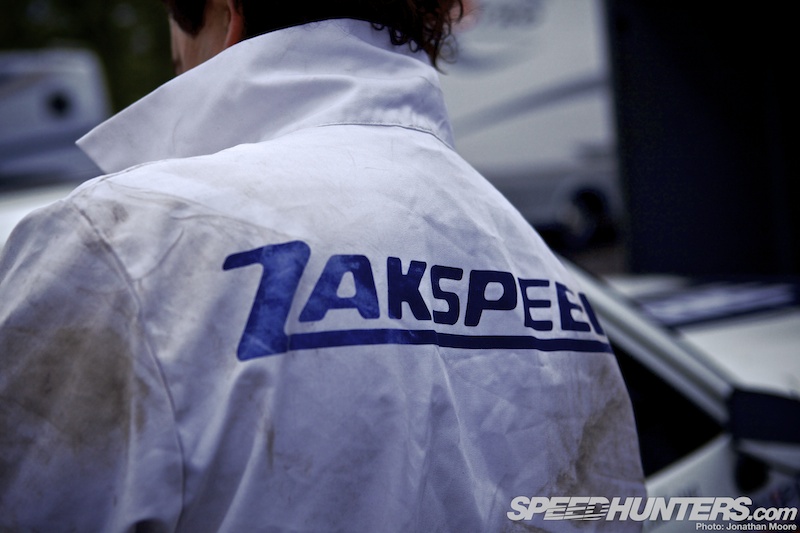 The attitude of the teams and drivers is as much a part of the festival's success: if you can put your crew into correct overalls, you should!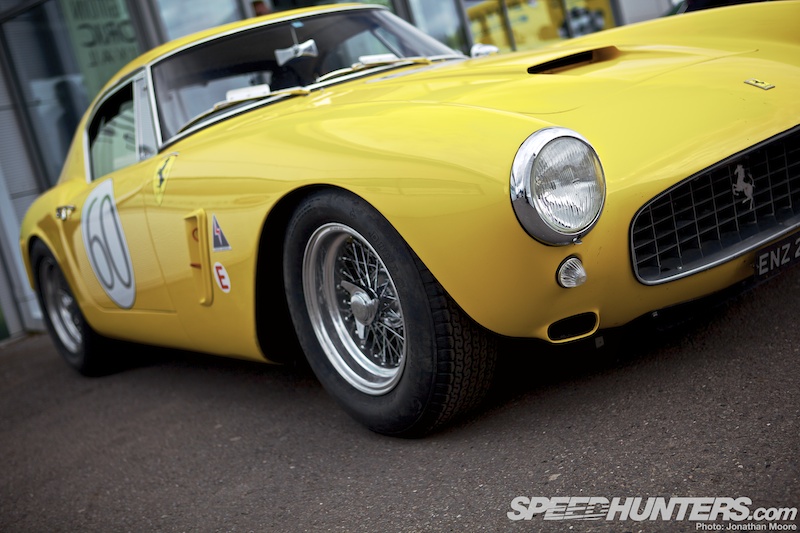 Gentleman drivers are supplemented by a good sprinkling of veterans who competed in period, such as Jackie Oliver, who drove in F1 and at Le Mans in the '70s before running the Arrows F1 team.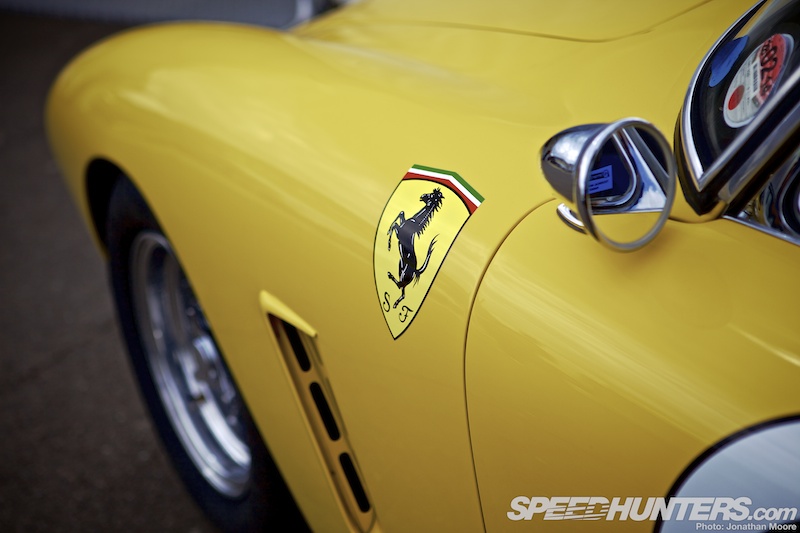 His car, this glorious canary yellow Ferrari 250 SWB, was on display in the paddock and was one of many that I couldn't believe would actually be risked on track. Risked? Not just that, but raced, and raced hard: Jackie would put the 250 on pole in qualifying.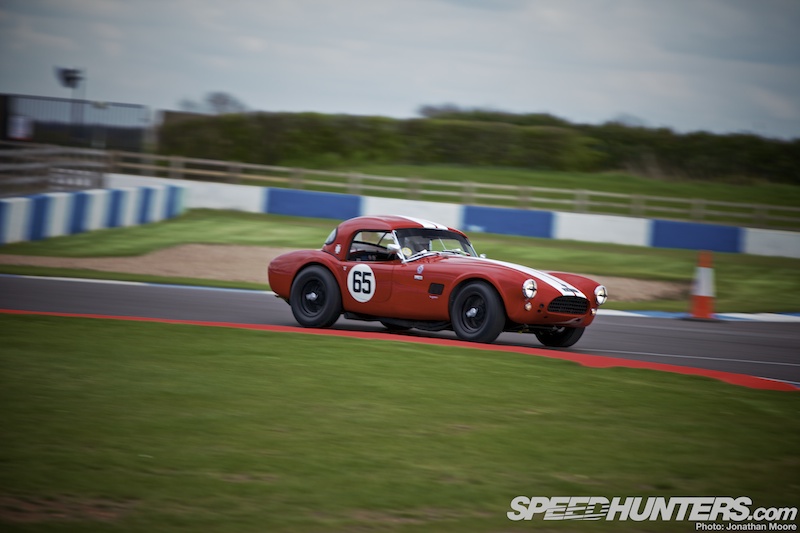 Oh, and there were another three 250s in the race, up against their period rivals like Cobras and E-Types.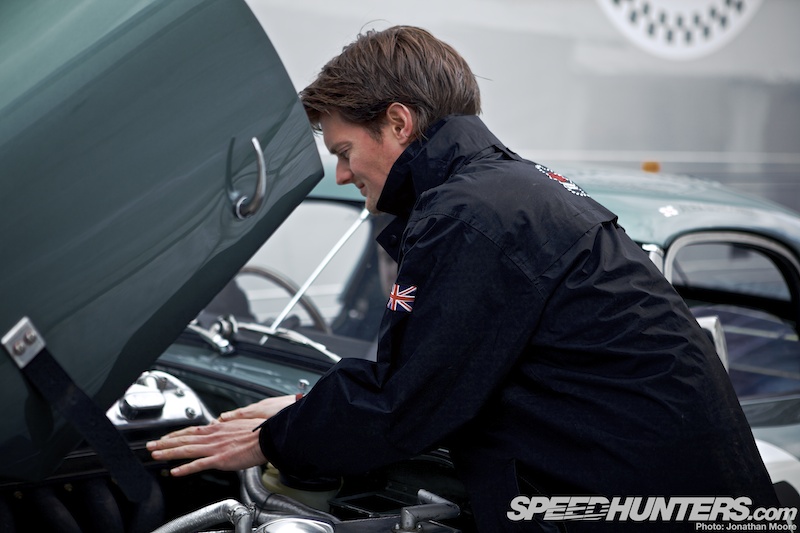 There were also a good number of modern-day GT drivers – like Alex Buncombe here (a driver that had scared the hell out of me in just this E-Type at a soaking Goodwood last year), who was using his E-Type's engine to warm himself as a cloud passed overhead.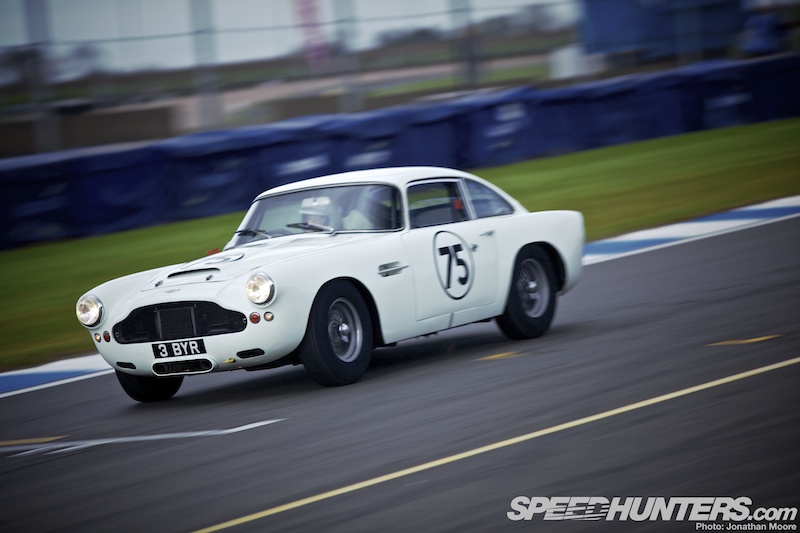 It's because racecars need to be raced: everyone at Donington understands that. It's what I find so invigorating about events like this. I love wandering around museums, but unless you know that the cars are taken out and thrashed every so often it's like looking at stuffed animals. You need to see them ferocious and snarling, alive in their wild and natural environment.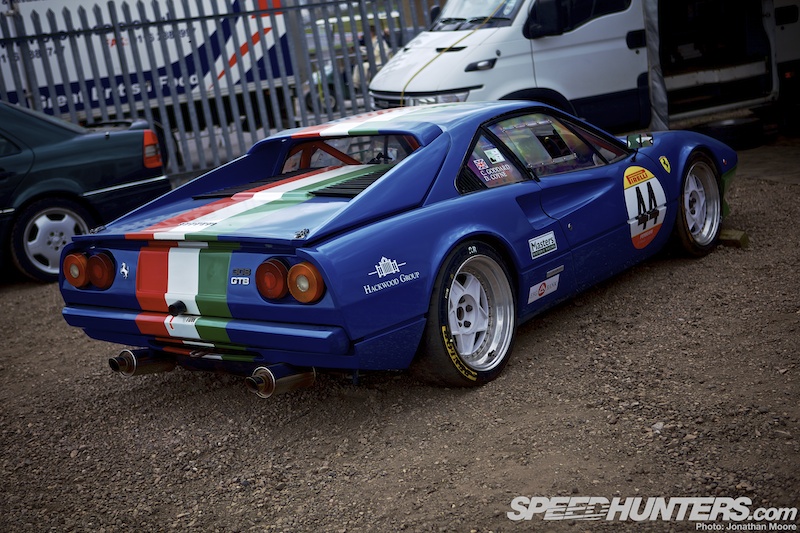 Walking around the paddock – completely open access, I must stress – allows you to further test your heart rate and ability to take on board the number of different marques.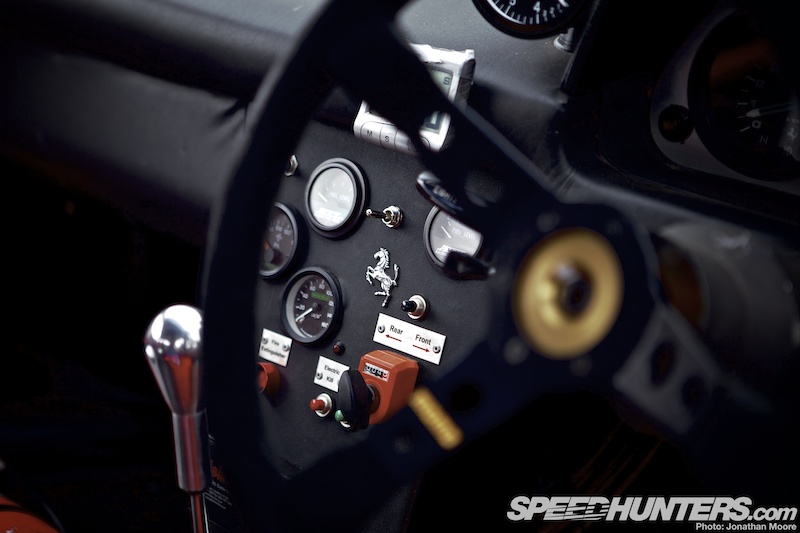 Typically teams and owners are more than willing to talk through their cars, opening up cockpits and engine bays for the passionate spectator. Think modern Formula 1 paddock. Then forget that idea completely. These kind of events are by fans, for fans.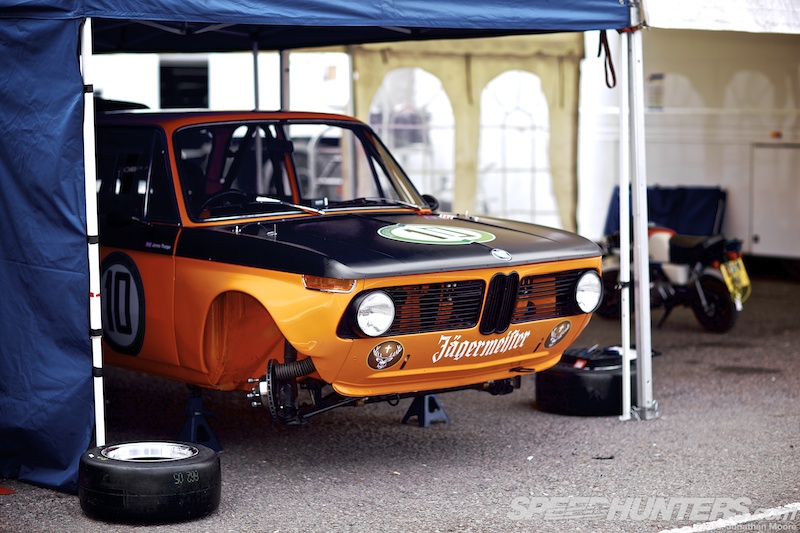 Although there are plenty of one-car owners who turn out, there are also a whole load of teams who specialise in providing race support to multiple cars across multiple classes, which gives the opportunity to see collections of cars together that some museums would struggle to match.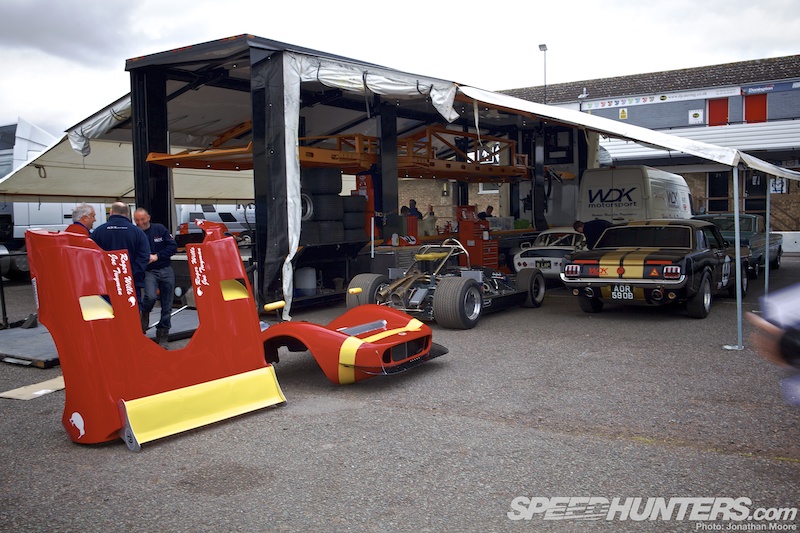 Enormous multi-level truck with fold-out awnings. McLaren M1C, Elan, Mustang and Falcon on one side, a trio of Minis on the other…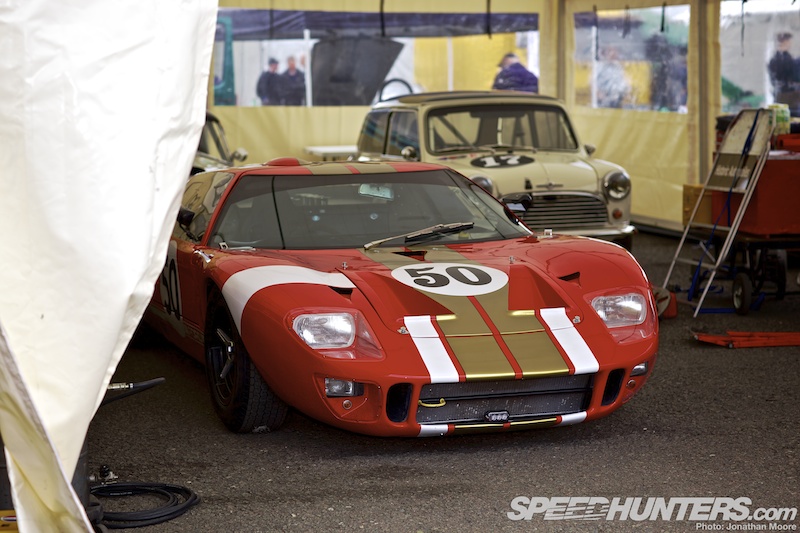 Even under less ostentatious covers you see disparate cars nestling together: a GT40 and Mini for instance.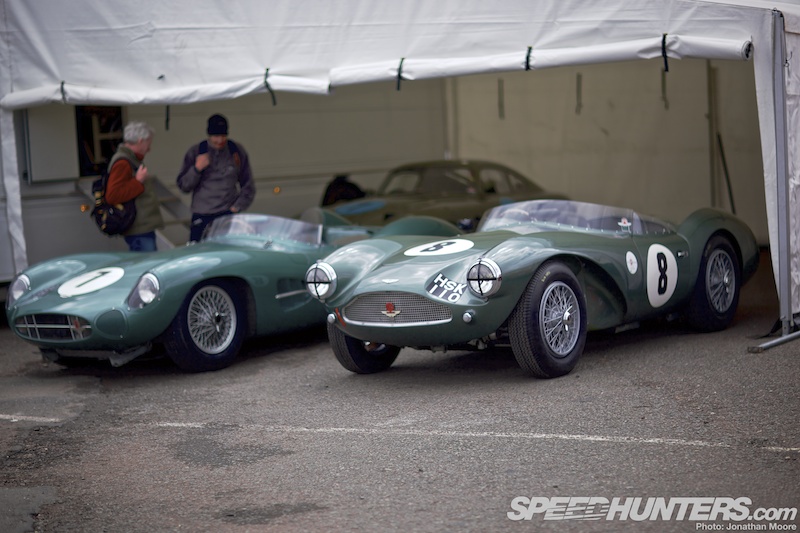 Another team had a good half dozen Jaguar Ds and Es; the next these Aston Martins; another a trio of BMW 2000s, and so on.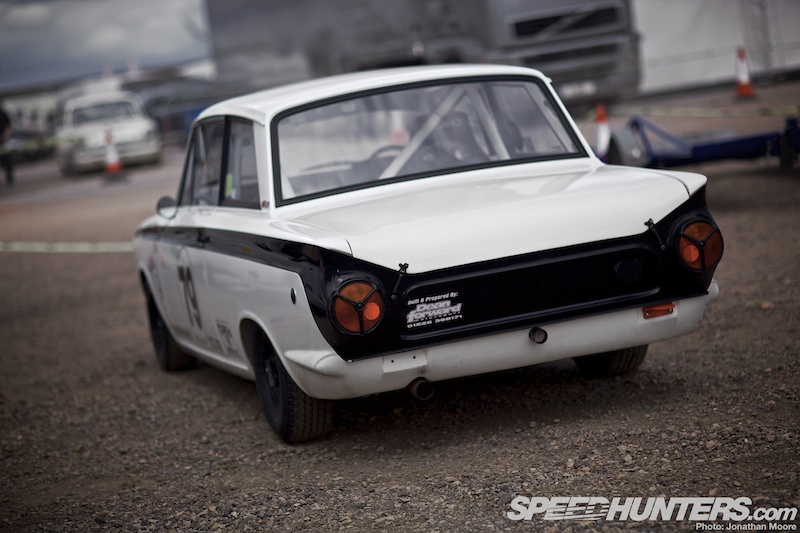 You couldn't help but trip over the large number of E-Types and Lotus Cortinas both in the paddock…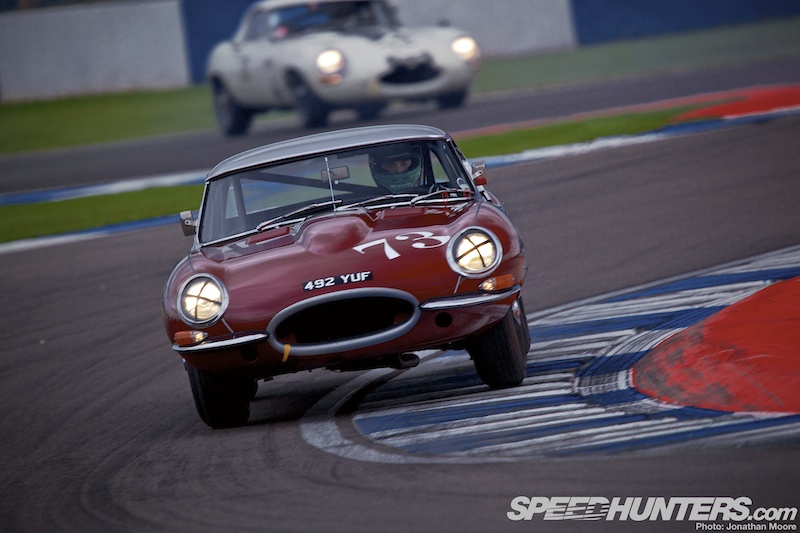 … and hammering over the track's kerbs, where both models put in exuberant performances.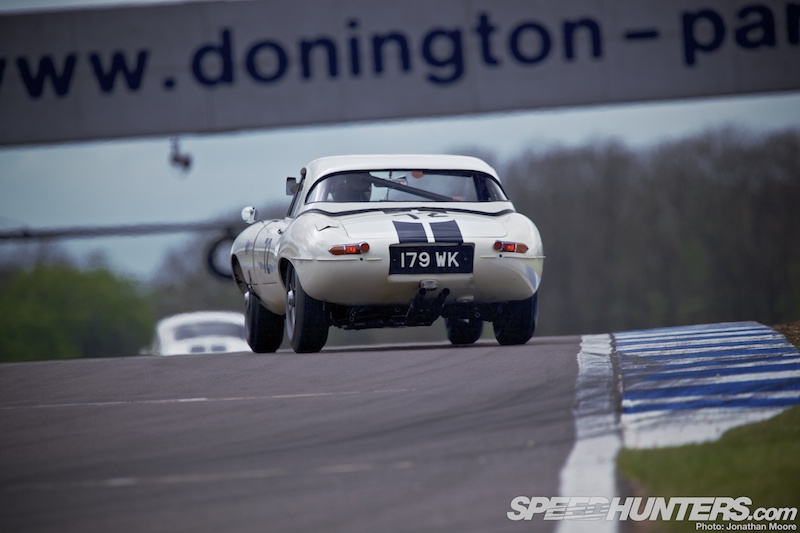 Cortinas and E-Types promote similarly entertaining driving styles, with the classic and correct formula of power equals 10, grip equals one. Into any given corner both cars squat down over the rear loaded wheel before shooting off down the following straight, tails wagging as the power goes down. They're the definition of what you want when watching exciting racing cars.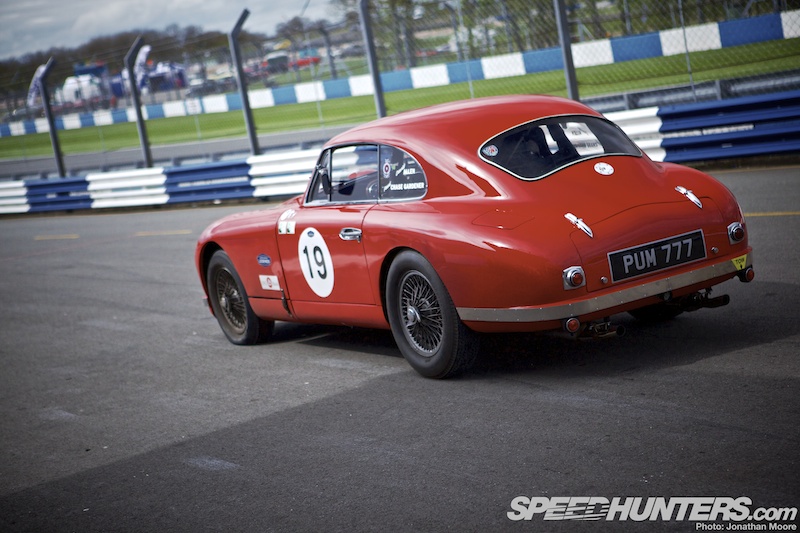 The other thing that I love about historic racing is that you see cars racing that really don't look like they should be racing, like the big Aston Martin DB2 (here unfortunately limping into retirement with a puncture). The only other contemporary example I can think of is at the Nürburgring 24 Hours, when you see old Audis and Mercedes on track at the same time as GT3 cars – though the N24 is a certifiably insane event, so perhaps doesn't count.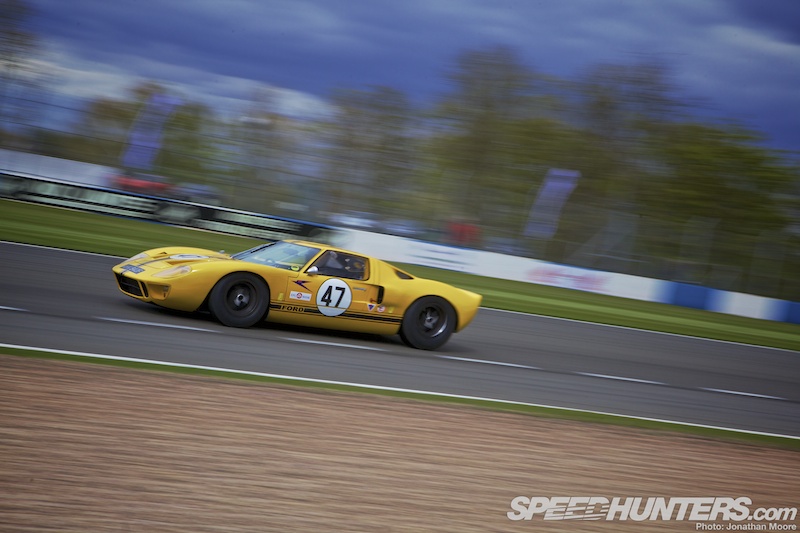 Donington is a great track for both spectators and drivers, with great views for the former and a whole series of challenging sweepers and flat-out blasts for the latter.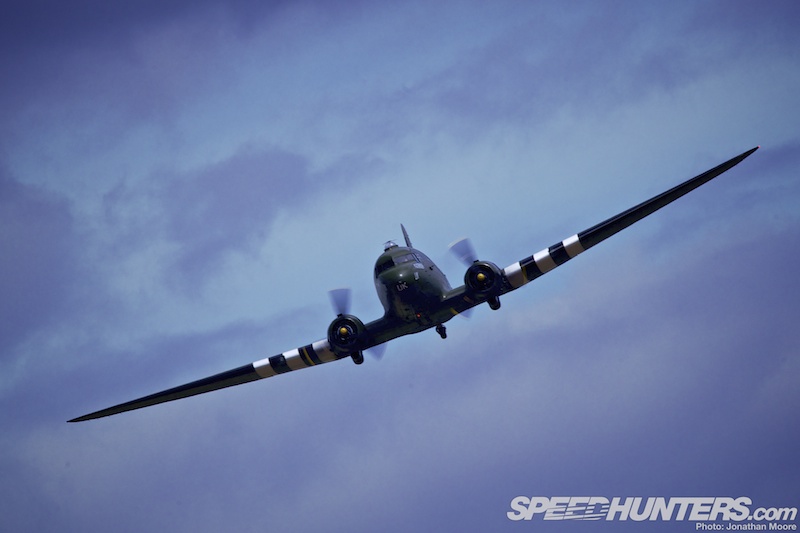 With East Midlands Airport just the other side of the track (and locals complain about noise from the track?!), the regular drone of planes overhead is the norm. But at one stage the noise was rather different and the whole paddock's eyes went skyward, as a DC3 Dakota transport from WWII gracefully passed overhead.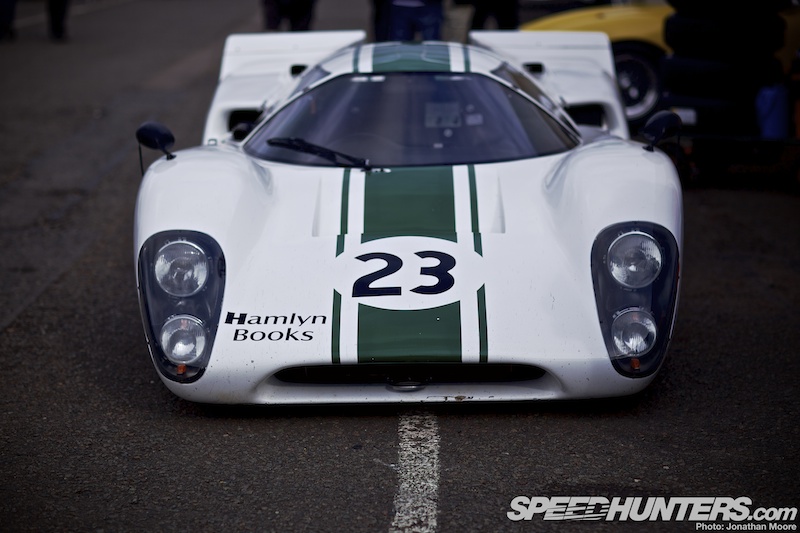 On the subject of noise, I also have to wax lyrical for a little bit about this car, the Lola T70.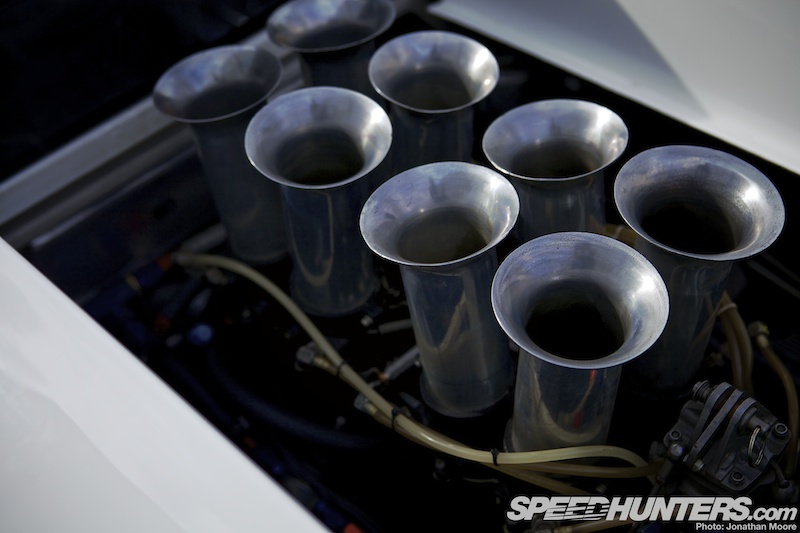 Apart from the fact that it's undoubtedly one of the best looking sports prototypes of the 1970s (and perhaps ever), there are another eight reasons out back to help sway the unbeliever.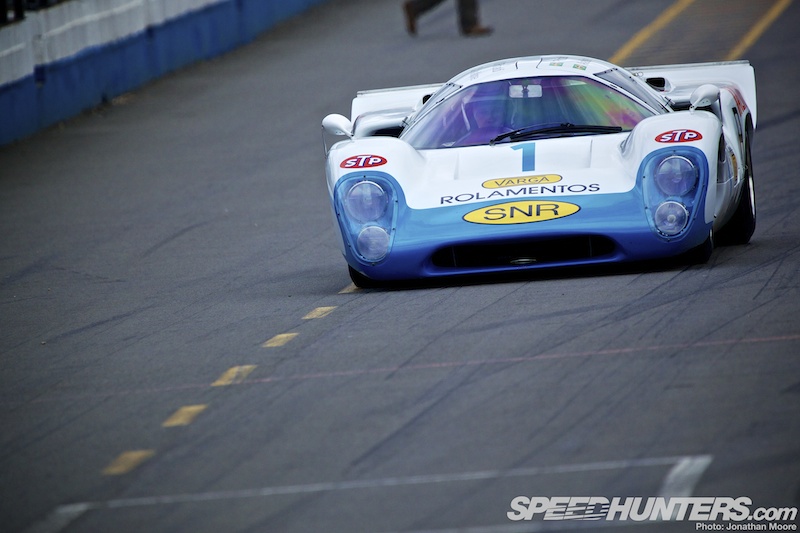 Like the Cobra, the T70 is an unholy match of British sportscar engineering and raw American grunt, and they are truly astonishing racecars.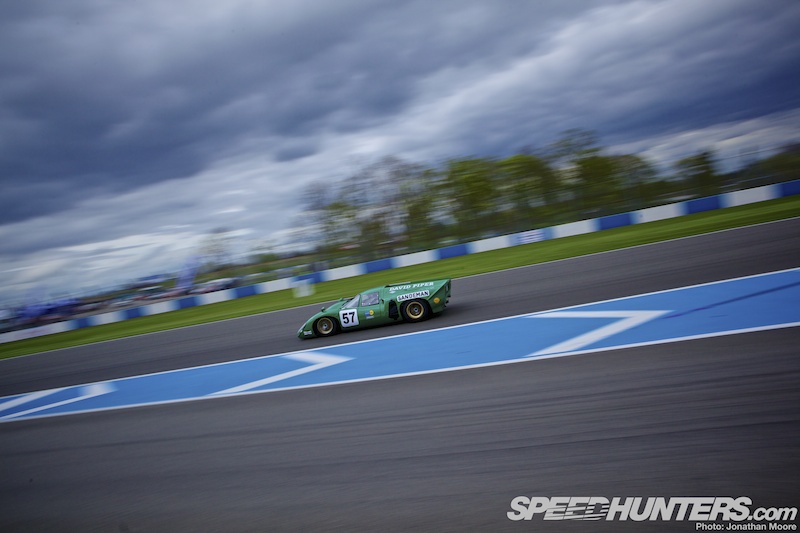 There's something about the sound of the V8 that makes them look like they shouldn't be going as fast as they do. T70s hurtle past, and you expect a more high pitched sound that is typical of sports racers to follow. Instead, the God Of Thunder opens up on your ears. It's a magnificent experience.
http://youtu.be/B_q8j3KOBSs
And here's a bit more persuasion, with some raw video I shot whilst trying not to jump up and down in joy as these machines rumbled by. Thankfully the marshals at pit-lane entry shared my enthusiasm, and didn't think I'd gone mad. And no, before you ask, quite obviously I'm not thinking of moving into video…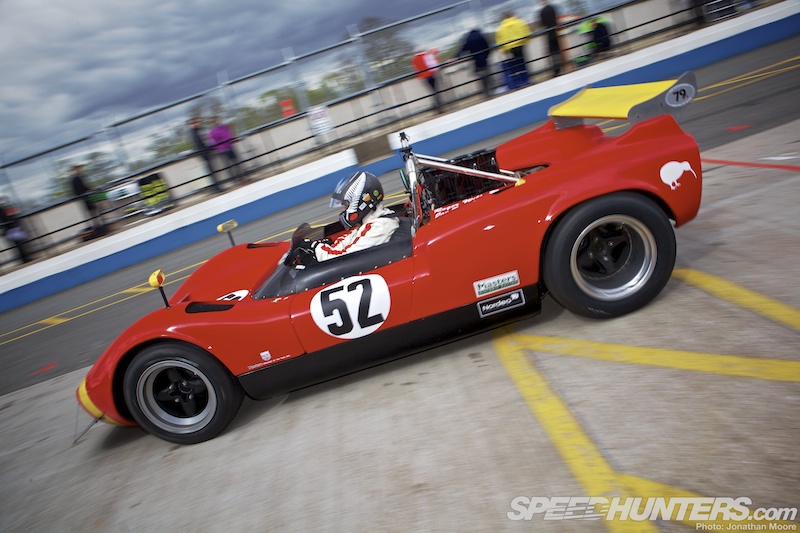 The Lolas were racing in the Historic Sportscar Masters series, which also hoovers up GT40s and then this singleton McLaren M1C from 1967.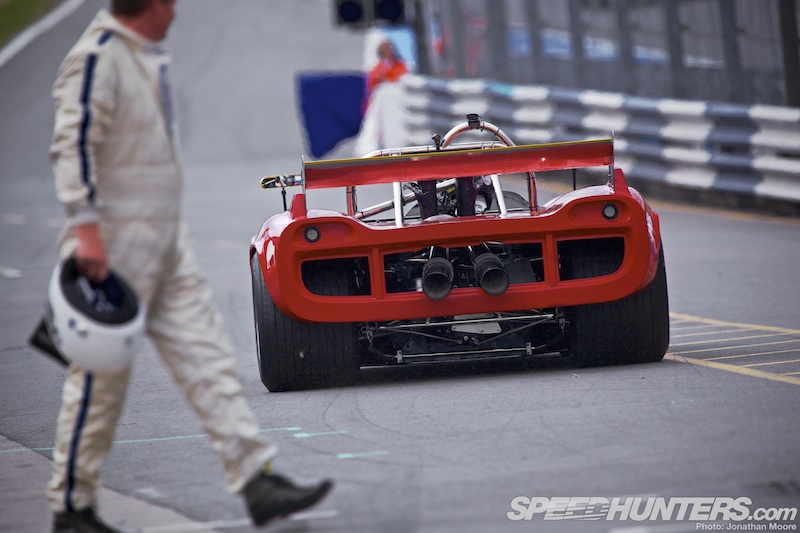 You see, you expect the McLaren to sound like it does, whereas the Lola… I think that's what I find so captivating about the T70.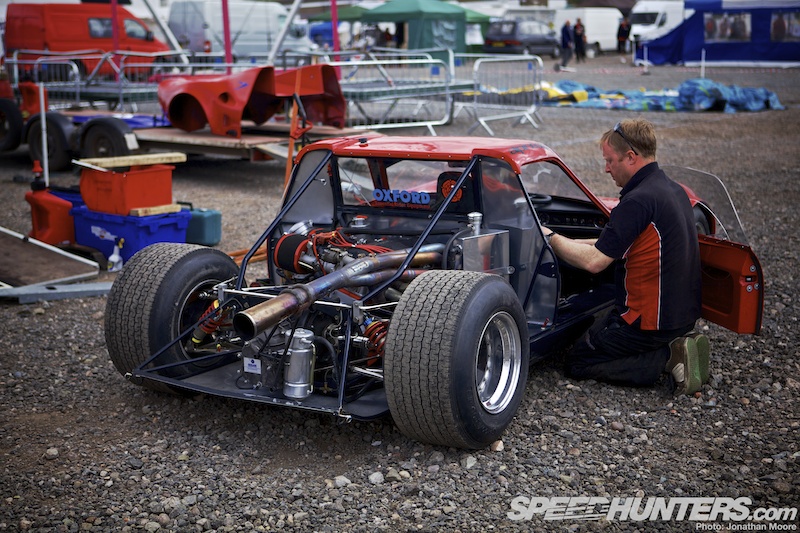 Chevrons make up a good half of the grid for the WSM: these diminutive little spaceframe B8s looked like amazing fun, with their two-litre BMW units and a weight of just 600kg. Chevron have enjoyed something of a revival recently, with the modern GT3 supplemented by a continuation run of the vintage cars.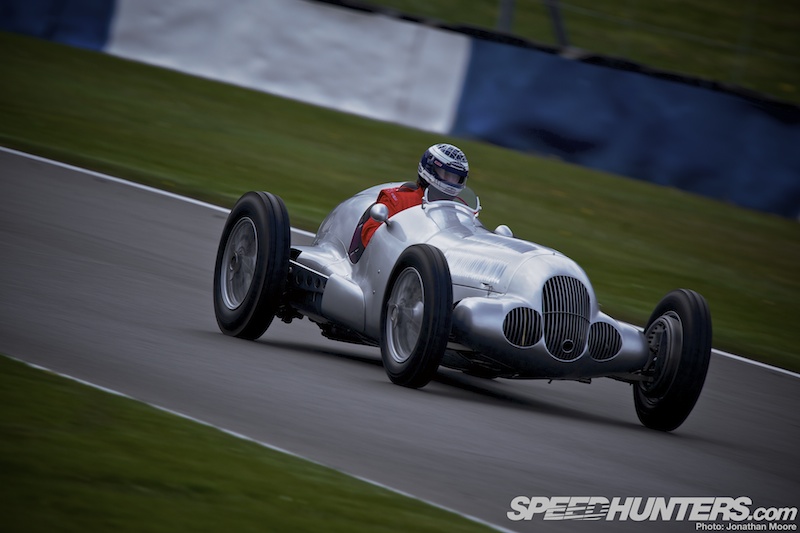 Single seaters also featured on the race card, with a special exhibition by a Donington legend, the Mercedes-Benz W125 Silver Arrow replica, in the hands of track owner Kevin Wheatcroft…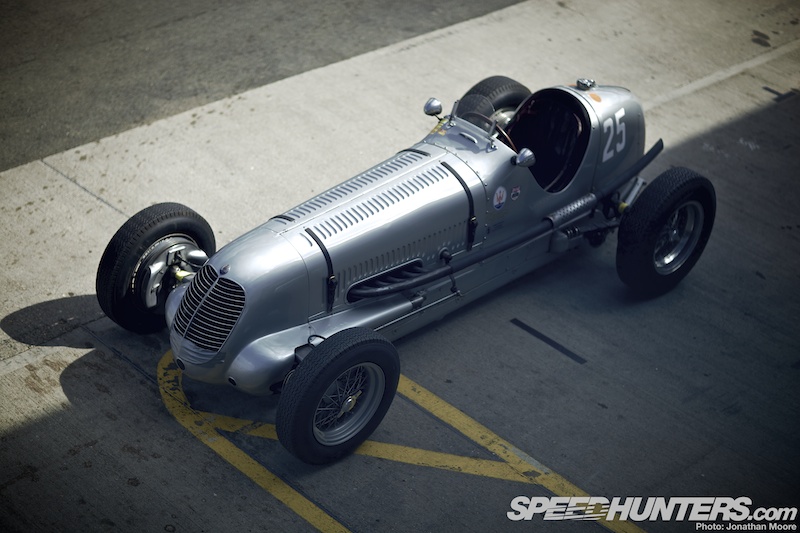 … the Nuvolari Trophy race dedicated to pre-1940 machines likes this gorgeous 1938 Maserati 6CM.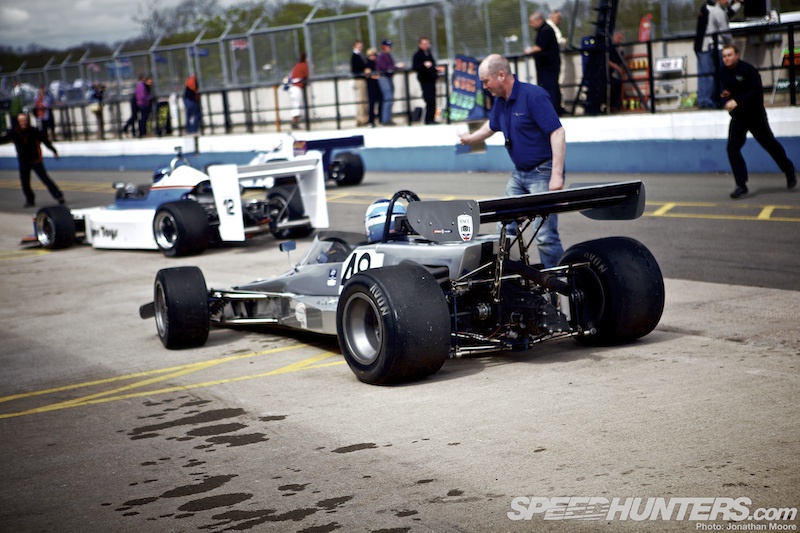 … and howling Formula 2 cars from the '70s.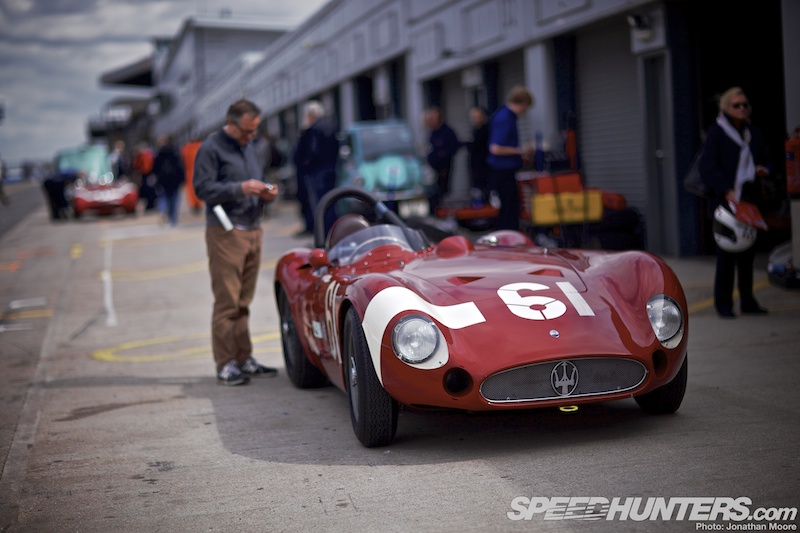 The older GT cars from the '50s also looked stunning. This is another Maserati of course, the 1955 300S.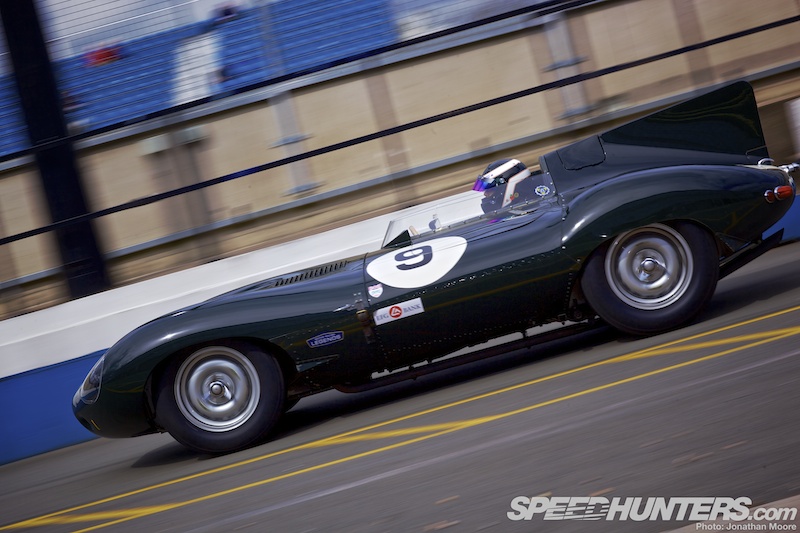 The D-Type Jaguar isn't so bad looking either, is it?!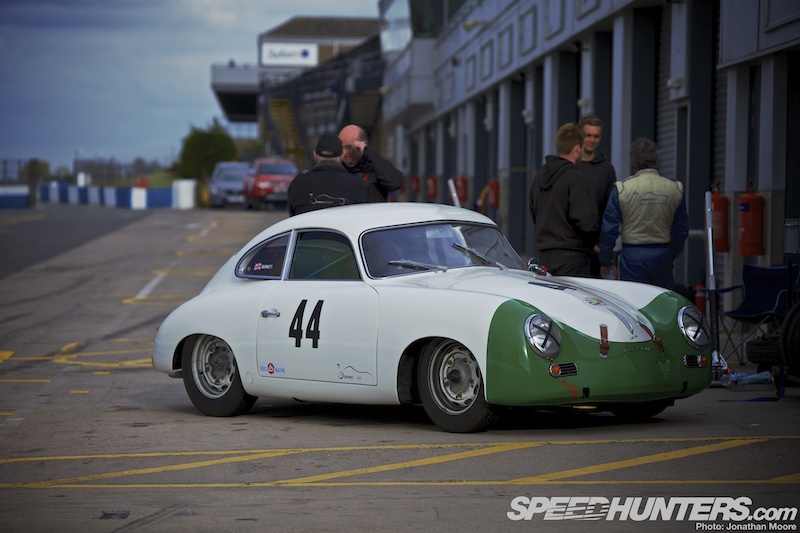 Porsches from across the decades were well represented, from this low-down 1954 356 Coupé…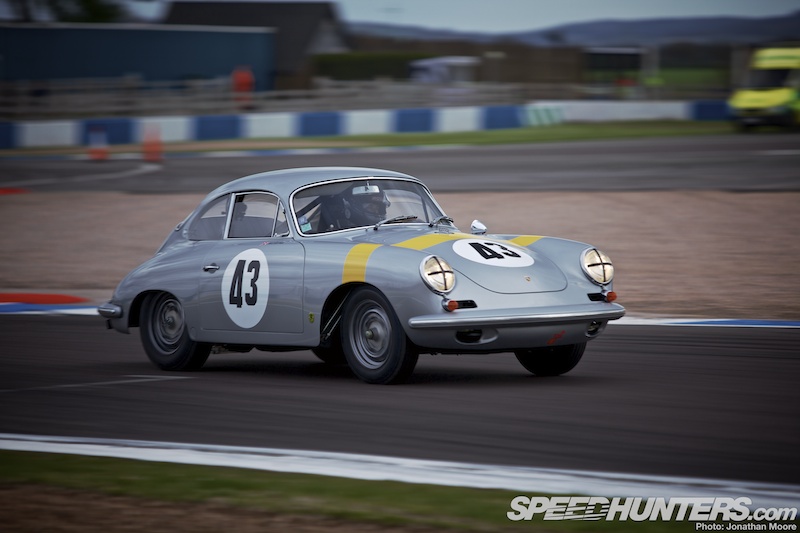 …through this 1962 356 Carrera GT2…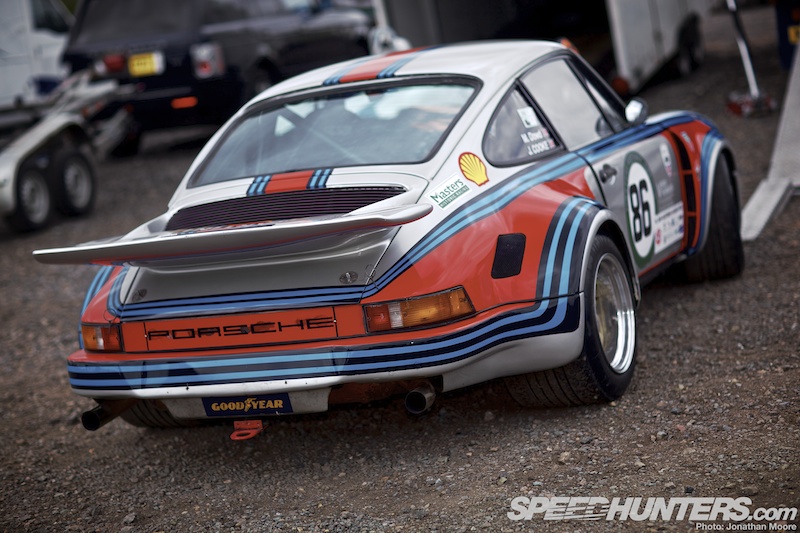 … and onto this wide-body 1974 911 RSR which had somehow muscled its way into the 1966-85 Touring Car grid.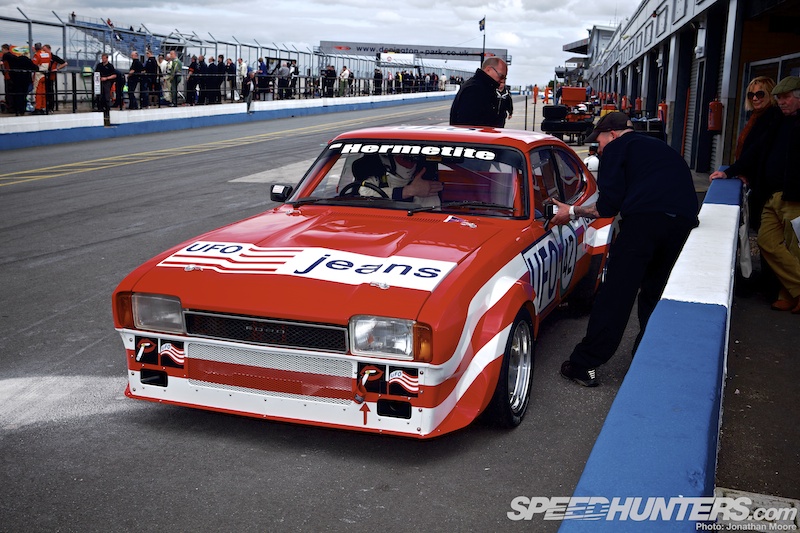 That two-decade title meant quite some spread of cars taking part, with some meeting the definition of 'touring car' better than others.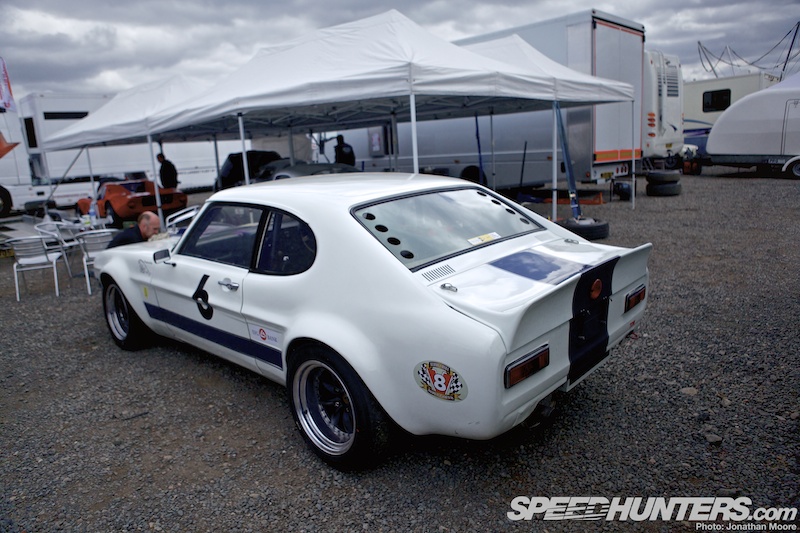 Everyone I spoke to was most afraid of the five-litre Perana Capri. A South African car by origin, as with the Chevy Firenza GT the Perana had a V8 shoehorned into the bonnet by the locals to create something a whole lot more potent. Sure enough, in both qualifying and the race this aspect was the only thing rivals saw!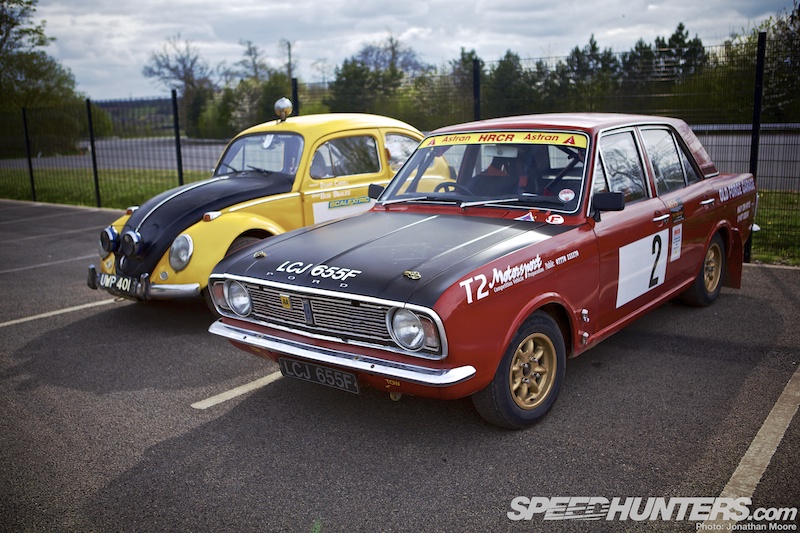 Last but not least, an autocross track was laid out on the unused Melbourne Loop part of the Donginton circuit, for the slew of historic rally cars to tackle. As with the circuit racers, the rally boys represented a wide period of competition, and the early arrivals included this fabulous Cortina MkII GT and the VW Beetle that had been so entertaining at the Race Retro event earlier in the year.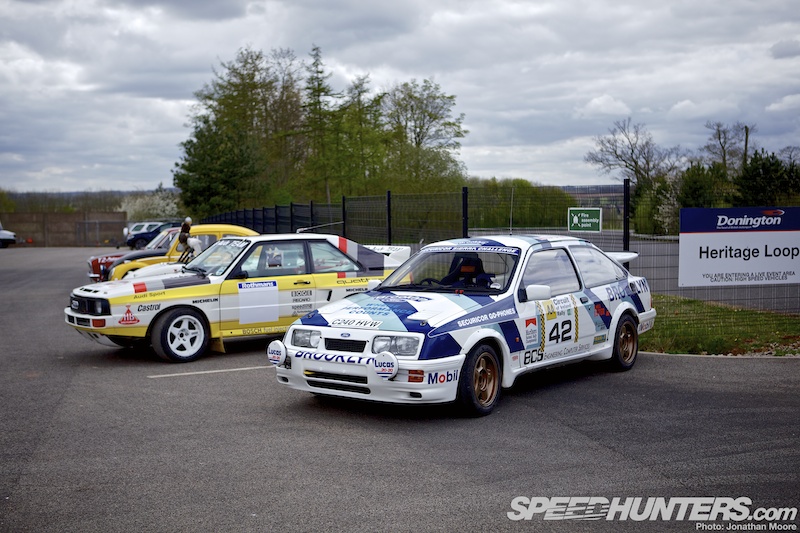 The rally cars taking part included this rather special Group A Sierra, driven by a certain Mr A Senna, which I'll be spotlighting tomorrow – along with a number of other stand-out cars. Never has picking out half a dozen cars for a spotlight been so tough…
Amongst all the positives, there is one sad postscript, as on the Sunday Christian Devereux was killed whilst driving his 1965 Mini Cooper in the Pre-66 Touring Car race: we send our condolences to his family and friends.
Jonathan Moore
Instagram: speedhunters_jonathan
jonathan@dev.speedhunters.com
Donington Historic Festival on Speedhunters
Historic racing on Speedhunters
---
---
---
---
---
---