Knowing I wouldn't have the necessary time to slowly and carefully flick through its pages, I put the new issue of MotorHead on the corner of my desk late last week after it showed up in my post box. MotorHead is the kind of magazine you put time aside for, as you know every beautifully printed page is covered in top-notch coverage.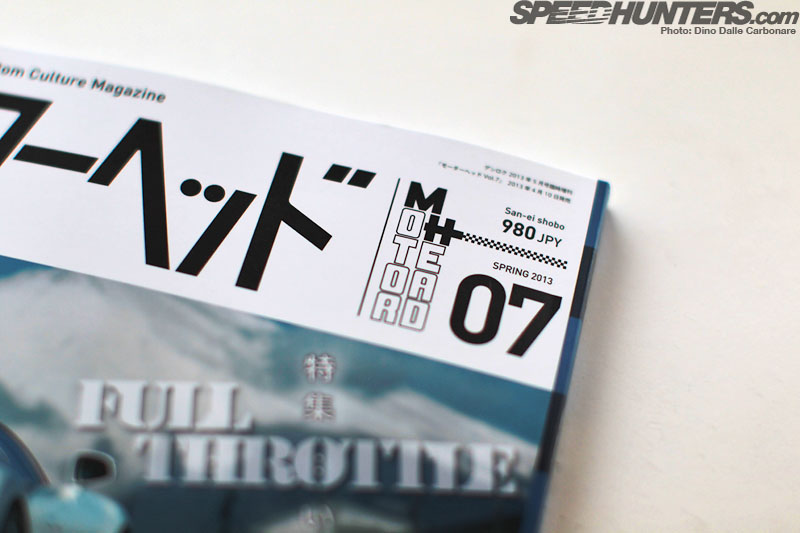 This morning – accompanied by a nice hot cup of tea – I finally sat down and opened this seventh volume up. I have been looking forward to this for a while now as I knew the hard work that Kohey Takada and his team put into making it even more special than the last one. MotorHead seems to get exponentially better…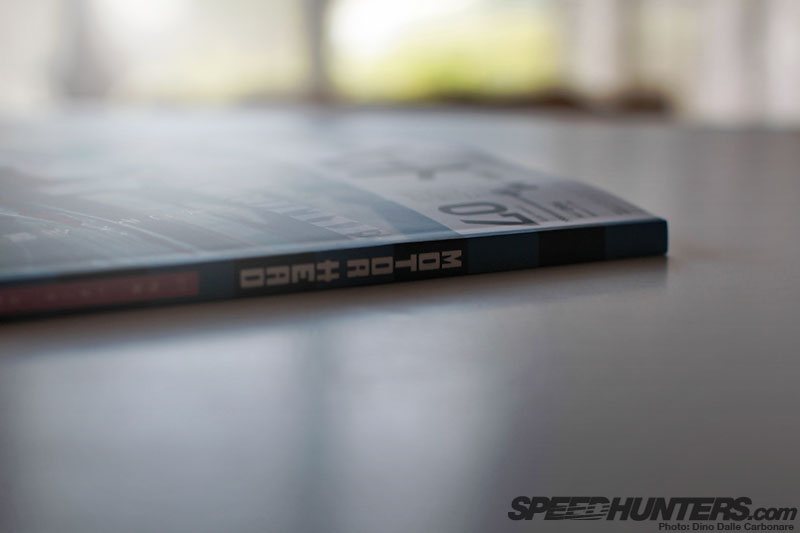 …and this 'Full Throttle' issue has quickly become my favorite so far. If you are into the extreme side of performance and style this is one mag you definitely shouldn't miss. With the zenkai theme and all I thought…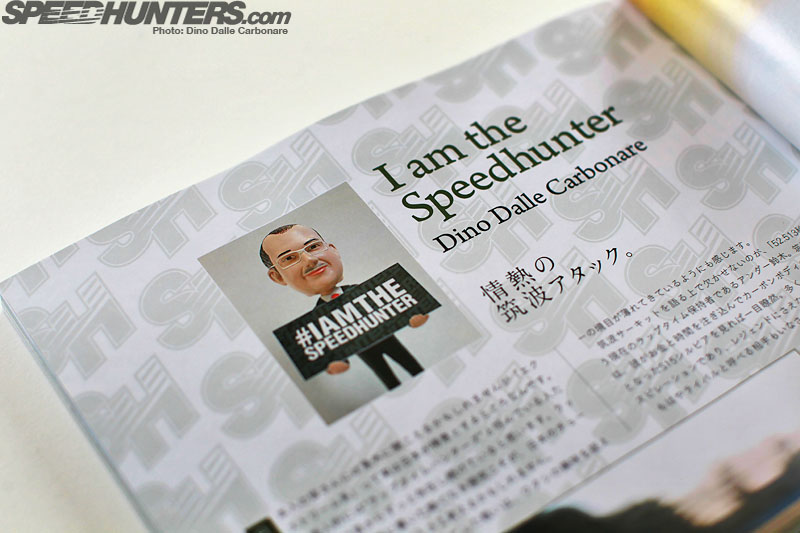 …I should dedicate my column to something that I have seen grow and explode during my decade shooting and covering Japanese car culture: time attack.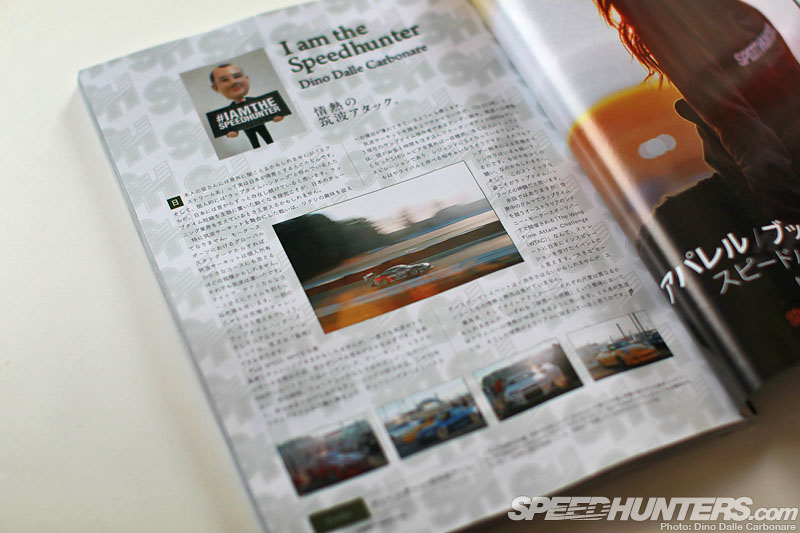 I touched on the Under Suzuki phenomenon as well as the pros and amateurs in the scene.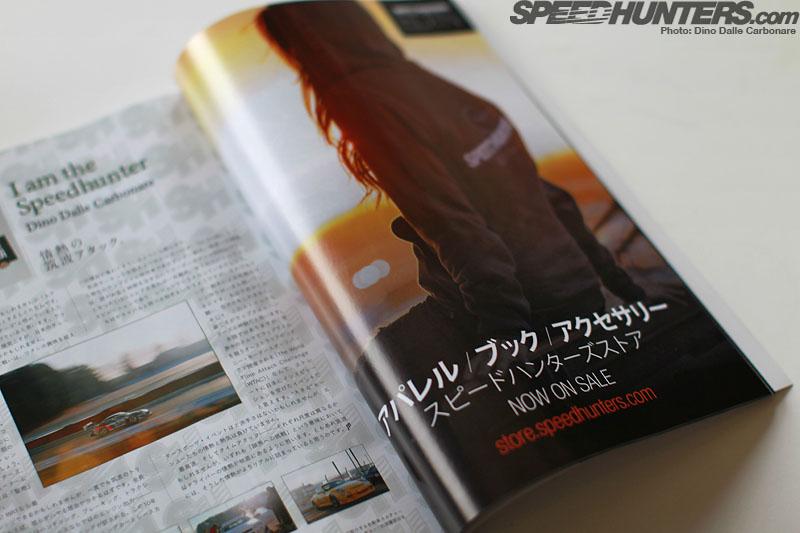 As ever, next to my column you will find a fresh new ad for the Speedhunters store…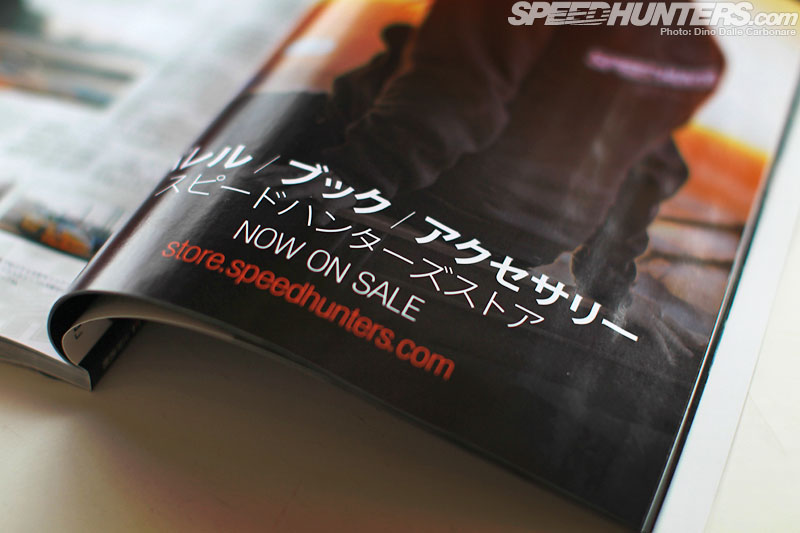 …further highlighting the partnership MotorHead and Speedhunters enjoy.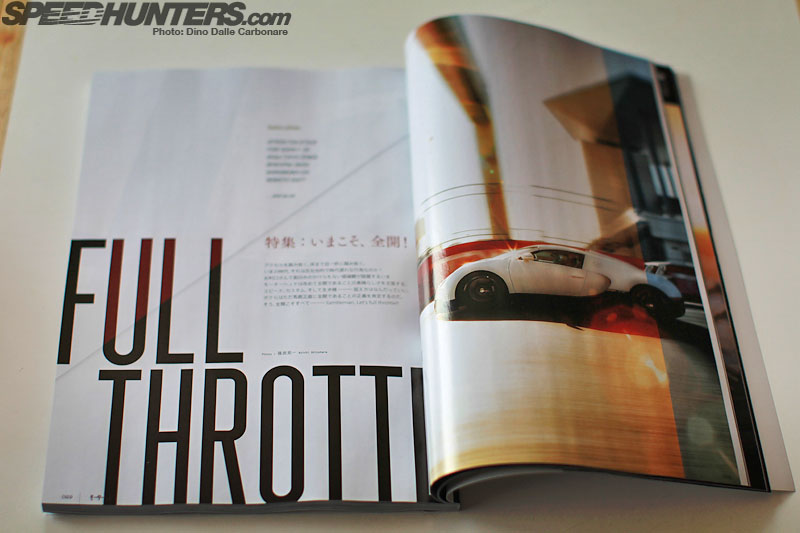 As you probably noticed on the cover, the main feature of Volume 07 is the Bugatti Veyron time attack session at Fuji Speedway.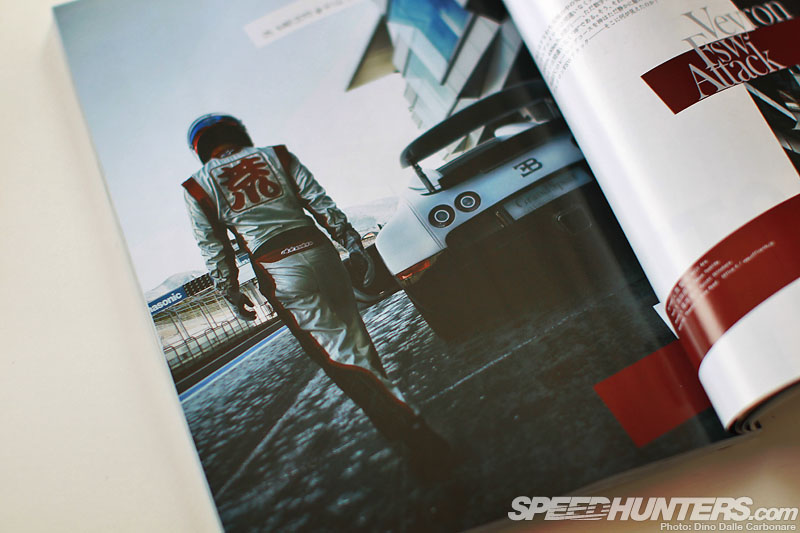 Pro Japanese driver and Best Motoring presenter Seiji Ara was called in to put the privately owned hypercar to the test…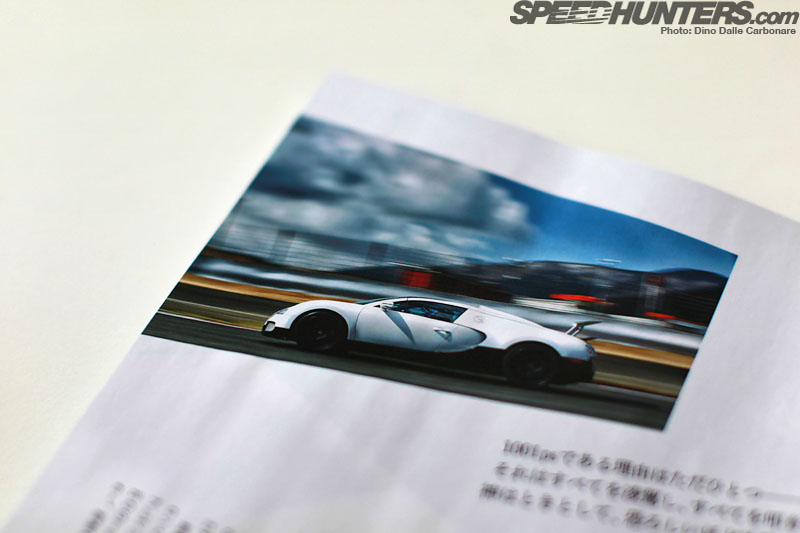 …as the MotorHead staff photographer immortalized it all for the glossy pages of the magazine.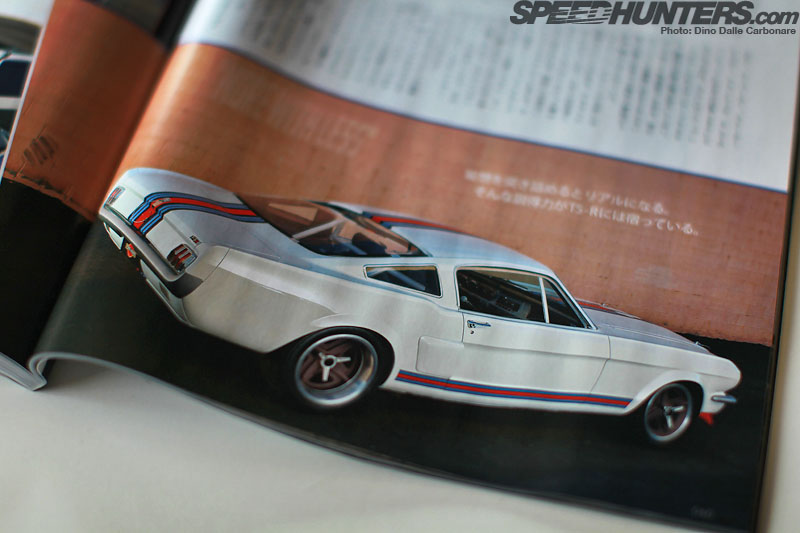 The Full Throttle piece includes unique features on cars you might have previously seen before, like the Pure Vision T5-R Mustang from last year's SEMA show.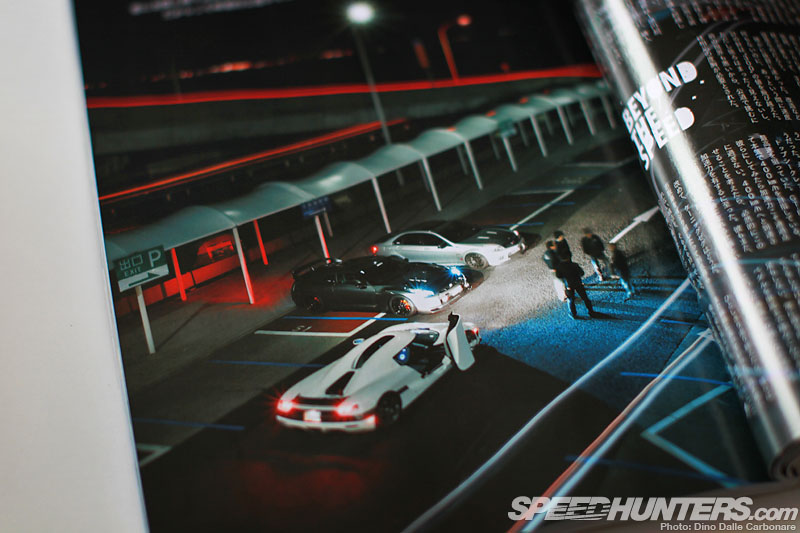 The MotorHead staff even organized their own 'Beyond the Speed' midnight meeting, calling on legendary tuner and personality Smoky Nagata of Top Secret to put one of his R35 GT-R demo cars against a Koenigsegg CCX and the First C63 AMG.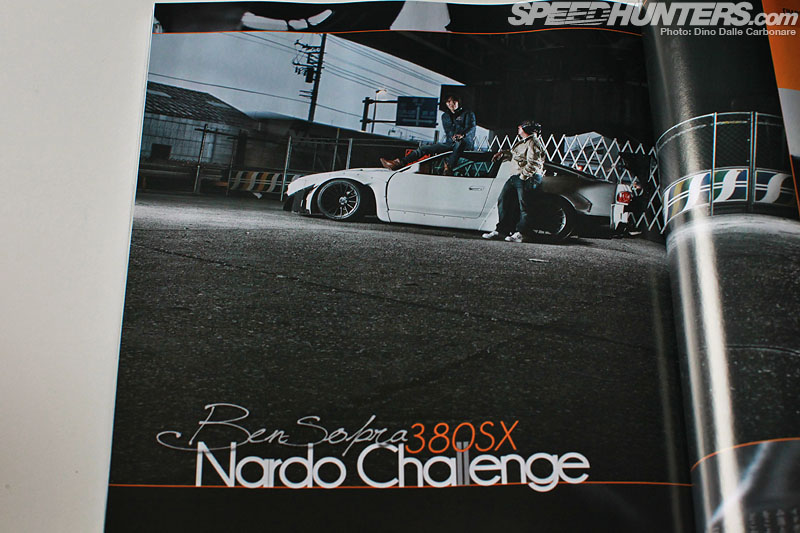 The Rocket Bunny-kitted BenSopra 380SX has easily been the most talked about Japanese tuner project of 2013 and MotorHead headed down to Kyoto to meet its creator, Kazunori Ueta, and Option magazine's chief editor Yuki Takemoto.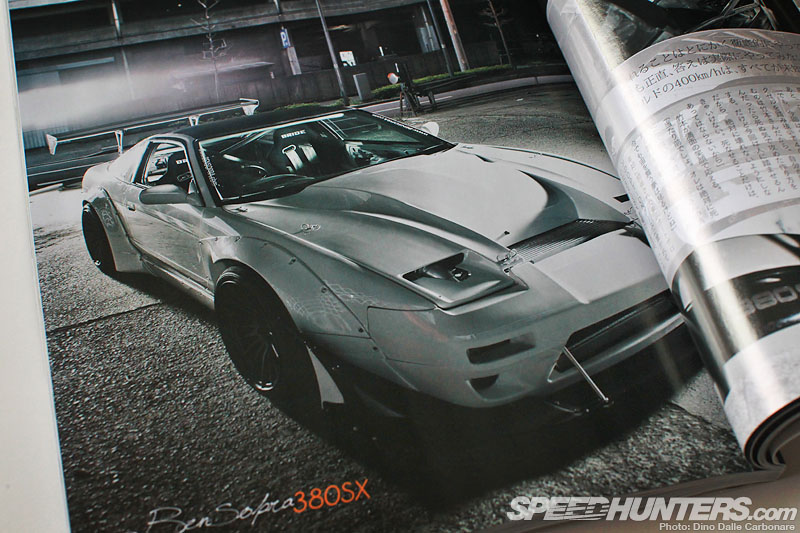 The piece on the car and the plans for next year's Nardó high speed attack, along with some awesome photography, make this one of the coolest pieces in the new issue.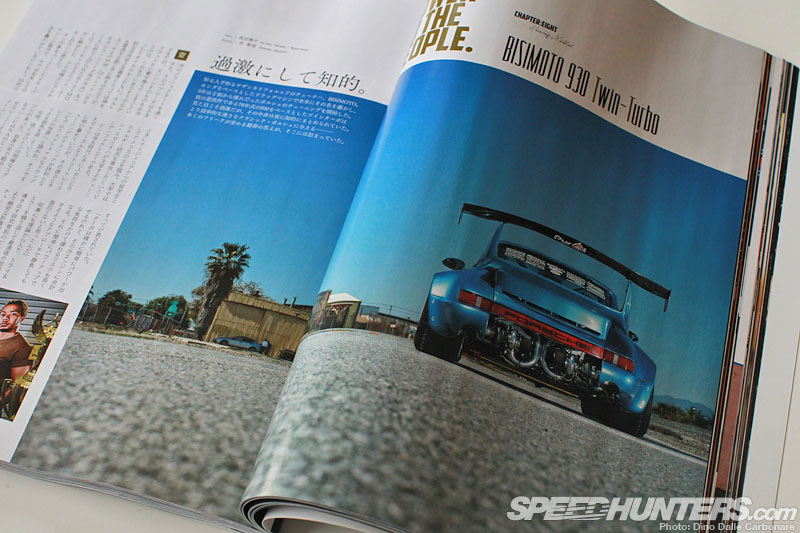 We are no strangers to the mighty work of Bizi Ezerioha of Bisimoto, and now Japanese enthusiasts will find out more about him and his wild Porsches too.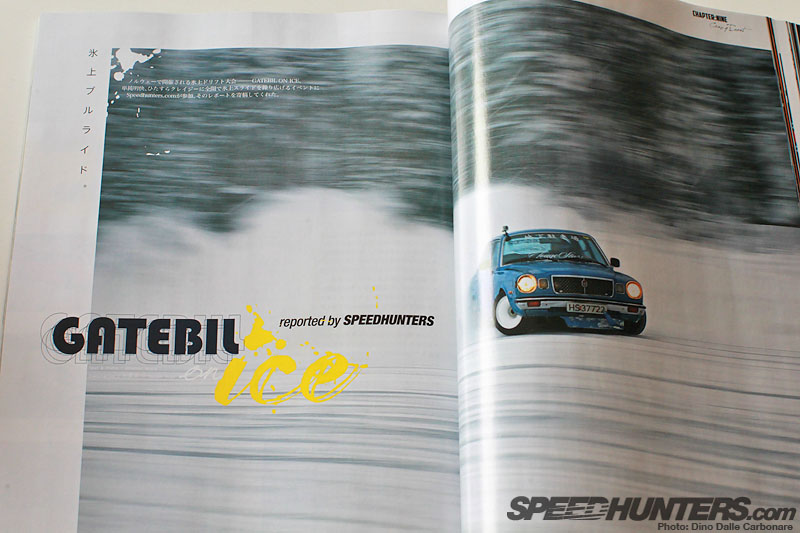 Our very own Jonathan Moore put together a great feature that perfectly fit in to the overall theme of Volume 07…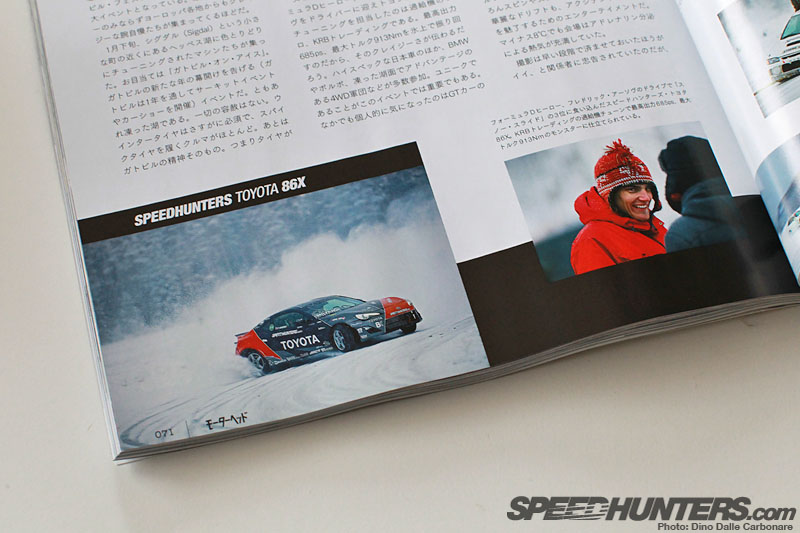 …a report from this year's Gatebil on Ice, including a shot or two of Fredric having fun in the 86X.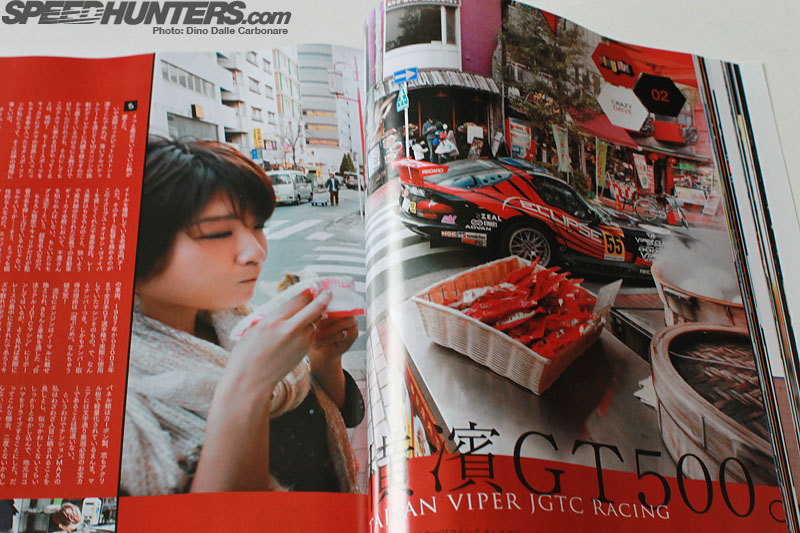 It never fails to amaze me how MotorHead manages to come up with these unique pieces, like putting the JGTC Taisan GT500 Viper on the streets of Tokyo for a 'Crazy Drive', and having Japanese car journalist Yuki Imai drive the beast around.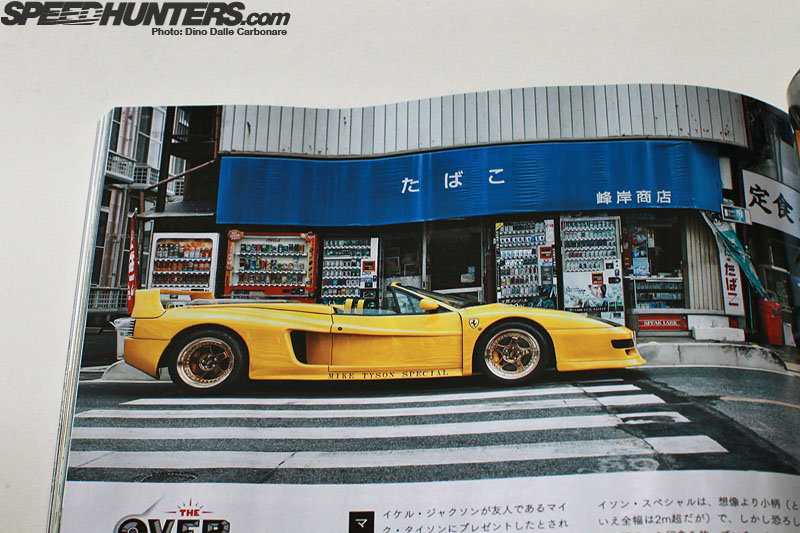 Or how about the Koenig Mike Tyson Special? You will need to get the mag to find more on this vintage custom creation.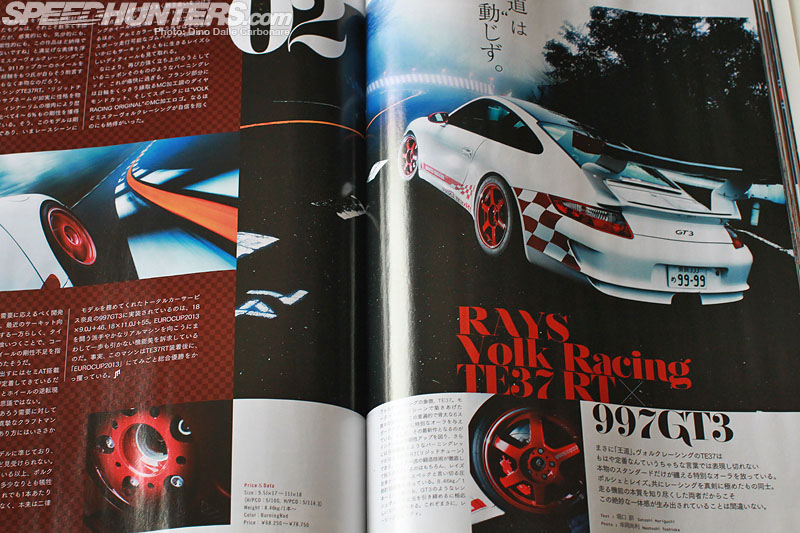 You can also read all about RAYS Engineering's latest performance oriented wheel, the Volk Racing TE37RT, which has just been released in Porsche sizes for those that don't want to sacrifice rigidity for lightness.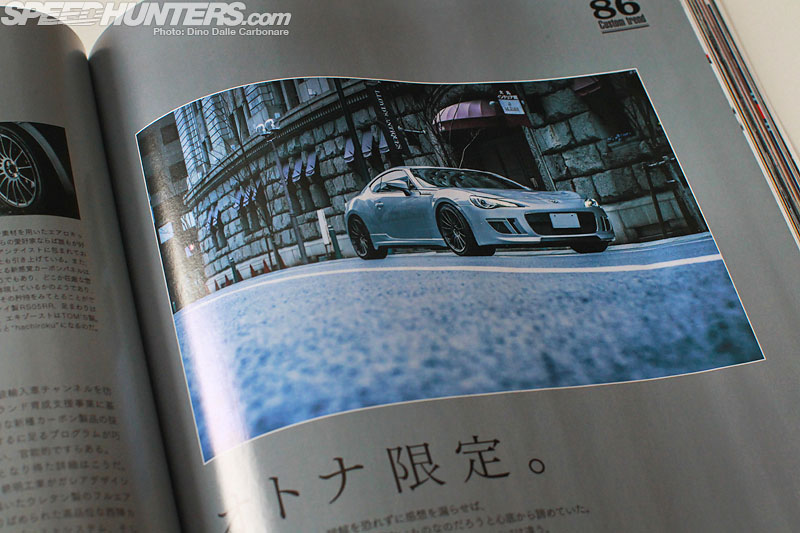 MotorHead may deal primarily with the more exotic and premium side of things but it certainly doesn't forget to give space to the more affordable vehicles out there, like the this piece on the Netz Toyota Hyogo 86 shows.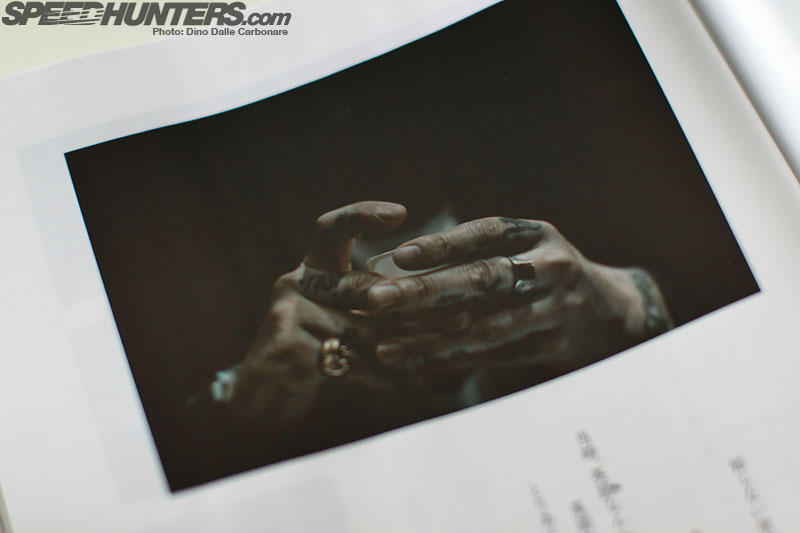 A lot of importance is given to the lifestyle element in the magazine and it's probably one of the most valuable aspects to the publication as a whole. Showcasing cars is one thing, but often the real story lies in the people behind the builds.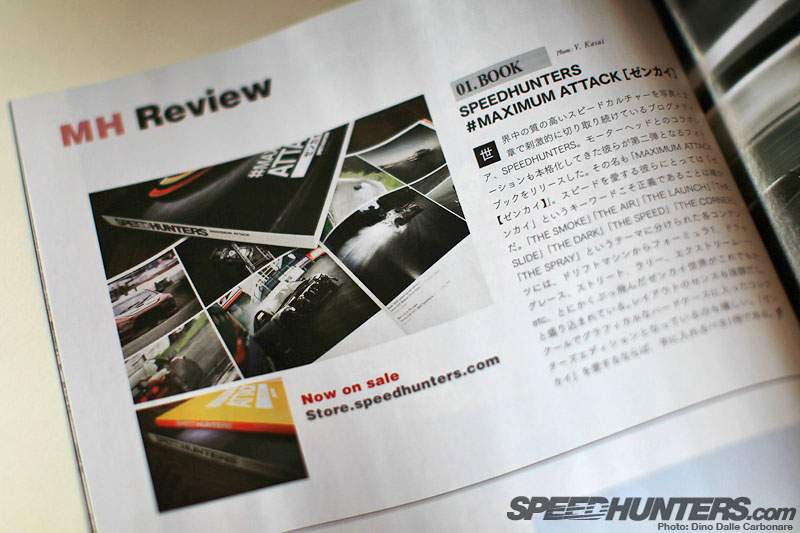 And finally our #MAXIMUMATTACK photography book got some space in the MH Review section at the back of the magazine, so many thanks to the MotorHead crew for that!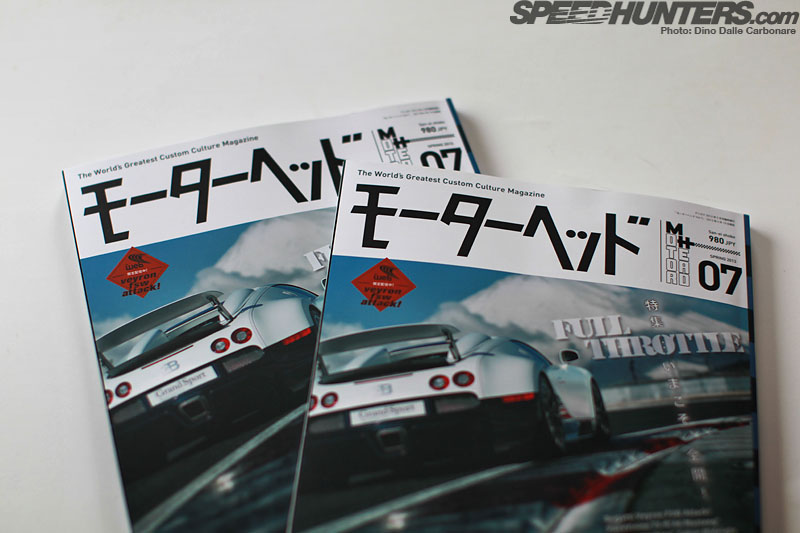 Volume 07 is already on sale in selected bookstores in Japan and available for worldwide shipping through MotorHead's website. Oh and don't worry if you don't read or understand Japanese, this is a magazine that communicates and gets its message across by a variety of means– language not necessarily being one of them. One more to add to the collection for sure!
Dino Dalle Carbonare
Instagram: speedhunters_dino