Now this is a theme reveal worth shouting about. Last week we asked you to submit your best supercar and exotic photographs and my oh my, did you respond. The featured image this week is a pristinely presented Maserati MC12 shot by Hussein Zain. The centred composition is perfectly balanced, and the processing is superb. It's a great example of seeing a shot and then doing everything in your power to make it happen.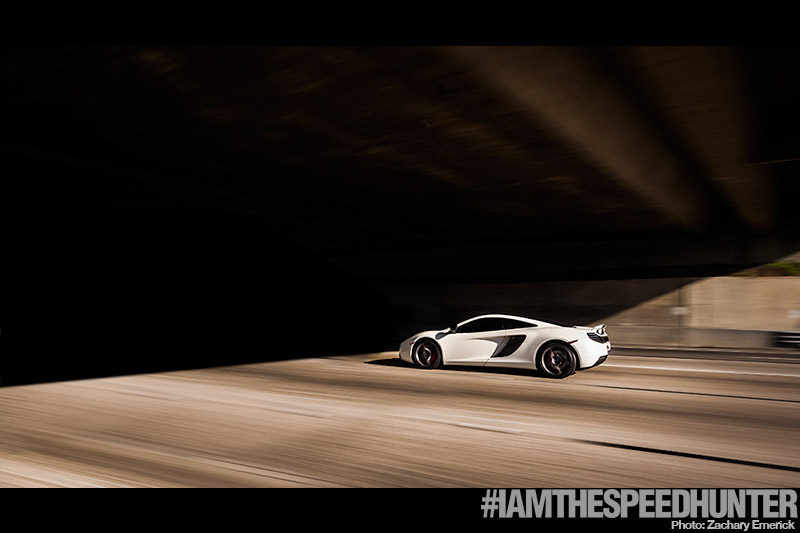 I love the strong contrast here, with little to no distraction. Shooting from car-to-car can be quite difficult but Zachary has nailed this one.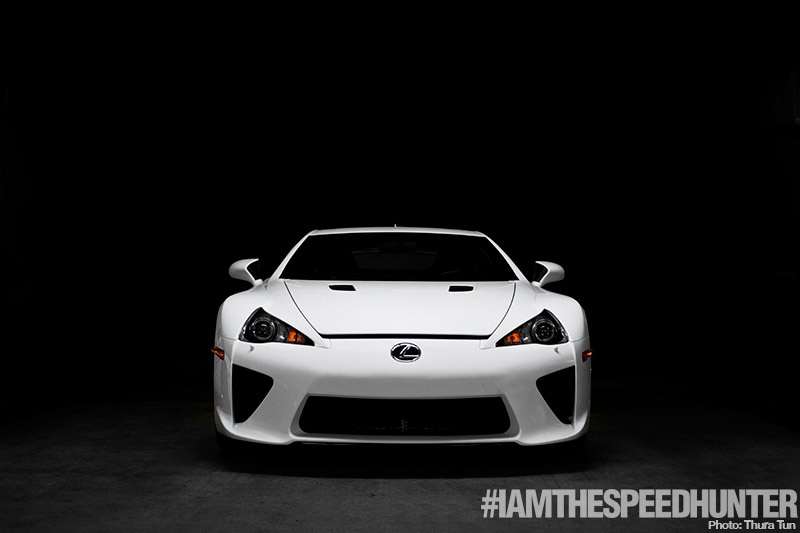 Thura's submission jumped out of my inbox and punched me in the face. It's such a strong image with the white LF-A and the dark backdrop.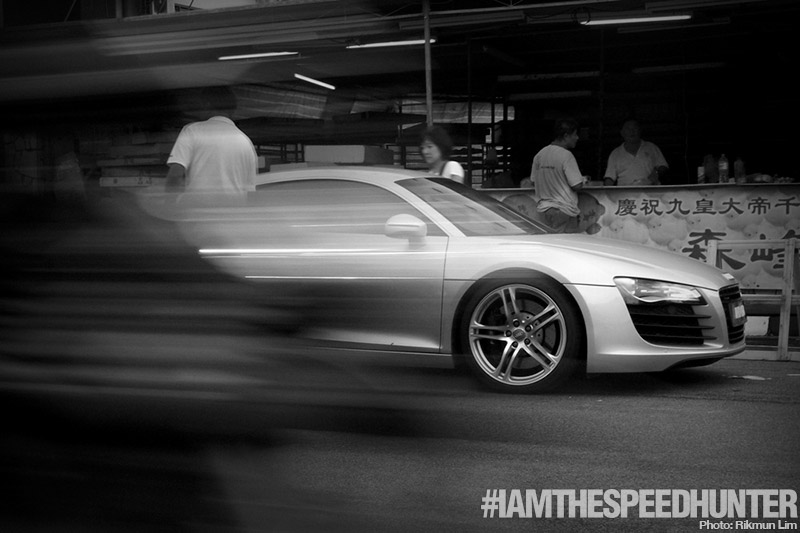 I love this almost sneaky capture of the R8. The foreground blur is caused by something moving quickly in front of the camera, but creates this interesting glimpse of Audi's supercar.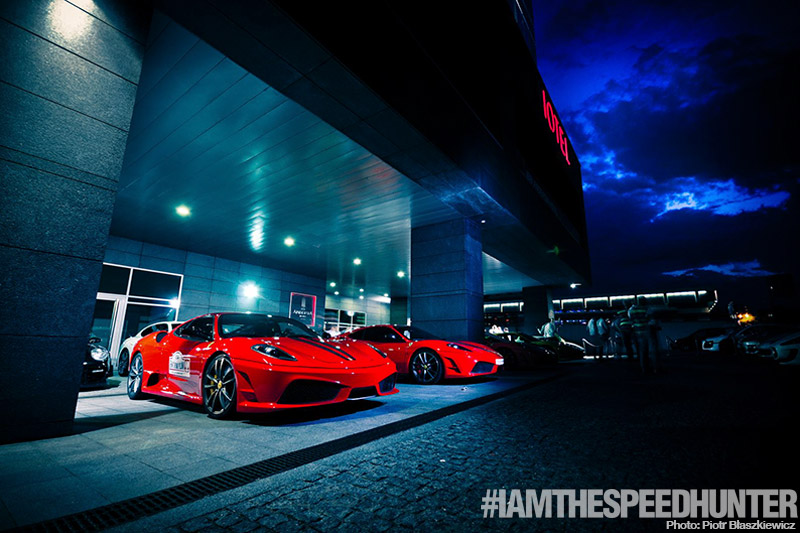 Some really interesting colouring going on here; the striking red of the two F430 Scuderias complimenting the blue and green backdrop.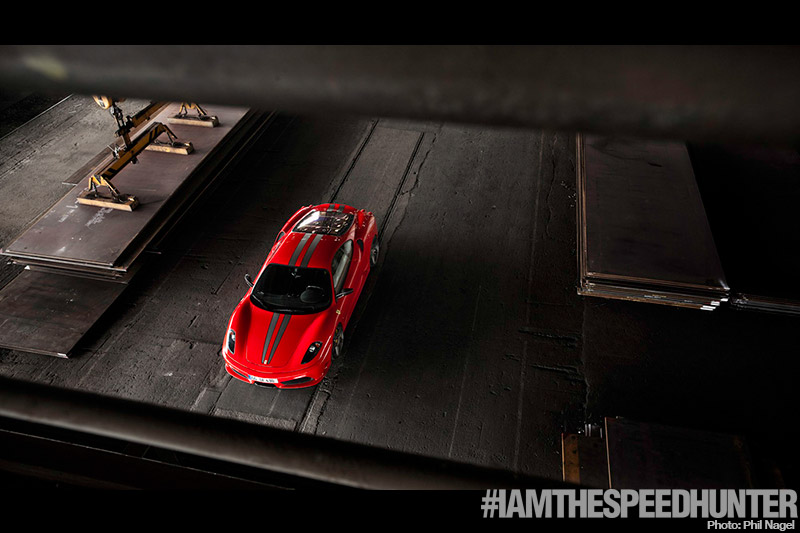 Another Scuderia, but a completely different point of view. Always utilise each location to its maximum, even if it involves heights.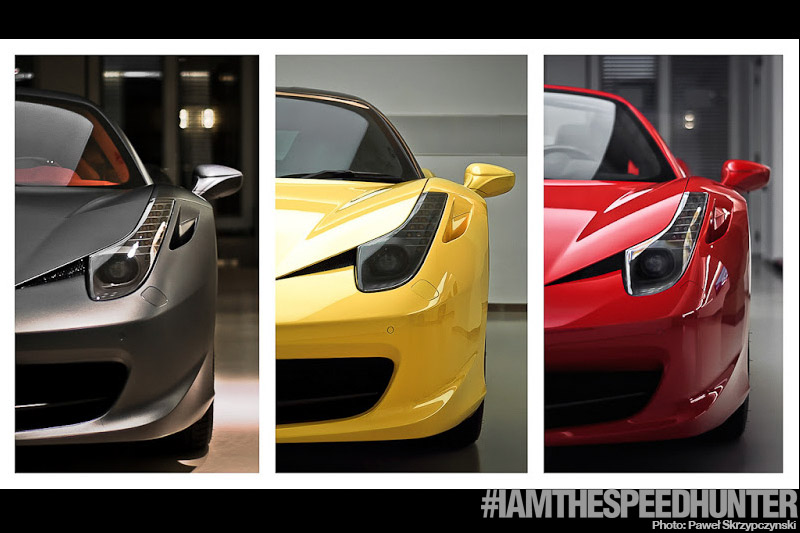 This is an interesting triptych by Pawel, showcasing the colours of three different 458s. The presentation and white frame is quite neat and adds to the appearance.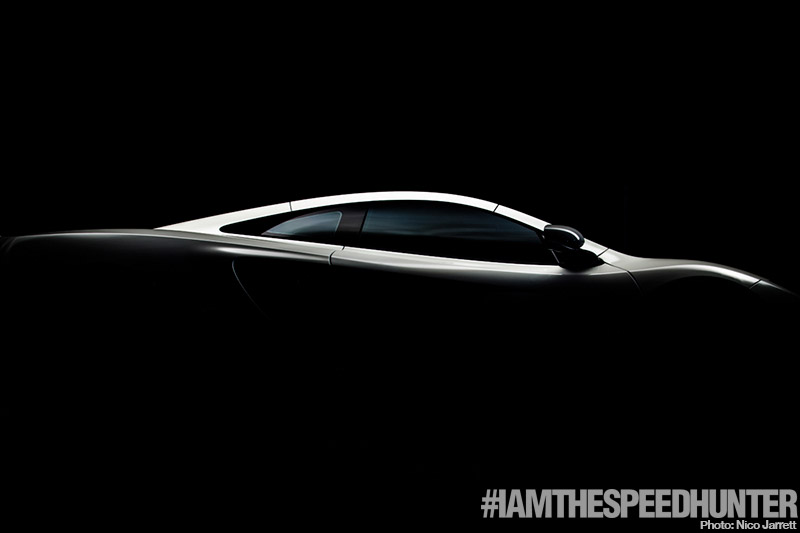 This is a really special submission by Nico, who light painted this MP4-12C. By lighting from above, he's created this magical semi-silhouette.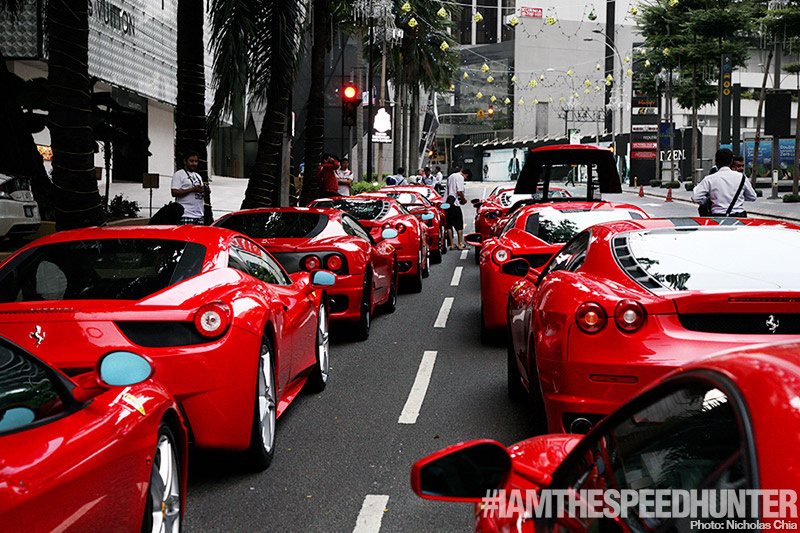 I think this is a traffic jam I could deal with being in. Nicholas has increased the reds here for effect, and I think it works quite well.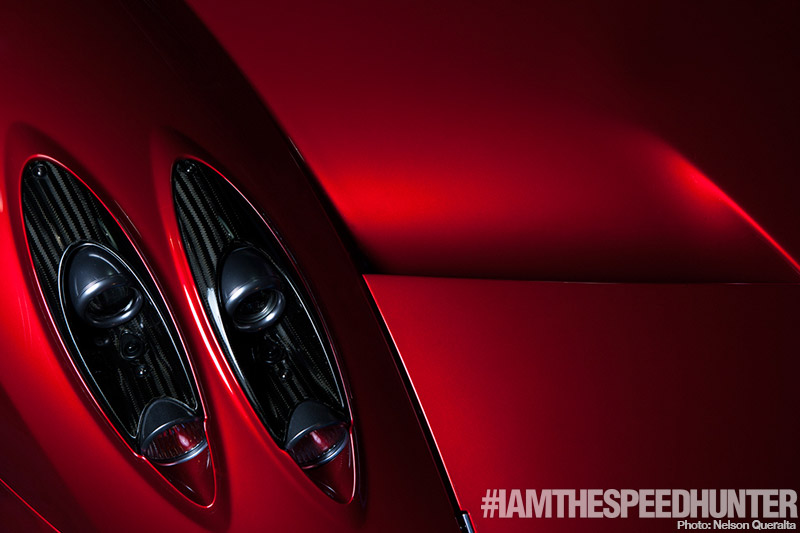 This is just, yeah, wow. Nice and soft lighting for a detailed look at the front of a Huayra.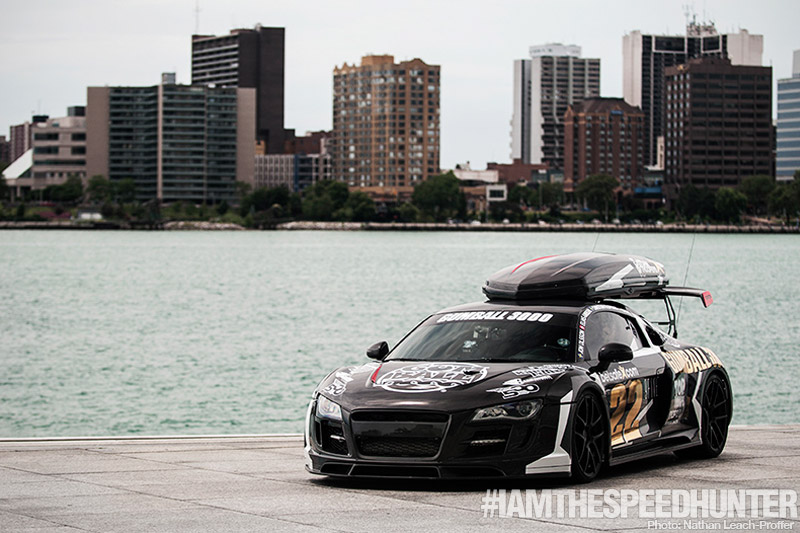 This is your typical front three-quarters shot executed perfectly. Notice how there is nothing dissecting or distracting from the car.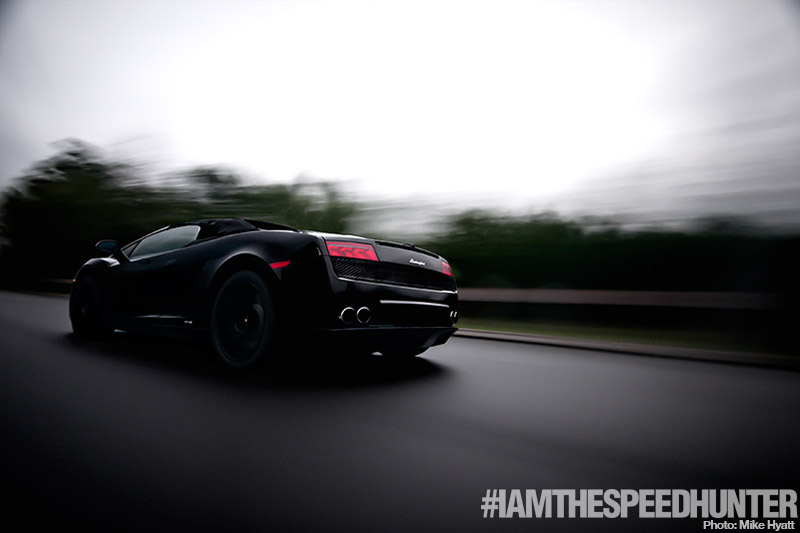 Quite a moody rig shot from Mike Hyatt here – overcast skies with a black-on-black Gallardo. The reds are really popping here.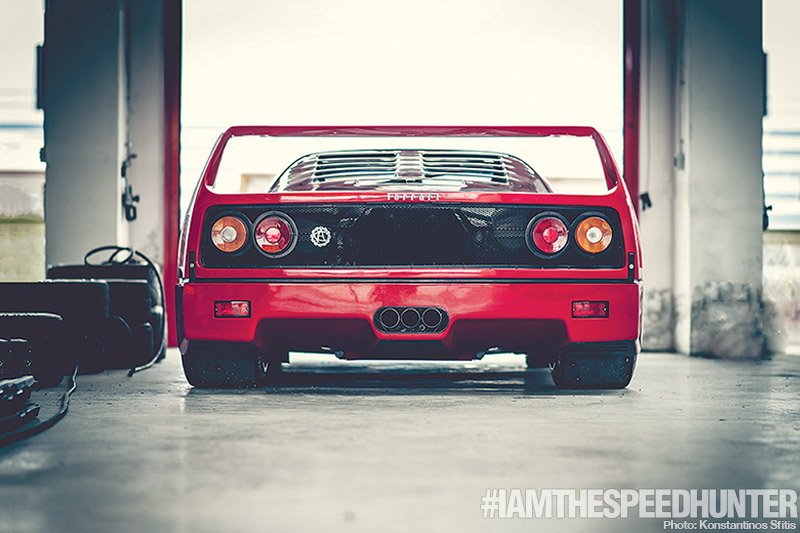 I quite like the vintage processing treatment applied to this F40 photograph.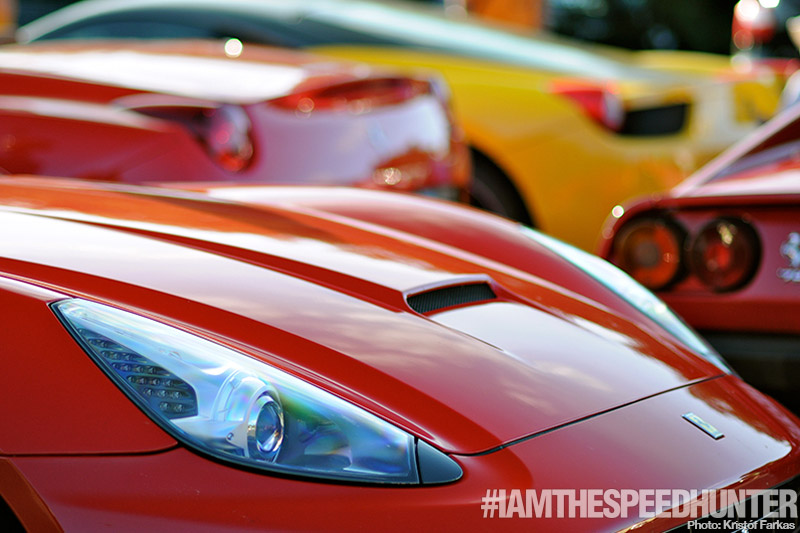 This is really neat, the entire frame is full of Ferrari.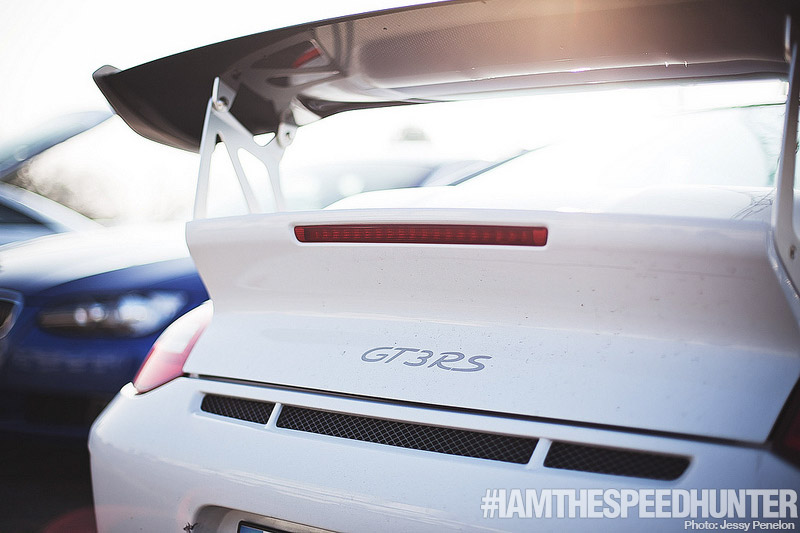 Shooting into the sun is something we're all told we should never do by our peers, but when you figure out how to control this properly, it becomes something you should always do.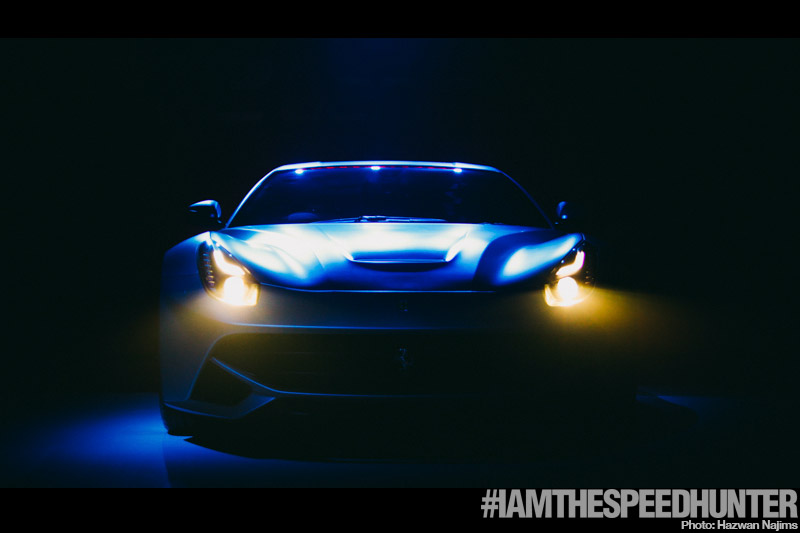 I'm not sure of the situation surrounding this but, wow, what a capture. The blue and yellow colour contrast works so well, as does the lighting.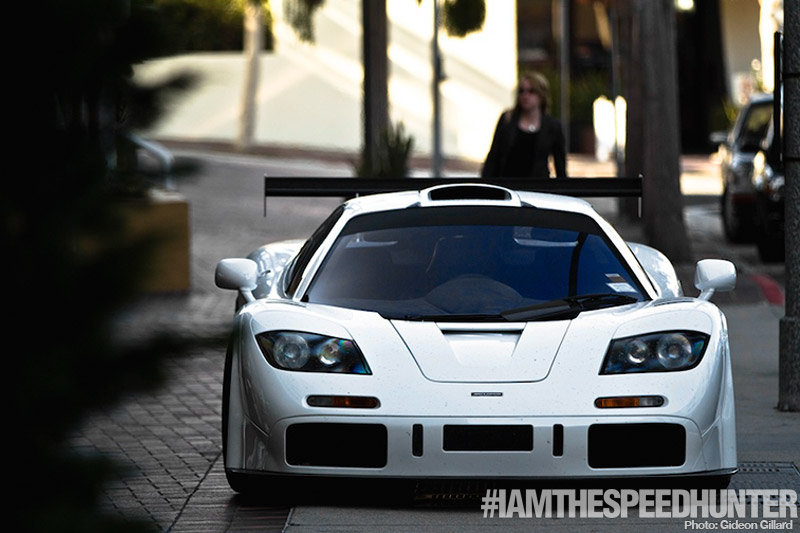 Another capture in the wild, using a shallow depth of field to help the car stand out against its background.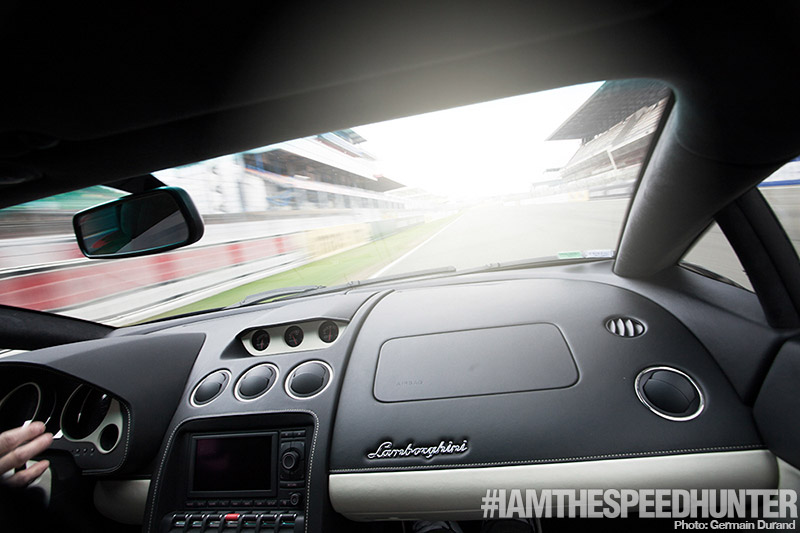 A great capture from the passenger seat. A slow shutter was used to emphasise the speed and movement of this hard charging bull.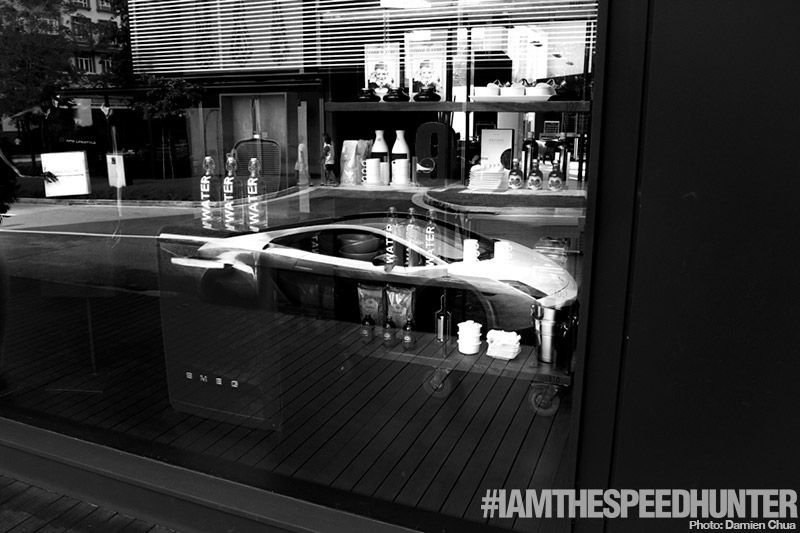 This was one of my personal favourite submissions this week. I was once told by an old mentor of mine, that the greatest shot is often behind you. Perfect case in point.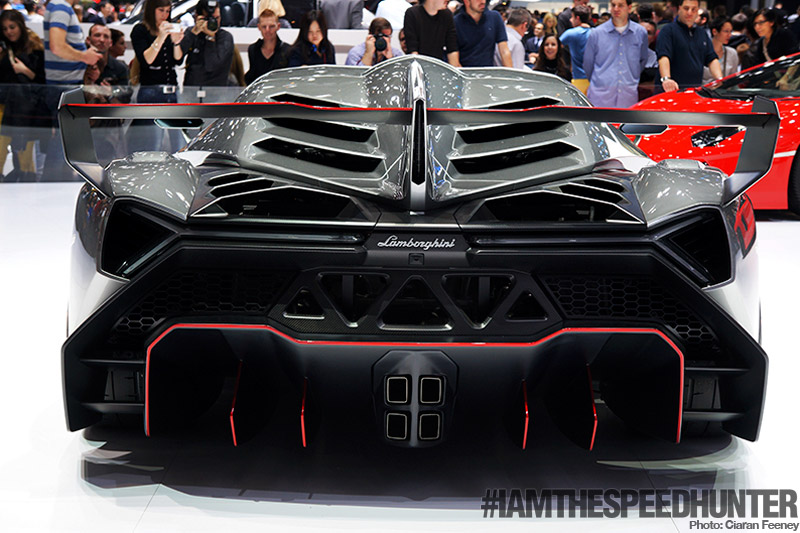 Ciaran is new to #IAMTHESPEEDHUNTER, but I think he's done a great job capturing the rear details of the Veneno.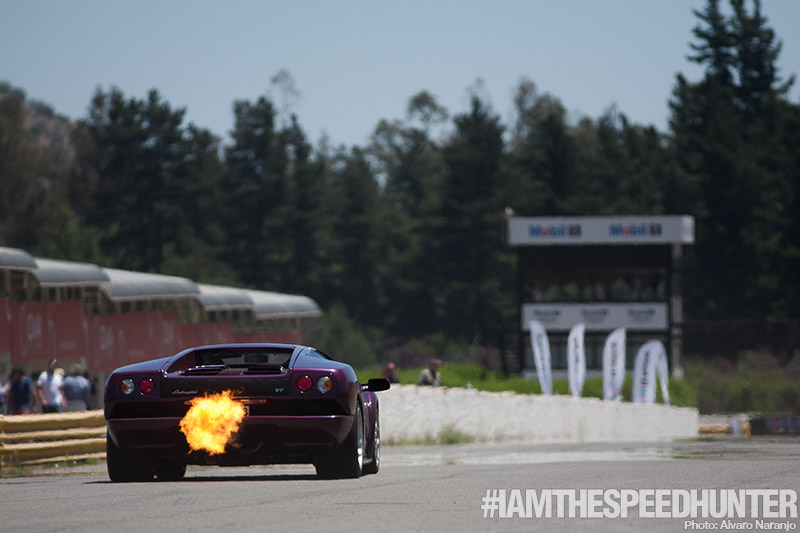 Wrapping this up with a flaming ending. Again, a shallow depth of field is used to focus your eye on the car but with the added bonus of capturing that huge – but brief – flame. You often won't realise you've captured that moment until you review your images afterwards, it's that quick.
That's all for this month, but I'll be back next week with a new theme and a guest blog from Mr. Rob Blank.
Safe and happy shooting!
Paddy McGrath
Twitter: @PaddyMcGrathSH
Instagram: speedhunters_paddy
paddy@dev.speedhunters.com
About #IAMTHESPEEDHUNTER
We created #IAMTHESPEEDHUNTER to allow you the opportunity to share your skills and car culture experiences from around the globe with the rest of the Speedhunters audience.
How do you get involved? It's simple…
Flickr - Join our #IAMTHESPEEDHUNTER Flickr Group and share your favourite photos with us and others.
Instagram – Follow us on Instagram at @TheSpeedhunters and tag your own car culture images with #IAMTHESPEEDHUNTER
Twitter – Follow us on Twitter at @SPEEDHUNTERS and share your tweets with the #IAMTHESPEEDHUNTER hashtag.
Tumblr – Visit our Tumblr page to view the latest #IAMTHESPEEDHUNTER tagged images.
E-Mail – If you've been to a cool event and captured some amazing images, be sure to e-mail them to us on iamthespeedhunter@dev.speedhunters.com and tell us a little bit about the event. The images need to be a minimum of 800×533 pixels.
Have you submitted already but yet been featured? Here are some tips to help you…
DO – Tell us your name!
DO – Submit your best work, regardless of when it was taken
DO – Take your time shooting and consider each detail
DO – Try to submit each image no larger than 1000PX wide
DON'T – Put a huge watermark on it. We'll make sure you're credited
DON'T – Send us huge image files that kill our e-mail system
DON'T – Send us scary ZIP or RAR files
日本のSpeedhunters読者にお知らせです。
Speedhuntersでは、週一回#IAMTHESPEEDHUNTERにて、読者の皆さんから寄せられたカーシーンの投稿写真を紹介しています。
投稿写真は、カーレース、カーショー、イベント等、車に関するものならなんでもOKです。
Speedhuntersで皆さんの撮ったカーシーンショットを世界中のファンに紹介して、あなたもSpeedhunters記者の仲間入りしましょう!
#IAMTHESPEEDHUNTERには、ツイッターかインスタグラムにて簡単に写真を投稿していただけます。
上記方法で写真を投稿する際は、写真に#IAMTHESPEEDHUNTERのハッシュタグを付けてください。
また、メールアドレスiamthespeedhunter@dev.speedhunters.comでも投稿受付しています。
写真は、800×533 ピクセル以上のJPGのフォーマットでお願いします。
上記サイズより小さい写真ですと、すばらしい写真でもサイトの写真サイズの関係上掲載できないことがありますのでお気をつけください。
投稿された写真は世界中のSpeedhunters読者とシェアされますので、あなたのベストショット写真を投稿してくださいね!
また、写真に併せてどういった写真なのか、どこで撮られた写真なのかの説明と投稿者様のお名前を明記の上投稿お願いします。
皆さんからの投稿お待ちしています!