From the moment I returned from my first trip to Japan in 2011, I was obsessed. My fascination with Japanese culture and the beautiful nostalgic vehicles that came along with it grew every day, and the idea of going back there began to consume my thoughts on a daily basis. My mental list of 'stuff to do when I go back to Japan' was getting ridiculously long, so this year I decided it was time to put an end to my daydreaming and start making some of those dreams actually happen.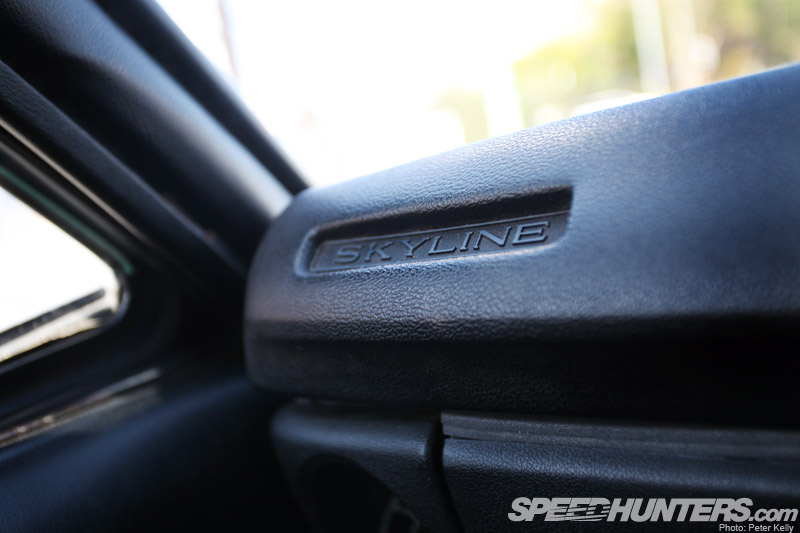 Driving a vintage Japanese car through some of Japan's famous mountain roads has always been number one on my to-do list, and after a little research, a bit of help from fellow Speedhunter Dino Dalle Carbonare and a lot of Google Translate, I eventually managed to arrange the perfect car and location.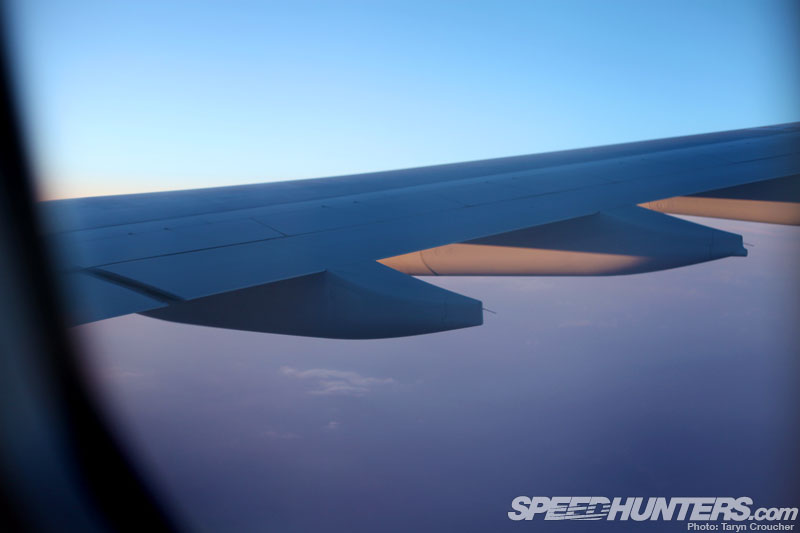 After what felt like the longest two years of my life, earlier this month I finally boarded a plane bound for Kansai Airport once again, and I couldn't contain my excitement!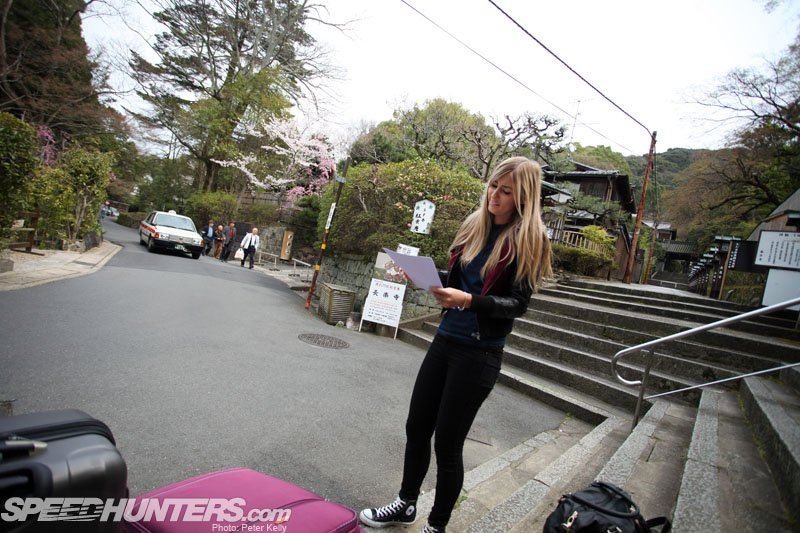 After a bit of general sightseeing and getting lost on many occasions, it finally came time to travel down to Hakone, a popular tourist destination spot less than 100km south-west of Tokyo. It was there that I had arranged to meet with a very special car…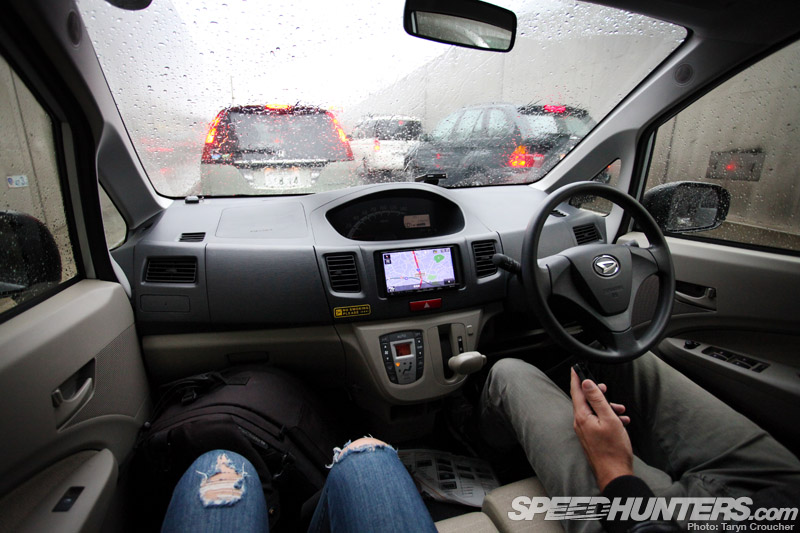 … but in order to get there, I first had to pick up this very small, and I mean tiny Daihatsu Move rental car. With all of its three cylinder, 660cc glory and with a top speed of 131 km/h, thankfully this was not going to be the car that the story's about!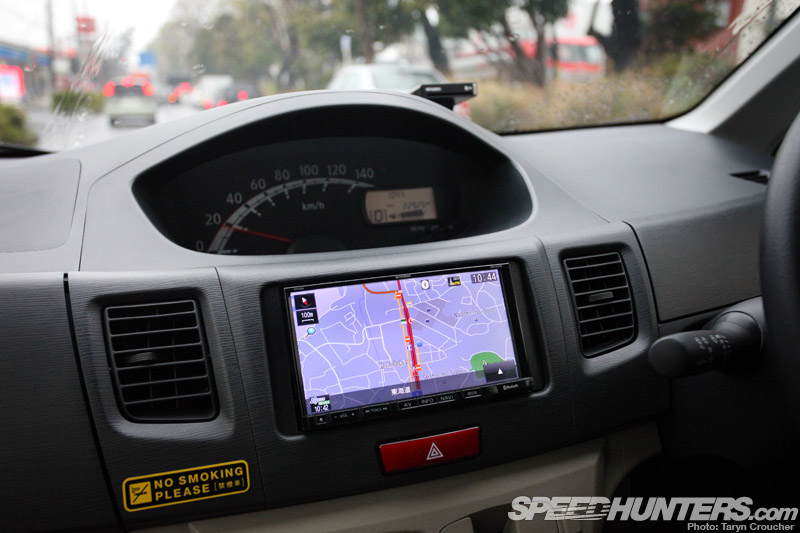 The Move also had a full navigation system, which was very handy for getting around. If you understood Japanese. If this photo could talk, it would be saying, "PERFORM U-TURN NOW, PERFORM U-TURN NOW, PERFORM U-TURN NOW!"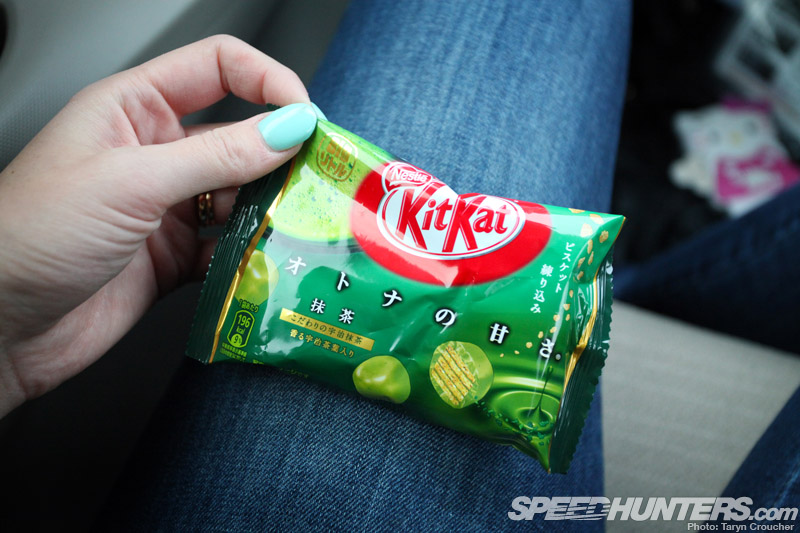 Luckily we had stocked up on plenty of okashi, like these green tea flavoured Kit Kat bites to keep us going!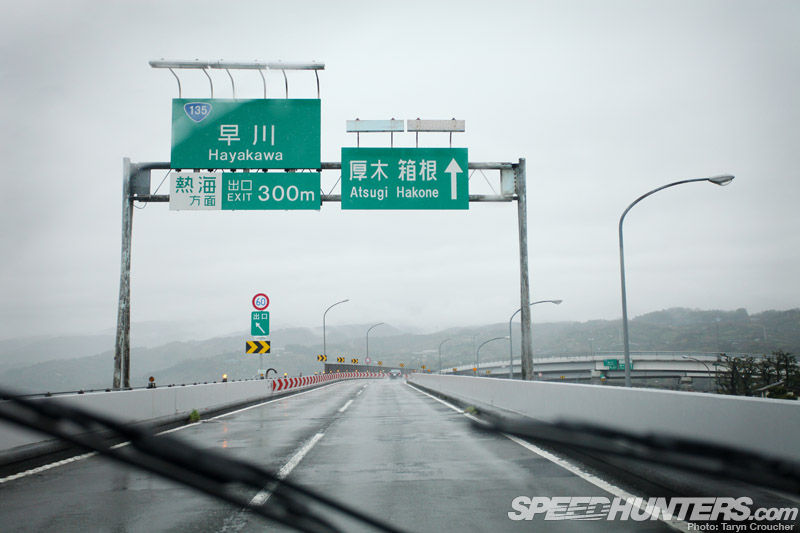 After what seemed like far too long I finally managed to get the GPS system to shut up (by that stage we were using Google Maps on my iPhone!) and then we were back on track and in the right direction, taking the scenic route through Kamakura and past Enoshima…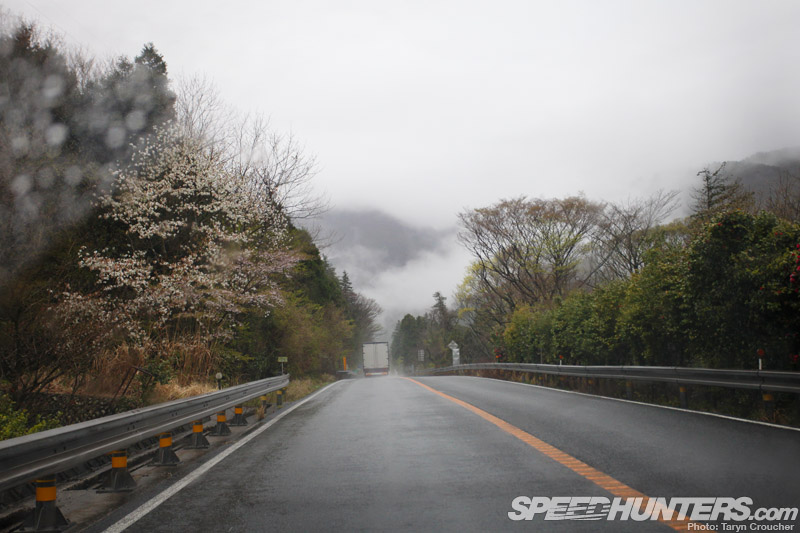 … and then finally into the misty mountains. If you've been keeping up with the latest episodes of Initial D, you'll be familiar with Hakone's 'white demon', the blinding fog that creeps into Hakone's mountains and makes driver visibility extremely poor. As you can see, it really exists! It sent shivers through my spine when I realised.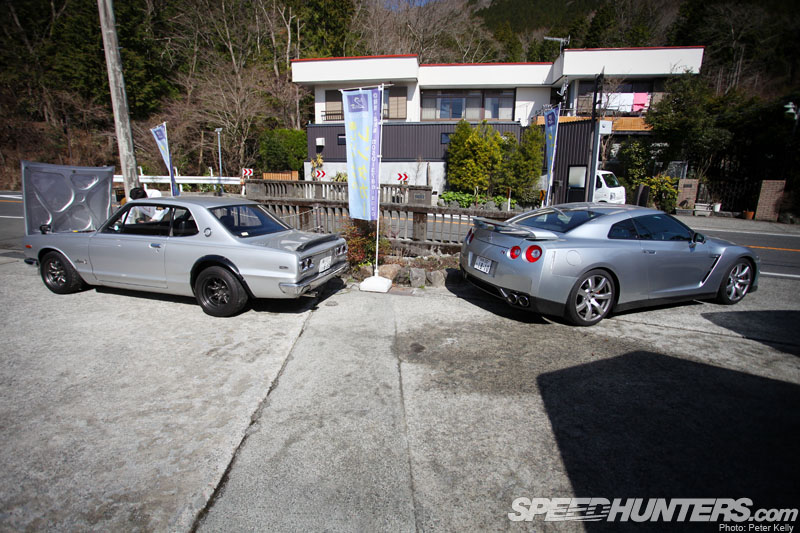 The next morning I headed over to meet Yokoyama-san, the owner of a company called Fun2Drive. Looking at my map, the address I'd been given seemed to be fairly in the middle of nowhere, but when I pulled up I knew instantly that I was in the right place…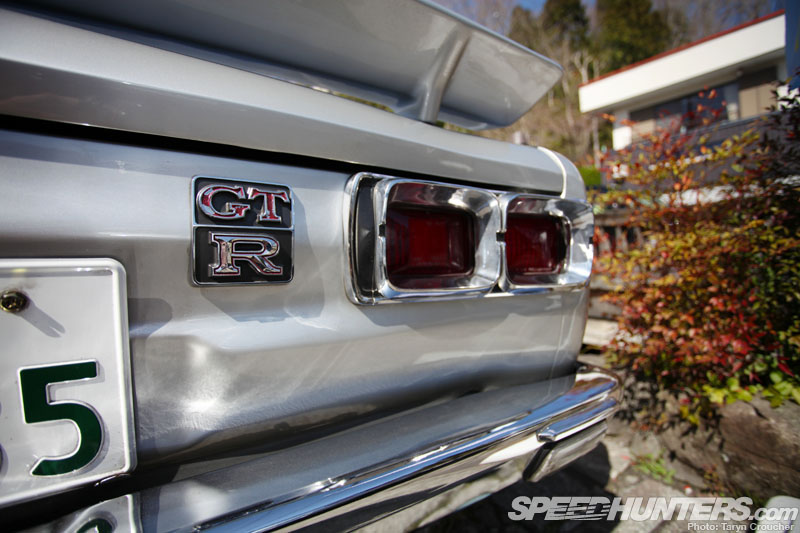 … because this stunning '71 C10 Skyline GT-R replica was parked right out front.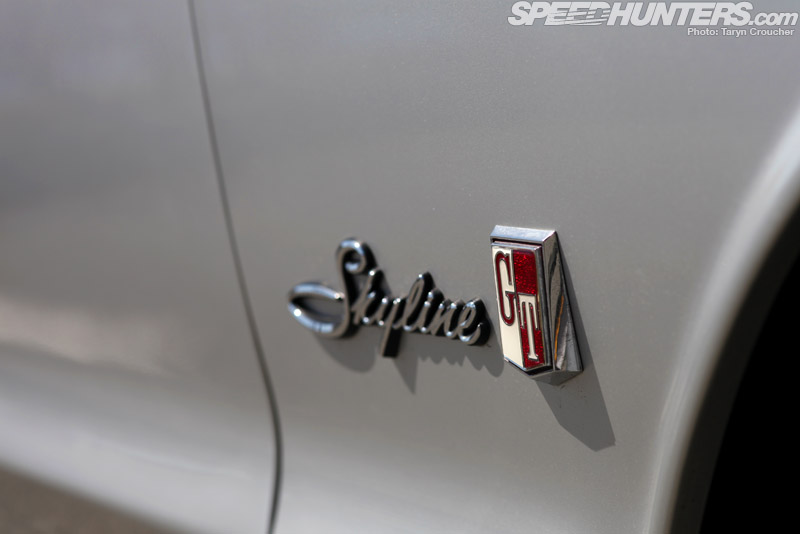 Built using a 2000GT as the base car, the replica was in near-perfect condition. But the best part about all of this?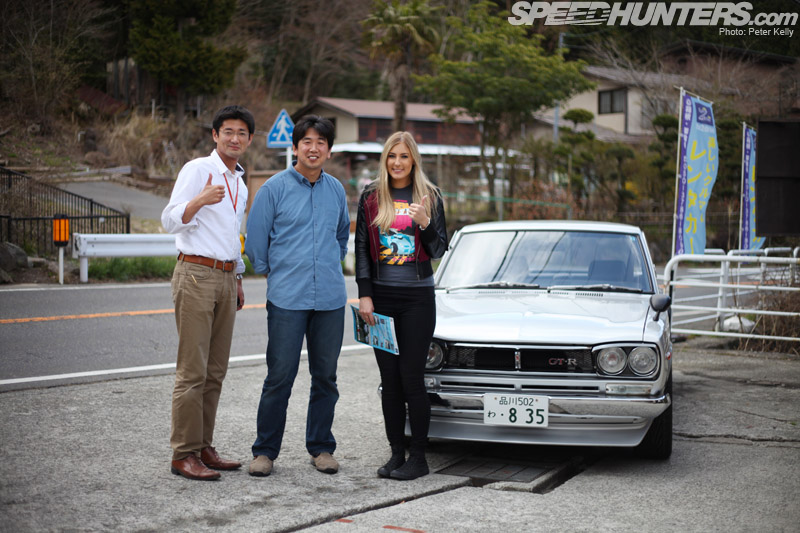 It was waiting for me to get behind the wheel!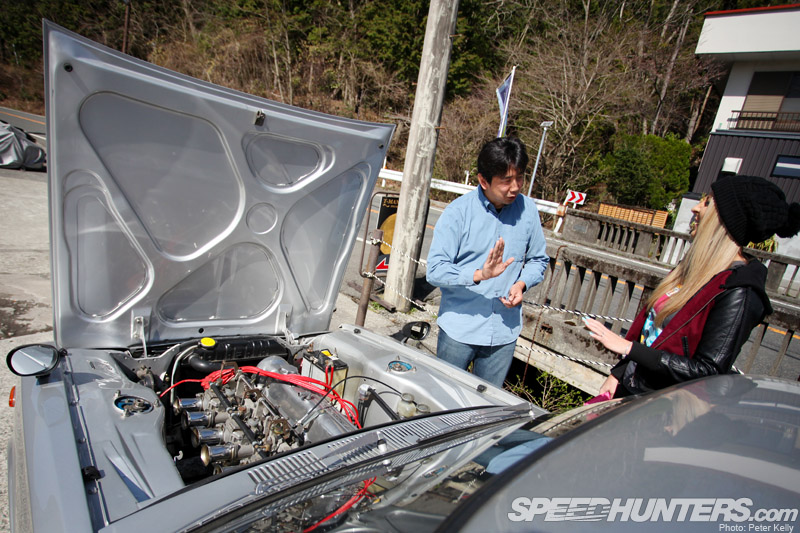 Here Yokoyama-san is explaining to me how when you put your foot on the brake pedal, nothing really happens, so I should be careful. Hmm… that should be interesting!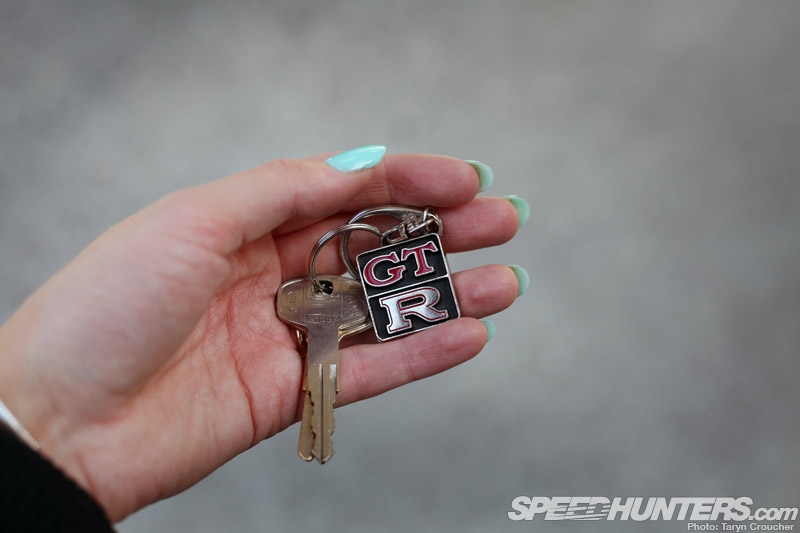 Then I was handed the keys, and it was time for an adventure!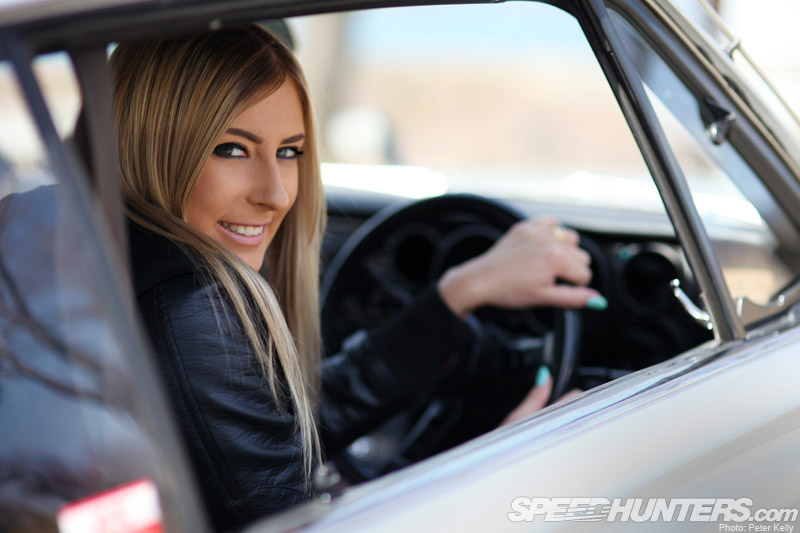 To me, there's something very special about that surreal moment where something you've been thinking about and wanting to happen for so long, actually happens. When I briefly closed and then opened my eyes to find the keys to that car firmly grasped between my fingers in the ignition, the smell of fuel tingling in my nostrils, I knew this was no daydream!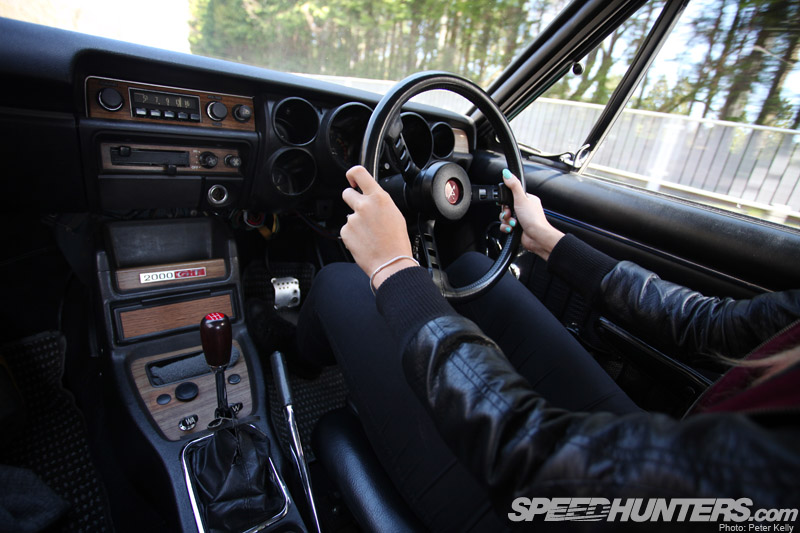 But still, there's a moment where, for a second, your dream and reality seem to become one as they cross over, and in that surreal moment you try as hard as you possibly can to take in every part of it with all of your senses…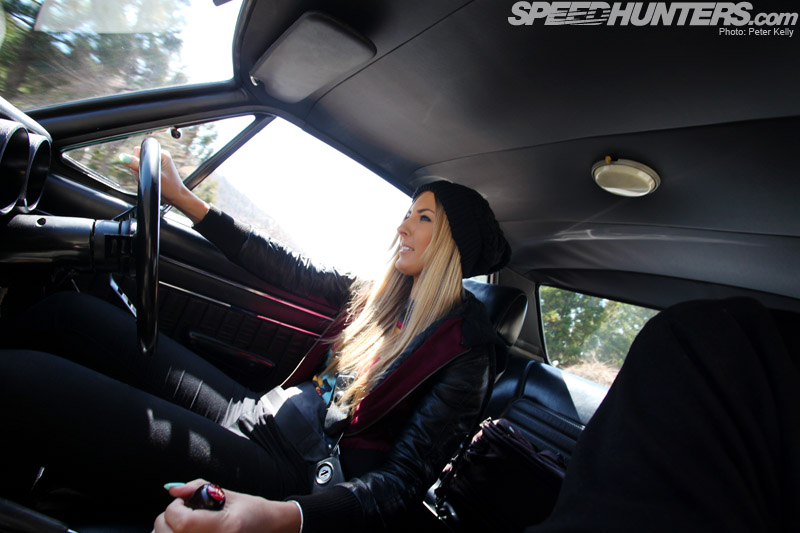 … and it's the best kind of moment imaginable.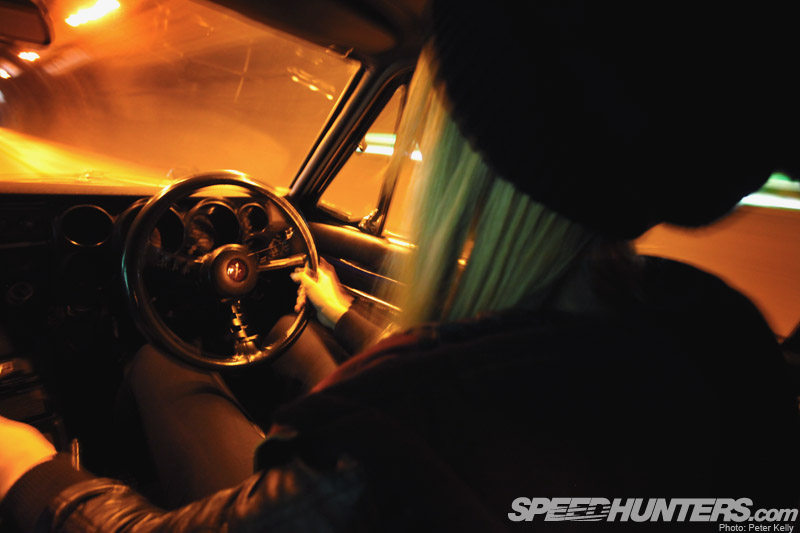 Almost immediately after I pulled out of the Fun2Drive parking lot, the road took us through this tunnel and the raspy growl from the Mikuni 45mm triple carbs echoed through everything, hurting my ears in a good way. I couldn't fight the grin from spreading across my face!
From Hakone we drove northwest towards Lake Yamanaka, one of Fuji's 'five lakes'; supposedly the lake with the best view of the mountain. I was a bit sceptical about the possibility of actually getting to see any mountain views though, as Fuji-san is notoriously shy and spends most of the time covered in thick, misty cloud. I'd been told numerous times that those amazing photos of Mt. Fuji that you see on the internet are actually pretty much impossible to get for yourself.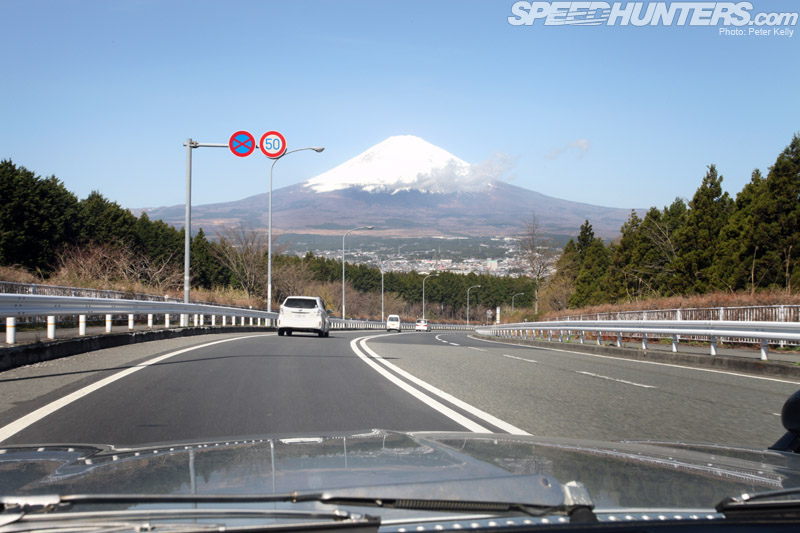 So after emerging back into daylight from that awesome tunnel, I literally gasped when we were met with this view.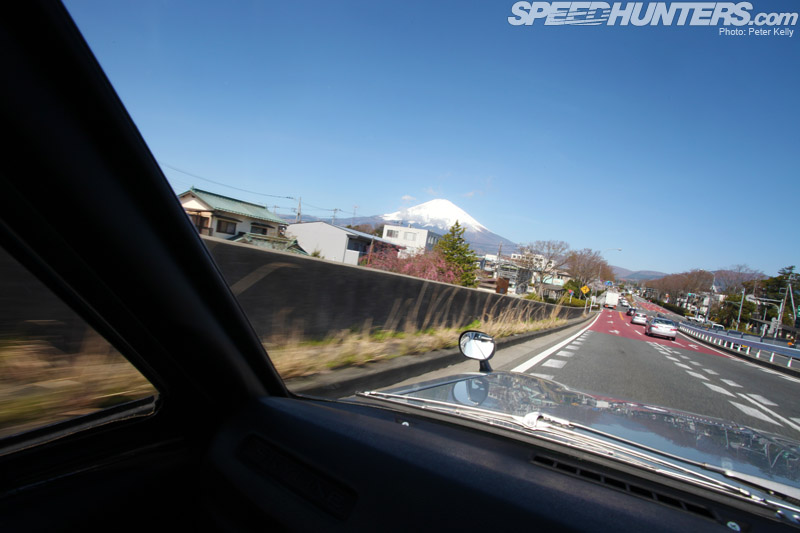 This is pretty much as good as it gets!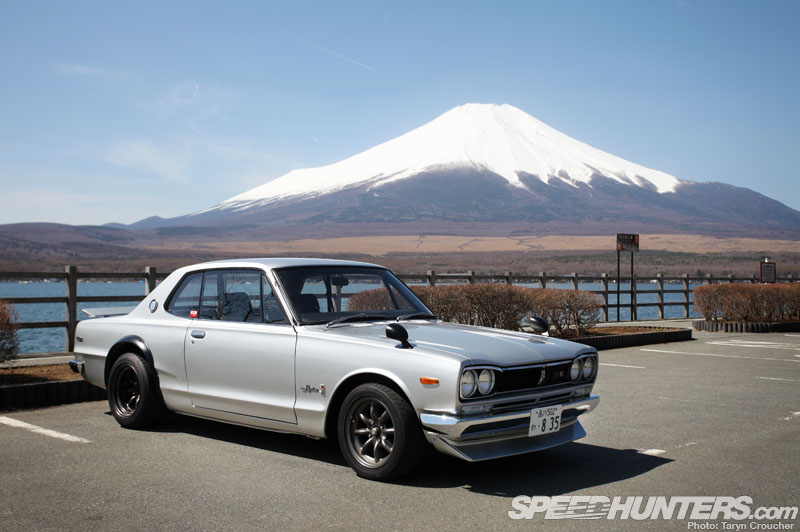 The views from Lake Yamanaka were nothing short of extraordinary, and looking through my camera viewfinder at this was definitely one of those 'pinch me' moments!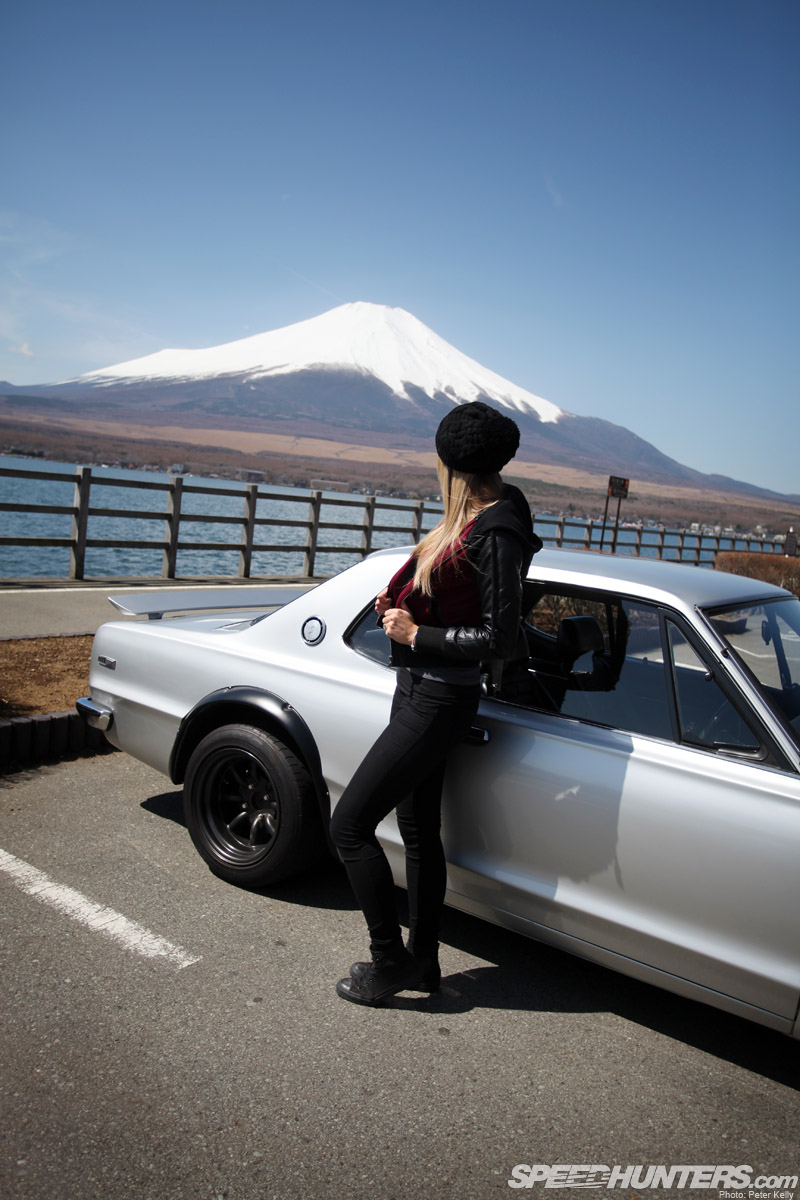 I nearly had to be thrown screaming back into the car; it was that hard to leave. That was, until I remembered that I still had some exciting new roads to discover!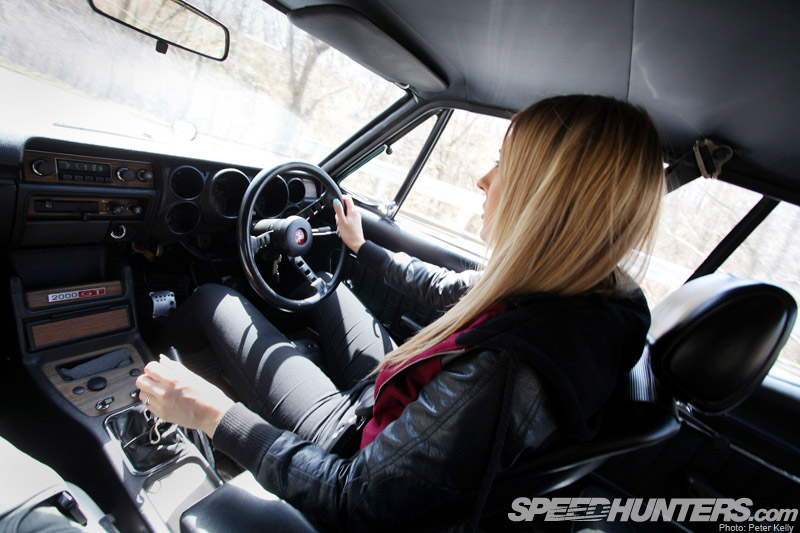 For a 40-something year-old car, the Skyline was surprisingly easy and certainly incredibly fun to drive. Though the 2 litre L20 lacked any real punch down low, it came alive above 5000rpm. The Nissan six bark is a favourite of mine, and it reverberated throughout the entire Hakosuka, punctuated by beautiful pops and bangs on deceleration.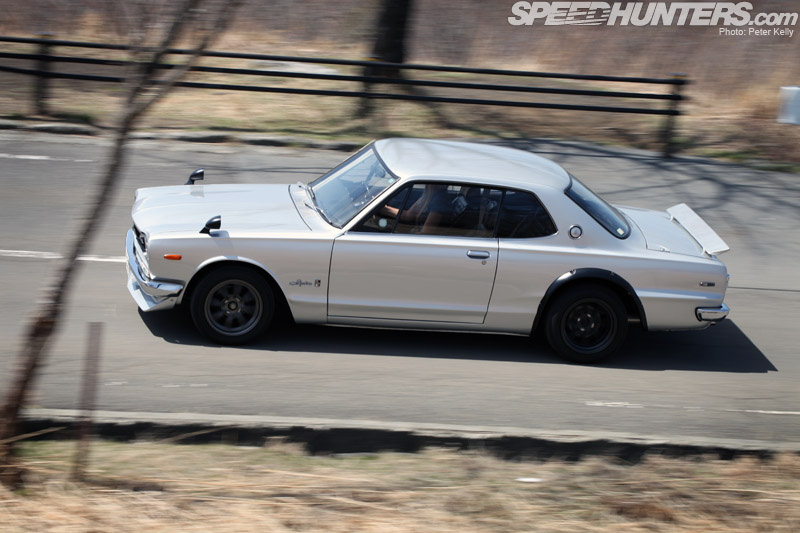 Sure it was no modern day powerhouse, but the little six cylinder felt like a good match to the lightweight chassis, and it allowed me to push the car hard without producing speeds that the underwhelming brakes couldn't cope with. The lack of power steering was definitely something new to me, but I became accustomed to it very quickly and the whole package felt simple, raw and very much right.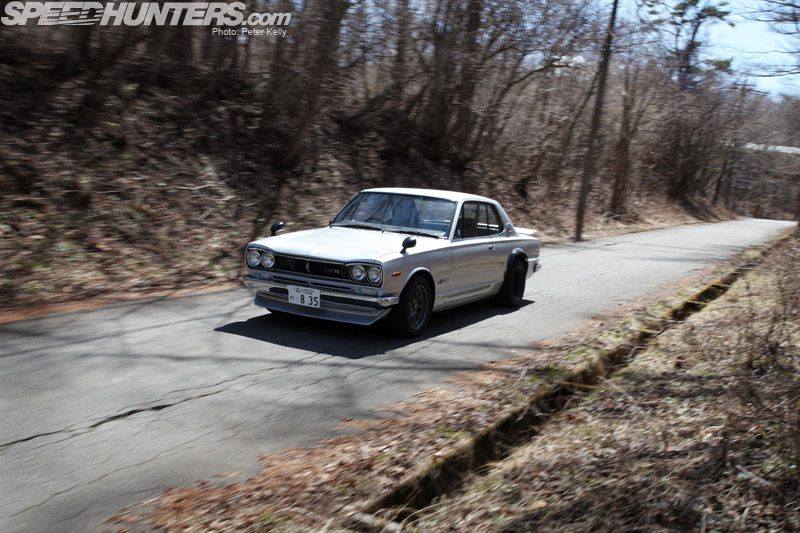 From Lake Yamanaka we headed onto a road that I can only remember being called Route 730, but first we took a detour through a few back roads…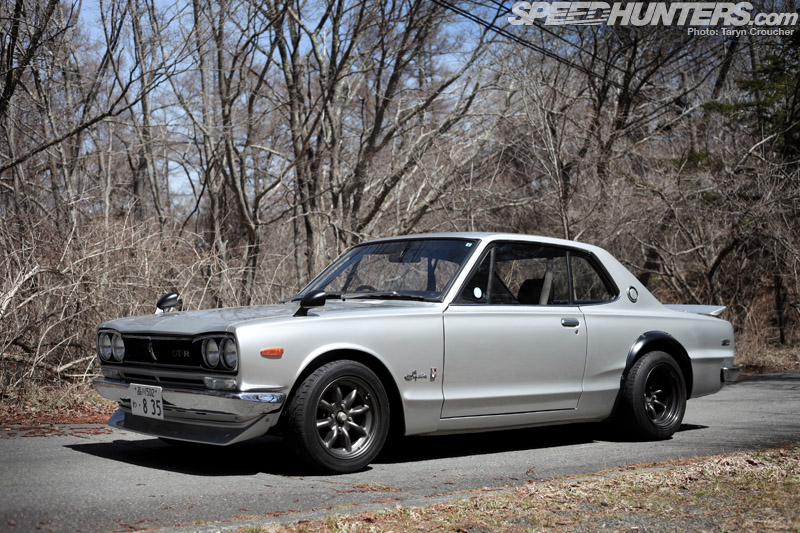 … continuously stopping to take in the beauty of the stunning C10 chassis on its classic Watanabe RS wheels.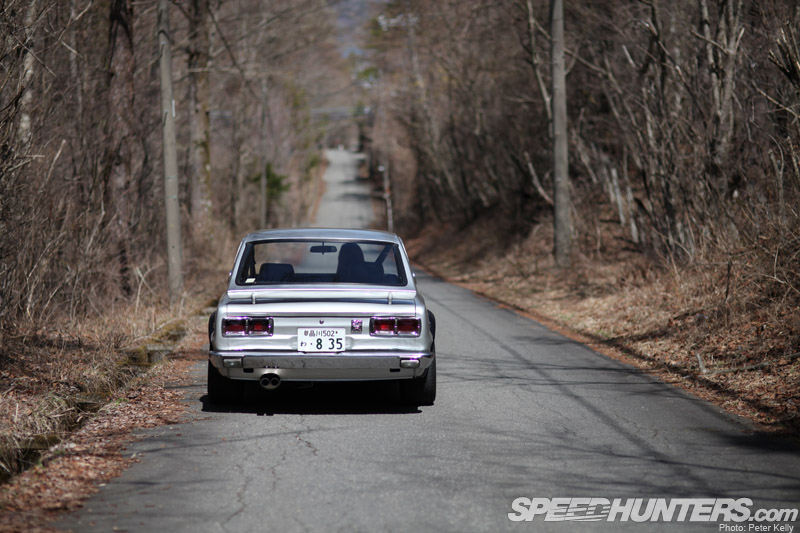 I've always thought that this would be the only other classic Japanese car I would like to own one day, and spending time with this car definitely confirmed that for me.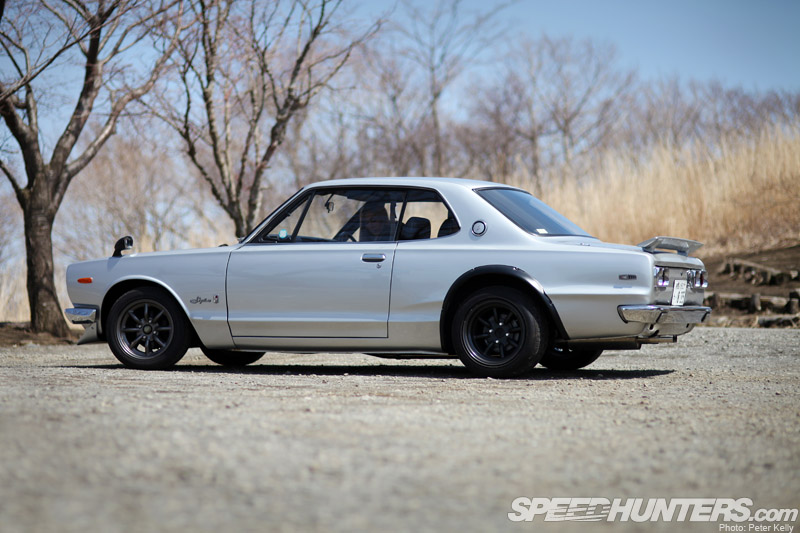 I really can't give any other reasoning apart from that I think it's beautiful; it's aggressive but still has a classy feel about it, and when combined with the vintage Nissan powerplant, nothing sums up the appeal of nostalgic Japanese automobiles better!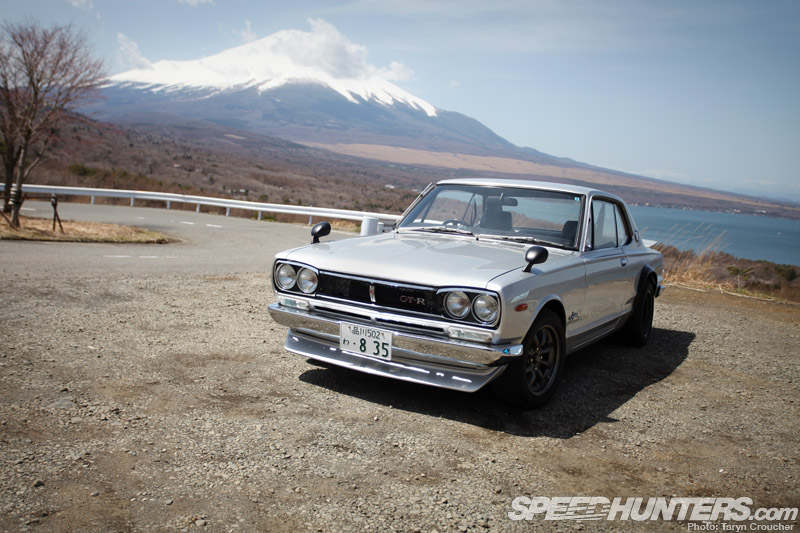 The raked trunk lid spoiler and bolted-on overfenders (although I think I prefer front and rear fenders) are both styling cues that appeal to me very much, and are definitely features I would like to implement on a two-door C10 hardtop of my own one day. But enough admiring, back to driving!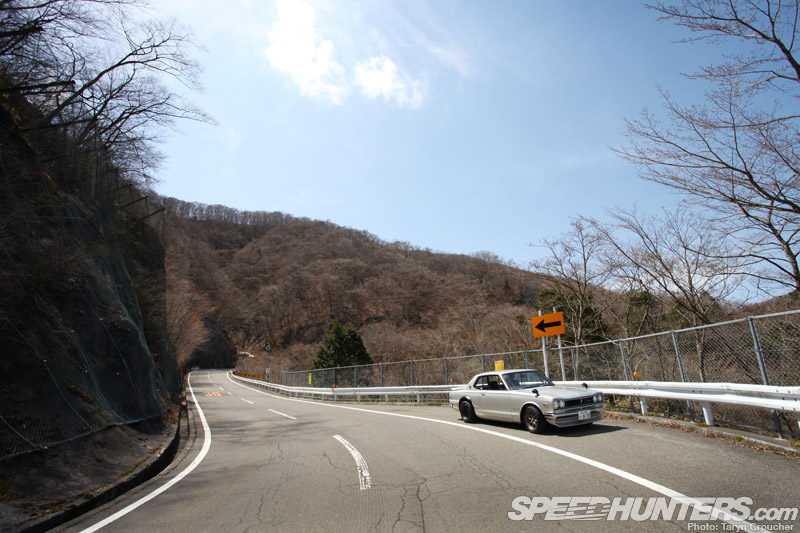 We headed up what I thought was a particularly windy section of road uphill but as it turned out, that was nothing…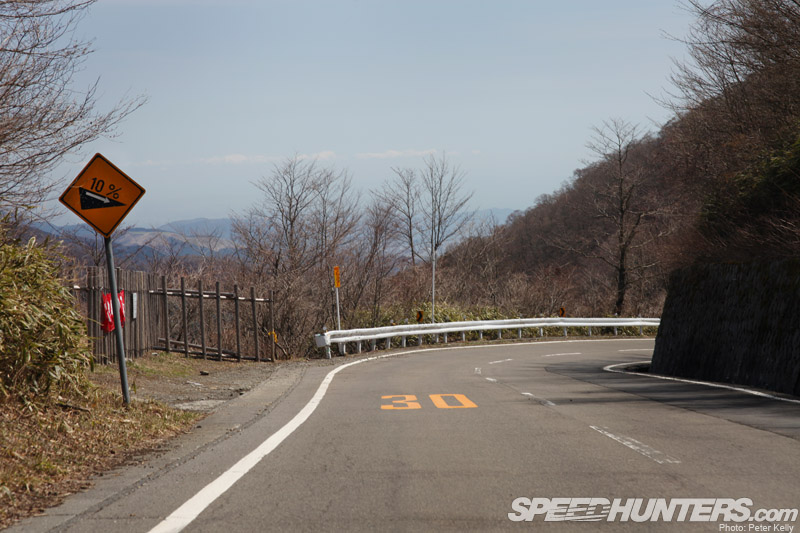 … in comparison to the downhill.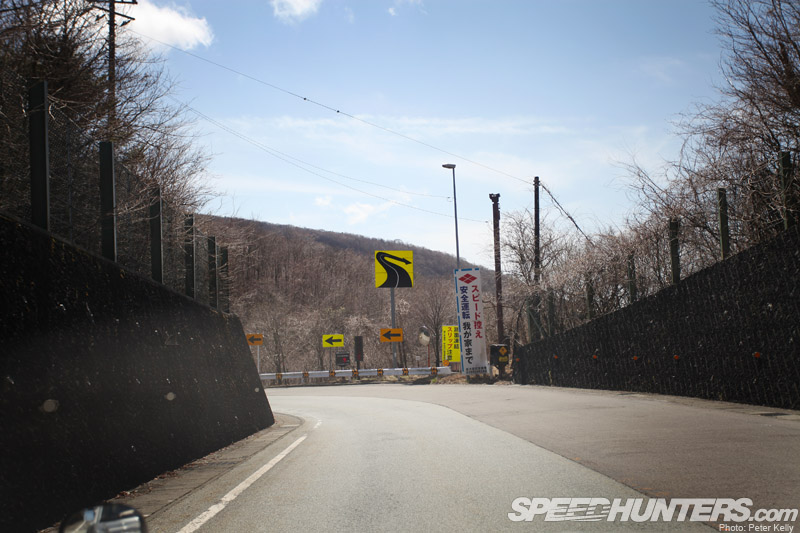 Even Initial D couldn't prepare me for how awesome this road was going to be – I can see why there have been various manga and anime series made about mountain passes in Japan like this!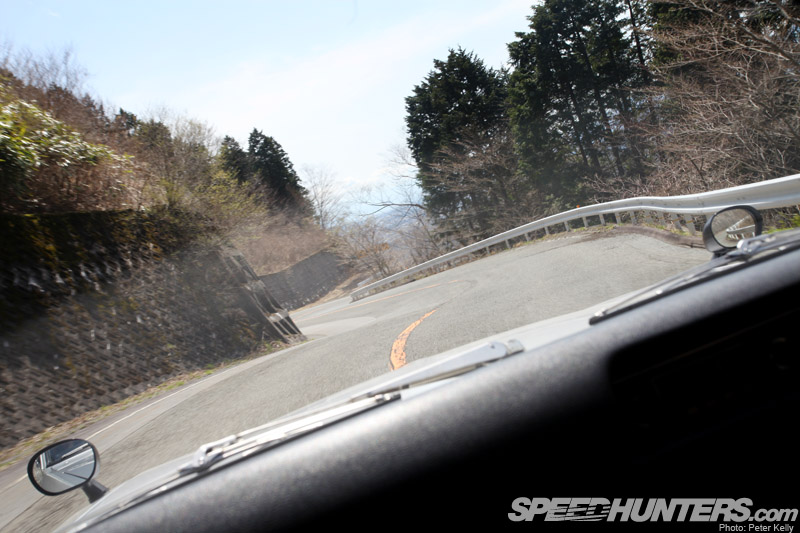 This downhill section in particular was ridiculously cambered, looking more like a motocross track than a road in places. The tight corners and steep dips here certainly challenged the brakes, but the car itself behaved beautifully, settling well into each corner as I turned in without too many complaints.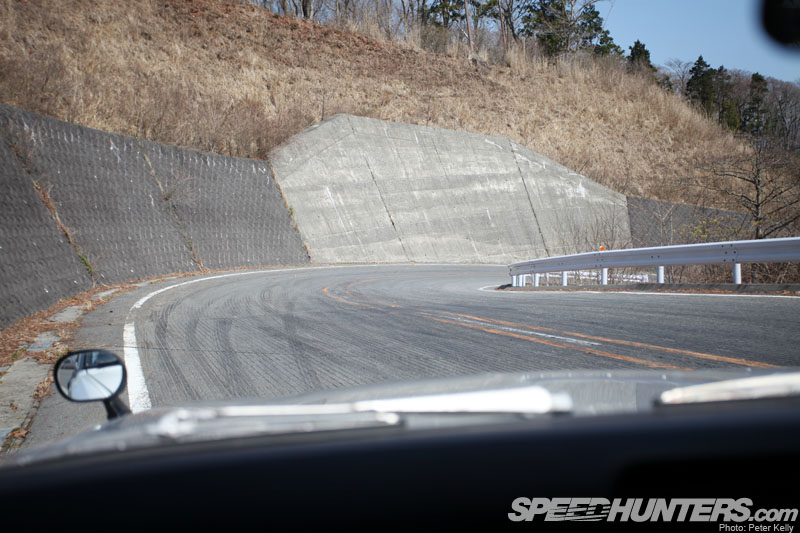 There was also plenty of evidence of the iconic sideways action that these touges are so well known for.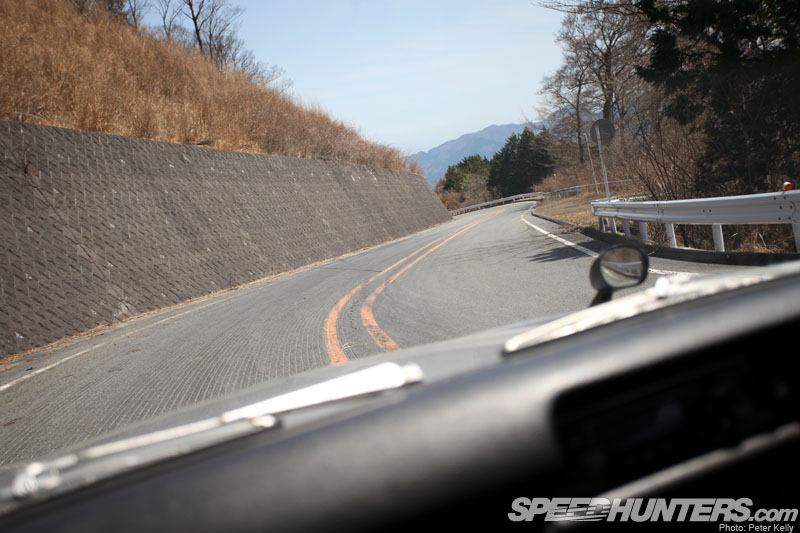 It only went on for a few kilometres…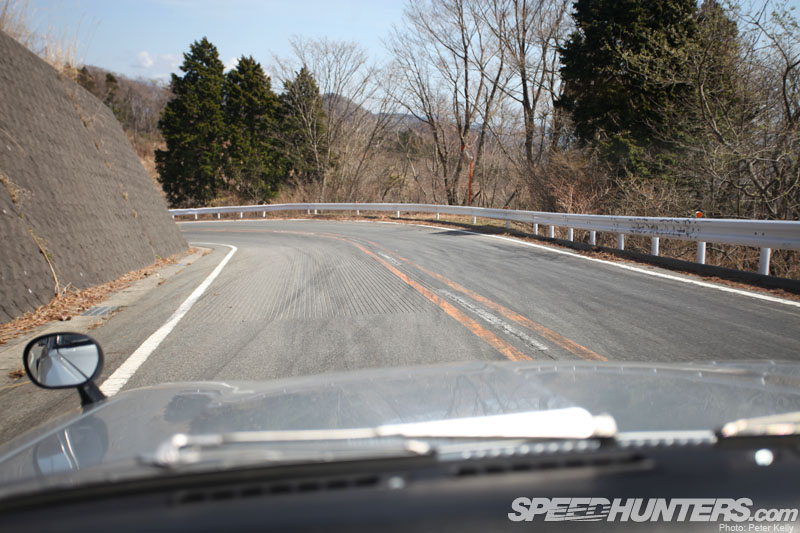 … but that whole time was full of incredible, mouth-hanging-open, 'oh-my-god-I-can't-believe-this-is-an-actual-road', knee hard against the doorcard moments!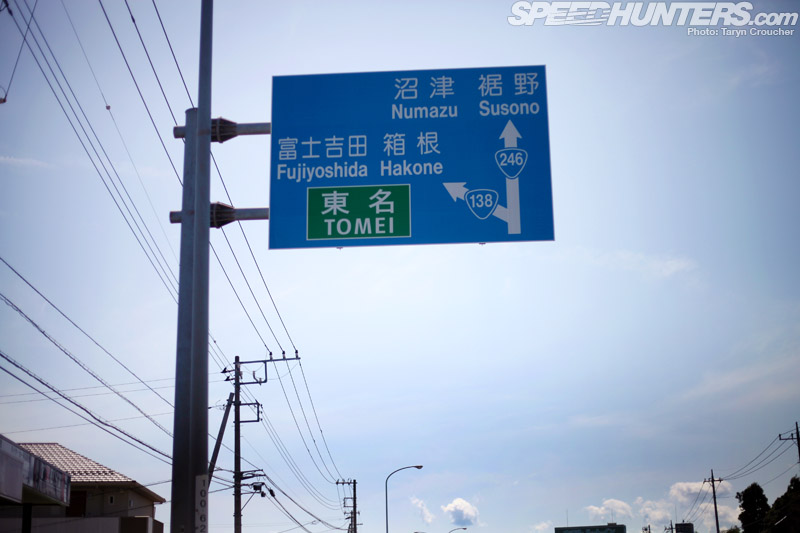 Eventually the fun had to come to an end, and we headed back to Hakone.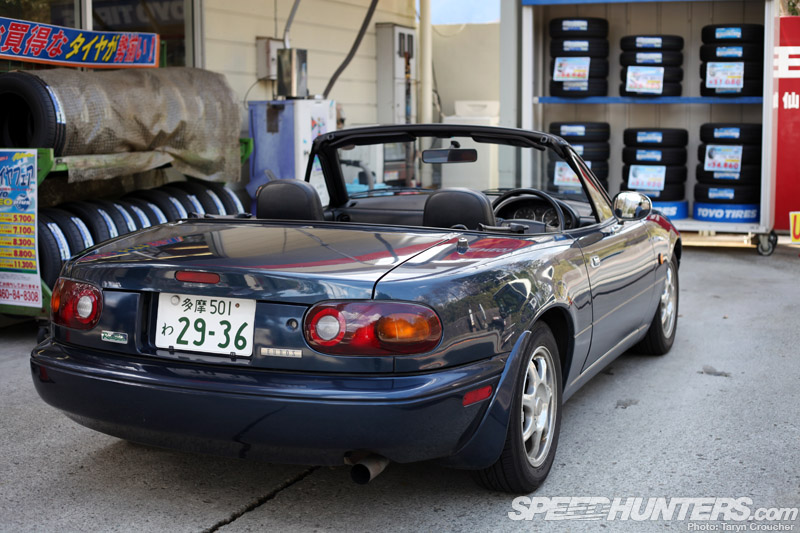 Yokoyama-san had other ideas though, and he insisted that we follow him in his NA Roadster so that he could show us another must-see road!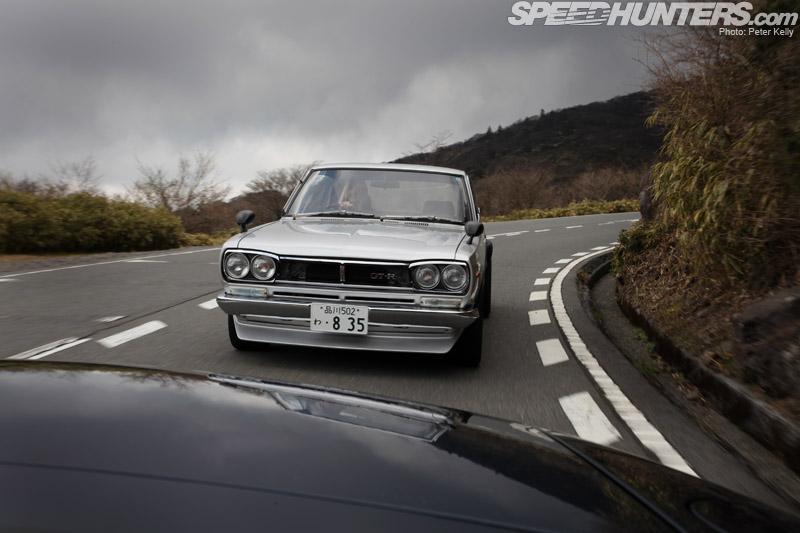 He proceeded to lead us past Lake Ashi and up another equally amazing, twisting mountain pass. By this stage the sky had begun to darken, and as we climbed higher and higher I realised we were driving in the clouds.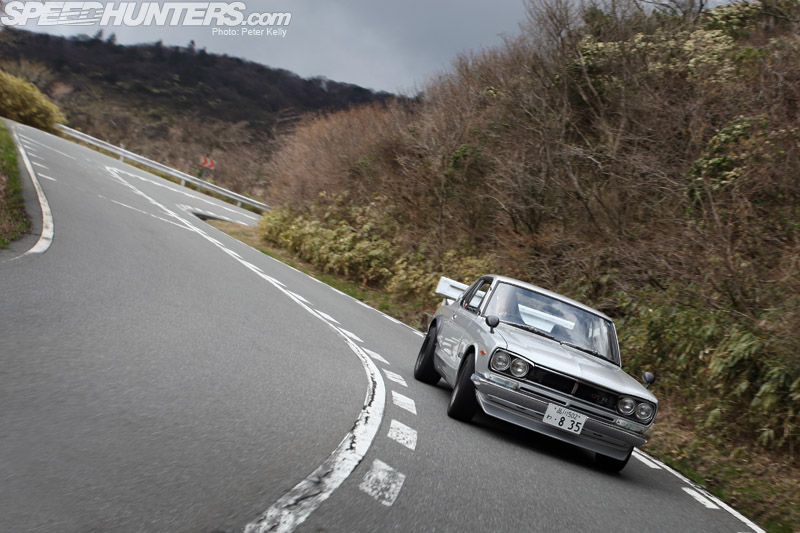 Feeling more and more confident, I felt myself pushing the car faster and faster around each corner, the smile on my face growing at each turn.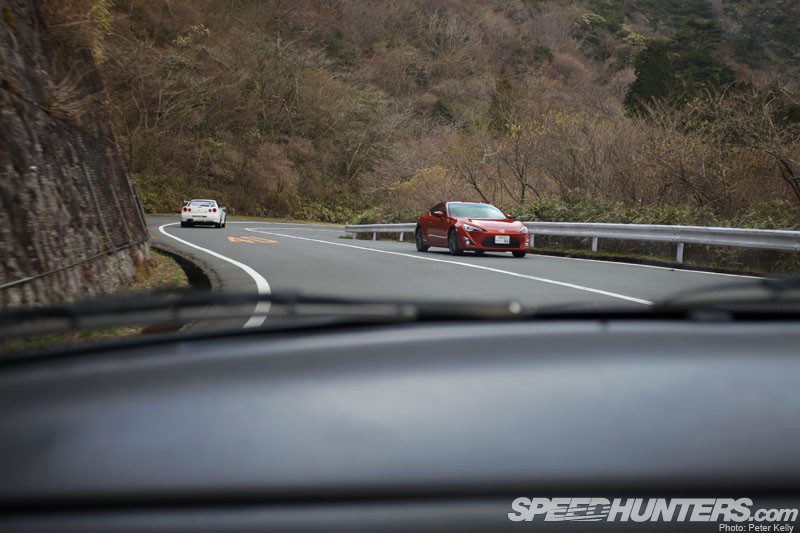 At one stage we were convoying with a modified R34 Skyline GT-R, and we saw this Toyota 86 drive past us. I felt like I was in an Option video.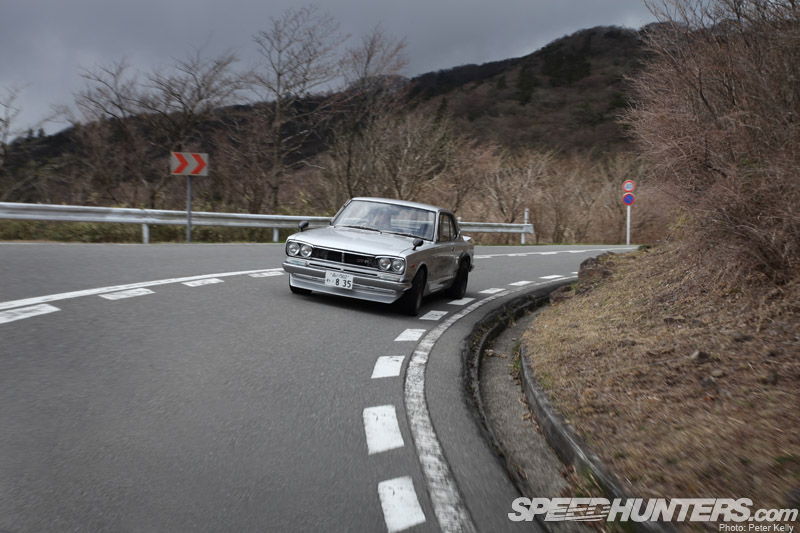 It was about at this turn that I remember thinking, "I really don't want to stop doing this!" but I knew eventually we were going to have to turn around, and I'd have to reluctantly return the keys.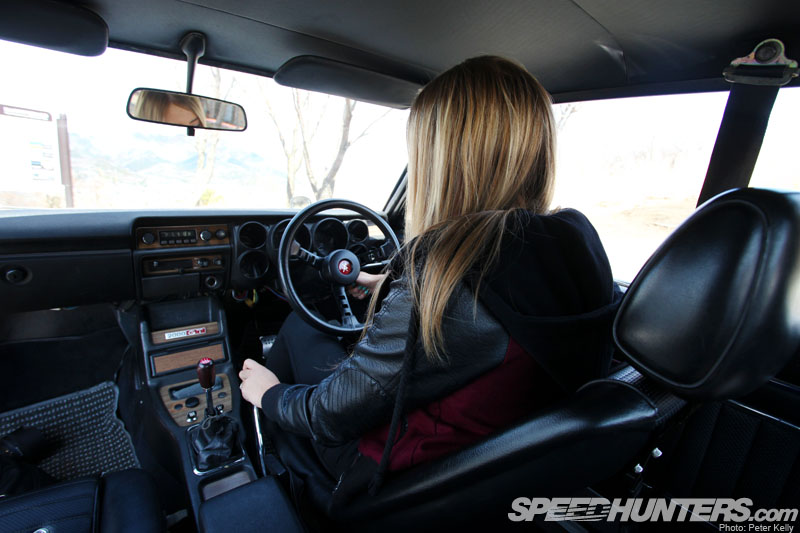 It's still crazy to think that it was only a few weeks ago that I found myself sitting in the driver's seat of the nostalgic Japanese car of my dreams, about to start up the engine and embark on an adventure around the countryside around Mt. Fuji…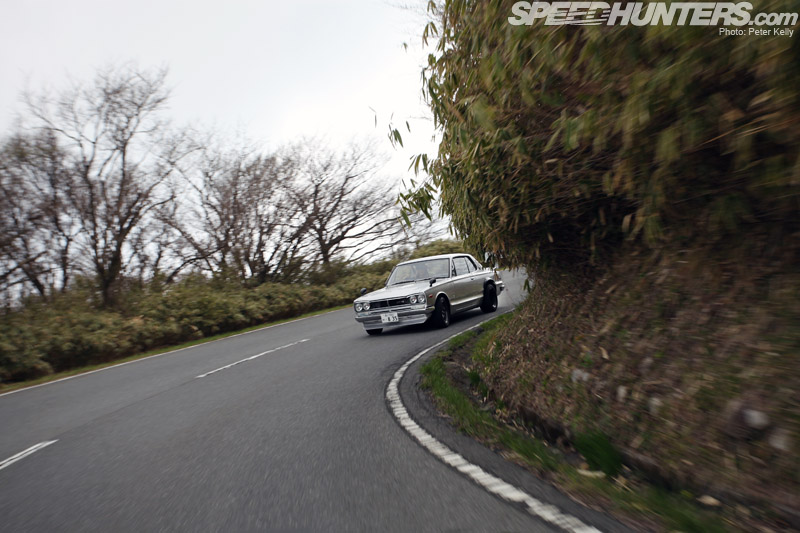 … twisting through rural mountain roads while taking in that amazing old car smell, passing glistening lakes with lush greenery and colourful swan boats dotting the bright blue water like beautiful anime illustrations.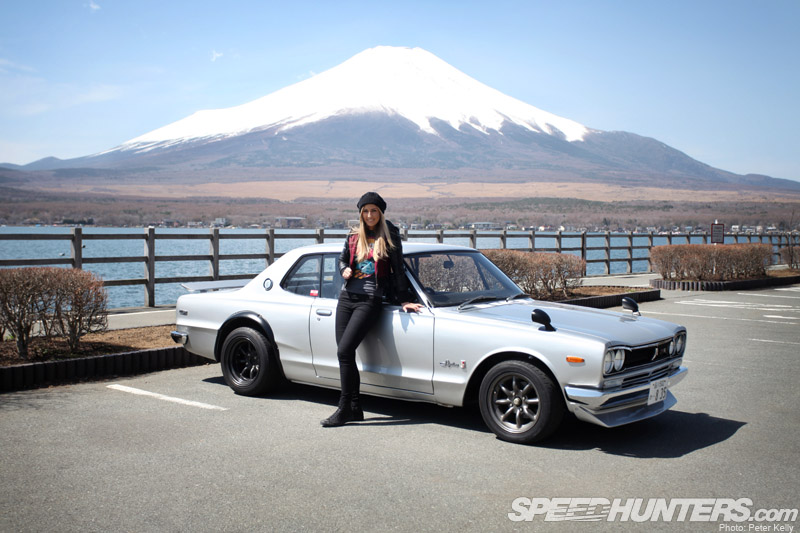 Until recently, this was just a daydream. Funnily enough though, it still doesn't quite feel real!
Photos by Taryn Croucher and Peter Kelly
Taryn Croucher
Twitter: taryncroucher
Instagram: taryncroucher
Other Dream Drive stories on Speedhunters