I rely on my head for most things, with my heart taking care of everything else. It's in there that I cherish the relationships I have. In my life I've always leant to the artistic side, and although that sounds like I'm trying to be mark myself out as a creative it actually means I've always been a bit of a dreamer and not very good at science. I was once told by an editor that I often looked like I was thinking about the next ticket out of town. He wasn't wrong – I lasted less than nine months in his office…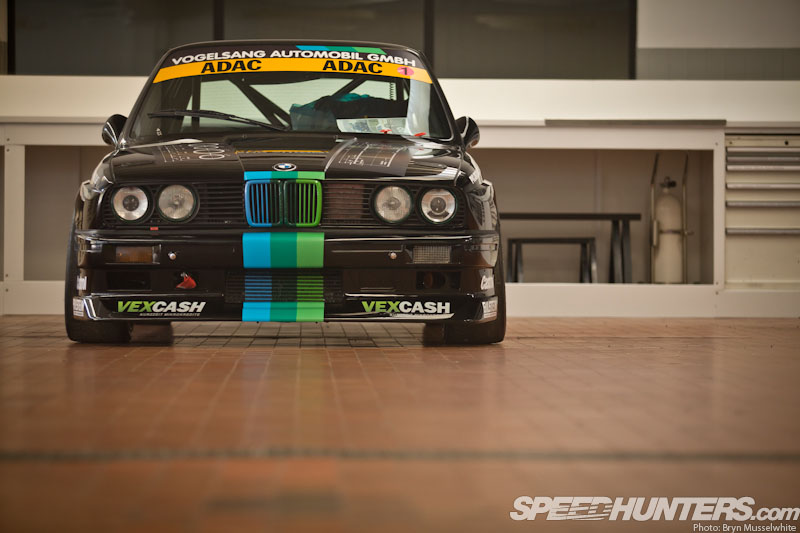 As a kid I roamed. I always wanted to know what was around the next corner, across the next field, behind the locked garage door. How was it decided that my world should be these square miles around me? I quickly figured out that I lived where I did because my parents had moved there and it suited their needs. Which is why I still like to roam now, because how do I know I've found my place, until I've seen all the others? For me it's all about how you relate to your surroundings.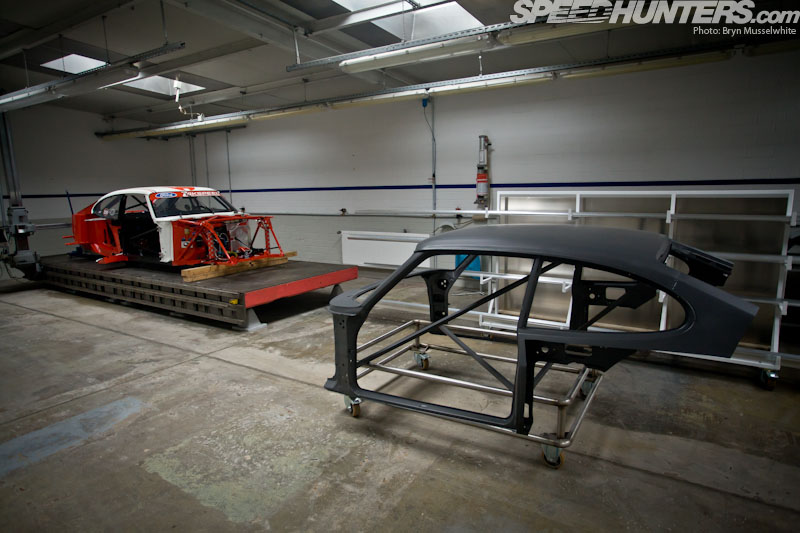 My trips always start with a simple plan: in this case I needed to mop up a few editorial jobs for various magazines and do some Speedhunting around Europe. I have a number of different bookmark folders which have random websites, addresses and pictures in them. These are pins in the map and when there are enough of them to let me swing between them in a financially-viable way, off I go.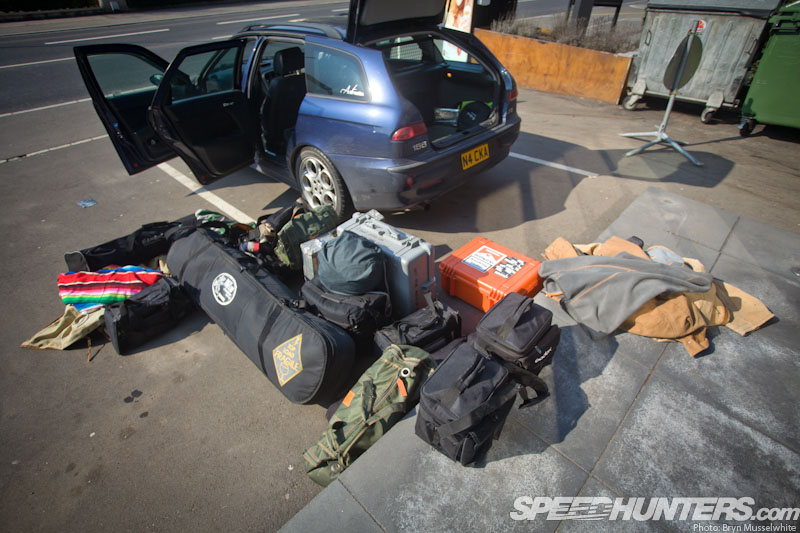 The first time I went on a road trip was in 1996 and 11,000 miles later I'd driven across America twice. I smile now as I remember leaving home for that trip carrying just six kilos of luggage. Nowadays I have a bit more – well actually I have whole car load more. The receptionist who offered to help me carry my bags out of this Luxembourg hotel regretted her words fairly quickly. My camera kit, portable studio lighting and other sundries are joined by a crash helmet and snowboard bag on this trip, but more of that later.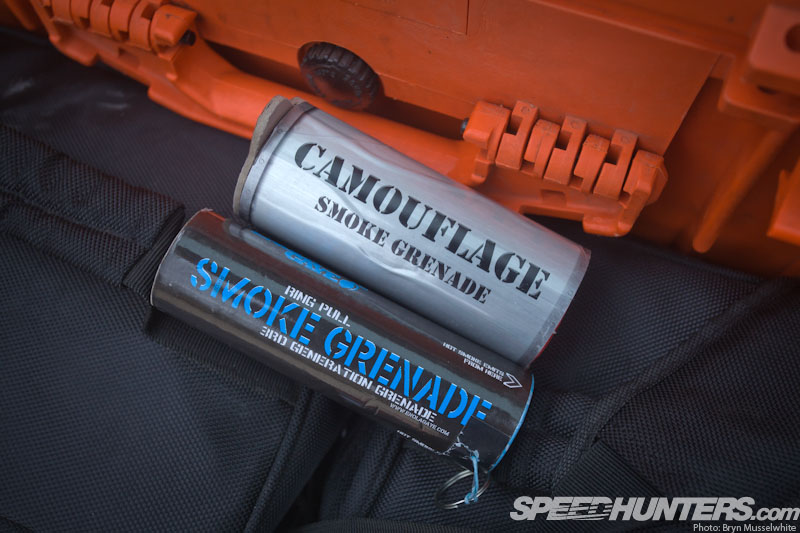 Oh and some smoke bombs, you can never carry enough smoke bombs with you…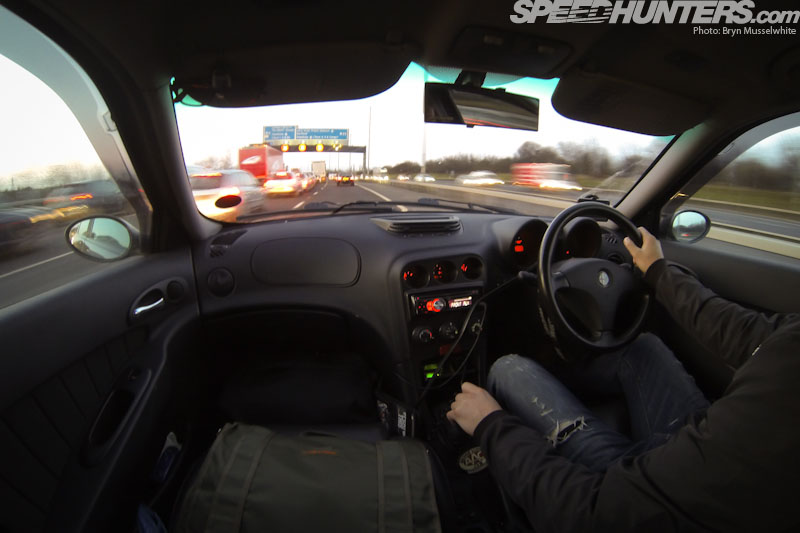 After an eye-bleedingly early start, my first stop was to be the Destination Nurburgring event in Germany, which I covered earlier in the month. This is the M25 (London's orbital motorway) just before rush hour really kicks in and as I head further south from the city down towards the Channel Tunnel I listen to radio reports telling me of two hour delays at this very same spot.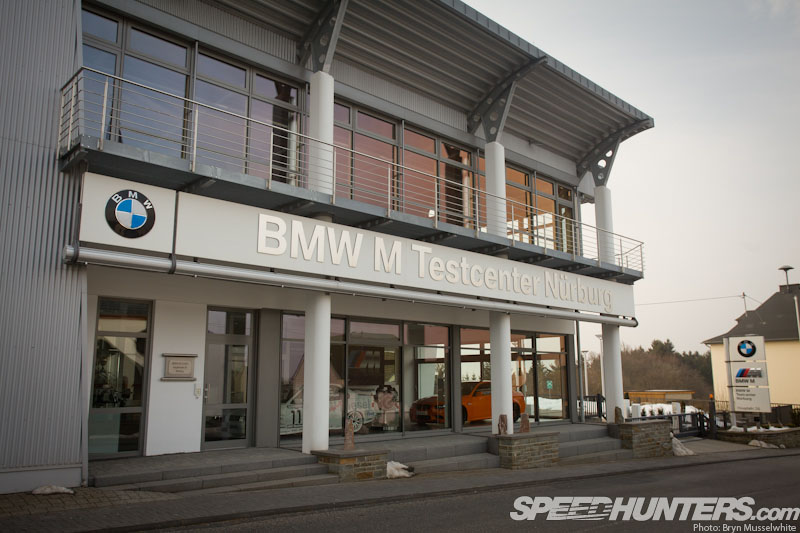 I stayed on at the Burgstube Hotel in Nurburg after everybody else had left because my next stop was the culmination of many, many years of complete and utter fandom, and it was only a half hour drive down the road.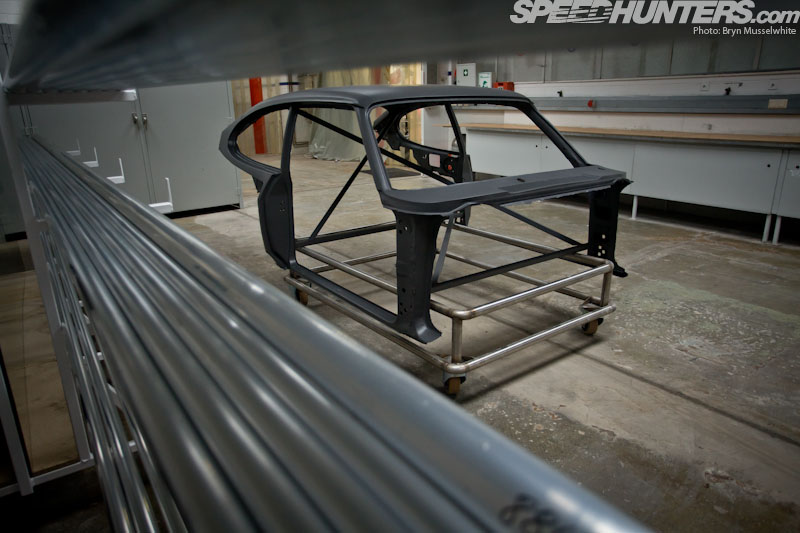 Rod and Jonathan visited Zakspeed last year and the resultant articles just teased me further. I was one of those kids who had the Tamiya Grp 5 Capri model, and now here I am alone with it. This is actually the first in a short run of continuation models that Zakspeed is producing. The aluminum tube in the foreground will form the chassis and the already-scant remains of Capri will only become less as the build goes on. I love the fact that this shell rolled off a production line roughly three decades ago and is now, purely by chance, going to become one of the most iconic cars of its kind.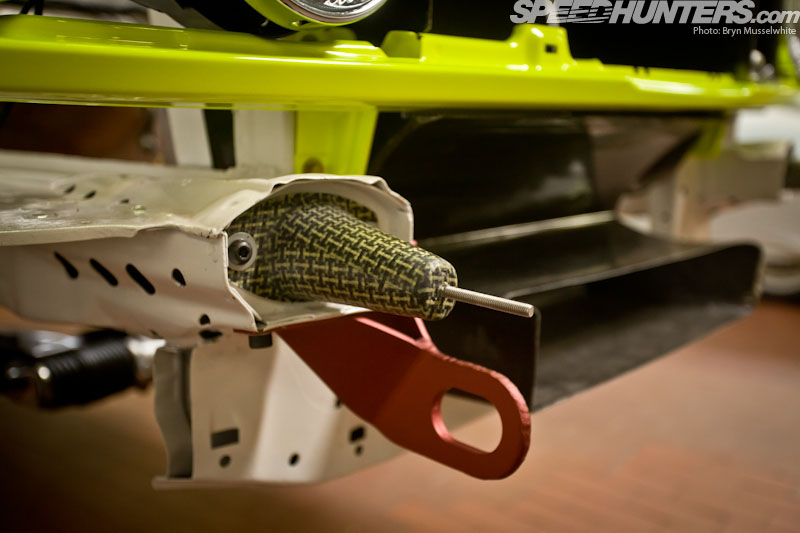 Everywhere I look around the workshop I get drawn in to the most incredible details. The raw composite bumper mount on this E30 M3 race car fascinated me.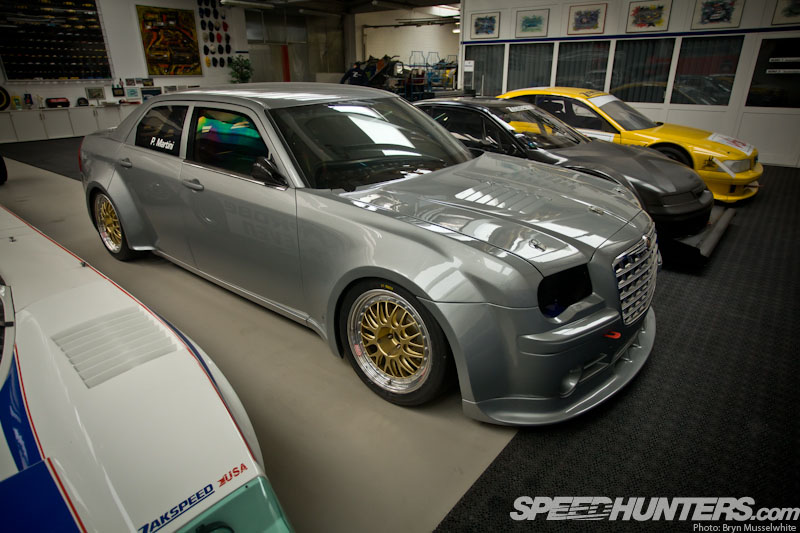 And the big Chrysler 300C race car that I remembered so vividly from Rod and Jonathan's articles is now sat in front of me. Missing some front lights I think it looks all kinds of awesome. Hemi? You bet!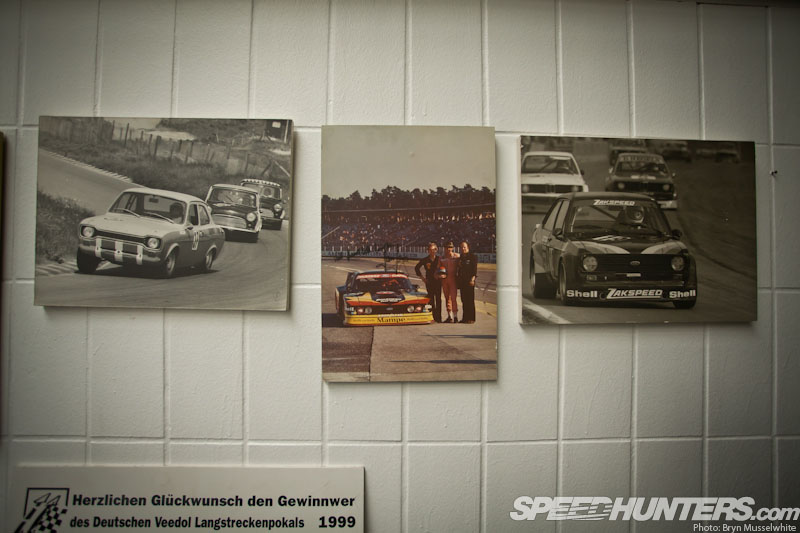 The walls here are literally dripping with heritage that others can only dream about. I have long adored and admired the cars of Zakspeed and to be stood here is a rare privilege. The hair on the back of my neck prickles with excitement. These aren't repros, images found on the internet or scans – these are originals.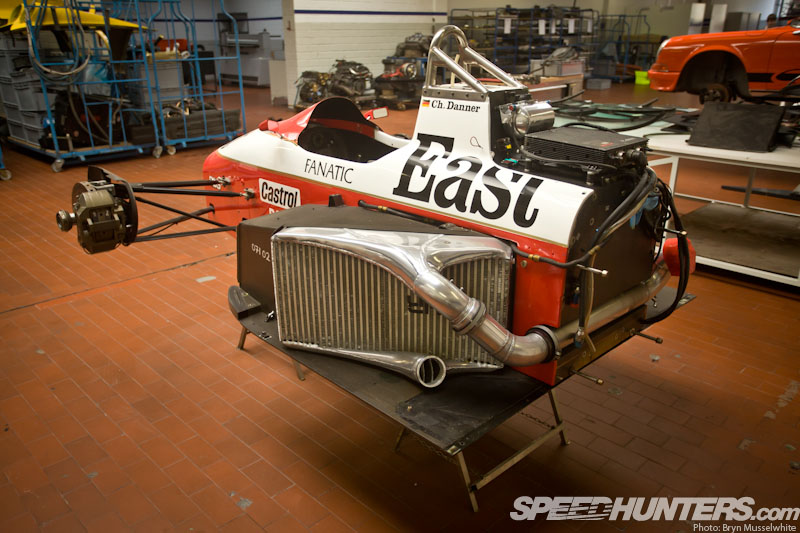 Christian Danner sat here, and again I just marvel at how small and simple the monocoque of this 1987 Zakspeed F1 car is. The cages in the background house all the relevant parts for each ongoing project, with restoration and rebuilds lined up throughout the workshop.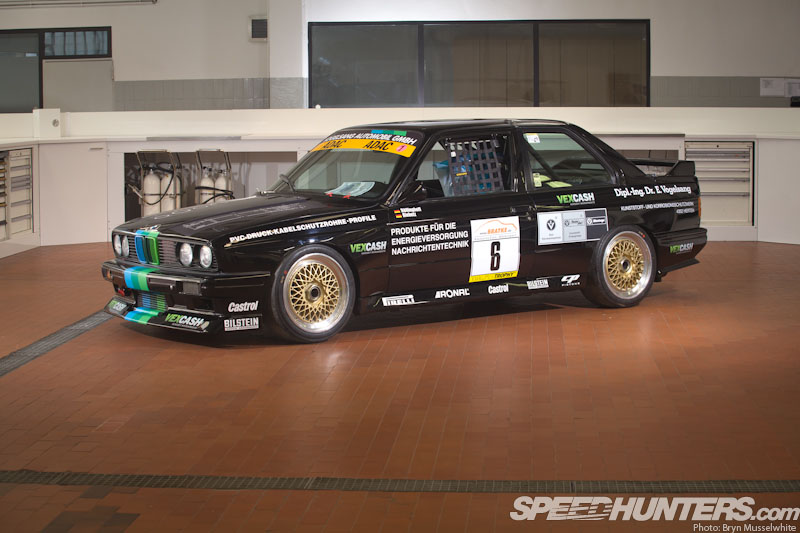 And what a workshop. Seriously, white cabinets and a smooth, clean tiled floor devoid of oily stains – there's not even a rubber mark where a tyre has been dry locked. This M3 was wheeled outside ready to be returned to its owner after I took this shot, the workshop manager commenting that the model is one of his favourites, his own M3 waiting for him at home.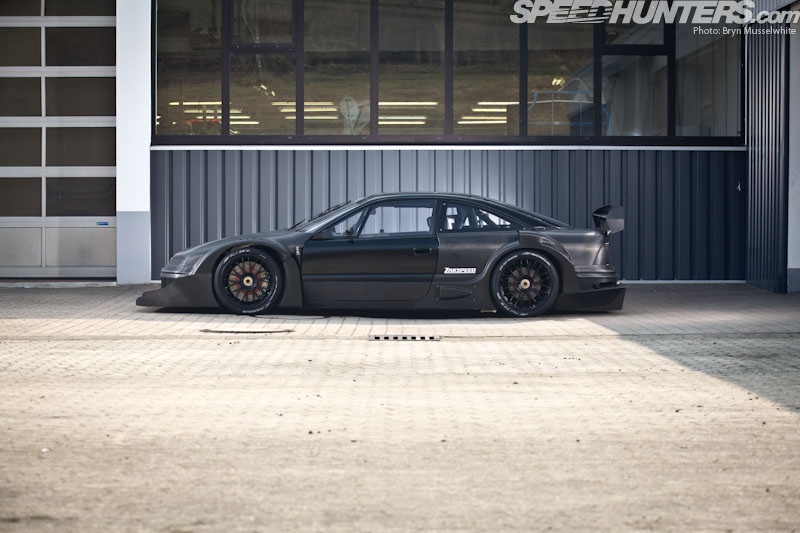 So if we've already been here, why am I here now? To shoot the most incredible Opel I've ever seen. A stillborn, all-carbon, ITC-DTM Calibra that's never been allowed to race. You can read more about it here in the future. Trust me, this is worthy of your attention.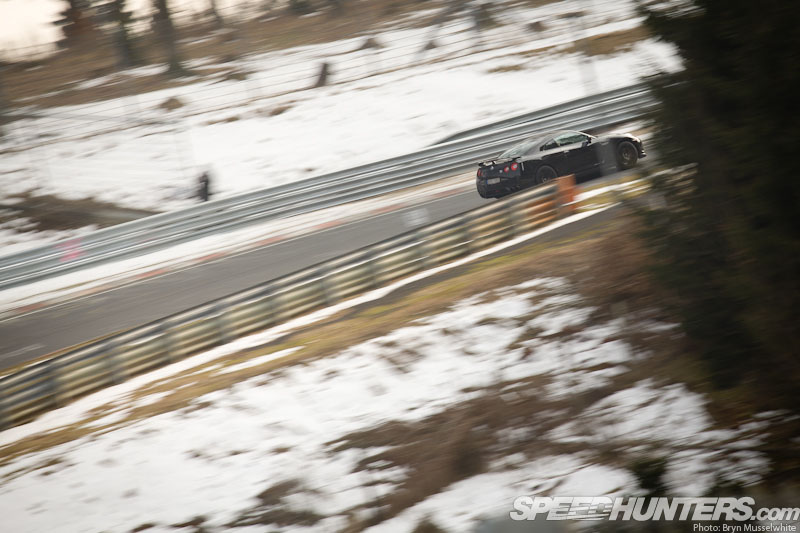 Leaving Zakspeed was hard – it was all I'd hoped for and more. So seeing as the Nürburgring is so close to the workshops, I have a lot of baggage and the Burgstube Hotel is more than comfortable, I elected to spend another night before moving on. Rather conveniently as I passed one of the few viewing areas on the way back a tourist session (where you can buy access by the lap) was going on. I eat an apple and watch some cars. There are plenty of others just stood out here in the countryside doing the same.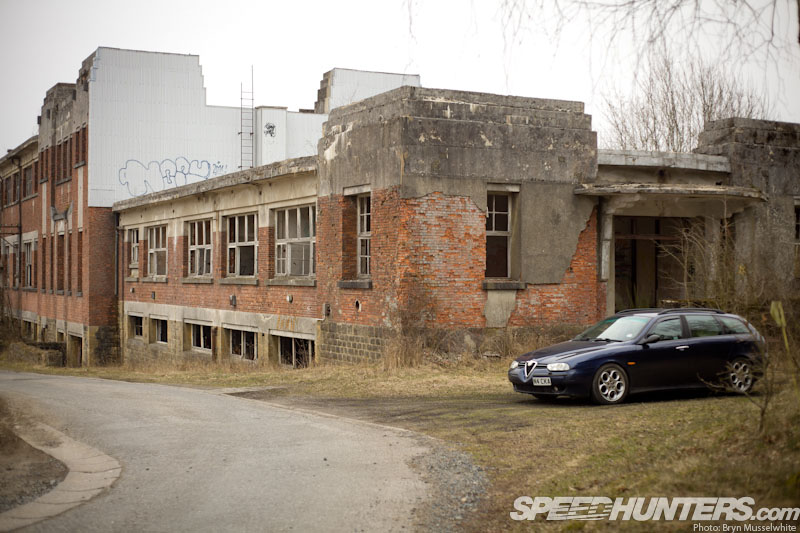 Inevitably the comfort of familiarity has to change and the following morning I head out for a proposed photoshoot in Luxembourg; a couple of hours northwest it's almost back towards home. I should mention that aside from the last three nights at the Burgstube, I never book accommodation in advance. Not that this is one of those places, but with a little time to spare I spot this abandoned building from the road and go for a look around, I love the echoes of past inhabitants you get from structures like this. Not booking means I can stay flexible and find something easily wherever I end up.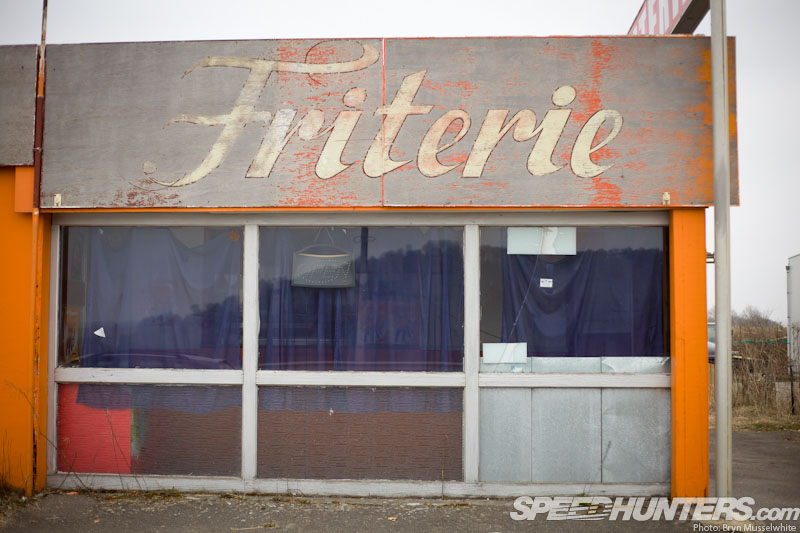 The only problem with that is what you find… Although I generally do okay, it's the food that I sometimes battle with. There's a reason why we have so many huge chains of universally-branded food outlets in this world and I really don't like it. If you eat the same as you do at home, why not stay there? I've seen plenty of people around me in the last couple of days who all eat things I've seldom heard of. And you know what? They look pretty healthy. I've found some wickedly good food over the years by just trying random packages.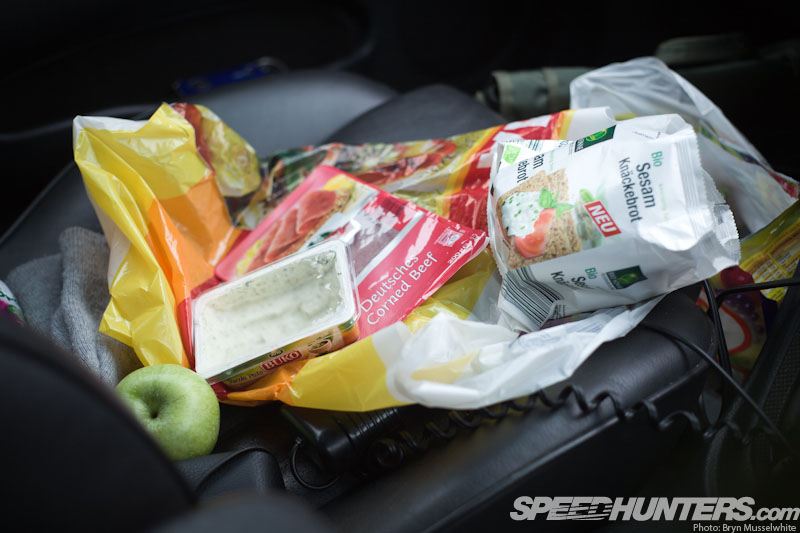 So just in case you thought I was tucking in to generic burgers at every chance, or fine dining my way across central Europe, I'll let you take a look at my passenger seat. This is my middle ground – I buy a couple of days supplies from a supermarket and graze as I go along. A day will usually consist of a few hours driving, a shoot and interview and then some more driving before finding somewhere to sleep, so you need to know you've got nourishment at hand. Plus, it needs to actually have some sort of nutritional value or you're just going to get tired and be useless. Okay, so corned beef might not be the best, but look – there's an apple!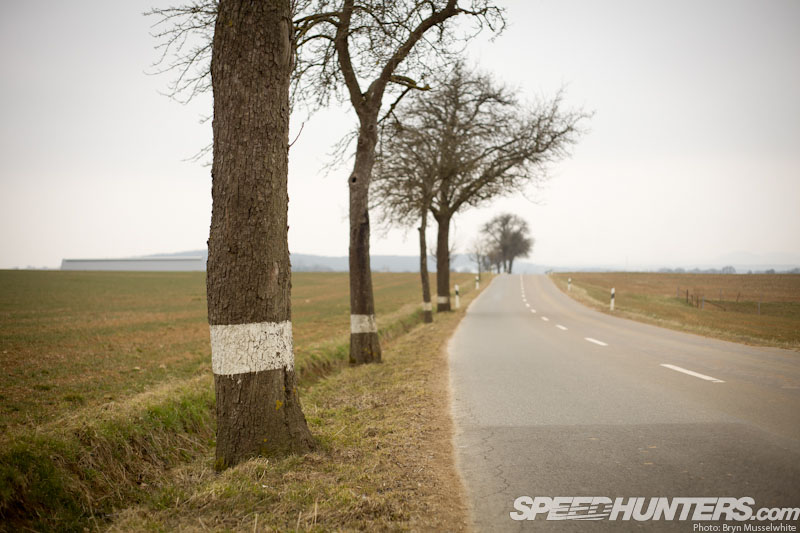 Like I said at the top, I love seeing how different people interact with their surroundings. Nature was here long before us and it tickles me that in Belgium they've painted white rings around these trees, just in case you didn't see the tree that is. You do realise you're in a car, right?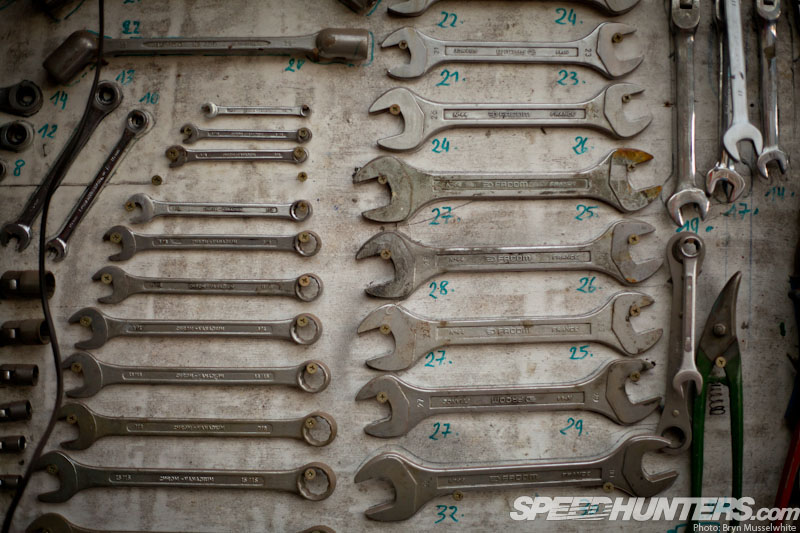 Some things are familiar wherever you end up, which is why I love wandering because there's always a like-minded person close by if you can be bothered to find them. A couple of days have passed and I've just finished up a shoot in Belgium when the feature car owner asks me if I'd like to head over to his friend's place? I've got my usual hours behind the wheel/find a bed schedule lined up, but he mentions Mustangs and we're on our way.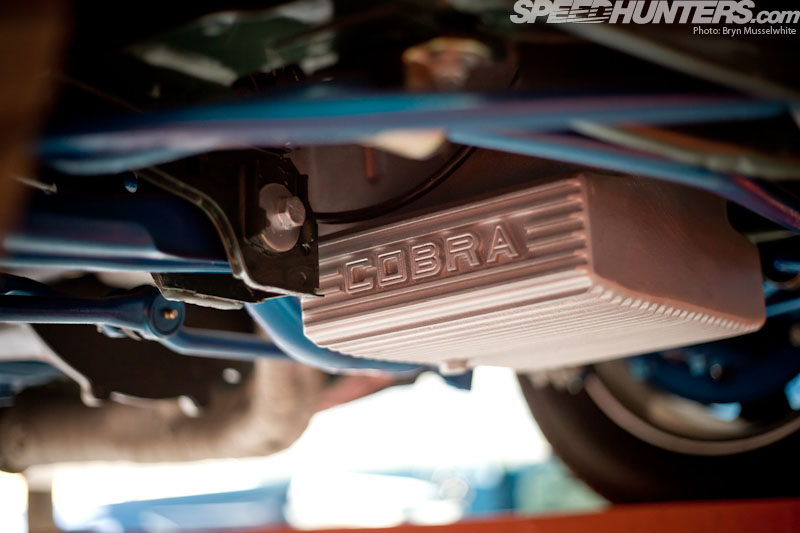 And I'm not disappointed: the American car scene in Europe is almost more dedicated in places than it is in America itself.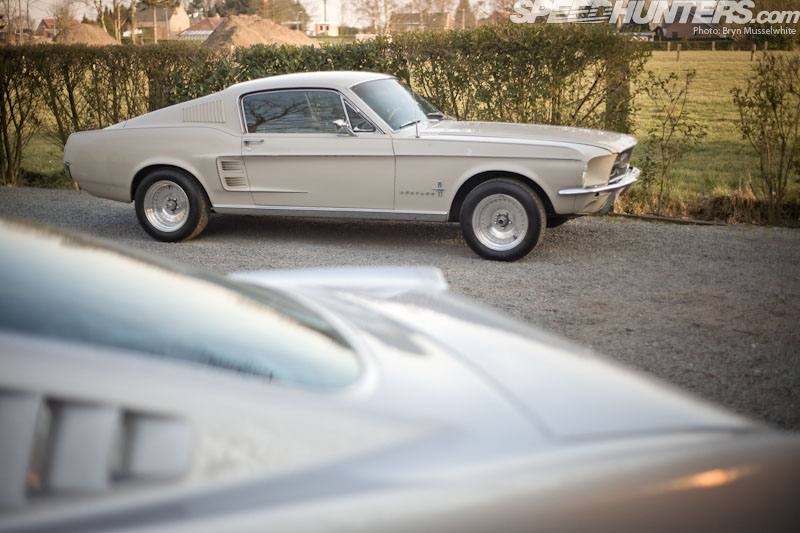 A freshly imported and lightly patinated '67 Fastback sits in the early evening sun. The earlier '65 Fastback in the foreground reminding me of my own similarly aged Coupe at home, although mine is nothing like as good as this. These guys have got it nailed.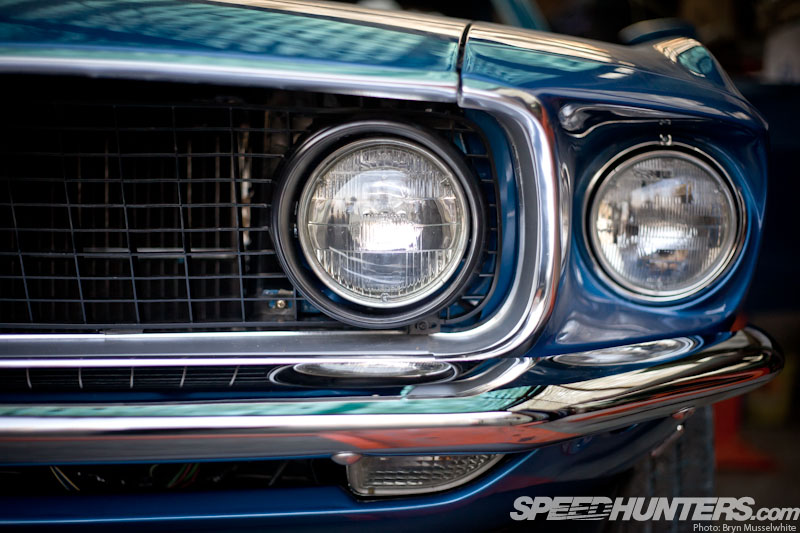 We swap a few stories in a language that floats between our two dialects. It doesn't matter that we don't really understand each other too well; my grin and the fact I arrived with a friend means I'm accepted.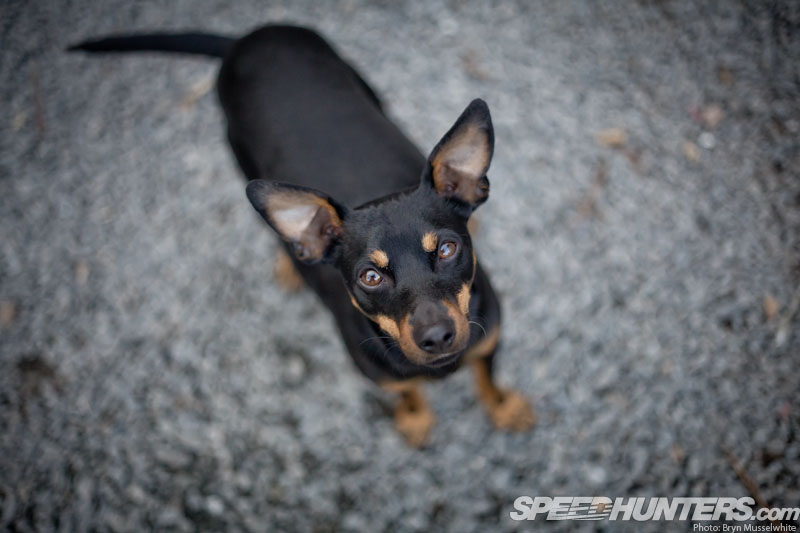 Although the dog kind of looked right through the lens in to my soul… probably. Either that or he smelt a cat (I don't smell of cats by the way).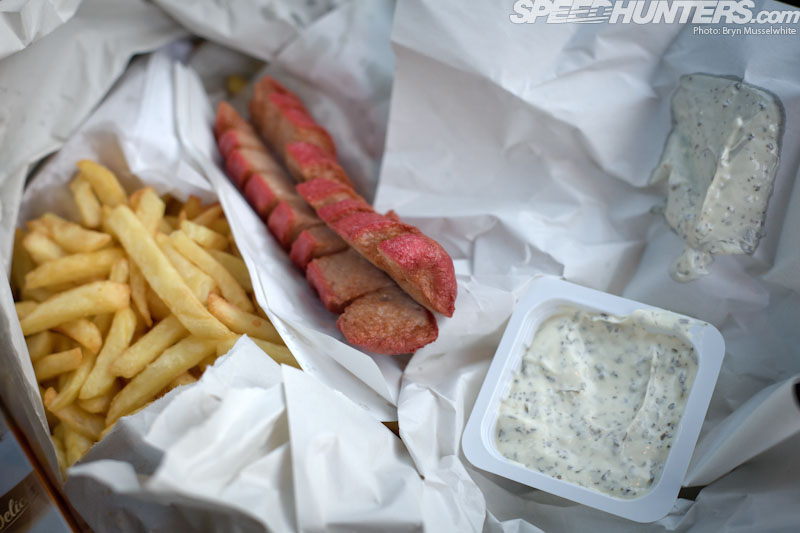 Belgium is a pretty flat land, the roads aren't the best and to be honest, as I leave the Mustang shed, I'm thinking a bit of food and then on to Germany. Which is when I made a rare mistake. Remember what I was saying before about eating well? This is a Lookwurst, which probably should have been called a 'look first'. Meat should not be peeled and then deep fried, but then my Russian roulette approach to a takeaway menu was bound to fail me at some point.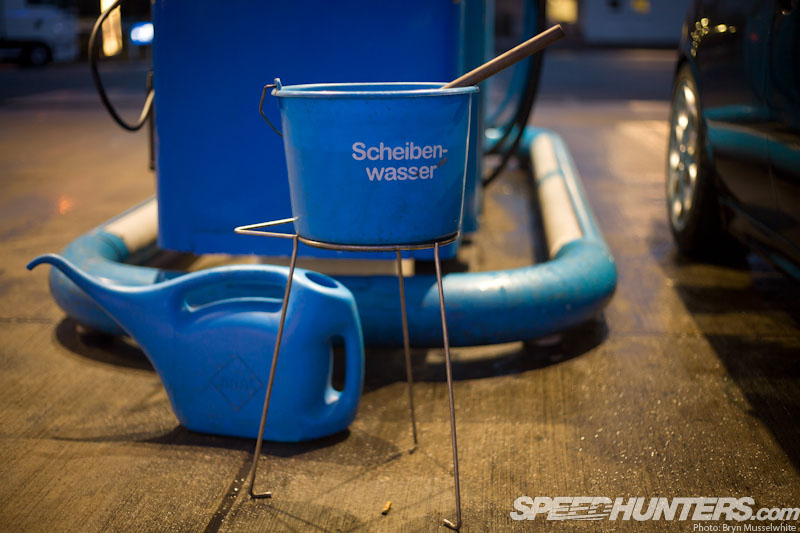 One thing I have noticed outside of England is the wash and squeegee bucket you get by the fuel pump. Obviously this is a good thing and I'm a little disappointed we don't see more of them at home. Why I wonder? Do we all steal them or something equally sinister?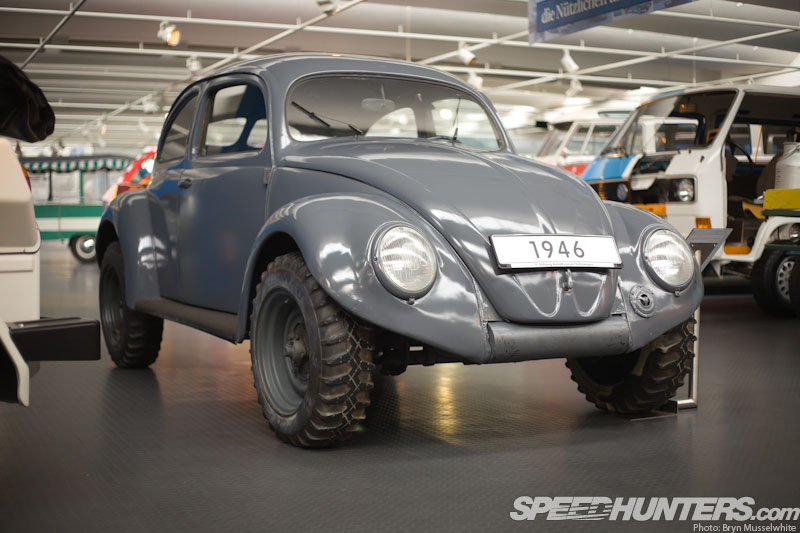 My thoughts are elsewhere though, like Wolfsburg. A busy, pale industrial town in central Northern Germany, it's where VW has been based and slowly spread out from to dominate the world markets with a few key models. Again I'll show you more in the future right here on Speedhunters, but for now witness what could quite possibly be the most badass, rarest Beetle in the world.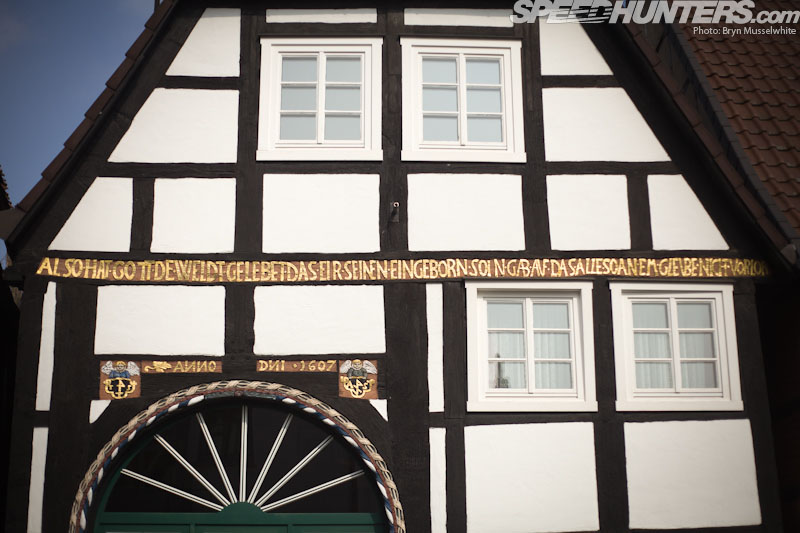 To just bounce from car to car would be to deny my surroundings, which is a waste. So many facets of life are interlinked you have to look at the big picture when travelling, so you can get the best possible perspective on it all. Too often you hear people who travel a lot complaining it's just airports and hotels, well you know what? You're doing it wrong. Sat in the car all day or lying on the floor taking pictures isn't healthy, so I try to take a walk. Take my brain for a stroll and see how other people live. This house dates back to 1607. Pretty incredible and only 100 feet from my hotel.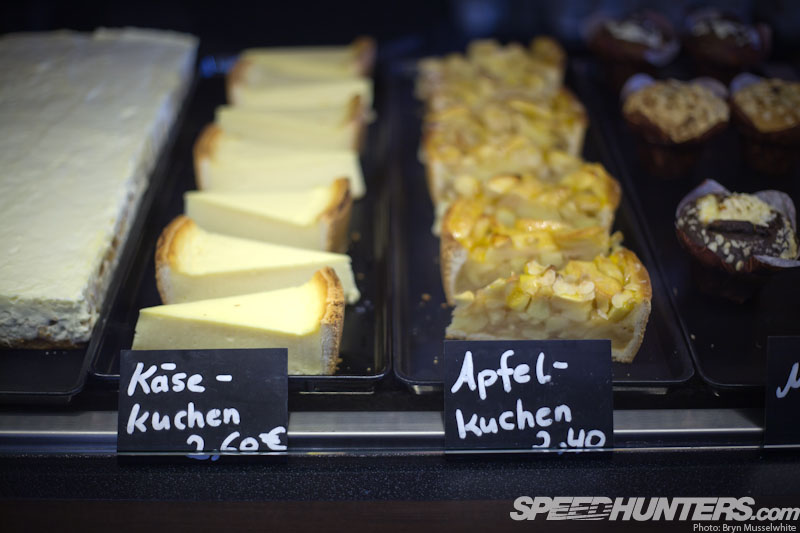 Food again. Apfel means apple and Kuchen is cake. It tasted as good as it looks, so fairly average to be honest.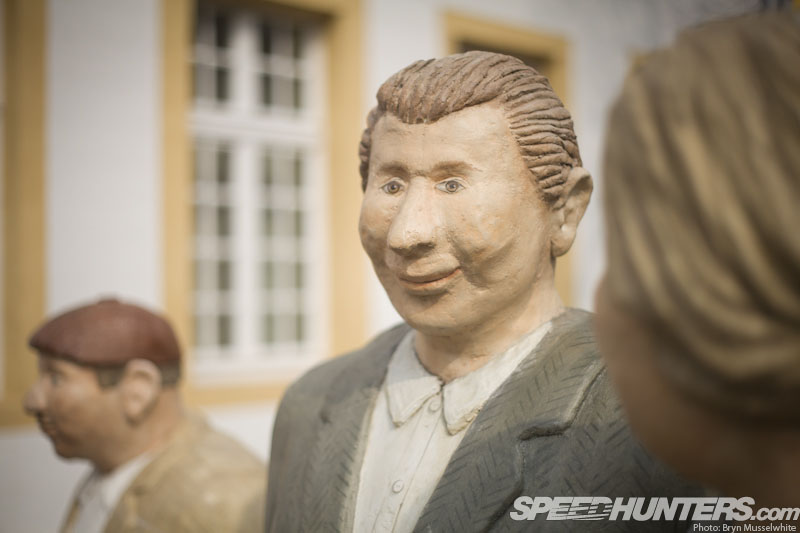 The locals didn't seem too impressed either.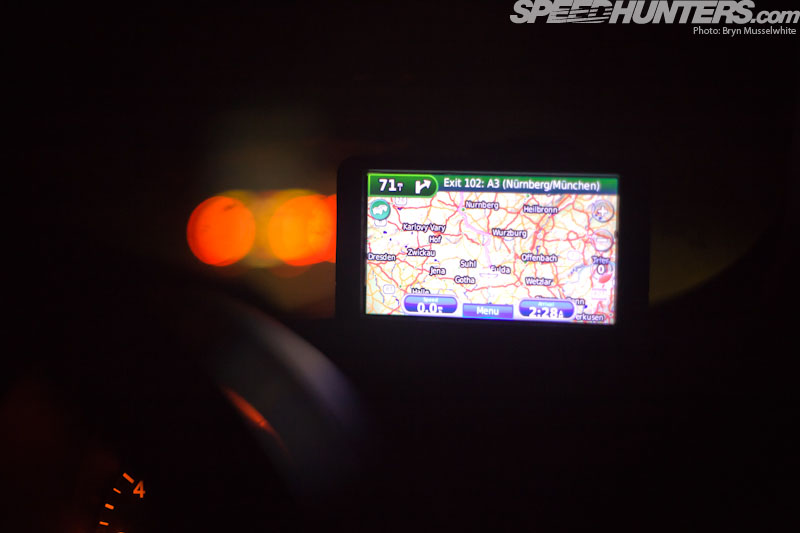 What is impressive is Germany's autobahn network. I love moving between different countries in a couple of hours and hearing languages change from fuel stop to fuel stop, but Germany comes with bonuses. Outside of the towns and cities, the motorways (autobahn) are largely unrestricted and tonight I've got some miles to eat before an early morning appointment. Ideal.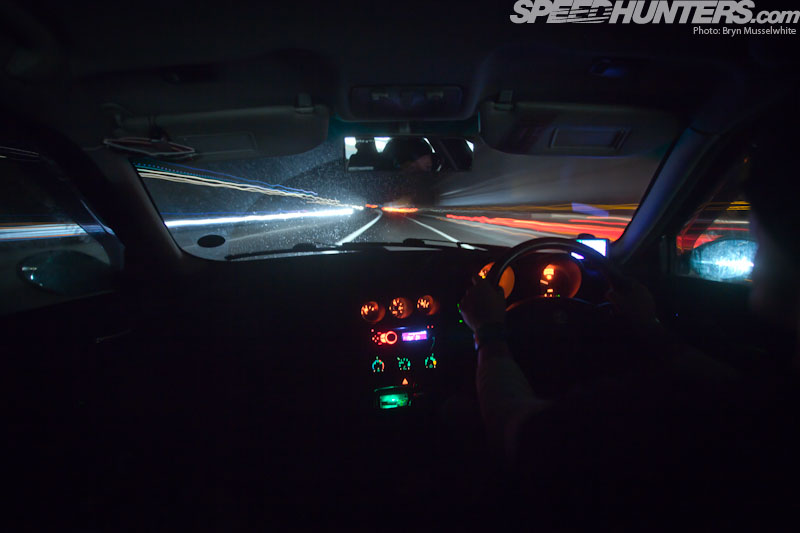 The bulk of the autobahn network is just two lanes, there are no tolls and you get slow traffic as well as fast. Tonight there are chains of lorries rolling along at 60mph to my right, while I blow by at 115-120mph. Everybody is aware of the speeds people travel at here and it's rare to have somebody just pull out in front of you, although if they do they should beware because whoever is behind them will be riding their bumper until they move over. For a driver usually limited to 70mph on an overcrowded and badly abused road network, this is freedom; liberation that I feel is deserved after a week on the road. My 2.4TD Alfa Romeo winds up the boost and sits comfortably at these speeds, the night passes quickly and the world makes sense when you have the choice.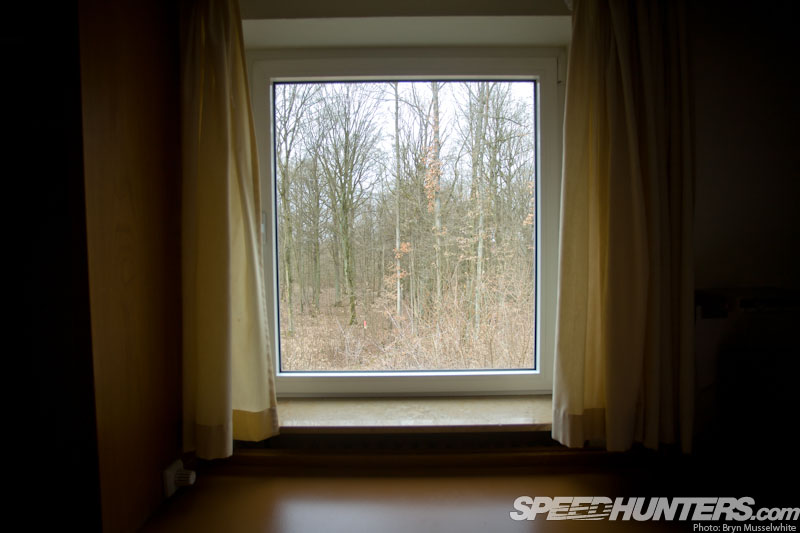 Which brings me to morning and another little game or routine I enjoy when everything is changing around me on a daily basis. If I've checked in to a hotel in darkness, I always get up and pull the curtains open, unaware of what's outside. Like a big reveal on the day.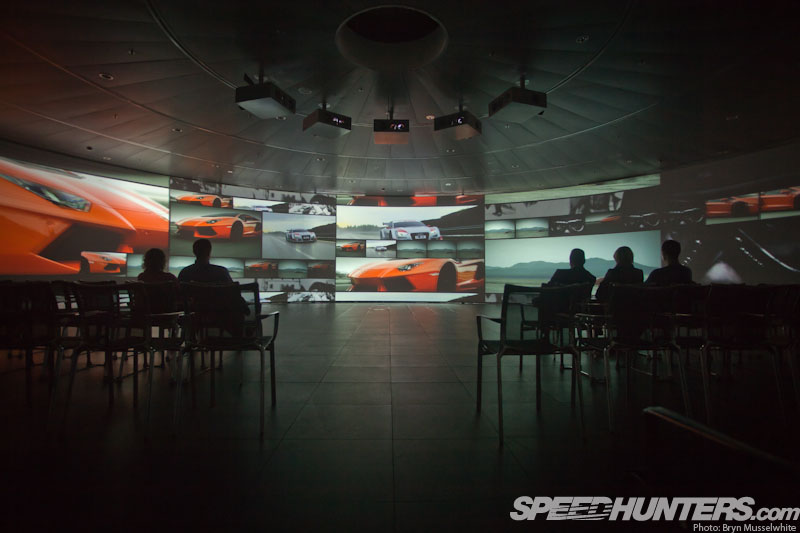 Headed south down through Germany means I spot signs for Ingolstadt. That name will mean something to Audi fans and this is a shot of the welcoming film at its museum in the town. It's almost in total contrast to the VW museum I was at just a few days ago, which seems kind of odd to me. Again, I'll show you more later but I was seriously blown away by this place.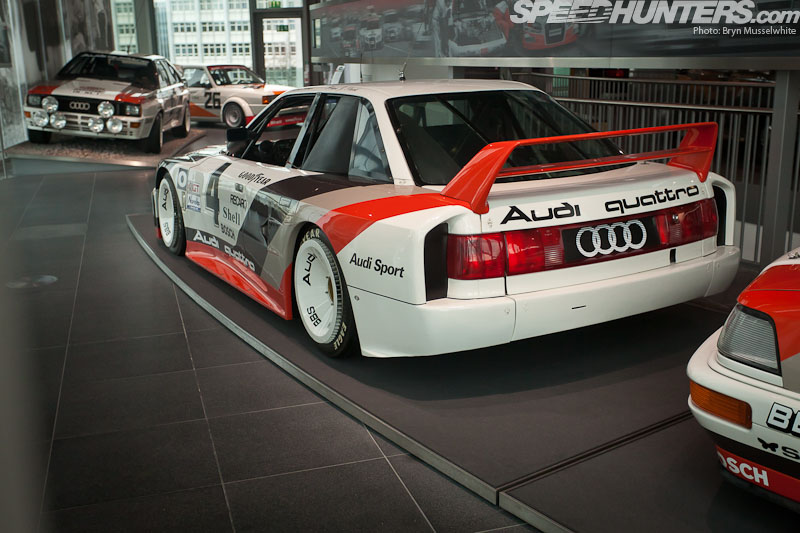 It's by far the best manufacturer's museum I've ever been too, and again I get to meet my heroes. You will not be disappointed.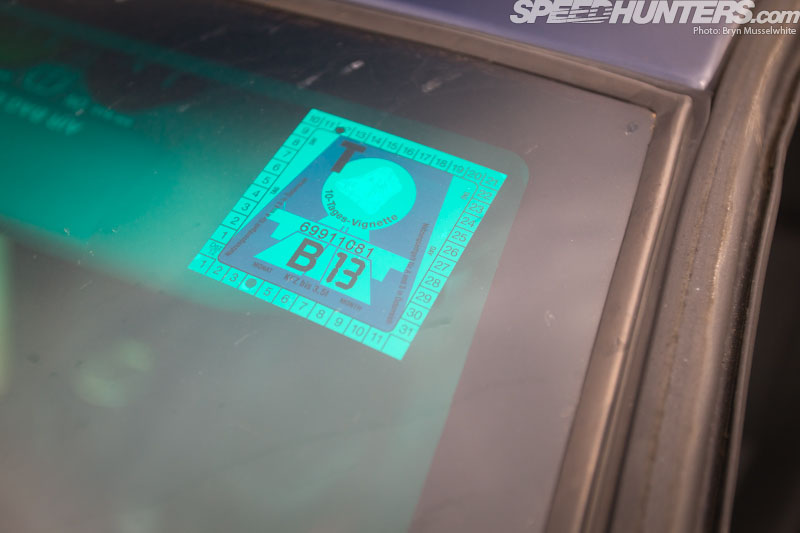 Continuing on south, I navigate my way around Munich and another shoot then head for Switzerland, which according to my GPS means a short hop through Austria. This in turn means I have to buy a vignette to display in the windscreen that shows I've paid a road tax or toll if you like. This is the Austrian one, valid for seven days. It cost me eight euros.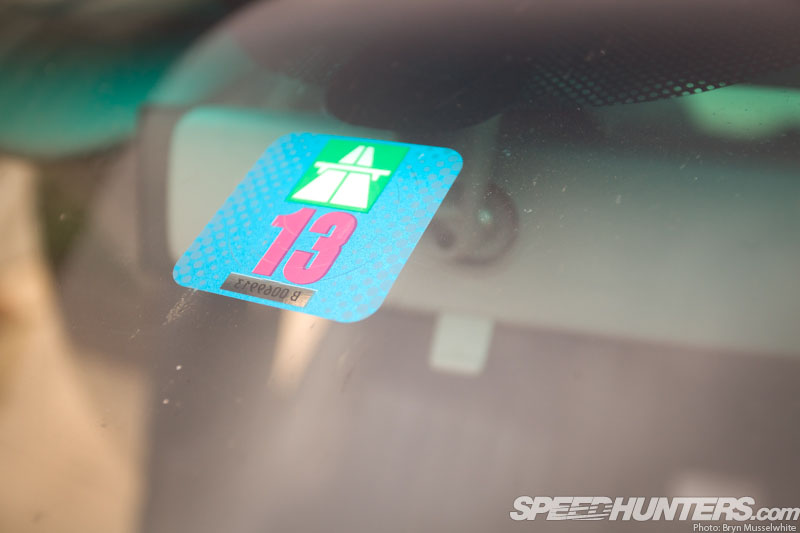 The Swiss one I had to buy was more at thirty two Francs (Swiss), although it's valid for a year. So that's two different countries, languages, currencies and ways of doing things. It takes me five minutes to queue up and buy them at the German border and within twenty minutes I've passed through Austria and I'm into Switzerland. Very few borders in Western Europe have customs at them nowadays, although the Swiss always seem to buck this trend. As always, a lone man in a ten-year-old car loaded down with covered bags attracts their attention.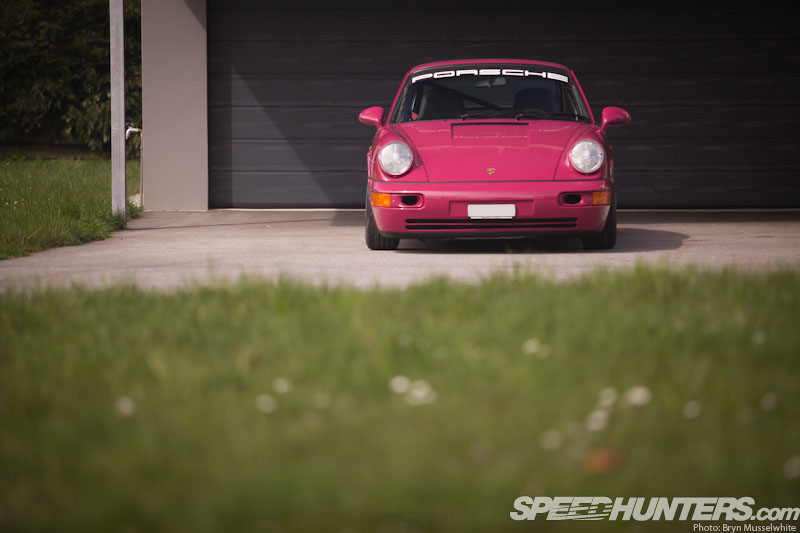 They do know how to do things right here though, I can't fault that. What you see above is a Porsche 964 RS owned by Fred Bernhard. It's one of the purest 911s you can buy, and it's also partially responsible for the incredible feature car I'm here to shoot. Does the name RaceTaxi mean anything to you? If not, try a 993 Bi-Turbo engined VW Bus for size. Yes it's as good as it sounds, better even. Feature to come.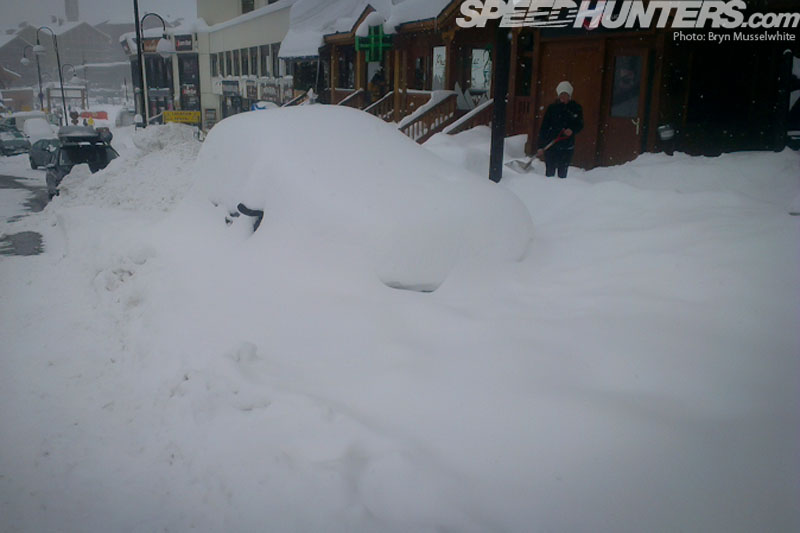 Now it's time to play. I started this trip in the snow and cold and have seen all of the elements since then, but now I'm headed up into the French Alps, which is going to make carrying my snowboard bag around for the last weeks worthwhile. After a week with friends we get a metre of snow in one night – please excuse the phone picture but I had to show you. Yes that's my Alfa under there; it's been parked for eleven hours and there was no snow on it when I stopped. It's incredible to think we can have such a variety of conditions on our doorstep.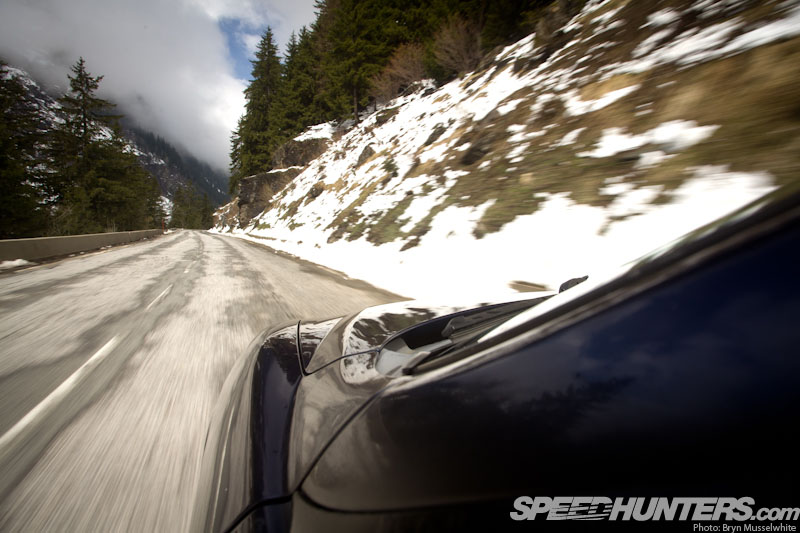 I do love the mountains: the road surface can be a bit hit and miss but when the sun shines they can look way better than any other.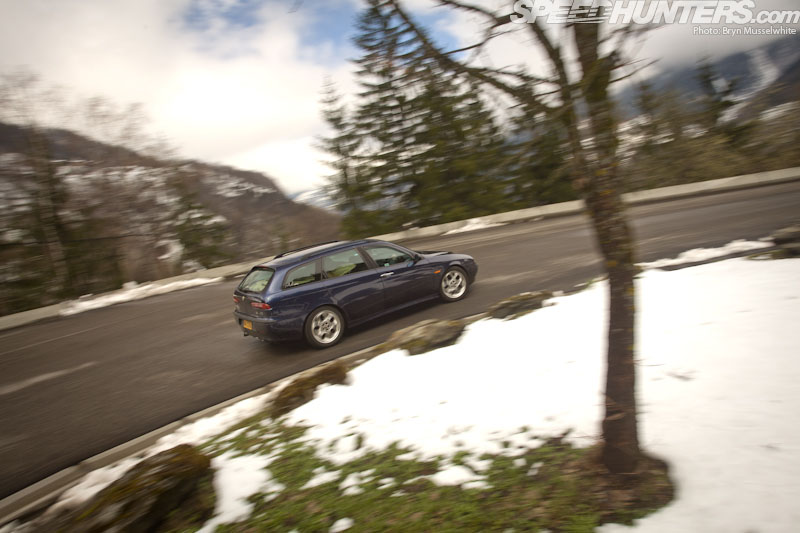 Although my Sportwagon is a diesel work vehicle, I fitted it with coilovers and some 17 inch GTV rims early on, which means I can at least get a little bit more enjoyment out of moments like this.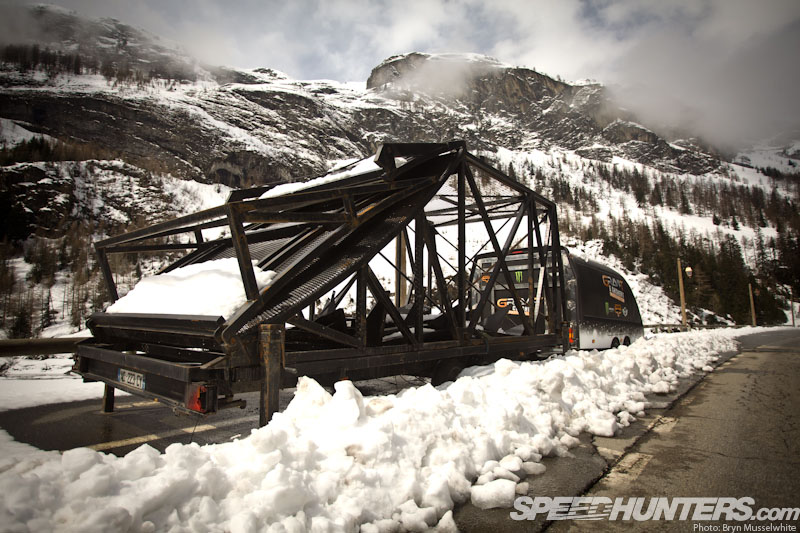 My Speedhunter senses twitch pretty hard when I see this lined up outside the village. With a little research it turns out that stunt driver Guerlain Chicherit lives here. In case the name doesn't ring a bell…
He did this earlier in the year in nearby Val Claret. I saw the film on the internet and recognised the venue, but didn't realise the connection. I love discoveries like this and I'll make sure to look him up next time I'm back.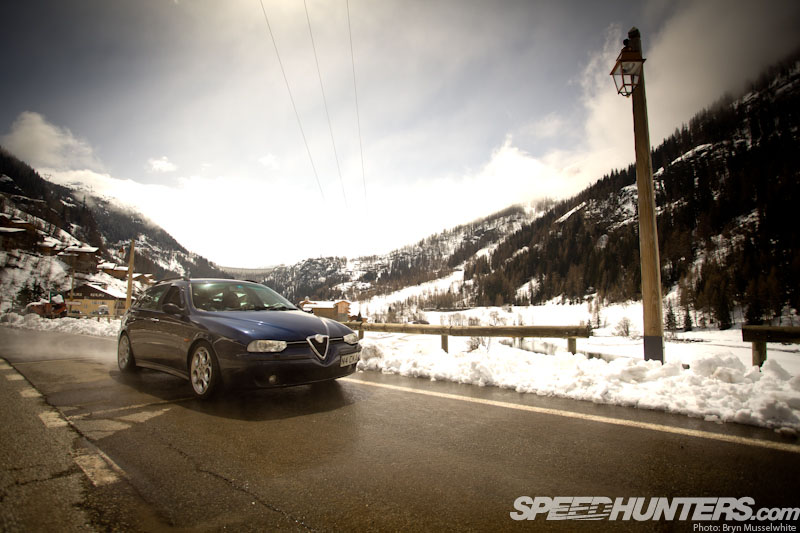 But it's time to head home. We've come a long way together and the eight hundred mile journey ahead feels like a small jump after the adventures we've had. It's funny but I really feel the pain of the Alfa. When I start it in the morning the non-factory noises are prominent like stiff joints, then with ten or so miles passed and some heat they start to ease.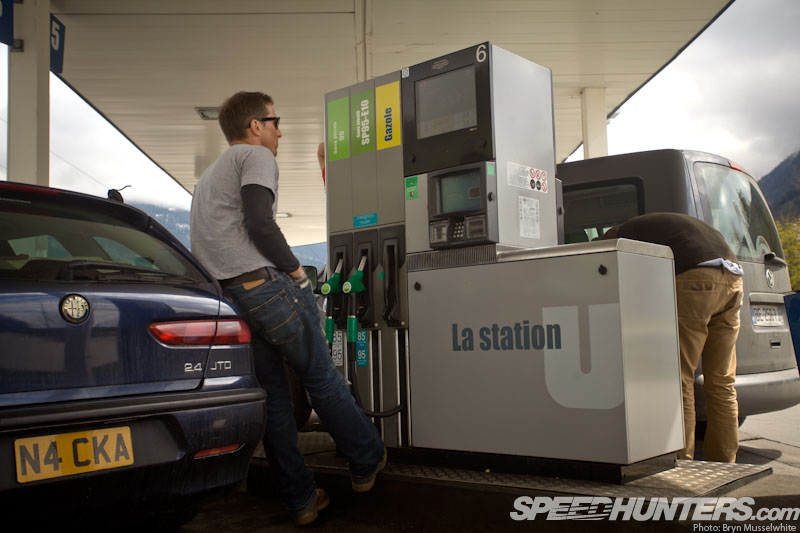 Just like me: some coffee, some fuel and we're away again.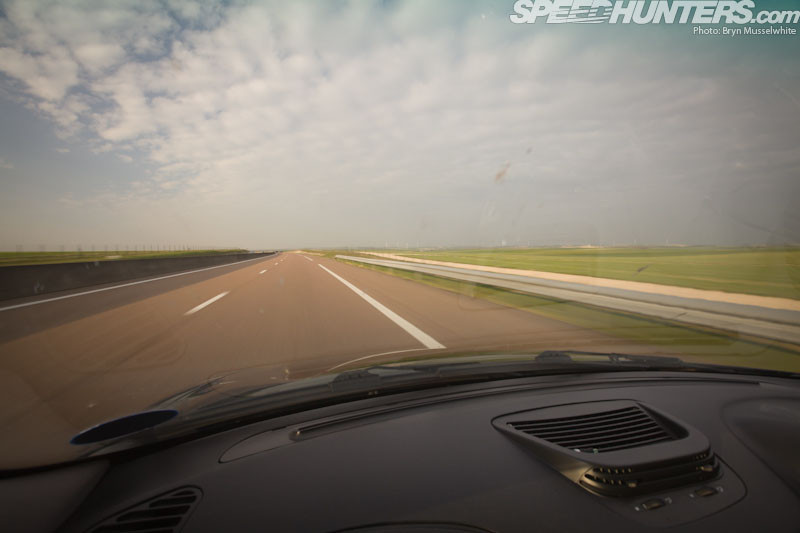 Travelling back up through France the terrain changes, the further north you go the flatter it gets. We are getting closer to Belgium again so I guess it's pretty obvious really but today I'm aiming for Reims and a rather special car museum that I always try and visit when passing. It's funny but it always makes me feel a little vulnerable when I've been hiding out in the mountains then suddenly I'm out in the open. Never mind, press on. The speed limit is 130km/h (81mph) when it's not raining, so you can easily make progress.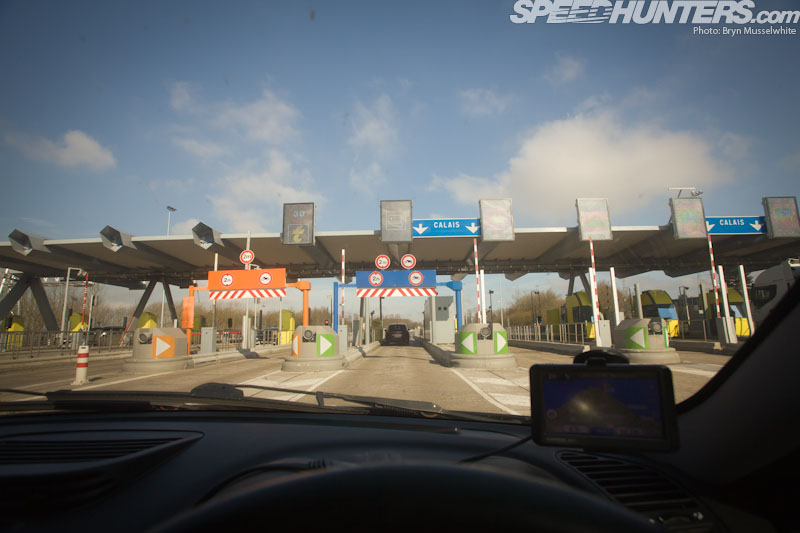 Although the French like to charge you for the privilege: the tolls back down from the Alps total around 75 euros. You can obviously drive on what they call Route National, which are perfectly good, but for big mileages there isn't an alternative really.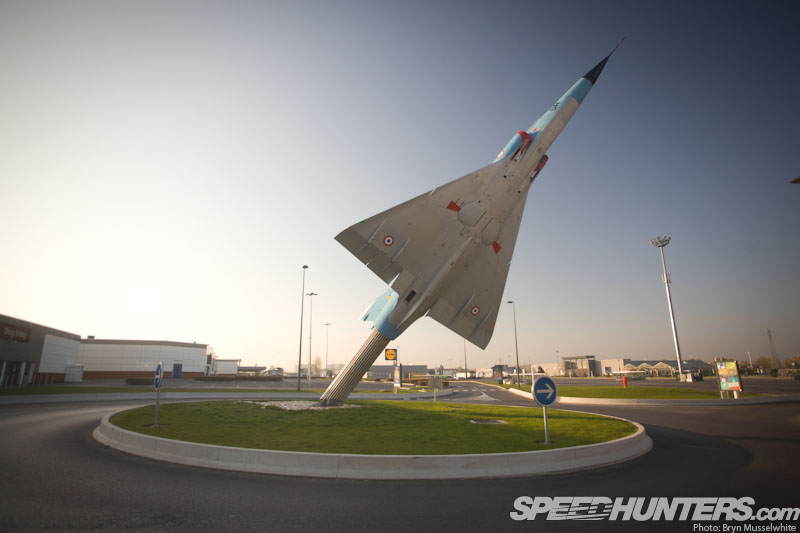 When you do get off the motorway  you find crazy things like this jet plane mounted in the middle of a roundabout outside a supermarket. I'm sure there's more to it than the elaborate story I came up with in my head, but who cares about reality? Like I said at the start, I rely on my brain to take care of the everyday stuff, but it's still good to exercise it sometimes.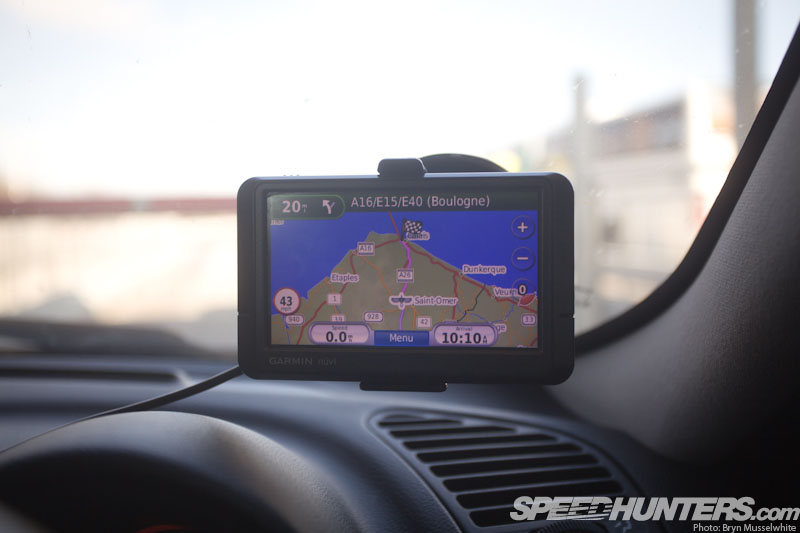 Obviously the United Kingdom is seperated from mainland Europe by the British Channel, which means you either catch a ferry across the top or you can go underneath it like I prefer.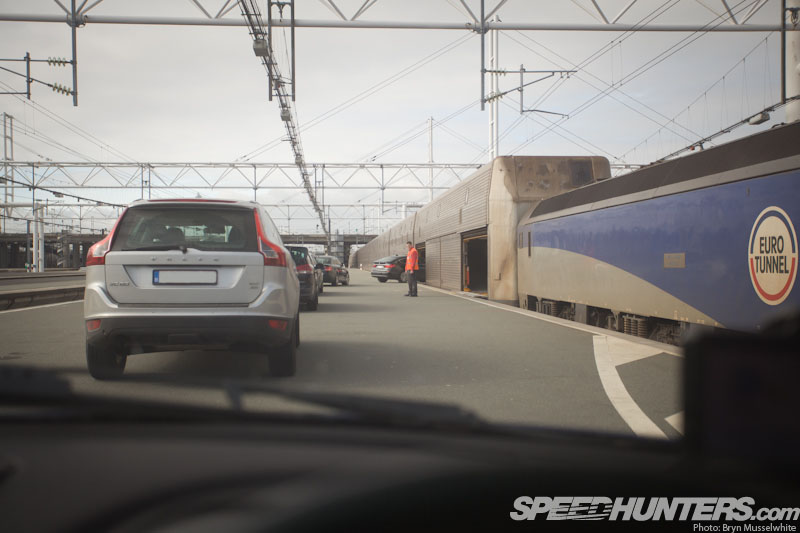 For those who have never heard of the Euro Tunnel, this is how it works. You drive on to a train, stay in your car and the (I'm guessing) 35-mile journey takes roughly 30 minutes.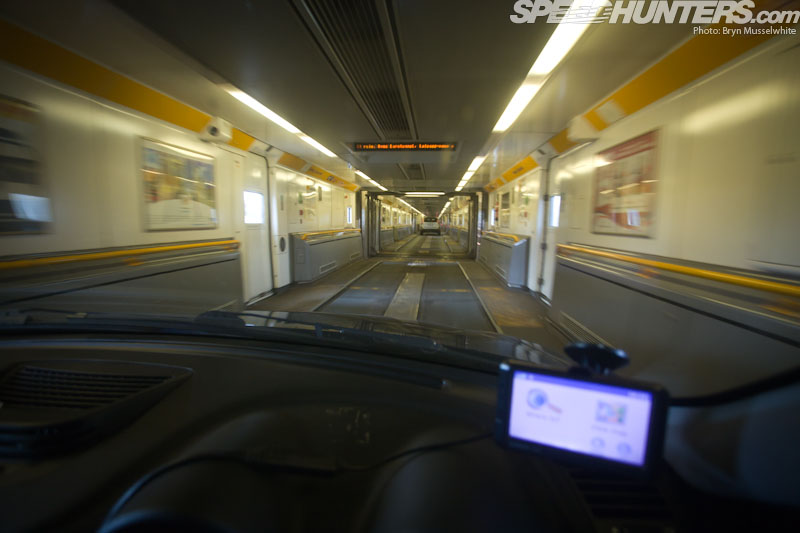 Although it can be a bit more expensive than a ferry, you don't get to pretend you're launching from the Death Star on a boat. Numerous urban myths exist of people attempting all sorts of speeds through the carriages, but I couldn't possibly comment. I just like the convenience.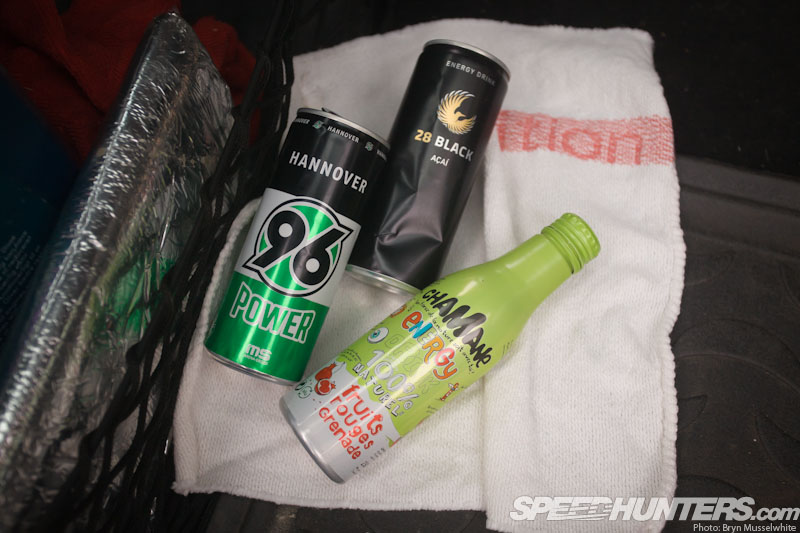 So with a few of these lying in the footwell, a hard drive full of images and bag full of dirty washing I finally pull in to the yard at home. As ever, I've seen some incredible things, met some really great people and enjoyed myself every mile. Finding a different bed every night and driving thousands of miles is not for everybody, but if you don't try it you'll never understand. So the next time somebody suggests a cheap flight, go back to them with the call of road trip!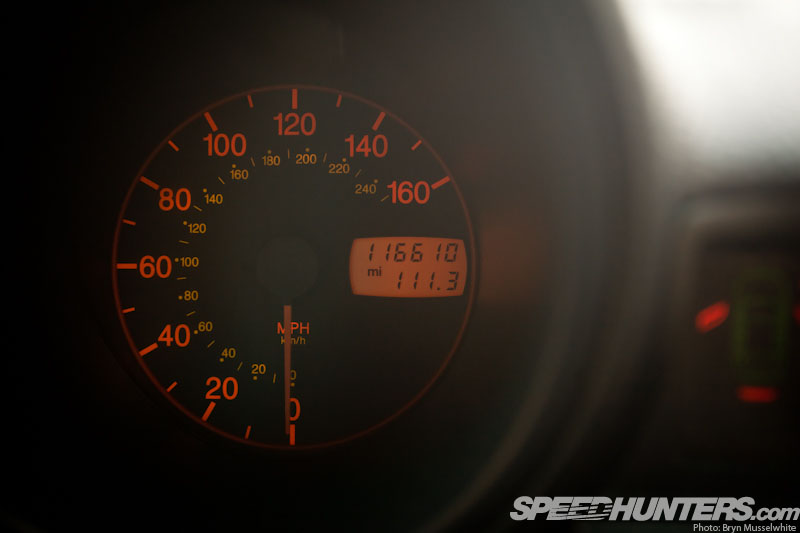 Remember, wherever you are, people are still the same. They might sound different and look different even, but trust me – they're the same. Good and bad it's all out there waiting for you to discover it. Since time began man has travelled; nowadays it's easier than ever and with the opportunities this world can present you, can you really afford not to get out there?
So that's 3111.3 miles across France, Belgium, Germany, Luxembourg, Holland, Switzerland, France and England. Where next? I'm a sucker for old, unproven cars and the road. So I've bought a 50-year-old car sight unseen and it's in Finland, which is a 1585 mile drive home. What can possibly go wrong?
Bryn Musselwhite
Bryn@dev.speedhunters.com
More Dream Drive stories on Speedhunters
More stories by Bryn Musselwhite on Speedhunters