What's up Speedhunters? It has been too long since I have personally reached out and believe me, it's not that I don't want to. The insanity behind living/chasing this dream consumes me more then I ever imagined, and something sick in me loves it!!
This year marks the beginning of a new era in my career, as I am not only a driver, but a team owner now.  I'm really pumped to reveal to all of you the livery of the Monster Energy Nitto Tire 2014 Ford Mustang RTR and to officially announce the formation of the RTR Drift team. Watch the official reveal video HERE!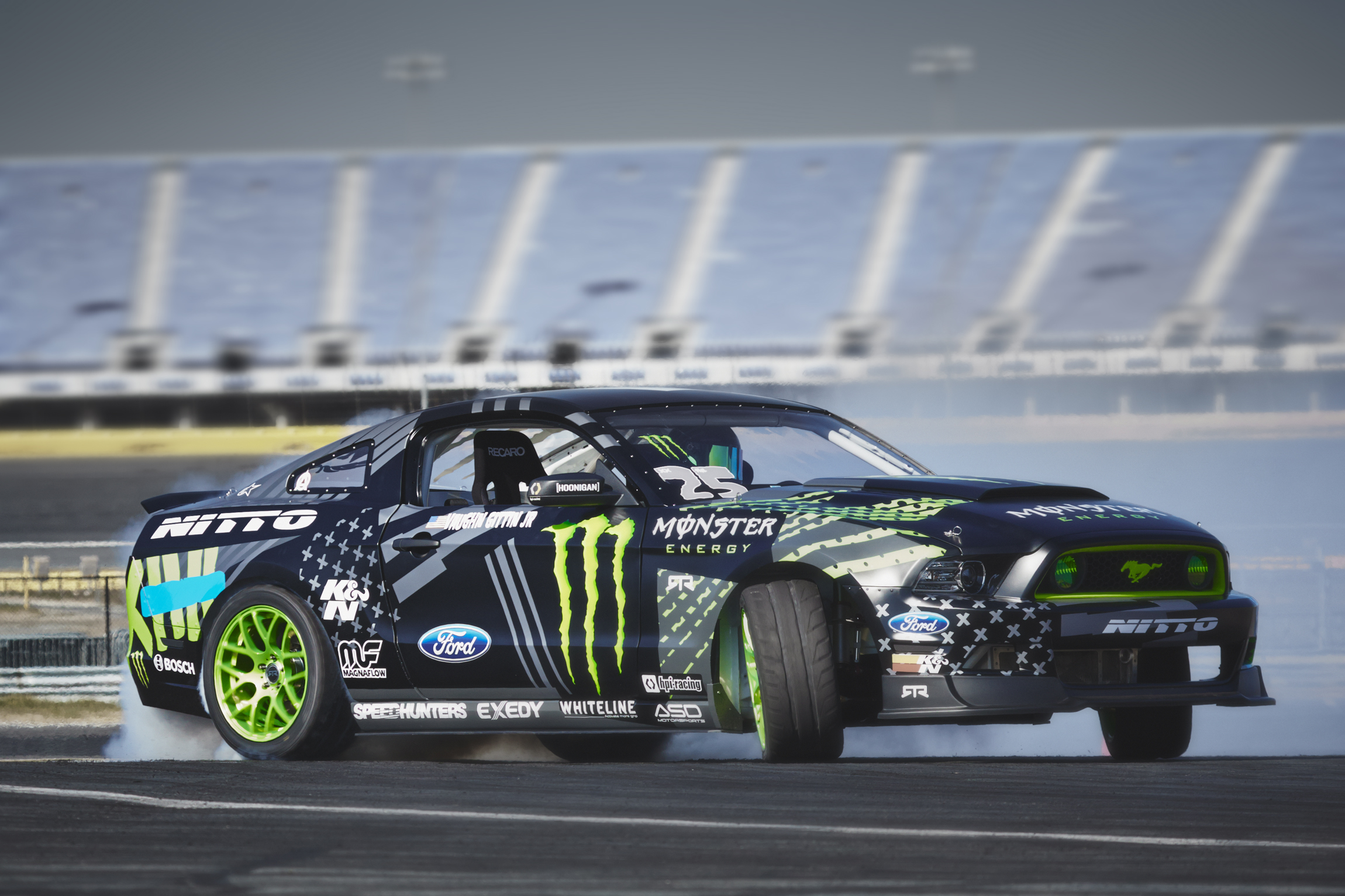 Having worked side by side with Autosport Dynamics since 2007, it was a no-brainer for me to request their support yet again for the RTR drift team in 2013, and I couldn't be happier to continue working together. The word "team" as I know it has been redefined around our new focused effort in which I'm not required to share all of the data we collect and the brains that make the team work with anyone else. I will be driving a brand new 2014 Ford Mustang RTR built by ASD and it will make its competition debut at Formula Drift Round 1 in Long Beach, California April 12-13.
We tested the new car out at Charlotte Motor Speedway recently, and it is the best car I have ever driven hands down. It has 845 HP and weighs only 2,900lbs. The crew at ASD really outdid themselves in the offseason, I am PUMPED!!!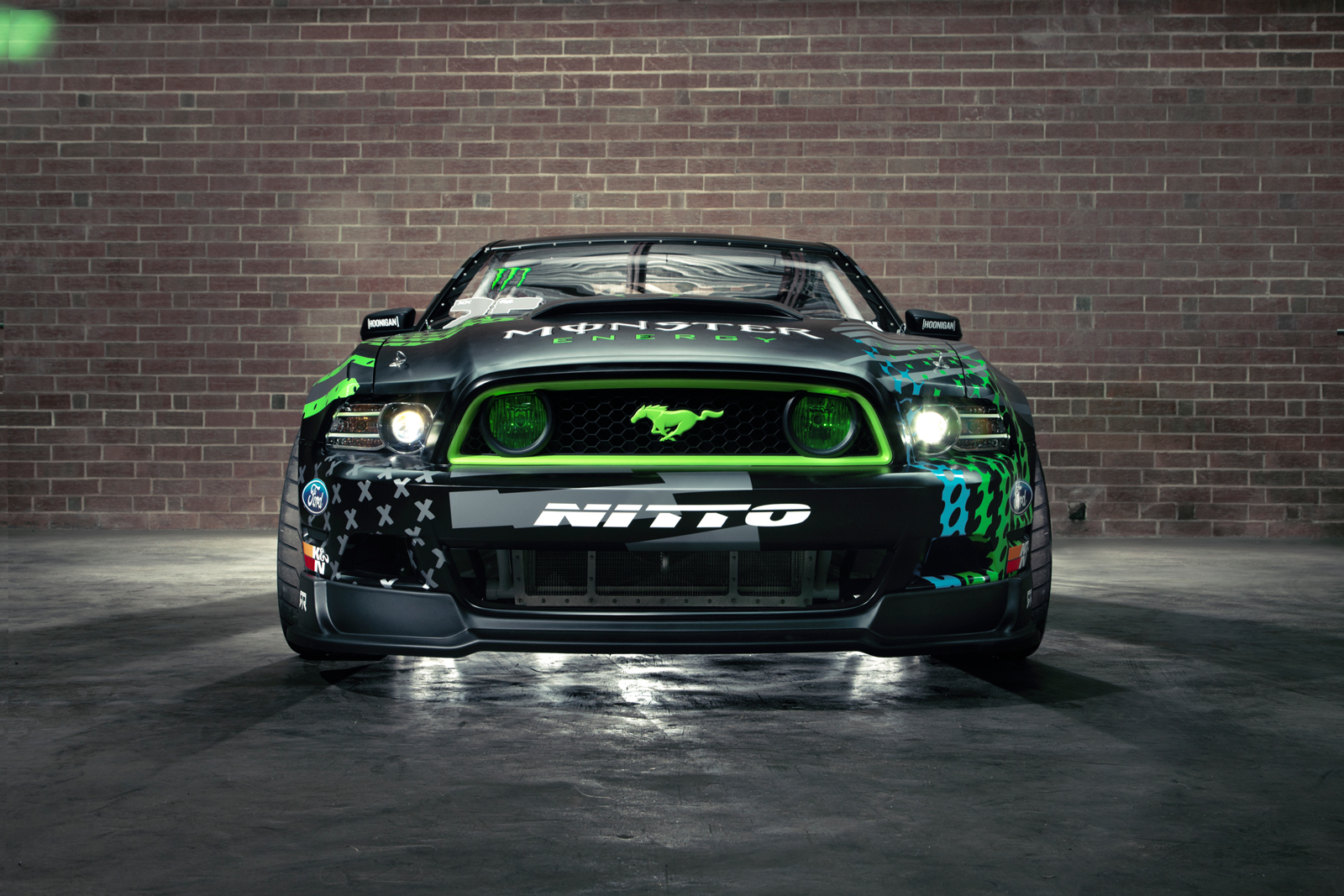 For the first time in my career I have been able to start from a clean slate and get a bit crazy with the look of the car I will be using for battle. Being that the Mustang is my weapon of choice, the base of the livery was inspired from old battle ships that were covered with "dazzle camo". From there we added my XX5 (#25) and flag elements, along with some of my favorite colors and some rock and roll to get a livery I feel really portrays me. I look forward to giving it some real battle scars this season!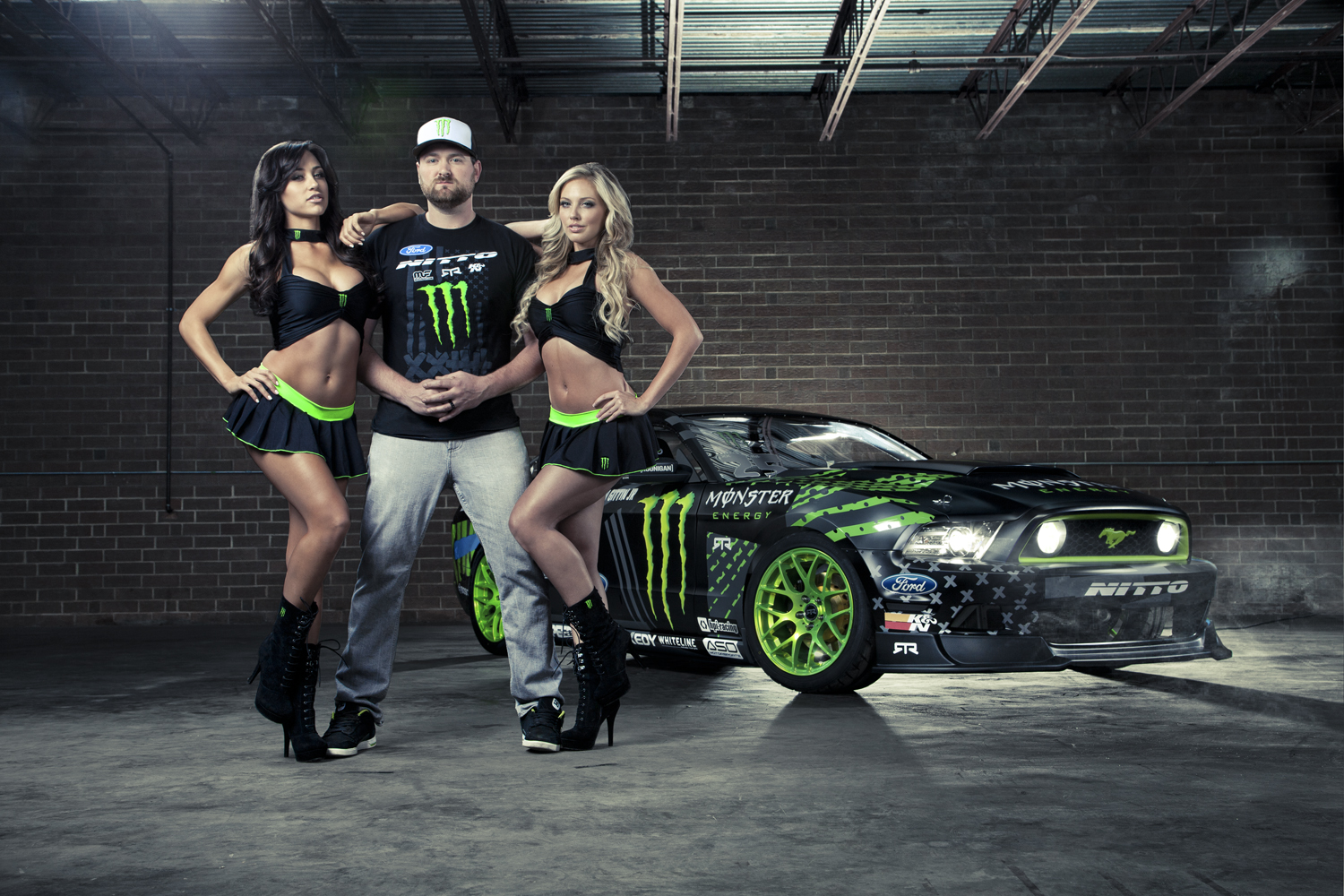 This year, Monster models Ana Cheri and Ashley Michaelson will be hanging out with us at Formula Drift. Not only are they extremely good looking, but they are super cool chicks so make sure to come by to say what's up to them. This shot is actually part of a Monster Energy poster program that will be given away at retail outlets in markets we hit on the Formula Drift Championship circuit, as well as at military bases. More info on this will be released soon!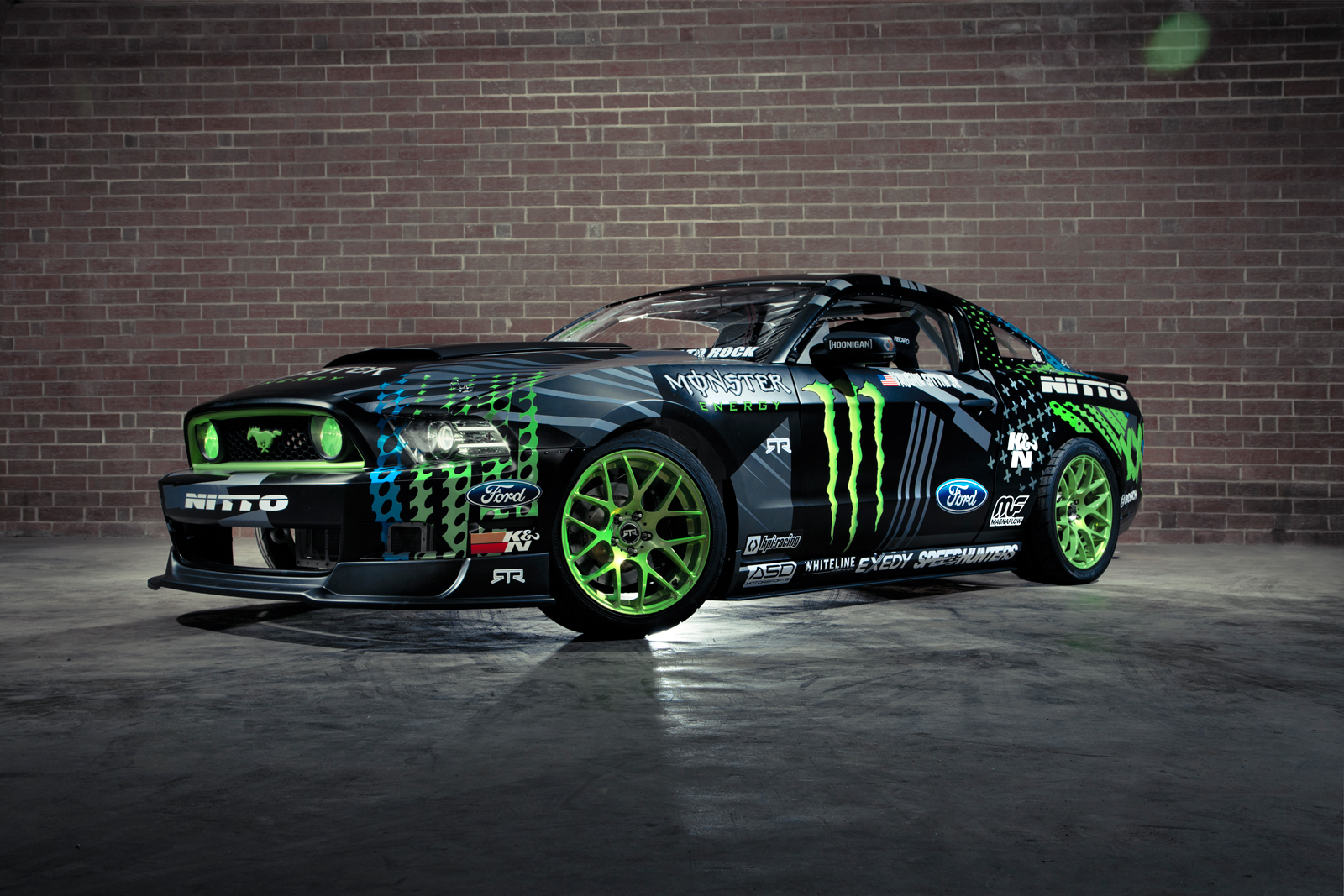 While my #1 priority is to chase down the Formula Drift Championship, I will be taking my global efforts to the next level in 2013. I will once again head to China to compete in the World Drift Series, as well as be participating in select competition and demo events in Europe. I will also continue to perform at select demo and experiential events in the USA, just as in years past. Thanks to Monster Energy and Ford, I will be going to select military bases surrounding the Formula Drift Championship on the Sundays after events to provide demos and ride-alongs for some of America's finest men and women. Check out my schedule HERE. It is really crazy for me to look at my schedule for this year and realize all the awesome that's about to go down all over the world behind the wheel of some bad ass Ford Mustangs. While I am pumped for all of the events we have chosen to participate in this year, I am especially excited about the opportunity to go visit some military bases and put smiles on the men and women's faces that make me living my dream here in the USA possible!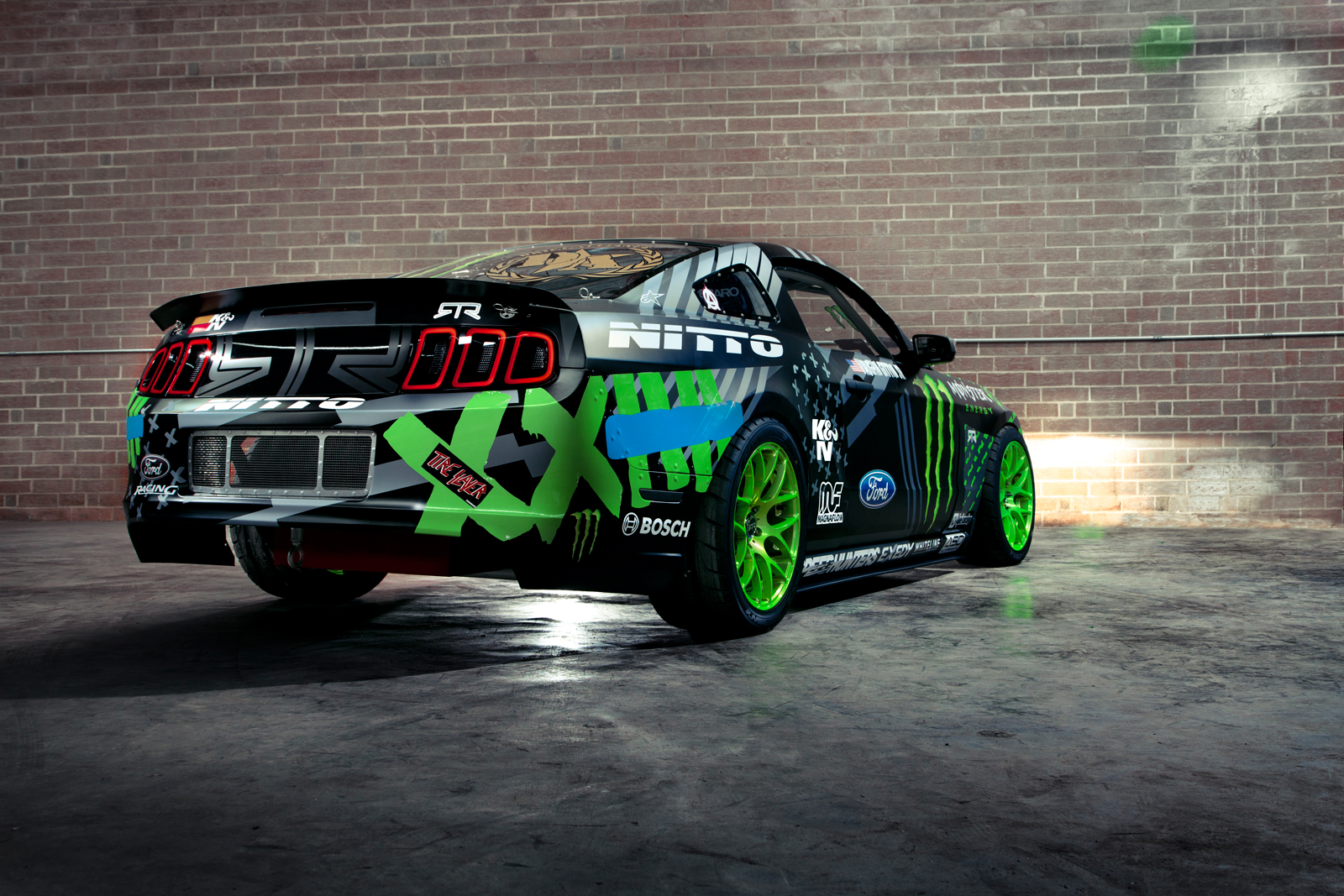 While there are many changes surrounding my efforts this year, one of the biggest pieces of news has been my departure from Falken and my new partnership with Nitto Tire.  I sincerely appreciate the relationship and success that Falken and I shared together over the last 9 years. While many assume my decision to change was based on money, that is NOT true. It comes down to a very big picture outlook on my goals for the future. I have always been impressed with Nitto's tires as we have competed against them over the years. I have also been very impressed with their marketing efforts, their focus on performance and giving the enthusiast exactly what they want. Nitto's national and international goals aligned with mine for the present as well as the future. I am really happy to be working with the passionate crew at Nitto and I look forward to having fun with them in the future.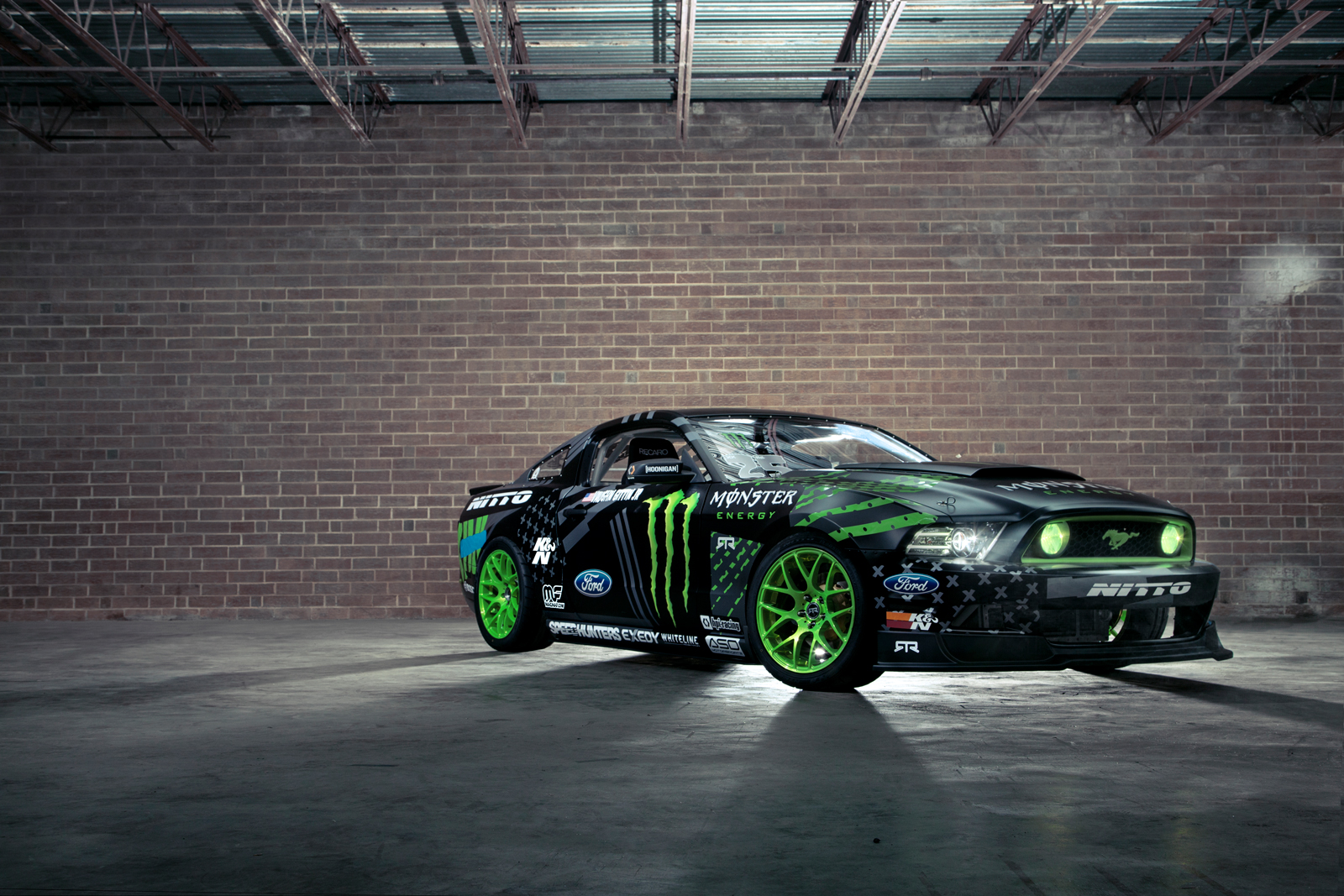 I cannot wait until Formula Drift Long Beach to kick off what's going to be an awesome year for us! If you make it to any events that we are attending, make sure to stop by and say what's up!
As always, thanks for the support!
– Vaughn