No matter how long we spend covering global automotive culture, there is still that feeling of excitement when we stumble upon something special and start shooting it right then and there. It's the essence of being a Speedhunter, bringing you – our readers – the best rides we find during our travels and at times that may not be the latest and wildest tuner demo car from Japan, but a simple, old, privately owned car we just happen to come across. Back last summer when I stopped by the brand new Garage G-Force HQ in Yokohama, among all the high-power Evos and GT-Rs that were being worked on in the workshop…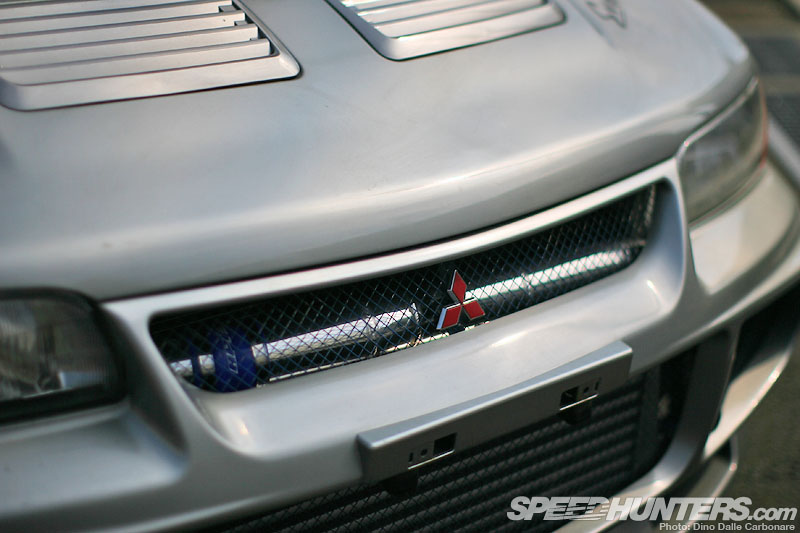 …it was a lonely Lancer Evolution III parked outside that stole my attention. It had just been dropped off by its owner and was about to receive a quick service, a bit of TLC to keep this well looked after modern day classic freshly oiled up and functioning as it should.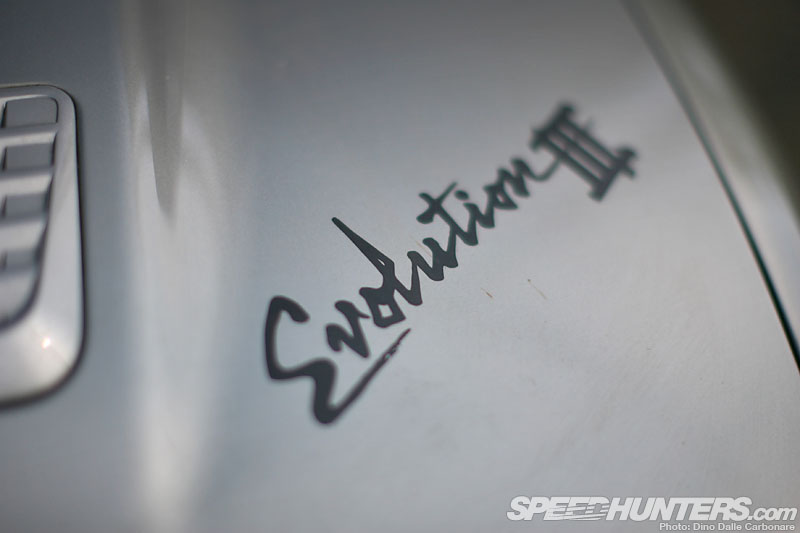 These days we tend to get too caught up in the latest and newest versions that manufacturers continue to throw at us, but once in a while it's always nice to take a step back and admire where some of today's best cars have originated from. It was back in January 1995 that the third generation of the Lancer Evolution, the CE9A, made its debut. It was to be the last high-performance, rally-bred special before the new body design would be introduced the following year, a shape what would form the base for the Evo 4, 5 and 6 (and the Evo 6 Tommi Makinen of course).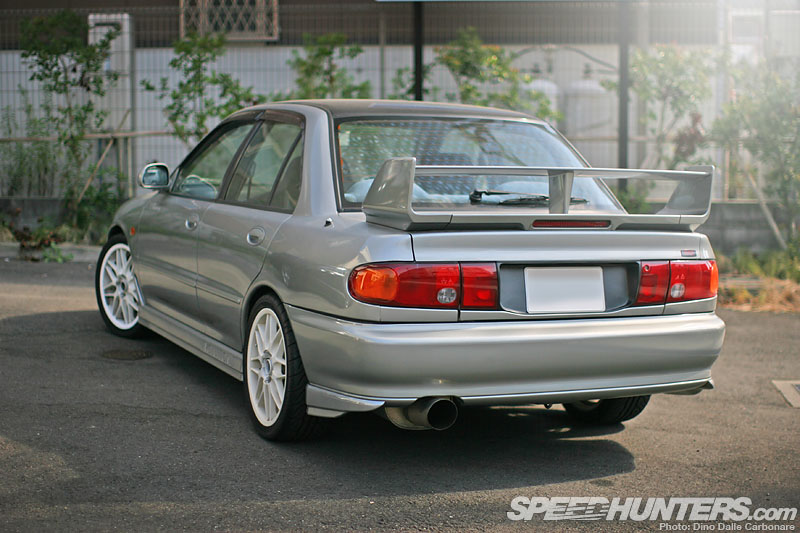 What is very obvious is that the owner of this car has done a great job of keeping it looking period correct…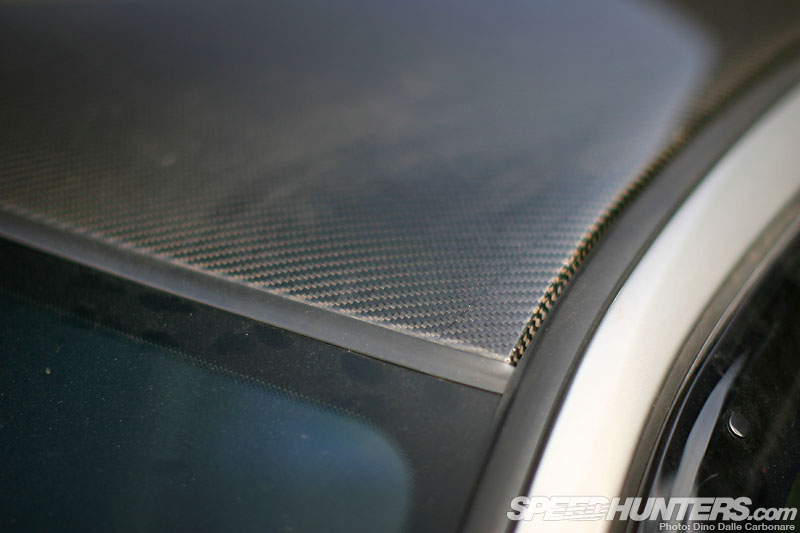 …upgrading it here and there with more modern touches like a carbon roof conversion. This might seem like a very pricy modification but once an enthusiasts makes a choice to keep a specific car for an indefinite amount of time, it's then the serious upgrading begin. We all know the benefits that shedding weight from the very top of the chassis can bring to the handling…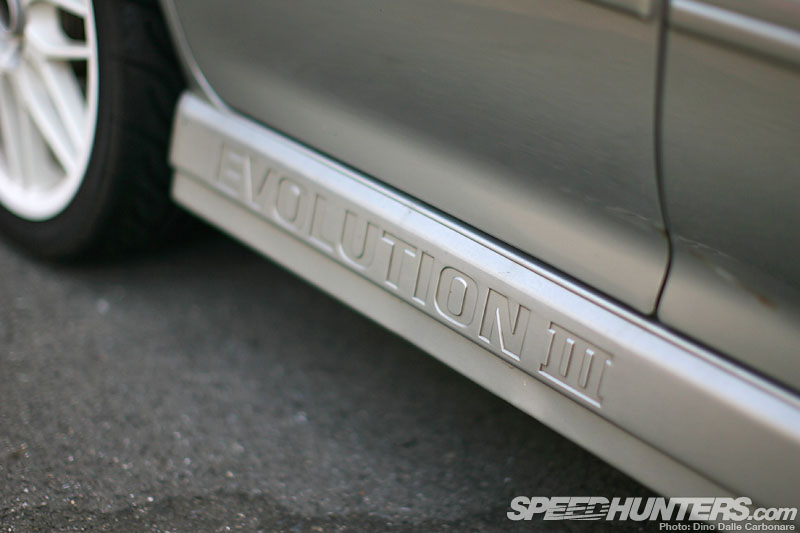 …so one can only assume the car is driven hard on a regular basis.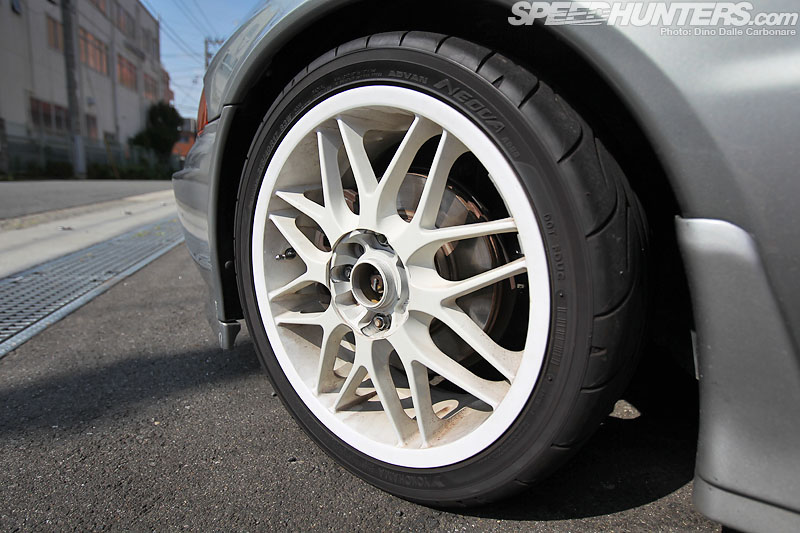 The fresh set of Yokohama Advan Neova AD08 tires also points to this, 215/40R17 all round, mounted on Racing Sparco NS-II Python wheels.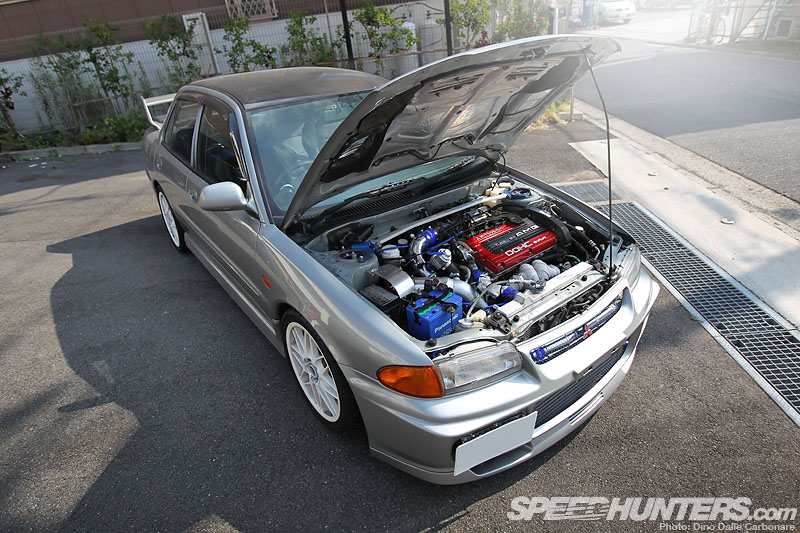 These first few initial upgrades made me even more curious of what had been done to the engine…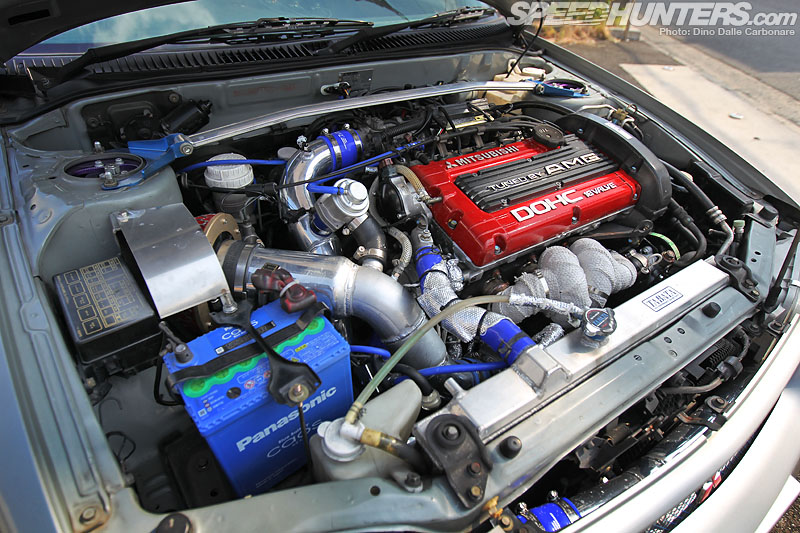 …and not surprisingly quite a lot of work has been carried out. The Garage G-Force mechanic pointed out that the 4G63 has been upgraded with a 2.3L stroker kit…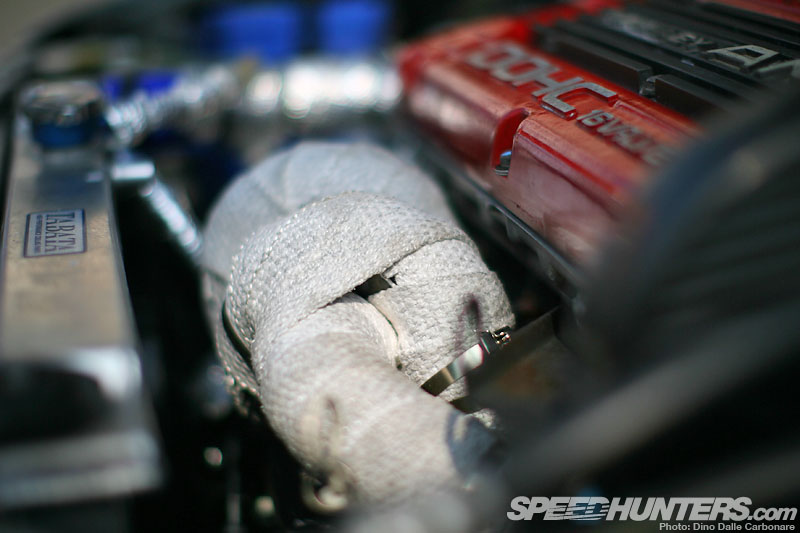 …a custom made stainless steel manifold…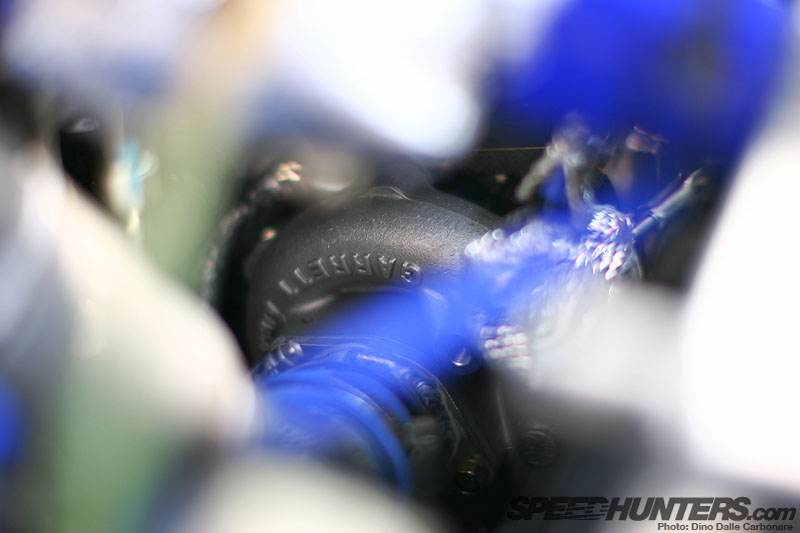 …and a larger Garrett turbo, all good for "over 400 HP." When the Japanese add the word "over" in front of any power, torque or speed figure then you should probably assume they are being somewhat conservative. With more than 400 HP on tap and not much over 1,300 kg this is undoubtedly a fun car to fling around the touge.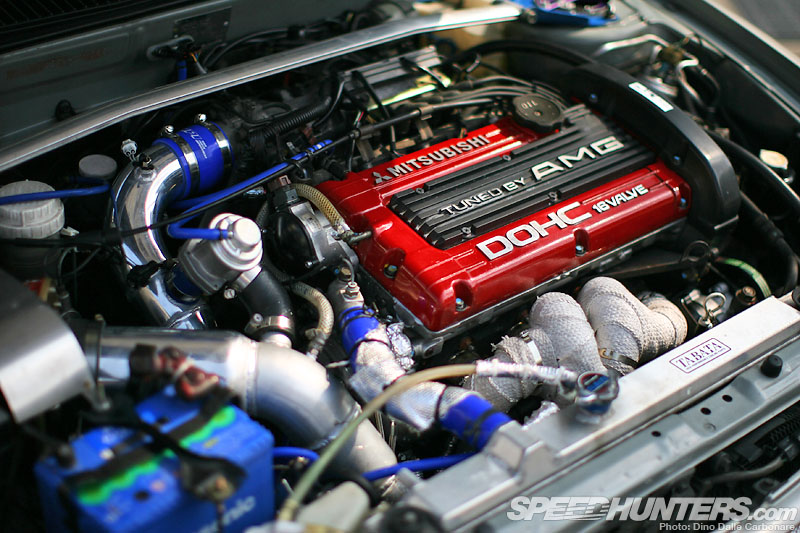 The mechanic was as baffled as I was with the "tuned by AMG" lettering on the spark plug cover.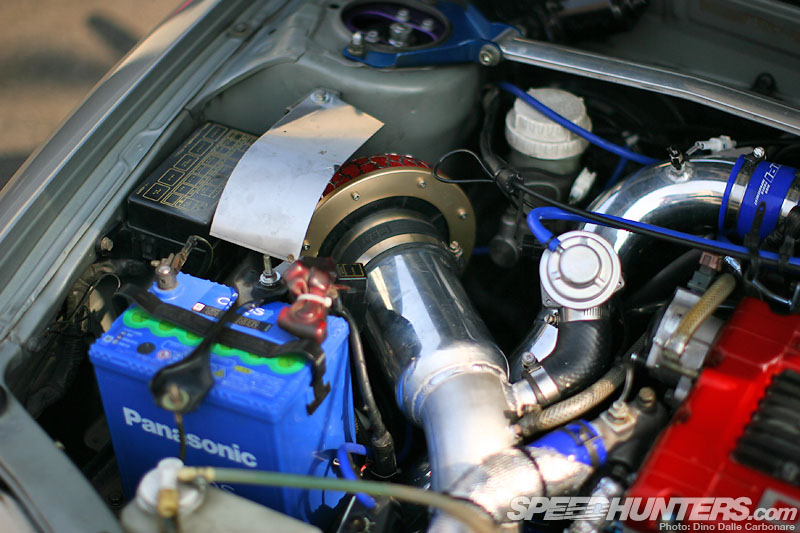 A custom intake pipe takes the HKS foam filter as far away from the hot side of the engine as possible, shielded even by a sheet of aluminum. All rubber hoses have been replaced with hard pipes, which also plumbing the larger HPI intercooler in position.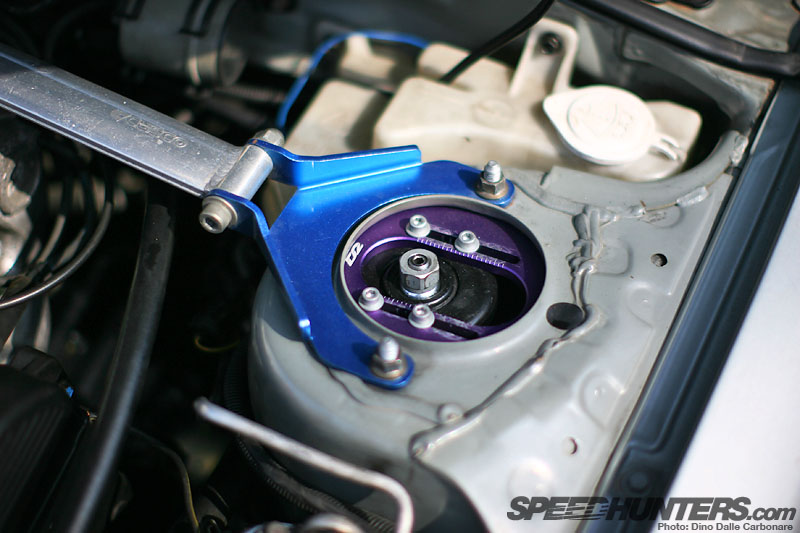 The car rides on D2 coilovers with adjustable camber plates, dialled as far negative as they go. The Cusco strut tower bar is there to keep the front section of the chassis as rigid as possible through corners.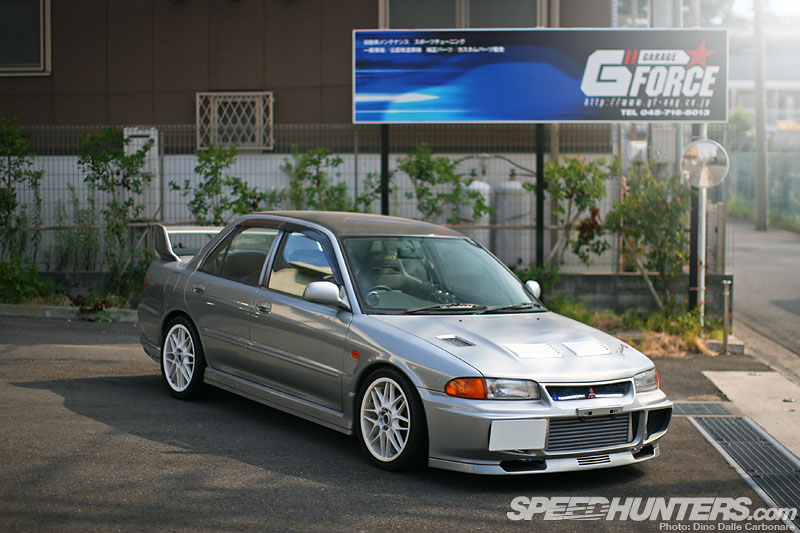 The impromptu shoot continued…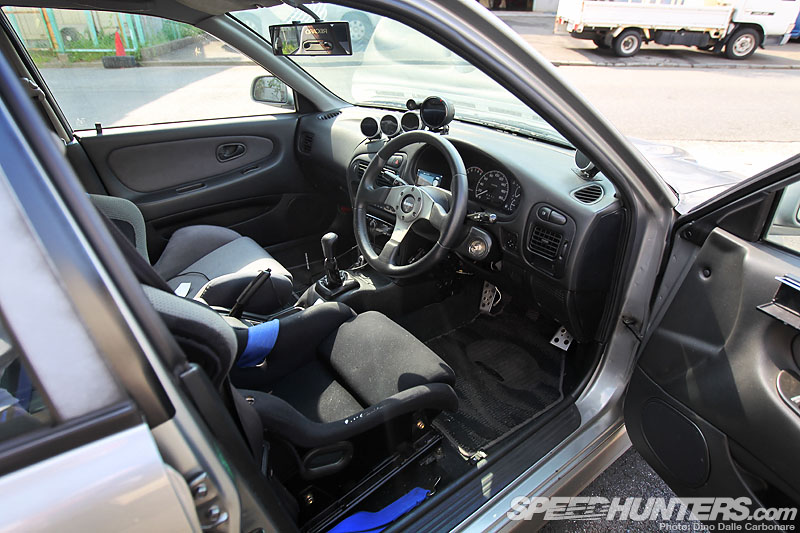 …with a quick look inside. The fixed Recaro bucket seat on the driver's side was yet another hint that this car gets driven properly on a regular basis…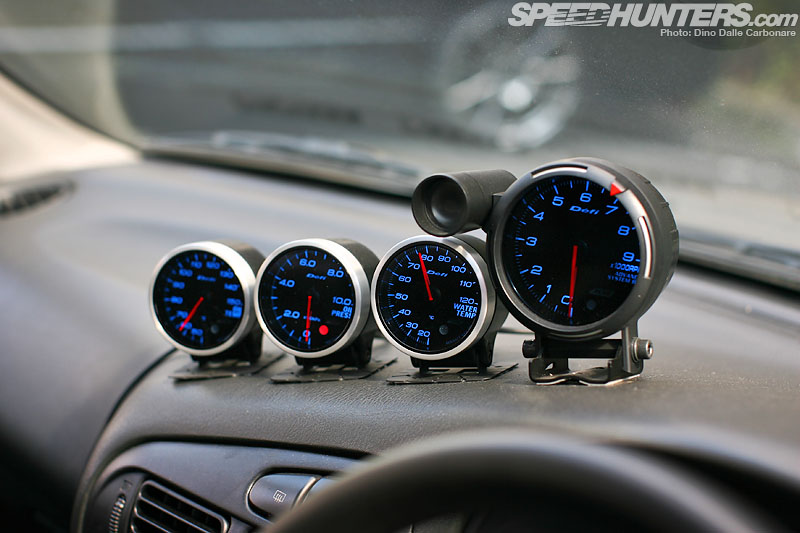 …and when you do give your modified engine a workout it's always a very good idea to fit accurate sensors and gauges, something taken care by a nice line up of "Defis."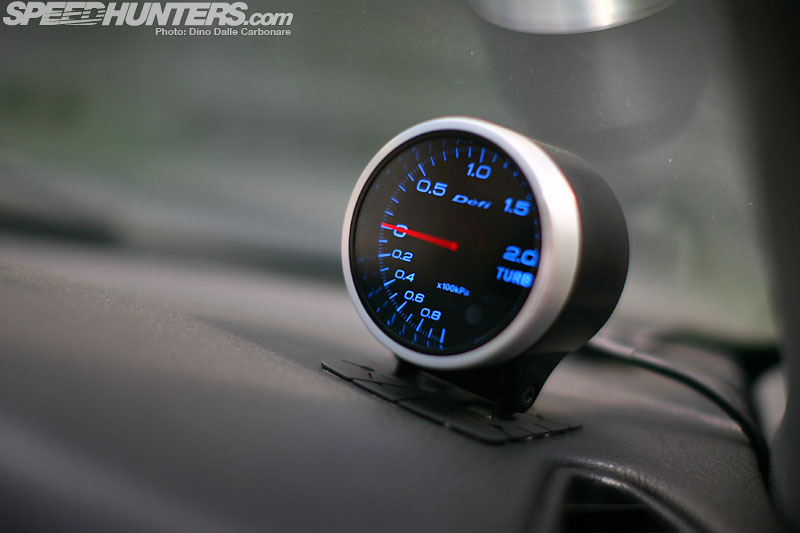 The boost gauge is positioned right by the driver's side A-pillar…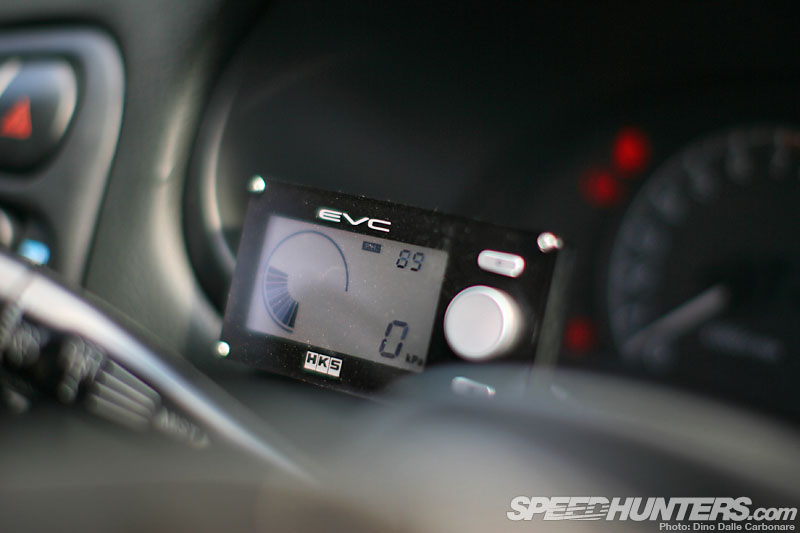 …while boost control is handled and monitored by this HKS EVC module.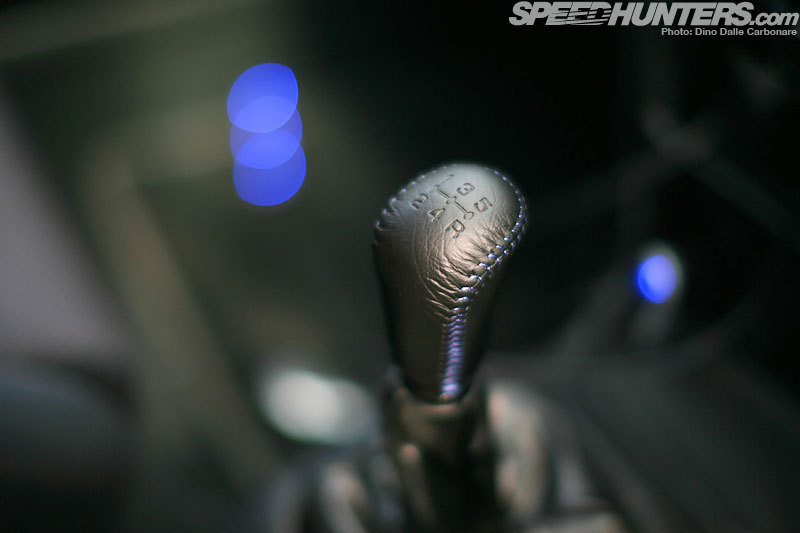 I'm guessing the stock leather shifter was replaced at one point as this looked way too unmolested to be the original one.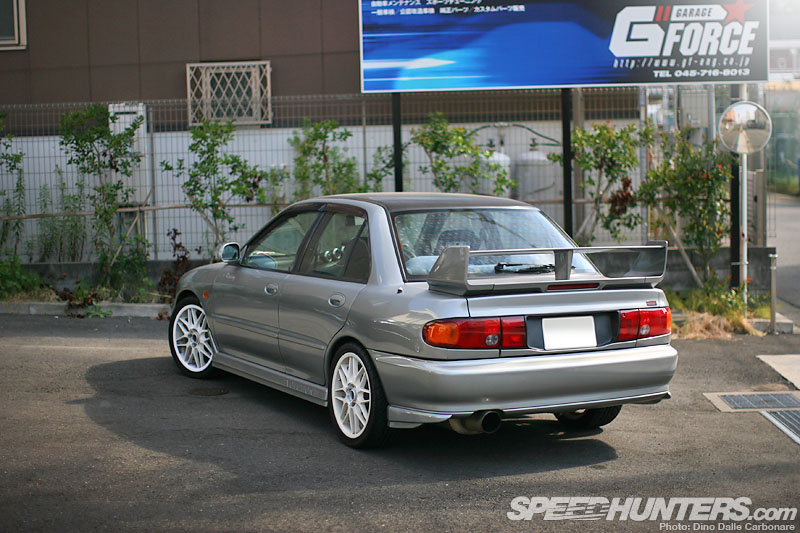 So there you have it. At times it's those cars in the distance that grab our attention, once upon a time the latest and most capable performance models – forgotten by many but still very much remembered and appreciated by a few.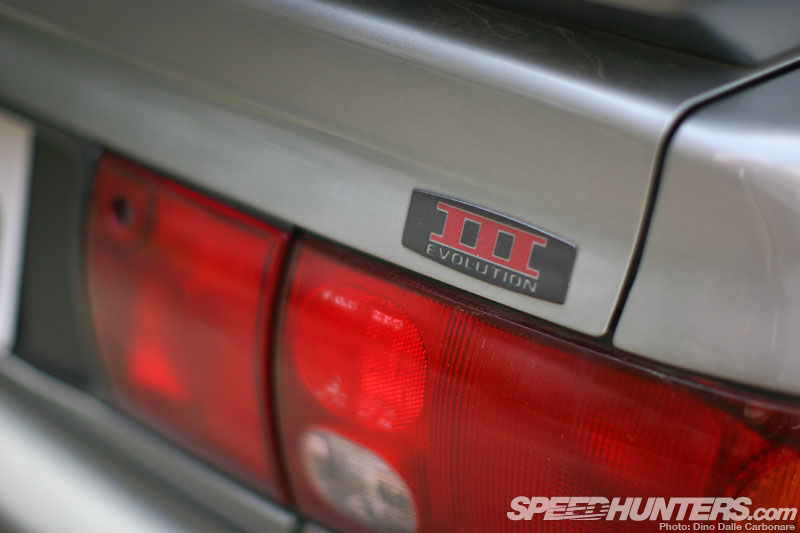 Japan is full of finds like this Evo III and you can rest assured that our search for these gems will never end.
-Dino Dalle Carbonare