2014 will officially mark the 50th anniversary of the Porsche 911 going on sale, and to celebrate the milestone Porsche will be introducing the latest version of the 911 GT3. Based on the 911 chassis, the car is joining the host of other hot-blooded machines debuting this week at the Geneva Motor Show.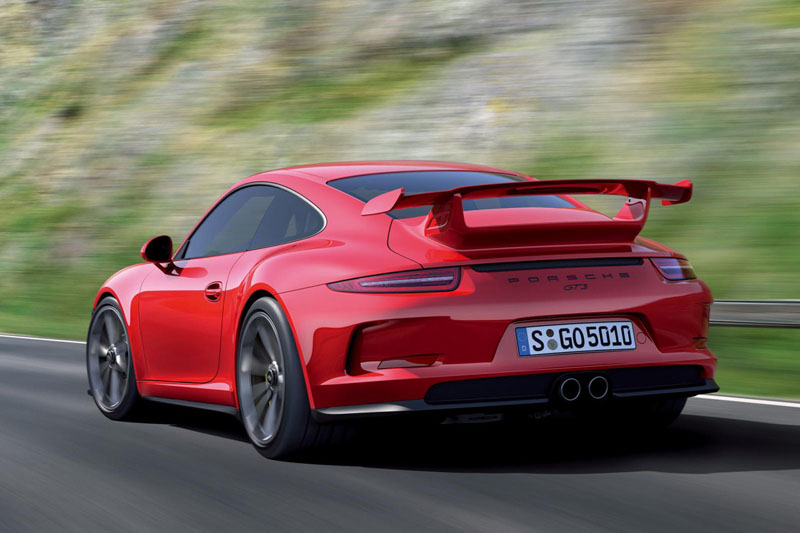 As in the past, Porsche is positioning the new GT3 as the king of its naturally aspirated lineup. Besides the 475 horsepower NA 3.8 liter flat six, the new GT3 will also be equipped with rear wheel steering – a first for a Porsche production car.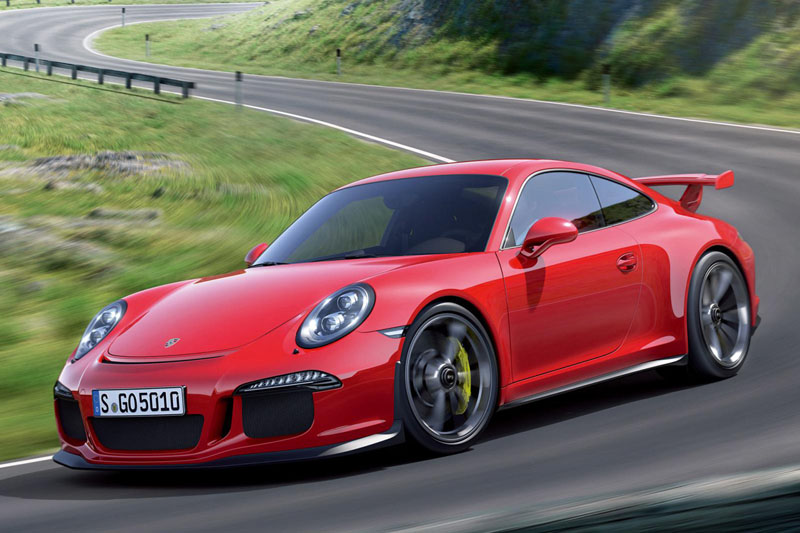 Porsche says the car will hit 60 miles per hour in just 3.3 seconds and reach 195 miles per hour on the top end. The GT3 has also been clocked around the Nordschleife at an impressive 7:30.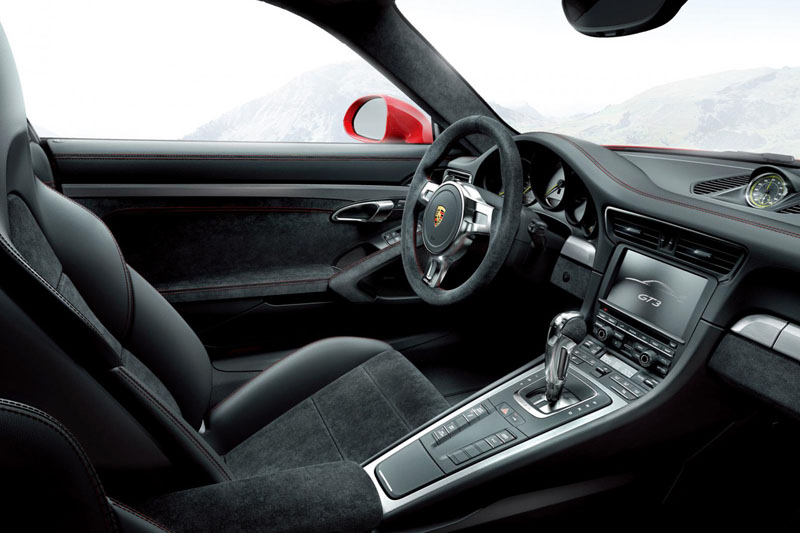 Slightly disappointing to enthusiasts might be the lack of a third pedal option. Porsche's proven PDK will be the lone transmission available on the new GT3 and the dual clutch unit has been specifically tweaked for maximum performance and response.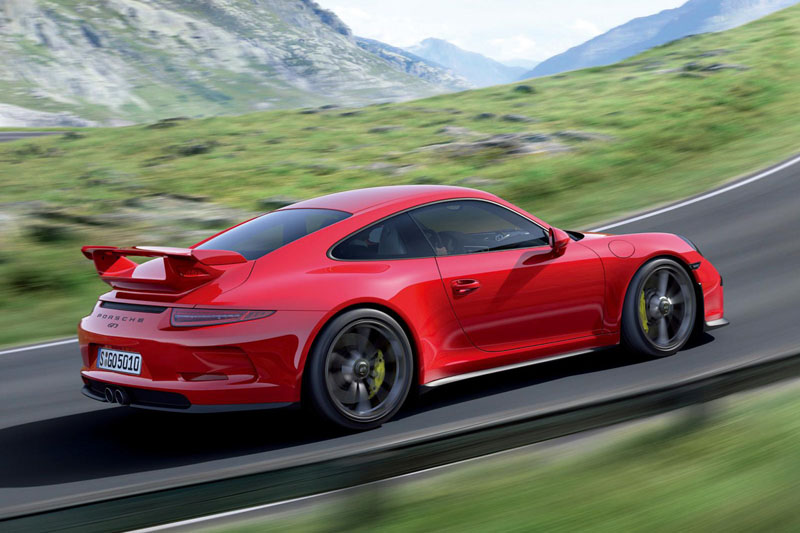 In the USA, the car will be available in late 2013 and set buyers back just over $130,000. You can expect more on the GT3 when Jonathan Moore begins his reports from the show floor.
-Mike