When it comes to automotive history in the Golden State, you probably think first of Southern California. After all, it's considered the place where hot rodding, custom car building, and drag racing were born. As you look closer though, you'll begin to see that Northern California's contributions to these scenes are equally as important.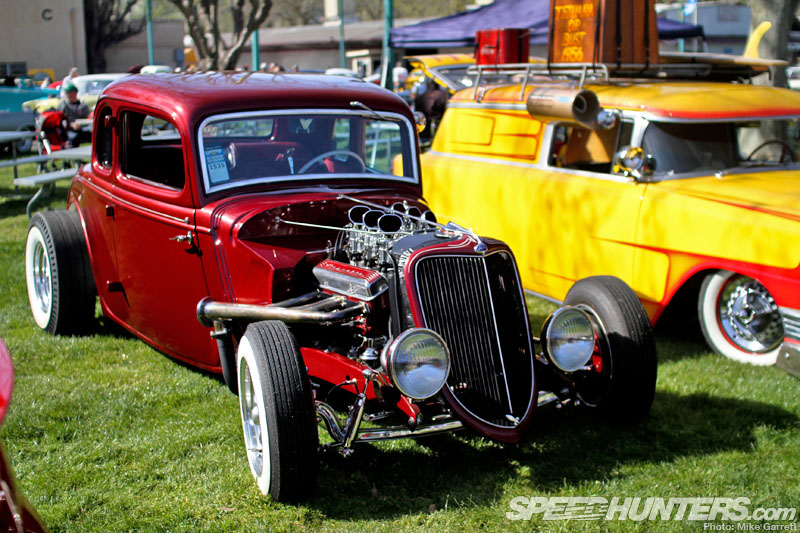 In most cases, the cars, the builders and the shops of NorCal easily rival their neighbors a few hundred miles to the south. The same goes for the events. Of these gatherings, they don't get any bigger than the Goodguys shows held at the Alameda County Fairgrounds in Pleasanton.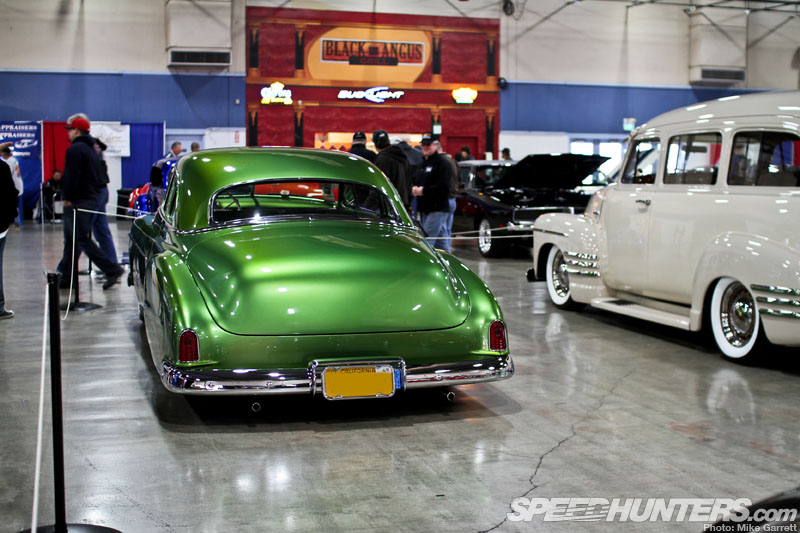 To call these shows a Bay Area tradition would be an understatement. Goodguys has been holding events at Pleasanton for decades, and they are some of the largest and most popular shows on the nationwide Goodguys tour. As we celebrate homegrown American car culture this month, I figured it was the perfect time to head over to Pleasanton and finally see one of these events for myself.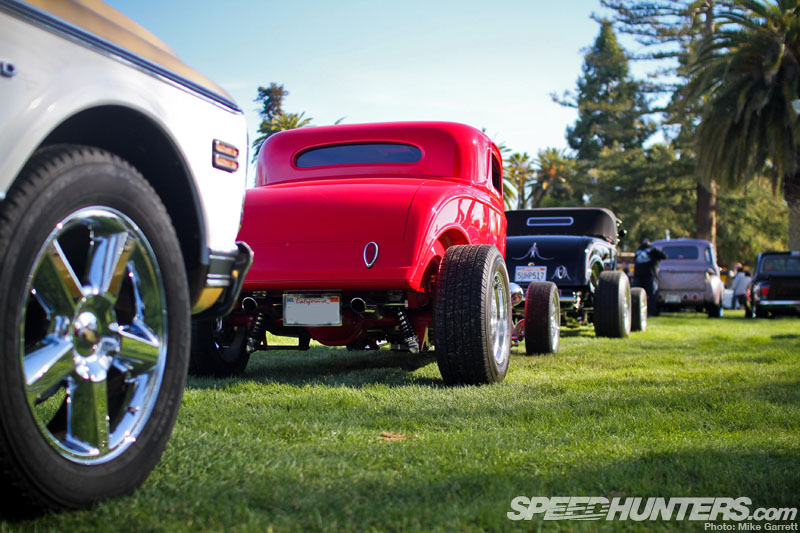 This particular event was the 31st "All American Get-Together" – one of four events Goodguys hosts annually at this venue. The weather was picture perfect, and with this being the first show of the year people were anxious to bring their machines out after the winter break.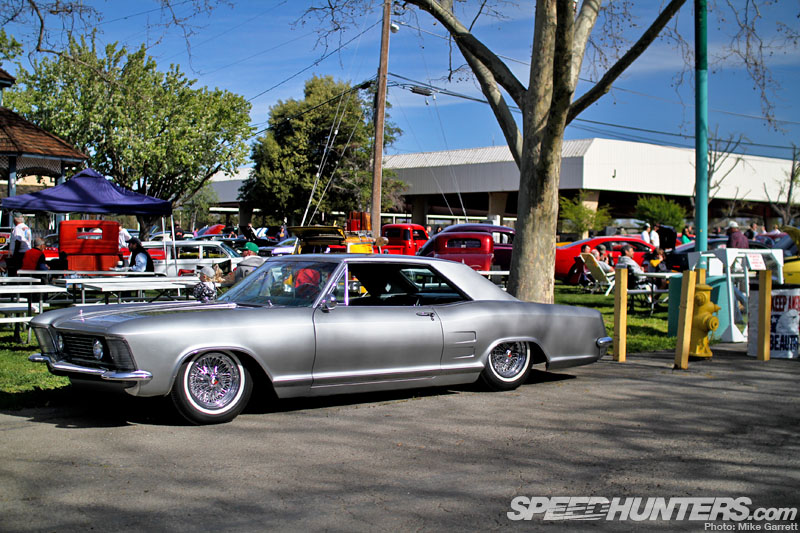 The show is massive – with thousands of cars spread across outdoor and indoor displays. There's also a vendor area, a giant swap meet and cars for sale section, and of course the autocross. In other words, something for everyone.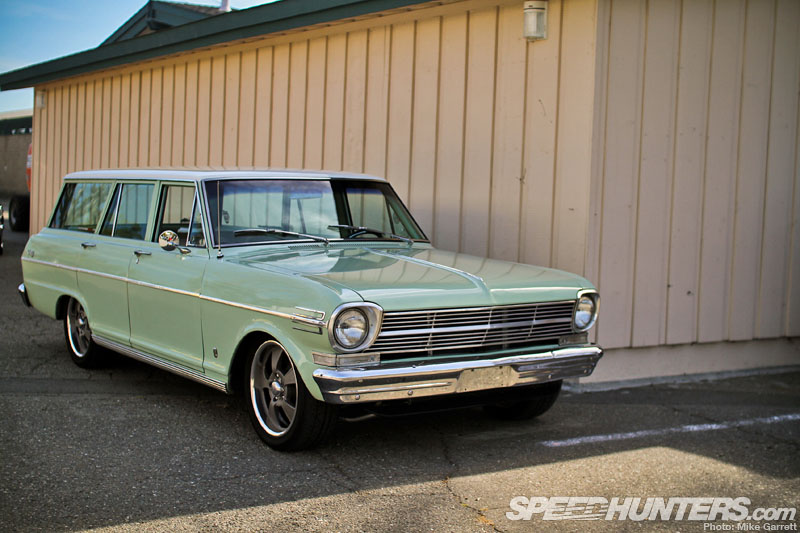 After just a few minutes of wandering around the show, I was qable to determine the event's defining attribute – variety. Every style and era of the American automotive landscape was present and accounted for.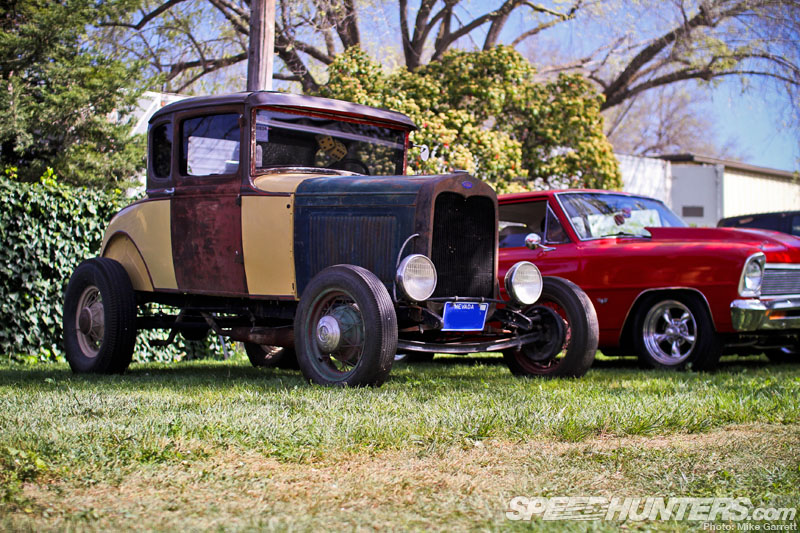 This is the place where scrappy looking rat rods and daily drivers sit feet away from gleaming show cars and garage queens.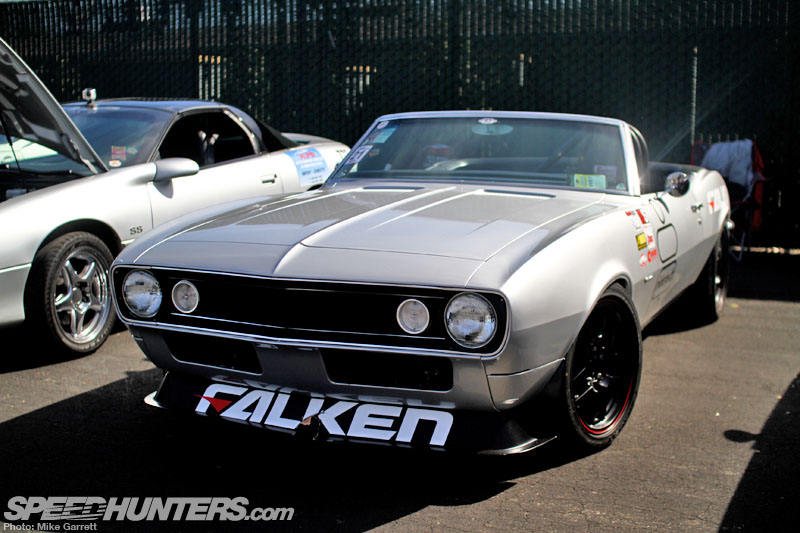 It's the place where you can see modern Pro Touring muscle cars with LSX swaps and steam roller tires one moment…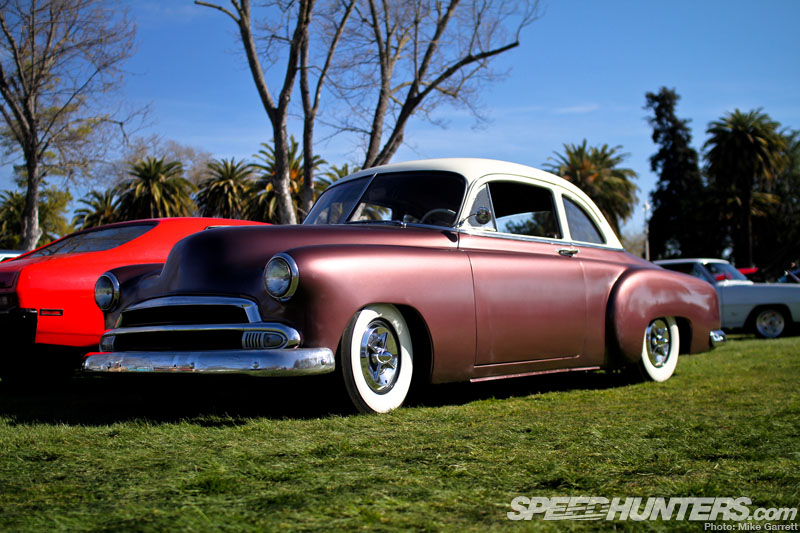 …and see perfect examples of traditional style 1950s customs the next. There really aren't many other events where you get such a large and diverse mix of machinery mix in one place.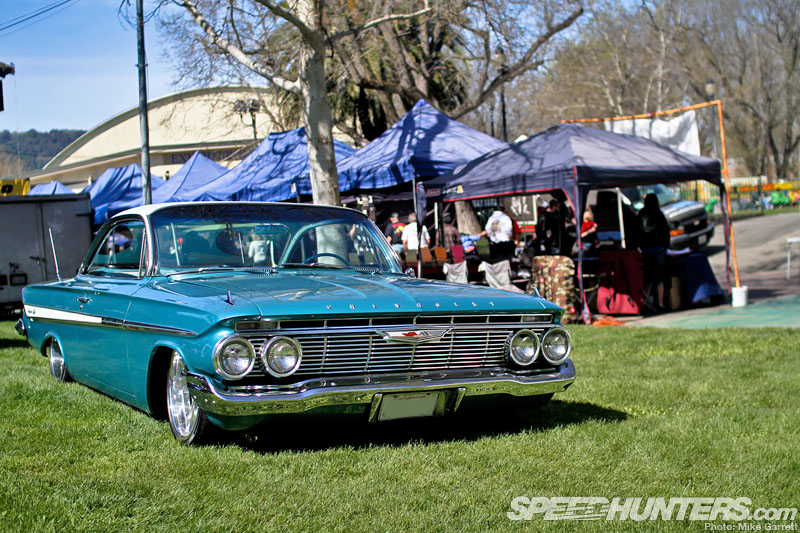 And while I admit I'm not the biggest fan of billet street rods and show cars with cheesy paint and weird wheels, there were lots of high quality, unique, and just plain cool machines to balance everything out.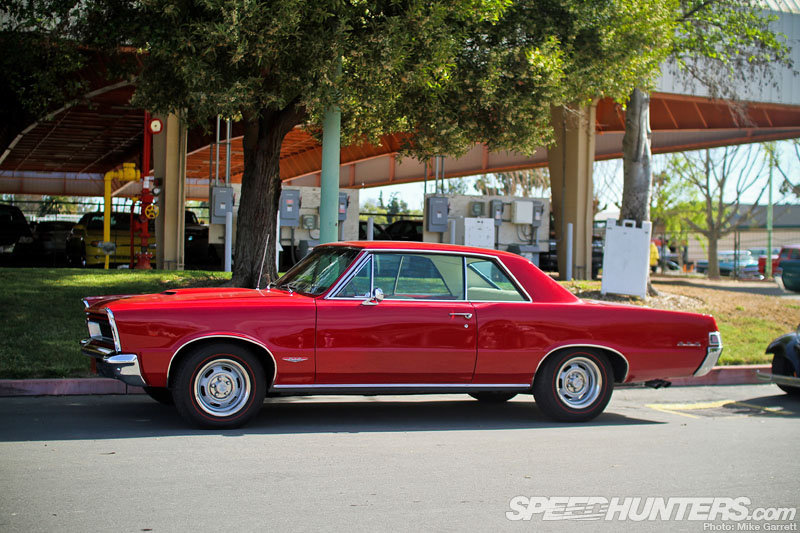 At the same time I also have a thing for fully restored showroom-spec muscle cars – of which there were plenty. Here's an absolutely beautiful red over white '65 GTO with original rallye I wheels and redline tires.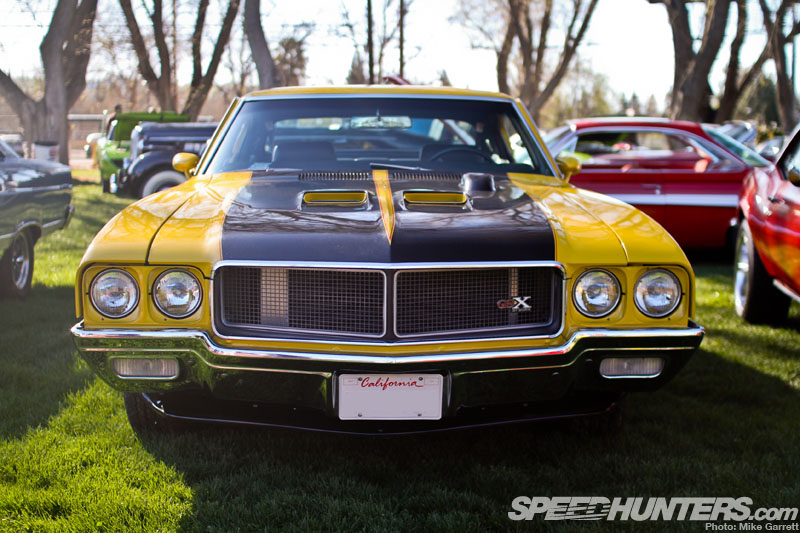 Here's a genuine example of Buick's baddest and most outrageous contribution to the muscle car wars – the GSX.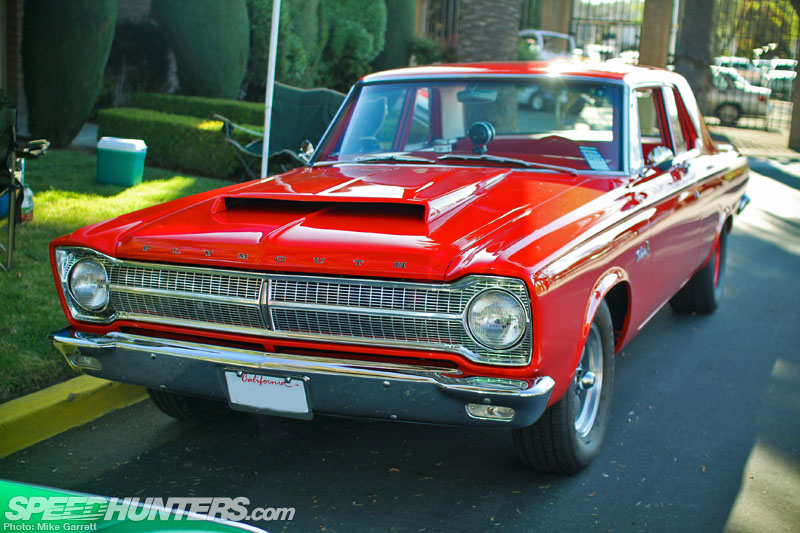 But before the overt styling and stripe packages, stripped down drag specials like this '65 Plymouth Belvedere represented Detroit's high performance efforts.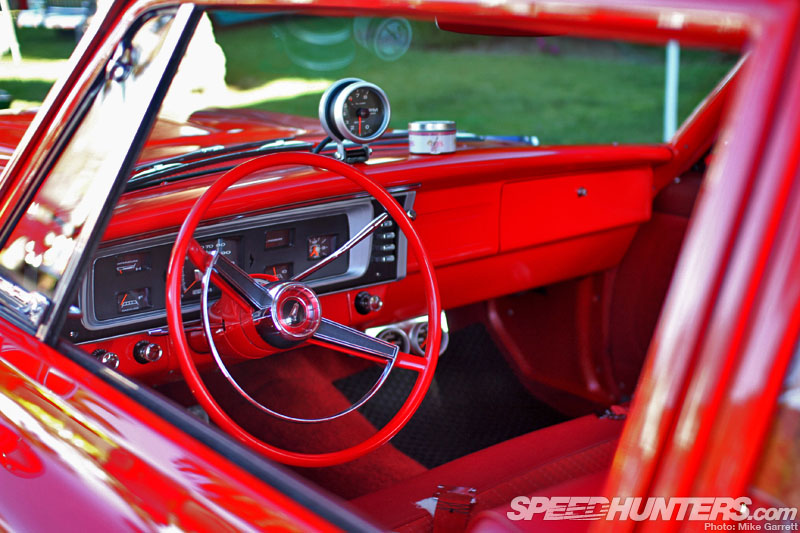 You just gotta love the bare bones bench sheet and column shift trans backed up by the 440 wedged under the hood.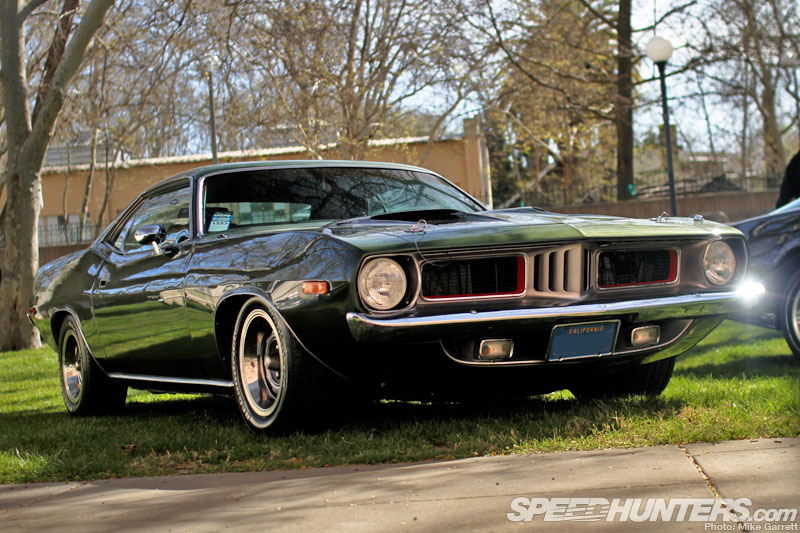 While not as glamorous as its Hemi or 440-powered cousins, I'd never turn down a clean small-block powered Mopar E-body like this '73 Cuda.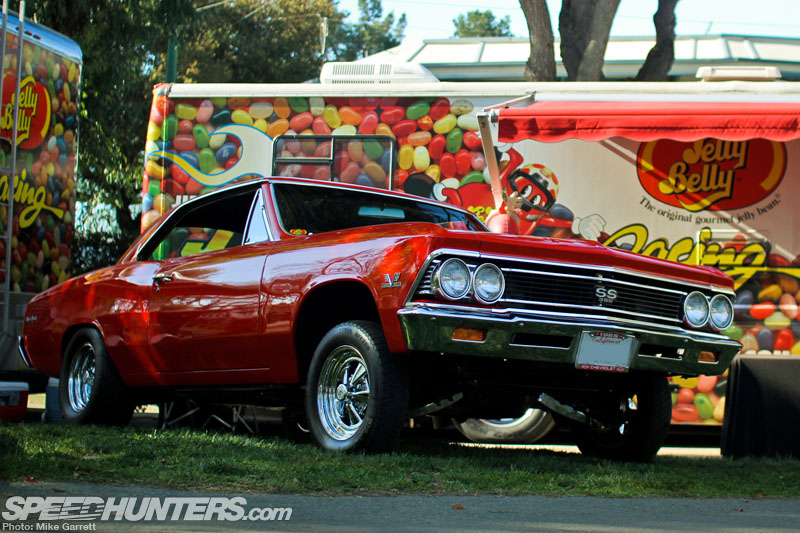 Check his SS 396 Chevelle done in a '60s street machine style with high stance and big 'n little Cragars. And yes, it was a four-speed with a Hurst shifter for maximum street cred.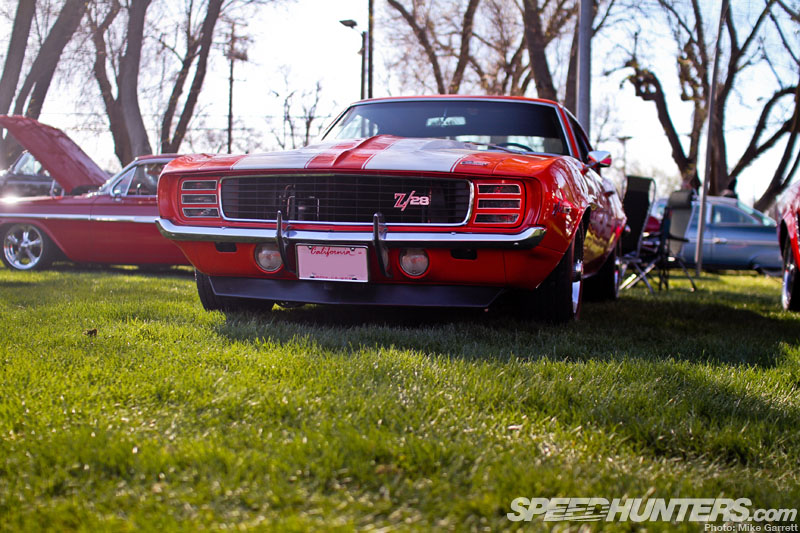 Got a thing for first generation Camaros? Let's just say there were a few of them that came out.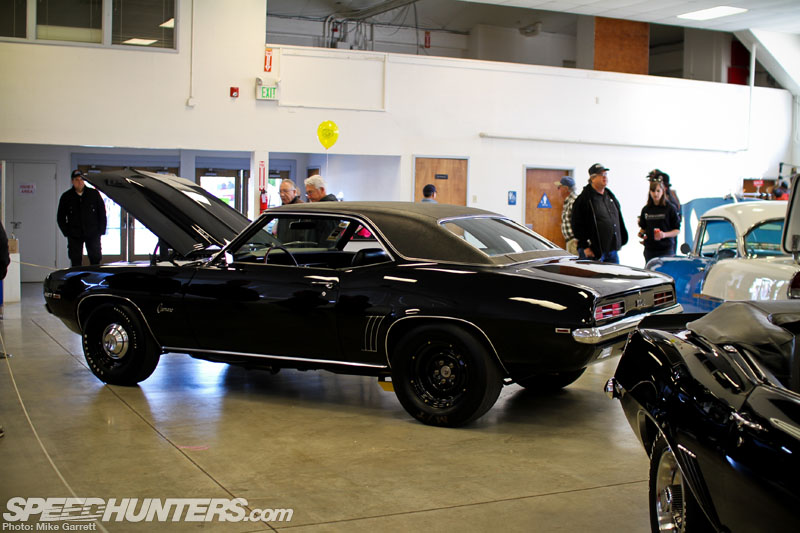 As far as the Camaro foodchain goes, I'm not sure if it gets better than this '69 ZL-1 built by a local shop right in Pleasanton.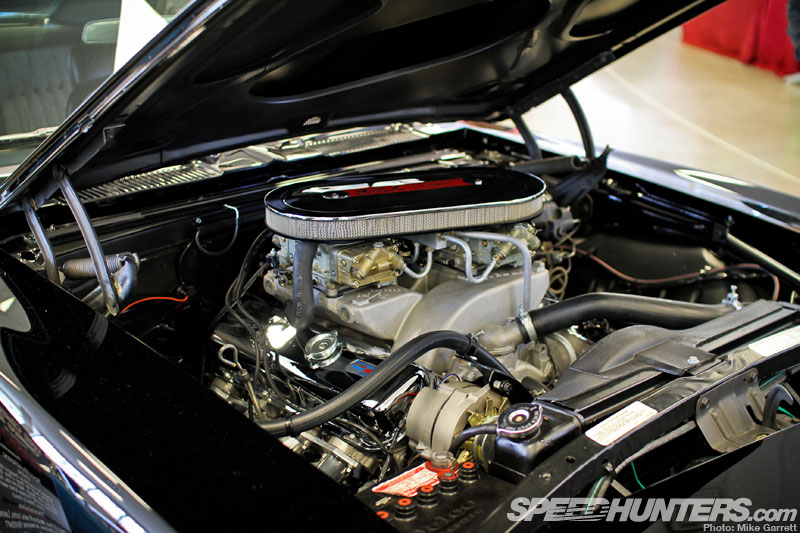 The cross-ram equipped aluminum big block has been punched out to 468 cubes and makes a stout 618 horsepower. It's also mated to a 5-speed Tremec tranny.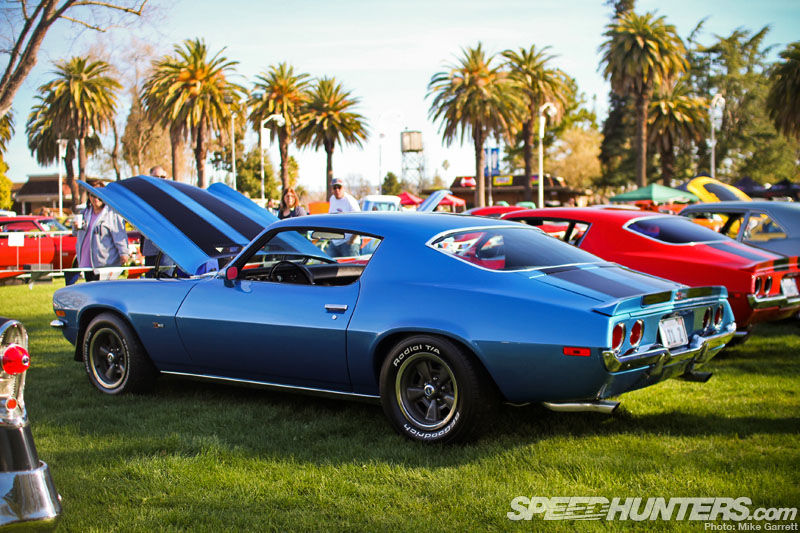 Yeah, first generation Camaros are cool and all – but I had to wipe off the drool when I saw this second gen Z/28. Perfect color combo, perfect factory wheels, perfect everything.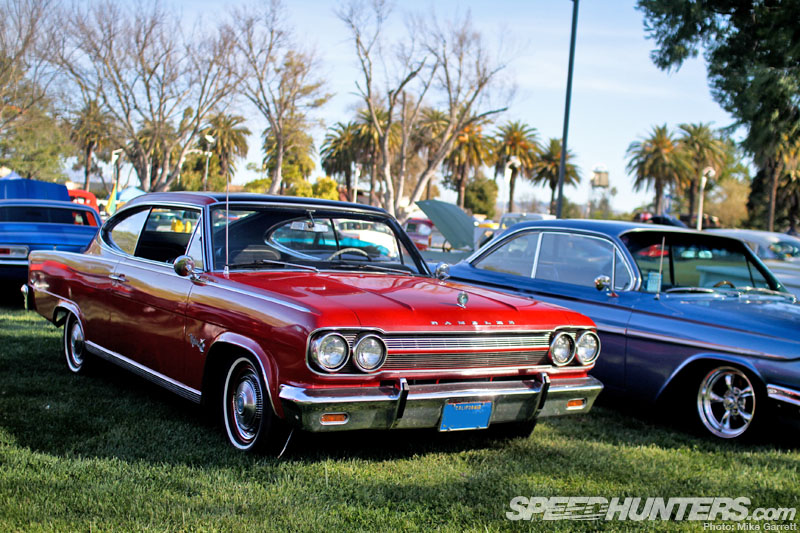 In addition to the waves of expected Mustangs, Camaros, and Tri-five Chevys, I also found some more unusual cars – like this Rambler Marlin and its distinct fastback roofline. I'd love to see Pure Vision or the Ring Brothers do something crazy with one of these!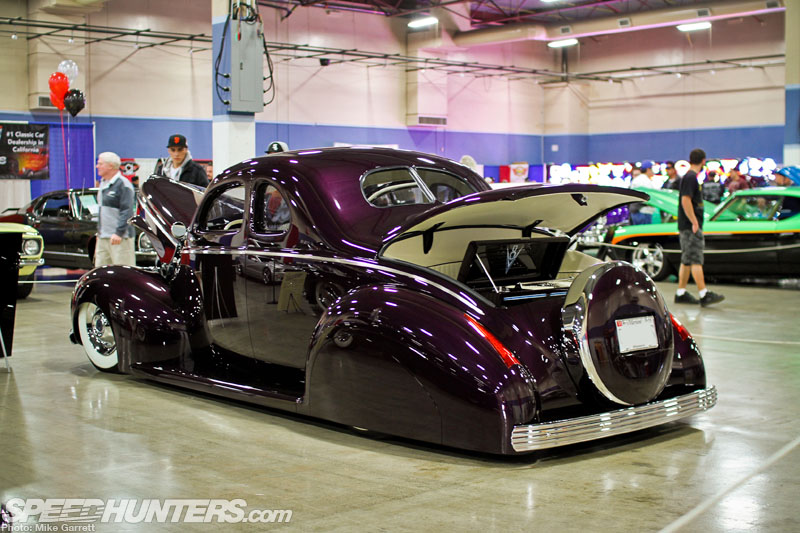 While the outside areas of the show were filled with a wide mix of vehicles, the inside displays were reserved specifically for high end customs and show cars.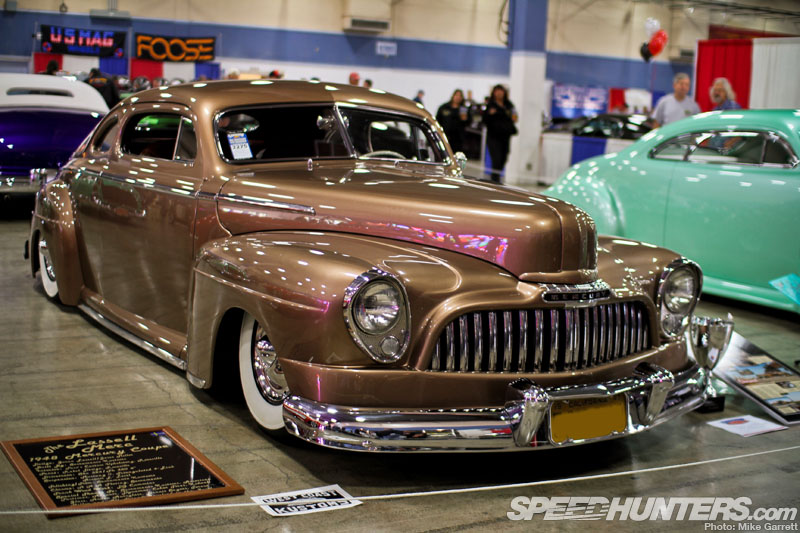 One of my favorites in this area was Goran Lassel's '48 Mercury built by Sacramento Kustoms. Cars like this make me think I need to get up to Sac-Town for some Speedhunting soon.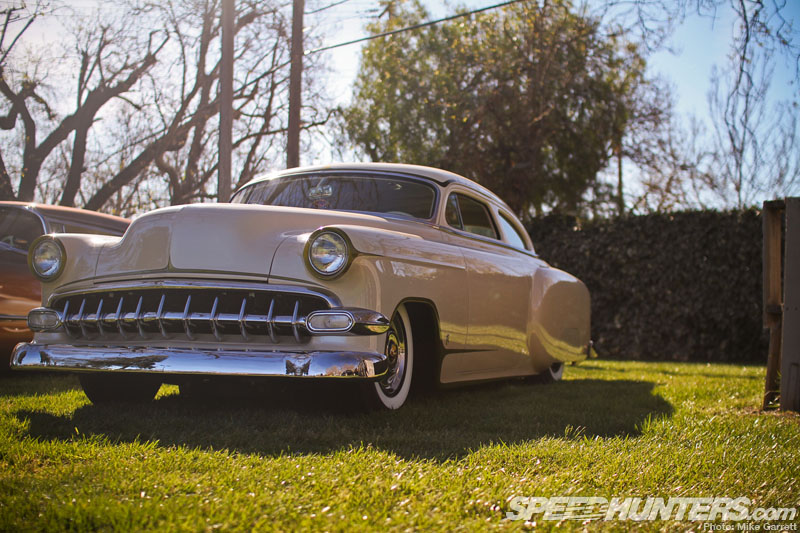 Speaking of "kustoms", it was nice to see a solid representation of traditional style cars the Goodguys show. I know a lot of these guys don't like to associate with the street rods 'n lawn chairs crowd, but everyone seemed to get along pretty well in NorCal.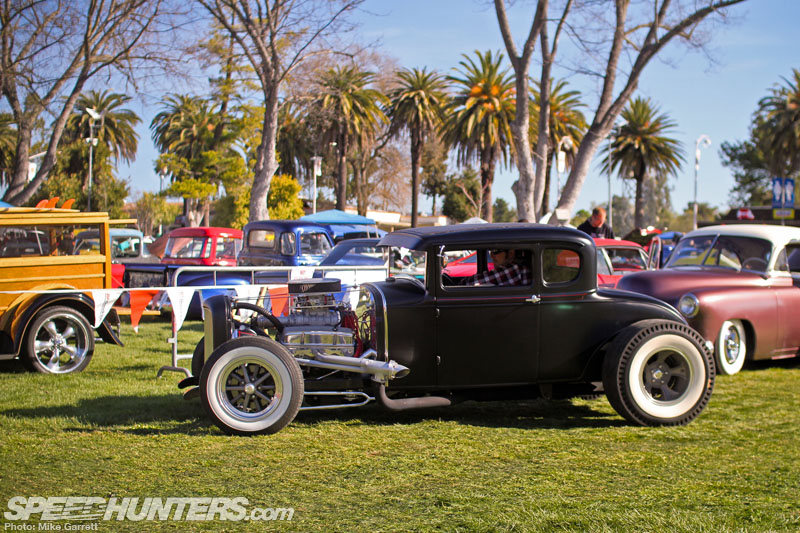 If anything, it just makes traditional-styled cars like this blown five-window coupe tand out even more.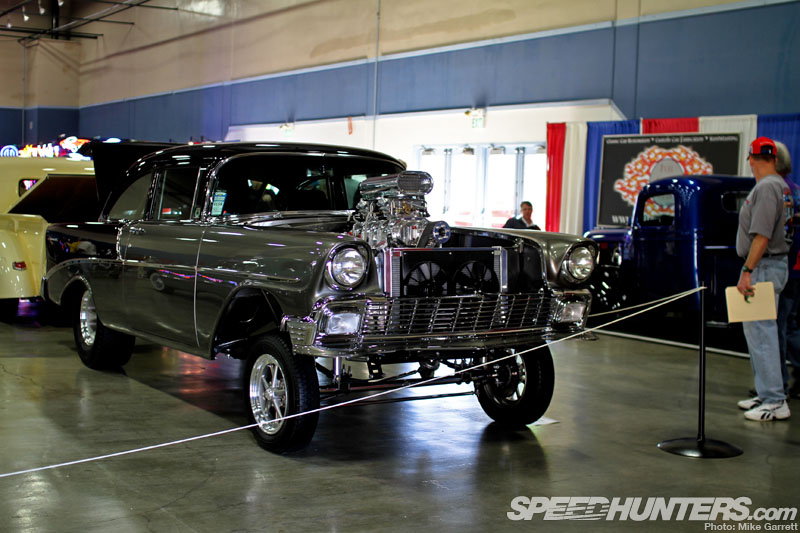 Sometimes it doesn't matter whether it's a traditional-only event or a more mainstream show, cars like this straight axle '56 Chevy are universally appreciated.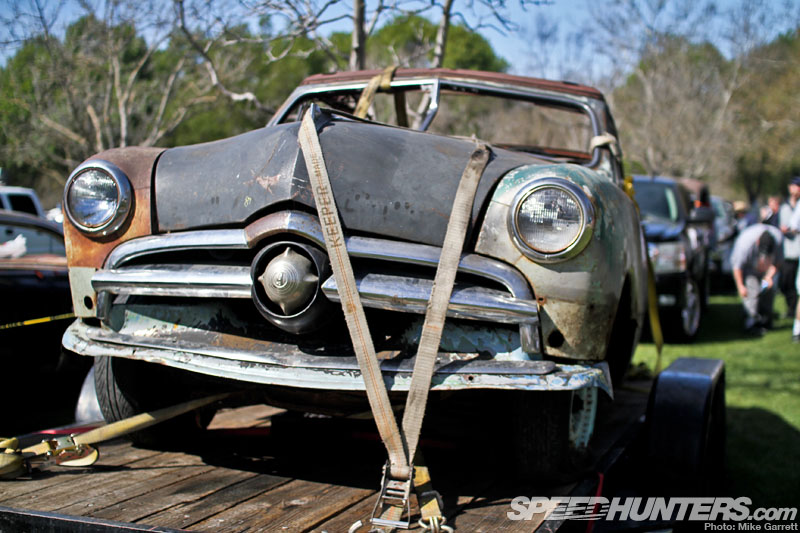 I didn't even get a chance to look through the swap meet, but I did browse the cars for sale area a bit. There were hundreds of machines for sale, from basket case projects to completely finished show cars.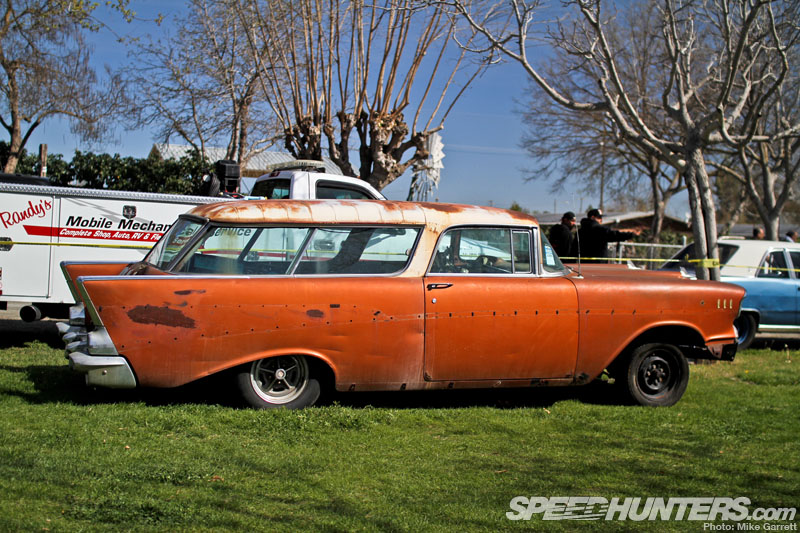 You can always count on rare and desirable cars like this '57 Nomad to command big bucks – even if they are in need of complete restoration.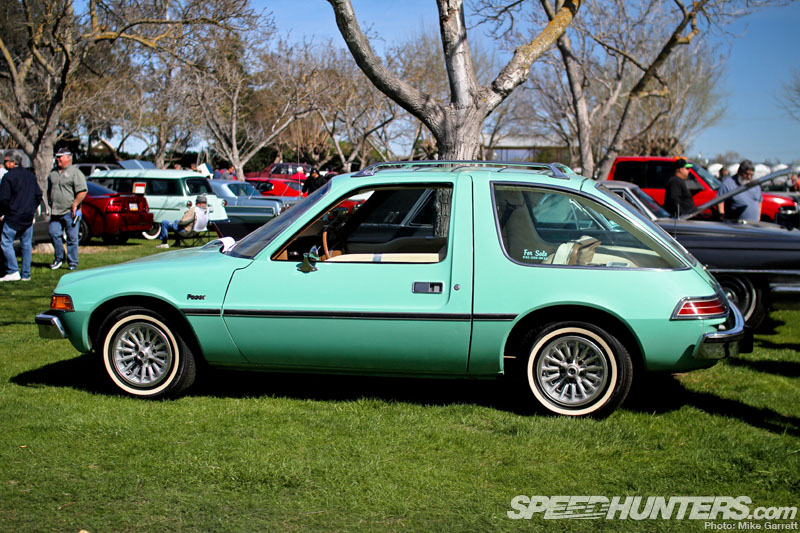 Then you have oddball cars like this low mileage, showroom condition AMC Pacer being offered for a reasonable $6000. Just you wait – Pacers, Gremlins, and Pintos are going to become the next Shelby Cobra.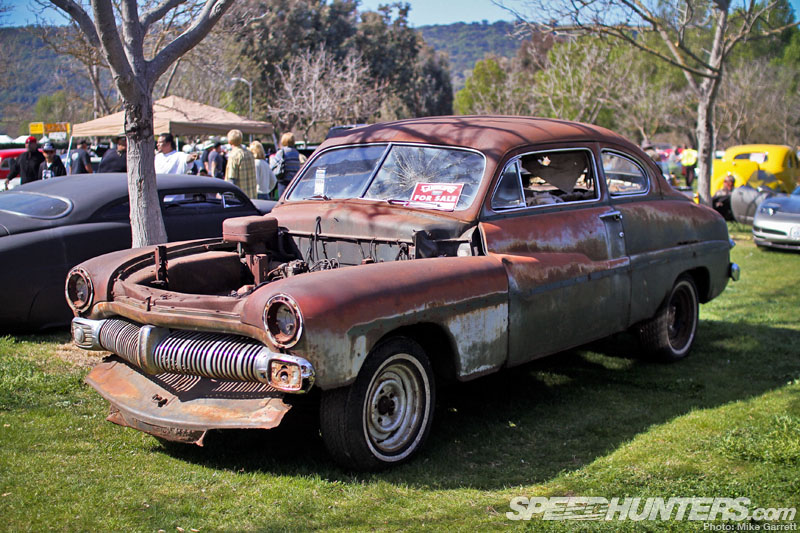 This Merc needs a little bit of what they call "TLC".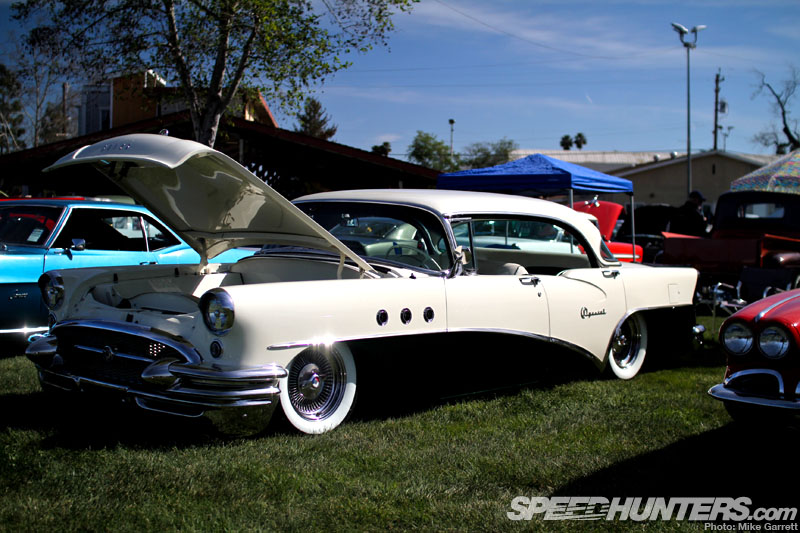 You don't see a whole lot four-door cars at events like this, but here's a Buick that shows an extra pair of doors is nothing to be ashamed of.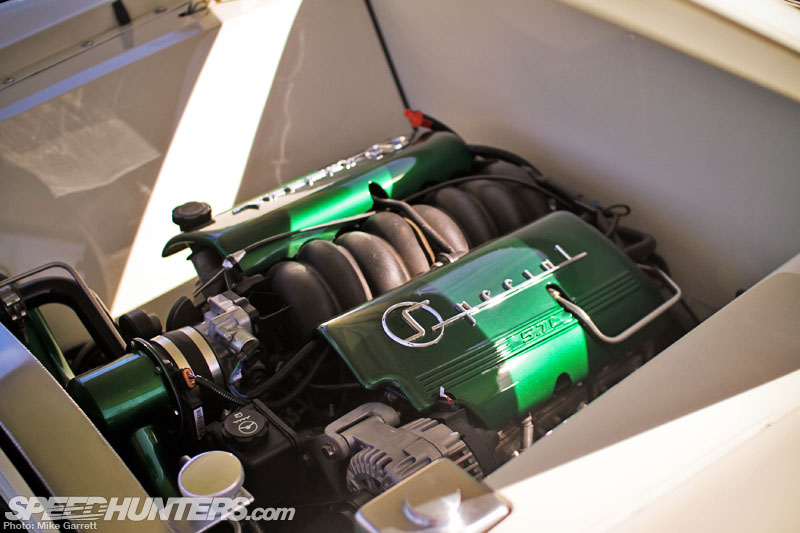 In addition to its immaculate exterior and interior, the big Buick was also sporting an LS1 swap. The result is a perfect cruiser with room for all your buddies.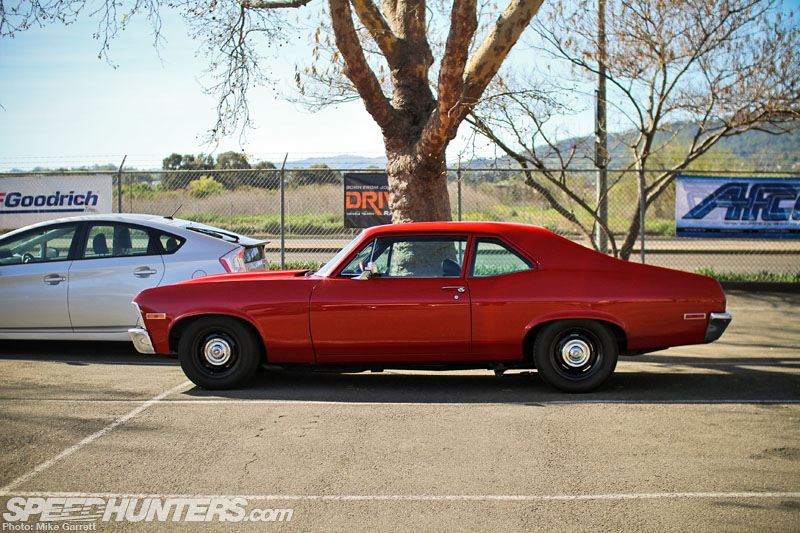 When I think of the '68-'72 Chevy Nova, I picture cars like this. Basic, cool – and most likely very fast. The look of this thing just says "don't mess with me".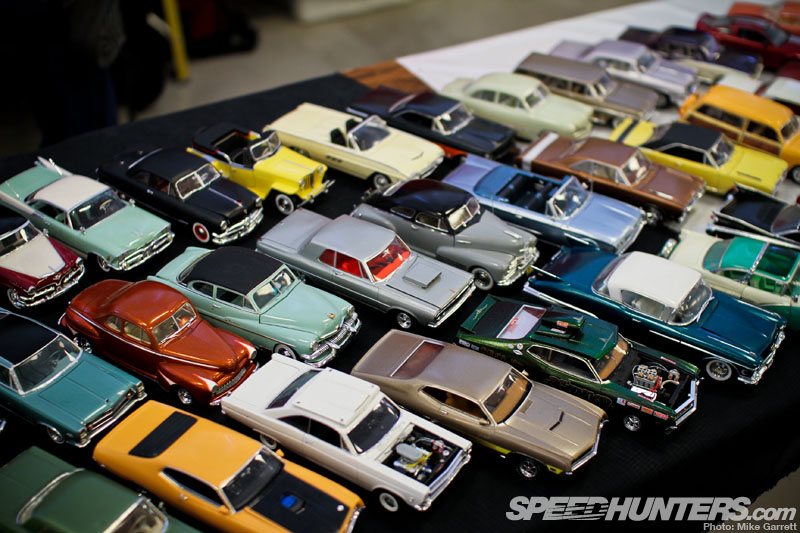 As with most big car shows, Goodguys also includes display area for plastic models…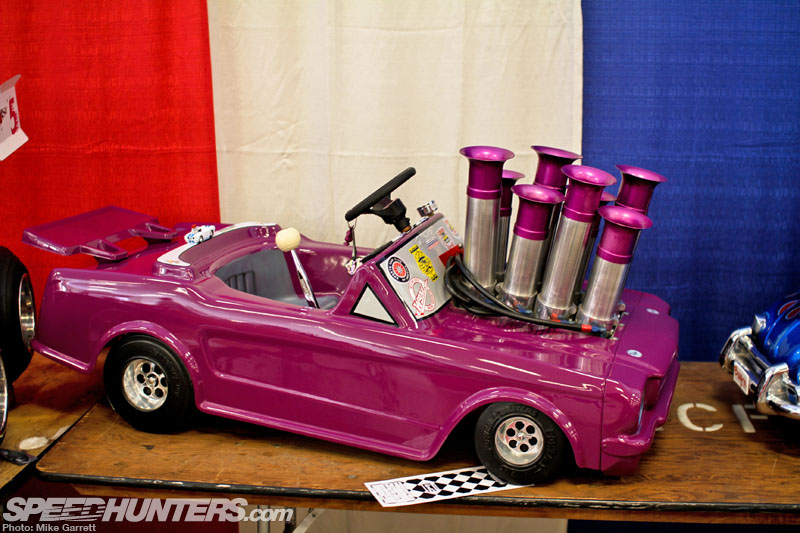 …and even a few custom pedal cars.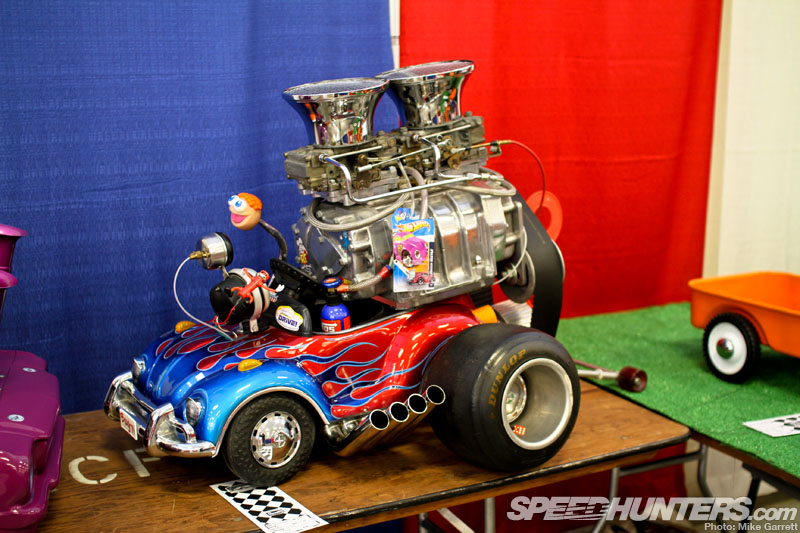 If Rat Fink were real, I'm pretty sure he'd drive something like this.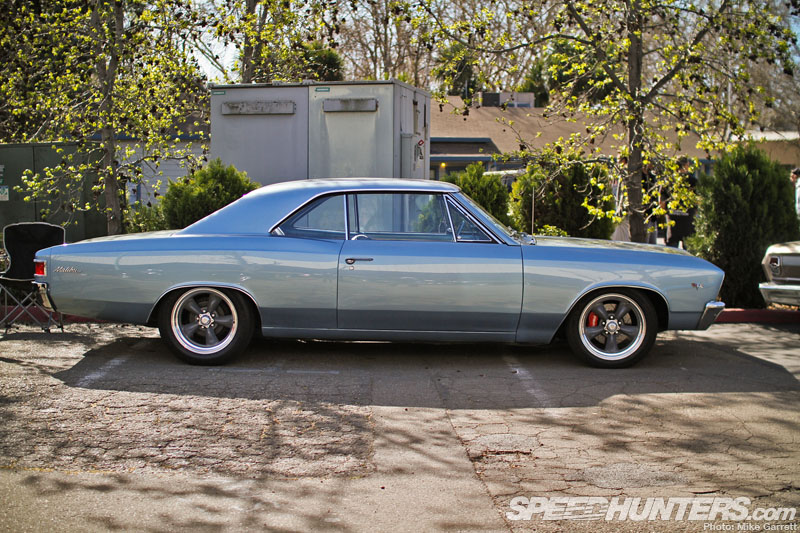 I'm going wrap up right here, but I'll be returning shortly with a selection of spotlights from the All American Get-Together.
-Mike