I will attempt to tackle the Nostalgic 2 Days in the sort of manner one would at the show itself. If you were there you would head towards the cars that stand out the most and circle them, getting a closer look at their details. The first car that stopped me in my tracks was the 09 Racing Hakotora, the B110 truck that has been given…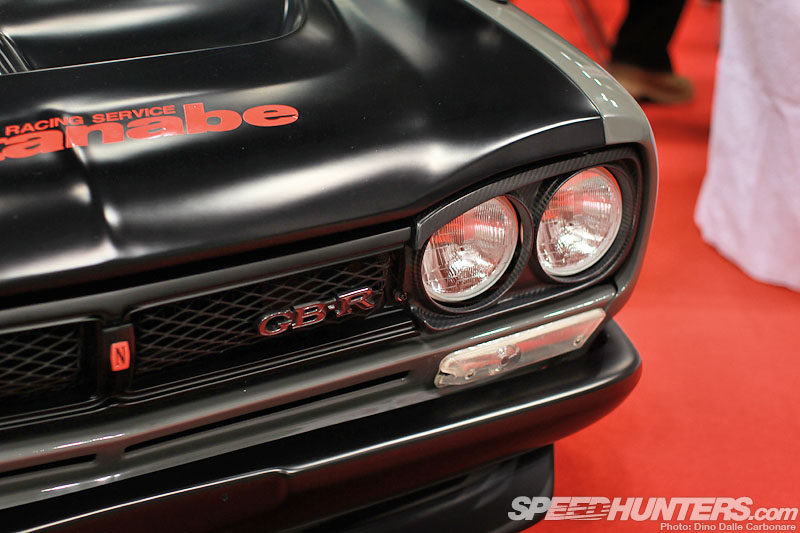 …an "Hakosuka" front end. In Japanese "hako" means box and "suka" is short for Skyline and combined they form the term commonly used to describe the C10 generation of the Nissan Skyline.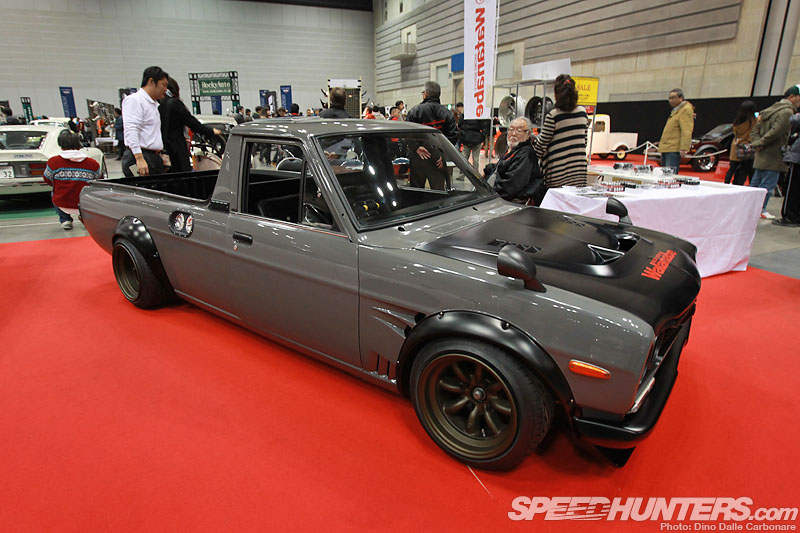 This little Sunny "GB-R" was first unveiled last month at the Tokyo Auto Salon but with a crowd always around it I never really had a chance to get a good look. Aside from the front conversion there are lots of other Skyline details like the black fender flares and the wing mounted mirrors. Those are actually dry carbon items made by 09 Racing, a nice little detail, but one that would set you back $1,300!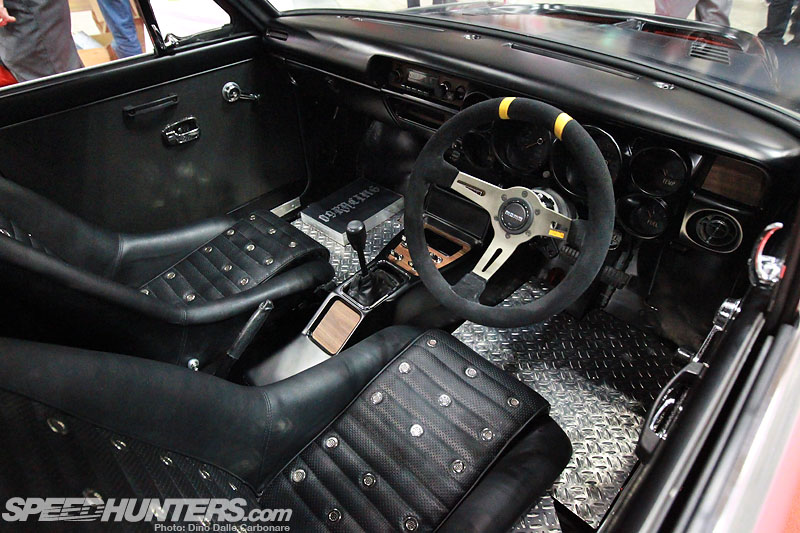 The Datsun sport seats and Momo steering wheel might be the first things you will notice when looking at the interior, but it's actually the KPGC10 dashboard conversion that impresses the most.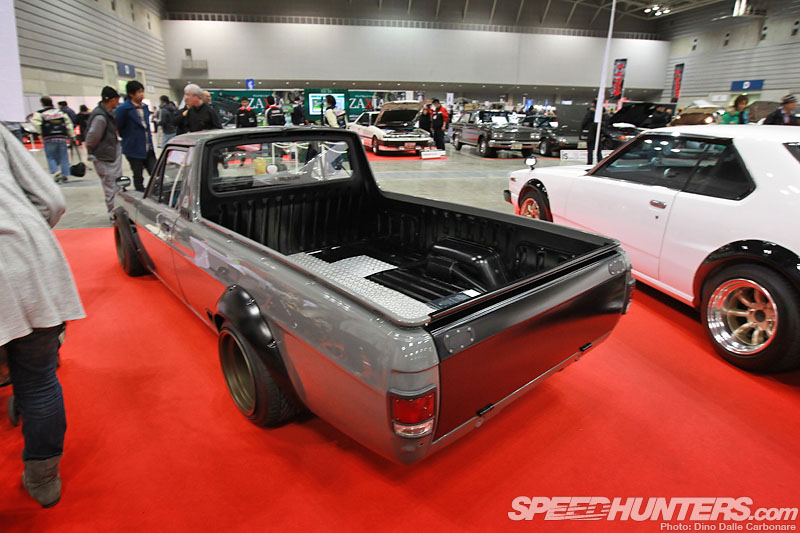 The rear has been kept pretty simple, but I liked the Aerocatch latches on the gate.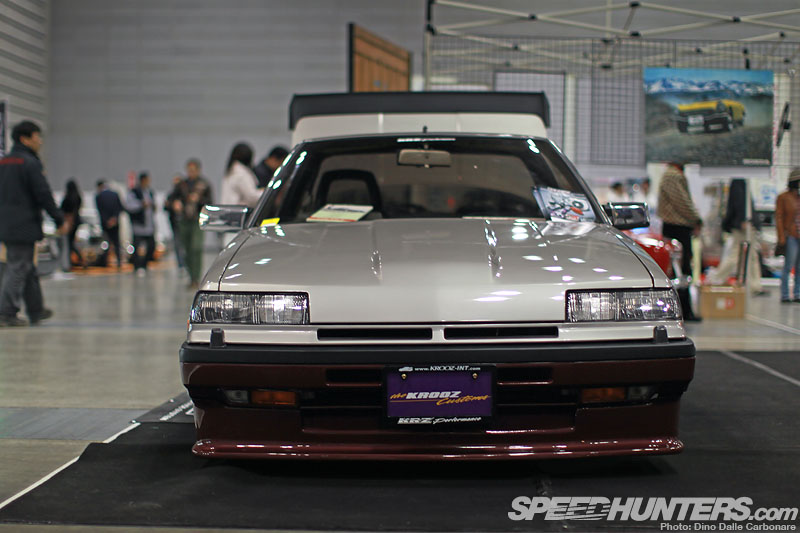 This R30 Skyline from KRZ Performance was looking great, combining its great classic eighties lines…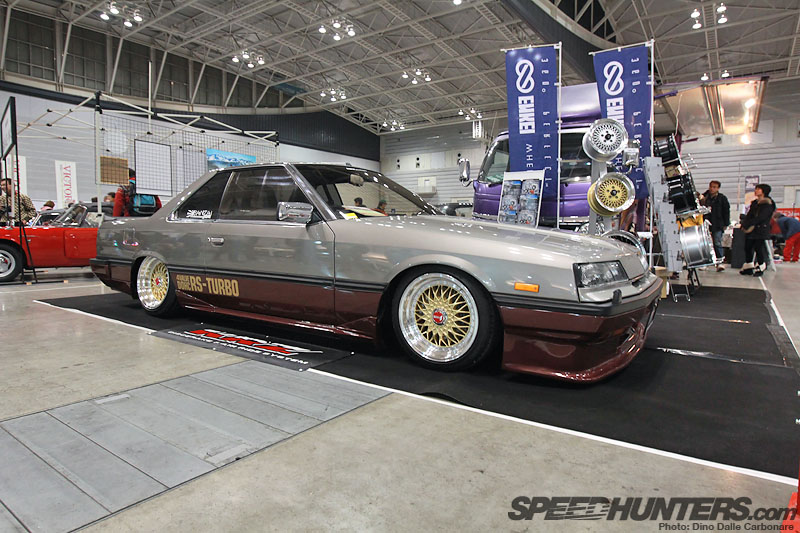 …with a very modern day show-oriented stance.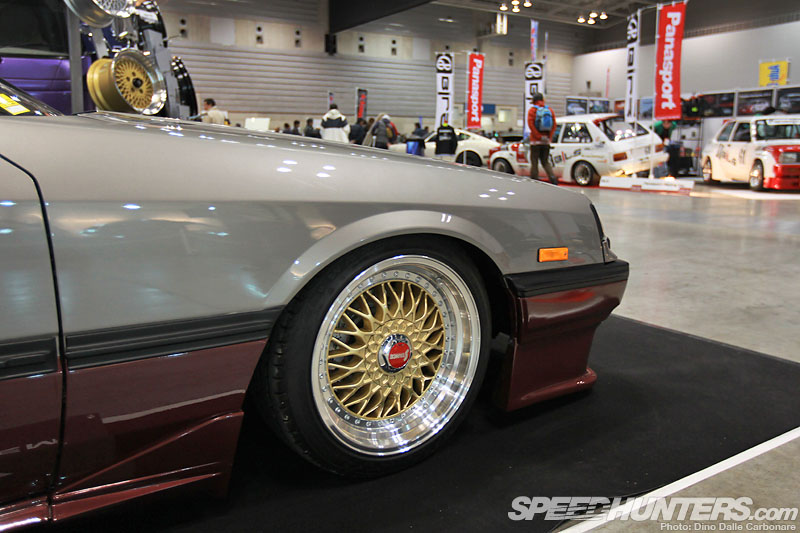 It was running 17-inch BBS-look Stance rims with gold centers…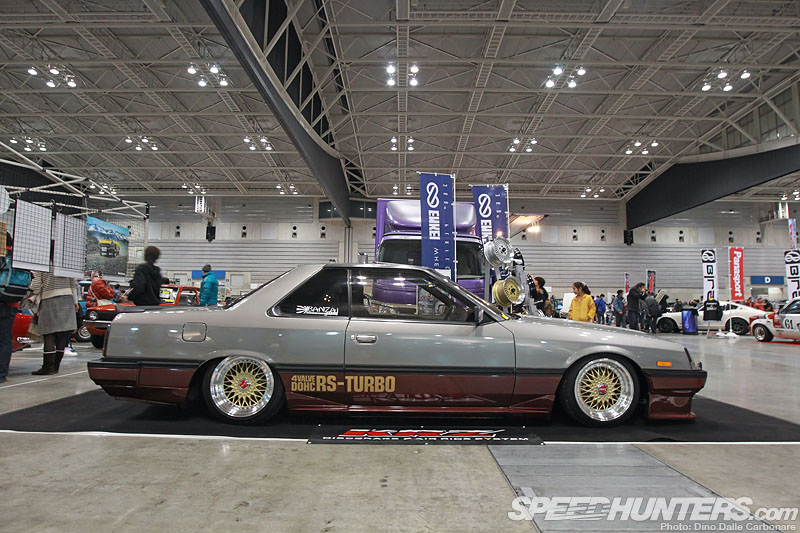 …and sitting on air suspension in order to achieve that slammed look.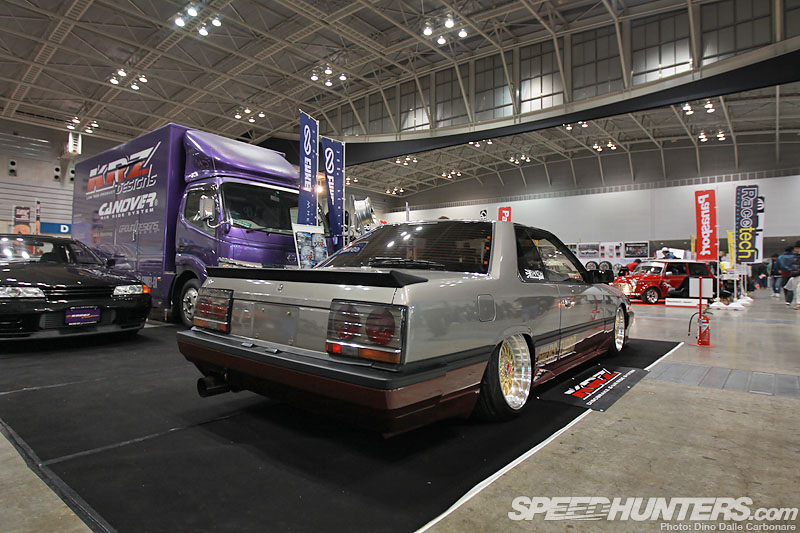 I never actually realized what a massive coupe the R30 was before I took a few minutes to walk around this one!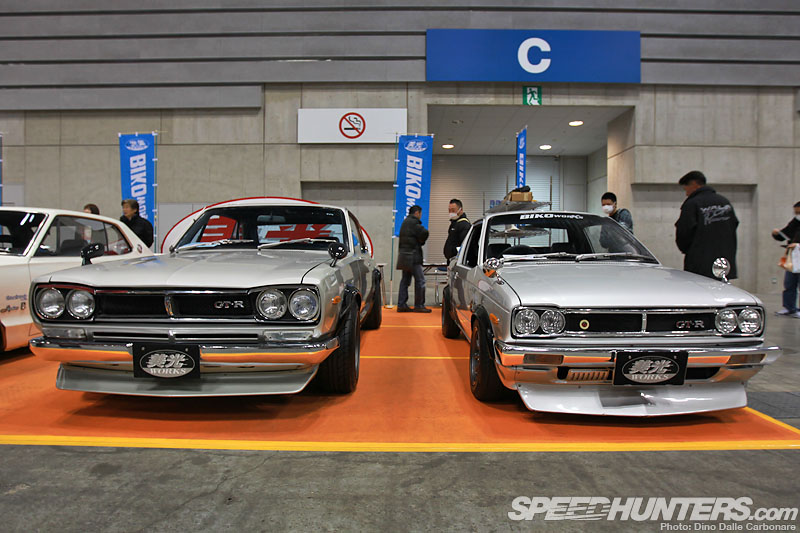 You would assume not many other shops out there would attempt another Hakotora; well you would be wrong. Biko Works from Chiba, who specialize in reselling all sorts of Japanese vintage cars…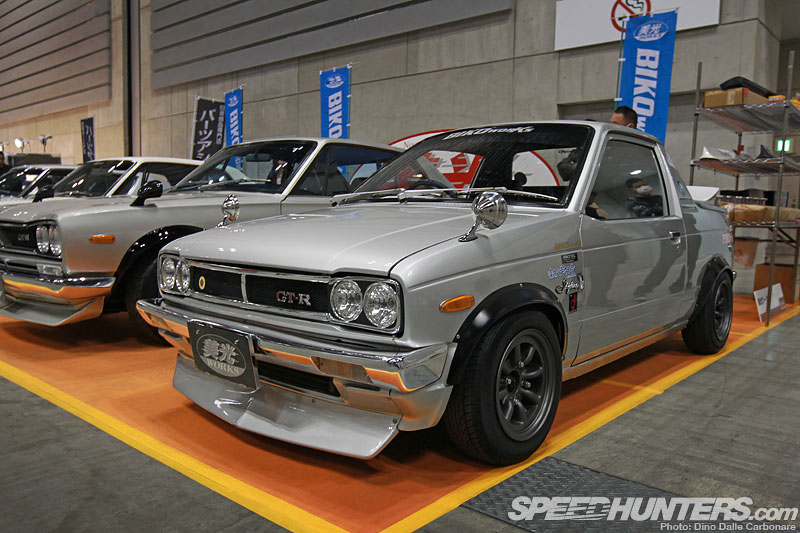 …came up with this little creation based on a Suzuki Mighty Boy kei pick-up. All the details are there…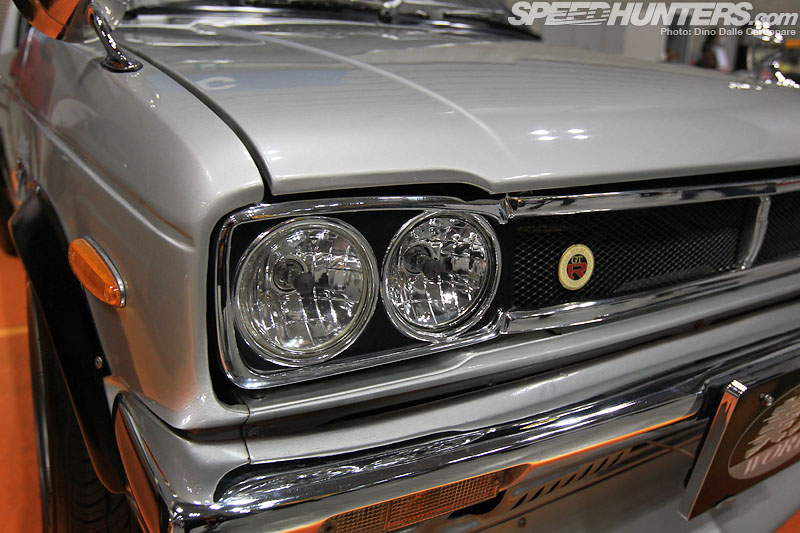 …the unmistakable quad-headlights, chrome grille surround, bucktooth lip spoiler…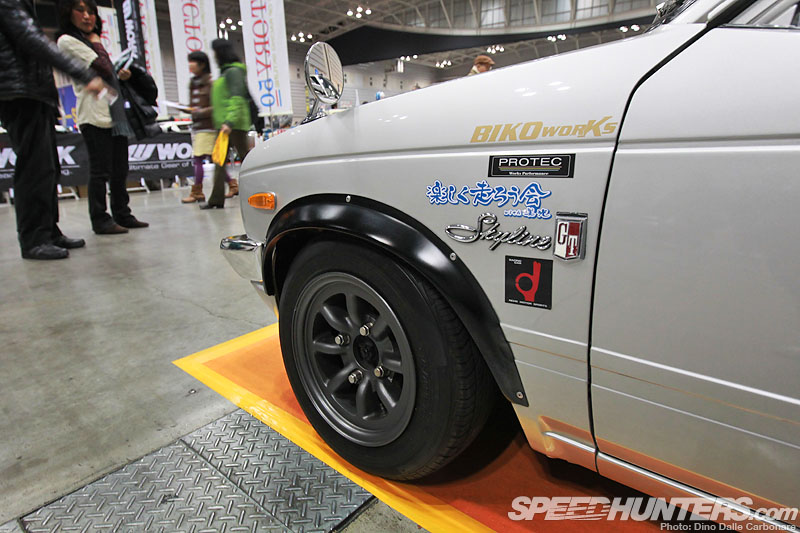 …overfenders and of course little mini Watanabes.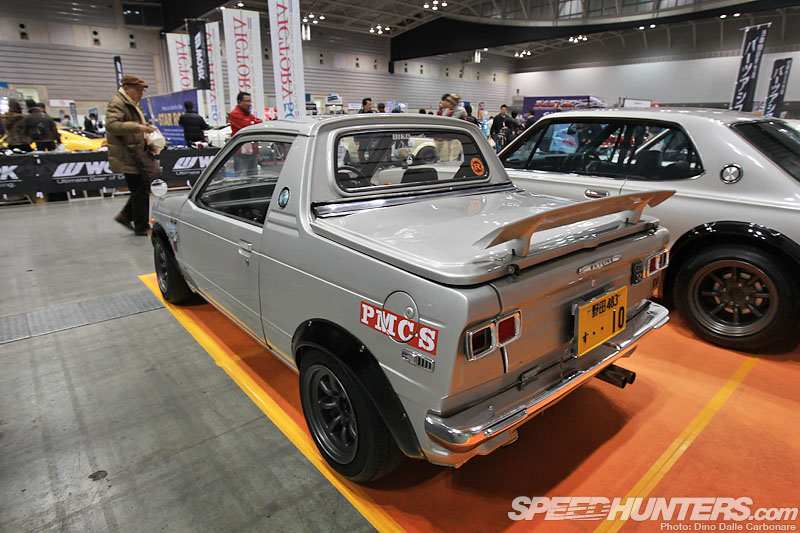 Check out the rear end! Which one would you choose? The Kei-hakotora or the Sunny-hakotora?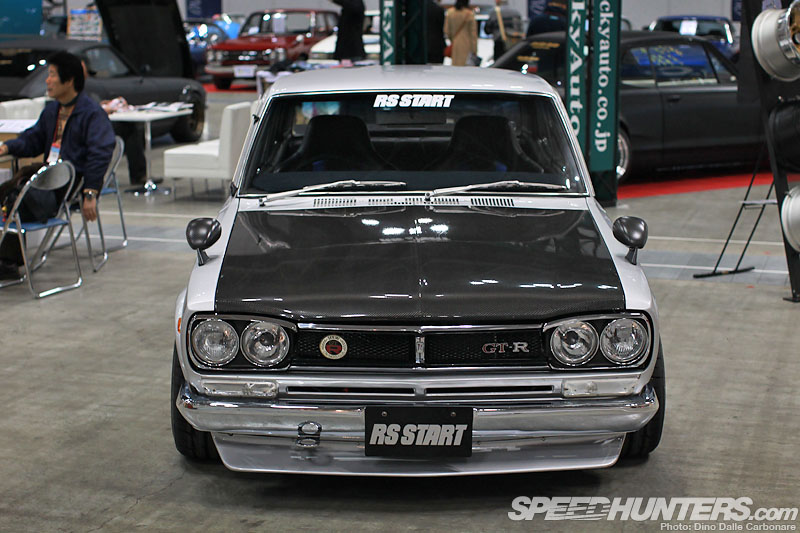 But enough with lookalikes, now its time to take a look at the real thing. With so many authentic 2000GT-Rs on show at the Nostalgic 2 Days you are almost spoilt for choice, but this particular example from RS Start really stood out.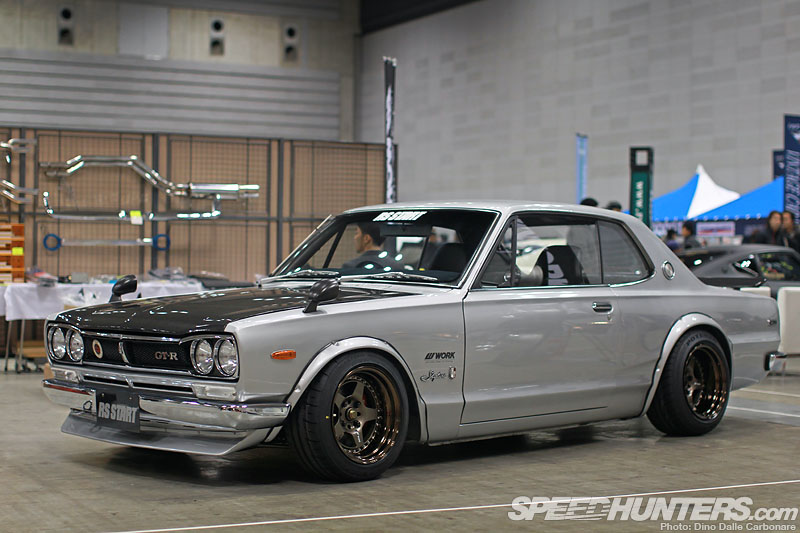 I can see the Work Meister CR01s the car was fitted with as becoming quite the popular wheel choice because simply put, they suit the Hakosuka incredibly well. Oh and look, no black fender flares; very refreshing.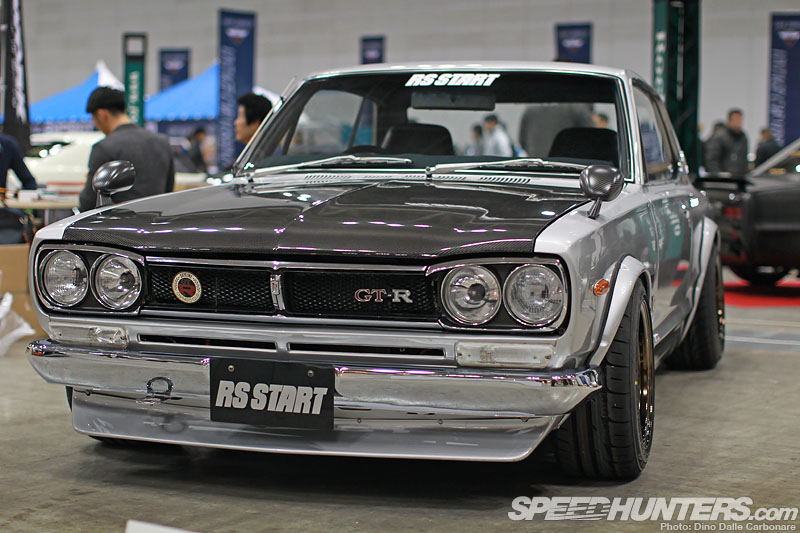 Carbon parts on a classic like the KPGC10 are an either you love it or hate it affair, but the hood and side mirrors (same 09 Racing items as used on the Sunny Hakotora) really complimented the exterior rather well.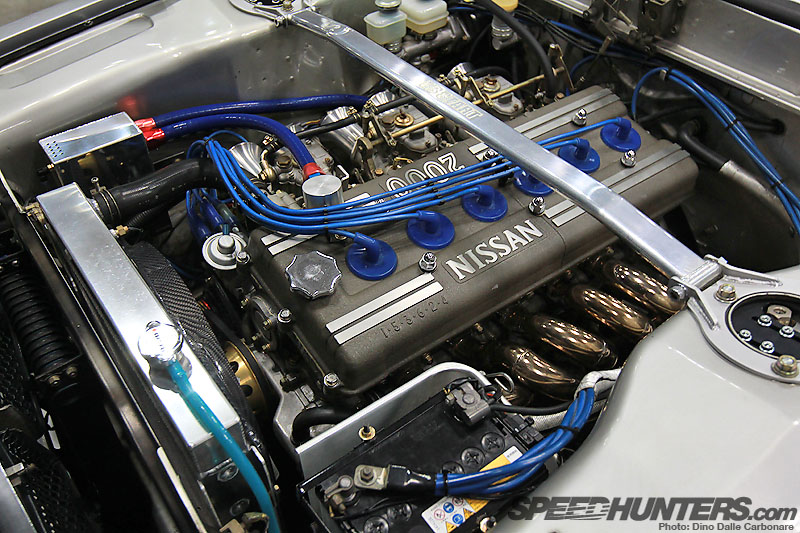 No L-series under the hood, this is the real thing and like every legit KPGC10 there is a stunning S20 taking care of performance…and high-rpm screaming duties!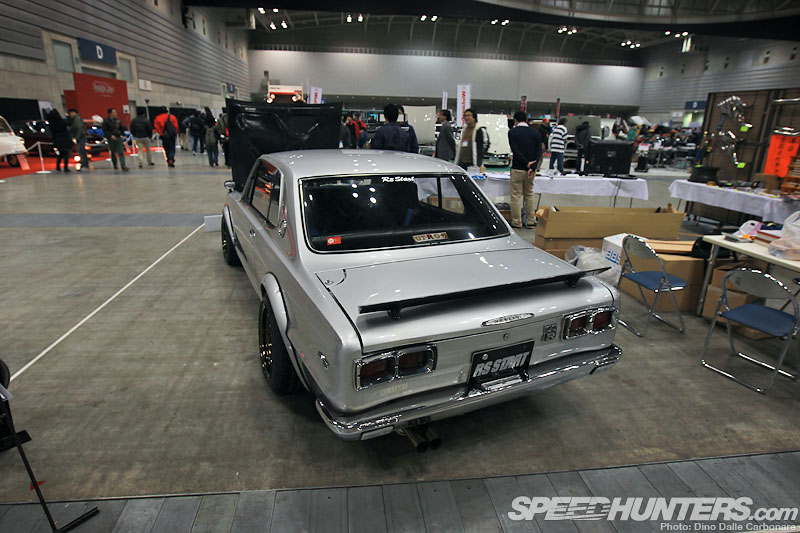 It's become very hard to come up with a unique Hakosuka these days, but RS Start have done a great job with a few well selected additions.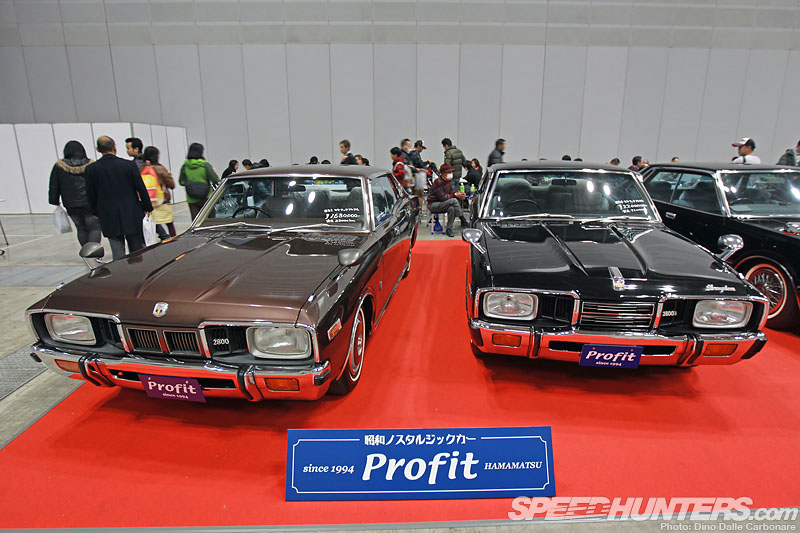 It's on to another classic Nissan now, but more luxury oriented, the 330 Cedric.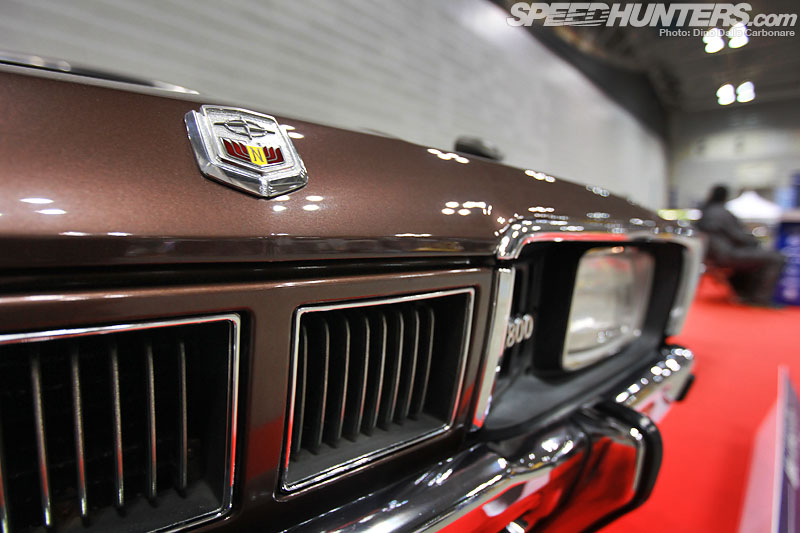 This big sedan was the car to have in the mid to late seventies, if travelling in comfort was your thing.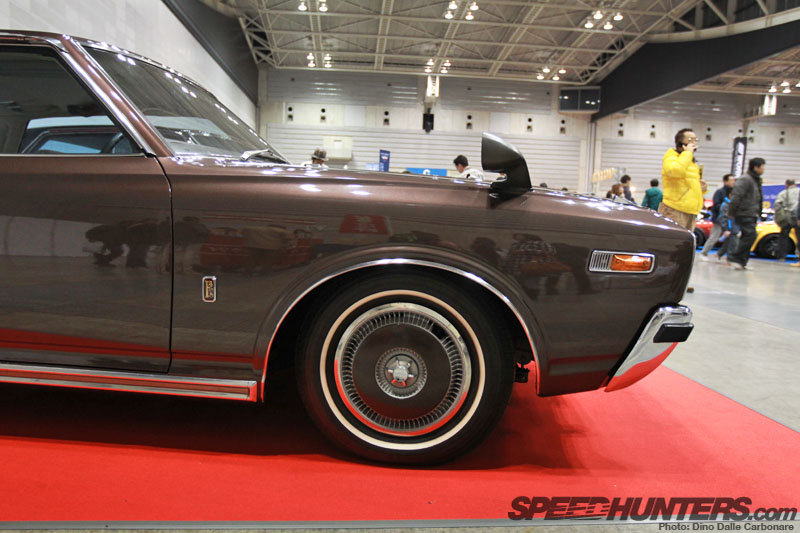 This brown 2800 example was on display at the Profit booth…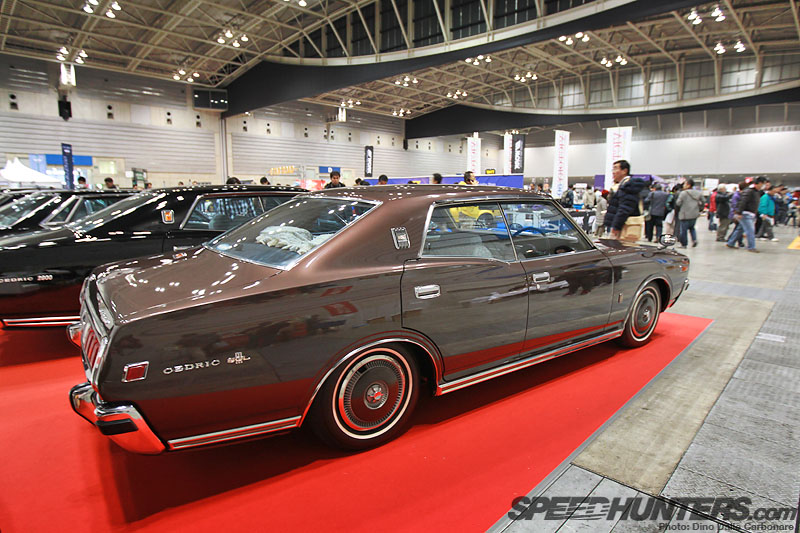 …part of their big line up of "for sale" inventory. This car might be too clean and well kept but while checking it out I couldn't help think of how nice it would look if  dropped on a set of nice rims.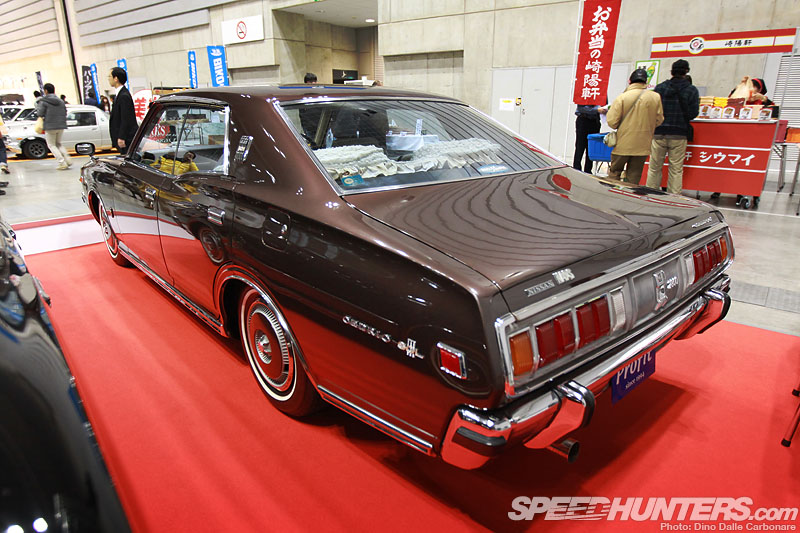 I've got another spotlight-o-rama post from the show coming up next, but first up I thought I'd treat you to a little engine porn. We all like looking at nice engines now don't we…
Nostalgic 2 Days  2013 coverage on Speedhunters
-Dino Dalle Carbonare