It's hard to think that the winner of the inaugural #IAMTHESPEEDHUNTER award has only been taking automotive related photographs for about a year. Yet, by consistently delivering high quality images he has become a regular #IAMTHESPEEDHUNTER contributor. From California, meet Jordan Adkins…
Hello everyone! My name is Jordan Adkins and I'm a freelance photographer located in Southern California. I began my venture into automotive photography back in early 2012 and I had no idea how far this journey would take me.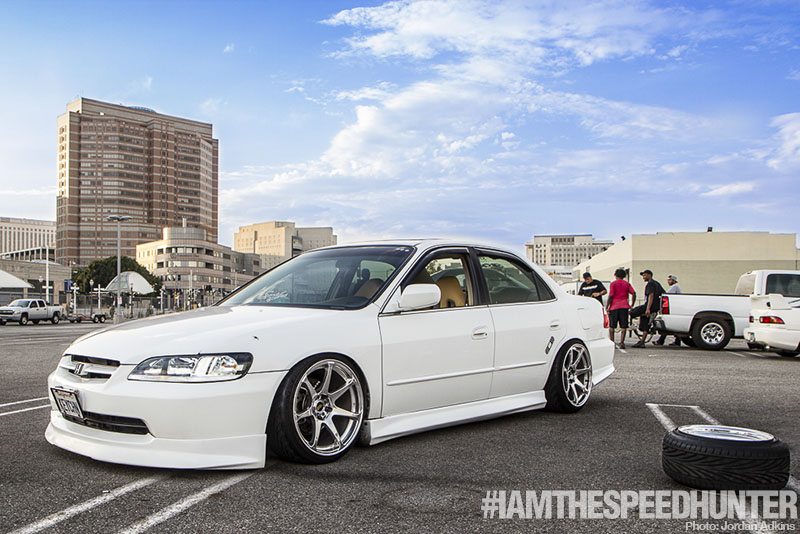 One of the things I've always tried to do is make sure I attend as many meets or shows as possible.  I had attended a show in Long Beach prior to making the drive back down to Los Angeles where this photo was taken.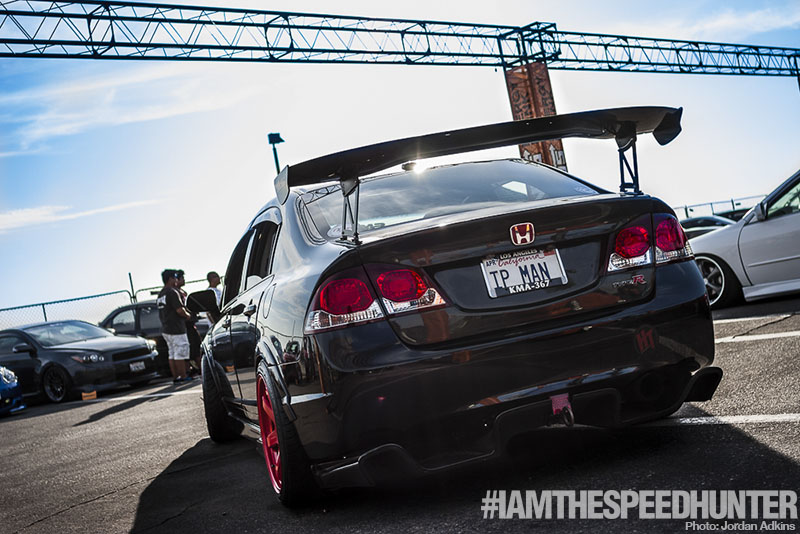 The perspective and small bit of sunlight hitting the roof of this Civic makes for an interesting photo.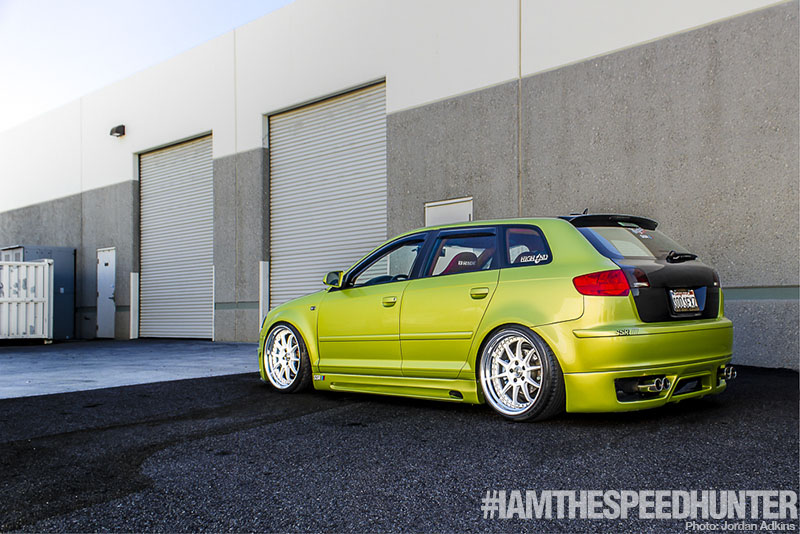 Shortly after Formula D Long Beach, I began contributing to a small blog and this is where I got my first experience of taking photos outside of a meet or show.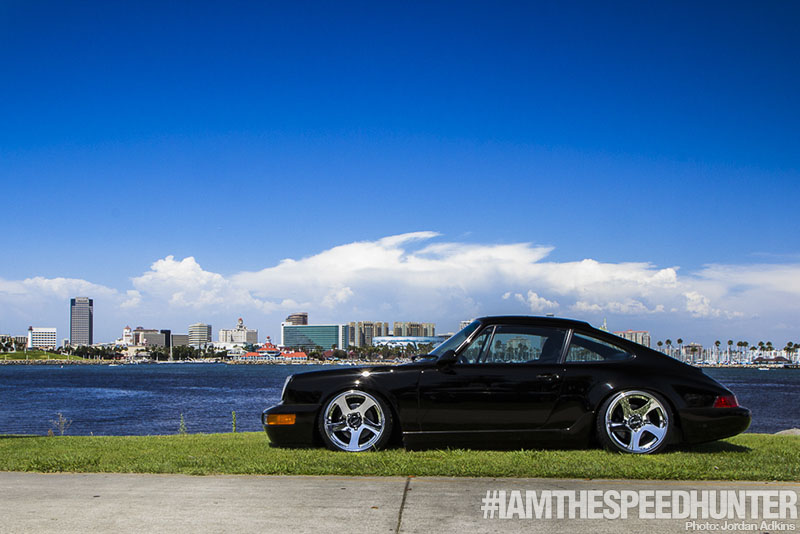 This photo of the Rotiform Porsche at Wekfest LA, is a nice representation of Southern California car culture. Great weather and great atmosphere.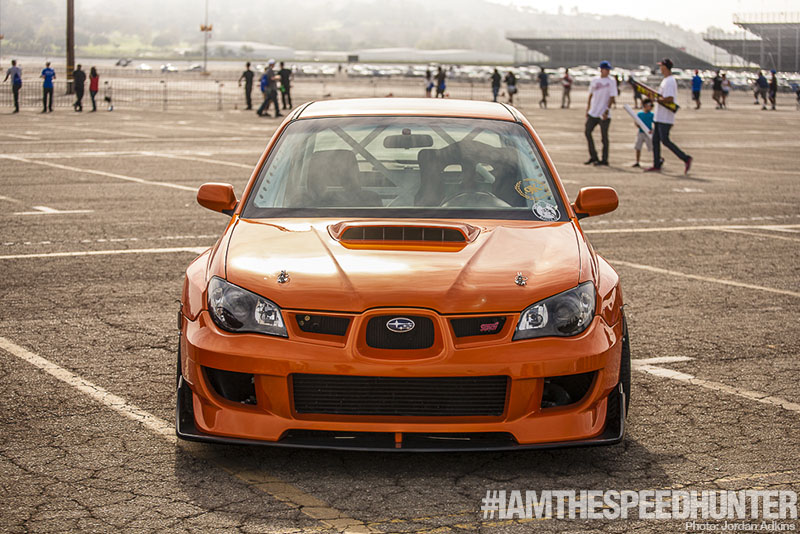 After leaving the blog I started working for an auto shop and doing media for them as well. The deep orange of this M Sports aero equipped Impreza caught my eye at Subiefest. Excellent combination of form and function.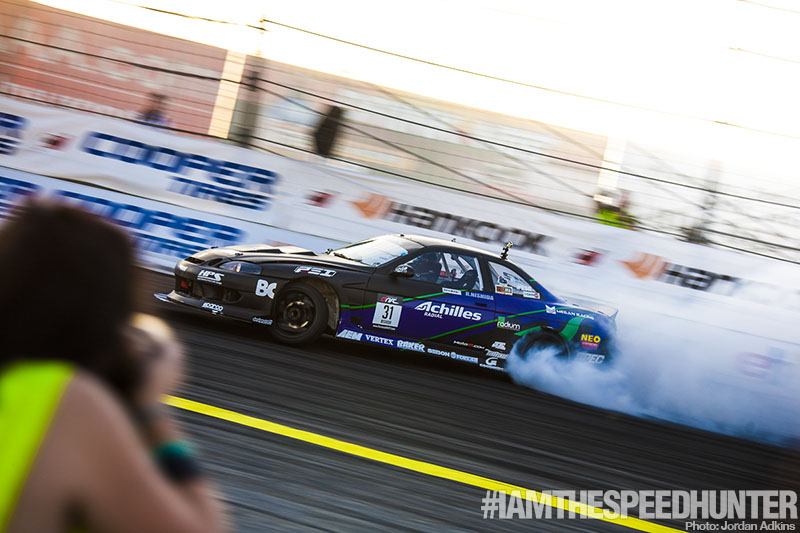 In April of 2012 I made it my goal to work hard on my photography so that I may be able to cover a Formula Drift event by 2013. Through hard work and networking I was able to achieve my goal earlier than expected.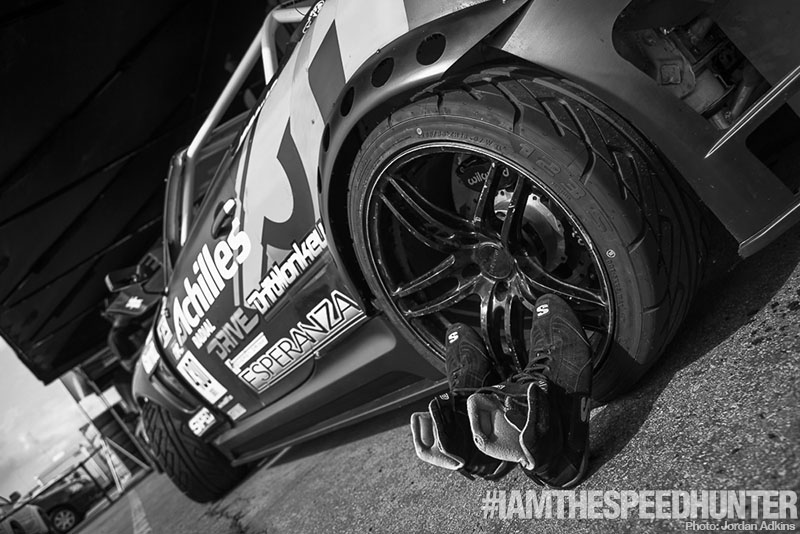 Daigo Saito preparing to go out on the track the morning of Formula D Irwindale. He would go on to win the championship later that night.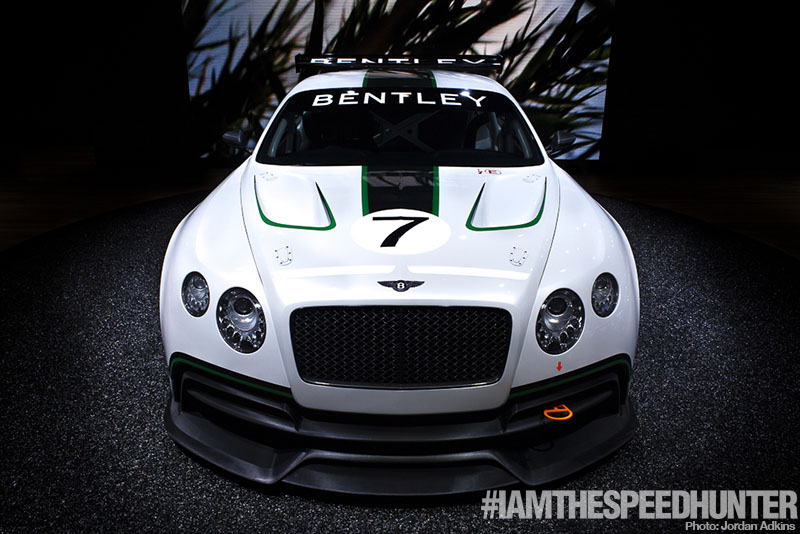 Events like the LA Auto Show are always nice to go out and check out the new concept and production cars. The Bentley Continental GT3 drew in a large crowd. Before I knew it my photography was gradually getting better.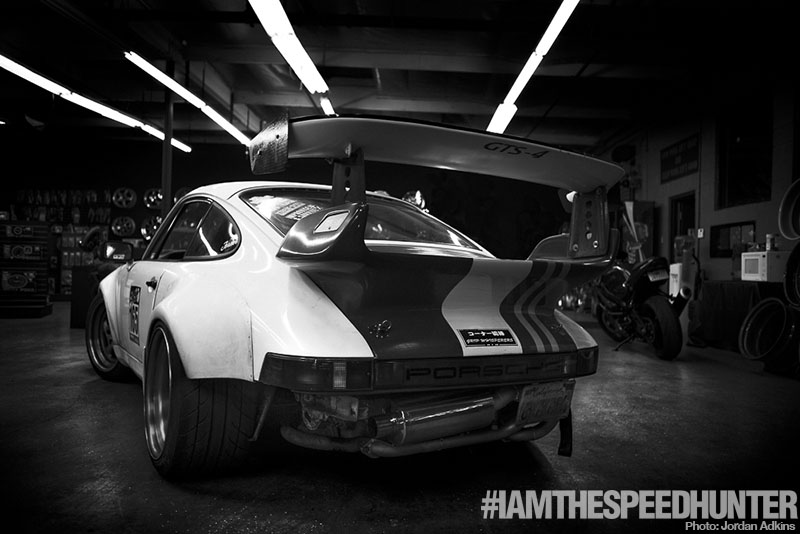 This Porsche 911 belongs to a good friend of mine and has seen a major transformation over time. He is far from finished with this car and I can't wait to see the end result.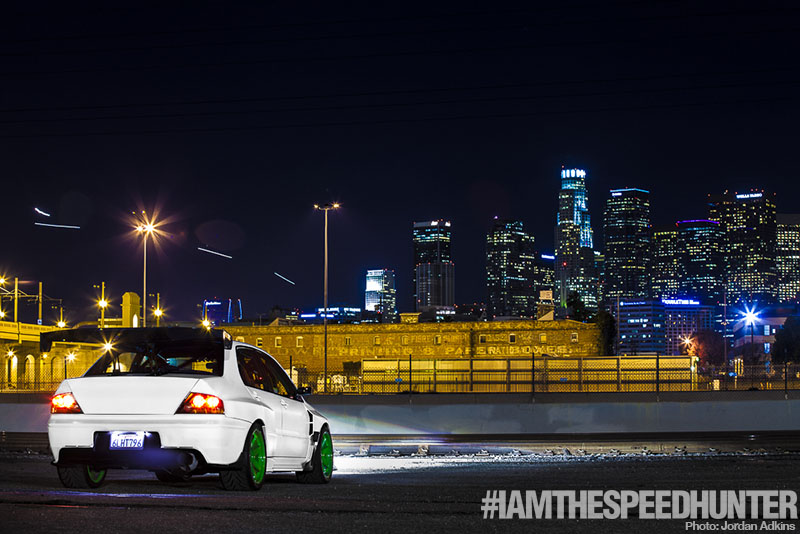 I began to concentrate on posting photos under my own name to gain more exposure from companies and enthusiasts. I've seen this location used in many photos and it was actually my first time going there. It contrasted with the white of the Evo nicely.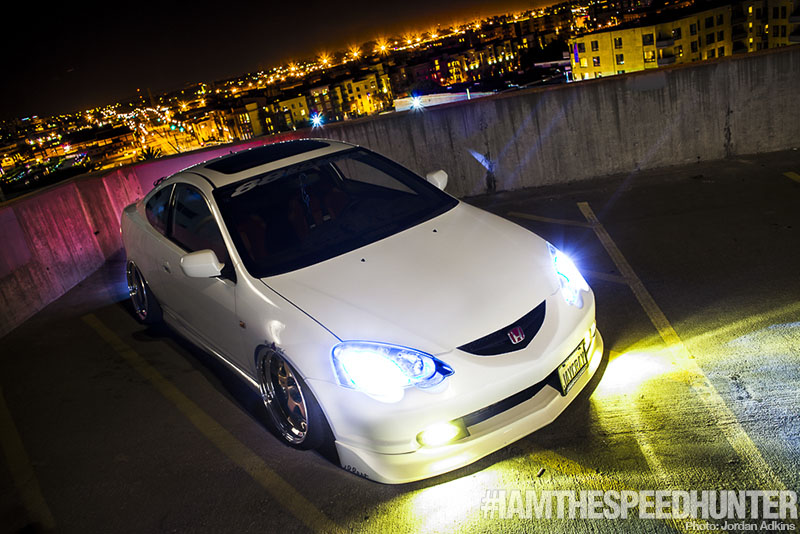 The owner of the RSX pictured led me to this location and I absolutely loved the view from over the ledge. I wanted to incorporate it as much as I could.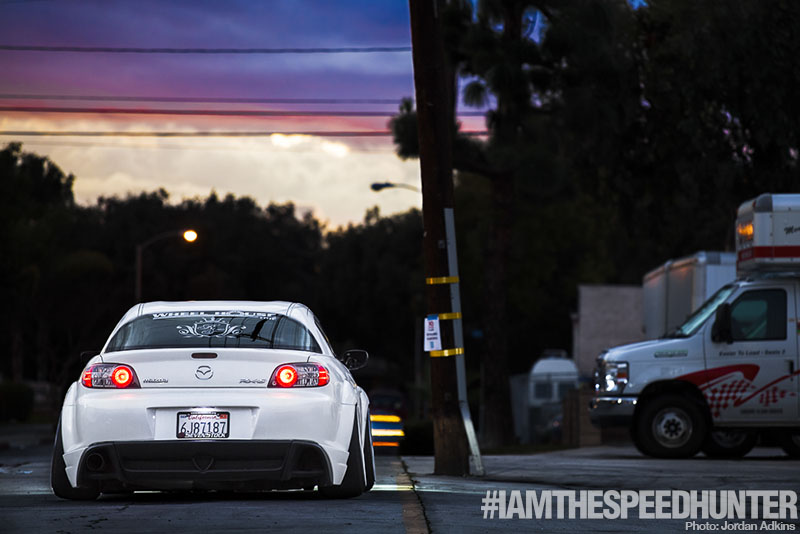 The Sunset and light trails from a car in the distance made for interesting additions to the photo of this RX-8.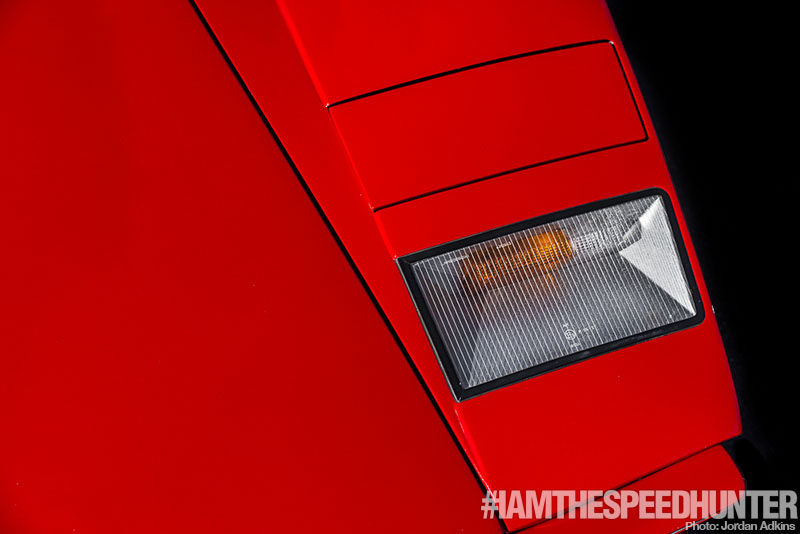 The #IAMTHESPEEDHUNTER themes really changed the way I view photography and served almost as homework to help me grow as a photographer. The detail theme is what was running through my mind when taking the photo of this Lamborghini Countach…
…and the Evasive Motorsports FR-S.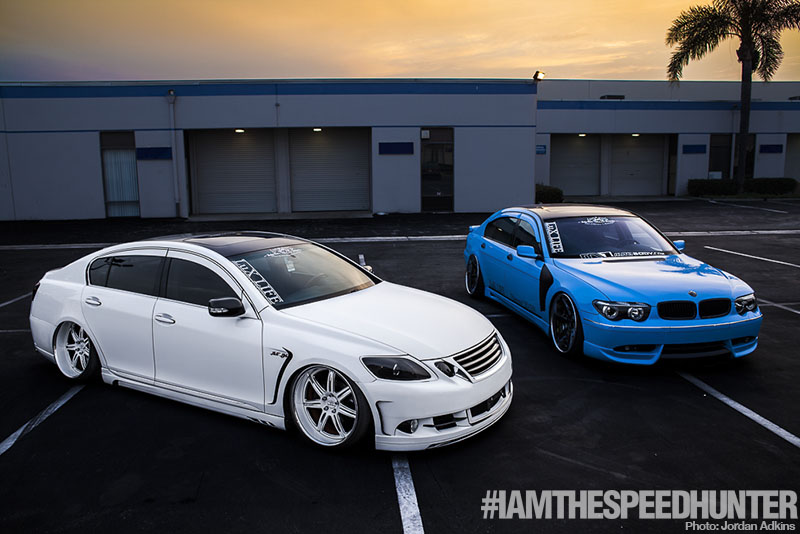 These two cars are perfect examples of Japanese inspired VIP builds and the palm tree with the sunset in the background seem to personify the Southern California lifestyle quite well.
Over the course of a single year, automotive photography has allowed me to meet many people, learn new things ,and most of all become a different person. I'm very grateful to the photographers, tuners, and companies I've met along the way and I can't wait to see what the future holds. I'd like to thank Paddy and the rest of the Speedhunters team for giving me the opportunity to guest blog as well thank the people that have supported me thus far.
–
Jordan Adkins
www.220photo.com
About #IAMTHESPEEDHUNTER
We created #IAMTHESPEEDHUNTER to allow you the opportunity to share your skills and car culture experiences from around the globe with the rest of the Speedhunters audience.
How do you get involved? It's simple…
Flickr - Join our #IAMTHESPEEDHUNTER Flickr Group and share your favourite photos with us and others.
Instagram – Follow us on Instagram at @TheSpeedhunters and tag your own car culture images with #IAMTHESPEEDHUNTER
Twitter – Follow us on Twitter at @SPEEDHUNTERS and share your tweets with the #IAMTHESPEEDHUNTER hashtag.
Tumblr – Visit our Tumblr page to view the latest #IAMTHESPEEDHUNTER tagged images.
E-Mail – If you've been to a cool event and captured some amazing images, be sure to e-mail them to us oniamthespeedhunter@dev.speedhunters.com and tell us a little bit about the event. The images need to be a minimum of 800×533 pixels.
Have you submitted already but yet been featured? Here are some tips to help you…
DO – Submit your best work, regardless of when it was taken.
DO – Take your time shooting and consider each detail
DO – Try to submit each image no larger than 1000PX wide.
DON'T – Put a huge watermark on it. We'll make sure you're credited!
DON'T – Send us huge image files that kill our e-mail system!
日本のSpeedhunters読者にお知らせです。
Speedhuntersでは、週一回#IAMTHESPEEDHUNTERにて、読者の皆さんから寄せられたカーシーンの投稿写真を紹介しています。
投稿写真は、カーレース、カーショー、イベント等、車に関するものならなんでもOKです。
Speedhuntersで皆さんの撮ったカーシーンショットを世界中のファンに紹介して、あなたもSpeedhunters記者の仲間入りしましょう!
#IAMTHESPEEDHUNTERには、ツイッターかインスタグラムにて簡単に写真を投稿していただけます。
上記方法で写真を投稿する際は、写真に#IAMTHESPEEDHUNTERのハッシュタグを付けてください。
また、メールアドレスiamthespeedhunter@dev.speedhunters.comでも投稿受付しています。
写真は、800×533 ピクセル以上のJPGのフォーマットでお願いします。
上記サイズより小さい写真ですと、すばらしい写真でもサイトの写真サイズの関係上掲載できないことがありますのでお気をつけください。
投稿された写真は世界中のSpeedhunters読者とシェアされますので、あなたのベストショット写真を投稿してくださいね!
また、写真に併せてどういった写真なのか、どこで撮られた写真なのかの説明と投稿者様のお名前を明記の上投稿お願いします。
皆さんからの投稿お待ちしています!