My favorite event ever.
I suppose that's a strong statement considering how many great automotive gatherings I've had the pleasure to visit, but if someone asks me what my single favorite event is I'd easily answer with "the JCCA New Year Meeting".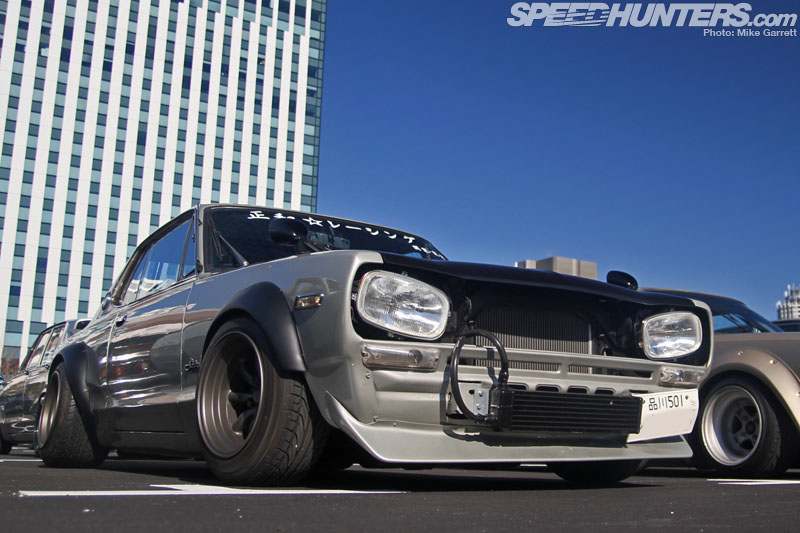 There are so many different words I could use to describe the New Year Meeting experience, but I think the best one is "overwhelming". I mean overwhelming in its most positive form. Too many amazing sights and sounds for the mind to process. The New Year Meeting spans the course seven hours, but if I had my way it would last seven days.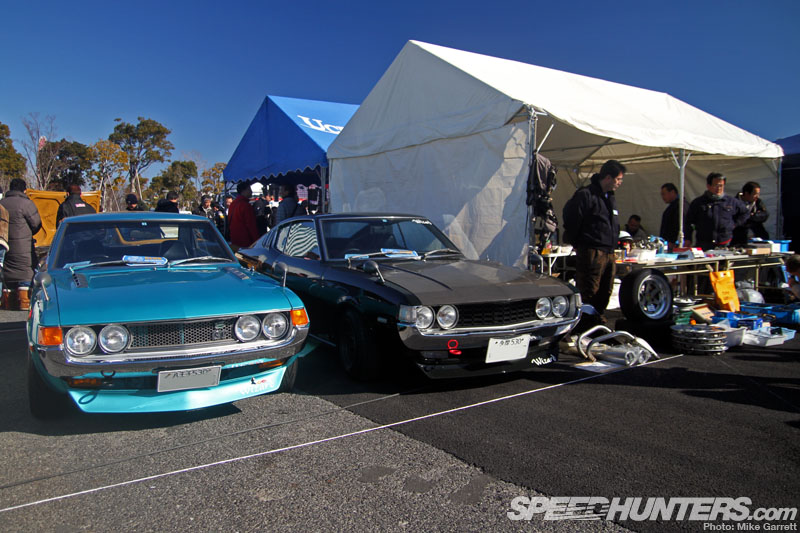 And I don't mean that just in the sense that the event is good, but in the literal sense that a one day is not nearly enough time to see everything the New Year Meeting has to offer. There are just so many different sides to this gathering. So many storylines in this vintage automotive opera in the middle of Tokyo Bay.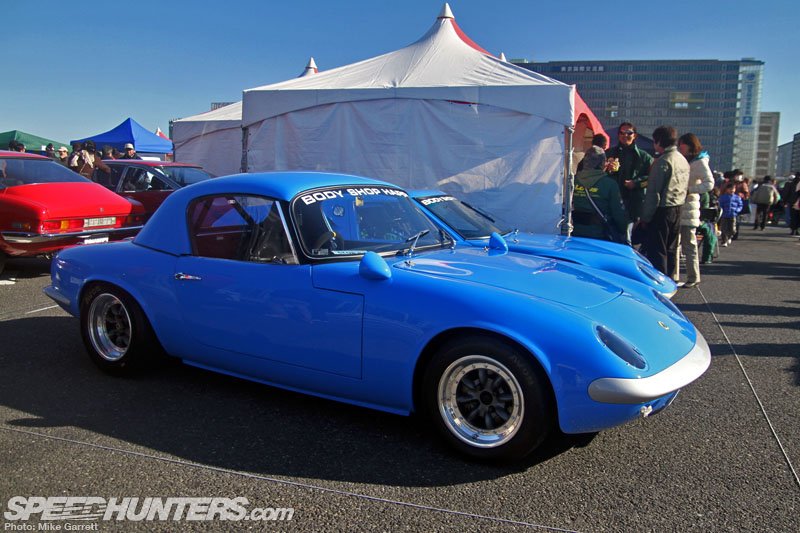 I think most of the regular attendees come to the New Year Meeting for a specific purpose. Some come to see rare foreign and exotic classics. Some come to hunt for parts and collectables in the swap meet, some come only to cruise and hang with their buddies in the parking lot.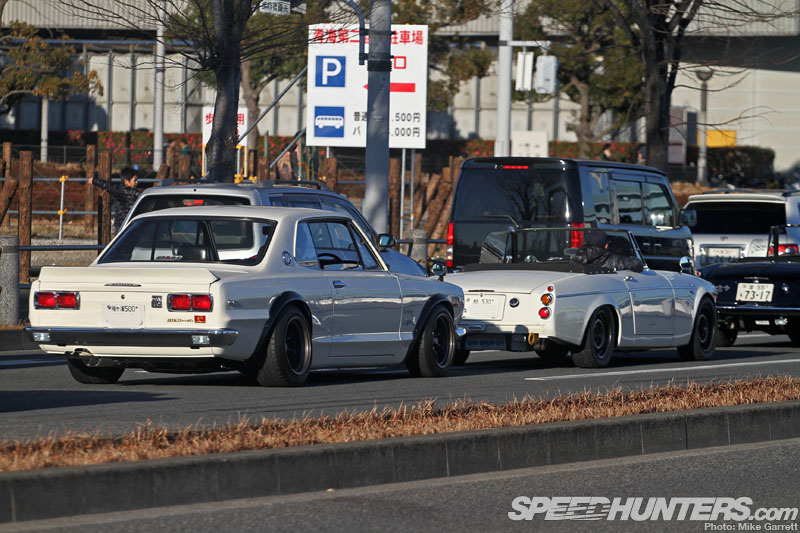 For a wide-eyed Yankee like myself though, it's almost too good. 2013 marks my fourth New Year Meeting experience and it just gets better each year. Where do I even start?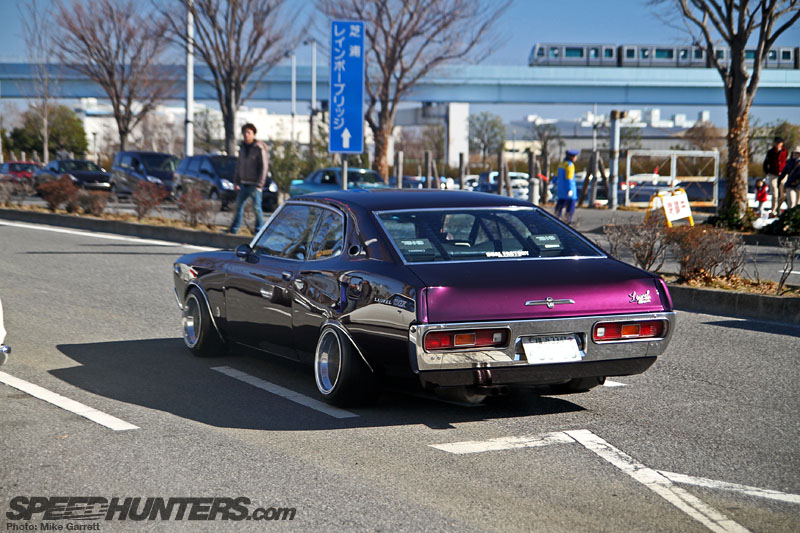 As I learned when I attended this event for the first time several years ago, the parking lot is just as good if not better than the show itself. This year I decided I'd head straight to the parking lot upon arriving at Odaiba in the morning.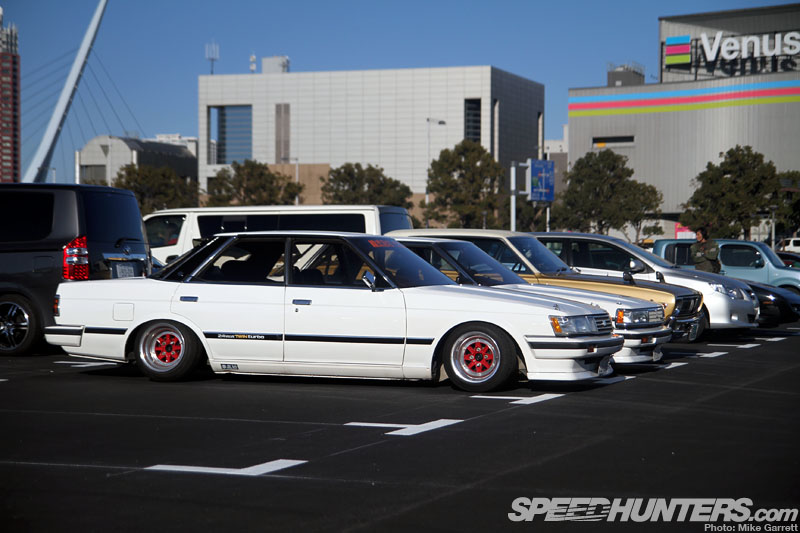 The main gates of the show hadn't even opened yet and already the lot was jammed full of exciting machinery. I think many of these cars gathered before dawn to make the trek down to the Odaiba, or perhaps they headed here right after a night of street running?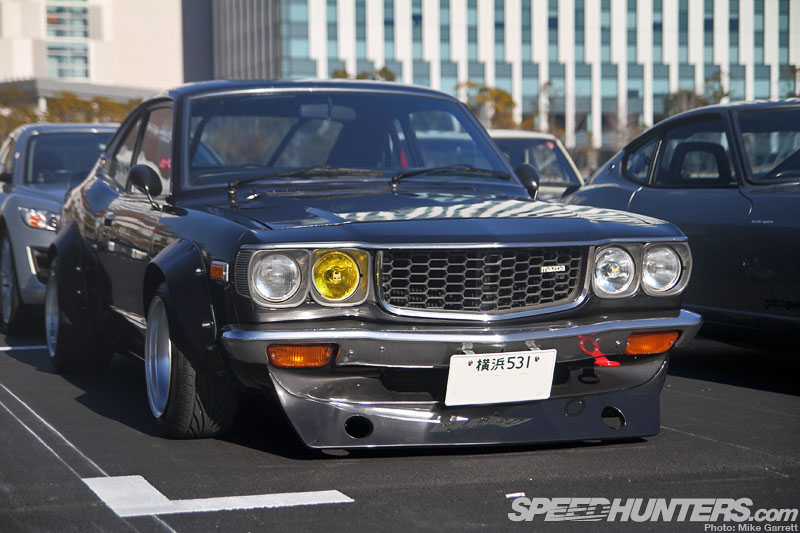 Whatever the case, the New Year Meeting parking lots are unbelievably awesome. Every sect of Japan's vintage car scene can be seen here, from full-on works replicas like this flared Mazda Savanna.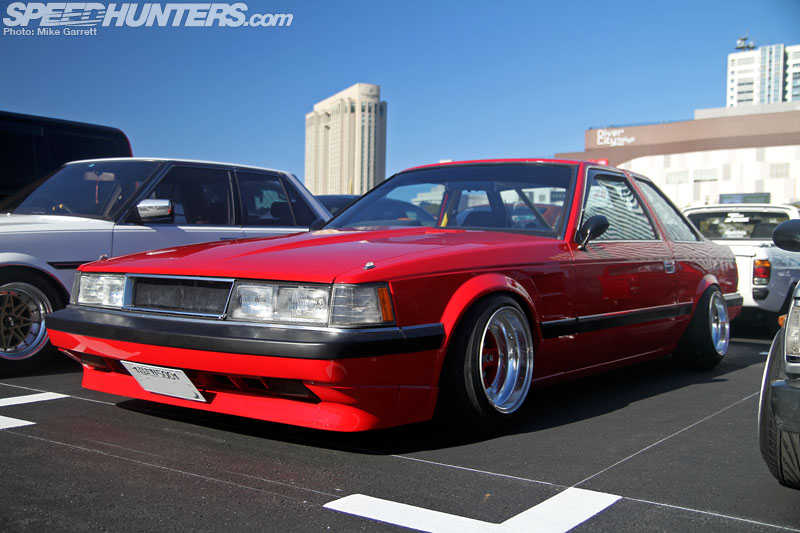 …to impossibly low street machines like this Z10 Toyota Soarer – a perennial favorite of the shakotanists. While there were very few of these cars within the main JCCA show, the parking lot was brimming with them.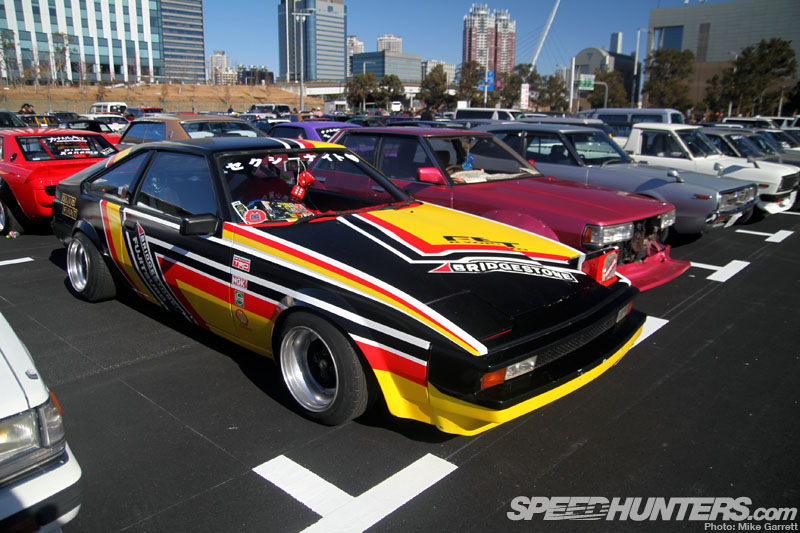 "Sexy Night", proclaims the windshield banner of this Celica XX kaido racer in full competition colors.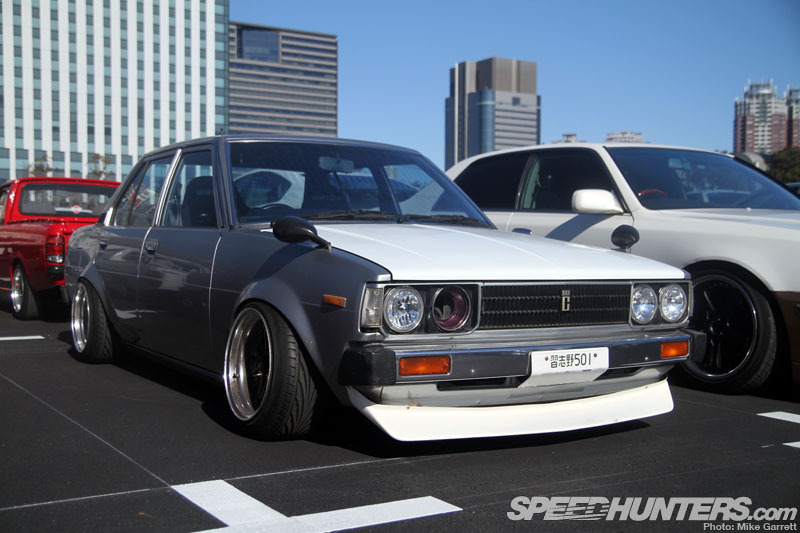 70 chassis Corolla? Plenty of those too. This sedan was looking very tasty dumped low on Equip 03s. Ready for battle.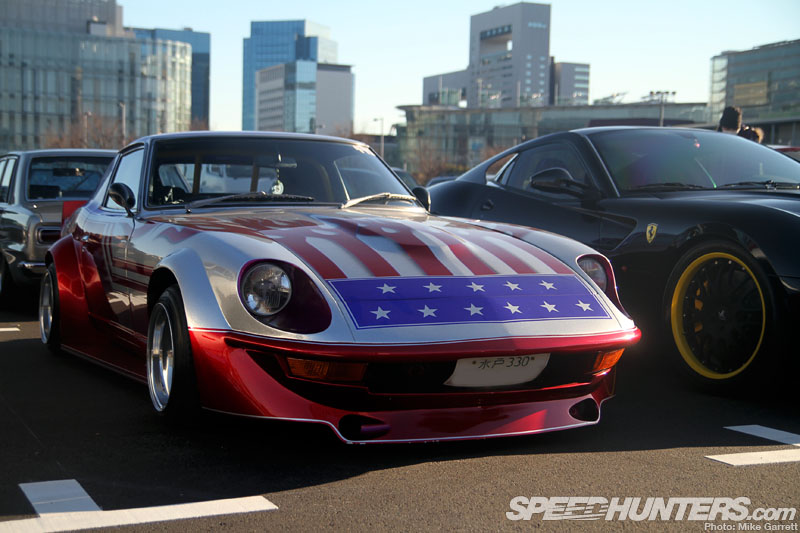 Of course the S30 Fairlady Z could also be found in every style imaginable. I wanted to salute this Ibaraki-based kaido racer style ZG with its stars and stripes paint work.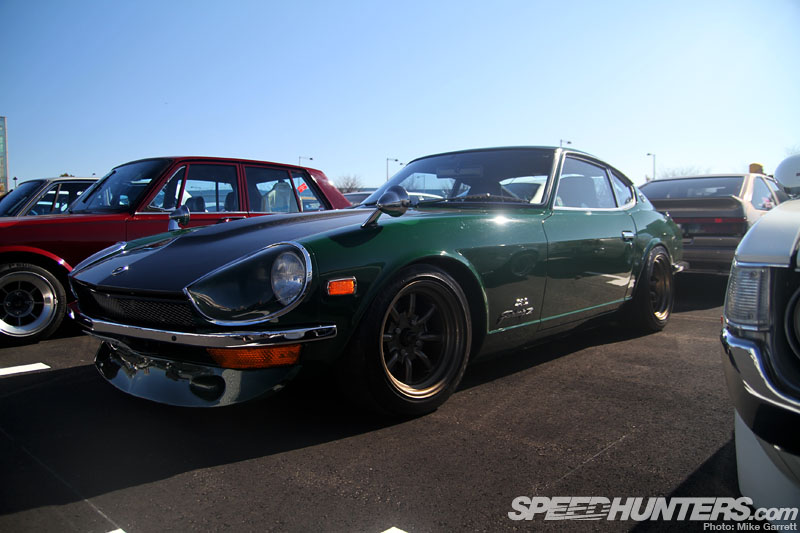 Meanwhile, this stunningly beautiful Z432 presents a completely different take on the S30. I especially like the modest, works-inspired front chin spoiler.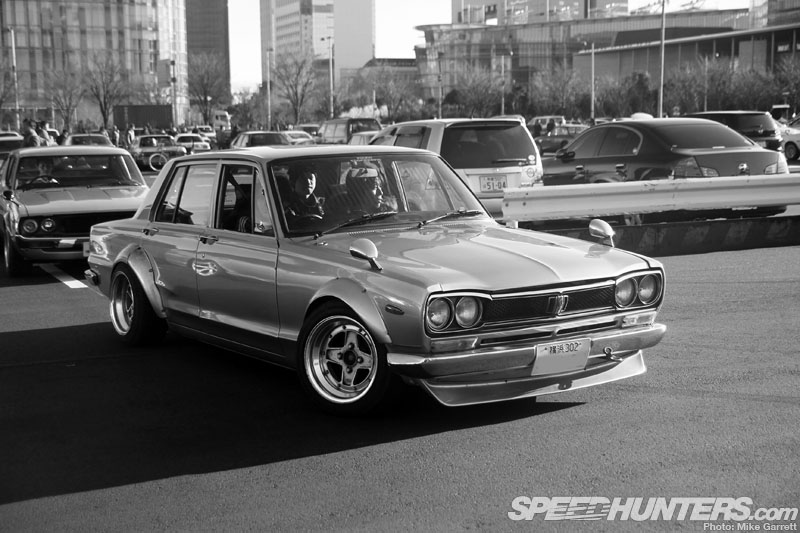 If I had time I could do several posts full of nothing but Hakosuka Skylines. Hiking around the Odaiba area on Sunday, you'd encounter everything from fully restored GT-Rs and tough looking street replicas…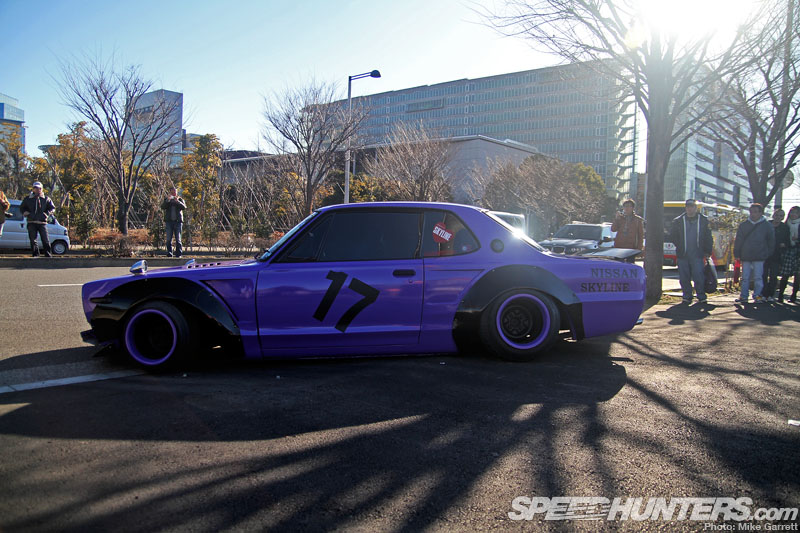 …to mind blowing kaido racers like frame-dragging Shinshi Racing KGC10 on its dramatically widened steel wheels. Scrape scrape!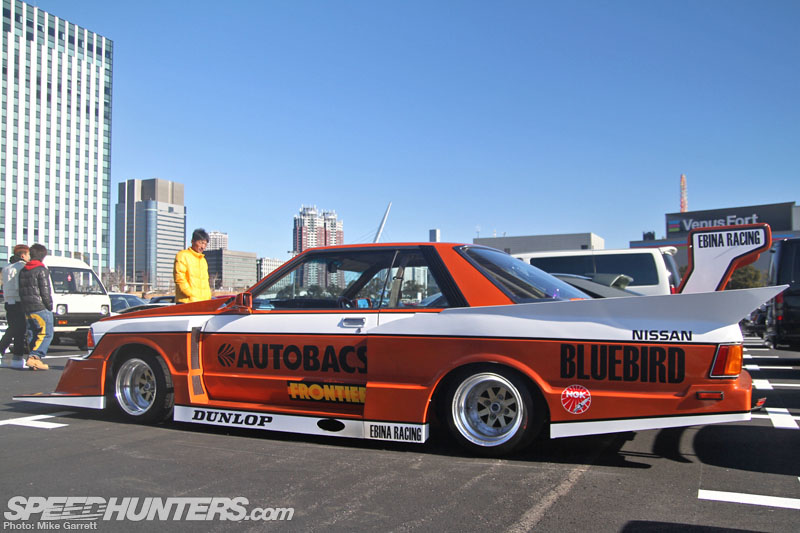 I certainly wasn't the only one hunting around for cool cars in the parking lot. The Ebina Racing 910 Bluebird was stopping everyone that walked by it. As you can see, it's been built as a rather convincing replica of the Autobacs Super Silhouette racer from the early '80s.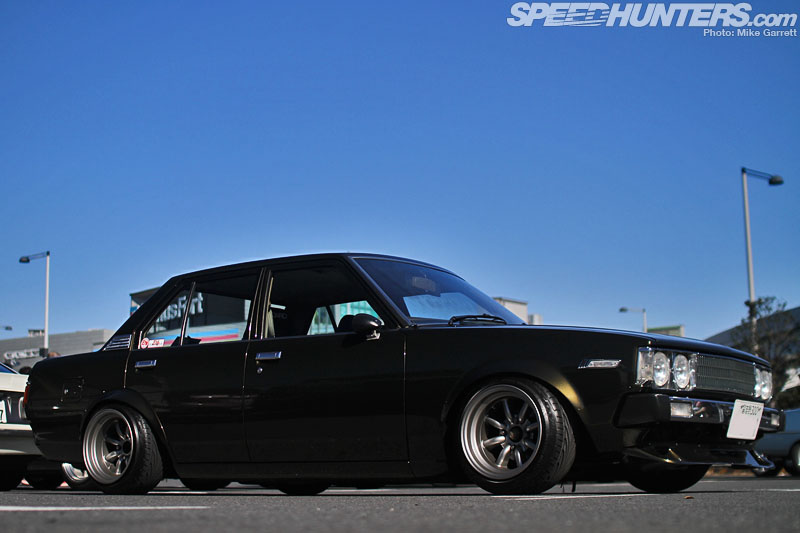 Corolla perfection. Not only did this 70 sedan have the style down, it was so clean you could eat off it. Unbelievable.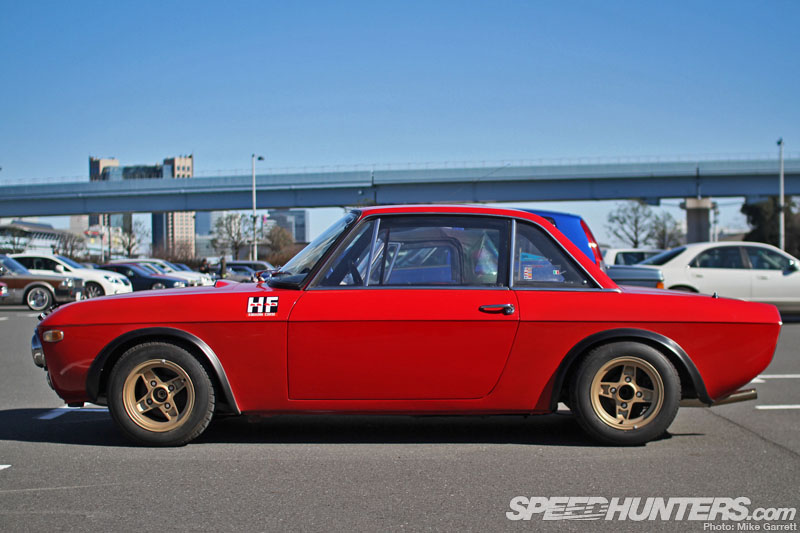 Of course the New Year Meeting isn't just about Japanese cars. Vintage imports of every type could be found mixed among the sea of domestic vehicles. Here's a beautiful Lancia Fulvia HF I stumbled across.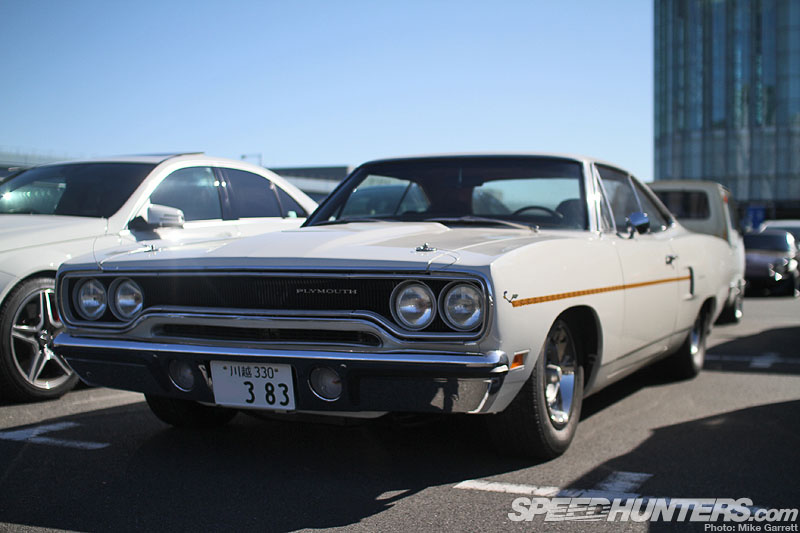 Elsewhere I caught this '70 Road Runner sporting a pretty wicked stance. The Kawasaki number plates proudly state the cubic inch displacement of its big block Mopar V8.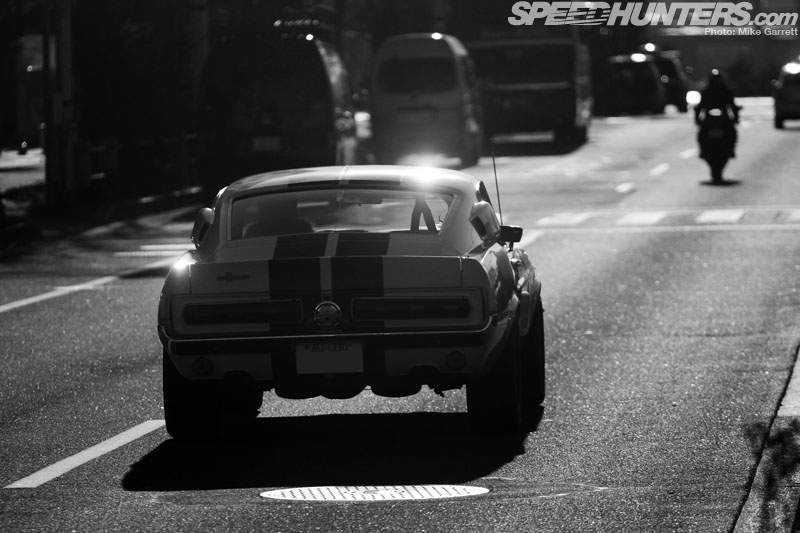 Speaking of rumbling V8s, at one point I was walking down the street and heard the distinctive song of a Ford small block winding up. I turned just in time to catch this '67 Shelby GT350 disappearing into the afternoon sun. Sensory overload.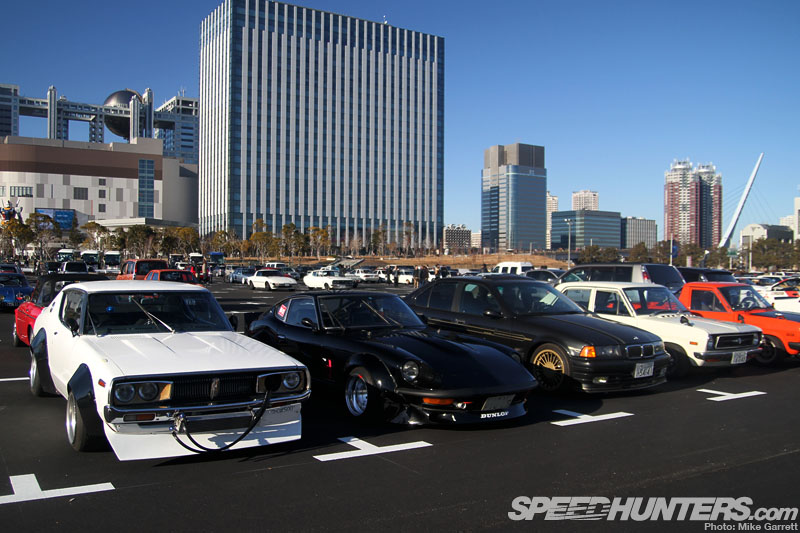 Yes. All that, and we haven't even gotten inside the actual show yet…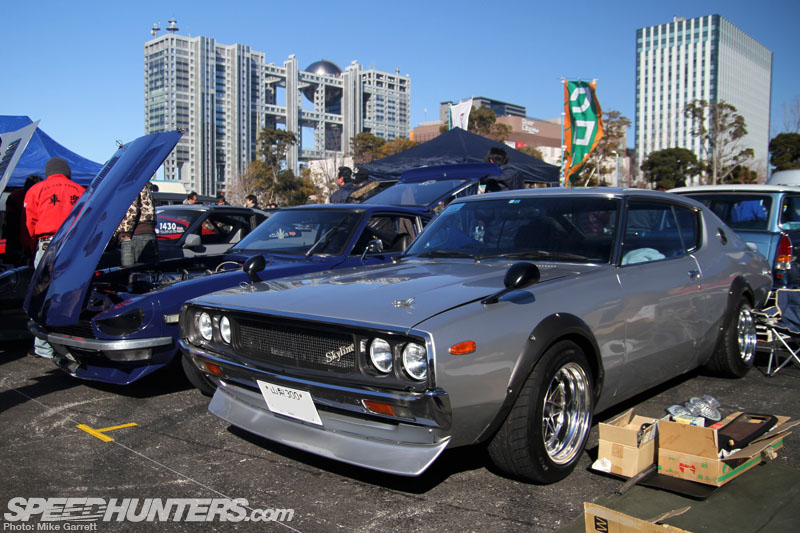 By early afternoon I finally headed inside the gates and joined the massive crowd of people enjoying the "official" New Year Meeting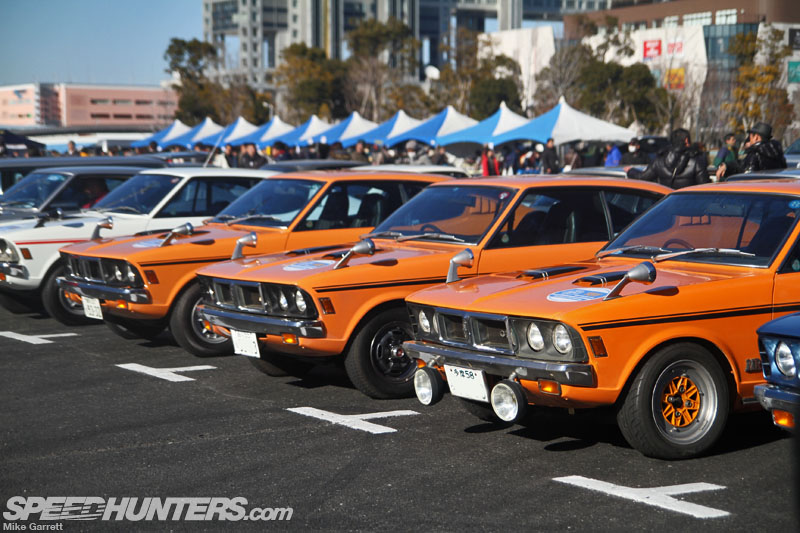 While there are plenty of amazing cars that enter the show every year, the big crowds and the tightly packed spaces don't make for the most ideal photographic conditions. I wandered the rows for a bit and shot what I could, then headed for one of the greatest parts of the event…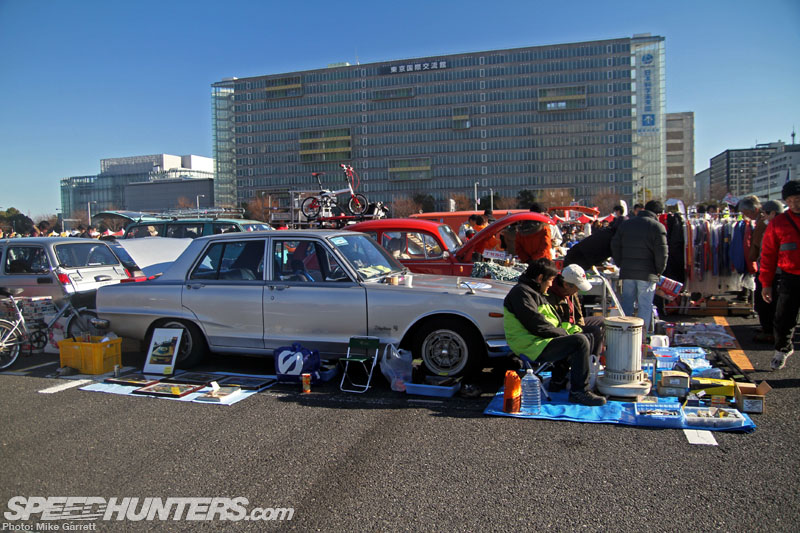 …the fleet market and vendor booth areas. After past year's experiences I've learned to keep my wallet light at the New Year Meeting or risk blowing my entire trip budget on car parts or other rare goodies.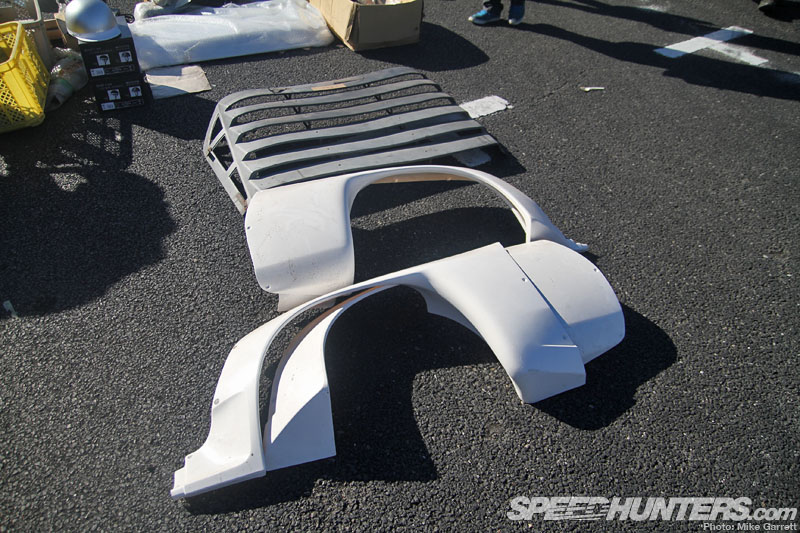 Of course even if I did bite the bullet for a set of wheels, over fenders, or something else, the logistics of getting them back to my garage in the states would be another challenge entirely. Maybe I should be thankful for that?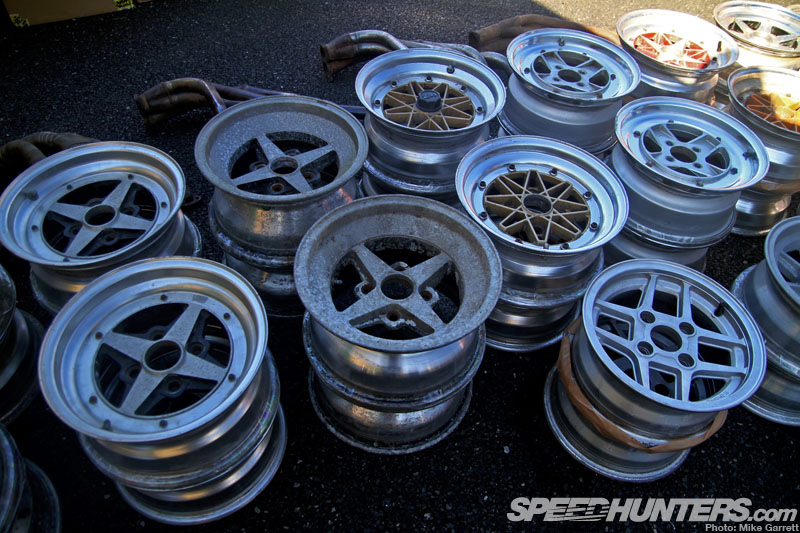 Oh sweet temptation. I'm not even going to talk about how cheap some of these wheels were compared to what they sell for in the US because I'd just regret not buying a set even more…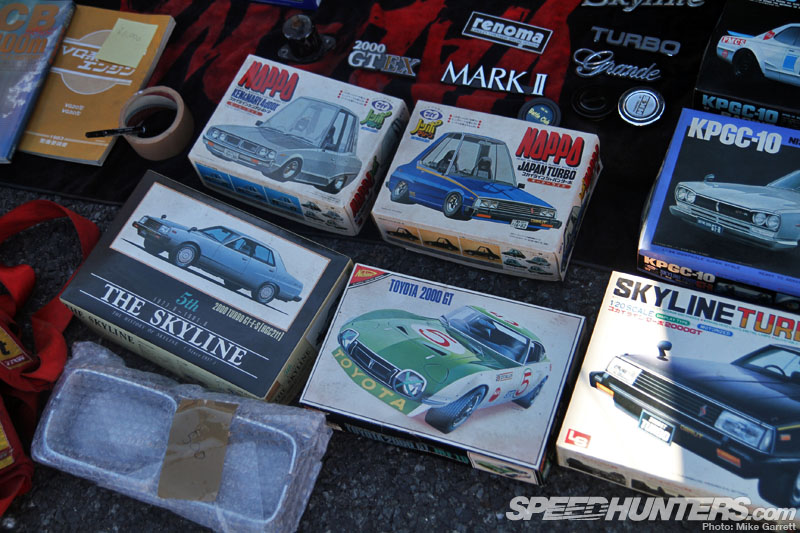 Then again there were plenty of lighter, less expensive things to blow money on as well. Vintage model kits anyone?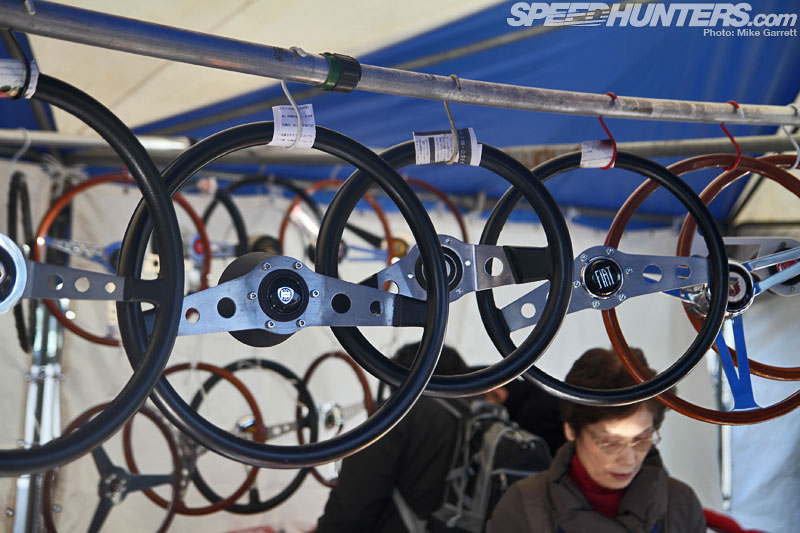 Steering wheels too. More of them than you can imagine.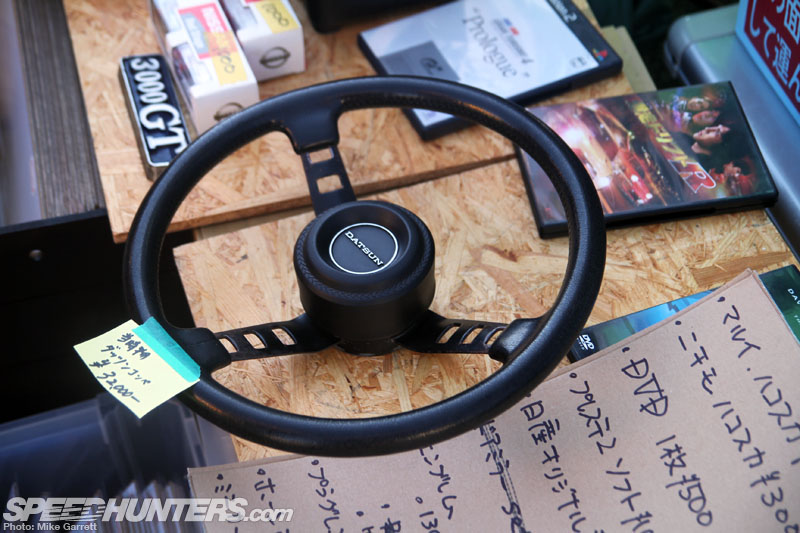 Speaking of steering wheels, the Datsun Compe wheel is a legendary piece among classic Nissan owners. Peek inside any properly done S30 or Hakosuka and there's a good chance you'll see this wheel.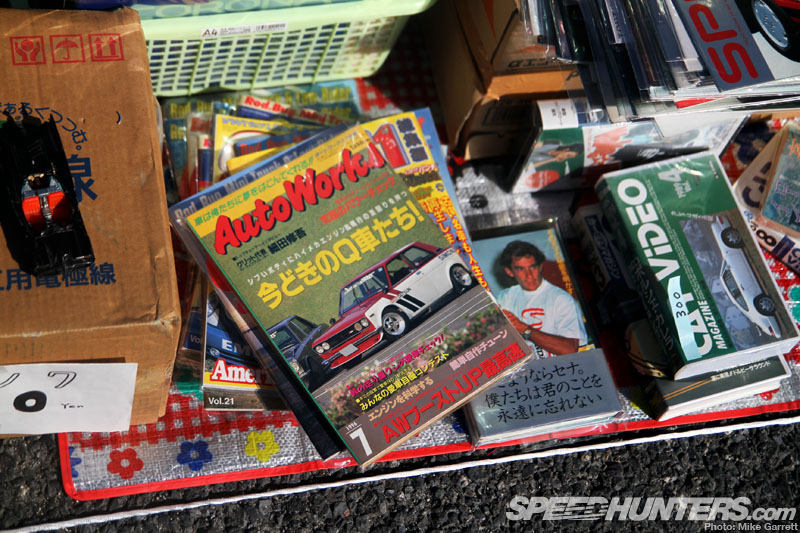 I'm a sucker for old magazines, so there was a lot to like here…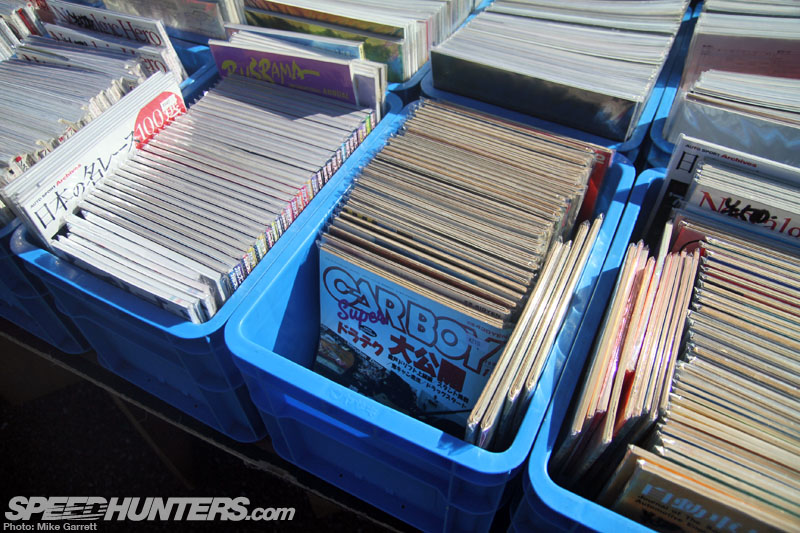 Again it became an issue of time. I could have spent hours just digging through these boxes of mags, but then I wouldn't have had time to photograph any actual cars…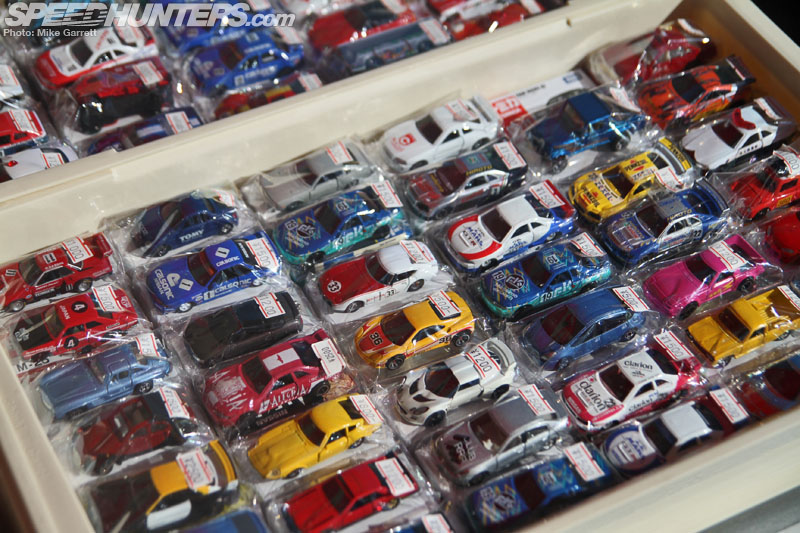 The same goes for the thousands of rare diecast cars being sold by various shops and individuals. I felt like I could have spent days hunting through these things. I did end up buying a few though, which I'll share with you guys sometime later.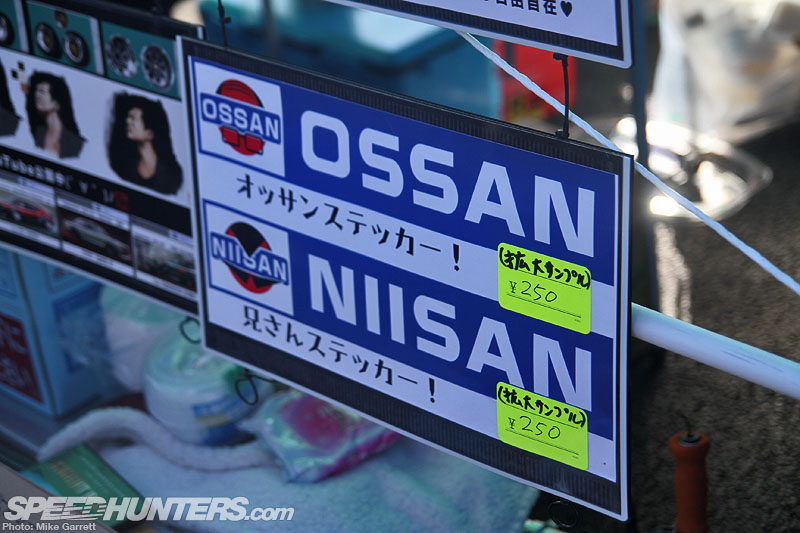 Stickers! I quite liked these Ossan (old man) and Niisan (older brother) decals. Fitting, given the type of cars we are talking about here.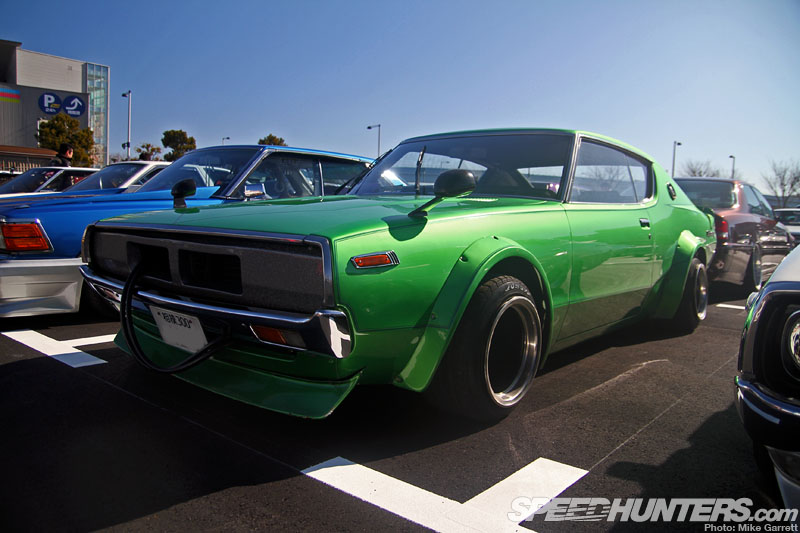 With so much to see and so little time, I'd be completely happy if I woke up in a Bill Murray Groundhog Day scenario where every day was the JCCA New Year Meeting. Unfortunately when I woke up this morning in my hotel it was just another Monday….
No worries though. Lots more to come from Odaiba.
-Mike