After what feels like an eternity, the automotive world is slowly starting to emerge from its hibernation. We're finally starting to see the fruits of many hard working peoples labour, and can finally start to get excited about the upcoming season. With that we're also delighted to tell you that we've just updated store.dev.speedhunters.com with the latest additions to Collection 02, so you can have some fresh wares to sport in the paddock this season.
(Above) A lot of you have spotted this sticker on several high profile cars, including Under Suzuki's record smashing S15 and Forsberg's 370Z. Chris was kind enough to wall rub the sticker at Irwindale for us!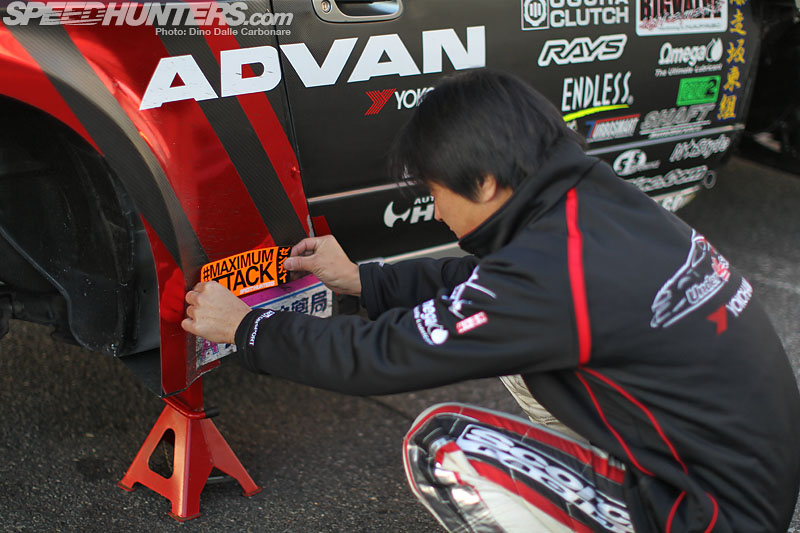 We are now happy to tell you that you can have your own #MAXIMUMATTACK to wear on your ride with pride.  Be warned that it is quite bright indeed.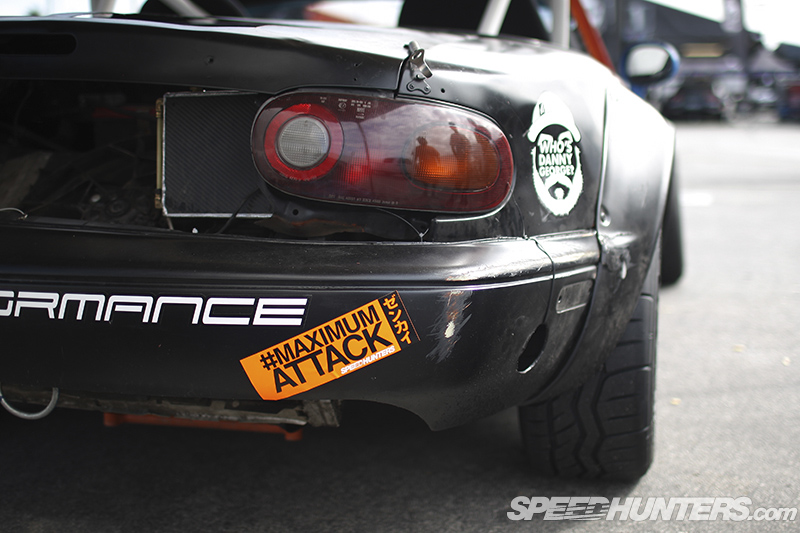 Although the sticker is 99%* wall-rubbing-proof, we accept no blame should you find yourself upside down in someone's front garden. Remember folks, #MAXIMUMATTACK is for the track.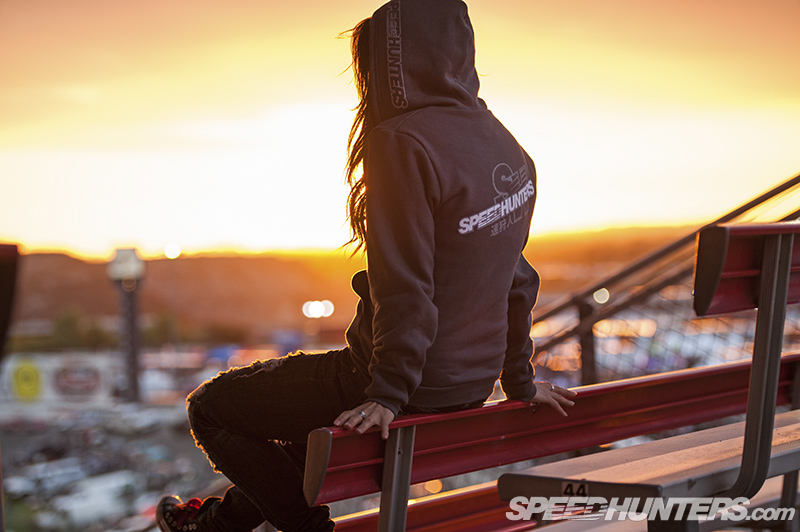 It's not just stickers we've released either…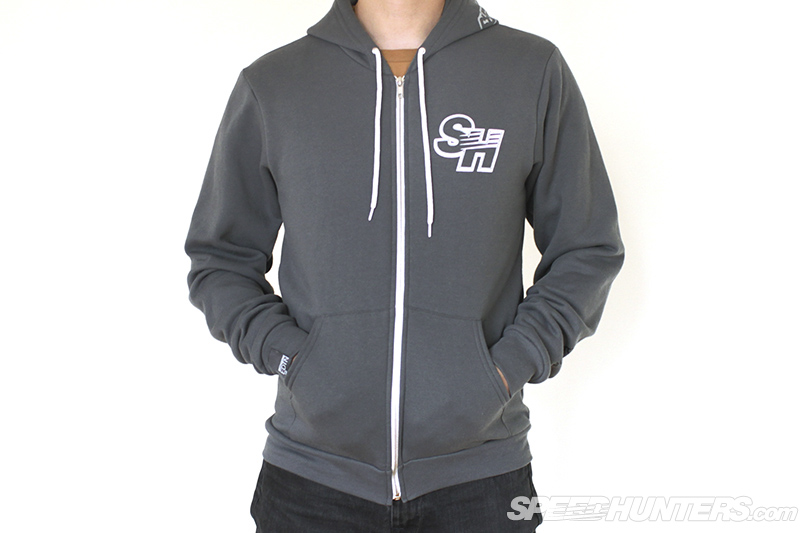 … as the next of our new additions is a design on a dark asphalt coloured flex fleece American Apparel zipped hoodie.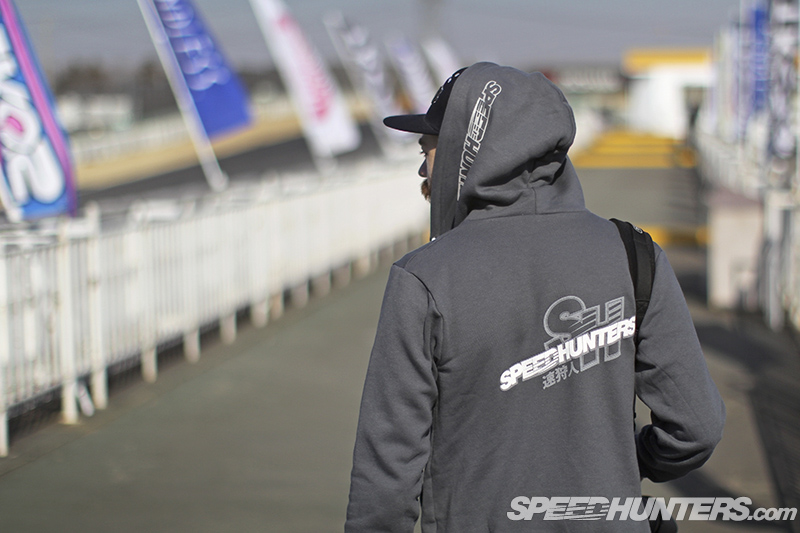 In Europe the hoodie is our tee shirt, worn with pride on the outside. In fact, the Collection 01 version of this sold out completely in our European store. If you're looking for a baggy fit, just pick the next largest size.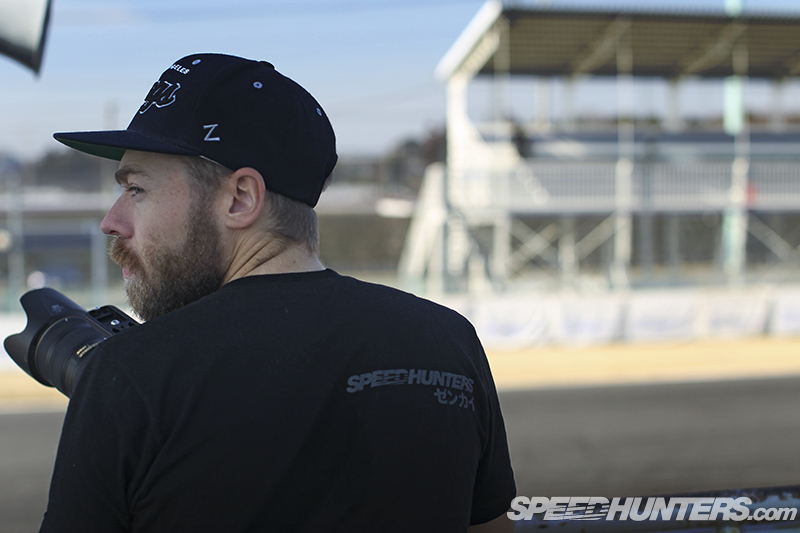 For those of you that prefer to be more subtle in your choice of attire, we bring you a new simple black tee.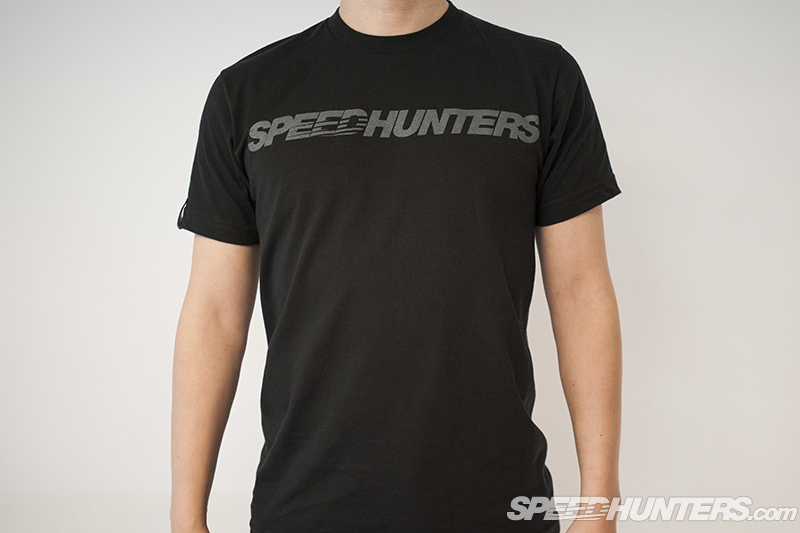 This is a straight up application of the Speedhunters logo on a high quality American Apparel tee. It's a design that's long overdue!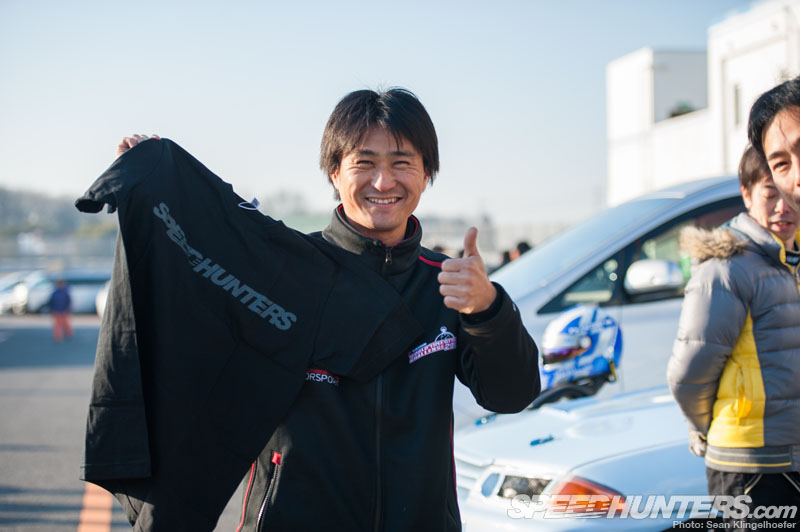 It features subtle but solid graphics front and rear, along with a custom Speedhunters tag on the sleeve. It's available in men's cut only and again, upsize for a baggy fit.
You can grab the items now in the Speedhunters store: store.dev.speedhunters.com
As always, we thank you & appreciate your support!
-The Speedhunters
*May not be wall-rubbing-proof