Like most of you Speedhunters out there, I am in love with cars. It's an overwhelming obsession. On my 21st birthday I didn't go out to party. Instead, I went out and bought a 1970 240Z. This one in particular was number 2,868 off the production line. The original owner laughed at the fact that he had owned the car longer than I had been on this earth. The car had been in his family since it was brand new, and he had his fair share of fun in it. At 75 years of age, it was time for him to give up the little orange sportscar and pass it onto someone who will continue its legacy. That person would be me.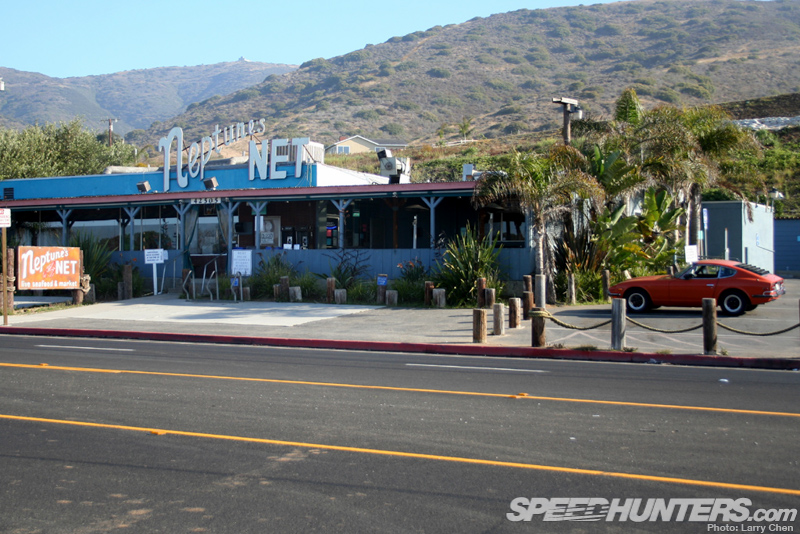 I couldn't wait to drive it to one of my favorite hang-out spots: Neptunes Net. As much as I hate to admit, I grew up on The Fast And The Furious, and my friends and I would always go on weekly cruises up the Southern California coastline, constantly recreating the famous Supra and Ferrari scene.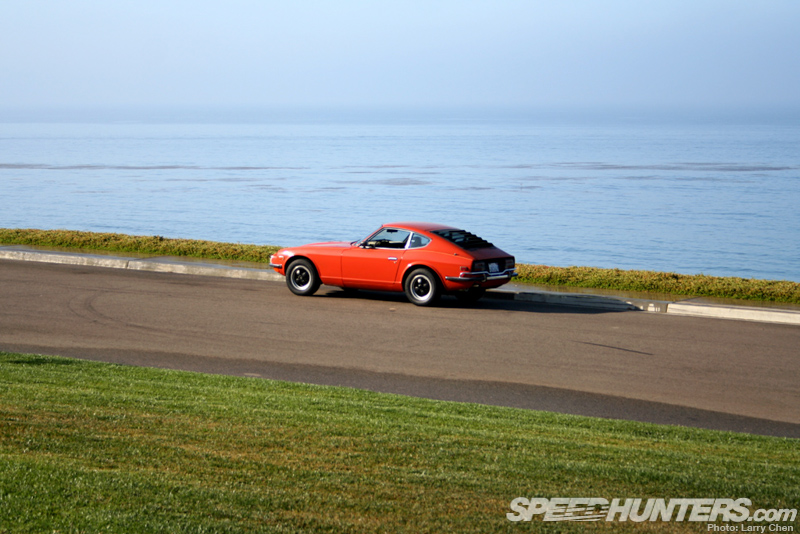 The odometer on the 240Z was only five digits, so who knows how many times it has rolled over, because it only showed that it had 25,000 miles. For all I know, it could have gone to the moon and back, but I loved everything about the car. It was 100% stock. It had no rust whatsoever. It even had the four-speed transmission. On the highway, I would have to cruise at 5,000rpm just to keep up with the flow of traffic. I just liked the fact that this was what Nissan intended the car to be like from the factory: noisy and super fun to drive.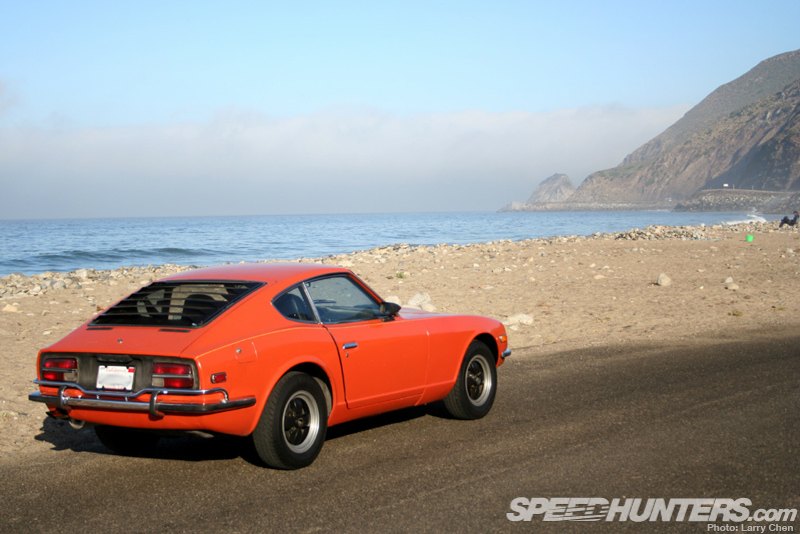 The shocks were blown in the rear, so it would bottom out on speed bumps. On the way back down the coast, the motor cut out about five miles away from my house. It made a loud bang as it backfired and rolled to a stop. From then on my nickname for this car was Ole Orange Bang.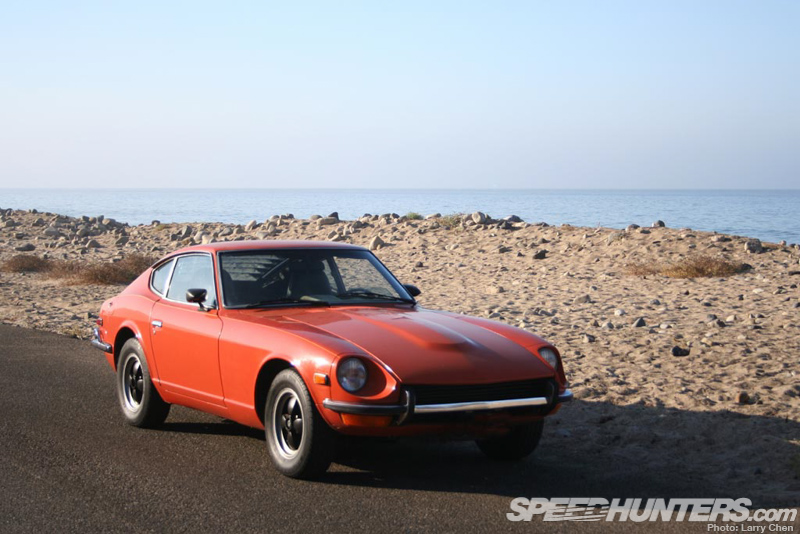 My endless project began with replacing the fuel gauge sending unit. Next were the blown shocks, which I finished replacing at 3am in the morning before my first trackday.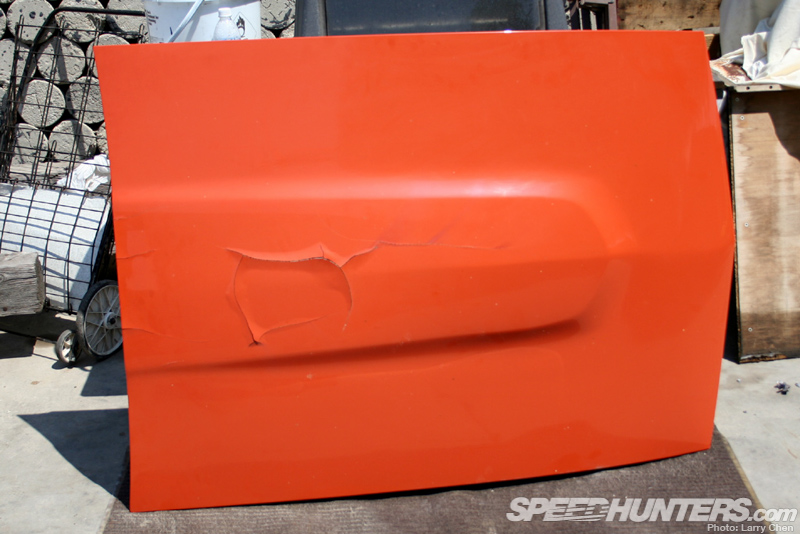 While I was at the track, I was soon tired of my friends making fun of my stock hood. They were afraid an alien would pop out of it because the paint was peeling so badly from sun damage. I also had to constantly shoo people away, as for some reason they had the urge to peel back the paint. They must have been those kids that ate lead paint chips.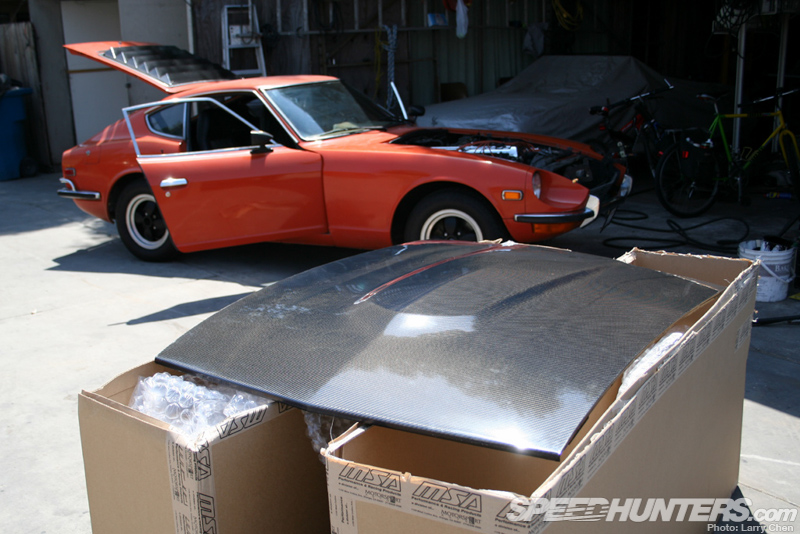 So out went the 50lb stock hood and in went a 15lb fiberglass/carbon piece. I remember that day: a spider egg hatched in my car, so there were literally thousands of spiders near the rear hatch. I spent an entire day killing them off.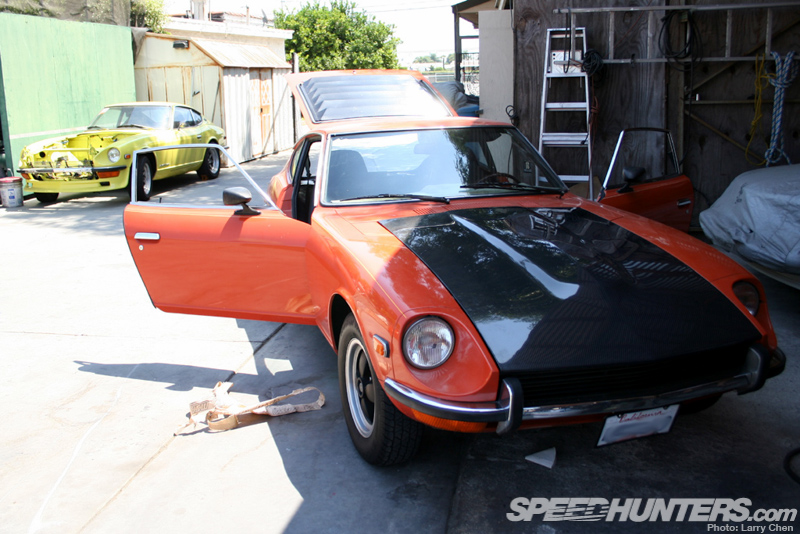 I vowed never to wash my car with water and never to drive it in the rain to prevent it from rusting. I was officially a ricer at this point, but I was far from done.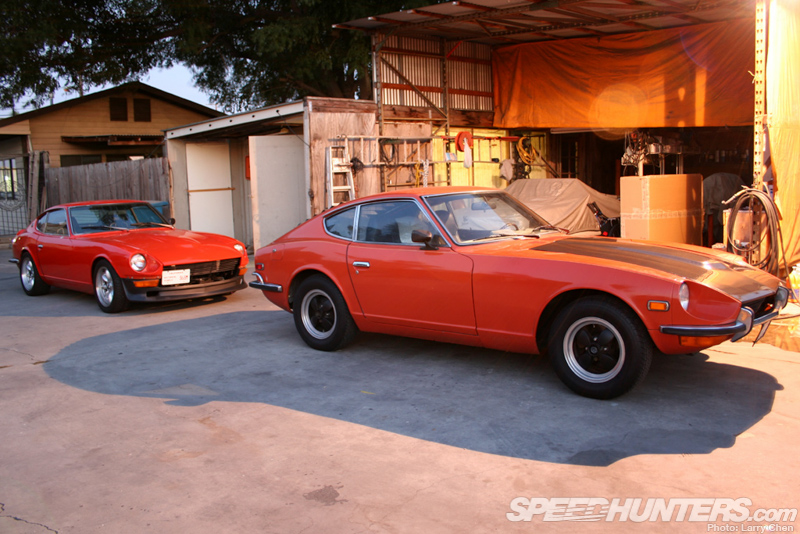 I was already making new Z car friends. It's weird how you can make certain friends just from the kind of car you own, isn't it? It's funny because I have always been bad with names, but for some reason I can remember what car they drive. But if everyone drove an orange 240z, I would be totally screwed.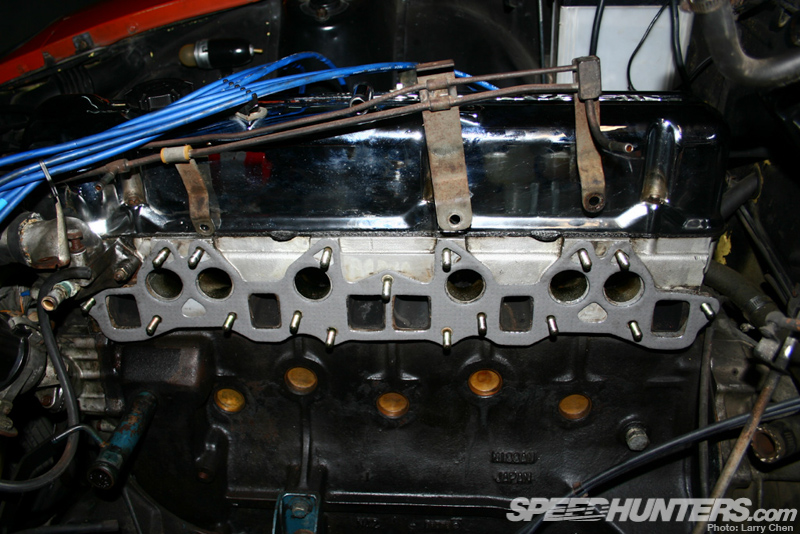 The more I drove my car, the more I wanted to modify it. The first go-fast mods I did were cams, header and a full exhaust.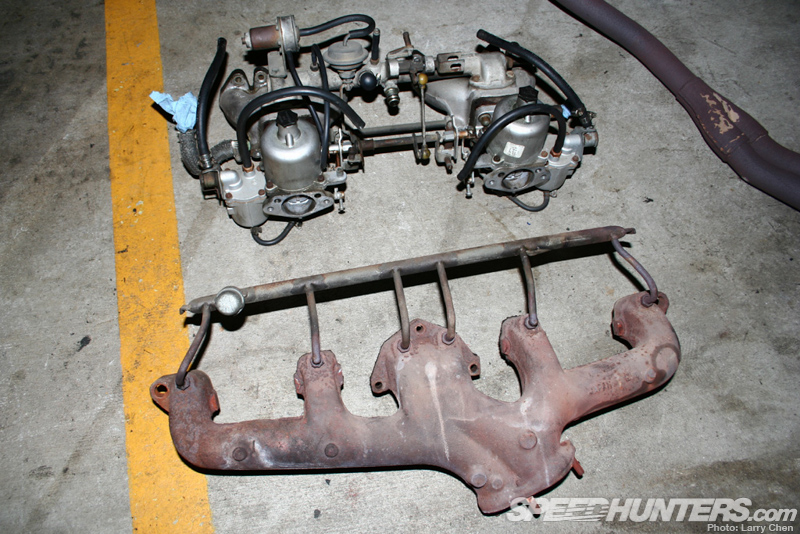 I got the stock SU carbs cleaned and rebuilt as well.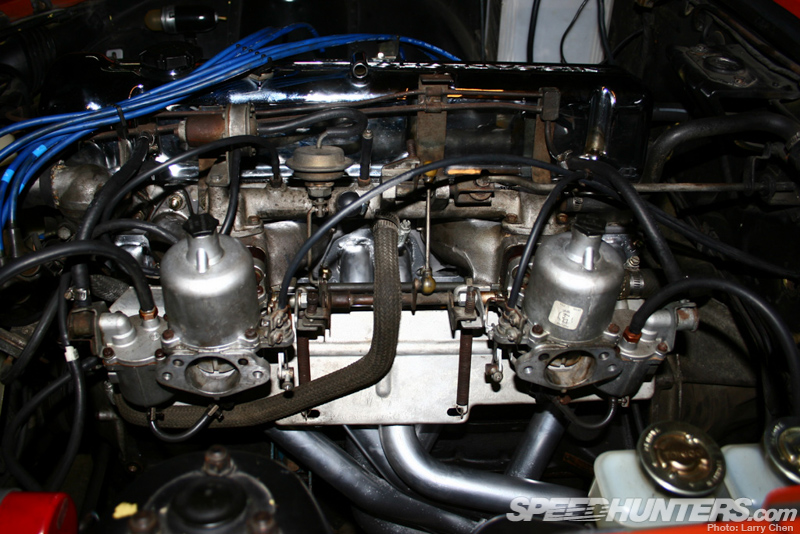 Out with the old and in with the new. I dynoed it and was making 138 wheel horsepower. Much more than I expected. At 2,225lbs, it was pretty quick.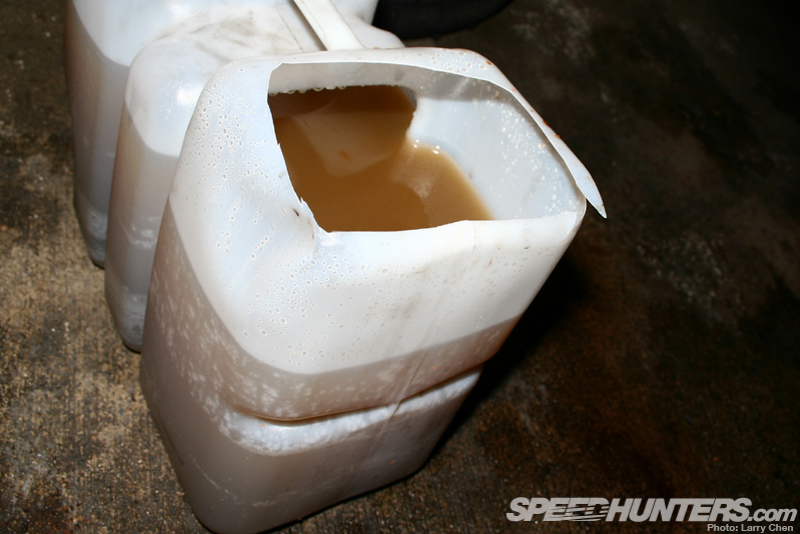 This coffee-looking drink was what came out of my radiator. The coolant had turned a doo-doo brown color.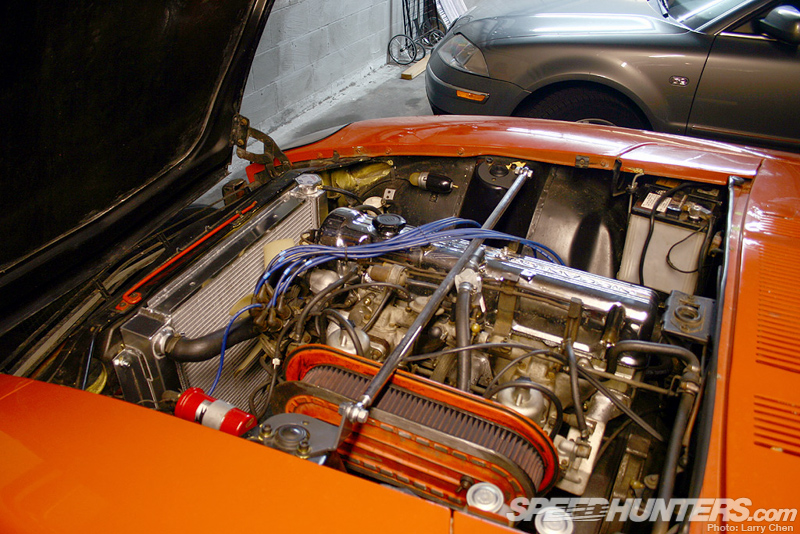 So I replaced the radiator with a nice aluminum one from Arizona Z Car. I also cut open the intake, which gave me a dyno-proven 1hp increase.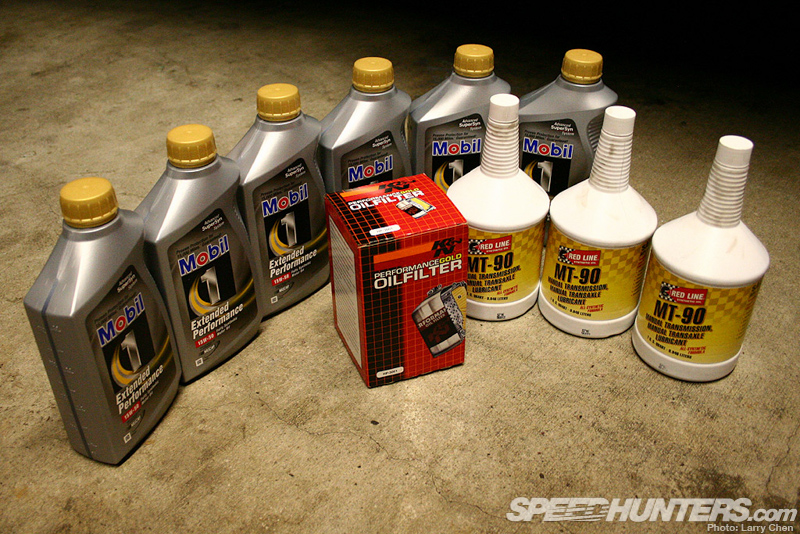 Needless to say, I gave it a thorough tune-up and replaced as much as I could.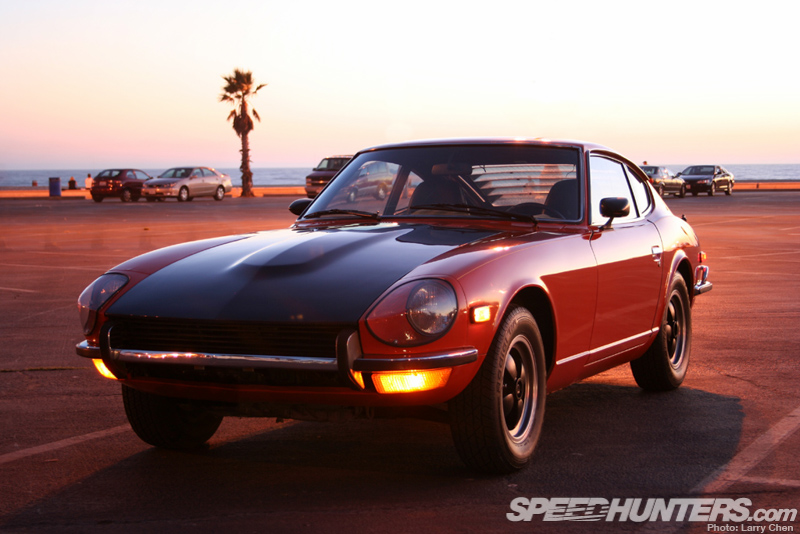 It was slowly coming together, as I was starting to get serious. I found a 1975 280Z five-speed transmission and swapped it in immediately.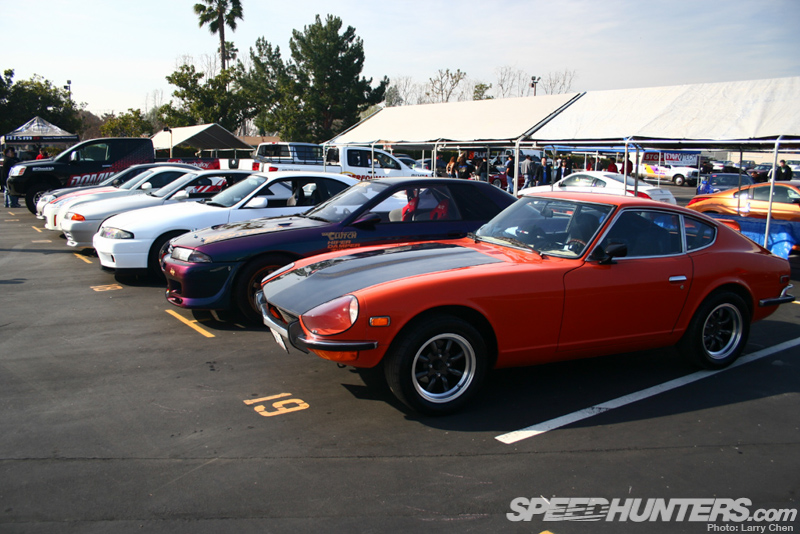 I started to go to car meets and I started meeting people in the aftermarket industry.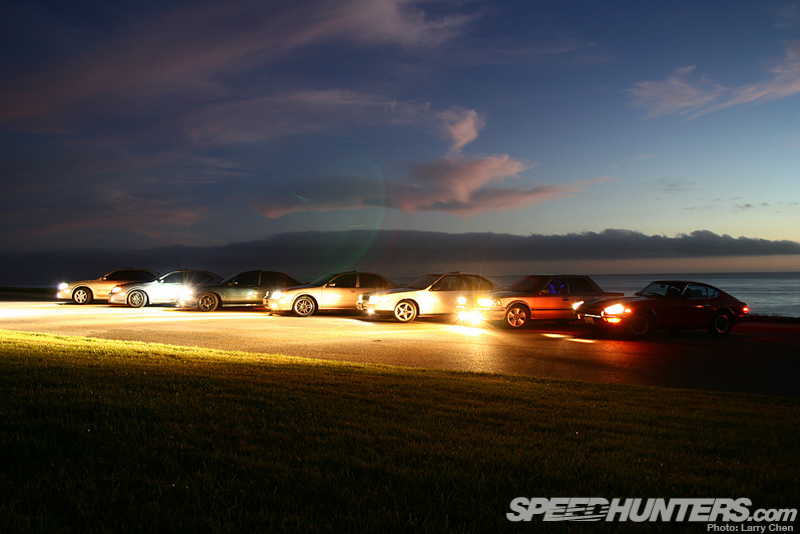 The more car meets I went to, the more I started to shoot photos.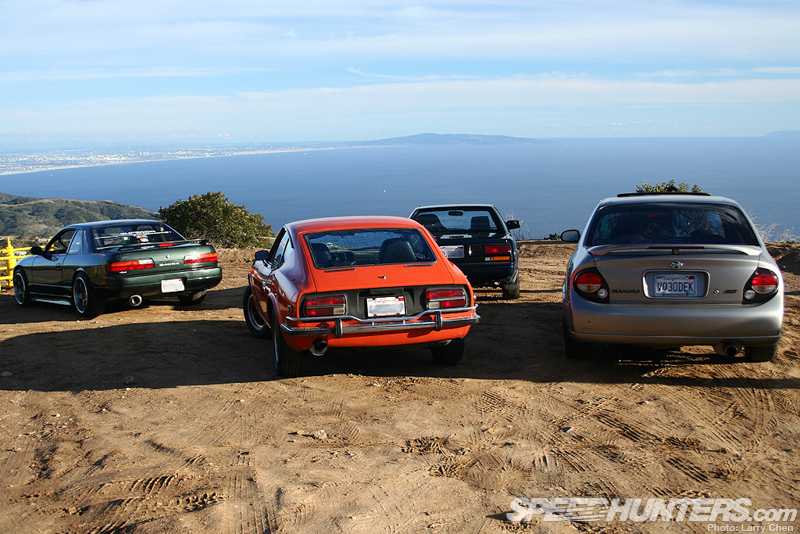 Eventually my friends and I formed a crew. We all grew up together and we loved our cars. This was one of our first photo shoots together. Since we all had such a wide variety of cars, we figured the only thing that our cars had in common were the lugnuts. So we named ourselves Team Lugnuts.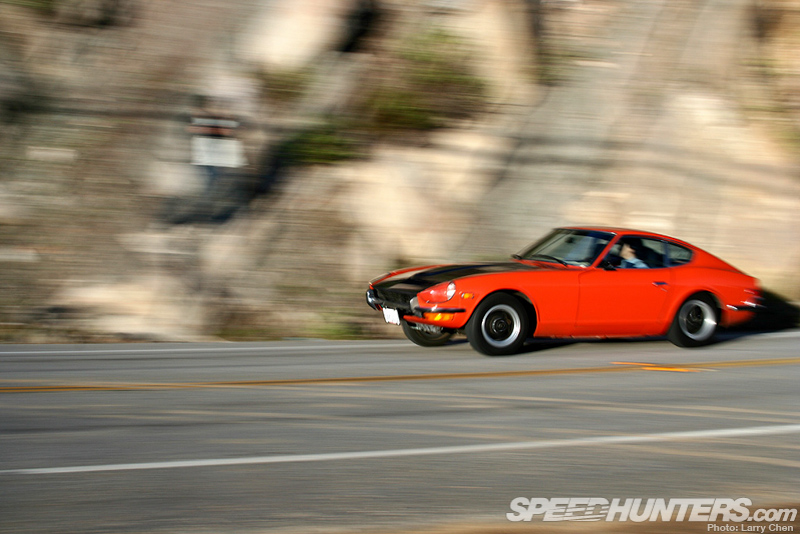 During the week, we would go up to the mountain pass and cruise around the Southern California Nürburgring.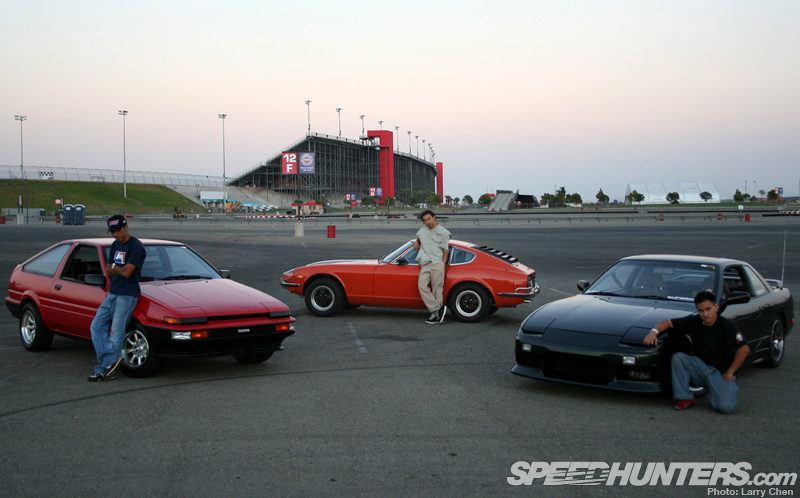 On the weekends, we would head to the track or the autocross.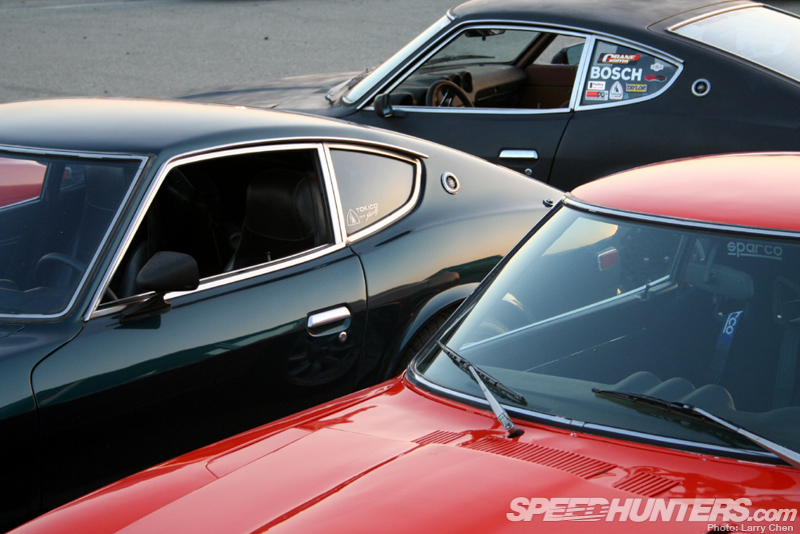 That is where I met guys with unhealthy obsessions like mine.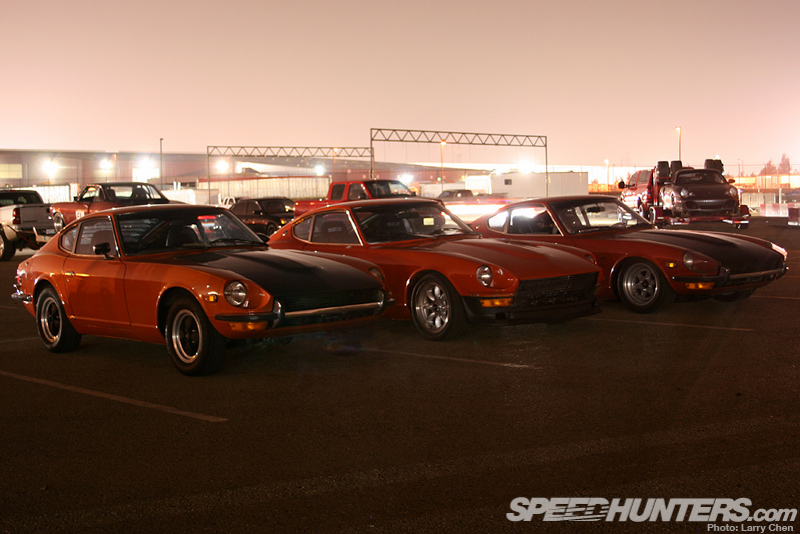 I never knew the Z-car racing scene was so strong.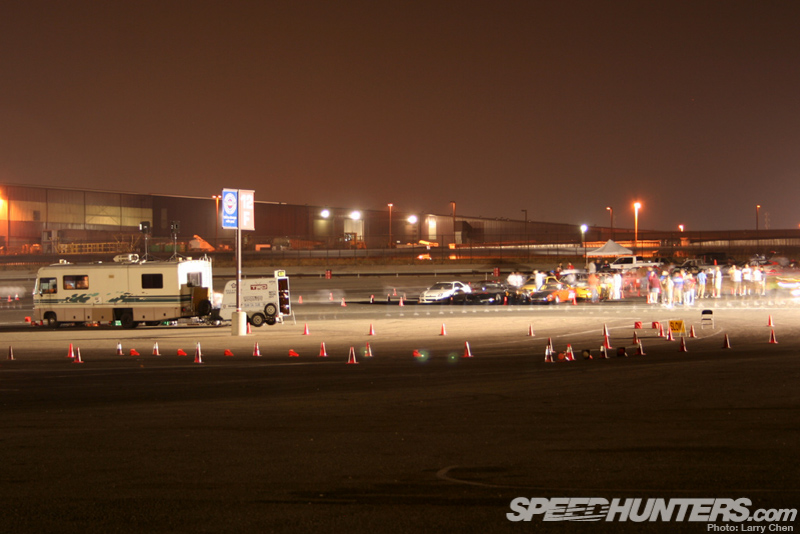 I fell in love with auto-crossing, as it was super fun and was relatively cheap. With the little power I had, I would go through one set of slicks a year!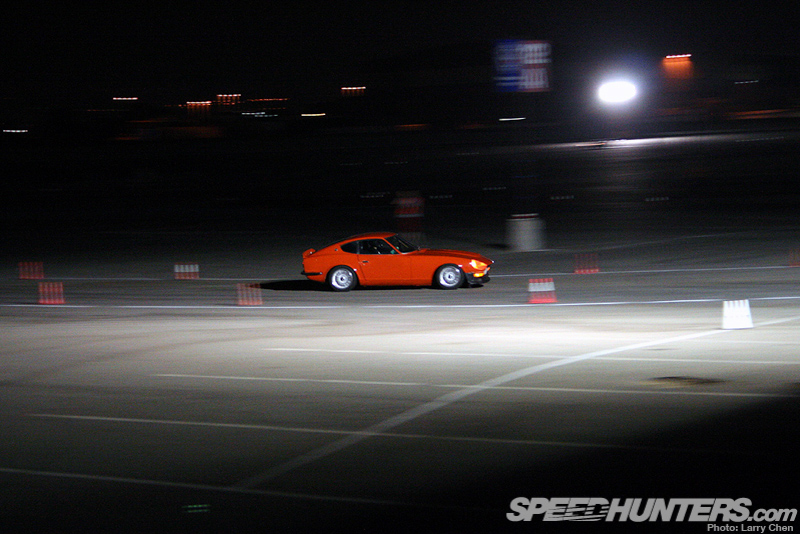 On top of that, I got to compete with cars that were very similar to mine.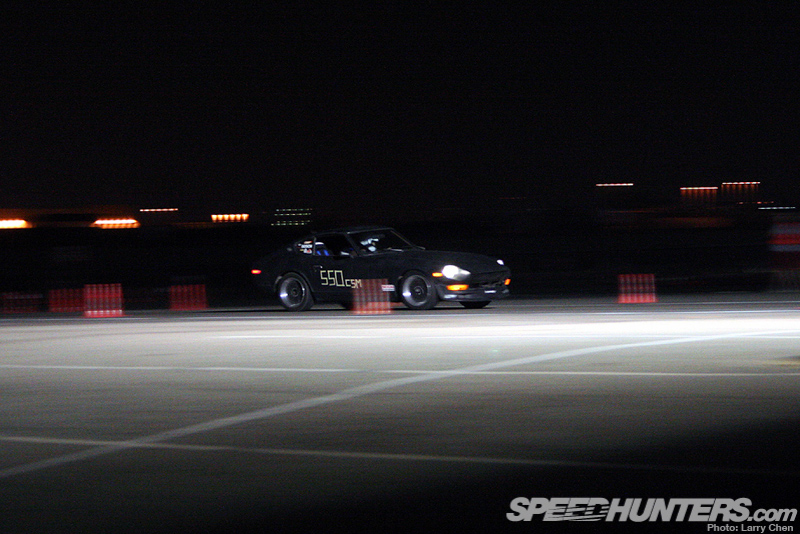 Sometimes there were eight of us out there on the same day, ranging from 1970 to '73.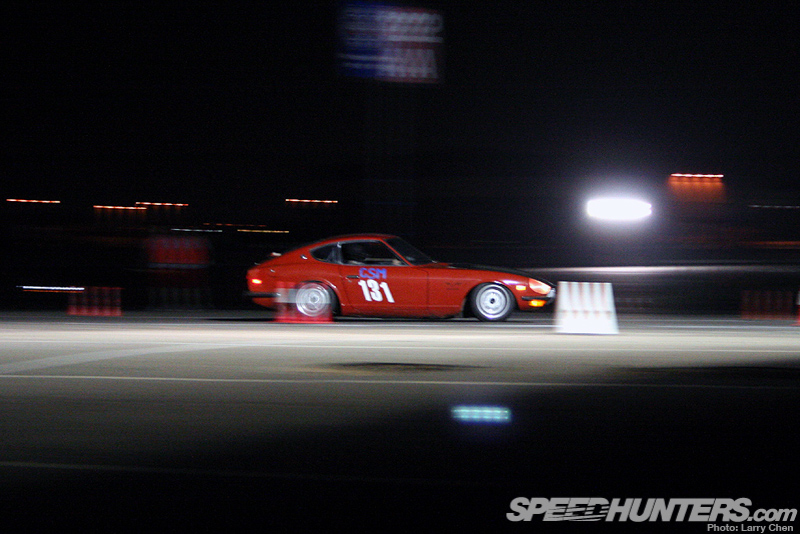 I knew I had to get serious if I wanted to become more competitive.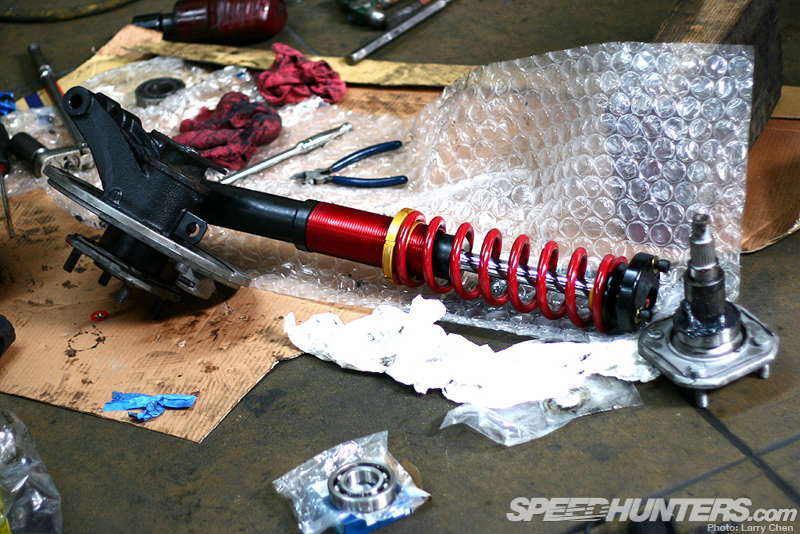 So I got some custom coil-overs made by Beta Motorsports. They sectioned my shocks and modified my stub axles to fit a brand new 1.5 way Nismo LSD.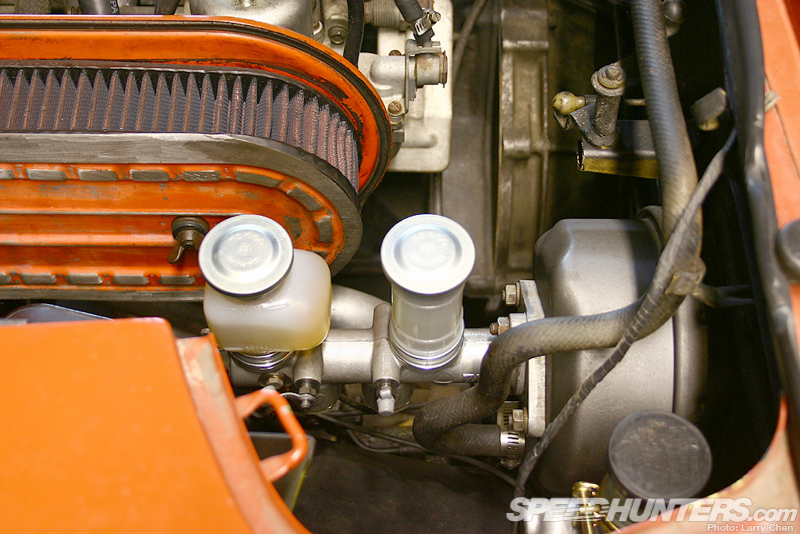 I replaced my entire braking and clutch system.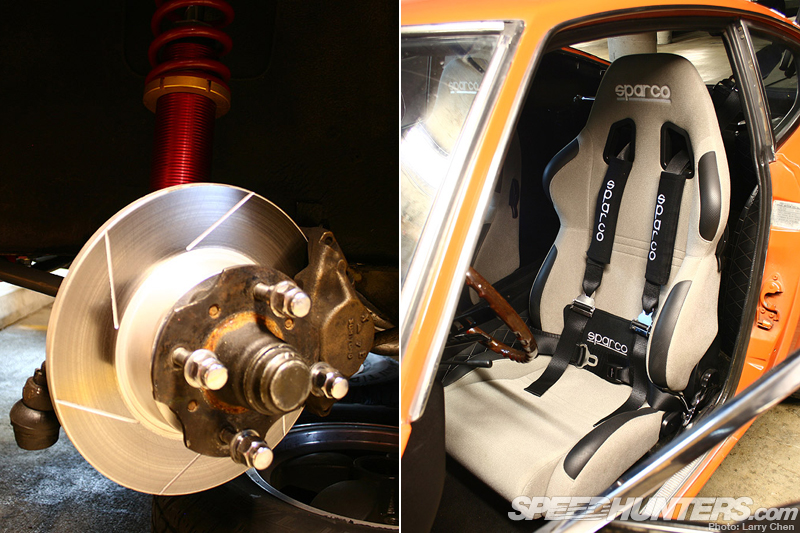 I got some fancy new rotors and race pads. To hold myself in place, I got some nice Sparco seats at their open-house sale.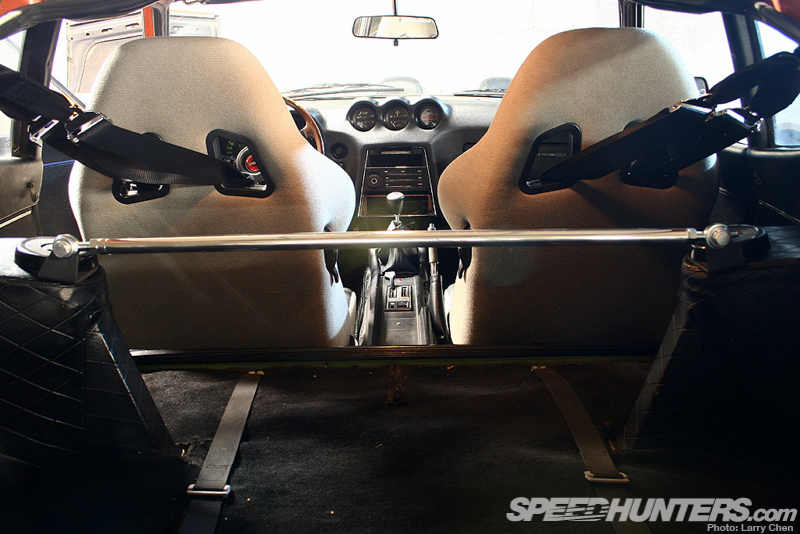 Of course, every ricer needs proper strut tower bars.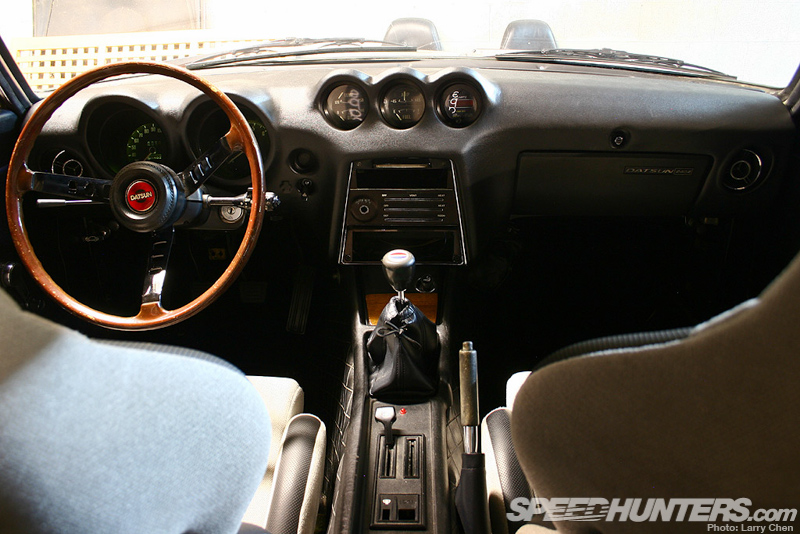 It was slowly coming together. I removed my radio and heater as both were not working anyways.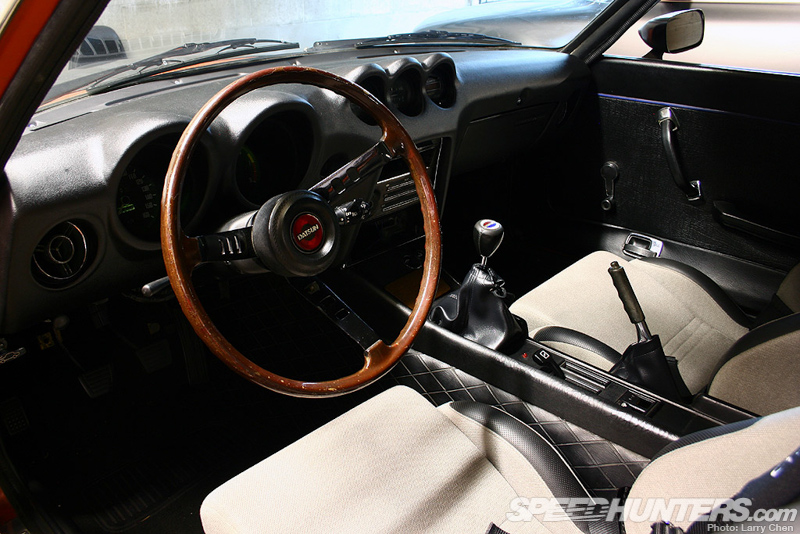 I got new shift boots and other little nick-nacks that didn't make the car any faster but they sure did look great. I left the wood-effect steering wheel for that really old school look.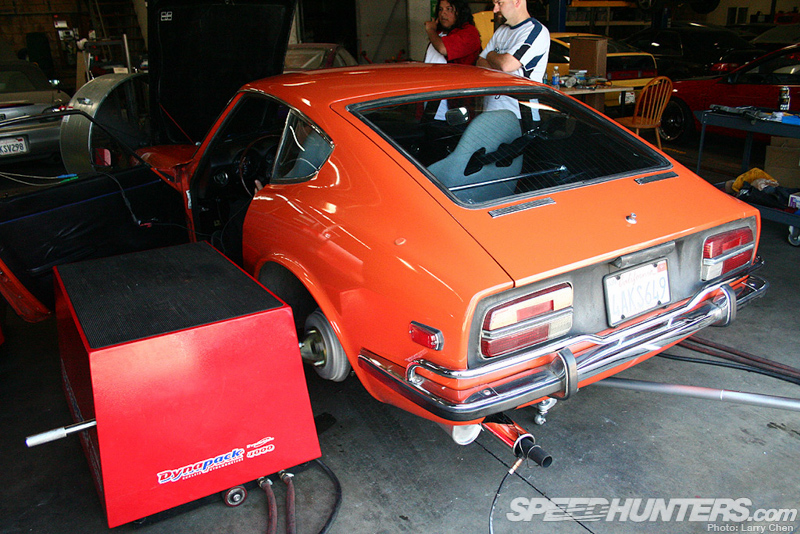 I got the carbs tuned and the car was corner weighted. It had a bias of 49.9 in the front and 50.1 in the rear: near perfect weight distribution. I ran 225lbs springs up front and 275lbs springs in the rear. For some reason that is just what the Z likes.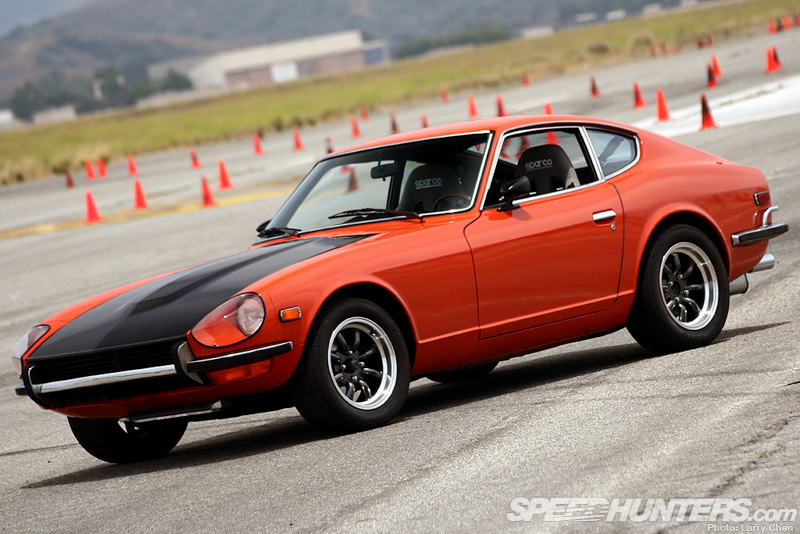 I never cared about how the car looked, I just wanted to go faster, so I got rid of the 5.5 inch wide American Racing Libre wheels as they were actually quite heavy. Not to mention they were not self centering, so on the freeway they would make the car vibrate like crazy. I went with some 15 inch Konig Rewinds.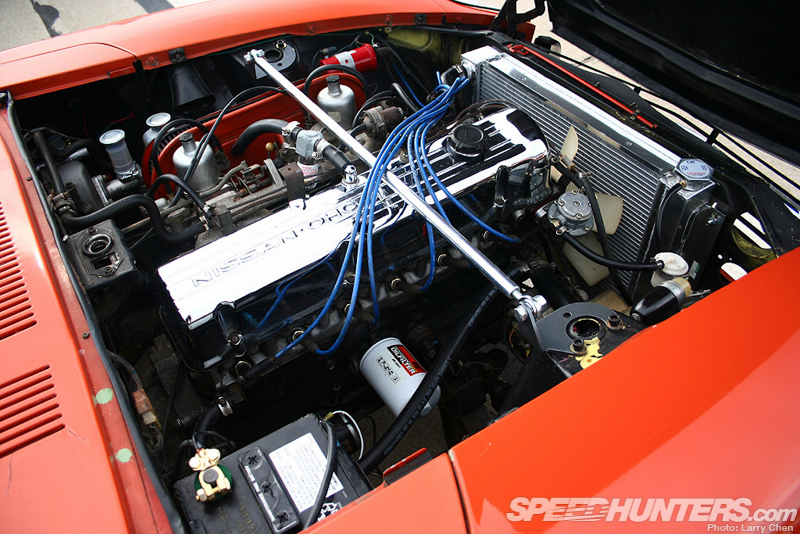 I installed an electronic ignition as there was no rev limiter. I was afraid of blowing up this motor with unknown mileage.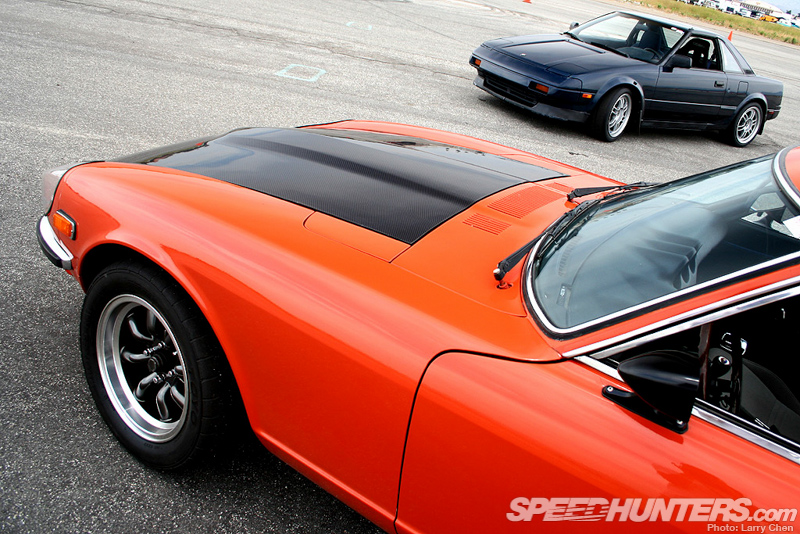 Those were they days where I did not have a care in the world besides making sure my car was ready to run on the weekends.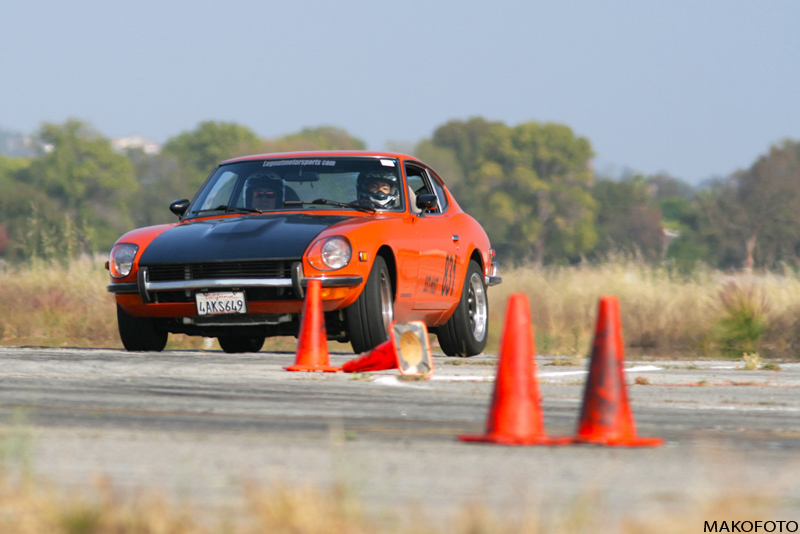 We started competing in team autocross competitions, where we would have to drive each others cars. I learned so much driving my teammates' front-wheel and all-wheel drive cars.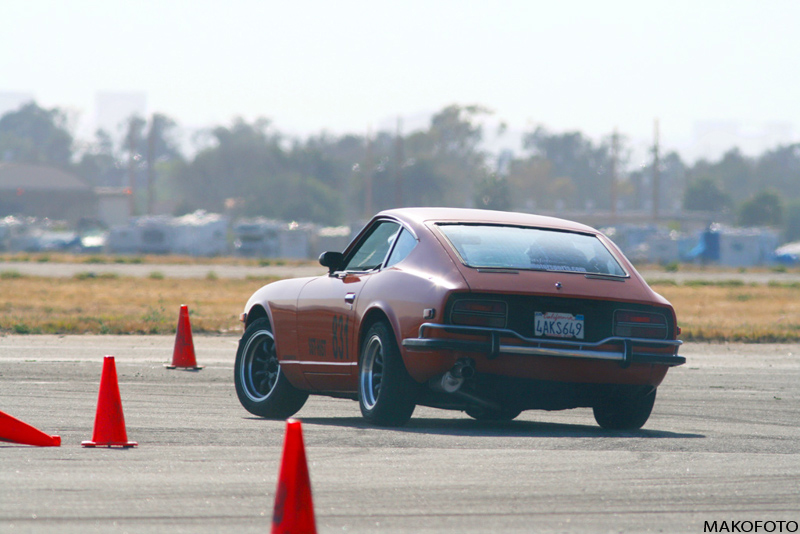 It was some of the best times of my life. Sometimes we would win, but the competition was always really fierce.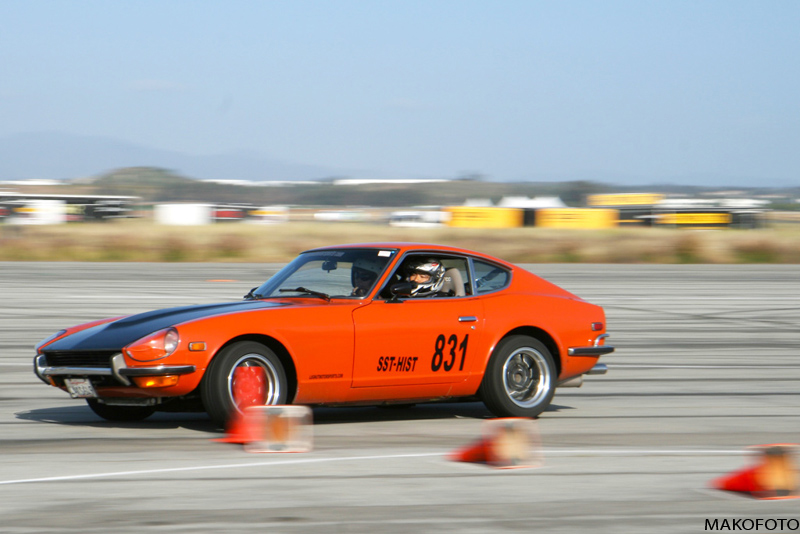 The S30 was so easy to drive fast. I was very happy with how the car handled. Even when the car was completely stock with an open diff, it was super easy to steer the car with the throttle.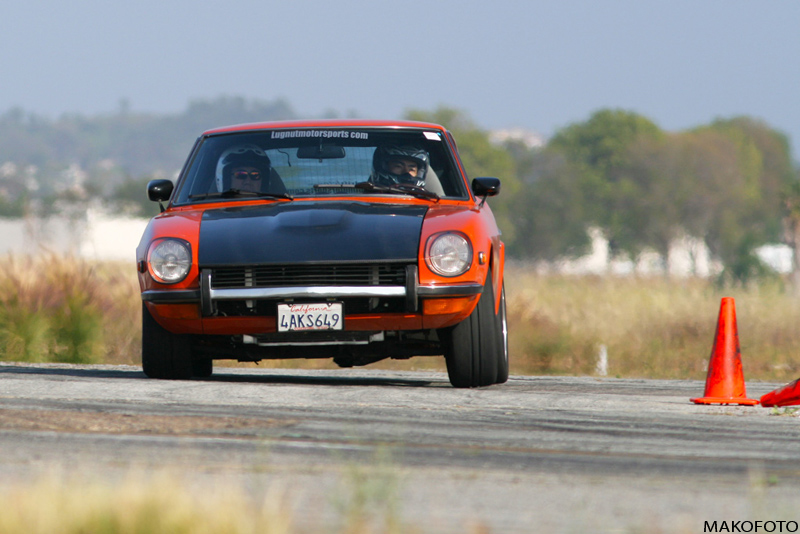 I even took it drifting a few times, but out of fear of crashing it I never really did much other than mess around on the skid pad in second gear. I was already getting much hate from the Z-car community for 'hot rodding' an early 1970.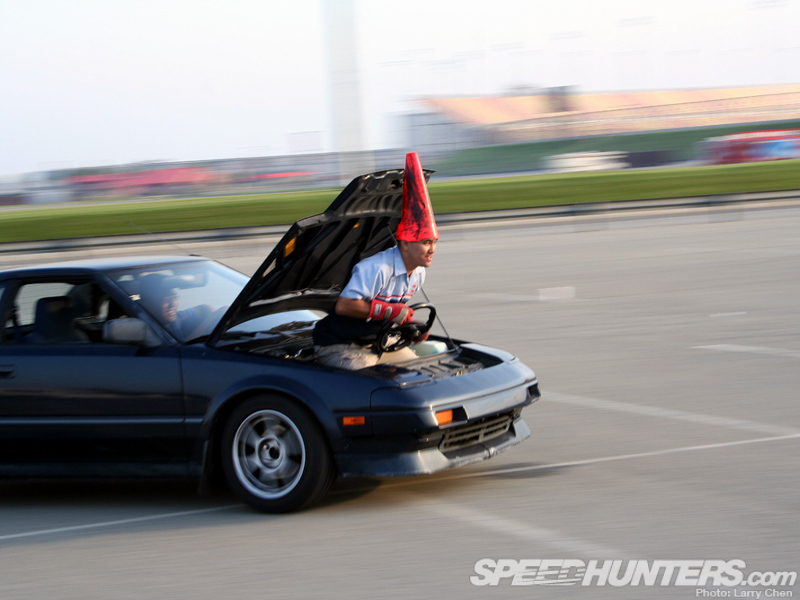 After gathering all these photos for this article, I realized how much I miss driving. I made the decision to quit racing after pursuing automotive journalism full time back in 2008.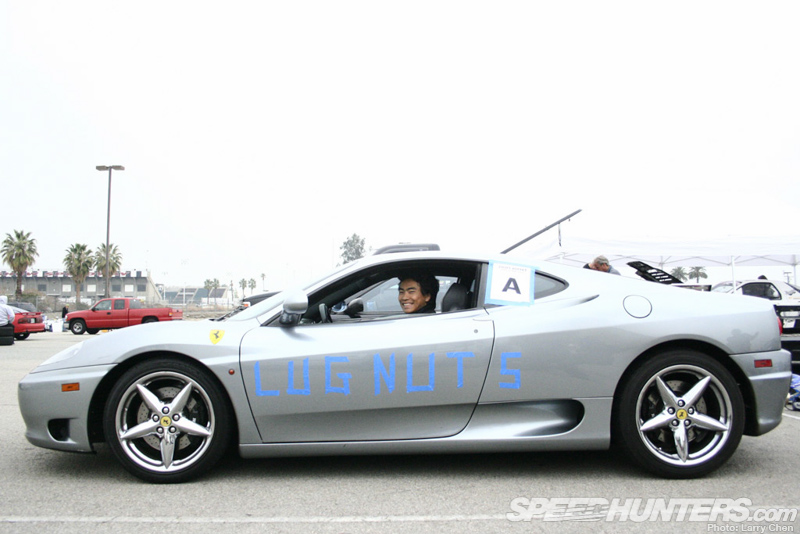 We would meet up on occasion, but the group was eventually disbanded and we all went our separate ways.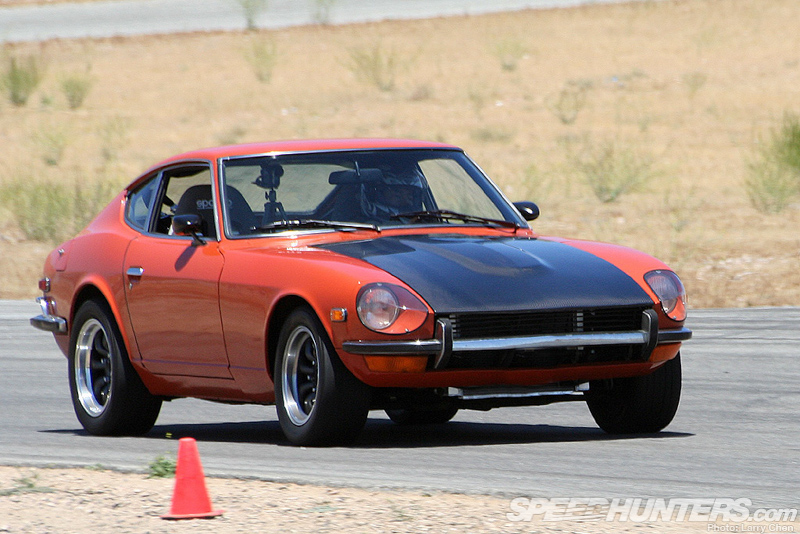 Some of the guys went on to compete on a national level. I still drove the occasional track day here and there when time permitted.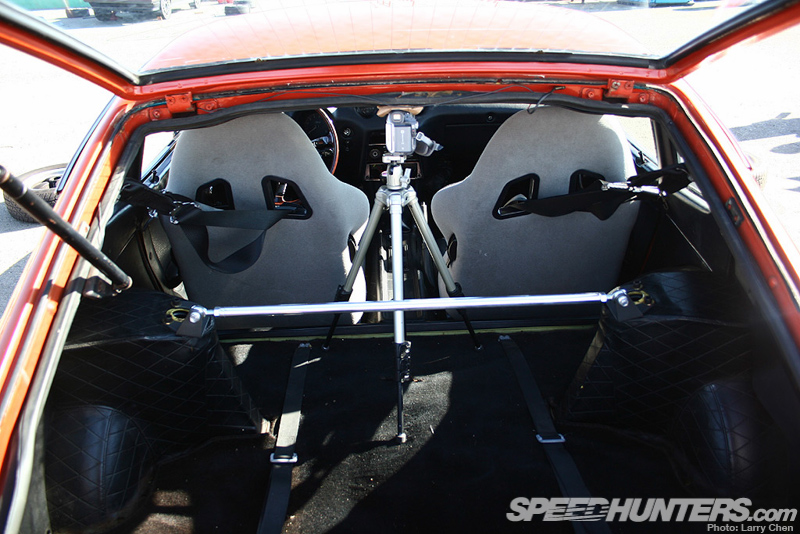 You guys can laugh, but this was before GoPros existed. I still have so many tapes from trackdays and car meets.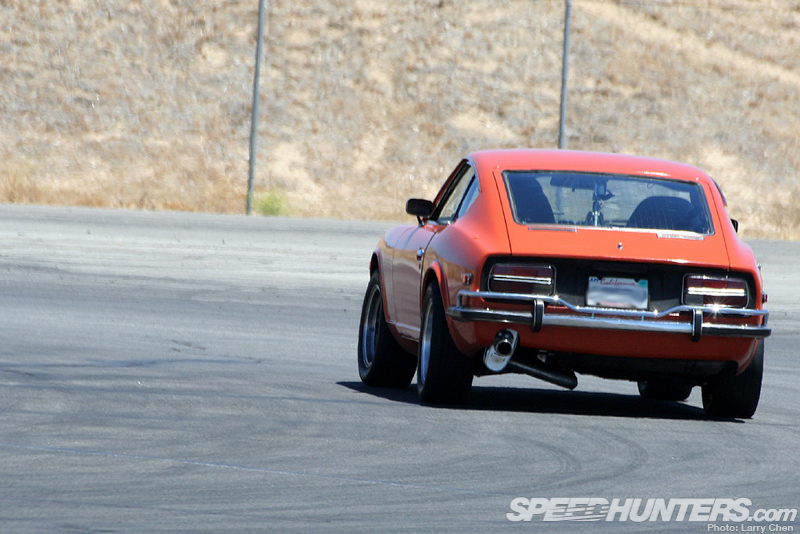 Eventually the motor gave away and Ole Orange Bang sat in my garage for years. My friends and family were telling me that I didn't drive it any more, so I even tried selling it at one point.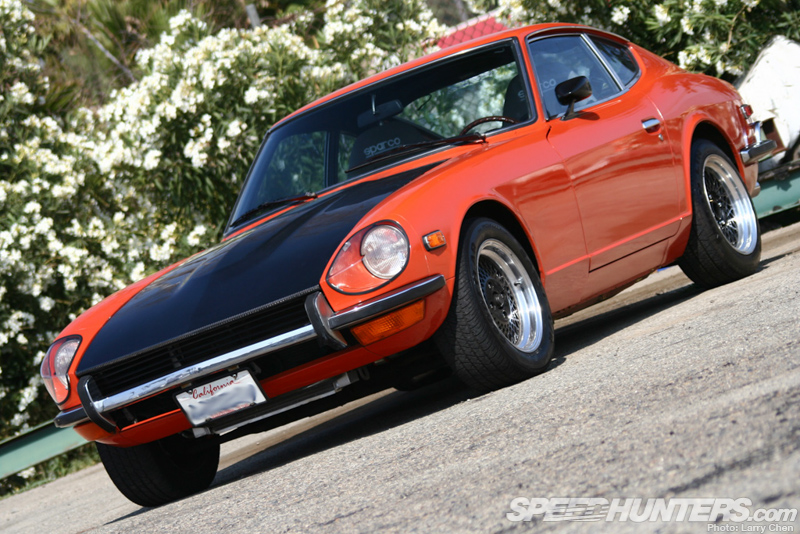 I've had the car for eight years now, and I think it's time to inject some new life into this beast. Boost perhaps? Stay tuned as I continue my journey with this 43-year-old Z-car.
Larry
larry@dev.speedhunters.com
Additional photos provided by Makofoto
More build stories on Speedhunters