It's been exactly two years since Motor Head began circulation in Japan. In these 24 months this publication has brought an unparalleled level of quality to print media and has managed to stay fresh and innovative in what can only be described as the hardest time print has ever endured.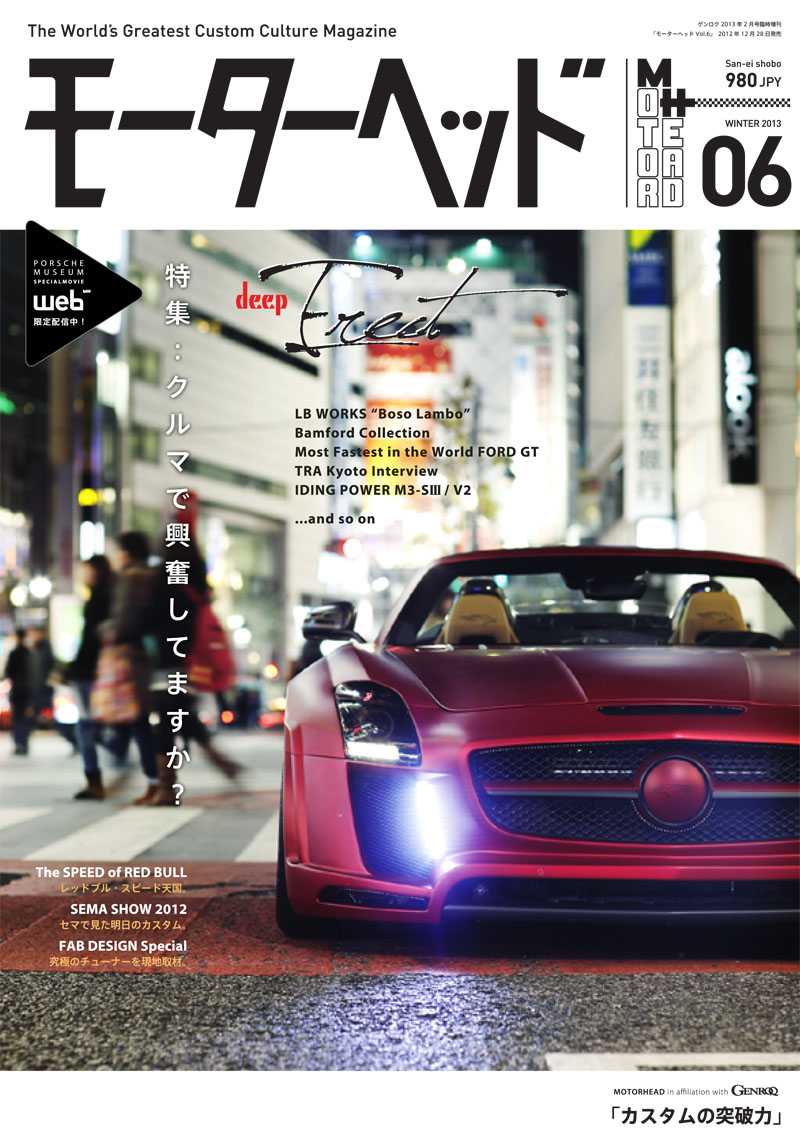 Issue number six, which has just hit the stores here in Japan, manages to take the magazine even deeper into the world of custom car culture with yet another impressive line up of features, reports and interviews.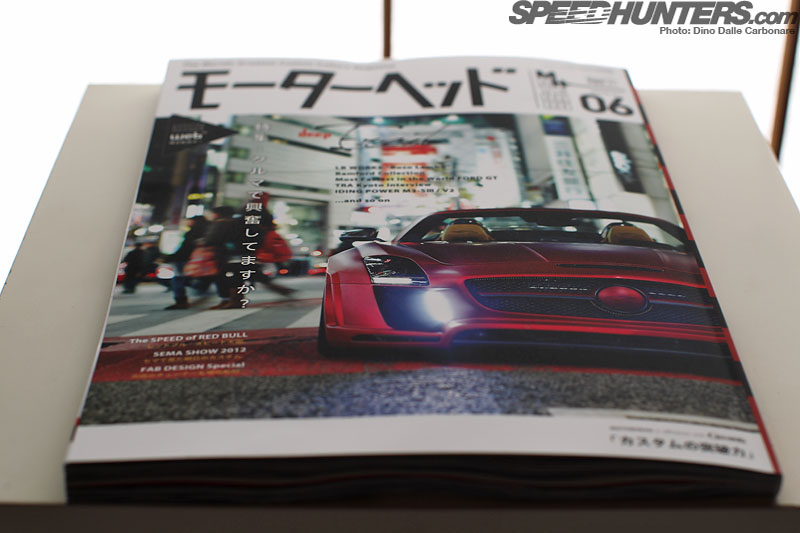 My copy was delivered the other day and I haven't stopped flicking through it, digging deeper through its content. This new issue is one I have really been waiting for because it officially marks the beginning of a collaboration between Speedhunters and Motor Head.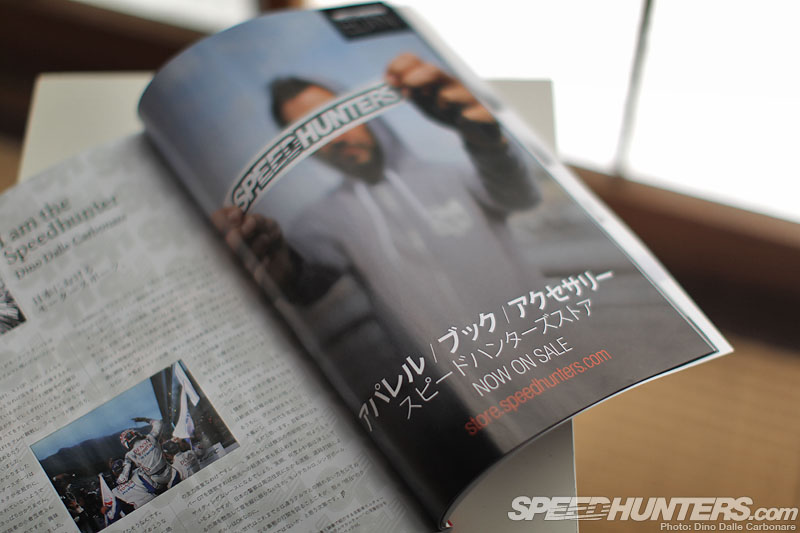 Flick through the first few pages and you will notice a cool little minimalistic ad for our online shop…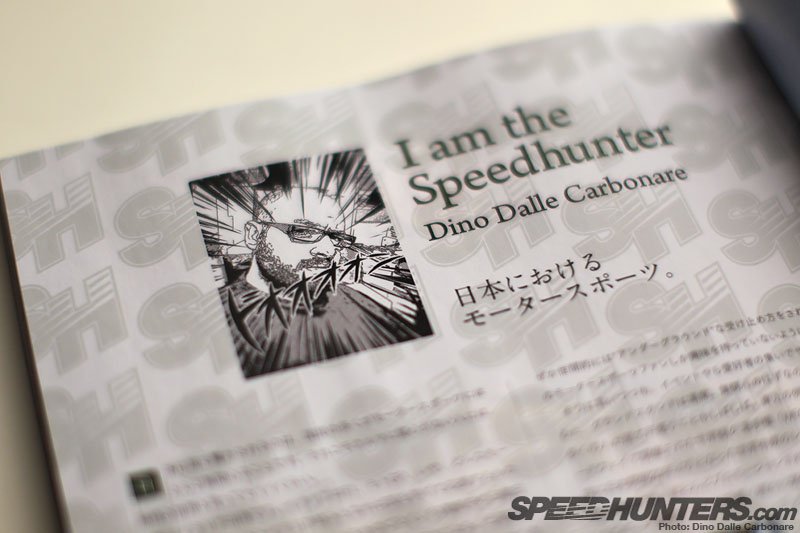 …next to my I am the Speedhunter column, which this time round, is about motorsports in Japan.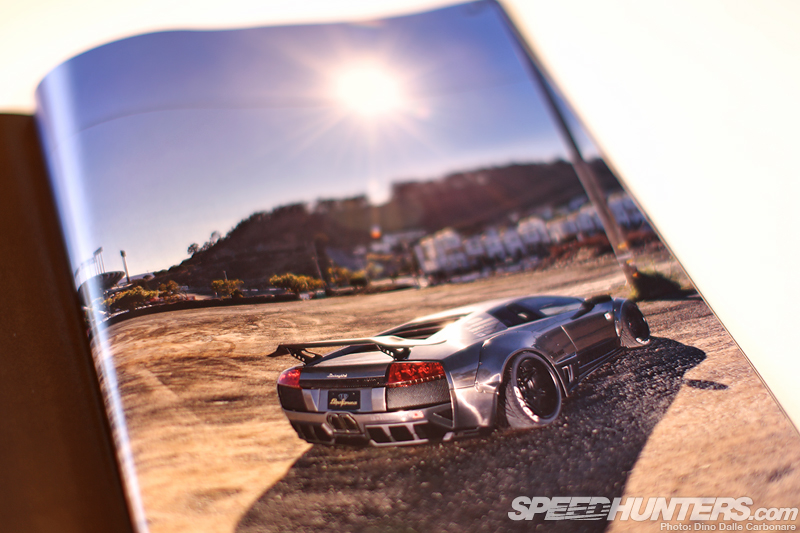 With Liberty Walk having made quite an impact with their "Boso" Murcielago at SEMA, MH couldn't possibly resist heading down to Nagoya and shooting this wild Lambo. Kato-san of Liberty Walk is putting the finishing touches to his new Aventador demo car which will be unveiled next week at the Tokyo Auto Salon.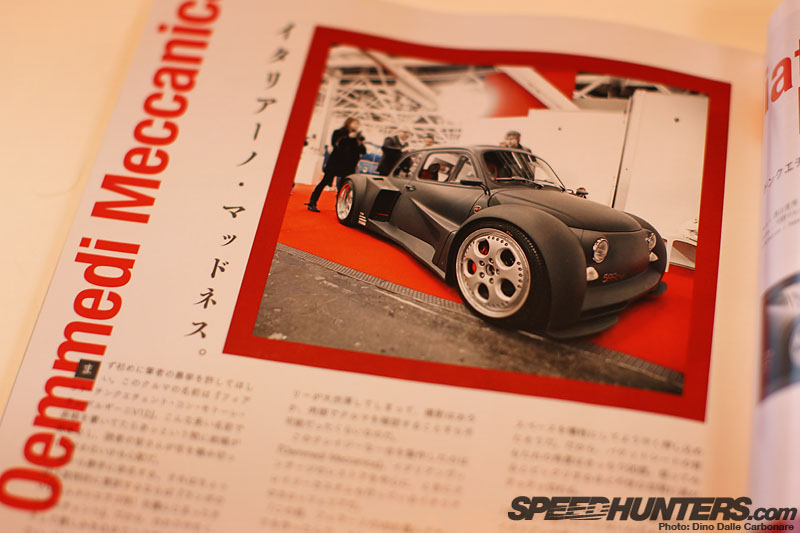 There are tons of curious cars to check out like this FIAT 500 built by Oemmedi Meccanica in Italy which is powered by a V12 out of a Murcielago!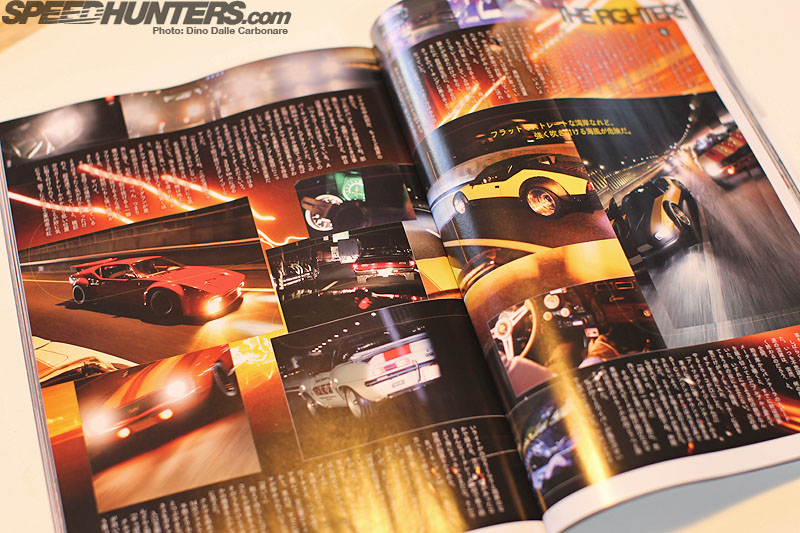 How about some wangan racing with old-school American muscle…along with a couple of Panteras thrown in for good measure.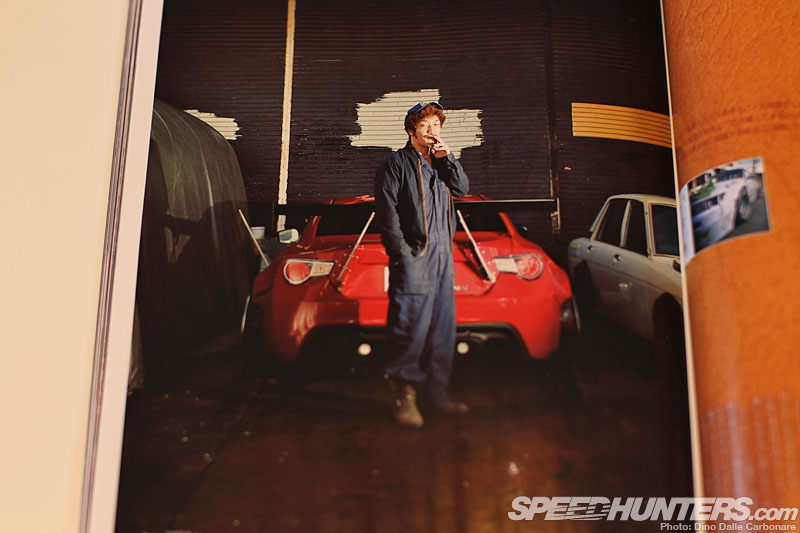 The man of the moment in the JDM world is none other than Kei Miura of TRA Kyoto, and in issue six he gets a big spread highlighting his business. As I type this Miura-san is working around the clock, putting the finishing touches to an impressive line up of cars he will be debuting at the Tokyo Auto Salon on Friday the 11th, cars from his brands, as well as many others from other companies he works with. He must be the busiest man in Japan right now!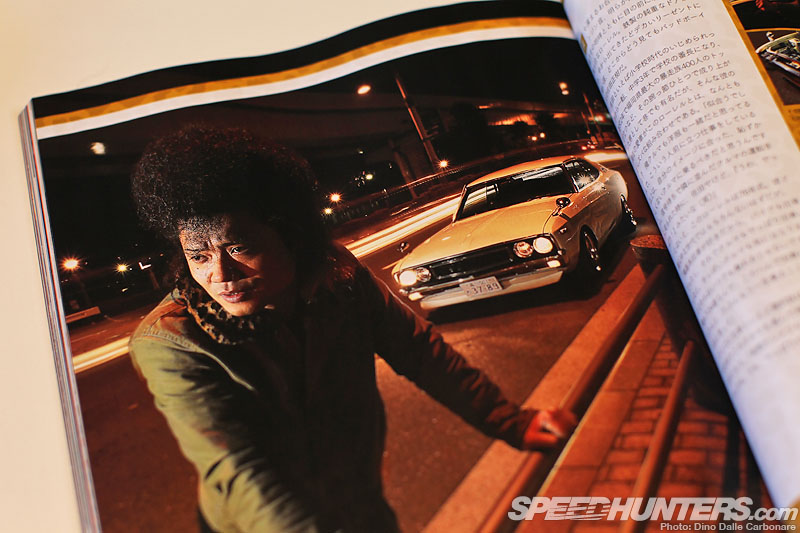 Motor Head are always great at finding Japanese celebrities that are into cars, like Masaki Sata of Bad Boys, a comedian and TV personality that has just gotten himself a pretty bad ass kyusha, a Rocky Auto C130 Laurel powered by an RB20DET. This car is a perfect fit for his yanki style!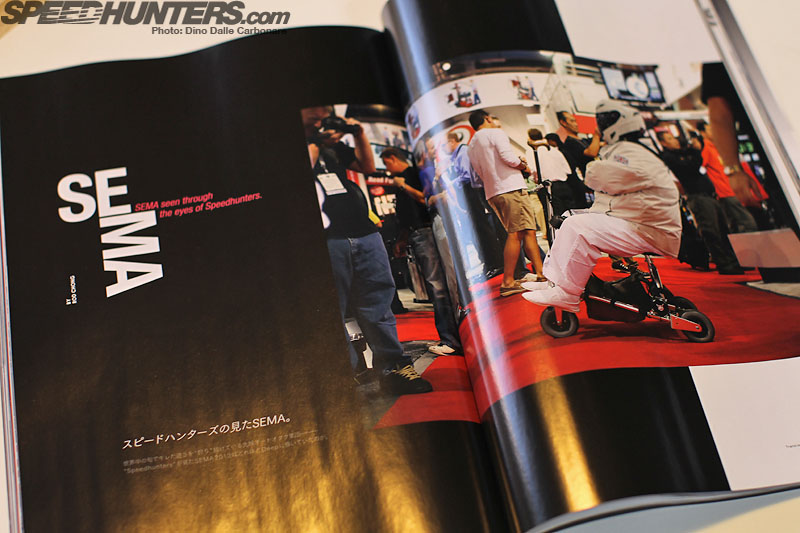 Flick a few more pages and you will come across a great feature that our very own Rod Chong put together, SEMA seen through the eyes of Speedhunters.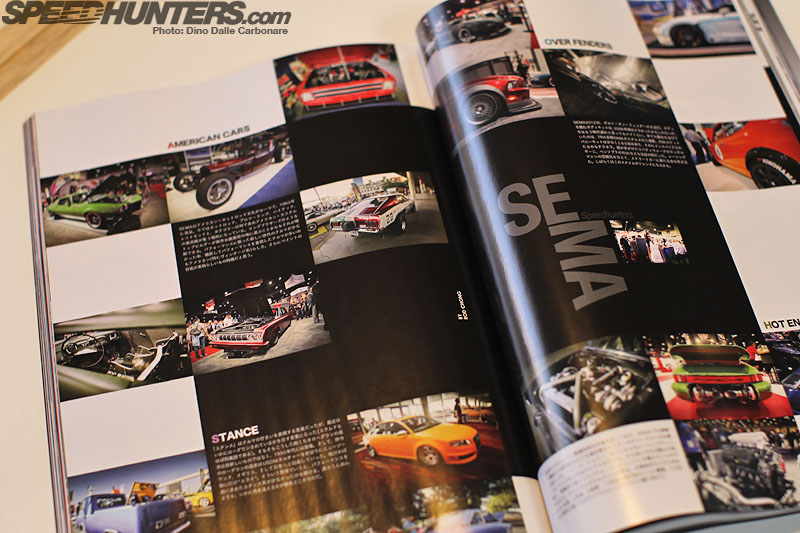 Rod will be contributing regularly to Motor Head, helping bring the way of the Speedhunter deep into the JDM & custom world. The 6-page spread features tons of images from Mike, Sean, Larry and Rod.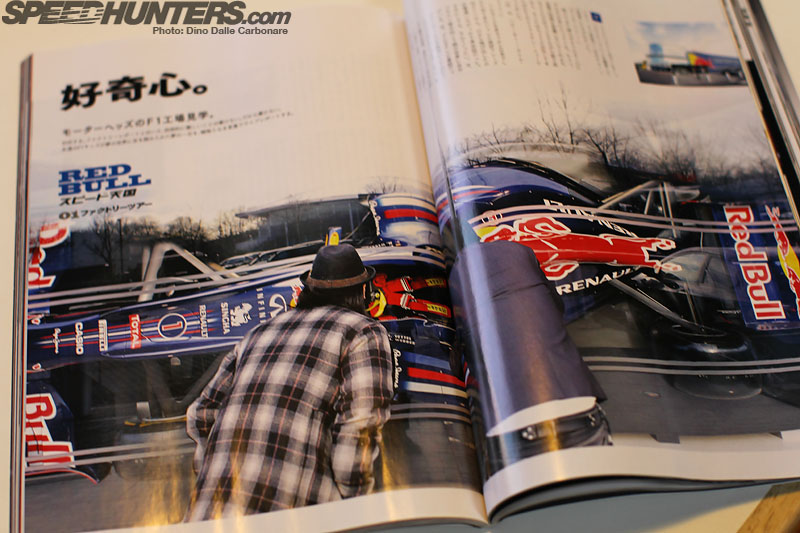 The MH crew flies all over the world to put each issue together, mating foreign content like their trip to the Red Bull F1 HQ, to all the culture they manage to dig up here in Japan.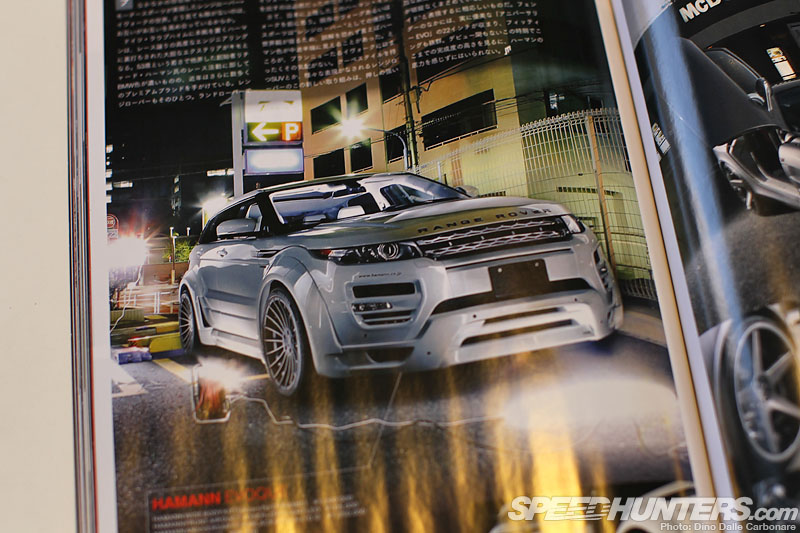 I dropped by the MH offices when staff photographer Maruo Kono was shooting this Hamann Evoque in the car park. Photography in Motor Head is of the highest level and watching Maruo do his thing with a bunch of neons and a generator was inspiring to say the least.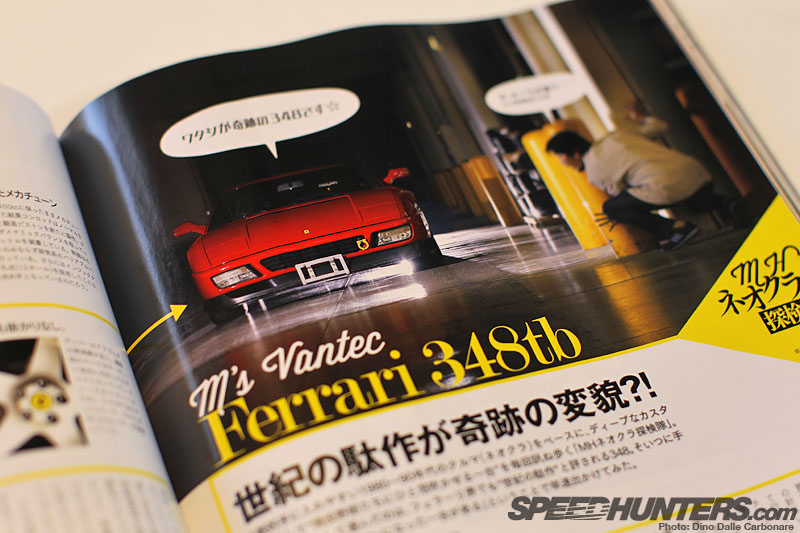 On top of having one of the most impressive car collections I have ever seen, the owner of M's Vantec, the guy that likes to take his Porsche 962C out for drives on the street, has began building modified versions of the old Ferrari 348tb. It's not the most revered Ferrari out there but apparently what he does with it really transforms it.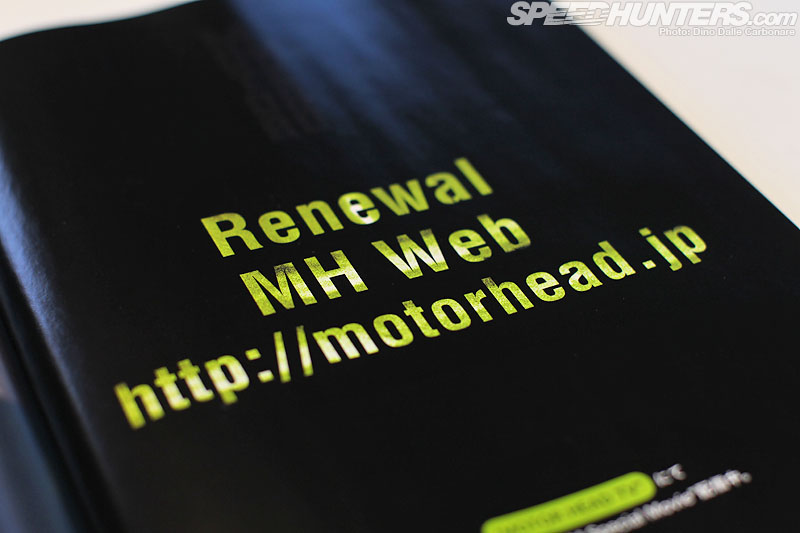 To coincide with the new issue, Motor Head have released an all-new website to help integrate their editorial work with the films side of things. The first movie to be released online is their tour of the Porsche Museum we saw the other week…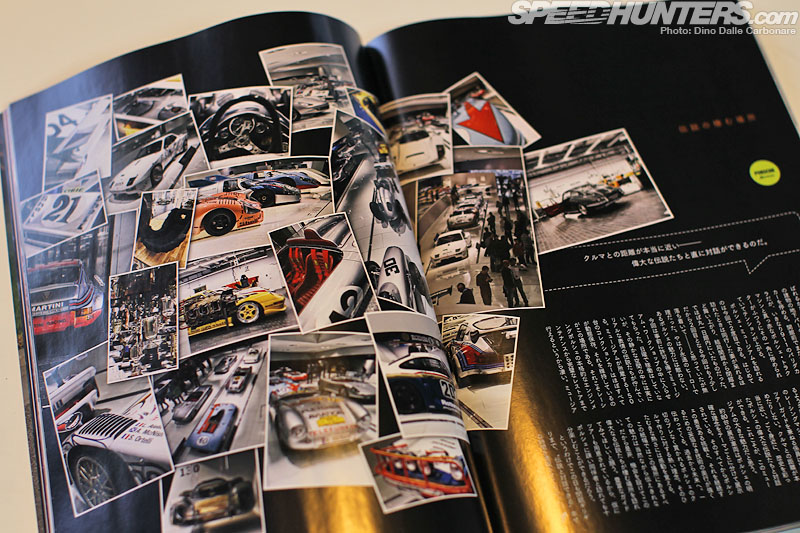 …and there is a great feature to go along with it too.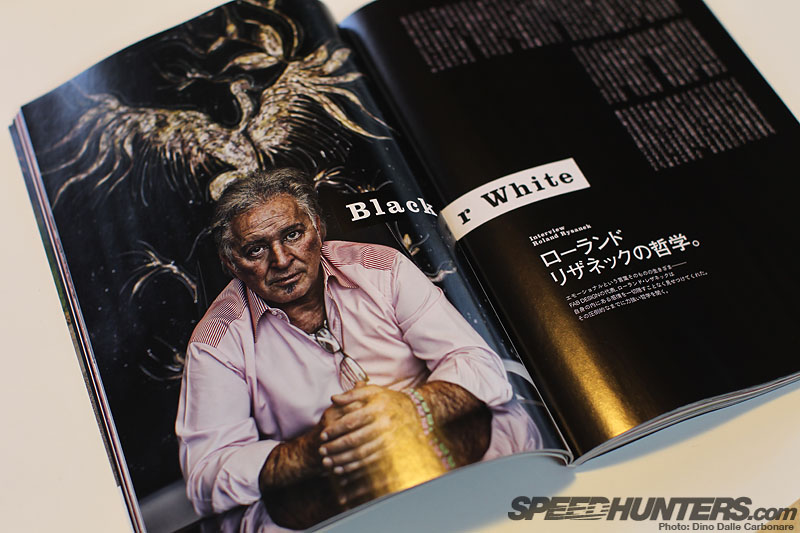 While in Europe they also dropped by Fab Design in Switzerland, makers of some of the wildest and most expensive body conversions for exotics and luxury cars. They interviewed the man behind it all, Roland Rysanek…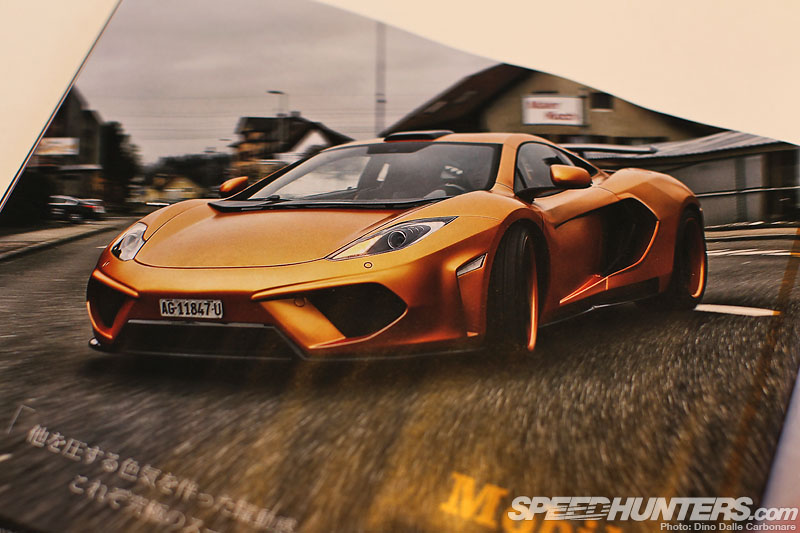 …and took their latest demo car out for a spin, a matte orange, widebody McLaren MP4-12C.
Ko-hey Takada and his team continue to impress with their awesome publication and for 2013 they are working hard in attempting to make the magazine more easily available in other countries.
– Dino Dalle Carbonare