The first #FeatureThis reader ride spotlight of 2013 comes to us from Bryan Berkenkamp of San Antonio Texas. Bryan's machine is a 2004 Lexus IS300 that happens to be of the rare SportCross wagon variety. Like its sedan counterpart, the IS300 wagon came equipped with a naturally aspirated 2JZ motor, making it a prime candidate for modification as Bryan has proven.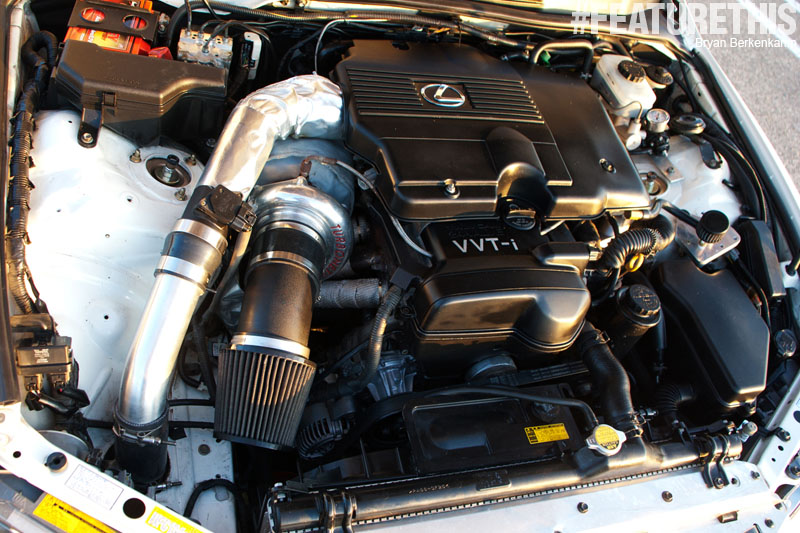 To give the wagon some extra muscle, he built up the original motor with 2JZGTE internals and added a Turbonetics billet 6462 ball bearing turbo, along with upgraded cams, injectors and fuel pump.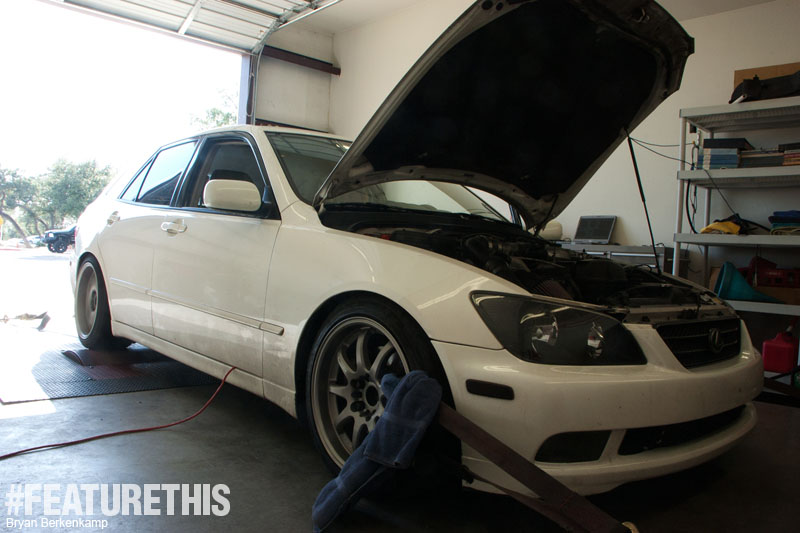 With boost set to 17psi, the car makes 470 horsepower and 430 foot pounds of torque to the rear wheels. Very solid numbers considering the car is Bryan's daily driver.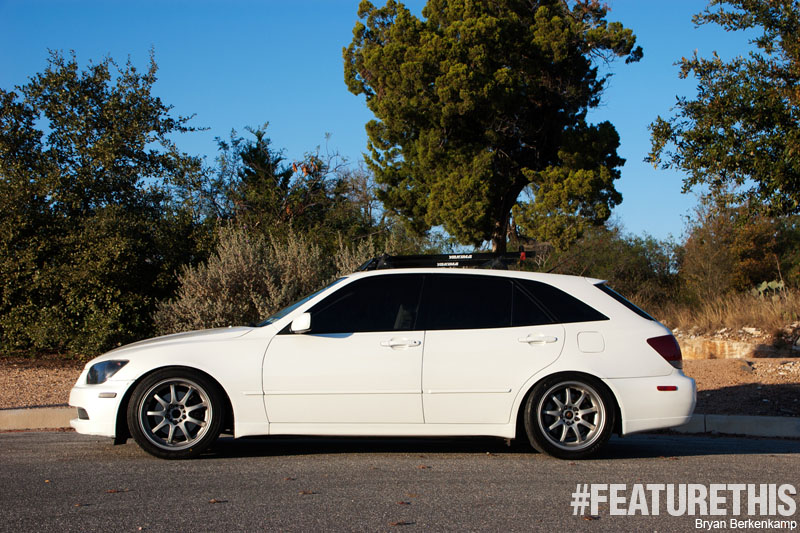 From the factory, the IS SportCross was only offered with an automatic transmission, but Bryan swapped his autobox out for a rebuilt R154 from a MK3 Supra. As far as he knows, his is the only turbocharged, manual transmission-equipped IS wagon in the United States.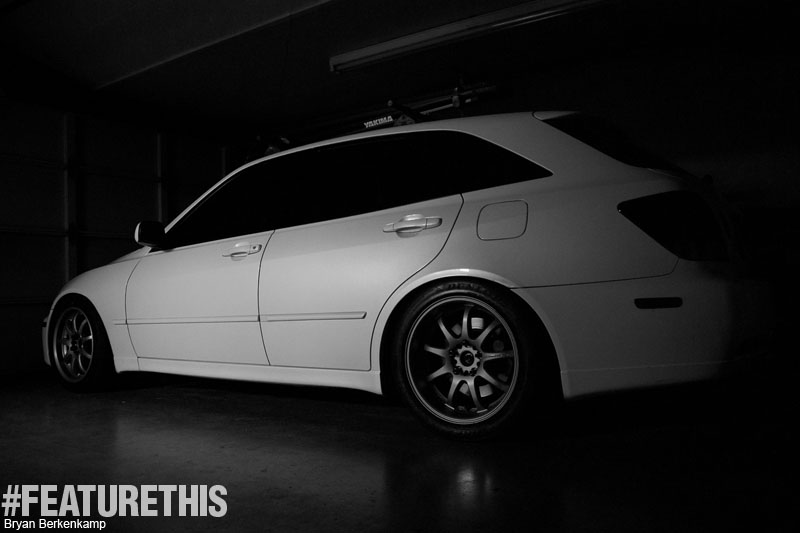 Elsewhere, the car has a host of suspension upgrades and set of 17×8.5 and 17×9.5 Work Emotion XD9s with Dunlop Direzza Z1 tires. The result is a very subtle and tasteful look.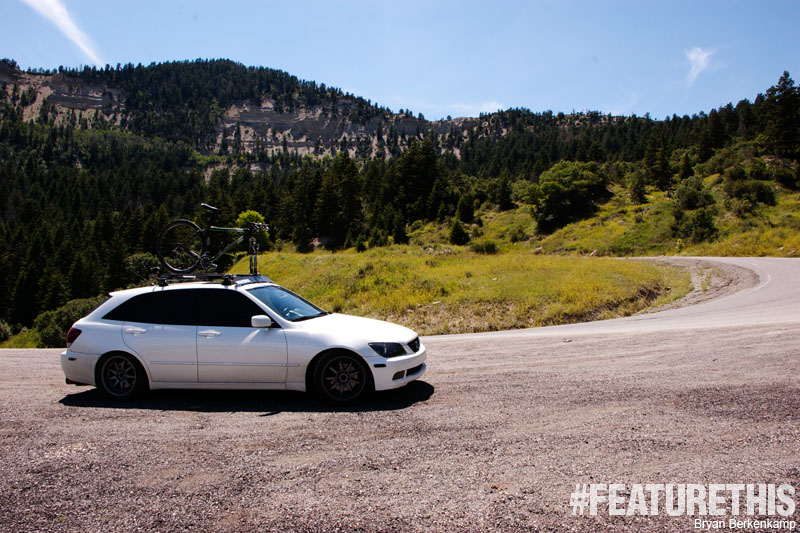 Besides serving as his daily commuter and occasional autocross weapon, he's also gone out for some long road trips in the wagon. So far he's driven the car as far as Wyoming and California…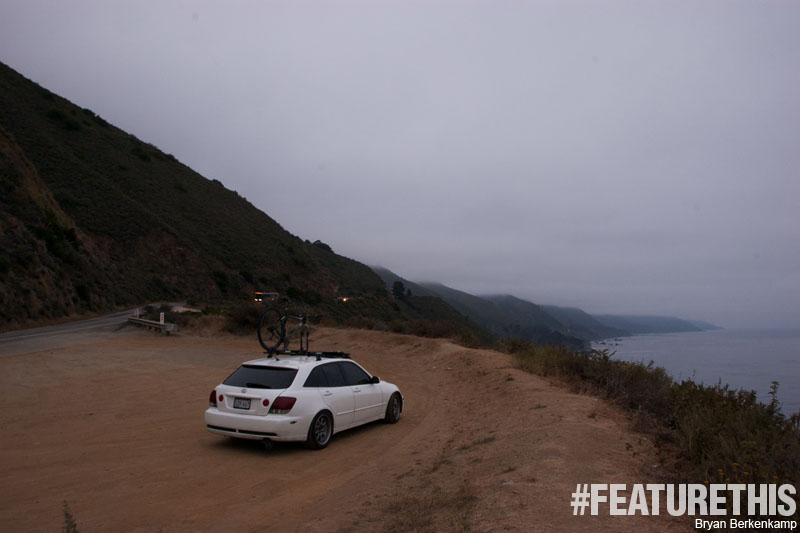 …where he took this picture of the car overlooking the Pacific.
After three years of building the car doing almost all of the work himself, Bryan says he's pretty satisfied with where it's at. The only future plans he has at the moment are to keep driving it, and we can't disagree with that. Thanks for sharing!
If you have a cool car or build story that you think is worthy of being featured on Speedhunters, drop us a line at featurethis@dev.speedhunters.com . Please make sure to include your name and location, as well as some basic details and specs, along with at least 5-10 photographs. Photos should be no less than 800 pixels wide and in .JPG format.
Of course you can also join in by using the #FeatureThis hashtag on your favorite social media service and keep track of what's happening in the #FeatureThis department by visiting http://featurethis.dev.speedhunters.com/ .
あなたの愛車をSpeedhuntersで紹介してみませんか?
世界中のSpeedhuntersの読者にあなたの愛車を自慢してみませんか?
興味のある方は愛車の写真と簡単な車のスペックを下記のメールアドレスまでお送りください。
featurethis@dev.speedhunters.com (日本語OKです。)
あなたの名前と住んでいる場所を明記してください。 可能ならば写真は800ピクセル以上でお願いします。
またはTwitterとInstagramのユーザーは#featurethisのハッシュタグで投稿することができるようになりました。
もちろんオールジャンル歓迎です!
皆さんからのメールお待ちしています。
-Mike