I'm like a kid in a candy store at most any car show I go to, but Autosport is one of those general interest shows which has me pinging back and forth across the spider's web of my automotive interest. Here are some of the cars which made me stop, drop and drool. First up is this newly-completed Nissan R33 silhouette racer from Modern Vehicle Services on the NGK stand.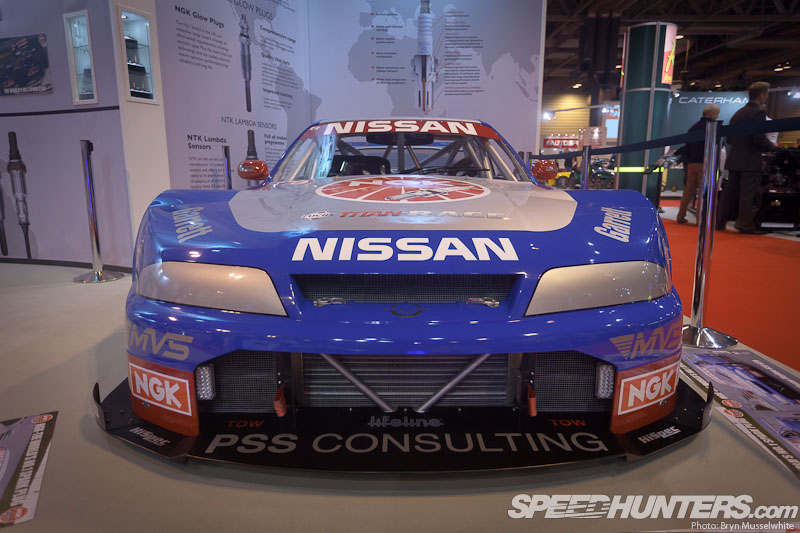 Tucked away amongst the throng I almost missed it; in fact it was the height of the roof and front end that caught me. How low? Just 44.5 inches – or roughly 111cm. To put it in perspective just take a look at the relative height of the crowd-barrier poles next to it…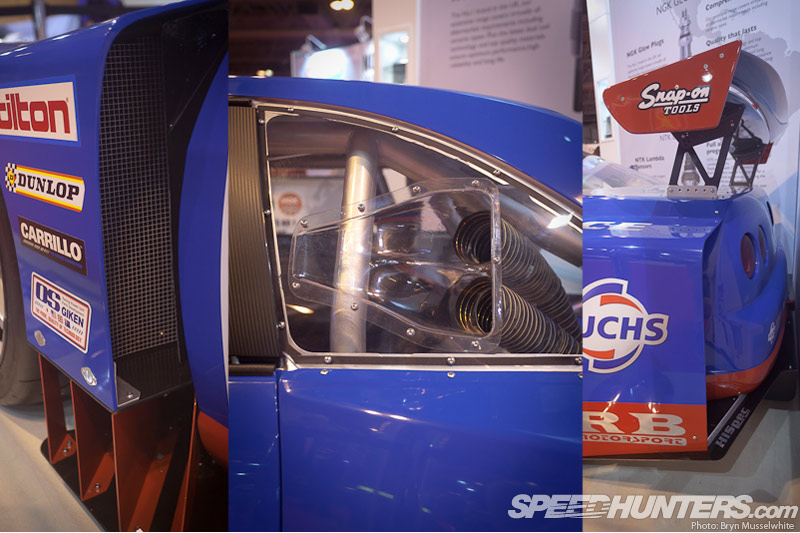 Wherever you look on this thing there were expertly observed details. A rear-mounted radiator. Aero throughout, with an alloy flat-floor hidden away.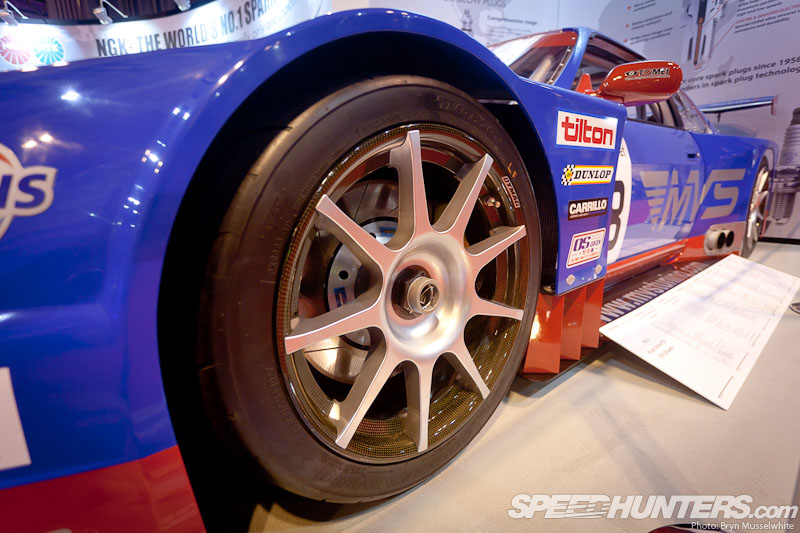 Front and rear double wishbone suspension and 13x18in Dymag, centre-lock, carbon wheels. That width is needed to deal with the 700bhp RB26 motor…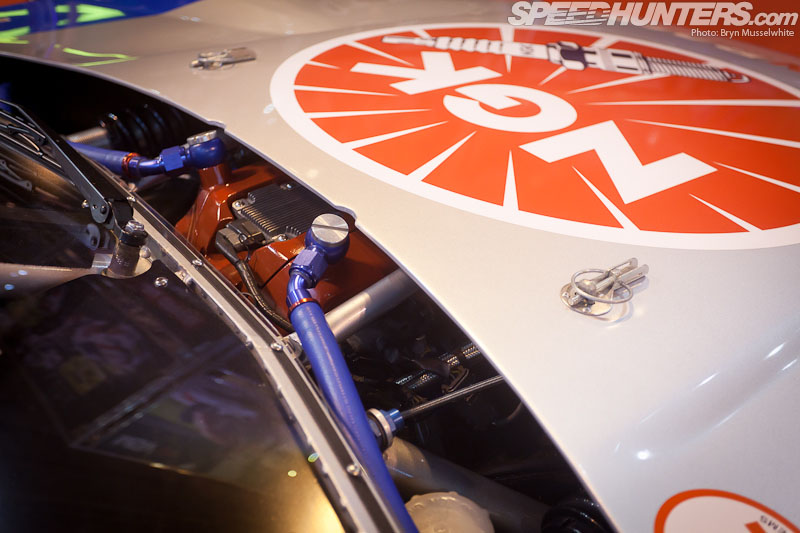 …that's now mounted upright instead of on a slant as per the original. The motor has been taken out to 2,771cc and uses twin Garrett 28/60R-10 GT roller-bearing turbos.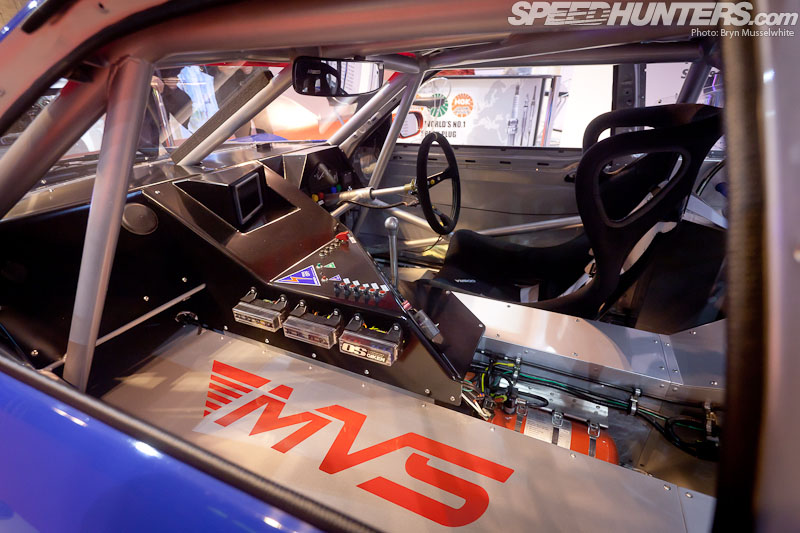 There's an Elite six-speed sequential 'box under that alloy lever, the whole lot held in place by a custom spaceframe chassis. In fact, the only piece of steel R33 bodywork left now is the roof skin – the rest is GRP. It's the love child of Japanese GT, NASCAR and a whole heap of other onlookers. Want to see more? Let us know.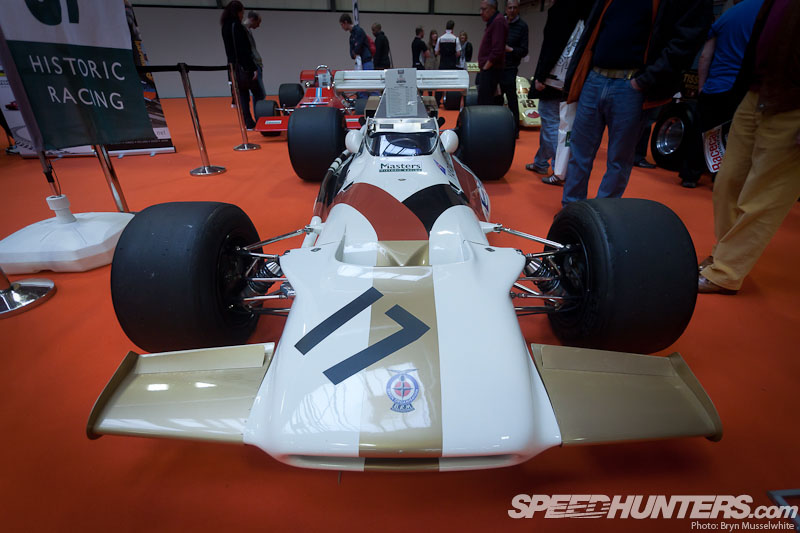 I'm not really a fan of open-wheeled racing; it's not that I dislike it, I just don't find it particularly interesting or follow it. But I did have a slot-car set when I was a kid, and as I wandered the halls this Yardley BRM caught my eye, so I decided to investigate further.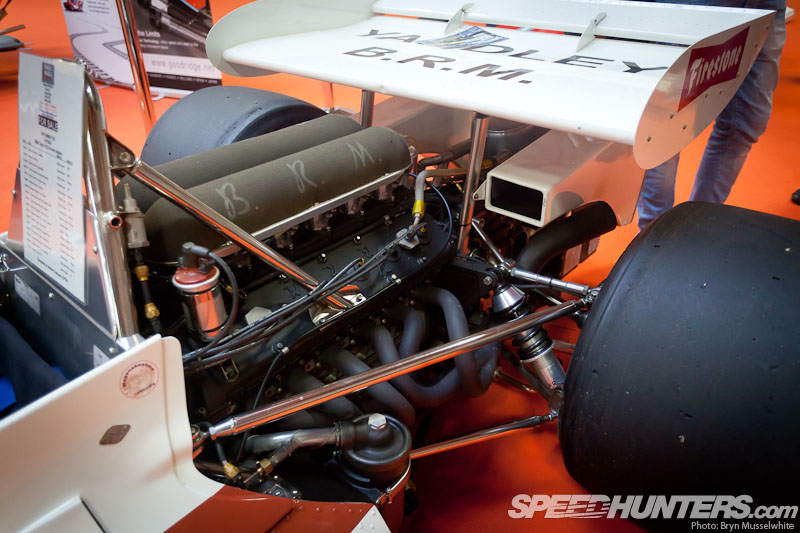 The first thing is the aesthetics: it's just a lovely, simple thing to look at it. It's got cool (now retro) graphics and a hand-made feel to it, yet look at that V12 and the way the suspension mounts to it.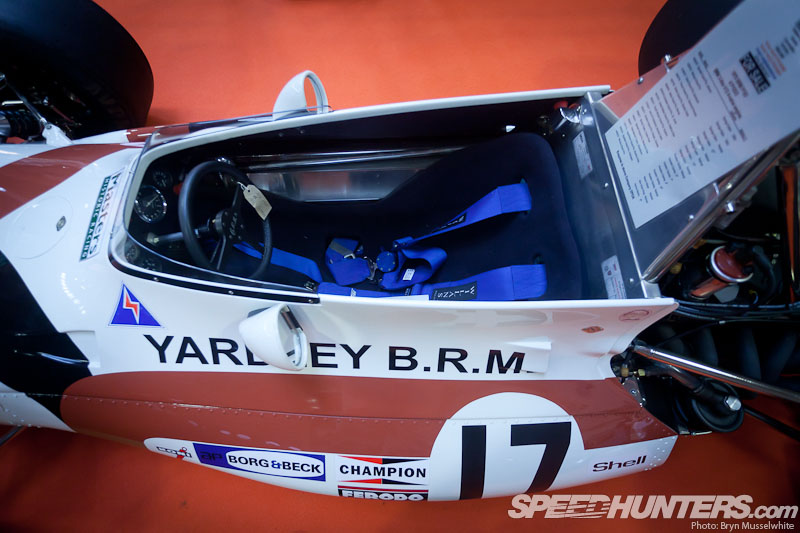 Turning to my left I looked down and imagined slipping into the cockpit. Any single-seater must be a special place to sit, but the Yardley BRM has this wonderful sculpted feel to it. The hand-worked side bulges are just enough, but not too much.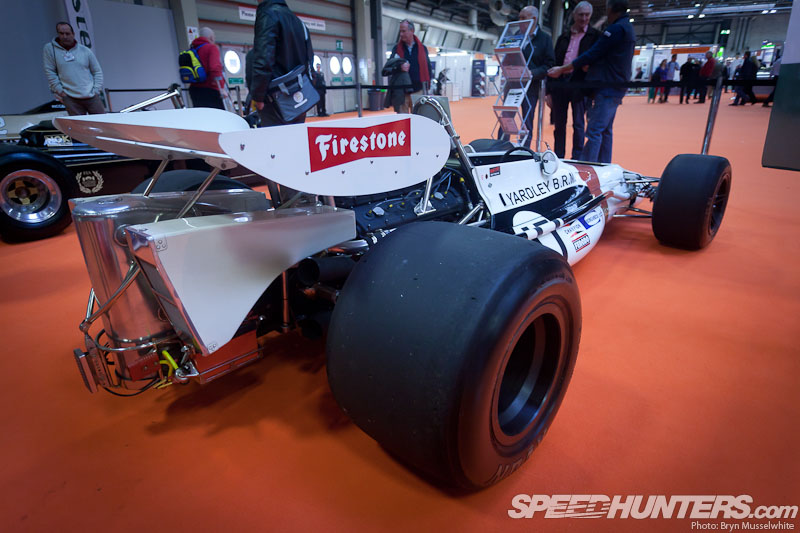 This is my favourite angle though, by far. It looks so toy-like; not overly complex or technical, just built for speed. This video gives you an idea of just how good it can sound.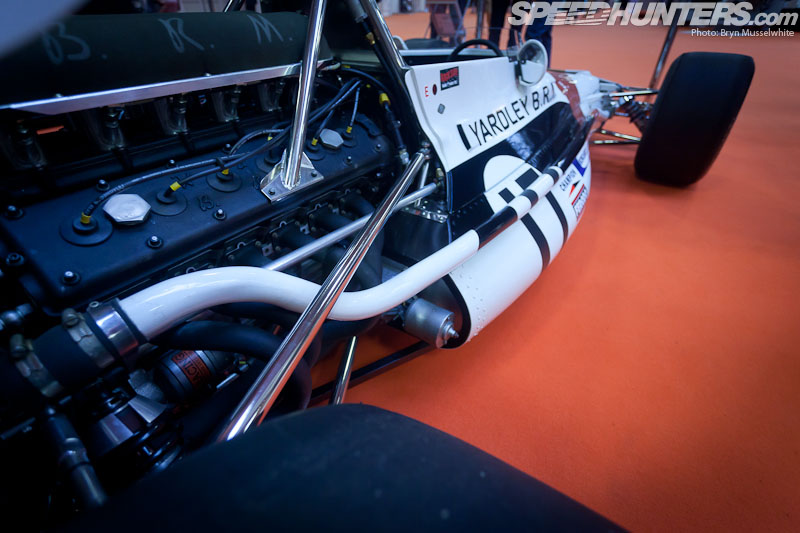 Looking closer you can see wonderful details like the coolant pipe that runs to the front of the car; there was no room inside so it's been painted to blend in with the livery.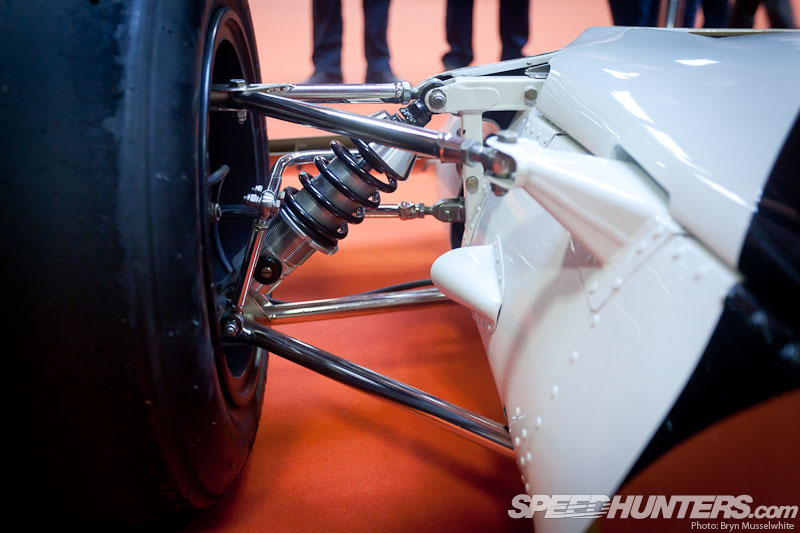 I walked away from the Yardley BRM with a new-found interest. I think I need to go to a Masters Historic Meeting this year, or maybe the Six Hour Races at Spa in September? I need to see these in anger.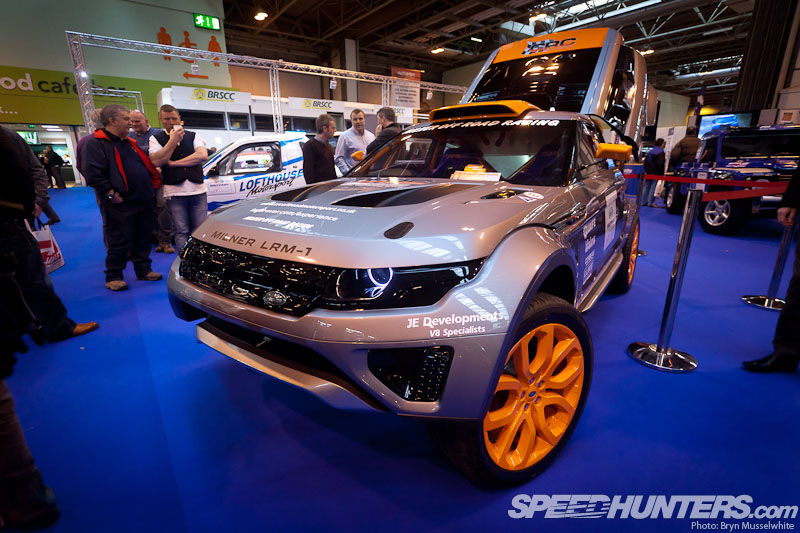 I really like dirt, off-road racing and generally hooning around jumping stuff. I also really like Land Rover, so I got quite excited when I saw what I thought was a modified Evoque. But then I realised this isn't one: it's a 4/5th-scale racer inspired by it. The Evoque model was released a couple of years ago and has done wonders for global sales, but what it also does is give specialist builders like Milner Off Road Racing a slippery shape to start with rather than the more traditional, boxy Land Rover profiles. As we all know, when it comes to racing, aerodynamics count.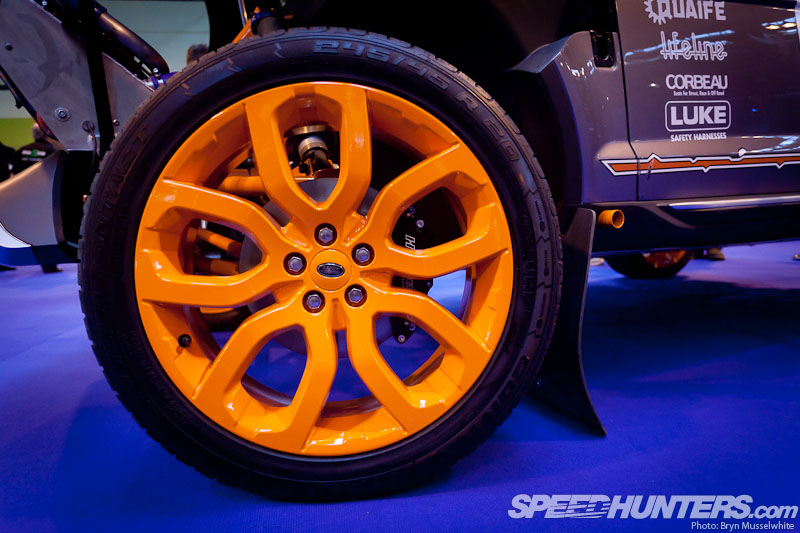 Ignore the wheels and tyres – as one of the guys involved in the project Ryan tells me, they're there to entice members of the press in like me. Shiny, shiny: we really are automotive magpies at heart.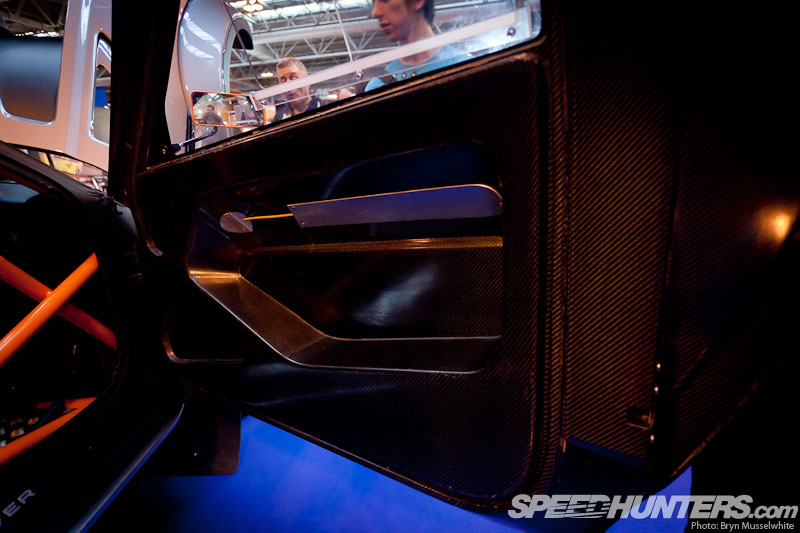 And of course to go with the full spaceframe chassis is some gorgeous composite work: these doors, for example. It makes me smile to think of just how much abuse and dirt will be thrown at this vehicle, all in the line of duty.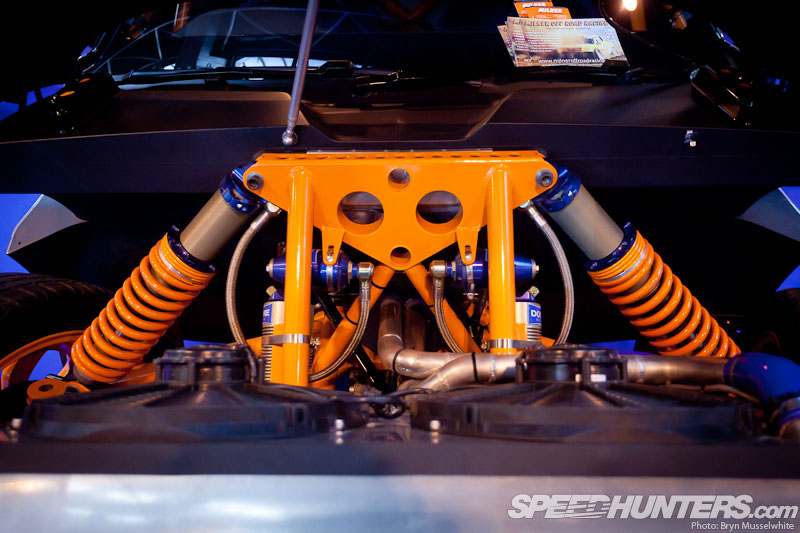 The front clam-shell levers up, hinged at the base of the screen to reveal the radiator, fans and front suspension. One day my beach buggy will have a set-up like this. I need to make it happen.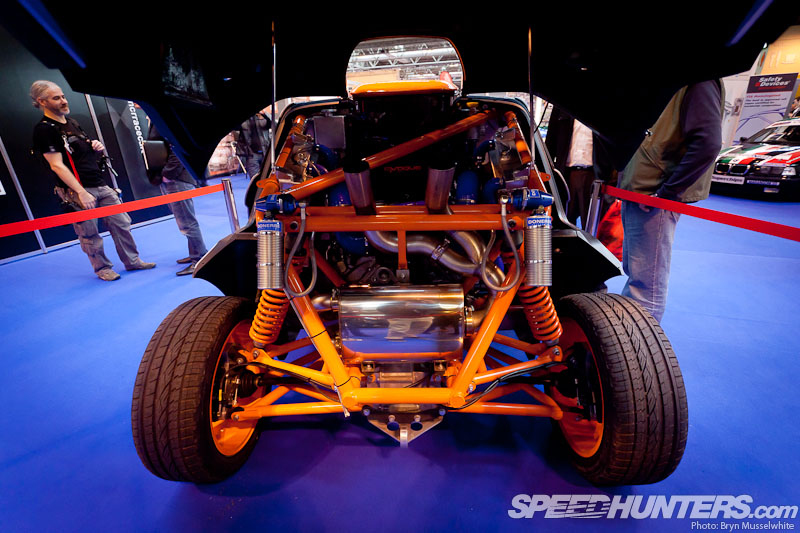 Safely mid-mounted in front of that exhaust and long-travel suspension is a 550bhp supercharged Jaguar V8, so you see that the aero is really needed. Can you imagine how fast this thing can get through the gears?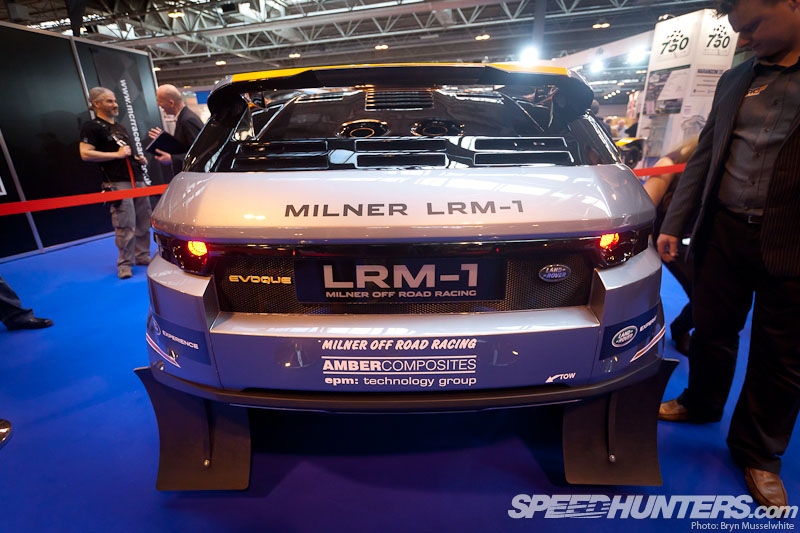 With the clam-shell closed, the aggresive rear end looks really good. You can also make out the exhaust cut outs where the rear window would have been… Not that this is an Evoque. Everything has been made bespoke by Milner, and the best bit is that you can buy one. I could buy one. We could all buy one. It would be amazing.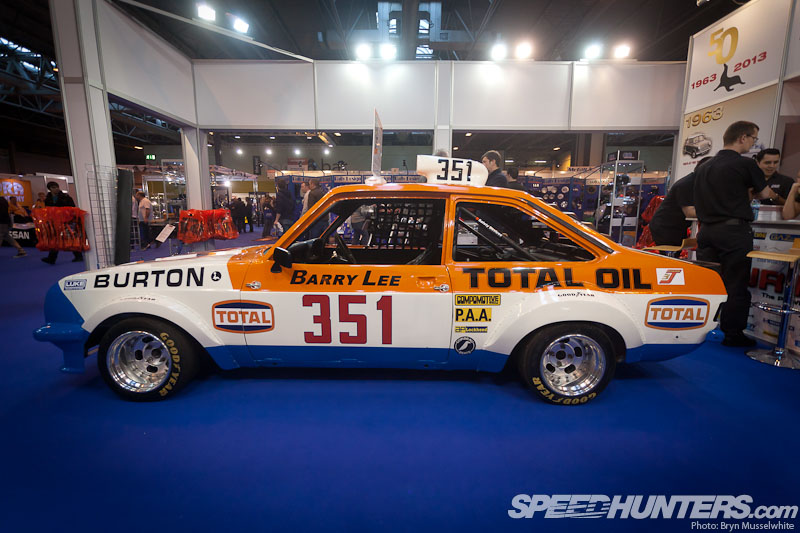 During the '60s, '70s and '80s the oval racing scene in the UK was booming. There were two kings throughout that period: George Polley, who favoured the smaller Anglia 105E, and Barry 'Leapy' Lee, who was usually found in an Escort. Oval – or hot rod racing as it's called in the UK – is a non-contact sport which takes place on a short track, running in one direction only. Fast and action packed, the racers became celebrities with TV coverage and world titles at stake. Barry Lee was perhaps the biggest character of them all.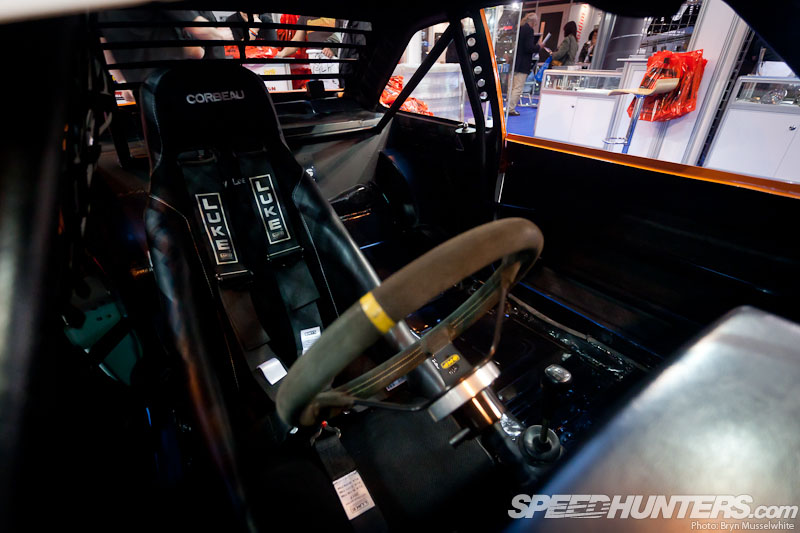 Burton Power have been around since the year dot in the UK tuning scene and this replica of their sponsored Mk2 is beautifully done. Look at how simple it is inside: the Luke harness may be more modern but the Corbeau bucket seat looks right on period.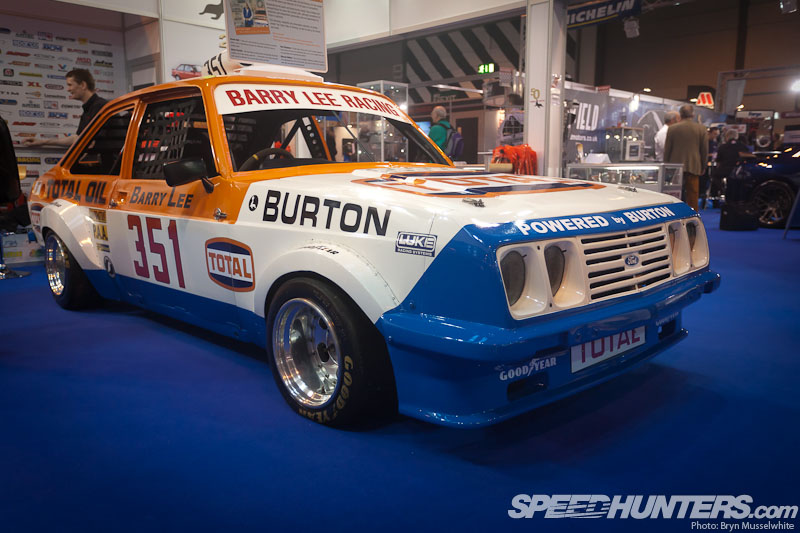 The thing that surprised me about this Escort was the fact it's still using the RS2000 snoop nose-cone. The model came in both flat and droop-nose, and I just assumed for the rigours of oval racing that a flat front would be less vulnerable. I guess Barry was always out front so it didn't matter.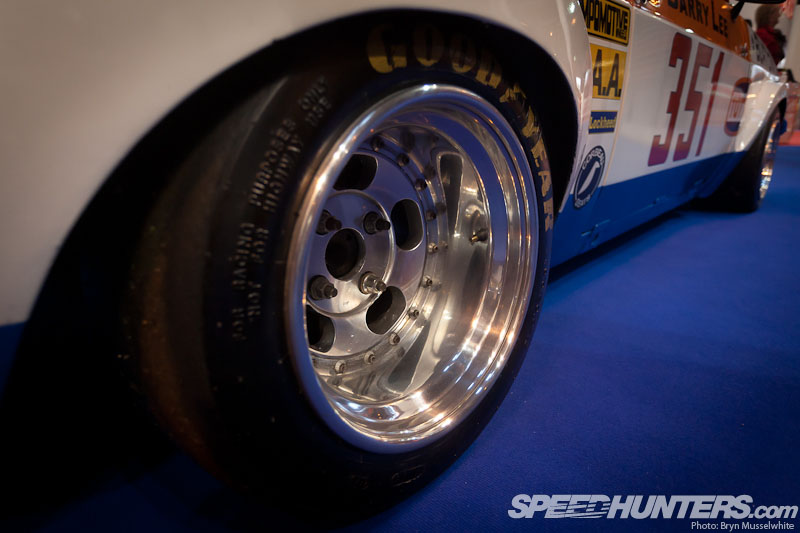 The whole car is a classic Ford-lover's paradise, but those Compomotive slots are something else: genuine three-pieces, they must have been languishing in a garage somewhere. You can also just make out the company's old logo in this picture. I need one of those on my Volvo, which also has Compomotives fitted.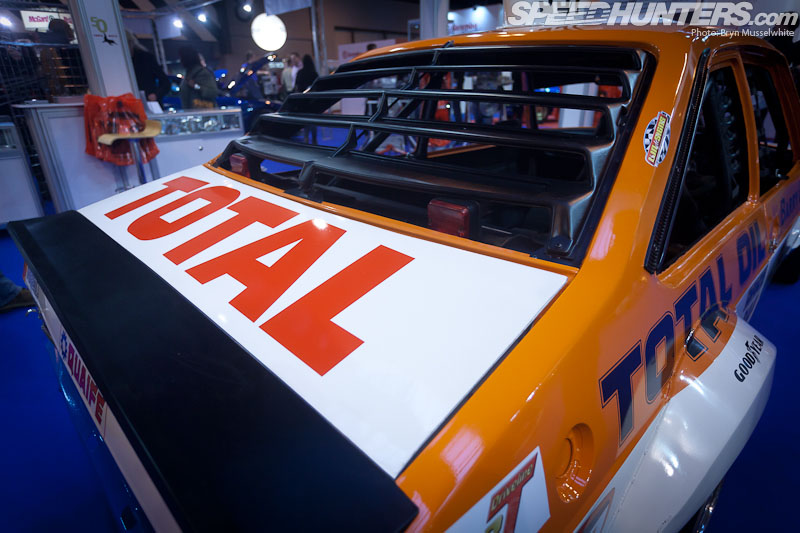 These rear window louvres were also all the rage back in the day, so I really enjoyed seeing this one in use. Barry used to wear a gold race suit and is still very much around to this day, so it would be great to see the two together sometime. No doubt there's a couple of hundred brake horspower Pinto under the bonnet waiting to be ragged.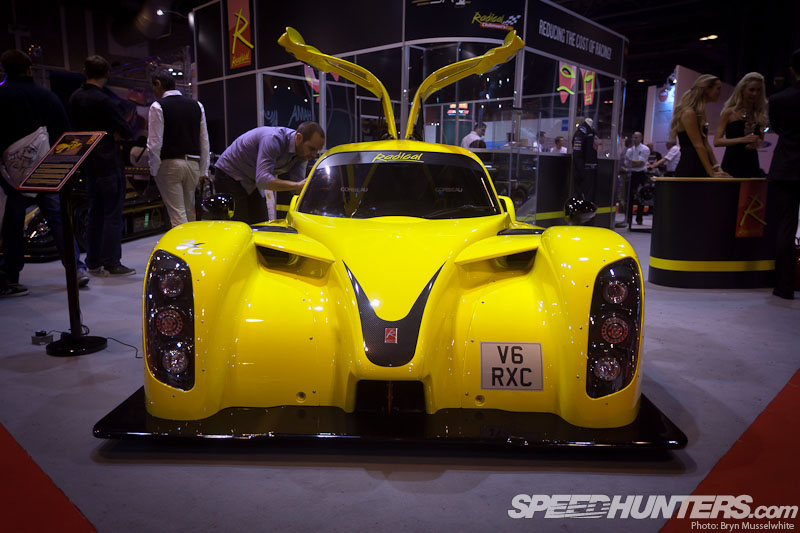 This is the brand new Radical RXC. I've often thought that it's a brave move calling a car company Radical. But you know what? With models like this they're more than worthy of the title.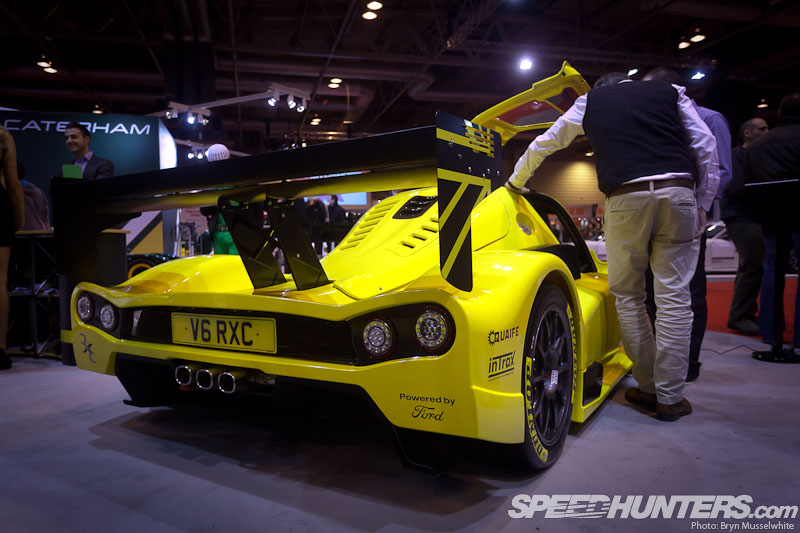 Radical are known for their race and track-day cars but I believe I'm right in saying that the RXC is their first closed cockpit vehicle. In case you've never heard of Radical they are the Nürburgring Production Car lap record holders. With three and half years of R&D going in to the RXC they're branding it as the world's most extreme road-legal coupe. That rear wing and all the other aero parts are capable of giving 900kgs of downforce at maximum speed, which is incidentally also how much the RXC weighs.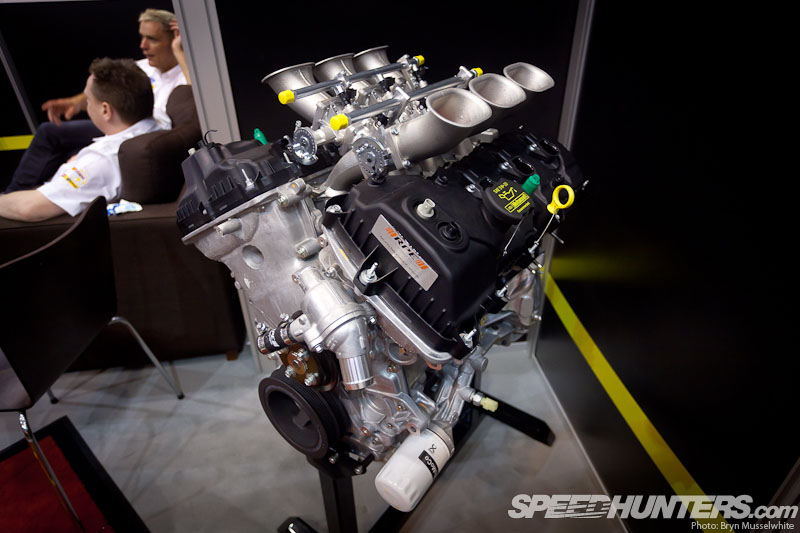 Mid-mounted is this Ford V6 engine. To be precise it's a 3,700cc, double overhead cam, 24v V6 with variable cam timing and sequential multi-port injection. Mated to a Quaife bespoke built seven-speed 'box with paddle shift and autoblip, the RXC has 380bhp… And yes, like I said before it weighs 900kgs. Hi, can I get a great power-to-weight figure? Yup.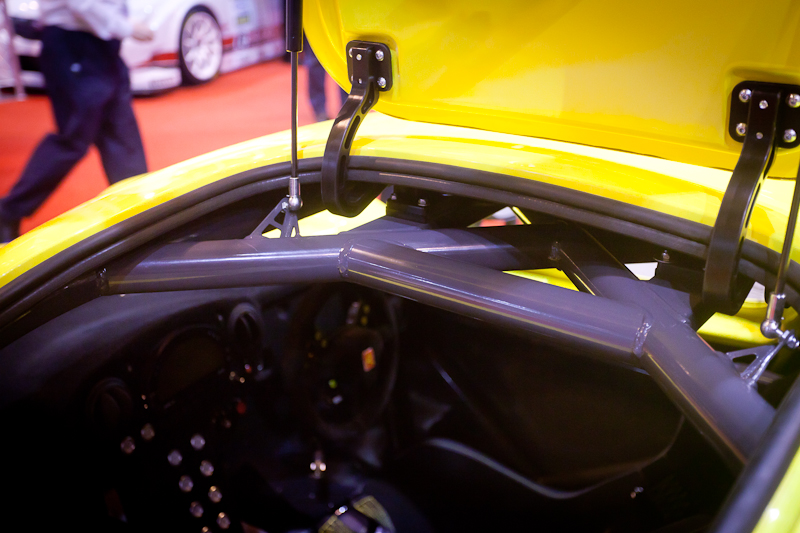 As much as I love pop-up headlights, I also love gull wing doors. With them open you can see the exposed spaceframe and just how bare bones it all is.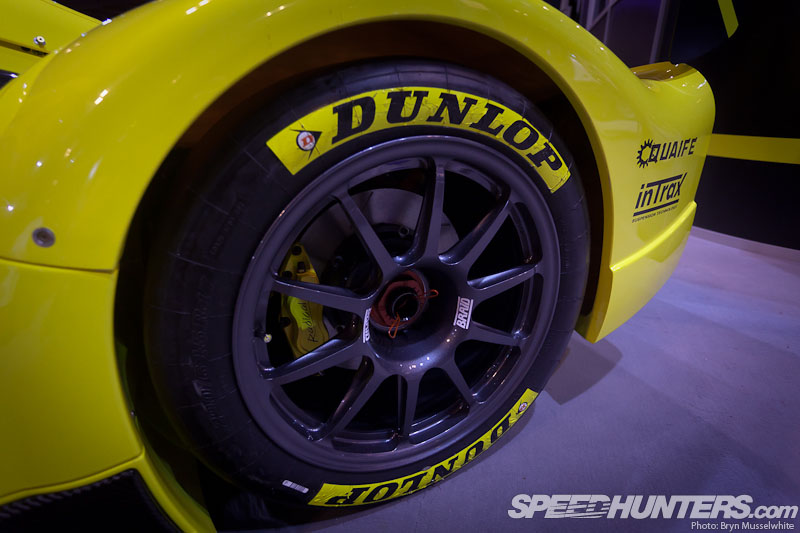 At Autosport each year I see the Braid wheels stand, yet I never seemed to see them fitted to anything outside of a race championship. Now I can rest easy.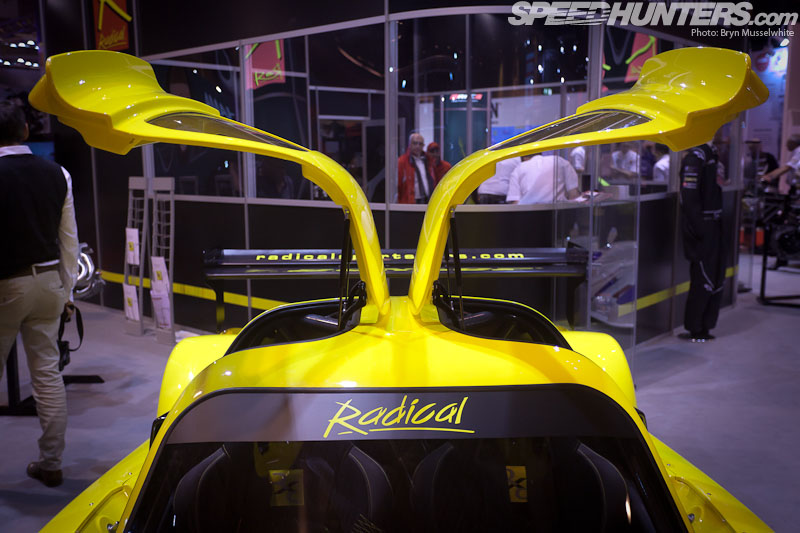 It's an obvious shot, but one I had to take. A good few years back Lambo-style doors were all the rage. Forget the image and there is something very special about lifting a door open rather than swinging it…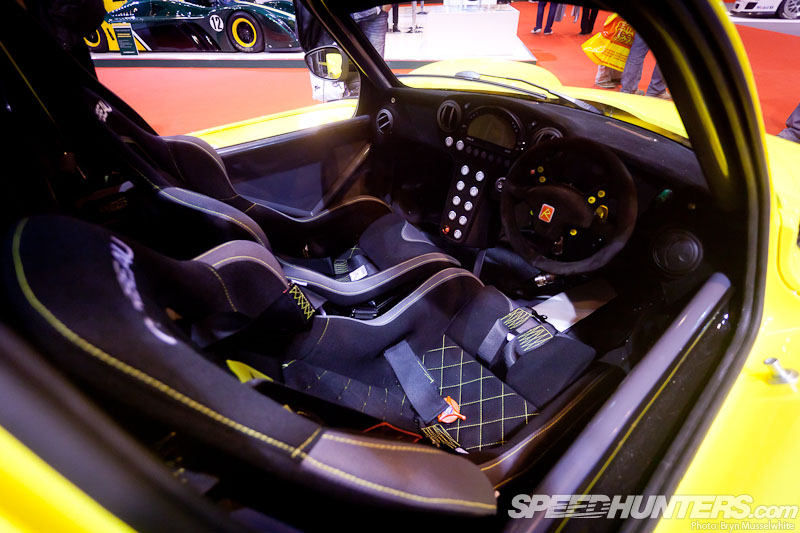 Although it's obviously aimed at the market who want to drive to a track and then home again, realistically you could cross a continent in here. If you wanted – and yes, I want.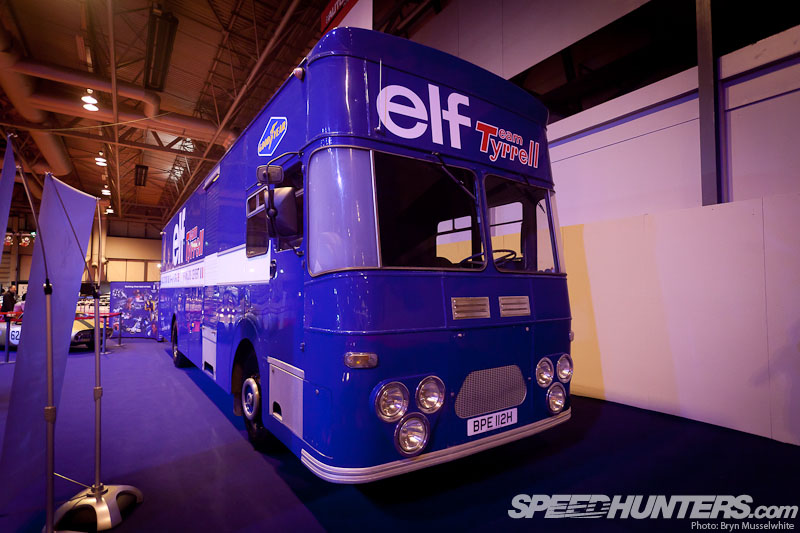 As they say about brides, you have something old, something new, something borrowed and now here's something blue. I love old race transporters and thankfully over the last 20 years key enthusiasts have too, so now money is put in to renovating these old leviathans.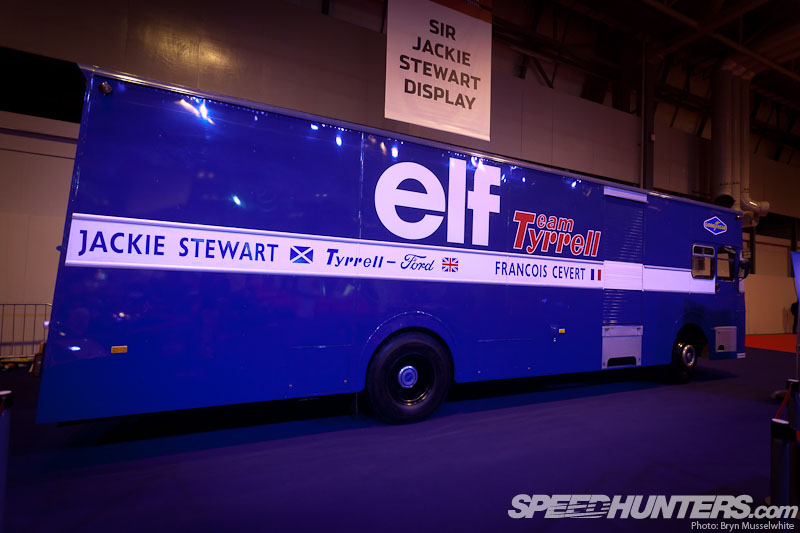 I interviewed Sir Jackie Stewart in the summer of 2012 and he was every bit the legend you'd expect. Seeing his name here next to Francois Cevert, his team mate and good friend, made me remember what he told me about the fragility of life and the mortality rate of drivers through the '60s and '70s.
I love living on the very edge of existence, seeing cars like the Radical revealed for the first time, or the Milner too, but sometimes in the corner of an exhibition hall in England I get transported back to a time when sideburns were considered to be part of the F1 safety uniform and the world was a simpler place.
This transporter took me there, now I just want to load it up with my spotlight cars and hit the road.
Bryn Musselwhite