The timing of the Autosport International show isn't by chance: early January is the ideal time to sort out the year ahead, and the halls of the Birmingham NEC became the place to be if you were buying or selling – or in fact doing anything to do with – competition cars in the UK and Europe.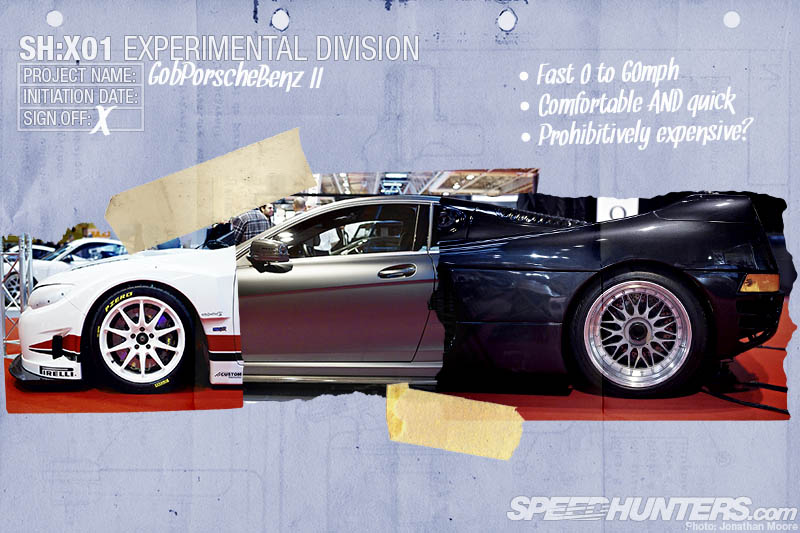 With racing and performance cars everywhere you looked, a plethora of race series bidding for your attention and the big Engineering exhibition hall next door, you could get up to speed on decades of racing technology, and see that development right in front of your eyes through the cars on display.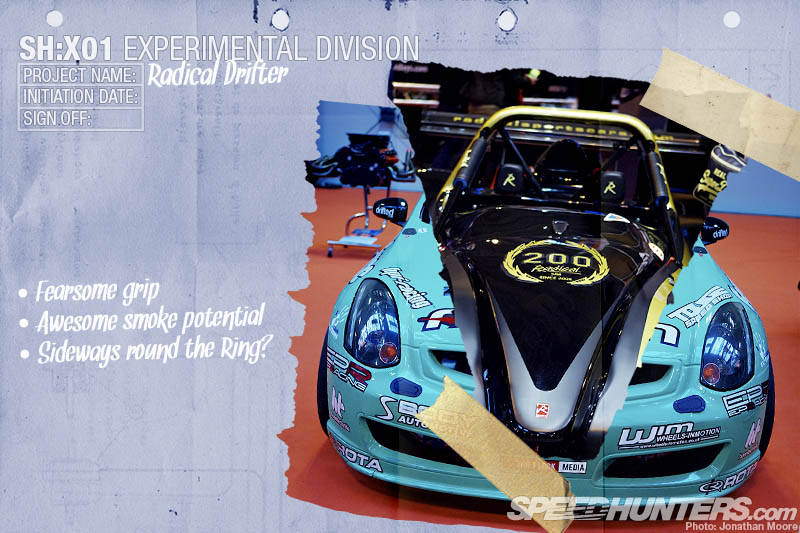 For the motorsport fan, it's simply racing heaven. Whether you wanted a track day sports-racer or drift machine…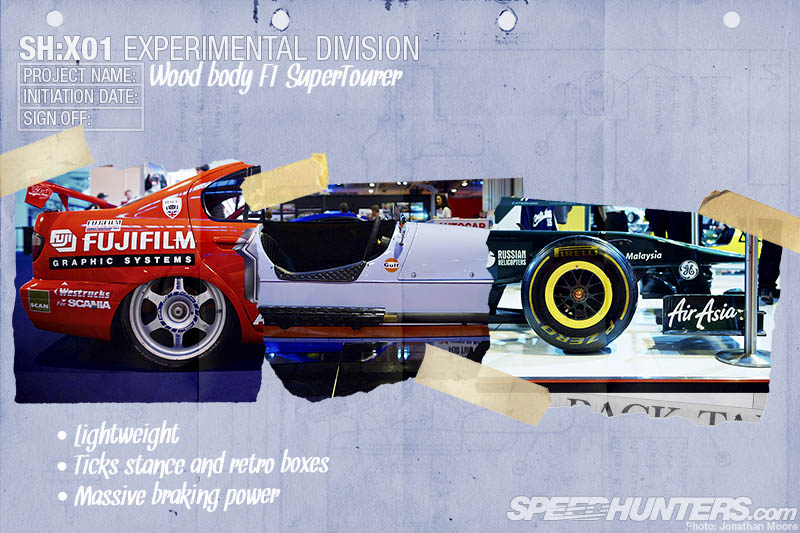 A retro touring car, quirky low-volume street machine or Formula 1 single seater of any vintage…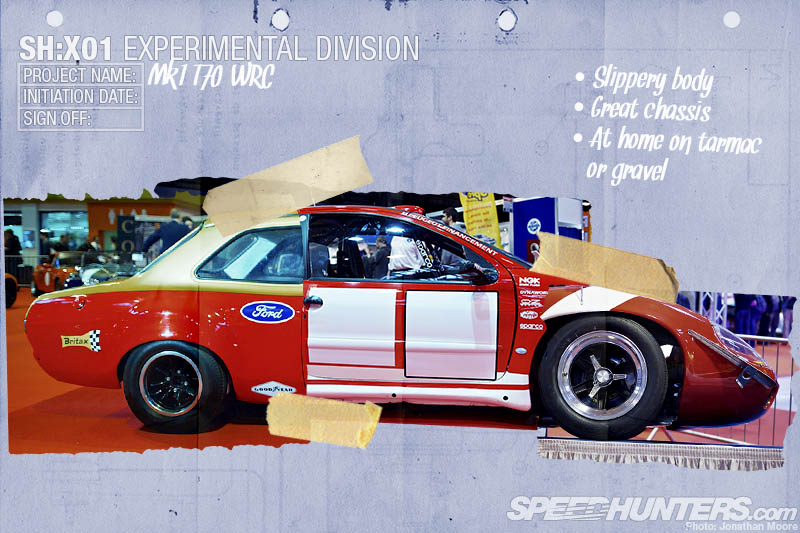 A historic saloon, World Rally car or a classic sportscar, Autosport had a corner dedicated to you.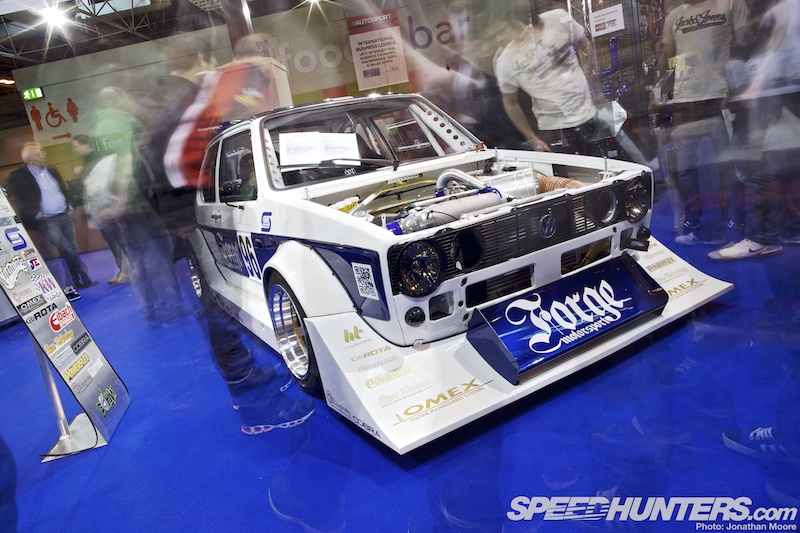 It wasn't all about traditional circuit racing either: Forge are making a habit or turning heads with their cars at Autosport, and for 2013 they brought along their latest creation, this MkI Golf – and as ever it had been prepared to a meticulously high standard.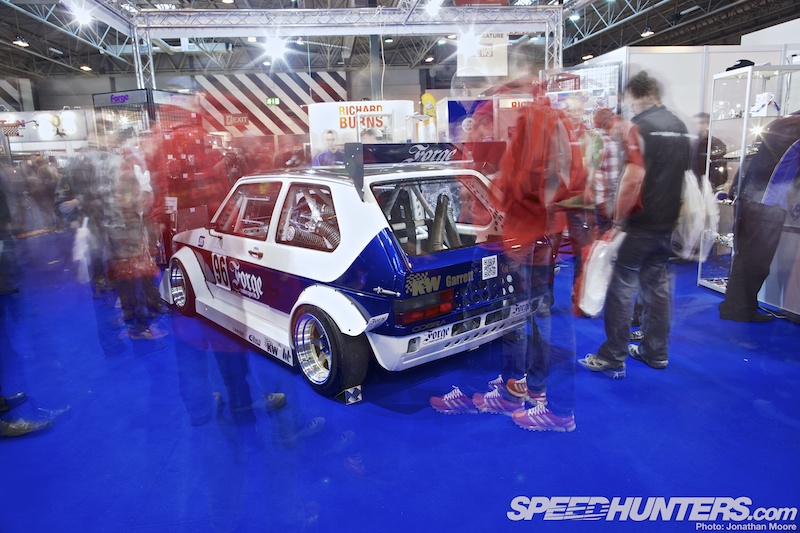 It's an incredibly build: the '81 chassis has been completely stripped back, dipped and rebuilt with a full T45 cage and 400bhp 1.8 engine hopped up with a Garrett turbo. Forge are targeting hill-climbs, and the Berg Cup in particular, but we should see it in other series in the UK as well: Liam Doran is being lined up to take on some Time Attack rounds. Stay tuned for more on this car in the near future.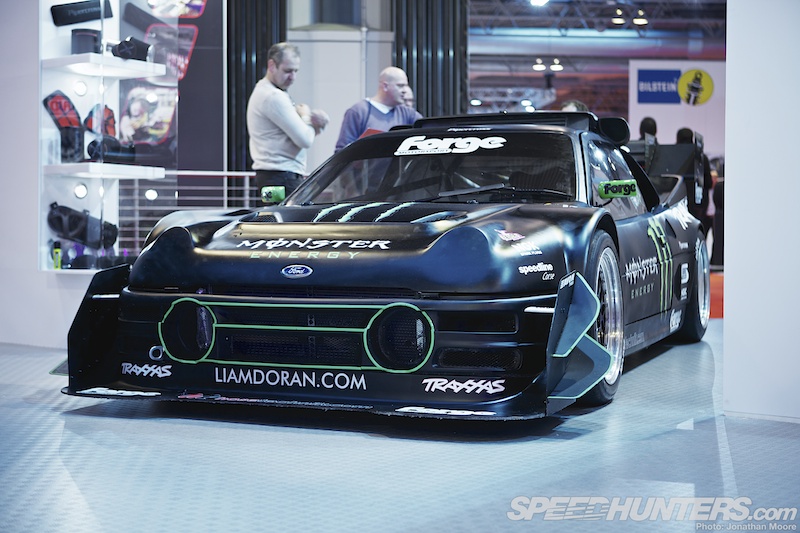 Last year's Forge offering, the Doran family's monstrous Ford RS200, was also back at the NEC, this time over on another stand and displaying both the upgrades it's seen during the year and plenty of scars from its outing at Pikes Peak.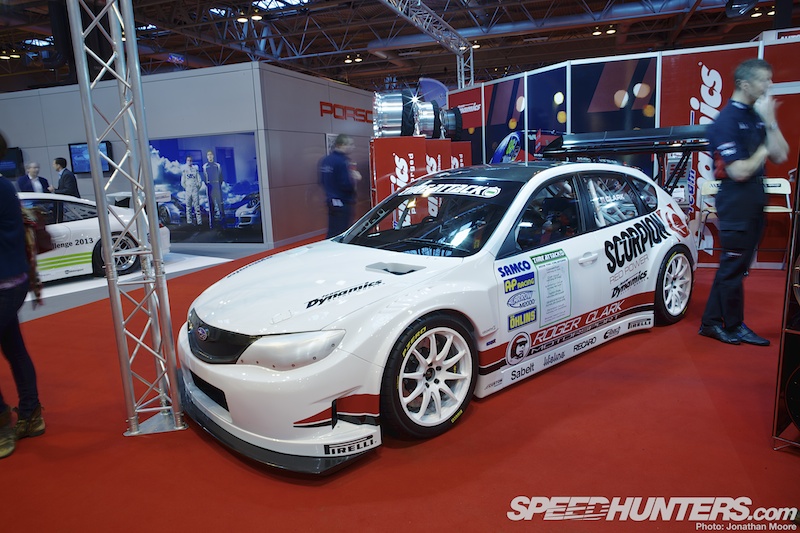 Another significant car that we'll looking out for this year is the Gobstopper II Time Attacker from Roger Clark Motorsport, the spiritual successor to their original GC8 Impreza.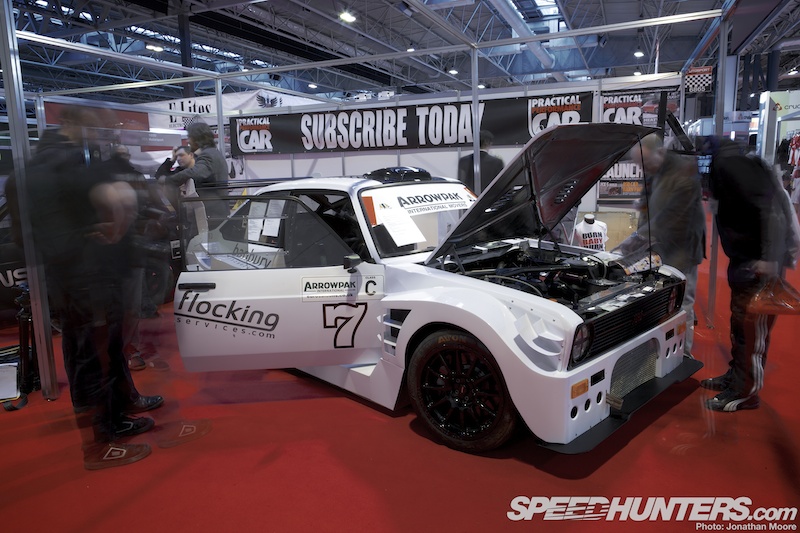 Continuing around the halls, this up-gunned MkII Escort was looking hairy: it's aimed at the Eurosaloons series, a championship open to pretty much any tourer or saloon car. They run everything from SuperTourers through this kind of modified saloon to straight production hatchbacks – we'll have to catch a round in 2013.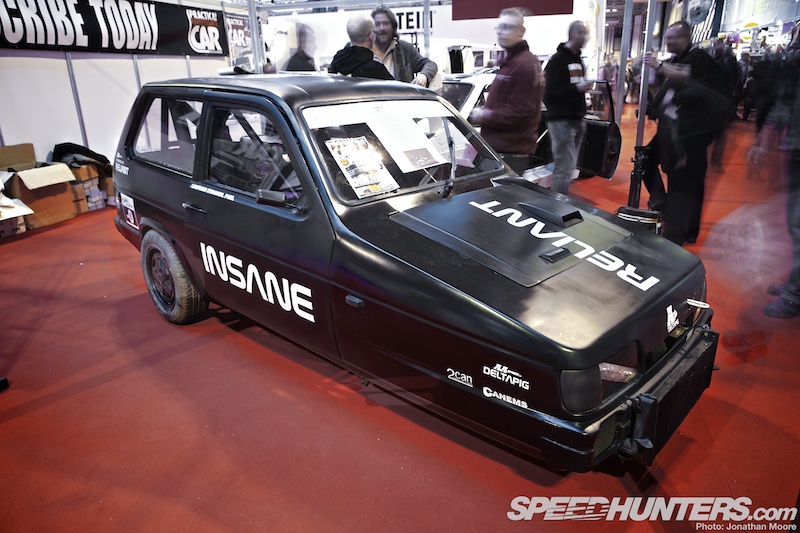 The DeltaWing was on display, having undergone some serious development work since its last race. Things are looking good: I can easily imagine a big grid of these out racing. It's definitely the future.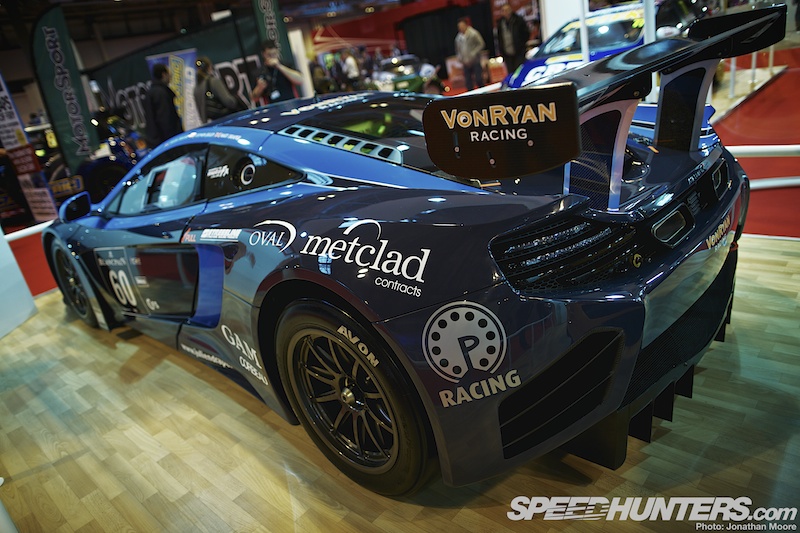 Like any major car show, the first couple of days of Autosport saw a slew of announcements from teams, manufacturers, drivers and series, and you could see huddles of people around each booth hammering out deals for everything from a brand new McLaren MP4-12C GT3 to a supply of rubber grommets.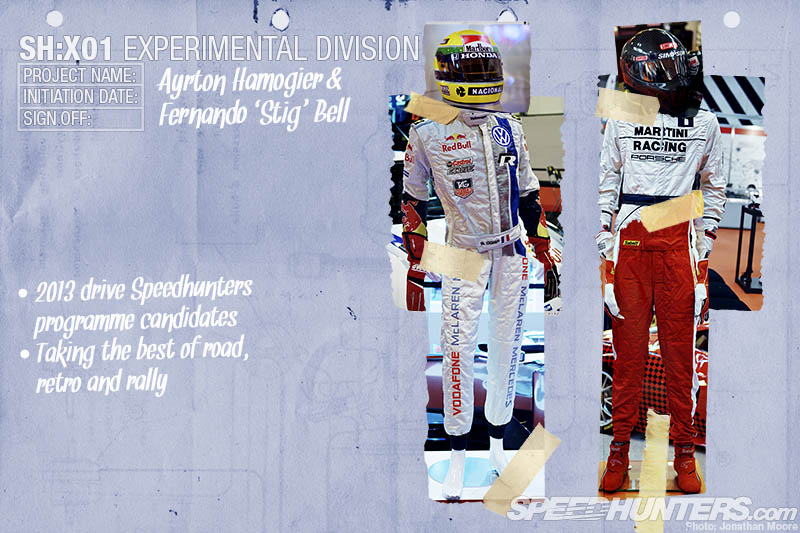 So with all this choice for those people looking for a ride in 2013, there would be a difficult choice ahead…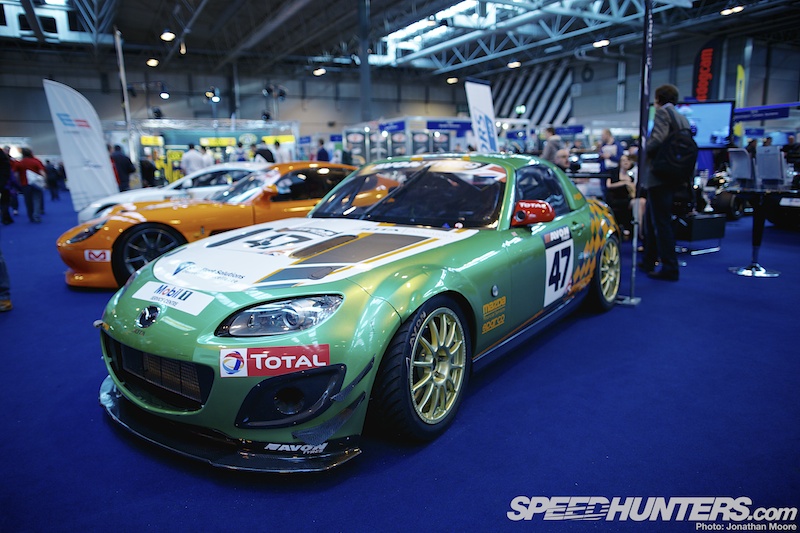 The British GT Championship is on a high at the moment: the grids are up and the number of manufacturers involved across the two main classes is bigger than ever – from Mazda's diminutive but potent MX-5 in GT4…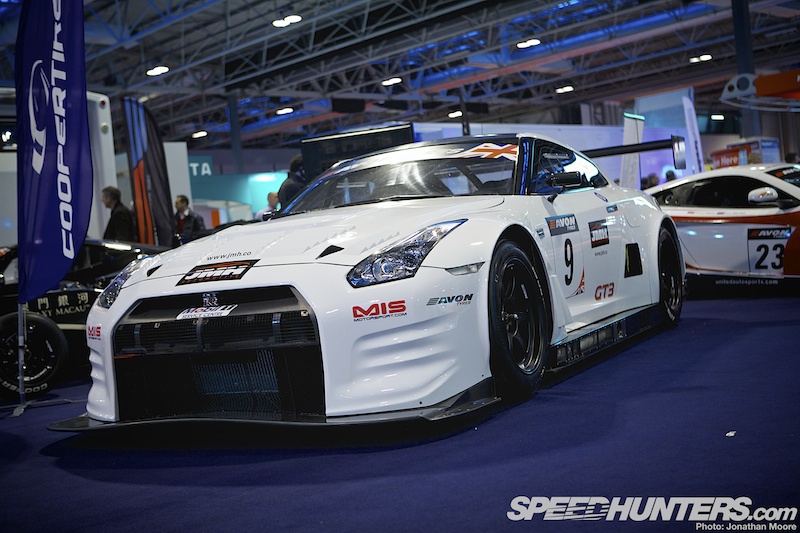 …to the big guns in GT3. Even some major European teams are joining the British series in 2013 – it's looking even stronger than the FIA GT Championship at the moment.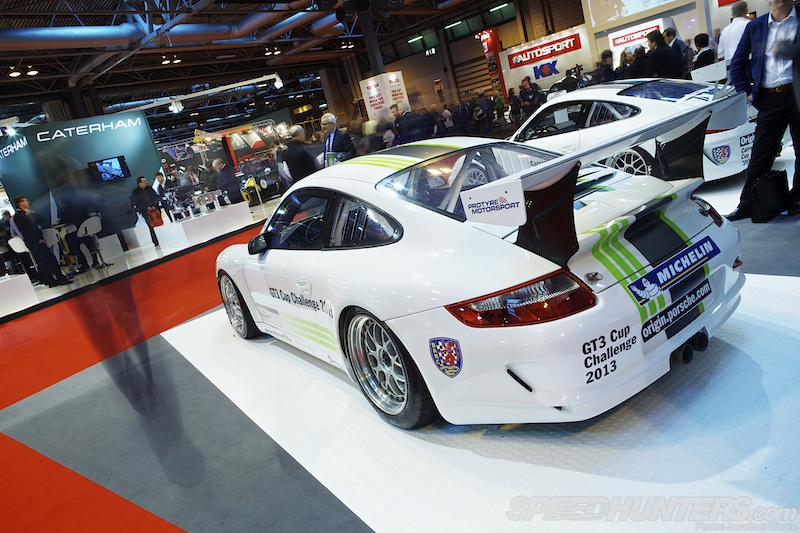 GT racing is incredibly popular in general and of course Porsches are still a solid choice…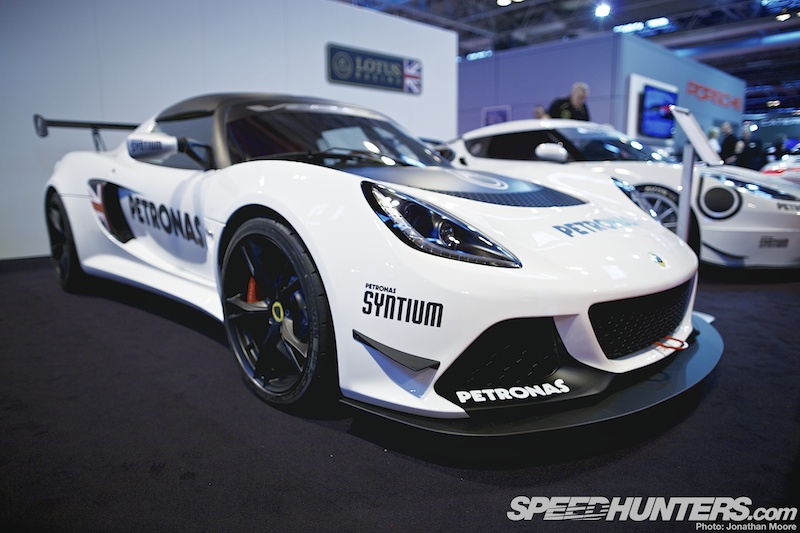 …but there are plenty of other manufacturers looking to take their crown. Radical for instance, and Lotus also make some fabulous cars…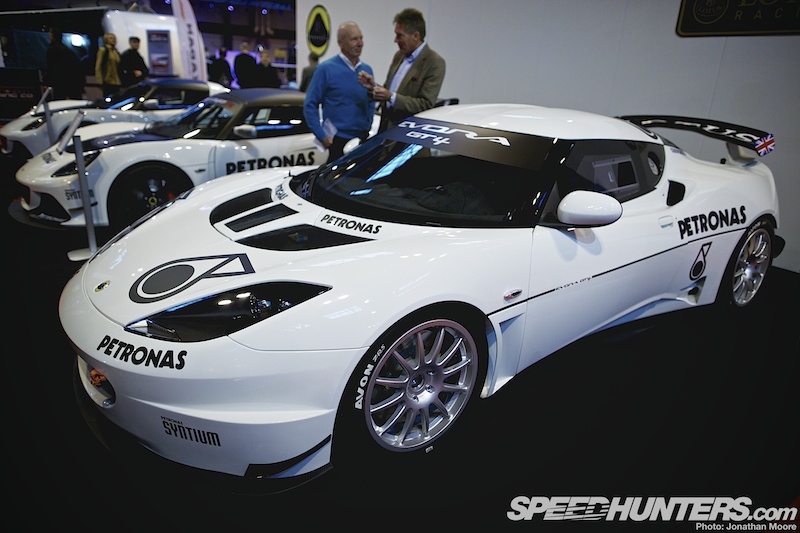 …though sometimes it's difficult to judge what state the company is in overall. But going by the enthusiasm for the brand and the exciting new cars launched at Autosport (the Exige V6 CupR and its road-going sister, the Cup) things are looking good for 2013.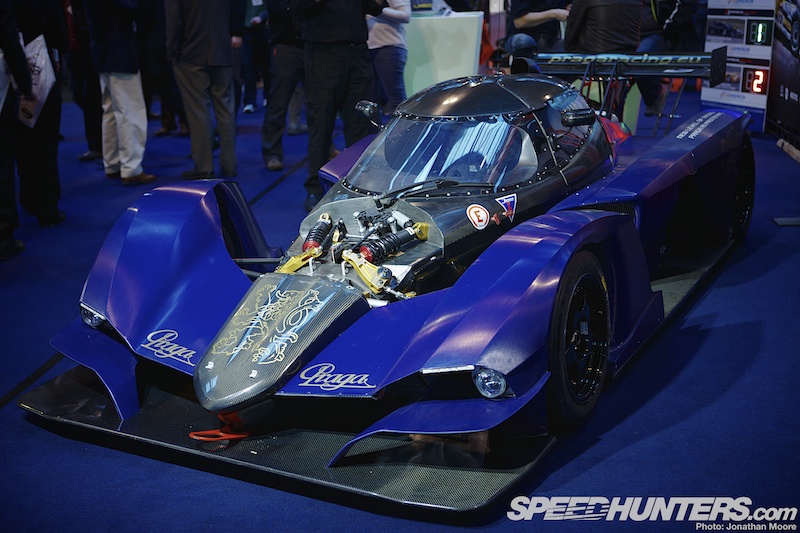 There are always a surprising number of low-volume sporscar manufacturers trying to break into the trackday and performance market: Praga were back at Autosport with their carbon-heavy R1 trackday car, which looked super aggressive – like a mini prototype. It weighs just 590kg, so it's going to be pretty lively out on a circuit.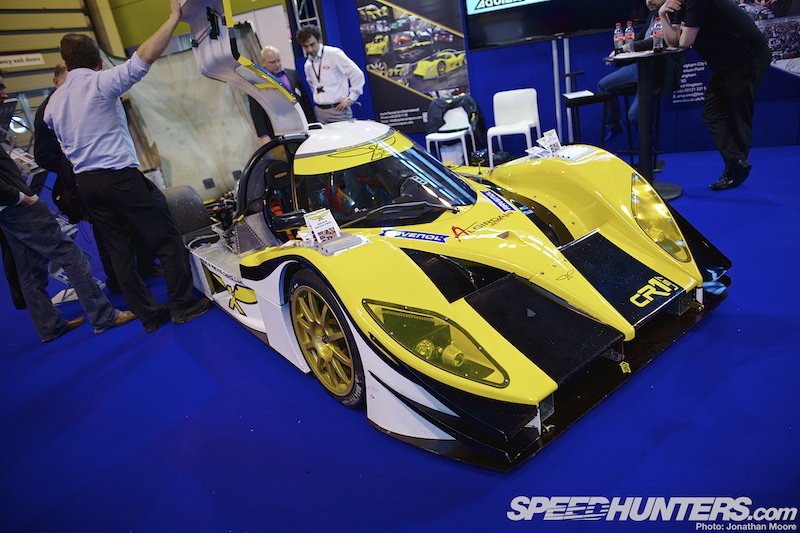 Similarly, Aquila brought their CR1 over from Denmark: another hardcore, dedicated trackday racer and GT weapon.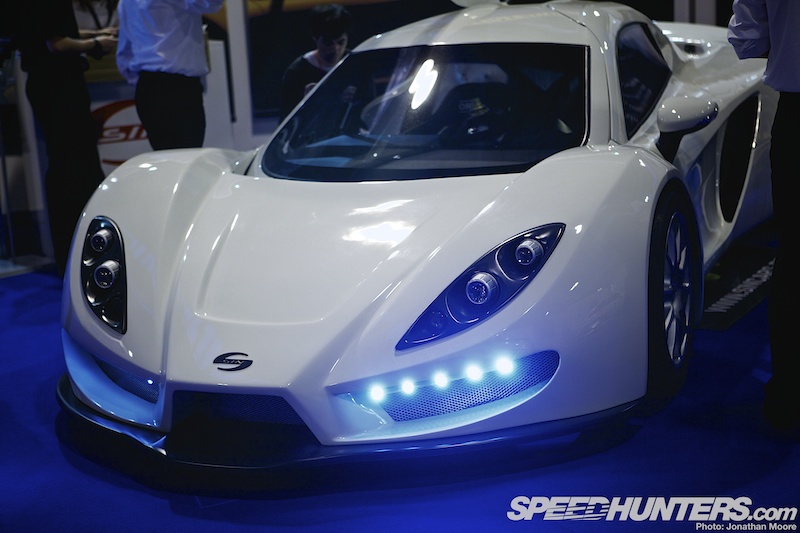 Forgive me father, for I have looked at the Sin – and I have liked it. The space frame, V8-powered Sin 01 is an Anglo-German joint venture, the result of a meeting between two companies at last year's Autosport show. The show really is the place where great things start…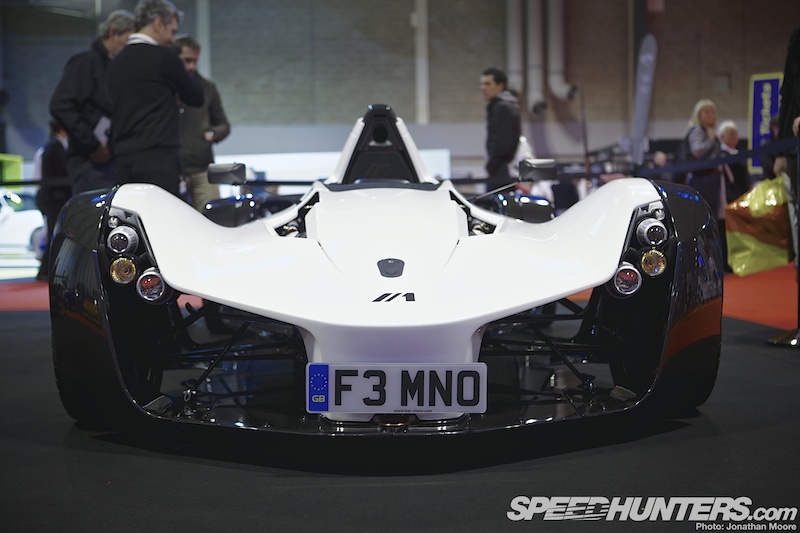 Our friends from BAC had the Mono on show in the Performance Car hall, and a constant stream of interest from representative from around the world.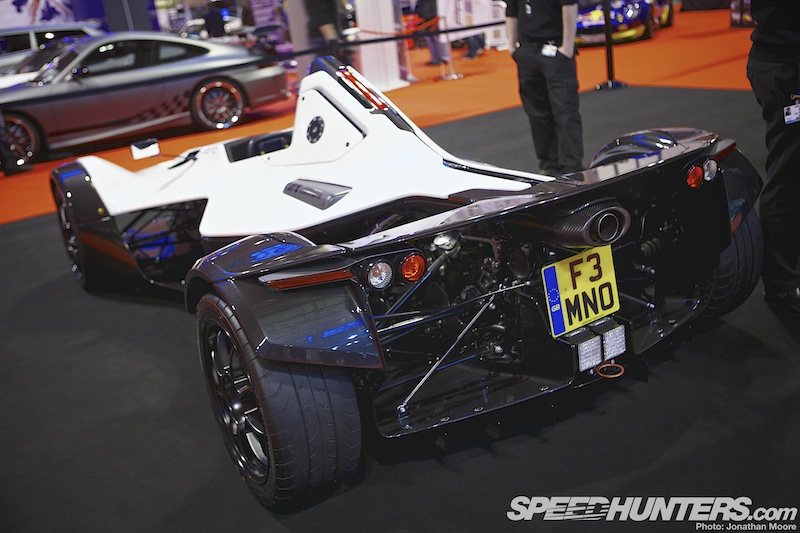 It's only the second time I've seen the car in the flesh, and this time I had a lot more time to get a proper look. It's an utterly beguiling machine: an engineering delight, and with that two-tone bodywork it seems like the white section is floating in the air like a stingray. From the rear you also really see how tightly packaged the engine is.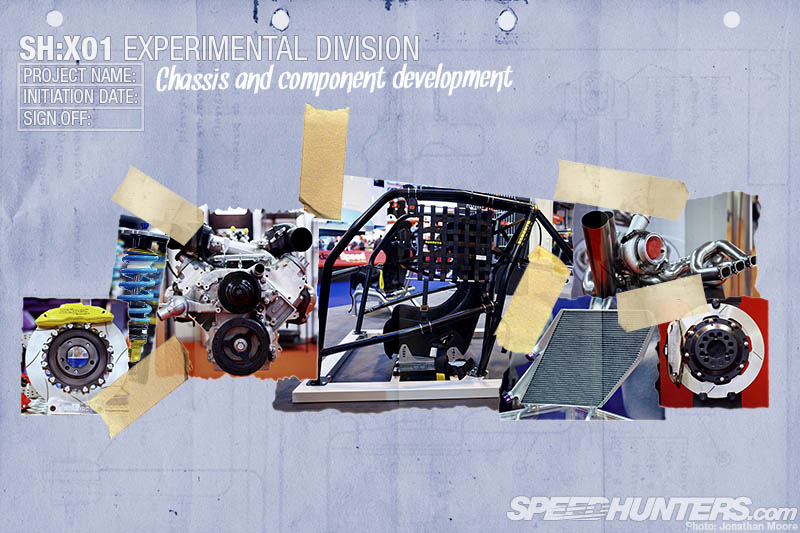 So, it's not like there's a shortage of choice if you want to buy a complete car. But how about if you want to build it yourself?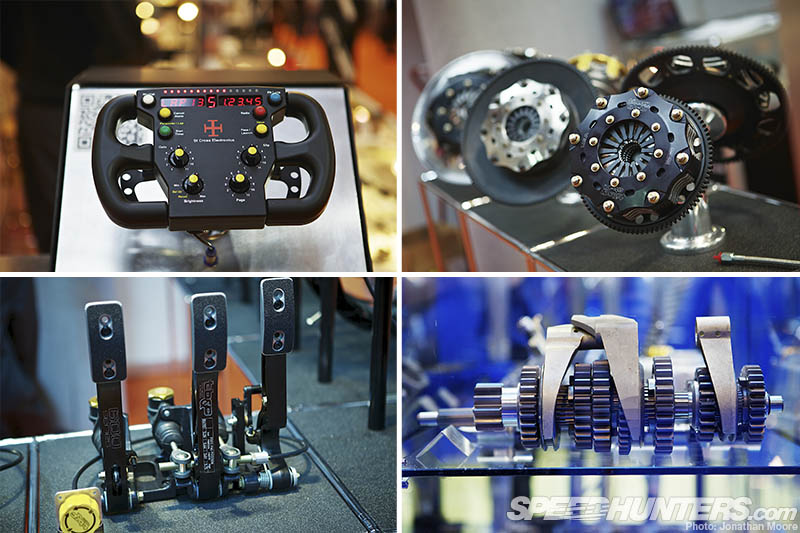 Enter the Engineering Hall and a whole range of suppliers who would allow you to effectively walk out with every component you'd need by the end of your day at the NEC.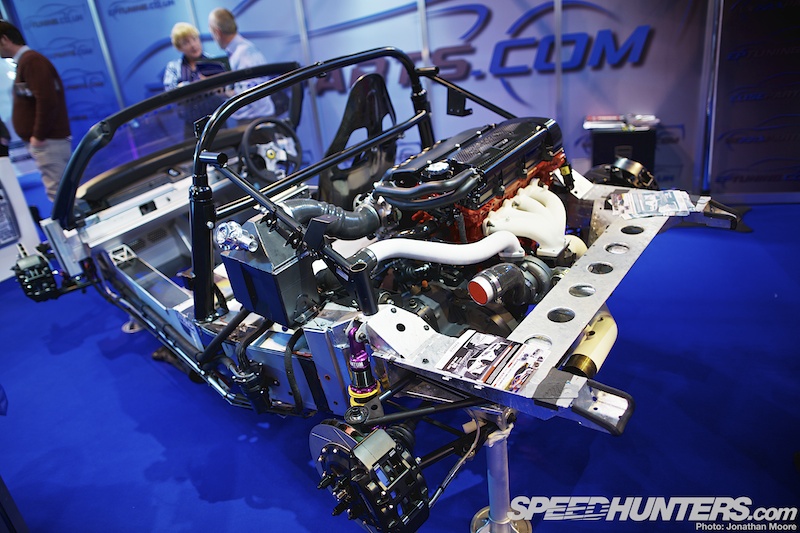 There are a whole lot of firms who concentrate on one car, like this company specialising in Lotus Elises. An Elise is currently top of my shopping list… Though I'm not sure it would be as well appointed as this one!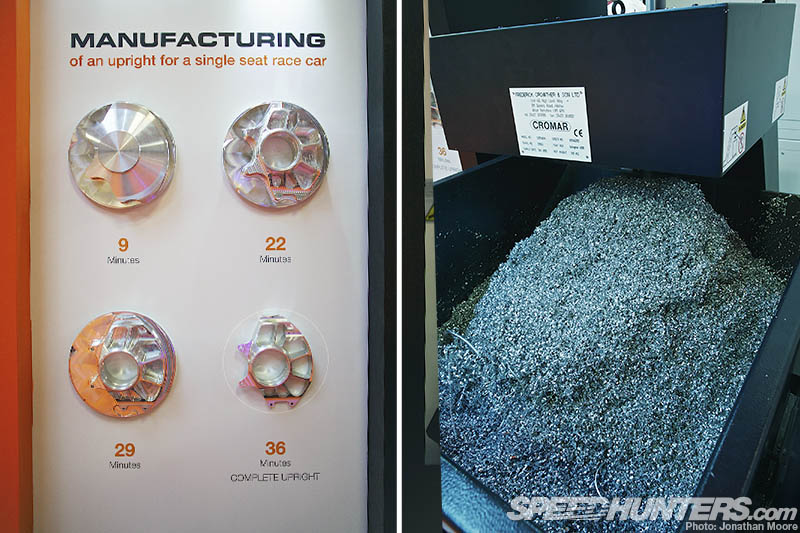 The Engineering section demonstrated the cutting-edge technology that's available to anyone with the resources. Carbon parts and high-end machining is no longer the preserve of just the F1 teams.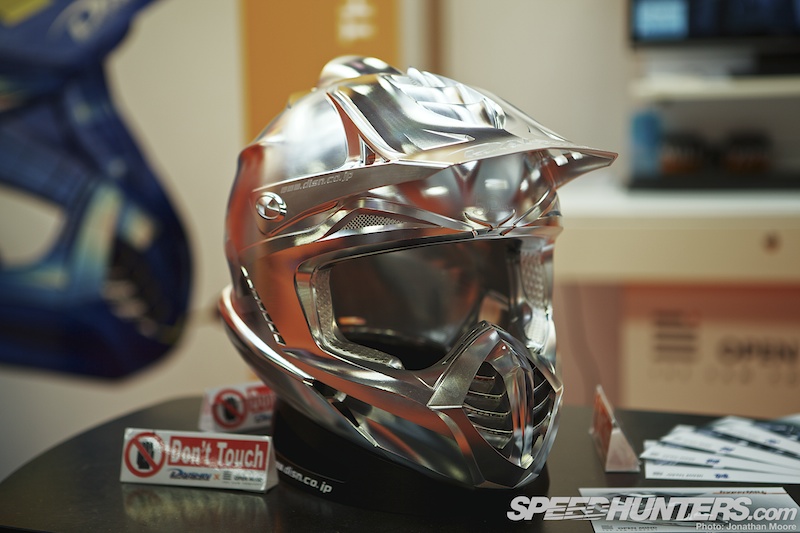 The precision that can be achieved with modern manufacturing is stunning.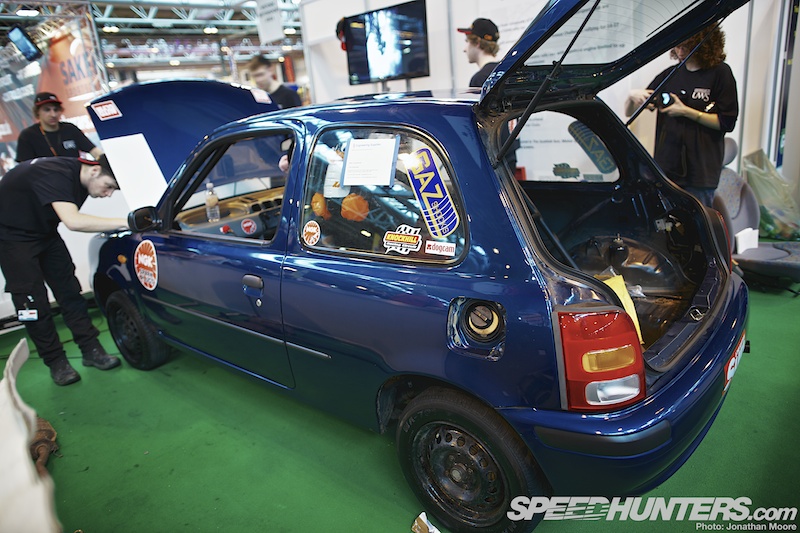 But it's also possible to get into racing without spending thousands of pounds. You just need the will – and the help of some friends. Students from the Motorsport Club of the University Of West Scotland were building up this Micra to F1000 rally spec – live at the show. The plan was to finish on the final day of Autosport, submit it to scrutineering – and then go rallying!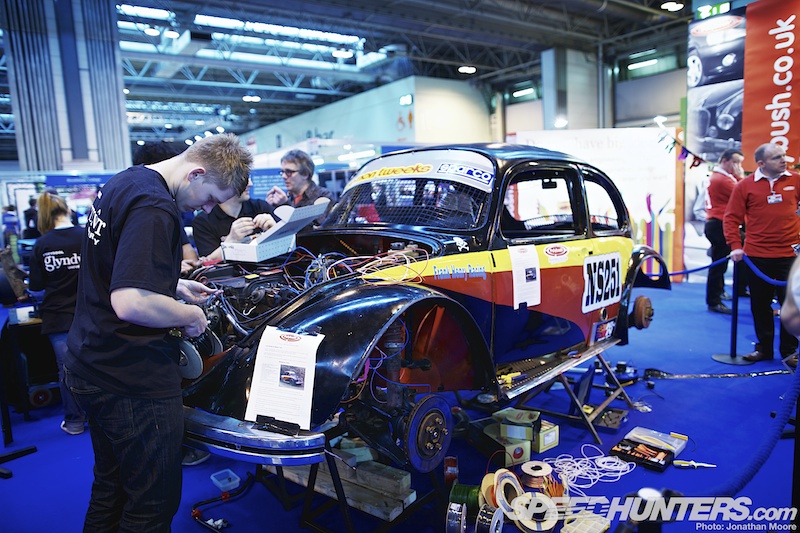 Around the corner, students from Glyndwr University were readying this 1303S Beetle for the 2013 National Auto Grass Championship: a VR6 2.8-litre with triple carbs was being installed up front, with Bilstein shocks and an Audi Coupé rear beam axle also on the menu.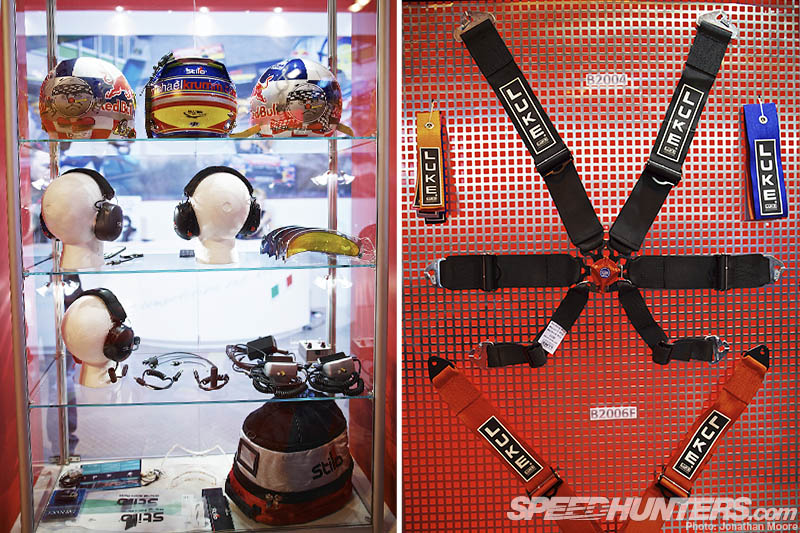 As the squishy bit behind the wheel is rather important, manufacturers of helmets, belts and seats were also out in force.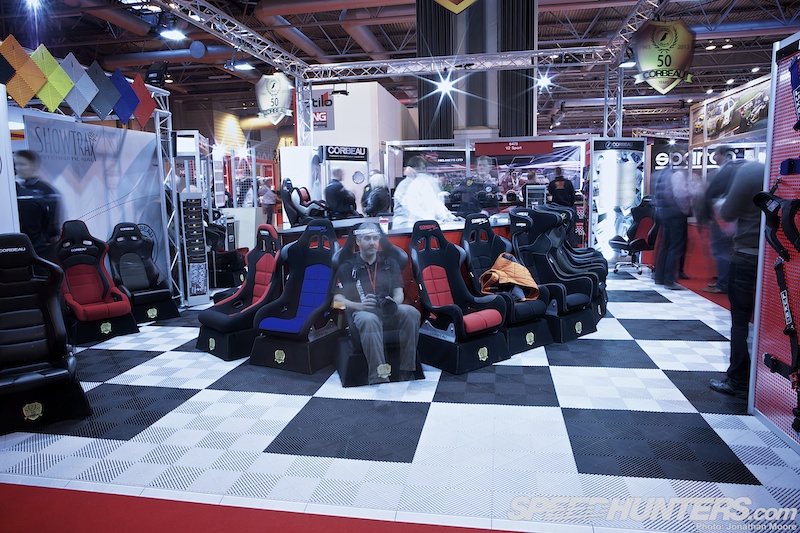 Getting the latest into on racing seats at least allowed the opportunity of a quick sit-down between long exposures…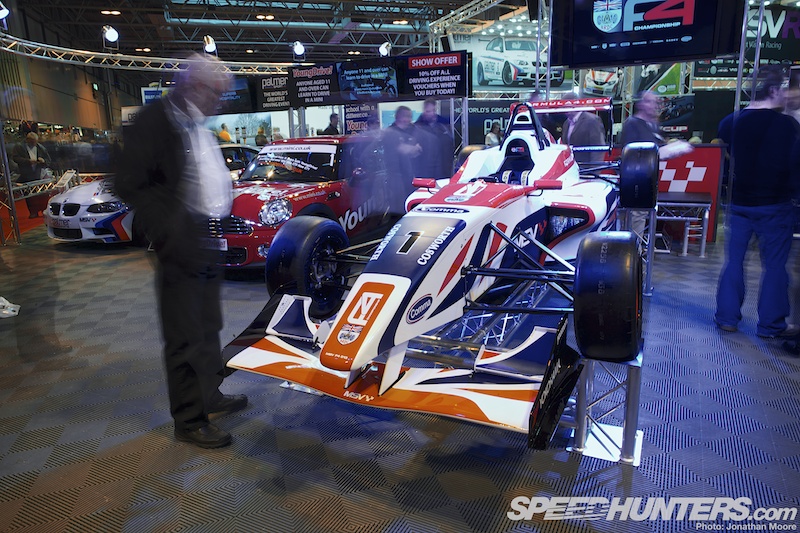 Getting involved is really the main aim of Autosport. It's about giving people the itch to take part – and then the means to do it.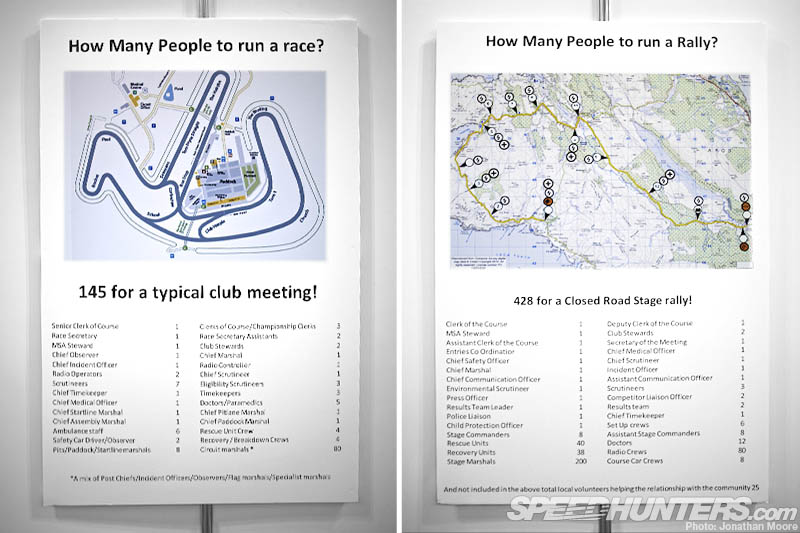 That doesn't necessarily have to mean getting behind the wheel: for every driver there are hundreds of people working behind the scene in teams and, even more importantly, supporting organisations.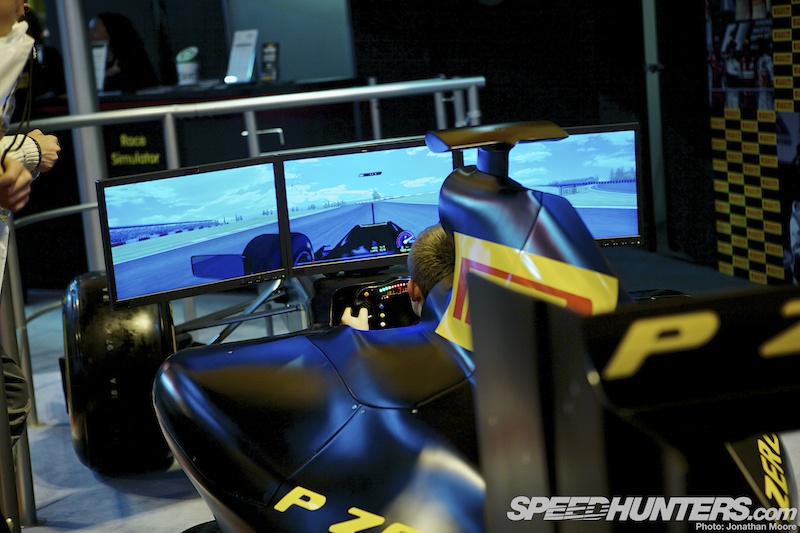 You can always get your kicks without leaving home of course. One of the things I really noticed this year was the increase in the amount of simulator equipment on show, both from the set-it-up-at-home and a you'll-need-to-rent-an-aircraft-hangar end of the scale.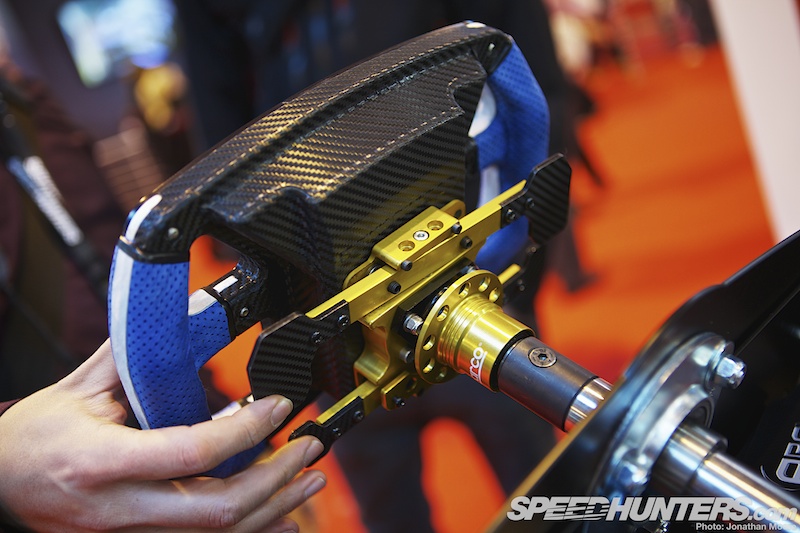 The quality of sim gear now is truly astounding: I thought I used to be pretty up there with a rubberised wheel and pedals, but now authentic racing equipment is repurposed for the well-appointed living room.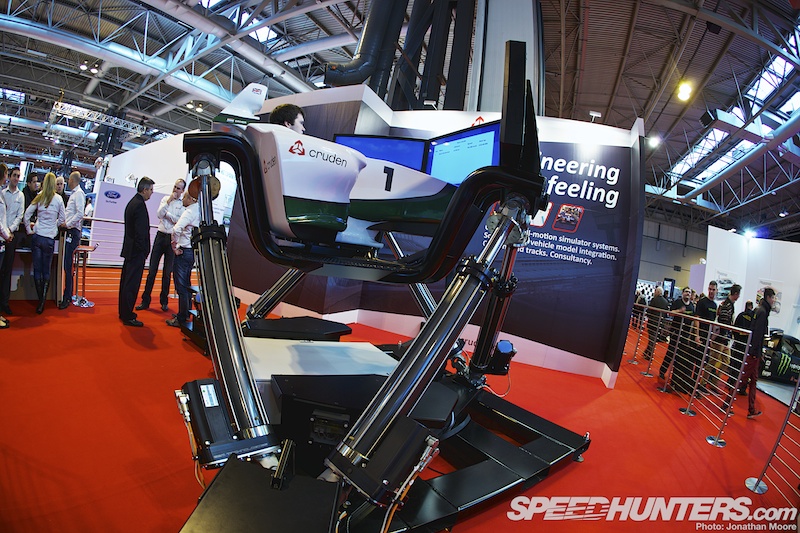 The most impressive of the set-ups are RoboCop in their stature. Please put down your wheel. You have 20 seconds to comply.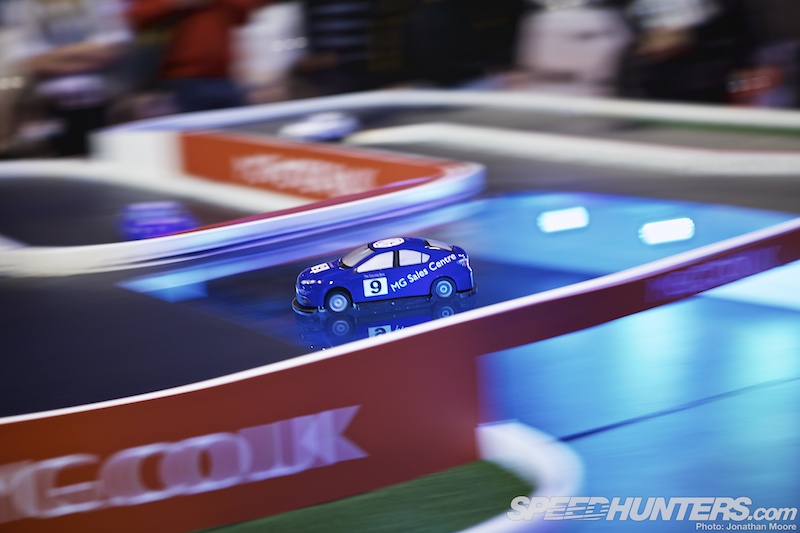 Me? I'd even be happy with a thumb controller.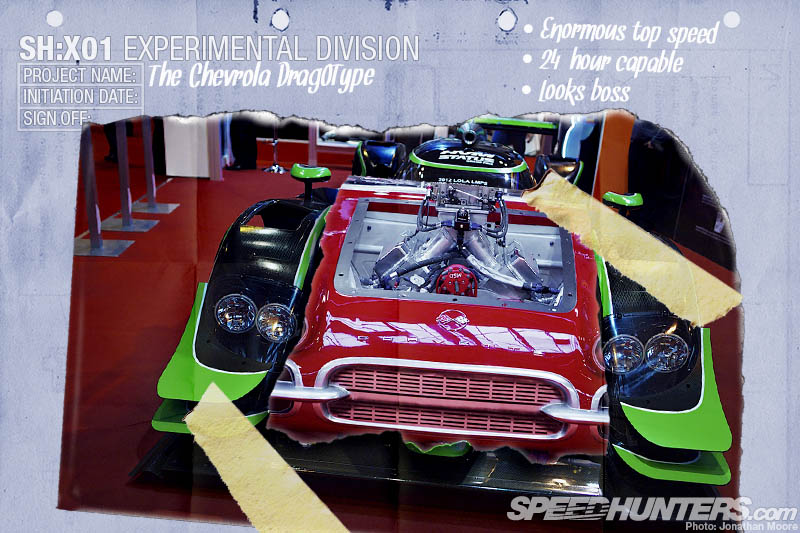 You can tell I had rather too much fun thinking up Speedhunters Skunkworks car mash-ups from the fantastic array I saw at Autosport. As a motorsport nerd these kind of shows are a fantastic way of passively soaking up the sport. But it also shows that Autosport is effective at its main purpose: more than ever I'm determined to get out and race more this year.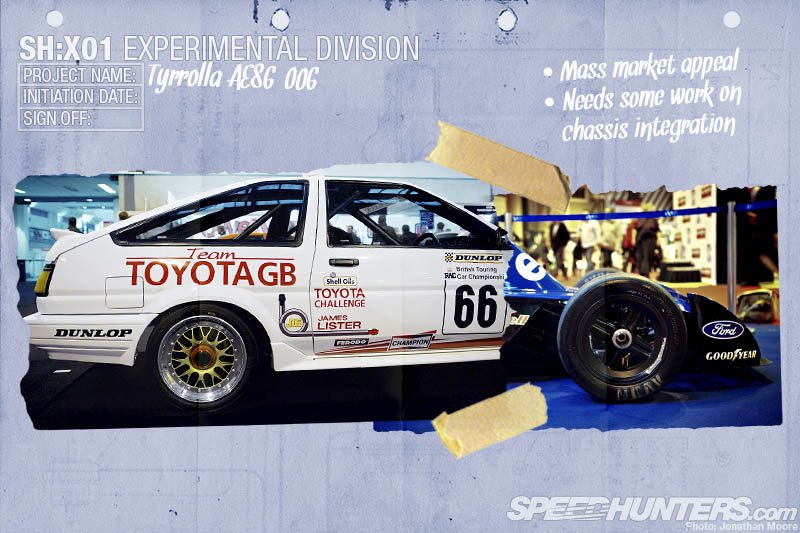 So, let's see what we find out on track during 2013. And you never know, maybe someone is already working on some of these projects for 2014?…
Jonathan Moore
More from the 2013 Autosport International Racing Car Show