With so many '70s and '80s cars on show at last weekend's 'V' 4&Rotary Nationals in New Zealand, it seemed only right that I dedicate a whole post to the old school. And as I mentioned in my first post from the event, I'm going to kick things off with one of my favorites. Although by no means the most modified oldie car at the show, this rotary-converted 616 sedan oozed style reminiscent of a bygone era of Japanese touring car racing. That, and it wouldn't look one step out of place at the JCCA New Years Meeting either.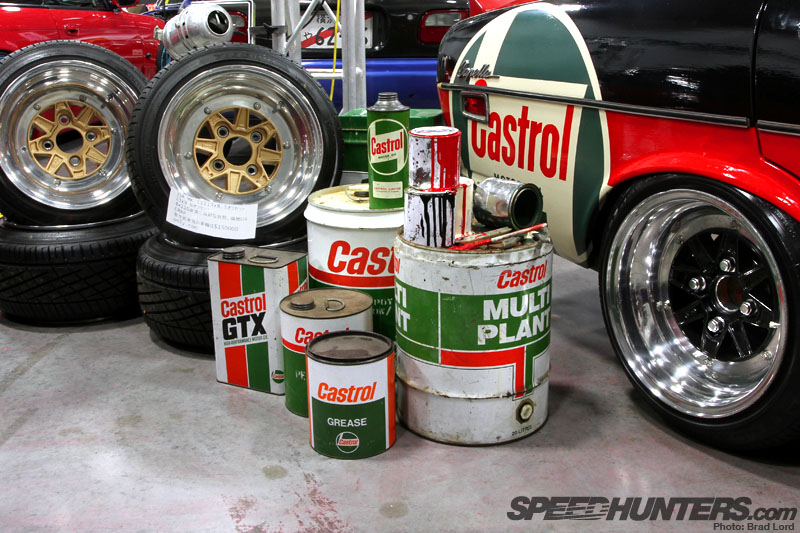 I love the detail, right down to the hand-painted black-over-red scheme and retro Castrol livery – especially with its off-white hue. Of course, a super-low ride height and fat SSR MkIII rims have helped the cause as well.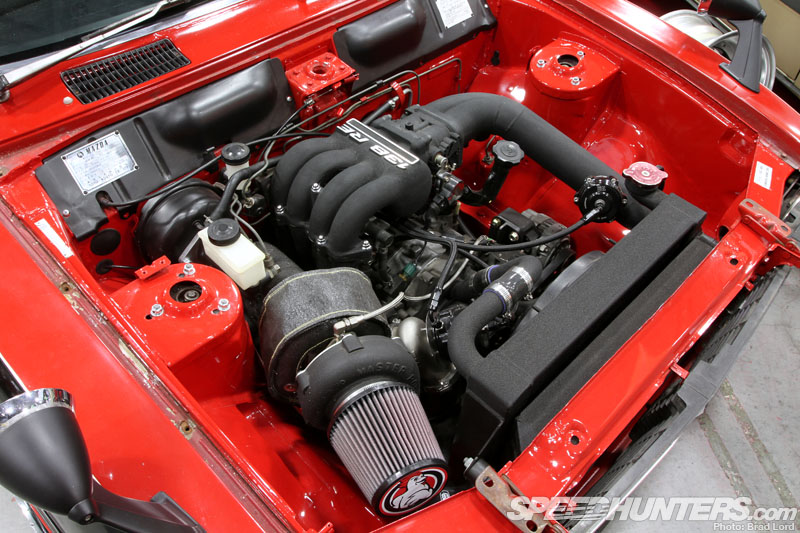 I was a little surprised to find the 616 retro-fitted with a late-model 13B engine and big single turbo conversion, rather than an old school ported naturally aspirated set up. It's a nice juxtaposition though. This little car certainly isn't going to be short on power!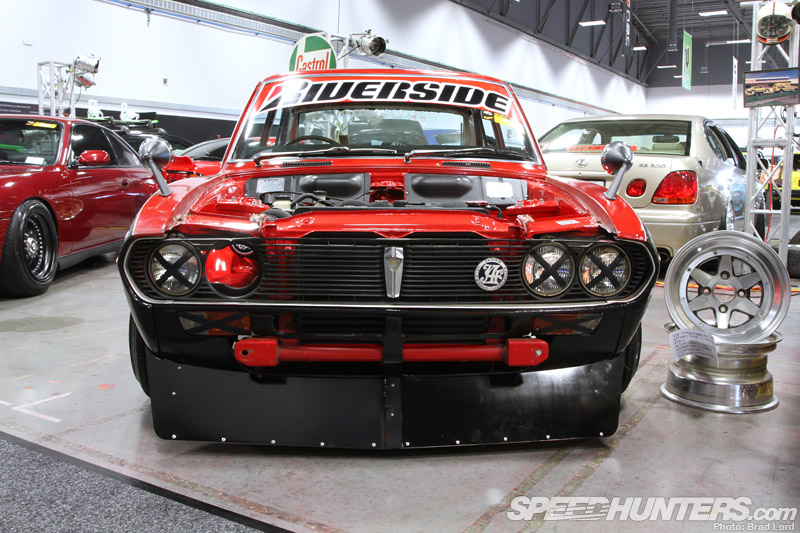 Although outwardly complete, it looked like the owner still had a little bit of work to complete inside the car; and perhaps (hopefully) in the same vintage racing vein as the exterior. One thing's for certain: we definitely need to take a closer look once it's all done!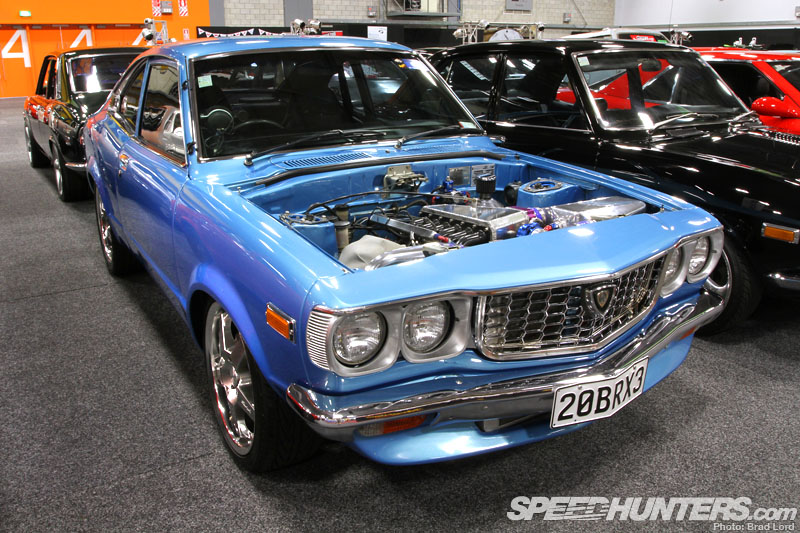 The 616 was just of many cool old school cars on show at the Nationals. From show-quality builds…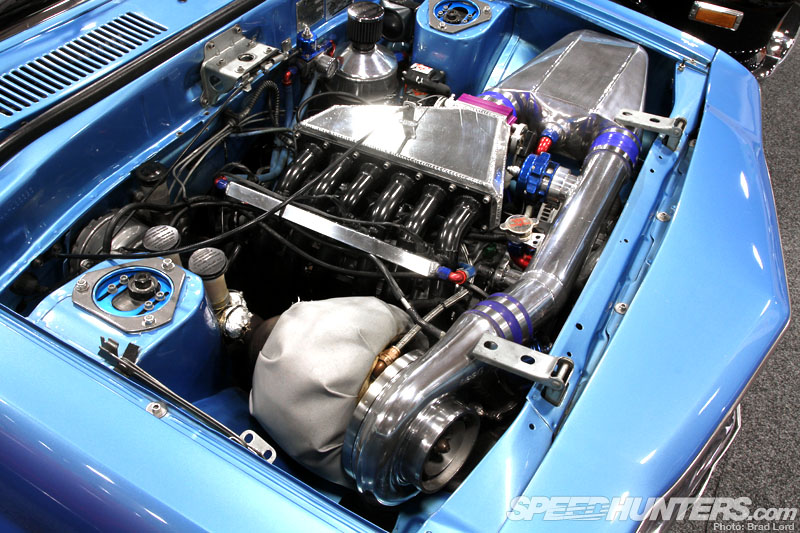 …in this case a '74 Mazda RX-3 coupe with a high-powered 20B triple-rotor motor…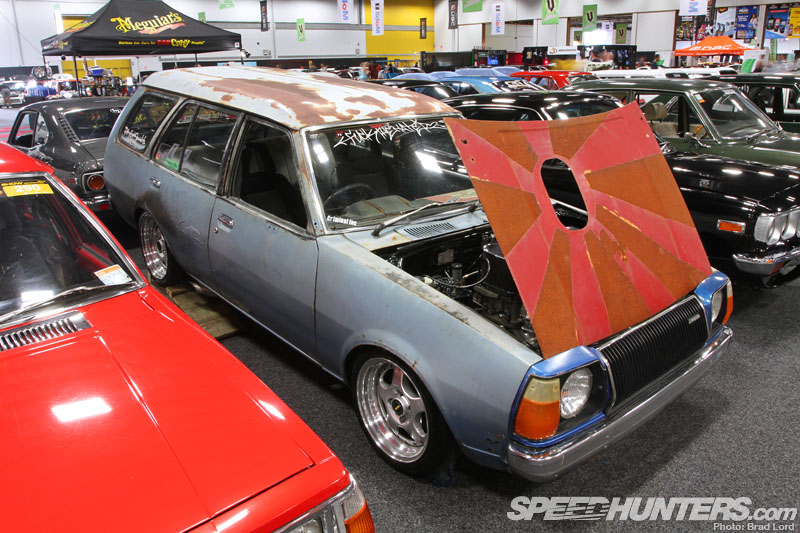 …to less-polished creations, like this naturally aspirated skid machine – the show had cars to appease all tastes.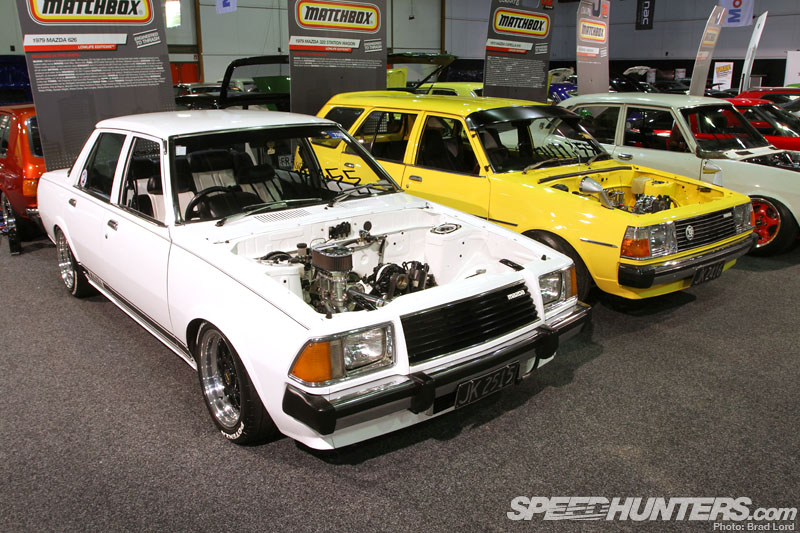 As original Mazda rotary-powered cars from the late '60s and early-to-mid '70s have always commanded good money in New Zealand, for a long time Kiwi rotor-heads have looked to other rear-drive Mazda options as a basis for conversion.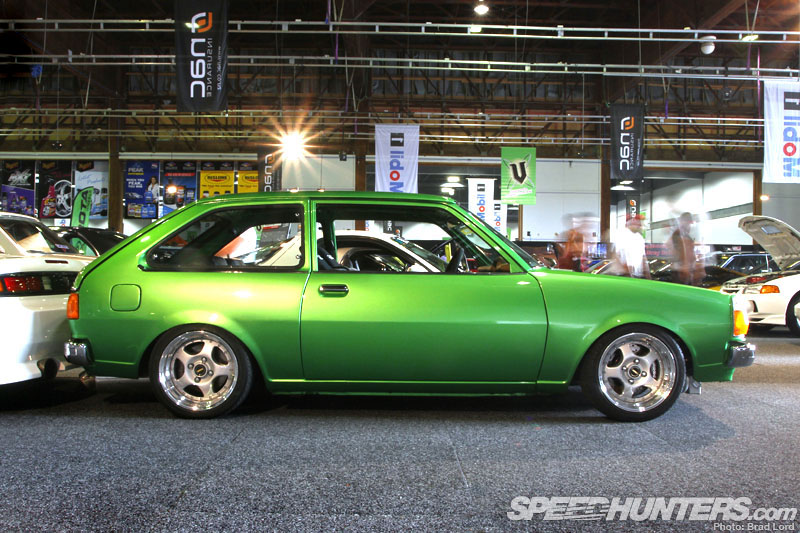 In that respect the humble 323 variants of  late '70s and '80s vintage are by far the most popular, not to mention simple to convert from four-cylinder to RE power. These cars now make up the basis of a large slice, perhaps even a majority share, of New Zealand's old school rotary population.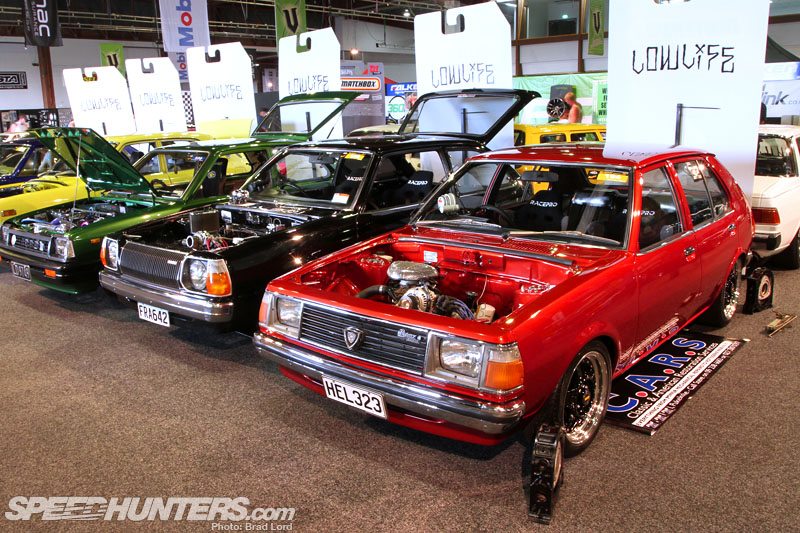 Which in turn has pushed up the price of those cars – especially if they're in original condition and ripe to be 'rotor-rized'.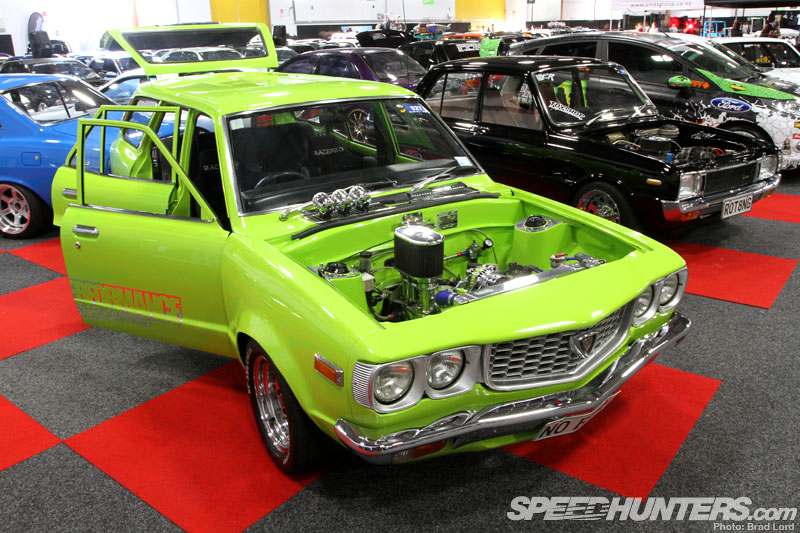 Of course, there are no shortage of genuine cars too, like this rare, right-hand-drive 1976 RX-3 station wagon…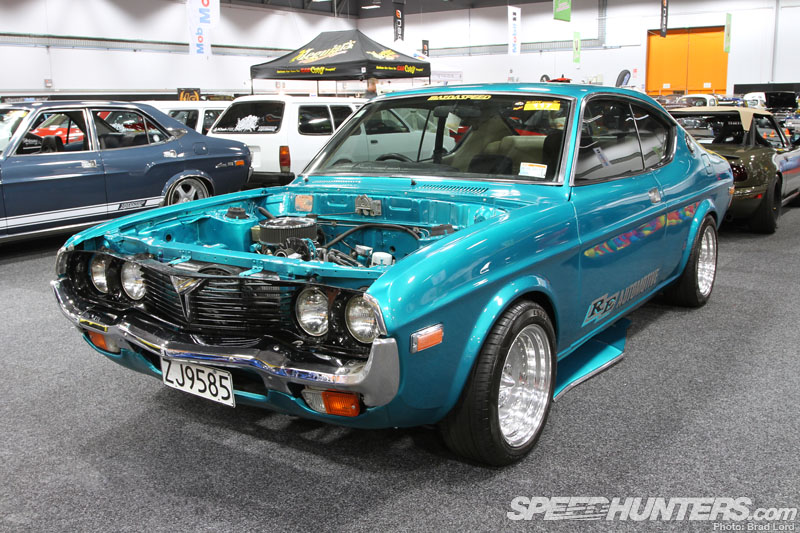 …and this simple but effective '74 RX-4 coupe.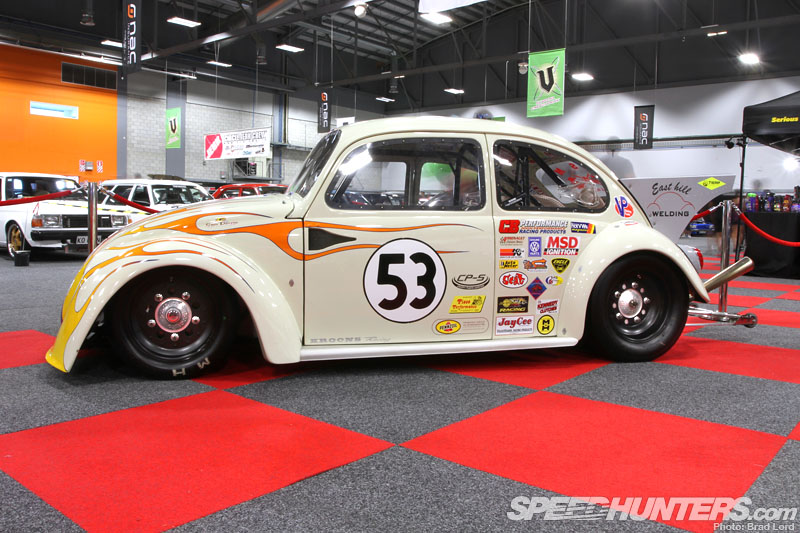 At the other end of the spectrum is the vintage VW scene. New Zealand's always been a little behind the eight ball when it comes to modified  – as opposed to faithfully restored – Beetles, Buses and the like. Hopefully this recent Swedish import, a modern-built Pro Stock adaption of 'Herbie', might inspire a few people into action though, because it's seriously cool.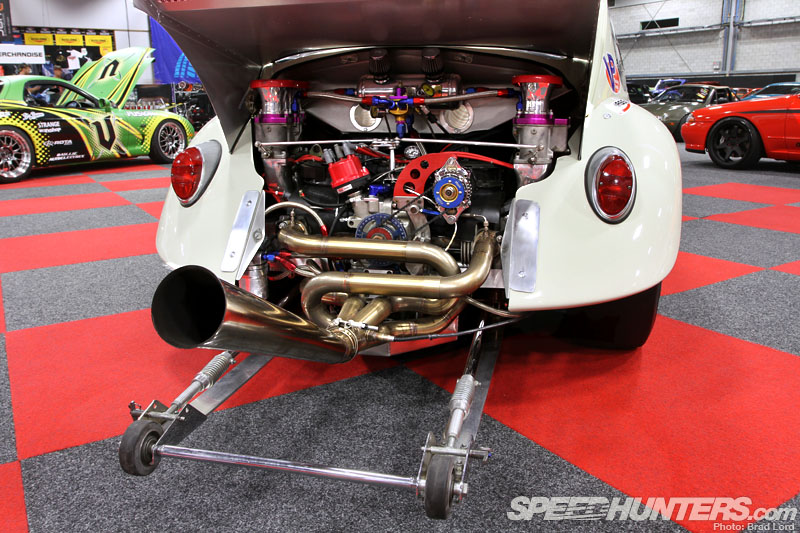 If the body isn't cool enough the built 2.4L flat four with 910 Autocraft heads and twin Geers Terminator carbs certainly is. You gotta love that exhaust manifold and stinger pipe too! I can't wait to see this thing run – it's good for 10s I've been told.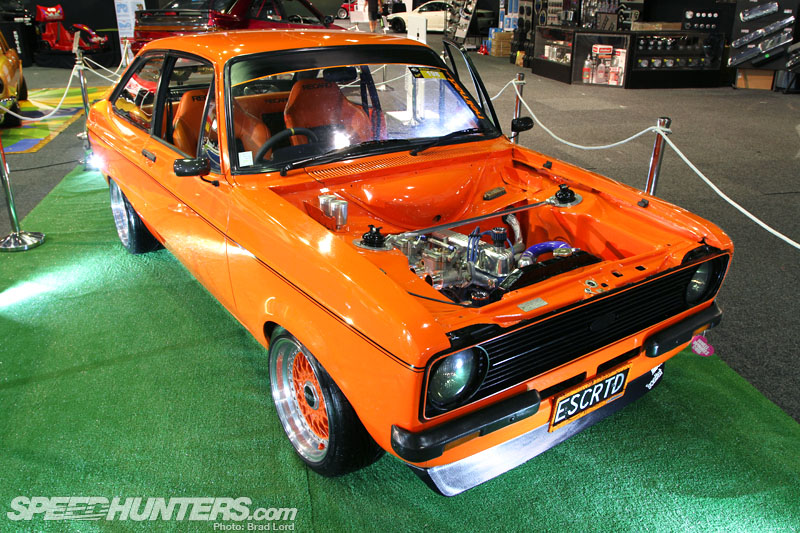 Old Fords on the other hand have a good following, mainly thanks to the thousands upon thousands of Cortinas and Escorts that were sold here during the '60s, 70s and early '80s.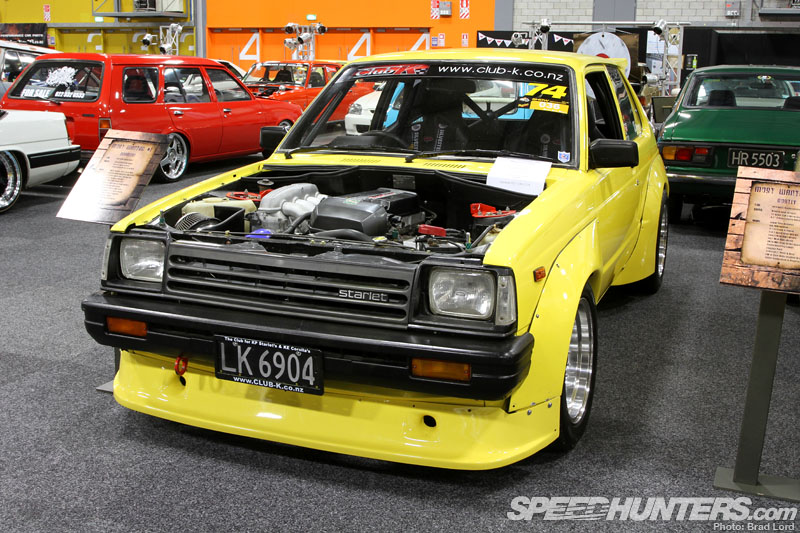 And the same goes for Toyotas. This track-spec TRD N2-kitted '84 KP61 Starlet has broken convention with a Beams 3S-GE from a Toyota Altezza instead of a 4A-G.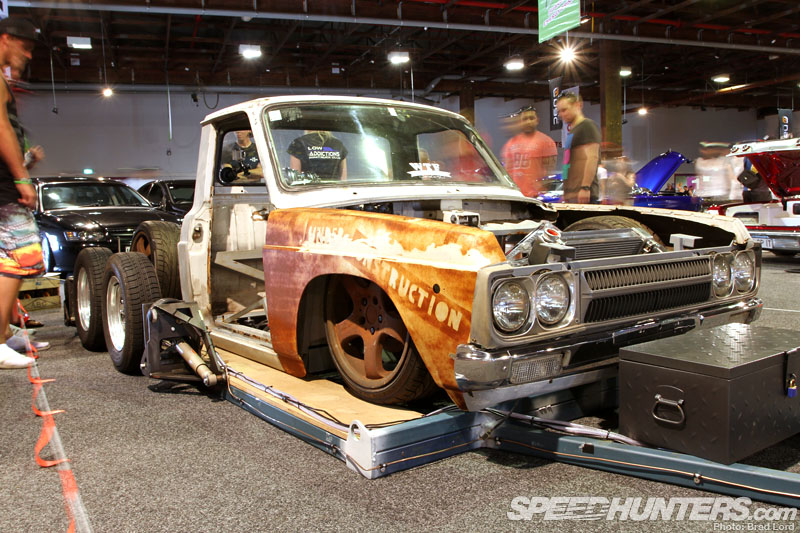 A work-in-progress that seemed to be attracting a lot of attention was the Pimp Palace Customs '77 Mazda B1600.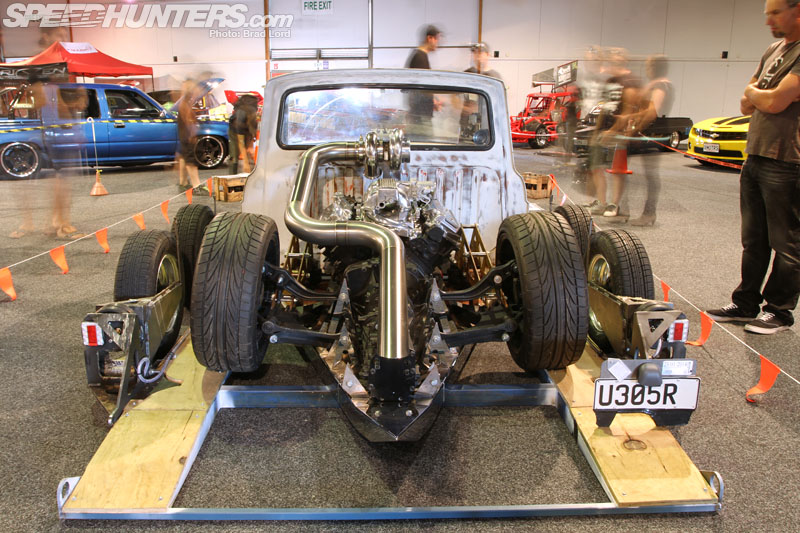 Built over a brand new custom chassis, PPC's project has some really nice engineering and cool details to boot. Oh, and a mid-mounted Toyota/Lexus 1UZ-FE V8 complete with high-mount Garrett GT42 turbo, and backed up by a Subaru 4WD gearbox that's been converted to a 2WD transaxle. I really like where this thing is going…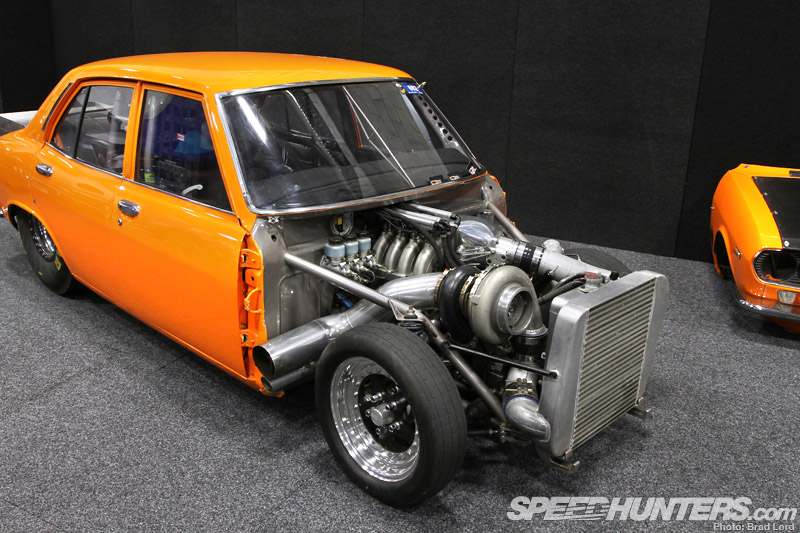 It was good to see this RX-2 finally back together after a five-year hiatus, and looking very purposeful now too. Unfortunately for the team behind the car, there's now an engine malfunction issue to resolve before we get to see it out on the strip again.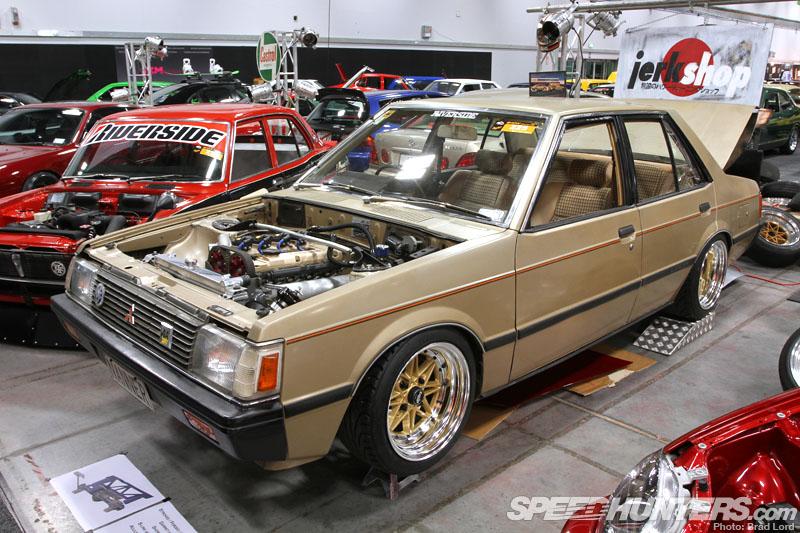 While there are only a handful of genuine EX Turbo Lancers left in New Zealand, there's no shortage of Grandma-spec machines. That, of course, makes them ripe for tuning. Apart from the obvious external upgrades – namely Work Equip 03 rims and a suspension drop – this particular car features a custom designed and fitted 5-link adjustable rear end, and a shortened-to-suit L200 commercial back axle with LSD. Why?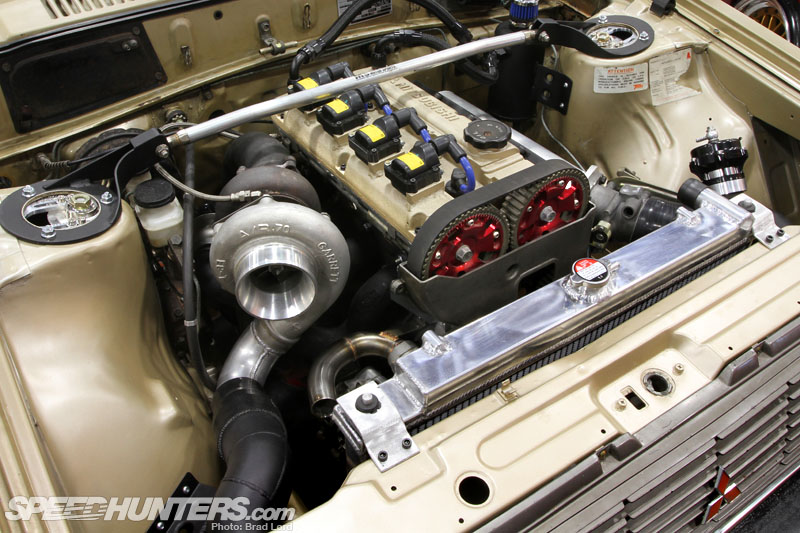 Because of a built Mitsubishi 4G63 complete with sizeable Garrett turbo now residing under the hood. This old girl should go very well once she's all finished off!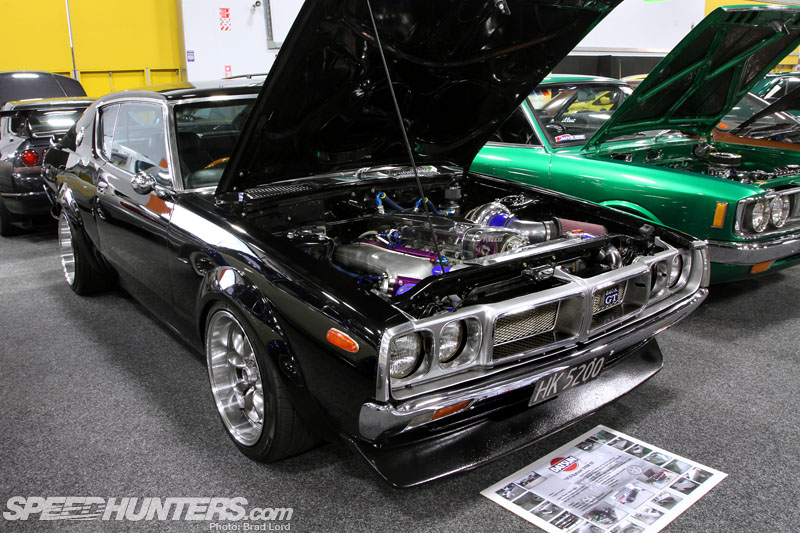 And so too should this New Zealand-new '74 Datsun 240K GT – aka C110 'Kenmeri Nissan Skyline GT-X.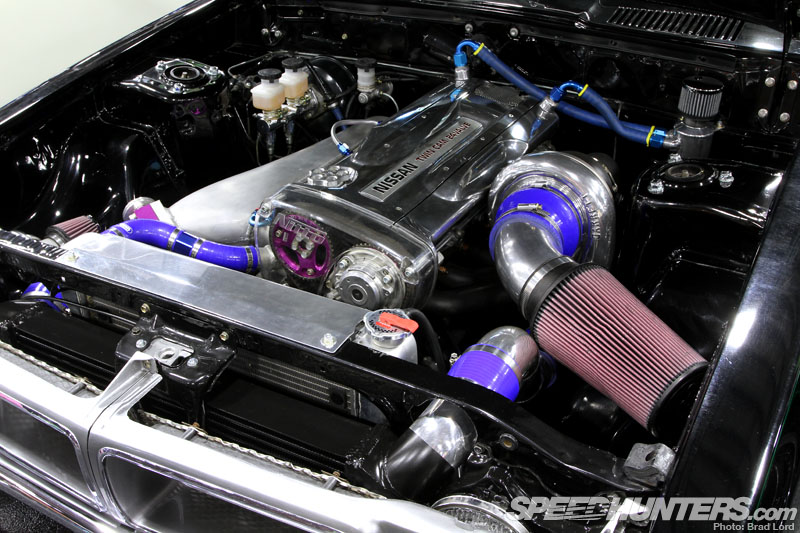 Although its body styling is subtle, the same can't be said for the engine room, where you'll find an RB30 with a Garrett T72 hanging off the side. The blacked-out intercooler up front is a nice sleeper-style touch.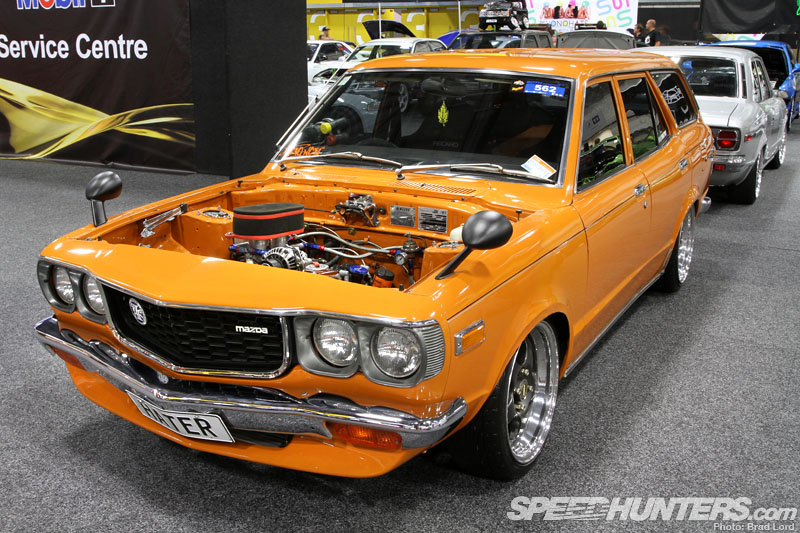 There's much to like about this '76 RX3-faced and 13B-powered Mazda 808 wagon too.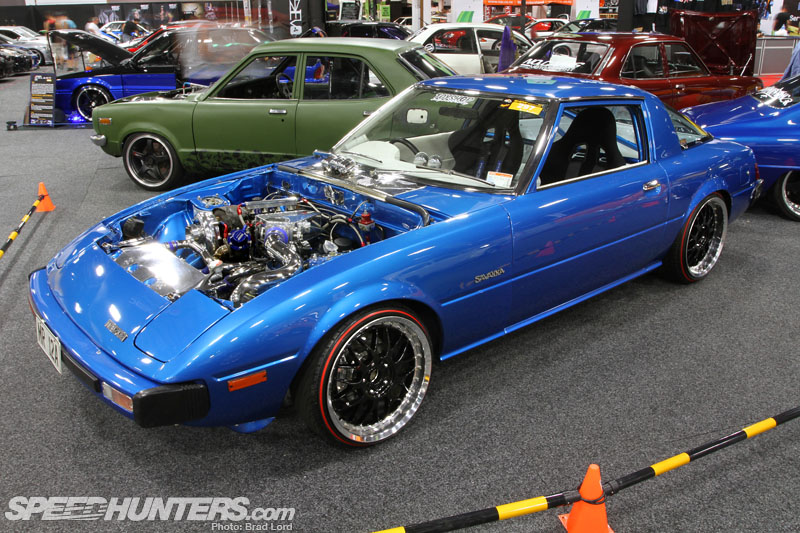 First gen RX-7s seemed a bit thin on the ground, but this unique 12A turbo car was one example repping the SA22C chassis well.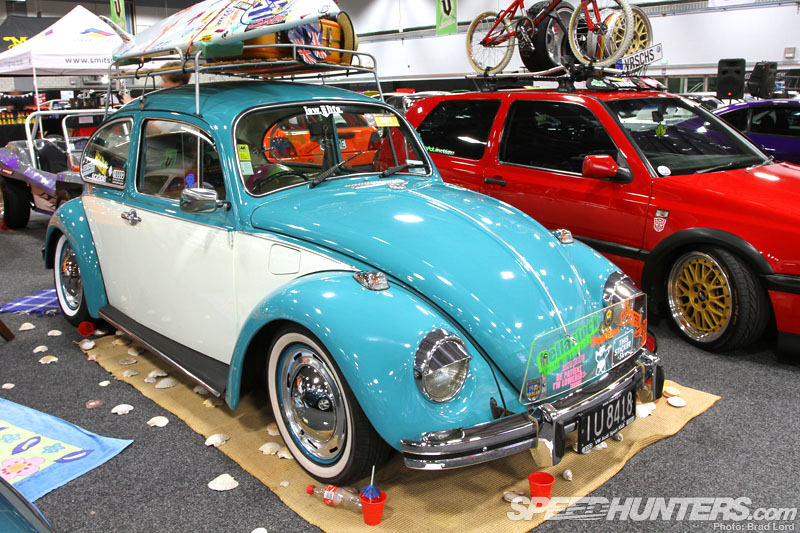 The ultimate beach cruiser? It's hard to beat a low, pastel two-tone painted Beetle!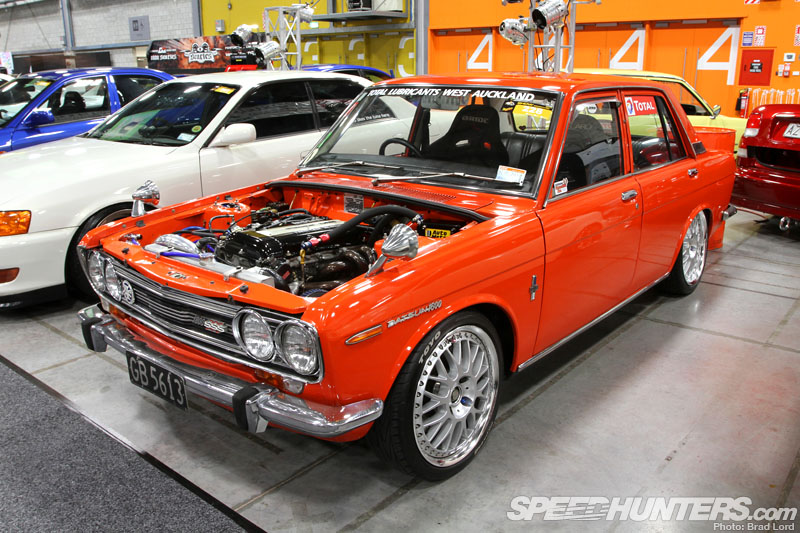 Back at CJC central I found this very clean SR20DET-powered Datsun 1600 (510). It's an old chassis/modern repower combo that goes perfectly hand-in-hand don't you think?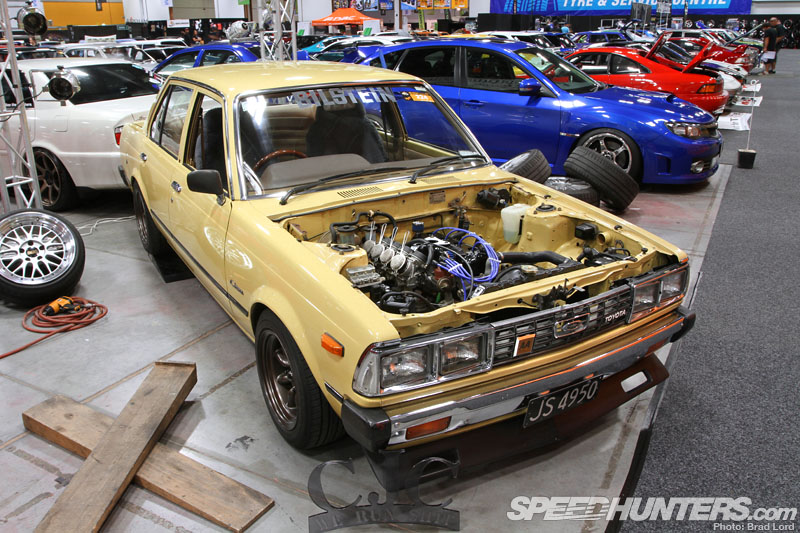 Opposite was this '80 Toyota Corona which appeared to be rocking its original engine (or one very similar to it), albeit upgraded with a set of four motorcycle carbs. Neat!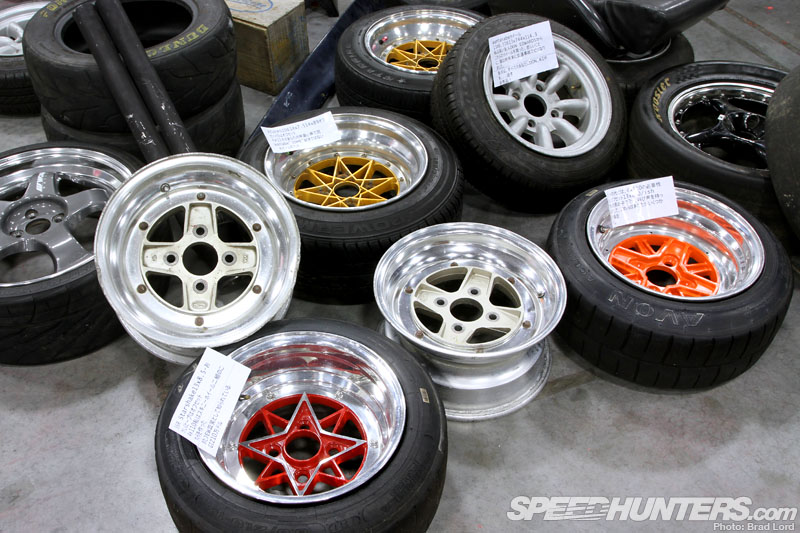 For sale in the 'CJC Jerk Shop'…but not really.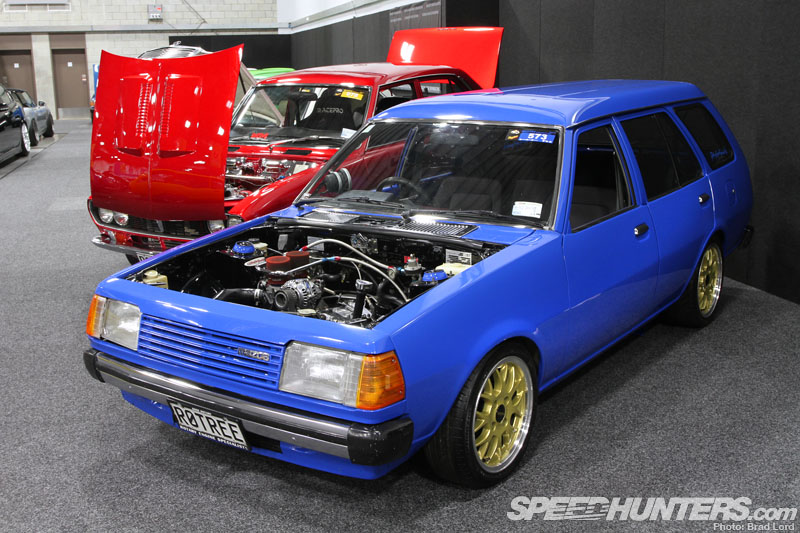 One thing that became apparent as I strolled the 4&Rotary Nationals halls pre-show was the shear number of cool old cars. This segment of New Zealand's modified car scene definitely seems to be on the up.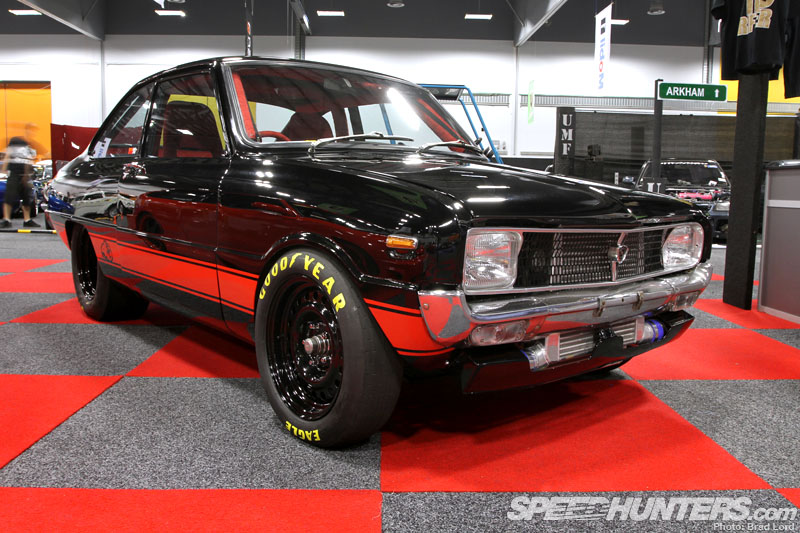 The guy behind the event is helping the cause too. Along with a 20B-powered RX-3 coupe, he just got his hands on this tough little 13B turbo-powered street/drag Mazda R100 out of Australia.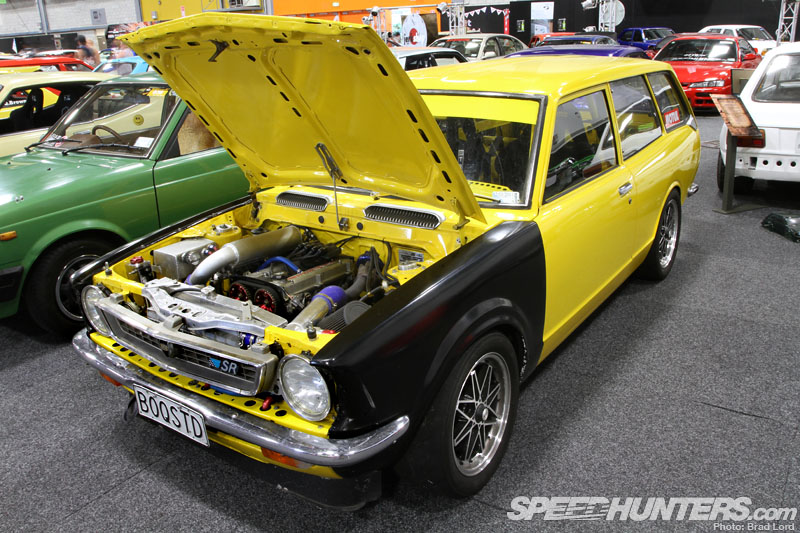 This stripped out and 'caged 2-door Corolla wagon has been on the scene for a while, but it's still a tough little package centered around a turbo 4A-G.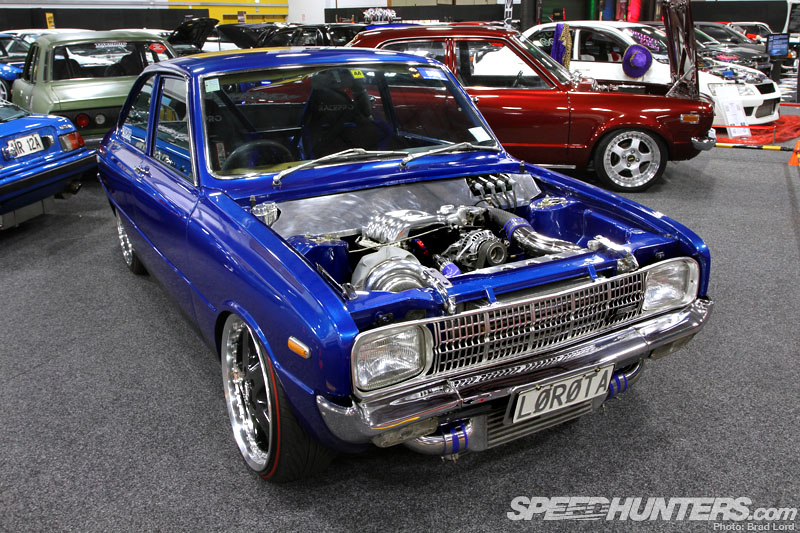 Big wheels on little old rotaries is an Australian-derived thing, but this R100 pulls off the look well with a set of Work Equips.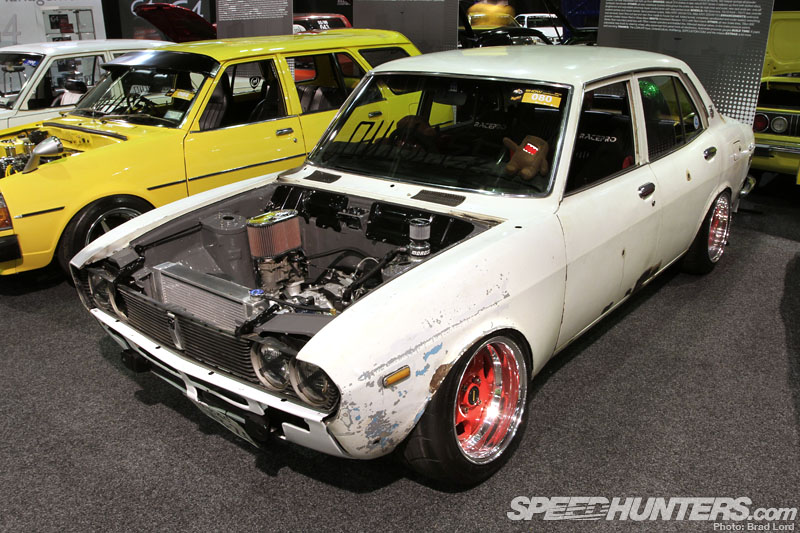 On the other hand this rat-styled and rotary-repowered 616 Capella sits perfectly on a set of Australian-made Simmons FRs – another popular wheel upgrade for old school rotaries, especially in their country of origin.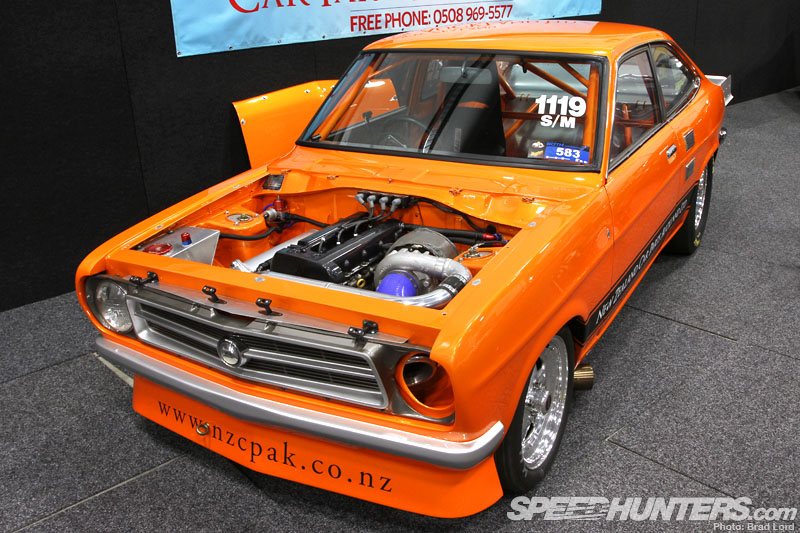 Who wants to see a feature on this immaculate 800hp-at-the-wheels, 8-second, Datsun B110 coupe?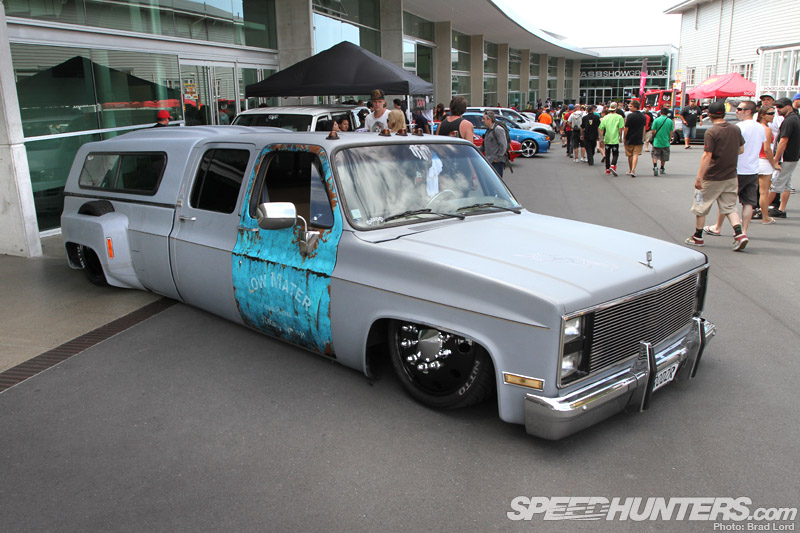 Outside the halls, Mike was showing off his '83 Chevy Silverado aka BRODZR. The crazy truck was getting a lot of attention…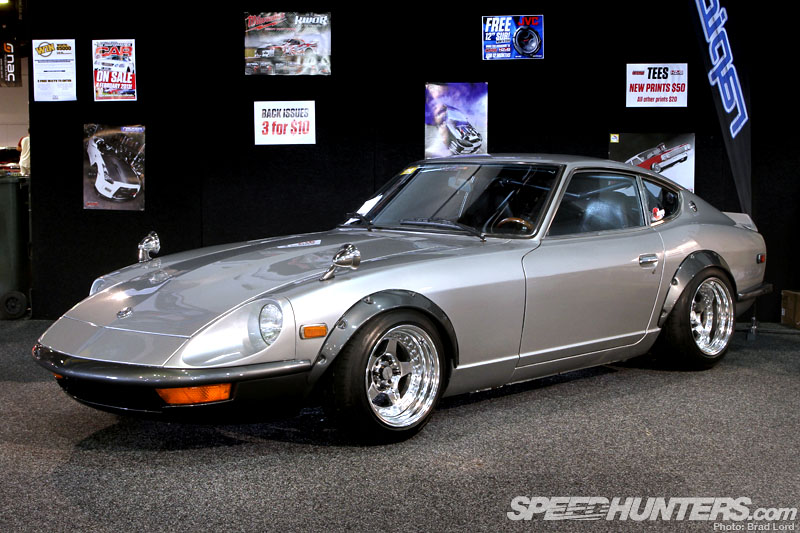 …as was Taryn from iheartstance's super-cool S30 260Z. If you haven't seen it already, make sure you check out Taryn's post on showing her car at the event for the first time here.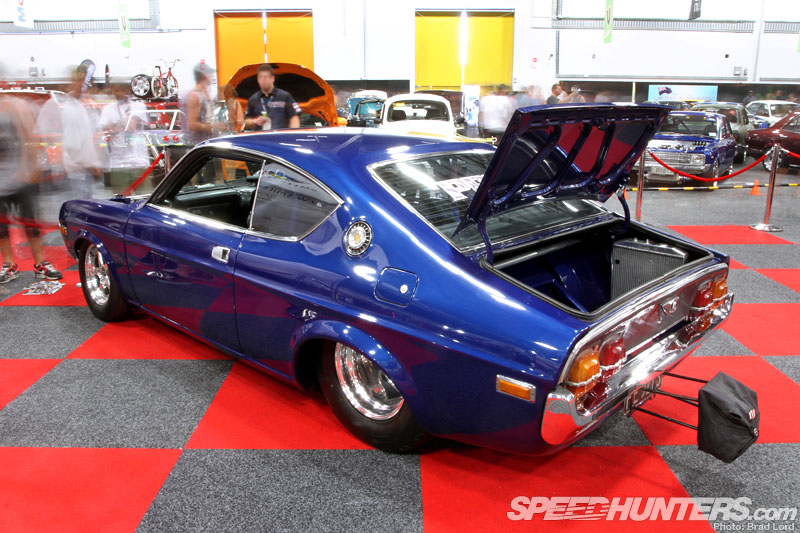 I think it's only fitting that I wrap up my coverage from the 2013 'V' 4&Rotary National Show with a few more photos of that '6B' RX-4.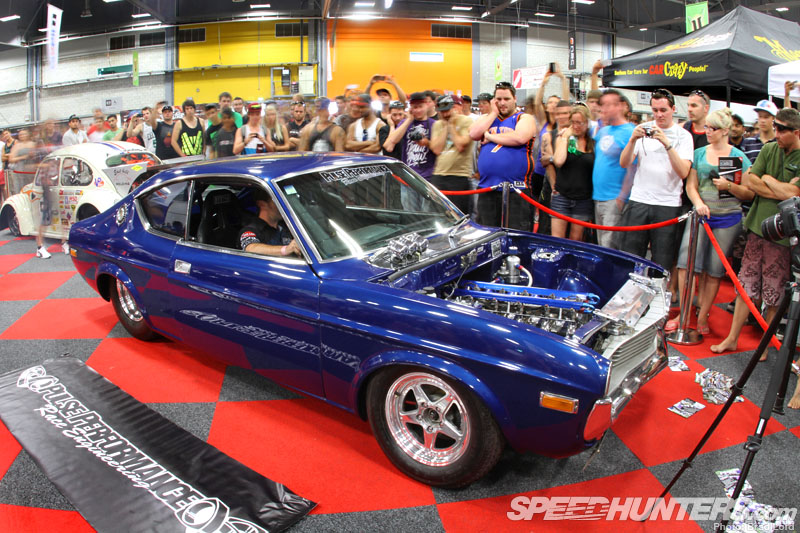 Because the crankshafts that make custom three-rotor and four-rotor motor possible are tooled in New Zealand, the local rotary tuning industry has really embraced the technology. In that respect it's awesome to see the first six-rotor being built by a Kiwi company, and fitted into a street registered car no less.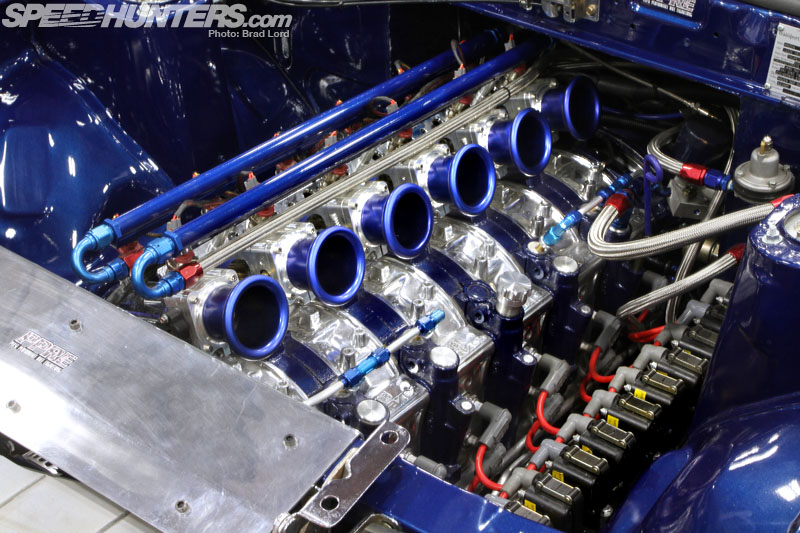 Whether or not anyone will attempt to go one better by another couple of rotors I'm not sure. Some said this wasn't possible, so never say never I guess! In the meantime I'm just looking forward to seeing how much power PPRE can extract from this crazy package, and what that will translate to when the RX-4 hits the strip for the first time. On the subject of drag racing, stay tuned for our final wrap-up from the event – day two at the 2013 'V' 4&Rotary Nationals…
Brad.