Vanning. It swept the USA during the 1970s in an explosion of side pipes, murals, and velvet interiors before it disappeared just as fast as it began. For a long time after, custom vans were looked at as embarrassing pieces of the past rather than nostalgic classics. That is changing though. During the last several years, more and more 1970s style custom vans have been popping up at events and at this year's Mooneyes X-Mas Party there was a separate area dedicated specifically to vintage vans.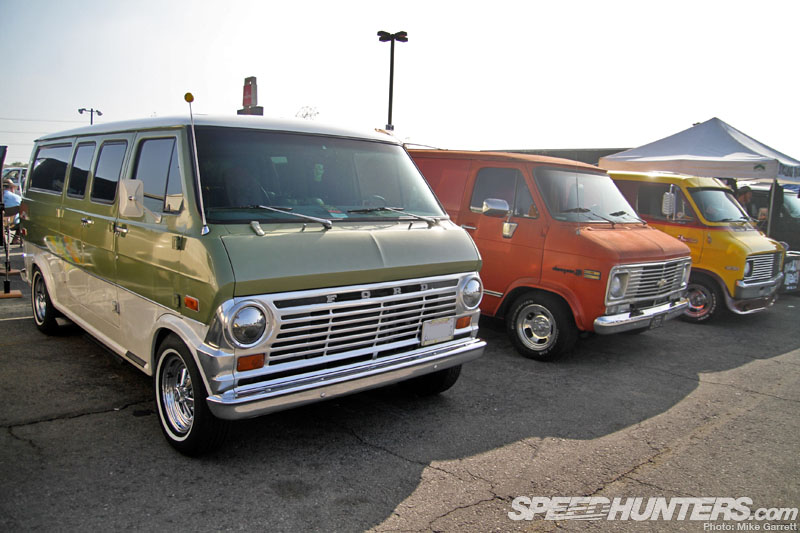 The result was not a small smattering of vans, but sizable display with around 30 examples present. For those that were around during the peak of vanning in the '70s it was nostalgic trip, and for the younger crowd it was a fine look at a movement that was long buried in automotive history.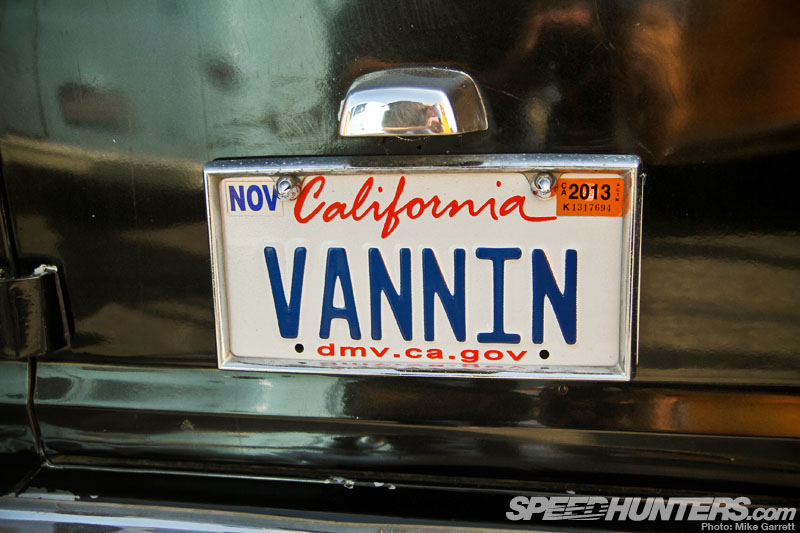 While I can't speak for the entire country, it appears that Southern California is becoming a hotspot of the vanning revival. There are even a few clubs dedicated just to vintage vans.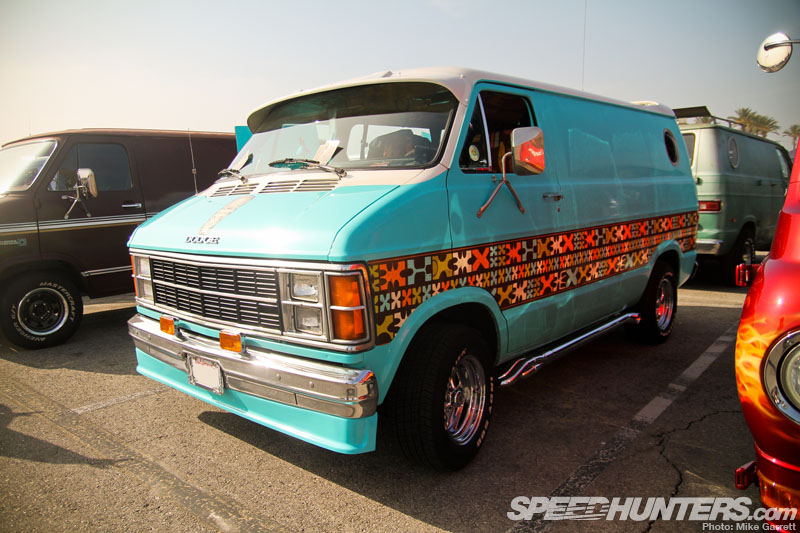 It was a difficult to tell which of the vans were actually customized during the '70s and which ones were modern recreations, but either way all of the period elements could be seen. This Dodge has covered all the basics, graphics, sidepipes, porthole windows, custom wheels, and a few spoilers for good measure.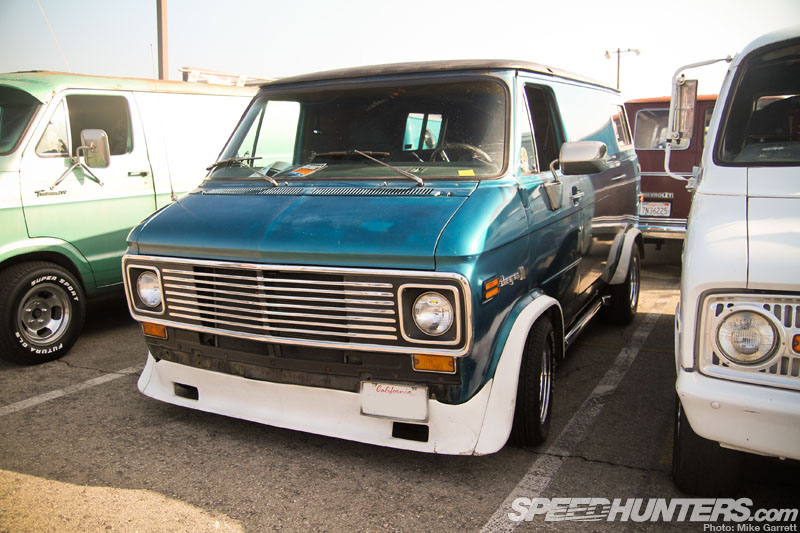 This Chevy meanwhile is sporting an aggressive set of fender flares and a big front air dam to match. Looks like it's ready for the IMSA circuit, doesn't it?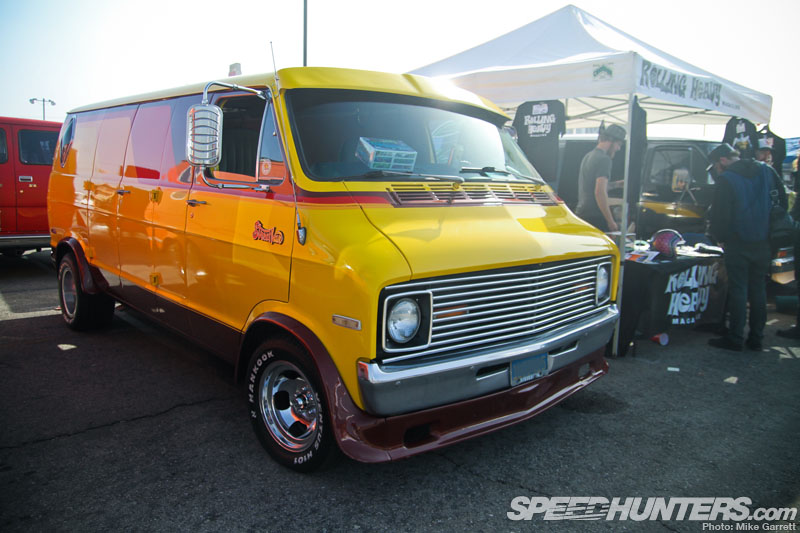 As an example of  just how big the vanning craze got during the '70s, Dodge actually released a factory custom version of its popular Tradesman Van known as the "Street Van".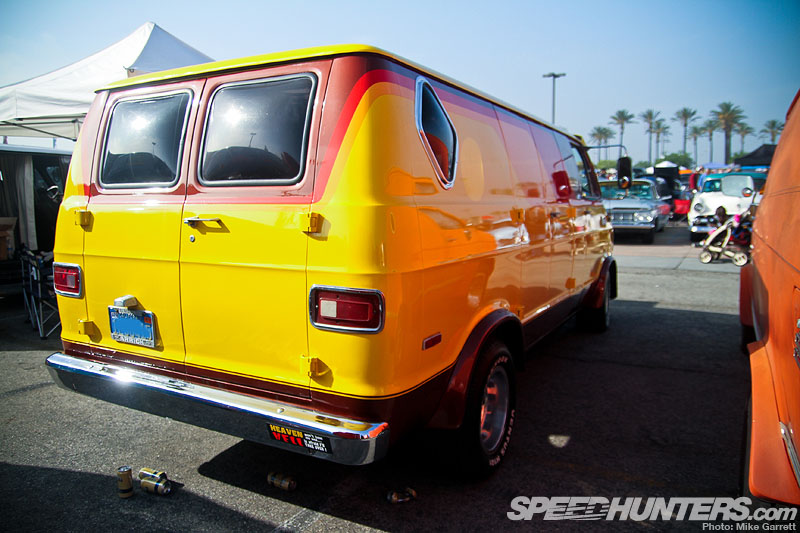 While they didn't sell in huge numbers, the Street Van could be had with just about anything a van freak could want, including a plush interior, wide mag wheels, and wild graphics.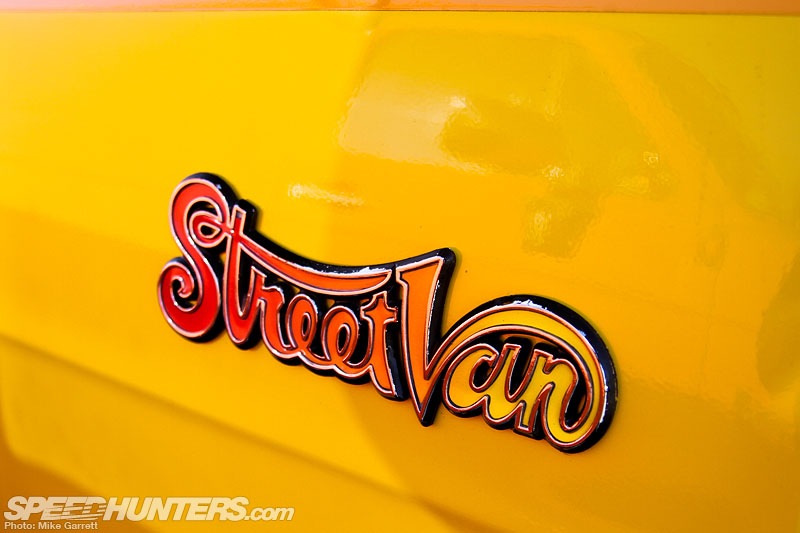 They were also identified by these awesome badges.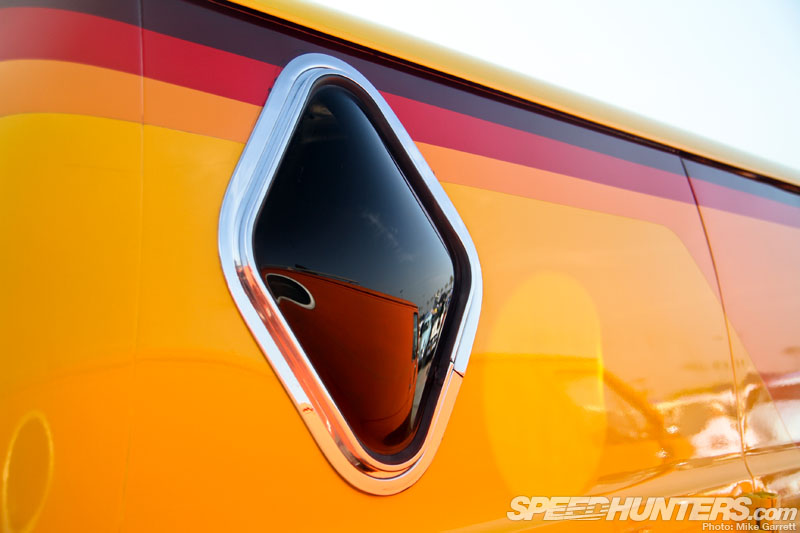 Having the right rear window design was crucial for your custom van. Some went with the classic porthole, while others went the diamond as seen on the Street Van.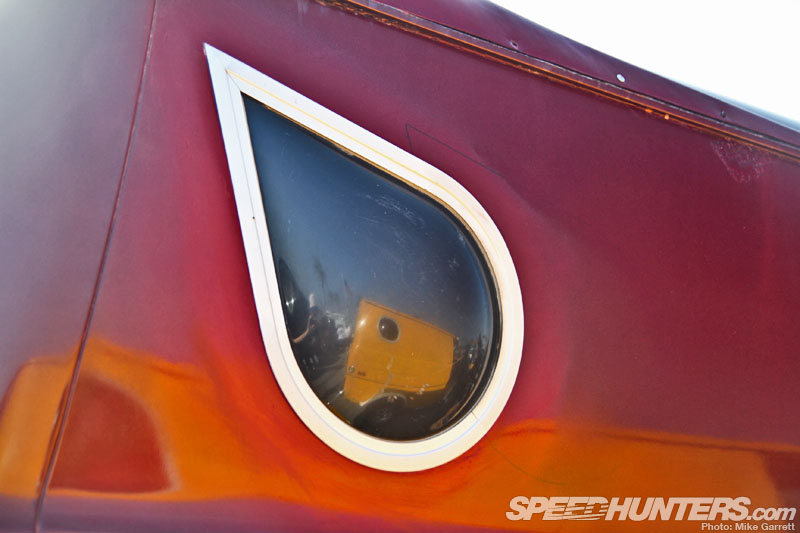 The teardrop design was yet another popular choice along with the good old heart shape. These were the sort of tough decisions that vanners had to make back then.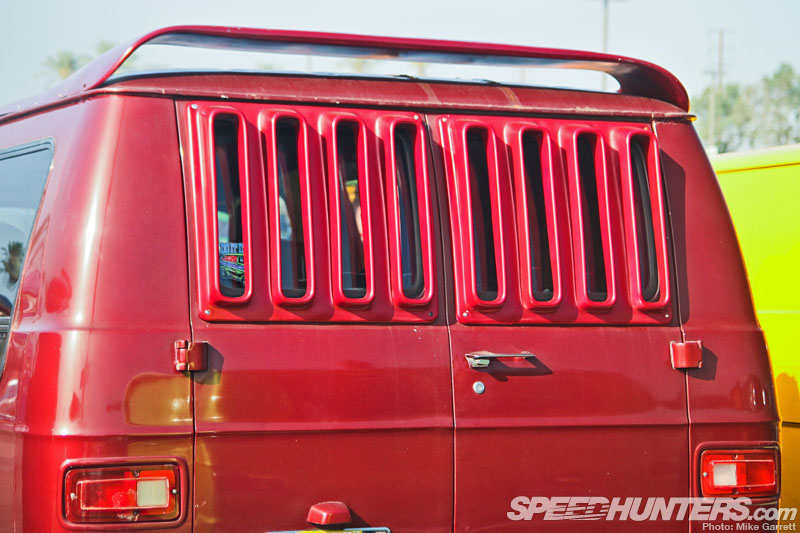 Ask any vanner, any real vanner. They will all tell you the same thing. You can never have too many louvers…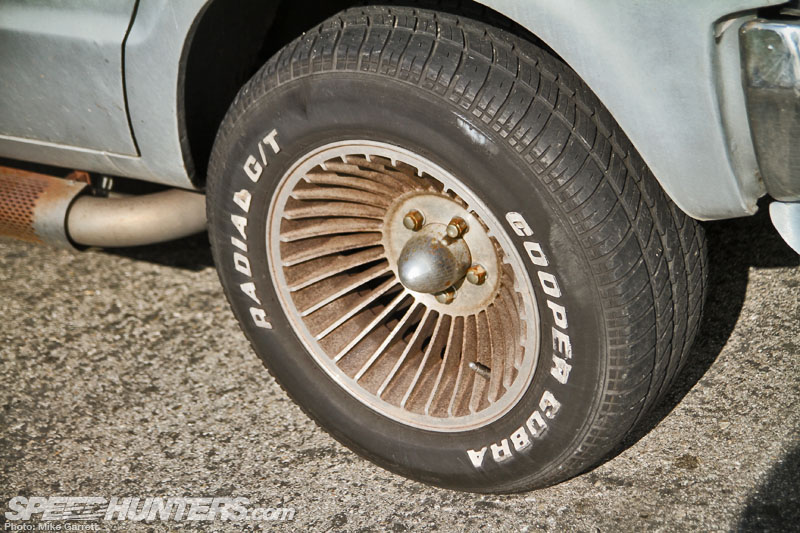 The selection of vans also brought with them an array of vintage wheels to match. Some, like these finned jobs with Cooper Cobra tires looked like they've been mounted for quite some time.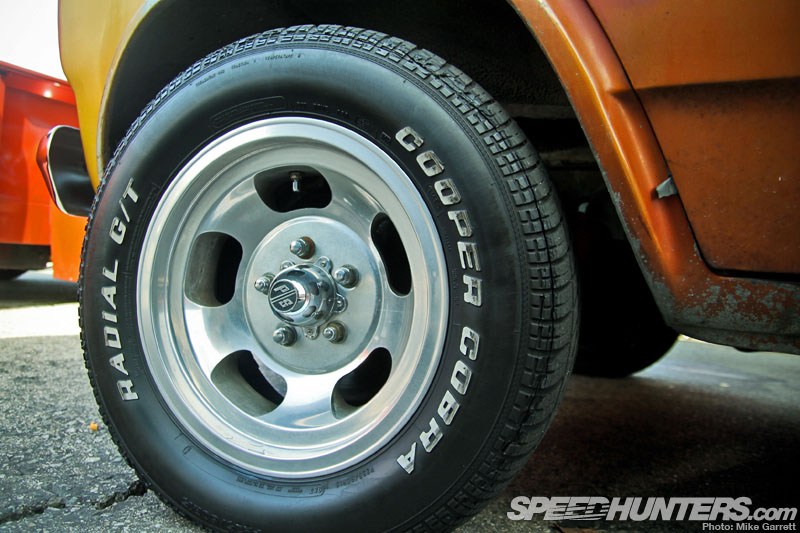 The classic slotted mag wheel is another popular choice, not just on vans but for just about any car from the 1970s.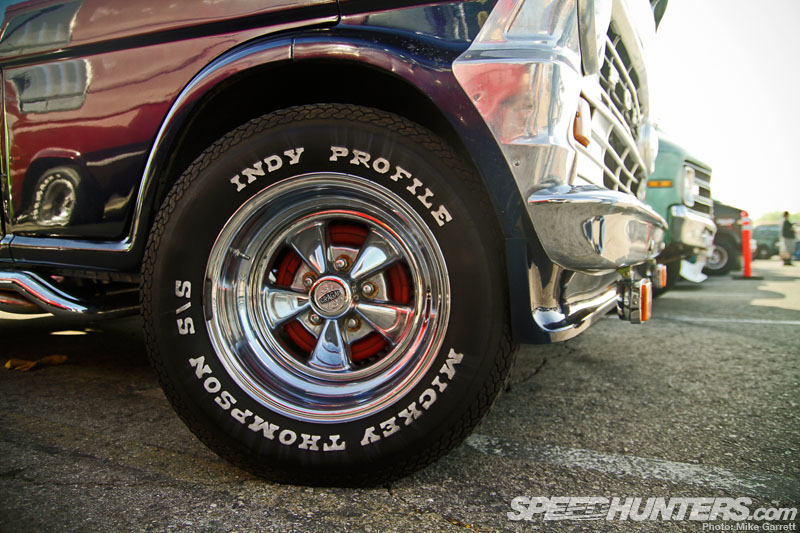 The same goes for the Cragar SS, which are usually fitted to vans in some very wide sizes both front and rear. This one also gets extra points for its Mickey Thompson Indy Profile tires.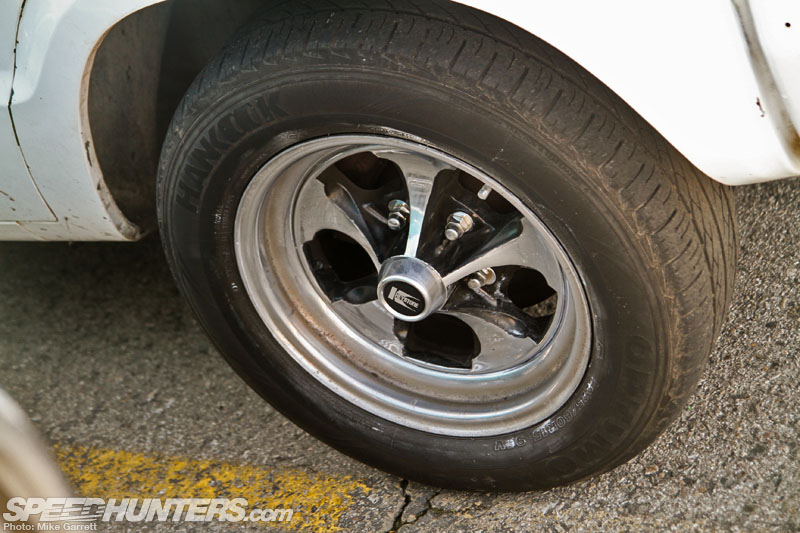 The Keystone is another one of those cool old wheels that doesn't pop up nearly as much it should.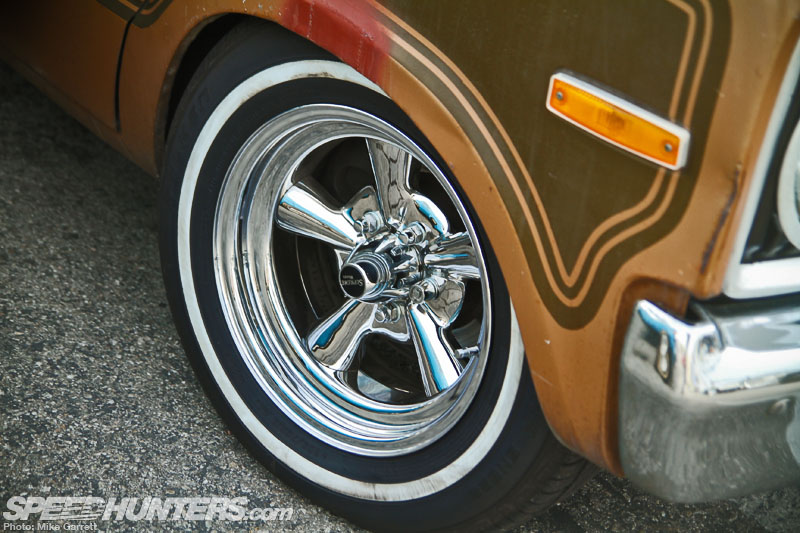 For those looking to give their van a bit more of a Lowrider vibe, the Astro Supreme is another good choice.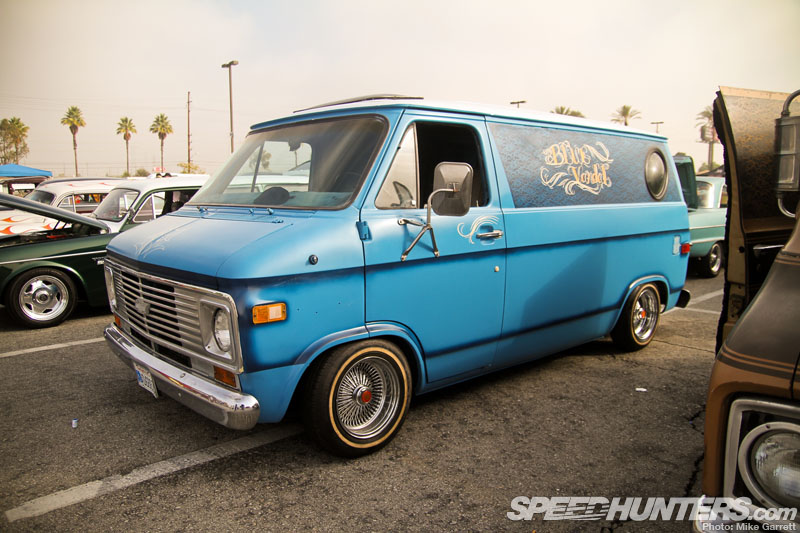 This Chevy takes the Lowrider thing a bit further with wire wheels and a healthy amount of pinstriping.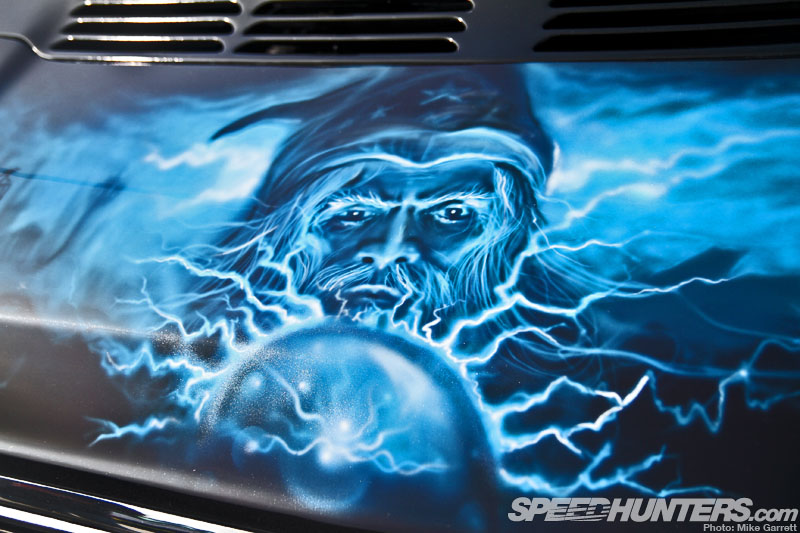 Pinstriping is of course just the beginning when it comes to vans and paintjobs. At their wildest, they were less vehicles and more rolling canvases for elaborate murals. Are you the mysterious wizard type?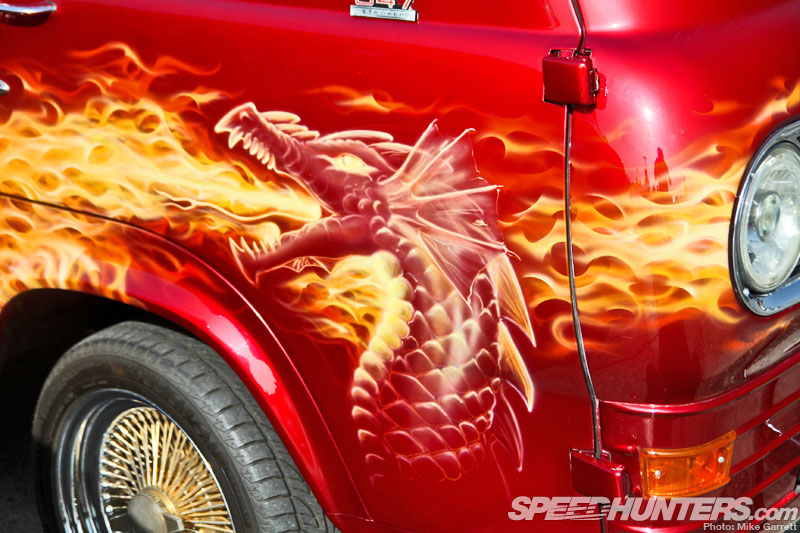 Or perhaps you are more into the flame-spitting dragon?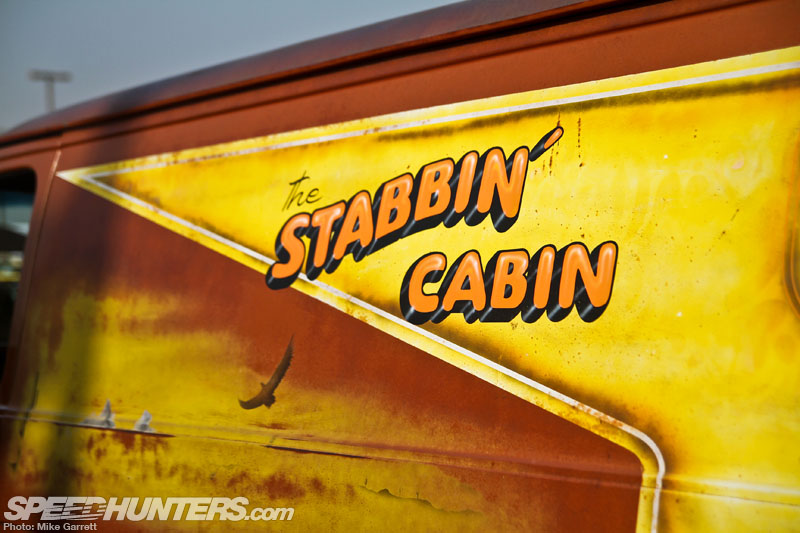 A proper custom van should also have its own name.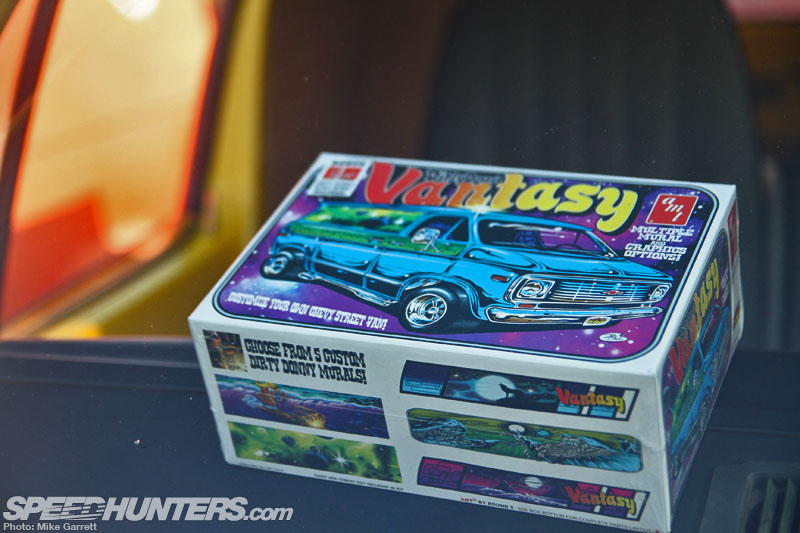 Only the best of the best could claim the elite" Vantasy" name. The same goes for the equally exclusive name, "Vantastic".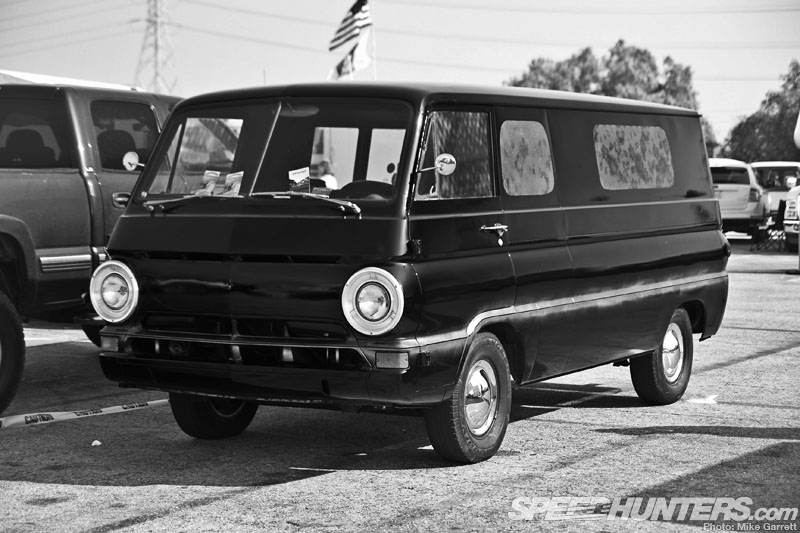 You can sense the the increasing popularity of old vans when you see what they sell for these days. They are no Muscle Cars for sure, but sometimes it's surprising to see how much early models like the Dodge A100 and Ford Econoline go for on Ebay or Craigslist.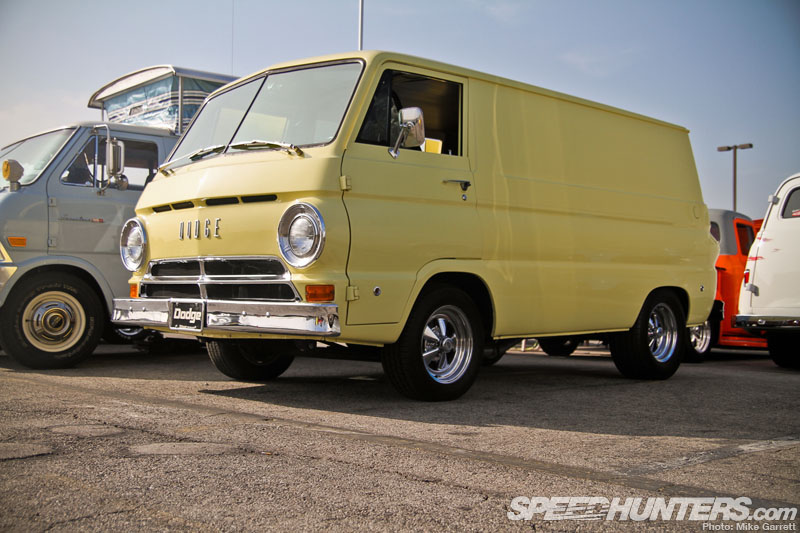 I quite liked the look of this short wheelbase A100 with big and skinny Cragars. It's simple by custom van standards, but very effective.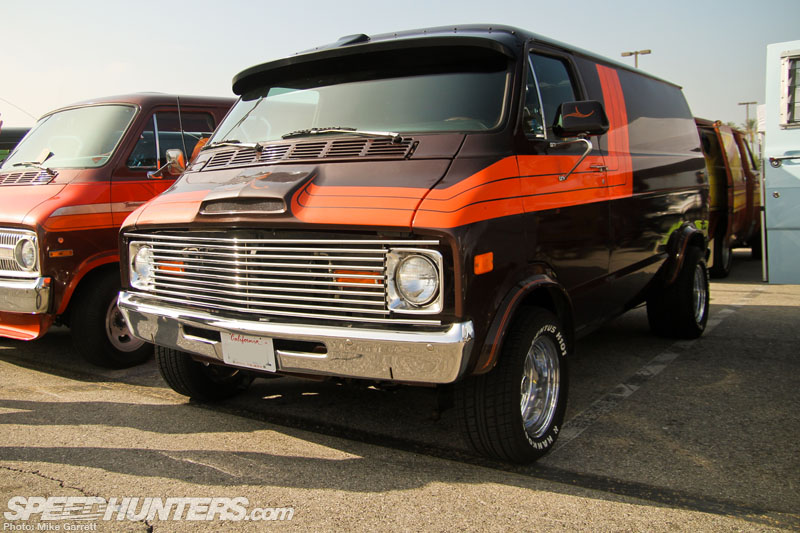 In most cases you can usually pick up on a few small differences between a modern build and survivor, but many of the vans like this Dodge look like they were came straight from the '70s or early '80s.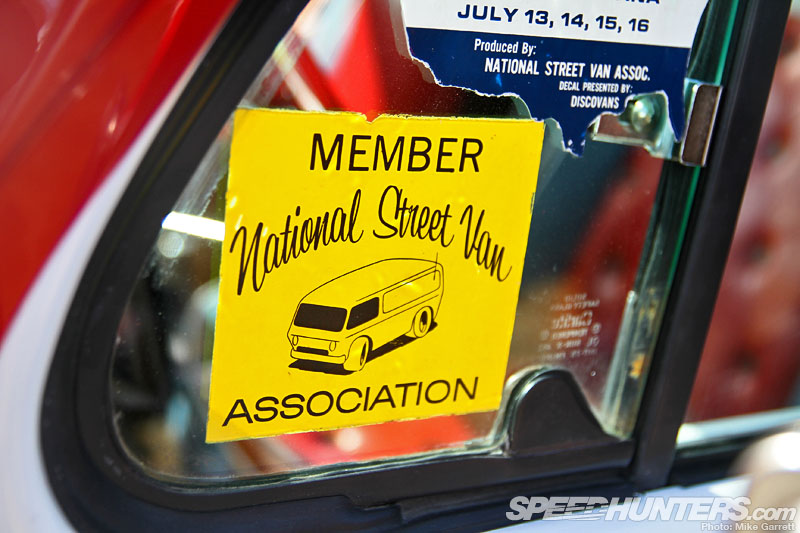 The National Street Van Association still exists, and based on their website they seem to be active as ever with a particularly strong presence in the UK.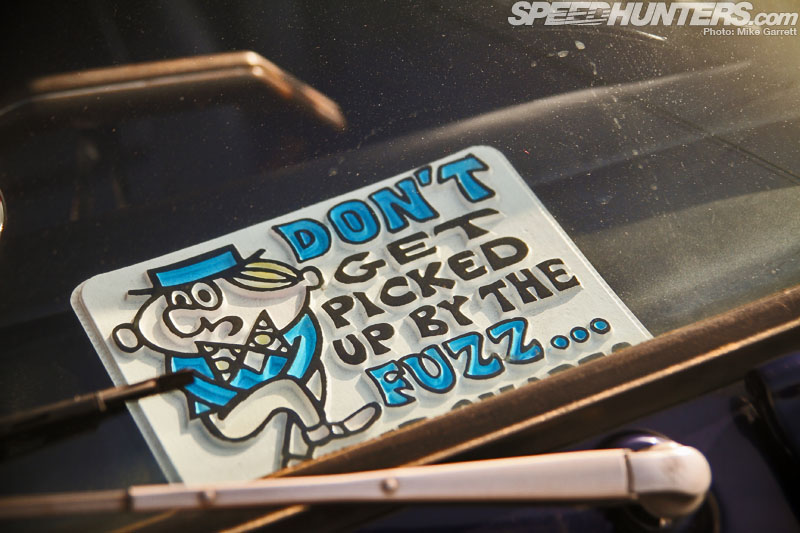 Sometimes I'm highly disappointed that I didn't get to experience the 1970s first hand…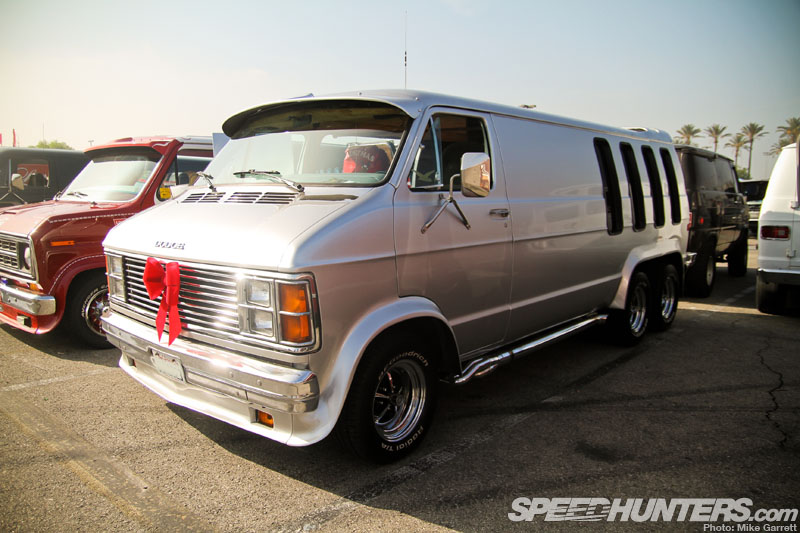 Some of these custom vans grew to be quite large…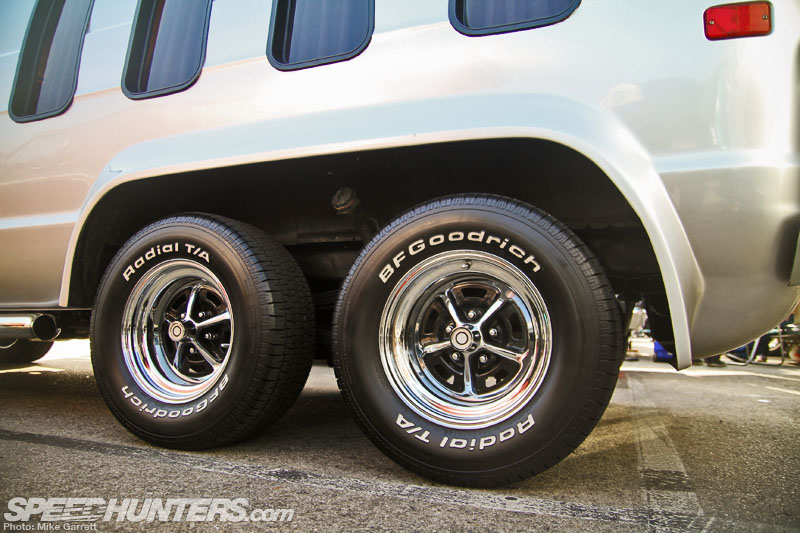 …in which case a double rear axle conversion is always a good choice. I'm not quite sure about the functional benefits, but it definitley makes for an unique look, and that's what vanning was (is?) all about.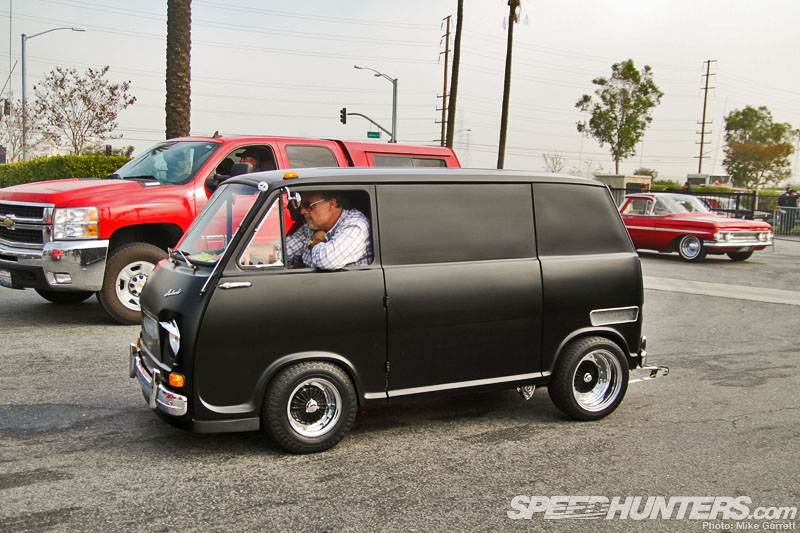 From the giant twin axle dodge to a tiny little Subaru mircovan. Vanning does not discriminate by size or place of birth!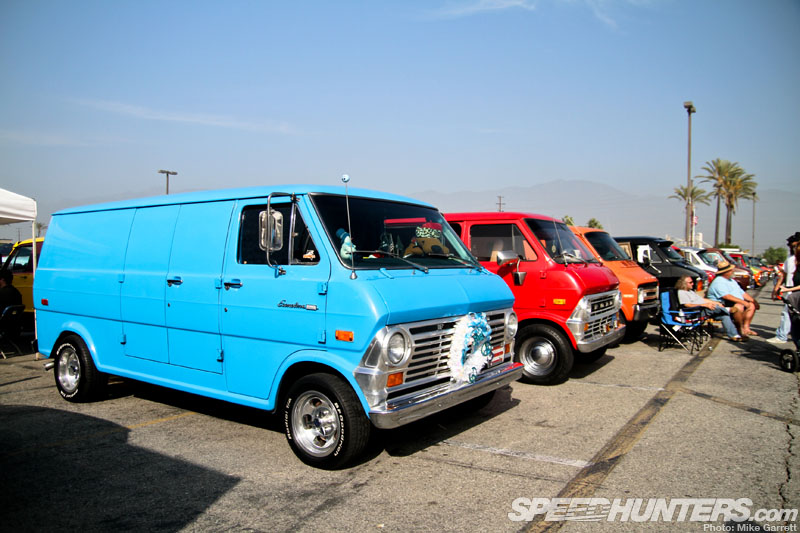 In terms of both cars and fashion, it seems that everything eventually comes back into style. I can only see the vanning revival get bigger and bigger from here, so if you want an old van you better scoop it now before they hit Ferrari GTO price levels!
-Mike