If you're a regular reader of Speedhunters, you will probably be aware that, although small in both size and population, New Zealand has a huge automotive scene. Most of us grew up around car enthusiasts in some form or another and as a lot of you will be huddling together for warmth in colder parts of the world, our summer is just getting into full stride down here. This time of the year is by far the best when it comes to anything car related – drift, circuit, drag, shows, meets, cruises and everything in between. Issue #194 of New Zealand Performance Car magazine is out this week, and it's rammed full of said summer madness from little old Aotearoa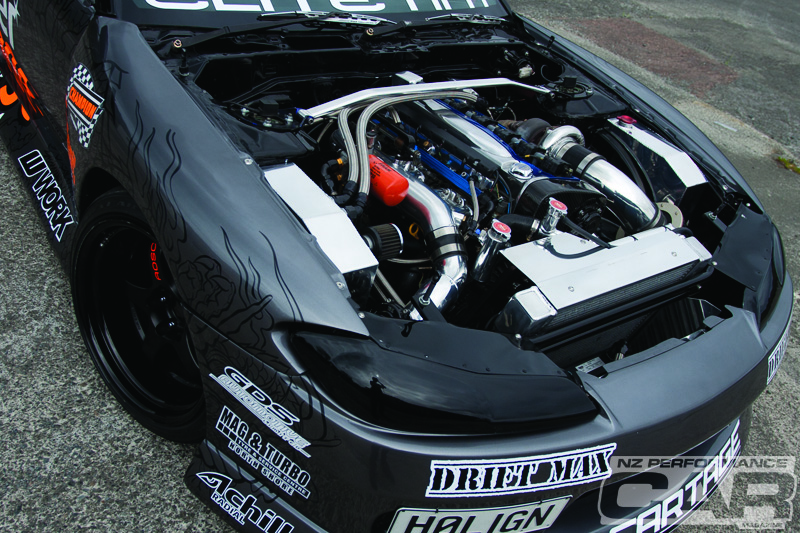 Our cover this month features up-and-coming drifter Shane Poulton's S15 Silvia "dropping a mean-as skid", as us Kiwis would say. The car sits beautifully on big Work Meisters and is powered by a stroked RB26DET N1 motor, which is currently putting down 513kW at the rear wheels, though that's set to increase to an easy 600kW over the next few weeks.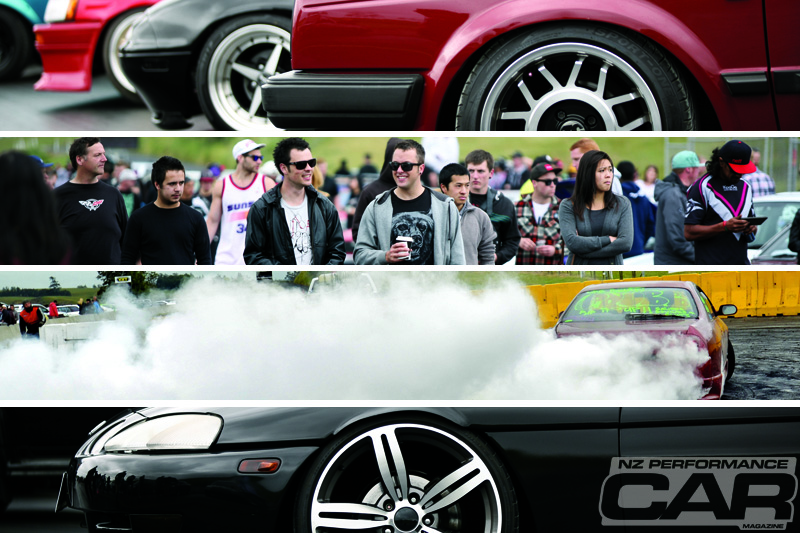 A few years ago, we started running our own laid back summer events, called "NZPC Hardparks". These very casual free events have been a great way to get everyone together and this year we wanted to take the vibe national, choosing five cities around the country and embarking on the "NZPC Summer Tour." The first stop, which was held on a dragstrip near Auckland, saw the quartermile completely filled with cars from all sides of the scene. It's always rad to have such a wide variation of cars and their owners all together simply for the joy of the automobile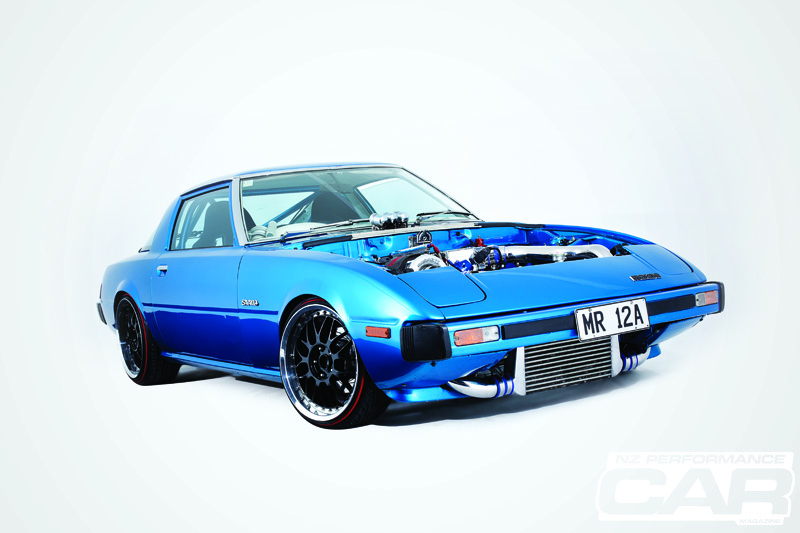 New Zealand also has one of the biggest rotary scenes in the world, with the tell-tale pulse of a Wankel motor a fairly common sound on our streets. Nostalgic Mazdas like Jason's Series 1 RX-7 have long been a big part of our culture, and always will be. Jason's example featured in this issue is fairly unique as it has retained a little 12A motor its entirely life, while 99% of the rest have been swapped out for 13Bs. The build quality on this turbocharged car is amazing, and the use of Rays Engineering rims makes for an interesting point of difference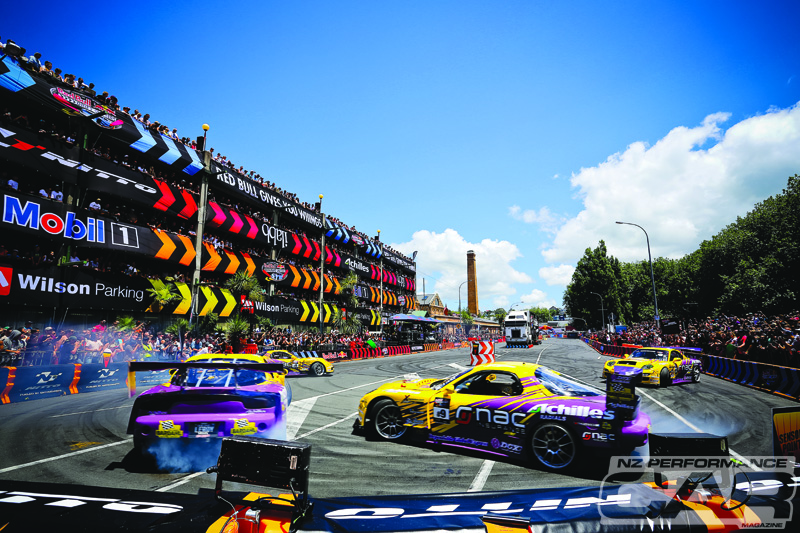 As most will also be aware, earlier this month Central Auckland hosted Red Bull Drift Shifters. It was beyond good – and we were incredibly happy to be there to experience it first hand. Even all those letters to the paper about "boy racers" closing down the biggest city in the country from concerned citizens couldn't stop this event kicking all kinds of ass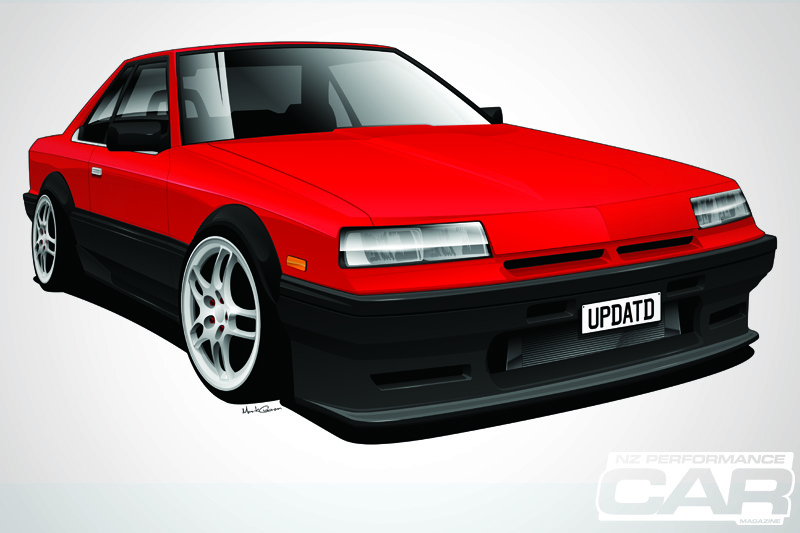 Every month, we also sit down and dream up a fantasy car that we'd love to build if we had the time, the money and the skills. This time round, the idea of a R30/R33 GT-R hybrid street car seemed ideal for the summer months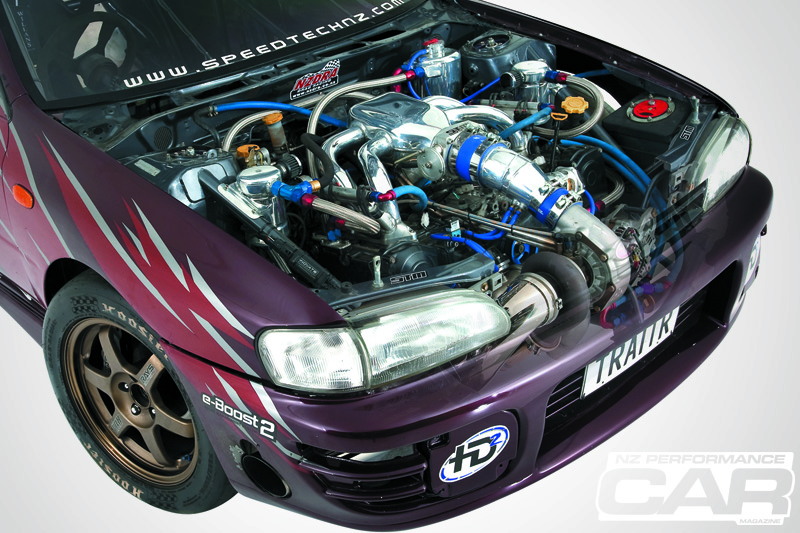 We also get into the nitty-gritty details with Subaru's EJ series of motors.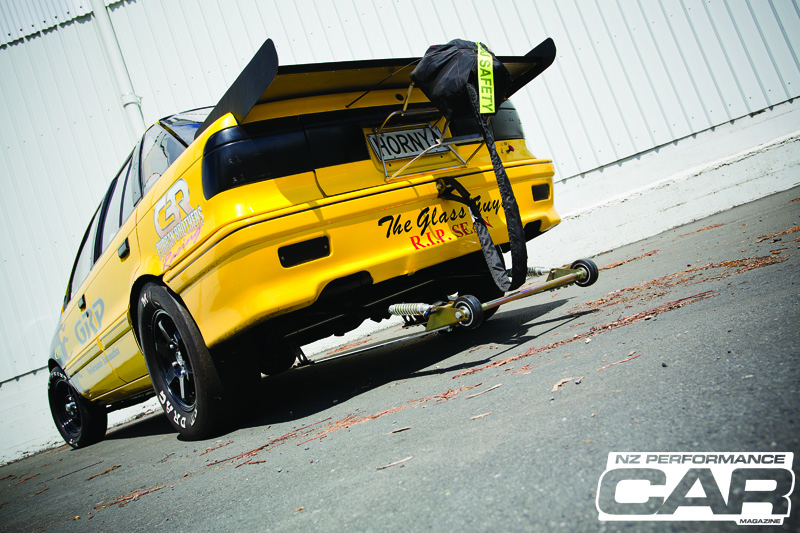 And now for something completely different – Jason Horn's rear-drive, 671kW ATW 4G63-powered early Lancer drag car – we like to do things a little differently down these ways!
Our national drifting series, D1NZ, also saw it's second round of competition this month in the tropical northern town of Whangarei. Generally, most D1NZ rounds are run on our many race circuits around the country, but custom tracks like this one have seen a big increase in the last few years. Whangarei was ruthless, with the barriers claiming more than a few scalps in both the Pro-Am and Pro fields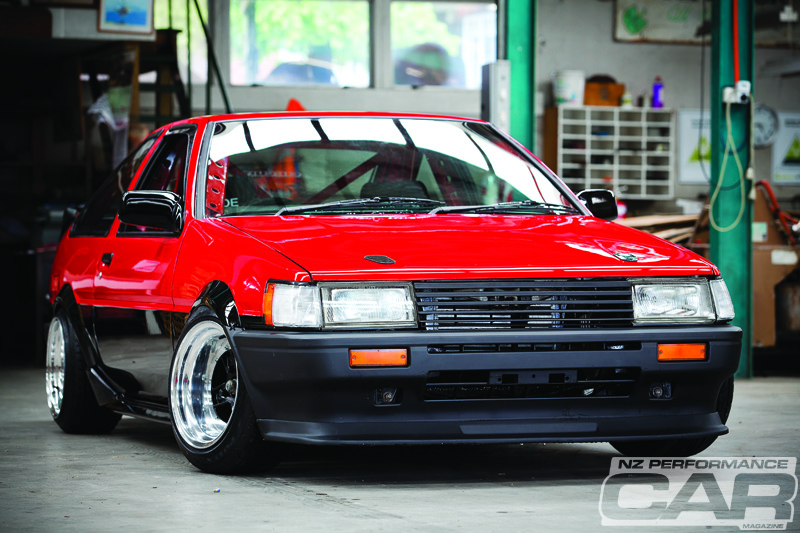 We have a lot of love for a nice well balanced AE86, and Dillon's turbocharged 4AGE-powered example featured this month is exactly that. Clean, simple and well executed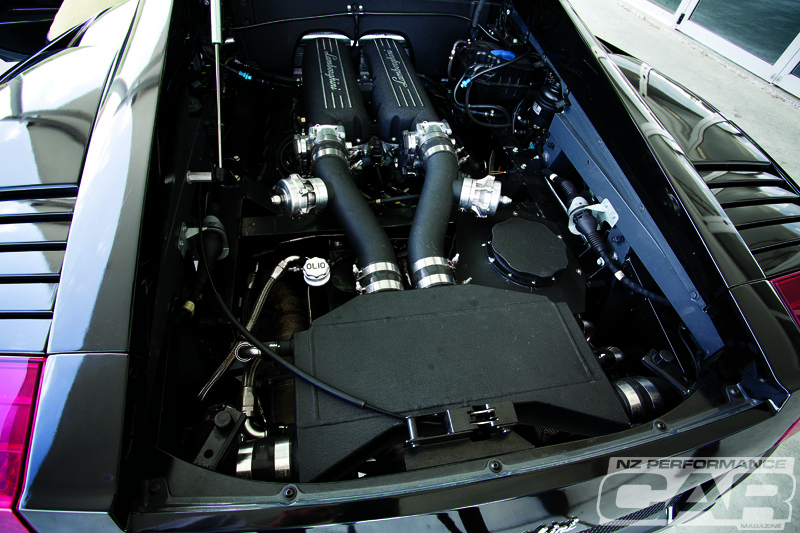 Although we tried to angle for a go behind the wheel, we only managed a passenger run in Eddie Freeman's 1550hp ATW twin turbo Gallardo. Can't complain, I guess…
The magazine is packed full of plenty of features, events, columns and more. It's available this weekend in New Zealand and both local and international subscriptions (print and digital) can be had here .
-NZPC