We feature an awful lot of images of cars here on Speedhunters. As event after event rolls round, it's rather easy to get caught up with the excitement of seeing another fantastic car that you know deserves a shot in a story, and worry about getting the clearest image possible of the whole car. But often that means missing out on the details, the aspects that either make a car special or which simply tick an aesthetic box.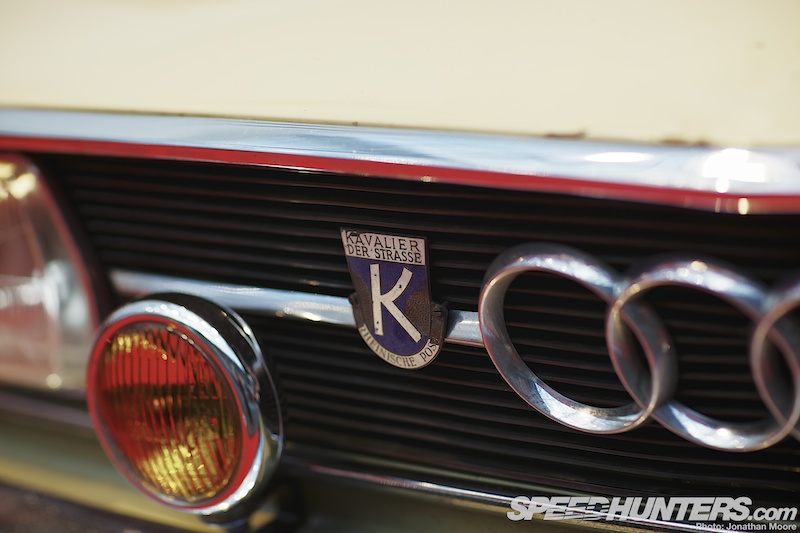 With the public out in force, our second day at the Essen Motor Show was the perfect opportunity to focus in closer – to start picking out the little details on cars that caught our eye. It could be a weathered badge…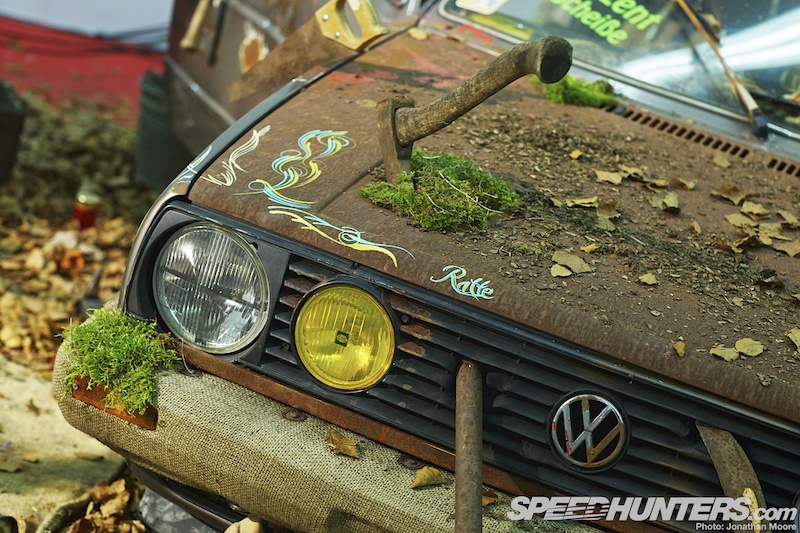 …or something even more rustic.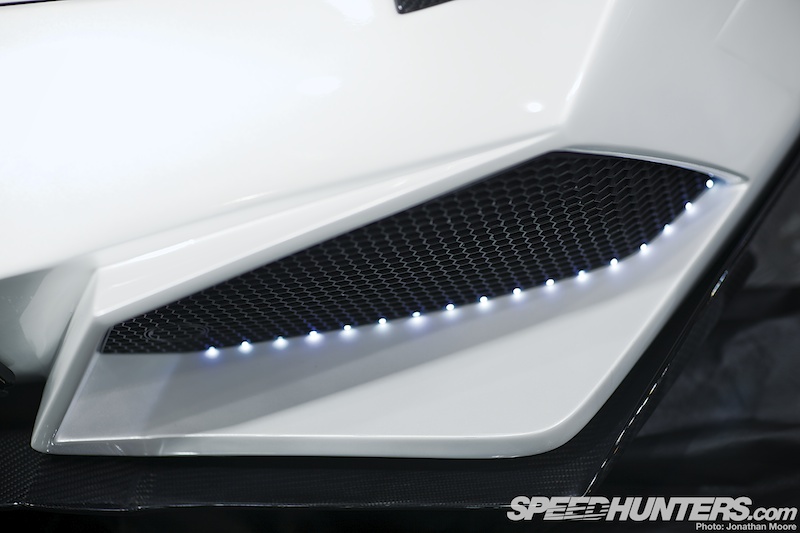 Quite often there's one small detail that tells you everything you need to know about a car, or a signature style that identifies the brand well before the crowd around it have moved aside to reveal the full object.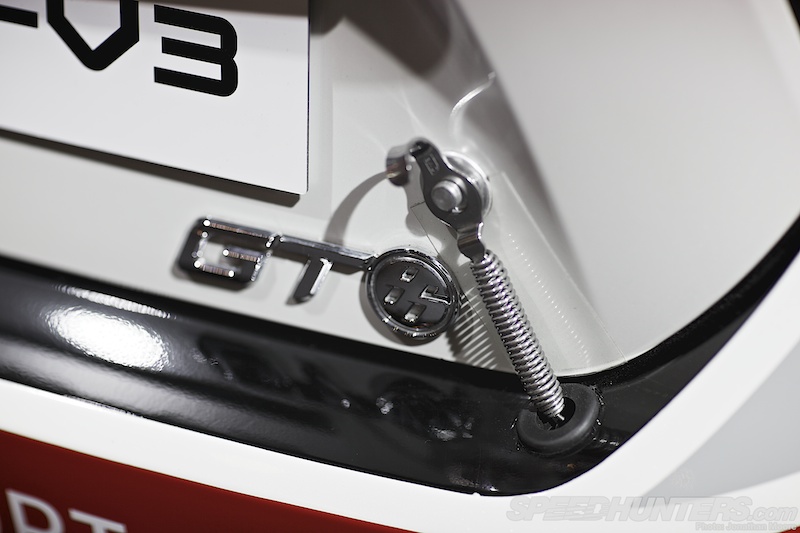 Other times the details tell you what the purpose of an otherwise regular-looking car is. The depth a wheel sits in its arch; the positioning of an exhaust. Even something as innocuous as a spring-catch can give away a lot about the manner in which a car is planned to be driven.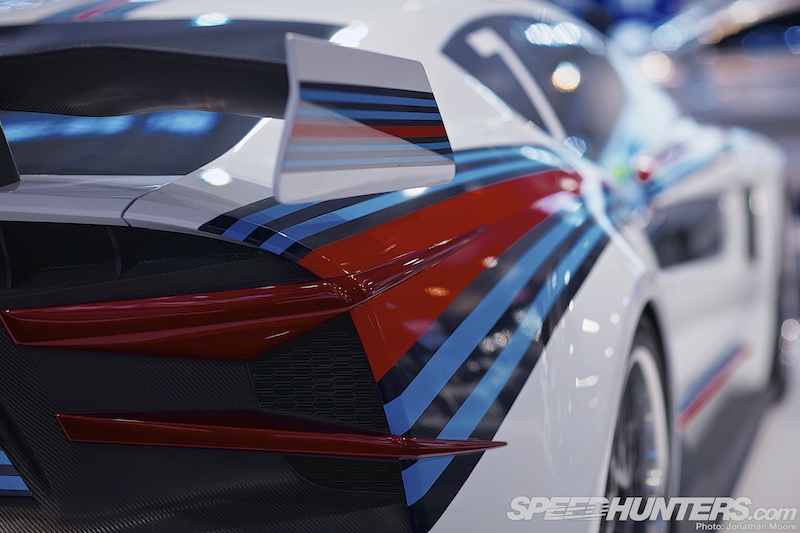 Our eyes naturally look for lines and symmetry: it's something we're taught from an early age. Perhaps this is why some cars always seem more naturally aesthetic, and how certain liveries immediately convey a certain visual emotion.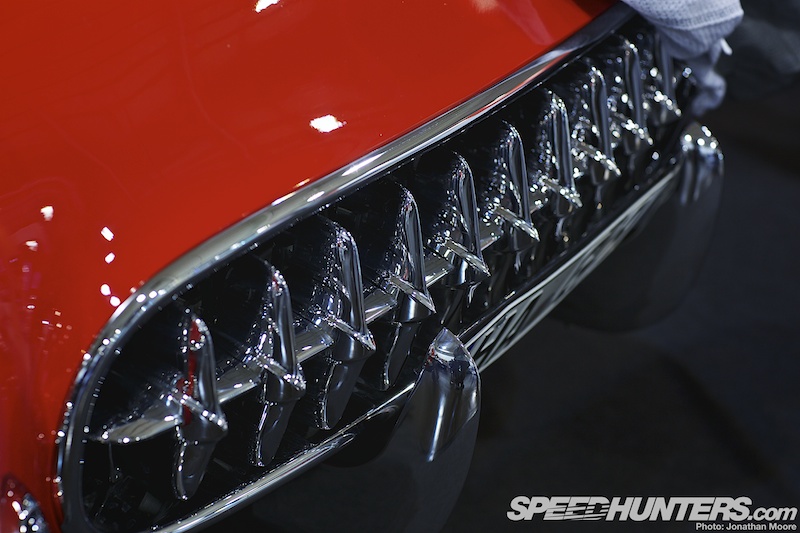 Textures and materials also tell us a lot. Ornate chrome grills and badges were a sign of quality before being seen as kitsch and old-fashioned, to be replaced by alloys and plastics.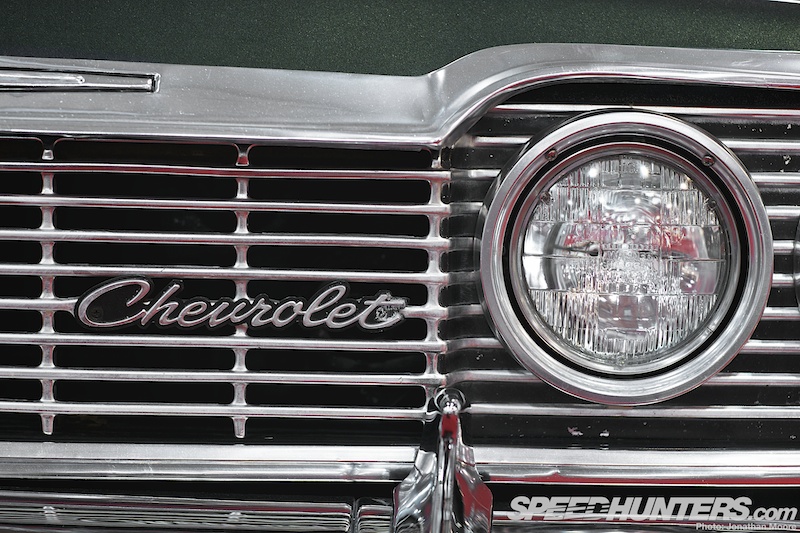 Maybe it was just how tedious it could be keeping the metalwork in good condition?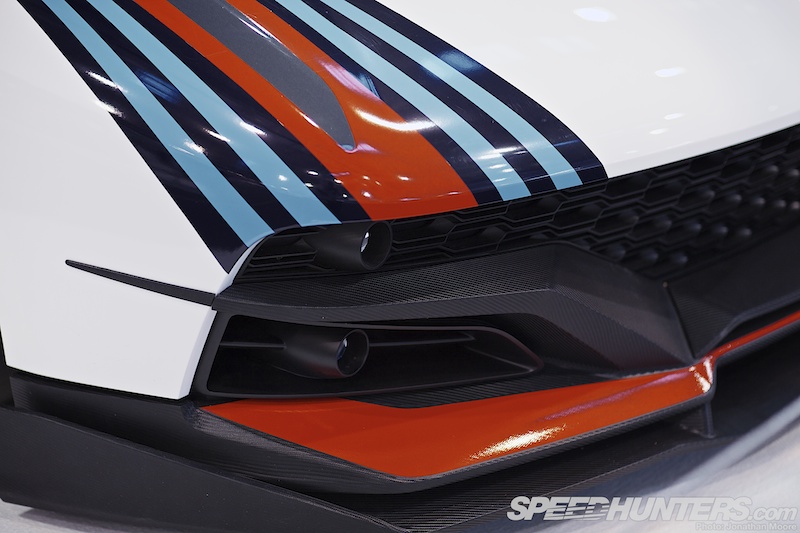 Lightweight carbon-fibre would seem to be the new chrome – an expression of the material itself, inferring quality and expense, and like chrome increasingly left in its raw form.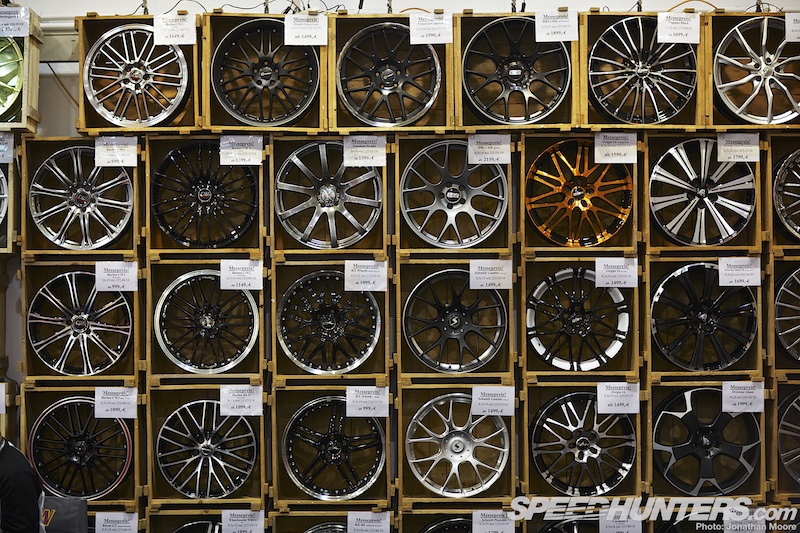 Wheels have always had a special place in the heart of car enthusiasts. Your wheels can tell people about your taste as much as the car itself. How many times have great cars been ruined with a poor choice of wheel? Conversely, good wheels can lift an average car up, metaphorically as well as physically.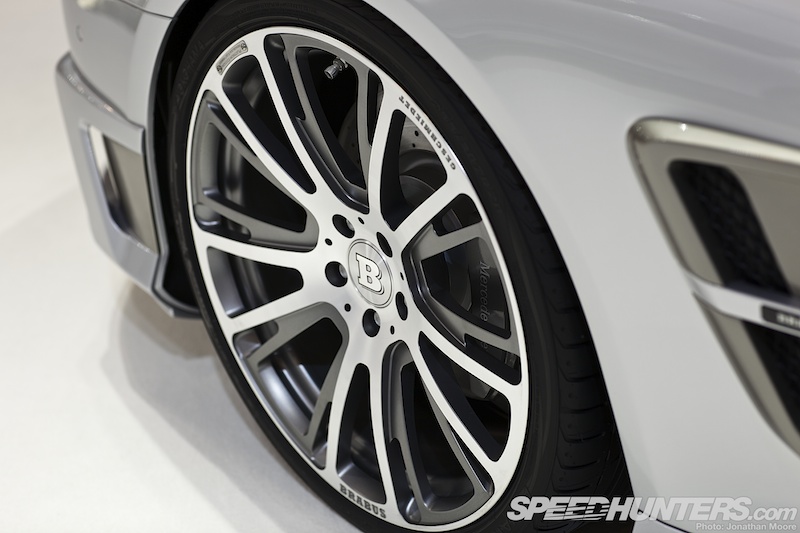 Wheels can be beautiful, multi-layered examples of circular sculpture. Essen was like an art gallery of roundels.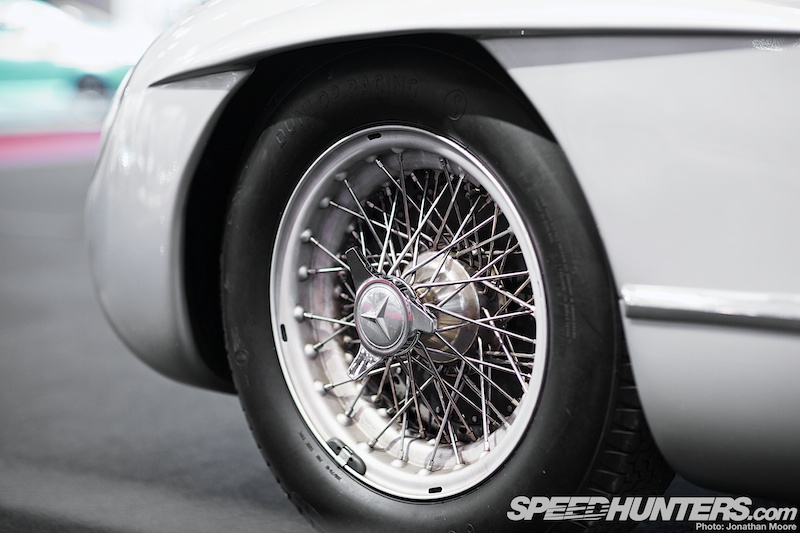 In the classic era it was frequently the challenge of providing lightweight, radial stiffness in the face of limited metallurgical solutions that led to complex, ornate designs. Beauty through necessity.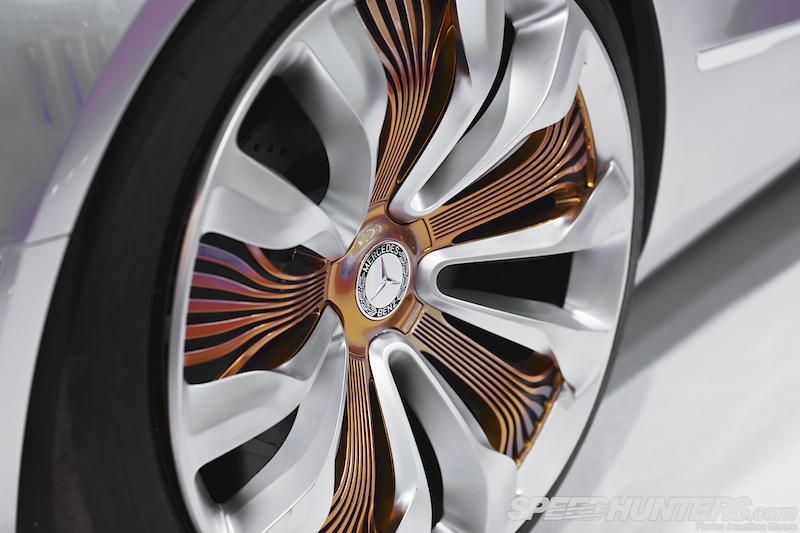 Nowadays, modern techniques and the strength of materials allow wheels to be playgrounds for designers, and artistic for art's sake. Flowing and organic shapes are no longer confined just to bodywork.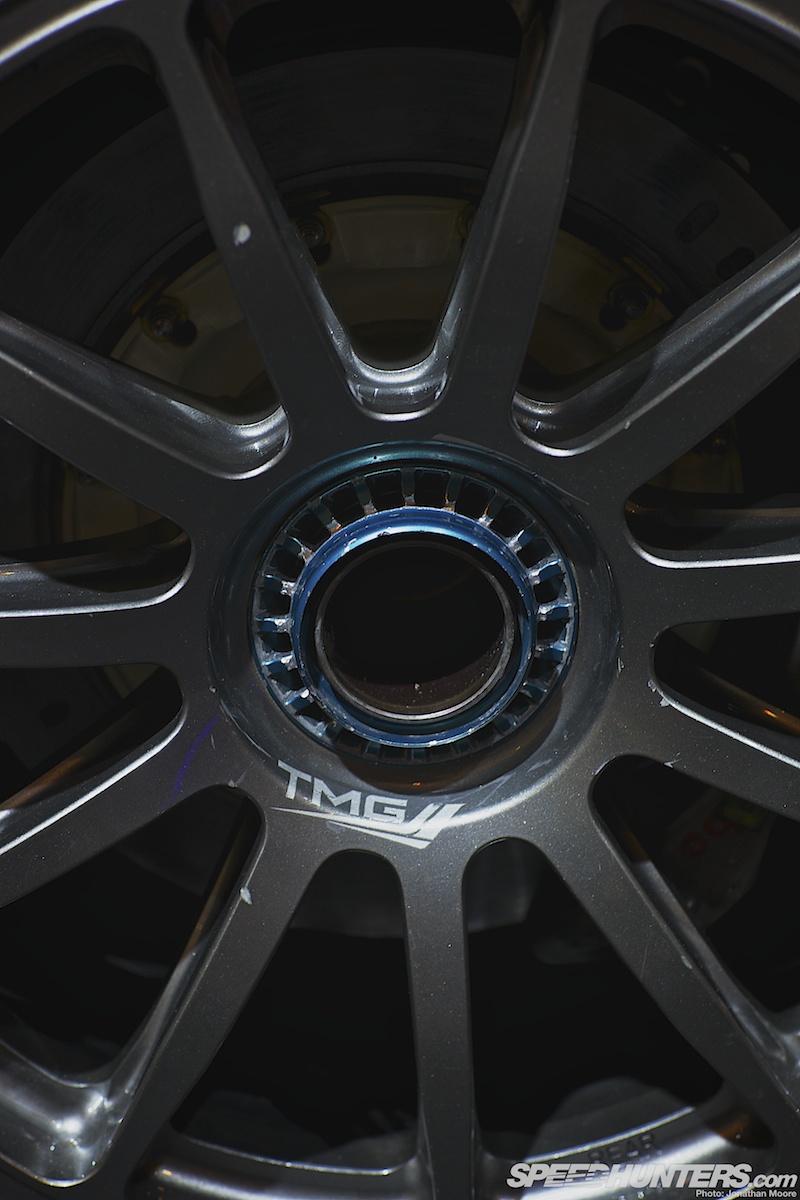 As with most automotive technologies, it's racing that has pushed the boundaries with wheels. The battered rear rim from the Toyota TS030 Hybrid tells a story in itself – of extreme speed, quick-fire pitstops and day-long wheel to wheel combat…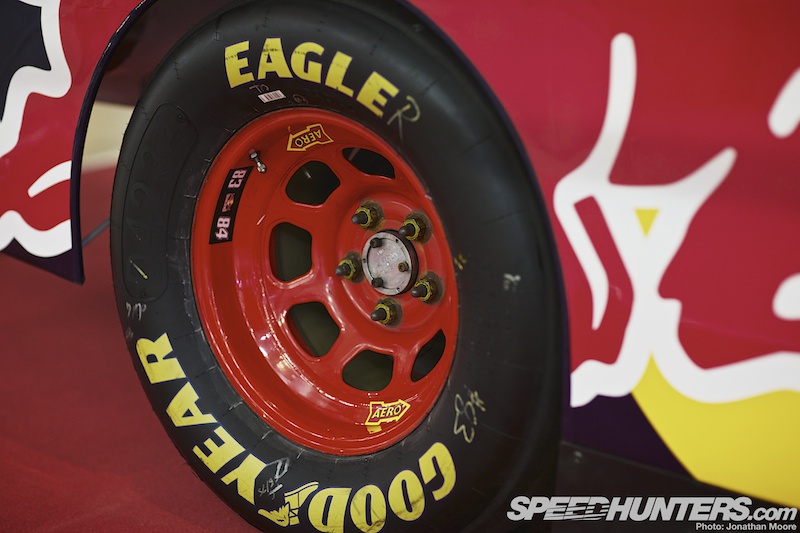 Racing wheels don't have to be complex in shape – they're a direct reaction to the conditions they operate in. In NASCAR, the wheels may hardly appear streamlined – or indeed modern – but they're designed to carry a fearsomely heavy car at constant speeds of over 200mph whilst simultaneously withstanding the wheel-rubbing close racing and staying in one piece around a super-speedway. Aero: this way.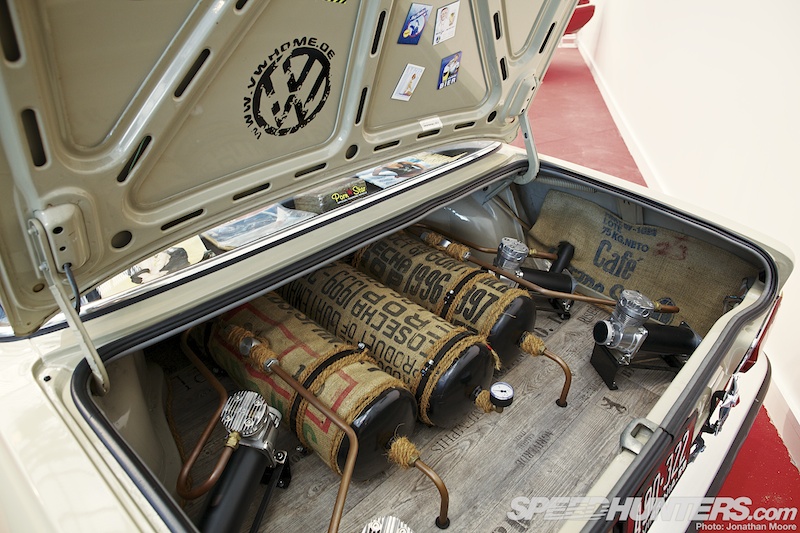 From air in the tyres to air under the car. This 1974 Audi 100 was lavish with opportunities for picking out details – whether the air tanks in the boot…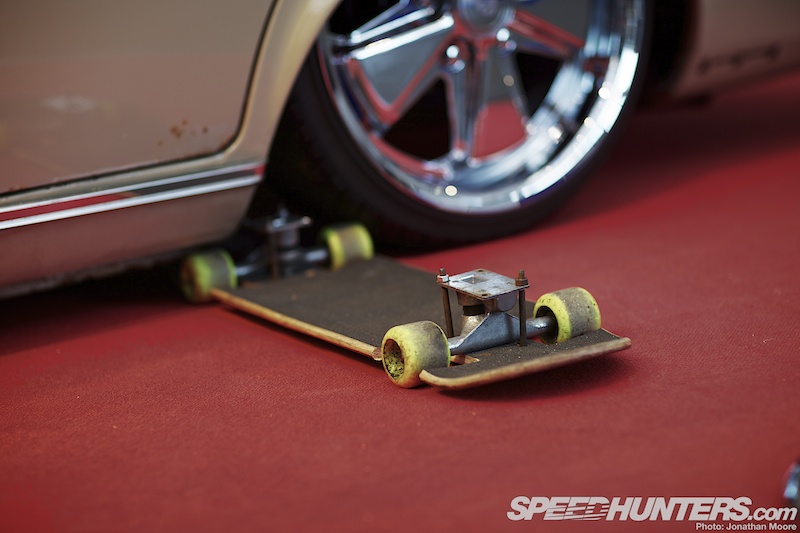 …or the car's external accessories. If your car is slammed, why not your deck too?!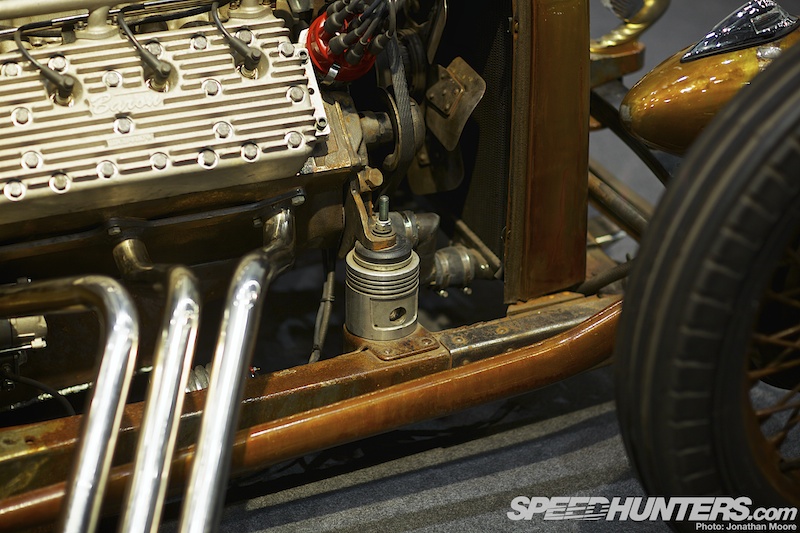 It was the same story with the '32 Sedan hot rod in the Galeria display area. Each pass would reveal another little detail, like the piston engine mounts.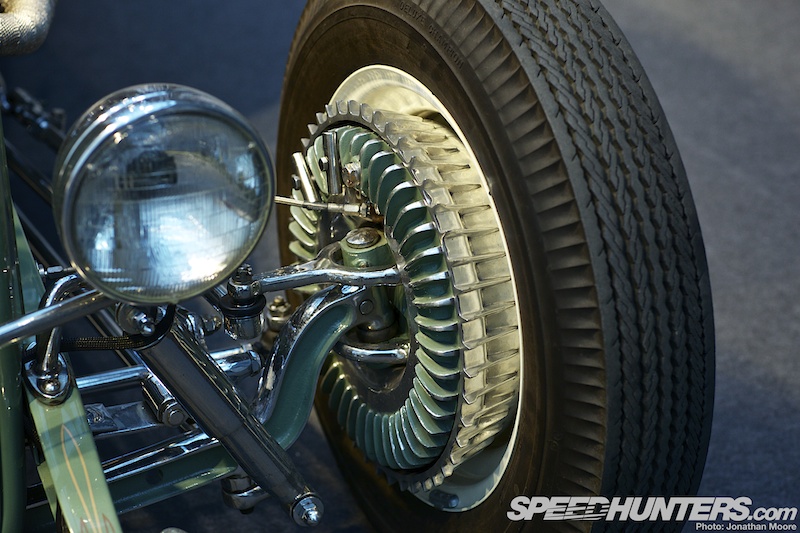 Sometimes what's on the inside of a wheel that can be just as intriguing – though it's an area rarely on show in the majority of cars. Hot rod wheels and suspension are rich in form – it's interesting just following through the solutions of packaging steering, brakes and suspension in directions that were never originally planned for.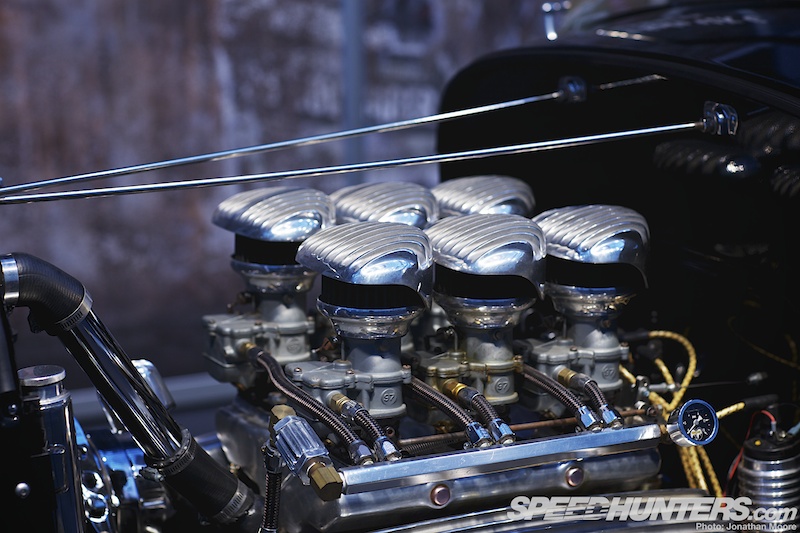 Seeing such amazing hot rods at Essen completely reinvigorated my enthusiasm for the scene: I'm just not used to seeing this kind of quality in Europe – though I obviously just haven't been looking hard enough. Are hot rods the purist expression of automotive detailing?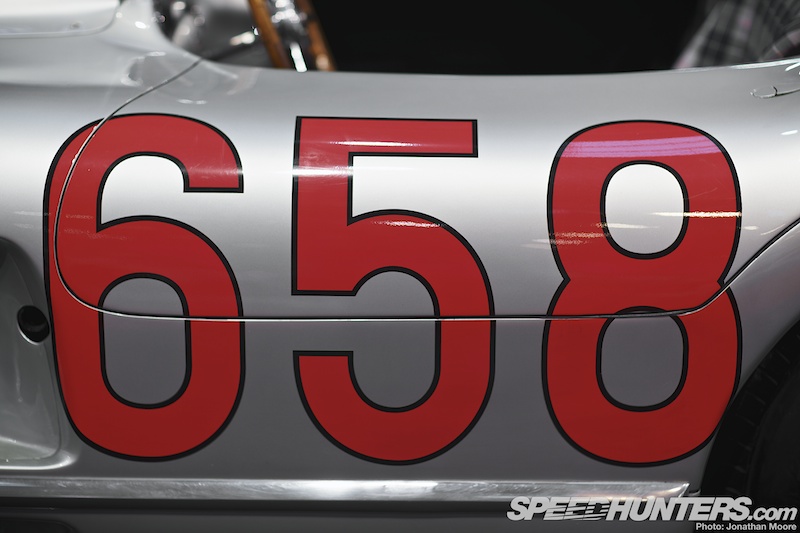 I've always been captivated by number panels on historic racers, whether the painted-on numerals on grills of pre-war racers or the bold and oversize time-related start numbers on Mille Miglia cars.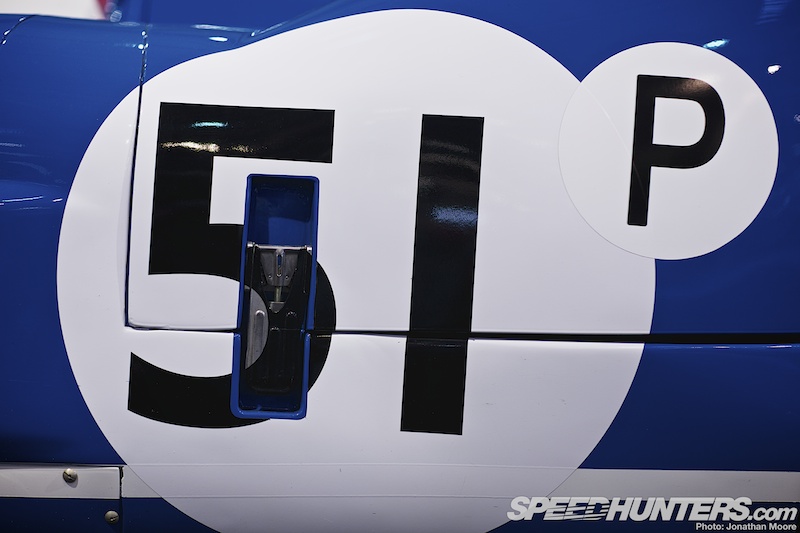 Modern series decals just don't have this level of style, with sponsors and TV now dictating the positioning and size of stickers.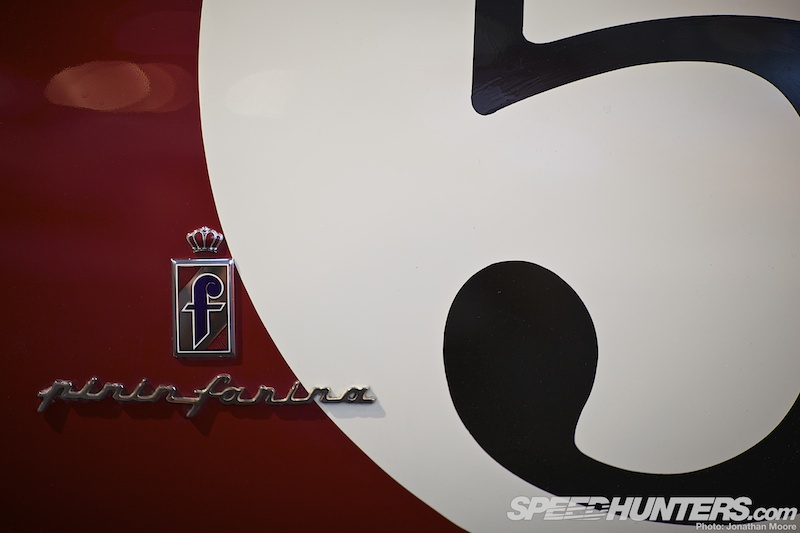 You can barely see the numbers on modern F1 cars! Like racks of magazine covers in a shop, modern race car liveries can present an overwhelming mess of colours and conflicting shapes. Pull back; simplify. The results are always far more eye-catching, as I think a lot of the cars shown here demonstrate even in close-up.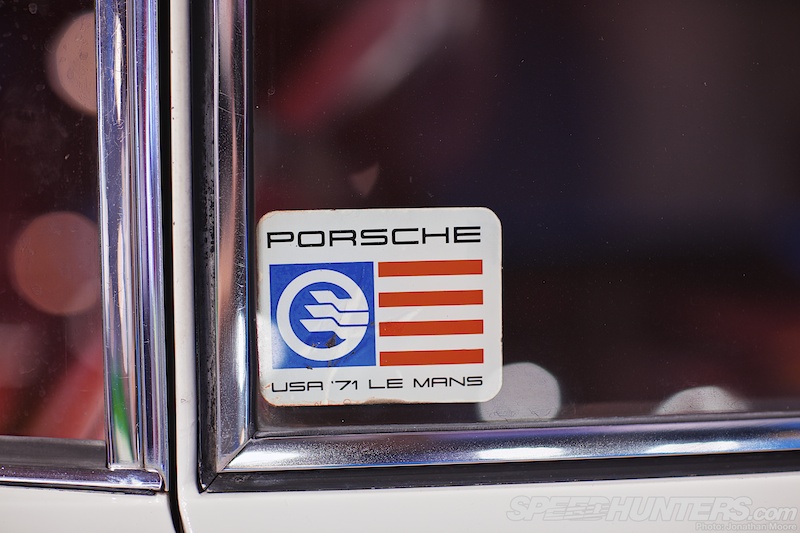 Even old school stickers are icons of understated design.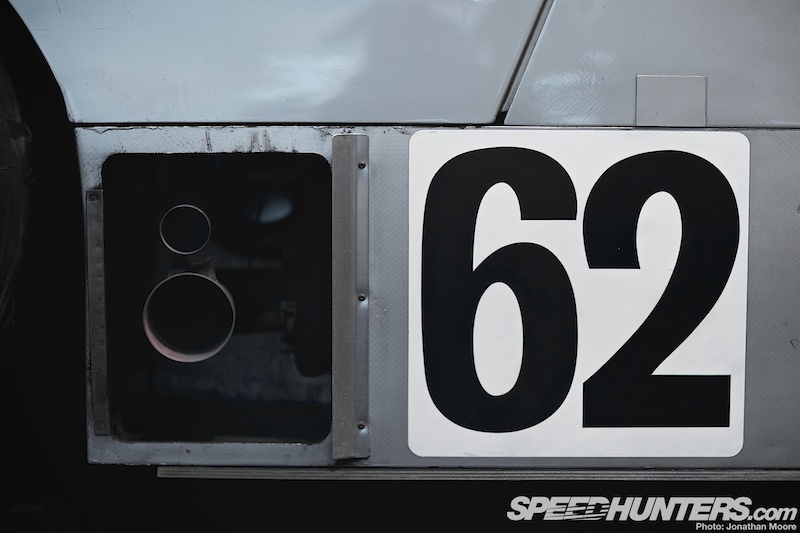 Like the angular intake and hexagon grill near the top of this story, sometimes you don't need to see much to immediately recognise what you're looking at.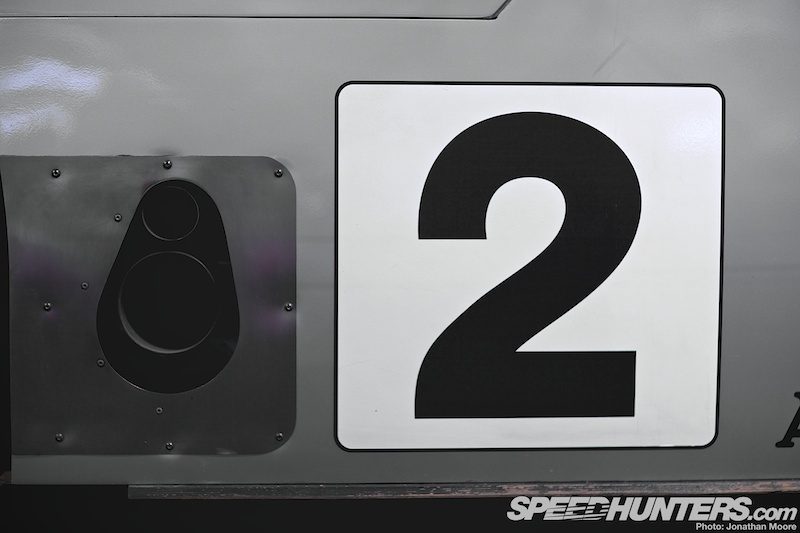 The side exhausts, gun-metal finish and simple number panels on the Group C Sauber-Mercedes provide such stark images: the small dents and grazes attest to the fact that these racecars are still alive and kicking.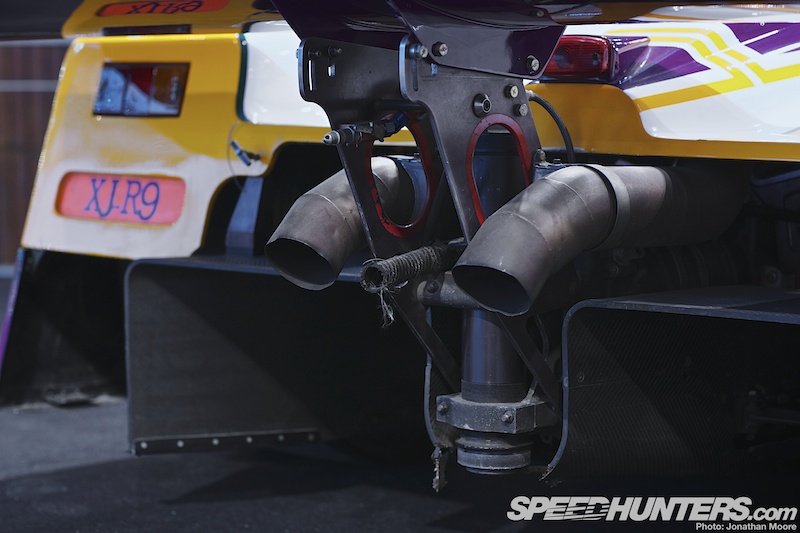 Exhausts might not normally be the most attractive of things in general, but I think they can have have a functional elegance about them.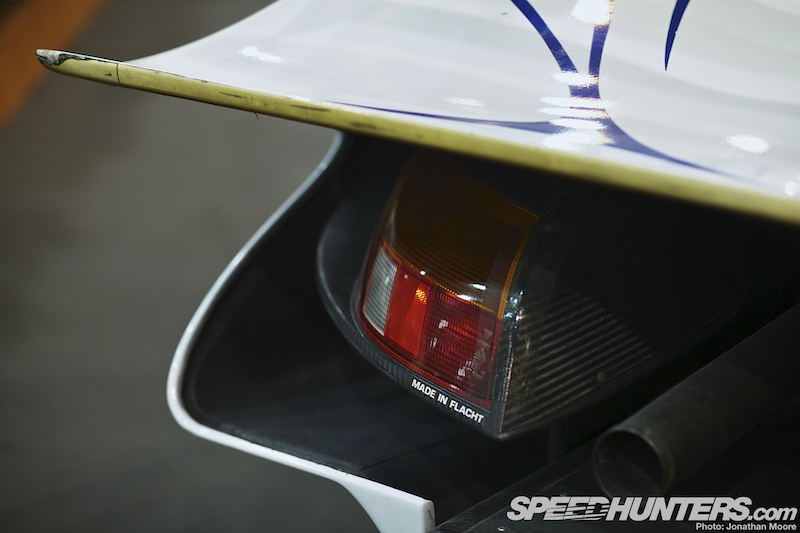 Inside the recessed tail of the Porsche GT1, the straight exhausts nestle next to one of the few parts of the car that had any relation to the original 911 it was based on: its rear lights. The new Porsche 918 Spyder also has the Made In Flacht sticker – it's a testament to the home of Porsche Motorsport (it's the less well known neighbouring town to Weissach, and actually nearer the test track).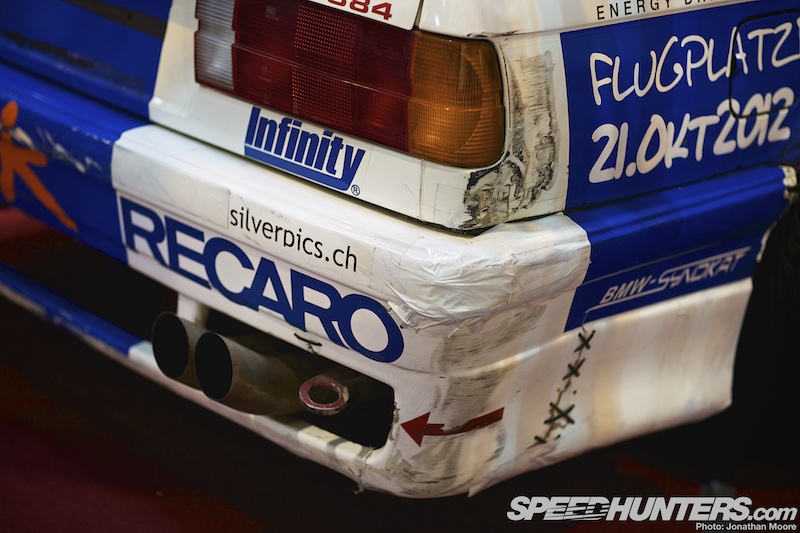 Smokey pipes. Battle damage. Scrapes. Tank tape. Zombie-staples. There's something about a competition car that has seen active service. In the same style, I'm a big fan of teams who take their Le Mans-winning cars on tour still sporting the dirt and damage that 24 hours of racing inflicts.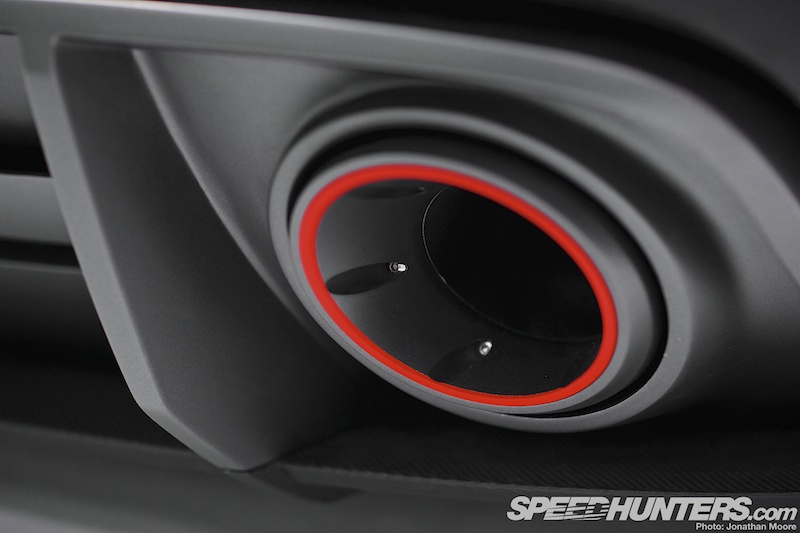 On road cars, exhausts can be more sculptural, having to deal with less extreme operating conditions.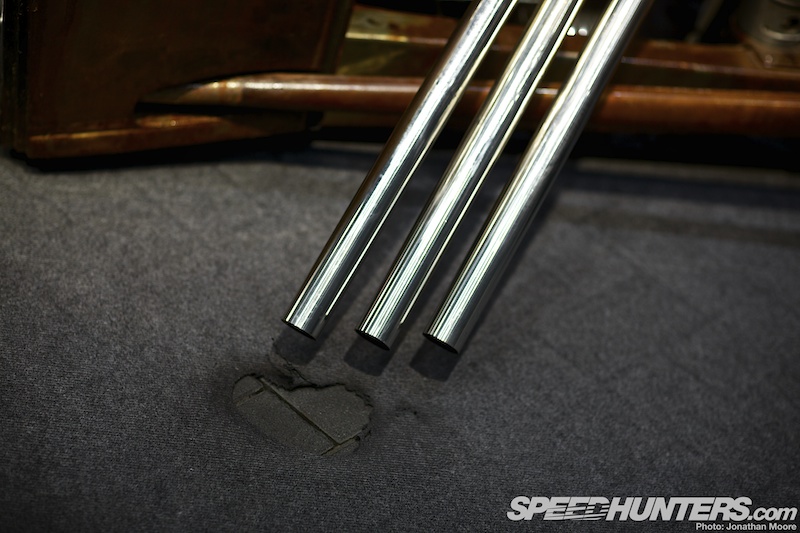 On hot rods, exhausts become aesthetic as much as aural accoutrements – with only the floor suffering the consequences.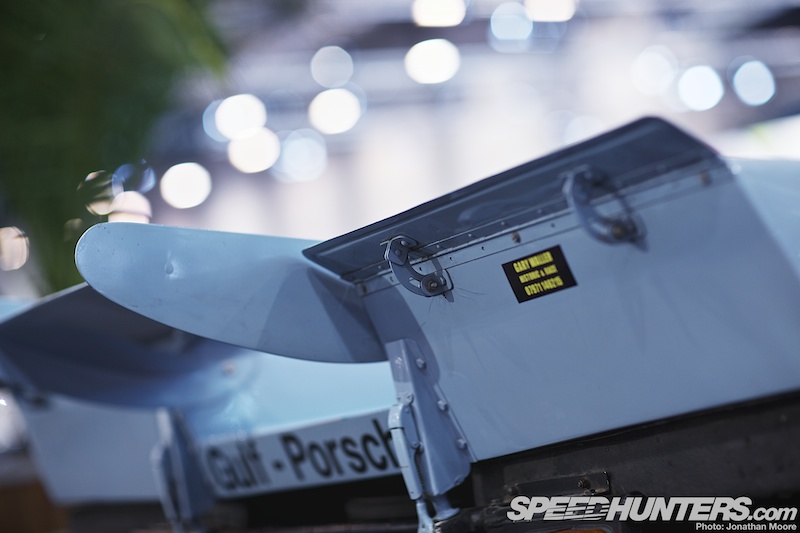 Even the different approaches taken to securing wing and gurney angles can be interesting.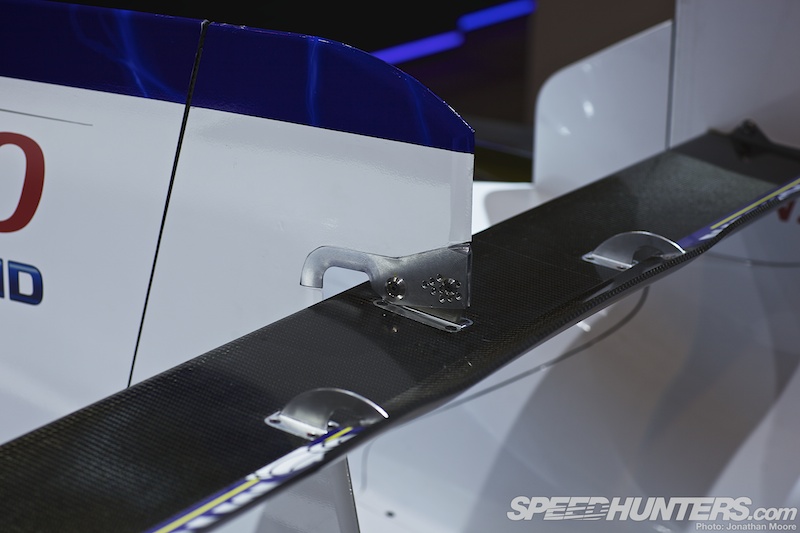 Modern racers utilise an ordered arrangement of pre-defined holes, which means a more scientific and structured approach can be taken. Repeatability, rather than finger in the wind.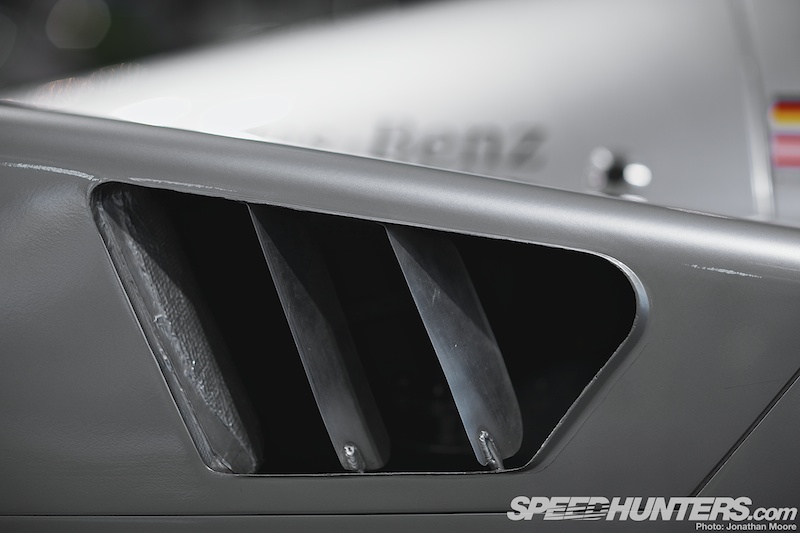 Whilst we're on that level of macro detail, how about intakes and vents? The rounded trapezoid side vent and its harsh blades on the C11 again have an industrial architecture feel.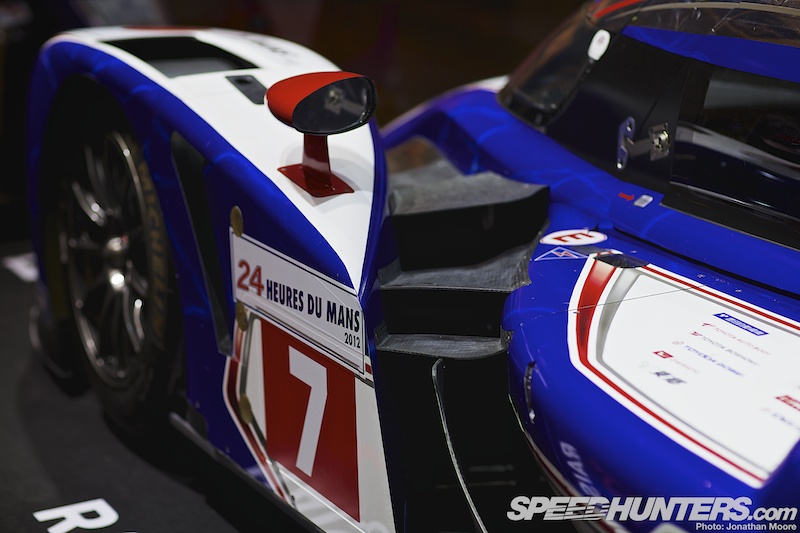 Le Mans Prototypes now feature extremely complex air-shaping fins around their virtual-single seater cockpit sections: the interlocking, armour-like carbon surfaces channel air between the wheel sponsons and monocoque.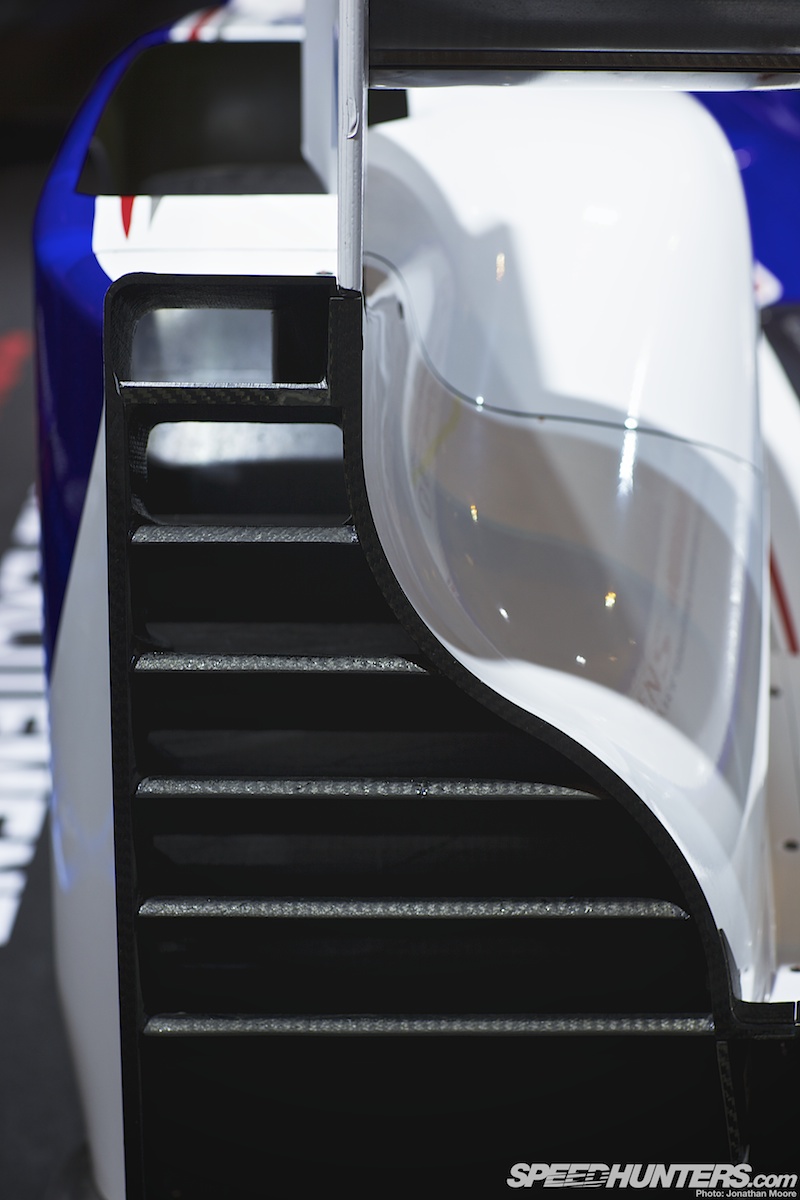 At the rear, tower-blocks of vents feed that air out of the back of the car and into the open.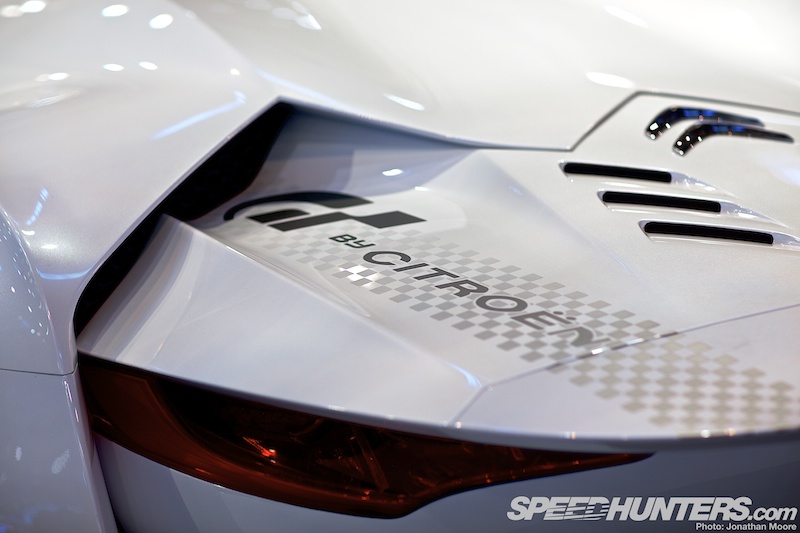 Computational power rather than a pencil now pushes automotive design. I wonder if efficiency comes at the price of aesthetics, where modern supercars can be more impressive in the terms of geometric industrial design rather than as works of sculptural art? Are people too obsessed with the detail?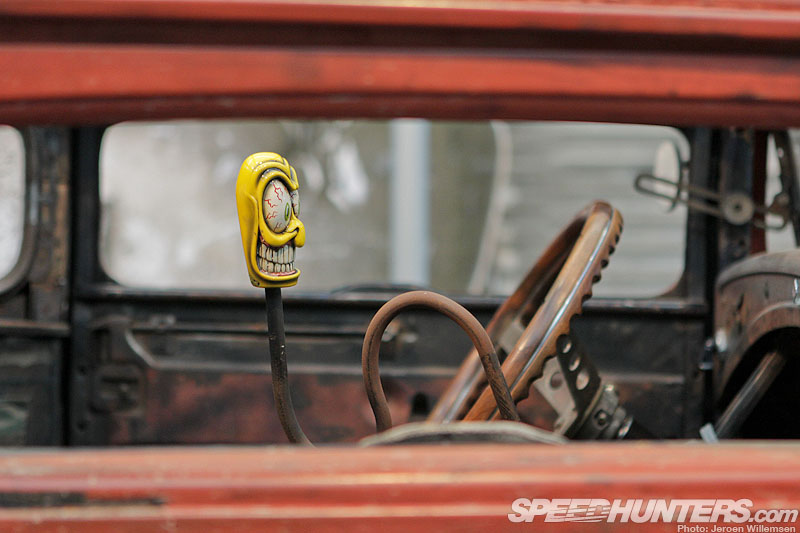 But it's easy to be too serious about cars sometimes, rather than just to enjoy them both as a whole and in detail. Again, maybe it's the hot rod scene that can teach everyone something about what it is to appreciate a car.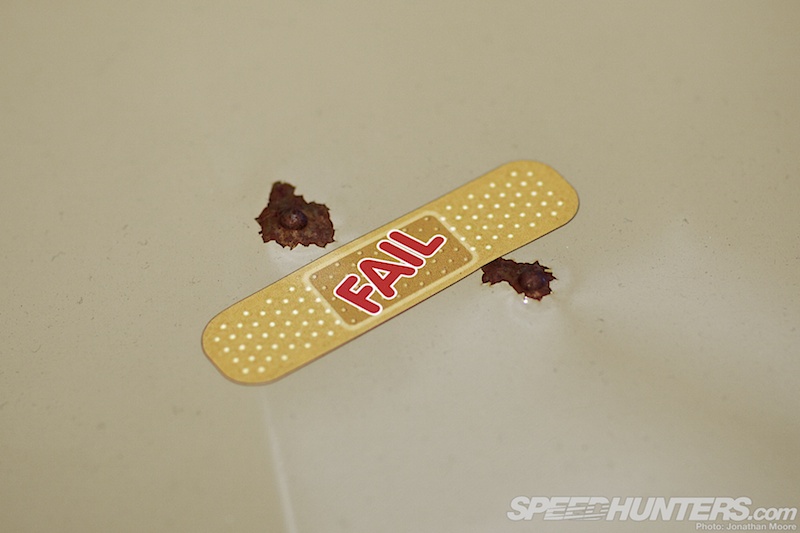 Thankfully shows like Essen allow you to get up close to a myriad of styles, where what's wrong and right is subjective – and frequently ironic.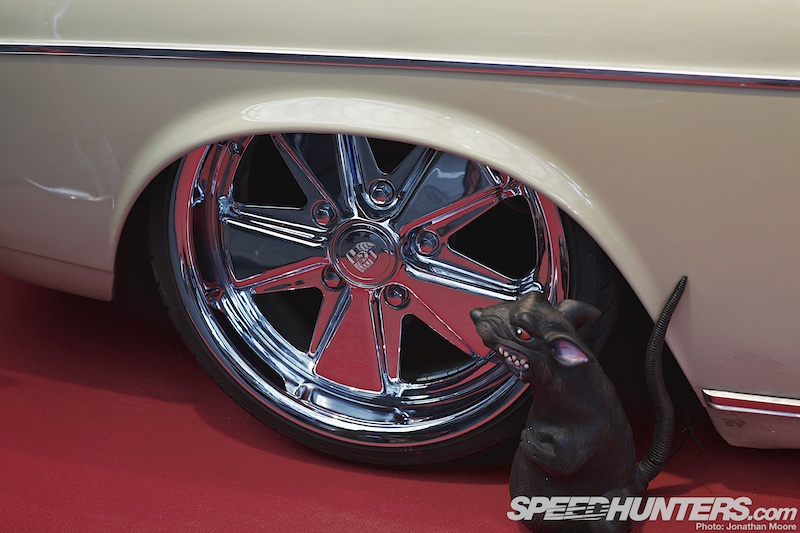 After all, perhaps the devil is in the detail?
Jonathan Moore
---
---
---
---